In 1997, I went with my cousin, Jon Ahrendsen, to Germany to trace our common ancestors.

I had absolutely NO idea the amazing and life-altering history I would be told by someone who is my relative but there is no documentation or records that show our blood connection...Please follow along to learn the "Story of Peter Kusel."

Since Jon can speak some German he called to talk to the Vicar at the Seedorf church to schedule a time when we could meet him at the parish and to see if he knew any Kusels in the area we could meet.

He didn't know any Kusels but spread the word that a Kusel was coming to the area from the US and wanted to meet with Kusels or anyone related.

Keep in mind that the towns on this map below are between 1 and 10 miles apart...when Peter Kusel heard the rumor of my visit he was very excited but did not know who was the contact person in the area so he drove to various towns to ask around and finally found out that I was coming and when.
We were eventually able to get in contact with Peter to make plans for when/where to meet.

Peter's son recently notified me about his dad's death, which prompted me to create this tribute in his honor.
Also to show how evil ideologies can destroy your life over-night.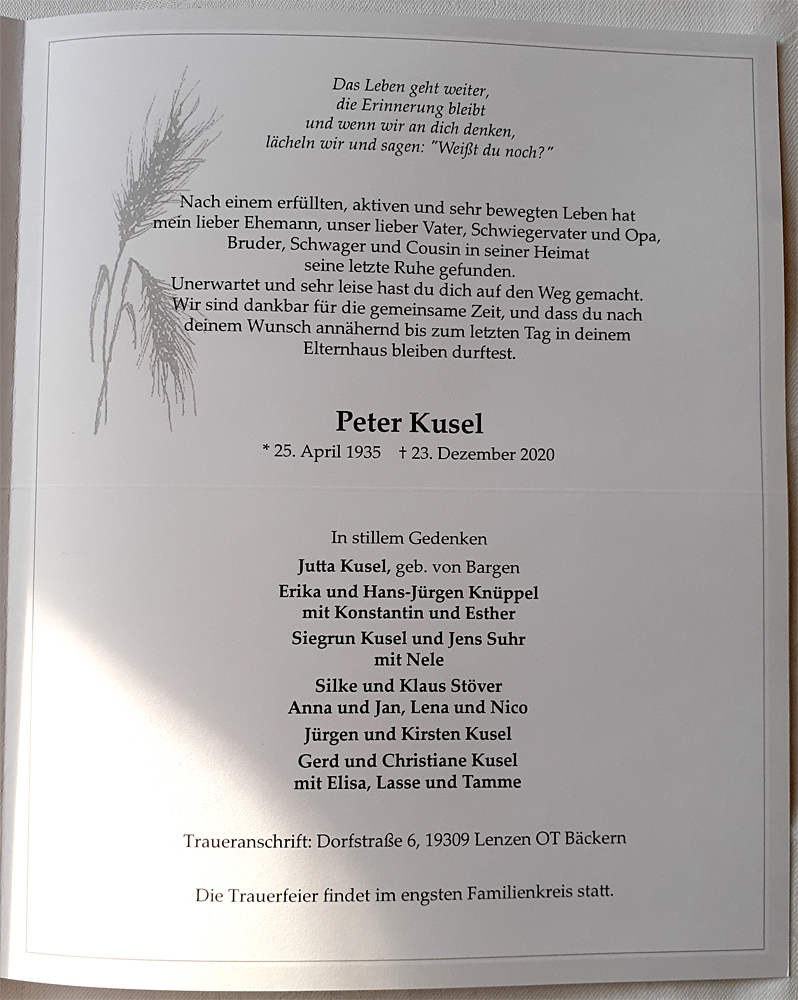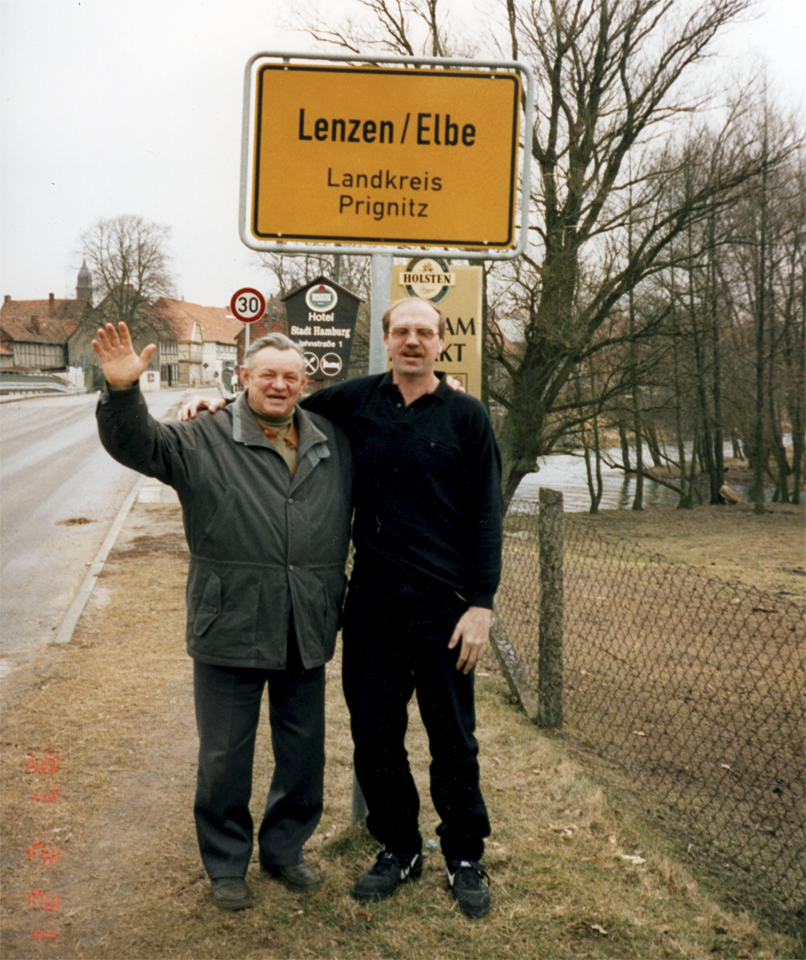 1997 Peter Kusel & Dave Kusel just outside of Lenzen, Germany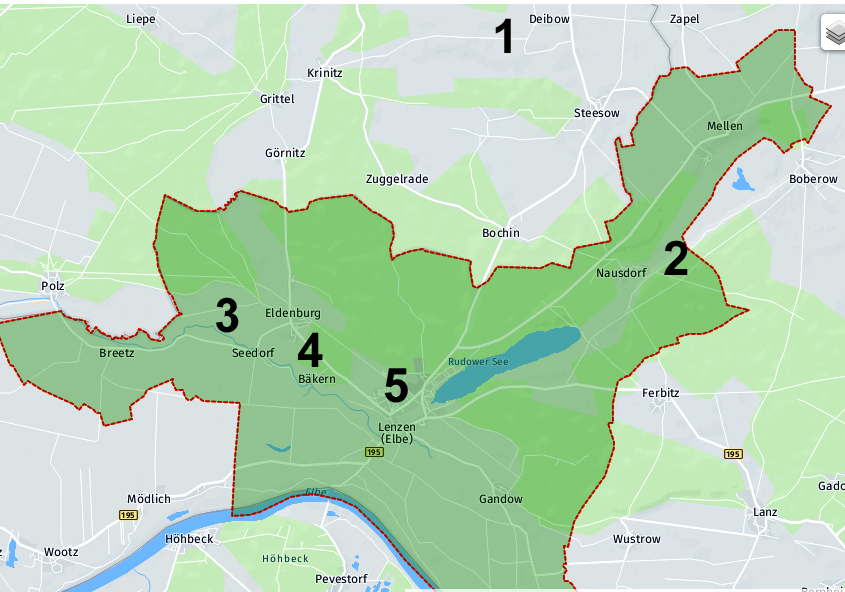 1 Deibow is where my great-great-great-grandfather Andreas Kusel and great-great-grandfather Johann Kusel were born.
2 Nausdorf is where my great-grandfather William Kusel was born.
3 Seedorf is where my great-great-grandfather Christian Kusel was born and where we found the records of my Kusel ancestors in the town parish.
4 Bäekern is where Peter Kusel's family lives and grew up.
5 Lenzen is mentioned in William Kusel's obituary stating he was "born in Proenitz at Lenzen, Prussia, on June 24, 1850."
We have never been able to find Proenitz but Lenzen is located in the district of Prignitz, state of Brandenburg...more than likely the Kusel family lost track of the exact spelling when William died in 1917.
Lenzen was the significant clue that gave us the area to search for where my Kusel ancestors in Prussia immigrated from to Iowa in 1855.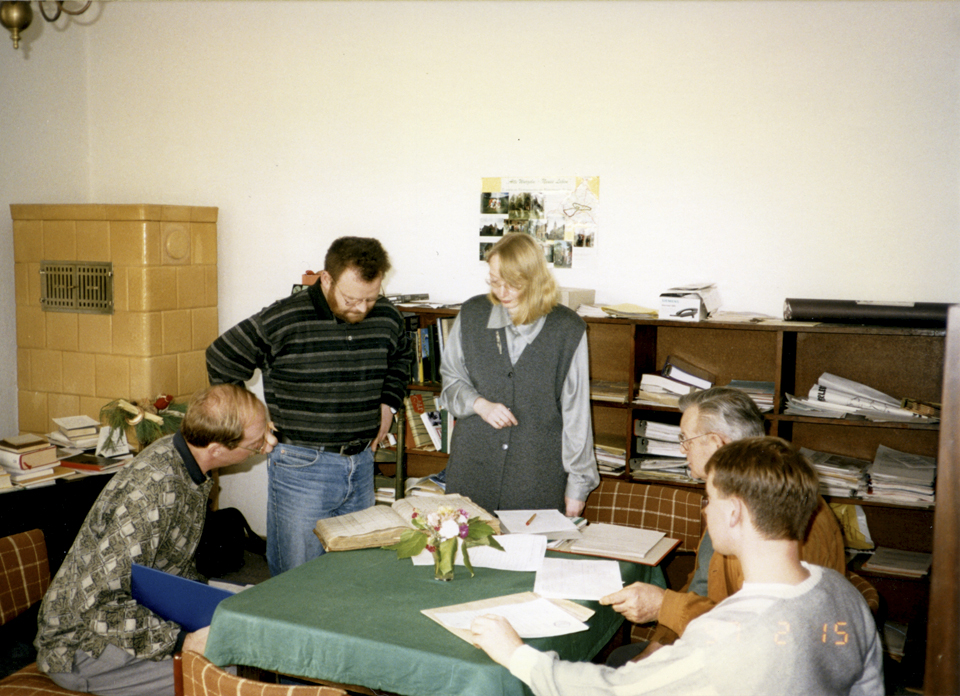 1997 Dave Kusel, Seedorf Vicar, Margarethe Meinke-Peters, Peter Kusel and his son Jürgen

We were going over the records that showed Friedrich George Christian Kusel & his wife Catharina Maria Dorothea Meinecke Kusel...names and dates that were close but I only knew the names as Christian & Dorathea (Meinke) Kusel.
It was not until a year later, when another researcher who could read and speak German, was able to find more Kusel names in the Parish records for me, and finally found the children of Friedrich & Catharina which matched exactly to the names we have for Christian & Dorathea's, children.
The researcher also discovered 2 more generations back from Friedrich.

Church in Lenzen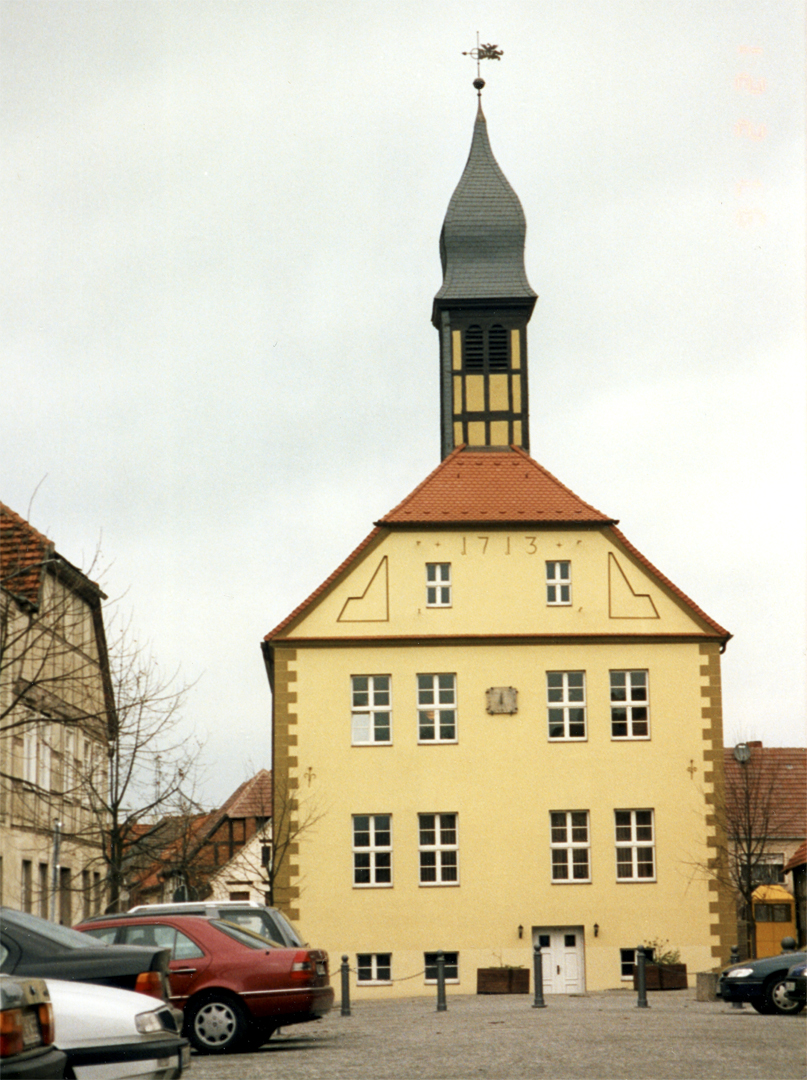 Lenzen city hall 1713