"My Country Tis of Thee"
"God Bless America" Kate Smith 1938
John Wayne "Why I love America"
"Star Spangled Banner" Army chorus

Bill & Helen (Frahm) Enenbach's daughter sent me some more Frahm/Enenbach history to scan, and in the packet was this portrait picture of LaVerne Frahm.
I have a little military information but previously no official picture for Helen.
There was also more military information for Bill Enenbach, and Tommy Thompson who married Marian Frahm. Tommy was KIA during WWII and even though he is not from Manning, he has the Frahm connection so I'll add his military history to Bill's story as a "family" military story.

LaVerne (Frahm) Bjorndahl
LaVerne was a member of the MHS class of 1938

Lt. (junior grade) LaVerne Frahm of the Navy Nurse Corps, visited with her sister, Helen, Mrs. William Enenbach, in Omaha. Both arrived in Manning Tuesday evening to visit their parents, Mr. and Mrs. John Frahm.
Lt. Frahm has just returned from overseas duty. She spent almost a year in Guadalcanal and sometime in New Caledonia. She had also served in a hospital in California before leaving the States. She has not been home for nearly three years. She received her nurse's training at St. Joseph's Hospital in Omaha.

Marian Frahm - MHS 1939

Mr. and Mrs. John Frahm received a message Tuesday from their daughter, Marian, who lives in Long Beach, California, that she had received notice from the government that her husband, Tommy Thompson, a bomber pilot, was reported missing in action over Germany.
Lt. Thompson received his flight training at Hobbs, New Mexico, Lincoln, Nebraska, and Rapid City, South Dakota. They were married April 20 in New Mexico.
Mr. and Mrs. John Frahm have received a message stating that their son-in-law, Lt. Tommy Thompson of Houston, Texas, pilot of a B17, was killed in action over Germany, November 9.
Lt. Thompson's wife, the former Marian Frahm, is living at Long Beach, California.

Every little bit of information and picture people send me fills in more pieces of the Manning history puzzle.

Jay Huldeen e-mailed me about some Manning history and when I responded and asked him about the family and that they can hopefully come to the Manning celebration this summer he e-mailed back that Kala had passed away a couple of years ago. Here is her obituary...

Kala (Huldeen) Zanoni
Kala Zanoni
Kala Zanoni, 59, of Urbandale, formerly of Sioux City, died Monday, February 18, 2019, at Mercy Medical Center in Des Moines.
Memorial services will be 2 p.m. Friday at Faith Lutheran Church in Clive. Arrangements are under the direction of Iles Funeral Home in Des Moines. Online condolences are welcome at www.IlesCares.com.
Kala was born on November 18, 1959, to Gerald and Mabel Huldeen, in Spencer, Iowa. She attended school at Manning, Iowa, and later graduated from Sioux City East High School in 1978. She attended Iowa State University and worked as an office manager at Faith Lutheran Church in Clive.
Kala enjoyed fishing and making crafts to donate to various causes.
Survivors include her husband, Michael; mother, Mabel; and brothers, Kirk Huldeen and Jay Huldeen of Sioux City.
Kala was preceded in death by her father, Gerald.
1978 MHS graduates: Marsha Jean Beck, Bradley James Bjorkgren, Donald R. Blum, Bruce Michael Bruhn, Del Ray Christensen, Lynn Everett Christensen, Ann Crandall, Joan Elizabeth Croghan, JoAnne Rose Croghan, Patricia Joan Croghan, Cynthia Jolene Curlile, Anna Marie Drees, Robert Dean Ehlers, Michael G. Fara, Patricia Ann Ferneding, Lori Marie Foote, Janet Lee Genzen, Daniel Lee Gore, Hans Kristian O. Hegland, Mark Herman Hagedorn, Joan Marie Hass, Dean Raymond Heithoff (valedictorian), Gail Arlene Hoffmann, Sharon Dee Houghton, Charles Arthur Hughes, Kevin Lynn Irlmeier, Jeff Lynn Jahn, Brenda Sue Juels, Joyce Ann Justice, Joseph W. Kalkhoff, Paula Jean Kanne, Joni Kay Karsten, Thomas Walter Knop, Carlys June Kusel, Michael Linell, Mary Jane McNutt, Shirley L. Milkert, Jeffery Lee Mohr, Michael Dean Mohr, Joleen Kaye Muhlbauer, Neil V. Muhlbauer, Lori J. Mundt, Susana Beatriz Nakazaki, Jane Ellen Nelson, James Ivan Opperman, Steven Wayne Phillips, Diane Kay Reinke, Shirley Ann Renze, Daniel L. Rohe, Doris J. Rohe, Lonny Dean Rowedder, Jill Renee Schmarzo, Gregory Joseph Sextro, Leon E. Sporrer, Scott Alan Stripling, William Lee Strosahl, Richard George Struve, Donna Rae Stoelk, Steven Tank, Jean Marie Voege, Kevin Lee Vollstedt, Janelle Jo Wanninger, Kevin Gene Warner, Dean Michael Wegner, Donna R. Weiskircher, Kyle Lane Wiese, Kathleen Jean Willenborg (salutatorian), Randy Lee Willenborg, Ginger Wolfe, Donald Wurr
1978 former students: David Amsden, Dan Ashton, Jeff Bauer, Gayla Betterton, Mary Blasey, Andy Boell, Bill Brotherton, LouAnn Clipperton, Richard Drennen, Tom Espenhover, Tom Frisinger, Brian Grundmeier, John Hansen, Russ Hansen, John Hedburg, Kala Huldeen, Kathy Klinker, Mike Lake, Gail Lamaack, Melvin Leinen, Arlene Mathisen, Monica Mohr, Ron Moore, Julie Orey, Gail Pearson, Nanette Robertson, Kevin Rutherford, DeAnn Schlichte, Kevin Schumann, Margie Shipps, Lynn Sporrer, Jay Thompson, Wes Thygesen, Dale Vogl, Sharon Vogl, Karen Wiese, Mark Wittrock

Are you downsizing your personal things?
If you are going to discard any Manning/family pictures, old history, documents, yearbooks, etc. - then I'll gladly take them to preserve.
I sound like a broken record but I'm constantly begging people to let me scan their old Manning stuff because someday it will ALL get thrown away.
Over the last month or two, I heard more of these downsizing/throwing comments where for various reasons the individuals/family decided to just toss the old historical stuff.

So if you read this and say to yourself that you and your kids/grandkids will NEVER throw the family stuff - you and I may not live long enough to see it happen, but it WILL.

History repeats and I'm constantly hearing about people throwing their old stuff, so let's stop repeating that history and get things to me to digitize and preserve.

Dave

Do any girl scouts or parents have pictures of this event?
Fort Dodge Indian Society at Manning
June 17, 1972
The Fort Dodge, Indian Lore Society appeared at the American Legion Hall in Manning Tuesday evening sponsored by the Manning Girl Scouts.
The dancers came in costumes of various Indian Tribes throughout the entire U.S., and danced approximately 13 tribal dances of various Indian nations.
The leader of the group told of activities of the Fort Dodge Indian Lore Society and explained various costumes worn by the dancers.

Manning has a new/updated web page - check it out...

https://www.manningia.com

Ann (Voge) continues to be a trooper with Manning history and is sending me more obits to OCR, edit, proof, and then post on my memorial obituary web page.

If anyone sees errors in any of these obits please let me know ASAP!
I compare to the original after the OCR process and my mother then checks them after I post them. We can catch some of the errors made by my OCR and errors that invariably are in the obits, but we won't necessarily know if a name is misspelled or there is an incorrect date/year...

55 years ago
Manning Pool Opens June 10, 1966
Manning's Municipal Swimming Pool will open Friday, June 10, with Gary Molzen as manager. He will be assisted by William G. Ohde, and Jim Fink, who will be in charge of swimming teams.
Guards at the pool will be JoAnn Peters, Peggy Puck, Kathy Olsen, and Kate Hennessey, who will supervise swimming lessons. There will be three sessions of Red Cross swimming lessons, of two weeks' duration; June 20 - July 1; July 11 - July 22; and July 25 - August 6. Children must be at least six years of age to take lessons. Charge is 25 cents per lesson.
Charge for adult swimming is 50 cents; high school, 35 cents; age 12 and under, 20 cents. Family tickets are $15.00; and individual tickets, $8.00.

Does anyone know if Gary Molzen is living - where he is now?
As I feared, Gary has passed away and thanks to Ann (Voge) who is an intrepid researcher and digs around the Internet for me to answer a lot of my questions I pose, below is his obituary...
This is the only picture I have of Gary but I know that more of his Manning students will have other pictures - hopefully they will contact me so I can get them to scan and add to the Manning Historical Database that our teachers are a part of, too...

Back:

Coach Gary Molzen

, Sydney "Skip" Schrum, Curt Stribe, Greg Schultz, Brad Zubrod, Lonny Hargens, Mike Stangl, Coach Duane Boersma
Fourth: Mark Siepker, Brian Peters, Dean Lorenzen, Doug Hargens, Dean Martens, Craig Moeller, Kevin Struve, Jim Kunkel
Third: Randy Lohmeier, Lonnie Jensen, Doug Mohr, Mike Bilsten, John Heinicke, Tom Wurr, Ron Willenborg, Scott Renze
Second: Bill Croghan, Al Grimm, Vernon Hansen, Dick Hornberger, Dan Weis, Joe Odendahl, Denny Reischl
Front: manager Jeffrey Moore? , Tom Hargens, Kent Rutz, Don Rowedder, Dave Irlmeier, Tom Doyel, Greg Blum, Steve Olsen - manager
7th & 8th grade fall of 1966 on south end of old football field south of Highway 141.
Gary Molzen
Gary Molzen, 75, died peacefully at home in Gold Canyon, Arizona, on November 12, 2018, after a courageous battle with cancer.
Gary was born December 26, 1942, in Elk Point, South Dakota, to John and Edith Molzen, the youngest of 3 boys. His father passed away when Gary was 6 months old. The boys learned the importance of hard work, at a young age (7th grade), by working at the local grocery store.
Gary graduated from Elk Point High School in 1960 and married his high school sweetheart, Geneva. In 1965, Gary graduated from the University of South Dakota with a Bachelor's Degree in Secondary Education. He earned his MBA in Counseling from Mankato State University in 1975. He spent the first 12 years of his career teaching in Manning, Iowa, and Jackson, Minnesota, before relocating to Sioux Falls, South Dakota, in 1977, to pursue a career in Real Estate. He was one of the original partners of Ameri/Star Real Estate, Inc. His successful Real Estate career spanned 38 years.
Having a strong faith and desire to give back, Gary was involved in many community projects for which he cared deeply - especially important to him was the Sioux Empire Housing Partnership where he served on the board for 8 years and was president for 2. He was also involved in many other boards and nonprofit organizations. Gary was always available to help others without being asked. Being a true Norwegian, Gary loved lefse and lutefisk dinners, much to the dismay of most of his family.
His faith and family were truly his greatest passions. Gary will be deeply missed by his beloved wife Geneva of 58 years, three daughters; Kim Mulhausen (Michael) of Newhall, California; Jody Anderson (Kurt) of Murfreesboro, Tennessee; and Jill Biegler (Erik) of Erie, Colorado. They were blessed with five grandchildren: Andrew and Emily Mulhausen; Taye and Elle Anderson; and Alexandria Biegler. Their Papa was their biggest hero. Gary is survived by his brothers Ronnie Molzen (Sharon) and Colin Molzen (Cindy) and many beloved nieces and nephews. He was preceded in death by his parents, half-brother Eldon Molzen and half-sister Joyce Peck.
Please join his family in celebrating Gary's life on Saturday, December 29, 2018, at 11:00 A.M. at Gold Canyon United Methodist Church, Gold Canyon, Arizona.
In lieu of flowers, the family suggest memorials be made in Gary's name to The American Cancer Society or the charity of your choice.
---

One idea leads to another with Roger Hansen sending me the obituary of his VoAg teacher he had from 1959 - 1961.
Below is the list of teachers' names I featured in the Manning Schools history book by 5 year increments, and after this list is the obit for Lawrence Nothwehr.
Hopefully more people will send me the obits of teachers they had if they run across them.
Faculty 1955-1960 High School: Gerald Andrew, William Baley, John Beach, Don Buhr, Edward Dakan, Robert Downs, Richard Euchner, Frances Fields, Tom Fogarty, Eugene Goltl, Charles Hummer, Dale Johnson, Babette Johnson, Letha Johnson, Verna Karsten, Lois Kemper, Lois Klisart, Kenneth Laverty, Robert Leahy, Kenneth Loats, Sam Mast, Kathryn McNamara, Dwane Mickelson, Richard Munster, Roger Naylor, Lawrence Nothwehr, Marion Pantell, Barbara Parsons, Frank Plambeck, Will Robinson, Christine Sanders, Gladys Schmidt, Ray Standerwick, Raymond Stover, Norman Vandehaar, Douglas Wilcox
Junior High: Raymond Bechen, Charles Brotherton, Virginia Dethlefs, Oliver Himley, Roy Karbula, Carol Mast, Esther Paulson, L. Dean Peterson, Ila Rix, Kay Roelfsema, Dolores Sextro, Bill Swassing
Elementary: Helen Adamson, Grace Andresen, Janice Anthony, Vivian Boyd, Irma Bromert, Betty Brotherton, Liane Ann Clarkin, Marietta Demuth, Marjorie Grammar, Sally Haworth, Hazel Herring, Oliver Himley, Rose Hugeback, Louise Koester, Lois Laverty, Beverly Leahy, Luann Maasen, Marjorie Morse, Mabel Mullen, Phyllis Munster, Margaret Ohde, Carol Olsen, Sharon Olson, Esther Paulsen, L. Dean Peterson, Anna Rainthorpe, Ruth Sand, Golda Sander, Carol Schmidt, Janet Schultz, Dolores Sextro, Teresa Shoemaker, Carol Smith, Lena Steinke, Eunice Templeton, Irene Weddum
Lawrence "Larry" W. Nothwehr
Larry Nothwehr died suddenly Saturday, May 8, 2021, from a ruptured aneurysm at Iowa Methodist Hospital surrounded by his loving family.
Larry was born on a farm September 8, 1935, in Delaware County, Iowa; a second son to Minnie and Walter Nothwehr. The family moved to Page County in 1941.
Larry attended school in a one room schoolhouse and after Grade 4, St. Paul's Lutheran School in Yorktown. He graduated from Amity High School in College Springs in 1953 and from Iowa State College in 1957. He taught Vocational Agriculture for three years at Manning High School from 1959-61. He joined Kirkham Michael Consulting Engineers as a marketing rep for 30 years, retiring in 2000.
Larry married Cheral Andresen-Vollstedt in 1961 and from that union he has a daughter, Sandra (Brett) Harvey of Blue Springs, Missouri; and two step-children, Pamela (Denny) Garvis of Templeton, Iowa, and David Vollstedt of Lakeview, Iowa.
In 1982, he married Rita Kirk giving him two step-sons, Joe (Kathleen) Kirk and Ark Kirk, all of the Des Moines area.
He was an avid reader and loved to travel. He spent time at Woman Lake in Minnesota for many years. He retired to Mesa, Arizona, for almost 20 years.
Larry was predeceased by his parents. He is survived by his wife Rita, daughter and step-children, and brother, Bernard (Verna) Nothwehr, of Clarinda. He has six grandchildren.
A private family ceremony is planned for June 2, 2021, with a Celebration of Life Service to be announced at a later date.
In lieu of flowers, memorials may be directed to the ARL of Iowa.
Ernst Funeral & Cremation Services of Waukee, Iowa, has been entrusted with final arrangements.

John Vollmer will also be coming to Manning for a visit this week.
If anyone is related and wants to meet John, please let me know and I'll give you the exact time and location.
---
This week a descendant of Donald Stoelk will be visiting Manning to meet with me to go over Stoelk/Klindt family history and tour the community.
He and his wife will be around 1 day so I thought anyone who is a relative and interested in meeting with them - please e-mail me and I'll work out the specific details.

Back: Darlene
Middle: Berdine, Merle, Leon, Jaenice
Front: Albert,

Donald

, Elsie (Klindt)
Another historically interesting item is he is bringing a gun he purchased that was once owned by John Frahm and we are trying to find out more background on it.
We also are not sure which John Frahm from that time period it belonged to...so if anyone is a descendant of either John Frahm and knows his family history - please e-mail me.

Jno Frahm, Manning, Iowa - "Jno" was the abbreviation commonly used years ago for John.
He graciously sent me a box of family/Manning pix he has so I could scan them before he visits and then he can take them back with him.
He took quite a few pictures out of frames so I could scan them...definitely someone who loves and respects our history to have it digitized and preserved.
The Stoelk family has a very proud military history with Leon paying the ultimate price with his life during WWII. Donald served in the Navy, Erwin served in the Air Force, with Lawren & Albert serving during WWI.
2 Wilhelm Friedrich Joachim Kusel (6/24/1851-11/12/1917 born in Nausdorf, Germany)
Sophia Anna Grube (9/9/1852-10/19/1935)
3 Emma Kusel (3/29/1875 - 9/17/1942) (married: 7/9/1895)
August Frederick Hansen (12/23/1869 in Sehestedt, Germany - 3/24/1950)
4 Ida Mary Hansen (5/8/1896 - 3/22/1979) (married: 5/30/1920)
Lawren John Stoelk (3/22/1896 - 12/8/1981)
5 Erwin Lawren Stoelk (1/17/1931 - 12/8/2008) (married: 11/10/1951)
Bonnie Jean Hicok (7/30/1930 - 1/8/2001)
Erwin is Dave Kusel's 2nd cousin

Erwin Stoelk 1951

Albert & Lawren Stoelk

Leon Stoelk

American Cemetery in Gela, Sicily - temporary burial site for Leon before his body was re-patriated and buried in the Manning Cemetery.

Leon Stoelk entered the service October 19, 1942, at Camp Dodge. He was transferred to Camp Hood, Texas, October 22, 1942, and was in training there until January 12, 1,943, when he was transferred to Camp Pickett, Virginia, for training as an assistant gunner in a tank.
April 27, 1943, Pvt. Stoelk left the United States with the 753rd tank batallion for North Africa.
He was killed in action during the invasion of Sicily July 22, 1943.

Some of you may have noticed a new monument site by the Rec Center entryway.
There are 2 corner stones and 1 granite marker.
I've been chasing these particular items for several decades, because of my work on Manning's history.
Thanks to Ron Colling, the 1907 stone and its corresponding time-capsule still exist.
Thanks to Virgil Reid I found out where the 1907 and 1917 stones were stored.
I also kept bugging Brian Wall that if/when they remove the granite bulldog marker that I want to make sure we save it.
So here is a little history about our school and how the monument site came about at the Rec Center.

May 4, 2021 - let's go back 140 years and see where this all began.

Before the town of Manning existed there was a country school located where the grocery store now stands.
Information from 1876 from the Warren Township record book (Warren No. 4 country school) states that in 1881, when the city of Manning was organizing, a city school would be established.
At first only students of high school age would attend the town school, and eighth grade and under would continue at the Warren No. 4 country school.
On November 11, 1881, classes for the Manning students were held at the home of Paul Winter...with Benjamin Salinger, hired at $37.00 per month, as teacher.

Benjamin I. Salinger - Manning's first teacher
Recently I ran across an amazing collection of letters on E-bay written by the family of Benjamin Salinger, mostly to the parents and grandparents of Ben's wife, Lucy, who was a Boylan.
I was able to purchase most of the collection, but a few of the letters got away from me - I can't compete against the pocketbooks of collectors, who for the most part don't care about the history behind an item but they just want it for their specific collection.
I want to gather this history but for the MANNING collection.
More about Benjamin Salinger on the
History of Manning 1898 web page
Salinger's obituary
Memorial webpage

November 1883 - Benjamin teaches adults the English language
"Sunday night he (Benjamin) teaches some Germans that can't talk English, two hours a night and two nights a week for twenty dollars a month that's not partnership."
I was amazed at how many partners Ben had during his time here in Manning.
Here are snapshots...


1882 Hughes & Salinger


1883 Blazer & Salinger


1887 Salinger & Brigham


1892 Salinger & Lindsay


1896 Lock Box No. 76 Manning

Since Warren No. 4 was in the city limits it was eventually closed in 1883.
Since it was built in the bottom near the wetlands at that time, the kids called it "Frog Pond" school.
According to Roy Struve - after its closing, the building was then moved and became Warren No. 9 school house.
Now realize that what we call Ewoldt Township today, was at that time called Warren Township.
A very unique situation occurred back then in that the city limits of Manning would remain as Warren Township, and the rest of the area outside of Manning would be Ewoldt Township so Manning is in a township that is within another township.
On April 7, 1882, a city school board formed and they rented the Callison Hall on Main Street, to house all grades. Anyone in the at-large Warren Township area would be allowed to attend the city high school classes if they wished...
NOTE: that the Callison Hall, a wooden structure back then, is now the location of Soll's Service brick building.
Interesting...how there are always people against something - even when temporary...
April 13, 1882 Manning Matters - Manning Monitor
The school directors have rented C.T. Callison's Hall for school purposes for the next four months.
This will seriously interfere with the use of the hall for public meetings, the seating not being adapted to the latter.
On July 17, 1882, a vote was held to have the town of Manning become an independent school district.
On November 25, 1882, the school board voted to purchase land for $240.00 in north Manning to construct a new wooden two-story school building.
I'm always amazed at this picture where 2 boys have their feet hanging out of the window - today the "safety police" would have gone nuts with lawsuits and made a big ruckus over it...

New school building in 1883

Note: there are NO trees in this picture - remember that originally Iowa was Prairie with no trees except over on the northeast edge of the state.
The Prairie fires prevented the woody species from gaining a foothold and the bison and deer would have eaten small plants before they got established and deer would have rubbed the trees into the ground during the rut season.
So the trees were brought in by railroad or wagons, and introduced by the Pioneers.

On May 10, 1883, the board sought bids for construction of the new school, and on July 26, 1883, work began on the school house, where grades Kindergarten through Twelfth grade were held.

The 1883 and 1907 buildings stood on the north edge of the block between First & Second Streets.

New addition in 1898

As the population grew in Manning, a bond issue was voted on April 14, 1898, to add an addition on the north side of the existing school - 52 for and 49 against.
It was awarded to Hugo Grundmeier for $2193.00 to build a 36x32 two-story addition on the north side of the school.
On March 18, 1907, a special election was held and bond issue passed to construct a new three-story brick building on the same location as the existing wooden building.
Classes for school students would be temporarily held in the Nick Schilling building on Main Street.

1906 high school students: Peter Kuhl 2nd row 2nd from left

1907 brick school replaced the wooden structure.
The white arrow points to the cornerstone shown in this feature story.

1964-65 when the building was razed


Gustav Rober - of the Rober-Wehrmann store
Claus Reinholdt - of the Reinholdt Hardware store
Andrew Resner - 1895 - 1911 MD
John Lewis - of Lewis & Reinhold drug store
Albert Puck - I'm fairly sure this would be the Willis, Warren/Ken Puck family
Orrin Emmons - prominent lawyer in Manning prior to moving to Salem in 1926
Julius Brunnier, Sr. - businessman - brother to Henry Brunnier
Now this corner stone was almost lost during the 1965 demolition.
One day Ron Colling of the Monitor came to take some pictures and noticed the demolition crew on their knees looking through something, so he walked over to investigate.
While knocking down the wall they exposed a time capsule that was bricked in around the corner stone.
So Ron contacted one of the school board members about the corner stone and the time capsule which were then saved from the dump.
These August 2007 pictures show when Sonia Nulle discovered a tin box in the high school office cabinet which was the time capsule.
I grabbed Ron Colling to take a picture 42 years later after the original discovery.

Sonia Nulle & Ron Colling holding the 1907 time capsule

Now let's add more mystery to the story...
One day many years ago I was visiting with Virgil Reid after he had retired from the school. I forget exactly how the topic came up but somehow I brought up the corner stone of the old high school and was sad it wasn't kept...WELL, much to my surprise he told me he knew exactly where it was along with the 1907 corner stone.
So I immediately drove out to the school and found a janitor because I had to go down into the boiler room area.
As I told him the story, he told me that they were wanting to throw them away but didn't know how to get them up and out of the sunken room. SO, fortunately 2 items of history were saved because of their weight.
I told the school administration that I wanted to get them moved out and saved in the future and in 2015, the city crew came to the rescue to remove both corner stones.
At this same time they also helped the janitors remove the old high school flag pole and the granite Bulldog marker, so we were able to save the marker too.

Removing the 1907 corner stone from the boiler room


white arrow points to the corner stone

By 1917, the school became even more crowded, so on January 15, 1917, the school board issued bonds for $25,000 and not to exceed $35,000 to erect a new addition to the existing school, but it was decided to build a separate High School at the current location of today's Manning Rec Center...this school also included a small gymnasium and stage. Herb Hass and Thomas Reinhart of Manning were the general contractors.

Now the location of the water slide and splash pad.
The indoor swimming pool is where the school once stood.

1917 cornerstone - building was completed in 1918


Herman Hinz - prominent Manning leader
Phil Zerwas - Manning Telephone company
Chris Johnson - I'm fairly sure this was Clifford "Bud" Johnson's dad - Johnson Shoe store
Jens Sinn - Manning dentist
John Lewis - Lewis & Reinhold drug store
Peter Jones - school secretary for over 40 years

May 12, 1965, dedication of new flag pole and granite Bulldog marker - a project of the Student Council.
Raising flag: Darrell Weems (left), Darrel Baker.
The pole and marker were moved to the new high school in 1973 where they stood until 2015.

Removing the flag pole and Bulldog marker October 2015


May 6, 2021
So as you can see, it is very difficult to preserve our history and in a few minutes a part of our history can be lost or thrown away.
I have another historical item from the old high school that I'm trying to get returned to the community.
In 2009, an old time clock was hauled out of a school closet and put in with a pile of junk by the janitors.
I found out about it when John Ohde was at the school assisting with a project and he noticed it standing next to the pile.
It had been claimed by one of the administration who I approached and said it needs to be returned to the community.
As of this writing that person still has the clock and they have no legal claim to it and should return it to the community. I had a temporary place of storage for it at the Manning library.
This clock was purchased in 1933 and controlled the bells and clocks in each classroom of the old high school.
I e-mailed Chuck Brotherton about it and he provided quite a bit of information as to its location and operation in the old high school.
Notes from Charles Brotherton:
This clock was mounted on the north wall of the principal's office just west of the door in the old high school on highway 141. It was programmable so all of the class change bells were controlled by this clock. It also controlled all of the clocks in each classroom to keep them synchronized. In 1964, when I assumed principal duties, it usually took me about 1-2 hours at the beginning of each semester to program the clock.
The principal's office was on the west end of the second floor, on the south side of the hallway. The superintendent's office was on the main floor straight in from the east entrance on the north side of the main building. The main gym entrance was further east of that on the north side.
The large dial on the clock had notches in it (a good deal like the automatic timers you would plug Christmas lights into), to program the bell system I would have to insert a "u" shaped clip on every notch that corresponded with a time which we would want a bell to ring (beginning and end of each class period, end of day, etc).
I gave the Rec Center a donation to help offset the cost of the monument site for the cornerstones and granite marker.
Countless people donate a lot to this community and it disgusts me that a tax paid employee at school can lay claim to anything that belongs to the community who feels free to take for their own personal purposes - especially when it is something as large and a historically prominent part of our school's history.
Hopefully it will soon be returned to the community!!!

Marvin Bruch


August 17, 1944 - April 24, 2021

1985 VFW commander

Joseph & Anna (Hocher) Bruch - grandparents

Dennis Ramsey


December 27, 1937 - April 26, 2021

Dennis & Leonard

MHS 1956

Leonard & Dennis

Dolores (Ohm) & Edward Ramsey

Dennis & Joan
1956 MHS graduates: Janice Ahrendsen (salutatorian), Gordon Anthony, Carol Antone, Roger Barten, Gerald Beck, Robert Beisch, Dorothea Brus, Karen Carstens, Virginia Dammann, Deanna Donaghu, Delores Eckholdt, Roselle Ehlers, Mardella Friedrichsen, Robert Froyd, Beverly Genzen, Larry Genzen, Emil Grau, Roger Hagedorn, Allen Hargens, Roger Hinz, Larry Hodne, Darryl Jahn, Roger Joens, Roger Koepke, Janet Kuhl (valedictorian), Janice Laurinat, Shannon Mahnke, Allen Mohr, Joyce Nulle, Cynthia Peters, Ronald Peters, Janice Petersen, Dennis Ramsey, Noreen Kay Ramsey, Myrene Rowedder, Merlene Saunders, Raymond Thielen, Constance Trella, Eleanor Trella, Janice Vehrs, LeRoy Venteicher, Marcella Wanninger, Richard Wellendorf, Larry Witt
1956 former students: Erwin Barkalow, Nancy Dales, Larry Daugherty, Richard Enenbach, Verna Ford, Alan Friedrichsen, Rosemary Fritz, Art Fuller, Charles Fuss, Edwin Groppe, Jr., Ione Hicks, Roy Hinze, Michael Kellogg, Marlene Kinney, Sandra Lacy, Roger Littell, Paul Malven, Charlene McLaughlin, James McMahon, Sandra Mishler, Lila Nulle, Bill Porter, Jimmy Rohovit, Norma Rostermundt, Joyce Spence, Roy Stark, Brian Travis, Bobby Welker, Charles White, Dorothy Wiemann, William Wyatt

1951-52 Back: Gerald Beck, Larry Nielsen,

Dennis Ramsey

, Larry Genzen, Alan Friedrichsen
Front: Larry Zerwas, Jon Groteluschen, Bobby Laverty, Ronnie Peters, Roger Littell, Coach Bill Anderson
1955-56Back: Coach Ray Standerwick, Bob Laverty, Vic Schwiesow, Errol Wegner, Larry Zerwas, Dick Popp, Coach John Beach
Front: Vernon Wegner, Eugene Haberl, Jon Groteluschen, Larry Nielsen,

Dennis Ramsey

, Robert Horbach, Larry Genzen
1954 Back: Assistant Coach Ray Standerwick, #21 Lynn Clark, #37 Vernon Wagner (Class of 1957), #36 Eustace Lake Jr., #30 Burton Sanders, #27 Phil Zerwas, #40 Phil Enenbach, Larry Nielsen, #41 Ron Hodne, Head Coach John Beach, Manager Richard Popp
Second:

#38 Dennis Ramsey

, #22 Robert Horbach, #39 Ronald Peters, #26 Larry Witt, #24 Robert Beisch, #34 Dale Jansen, #12 Tom Koon, #16 Merlin Otto, #13 Allen Laurinat
Front: #31 Larry Zerwas, #26 Ray Fink, #25 Robert Froyd, #28 Roger Hagedorn, #42 Robert Laverty, #23 Jim Ramsey, #29 Larry Lohrmann, #43 Royce Genzen, #33 Jim Kasperbauer, #32 Clifford Vinke

School information

Valda Lamp


July 7, 1943 - April 30, 2021

1963 Zion Lutheran Church Center Street

MHS 1961

FFA Chapter Sweetheart

Henry Lamaack farm - aerial photo from Frank Ehrichs' collection (great-uncle of Dave Kusel)

Norma, daughter of William and Emma (Kuhl) Anthony - married Henry Lamaack

Elaine (Hansen) Schroeder, Geraldine Lamaack, Orren Schroeder, Harry Lamaack

Geraldine (Lamaack) & Orren Schroeder with their daughter, Karen, who died very young

Henry & Norma (Anthony) Lamaack

Zion Lutheran Church Second Street - Marla (Lamaack) & Allen Nissen

Zion Lutheran 1961

Allan Lamaack MHS 1955

Marla Lamaack MHS 1960

Iowa No. 2 - page 107 of the Manning Schools history book

Valda - Iowa No. 2

1951 Marla - Iowa No. 2

Jean Thompson, Valda Lamaack, Carol Sharp, Judy Thompson
(1950-51)

1 Allan Lamaack

, 2 Margaret (Schroeder) Kuchel, 3 Daryle Rowedder, 4 Virginia Dammann, 5 Allen Nissen, 6 Betty Dammann, 7 Clifford Stammer, 8 Myrene Rowedder, 9 Linda (Meggers) Frank, 10 Donna Kuhl, 11 Joyce Mahnke, 12 Bill Sharp, 13 Deloris Schroeder, 14 Louise Koester - teacher, 15 Dale Koester, 16 Carol Sharp, 17 Betty Saunders,

18 Marla Lamaack, 19 Valda Lamaack

, 20 Dale Dammann, 21 Gene Mahnke, 22 Roger Schroeder, 23 Gary Rowedder
1949-50 Back:

Allan Lamaack

, Daryle Rowedder, Edna Rowedder (teacher)
Far left: Calvin Stammer
Second: Linda Meggers, Virginia (Dammann) Johnson, Deloris Schroeder, Margaret Schroeder, Myrene Rowedder,

Marla Lamaack

, Donna Kuhl, Clifford Stammer, Bill Sharp
Front: Betty Saunders, Dale Dammann, Gary Rowedder,

Valda Lamaack

, Carol Sharp, Betty Dammann

MHS Quill & Scroll Senior members


Fourth: Roger Hansen, Paul Mundt, Jack Borkowski, Mr. Sam Mast, Sponsor
Third:

Valda Lamaack

, Jean Thomssen, Judy Thomssen, Nancy Mohr, Pat Knobbe
Second: Birgitta Carlsson, Marilyn Brus, Barb Bruck, Lila Hargens, Sandra Mohr, Dorothy Fink
Front: Donna Ahrendsen, Betsy Musfeldt, Eleanor Ehlers, Carol Kuhl, Beth Eckholdt, Frances Grimm

MHS Office Assistants


Back: Kathleen Meiers, Sandra Mohr, Geri Dammann
Middle: Joann Dobler, Betsy Musfeldt
Front: Valda Lamaack, Carol Beck, Marilyn Brus
1960 Homecoming Queen candidates - Manning vs Exira


Back: Linda Handlos, Faith Sander, Frances Grimm, Joan Heithoff
Front: Birgitta Carlsson - Queen, Valda Lamaack

1961 MHS graduates: Terry Adamson, Donna Ahrendsen, Carol Beck, Thomas Bennett, Kenneth Boell, Jackie Borkowski, Barbara Bruck, Marilyn Brus, Jerrold Callender, Anna Birgitta Carlsson, Lenny Carstens, Terry Doyel, Beth Eckholdt, Eleanor Ehlers (valedictorian), Johnny Ehrichs, Dorothy Fink, Warren Fischer, Dennis Frahm, Eileen Frahm, Dean Grimm, Frances Grimm (salutatorian), Linda Handlos, Roger Hansen, Lila Hargens, David Hass, Joan Heithoff, Lowell Jahn, Wayne "Butch" Jensen, Sandra Johnson, Patrick Kasperbauer, Patricia Knobbe, Karen Knueven, Dale Koester, Carol Kuhl, Alan Kusel,

Valda Lamaack, Gordell Lamp

, Patricia Mathisen, Gary McNutt, Steven Mock, Nancy Mohr, Sandra Mohr, Gary Mundt, Paul Mundt, Betsy Musfeldt, Fred Nulle, David Nelson, Mary Reinke, Gary Rowedder, Faith Sander, Paul Spieker, Lowell Stammer, David Swank, Marjorie Thielen, Jean Thomssen, Judy Thomssen, Richard Vaudt, Marilyn Vennink, Kenneth Venteicher, Allen Vinke, Anna Marie Wiese, Russell Witt, Joyce Sonksen Warnke

1961 former students: Judith Atkins, Leona Bosche, Gary Cooper, Dennis Domayer, Billy Donaghu, Jimmy Eich, Roger Eischeid, JoAnn Groppe, Kenny Hass, Judy Hemerson, Dale Hinz, Melvin Hoffman, Ronnie Hollander, Mary M. Johnson, Keith Justice, Patricia Killeen, Dickie McMahon, John Miller, Patricia Musfeldt, Kathleen Nelson, James O'Lear, Mary M. O'Lear, Pearl Peters, Alton Petersen, Irene Rowedder, Larry Ruhde, Earl Schiltz, James Schrock, Wilma Seals, Barbara Simcoke, Lawrence Spicer, LuVerne Steffes, Larry Stolz, Bob Synhorst, Larry Thetford, Ronnie Umland, Beverly Weinbrandt, Nancy Young

When I visit with people who will take the time to listen, or at least appear to be listening, I'm always amazed at the excuses they come up with as to why they won't work with me to preserve their family history and all of its connections to Manning's history.

I thought I had heard every reason under the sun, until recently while telling a 70ish person about what I do in preserving our area history - that person basically said what I do is a waste of time...BECAUSE we don't learn from our history and keep making the same mistakes over and over.

Now I could have spent some extra time finding out exact examples and from what view-point this person was coming from but all I could do was to think of ALL the GOOD things in history that ALSO repeat over and over and that is what I want to concentrate on, so I let the topic drop.

The feature down below shows some highlights of Manning's history and when I use the thought-process of that person about documenting our history being a waste of time - how futile this person's life must be to not SEE all of the good things in life that repeat.

I see preserving history as how fortunate I've been in just my short life-time at how many centennials and events of consequence I've particpated in that have occurred in Manning. The first major celebration for me was when I was a baby and Manning celebrated its Diamond Jubilee in 1956, then all of the centennials and even beginning quasquicentennials, not to mention the 200th anniversary of the US when the Freedom Train came through Manning in 1975.

It has been quite a while since I last made any major updates to my web pages.
There are many reasons: spring work on the farm, various family collections being mailed to me that I had not anticipated, all of the other scanning projects, various projects that are on-going in Manning, the seemingly never ending tributes to Manning people who pass away...and now the installation of the water slide.

I'll eventually be showing examples of what I've been doing lately and featuring some of the pictures and information from the various collections I've been scanning and posting tributes to quite a few Manning folks who have passed away over the last several weeks, but right now - here is a new feature that emphasizes and concentrates on the unique events that have and continue to occur here in the little town of Manning, Iowa.

So while the "Hate America First" crowd seems to keep growing and expanding into neary every aspect of our US society on a daily basis, I continue to document and archive how most of us here in Manning are patriotic and love our country & community.

Once in a life-time events...

When I think back at the many events I've seen and participated in over the decades here in Manning, I have an interesting perspective about these once in a life-time events that occur and how few people take the time to watch or get involved.

I remember listening to old-timers how they watched various buildings being built or unique events that happened in Manning...the thing that struck me is how they could give a play-by-play of most of those events, which meant they appreciated that point in time and were interested in preserving it through story-telling.

When I look back at the pictures I took in 1975 when the Bicentennial Freedom Train came through Manning, there was a nice crowd up along Railroad Street to watch it, but as I think back I wonder why more people didn't take the time to participate in that once in a life-time event and also an event very FEW communities in the US had the honor of having that train go through because they didn't have a rail system in their town like Manning does.

For this first event shown below I never heard any old timer talk about it, but I also did not know about it until 2004 when I scanned Mildred Horbach's collection so I wasn't able to ask most of the old timers about it because they had passed away by then...BUT there should still be quite a few of the kids in the picture who are still living who could tell me more about the event.
Mil passed away in 2008 and after trying to track down her collection, it appears to have been thrown away...Pictures of this sub, as far as I know, are/were the only ones in existence, since I have never seen them before and not since in any other Manning collection.
I would have loved to rescan Mil's pix in super high resolution to make better images but at least I have what I have - which sadly is what I find out with so many collections that they are thrown away when the parent/grandparent dies.

1943 mini-sub on Main Street


October 1, 1943 in front of what is now Cliff's Place


Japanese Midget Submarine HA-19

This Japanese mini-sub was captured at Pearl Harbor in 1941, and sat on Main Street. Even though it was used to sell war bonds, think of how unique it had to be to come to a very small town like Manning. I'm guessing someone in Manning back then knew someone higher up in the government and took the time to get Manning on the list of towns for the sub to be viewed.

1918 students


Arithmetic 8th grade students watching the construction of the 1918 high school.

Even young students were more involved in observing construction sites years ago.
Today, everyone seems to be distracted with unimportant things on the Internet.
The teacher used real-world experiences in 1918 to show how math is used in the construction of a building.

Freedom Bond Drive June 1962


I'm assuming that is Iowa's 1950 replica of the Liberty Bell used to help sell Bonds.
"Honest John" rocket mock-up of actual missile.
"Underwrite your country's might - Keep Freedom in your future"
"Let Freedom Ring"

Manning's unique national celebration in 1975-76
The Bicentennial Freedom Train.


Monitor photo


September 15, 1975


Melvin Kusel waving


Photo by William F. Ohde

Milwaukee Road Bicentennial Train - in 1976
Then in the mid-1970s through the 80s there was the renovation and construction of the Rec Center, Raquetball court, and indoor pool.

April 18, 1988


August 1988

Then along came the 1981 Manning Centennial.


School sign paid for by the 1966 & 67 Student councils.


August 14 - 16, 1981 Roger Hansen, Joy Hansen, Jim Hansen 10 K run


Carnival rides
Centennial "Senior" royalty


Arlene Hoffmann, Robert Hoffmann, Art Rix, Ila (Claussen) Rix, Patricia (Wiese) Mueller, Elmer Mueller, Edna (Karsten) Sonksen, Joe Sonksen, Elaine (Karsten) Struve, Merlin Struve
1981 King & Queen court standing in front of the Corner Cafe.
Next the Manning Fire Department celebrated its centennial in 1983.


VFW honor guard & colors
Front: Alvan Hansen, Harold Schmidt, Herbert Bruhn, Ed Reischl...


Mayor Gene Dales


Bob Beck driving "Big Bertha"


Alfred Meyers (former MFD member) driving his Ford


Lyle Jahn driving the LaFrance with John Ohde riding


Does anyone remember who the Bulldog was?


Dave Souter


Manning Fire Sirens


Past members MFD


Barry Dunshee in front

Next comes the Hausbarn construction in 1999.


August 8



Irlbeck to Janssen


Mathias Schüler and Jens-Uwe Winter thatching the roof


September 14, 1999 rare photo of myself

Great Western Park brought was back to life in 1999


November 14 - Named 4 Corner's Park then later changed to orginal name of Great Western Park

Log restaurant 2002.
Note how many of our amazing volunteer Manning citizens are no longer with us...


November 2002 Curt Struve


November 7, 2002


November 13


December 12


December 19


December 26


December 30 Larry Genzen


December 30 Glenn Rowedder


January 2, 2003 Leroy Rowedder & Duane Hansen


January 2, 2003


January 3, 2003


January 3, 2003 gift shop


January 3


January 6 Ruth Ohde & Joelle Puck


January 6 Bill Opperman


January 15


January 15


January 16


January 16
I remember my fingers freezing while taking pictures against the north wind.


January 16
One of Nature's miracles


January 20 Russ Mohr


January 21


February 6


February 28


March 13


March 13


March 17


March 25


March 25


April 9


April 12 Claus Bunz


April 12 Warren Puck


May 1 Richard Crandall


May 3 Douglas Duane Boersma


May 7


May 15 Darwin Haskins & John Detlefsen


May 28 Dick McConnell & Russ Mohr


May 28 Rexanne Struve


June 4 Larry Genzen


June 4


June 7 Ken Puck


June 7 Trey Boyle


June 18


June 19 Deloris Rowedder


June 19 volunteers


June 19 Kevin Boersma


June 19 Chad Stammer


June 19


June 20 Dave Kusel


June 20 Clifford Tank


June 24


June 27 Michael Olk


June 28


June 28 Karl Maass


June 28


July 18


July 21 Katie Rasmussen


July 22 William F. Ohde


August 13 Clint Hansen


August 13


August 20


August 22 Steven Renze


August 28
Trinity Church move occured in 2006

Manning Quasquicentennial in 2006


June 11, 2006 Presbyterian Church model for parade


Judy (Gehlsen) Joens holding miniature bell


Roy Soll and Pastor Brown
Random scenes during the 3 days


Manning police

Ron Colling, Doug Kusel

Bud Mohr - D-Day and WWII survivor

Quasqui Kings & Queens

Garnet Stribe, Helena Tank

Ken Jensen, Wes Nulle, Duane Otto, Bob Wegner

Glen, Connie, Arlene Kusel

Carroll County Sheriff Sam Hansen

Eric & Jodi Ramsey family

Pedal power pull

Nate Boersma

Manning youth racers
New hospital in 2014


Old hospital emergency entrance

May 2014

January 7, 2013

February 18, 2013 snowing

March 7, 2013

March 7, 2013

March 27, 2013

March 27, 2013

March 27, 2013

March 29, 2013

March 29, 2013

April 2, 2013

April 30, 2013

June 14, 2013

July 26, 2013

August 3, 2013

October 1, 2013

December 20, 2013
2014 Freedom Rock


March 8, 2013

Arnie Wiskus farm near Dedham

Coming into Manning 12:00 on a foggy morning

1:02 PM March 8

1:40 PM March 8

June 5

June 6

June 7

June 12

June 13

June 16

"Bubba" Sorensen with his family
According to Bubba's website, he finished the 99 Iowa county Freedom Rock project.
He is now starting a 50 state project.

August 9, 2013 fundraiser


"Brad Morgan" son of Allen & Paula (Warner) Muhlbauer

September 3, 2014

September 15, 2014
New fire department in 2015


May 14, 2014

May 10, 2014

May 24, 2014

August 13, 2014

September 2, 2014

September 16, 2014

November 12, 2014

November 21, 2014 - heated piping in the concrete

December 1, 2014

December 2, 2014

December 2, 2014

December 2, 2014

December 2, 2014

December 3, 2014

Charter members of the Manning Schuetzen Verein


Schuetzen Verein members who built the 1925 brick hall.
Which replaced the wooden Germania Hall that burned down in 1924.
The 1925 Schuetzen hall was later donated to the Manning Fire Department.
This is why these plaques have followed along with the fire department.
New hotel in 2016


April 1, 2016 - many local investors who believe in Manning and its future!!!

April 3, 2016

April 3, 2016

April 11, 2016

April 22, 2016

April 25, 2016

May 16, 2016

May 16, 2016

May 19, 2016

May 19, 2016

June 1, 2016

100th Anniversary of Armistice Day in 2019 - unfortunately I was not able to take a formal picture of the color/honor guard because one member didn't want to take the time for a group picture. Again, another once in a life-time event that none of us will see again and because of one person there is no formal/official picture to document the event.

November 11, 2019

November 11, 2019
100th Anniversary of the Emil Ewoldt Post #22 American Legion in 2019 in Manning


July 14, 2019

Legion Auxiliary

Pledge of Allegiance - with boy & girl scouts participating

Legion Commander James Martens

Dan Peters presents a history of the post

Manning VFW Pack 110

Kitchen crew
And now the Water slide in 2021 which will be finished in one phase because the bid came in $200,000 below the anticipated total cost. So rather than hold off to raise the rest of the money for the last phase, it was decided to do it all at once and not lose the advantage of the much lower bid...also realizing that the price of material and labor would go up if they waited for the last phase in another year or two.
Each day I was amazed that no one seemed interested in coming down to watch the installation of this once in a life-time project.
Something that you'll NEVER see happen again in Manning in the life-time of its current citizens...

April 9, 2021

April 9

April 10

They use a credit card to make sure the seams are lined up.
A punch is used in the bolt holes to wiggle the seam until they get a smooth pass with the card...

April 11

April 12

nearly 3 hours inside the chute calking the seams

nearly 3 hours inside the chute calking the seams

April 22

Setting the poles for the fencing
Now to end this feature where we started - showing how sacred this site actually is where 181 of Manning's 360+ WWI soldiers posed after their homecoming parade in 1919 on Main Street.

South bank of the present day splash pad.


North end of Main Street - August Reinke's blacksmith shop back left.

Now to give you a little idea of what life was like for many of these boys before and after they served during WWI - here are some 1919 farm pictures from the Ress collection.

Chopping fire wood


October 1919 using a derrick to unload a wagon of ear corn into the corncrib


October 1919 Ress girls coming in with a load of ear corn


September 1919 loading manure into a spreader


April 1919 Wilhelmine Ress feeding her chickens


July 1919 Emil Ress putting bundles of oats into shocks to dry


July 1919 binder back left - lunch break shocking oats


August 1919 - threshing oats

Ehlers family on the south bank of the current splash pad location circa 1946

I keep getting e-mails asking about the all-school reunion and party on the bricks in Manning this summer.
I'm glad to receive e-mails from people and will answer questions to the best of my ability, but I also hope that people will take the time to understand my web page and its various links that are broken down into different categories...also how I use FRAMES with my web pages.

The right side frame shows current and upcoming events and new feature stories I come up with.
Then as I add more material the stuff on the right gets moved down.
Eventually I remove it or the links from the right side frame, and then have them linked on the left called "What's new in 2021."
Click on that link and it will take you to a ton of older material for the year and some from the previous year.

While you are looking at the "What's new" link on the left scroll down to see all of the other links I have there broken down by various categories.
Click on one of those links and you'll be taken to another page that has even more links that are broken down into more specific detail.

This is a very simple system - YOU just have to take a little time to click on the links and read the descriptions.

If I can spend decades providing you with all of this and previous material, you can certainly spend a few minutes and take your time going through all of the links.

Once you work the various links for a while you'll know where to go right away in the future.

I also realize that frames are frowned upon, actually since they were first coded in the mid-1990s, but they work great for my purposes.
I realize frames don't work the best on those small smart phones and even the slightly larger I-pad/pods or whatever and all I can say is get a nice size computer screen so you can fully appreciate my high resolution scans and feature stories.
Don't go blind straining your eyes with endless hours on those small devices...

I enjoy my 30 inch computer monitor...even occasionally look at my web page on my 60 inch big screen.

But realize that not all flat screens are created equal. I did a lot of research on screens once my CRT monitors failed, which actually had the best quality for black and white/grayscale pictures.

You need to find a flat screen that rates high in grayscale specs, otherwise you'll have a screen that burns out black/white/grayscale images...sadly like so many laptop screens do.
I have found that my Dell Ultra Sharp has very excellent specs for contrast/brightness and handling grayscale...there are newer models now, so I don't know how they rate.
Thanks,
Dave

All-school reunion, Party on the Bricks - June 18, 19, 20, 2021

"The All-school reunion and Party on the Bricks have been rescheduled for Father's Day & Kinderfest weekend - June 18, 19, 20, 2021"

Local organizers have announced the 2021 celebration is on. Following suit with other Iowa communities, plans are moving ahead for multiple celebrations June 18, 19, and 20 on Father's Day weekend.

The weekend kicks off June 18 with an All-School Reunion at the Hausbarn-Heritage Park. Entertainment decisions are still being made. The Alumni Association will be seeking contributions to offset the cost of hosting the reunion. Donations may be sent to PO Box 191, Manning, IA.

Manning's 137th Kinderfest will be observed June 19 during the day. That evening entertainment will be found on Main Street where everybody can "Party on the Bricks" with musical entertainers Brad Morgan and the Aged Spirits band.

People are being asked to help support Party on the Bricks with personal donations.

Plans for other weekend events, such as the 100th anniversary of the Chamber of Commerce, are still in the early stages.


Details starting to fill in...
Flying Buffalos - Hausbarn courtyard starting at 9:00 pm June 18

Brad Morgan (Muhlbauer) and his band - Party on the Bricks June 19 + Aged Spirits (Templeton group) - gates open at 6:00 pm

Kinderfest June 19 - 5K road race morning; parade 11:00 am; activities in park remainder of the day

Golf Tournament at M&M Golf Course - June 18 at 1:00 pm

Scratch cupcakes - June 18 on Main Street

Terrace Apartments 50th Anniversary - June 19

June 20 Omlet breakfast

June 20 area Corvette club - car display on Main Street


Get your registration in early for the 2021 Kinderfest 5K Roadrace/Walk event.
Any registrations received after June 9th are not guaranteed t-shirts… Don't delay, Register today! It's a family affair.

Thank you to Robert Cast for organizing this annual event!
Thank you to Blum Physical Therapy, Franck & Sextro P.C. and Casey's General Store for sponsoring the event!


Click for form

My cousin, Janice (Ahrendsen) has this paraphernalia that was given away by J&S Feed Service.
Any ideas what this item was designed to hold or clamp together?
With Glen Jensen & Gerald Schroeder, owners and both deceased - when I get a chance I'll visit with Gary Schroeder who worked at J&S for years.

One suggestion is the hanger was used to dry women's nylon stockings...


I also continue to add more obits to my obituary page, thanks to the generous and hard work of Ann (Voge)...

If you want your family history to become part of the Manning & Family Historical Preservation Database, then please e-mail me so we can start working on the Manning connected pictures, history, memorabilia, etc. you have.
That way your family history, information, and historical items will be digitally preserved long after your family name has disappeared completely in Manning.

IKM-Manning vs Riverside
January 19, 2021
More pix coming when I find time...

June 2020 project update
Manning Hillside Splash


Click for a printable flier

In January of 2018, I created this historical perspective linked below about recreation in Manning and also information and graphics for the current proposed project for the Rec Center.
It shows how projects don't get done overnight and also how very important volunteers and donations are to every project.
Update on the Hillside Splash project
On May 15, 2018, the city council approved $400,000 in matching funds for the proposed Hillside Splash project. JEO Consulting has been working on design ideas and a proposal to complete this project in 3 phases.
Phase 1 will begin in 2019-20 with construction beginning in 2020-21, or as soon as funds are raised.
A zero-depth pool with some play features are planned in phase 1, with the slide aspects in phase 2, and a spray pad for phase 3.
Click on the link below to see some very interesting history on how Manning achieves so many amazing things and is now working on another unique project.
Manning Hillside Splash 2019 update

Oh the Fun of playing in the Sun (1968)


1909 cartoon about 2 boys nabbing their friends' clothes while "skinny dippin.'"
I'm working on a list of names of Manning citizens (now deceased) whose vision made it possible for Manning to have a Recreational facility.
They made it possible for the continued expansion into an outdoor pool addition in 2020 - sadly they'll never get to see this new addition, but we will forever be grateful for their efforts that began over 40 years ago.
List of citizens no longer with us who made the Rec Center possible.
Jean & Gene Wiese - Gene secured the $50,000 LR Nelson grant, MCF member - use of their soil mover - Jean was a Rec Board member
William F. Ohde - Manning Community Foundation member - countless hours with various aspects of construction.
Willis Puck - countless hours with various aspects of renovation - drove the Puck skid loader.
Curt Struve - various aspects - co-rec center board member.
Barry Kusel - various construction aspects - rec center board member.
I'll add more names as I think about this topic and do some research in my database.

Please visit the Manning Exchange for local news, articles, and information...a work in progress.

Many upcoming events.

Korean War Veterans continues


There are lots of Manning Veterans of the Korean era with no pictures or information.
Will you be in the Manning Veterans' book???
Unless more post-WWII Veterans come forward there will be a lot of 1946 to present day Manning connected Veterans missing from the book.

For those of you who are occasional visitors to the Manning Exchange - please make sure to click on the "archived articles" section where previous featured stories are kept.

Click to visit the Manning Exchange

1 example from the Logeland Studio wedding packets.

There are still quite a few Logeland Studio wedding packets available.

Click to read about this important project.
It will help to financially support the Manning Veterans' history book project.

"Let it be known that he who wears the military order of the purple heart has given of his blood in the defense of his homeland and shall forever be revered by his fellow countrymen."
George Washington, August 7, 1782
Just as a reminder: the Manning History book committee continues to work on a Manning area Veterans' history book project.
For those of you who are Veterans or have/had Veterans in your family - will you come forward?
The history book committee will do their best to get as many pictures and information about the 1000+ Manning Veterans but we can't do it all by ourselves.
How many small communities do you know have published 5 history books? The first one was the History of Manning 1898, then the 1981 Manning Centennial book, next the 2006 Manning Quasqui book, and most recently the 2009 Manning School history book. Probably the last book to be published will be the upcoming Manning Veterans' book - unless someone comes forward in the next generation to take over these projects after I'm gone. Will you help with the Veterans' history book project? If you are a Manning connected Veteran or are presently serving and do not submit your military connected pictures and infomation you probably won't be in this once-in-a-life-time Manning Veterans' history book. With a limited number of volunteers we can only do so much on our own but will try to get pictures of as many Veterans as we can. There are over 1000 Manning Veterans so we have a long ways to go before the book can be published.
Manning Veterans are slowly coming forward and below is another example. We hope to eventually get more pictures and information for Mike to put in the book but for now this is what I have to show to you.
Amos Rutz WWII
One thing that many Veterans and people who are submitting information have not fully understood is that this next Manning history book is specifically a Veterans' only book. It won't be like the Centennial or Quasqui history books were, where there is a Veterans' section along with other community aspects. We are aiming for a 2-volume book (around 1090 total pages) which will really be unique!!!
This book will be ALL Veterans' information (and the post auxiliaries) - hence it won't be a "Name, Rank, and Serial Number" only history but we want a complete history for each Veteran.
For instance - below is Louis Boell's picture and the information that was published in the Veteran section of the 1982 Aspinwall Centennial history book. It has the basic information but we are looking for more and I spoke to Louie by phone and he sent more pictures and information - also for his brothers.

To see what Louis submitted click on the link underneath "Are you a Manning Veteran" shown below.

Note: we also want some family background such as parents and grandparents. All too often you will only see just the Veteran's name with their basic military information but without the family connections it will be difficult for future historians and genealogists to know for sure who this person belongs to.

Are you a Manning connected Veteran?

I would like to hear from you!!!
We are starting a Manning Veteran history book project and if you don't come forward you may not be included in the book. NOT because we want to intentionally leave you out but because you didn't come forward.
Same goes for those of you who have Veterans in your family who have passed away. If you don't come forward and help by submitting Veteran connected pictures and information your Veteran may not be included in this once in a life-time Manning Veterans' history book.

Please e-mail me about your Veteran questions manningveterans@davidkusel.com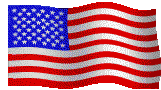 The United States flag
is proudly displayed here and NO other flag is as IMPORTANT!
1 Manning citizen served in the War of 1812
60+ served in the Civil War
1 served in the Indian War
5 served in the Spanish American War
350+ served during WWI
600+ served during WWII
87+ served in the Korean war era
65+ (more names need to be found) served in the Vietnam era
55+ (many more names need to be found) served from 1975 to present
28 paid the ultimate price with their lives defending the U.S. Flag
Are you a Manning Veteran?
Are you currently serving and have a Manning connection?
We are starting the Manning Veterans' history book project
Don't wait until you see "Deadline" or it WILL be too late!!!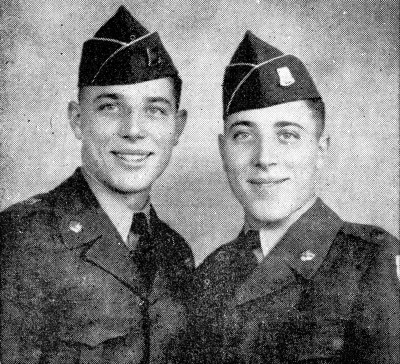 Click to read promos for the Veteran book


There are a lot of WWI and some WWII Veterans pictures with no IDs.

Before you spend time scanning pictures
please look at these instructions


I appreciate your efforts scanning pictures for me but if you only make low resolution scans you are really wasting your time. High resolution scans are the best and only way to really preserve those old pictures.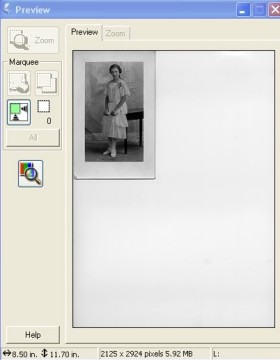 Click to see the tutorial
If you simply don't want those old family pictures you inherited please don't throw them - send them my way.
A lot of times I can recognize a face or location in those old pix.
---
One thing to keep in mind while you are looking for pictures - if they are glued in old scrap books please do NOT try to pull them out or cut them out. I can scan the whole page of the scrapbook and crop out the pictures you want to use in the book. If you attempt to forcibly remove the pictures you will probably damage them and when I scan them that damage will probably show up. This means I'll either have to use my graphics program to touch up the damage which can take a lot of time, or if they are badly damaged I just may not even take the time to scan them.
---
Back to the top