Clarinet Polka
Liechtensteiner polka
Pennsylvania Polka

Do you have prints by these old Manning studios?
More than likely most, if not all, of them are unidentified...PLEASE do NOT throw them away!
I'd like to scan them and any/all other old Manning connected pictures you have.

I have scans of thousands of pictures by these studios so I can compare to what you have and may be able to identify the people in your unidentified pix.
Here are the various studios from the 1880s through the early 1900s.
Blocker and Lyden were the 2 main studios in Manning.
The other ones were short-lived or located elsewhere later on.


Blocker Art Studio


Lyden Studio


Tyock Studio


Hoff's Art Studio


L.E. Goreham Artist


Peake & Company

I just found out (from his niece) that Merlin Ramsey passed away September 27, 2022, in El Monte, California.
An obituary will follow...

Merlin Ramsey


passed away September 27, 2022


Merlin Ramsey - paratrooper

Bill Ramsey (WWII) with his younger brother, Merlin
MHS 1953 Vera Ahrenholtz, Marlene Anthony, Glenn Branning, Phyllis Branning, Claus Bunz, Margene Drees, Allan Eich, Mary Lou Foley, Daryl Genzen, Loyce Gray, David Grundmeier, Dorothy Hammer, Marlene Hargens, Marlene Jahn, Wilbur Jahn, William Jensen, Ardella Joens, Donna Joens (Salutatorian), Barbara Knaack, Dareld Kracht, Gene Kuhl, Gene Martens (Valedictorian), Roland Meeves, David Muhlbauer, Robert Neubaum, Pete Petersen, Lewis Puck, Merlin Ramsey, Patricia Ramsey, Richard Rix, Corrine Sander, Cleone Schroeder, Colleen Schwiesow, Maxine Sextro, Ruth Sextro, Shirley Sextro, Glenn Singsank, Melvin Sinow, Donna Spies, Norbert Stoberl, Betty Stuhr, Merlene Thompson, Allen Vennink, Shirley Vinke, Roger Vollstedt, Shirley Watson, Myra Weinbrandt, James Wingrove, Phyllis Zerwas
Former members: Dean Aden, Janet Asmus, Carol Bliefert, Joseph Bringleson, Jr., Mary Bringleson, Janet Dau, James Davenport, Michael Farmer, Jack Fuller, Howard Gilman, Roger Hansen, Mary Ann Hass, Richard Henriksen, Mary Ann Holme, Donald Lerssen, Caroline Louisfield, Roger Mentzer, Ramon Meyers, Leo Miller, Charlotte Mishler, Patricia Pare, Janice Popp, JoAnn Ramsey, Betty Remmes, James Rostermundt, Darrel Sander, Lois Sander, Everett Slechta, Arlo Stein, Michael Sullivan, Nadine Walters, Jon Wiemann
More pix & information to come

Join us for Oktoberfest Saturday, October 1, 2022 from 5 until 10 p.m. at the Manning Heritage Park.
Admission is $25 at the door.
Enjoy an authentic German meal, the German-American dancers from Omaha, keg tapping, masskrugstemmen and hammerschlagen!
The evening wouldn't be complete without polka music! Barefoot Becky and the Ivanhoe Dutchmen will provide lively music.


Charters of Freedom dedication at 2 o'clock October 14, 2022 at the Willow Creek Park.

I just found out about the passing of Jean Carstens - 1938 class member - I didn't think there were any more members of this class living.
I don't have any pictures of her but do have a couple of pictures of the Carstens family.
I added quite a few pictures and information for various members of the class of 1938, one of whom was my dad, Amos Kusel.

So take a trip back 84 years ago to see a little of that era of Manning's history...
I added some songs from 1938 that will give you another idea of the time-frame.

Jean (Carstens) Williams
passed away September 9, 2022
MHS 1938

These are some of the children of members of this class who are living in/around Manning: Glen Struve (Kevin), Amos Rutz (Karl), Robert Hoffmann (Dean), George Campbell (Harry), Iola (Taylor) Stammer (Calvin), Amos Misselhorn (Keith), Amos Kusel (David), Wesley Lage (Brian, a nephew), Helen (Hinz) Wegner (Connie Wegner Singsank), Helen (Kuhn) Weible (Tim Weible), Orren Ramsey (Kay Ramsey Rutherford)

A few days ago I sat down with Duane Otto to get his military story. We talked about his time growing up, friends/neighbors/schooling, and then took a detailed look into his military service.
Every Veteran I visit with always tells me new/different things I had never heard about before or realized and also all kinds of military memorabilia and pictures.
I used my digital audio recorder to capture the conversation and will spend the next few weeks transcribing it and then going through several draft versions with Duane, before it is finalized.

As I was scanning items from his binder I ran across several Christmas items and pictures.
Here are two that caught my eyes and perspective...
Today, people take pictures of just about everything, which from my perspective, most of it has very little if any meaningful or historical value...pretty much to satisfy our EGOs.
As I was touching up these pix, it is amazing at how Duane captured that moment in time.
Now without knowing some background behind the picture, it may just seem like many other Christmas dinners we all have had. But when you take note of the things in the picture, it will tell you a completely different story.
Notice the M-1 Rife back right.
Then there is a helmet used to prop up the little Christmas program.
To the back left you see a rucksack and other military gear.
Now let's add the most critical piece of information - the meal was eaten out in the field (out on point) in Vietnam. The Christmas meal had to be flown in by helicopter, quickly dropped off, and then a hasty retreat was made as to not give away the location to the North Vietnamese enemy - "Somewhere out there."

So the next time you take random pictures that you think are important to you - think about being in a combat zone and the next second you could be under fire...

Christmas dinner 1968 Vietnam - out in the front lines.


Duane Otto during a few minutes relaxing with his Christmas dinner.
While scanning Duane's military stuff, and thinking about the things we talked about, I also started thinking about how way too many people today have lost the ability to carry on a conversation.
I often hear people tell me that the Veteran in their family wouldn't talk about their service...while this is true with many of our Veterans there are others who would talk to someone, IF they could find someone who asked and would sit and listen.
I gained this perspective from Clarence Pfundheller, Iowa's last living survivor of Pearl Harbor.
During his interview he told me that NO one ever asked him about his service and it wasn't until a teacher in the school he was employed at found out he was at Pearl Harbor so they asked him if he would tell about it at a school assembly. This was in the early 1980s.
So the next time you see a Veteran, tell them you are interested in hearing about some of their stories but don't just blurt right into the military aspects - start by asking them about their days growing up and then gradually get into their service.
Then encourage them to contact me so I can record a detailed account about their life and military background.

I'm finished with the Homecoming Event - scroll down to click on the link to see the pix.

Lyle Junior Joens
June 15, 1926 - September 16, 2022
Lyle Joens, Carlys Kusel, Donna (Sander) Joens
The Lyle Joens and Glen Kusel families were very good friends
Lyle Junior Joens, the son of William and Elna (Groteluschen) Joens, was born June 15, 1926, on the family farm south of Manning, Iowa, in Audubon County and died September 16, 2022, at the Mercy Hospital in Council Bluffs, Iowa at the age of 96 years, 3 months, and 1 day.
Lyle was baptized July 18, 1926, at the Trinity Lutheran Church in Lincoln Township, Audubon County and confirmed on April 20, 1941 at the Zion Lutheran Church in Manning, Iowa. He attended rural schools then graduated from the Manning High School with the Class of 1944. Lyle helped operate the family farm until he was inducted into the U.S. Army infantry. A short time later he received a medical discharge and return to help on the family farm. During the winter months Lyle worked at the Omaha Steel Plant in Omaha, Nebraska.
On January 18, 1947, he was united in marriage to Donna Mae Sander at the Zion Lutheran Church in Manning. They were blessed with two children Keith and Kathleen. Lyle farmed with his father until his father retired in 1950. Lyle continued to operate the farm until he retired from farming in December of 1972. They moved to Audubon where Lyle was employed at Kessler Funeral Home until he retired in 1988. During his retirement he still helped at the Funeral Home on a part-time basis. Lyle and Donna enjoyed traveling around the country with their 5th wheel trailer and especially spending the winters in Phoenix, Arizona. Lyle also enjoyed playing golf with his friends. Donna died on March 24, 2003. Lyle lived in their home then moved to the Friendship Village for several years before he moved into the Friendship Home in Audubon.
Lyle was a member of St, John's Lutheran Church in Audubon. He was a member of the Audubon Lions Club and a member of the American Legion Post #22 in Manning where he had served as Commander in 1960.
Preceding him in death was his wife Donna Joens; his son Keith Joens; his parents William and Elna Joens, and his brother Orland and wife Barbara Joens.
Survivors include his daughter Kathleen Carlton and husband Frank Whobrey of Schererville, Indiana; his grandchildren Carrie Joens of Hahira, Georgia, Christopher and wife Jing Joens of Fort Worth, Texas; his great grandchildren Evan and Emilie of Hahira, Georgia, and Kalelle, Bradley, and Aaron of Fort Worth, Texas; nieces, nephew other relatives and friends.
The family will greet friends Thursday morning September 22, 2022, from 9:00 A.M. until the time of the service at the Kessler Funeral Home in Audubon, Iowa. Funeral services will be conducted by Pastor Mike Bodkins on Thursday morning, September 22, 2022, at 10:30 A.M. at the Kessler Funeral Home in Audubon. Interment will be in the Manning Cemetery in Manning, Iowa, following the funeral service.
Unfortunately I don't have Lyle's Zion Lutheran Confirmation class picture for 1941 - I have all of the other confirmation class pix but this year, so if anyone has this picture, please contact me so I can scan it.
I see that Orland Joens was confirmed at Trinity Lutheran Church (Lincoln Township) in 1936.

Lyle Joens 1960-61 Legion Commander
Serial Number 37700870; Enlisted Jefferson, Barracks, Missouri July 7, 1945
Lyle was inducted into the Army Infantry on July 20, 1945.
He took his basic training at Camp Robinson, Arkansas.
Private Joens was given a medical discharge on September 6, 1945.
Lyle's son, Keith served in the military and Lyle's brother, Orland served during WWII

Orland Joens WWII


Elna & Rosa Groteluschen

Elna was married to Bill Joens - they farmed south of Manning on the Airport Road and then retired to Manning.
Rosa was married to Jack Keat and they farmed east of Manning right along Highway 141 (old Ben Sextro farm) and then retired to Harlan.
Rosa moved back to Manning after Jack died.

High School notes

At one time there were quite a few Ruhde family members living in Manning and now the name has all but disappeared from Manning's history...like so many other prominent names from the past.

Vergene (Ruhde) Hausman


March 6, 1927 - September 15, 2022


Click to see the tribute

After 3 days editing and creating the HTML files with captions/information, I'm finally finished with the Homecoming parade and game...
I've added 4 special historical glimpses into the past - see if you can find them!

IKM-Manning vs Missouri Valley
Homecoming September 16, 2022

I'm bringing this topic to the top and have created a special feature about this topic and how it is sadly nothing new and has occurred a lot in the past.
Message from the Manning Chamber...

Bake Sale on Friday, September 9th (4-6 pm)
The Bake Sale this week at the Manning Farmers Market is being sponsored by the local Prevention of Suicide committee members.
This is a very worthwhile cause and they would appreciate your support! Stop by the Farmers Market beginning at 4 pm for the best selection of baked goods and sweet treats!

Click to see the feature

I continue to go through the news articles sent to me by Connie & Ann, and I continue to be surprised by some of the information that contradicts things I've heard for decades from the old timers, worked with in the Manning & Aspinwall Centennial book databases, and have gathered from other sources.
There were also many Manning citizens who reached national awareness...some pretty amazing and surprising.
So read below to find out more about Manning's past...


I have quite a bit of information for Henry but this tidbit provided me with where he enlisted during the Civil War. Henry received the Congressional Medal of Honor and lived in Manning for about 4 decades...

Residents of Michigan
Dr. J.S. Chase, now of Pasadena, California, formerly of St. Louis, Michigan, 105 O.V.I.M.M Brigade
Charles J. Pierce, Company I, 1st Illinois Light Artillery, No 410 Scherer Building, Detroit, Michigan.
Frederic O. Day, Battery I, 1st Illinois Light Artillery, 243, Gold Avenue N.W. Grand Rapids, Michigan.
Henry C. Peters, Company B, 47th Ohio Infantry, Manning, Iowa, enlisted at Monroe, Michigan.
Vicksburg Evening Post, Vicksburg, Mississippi October 22, 1917

This account featured next further explained more on what Lyle Gene Strathman endured the last few minutes of his life while serving during WWII.
Even though he died before I was born, I have always felt a special connection to Gene, because of the stories my mother told me about him and some of the school pictures mom had of Lyle, who was her classmate.
It is hard to imagine what Lyle went through as the plane exploded and he, along with several other men on board were trying to jump out of the plane as it was tumbling toward eternity.
This is just one example of why I get very disturbed by the whiners, gripers, protestors, and lazy people today who think they've been mistreated or somehow have it rough today.
Daryl Mohr was another 1941 classmate of Gene's and mom, who died during WWII, but he was KIA.

6 of 12 in Army Plane Blast In Alaska Safe After Long Trek
Six of 12 men on a bomber which exploded over the Alaskan wilderness have reached safety after a 150 mile trek.
In making this announcement today, the War Department said the other six died in the explosion of the B-24 Liberator on September 3 while the plane was flying from the Alaskan mainland to an Aleutian base.
The survivors: First Lieutenant William J. Grace, photographer, Buffalo, New York; Second Lieutenant Robert D. Moss, co-pilot, Chicago; Staff Sergeant Oscar W. Windham, Butler, Georgia; Staff Sergeant Martin Woogen, New York City; Sergeant Robert W. Smith Lafayette, Indiana; Sergeant Llewellyn G. Thiel, Camden, New Jersey.
Those killed: Second Lieutenant Richard R. Chapman, navigator, St. Paul, Minnesota; Second Lieutenant Robert Geatchs, pilot, Oklahoma City, Oklahoma; Second Lieutenant James S. Lawrence, bombardier, Pacific Grove, California; Technical Sergeant Roy W. Both, a passenger, Chicago; Staff Sergeant Lyle Gene Strathman, radio operator, Manning, Iowa; Sergeant John A. Eubanks, assistant engineer, Kennett, Missouri.
The bomber caught fire, apparently as the result of a broken gasoline line and went out of control 20,000 feet over a 10,000 foot peak, Mount Iliamna. The pilot dived the plane in an attempt to blow out the fire but was unsuccessful. The crew and the passengers donned their parachutes but the plane was in a spin so violent that some of the men could not reach escape hatches and those who did were thrown back into the plane.
At this point, the plane exploded and six of the men, blown clear, parachuted safely.
The six survivors located each other in five days after they started their hike out of the wilderness. On the seventh day, Sergeant Woollen became ill and the party stopped. Lieutenant Grace and Sergeant Smith went ahead and finally found a fishing village. An Alaska bush pilot flew in with a float plane and brought out the survivors.
The Richmond News Leader Richmond, Virginia October 20, 1944


This article provided me more information about Ernest's command.

Other developments at the camp today included.
1. Arrival of Lieutenant Colonel Ernest W. Gruhn, new Intelligence officer of the 38th Division.
2. Instruction of officers attached to the base complement, who are qualified for service with combat troops, to be prepared for transfer.
3. Assignment of Major Chester Hill, Kokomo, Indiana, athletic officer for the 38th Division, to special duty with the air service command in Washington, D.C. He is scheduled to return to Camp Shelby in two weeks for further orders.
Colonel Gruhn, 44, is a native of Manning, Iowa. He came to Camp Shelby from the 18th Infantry, Second Triangle Division, Fort Sam Houston, Texas, where he was commander of the Second Battalion. Prior to that he was Assistant Intelligence officer of the Panama Canal department of the Army.
Hattiesburg American, Hattiesburg, Mississippi December 12, 1941


This information provided the date and location when Gustav's rank changed from Brigadier General to Major General...

President Roosevelt sent his name to the senate in a list of 28 other army officers to be advanced temporarily to major general or brigadier general. Chennault has been on the air force retired list, with the permanent rank of captain. Whether the volunteer airmen he helped recruit in this country and has long commanded on the Chinese border also will be called into American Army service was not immediately disclosed at the war department. Chennault's home is Waterproof, Louisiana.
Those nominated to be Major Generals included Brigadier General Lewis B. Hershey, director of selective service. He is 48, and his home is Angola, Indiana.
Others promoted included Brigadier General Mark W. Clark, Indianapolis, Indiana, 45-year-old Chief of Staff of the Army ground forces, and three Brigadier Generals who recently were put in command of newly-organized infantry divisions.
The division commanders were Brigadier General Emil F. Reinhardt, Detroit, Michigan, commander of the Sixty-seventh Infantry Division; Ira T. Wyche, a native of Ocracoke. North Carolina, Seventy-ninth Infantry Division, and Gustav H. Franke, a native of Manning.Iowa, commander of the Eighty-first Infantry Division.
Shreveport Journal, Shreveport, Louisiana April 16, 1942


I have quite a bit of information for Henry. He was an early member of Rotary International, and the instigator of Manning's Rotary Club.
He helped design the Manning & Iowa State's water towers and also was involved with the design of the San Francisco Bay Bridge.
If I have it figured out correctly, Henry was a first cousin, twice removed to John Ohde living in Manning. John's dad, Bill Ohde's mother was Frances (Brunnier) Ohde.

The President of Rotary International, Henry J. (Bru) Brunnier was born in Manning, Iowa, and was graduated from Iowa State College. In World War I, he cooperated in organizing and managing the Concrete Ship Department for the U.S. Emergency Fleet Corps. During World War II, he was structural engineer for some of the largest Army and Navy projects on the west coasts of North and Central America.
When the San Francisco Bay Bridge was built, he was a member of the five-man consulting engineers board. He was recently named "The West's Outstanding Engineer" by the Building Industry Conference Board.
Bru has been a member of the San Francisco Rotary Club since 1908 and is a Past President of that club. He has served Rotary International as Vice-President, District Governor, and Committee Chairman.
The Concordia Sentinel Vidalia, Louisiana November 7, 1952


And we think people are wild today!!!

Two Manning, Iowa, women threw black pepper into the eyes of William Morrow, a prominent citizen, and horsewhipped him, on the street, last week. They had been informed by letter that their presence at the local skating rink was objectionable, and laid the writing of the letter to Morrow, who is proved innocent of the charge by the avowal of the rink manager that he wrote the letter.
Vermont Tribune Ludlow, Vermont May 9, 1884


This is something I definitely had never heard of before - especially the Ripley's, "Believe it or Not" aspect.
I'm fairly sure this Herman was the father of Ralph Hagedorn, grandfather of Mark Hagedorn. There were 2 other Hermans, but I don't think they would have been around cattle in Manning.
An iron ball, the size of a baseball was found embedded in the heart of a 2-year-old steer.
By Herman Hagedorn, Manning, Iowa
Monroe Morning World Monroe, Louisiana January 24, 1937




Looking to the west.


The left half would be Deb's Corner Cafe and right half is the business adjacent to the north.
Obviously the wall was added which divides the 2 buildings today.

These 2 accounts have blown away my understanding of the Horseshoe Bar in Manning. The account in the 1981 Manning Centennial book and what I heard from the old timers is that this bar was the "Longest West of the Mississippi" but according to these two 1916 articles, it was the "longest in the world..."
Now obviously that would have been hard to be proven, even in the US, but the account in the centennial book states that the Dubuque Bottling Company had documented it as the longest bar west of the Mississippi.
I also did NOT know that it was the City Council that doomed the bar, and not so much the U.S. Prohibition of alcohol...it was the "outrageous liquor license" the council charged...

END OF LONGEST BAR
Manning, Iowa, December 19
The longest bar in the world, at this place, is being dismantled and soon become a thing of the past. It is, or was, more than 150 feet long and for years was the sole solace of the citizens of Manning in the day when Iowa was in the wet column.
The bar was built in the shape of a horseshoe, being contained in a building about 100 feet long.
The Washington Times Washington, District of Columbia December 19, 1916

To Manning, Iowa, in Its Sad Loss of "Longest Bar in the World."
"The longest bar in the world," located at Manning, in Carroll County, is being dismantled and will soon become a thing of the past. It Is, or was, more than 150 feet long, and for years was the solace of the citizens of Manning in the days when Iowa was in the wet column. Since prohibition has been adopted it, has served as a dispensary for ''near beer" and other soft drinks, but the proprietor, finding this unprofitable, has decided to go out of business, and after January 1, the building will be occupied as a general store.
The bar was built in the shape of a horseshoe, being contained in a building about 100 feet long.
In the old days Manning had many saloons, and a bar such as this was not a necessity. But with the passage of the Moon Bill, limiting the number of saloons to one for each thousand of population, it became necessary to close all but two of Manning's thirst parlors. The city council decided to go the lawmakers one better and cut down the number to one, charging the proprietor $6,000 per year for the exclusive license to sell liquor in Manning. And notwithstanding the excessively high license the business was very profitable, for Manning was an extremely wet town. However, to care for his trade the proprietor was compelled to extend the length of the bar which ran alongside one wall of his building, and the horseshoe bar, said to be the longest in the world, was the result.
The dismantling of the bar and its fixtures, rendering the building hereafter unfit for use as a saloon, is taken by many to mean that the wets have given up all hope of a return of the saloon to Iowa.
The Bangor Daily News Bangor, Maine January 2, 1917


I don't think this is in reference to the 1915 brick paving on Main Street...but may be the preliminary work that began before the city was able to start laying bricks, so I'll have to do some more research.

Left For Iowa Today
George Stevens left for Manning, Iowa, this morning where he will assume the foremanship of a gang of men employed by the Bean-Jones Company, now engaged in paving and other contract work in that city. Mr. Stevens has been employed as foreman on all of the contract work which the Bean-Jones Company have obtained in the Twin Cities, and last night received a wire to come to Manning at once to take charge of a gang of men there.
St. Joseph Daily Press Saint Joseph, Michigan November 19, 1912

As I always say, I can't keep up with all of the activities going on in/around Manning - here is the most recent project...
This project was made possible by two Boy Scouts and their Eagle Scout endeavors...one raised money for the fencing and the other one is raising money for obstacles and toys.

Located a little north of Third Street near the Nishnabotna Creek.

This is one of many amazing projects accomplished by our local Boy Scout organization over the years - so great to see our youth working for the benefit of the community and learning life's lessons in the process, and staying out of trouble.

MFD fire prevention week

"What's in it for me?"
As I continue to work on the newspaper articles that my history helpers and other Manning connected folks have been finding on the Internet, I continue to be amazed at how many people lived in Manning and all of the events that occurred that are now mostly lost to time...several of these events/people I was aware of or heard about from the "old timers" over the last 50 years, but for most I didn't have any documented accounts, so these glimpses into the past are really great to add to the ever-growing and very unique Manning historical database I'm building.
Even more amazing is how many out of town/state newspapers picked up events that happened in Manning or were written about Manning.
Some of the events of the past are simply repeating (both good & bad) today, and many times they give us some insight into the problems we have today, OR show how our society has slowly degraded in many areas.
As I get older I can reflect on events in my life that I remember, like the mid to late 1970s that was called the "Me Generation." The tail-end of the Baby Boom generation.
The calmness of the 1950s, followed by the 1960s Vietnam era, and then people seemed to turn inward and were concerned mostly about themselves.
Now I describe the current societal times as "What's in it for me?" where people seem to be mostly concerned about any/everything around them that will benefit them.
People vote for politicians who will "give" them something in return...any government program that gives them a personal advantage - and everyone else has to pay for, rather than voting for people who have the best interests of the "whole" of the country.
Long gone is the attitude expressed by President John F. Kennedy whose famous line is "Ask Not what your country can do for you, Ask what You can do for country...My fellow citizens of the world, Ask Not what America will do for you, but what together we can do, for the Freedom of Man."
Just below you will read about the "GOOD" aspects of our society, where Manning volunteers are promoting the community, more specifically mental and physical health.
Then down below I'll be posting a number of articles that show what life was like in Manning decades ago, some of which we can relate to in our challenging world today...and hopefully learn some lessons to help solve our current problems in the U.S.
Messages from the Manning Chamber...
Introducing our newly elected Chamber officers, effective October 1, 2022:
President Kristina Lupardus of Kristina's Flowers
Vice President Kathy Singsank of Med Staff Solutions
Secretary Bobby Doyel of Templeton Distillery
Treasurer Kathy Schwaller-Mullenger of City Hall
Social Media Committee Members: Mai Reitan & Sydney Macumber
Make sure to congratulate these individuals and wish them success in their new roles! We appreciate your support and any suggestions you might have.
Bake Sale on Friday, September 9th (4-6 pm)
The Bake Sale this week at the Manning Farmers Market is being sponsored by the local Prevention of Suicide committee members.
This is a very worthwhile cause and they would appreciate your support! Stop by the Farmers Market beginning at 4 pm for the best selection of baked goods and sweet treats!

Join Jodie Rowedder on Saturday, October 1st at the Trestle Park in Manning on her Walk to End Alzheimer's!
If you are unable to join the walk, a donation would be appreciated. Pre-registration is requested.

Alzheimer Flier

Help the Rotary Pack the Pantry on Wednesday, October 12, 2022 at 3:30 pm at Ramsey's Market!
Contact a Rotarian for more information!
---
Some random articles I've been working on recently and I found very interesting and educational.
For several of these articles I have quite a few photos of the event or person, but for now don't have time to find them and edit them into the article...but I may add some personal memories or comments with some of the articles.

MANNING, IOWA, WANTS FORD DAY
Ford Day in David City, Nebraska, was not only talked of in the state but towns in other states are asking for information in regards to it here.
Monday morning this office was much pleased with a call from four business men of Manning, Iowa, asking about Ford Day here, with the intention of putting one on in their own city. They were Dr. Orren W. Wyatt, Gus A. Rober of the Rober-Wehrmann Company, William Martens of the Martens Mercantile Company, and Fred D. Ross of the Ross Company, Ford Garage. We hope they received the information they were seeking and again we hope that the Ford Day in Manning will be as successful as the one put on in David City.
The People's Banner, David City, Nebraska September 14, 1922

My great-aunt Laura (Grau) Alwill won one of the Ford Cars at the Manning event.
Based on the pictures of Main Street I have scanned, the Ford Day events had the largest number of people ever on Main Street packed between Second and Fifth Streets - they were wall-to-wall and packed in like sardines.


We are constantly bombarded with "end of world" weather reports today, yet extreme weather is nothing new and just like today, is actually the norm and the less remembered and documented "mild" weather was actually less common - as humans we want to average everything out - average temperature, rainfall, wind speed, etc...
Elwynn Taylor, Iowa State's climatologist, always said that the abnormal weather is really the normal weather.

A tornado went through the country 4 miles south of Manning, Iowa, on the 18th. Two men were killed. The damage was considerable.
Red Cloud Chief, Red Cloud, Nebraska September 26, 1890

Here is another article about the same storm that made it to Reno, Nevada of all places.
Note the "disinformation" line how the press gets things wrong and/or sensationalizes things - so "disinformation" is NOTHING new today!!!
Another Cyclone
By Associated Press
ATLANTIC (Iowa), September 19
The report of a cyclone near Manning, Iowa, yesterday, is confirmed. William Ferry and child were killed outright and a number were injured. Last night's reports show the loss of life was exaggerated. The loss of property is several thousand dollars.
Reno Gazette-Journal, Reno, Nevada September 19, 1890


This topic can be very difficult for a lot of people to read about but sadly, these types of events occur way more than most people realize and if you know your history, it is also nothing new, as I've worked on many obits/articles about local suicides and they are MANY.

North Nebraska Eagle, Dakota City, Nebraska November 7, 1913
Karl Hasselmann is buried with his wife in the Manning Cemetery.

I won't post this next murder/suicide here, that occurred in 1892, but you can read very detailed accounts of it by clicking on Abner Gafford on my obituary page linked under "Manning Information" on the left. That family lived in Manning and his dad was a local businessman.


Here is a lighter subject...I'm trying to determine if this teacher is related to and how to several other Lynch family names/pictures I have from early Manning history.
Maude taught music in Manning Schools from 1903-06. I have to believe her roots were here in Manning based on this next article.
Maude's salary in 1905 was $35.00 per month - C.J. Johnson, Superintendent was paid $1100.00 per year and principal Bertha Lee was paid $55.00 per month.
I e-mailed the KSCJ radio station with the hopes that they might have Maude's broadcast transcribed or documented in some way, but they did not.
Here is their response..."Thank you for the email David. Unfortunately, we do not have any transcriptions from broadcasts that far back.
Our archives are mostly articles such as yours from the Journal.
I wish I could help because you have a great website.
Justin Barker 1360AM, 94.9FM KSCJ
Program / Sports Director - Sioux City, Iowa

May 24, 1934 Manning Monitor

With the help of my Manning helpers, we continue to find more information/obituaries for Manning's Veterans and also, more Civil War Veterans who lived here...this is another one of Manning's Civil War Veterans I did not have in my military database.
Myron C. Smith
Myron Smith was born at Elmwood, Illinois, August 24, 1842, and died at the home of Mr. and Mrs. Orren W. and Edna (Smith) Wyatt, in Manning, Iowa, September 4, 1924, aged 82 years and 11 days.

Myron Chamberlain Smith passed his boyhood and youth at Elmwood, Illinois, enlisting at the age of nineteen in Company I. 77th Regiment of Illinois Volunteers. He was mustered into the United States service September 2, 1862, at Peoria, Illinois. A fall campaign was spent in Kentucky. Left for Vicksburg, December 20 under Sherman. Was at Arkansas Post January 1, 1863, and spent the rest of the winter with General Grant's Army at Young's Point, opposite Vicksburg. Left for the Siege of Vicksburg, April 1863. The fall of 1863 was spent in New Orleans and other points in Louisiana; crossed the gulf and spent most of the winter in Texas, returning to New Orleans, and took part in the Red River Campaign. He took part in the Investment and rapture of Forts Gaines and Morgan, on Dauphin Island and was there when Farragut passed the forts with his fleet on the way to Mobile August 5, 1864. In March 1865, the troops were again in motion to finish the capture of the defense of Mobile, Alabama. Lee's surrender soon followed and M.C. Smith was mustered out at Mobile, July 10, 1865, on account of general orders, which completed his three-year's service. After the war he moved to Des Moines County, Iowa, near Morning Sun, where he was engaged in farming. On October 1, 1868, he was united in marriage to Amelia J. Lotspeich. To this union were born six children. One son, Frank E. preceded him in death.

He is survived by his wife, one son, Milo W. of Hubbell, Nebraska; and four daughters, Clara L. of University Place, Nebraska; Mrs. Marshall Moore of Fort Collins, Colorado; Mrs. John M. Van Scoy of Rippey, Iowa; Mrs. O.W. Wyatt of Manning, Iowa. There are also sixteen grandchildren and six great-grand-children.

Mrs. Emily Redfield, a half-sister also survives.

Mr. Smith moved to Randolph, Iowa, in 1881, and spent one year there. The family moved to Persia, Harrison County, Iowa, in 1882, where they resided until 1892, when they moved to Hubbell, Nebraska. In 1904, Mr. Smith retired from the farm and located at University Place, Nebraska, where he had since resided.

Mr. Smith came of sturdy New England parentage and was the last surviving member of the long-lived family of fifteen children. Ichabod Smith, his father was born in Springfield, Massachusetts, and was a pioneer in Pennsylvania, Ohio, and Illinois. Of this family, Myron Smith was the eighth of the brothers and sisters to celebrate his golden wedding which event occurred October 1, 1918.

He was converted to the Christian faith during his service in the war, at New Orleans, under the ministry of Chaplain Newman, who was afterwards a bishop of the Methodist Church. He became a member of the Congregational Church. In 1869, after his marriage, he united with the Methodist Episcopal Church, continuing as a faithful member, thereof until death.

While serving in the Army he made a thorough study of the Bible, practically mastering it. While his schooling was limited to the public school and academy, he possessed a rare mind, and was a deep and thorough student all his life. He had a practical interest in all public questions.

He took an active part for many years in the Grand Army of the Republic, a faithful attendant of the meetings of Belknap Post.

He had a profound Christian faith and exemplified in his daily life the teaching of Christianity. He lived a quiet and unassuming life, filled with kindness and good works. His influence in his home and community was a positive force for the highest ideals.

The last few months of his life were filled with intense suffering, which he met with the same fortitude and soldier bearing which characterized his whole life.

"His was the calm beauty of an ordered life.
Whose very breathing is unworded praise.
A life that stands as all true lives have stood.
Fast rooted in the faith that God is good."

A short religious service was held at Manning, Iowa, by Rev. Coates. The funeral occurred at 3 o'clock Sunday, September 7, at the First Methodist Church in University Place. Rev. A.J. Croft and Chancellor I.B. Schreckengast were in charge of the beautiful service. Cash D. Fuller, commander of the G.A.R. Post, paid a tribute to his comrade and Dean and Mrs. Witte, Stella Olson, and Milton Coffman sang the beautiful hymns, "Abide with Me" and "Lead Kindly Light." Sons of Veterans acted as pall bearers and members of the American Legion as escort, CONTRIBUTED.

Burial was in Wyuka Cemetery, Lincoln, Nebraska.
Apparently Myron and his wife were living in Manning for sometime - she died in Manning in 1932 and is also buried in the Wyuka Cemetery.


It is always amazing at how far away news traveled in the old days and put in print at those locations from as far back as 1920 in this next article, and Hawaii in the 2006 article below it.

The wine wreck is also featured in the 1981 Manning Centennial book...I don't have any pictures but remember hearing wild stories from the old timers, of which I'm sure some of the stories had more "color" added to them over the decades.

Iowans "Liquor Up"When Wine Tank Car Wrecked
Quite number of folks of Manning, Iowa, who ordinarily could not have a supply of liquor on hand because of the Volstead Enforcement Act, now are well supplied as the result of a railroad wreck near there several nights ago.
Wine flowed freely from a tank car that sprung a leak and news of the supply spread quickly. Pots, pans, buckets, and other receptacles, hastily commandeered by Manning residents were brought into city to catch the liquor as it ran from the car. In a fight that followed, one man armed with an axe was seriously cut by another who used a knife as his weapon.
The Alaska Daily Empire Juneau, Alaska September 27, 1920

Superintendent's body shot raises eyebrows
MANNING, Iowa (AP)
A superintendent who posed as a nearly naked "Mr. August" in a charity calendar is rebuffing critics who say it amounts to soft-core pornography.
Roger Schmiedeskamp, superintendent of the Manning School District, joined other men, including bankers, and insurance salesmen, in appearing in a 2007 calendar that will be sold to raise money for the local Rotary Club. The men appear partially disrobed in a spoof of the 2003 movie "Calendar Girls," in which 12 women appear naked to raise money for a hospital.
In the Manning calendar, Schmiedeskamp's image is superimposed in an old schoolhouse room in front of a chalkboard and behind a desk. He is shirtless and his legs are bare under the desk, creating the image that is naked in an empty classroom.
"When I saw it I was so angry at the setting," said Kathy Swanson, a parent and grandparent of students in the school district. "A kid is supposed to be safe in the classroom. This does not portray safe. It's sickening."
Hawaii Tribune-Herald Hilo, Hawaii September 3, 2006

What happened to the "good ole days" where the most controversial thing was a superintendent being criticized for a "scant clothing" image and yet nothing sexual was shown in the picture, and now we have people who insist that boys can go into girls' bathrooms/locker rooms and participate in girls' sports, not to mention ALL of the other immoral trends and craziness today...More parents better get involved and take back their schools or we will lose several generations of innocence with our school kids.

I hadn't thought of this teacher until reading this little article...even though I didn't have her as a teacher, I distinctly remembered the first name.
Roney Hoffman
Roney C. Hoffman of East Thetford will be teaching in grades K-12 in the district. She has a B.S. in Art from Midwestern College, Denison, Iowa, and has previously taught in Manning, Iowa.
Valley News West Lebanon, New Hampshire August 24, 1973

This next teacher taught Eighth Grade in Manning from 1903-05.
Vivian Norman
Mrs. Vivian Norman recently returned from Manning, Iowa, where she was employed in the schools of that place the past year. She informs us that she was unanimously elected to again take a place in Manning at an increase of wages, but preferred to take a similar place in the schools at Hastings, Nebraska.
The Gordon Journal Gordon, Nebraska July 1, 1904

I did some quick searching in my database and on the Internet to see if I could determine their first and maiden names but had no luck.
Based on the article they would have been with the MHS class of 1884.
SCHOOL MATES MEET AFTER FIFTY YEARS
The world is not so big after all but it has been sufficient to keep Mrs. H.H. Sievers, living near Laurel, Nebraska, and Mrs. Al Poindexter of Ponca, Nebraska, childhood playmates and school companions, apart for half a century, although they have been living only 25 miles apart for a dozen years. After 50 years the two women, formerly from Manning, Iowa, met recently for the first time since childhood.
The Randolph Times Randolph, Nebraska July 12, 1934

I find the "moral" comment included with this article - interesting...
Rev. Bowles
While Rev. Bowles, a South Omaha minister, was holding services at Manning, Iowa, last week, a gasoline stove in the rear room of the church exploded. He rushed out and picked up the stove and carried it from the room. In doing so his celluloid cuffs caught on fire and he was almost entirely burned up before he was put out.
Moral: Wear linen cuffs or keep away from the fire.
Gothenburg Independent Gothenburg, Nebraska March 23, 1892


I just love those old stories about "snake oil" medicines that were promoted and sold in the old days.
Manning had several of these "doctors" one of whom was Doc Bill Hagedorn.
I have one of his "medicine" bottles with his name on. My parents purchased his farm just on the north side of the current Burlington Trestle Bridge (originally Milwaukee).
Dad let Bill live in the old house on that property for several years after Bill sold it to dad, and one day I drove on the yard and there was Doc up in the crotch of a tree, digging out some bark to use in his "potions." He would have been around 80 years old at that time.
When we tore down his house, the rafters in the roof were all charred black - probably from cooking his medicine on the second story which caught on fire.

I have a couple of articles about Doc being in Federal Court in 1960 and again in 1965 for his cure-all medicines.
For the most part, I never heard of anyone dying or being injured seriously, and people selling "potions" was NOTHING new, going way back long before Doc started his business.

Here are two testimonials by Manning citizens about those "cure-all" potions used in the Good Ole Days.

HE'S NOT AFRAID OF ANY JOB NOW
Was Unable to Hit A Lick of Work When He Began Taking Tanlac
"I had fallen off thirty pounds and was unable to work and although I have been taking Tanlac only a little more than a month I have already picked up twenty-five pounds of my lost weight and I am feeling fine," was the statement made by Frank A. Gustafson, a well-known farmer of Manning, Iowa, when he called at the Sherman & McConnell Drug Store in Omaha, a few days ago.
"My troubles had been pulling me down for three years and I had just about played out altogether," he said. "I had given up work entirely and never expected to be able to hit another lick. My stomach was all out of order and my appetite had about gone down to nothing. I couldn't get anything except something light and many a time I would get up from the table without eating a bite. I had terrible pains in my stomach and would bloat me up and cause my heart to beat so fast I thought sometimes I had heart trouble. My head ached so bad at times the pains nearly set me wild and I would get so dizzy I could hardly stand on my feet. At night I would roll and tumble around unable to get much sleep and morning found me feeling worse than when I went to bed. I went down from one hundred and seventy pounds to one hundred and forty, was growing weaker all the time and felt that my time wasn't far off.
"But Tanlac came my way and my troubles are now all over. I feel strong and healthy like a man ought to feel and I am not afraid to tackle any kind of work. I have the finest kind of appetite and my big gain in weight, twenty-five pounds shows how well my food agrees with me. I am not bothered with headaches or dizzy spells any more, and I sleep like a top and get up every morning feeling great. Tanlac has done everything for me I could ask and I recommend it heartily."
Tanlac is sold in Albion by McClintick's Drug Store, and by the leading druggists in every town.
Albion News Albion, Nebraska October 7, 1920

Valentine Loch
A fair sample of the many testimonials that pour into the United Doctors Institute daily is one from Valentine Loch of Manning, Iowa, who writes:
"Dear Doctors: In response to the many inquiries of my many friends and others of mere acquaintance as to the cause or reason of my recovery from the paralytic stroke I had a little over three years ago, I want to say to you and for the benefit of others, who are skeptical, these simple statements:
"Five months ago, before I commenced to doctor with you, I only weighed 129 pounds and went very lame on my left leg, which I sort of dragged along. Today I weigh 159 pounds and the lameness in my leg is hardly noticeable, and I can get about as lively as ever. I eat and sleep good and haven't an ache or pain. My left arm and hand, which were altogether helpless, are getting stronger, and I can do lots of work which I formerly was unable to do. I want to give you the credit for the improvement in my case, because you have done me more good in five months than all the other doctors had in three years. Also you have done exactly what you agreed to do when you took my case and have more than fulfilled your promise.
"Thanking you again and again, I am, Yours truly,
"VALENTINE, LOCH, "Manning, Iowa"
Omaha Daily News Omaha, Nebraska May 2, 1909
Note: Valentine committed suicide in 1912.

Now I don't include the suicide comment in judgment or to make light of the situation but to show that it is nothing new, and how even today when we don't have the physical & mental struggles to survive like back then, we continue to have suicides today and need to be aware of it around us all.

Now it is probably Apples and Oranges comparison with the "snake oils" of the past to our modern day drugs, but the current drug problem we have in the US, more specifically Fentanyl, baffles me.
There wouldn't be so many deaths from Fentanyl if our society wasn't so "addicted" to drugs, both abuse of prescription and use of illegal drugs.
I keep hearing the Drug War has never worked "Just say NO to drugs" - well do these same people think the nearly 100,000 deaths from just this drug over the last few years is "Winning - My body my choice."


There are still quite a few Manning citizens who will remember this event, but there are fewer folks every year still living who can talk about it...
Over 15 years ago, a grandson of one of the perpetrators of this event e-mailed me to ask me if the story I had about the "Ketchup Murder" on my web page was really true.
He told me his grandfather told the story over and over when he was a kid years ago, but he always thought his grandfather was "pulling his leg."
Once I provided more official information he was amazed and realized his grandfather was telling the truth.
After visiting with some of the old timers who knew these Audubon youths, I found out that they all ended up with very good and important jobs as adults...one was an armored car driver, another became a well-known politician and others had successful businesses...so it shows that youthful orneriness should not condemn them the rest of their lives.
Sadly, today's youth go WAY beyond a hoax like those Audubon boys did in 1948.

Several of the accounts I've read tell where one of the officers of the law kneeled down, dipped his finger in the "blood" which was actually catchup and said "Yep, that's blood." He became enraged shortly thereafter when he found out the whole thing was a hoax, but probably even more that he publically exclaimed it was blood and he couldn't tell the difference between catchup and blood at the time.

Youthful Iowa Pranksters Enact "Ganglike Killing"
MANNING, IOWA
Townspeople here who stumbled over each other in their attempts to get out of the way of murderous gangster car now are attempting to convince themselves that they knew it was a fake all the time.
Five high school youths from Audubon admitted that they staged the "killing," complete with blank shotgun shells and bloodlike catsup, to relieve the monotony of a dull Sunday afternoon.
They said that after they drove to Manning, James McLeran, one of the youths, began running down Main Street. Two others chased him and fired three shotgun blasts.
McLeran fell, spilling catsup as he did so. The others roared up in McLeran's car, tossed the "body" into the back seat, and sped out of town.
Frightened witnesses called Sheriff Tom Finegan, who thought he had crime on his hands until several youths told him they had seen the "death car" earlier in the afternoon and that some Audubon boys were in it.
Finegan traced the youths to the Audubon High School, where be found that everyone knew about the "killing." He arrested the youths and took them to the county jail at Carroll. The boys promised: "We won't do it again."
The Stamford Star Stamford, Nebraska April 29, 1948

BILLY WANNINGER


November 20, 1933 - September 2, 2022


Click to see the tribute

Every now and then I'll be visiting with someone and they'll tell me that they were given an old picture or some old Manning item from another person connected to Manning - they no longer wanted those items.

So I then ask that person if I can scan the item when it is something I don't have.

I wonder how many thousands of old Manning pictures and items have been given to someone else that I'll never find out about...
Before you give these old items to someone else, PLEASE contact me first so I can determine if it is something I don't have a digital image of.
I'll be the ONLY one who will truly preserve that old Manning history properly and digitally archive it for the future.
It is especially frustrating when that old picture, document, plat map, blueprint, abstract, certificate, etc. is framed, so that person won't let me scan it then...which will only be doomed to deteriorate from the acid in the paper and fade away if not protected by UV resistant glass.
Let me scan it FIRST and then you can laminate it or frame it and my high resolution digital scan will preserve it long after the item has returned to dust.
With those high res scans I make now, generally very large prints can be made - many times as good as or even better than the original.


I've seen historical societies, clubs, groups, small museums, etc. come and go in Manning, and once the people who started them, lose interest or pass away, then most/all of that Manning history ends up with some other out-of-town society/club/group, or lost & thrown away, and is then gone forever.
So don't let your old Manning/family history become "turkey vulture" food...
Thanks,
Dave

What do you do on a lazy afternoon, late in the summer?

Turkey Vulture kettle, roosting August 30, 2022


Communication tower in North Manning

In Memory of Mary (Frahm) Swerczek


January 1, 1941 - August 29, 2022


Click to see the tribute

In Memory of RANDALL NISSEN
Click to see the tribute to Nissen history in Manning

In Memory of Charles Brotherton


August 26, 1935 - August 27, 2022

Funeral Mass for Charles Brotherton, age 87 of Wall Lake, Iowa, will be at 10:30 am Friday, September 2, 2022, at St. Joseph Catholic Church in Wall Lake.
Burial will follow in the Wall Lake Cemetery. Visitation will be Thursday, September 1, 2022, from 4-7 pm with a 3:30 rosary and a 7:30 vigil service all at the church.
The Farber & Otteman Funeral Home in Wall Lake is handling the arrangements.
In lieu of flowers, memorials may be made to the Charles Brotherton Memorial Fund in the care of the family.
Mr. Brotherton died August 27, 2022, in Wall Lake.
He is survived by his wife Betty and three children Amy Stickrod, Bill Brotherton, and Chris Brotherton.
A daughter, Beth, passed away in 2001.
---
Chuck Brotherton, age 87 of Wall Lake, Iowa, passed away at home on Saturday, August 27, 2022. Charles Howard Brotherton was born on August 26, 1935, to parents Howard and Margaret (Howard) Brotherton in Remsen, Iowa. He grew up and attended school in Wall Lake, graduating with Wall Lake High School's Class of 1953. Chuck furthered his education by attending Buena Vista College in Storm Lake, Iowa, and then the University of Northern Iowa in Cedar Falls, Iowa.
On July 24, 1956, Chuck married the love of his life, Betty Roth, at St. Joseph Catholic Church in Wall Lake. This union was blessed with five children: Amy, John, William, Beth, and Christopher. Chuck and Betty raised their family in Manning where Chuck was a teacher for seven years before becoming the high school principal for another ten. In 1974, Chuck drove to Wall Lake daily to work alongside his father at Wall Lake Lumber Company. In 1975, Chuck and Betty moved to Wall Lake and for the next forty-four years, Chuck, along with his sons, expanded the family business owning lumberyards in Wall Lake, Lake View, Odebolt, and Carroll. He officially retired in June of 2018. Chuck worked hard for the lumber industry serving on the Northwest Lumber Association as an Iowa Director from 1995-1998. He was honored as the Iowa Dealer of the Year in 1995 and was chosen as an Honored Lumberman by the South Dakota Lumber Association in 2010. Chuck was very proud to see a fourth-generation family business still going and even more proud to see a fifth generation become leaders in the business/industry.
In his younger days, Chuck enjoyed brisk early morning walks. He would walk the high school track and then back to the lumberyard to start his day. He was a coin collector and collected all of the state coins as they became available. He shared this hobby of his with many of his grandchildren and now they too collect coins. Chuck was an avid reader and "history buff" and read many history novels throughout his life. Chuck enjoyed traveling, especially when it was with family. The Black Hills, Washington DC, California, and New York City, were just a few of the places they visited together. He and Betty hosted four foreign exchange students over the years, and were able to go visit their home countries of Japan and Austria. Chuck treated them as if they were his own, and to this day, those relationships remain strong. They were great additions to Chuck and Betty's family. He was not only an avid East Sac County Raider fan (he adored watching his kids and grandkids play all sports), but also followed the Chicago Cubs, Minnesota Vikings, and his favorite Iowa Hawkeyes.
Chuck loved his community and made it a point to be very involved when it came to supporting it. He served as a member of the Lion's Club, Chamber of Commerce, was on the Economic Development Board, served as a member and president of the WLVA/ESC School Boards, and was a Eucharistic Minister and active member at St. Joseph Catholic Church in Wall Lake. The list could go on and on as he played a part in so many community/school district-related events.
Most of all, Chuck treasured time spent with his family, especially his grandchildren & great-grandchildren. Being around them always brought a smile to his face. He will be dearly missed by all who knew and loved him.
Those left to cherish his memory include his wife of 66 years, Betty Brotherton of Wall Lake, Iowa; children: Amy (Dave) Stickrod of Glenwood, Iowa, Bill (Deb) Brotherton of Wall Lake, Iowa, and Chris (Carmen) Brotherton of Lake View, Iowa; grandchildren: Carrie Beth Stickrod, Christian Stickrod, and John Stickrod; Jessica (Todd) Miller, Craig (Rachel) Brotherton, Abby (Weston) Wicks, Alison (Tanner) Bengford, and Philip (Megan) Brotherton; Morgan (Matt) Birt, Madison (Kennedy) Drey, and Maxwell (Nicole) Blum; Amanda (Taylor) Bengford, Aaron (Rebecca) Brotherton, and Hannah (Nolan) Warnke; great-grandchildren: Sloane Ware; Malia, Ava, and Miles Miller; Brock, Bennett, Maddy, and Mara Brotherton; Marcella, Walter, and Wilder Wicks; Teagan, Bohden, and Crew Bengford; Lennon Brotherton; Aiden and Poppy Birt; Baylor Drey; Sadie, Lanni, and Tobin Bengford; Niall Brotherton; and Vivian Warnke; siblings: Ken (Joanna) Brotherton of Pittsford, New York; Kaye (Bob) Jungk of Platte City, Missouri, Judy (Don) Kingfield of Algona, Iowa; Janet (Merritt) Olsen of Rochester, Minnesota; and Vicki (Larry) Peyton of Sac City, Iowa; sister-in-law Betty Roth of Wall Lake, Iowa; foreign exchange daughters: Aya Yaegashi Katahira, Naho Yaegashi Tanimura, Ines Bensic Steiner, and Maria Steiner; many nieces, nephews, other extended family members and friends.
Chuck was preceded in death by his parents, Howard and Margaret Brotherton; infant son John Charles Brotherton; daughter Beth Ann Blum; parents-in-law Roy and Esther Roth; brother-in-law Alvin Roth; sisters-in-law Eva (Jeryl) Reiter, Ruth (Gerald) Bengford, and Hazel (Marion) Ryan.
In lieu of flowers, memorials may be made to the Charles Brotherton Memorial Fund in care of the family.
Junior High basketball


Back:

Charles Brotherton - coach

, Jeff Musfeldt, Phil Sextro, John Doyel, Jon Stein, Dennis Ohde
Front: Tom Schroeder, Albert "Butch" Jansen, Curt Grimm, Dan Pratt, Donald Kingsbury
I was communicating with Chuck and his son Bill, about coming to Manning sometime in 2022, so I could interview/record Chuck about his memories while living in Manning and his school days here, but sadly now this will never happen.
I always seem to be just a little too late with so many interviews I had planned with various people over the years.
---
In 2008, I asked Chuck to write up some information about his time here at Manning to use in the Manning Schools history book I was going to publish in 2009.
Here is the picture and story he and Betty sent me...

Charles and Betty Brotherton


Back: Amy
Front: Betty, Beth, Bill, Chris, Chuck
Charles graduated from Buena Vista College in May of 1957, and signed a contract in Manning to teach Junior High Science, Physical Education and coach all Junior High Boys' Athletics for $4000 (there was no girls' athletic program in Manning at that time). Charles (also known as Chuck) was hired by Superintendent William Baley and Junior High School Principal Oliver Himley. Chuck came to Manning on a Saturday afternoon to interview. He visited with Bill and Elaine Baley at their home and was sent to the old Elementary-Junior High building on Second Street to see Principal Oliver Himley. After visiting for about one-half hour they went back to the Baley house. Bill was out in the backyard leaning on the fence looking at his ponies in the pasture. They visited for ten or fifteen minutes about everything but school and suddenly Superintendent Baley said "Do you want to sign a contract today?" Taken a bit by surprise, Charles said "Who, me?" Bill then asked "there isn't anyone else here is there?"
Charles' wife, Betty, was a little unhappy that he had signed a contract without her even seeing the town but Mrs. Baley was the public relations representative and had convinced Charles that moving to Manning to teach would be like moving to the "Garden of Eden." In years to come both Mr. Baley and Mr. Himley received their Educational Doctorates and moved on to become associate superintendents at the Iowa Department of Public Instruction (Department of Education today).
After working several summers Charles started a Master's Degree in Secondary Education at the State College of Iowa (now the University of Northern Iowa) and completed it in five summers during the fall of 1964. That winter he signed his first High School Principal contract at Manning for $7000. There were 65-75 students per class at that time. Today that contract would be worth $50-$55,000. Charles' last contract for the 1973-74 school year was for $16,385. He taught at Manning for seven years and was the High School Principal for 10 years, which included supervision of a teaching staff of about 35, was in charge of the activity fund, scheduled all students into their classes, and was curriculum director and never drew $17,000 per year from the district.
Charles has many fond memories while working at Manning. The students were great kids, many of whom are still among some of his best friends today. They experienced a lot of academic, athletic, vocal and instrumental music, speech, and drama successes; which made his job very rewarding. Charles could write a book about the humorous things that happened, but one of the funniest involved a mother who sent him a very scathing letter about the punishment administered to her daughter. The letter was full of misspellings, incorrect usage, and punctuation errors. Without adding any comments Charles took his red pen and circled all of the errors, put a big red "F" on the letter, and mailed it back to her. He never heard from her again.
Charles' wife, Betty, taught on a regular basis and did a lot of substitute teaching. Their oldest daughter, Amy, was six weeks old when the Brotherton family moved to Manning in August of 1957; the other four children, John, Bill, Beth, and Chris were born while they lived in Manning. John died of viral lung disease at four months.
Amy graduated from MHS in 1975 received her degree in Elementary Education from the University of South Dakota and taught several years. She is currently a bookkeeper in a dental office in Glenwood. Amy married Dave Stickrod who is now an AEA Consultant. They have three children. Bill graduated from Wall Lake High School and attended Northwest Missouri State. After college he joined Wall Lake Lumber Company and married Deb Aschinger who is a graduate nurse and a director of nursing for Carroll Area Nursing Service. They have five children. Bill is now president of Wall Lake Lumber Company, a four-yard corporation. Beth graduated from Wall Lake High School and received her Elementary Education Degree from Buena Vista University. She taught several years before marrying Al Blum. Al, who was working for Jordan Millwork Company in Omaha, moved to Wall Lake to become assistant manager at Wall Lake Lumber so they wouldn't have to raise children in the city. Beth was working for Con Agra in Wall Lake when she became ill on December 10, 2001, with a viral infection of the brain, and died on December 17 without ever regaining consciousness. Chris graduated from Wall Lake High School and received his BA in Business from Buena Vista University before joining Wall Lake Lumber. He now manages the yard at Lake View. Chris married Carmen Freese who has an Associate Degree in accounting, and is an accountant for ConAgra at Wall Lake. They have three children.
When Charles left the Manning School System at the end of the 1974 school year he knew Elaine Baley had been right; it was their Garden of Eden. The Brothertons loved Manning then and still do today. Many of the world's best people and some of their best friends still call it home. Charles has a hard time accepting the end of the Manning Bulldogs!
When he left Manning he had spent all seventeen years of his educational career in this school system. It is still Charles' feeling today that Manning did more for him than he did for the community. The family moved to Wall Lake where Charles went to work at Wall Lake Lumber Company, which he eventually purchased. Since then, they have added three other yards to the corporation: Lake View Lumber, Odebolt Lumber, and Carroll Lumber. Charles is still active in the business as CEO and spends 11-12 hours on the job each day.

Connie Ross

Remember when physical training (PT), later called physical education (PE) was a major part of our school system?
This is an example of the President's Physical Fitness Award certificate (started by Lyndon Johnson in 1966), that many of us worked to get while in school.
Generally the principal signed it, and here you see Charles H. Brotherton.

From the Glen Mahnke collection
Faculty 1954-1960 High School: Gerald Andrew, William Baley, John Beach, Don Buhr, Edward Dakan, Robert Downs, Richard Euchner, Frances Fields, Tom Fogarty, Eugene Goltl, Charles Hummer, Dale Johnson, Babette Johnson, Letha Johnson, Verna Karsten, Lois Kemper, Lois Klisart, Kenneth Laverty, Robert Leahy, Kenneth Loats, Sam Mast, Kathryn McNamara, Dwane Mickelson, Richard Munster, Roger Naylor, Lawrence Nothwehr, Marion Pantell, Barbara Parsons, Frank Plambeck, Will Robinson, Christine Sanders, Gladys Schmidt, Ray Standerwick, Raymond Stover, Norman Vandehaar, Douglas Wilcox
Junior High: Raymond Bechen, Charles Brotherton, Virginia Dethlefs, Oliver Himley, Roy Karbula, Carol Mast, Esther Paulson, L. Dean Peterson, Ila Rix, Kay Roelfsema, Dolores Sextro, Bill Swassing
Elementary: Helen Adamson, Grace Andresen, Janice Anthony, Vivian Boyd, Irma Bromert, Betty Brotherton, Liane Ann Clarkin, Marietta Demuth, Marjorie Grammar, Sally Haworth, Hazel Herring, Oliver Himley, Rose Hugeback, Louise Koester, Lois Laverty, Beverly Leahy, Luann Maasen, Marjorie Morse, Mabel Mullen, Phyllis Munster, Margaret Ohde, Carol Olsen, Sharon Olson, Esther Paulsen, L. Dean Peterson, Anna Rainthorpe, Ruth Sand, Golda Sander, Carol Schmidt, Janet Schultz, Dolores Sextro, Teresa Shoemaker, Carol Smith, Lena Steinke, Eunice Templeton, Irene Weddum
1965 National Honor Society

Back: Mike Edgerton, Tom Jensen, Joel Weible, Edward Stangl, Ray Dentlinger, Nate Dappen, Jeff Musfeldt
Front: Linda Struve, Sharon Grimm, Angela Kusel, Peggy Puck, Joan Ranniger, Janet Ranniger, Laurel Musfeldt, Diane Ventecher,

Charles Brotherton - sponsor

Northeast side of the Firemen's hall


Virginia Dethlefs,

Charles Brotherton

, Roy Karbula, Ila Rix
Since Charles and his family moved from Manning after the 1975 school year, his 3 younger children did not graduate in Manning.
So I don't have school pictures for the most part for these 3 Brothertons.
Here are their names and the year the students they would have graduated with.
Bill Brotherton 1978
1978 MHS graduates: Marsha Jean Beck, Bradley James Bjorkgren, Donald R. Blum, Bruce Michael Bruhn, Del Ray Christensen, Lynn Everett Christensen, Ann Crandall, Joan Elizabeth Croghan, JoAnne Rose Croghan, Patricia Joan Croghan, Cynthia Jolene Curlile, Anna Marie Drees, Robert Dean Ehlers, Michael G. Fara, Patricia Ann Ferneding, Lori Marie Foote, Janet Lee Genzen, Daniel Lee Gore, Hans Kristian O. Hegland, Mark Herman Hagedorn, Joan Marie Hass, Dean Raymond Heithoff (valedictorian), Gail Arlene Hoffmann, Sharon Dee Houghton, Charles Arthur Hughes, Kevin Lynn Irlmeier, Jeff Lynn Jahn, Brenda Sue Juels, Joyce Ann Justice, Joseph W. Kalkhoff, Paula Jean Kanne, Joni Kay Karsten, Thomas Walter Knop, Carlys June Kusel, Michael Linell, Mary Jane McNutt, Shirley L. Milkert, Jeffery Lee Mohr, Michael Dean Mohr, Joleen Kaye Muhlbauer, Neil V. Muhlbauer, Lori J. Mundt, Susana Beatriz Nakazaki, Jane Ellen Nelson, James Ivan Opperman, Steven Wayne Phillips, Diane Kay Reinke, Shirley Ann Renze, Daniel L. Rohe, Doris J. Rohe, Lonny Dean Rowedder, Jill Renee Schmarzo, Gregory Joseph Sextro, Leon E. Sporrer, Scott Alan Stripling, William Lee Strosahl, Richard George Struve, Donna Rae Stoelk, Steven Tank, Jean Marie Voege, Kevin Lee Vollstedt, Janelle Jo Wanninger, Kevin Gene Warner, Dean Michael Wegner, Donna R. Weiskircher, Kyle Lane Wiese, Kathleen Jean Willenborg (salutatorian), Randy Lee Willenborg, Ginger Wolfe, Donald Wurr
Beth Brotherton 1982
1982 MHS graduates: Richard Duane Amsden, Lynna Marie Andresen, Ken E. Bauer, Sara Mae Carter, Lyle Kevin Christensen, Julie Jeralyn Collison, Susan Crandall (salutatorian), Gerald Thomas Croghan, Owen Jerome Croghan, Jessica Sue Dammann, Mary Helen Drees, Janice Marie Eickman, Kenny Roger Eischeid, Michelle Angelique Fiddelke, Scott Edward Fielweber, Vicki Lin Frank, Robert Allen Genzen, Todd Karl Gruhn, Craig Frank Hacker, Jon Michael Hagedorn, Shelli Dee Hagedorn, Roxanne A. Halbur, Kristie Sue Haskins, Lisa Sue Hass, Donna Lea Herbers, Delia Lee Hicks, Alan R. Hinners, Jeff Houghton, Patricia Ann Hughes, Brett David Irlbeck, Jeff L. Joens, Denise Elaine Johnson, Thomas James Johnson, Lori Sue Justice, Daniel C. Kalkhoff, Annette Kinsey, Chris Elmer Langel, Trudi Margaret Lewis, Patrick Alan Lutwitze, Margaret Renee McAdams, Ron McKay, Mary Jane Miller, Julie Ann Mohr, Rebecca Renee Mohr, Rourke Francis Mullen, Edith Dawn Myer, Christopher D. Nelson, Kent E. Pfannkuch, Richard Allan Ramsey, Dean Wayne Rohe, Donna Jean Rosonke, Mary Jane Marie Rothfolk, Karla Ann Sailer, Barry Schwiesow, Julie Ann Siepker, Kevin Sporrer, Randall Lee Sturm, Wanda Jean Tank, David Scott Thompson, LaDonna Lorraine Vaughn, Kathy Linn Vollstedt, Lisa Marie Wanninger, Tim Waterbury, Carmen Beth Weets, Craig Alan Wegner, David Robert Wegner, Valerie Lynn Weller (valedictorian), Jean Marie Wiese
Christopher Brotherton 1984
1984 MHS graduates: Rosa Maria Alonso, Robert Joseph Amsden, Kevin Garrett Boersma, Carolyn Janis Bruhn, Jay Edward Curlile, Joyce Marie Dammann, Karen Ann Dammann, Michael John Dammann, Valerie Ann Dentlinger, Donnie Eugene Eischeid, Kimberly Renee Frank, Bruce Allen Grau, Michael James Gruhn, Jackie Sue Hagedorn, Carla Joan Halbur, Carla Kay Henkelman, Darsi Marie Hicks, Nathan Arlo Hodne, Lisa Marie Hughes, Laurie Ann Irlbeck (salutatorian), Lana Sue Jensen, Kevin C. Kahl, Dan Frank Kerkhoff, Kathy Jo Klocke, Julie Ann Lamp, Tyler Gene Larsen, Thomas John Long, Todd Eugene McAdams, Edward Michel Meeves, Keith Joseph Muhlbauer, Beth Ann Opperman, Martin Allen Popp, Andrea Sue Puck, Daniel Edward Ramsey, Brian Virgil Reid, Kenneth G. Rohe, Julie Lynette Schroeder, Jean Marie Stangl (valedictorian), Karla Kay Stoberl, Kumi Suzuki, James Gerard Wanninger, Lori Renea Wanninger, Jeffrey Allen Waterbury, Nancy Ann Wegner, James R. Weiskircher, David Alan Weller, Rick H. Willenborg, Joanna Marie Zerwas, Barbara Gerrine Zubrod
Junior high football (undefeated) 1960-61 seventh and eight grade.

Back:

Charles Brotherton - coach

, Nate Dappen, Doug Kusel, Albert "Butch" Jansen, Tom Schroeder
Third: Don Kingsbury, Lonnie Kasperbauer, Gary Eischeid, Steve Ruhde, Craig Grau, John Doyel, Dan Pratt
Second: Hilbert "Huey" Hoffman - manager, Steve Rutz, Phil Sextro, Bill Ohde, Bill Saunders, Mike Hoffman, Jeff Musfeldt, Daru Ross - manager
Front: Mark Joens, John Beckman, Nick Dappen, Dave Hass, Steve Musfeldt, Steve Atkins, Dennis Vaudt

from the collection of Vicki McGrath

Back: Dennis Rowedder, David Schroeder, Dale Moeller, John Hornberger, Ron Leitschuck, coach
Middle: Larry Stangl, Dale Pfannkuch, Larry Mohr, Gale Tibben, Charles Brotherton, coach
Front: Bruce Grimm, Jim Dobler, Mark Spack, Robert Case, Eddie Meiers

Charles Brotherton, Myra Weems, Betty Brotherton
December 12, 1963 photo in Monitor
Junior Hight


Back: Ron Arp, Craig Ruhde, John Detlefsen, Kelly Pratt, Ron Leitschuck - coach
Middle: Keith Joens, Gary Knueven, Terry Irlmeier, LaRay Freese, Charles Brotherton, coach
Front: Darrell Ohde, Terry Hargens, Rick Hargens, David Kuhn, David J. Schroeder

Amy Brotherton MHS 1975
1975 MHS graduates: Corine Altenhein, James Lyle Anthony, Bruce E. Antone, Cathleen Susan Arp, Cindy Kay Bilsten, Amy Lu Brotherton, Renee Lee Christensen, Peter Joseph Croghan, Jill Renee Escher (valedictorian), Dean D. Grau, Robbie Charles Grundmeier, Jane Francis Hacker, Thomas A. Handlos, Jeff L. Hargens, Jon Merlin Hass, Peter M. Heinicke, Dale H. Hinners, Liesa Deloris Hinners, Ricky R. Jahn, Bruce L. Jensen, Mark Kenneth Jensen, Kerry Lynn Joens, Christine Ann Kanne, Jan LaRae Karsten, Mary Imelda Kerkhoff, David August Kusel, Brian Charles Lage, Suzanne Renee Long, James Russell Mohr, Lynn Davis Mork, Richard D. Mundt, Carol Ann Musfeldt (salutatorian), Todd Randall Nelson, Debra Kay Nissen, Thomas George Opperman, Marcus dosSantos Paes, Bruce Arlo Pfannkuch, Steven Craig Pfannkuch, Johannes Helmut Plessing, Royce Lynn Ranniger, Sharon Ann Reischl, Mary Lou Rohe, Merlin Rohe, Craig Norman Rothfolk, Mark J. Rowedder, Mildred Jean Saunders, Steve Merritt Sebring, Jeff R. Siepker, Karen Rose Sporrer, Larry Francis Sporrer, Dale Kenneth Stangl, Mark Steven Stangl, Lee A. Stein, Judy Mae Stoberl, Marlys Ann Stoelk, Allen Lowell Stribe, Carol Jean Struve, Ronald E. Venner, William Henry Voge, Cynthia Kay Wanninger, James V. Weitl, William Kenneth Weitl, Kent L. Wiese, LindaLou Bernice Willenborg, Maureen Williams, Karen Marie Witt
1975 former students: Michelle Aiken, Barbara Anthony, Esther Benter, Mary Boell, Cindy Brincks, Jeff Chandler, Lori Dentlinger, Lynn Eich, Carol Espenhover, Donna Gerhardt, Dean Graves, Dennis Graves, Russell Hargens, Robert Iddings, Jerome Irlmeier, Jeanine Klemme, Jeri Ann Kloewer, Timothy Lakers, Pam Marr, Steven Mathisen, Luann Miller, Ricky Mohr, Kelly Poldberg, Martha Robertson, Michael Schiltz, Michael Schlichte, Mark Schwaller, Steve Schwaller, Dyann Sheldon, Brenda Shipps, Linda Wanninger, Paula Warner, Paul Weis

Lynn Mork and Amy Brotherton - 1975 prom

Top: Luann Wurr, Debra Nissen
Middle: Amy Brotherton, Diane Hinners (March 21, 1958 - April 25, 1974), Jessica Zerwas
Bottom: Becky Tank
1969-70 Junior high cheerleaders


Top: Debra Nissen
Bottom: Nylene Frees, Jessica Zerwas, Amy Brotherton
1973-74


Top: Luann Wurr, Debra Nissen
Middle: Amy Brotherton, Diane Hinners, Jessica Zerwas
Bottom: Becky Tank

Fannie Brice - Amy Brotherton sings "Cornet Man" 1974


The beautiful bride - Fannie Brice - Amy Brotherton
1978 boys' track records
Discus Kevin Pfannkuch 136' 1973
High Jump Larry Zerwas 5' 11" 1957
Long Jump Brian Joens 20' 9 3/4" 1976
Pole Vault John Doyel 11' 9" 1965
Shot Put Kevin Pfannkuch 52' 10" 1973
100 yard dash John Dobler 10.1 1969
120 yard High hurdles Jim Opperman 15.56 1977
180 yard Low hurdles Jim Opperman 20.5 1977
220 yard dash John Dobler 22.2 1969
440 yard dash Dan Anderson 50.4 1972
880 yard dash Russ Baker 2:01.1 1969
Mile run Barry Kusel 4:43.6 1963
2-mile run David Kusel 11:05 1972
440 yard relay Keith Stribe, Kent Rutz, Dan Anderson, Don Rowedder 45.1 1971
Shuttle hurdle relay Eugene Stoelk, Paul Renze, Rick Lohrmann, John Opperman 1:01.5 1973
880 yard relay Keith Stribe, Kent Rutz, Dan Anderson, Don Rowedder 1:32.8 1972
Mile relay Kim Jahn, Scott Renze, Randy Lohmeier, Dan Anderson 3:32.9 1972
Mile Medley Kent Rutz, Don Rowedder, John Dobler, Russ Baker 3:35.4 1969
2-mile relay David Kusel, Rick Lohrmann, Kim Jahn, Kent Wiese 8:15.4 1973
Freshman/Sophomore records started in 1972
Discus Mark Rowedder 124' 1972
High jump Jon Ahrendsen, Jeff Karsten 5' 4" 1972
Long jump Randy Renze 19' 1972
Pole vault Rick Lohrmann 10' 1972
Shot put Kevin Pfannkuch 47' 4" 1971
100 yard dash Keith Stribe 10.7 1972
120 yard high hurdles Paul Renze 16.9 1972
180 yard Low hurdles Jim Opperman 22.8 1975
220 yard dash Jeff Sebring 23.7 1974
440 yard dash Brian Joens 54.4 1975
880 yard dash Kent Wiese 2:05 1973
Mile run Randy Renze 4:46.4 1972
2-mile run David Kusel 11:05 1972
440 yard relay Tom Handlos, Tom Gore, Randy Renze, Keith Stribe 47.9 1972
Shuttle hurdle relay Rick Lohrmann, Tom Gore, Jeff Karsten, Paul Renze 1:04.9 1972
880 yard relay Jon Ahrendsen, Tom Handlos, Tom Gore, Keith Stribe 1:39.7 1972
880 medley relay Kyle Wiese, Scott Stripling, Bill Brotherton, Del Christensen 2:01.2 1975
Mile relay Rick Lohrmann, Randy Renze, Randy Baker, Kent Wiese 3:52.5 1972
Mile medley Jon Ahrendsen, Tom Handlos, Randy Baker, Kent Wiese 3:56.2 1972
2-mile relay Randy Baker, Rick Lohrmann, Kent Wiese, Randy Renze 9:12.5 1972
1974 Varsity Football

Back: Lonnie Rowedder,

Bill Brotherton

, Kyle Wiese, Jim Opperman, Neil Muhlbauer, Jeff Mohr, Tom Knop, Dean Heithoff, Brad Bjorkgren, Del Christensen, Scott Stripling, Dan Ashton, Charles Hughes, Mark Hagedorn, Don Blum, Steve Phillips
Third: Doug Opperman, Rick Warner, Mark Nulle, John Reischl, Mark Croghan, Jay Drees, Jay Mohr, Don Opperman, Wesley Dammann, Marc Arp, Terry Halbur, John Stangl, Scott Nelson, Brian Joens, Dave Opperman, Don Wurr (manager)
Second: Dan Gore (manager), Doug Schroeder, James Wurr, Dale Muhlbauer, Jeff Sebring, Keith Misselhorn, Dave Wiese, Alan Fara, Larry Walters, Tim Kienast, Mike Phillips, Bob Tank, Kent Jahn, Leon Sporrer (manager)
Front: Dale Stangl, Mark Stangl, Mark Rowedder, Steve Sebring, Jim Mohr, Kent Wiese, Lynn Mork, Dale Hinners, Allen Stribe, John Hass, Peter Croghan, Jeff Siepker
Coaches: Larry Miller, John Morey, Scott Robinson, Tim Hoffman

Iowa High School Music Association All-Staters:
Kent Weible, 1963; Harlan Moore, 1964; Michael Edgerton, 1964,65,66; Patricia Pfoltner, 1966,67,68; Keith Jones, 1966; Irene Felker, 1968; Kathy Stangl, 1968; Jim Stangl, 1969,70,71; Francine Kruse, 1969; Twyla Misselhorn, 1970; Richard Schmidt, 1972; Martha Heinicke, 1972; Mary Heinicke, 1972,73; Jessica Zerwas, 1973; Amy Brotherton, 1974; Kevin Linder, 1974,75; Sue Grimm, 1974,75; Laurie Vonnahme, Mary McNutt, 1975; 1975,76; Becky Heinicke, 1976; Shirley Renze, 1977; Brian Pfoltner, 1977,78,79; Teresa Johnson, 1979,80; Rhonda Meeves, 1982; Diane Rohe, 1982; Sonia Johnson, 1984; Kurt Pfannkuch, 1984,85; Traci Rix, 1984,86; Luann Andresen, 1987; Jeff Jensen, 1987; Amy Ulrickson, 1991,92; Christy Lensch, 1991,92; Mollie Ulrickson, 1993,94,95,96; Dawn Willenborg, 1995,96; Tonya Wurr, 1997; Crystal Bruhn, 1997,98,99; Rachel Pfannkuch, 1998,99; Jacquie Dammann, 1997,98,99,2000; Jennifer Stribe, 1997,98; Ross Muhlbauer, 1998; Jamie Irlbeck, 1998; John Ulrickson, 1998,99,2000; Paul Brown, 1999; Sara Brown, 1999,2000; Holly Ehlers, 2001; Jill Willenborg, 2001,02; Brian Stessman, 2002; Ashley Croghan, 2003,04; Erin Dammann, 2003,04; Danielle Drees, 2004,06,07; Kelsey Feser, 2003,04,05,06; Andy Stessman, 2004; Melissa Weets, 2005.
---
This clock was purchased in 1933 and controlled the bells and clocks in each classroom of the old high school.
I e-mailed Chuck Brotherton about it and he provided quite a bit of information as to its location and operation in the old high school.
Notes from Charles Brotherton:
This clock was mounted on the north wall of the principal's office just west of the door in the old high school on highway 141. It was programmable so all of the class change bells were controlled by this clock. It also controlled all of the clocks in each classroom to keep them synchronized. In 1964, when I assumed principal duties, it usually took me about 1-2 hours at the beginning of each semester to program the clock.
The principal's office was on the west end of the second floor, on the south side of the hallway. The superintendent's office was on the main floor straight in from the east entrance on the north side of the main building. The main gym entrance was further east of that on the north side.
The large dial on the clock had notches in it (a good deal like the automatic timers you would plug Christmas lights into), to program the bell system I would have to insert a "u" shaped clip on every notch that corresponded with a time which we would want a bell to ring (beginning and end of each class period, end of day, etc).

Backside of the clock


Note the interesting wiring patterns...
It is amazing this clock survived the demolition of the old high school building. Someone at the school must have thought it was worth taking it off the wall and then moving it to the new school for storage back in 1973.
Unfortunately all of the janitors from that time are deceased, so I'll never be able to find out who we should credit and thank.

From the 2009 Manning Schools history book
Ruth and James Mork family


1976 Back: Denise, Lynn; Front: Ruth, James
Ruth Mork began working for the Manning Community School District in January of 1965. She replaced Ruth Moore as the high school principal's secretary. Ruth enjoyed working for and with Charles Brotherton in that capacity for quite a few years. In 1979, Ruth became secretary to Superintendent Paul Bjorkgren and school bookkeeper. Later she became Secretary for the school board. After Mr. Bjorkgren's retirement, she worked for and with Wayne Curlile. Ruth enjoyed the opportunities to advance her education and training, which enhanced and improved procedures for the school district. After 27 1/2 years of service to the Manning School District, she retired in 1993 - only to occasionally return as a substitute in the offices for several years after that.

Ruth 1971

James Mork was a bus driver for the Manning Community School District for ten years between 1983 and 1993. Harold Ruhde was the head bus driver at that time. Jim's regular bus route was east and south of Manning. His bus was generally full and he reported that he never had any problems with the kids. Every fall before school began, Jim made it a point to meet the parents and especially the kids that he would pick up so they would recognize their bus driver.

Jim enjoyed driving kids to and from school, as well as numerous athletic events and extra-curricular activities. One evening while at a basketball game in Perry, it started to snow. After the game they headed home and by the time they got east of Coon Rapids, it was snowing so hard, Jim could hardly see to drive. He called the Superintendent of the Coon Rapids' school to see if they could spend the night in the Coon Rapids gym, and were given permission to do so. The next morning they followed a snowplow with the bus so they could get back to Manning.

Safety of the students was important to Jim when dropping them off the bus and he waited to make sure they got into their homes. He appreciated the opportunity to be around and touch the lives of students, even in the small ways of a bus driver.

Ruth passed away in 1996. In 2005, Jim sold their home at 102 East Street where he and Ruth lived and raised their family. Jim now lives in the Terrace Apartments and enjoys participating in the MCS Senior Center activities. Ruth and Jim have two children, Denise and Lynn.

Kristine, Brad, Denise, Gordon, Lynn, Dana, Erik, Pam, Laura, James

Denise graduated from MHS in 1973. She married Gordon Smith in 1984 and they live in Indianola, Iowa. She currently teaches at the Indianola School District. Denise began teaching in Indianola in 1977 and continued teaching at the elementary level through 1986. She took time off from full-time teaching while her children were young. She directed children's choir, then trained and worked as a Christian Education Coordinator and lay minister. She returned to teaching as a substitute in 1998, and fulltime in 2007. Denise remembers when the Manning High School building was condemned and a "campus-style" set-up was developed, with classes in the old firemen's hall and basement of the plaza. Girls were finally allowed to wear long pants (cold weather attire) and lunches were uptown. She enjoyed working in first grade as a student assistant during her senior year study hall.

Denise and Gordon have two children Kristine and Brad. Kristine is attending Wartburg College in Waverly, double majoring in elementary education and music performance. Brad is a freshman at Indianola High School.

Lynn graduated from MHS in 1975. He married Pam Husman in 1979 and has been in Berlin, Wisconsin, for 28 years. For the first 17 years he taught fifth grade and the last 11 years he has been the assistant principal at the high school. He also has coached football and has been a track starter for 28 years. He enjoys the education field and remembers the years in high school helping his kindergarten teacher, Virginia Dethlefs, in her classroom. Lynn has many fond memories of school in Manning from washing tables in the old school on First Street, third grade in Ms. Biggs class, to sitting in the elementary office closet as a freshman in high school.

Lynn and Pam have two children, Erik and Laura. Erik is married and is a fireman in Canton, Georgia. Laura is attending the University of Wisconsin at Madison.

Glenda (Struve) has been a big help with Manning history and has shared her pictures and information with me to scan since 2004.
She recently was given some family pictures and these 2 are not connected to her, one of which we can't figure out for sure what the last name is or the connections to Manning.
I'm sure I've seen this name (Rezac) but can't find this specific spelling in my database that was written on the picture.
I tried several spelling variations but so far no positive results during my computer searches.

So if anyone can help with the "Rezac" name please let me know.
The other picture was identified as Eunice Lamp, who I'm sure would be Mrs. Julius Koester, daughter of Hubert and Amelia Lamp...at least I don't think there was more than one Eunice Lamp in this area.

Eunice Lamp

Minnie & Rose Rezac was written on the frame of the picture
Any help with the Rezac name will be greatly appreciated...

Looking for help with this Lincoln Township (we think) group of people.
Back: ??, Edwin Willesen, Hugo D. Hansen, ??, ??
Third: ??, ??, ??, John Barten, Bill Asmus
Second: Louie Hansen, ?Elizabeth (Jurgens) Asmus?, Lorraine (Rothfolk) Gruhn, Elsie (Fonken) Willesen, Ella Hansen, Leatha (Comstock) Hansen
Front: ??, ??, ??, ??, Elda (Rothfolk) Barten

J.R. Watkins Company photo 1940

It's not even close to the amazing time during Manning's early history when 3 railroads were sited in Manning between 1880 through 1903, but we are now experiencing a major repair/upgrade to the trestle bridge. The Northwestern was first, then the Milwaukee, and lastly the Great Western in 1903.

How unbelievable this would have been to live during this time-frame of 3 railroads with passenger and supply train service, all powered with steam locomotives...think of the loud steam whistles sounding off!

Now in 2022, the Burlington Northern is replacing the huge pre-cast concrete slabs (on the north half) that lie one next to each other on both north and south halves of the bridge.
This is something that we'll never see again in our lifetime, so I've been capturing the progress as best I can.

Before I show a few of these pictures, here is a look back and a little history about the Milwaukee RR in Manning.

Now you must first understand why there is a large bridge as a part of the existing trestle.
The Northwestern had their tracks and right-of-way established first, so when the Milwaukee wanted to span the Northwestern in 1915, they had to build a bridge that would span that existing right-of-way with side tracks, and a trestle that would span the Nishnabotna Creek and the Great Western tracks.

But first let's back up to 1881-82. The original Milwaukee tracks wound around the hills at that time so as to not have to dig out deep grades in the large hills here in Western Iowa for the trackage. So the original tracks ran through the middle part of Manning, roughly from where the old L.R. Nelson plant stands (now Hoffman Manufacturing) across the creek bottom where Rasmussen Lumber stands and Spies Fur is located...then roughly through what is now Park Avenue on the south edge of the city park, then continuing east through the Heritage Park (just south of the Hausbarn - you can still see the cut or right-of-way), then a little farther east before heading northeasterly through what once was the Fred Renze farm next to the old Russ Mohr farm and the Weiskircher farms.

They called this the Viaduct (1150 feet) which was built in 1881-82.


The Great Western Tracks (left or west) and the Northwestern tracks (right or east)
This is where Rasmussen Lumber and Spies Fur are now located.
Present day Highway 141 (previously Highway 44) would be just south of this view.

Then the train chugged east toward the Depot...


Located a little north & west of where the old Legion Hall stands today.
The caption on this pre-1915 picture postcard is "going through Manning 50 miles an hour."

This beautifully colorized picture postcard (1913) gives another perspective to the image shown previously.

The building in the background with the big red roof on the left side of the photo is the old Green Bay Lumber Company building that once stood on the north side of Third Street between Main and Elm Streets.

Now let's move forward to 1912, 13, 14.
As discussed earlier, the original tracks wound around the hills but when high-speed passenger service was developed, the tracks had to be straightened. Also they double-tracked the Milwaukee from Chicago to Manilla to allow for both high-speed passenger service and also for supply trains to make stops in the various towns.

Before they could run the tracks through north Manning, they had to move the city cemetery to its present location in South Manning today.

Now they not only had to dig deep cuts through the hills the had to fill in the valleys and creek bottoms. So they first built a temporary bridge built out of rough cut trees.
I would guess these logs are still there today if you would dig down deep to find them...
I have always wondered how they overcame the "settling" problem over the subsequent years after the ties and rail were put in place.
You can fill in a couple feet of soil and it will settle for years - this grade was 0 to 30+ feet in depth.
You may have seen forms built to pour concrete walls - now stop to think of how much brow-sweating, hand blistering, muscle cramping work it took to build these forms.
Fortunately they had a steam powered lift station (lower right corner) to carry the concrete up to the top to pour down into the forms.

So when I hear people complain how tough they have it today and even construction workers who talk about how hard they work - there is NO comparison to the hard manual labor of years ago.

1913 Now even though they would have had steam-powered cement mixers...
Just think of the hard work it took to pour this much concrete...not counting all of the prep-work.
This is the east end of the trestle supports.

Here you see 14x14 inch vertical support beams to hold up the bridge structure as it was being assembled.

Another amazing view of the trestle construction in 1914.
Milwaukee Depot on the right.
When it was torn down the Milwaukee sold items out of the Depot including the safe which my dad purchased.
We had a mishap while rolling the safe over some planks and onto the pickup...the planks broke, so there it was stuck between the building and the tailgate.
We got a ride home, but for some reason I did not come back with dad, so I don't know how he got it unstuck and finally loaded on the pickup.
To the left is the Milwaukee Grain Elevator owned by various Manning businessmen.
As best I can remember, Art Rix told me he was returning from college in 1926 or 27 when he saw smoke from this elevator when it burned down.

This view is from the bridge on East Street.
You can see the Milwaukee stock yards just east of the elevator.
The large building/hotel on the right had a very "shady" history - also as a house of ill repute.
Note all of the coal cars on the south side tracks.
Notice there were NO trees in the right-of-way - mostly to keep the telegraph wires free from tree damage.

Now we warp speed ahead to 2022.
August 16, 11:30 a.m.

After 108 years of hot summers, cold winters, 100 mph passenger trains, and very heavy rail cars, these pre-cast concrete slabs were severely deteriorated so they were replaced with creosoted wooden supports called "tubs."
Before we sold some of the land off of our field to the city, we owned the land under this trestle to a point just on the other side of the trestle, as seen in the background of this photo - looking south...the city wanted to extend Railroad Street west and under the trestle. This was an effort to limit truck and farm wagon traffic over the old original 1915 East Street bridge and through the north part of town.
Large trucks and the tractors pulling wagons could not go through the underpass at the end of the original Railroad Street (this underpass is still there but blocked off now), so we sold a parcel of land to the city so they could extend it as mentioned previously.
Dad purchased the "Doc" Bill Hagedorn (famous or infamous, self-described doctor who made his "special potions" that would cure almost anything) farm in the early 1960s, which included the right-of-way of the old Northwestern.
When dad purchased this farm, which is in city limits, he commented that "now I can walk to town on my own land." Having grown up just northeast of Manning and farmed his mother's land, later purchasing his first farm in the mid-1940s (our current homeplace), he grew up and always lived just outside of the city limits.
Both the Great Western and Northwestern RRs traveled through our homeplace. The Northwestern was abandoned before mom & dad purchased the homeplace but the cinders were still on the old NW right-of-way which dad hauled with a small hoist wagon up to the farm place yard.
The Great Western continued operating through our homeplace until sometime in the early 1980s when it was abandoned and we purchased that right-of-way all the way down to the north side of the Milwaukee tracks (now Burlington Northern).
When dad purchased the Hagedorn farm, it was overgrown with trees and shrubs, all of which we cut down and pulled out. There were also 3 houses on the south edge of the Hagedorn farm (just north of the trestle)...one of which is where Dr. William Addison (Veterinarian) lived. I remember one of the houses being pink in color.
Now a dirt road also traveled under the bridge, continuing northwesterly to a bridge a few hundred feet north of the trestle where it crossed the Nishnabotna Creek and then continuing up the steep hill and through the farm where Emil, Lucille, and Janice Ress once lived, and on north to present day 300th Street...at that time it was called "Beer Can Hill" where kids would park and drink and be able to view Manning from high up on that hill.
So as you can see, this part of Manning is a big part of our family history and one of the reasons why I'm so interested in preserving its history and capturing current projects and future activities at this part of town.
MORE information about this part of town below...

August 5, 12:00 p.m. lowering the concrete slabs one at a time.

August 5, 12:12 p.m. after removing several concrete slabs they put a tub in place.

August 5, 6:32 p.m. after-hours I walked across the bridge.
Here you see the tub with an out-cropping.
Once finished, workers will be able to walk out on it when a train is approaching.


This is our farm land just to the north.
As you can see, the trestle is a good place to take pictures from - especially of our farm field.


October 24, 2003, harvesting our corn


Hauling the corn to our semi-trailer

October 8, 2002, harvesting our soybeans

Tubs situated on the south half.

Some of the pre-cast slabs were really deteriorating - note exposed re-bar.

Pre-assembled ties with rails - around 35 feet long.

August 11 - you can see the tubs along the south half of the trestle.

August 16 - 11:35 a.m.

I knew I wouldn't be allowed up on the construction site and I wanted a better view so I decided to bring in our boom truck.

August 25 - 4:05 p.m.


Setting one of the tubs in place.

They used a skid loader to push the gravel ballast off of the concrete slabs.
This is how they moved it in and out of the work area.

Pushing the gravel off the end.


Dumping the gravel over the side.

August 25, 1:52 p.m. lowering more concrete slabs

August 25, 9:21 p.m. - I decided to take the boom truck back in at night.
From Thursday August 25 through Saturday they had 2 shifts running 24 hours a day.

9:43 p.m.


9:59 p.m.

They had large lights/generators for night-time use.

August 26, 1:12 p.m.

August 26

August 27, 11:00 a.m. adding ballast to the new track

August 27, 12:05 a.m. finishing machine that levels the ballast and works it under the ties.
1969 dynamiting of the Milwaukee tracks
Scans from the newspaper

Early Morning Blast Rocks Town


Manning Monitor June 12, 1969
An explosion which ripped up railroad tracks near Manning Sunday, June 8, shortly before a passenger train crossed them still has the FBI and other law enforcement agencies puzzled.
FBI Agent John Anderson of the Omaha, Neb., office said the agency was investigating the explosion under the federal sabotage statutes, but could "make no comment".
Carroll County sheriff's officers, who are involved in a manhunt for a missing girl, turned the local investigation over to Manning Chief of Police Marvin Gaer. Gaer also said he could make no comment on the explosion.
A safety warning device set off when the rails were split by the explosion saved the train, engineer Dick Kelly, 53, of Perry said.
Kelly said the system gave him a half-mile advance warning and the train ground to a halt after both engine units passed over the broken rail. None of the 185 passengers or crew members were injured.
The FBI said earlier that the explosion was caused by a "fuse type detonation." Evidence indicated the roadbed had been dynamited about 700 feet from a bridge across the Nishnabotna River.
"If the explosion hadn't broken the rail, we could've come in there at 80 miles an hour", Kelly said.
The warning device is only set into action when the rail is broken clean.
According to reports, the train was running late, but had it been on time, the explosion could have gone off about the time the train passed over.
Two large windows were reported broken out at the Manning Agricultural Center Warehouse, explosion was felt by most of the town's citizens.
Investigation of the blast and derailment is being conducted by Leo Ross of the Sioux City FBI Office and Capt. Emerson of the Milwaukee Railroad Police as well as other FBI officers and train police.
The Iowa Highway Patrol and the Crawford County Sheriff's office have also assisted in the investigation.

I have documented quite a few personal memories from several people but won't be including them at this time.
My memories are early Sunday morning there was a knock on the door and dad answered it.
He was an FBI agent or some sort of law enforcement officer. He asked dad what we knew about the dynamiting and dad responded - what dynamiting.
The official told dad about the explosion on the Milwaukee tracks and dad told him we didn't hear anything.
Now a friend of mine northwest of Manning about 5 miles heard it.
As best we can determine, our big hill deflected the sound up and over our place.
The explosion broke some windows in north Manning and the stucco wall on the outside of one of the Manning Ag Center buildings cracked in several places.

So this was another exciting point in time in Manning, Iowa.

Bill Johnson's dad, Dale, worked for the Milwaukee, so Bill got to go along with his dad and saw the crime scene first-hand.
Several years ago, Bill told me he was going to use the Freedom of Information Act to see if this crime was solved...then Bill found out that when you use the Freedom act, the FBI will do a background check on you, so Bill decided he didn't want anyone looking into his background (not that he had anything to hide).

Just on the west side of the trestle is where the rail was dynamited in 1969.
The idea was for the passenger train to derail at high speed and then crash down into the Nishnabotna creek 30 feet below.


August 27, 6:33 p.m.

The trestle bridge has been a magnet to people ever since it was constructed in 1915. Many pictures were taken on the bridge and tracks...kids climbed to the top of the huge bridge, and many stories have been told over the years - fortunately I have documented some of them, otherwise they would have all been lost to time, as the old timers have all passed away.
The three Manning railroads were an integral part of the community...so very important for travel and transporting goods, even troop & military trains during WWI & WWII.
The Trestle was guarded during WWII for fear the Japanese or Germans would sabotage it.
I know specifically of one WWI Veteran, Hans Clausen, from Aspinwall who was one of those guards.
One day Hans was visiting with my dad, and he told this story how some kids drove their car down near the trestle one night...the guys and girls get out of the car, the girls lower their skirts and join the guys "taking a leak." Now Hans couldn't see anything very clearly and the kids had no idea he was up on the trestle, but he got a good chuckle out of this.
So ended the great "peeing" event and no one ever tried to blow up the bridge back then.
NOTE: I've never been able to find any pictures of the military trains going through Manning, so if anyone has some, even if they were taken from a farm place north or south of Manning, I really want to get high resolution digital scans of them to use in the Manning Veterans' book.
WWI Manning Enlisted men.
April 19, 1917 on Milwaukee RR tracks just east of the trestle
This picture came from the Henry Grelck (Sharon Williams) collection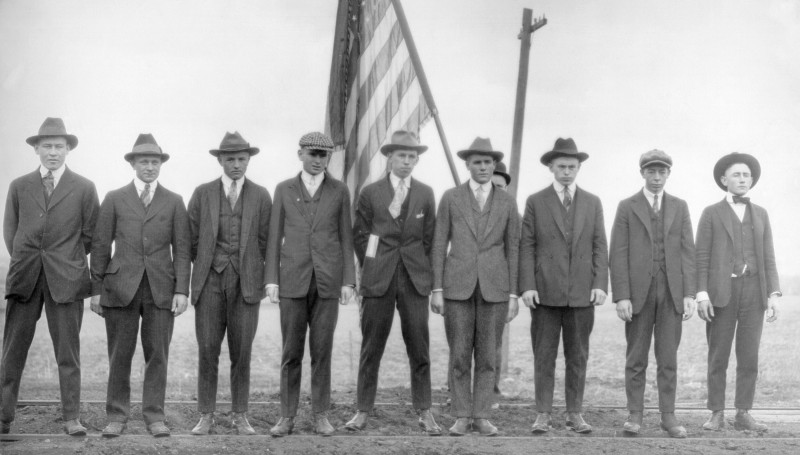 Gordon Petersen, Charles Petersen, Henry Wiedemann, Winiford Addison, Henry Grelck, George Berg (failed physical), Henry Dethlefs, William Mergele, Carl Ryan

Some of these boys probably rode out of Manning on a Milwaukee passenger train to their boot camps.

In 2002, a fellow who is the great-nephew of Bessie Dunnick, inherited her 1917 MHS school scrapbook/diary. His name is Roger Markley and he scanned the pictures and some of the booklet for me and e-mailed me the files. He had quite a few 1917 pix of Manning boys in their uniforms and other military pix). Unfortunately they were VERY low resolution scans. I tried to get him to send me the scrapbook so I could scan everything, but for various reasons, he didn't think I would be able to make any better scans so he wouldn't send it to me. I tried several years later to see if I could get him to send me that book to scan, but his e-mail address was no longer working, and now I fear he may have passed away. He lived out in the eastern part of the US, but I forget exactly where.

My hopes are that he or a relative of his will see my messages about that book on my web pages, or if deceased, that HOPEFULLY a descendant inherited it and KEPT it and will someday stumble on my website.

There were many amazing Manning pictures in that scrapbook - mostly identified but a few weren't which he didn't scan for me - I told him I had a number of old timers still living who might be able to help, but not even that would encourage him to send me the book.

This is just ONE of hundreds of examples where people wouldn't/won't get me their old Manning scrapbooks to scan...many of which have since been thrown away.


Now let's take a look at this aerial photo that was taken in 1937. It is a cropped image out of a much larger view of Manning and this picture once hung in the basement of the Legion Hall.
#1 is the location of "Canary Island" which was formed when the Great Western RR came through Manning, and rather than build dozens more bridges, they straightened the meandering Nishnabotna Creek in many places. As you can see from this picture, the "oxbow" became separated from the creek when it was straightened by the Great Western grade.
It got its name from the Gold Finches that flocked in the reeds/weeds/grasses. Since this was originally a wetland area, once the oxbow was separated from the creek, it filled up with water and was a good fishing hole and also where Manning folks came to swim.
At this point in time the bridge #2 was still there that crossed the Nishnabotna Creek and was discussed above in a previous section of this feature story...so the kids and adults could walk over the bridge to get to Canary Island.

I've heard lots of stories about Canary Island (most I won't discuss now) but one stands out. A fellow by the name of Louie Hoffmann lived on a small acreage #8. We farmed his small field in the mid-1960s. Anyway, Louie had a drinking problem and one fateful day he drowned in the creek.
I've gathered several accounts over the years of that event. Louie was fishing and according to the stories I've put together, he fell in 3 times. The first time Alan & Doug Kusel fished Louie out.
Then Bruce Rutz (and possibly Tom Jensen) pulled Louie out of the water.
Unfortunately the 3rd time was not a charm for Louie. Marvin Gaer and Harold Reinke came down to find Louie, since he had disappeared completely, but his fishing pole was still there.
Marv asked Bruce to wade in to see if he could find Louie's body...no luck.
Then Harold started tossing in the fishing hook, with the hopes to snag Louie's clothing, which he did, so they pulled his body out of the water.
I'm hoping to find Louie's obituary to see what it might say about the event that occurred sometime in the early 1960s.
The same time we were cleaning up the field dad purchased that we now grow crops on.

Now the other major event occurred on Sunday morning, October 6, 1929.
I'm only going to mention the last name, because there are some grandchildren still living and I want to tell this story as delicately as I can, but still tell it since it is a factual part of our history and sadly nothing new when it comes to suicides.
#6 is where this event took place.
Harold Reinke told me that he and some of his friends noticed someone walking across the trestle bridge carrying a rope...they thought nothing of it and went back to playing.
Then all of a sudden they heard the Great Western train (coming from the north) blowing the whistle continuously, so they ran to see what was going on and then noticed a body hanging under the trestle and over the Great Western tracks...it was Mr. Flenker.

Other accounts I heard are that you could see the body hanging from the north end of Main Street as people were driving down it after church services...today if you drive down Main Street, you can still see the area where the Great Western tracks once came under the trestle.

August 26, 2022


The crane is situated right over the location where the hanging occurred.
Now let's get back to locations that are not tragic like the previous 2 events discussed.
#7 on the aerial photo is the location of the Nishnabotna Creek.
#3 was the Northwestern Depot - part of it was relocated by August Mundt to his farm where it still stands today...and owned by his son - maybe someday it can be moved back to the Trestle Park and restored.
#4 is the location of the Northwestern Stock Yards.
#5 shows the spur off the Northwestern that connected the Manning Mill (later MAC owned by Orland Fara)...originally this was the Doud Milling Company where they made flour.
It was owned by Royal Doud - grandfather of Mamie (Doud) Eisenhower.
I tried hard to make sure that the brick building that was part of the Doud Milling Company was saved when the MAC center was razed but, sadly, the Doud part was also torn down.

View of the Great Western RR - Canary Island on the left


Passenger train roaring into Manning, just north of the trestle

I could go on and on with more stories and history about this area, but I assume I've already lost several readers with this much material to read.

"Water under the Bridge"

This is not only an old cliché but literally billions of gallons of water have flooded through this creek bottom since 1881.

Great Western tracks (left - west), Northwestern tracks (right), Milwaukee tracks in the background.

1910 flood


Great Western stranded in another flood during early Manning history.

June 12, 1950


Manning Elevator Company - later J&S Feed Service

Photos taken by Joe Loucks


East side of the Airport Road - A Farmall and John Deere that should NOT have been left in the field.


The old city ball diamond

For those of you too young to remember these floods, the area developed for flag football, soccer field, and lower ball diamond being used today will again be damaged by flood waters, probably not too far in the distant future...

Great Western bridge - 1950 spring snow melt flood.

One of the reasons for severe flooding is because of all of the bridges supported by pilings in the creek that caught buildings that washed in, trees and residue, and snow that drifted into the creeks and became "ice bergs" that jammed into the bridges...not only road bridges but all of the railroad bridges that spanned the creek.
Marvin Gaer used dynamite to try to unjam some of these ice bergs in the 1960s and early 1970s.
Great Western bridge just north of Third Street was jammed full of some wooden structure that was destroyed and washed in by the flood waters.

The decade of the 1990s was an extremely wet period, including the "500 year" flood in 1993.
It broke all previous flood records since 1881, by 2 feet.

Manning Livestock Auction - built by Robert Dappen, later purchased by Rexanne Struve


1993 August flood - the red arrow shows the flood line at its maximum depth - around 4 feet up the walls.
Bob Genzen took this picture as I was unable to get into town during much of the flood.
Our lane and bottom road were under water.

Now we'll go back to the Milwaukee RR.


This area was used as a staging ground for many Manning parades - this one in 1925.

1941
The Northwestern tracks still there was abandoned in 1937
The temptations were too great over the years, with many kids and even young adults deciding to climb the bridge.
I don't know what kind of trespassing laws existed back then but today if you got caught doing this, I'm sure the fines would be extensive.

Frances Horman and Frank Vollmer standing on one of the emergency outcroppings on the trestle.

Unknown man standing over the Nishnabotna Creek.

Unknown men
The extra steel and ties in between the 2 rails were designed to keep the train from flying over the edge if it would derail...this extra precaution built in was only used on the trestle and bridge.

Erma & Enid Hays - twins and sister to Blanch Grelck
wife of Henry Grelck and grandmother of Sharon (Grimm) Williams

Derailment near the Milwaukee Depot

Unknown people - from the Iola (Taylor) Stammer collection

Milwaukee Road engine

1972
Harold Reinke's metal salvage building (left), Puck family shed in red, fuel barrels next, and finally the stock yards loading ramp.
The asphalt on the right side is where the Depot loading/unloading was located.
You can see the original East Street bridge to the east that was replaced with the current bridge today.

Photo taken by Orval Fink, shortly before it was torn down.
William F. Ohde wanted to purchase the depot and move it, but Milwaukee refused and tore it down.
It is hard to tell anymore if spending all of this time to show off Manning and its history is worth my time, money, and effort.
I've always shown these feature stories to try to encourage more people to get me their old family/Manning pictures, collections, and albums to scan, but since I first set up my web page in 1996, it has mostly been "crickets" for responses to help and share.
But from time to time I'll try to continue to post some more feature stories in the future, still with the hopes that these historical aspects will encourage more people to come forward with their old Manning history...BEFORE their stuff is thrown away too.
I'm sure there are still lots of old pix out there in some Manning collection that I don't have and would be great to scan and then show in web page features like this one.
Someday those collections will all be gone and IF a future generation decides that history is important again, it will be too late.


Auguste (Schroeder) Vinke album

I'm hoping that descendants/relatives of Vinke, Lake, Schroeder, and other families featured in this album will come forward to help me make the various family connections.

Darlene Asmus


December 4, 1924 - August 14, 2022


Click to see the tribute and her connections to Trinity Lutheran Church
If you were born after 2000, you might want to take a look. You'll see an over-view of how the Trinity Church ended up at the Manning Heritage Park.

---
Donna (Joens) Clothier


July 9, 1935 - August 15, 2022


Click to see the tribute
---
Annette (Ehlers) Joens


November 21, 1942 - August 17, 2022

In between continuing to work on all of the obits and military information that Connie & Ann are finding for me, I picked up some more of Spitter Moeller's pictures.
I've seen a lot of old Manning pix (which sadly most have been thrown away), and I've worked with a lot of pix and occasionally I run into one that is really amazing and something I had never seen before.
I have quite a few inside pictures of old businesses but this one from Spitter, who owned the bar at one time and then kept the picture when he sold the business, is in amazing shape at 107 years old.

314 Main Street - possibly Jay & Grelck - before Grimm & Vinke


1915

The list of names of Manning connected Veterans continues to grow...with well over 1000 of them.
Before I had thought about publishing a Manning Veterans' book, I started gathering names and posting them on my Veterans web page in 1996.
As I found pictures and information, I started adding some of it to start a military bio for the various names.
Even though I've been working on this database for over 25 years, I had a lot of names with NO information/pictures.
Fortunately now, with Connie & Ann, we are starting to "fill in the blanks" so to speak for a lot more names.

Here is an example of just one of the names I found by accident when reading about another Veteran.

---
What a lot of the Manning Veterans' write-ups have looked like for many years on my Veterans' page.
Roy Schoening
His name was listed in a Monitor article under Lawrence Nickum...this is all the information I have.
---
Sadly, this is what some of Manning's Veterans military bios will look like in the book, especially the Vietnam to present day Veterans, if I don't get more help from them and/or the family members of deceased Veterans.
Right now I'm working on the information I've received from several sources, including one of Roy's relatives, who I have been in contact since 2012 when he found my web page.
At the time I wasn't working on a Veterans book, so I didn't bug him more about the Veterans in his family. But now that I'm trying to find information on all of Manning's Veterans, with the help of Connie & Ann's findings, I'm able to connect more names, pictures, and information I have in my database...it so happens that the relative had some military pictures I could scan and now I'm able to connect them all with the recent information he sent me.
After compiling all of the raw information I've received in the last few days - here is what Roy's write-up looks like now.
Roy Schoening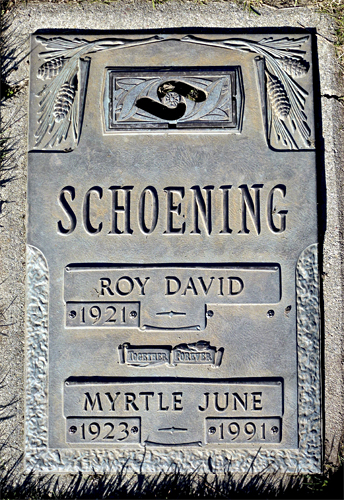 His name was listed in a Monitor article under Lawrence Nickum...this is all the information I originaly had for decades.
Now in 2022, I have finally made the connections and have gathered more information.
As you can see, Roy's burial plaque mentions nothing about his service, so unfortunately we'll never get to read about his service in detail.
Some of the information that I can't corroborate will not be used in the Manning Veterans' book, but my reason for showing it here is so hopefully a relative will find it and correct it and add to it.
---
Roy was born December 16, 1921 and passed away December 22, 1995.
He is buried with his last wife, Myrtle McGill, in Skylawn Memorial Park, San Mateo, California.
Information from a relative remembered that Roy served in the Navy. He was fairly sure Roy was on a ship in Pearl Harbor in December 1941 but could never verify this by finding the ship's name and complement.
The relative knew that Myrtle had a daughter, Patty, from a previous marriage who Roy helped raise.

Roy is the son of Albert and Mary (Hull) Schoening.
Roy's sisters: Edna Farrell and Frances Vieth
Roy's maternal grandparents: August and Auguste (Heunemuller) Schoening
Their children all born in Manning between 1875 - 1895: Ferdinand, Adolph, Clara, Albert, Emma, Ella, Augusta, August served in WWI, Erna, Robert, served in WWI, Dora, Frieda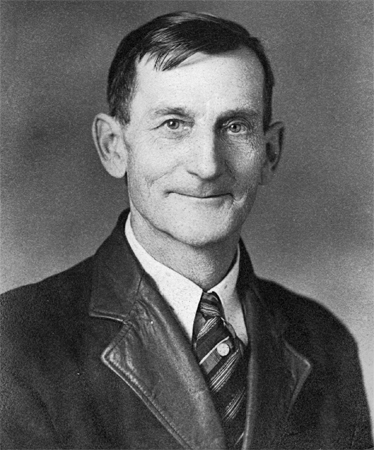 Albert Schoening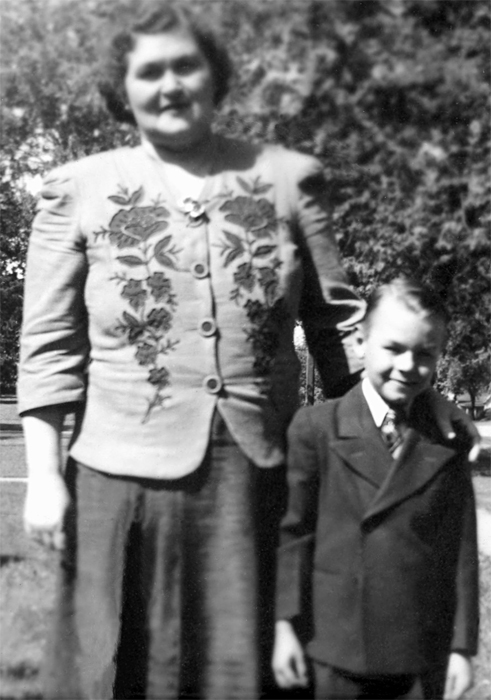 Mary (Hull) Schoening with grandson, Duane Farrell
---
Here is some more Schoening information and pictures from the Schoening relative I scanned several years ago.
As you will see there were Veterans in the Schoening family. Everyone in this Schoening generation was born Manning between 1875 - 1895 and all attended Manning's school: Ferdinand, Adolph, Clara, Albert, Emma, Ella, Augusta, August, Erna, Robert, Dora, Frieda

Robert Schoening WWI
Son of Friedrich and Augusta (Huenmueller) Schoening.
Died March 17, 1978
Enlistment May 4, 1917
Discharge October 9, 1919

August Schoening
August 8, 1890 - December 13, 1958

August Schoening served from October 11, 1917 to June 23, 1919. He was a Sergeant in the U.S. Army and is buried at Ft. Rosecrans National Cemetery, Section S, Site 556.
---
Enlistment October 11, 1917
Departure April 30, 1918 at Hoboken, New Jersey on the SS Manchuria
Rank Private First Class
Service Number 2282118
Unit Company E 405th Telegraph Battalion, Signal Corps National Army
Discharge June 23, 1919
Son of Friedrich and Augusta (Huenmueller) Schoening.
Buried with his wife, Esther S. (Wilson) Schoening
One daughter, Lillie Julieta Schoening.

Camp Lewis, Tacoma, Washington - training center for August
If I use this picture in the book, then I'll digitally repair this image.
This is one of the Schoening girls who graduated in Manning but not 100% sure right now which one.


Possibly Ferdinand or Adolph

Dora (Schoening) & Arthur Jordan

Frances (Schoening) Vieth
Hull side of the family


Rolf and Jess Hull on the original East Street bridge over the Milwaukee RR
I remember the concrete posts that led up to the pipe railing - not sure when they removed them.
For some reason I have no pictures of when they replaced this bridge
sometime before 2000 but I don't remember right now.

Here you can see the Milwaukee tracks to the west of the bridge.


The discouraging thing for me over the last 2 decades is that people who have never lived in Manning but have connections to Manning, seem to be more willing to send me their old Manning pix and history to scan, than many of the citizens who lived/live here, and seem to have little interest in helping me preserve Manning's history.
The pictures and information sent to me by the Schoening relative are an amazing insight into Manning's early history and so VERY prescious historically.

So hopefully this feature will inspire more direct Manning connected folks to come forward so we can publish the MOST amazing community Veterans book...

Putting it ALL together!

I know this will sound like I think "highly" of myself, but I only write these comments to help explain to people why I need to get access to Manning history, whether it be part of some old business/organization, or a family scrapbook/album.
Many people over the years will get involved with their genealogy or a community's history...they are gung-ho at first and then after a while most of them will lose interest or find out how much time/work it takes to preserve things properly.

They will end up losing some of the things they acquired, lose their hard copy information, and now today what they stored on a computer hard drive.

The reason why I can connect history so well for this community is because I've lived here all of my life...all of my ancestors came here between 1873 through the early 1890s, so I have deep roots in Manning.
Then I started actively volunteering in Manning in 1976, following in my mother's footsteps with her interest in history/community and as a country school teacher.

Over the decades I interacted with hundreds of individuals about their family history and/or their involvement on a board, group, organization, club, etc.
I also asked hundreds of people over the years to assist me with my various history projects...especially the older folks who "lived during that history."
I've been photographing events since 1965, and videotaped old timers and activities between 1977 through early 1990...not counting all of the times I sat down with old timers to ask about a picture, event, individual, family member, etc.
I also started my web page in 1996, which has made it possible for hundreds of people with Manning connections to find out about me and then contact me, with many of them sharing Manning history they have and I do in return.

Another requirement to preserving history is to have a good command of computer technology and software. I purchased my first scanner in 1995 and have been scanning ever since.
So with all of this background I'm able to connect names, items, pictures, etc together and to not have most if not all of the attributes for preserving information, a lot of history will go unnoticed or get thrown away.

Because I've been involved with documenting events in the Legion Hall, I know a lot about its history and what was in that building, and attended the sale to purchase old items to keep for a Manning Museum someday...the things most people had no interest in.
Because of my interaction with the legion committee members I knew that they were allowing a local history organization to grab and save things they were interested in.

This brings me to the subject of this feature...
While going through newspaper articles in digital form that Connie and Ann have been finding on the Internet for me, I noticed an article about the Legion Hall where a family donated money for improvements and that a plaque was hung over the door to the hall.
I didn't remember seeing it at the Legion sale, so I hoped that the local group had grabbed it, so I contaced Cory Arp...he was very sure that he saw it and had it in storage...sure enough he found it and here is the scan I made of it.

Now I'm NOT "blowing my own horn" even though it looks that way but this is just one of thousands of examples where I'm able to connect history, that no one else would be able to do, and/or be able to digitally present it on the Internet and to archive that information on a hard drive, for future use or research.
Connie & Ann found Jurgen and Martha Clasen's obituaries but I'm hoping we can find more information to see if one of their family members was a Veteran, or if the Clasen family wanted to donate to the Legion and not have any military connections that would have sparked that donation to this organization.

Plaque that is mentioned in the article below and once hung in the Legion Hall.

This is another attribute a historian needs - an "eye for detail" - that few people who spend time scanning items like this would seldom scan the backsides, and probably not even realize there is pertinent historical information on back.

Now consider that Connie & Ann took time to find these articles and then send them to me.
Next I open a file in my OCR software to convert it into editable text...proof read it several times and finally save it as a file.
Now to present it on this web page I have to convert it into HTML format.
This all takes a lot of time and knowledge for just this part of the process.

Here is the article...

Jurgen Clasen Honored by Manning Legionnaires for His Gift to Legion Hall
Above the entrance door to the new Legion building is a bronze plaque bearing the inscription: Our heating plant given by Jurgen Clasen in memory of his brother, Jann Thoms Clasen.
At 6:15 Tuesday night about eighty Legionnaires and members of the American Legion Auxiliary honored Mr. Clasen for his generous gift with a dinner in the Legion dining hall.
Commander Henry Meyers acted as toastmaster introducing Dr. Arthur F. Smith, who spoke upon the lasting memory, the name that passes on to each generation, is that of the citizen who renders some real service to the community. Mr. Clasen's gift, not only lifted a heavy burden from the shoulders of the Legionnaires but will be of value to the entire community.
Dr. Smith pledged that as long as a Legionnaire lived in Manning the graves of those dear to Mr. Clasen, those of his sister and his brothers would be cared for.
At the conclusion of his talk, all Legionnaires present gave Mr. Clasen the salute of honor which was acknowledged by him with a bow. Mr. Clasen, his brother, Jann T. and his sister, Martha, came to Manning nineteen years ago. In 1927, Martha, who had been housekeeper for her brothers, passed away. The two brothers lived together alone in their home on Third Street until death called Jann in October 1936.
Jurgen now nearing seventy-five years of age, still lives in the old home with his housekeeper.
A visitor who gave honor to Mr. Clasen, and who himself was an honored guest, was Iowa State Commander of the American Legion Vic Sieverding of Grundy Center.
Commander Meyers introduced Commander Sieverding, who spoke briefly on "Community Service," praising the Legion and the Auxiliary for their work in consolidating, communities. He stated that community service was an Iowa idea and that Iowa Legions had won the service trophy for three years.
He especially emphasized the youth program of the Legion, 8000 Boy Scout troops sponsored by the Legion, playgrounds, swimming pools, baseball, high school patrols and the work of the Legion in the highway safety patrol program.
He spoke of the many ways Legion posts served their communities in the purchase of an ambulance, an iron lung, oxygen tents or whatever might be the need of that special community. Mr. Sieverding closed his address with "The American's Creed."
Following the dinner and speeches the Auxiliary held its regular meeting.
Reports were given on unit activities, two dinners and a benefit card party.
The Auxiliary planned a rummage sale to be held in the Legion Hall basement, the second Saturday in May. Blanche Grelck was appointed chairman of the project. Four dozen veterans-made rugs will be on sale. A new member, Mrs. Friedman of Halbur, as a service to the unit payed for having the piano tuned.
It was decided to hold a Carroll County Auxiliary meeting in Manning April 25.
Ethel (Mrs. Amos C.) Lee was appointed luncheon chairman and Mrs. Frank J. Mentzer, program chairman. While the women held their meeting the men performed K.P. duty.
After the dinner Isabelle (Mrs. Arthur F.) Smith showed motion pictures of the Legion boys tearing down the warehouse and building the new structure, step by step. She also showed films of the Manning fires, some of which were in color.
Cards and dancing closed the evening's entertainment.
Carroll Daily Herald, April 13, 1939
---
Now some of you may think - "what's the big deal?" about this plaque...it's not the plaque in and of itself that is important but consider that the Manning American Legion Hall was built after WWI, to provide a place for those Veterans to gather.
THEY not only served our country but served our community.
If you have been reading any of my history articles over the years and reading captions of old photos, OR if you grew up here years ago, you would know how much more those Veterans gave back to the community.
I'm not going to go into all of those things right now...but just want the "yawners" to history to think beyond themselves and appreciate the folks who came before them to give us this great little town to grow up in and live in.

Most people think that a lot of pictures have no significance historically, but I almost always "see" a lot of history in the background of a picture.
This picture came from Spitter's collection and when I scanned it I recognized a LOT of faces in the background...admittedly they are not sharp images but still interesting to see who I can ID. Some of them have passed away, one, Steve Olsen, who passed away 4 years after this picture was taken.
Ann Voge helped me figure out who the man is with the arrow pointing...He is William Waterbury and his wife Bonnie (Schnoor) is in front. Their daughter, Vicki, graduated in 1972.

Denise (Hinners) sent me some names and their locations but I'm just going to list the names here that she is fairly sure of but not their locations for now (I'll have that in the database file): Don Rowedder talking to Becky Sextro, Tom Doyel, Beth Volquarten's cousins who are twins, then in the front of the student area are Rita Schultz, Karen Sturm, and Cindy Vehrs.

Please realize that I've been trying to get Manning pictures identified since the mid-1970s, so this is in my "DNA" historically.
Having done so, also taught me that I need to get 2nd, 3rd, and 4th opinions if possible because it is easy to misidentify people in pictures.


"Spitter" Moeller - WHO?
Craig Moeller - WHO?
Most people don't contemplate that when they are gone - they are GONE!
It won't be long before you'll be a vague memory and then NO one will know who you were or ever heard of you.

I was visiting with Ivan Opperman in the Plaza about a year before he passed away and we got to talking like I do and also Ivan...reminiscing about the past when Orland Fara's name came up...Then I remembered talking to a younger adult in Manning a few years ago, a couple of years after Orland had passed away - when I mentioned his name that person responded with WHO?
I couldn't believe it that the memory of Orland was disappearing that fast.
Then I told that person to look at the trestle just north of Main Street - I said that this rail system is still here, thanks to Orland and the consortium he formed...and Ivan also worked with Orland to save that track in Manning.

Now this brings me to Spitter...the MHS class of 1972 is having their reunion soon and I'm sure Spitter was really looking forward to it - besides being a member of that class, he was a "PEOPLE" person and could visit with just about anyone.

Kevin Struve, another member of that class, also friend and rural neighbor of Spitter had gathered some of Craig's school memorabilia which I'm scanning right now...Kevin also brought out a very neat historical poster that Lonnie Jensen has.
Below is a scan of it. I spent about an hour restoring it. While it was in good shape it had a number of cracks, marks, and some uneven discoloring, so I corrected those issues.
I'll be scanning Spitters' collection of senior pictures - the ones classmates shared with each other and wrote some comments on back.

I already had some of them scanned when working on the Manning Schools history book in 2009, but will make sure I get the ones I don't have from Spitter's album.

I'm so thankful that Kevin Struve thought of me so I can scan more of Manning's history, so if anyone in the future wants to know who lived in Manning, they'll be able to go to my Manning Historical database and probably find pictures and also information, some of which will be from Craig "Spitter" Moeller...

Here is that poster...

Top: Craig Zubrod MHS 1973
Brad Zubrod MHS 1972, Dan Weis MHS 1971, David Edgerton MHS 1973, Lonnie Jensen MHS 1972
Craig - drums, Brad - lead guitar, Dan - bass guitar, Dave - keyboards and Lonnie- vocalist.
Keith Schroeder was the band's sound and lighting engineer.

I'm always working on an idea so Manning will have a museum someday and one of the things I want to do is to hang reprints of senior pictures of as many Manning graduates as I can find.
I've been slowly gathering these types of pictures and know I'll never get ALL of the Manning graduates since 1888, but I think it would be an impressive display none-the-less. I don't have all of the 1972 senior pictures but continue to ask people to go through their collections so I can keep expanding on this project...

Craig Moeller MHS 1972

Ronald P. Vogl

Click to see the tribute

LaRay Freese

MHS 1968

LaRay Freese, formerly of Manning, Iowa passed away on July 27, 2022, at the age of 72.

LaRay was the son of Harvey and Clara Freese, and brother of Cyla and Nylene. Upon graduation from school in 1968, LaRay served in the United States Army in Vietnam and then was honorably discharged.

He completed a degree in computer technology and then moved to Tulsa, Oklahoma to work. He married Polly in 1973 and had a daughter, Jennifer, in 1977. He had four grandsons that he loved to spend time with as often as he could.

LaRay was preceded in death by his father, Harvey Freese, and his best friend and brother-in-law Kenneth Schrum.

He is survived by: mother Clara Freese; wife Polly Freese, daughter, Jennifer Freese, grandsons Dejon Scyffore, Kamron Scyffore, Kaizen Freese, and Kenton Freese: sister Cyla Schrum; Sister Nylene Curtis and husband Billy; and several nephews and nieces.

Back: Ron Arp, Craig Ruhde, John Detlefsen, Kelly Pratt, Ron Leitschuck - coach
Middle: Keith Joens, Gary Knueven, Terry Irlmeier, LaRay Freese, Charles Brotherton - coach
Front: Darrell Ohde, Terry Hargens, Rick Hargens, David Kuhn, David J. Schroeder
Junior High basketball team - MHS 1968.
Featured in the Manning Monitor December 12, 1963
1968 MHS graduates: Ron Arp, Michael Blum, Linda Case, Clinton Chandler, Dennis Dammann, John Detlefsen, Charles Ehlers, Linda Sue Ehrichs, Linda Ann Eickman, Helen Marie Espenhover, LaRay Freese, Linda Graner, Terry Hargens, Jane R. Heithoff, Deborah Kay Hinners, Thomas Irlbeck, Lynn Irlmeier, Shirley Irlmeier, Terry Irlmeier, Keith Joens, Kenneth L. King, Gary Knueven, Bonnie Jane Kruse, Gary Kuhl, David Kuhn, Jake Kuker, Connie Kusel, Douglas Long, Richard Mahnke, Bronwen Morris, Ann Marie Mueller, Allen L. Muhlbauer, Cynda Ann Musfeldt, Darrell Ohde, Jack Charles Peters, Janice Peters, Patricia Kay Pfoltner, Kelly Pratt (valedictorian), William W. Ranniger, Craig Ruhde, Peggy Saunders, David Jon Schroeder (salutatorian), Linda Lee Schroeder, Sandra Schrum, Dianna Strosahl, Rhonda Struve, David John Schultz, Eileen Schwaller, Gwen Tank, Kathryn Wegner, Judith Gail Wetzel, Paul Wurr
1968 former students: Dixie Baley, Peggy Bellows, Gwenna Bogatzke, Marla Borkowski, Kenneth Brady, Victoria Frahm, Janet Galvin, Kenneth Galvin, Patricia Goer, Dorene Golwitzer, Norene Golwitzer, David Grage, Gary Haase, Joyce Halbur, Larry Hargens, Ricky Hargens, Julie Hass, Elaine Hon, Vernon Irlmeier, Judy Jones, Ralph Kaleta, Danny Kienast, Charlotte Knapp, Karen Knudsen, Donald Kuker, Richard Loucks, Karen McCammond, Rebecca McConnell, Laura Meaike, Arlene Otto, Jeffrey Peterson, Marvel Popp, Steven Riesselman, Janna Sue Schroeder, Stanley Schwiesow, William Brick Sebern, Marsha Segebart, Barbara Sorden, Barbara Steffes, Barbara Watson, Judith Watson, Paulette Weiss, Nancy Wilson, Brad Winkleman, Patricia Wuebker

Helen Wiese of Aspinwall - the BIG clue I needed to figure out more connections of this WWI Veteran shown below, who all I originally had was his commander picture...then Connie found some military information and burial site which gave me the EXACT spelling of his last name - which can be a big deal when searching for him on the Internet, but still no detailed information about him.
Then Connie found an article about Al that gave me more clues as to why he moved to Manning and his connections here.
So if anyone has even a little clue or tidbit about a Manning Veteran - PLEASE contact me, as your information might make the connections to information I have in my database that will help me with a Veteran or some aspect of Manning history.

Private Algot S. Jacobson
August 8, 1898 - November 4, 1968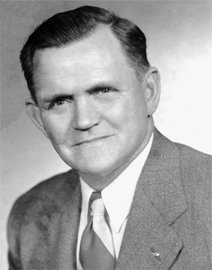 1929-30 American Legion Commander
---
Buried Hills of Rest Memorial Park, Sioux Falls, South Dakota
Unit SATC (Students' Army Training Corps)
Service Number 5283689
Enlistment October 3, 1918
Discharge December 13, 1918
---
Anyone who has more information about Al's service - please e-mail Dave Kusel
Argus Leader article
Original source of this article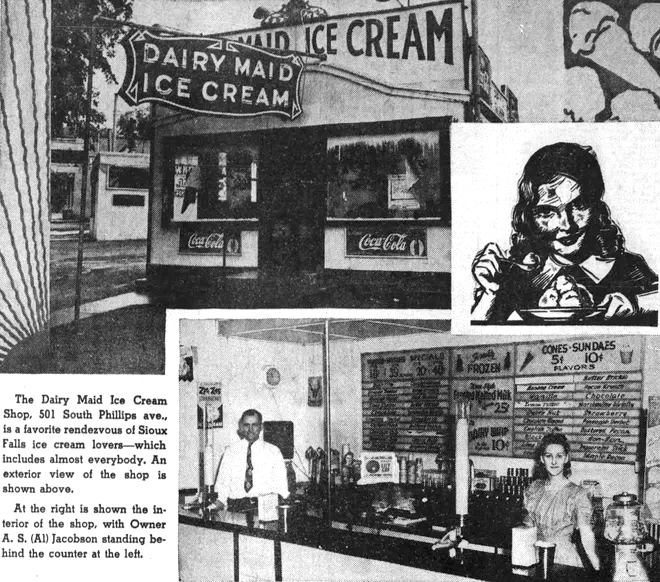 Algot S. Jacobson


By Eric Renshaw, Special to the Argus Leader October 26, 2018
Sioux Falls, South Dakota

Looking Back: Beloved ice cream shop owner also wrote to dozens of WWII soldiers
Eric Renshaw Special to the Argus Leader
Dairy Maid Ice Cream shop on Phillips Avenue was owned by Al Jacobson, with some customers coming from nearby Washington High School.
There once was a little ice cream shop on the southwest corner of 13th Street and Phillips Avenue. It didn't last long, but to some, it was never forgotten.

It was called Dairy Maid, and it was owned by a man named Algot Jacobson. His friends - indeed everyone - called him Al. He'd insist on it. Al was born August 8, 1898, in Glenwood City, Wisconsin. He graduated from Glenwood City High School and served his country during the First World War, returning home to attend college.

Al attended Iowa State College in Ames, Iowa, where he was prominent in the dairy program. He was president of the dairy club, a member of the ag club and on the dairy products judging team before graduating in 1926. After college, Al found employment in Manning, Iowa, and worked to become the foreman of the Manning Creamery Company.

On May 5, 1928, Al married Helen M. Wiese of Aspinwall, Iowa, daughter of Meves and Erma (Hayes) Wiese. Together, they had two daughters, Judith and Marjorie. The family moved to Sioux Falls in 1935 to get in on the ice cream game. Al opened Dairy Maid Ice Cream at 814 S. Main. By 1937, the business had moved to 501 S. Phillips, a spot with much better visibility. Dairy Maid attracted students from Washington High School, which was just around the corner. The students loved the delicious treats Al served, but they also liked his fatherly demeanor.

As an ice cream shop that stayed open year-round, Dairy Maid was a rarity. Al had a mind-dizzying variety of ice creams from which to choose, including vanilla (perennial favorite), chocolate, strawberry, cherry nut, chocolate almond, chocolate chip, butter brickle, maple nut, buttered pecan, black walnut, black raspberry, lemon flake, peppermint, zigzag varieties of strawberry, raspberry, orange, pineapple, and lime sherbet. Hand-packed pints and quarts of all of these were ready for pickup anytime. Dairy Maid also served the usual soda fountain fare: malted milks, sundaes, fountain specialties and soft drinks.

It was the Dairy Maid philosophy that ice cream should be upgraded from a mere dessert to a food. It should be enjoyed year-round, and at least one pint should be found in every household at any given time.

In 1941, the U.S. entered World War II. Many of those fresh-faced kids who got to know Al at Dairy Maid were shipping out to serve their country. At a time when overseas phone calls were rare and expensive, correspondence was important for keeping up the morale of our fighting forces. Al began writing letters to many young men to give them something to look forward to. He wrote the letters longhand, up to the point in which he'd collected more than 40 pen pals. At that point, he mimeographed a newsletter for them. This wasn't a marketing scheme, and there were no ulterior motives; Al just knew that it helped, and he was that kind of guy.

Al opened a hatchery with a new business partner, John F. Smith, in 1946. Al stayed on at Dairy Maid but closed the business in 1949. In its place, a new location for Lorin Motors, a used car company, was built.

In 1964, Al was honored by the Kiwanis club for his letter-writing campaign. It was 20 years after the fact, but those who had returned from World War II still remembered and were grateful for what he had done. In early 1965, The Argus Leader named him citizen of the week for the same reason.

Al Jacobson died November 4, 1968, at the age of 70. He was remembered for his amazing ice cream and for his good heart. People like Al should be remembered, so I'll carry on the tradition of reminding the community of the effect a good person can have.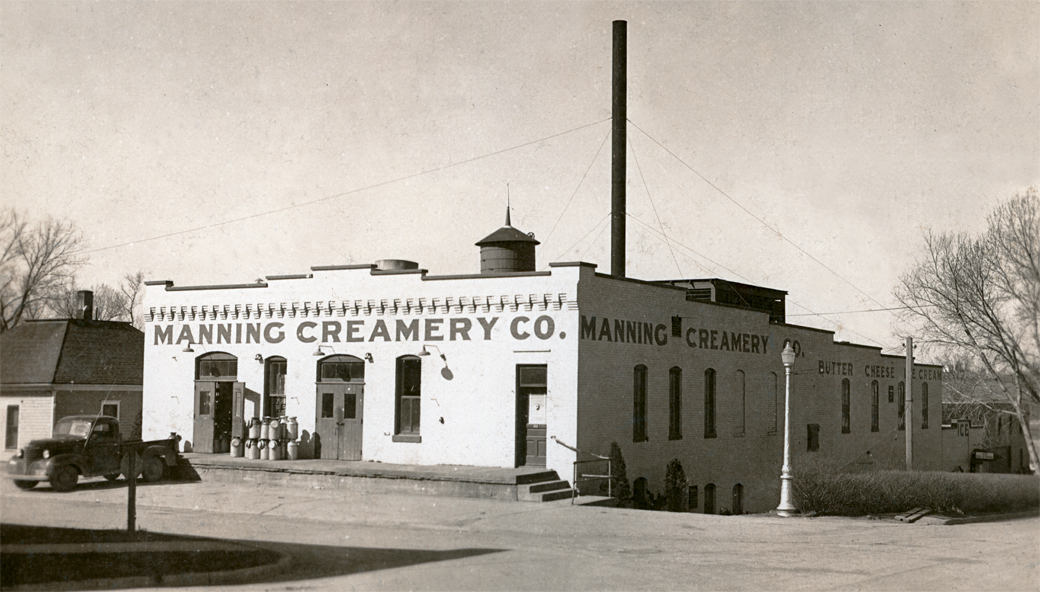 This is what the Creamery looked like sometime in the 1940s...
Probably similar to what it looked like when Al was the foreman before moving to Sioux Falls in 1935...
The business expanded several times over the years, along with changes to the front.
When I look at digital pictures I took during the early years of digital cameras (my first one, a Canon in 1994) I could kick myself now for taking low resolution pictures and even downsizing many of them because hard drives were small and very expensive with no externals for backup, so after transferring them from my camera I would downsize them so they didn't fill up the hard drive so fast.
Now with relatively inexpensive external drives that are Gigabytes in size, I take the highest resolution pictures my camera will take.
When you see me complain about low resolution pictures people make when they scan things themselves, my experiences of the past are what taught me about size and resolution.
These are the full size images from my database.


October 17, 2000

Razing the building April 6, 2001

While I'm completely overwhelmed with information that Connie, Ann, and I are finding on the Internet and then comparing to what I have in my database, along with contacting various individuals who I have in my database and getting more information from them, I'm slowly making progress with the Manning Veteran database and Manning history in general.
The more I edit and archive, the prouder I get of our ancestors and history of our community.
This first article is a little different from the other articles I've seen from WWI in that it states that Manning boys volunteered more than the combined numbers of the rest of the Carroll County towns.


Manning has furnished 29 young men for the Army and Navy and most of them German boys. Manning has apparently furnished more men for defense of their country than all other towns in the county combined. The German-Americans are surely showing great loyalty to the flag.
At Manilla, 11 recruits, mostly Germans.
Those who are disposed to question the loyalty of our German population should make note of these facts.
Coon Rapids Enterprise April 27, 1917
---
Then I continue to find more Manning Veterans who I did not have in my database...I'm especially excited about 3 more GAR Veterans I did not have and are highlighted in yellow below, 1 of whom we have found more information about them, and will continue to search for the other two.
I already had James Halford and his information in my database.


SOLDIERS' REUNION
EDITOR ENTERPRISE: Dear Sir will you please announce in your paper that there will be held on the Manning Union Fair Association ground, September 15th, 16th, 17th, and 18th, 1885, a reunion of the soldiers and sailors of the late war, where there will be tents or barracks erected to accommodate all in attendance. The usual order of excursions each day, such as grand mount, dress parade etc. Good speakers will be in attendance also. A sham battle will be fought on one of the days with due notice of which will be given. All G.A.R. posts and comrades are cordially invited to attend, and will be admitted free to the fair, which will be in progress at that time The reunion will be under the auspices of McPherson Post, No. 33, G.A.R.
By order of F. Markle, Commander.
James Halford, Arthur L. Sanborn, W.J. Morrow, Committee.
Coon Rapids Enterprise, Iowa September 4th, 1885

1883 first year of the fair grounds

Yes, Manning had a fair ground - where the soccer field is located today. There was a race track and huge stands.

1892

1922 MHS football game - you can see the fair ground grandstand in the background.
The arrow is pointing to the Herman Hagedorn blacksmith shop - later the site of the Legion Hall.
---
Here is the information Connie found for one of the three GAR Veterans I did not have in my database.

From: 1889 BIOGRAPHICAL HISTORY OF SHELBY AND AUDUBON COUNTIES
JUDGE ARTHUR LIVERMORE SANBORN is a native of the State of New Hampshire, born in the town of New Hampton, November 7, 1842.
His father, Caleb Marston Sanborn, was of the thirteenth generation of an English family who were among the first English settlers of New Hampshire.
The mother of Arthur L. was a Miss Nancy Quinley, daughter of James Quinley, who was a soldier in the Revolutionary war, and held a Captain's commission.
Arthur L. Sanborn is the youngest of sixteen children, ten of whom lived to maturity.
He remained in his native county until he was fifteen years old, when he went to Massachusetts, and went to work in a sash, door and blind factory, in which employment he continued until the breaking out of the Rebellion, when he enlisted, August 14, 1861, in the First New Hampshire Cavalry; he served his country faithfully until July 19, 1865, when he was mustered out of the service as Quartermaster Sergeant.
He returned to New Hampshire, and soon went to Chicago, and worked there one year with J.H. Reed & Co., wholesale druggists. He then went to Carroll County, Illinois, and in 1868 he came to Audubon County, stopping in Viola Township and opening up a new farm, he remained there eight years. He left the farm and spent six months in Exira, and then went to Washington County, Iowa, returning to Audubon County in 1878.
He was appointed postmaster of Audubon, receiving a commission from 1879 to 1883; at the expiration of his commission he was succeeded by E.H. Kimball.
On retiring from the post office he went to Manning, Iowa, and there engaged in the drug trade with Cloughly Brothers. In 1888, he returned to Audubon, still in the employ of Cloughly Brothers, as clerk, a position he now holds.
Mr. Sanborn was united in marriage December 24, 1887, to Mary Cameron, a daughter of Allen and Catherine Cameron, and a sister of John Cameron. Seven children have been born to this union; Arthur, Donald, Herbert, Viola, the wife of E.R. Dutt, and Mabel; two died in infancy.
Mr. Sanborn is a member of the Veritas Lodge No. 392. A.F. & A.M., being first junior warden of the same. He is a member of Allison Post, No. 134, G.A.R. Politically he is a staunch Republican.

GAR certificate
---
I've been adding names of Manning Veterans to my online military database since 1996.
Over the years I kept adding names and some information/pictures if I found some to go with the name.
As time went by I ended up with around 100 names with no or little information in a list of 1000+ total names.
Here is one such name with no background information on the person.
Fortunately Connie, Ann, and I have found more information for Roy.


Roy Schoening

His name was listed in a Monitor article under Lawrence Nickum...his name was all the information I had until now.

Roy David Schoening
Birth December 16, 1921
Death December 22, 1995
Burial Skylawn Memorial Park, San Mateo, California

Wife Myrtle June (McGill) Schoening
Birth March 26, 1923
Death January 21 1991
BurialSkylawn Memorial Park

Other information
Roy Schoening 1921-1995 was born in Council Bluffs, Iowa (according to the SS Applications and Claims Index).
That same source lists his parents as Albert Schoening and Mary Hull.
There is a marriage record in Iowa for Roy to Marie Janette Wallace on January 16, 1945, Carroll, Iowa.
Then a marriage record appears in California on October 7, 1967 to Myrtle J. McGill.
Myrtle was born in Squires, Missouri.

From a nephew of Roy:
I do know Roy served in the Navy. He was on a ship in Pearl Harbor in Dec 1941. I could never verify this because I could not find out what ship it was.
Myrtle had a daughter (Patty) from a previous marriage who Roy helped raise.

Not sure if is the same Roy Schoening
Name: Roy D. Schoening
Age 29
Birth abt 1922
Arrival August 1, 1951
Arrival Place Agana, Guam
Vessel USNS General Sultan

No mention of military service - which is why I first wasn't sure this was Manning's "Roy."
---
Then there are items of information like this letter written to the Coon Rapids newspaper that lets me know this WWI Veteran was connected to Manning...another Veteran I did not have in my military database.

Coon Rapids Enterprise November 15, 1918
France, October 21, 1918 Dear Mother and Father:
How are you and all the folks at home? I am well and have been all the time. I wrote you a letter while I was in England but owing to a slight mistake on my part in putting my return address on the envelope the Censor sent it back to me.
I expect it seems like an age to you since you lad a letter from me.
I know it has been an awful long time, since I have had a letter from anyone.
I haven't had any mail since I left the U.S. but I think we will get our mail maybe tomorrow. I hope you will send me the Manning paper each week, so I can read the home news. We don't get much news here.
We had a nice trip across. We ran into a pretty stormy sea as I suppose you know now from reading about the ships that had the accidents. We were in the same bad weather at the same time, but we came through it all without anything happening to us. I didn't get a bit seasick either. Some of the fellows got pretty sick for a few days. But they got over that all right. I have been fortunate in not being sick for a single minute since I left the states.
I have seen both Forrest and Fritz since I came to this camp. They are both well and hearty as can be. I saw Forrest today and talked with him for quite a while. We are in rest billets now right among the French people, in their little villages. We have quite a time and lots of fun trying to talk with them. They are nice people and welcome us as best they can in their language. France is a pretty country and so is England.
I believe the country itself is prettier in England than here in France.
We saw some very beautiful landscapes there. The sun shone here all day today. And that sure helps to make it nice. And the country looks so much prettier, too.
I hope you got my card saying, I had arrived safely. I know that if you didn't get it you would have worried all this long time. We have been on the go all the time or I would have written sooner. The officers have been too busy to censor our letters, so they would not have gone if we had written. I think we will have more time now though and I will try to write more oftener.
You must not worry about me if my letters are delayed some. They are apt to be late now you know but the service is good now considering everything. I will do my best to get a letter to you quite regularly.
I will try to write a letter in a day or so when I get some mail.
Your loving son,
Private William R. Harvey
Battery B, 127 Field Artillery (F.A.), American Expeditionary Forces (A.E.F.) in France

While working on more obituaries and military information from Connie and Ann, I noticed some interesting historical events when Henry Arp passed away.
Today we hear about national and international events and catastrophic weather & extreme natural events.
March of 1936 was following an extreme cold/snowy winter in Iowa (unaware of the severe Midwest drought coming that summer), and there were other extreme weather events in the US, and dangerous events occurring in Europe - the pre-curser to WWII.
So when you hear "chicken littles" today say the sky is falling…saying that things never occurred this bad before - take heed and run as fast as you can from these types of people. Most of the time it is just history repeating itself (that generations of people on Earth survived before us) and the people who "cry wolf" serve no purpose in life, other than to seek attention for themselves and they actually make things worse in society.

Carroll Daily Herald, March 3, 1936
Funeral Rites This Afternoon For Henry Edward Arp
Manning Resident Dies Suddenly While Sitting In Chair
Funeral services for Henry Edward Arp, 79, who died suddenly Saturday afternoon, February 29, 1936, while sitting in a chair, were held this afternoon at the Ohde Funeral home. Rev. A.D. Steffensen of the Methodist Church officiated at the services. Music was furnished by the Presbyterian quartet. Interment was in the Manning Cemetery.
Mr. Arp had been in failing health for some time, but each day was able to be up and around. His daughter, with whom he made his home, went into the room to talk to him and found him sitting in his chair dead:
Born At Camanche
Mr. Arp was born on December 24, 1856, at Camanche, Iowa. In 1879, he moved from Camanche to Shelby and in 1903 located on a farm near Manning.
Miss Elizabeth Blakely became his bride on January 12, 1876, at Camanche. She passed away on November 25, 1924.
Those Who Survive
Survivors include the following children: Anna, Frank, Irwin, and John, all of Woodbine, Henry and Miss Mabel of Manning, six grandchildren and three great-grandchildren.
In 1916, Mr. Arp retired from the farm and Moved to Manning where he had since lived.
(grandfather of Lyle & Norman Arp and Marian Knueven)
---------------------------------
Private Banking Abolished Today Throughout Italy
Financial Institutions Converted Into Public Banks
League Of Nations Gives Two Countries Week To Decide On Peace
Geneva (AP) The League of Nations (predecessor of the United Nations) committee of 13, representing every member of the council except Italy, decided today to appeal to Italy and Ethiopia for peace and gave the two nations one week in which to reply.
Rome (AP) Private banking in Italy was abolished today by a sweeping banking reform passed by the council of ministers in a session at which Benito Mussolini declared anew Fascism's defiance of League of Nations sanctions.
The cabinet ordered the four biggest banks in Italy - The Bank of Italy, the Banca Commerciale Italiana, Credits Italiana, and Banco Di Rome - declared public banks.
The ministers also confirmed a public bank status for a number of other important banks including the Banco De Napoli, Banco de Sicilia, and Banca Navionale del LaVoro.
The strength of the bank of Italy was reduced to a capitalization of $300,000,000 lire ($24,000,000 dollars) to be subscribed to by the public banks.
---------------------------------
30,000 KILLED
With the Northern Italian Army At The Front, Ethiopia (AP) The Italian army today crushed 30,000 Ethiopians under the command of Ras Imeru, governor of Gojjam province, concluding a battle began three days ago.
---------------------------------
Manning Young Man Suffers Broken Leg; Run Over By Truck
Hilbert Reinhardt, 22, son of Mr. and Mrs. John Reinhardt of Manning, broken leg and suffered other injuries Saturday when a truck load of steers passed over him. He slipped under the rear wheels when he jumped from the moving machine. He was rushed to the Wyatt Hospital.
Mr. Reinhardt has been employed on the Loren L. Hockett farm west of Manning for the past 5 years. Mr. Hockett is a stockman.
---------------------------------


Remember the days of the hand pumps?
Flood Or No Flood, Billy Pumps
You'd think that torrential rains which poured down on northern California

without cease for two weeks

would take care of the water supply question, but Billy Reynolds, on his family's ranch near French Camp, still has to go to the well for water, as shown above. Families were warned to distill or boil well water because of typhus danger.
---------------------------------
Rivers In Iowa Pouring Water Over Lowlands
Two Rivers Near Missouri Valley Choked With Ice
Highway Engineers Gather Dynamite; Blast To Save Bridges
Missouri Valley (AP) Nearly 100 families living in the Missouri River lowlands near here have left their homes in the face of flood danger, officials here said today.
Des Moines (AP) Gorged with ice, streams and rivers in southwest Iowa poured mounting floods over their lowlands today.
The Nishnabotna River, choked with ice for 15 miles between Randolph and Hamburg, piled out of its banks over Highway 3, east of Sidney.
A half mile of the road was under a surging flood, cutting off all traffic.
At Missouri Valley
The Boyer River south of Missouri Valley broke out of its levies early today, flooding over hundreds of acres of lowlands.
Willow Creek to the west of Missouri Valley also turned into an ice-bearing current of thaw water.
Highway engineers gathered dynamite to blast out ice jams threatening to sweep out several bridges along these streams.
---------------------------------
Sweeping Tax Law Changes Are Suggested
Levy On Undistributed Corporation Profits Is Recommended
New Levies Would Boost Revenue $620,000,000 On 1936 Incomes
Washington (AP) Sweeping tax law changes including imposition of a tax on undistributed corporation profits and repeal of the present graduated corporation income tax, were recommended to congress today by President Franklin Delano Roosevelt.
He estimated the tax on undistributed corporation profits would yield $1,614,000,000 annually.
"Thorough Revision"
In a momentous message recommending a thorough revision of the national tax system, the president also proposed:
Processing taxes spread broader and thinner than the old levies outlawed by the Supreme Court.
A "windfall" tax to recover a considerable part of the old processing taxes which were returned to the taxpayers.
Repeal of Taxes
Repeal of the existing capital stock tax, which was estimated to yield $163,000,000 in the fiscal year 1937.
Repeal of the corporation excess profits tax, which was estimated to yield $5,000,000 in 1937.
The graduated corporation income tax, which the president proposed to repeal, was estimated to yield $826,000,000 in the fiscal year 1937.
Treasury experts were understood to estimate that the proposed new levy on undistributed corporation profits would not only replace the taxes which would be repealed, but would provide an additional revenue of $620,000,000 on 1936 corporation incomes.
---------------------------------
300 Cases of Disorder In Big Walkout
Violence Marks Strike Of Building Workers In New York
100 Arrested; Score Injured In Fighting With Officers
New York (AP) Fresh outbursts of violence flared today in the buildings workers' strike as roving bands of strikers sought recruits to the walkout and visited buildings In which their jobs had been taken over by replacement workers.
The clashes continued even as representatives of the building service employees' union and spokesmen for building owners conferred at the mayor's office.
New York (AP) On a wave of violence, striking building service workers sought today to drive through a complete tie-up of the skyscraper life of America's largest city.
Flying squadrons at strikers, making lightning raids to force out employers who refused to answer the walkout call, battled guards and non-striking workers.
300 Disorder Cases
Police squads answering night radio calls found smashed doors, shattered windows and cut elevator cables.
Police recorded more than 300 cases of disorder. Almost 100 arrests were made. A score of persons were injured and about that many more treated for bruises in fighting.
---------------------------------
Britain Plans Big Expansion Of Arms Forces
Mobilizing Industries For Instant Readiness In Case Of War
Copyright By The Associated Press
London - Great Britain's government announced today a vast immediate expansion of its Military forces and industrial mobilization for instant readiness in case of war.
A government report said the rearmament and increased national defenses were made necessary by complications of the international situation combined with a world-wide expansion of armaments.
The United States, Germany, Belgium, France, Italy, and Russia were listed as having embarked already on similar plans.
---------------------------------
Carroll Daily Herald April 8, 1936
Rites Thursday For Ferdinand Stahl, Manning
Was Resident Of That Community 20 Years; Ill Several Years
Funeral services for Ferdinand Stahl, 80, will be held in the Ohde Funeral home at Manning Thursday at 2 o'clock. Rev. E.J. Hough of the First Presbyterian church at Shenandoah will have charge of the services.
Mr. Stahl passed away at his home here Monday night. He had been ailing for several years, but death came unexpectedly.
Born in Germany
He was born in Germany in February 1856. He farmed in the vicinity of Manning for many years, moving here 20 years ago.
He is survived by his widow, Lena (Petersen) Stahl; two daughters: Mrs. Henry Grimm, Manning, and Mrs. Minnie Jessen of Clinton; two sons, Labert and Herbert. One son, Ferdinand, passed away several years ago.
Pallbearers will be Fred Friedrichsen, Charles Ossenkop, James Mundt, Eggert J. Puck, Harry Schade, and Fred Bartels.

Ferdinand was Labert "Bud" Stahl's grandfather


---------------------------------

Tornado Kills 100 In Mississippi
General view of wrecked homes in the residential section of Tupelo, Mississippi, after the tornado of April 5, 1936, had leveled the section, killing 100 and injuring 1,000. Torrential downpours which followed the tornado aided the firemen in overcoming several fires that broke out.



---
Memorial Rites For Cpl. Wagner Held on Thursday

Memorial services were held at Sacred Heart church at 8 a.m. Thursday for Corporal Benjamin Wagner who was killed in action in the South Pacific March 13, 1945. Mass was read by the Rt. Rev. Msgr. F.H. Huesman and the sermon was given by Rev. Fr. Leo Lenz.
The United States flag was presented by Albert Schoeppner to Mrs. Florence Coe, Cpl. Wagner's mother. The flag bearer was Otto Popp of Manning and color guards were Herbert Schelldorf and Emil Kuhl of Manning. The bugler was Billy Roberts of Manning.
Active pallbearers were John Kaus, USN, Lawrence Wolterman, USN, Leonard Sturm, USN, and Alphonse Dentlinger, USN. Honorary pallbearers were Owen Ohlinger, Joe Schaeuble, Norman Schreck, Glenn Greteman, Alphons Prebeck, and Lawrence Sporrer.
Veterans of World War I attended in a group, and also the young men's society, of which Cpl. Wagner was a member.
Many relatives and friends from Sioux City, Fort Dodge, Omaha, Nebraska; Carroll and Manning attended the rites.
Son of Benedict and Florence (Trecker) Wagner, Benjamin was born May 10, 1925.

While Benjamin is part of Templeton's military history, I noticed all of the Manning connected folks who honored Ben during his military service in Templeton.
Billy Roberts was a 1948 graduate of Manning High School.



---
YOU CAN'T WIN, DICK!


Richard Rix, one of the most ardent Boy Scouts in Manning, was a much-disappointed boy this week. He had hoped that the mumps would pass him by until after the camporee at Lake Mitigwa, near Madrid, Iowa. They did, he had just reached camp, when his parents, Mr. and Mrs. Ted Rix, received a call that Richard had the mumps and he was forced to return home.
Carroll Times Herald, June 11, 1948


September 25, 1913 Manning Monitor
Who threw the egg? That is a question that is puzzling the Manning band. Last week while practicing in the town hall an egg crashed against the window frame close to one of the musician's head. At once there was a discord and one of the players threw up his hands and cried out "Stop, boys, stop, someone is throwing eggs." The entire membership lay down their instruments and started on the run down the steps. When they reached the bottom of the steps, some heard a door slam and the laughter of two of Manning's young ladies safe from harm. In front of the hall sat a sack of eggs and a package of postum (powdered roasted grain used as a coffee substitute). The eggs were counted and there were but eleven. The boys know where the egg came from. But who threw it, that's the question. Each member of the band is doing a little detective work, and should the fellow who threw the egg be of small size he must settle with every member of Manning's band.

I know the folks who frequent my web pages like the history I present, but I also know they are interested in the present day activities in Manning - something I don't always have extra time to edit and lay out a web page to show the pictures and provide captions and information.

This feature will give you a little idea of what has been going on in Manning through August 1.

2022 projects & some history

For some of the links you'll find that I added some history - so don't stop looking at just the first several pictures - there might be some old images and information that you'll find interesting.

Denise (Hinners) Doyel is one of my Manning history helpers - she is always watching for old Manning items of interest for me to scan.
Most people just throw away old receipts without any consideration about their historic importance.
So if you run across old receipts, especially ones that your parents/grandparents kept of old Manning businesses, please save some examples of each business for me to scan.

Fraulein Haus - Owner Joan Phillips
Located at 311 Main Street - some of you may remember it as the Golden Rule for many years.
Owned and operated by the Asmus sisters: Verna & Marie who married Brady brothers


Oh how times have changed the way business transactions were handled.

I'm trying to remember who Mary was listed as sales.

As I continue to go through the newspaper articles that Ann & Connie have been sending me, I see so much amazing and interesting history that I want to digitize and archive.
Sadly, today, with our excessive privacy laws, a lot of our history is lost forever - while most people today will think this is nothing but useless gossip, it is an AMAZING insight into our past.
This type of information was very common in most small-town newspapers and continued into the 1970s.

Carroll Times and Carroll Sentinel, September 3, 1914 - Manning activity.
Fred Miller, of Carroll, was seen on our streets Monday.
Miss M. Daily and nephew, Curtis Stuhr, left for Mason City last Saturday.
Adam Waldschmidt, of Hartington, Nebraska, is visiting in Manning at present.
Claus Moeller, of Springfield, Minnesota, is here visiting with relatives and friends.
Mr. and Mrs. William Shirk are the proud parents of a baby boy born one day last week.
Mrs. Julius Rix returned last week from her two weeks visit in Springfield, Minnesota.
Mr. and Mrs. John Rix and children, of Arcadia, visited Sunday with their cousin, Henry Sievers, and family.
Mr. and Mrs. George Memhardt and Miss Hey were in Manning Saturday and Sunday taking in the Kriegerfest (Veterans of Germany celebration).
Mrs. Chester Babcock, who lives near Carroll, visited one day last week with Mr. Louis Babcock and family.
Mr. and Mrs. Tony Anton and Mr. and Mrs. Fike Anton, of near Westside, visited with Peter Rix and family, Monday.
Mr. and Mrs. Henry Hoffmann and sons, Walter, Harry, and Teddy, left for the lake Wednesday to spend the rest of the week.
Last Monday fire broke out in the barn on the August Reimer farm. The origin of the fire is unknown. Mr. August Ploen lives on the farm.
The Ladies Aid Society of the M.E. Church was entertained last Wednesday afternoon at the country home of Mr. and Mrs. Grant Hockett.
Miss Anna Kerkhoff, of Maquoketa who has been visiting for some time with her sister, Mrs. Fred Kortum, returned to her home Saturday morning.
Misses, Bertha and Emma Schultz, of Stockton, Iowa, are visiting with their sister, Mrs. Herman Ahrendsen, and with their cousin, Mrs. Claus Nielsen.
Mr. and Mrs. Adolph Mohr, of Arcadia, visited with Joe Heider and family and with Mr. and Mrs. Ed. Eckholdt, and also took part in the Kriegerfest.
Mr. and Mrs. George Lehmkuhl, of Wisner, Nebraska, are here visiting with H.P. Hansen and family and also helped Manning celebrate the Kriegerfest.
Mr. and Mrs. John Kempf, of Audubon, visited last week with his parents, Mr. and Mrs. Charles Kempf, Sr., and with his brother, Charley, and sister, Mrs. George Dau.
Mrs. Henry Grau, Sr., was taken to Omaha last week and was operated on for some spinal trouble with which she has suffered a long time. At this writing she is doing fine.
Mrs. G.W. Pencker died at Wolsey, South Dakota, and was shipped here for burial at the Hayes Township Cemetery. She was the mother of our townsman Mr. John Pencker.
Frederick Jacob Jansen, of Dallas, South Dakota, is here visiting with his old friends. His former home was in Manning, (son of Claus & Frederica Jansen) and he also took great interest in the Kriegerfest, for he is an old German soldier.
We are sorry to state that Mrs. John Fonken (Doretta Koch) is quite sick at present and not expected to live. The children have all been called to her bed side, but she does not seem to know them. She is 79 years of age.
While Emil Albert was out riding one evening last week, he in some way lost control of his car and it tipped over, throwing him out and breaking his arm. He was very fortunate in not being hurt more seriously.
Mr. and Mrs. John Hoffmann were greatly surprised last Tuesday evening by a number of their friends who came to their home with loaded baskets to remind them of their deep friendship for them. Mr. and Mrs. Hoffmann will soon leave Manning for California where they will make their future home. Mr. Hoffmann has disposed of his business to his son, Henry, who at present lives in Harlan but will come here to live. Mr. Hoffmann has been a business man of Manning for thirty-one years. We wish them happiness in their new home.
Nels Wiese came very near being in a bad train accident Wednesday when the Great Western passenger coming from Omaha at noon hit his buggy while on the grade crossing leading away from the Charles Schuenemann farm home. High weeds hid the train and before Nels knew it he was thrown violently from his buggy. One horse was badly injured, the harness cut and the buggy smashed. Nick Schrum and Otto Paysen, who live near, came out and assisted Nels to get on the train. He was brought to Manning, and although no bones were broken he has a number of black and blue spots.

It never ceases to amaze me where Manning history ends up - so glad to have run across this item on the Internet.

Manning makes the Associated Press Wire in London, England in 1968


121 Third Street - Walter and Donna Felker family home


Associated Press wire November 14, 1968


Last name of the seller is Collison
Hello Dave,
It sounds like it is going to the right home.
I purchased it in a batch of 40 press photos last month that was split between USA & UK subjects ranging from animals / birds to architecture and building. A bit of a random lot but it had 3 or 4 photos of my home town in UK, and several of its key building in construction, hence the purchase.
Best wishes
If anyone is in contact with Walter or his 4 daughters, Kathryn, Anne, Mary, or Norine, please ask them to e-mail me...I'd like to see if they have any other pictures and can add more information about Nevermore and if they knew it made the Associated Press wire.
Donna passed away in 2010.
Thanks,
Dave

For those of you who follow my obituary page, if you are working on or have worked on your family history, please go through my database and thoroughly read through your relatives obits.

Let me know if you see typos, errors, incorrect information, and if you can add information to and clarify any of them.
I'm trying to catch the errors in the obits I find and are published, and correct them in my database.
Way too many people are not taking the proper time/effort to proof read the obits they write or not careful when they transcribe an obit or use OCR software.
Also, I'm seeing more and more "word-salad" obits that are short on historical facts and long on feathery wording - I'm looking for the historical facts and background.

As I've written before, back in 1996, I started putting obits on my web page so I could log in at someone's home with my laptop and dial-up connection when I was visiting with all of the various "old timers" in Manning who I was interviewing and working on Manning/family histories.

I just remembered receiving a couple of e-mails from people who were objecting of me posting their obits on my web page during the early years.
I was polite but told them that these obits were in the public domain already, albeit, what I was doing was way ahead of the curve - now today everyone is posting obits on their websites.

So any help with Manning obits will be appreciated.
If you have any that I don't have, please consider sharing - I'm sure you've found some on my web pages and probably other family pictures and information that has helped your research.
Thanks,
Dave
---
Well, Connie found Roy's dad's name and I have his obituary so now I have more information on this family.
Thanks to Jim Stoffers who found this map that proves the burial location for Roy & Julia Asmus...most people probably won't see the importance of having this information but I just hate it when a fomer Manning resident falls off the face of the Earth - especially a Veteran!
Attention Asmus descendants/relatives

I'm trying to find more information for Roy V. Asmus, his mother, Dora, and also pictures, especially military pictures of Roy.

This is the direct link to Roy and I wouldn't have initially known his mother's name if it weren't for the 2 Monitor articles.
https://davidkusel.com/veteran/v-asmus.htm

The main reason I'm trying to find out more information is for his military record to include in the Manning Veterans' history book.
This is a perfect example of why I need more Veterans to come forward and families of Veterans, so more don't fall off the face of the earth.

It is also another example of how obituaries need to be written with more historical and factual ancestral information.


Disinformation - it all depends on whose perspective
Some historical facts and thoughts - from my perspective...

Jon Ahrendsen noticed this interesting rye whiskey at a Walmart in Storm Lake. He was sure he recognized the names so he took some pictures and sent them to me for confirmation.
Lorine was an Eischeid and both she and Frank grew up in the Halbur/Templeton area. They farmed in the Manning area and operated the Sportsman's Club at Great Western Park.
They also operated the restaurant that later became known as Saunders' Steak House.
Their children, Shirley, Darlene, Patricia, Mary, Dave, Phil, and Becky all attended Manning High School.
Shorty's siblings: John, Ben, Marie Drees, and Pauline Kerkhoff.
Lorine's siblings: Leonard, Louis, Alvin, Hilbert, Mathilda Busenbark, Florence Gephart, Louise Beckman, Irma Fast, Marie Schreck, and Ted.

Kenneth, "Ken" Edward Zubrod
Kenneth, "Ken" Edward Zubrod, 76, gained his wings from his battle with ALS on June 20th, 2022. ALS took his body's capabilities, but it couldn't take his spirit, love for others, and his amazing sense of humor.
Ken was born on August 2nd, 1945, to Louis and Louise (Bellinghausen) Zubrod. He spent his childhood on a farm in Manning, Iowa, and graduated from Manning High School in 1963. He loved sharing stories of his high school shenanigans with friends and growing up on the farm. After high school, he moved to Omaha, Nebraska, attending the University of Nebraska.
He married Diane Loeffelholz from Halbur, Iowa, in 1966 and moved to Manning and worked for his brother, Don, in the TV and radio repair business.
In 1968, they moved to Sioux City, Iowa, and Ken continued his education and work in the electronics business.
In 1971, Matt Zubrod was born. His dad was his best friend from an early age sharing many sports activities. There were the annual birthday baseball games in the backyard for Matt and his friends. There were early mornings on the ice at hockey practice or travelling out of town for the games with Matt's buddies. Then, in time, they were on the golf course together. In 1981, Meggan Zubrod was born and enjoyed every moment with her dad and family learning how to swim before she could walk, boating on the river in the summer and snowmobiling in the winter. All were Ken's favorite things.
Ken began his long career with Federated Insurance and realized great success and continued in the insurance business after moving to Arizona in 1986. He became an insurance business owner, along with his family, in Scottsdale, Arizona, achieving many awards of excellence.
Ken met Donna Vonderloh in 1988, in Scottsdale, Arizona, where they married on March 14th, 1992. Ken continued in the insurance industry until retirement and because retirement was not a word known in his vocabulary, he and Donna went to New Orleans to help the Hurricane Katrina victims along with Matt and their son-in-law, Tom. The living conditions were simply awful and what they saw was tragic, but they continued to stop their lives as they knew it and helped people in need. The final portion of their 2 years in the area was at the infamous Lower Ninth Ward. After this, Ken and Donna worked for 11 plus years in the hotel industry traveling together, to include traveling to every state in the U.S., living in Hawaii for a year, then traveling to Belgium and England.
Ken was a giving man, who laughed hard, loved much, lived with his heart on his sleeve, and loved working with his hands. He loved, loved, loved his family, being a member of the Shrine (oh the stories there…), loved ice cream with potato chips, playing tennis, riding horses, golfing, and having family grilling parties with Ken burgers. His generosity and laugh were contagious, so much so, he had lasting friendships, and never met a stranger. Ken will be missed more than words can express and holds a place in his family and friends' hearts that will bring years of smiles and laughter.
Donna was honored to have been Ken's caretaker, with the help of his children, through his journey with ALS.
Ken is survived by his wife, Donna Zubrod, Son Matt (Christine) Zubrod, and Daughter Meggan (Tom) Lombardo, step-children Kari (Rich) Vonderloh-Havrilla, Kristi (Kevin) Vonderloh, and grandchildren he loved to the Moon and back, Ty (Joe) and Nicole Zubrod, Hailee and Peyton Lombardo, Hunter Havrilla, and Toby and Tyler Lester, his sister Carol Rupiper, brother Don Zubrod, and many nephews and nieces.
Ken is also survived by Diane (Arthur) Zubrod, mother of Matt Zubrod and Meggan Lombardo.
Ken was preceded in death by his father, mother, sisters, Thelma (Jerry) Fox, Doris Feldman, and brother Merlyn (Pat) Zubrod.
A celebration of life will be held August 2nd, (Ken's Birthday), in Scottsdale, Arizona. In lieu of flowers, please send donations to the Arizona ALS Association.
A special heartfelt thank you to the Arizona ALS Association and Hospice of the Valley for their compassion and care for Ken during his ALS journey.
Freshman & Sophomore FFA members 1961

Third: Lyle Zinke, Jim Hansen, LeRoy Joens, Pat Knueven, Fred Gruhn, Mr. Luther Thompson, Sponsor
Second: Jerry Hockett, Duane Karsten, Raymond Hagedorn,

Kenny Zubrod

, Roger Schroeder, Ron Nissen
Front: Kenneth Spies, Russell Stribe, Paul Vogl, Calvin Stammer, Don Mathisen, Merlin Frahm, Duane Rohe

Sophomore Homeroom B 1960-61

Fourth: Butch Spieker, Lyle Zinke, Mike Spack, Gene Wycoff, David Souter, Roger Schroeder
Third: Julie Mundt, Carolyn Pratt, Darrell Weise, Diane Rowedder, Stan Schrum, Vergene Reinke, Sandra McGrath
Second: Kenny Schrum, Carolyn Ward, David Pfoltner, Janet Nulle, Lois Zerwas, Gale Segebart, Mrs. Letha Johnson - Sponsor
Front: Kenny Spies, Betty Swank, Jeanne Mundt, Wayne Ross, Gloria Popp, Gail Vinke, Patricia Oakley,

Kenny Zubrod

Louie & Louise Zubrod

Merlyn Zubrod, Carol Rupiper, Don Zubrod

Louise and Don Zubrod September 1952 in El Paso, Texas

I continue to work on all of the obituaries and military articles that Connie Petersen and Ann (Voge) have been digging up on various websites and sending to me over the last several months.
I'm so glad that they offered to also find military information and some very interesting articles have popped up.
I wish I had been aware of some of these events, as I would have bugged people like Art Rix and so many other folks who lived those events.
Over the decades I thought I was asking a lot of questions and documenting a lot of history during sessions with those "seniors," but boy do my eyes open up when I read about some of the events from the past, especially during WWII.
If you follow my "What's new" link on the left, you'll see the dozens of new obituaries I've been adding.
I don't just OCR those obits sent to me, but I go through them thoroughly to look for errors and to add pertinent information that is missing that helps define who these individuals are connected to and their connections to Manning.
I also try to find first names when initials are only used, and maiden names when not listed...and so forth.
Some historians won't do this because they feel changing the official documented record is wrong - but may add a footnote about the error and such.
NOT me, I don't want to continue the errors, and I'm always begging people to let me know when they see errors I make or have on my web pages and in Monitor articles.

I initially started posting obits on my web page in 1996, for my own use - when I would go talk to one of the senior citizens, I would log in to my website to look up information about a person who came up in the discussions.
Then I realized that by having these obits on my web pages, other people were interested in them too, and SOME would offer to send me other obits I didn't have...so my database grew quickly.
Now there are dozens of genealogical/history sites doing similar things, which from my perspective has hurt my "Manning" research, since a lot of people will give information to those commercial sites and not bother to offer helping me with my more specific website, which is about Manning and surrounding rural area.

Well enough of my rambling, because I know most people won't bother to read what I write...so here are two amazing articles that will fit in the future Manning Veterans' history book military topics.

As much as I've worked on military information over the decades, every now and then I'll run into something I never knew about or have seen before and in this first article the acronym "SPARS" is something I have never run across before...thankfully I was able to quickly find information about it on the Internet.

Manning Body Aids Marines, Enlist Women
March 11, 1943
The Auxiliary to Emil Ewoldt Post No. 22 of the American Legion met in the Legion Hall Tuesday afternoon, March 9, 1943, to sew carpet rags to be sent to Knoxville for the patients to weave into rugs.
Martha (Mrs. N.C.) Schrum, Vera (Mrs. A.J.) Ross, and Regina (Mrs. John H.) Mohr served a lunch at 6:45 o'clock. At 8 o'clock the regular business session was held. The unit now has ninety members. Another $10 was voted for the Manning Public Library.
Bills were allowed for heat and light for the Red Cross rooms. The auxiliary will serve the junior-senior banquet in the Legion home.
Since the United States Navy has asked the auxiliary to help recruit WAVES, SPARS (United States Coast Guard Women's Reserve AKA "Semper Paratus-Always Ready"), and Marines to relieve men from shore duty for other services.
Marie McGrath was selected by the unit as recruiting officer.
Any woman between the ages of twenty and forty-nine, who is interested in joining any of these branches may secure the information necessary by calling number 342, Manning telephone.
Alta (Mrs. Henry J.M.) Hansen had charge of the Latin American study program lesson. Mrs. Hansen talked about "Peru."
The Manning unit will be host to a Carroll County meeting here April 1 at 2 o'clock.


Complacency Target Of Grahl Speech, Manning
July 27, 1942
"If the citizens of the United States wish to continue to enjoy the blessings of freedom, which the country offers, if they wish to loan to their government until it hurts, instead of having a tyrant enemy confiscate all that we have, if they wish to maintain their standards of home life, their schools, the freedom to worship, in fact if they wish to continue to have all the things that make life worthwhile to a liberty loving people, they must awake from their complacency to the fact that they are at war and conduct themselves accordingly." This was the gist of a speech here Saturday night by Adjutant General Charles Grahl, Des Moines.

He stated that we can no longer think in terms of "If war comes," war is here and in our own country. He stated that Iowa was as close to some of the enemy bombing stations as either the Eastern or Western Coasts."

Manning Saturday honored their national heroes, Fred Beese, a prisoner of the Japs, Harry Keat, a hero of two wars, and Melvin Kuhse, who entered the service on February 22nd of this year and was reported missing after the fall of Corregidor.

Arthur Rix, president of the Chamber of Commerce, opened the evening meeting, telling its purpose and introducing S.R. Keat, father of Harry Keat, Mr. and Mrs. Hans Beese, parents of Fred Beese and George and Clarence Kuhse, brothers of Melvin Kuhse, all of whom were with him on the speaker's platform.

General Grahl, in his speech praised these Manning heroes. He spoke highly of Carroll County, saying that it rated with the best in service in the state.

Carroll County, he said, has always done its share and Iowa has always been in the front ranks in all wars.

He stated that the boys of 1942 were showing the same and devotion to the cause, the same high courage that has always been shown by Americans in all wars. He praised the mothers of these men, saying that every man in the forces knew that his mother, his sister, his wife, and his sweetheart suffered more than he did.

Mr. Rix also introduced Major O.P. Bernett of Des Moines who had at an earlier date addressed the Chamber of Commerce.

Peter F. Hansen introduced Adjutant General Grahl. After General Grahl's speech Mr. Art Rix closed the meeting with the Pledge of Allegiance to the Flag.

Before this part of the program the school band, directed by Harold B. Turpin, played a concert of marches and patriotic numbers.

Six girls in white satin suits with red, white, and blue boxes carried in "Cigarette Girl's" style sold 500 defense stamp boutonnieres which had been made by the Auxiliary to the Veterans of Foreign Wars. The girls were La Rue Dietz, Joyce Bingham, Shirley Bailey, Lucretia Wolfe, Gertrude Hershman, and Evelyn Mock.

At four o'clock, $11,000 worth of bonds had been sold. The sale continued during the evening. The Post Office remained open and there was a booth in Brown McDonald's store. Anton "Tony" Mergele and William C. Schrum took orders in a booth on Main Street.

Jeeps and soldiers from Ft. Crook, Omaha, were here several hours in the morning giving rides to all youngsters who had a wishful look on their faces.

In the windows of Brown Mc Donald's store were pictures of more than 100 Manning boys who are representing the town in the Navy, Army, Marine and Coast Guard, in the Air, on the ground and the water and under the water.

CHARLES H. GRAHL, DES MOINES
Adjutant General, was born in Council Bluffs, Iowa, September 23, 1894. Attended public schools in Council Bluffs and Des Moines, graduating from west high school, Des Moines, Iowa, in 1913. Enlisted in company "B," 3rd Iowa infantry June 24, 1916. Served overseas with 168th infantry. Appointed 2nd lieutenant, infantry, July 9, 1918. Served overseas from November 14, 1917, to June 27, 1919. Appointed captain, infantry, Iowa National Guard, March 29, 1921. Resigned July 25, 1921. Appointed captain, infantry, Iowa National Guard, January 7, 1925. Promoted lieutenant colonel, adjutant general's department, July 5, 1927, and assigned to the state staff, Iowa National Guard, as assistant Adjutant General. Promoted to brigadier general, Adjutant General's department, and appointed Adjutant General of Iowa, January 16, 1932.

Married June 12, 1923, to Mary Magdaline Phillips and has two sons, Charles Phillips and Robert Louis. Member of Argonne post, American legion and the service men's club of Des Moines, Iowa.

Please visit the Manning Exchange for local news, articles, and information...a work in progress.

Many upcoming events.

Korean War Veterans continues


There are lots of Manning Veterans of the Korean era with no pictures or information.
Will you be in the Manning Veterans' book???
Unless more post-WWII Veterans come forward there will be a lot of 1946 to present day Manning connected Veterans missing from the book.

For those of you who are occasional visitors to the Manning Exchange - please make sure to click on the "archived articles" section where previous featured stories are kept.

Click to visit the Manning Exchange

1 example from the Logeland Studio wedding packets.

There are still quite a few Logeland Studio wedding packets available.

Click to read about this important project.
It will help to financially support the Manning Veterans' history book project.

"Let it be known that he who wears the military order of the purple heart has given of his blood in the defense of his homeland and shall forever be revered by his fellow countrymen."
George Washington, August 7, 1782
Just as a reminder: the Manning History book committee continues to work on a Manning area Veterans' history book project.
For those of you who are Veterans or have/had Veterans in your family - will you come forward?
The history book committee will do their best to get as many pictures and information about the 1000+ Manning Veterans but we can't do it all by ourselves.
How many small communities do you know have published 5 history books? The first one was the History of Manning 1898, then the 1981 Manning Centennial book, next the 2006 Manning Quasqui book, and most recently the 2009 Manning School history book. Probably the last book to be published will be the upcoming Manning Veterans' book - unless someone comes forward in the next generation to take over these projects after I'm gone. Will you help with the Veterans' history book project? If you are a Manning connected Veteran or are presently serving and do not submit your military connected pictures and infomation you probably won't be in this once-in-a-life-time Manning Veterans' history book. With a limited number of volunteers we can only do so much on our own but will try to get pictures of as many Veterans as we can. There are over 1000 Manning Veterans so we have a long ways to go before the book can be published.
Manning Veterans are slowly coming forward and below is another example. We hope to eventually get more pictures and information for Mike to put in the book but for now this is what I have to show to you.
Amos Rutz WWII
One thing that many Veterans and people who are submitting information have not fully understood is that this next Manning history book is specifically a Veterans' only book. It won't be like the Centennial or Quasqui history books were, where there is a Veterans' section along with other community aspects. We are aiming for a 2-volume book (around 1090 total pages) which will really be unique!!!
This book will be ALL Veterans' information (and the post auxiliaries) - hence it won't be a "Name, Rank, and Serial Number" only history but we want a complete history for each Veteran.
For instance - below is Louis Boell's picture and the information that was published in the Veteran section of the 1982 Aspinwall Centennial history book. It has the basic information but we are looking for more and I spoke to Louie by phone and he sent more pictures and information - also for his brothers.

To see what Louis submitted click on the link underneath "Are you a Manning Veteran" shown below.

Note: we also want some family background such as parents and grandparents. All too often you will only see just the Veteran's name with their basic military information but without the family connections it will be difficult for future historians and genealogists to know for sure who this person belongs to.

Are you a Manning connected Veteran?

I would like to hear from you!!!
We are starting a Manning Veteran history book project and if you don't come forward you may not be included in the book. NOT because we want to intentionally leave you out but because you didn't come forward.
Same goes for those of you who have Veterans in your family who have passed away. If you don't come forward and help by submitting Veteran connected pictures and information your Veteran may not be included in this once in a life-time Manning Veterans' history book.

Please e-mail me about your Veteran questions manningveterans@davidkusel.com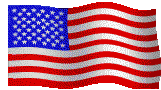 The United States flag
is proudly displayed here and NO other flag is as IMPORTANT!
1 Manning citizen served in the War of 1812
70 served in the Civil War
1 served in the Indian War
5 served in the Spanish American War
350+ served during WWI
650+ served during WWII
87+ served in the Korean war era
65+ (more names need to be found) served in the Vietnam era
55+ (many more names need to be found) served from 1975 to present
29 paid the ultimate price with their lives defending the U.S. Flag
Are you a Manning Veteran?
Are you currently serving and have a Manning connection?
We are starting the Manning Veterans' history book project
Don't wait until you see "Deadline" or it WILL be too late!!!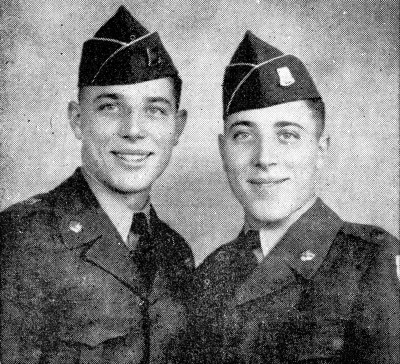 Click to read promos for the Veteran book


There are a lot of WWI and some WWII Veterans pictures with no IDs.

Before you spend time scanning pictures
please look at these instructions


I appreciate your efforts scanning pictures for me but if you only make low resolution scans you are really wasting your time. High resolution scans are the best and only way to really preserve those old pictures.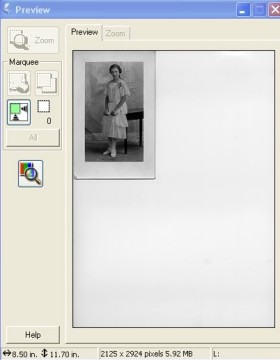 Click to see the tutorial
If you simply don't want those old family pictures you inherited please don't throw them - send them my way.
A lot of times I can recognize a face or location in those old pix.
---
One thing to keep in mind while you are looking for pictures - if they are glued in old scrap books please do NOT try to pull them out or cut them out. I can scan the whole page of the scrapbook and crop out the pictures you want to use in the book. If you attempt to forcibly remove the pictures you will probably damage them and when I scan them that damage will probably show up. This means I'll either have to use my graphics program to touch up the damage which can take a lot of time, or if they are badly damaged I just may not even take the time to scan them.
---
Back to the top