Some songs from 1963

Julie - another one of my Manning historical helpers who is the daughter of Dan & Lois Peters, has sent me the link to another former Manningite who passed away recently.

Robert is another Veteran I did not have in my military database, so that list keeps growing by the month and sometimes by the week...now if I could just get more Manning Veterans to come forward so I can get the publication process going for the 2 volume Veterans book.

In memory of Robert Joens


Click to see the tribute

IKM-Manning vs Missouri Valley game
Amazing handsprings by the cheerleaders!!!

From one name written on the back of a picture, I was able to compile all of this information below.
People who have old Manning/family pictures and history will probably never realize the little tidbits of history hidden in their collections.
If they would share their old stuff with me so I could go through it and scan it, I almost surely would find little "hidden" facts/stories in their collection...which is based on decades of working on hundreds of old family albums and boxes of pictures/information where I found those tidbits.
Now I realize this picture and feature story will be a big YAWN to most people and they'll fail to see any historical value to it but having played Sherlock Holmes, decade after decade, to figure out identifications of people in pictures and looking for the who/what/when/where/why/how of items, I always find these situations as a fun challenge to TRY to solve.
I scanned this picture and do like I always do - look for any information written on the front or back, sometimes which has almost faded away.
When I looked at the back side I knew right away some background of why the picture was taken.
Marie McGrath was a free-lance writer/photographer for area newspapers.
I've run into multiple dozens of pictures over the years that had "return to Marie McGrath" written on back, which obviously didn't get returned to her.
Marie fortunately wrote the name of the intended person for this picture...and the last name caught my eye right away.
I first asked my brother-in-law if he knew of his mother, Helen Pratt, ever teaching an adult night school or some type of cooking/baking class. I had never heard of this and neither had he.
So as I thought more about the name Triplett, it hit me that he was a teacher whose name I worked on dozens of times while working on the Manning Schools history book and school pictures.
Next I went to my teacher database and sure enough, there is George Triplett and also his wife, Julia, listed.
Next I searched within my MS Word files and found all kinds of Spotlite articles with the Triplett name in the articles.
So here is the picture I've been writing about and some of the information I found for the Triplett name.
Photo by George Triplett - given to Marie McGrath for some type of newspaper article


Helen Pratt baking but what was theme of the newspaper feature?
The big clue that helped me put more information to the story.

Now I doubt there are very many Manningites who would have recognized the Triplett name and for darn sure would not have been able to find any information.

Here are some pictures to give context to the family involved in this story.


Helen McGrath - later Mrs. Ray Pratt
I just love scanning old colorized photos!


Marie (Moser) McGrath - free-lance writer/photographer

Raymond Pratt WWII
Children of Ray & Helen


Dan, Carolyn, Kelly Pratt


Kelly in back, Carolyn, Dan holding John
Dan told me that the McGrath home was south, across Julia Street, from the Manning Ag Center which at that time would have been the Manning Mill (originally Doud Milling Company).
Well, when I scanned this next picture, I immediately noticed the Manning Mill building in the background...which is one of the first things I do - is to look in the background of a picture.

53 Center Street - Helen (McGrath) Pratt, Bob McGrath, Ray Pratt
This was later the home of the Dorothy Schultz family.

Here are some excerpts from the Spotlite which was published in the Manning Monitor.
It doesn't give any clues for Helen Pratt's baking picture but provides some insight into the Triplett family.

April 28, 1949 Manning Monitor
Faculty For Manning Is Completed For Next Year
George Triplett, Red Oak, who has a major in sciences from Iowa State Teachers college. He will teach high school history and sciences.

September 15, 1949 MHS Spotlite
GEORGE TRIPLETT
We welcome another new member of this year's teaching staff, George Triplett, our science teacher. He is rather tall, has brown hair and blue eyes.

His hometown is Red Oak, Iowa. He graduated from Iowa State Teachers' College at Cedar Falls. He was a member of the Jeffersonian club, the Humanist club, and the Mathematics club while attending college.

October 27, 1949 MHS Spotlite
Physics class, taught by Mr. George Triplett, has studied the measurement of pressure in liquids and pressure in the air.

November 23, 1950
Mr. George Triplett: "I wish you wouldn't whistle while you work.""
Leroy Dammann: "It's all right, Mr. Triplett, I'm not working".

December 14, 1950
With Christmas just around the corner, appropriate decorations for the room are now on their way to completion. Names have been drawn and plans for a Christmas party are underway. Julia Triplett, teacher.

September 28, 1950 Spotlight
Mr. Triplett Attends School of Instruction
There was a meeting at Atlantic on Thursday, September 21, of officers of the county councils for the southwest district of Iowa. George Triplett, local science Instructor and vice-president of the Carroll County council, attended the all-day session. Purpose of the meeting was to discuss plans for this year's county council work.
Some of the topics discussed were: how the National Education association and Iowa State Educational association help the teachers, plans for discussing proposed school legislation with candidates for the Iowa legislature, plans for county association meetings.
The meeting lasted from 9:30 a.m. to 4:30 p.m., with a luncheon at noon.

April 6, 1950 Spotlite
MEET OUR TEACHERS
Say "hello" to our science and mathematics teacher, George Triplett. He was graduated from high school at Henderson, Iowa. He has attended Iowa State College, Red Oak Junior College and Iowa State Teachers college where he majored in science and mathematics and was also graduated.
Mr. Triplett's favorite recreational activities include hunting, reading and traveling. He was in the army in 1945 and 1946 during which time he traveled to the Philippine Islands and Japan. In these far away places, he was impressed by the homes, war devastation, and the water buffalo in the rice fields.
Mr. Triplett teaches general science, biology, physics and freshman general mathematics. His students are especially impressed by his scientific attitude and are grateful to him for his willingness to help at all times. His friendly personality is making his classes pleasant to all his students, who sincerely hope he will return next year.

January 12, 1950
PEP MEETING HELD FRIDAY
RAH! RAH! RAH! was the echo heard from the assembly Friday afternoon just before the game with Bayard Friday night The students were entertained by a short skit given by Verna Swank, Myra Schroeder, and Joan Rowedder, pep talks were given by Deanes Rowedder and Mr. George Triplett, the cheerleaders lead the group in yelling and there was plenty of that Manning High School spirit present.

April 19, 1951
Miss Phyllis Porter and George Triplett are sponsors of the junior class.

November 6, 1952
SENIORS HAVE PARTY
By Mary Lou Foley
In case anyone wants to know where all the noise was coming from the night of October 27, it was coming from the high school where the seniors were really going to town.
The class sponsors and their wives, Mr. and Mrs. George Triplett and Mr. and Mrs. Miles, were also present.
The evening of entertainment with Barbara Knaack and Mary Lou Foley in charge, started out with a contest in which two groups competed against each other in putting proverbs together. The losing group had to pay the consequences naturally, so they acted out "Old Mother Hubbard" which they interpreted very well.
Passing an orange under the chin to each other proved to be a lot of fun. Claus Bunz wanted to do it again but there just wasn't enough time.
Dancing started off with a bang as Donna Joens and Merlin Ramsey took top honors in the potato dance. All came to the conclusion that they had practice in doing it. Claus Bunz took charge of the music, furnished by records for the rest of the evening which consisted by a flash-light dance, tag dance, and a couple of multipliers.
At the close of the evening lunch was served by Cleone Schroeder, Shirley Vinke and Richard Rix. Richard also took various informal pictures during the evening.

January 31, 1952
SIXTH GRADE
"You and Your Community" was the final unit studied last semester in health. In this unit the class learned about the many ways the community helps to keep everyone healthy by ensuring safe water and milk, sanitary restaurants, safe sewage disposal and so on. In connection with these studies, the class made a trip to the Manning Creamery to see how milk was processed and made safe to drink.
The class is beginning the study of science this semester with a unit on "How Living Things Behave." Later units will be on sound, electricity, light, fire, the universe and conservation.
Spain and Portugal are the two countries being investigated in social studies now. By Julia Triplett, teacher.

Julia Triplett, 6th grade


From the Karen Rix collection.


One last picture from the Pratt collection that we are trying to identify everyone.


??, ??, ??, Russell Stribe, Dan Pratt
Presbyterian Sunday School program
So if anyone can help with the mystery about Helen Pratt's baking picture, or the Sunday School picture, please let me know.
After finishing this feature I decided to search the Internet and I got lucky and found George's obituary and burial location.

George Howard Triplett
George H. Triplett died October 2, 2010, after a lengthy illness, surrounded by family.
George was born November 2, 1924 in Henderson, Iowa, to John and Rosa (Harding) Triplett.
He spent his career teaching biology and math to high school and middle school students. He and his wife taught at Manning, Iowa, Schools from 1949 through 1952, where they were very active in school activities.
He taught at John Burroughs School, EIU Lab School, and Uni High in Urbana, Illinois. He earned a PhD in science education from the University of Illinois.
After retirement, George was an avid volunteer naturalist for Rockwoods Reservation.
George and his wife Julia were founding members of Eliot Unitarian Chapel in Kirkwood, Missouri.
Family members include his wife of 60 years, Julia (Hauter), son James Triplett (Pam), daughter Pam Triplett (Ken Denson); grandchildren Drake Triplett, Leah MacMillan, Eric Denson; sisters Marilyn Viner, Doris Reid; brother Noris (deceased); nieces Sonja and Lisa Hauter; nephew Steve Hauter; and many loving family members.
Services: October 15, 3:00, Eliot Unitarian Chapel, Kirkwood, Missouri.
George was a WWII Veteran, and will be interred at the National Cemetery at Jefferson Barracks, Lemay, Missouri, in a private ceremony on a later date. Donations in lieu of flowers: American Cancer Society, St. Louis Symphony.
St. Louis Post-Dispatch, Missouri - Tuesday, October 5, 2010
According to an obituary of one of George's sisters, Julia Triplett was living in St. Louis, Missouri, in 2014.

Milestones in our lives - most of these events will NEVER happen again, and some people will never see them during their lives because of when they were born.
Sadly many people won't join in with the celebrations, so they miss out on these very unique and important times in our community.
It is doubtful anyone here today will live to see the 200th anniversary of the Chamber - hopefully Manning and this organization will still be around then.

Here are a few preview images of the Chamber of Commerce 100th celebration, with more to come and I also recorded the audio of the presentation and announcements of the prize winners, so I'll include those audio clips later, along with some video of the band.
The Kris Karr band was amazing - I've listened to a lot of bands that have performed here in Manning but this group is the most versatile one I've seen.
All bands can play the songs, but this band performed the songs that sounded like the original vocalists.
More pix and information coming...
Please be patient...I want to finish scanning my latest project of family pictures.
I've gotten behind way too much and a lot of the reason is from presenting the various activities that occur constantly in Manning.
I don't just post unedited pictures en masse without any IDs or information like you see on the social medias...It takes a lot of time to do this properly.
Being the first to show pictures isn't the name of the game!

In memory of Jean (Thomssen) Christensen


August 2, 1943 - January 25, 2023

Click to see the tribute

In memory of Barb Hudson

Click to see the tribute
Ohde Funeral Home in charge of the service.

Thanks to Mike Rowley, who attended the Charters of Freedom dedication September 14, 2022, and submitted his picture to the SAR magazine.
Below is the picture I took, and you'll find the similar picture on page 26 of the SAR edition linked below.
John Gordon, Kevin Brus, Sherri Lingle, Duane Otto, Lt. Governor Adam Gregg, Chuck Ehlers, SAR Mike Rowley, Dale Schlichte, Dave Bohlmann, Mayor Joe Maas

The SAR - go to page 26

I'm currently scanning my brother-in-law's family pix and this one is very historically interesting and important for our town's business history.
I'm SO GLAD that the 1981 Manning Centennial History book had a business section and that the book was published by so many of the old timers who lived/knew the history of early Manning.
https://davidkusel.com/centennial/frame-y.htm
Click on the "Hardware" link on the left.

I knew the Coast to Coast Store was one building at one time and also figured it probably was at another location previously and fortunately the 1981 article helped me confirm the 1st location that this picture was taken.

Back around 2000, I started a web page with names of businesses in the various buildings along Main Street, and fortunately I had Coast to Coast listed under 313 Main Street.
Now this web page is by no means the complete list starting with 1881, and also doesn't have all of the more recent time businesses. I'm always trying to add more names when I find them, and hope other people will help me with the businesses they remember to keep updating this web page history.
https://www.davidkusel.com/manning125/street/west14.htm

Picture taken 1940 at 318 Main Street


Raymond Pratt on left - his father, Orin Pratt, on right.

Study this picture for a while and think about why we no longer have these types of businesses in small communities, and maybe wonder if some of the inevitable changes have really served us well...and do we want to save the few small businesses we have left before they also disappear?

1981 Manning Centennial book
COAST TO COAST STORE
Coast to Coast Stores, as a franchised trade name, was only eight years old when E.A. Peterson opened the original Coast to Coast Store in Manning. He started March 1, 1936, in a building west of its present location.
Coast to Coast was a home and auto store in those days, and the 2000 square foot facility in Manning was typical of small Iowa towns during that period.
After operating the store one and a half years, Peterson sold it to Floyd Muhlenbruck in November 1938. He also ran the store about one and a half years, selling it to Orin E. Pratt and his son Ray in February 1940.
The Pratt and Son partnership continued for 20 years. In August 1946, the Pratts took in a third partner, Ed Callen, who continued with them until July 1952. In January 1960, Orin E. Pratt sold his half interest to Ed Dobler. Ray and Ed continued their partnership until August 1965, when Ray sold his half to Ed, ending 25 years of Pratt participation in the Coast to Coast Store.
Dobler continued as sole proprietor until he sold to Marlin Kahl in March 1967. The store was sold to Richard Rafferty in August 1969, and present owner Gary Smith purchased the store in July 1972.
In the summer of 1948, the store had been moved across the street to 318 Main Street. This provided 2500 square feet of selling space. In 1975, it was remodeled and expanded to include 316 Main, making it a 5000 square foot store.
Note: The 1st location was 313 Main Street
Final location: 316 & 318 Main Street

Life's lessons
I know I have a strange way of looking at history but it can teach us a lot of practical things, and having listened to hundreds of old timers over the decades - yes LISTEN, which a lot of people today haven't figured out that many times you will learn a lot if you just listen to older folks.
Anyway, when I scanned this picture, it brought back a memory I have that Clifford "Bud" Manning Johnson told me one time while I was "listening" to his stories about Manning's past.
He told me how beautiful the streets of Manning were during the 1940s and early 1950s with all of the Paper White Birch Trees that lined the parking along the streets.
Then along came the Birch Borer and wiped them out.
Well, they liked uniformity so they replaced the birch with American Elm trees in the parking.
Guess what, along came the Dutch Elm Disease that was introduced from Europe, so the Elms were wiped out.
Finally they must have figured out that Mother Nature doesn't like uniformity and mono-type species of trees...so they started planting all kinds of species of trees after that.
Now we are fighting the Asian Ash Tree borer which sadly will probably take out most of our ash trees we have now.

Of course, we are fighting against Mother Nature by planting trees here in much of Iowa, which was a great grass, treeless Prairie for thousands of years.

The first thing I look at when I see/scan a picture is what is in the background and I SAW those wonderful huge Paper White Birch trees in this picture.

921 South Main Street


Dan Pratt - circa 1949-50

Excerpts from the Manning Monitor that have Chamber of Commerce listed/credited in the article.
Note: I have Chamber of Commerce highlighted yellow, to easily find why this organization is listed in that article.
Throughout this feature I added pictures to randomly chosen individuals or activities to break of the pages of text.
I was surprised that I was able to find a picture for each random name/activity I chose, but my database is so immense anymore that I can find pictures/information for just about any subject/family.
There is a lot to read but please take the time to do so...you might find the name of a relative or some event you are familiar with.

This feature will also be published in the Manning Monitor over the coming weeks.

Click to read about Chamber activities
---
Maybe you watch the news and maybe not.
It depends on which news stations you watch or which websites you go to, as to what information (version) you will hear and read about.
Sadly, a lot of news is of violence, crime, general disorder, and disdain for our country.
While Manning isn't perfect and we aren't immune from those ravages of our society today, I'm always impressed and very proud at how we try to conduct our lives in this little town.
Here are two more events, among many during a year's time-frame, that we hope you will attend.

Manning Chamber of Commerce 100th

This is a free event with appetizers and live music plus the bar will be open and we will be showcasing door prizes!
Thank you to all who have donated so far.

Sex Trafficking

C3 & IKM-Manning school will be doing a presentation Wednesday, February 1st at the high school with a free will donation meal.
---
Because of the Covid pandemic, the Chamber 100th, which was in 2021, was delayed until now.
Here is a web page I set up in 2021 about the history.

2021 Chamber 100th

I'm working on another historical tribute to the Chamber, which will be linked in a few days.
It will also be featured in the Manning Monitor over the coming weeks.


From the 2006 Manning Quasquicentennial history book


Manning Chamber of Commerce

Denise Doyel, Tiffany Carson, Ron Colling, Becky Vonnahme, Rexanne Struve
The 2005-2006 officers of the Manning Chamber of Commerce include President, Tiffany Carson; Vice-President, Rexanne Struve, DVM; Secretary/Treasurer, Denise Doyel; Becky Vonnahme, Advisory committee member; and past President, Ron Colling.
As of 2005, the Manning Chamber of Commerce has sixty-five members, the newest member being Kasie Sanford of the Upper Cut, who purchased the Main Street business from Jean Stadtlander in January 2005. New members receive the first year's membership free, along with free publicity via a ribbon cutting ceremony and open house. Monthly meetings are held throughout the year on the second Wednesday of the month. While retail business is the primary focus of this group, members realize that an attractive community with exciting events and friendly people are important to drawing people to Manning.
Membership fees and successful fundraising events have enabled the Chamber of Commerce to return more than $18,500 to Manning over the past few years. Sizable donations have been made in support of Kinderfest, the Manning Child Care Center, Manning Heritage Foundation, the Great Western Park, Quasquicentennial 2006, and the City Park playground equipment fund. Chamber bucks are disbursed to support local functions and local business. Additionally, educational presentations are offered to business owners, employees, and the public on a regular basis. Promotional dollars are spent for radio and newspaper advertising, along with printing promotional materials such as the Manning maps. Welcome packets continue to be distributed to people moving into town and Chamber Bucks continue to be sold to promote shopping in Manning.
Over the last few years, the Manning Chamber was able to improve signage for Manning with an attractive sign completed near Highway 141 and Main Street, a Hausbarn sign erected south of Manning and the two welcome signs on the east and west edges of town completely refinished.
Over $6,000 has been invested in attractive new Christmas decorations over the past few years. Lighted Christmas trees and wreaths were purchased for each of the 35 light posts from the east edge of Manning to the west. Annual fund-raisers include the Homecoming brat stand, the Kinderfest food stand, the spring golf outing, and the holiday Extravaganza. The Chamber is responsible for organizing the living windows each year at the kickoff of the Weihnachtsfest celebration.

In memory of Eileen (Riesberg) Halbur

Click to see the tribute

Be sure to click on the audio link under the Legion section to hear Bill speak at their annual banquet.

In memory of William Opperman

Click to see the tribute

Nothing of importance unless you are an Ehrichs or Kusel descendant of the Manning/Aspinwall area...
2023 is the 150th anniversary for the Ehrichs clan who started moving into this area in 1873.
Next year will be the Kusel 150th anniversary with Kusels "invading" the area in 1874.

If my mother was still living I'd probably try to set up anniversary reunions but without her life's experiences and knowledge of the area and the family, it would be very difficult for me to set up.
Anyway, this is to let the relatives know of this amazing historical milestone.
Remember that Manning, Aspinwall, Templeton, Manilla, Gray, etc. weren't here at this point...they started popping up when the 3 railroads came through the area (Manning) starting with the Northwestern in 1880, then the Milwaukee in 1881, followed by the Great Western in 1903.

So there has been a "lot of water under the bridge" since then.

Just think about it - no roads other than an occasional "Indian path" generally made by the roaming Bison here and there, no bridges, no trees for firewood or sawing for construction, predator wolves, Prairie rattlesnakes, wetlands to get your Prairie schooners stuck in, and Prairie grasses up to 6 feet tall as far as the eye could see - along with occasional Prairie fires - the nearest neighbor probably miles away, and the only railroad was the Northwestern 15 miles north that traversed through what are now the towns of Arcadia, Vail, & Westside.
And a lot of people think they have it tough today!!!

In memory of Rhonda (Meeves) Sandison

Click to see the tribute

In Honor of Darlys Jean (Schrum) Bauer

Click to see the tribute
If you love detailed history/genealogy about Manning and its citizens - Darlys' tribute shouldn't disappoint you.
I doubt you'll find detailed information about a specific community anywhere else on the Internet.
Even though there are a lot of pictures featured, I could add many more that are connected to Darly's family...but I have to stop somewhere.

I'm SLOWLY catching up with scanning various family collections I have.
I finished with Vicki McGrath's collection, another one from Jim Stoffers, and now working on my 2nd cousin, John Ehrichs' collection.
While going through John's collection I ran into one of the Lutheran Church confirmation pictures.
I double checked to see if I had a more recent scan of it or just a scan from 2000 when I scanned and printed the confirmation pictures that Mel & Marge Kusel located for Zion's 100th anniversary.
Mel & Marge paid me for the photo paper and printer ink as a donation for the church project, but I donated my time & equipment for scanning/printing.

Anyway, every time I go to my Zion 100th anniversary confirmation folder in my database I almost cry because of the terrible low resolution scans I made 23 years ago.
Back then I didn't fully understand resolution and didn't have the quality programs and scanners as I do now.
Also, hard drives were very small and VERY expensive, so I wasn't able to make very large scans or full scans of things or my hard drive would fill up.
So now I'm slowly trying to find original Zion confirmation pictures again so I can make very high resolution scans of them, make the pre and post scan adjustments, and save them in TIF format.
If you have any of the old Zion confirmation pictures, please let me know - I'd like to scan them...

If you are a frequent visitor to my web pages you'll see my pleas for re-finding old pictures used in past Manning/Aspinwall publications and my comments on low resolution vs high resolution scans.
Here is an example with the 1950 confirmation scan I made just now, as compared to the scan I made in 2000.

The first scan has been greatly reduced from the original scan - or it would be WAY too large to post.
The grayscale scan just below is the full-size scan I made 23 years ago.


The top scan original file is 225 MBs and saved in TIF format.
The bottom scan I made in 2000 is only 424 KBs and was saved in JPG format.
Unfortunately the altar was cropped off in 2000 so the file size would be smaller.

June 23, 1950 Back: Ed Grimm, Willard Dillingham, Gaillard Frank, Frank Musfeldt, Lewis Anthony, Charles Frank, Hubert Lamp, Charlie Pfoltner
Second: Ardella Joens, Marlene Anthony, Leo Iddings, Nora Musfeldt, Margaret Brus, Pastor John Ansorge, Emma Pfoltner,

Clara Ehrichs


First: William Kuhl, Corrine Sander, George Wentzel, Cheral Andresen, Velie Saunders, Marlene Jahn,

Alfred Ehrichs

, Merlin Joens

Alfred & Clara were the grandparents of John who gave me these pictures to scan.

Here are 2 cropped views, 1 from the full-size scan I made now vs. a cropped view from the 2000 scan.

While digitally touching up the usual marks, splotches, etc. I noticed something I hadn't thought of for decades - a woman's hair net that was commonly worn. If you look at the top picture you can see the elastic band of the hair net on her forehead.
Unless you know what it is, it is barely discernable on the bottom picture.
While the hair net isn't sharp/clear on the top picture you can see the difference in detail between low resolution and high resolution.
---
Another thing that hit me as I am scanning the Ehrichs photos - this is the 150th anniversary of the Ehrichs family moving to the Manning area in 1873.
Next year will be the 150th anniversary for the Kusel family moving to this area in 1874...so a lot of history is involved here.
I should organize celebrations for both families but just don't have the extra time.
Maybe if my mother, Dorothy (Ehrichs) Kusel, who died in December 2021 at 98 was still living, it would have been more feasible, since she would have been able to help.

To be a true historian and genealogist you have to be willing to also take the time to scan and document insignificant items of history. While it may seem a waste of time, many times a lot of information can be associated to just one item.

Richard Dammann will from time to time dig out interesting items of Manning history for me...here are the most recent items he gave me to scan.
The business card is from Richard and the following material came from my database.

William "Doc" Hagedorn


Business card Dick Dammann had
Doc had a very colorful life. He was a champion wrestler, trucker, "medicine man," and land owner.
I have quite a bit of information about Doc, but no pictures of him, his wife, siblings, or parents.
April 11, 1912 William Hagedorn, Champion wrestler of Iowa

November 21, 1939

Carroll Daily Times Herald September 14, 1957

Now these types of "medical miracles" were nothing new years ago, with "cure-alls" sold by numerous people in the U.S.

In 1965, my dad purchased the Hagedorn farm in town (just north of the trestle), along with the 2 lots houses were built on just north of the Trestle and once part of the Hagedorn property...one was to Herbert Anson & Anna M. Hoover who had a son, Herbert Hoover in 1923, and Fern C. Addison in 1946, a veterinarian.

One time when I was visiting with Ivan Opperman he told me something about dad I hadn't heard before. He and dad were talking one day about this Hagedorn property and dad quipped "now I can walk to town on my own land without leaving my property." One of many little stories I heard about dad from people of his generation - now they are all gone...

Here are parts of the original abstracts that feature that property.

Area lined in blue shows the Hagedorn property.

The railroad track on the right is the original Northwestern and the one on the left is the Great Western.
When the Milwaukee came through Manning they had to build the large bridge to span the Northwestern right of way.
Later the Great Western came through Manning and they had to run their track between 2 of the large pillars of the trestle on the west side of the Nishnabotna Creek.

Zoning map from 1969

Here are some snippets from 2 of our farm abstracts that show the original transfer and then later where the Hagedorn family purchased the property.
Our abstracts are very complicated because of the railroads that traversed through the property and then the land in between was sold to various individuals, so we have lots of parcels.
R.G. Sutherland is Ralph Gordon Sutherland, father of Dorothy Arp and Eleanor Schrum - grandfather of Jan Ranniger - all connected to the First National Bank of Manning

This transaction occurred 1 year before the US Civil War

When the land was sold to the Hagedorn family.

Various transactions between the Hagedorn family.

Somewhere I have a medicine bottle with Doc's name on but it must be stored in one of my boxes.
I usually scan items like this but I found it in the dump in the late 1960s, so it got boxed away.

I also have a vivid memory about Doc. When he sold it to dad, he was allowed to stay in the house that was on this farm for a while. It was just north of the Milwaukee underpass off Railroad Street, and is now closed.
One day I drove on the yard and saw Doc up in the crotch of a tree and he was scraping out bark for some of his medicines.

When we tore down the house, after pulling off the plaster/lath on the second floor - all of the rafters were charred black from a fire. At one time the upper level caught on fire while he was cooking his medicine.

Now this part of the feature is not meant to make fun of Doc, or judge him, but to give some insight into what the world was like for that generation and before.
EVERY family has "interesting" aspects in their history!

FINALLY

While going through the abstracts I noticed the middle initials and the date of death for the Jones couple mom & dad purchased the farm from.
We had always assumed that Laura was related to the Escher family, who the Jones couple purchased the farm from, but after working with a member of the Escher family, they could find no Jones connections.

I've been searching the Internet over the years for Laura & Oliver Jones.
Mom told me that they had moved to California after purchasing the farm from them...and mom/dad visited them one time.
Mom also didn't think they had any children, and the subject of where they originally came from or lived never came up.
Now after plugging in the middle initials and when Laura died, I finally found out where they are buried, but sadly no family members are listed, but at least I have this new information to work with.

From the original abstract

Laura G. Jones December 3, 1888 - August 17, 1954
Buried with her husband, Oliver M. Jones in Mitchellville Cemetery, Mitchellville, Iowa
It's sad that after Oliver died, there apparently was no family member to get his death date added.


Even more information recentally found by my 2 Manning history helpers
Laura G. Beekman
Born Harlan, Iowa
Marriage July 3, 1923 at Johnson, Iowa
Father Henry A. Beekman
Mother Anna V. Gradle
Spouse Oliver Marion Jones August 27, 1890 - August 24, 1987

Laura G. Jones to Amos and Dorothy Kusel (WD), lots 1 and 2 of the northwest quarter of the northeast quarter and lot 1 of the northeast, quarter of the northeast quarter, section 17, township 82 north, range 36 west of the 5th P.M.; part of the south 100 feet of the northeast quarter of section 17, township 82 north, range 36 west of the 5th P.M.; and the southeast quarter of section 8, township 82 north, range 36 west of the 5th P.M.
Carroll Daily Times Herald March 29, 1947

Jones-Beckman
Miss Laura G. Beckman, of Des Moines, and Mr. Oliver M. Jones, of Cedar Rapids, were the principals of the quiet wedding at 11 o'clock at the parsonage of the Methodist Church, this morning at which Rev. Sylvester E. Ellis, officiated.
The young couple were unattended. Mr. Jones is a civil engineer for the State Highway Association with headquarters at Cedar Rapids, where he and his bride will make their new home.
Iowa City Press-Citizen Iowa City July 3, 1923

SERVICE FLAG AT HALL HAS SIXTEEN STARS
In honor of city employees who have joined the colors since the declaration of war against Germany, city council this morning voted to purchase a service flag, which will be hoisted above the municipal building.
According to the list filed the new flag will have sixteen service stars. The engineering department with ten former employees in the service leads all other departments.

The complete list is as follows:
Engineering department: Bert Sours, Martin Andrews, Harold Ozanne, George Holland, Frank Barton, Frank Caldwell, E.C. Kisky, Norman J. Blagburn, Oliver M. Jones. and F.M. Hunter.
Legal: Lieutenant Thomas Watters, and Lieutenant Paul Hewitt.
Public safety: John Smith, Charles McMahon, and Grant Spainhouse.
Accounts and finance: Harry Harsha.
Des Moines Tribune November 26, 1917
---
Now to the next item that Dick Dammann gave me to scan.
I recognized the name right away but couldn't remember why it was familiar until I got home and searched my database and found out there are Veteran connections and other interesting Manning history.

A small envelope that contained a Christmas card, which was badly cracked so I repaired it.

From Fredda & Harry Hinz - circa early 1920s.


What the original card looks like with damage before I digitally repaired it.

Now Dick found this card in the home the Dammann family lived in for a while - at 826 Park Avenue.


826 Park Avenue on a very foggy January 11, 2023, afternoon.

Harry, Fredda, and Roger Hinz lived here many years before the Dammanns moved in.

John & Augusta & Franklin lived at 211 Second Street.
John was a teller for First National - Sutherland family.
Harry Hinz was on the board and also an employee at First National

It is not known why this Christmas card ended up back at the Hinz home.
It is possible that when John's parents died that Franklin found this card and gave it back to the Hinz family.
I showed the card to Roger Hinz and he is sure the hand writing was by Fredda.

Invitation to Franklin Reetz to attend Bill Ohde's party...guessing around 1926.
Bill graduated in 1934 and Franklin in 1935.
I'm guessing this is a picture of Bill's grade school teacher.


AUGUSTA CECELIA REETZ

Funeral rites for Augusta Cecelia Reetz, 84, were held on Saturday morning, February 15, at 11:00 a.m. at the Ohde Funeral Home in Manning, with Pastor Edward F. Heinicke of Zion Lutheran Church officiating. Burial was in the Manning Cemetery. Pallbearers were Harry Hinz, Orval Fink, Leon Hass, Lyle Arp, Herman Pahde, and Arthur Talbott.
Daughter of William and Cecelia (Horst) Topf, she was born March 28, 1883, in Hanover Township, Crawford County, She attended schools near her home and later worked as a milliner in Atlantic.
On March 16, 1910, she married John Reetz at Charter Oak. Following their marriage the couple lived in Manning, where Mr. Reetz was employed by the First National Bank. He died on April 19, 1954.
Following her husband's death, Mrs. Reetz continued to live in Manning until six years ago, when she moved to the Eventide Home in Denison. She became ill and entered Crawford County Memorial Hospital where she died on Wednesday evening, February 12, 1969.
She was preceded in death by her husband, five sisters and two brothers. She is survived by a son, Franklin Reetz of Britton, Oklahoma, and a granddaughter.
Mrs. Reetz was a member of Zion Lutheran Church while she lived in Manning.


Here is some military information about Franklin...


Franklin J. Reetz
1917 - 1979
---
Manning Monitor article------ 1945

Frank Reetz Writes from Europe
Jan. 9, 1945.
Dear Sirs:
Just a line to let you know that I am once again receiving the Monitor, for some time I didn't get it and I really missed it. Although I've been away from Manning for a long time, I am still very much interested in its happenings; of special interest to me is the column "Letters from the boys in the service.

The weather here reminds me of good old Iowa, it is snowing constantly and the countryside is beautiful. I wish I could describe the country at length but the censor says no. I will say that the sector we're in is the most beautiful I've seen in my travels across England and France. In a nearby city you can buy Coca Colas, ice cream, American cars, etc. It really reminds me of the States.

Please convey my thanks to the Legion for sponsoring the program of sending the paper to us, some day I hope to be a member of their fine organization. Sincerely, Frank Reetz
---
Promotion For Franklin Reetz
Mr. and Mrs. J. E. Reetz received a letter from their son, Frank, stating that he had been promoted to T/5 technician 5th grade and that he was from now on orderly clerk and mail clerk.
His job is to take care of the duty roster, assigning men for K. P., guard, fatigue details, etc., keeping the sick book, punishment book, filing all correspondence, bulletins, orders, etc., of the battery; keeping and recording of changes in army regulations, making out the training schedules, general typing, etc., and handling all incoming and outgoing mail.
He says they have a swell set-up as their battery is billeted in Hotel Faube in Eichstadt, Germany.
---
FRANKLIN REETZ OUT OF SERVICE AFTER 28 MONTHS
Mr. and Mrs. Franklin & Augusta Reetz are visiting with his parents, Mr. and Mrs. John Reetz. They came here from Mrs. Reetz home in Winfield, Kan. Mr. Reetz was recently discharged from service at Camp Chaffe, Ark., after 28 months of service.

Eighteen months overseas in the European area, Germany, France, England and Luxembourg.
His wife met him in Oklahoma City where they spent some time.
Mr. Reetz, formerly located in Indianapolis, has not decided on his future plans.
FRANKLIN REETZ
Franklin Reetz, 62, son of John & Augusta Reetz, formerly of Manning, passed away in Oklahoma City Tuesday, September 19, 1979.
He is survived by his wife, Virginia, of 1502 Sheffield Rd, Oklahoma City, and one daughter, Linda.
---
This is the 3rd item Dick Dammann gave me to scan.
This is a subject I don't have a lot of information on.
I remember Amos Misselhorn operating the liquor store in Manning, and later Dick Dammann.
I don't have any pictures of the store front.
---
My 2 Manning history helpers (Connie & Ann) found some of the articles about Doc and while I captured and OCR'd the text about Doc, I also found a short article for Lance Monson & Gary Rowedder entering the Air Force.
Now I have nothing for Lance in my military database and didn't even have Gary's name as a Veteran, so while it may seem a waste of time working on the little items above from Dick Dammann, I now have something about Gary and Lance's service.
This is how a lot of the information I have added to my Manning Historical Database comes about - one little piece at a time.

Youths Enlist In Air Force
Lance Monson, son of Ralph Monson, and Gary Rowedder, son of Mr. and Mrs. Herbert Rowedder, have enlisted in the U.S. Air Force at Omaha.
Carroll Daily Times Herald August 21, 1964

If anyone has any little items like what Dick Dammann gave to me to scan that are connected to Manning - please e-mail me - I'd like to scan them and see what other connections I may have in my database to your Manning history...
Thanks,
Dave

In Memory of Nancy Grimm
March 17, 1957 - January 3, 2023

Click to see the tribute

What can I do with ONE item of Manning history?
I'm always watching for different postcards and Manning items on E-bay that I don't have.
Here is a recent purchase - something I have never seen before or anything similar.

Postcard from the 1950s.

So who is Hass?
Here are some of the pictures and information I've gathered over the decades...from various Hass relatives and other sources.

1981 Manning Cenntennial book
Leon G. Hass opened a shoe repair shop in Manning in 1919, moving to Manning after serving in World War I.
He continued the shop for 54 years and was located downstairs on west Main Street between Second and Third Streets for more than 40 years.
The Hass Shoe Service became the exclusive dealer of this area in Foot-so-Port shoes in 1950.
In October, 1964, Hass sold the shoe business to the Manning Bootery. He continued the repair business until 1973.
Hass' wife Mollie is now a resident of the Manning Plaza. They had two children, Harry and Pastor LeRoy, and were members of the Zion Lutheran Church. Leon also was a member of the Lutheran Layman's League, American Legion, and the Chamber of Commerce.


I have several memories of Leon & Amalia "Mollie" but one stands out vividly which is when they were taking communion by the Altar in Zion Lutheran, Leon started to wobble and then he fell over. He was apparently OK because they helped him up and he walked back to the pew.
It is amazing the memories that items of history like this bring up as I work on them. Dave Kusel

Now if you noticed in the 1981 write-up - Leon was a WWI Veteran. Unfortunately I never found any pictures or information about his service. I worked with his two sons and scanned many of their pictures but no military things were sent to me to scan.
But is always interesting how many of the Manning citizens from our past served in the military.
Leon's brother, Alfred, served in France during WWI and again I have no pictures but some military data found by my 2 Manning helpers recently.

Leon George Hass
Corporal Company A
Iowa Ammunition Train US Army
Enlistment July 14, 1917
Discharge February 8, 1918

Alfred Hass
September 28, 1897 - November 29, 1957

Departure October 27, 1917 at New York, New York, on the S.S. Orduna
Residence Manning Iowa, son of Peter Hass
Unit 88th Aero Squadron
Rank Private First Class (Cook)
Service Number 22,007
Departure June 14, 1919 at St Nazaire, France on the U.S.S. Santa Barbara
Buried Concordia Cemetery, Forest Park, Illinois (not found so far at that cemetery)


LEON HASS - Manning Businessman feature
Four years spent in Wyoming are all the time Leon Hass has been away from his home coun­ty of Carroll in his 65 years.
Leon's first job was with the Nielsen Harness shop before going into shoe repair business for himself in 1919. He has con­tinued that business until the present time, supplementing it 10 years ago with the line of Foot-so-Port shoes.
Two children were born to Leon and his wife, Amalia, namely, Harry, administrative sergeant with the National guard at Denison and the Rev LeRoy, Lutheran missionary to Tokyo, Japan, who is currently visiting here with his family. There are eight grandchildren.
Leon has been active in Zion Lutheran church. He was an elder, served as treasurer and on the finance board. He also belongs to Lutheran Laymen's League.
A veteran of World War I, he is a member of the American Legion. He lists as his hobbies, outdoor sports, especially hunt­ing and fishing.


I always like it when I find corroborating information that connects items of history I find - I knew it was Leon Hass Shoe Service in the post card but this little feature above and in the Centennial book provides the confirmation I look for.

Now there are a lot of people my age and older who will say to themselves - "I knew that too and didn't need any proof to back me up" - and to them I say - try working on Manning history for 50 years and see how many times you won't be able to find any corroborating information or someone who would know for sure. Trust me, it isn't easy to root out errors and incorrect information and then find the actual facts that are accurate and can be trusted.


Here is another item of information that connects perfectly to the postcard I scanned which is linked below.

Leon Hass Out of Army In 1918
The Monitor - February 14, 1918
Leon Hass, son of Mr. and Mrs. Pete Hass, arrived home from Camp Cody, New Mexico, Monday evening, having been given an honorable discharge from the U.S. Army on account of having ear trouble.
Alfred Hass, another son of Mr. and Mrs. Hass, is at present in France.

Happy birthday postcard

Mollie (Hansen) & Leon Hass

September 16, 1926

September 17, 1931

January 9, 1936

Back: Harry, LeRoy
Front: Amalia, Leon

Back: Harry, LeRoy
Front: Leon, Amalia

Subway Shoe Store 1934

Loretta (Seyller) Sextro collected and saved dozens of old calendars from the early 1900s.
We use to farm that property, of which the farm place is now the Manning Heritage Park.
Up on the second floor of the Carriage House were many old calendars which I saw one day while "snooping" around.
When the Sextro children sold the farm place, these calendars were FORTUNATELY left there and now are on display in the Main Street Manning office.
But before they were hung, I scanned all of them so they will be digitally preserved and archived.

Leon Hass had purchased the Earl Parish Harness Shop after serving in World War I and then located in the corner building at the south end of Block 7, formerly the Klean Klose Shop and now a parking lot for Manning Motor Co. Leon went into the shoe repair business and then moved to the Nichols location.
He and wife Mollie and two sons Harry and LeRoy lived there until he moved his shoe store to the basement of the old Manning Trust & Savings Bank Building.
From there he moved to the basement of the old post office building on lot 4, block 4 and operated his Subway Shoe Store for the remainder of his business career.

September 15, 1932

Taken on Ann Street just north of Third Street - Manning's 50th Anniversary in 1931
Claus Nielsen, Sr., Harness Shop - Leon Hass first worked for Claus right after WWI
Leon' son, LeRoy is in this picture
Taken on Ann Street just north of Third Street - Manning's 50th Anniversary in 1931


Leonard Williams home to right - later the Ray Ross home at 216 Third.
Lyden Studio photo

??, Donald Schrum, ??, Bill "Monkey" Meyers, LeRoy Hass, ??, ??, ??, ??, ??, ?William Ohde?
1919 Leon & Mollie (Hansen) Hass wedding


Hugo D. Hansen, Leon Hass, Mollie (Hansen), Malinda Nulle
Mollie was a sister to Hugo Hansen. Hugo was the father of Robert Hansen (Ruth) of southeast Manning.
Hugo and Mollie's father was Peter F. Hansen - NO connection to the Erwin Hansen/Grau family.
Ewoldt No 6


Back Row: 6 kids
Middle row: 8 people - 4th student is Alfred Hass, 5th is Mrs. George Frankforter, 6th is Leon Hass
Front row: 3 girls

This school was 3 miles east of Manning on 141.
The school was on the west side of the road across from present day Struve Labs which is on the east side.
Harry Hass did his best to identify these students - his eye sight was getting bad and this was long before he was born...

I have other pictures of Harry & LeRoy and the Hansen family but won't feature them in this Manning history story.


So as you can see, one piece of Manning history can be turned into a ton of history that I have in my database and I can connect most of it.

So if you have old Manning postcards, pictures, history (family and community), documents, etc. please let me scan them so I can add them to the Manning puzzle - BEFORE what you have is eventually thrown away.
Thanks,
Dave

Always something going on around Manning - how many of you notice?

I always get a kick out of people who "dress up" the statues on Main Street.
Statue in memory of Adam Soll

Even patriotic lights were on display during Christmas.


January 3, 2023
This house was built by Chuck Brotherton and was the last house they lived in before moving to Wall Lake.

Citizens of our IKM-Manning school are always raising money for various projects.
If I recall correctly it was Rec Director Bruce Beasley who first proposed an "After Prom party" at the Rec Center in the mid-1980s to give kids a safe place to congregate and keep them off the roads from the drunk driving dangers.

"This ain't no 'yoke'"
Click to find out

Every year I update my guestbook and also add 10 & 20 years ago guestbooks.
As I was editing the scripts I recall the early days of the Internet BEFORE the low-life idiots started logging on.
It didn't take them long before they started signing guestbooks (which were popular at the time) with their scams and obnoxious comments.
Then they figured out how to use bots and scripts to scan the Internet and automatically post their brainless scams.
So I had to find scripts that had special anti-bot aspects such as captcha, and I also had to find scripts where I had to allow the posts, otherwise my guestbook was constantly bombarded and overwhelmed by the scammers.

During the early years I would get a lot of guestbook messages - mostly because there were very few "home pages" and the ones that existed were more of a commercial effort...BUT I had something unique - history and information about Manning, local area, and its citizens - something that few people had the skills to create and post on a web page.
I also updated my web pages frequently, whereas once other people who had web pages started finding out it "took time and material to keep them updated" they soon gave up and then ended their home pages.
I also had something most people didn't have and that was a digital camera and scanner, so I could easily upload images of events/people I captured.

Another thing about the early days, and this still occurred in 2003, is that people would post their e-mail addresses with their messages - even active military folks did, but boy has that changed today and military folks don't dare post their e-mail publicly.
I removed the e-mail addresses in the 2003 guestbook - even though I would guess none of them work anymore...
So once the scammer idiots started using bots to capture e-mail addresses off web pages and guest books, that stopped the GOOD people from sharing e-mail addresses in a public forum.

So I hope you'll take some time to look back at 2003 & 2013 to see what was on people's minds (quite a few have passed away), and if you would like to get your message and name added to a future guestbook lookback, please sign my 2023 guestbook...it's always nice to hear from people.
Thanks,
Dave

While I'm working on the hundreds of obituaries and other Manning articles of information, I just remembered why I originally started adding obituaries to my web page in 1996.
As I would go visit with all of the old timers still living at that time, as we would discuss their family history and Manning's history, names would come up and we couldn't always think of when they passed away, what their full names/maiden names were, etc., so it hit me one day that it would really help me if I could access my database over the Internet...so I started posting obituaries.
This really helped me when I would visit with the old timers and they were TOTALLY AMAZED that I could show them pictures and information over the phone line on my computer.
Now these folks grew up before there were cars, few had a radio, and most didn't have electricity in their homes, so a computer and the Internet was a "space age" idea to them in the 1990s.

Now realize that this was when we only had dial-up Internet connections, but I could easily hook into their phone line with my PC and show them my web pages.
I also remember getting heck from some people when they found out that I was posting obituaries on the Internet - where the WHOLE world could see them.
I remember distinctly one fellow admonishing me that his family did not intend that their mother's obituary would be posted on the Internet - even though it was publically printed in newspapers.

NOW obits are posted everywhere.

Oh how times have changed in just a quarter century...

Of course in 1996, very few people were on the Internet - it was mostly the geeks and how nice it was then before the IDIOTS logged on and started creating viruses and hacking into computers, and posting all of their nonsense - The Good Ole Days!

Actually this is still one of the main reasons why I post obits on my web page - so I can access them when I need them, but also to provide Manning connected people with SOME of the information I have so they will hopefully contact me to share what they have...sadly that is mostly crickets - they'll give their information/pix to those commercial websites that make money off of them - websites which mostly didn't exist when I first created my web page but I just keep plugging away and keep connecting all of the Manning "dots" and those other websites can do their own thing.
Dave

Please visit the Manning Exchange for local news, articles, and information...a work in progress.

Many upcoming events.

Korean War Veterans continues


There are lots of Manning Veterans of the Korean era with no pictures or information.
Will you be in the Manning Veterans' book???
Unless more post-WWII Veterans come forward there will be a lot of 1946 to present day Manning connected Veterans missing from the book.

For those of you who are occasional visitors to the Manning Exchange - please make sure to click on the "archived articles" section where previous featured stories are kept.

Click to visit the Manning Exchange

1 example from the Logeland Studio wedding packets.

There are still quite a few Logeland Studio wedding packets available.

Click to read about this important project.
It will help to financially support the Manning Veterans' history book project.

"Let it be known that he who wears the military order of the purple heart has given of his blood in the defense of his homeland and shall forever be revered by his fellow countrymen."
George Washington, August 7, 1782
Just as a reminder: the Manning History book committee continues to work on a Manning area Veterans' history book project.
For those of you who are Veterans or have/had Veterans in your family - will you come forward?
The history book committee will do their best to get as many pictures and information about the 1000+ Manning Veterans but we can't do it all by ourselves.
How many small communities do you know have published 5 history books? The first one was the History of Manning 1898, then the 1981 Manning Centennial book, next the 2006 Manning Quasqui book, and most recently the 2009 Manning School history book. Probably the last book to be published will be the upcoming Manning Veterans' book - unless someone comes forward in the next generation to take over these projects after I'm gone. Will you help with the Veterans' history book project? If you are a Manning connected Veteran or are presently serving and do not submit your military connected pictures and infomation you probably won't be in this once-in-a-life-time Manning Veterans' history book. With a limited number of volunteers we can only do so much on our own but will try to get pictures of as many Veterans as we can. There are over 1000 Manning Veterans so we have a long ways to go before the book can be published.
Manning Veterans are slowly coming forward and below is another example. We hope to eventually get more pictures and information for Mike to put in the book but for now this is what I have to show to you.
Amos Rutz WWII
One thing that many Veterans and people who are submitting information have not fully understood is that this next Manning history book is specifically a Veterans' only book. It won't be like the Centennial or Quasqui history books were, where there is a Veterans' section along with other community aspects. We are aiming for a 2-volume book (around 1090 total pages) which will really be unique!!!
This book will be ALL Veterans' information (and the post auxiliaries) - hence it won't be a "Name, Rank, and Serial Number" only history but we want a complete history for each Veteran.
For instance - below is Louis Boell's picture and the information that was published in the Veteran section of the 1982 Aspinwall Centennial history book. It has the basic information but we are looking for more and I spoke to Louie by phone and he sent more pictures and information - also for his brothers.

To see what Louis submitted click on the link underneath "Are you a Manning Veteran" shown below.

Note: we also want some family background such as parents and grandparents. All too often you will only see just the Veteran's name with their basic military information but without the family connections it will be difficult for future historians and genealogists to know for sure who this person belongs to.

Are you a Manning connected Veteran?

I would like to hear from you!!!
We are starting a Manning Veteran history book project and if you don't come forward you may not be included in the book. NOT because we want to intentionally leave you out but because you didn't come forward.
Same goes for those of you who have Veterans in your family who have passed away. If you don't come forward and help by submitting Veteran connected pictures and information your Veteran may not be included in this once in a life-time Manning Veterans' history book.

Please e-mail me about your Veteran questions manningveterans@davidkusel.com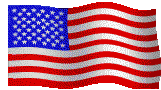 The United States flag
is proudly displayed here and NO other flag is as IMPORTANT!
1 Manning citizen served in the War of 1812
104 served in the Civil War
1 served in the Indian War
5 served in the Spanish American War
350+ served during WWI
650+ served during WWII
87+ served in the Korean war era
65+ (more names need to be found) served in the Vietnam era
55+ (many more names need to be found) served from 1975 to present
29 paid the ultimate price with their lives defending the U.S. Flag
Are you a Manning Veteran?
Are you currently serving and have a Manning connection?
We are starting the Manning Veterans' history book project
Don't wait until you see "Deadline" or it WILL be too late!!!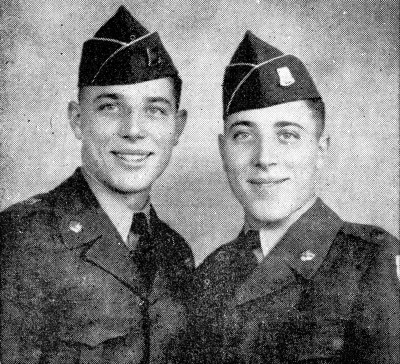 Click to read promos for the Veteran book


There are a lot of WWI and some WWII Veterans pictures with no IDs.

Before you spend time scanning pictures
please look at these instructions


I appreciate your efforts scanning pictures for me but if you only make low resolution scans you are really wasting your time. High resolution scans are the best and only way to really preserve those old pictures.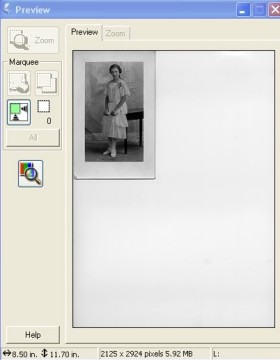 Click to see the tutorial
If you simply don't want those old family pictures you inherited please don't throw them - send them my way.
A lot of times I can recognize a face or location in those old pix.
---
One thing to keep in mind while you are looking for pictures - if they are glued in old scrap books please do NOT try to pull them out or cut them out. I can scan the whole page of the scrapbook and crop out the pictures you want to use in the book. If you attempt to forcibly remove the pictures you will probably damage them and when I scan them that damage will probably show up. This means I'll either have to use my graphics program to touch up the damage which can take a lot of time, or if they are badly damaged I just may not even take the time to scan them.
---
Back to the top