Manning, Iowa
"Home of Pioneer Spirit"
Some songs of reflection about our lives and how we use that time...

As a reminder, IF you have old family/Manning albums and scrapbooks, old Manning/family memorabilia, school, old records, documents, certificates, military uniforms, medals, burial flags, and on and on...that your family no longer wants or your kids/grandkids will just go through and pick out a few things and then throw the rest away...
Please contact me.
I'll take the time to digitally scan the pictures and documents, so they will be preserved and archive which is the most important process in saving our history, and then I will make sure those items get stored/preserved in a Manning Museum.
More and more I'm getting people with Manning connections, but never lived here, contacting me and wanting to know if I would take the old Manning stuff they have and be able to preserve it for them.
A lot of them time, I'll be able to ID some of the pictures they have and also they don't always know that some of the old items they have are Manning connected.
So PLEASE DON'T THROW, but contact me so that precious history will get safely and properly preserved.
Thanks - Dave Kusel, Manning historian - preserving Manning history and items for over 50 years.

Merlyn Irlbeck


February 26, 1936 - September 21, 2023
More pix and information coming...

It is always great to hear from former Manningites and many times they tell me very complementary comments about the community as a whole.
Recently I received this e-mail from Linda (Mundt) MHS 1964. I thought her comments about Manning should be featured in the Manning Monitor so I responded to her message and we worked out the message she wanted in the paper, which is featured as an image below the e-mail message.

I appreciate it when people, who once lived here, relay messages about how proud they are to have been a part of the community and give complementary kudos to the people of the Manning community who currently live here, with so many of them who are also proud of their community and help in so many ways.

On 8/28/2023 12:31 PM, Linda Stolfus wrote:
Hi Dave, Just want to say that was very special to see and read all you have on your website especially the new Manning 1966 feature I read a couple days ago. I enjoyed it all.
It's close to my class of 1964, actually the year my sister Jan graduated. I saw a picture of my little brother at the time sitting on the folk's front porch with friends (Dean) in the second set and a picture of brother Terry in grade school in the third set I believe it was. There were a lot of things I recognized and the people also from that time frame.
You do a tremendous job with your website. I live in northern Iowa so thoroughly enjoy reading and seeing the pictures you put on here. I haven't been in Manning in years but is good to see your site for sure.
You could put other years on in my era as well. It's always nice to remise of days gone by.
One last thing I have always wanted to do is contact the Manning Monitor or maybe the Chamber and let you people know what a super job you have done with our small town in keeping everything so nice, up to date, whatever it needs done you do it. The new park down the street from the folk's house where Dad's bulk tanks were at is beautiful as well, my girls used to go down there with their cousins to the totem pole in their younger days. Also your water slide is another special item for kids. I could go on and on, but I just want to congratulate Manning as a whole for all they do to keep that small town clean and beautiful.
So you can see I look at your website all the time to see if anything is going on or I recognize someone you have on. And thank you for classmate Ruby's tribute as I didn't know she passed away.
Sincerely, Linda Stolfus

Featured on the front page of the September 21, 2023, Manning Monitor.

As I continue to work on Manning's history and during my many visits with people who will actually sit down with me to discuss the past, and also when I simply listen to other people's conversations, I hear a myriad of things about getting older along with the topics of history that may come up.
I hear many older people say that the "Golden years" are not all that "Golden" and then I think about a comment I heard on a movie "Getting older isn't burden, it is a gift."
Now I realize that many people have all kinds of health challenges among other problems as they get older, but when I think about all of the people who are much younger than me who have died years, even decades ago, I wonder if they would have preferred to have been given the chance to determine for themselves IF the "Golden years" were "Golden" or not...just some "food for thought" as we all continue to climb that ladder of life which eventually will run out of rungs for each of us.
I also recall all of the conversations with people who lived well into their 80s, 90s, and even 100s who realized how blessed they were, especially those who still had all of their mental faculties and weren't limited physically that much.


Denise Doyel informed me that the daughter of Brenda (Puck) died in a tragic auto accident in Omaha.
I had noticed an Abby Olberding listed on the Dawn & Woodhouse website, but the full obituary wasn't posted yet, so I didn't realize her mother was Brenda Puck, and Olberding isn't a "Manning" name.

I don't have any pictures or information about Abby or the Olberding family but thought I would post some of the Puck history for people who would know them and not realize Abby's connection to Manning.

Abby Olberding


September 28, 1998 - September 13, 2023

Click for the tribute

People often don't think about why Manning is in as good a shape as it is today - which is basically because of so many citizens over the generations who believed in continuing to follow in the footsteps of all of the successful Pioneers before them who were hard workers and invested not only their money but blood, sweat, and tears, to build this little town into a prosperous community where it would be a good place that was safe to raise a family and give their children a good education - and be proud of everyone's accomplishments.
While digitally restoring an 1884 Carroll County map that I downloaded from the Library of Congress website, I got to thinking about how one of the first things the Pioneers did was to build country schools every 4 miles.
Before Manning and most of the towns in the county existed, these county schools were already teaching the future generations - many of whom spoke German but their parents wanted them to learn English and learn to it well because they knew that was the only way to truly become successful in life here in the U.S.
The first school building (Warren No. 4.) in what would eventually become the city limits of Manning once stood where the grocery store has been located for many years.
Then in 1883, the citizens of Manning built their first town school.


I just realized that the first school would be celebrating its 140th anniversary.


Photo taken either 1883 or 1884 - no little trees planted and no homes in this part of North Manning yet.

Can you imagine the fits that the "safety experts" would have today if they saw kids with their feet hanging out of the 2nd story window!




Manning's famous Poet


Craig "Spitter" Moeller March 31, 2009
---
Here are the names and positions people have sent me for some of the M&I Dehy employees.
Please e-mail me if you see errors or can provide additional information.

Randy Mundt and Jon Ahrendsen were a team of drivers
Pete Croghan drove a windrower
Craig "Spitter" Moeller
Stan Musefeldt drove a semi, delivering the dried pellets
Lyle Mundt was a supervisor
Randy Renze was a sub supervisor
Dave Croghan and Dale Rohe might have been truck drivers
Steve Phillips was a plant operator
Curtis Stribe
Larry Mundt drove truck
Walter Lage ran a chopper
Barry Kusel drove truck and ran a chopper
Doug Kusel drove truck
John Opperman
Joseph "Jr." Hugeback - located field operators
Albert Sturm worked for 10 years
Gerhardt Voge worked in the plant
Emily Opperman drove truck - probably the only female driver
Dave Stoelk
George Graves - office
Rick Lohrmann
Mike Phillips
Dean Grau
Marlin Kahl
Elmer Fischer
Donald Weiskircher
Shirley Reid - book keeper

Also other anecdotal memories:
There was a small truck that was nicknamed "Peanut."
Initially, they green chopped everything but in later years to save drying time, a windrower was used to let the hay dry naturally for a couple of days before bringing it to the plant.

Who do you remember for employees at the old M&I Dehy?


September 2023 view of the old M&I Dehy plant
While e-mailing back and forth with my cousin, Jon, he asked me about the current status of the buildings at the old M&I Dehy plant. I had always wanted to take some current pictures of the buildings that are left which I did recently and then it gave me an idea about gathering and documenting names of employees, the jobs they had, and some anecdotal stories people may have.
Fortunately there was a story about the plant in the 1981 Manning Centennial book which is shown below, along with a current picture I took, and I had completely forgotten that I had scanned some pictures that were taken by Ron Colling for the Manning Monitor when some of the equipment was brought in by rail.
M & I DEHY


1981 M & I Dehy is located two miles north of Manning.
A Quonsent was built on the left within the past year.
On December 27, 1967, a group of twenty interested investors met at the Manning city hall to formulate plans to build an alfalfa dehydrating plant capable of producing three tons of dehydrated alfalfa per hour.

At this meeting a board of directors was elected as follows: Elmer Renze of Carroll, manager of Farmers Grain; Lester Joens, Donald Hinners, Ivan Opperman, all local farmers, and Gilbert Phillips, State Farm Insurance representative. The name of the firm, "M & I" derived from its location at Manning, Iowa.

The company was incorporated January 2, 1968, at which time plans were announced to offer 202,500 shares of common stock at $2 per share for a total capitalization of $450,000. This was handled by Russ Brooks Securities of Harlan.
Ivan Opperman served as the first president and continues in that capacity today. Other officers were Don Hinners, first vice-president, Gilbert Phillips, secretary, and Lester Joens, treasurer.
The company was formed to establish and operate "a completely automated facility for alfalfa". Alfalfa is dehydrated, pelleted and stored to preserve protein, vitamin A, and to prevent oxidation. The finished product is used by livestock feeders as a food supplement and nutrient to encourage animal growth.
On November 18, 1968, nine acres of land located two miles north of Manning was purchased from Ivan and Elizabeth Opperman, and a construction contract was let December 3, 1968, with Mr. Adrain Sivinsky of Agri Teck Supply Company of Omaha to engineer and construct the new plant. It included a 960 square foot concrete block building which houses the master control room, grinding room, boiler room, and pelleting, bagging, and equipment room. An office building was added later which includes a reception room and plant personnel offices.
The plant started operation July 1969, with Mr. Donald Dannamann of Grinnell as Manager. In 1976 George Graves then became the manager until his retirement in August of 1979. John Opperman became the assistant manager November 1978, and has assumed the duties of manager since George Graves retired.
M & I Dehy is one of the most modern alfalfa dehydrating plants in this area and the first in the country to use electronic fat metering equipment. The plant employs eleven workers the year around, and 34 during the season. The plant now contracts 1500 acres of alfalfa hay from local farmers, and the processed products are sold in a 150-mile trade area.

Equipment brought in on the Milwaukee RR April 17 1969
Note the fuel tanks, behind the rail car, used by local dealers in town who sold/delivered gas and diesel fuel.


Natural gas dryer and large unloading ramp where the trucks would dump the chopped alfalfa into.
Then the ramp was raised hydraulically so the alfalfa would fall into the rotary drying drum.

Ad in the 1981 Manning Centennial book
Anyone who has pictures and/or worked at the Dehy - please send me names of employees who worked there and if you remember what their jobs/positions were.
If you have pictures, I'd like to scan them...
The only way we'll preserve our area history is if we work together to get this information into my Manning Historical Database.
Thanks,
Dave

Carroll Daily Times Herald February 23, 1968
M & I DENY, INC.
M&I Dehy, Inc., which was organized last month by 14 Iowans who invested a total of $45,000 in 22,500 shares of the firm's stock, is offering 202,500 shares to Iowans at $2 a share to raise capital to establish an alfalfa dehydration plant at Manning, Iowa.
The company, which has paid $150 for an option to buy five acres in the Manning Industrial Park for a total of $2,500, proposes to build a plant capable of processing about three tons of alfalfa an hour.
Near Manning
It would be designed to handle hay produced within an eight-mile radius of Manning, and according to the prospectus on the stock offering, it is believed the product could be marketed to livestock producers within a 75-mile radius.
The stock offering is being handled on a "best efforts" basis by Russ Brooks Securities Company, Harlan, Iowa. The stock issue has been registered with the Iowa insurance commissioner's office.
If the offering is completed the company would have $364,500, after the payment of 10 per cent sales commissions plus the $45,000 invested by organizers - or a total of $409,500.
Proceeds from the public offering will be held in escrow until 102,941 shares are sold, which would net about $175,000.
The company proposes to spend about $170,000 for the purchase of land, improvements, and construction of an automated plant. The plant would be equipped with a "Dehy" drum, hammer mill, pellet machine, cooler, shaker, weigher, and air lock.
Equipment
About $80,000 would be used to purchase two gas storage tanks, and $75,000 would be used to provide choppers and trucks that could chop alfalfa in the field and transport the product to the plant.
The prospectus said that if the stock sale is not completed, but escrow is reached, the firm would lease the mobile equipment and start operations without the gas tanks. It said it then would depend on borrowed funds for working capital.
While noting that the operation is "speculative," the prospectus said prices of dehydrated alfalfa have not fallen in recent years below the $32 a ton estimated cost of processing (At Midwestern centers the market ranged recently from $39 to $40 a ton).
The company intends to operate during the season - from early May until the fall frost - with operations on a 24-hour basis as needed. It expects to contract for about 1,500 acres of alfalfa, or an anticipated 7,500 tons.
The company's officers, all of whom are organizers, are Ivan L. Opperman, Manning, president; Donald Hinners, Manning, vice-president; Elmer J. Renze, Carroll, vice-president; Gilbert T. Phillips, Manning, secretary; Lester Joens, Manning, treasurer; and James H. Cavanaugh, Carroll, general manager.
One Salary
All except Cavanaugh are members of the board of directors, and all except Cavanaugh serve without pay. Cavanaugh has an employment contract calling for a salary of $700 a month starting when the stock sale reaches the level for funds to be released from escrow.
Other organizers are Francis J. Zerwas, Manning; Jerome L. Rolfes, Halbur; Art Hinners, Halbur; Emil J. Opperman, Manning; Lawrence J. Polking, Manning; Fred Renze, Manning; Melvin Renze, Manning; and Leo Rasmussen, Manilla.
Des Moines Register February 11, 1968

6 Directors Named At Manning Plant
Six directors were elected at the first annual meeting of the shareholders of M&I Dehy, Inc. here.
Directors chosen for one-year terms are Donald Hinners, Gilbert Phillips, Lester Joens, Ivan Opperman, Claus Bunz, all of Manning and Elmer Renze, Carroll. These men were pre-incorporation subscribers when the Manning plant was planned in 1967, and have been serving as temporary officers.
Ivan Opperman, acting president, presented the corporation's financial statement. Cost estimate as of August 19, 1969, was $340,489.28. Approximately $90,000 more will be spent to complete the plant to meet specifications set forth in original plans. The plant has been built with a double expansion factor for future requirements.
Donald Danneman, plant manager, said the present payroll includes 10 men and that four will be employed full-time during the slack season.
Put in operation on July 22, 1969, the plant has processed two tons of hay per hour since. The plant will experiment with processing of corn stalks in the fall months.
Daily Nonpareil, Council Bluffs, September 14, 1969

50th anniversary of the high school and gymnasium - 2023-24.
1973-74 was the first class to walk down the aisle of this gym and graduate from the new high school.


Veterans' Day program November 10, 2022

This school and gym have been so well-cared for over the decades that it looks nearly brand new!!!
I was a junior this first year of the gym/high school. My dad, Amos Kusel, MHS 1938, was a member of the first class to walk down the aisle of "at that time" new gym built in 1937 which is now the Rec Center gym...so I was one year off from being the first class to walk down this now 50 year old gym.

If you are around the age of any of the Kasperbauer siblings, then you should check out this tribute - you might find yourself or other classmates you know in the pictures. I also have included some historical school pictures with the Kasperbauer school history.
One of the reasons why I have so many Kasperbauer pictures is mainly because Marian worked with me over many years, bringing me pictures and history to scan. Also other students who attended Ewoldt No. 3 shared with me - all neighbors of my family.

I know it sounds like bagging and I have a big head but you aren't going to find another historical web page for a specific community with as many pictures, history, and varied topics as I am able to provide for the Manning area community...also I have attempted to ID as many pictures and find information about them as I can - other people have scanned some of their old pix and history but most don't take the time to get the correct IDs and information and don't have the sources I've used over the last 50 years - although sadly most of them are deceased now so I don't have people old enough who can help me with the old stuff I still find or is brought to me to scan.

I not only show this digital information I've gathered over the decades because I enjoy it but I'm always hoping that by featuring these stories more Manning connected people and Veterans will come forward with their pictures and history so I can scan those things and add them to my Manning Historical Database.

I remembered I had a bunch more country school pix - which I now added...
Then I found more Kasperbauer pictures and added them to the appropriate links...

Lonnie Kasperbauer



Click for the tribute

In 2007, Darlene found out about the Manning Schools history book project I was working on and sent me several country school pictures to scan.
I haven't found any high school pictures of her in my database, yet, but am so glad she sent me Iowa No. 8 pictures...


Darlene (Kruse) Anderson


January 26, 1939 - September 1, 2023

Click to see the tribute

People who don't know their past, won't be able to grasp the present, and are destined to fail with their future.

A person who does not embrace their past, has no future.

The Jahn/Gehlsen Sesquicentennial celebration and reunion is a huge success. Hopefully more Manning area people and descendants will attend the event on Sunday as advertised farther down below.
A number of old collections were brought along by various descendants. I had hoped to be able to scan more of them but that doesn't usually work out since most people won't know me and are afraid they'll never get them back.
Sadly, I know what fate those pictures face in another generation...maybe two - they'll get thrown away or divided up and taken to the four winds, never to be seen again in the area where they originated.
But one person let me work on their collection, unfortunately many of them were not identified, which is so typical with old pix.
This is a wonderful colorized farm picture and family from the collection I just scanned. I made a super high resolution scan and here is a reduced sized for web-page viewing but you should be able to make out the faces, unless you are using one of those little phones and not a larger computer screen.

At least these pictures will be preserved and archived in my database and even when the originals get thrown away or deteriorate into dust someday, the digital images will still be around.

Claus and Minnie Gehlsen family on their farm that was located two miles east of the Five Mile House

Hilda Gehlsen, Helmina "Minnie" (Tack) Gehlsen, Claus Gehlsen, Erna Gehlsen, John Gehlsen, William Gehlsen
Historical notes from Jim Stoffers: About one year after this photo was taken, John Gehlsen (who's holding the reins in the buggy) died at the age of seventeen from a "runaway" accident in June of 1909 - from perhaps the same two horses in the photo.
Helmina was Claus Gehlsen's second wife.
This is the farm where my grandfather, Peter Dietrich Gehlsen, first stayed after he arrived in western Iowa as a teenage immigrant from Tielen, Schleswig-Holsten.


As I took pictures of the event I would listen to the various conversations and one of them caught my attention. A younger person was talking to another young relative and asking that person if they were members of Ancestry...she said no, and the other person said you should join - it gives you a lot of information, but sometimes you go down rabbit holes.
Then I thought, while yes a lot of information can be found on those commercial sites, those sites do cover the historic work I do, which is more specifically about this area and not a world-wide approach.
The members don't realize that I'll probably have pictures and information and little trivia aspects that most people simply ignore or don't think are important.

So I give my usual plug to Manning connected people to work with me - they can still give their information to those commercial sites that make money off of their work, but that is something I don't/won't do - my work is strictly and purely historical preservation.

Unknown home/town - could be Manning, Westside, or out of state.
I love the lightning rods, some people believed in them and others said it would attract lightning.
On back was this Christmas message from Lueri & John.
Now Lueri is a very unsual spelling which should help narrow down various family members.
It could be more of a nickname or shortened name but that is what she apparently went by.

Now the reason why the homes above could be in or close to Manning is because this picture below was in the collection.

621 Fifth Street Manning (Center Street adjacent to the west - left)
More than likely one of the daughters with her parents Henry & Margaretta (Hoffmann) Sievers

Click to see the tribute to Darrel Wiese
---
In Memory of Lorrell Borkowski
Click to see the tribute

Amazing exhibit to celebrate Pioneer Jahn farm on Labor Day weekend at Five Mile House
For about 10 years now, Jim Stoffers and I have been working together on area history and pictures. He would find some pictures for me to scan and I would share pictures and information I scanned that he was interested in or have a family connection to him...he also would search the Internet for obituaries and other information for my many various Manning historic projects I wor tk on.
I know Jim won't want this to be about him but I want to highlight some information about him for the amazing exhibit he has compiled to be on display at the Five Mile House Schuetzen Verein Hall.
So before I go into the details about the exhibit here is just a little bit about Jim's military service.
Not many people will take the time for events such as the exhibit, so I like to give them recognition for their time and efforts.
James Stoffers

U.S. Army 1969-1971
Served in Charlie Company, 196th Brigade, 2/1st Infantry Battalion, Americal Division, I Corps, South Vietnam.
Jim served in Vietnam at the same time and with the same infantry company as Allen Rowedder, formerly of Manning.

Carroll Times Herald June 16, 1970

Now Jim didn't ask me to present this information about him with this feature story but as with all Manning connected Veterans, I like to honor them as best I can.
This military information will be used in the Manning Veterans history book. While Jim isn't directly connected to Manning he had several Veteran uncles and an aunt who lived/worked in Manning/area...Judy (Gehlsen) Joens, for instance, and I'm including family connected Veterans in the book.
Now we'll go into the main aspect of this feature which is the exhibit Jim has put together, along with some help from his family and other friends of his.

Johann and Catharina (Groth) Jahn
Like the ancestors of so very many local area families, Johann and Catharina Jahn were immigrants from Schleswig-Holstein in far northern Germany. The Jahns arrived in Western Iowa in 1873 with their six children.

They purchased 160 acres of Prairie ground eight miles northwest of Manning and five miles south of Westside in Hayes Township, Crawford County, and homesteaded that year.

Over the 150 years since then, direct descendants of the Jahn family have made their home on this Pioneer Jahn farm.

Today, Rich Hanson, originally of Manilla, who is the great-great-grandson of Johann and Catharina Jahn, now lives with his wife, Christy, and their two children on the Jahn acreage, located one-half mile east of the Five Mile House.

The public is invited to view the free, special historical exhibit at the Five Mile House on September 2 and 3, from 1 p.m. to 5 p.m. on both days, as part of the 150th anniversary celebration of the Pioneer Jahn Farm.

The presentation will include a one-of-a-kind, self-guided display of archival farm, family, and Five Mile House photographs - all greatly enlarged for viewing. Historical documents will also be displayed, including copies of National Archive documents detailing the 1855 U.S. Act of Congress originally granting Virgin Prairie to French immigrant, Joseph Shepherd, for his service in the U.S. Navy during the Mexican War of 1846; the same farm which the Jahns later purchased.

The exhibit will include large 1906 and 1908 plat maps of the eight townships bordering the Carroll and Crawford County line - showing all the farms and listing the ownership names from that same period.

The Labor Day weekend presentation will also include an exploration of the Schleswig-Holstein diaspora to Western Iowa after the U.S. Civil War, including a large banner of a Schleswig-Holstein map displaying the towns and villages in northernmost Germany where many families, who immigrated to Western Iowa came from, along with a corresponding list of the surnames of those same local families.

Following in the German roots that many of our local families have in this area, complementary "Koffee and Kuchen" will be served on both Saturday and Sunday afternoons.
Danke! Hope to see you. fivehouse@myyahoo.com
---
Remember this exhibit is open to the public both days, so I hope anyone/everyone in the area will take some time to drive to the Five Mile House to see a once-in-a-lifetime event.

Also, please remember to thank James Stoffers for all of the time he spent creating this exhibit and for his own personal expenses to make all of the displays.

June 2, 2019
VERY Patriotic organization! - click for video

For anyone who was interested in the Anthony pictures I posted some time ago...I've updated the names for the pictures.
I didn't hear from any Anthony descendants, but a couple of my Manning helpers were able to assist me with getting the correct IDs.
So scroll down a ways to see the Anthony updates.

Betty (Bruning) Potthoff
Click to see the tribute

I absolutely don't have the extra time to do this but maybe by showing just this specific search parameter (1966) in my database, it will give people just an inkling of what I have in my Manning Historical Database - even I no longer realize how MUCH data I have scanned since 1993.
The idea just hit me while finishing up with Steve Ruhde's tribute.
I'd like to see if ANYONE will take the time to e-mail me about it...I'm not looking for pats on the back or thanks - just curious if anyone is viewing my work.
I have tons of family collections to scan, Veterans to interview, and other Manning projects to do, so if I'm wasting my time showing all of this material on my web pages and in the Manning Monitor which basically it is crickets from people - then I need to do less of the posting and publishing and concentrate on finding more Manning history/pix and work on the aforementioned historical jobs I have to finish.


So click to see "What was going on in Manning in 1966."


While working on tributes, I find that I don't have obituaries for some of the various family members and people connected, so I ask my Manning helpers to see what they can find.
I've added several obits of people connected to the Ruhde tribute so you might want to check them out if you are a Ruhde/Jensen/Kusel relative.

I have Carl's tribute finished and linked below.

I'm finished with Steve's tribute - it was hard to know where to start because I have pix & information of many generations back for his ancestry - Ruhde/Claussen/Ohrt and Jensen/Kusel, so this took some extra time putting it all together and make sure I have all of the connections correct.
Sadly, for one lady, who found my web page in 2003 and sent me several low resolution scans of Ruhde/Claussen, her e-mail address no longer works, so I hope she might see this post and contact me, or maybe someone is in contact with her and will let her know I'm trying to reach her again to see if I can get her original Manning connected pix to scan; one of which is just below.

Steve's great-grandparents

I sure would like to get the original photos from Joan to make high resolution scans of her Manning connected pictures, which would also not have captions on image. While this scan is better having it then not, I always try to get people to send me their originals so I can make high resolution scans.

As I'm going through the various transcribed Monitor articles in my database, here is one sentence that caught my eye, from the October 17, 1957, football game against Bayard.
Carl Saunders paced Manning's offense by scoring three times on runs of 15, 70, and 20 yards, while Allan Laurinat tallied the fourth TD by snaring a 30-yard pass from Dave Peters.


It is so sad that I won't have information like this or pictures for the younger generations who pass away before me, and doubtful there will be anything like this after I pass or that anyone will continue my historical web page to keep posting tributes and historical information, but maybe someone living in Manning will come forward some day and take over when I'm no longer able or around.
One of the reasons I have so much school information is when I worked on the Manning Schools history book in 2005-06 I used my microfilm machine with printer and printed off a lot of school stuff from the Monitor microfilm and then OCRd it.
But after a while it was taking too much time away from getting the school book published in time for Manning's Quasquicentennial celebration, so I stopped doing this when I got to the late 1950s.
So I don't have much if any Spotlite or school articles in my database after 1960.

I'm working on a project where I'll be purchasing a huge commercial scanner so I can make a one-pass scan of the newspapers archived in the basement of the Monitor office that go back to the beginning in 1881. The edges of these original papers are brittle but I am able to safely handle them and will be able to scan them.
I experimented with a few of them by using my large scanner but I have to split-scan each page and then merge the 2 halves which takes WAY too much time.
Here is one example of what I plan to someday have for all of the Monitor papers.

1938 Monitor scan I made in 2015
Use your zoom tool and note how it is a high resolution scan!!!


So when I write about how busy I am, and can't help with other organizations or projects people come up with in Manning - this is just one example.

Steven Ruhde




Click to see the tribute


This is a very extensive and detailed tribute, so if you find any errors or see something that needs to be modified, please let me know, so I can correct it in my database.
Thanks
Dave

Carl Saunders
Click to see the tribute

I finally finished Jerilyn's tribute: like usual I found lots of pictures and information in my database and also go into the extended family with these tributes, so I hope everyone will take the time to look at the pictures and read the information and see all of the family connections and also some images of Zion Lutheran Church, and of some non-family members from Manning.

Jerilyn J. Kusel



Click to see the tribute

Thanks to Dick Dammann for letting me know about Laurel's passing.
I often check the area funeral home websites but don't always catch someone who has Manning connections, especially when they don't have the maiden names of women in the initial link for recent deaths...




Laurel (Singsank) Vogl




MHS 1957
Laurel Vogl, age 83, of Carroll and formerly of Halbur, peacefully passed away, surrounded by her family on Saturday, July 29, 2023, at St. Anthony Regional Hospital in Carroll.
Mass of the Christian Burial will be celebrated at 10:30 a.m. Tuesday, August 1, 2023, at St. Augustine Catholic Church in Halbur. The celebrant will be Fr. Terry Roder. Music will be by Julie Sibbel and the St. Augustine Choir. Lectors will be Bob Danner and Roger Kasperbauer. Gift Bearers will be Kim Hill, Nick Richards, Hadley Hummel, and Joey Vogl. Eucharistic Minister will be Adella Vogl. Casket Bearers will be Nick Richards, Tyler Hill, Gary Danner, Gary Vogl, Todd Singsank, and Steve Kasperbauer. Burial will be in the parish cemetery.
Visitation will be held on Monday from 5-7 p.m. at the Sharp Funeral Home in Carroll. A rosary will be prayed at 7 p.m. The casket will be moved to St. Augustine Church on Tuesday morning where visitation will resume from 9:30 to 10:15 a.m.
Funeral arrangements are under the guidance of the Sharp Funeral Home in Carroll, and online condolences may be left for Laurelís family at www.sharpfuneral.com.
Laurel Cecelia, the daughter of John and Jennie (Muhlbauer) Singsank was born on September 25, 1939, in Manning, Iowa. She grew up in Manning and attended Ewoldt No. 2 country school, and graduated from Manning High School in 1957.
On June 9, 1958, Laurel was united in marriage to the love of her life, Earl Vogl, and they were blessed with five children. This June they were able to celebrate their 65 years of marriage with their family and friends. The couple made their home north of Halbur where they were engaged in grain and livestock farming. In 2016 they moved off the farm and into the Carroll community.
Laurelís pride and joy was her family. She enjoyed spoiling her grandchildren and great-grandchildren, and spending time with her family. Laurel also enjoyed playing cards, camping, and traveling. She was a member of St. Augustine Guild and Parish in Halbur.
Left to celebrate Laurelís life is her husband of 65 years, Earl Vogl; her children: Randy (Maria) Vogl of Manitowoc, Wisconsin; Rhonda (Carl) Richards of Calamus; Rich (Joan) Vogl of Carroll; and Dr. Rod (Kim Jameson) Vogl of Memphis, Tennessee; 11 grandchildren; 21 great-grandchildren; her sister: Cleo (Gary) Hansen; her sisters-in-law and brothers-in-law: Jean Singsank, Connie Singsank, Lorraine Vogl, John (Adella) Vogl, Dorothy Danner, Mary Ann Kasperbauer, Levan Eich, as well as many nieces, nephews, and other extended relatives.
Laurel was preceded in death by her parents, John and Jenny Singsank; parents-in-law: John and Elizabeth Vogl; a daughter in infancy, Teresa Vogl; her siblings: Earl Singsank, Margaret (Russ) Popp, Della (Don) Berg, Glenn Singsank, Verna (Merlin) Hass; her sisters-in-law and brothers-in-law: Betty (Leo) Danner, Joe Vogl, Leroy (Barb) Vogl, Pete Danner, Norbert Kasperbauer, and Mike Eich.

Page 13 of the Manning Schools history book

Back: Larry Genzen, Russ Spies, Jack Mohr, Glen Singsank, Ruth Sextro, Donna Spies
Third: Tom Grau, Maxine Sextro, Verna Singsank, Mary Alice Mohr, Emil Grau
Second: Laurel Singsank, Darlene Genzen
Front: Gary Handlos, Stan Spies, Jay Musfeldt, Ron Mohr, Cleo Singsank, Linda Handlos, Loretta Lerssen

Stan Spies, Laurel Singsank, Jay Musfeldt, Darlene Genzen

Back: Russ Spies, Glen Singsank, Tom Grau, Ruth Sextro, Donna Spies, Maxine Sextro
Middle: Verna Singsank, Larry Genzen, Mary Alice Mohr, Emil Grau
Front: Jay Musfeldt, Darlene Genzen, Stan Spies, Laurel Singsank

Back: Verna Singsank, Maxine Sextro, Mary Alice Mohr, Donna Spies, Ruth Sextro
Front: Darlene Genzen, Laurel Singsank
Remember when they taught cursive writing?
When they stopped teaching it in school, I think that was one of the dumbest things they did.
I've heard most of the arguments justifying that decision but I can come up with as many to have kept it.
A few years ago my mother made the most insightful comment about it, she said...
"I just hope we don't end up where people will have to use X as their signature."
Being 98, she was old enough to remember when that was not all that uncommon.
Thanksgiving dinner - Golda Sander in back

Left side back to front: Faith Sander,

Laurel Singsank

, Cleo Singsank, Darlene Genzen, Tom Grau, Stan Spies, Emil Grau, Jay Musfeldt
Right side back to front: Betsy Musfeldt, Betty Lengemann, Linda Handlos, Larry Genzen, Ron Mohr, Nancy Mohr, Mary Alice Mohr
Verna Singsank in front

I just noticed how much Mabel Langel looks like her grandmother Betty (Lengemann) Andresen.
Mabel is the daughter of Luann & Craig Langel.

Ewoldt No. 2
Built on a lot purchased from the Henry Mueller family farm northeast of Manning along the OCO.

When the country schools closed Henry Mueller moved the school building to the Mueller property at 104 Ann Street in town (current location shown just above) where he converted it into a garage for the Mueller Furniture Truck.
Every time that property sells I tell the new owners (Chris Behrens now) that if they are going to tear it down or no longer want it that I will find a way to get it moved out to the Heritage Park.
I have a special interest in it since my dad, his siblings, and other relatives on the Grau & Popp sides of my family attended this school.

School articles

1957 MHS graduates: Elke Bunz (valedictorian), Diane Dalgety, Richard Dammann, Raymond Fink, Darlene Genzen, Royce Genzen, Jon Groteluschen, Eugene Haberl (salutatorian), Janell Hansen, Ronald Hansen, Jeanette Henriksen, Ronald Hodne, Robert Horbach, Patricia Irlbeck, Dale Jansen, Larry Klocke, Kay Knobbe, Thomas Koon, Darlene Kruse, Robert Laverty, Alan Leinen, Betty Lengemann, Beverly Lerssen, Larry Lohrmann, Myra Meeves, Lenus Mundt, Dianne Nelson, Larry Nielsen, Catherine Nulle, Merlin Otto, Betty Peters, Larry Popp, Richard Popp, Shirley Puck, Warren Puck, Karen Rix, Karen Rowedder, Dennis Saunders, Gary Schroeder, Victor Schwiesow, Laurel Singsank, Marilyn Spieker, Richard Vehrs, AnnaBelle Vennink, Darlys Vollstedt, Vernon Wagner, Errol Wegner, Cleo Weller, Anna Zerwas, Larry Zerwas

1957 former students: Donald Abel, Elaine Ahrenholtz, Virginia Backhaus, Derald Barkalow, Dick Behrens, Fred Branning, Leon Brockelsby, Robert Doerning, Lyle Drees, Loy Fitz II, Kenneth Frahm, Leland Friedrichsen, James Fritz, Janice Hagedorn, Ronnie Hagedorn, Marilyn Hansen, Martha Hansen, Philip Hansen, Mary Himes, Jane Hinners, Jeanette Hugg, Roger Justice, Richard Kellogg, Phyllis Kienast, Harold Kinney, Sue Knisley, Neva Martens, Lance Masters, Glenn McLaughlin, Marsha Lou Ochsner, Joseph Peter, Roger Petersen, Craig Platter, Marilyn Richardson, Marlys Sander, Ronnie Schiltz, Linda Schumann, Katharine Shields, Cicily Ann Spicer, Terry Travis, Ruel Whitcher, Jr., Ronnie Wyatt

While helping Denise Doyel with her MHS 1973 class reunion she showed me a poster composite of classmates who were deceased. One of them I did not know about so I searched for her obituary. I don't have any school pictures for her but do have a little family information and some pictures.
I often write about pleas and begging for Manning connected people and alumni to let me know when a classmate or teacher/administrator passes away. That way I can post a tribute to them and also add them to my Manning obituary webpages and database.
I generally don't post tributes to people I find out had passed away years ago but in this case I knew I had some pictures and information and with the upcoming class reunion, I thought it would be appropriate.

It used to be that children/family members of their deceased relatives would send obituaries back to the hometown newspaper, in this case the Manning Monitor, but the traditional viewing, funeral, services, luncheon, and obituaries are just about a thing of the past which is so sad, because many people who knew that person and/or their family and even might be distantly related won't find out when the hometown newspaper isn't notified.
I realize that most funeral homes post those obituaries and sometimes the obits will be published in the town where the deceased lived, but unless you know who dies and search the Internet for a possible obituary, it can be difficult to find.
More often than not any more, death notices or very brief obituaries are published, which can be difficult in determining if/how the person is connected to Manning.

Mary Hannon



Visitation Wednesday, January 21, 2015 Odean Colonial Chapel At C & Sycamore, North Platte, Nebraska
Funeral Service Thursday, January 22, 2015 Brady Community Church, Brady, Nebraska
---
Mary Ann Hannon, 60 years, passed away at her home north of Brady, Nebraska, on Sunday, January 18, 2015.
Mary was born February 8, 1954, to Glenn Howard and Rachel Ruth (Fahrenbruch) Steinke in McCook, Nebraska. Her family moved from Trenton, Nebraska, to Manning, Iowa, when she was 3 years old. She was confirmed by Pastor Edward Heinicke, at Zion Lutheran Church on June 2, 1968. Mary graduated from Manning High School in 1973, then attended college for a year before getting married.
On September 21, 1974, Mary married Gerald Brian Hannon at Wichita, Kansas. They made their home in Kansas, living in different places before moving to Nebraska. They lived in North Platte prior to settling north of Brady in 1986. Mary then went back to college and earned a BA in Special Education from Kearney State College in 1995. She taught special education at Maxwell Public School and received her Master's Degree in 2004. Mary resigned from teaching in September 2005 due to her health.
She enjoyed her farm animals and liked to help others. Mary also volunteered with many different projects. She had a strong faith and belonged to the Missouri Synod Lutheran Denomination.
Mary will be missed by her husband of 40 years, Gerald, of Brady; children, Molly Hannon and Ryan (Paula) Hannon, all of Brady, and Luke (Emily) Hannon, of California; five grandchildren, Hope, Miguel, Wyatt, Lane, and Payton; her brother, Jim (Kathy) Steinke, of Cottonwood, Idaho; father-in-law, Harold Hannon, of Kansas, Oklahoma; sisters-in-law, Denise (Byron) Sargent and Gail (Larry) Barnes, of Wichita, Kansas; and Devon (Tom) Dye, of Kansas, Oklahoma; a niece, Sabrina (Brian) Johnson; nephew, Jason (Michelle) Steinke; and other family members.
She was preceded in death by her parents, Glenn and Rachel Steinke; and mother-in-law, Erma White. Funeral service will be 11 a.m. Thursday, January 22, 2015, at the Brady Community Church. Cremation will follow the service. Visitation will be 9 a.m. to 8 p.m. Wednesday at Odean Colonial Chapel at C & Sycamore and prior to the service in Brady. Condolences may also be shared at odeanchapel.com. In lieu of flowers, memorials can be made to the Kids Scholarship at Maranatha Bible Camp. Odean Colonial Chapel at C & Sycamore is in charge of arrangements.
June 2, 1968 confirmation at Zion Lutheran Church

Back: Larry Mahnke, James Kunkel, Gary Dammann, Roger Musfeldt, Kevin Struve, Luanne Kruse, Donna Sonksen, Craig Pfannkuch, Pastor Heinicke
Middle: Michael Bilsten, Debra Carlson, Donna Reinke, John Heinicke, Starre Christensen, JoAnn Borkowski, John Ohde, Karen Wegner, Dean Martens, Lonnie Jensen
Front: Carol Dammann, Marilyn Strosahl,

Mary Steinke

, Vicki Waterbury, Kathleen Hinners, Carolyn Strosahl, Beverly Otto, Connie Grimm
Note: JoAnn Wiese and Darrell Wiese were confirmed with this class but are not pictured.

From the 2006 Manning Quasquicentennial history book

Glenn and Rachel Steinke


Mary, Rachel, Glenn, Jim
Glenn Steinke was born November 21, 1919 in Trenton, Nebraska. He was the son of Frederick William and Pauline (Hedke) Steinke. He attended Country School and helped his dad on the farm until February 6, 1942 when he was called into the service. He served 4 years in the Western Pacific and received an honorable discharge on November 28, 1945.
On April 3, 1946 he was united in marriage to Rachel R. Fahrenbruch in Culbertson, Nebraska. They made their home in Trenton, Nebraska where Glenn worked for K.C. Miller Implement Company until they sold out and next he worked for the Co-op. While working for the Co-op the Steinkes found an Ad in the Omaha World Herald newspaper for a partsman wanted at Puck Implement Company in Manning. Glenn answered the call and got the job on April 1, 1957. Glenn moved and two months later his family joined him.
Glenn and Rachel have two children: Jim Howard and his wife Kathy who live in Cottonwood, Idaho and Mary Ann Hannon and her husband Gerald of Brady, Nebraska, five grandchildren and five great grandchildren.
Jim Steinke graduated from Manning High School in 1965 and then joined the United States Air Force where he made his career.
Mary Steinke graduated from Manning High School in 1973 and is teaching in Maxwell, Nebraska.
Glenn worked at Puck Implement Company until he retired on January 1, 1984. He spent lots of time watching sports and reading.
He passed away on October 1, 2002, at the age of eighty-two years, ten months, and ten days.
Submitted by Rachel Steinke August 18, 2004
1973 MHS graduates: Mari Louise Blum, Jeanine Marie Case, Eugene Patrick Croghan, Carolyn Louise Dreier, David Allen Edgerton, Anne Patrice Felker, Mary Cecile Felker, David H. Gore, Jr., Barbara Ann Grau, Duane A. Griffin, Susan Carmilita Halbur, Lori Jean Hargens, Paul Franklin Hargens, Peggy Frances Hargens, Joan Marie Heithoff, Denise Jeanette Hinners, Karen Ann Hinners, Joni Rean Hinze, Ronald Herbert Irlmeier, Kim Clark Jahn, Mark Alan Jansen, Jeff Alan Kasperbauer, Keith Francis Kerkhoff, Daniel Lee Lorenzen, Kent Amos Misselhorn, Michael Mohr, Steven Allen Mohr, Denise Renee Mork, Leon Louis Muhlbauer, Randall Craig Mundt, John Henry Opperman, Kevin Kenneth Pfannkuch, Diane Marie Phillips, Jeanne Marie Potthoff, Randy Lynn Saunders, Edward Anthony Schlichte, Richard Harold Schmidt, Paul Allen Schroeder, Sheila Jane Schrum, Rita Louise Schultz, Rex Allen Sebeniecher, Randall Anthony Spieker, Alice Dorothy Sporrer, Donna Kay Sporrer, Barbara Jean Stangl, James Anthony Stangl, Teresa Louise Stangl, Lynn Paul Stein, Mary Ann Steinke, Karen Sue Stoberl, Eugene Stoelk (salutatorian), James Allen Struve, Karen Kay Sturm, Carla Sue Talbott, Clark James Tibben, Cindy Lou Vehrs, Janet Helen Venner, Keith Alan Vetter, Beth Ann Volquartsen, Nancy Ann Vonnahme, Kenzie Ann Watt, Tim Robert Weible, Joseph Marlo Weitl, Helen Elizabeth Wiese, Nancy Kay Wiese (valedictorian), David Joseph Wurr, Craig Lawrence Zubrod
1973 former students: Mark Aiken, Mary Lou Bauer, Debra Espenhover, Steven Espenhover, Robert Fuller, Jeff Grimm, Randy Hargens, Deborah Hass, Colette Himley, Francis Hummer, Deana Hupp, Sharon Irlmeier, Kevin Jahn, Richard Klemme, Susan Kloewer, Carol Knudsen, Jane Moore, Jean Muhlbauer, Jamie Murray, Richard Musfeldt, Eugene Nepple, Cynthia Parkinson, Jennifer Pearson, Sherry Petersen, Bruce Pohlberg, Terry Saunders, Kathleen Shiltz, Arnold Shipps, Terry Shoemaker, Doyle Thompson, Rosemarie Wittrock, Peggy Wuebker
Mary & Jimmie
From the 2006 Manning Quasquicentennial history book
TEC5 Glenn Howard Steinke

Glenn was inducted into the Army on March 5, 1942 at Fort Leavenworth, Kansas.
His military occupation was Meat Inspector 120.
He served in the Pacific Theater and received the Asiatic Pacific, WWII Victory and Good Conduct medals.
Glenn was discharged at Fort Logan, Colorado on November 28, 1945.
Taken from Glenn's letters he sent home -- Glenn was in Tonga, New Caledonia, New Hebrides, the next information was censored, and then finally landed in Auckland, New Zealand. He liked this place very much but it was 'heck' driving on the left side of the road. They were headed for Japan when they got the news that the war was over. "Oh Boy!, we're going home boys, we're going home and I got home in time for Thanksgiving."
Submitted by Rachel Steinke August 18, 2004

From the 2006 Manning Quasquicentennial history book

Jimmie H. Steinke

Jimmie was inducted into the Air Force November 26, 1965. He served as an Aircraft Armament Systems Technician (462X0) and a Technical Instructor for B-52 Weapons Systems.
Jimmie was stationed at these bases: Lackland, Texas; Lowry, Colorado; Eglin, Florida; Ubon, Thailand; McConnell, Kansas; Kadena, Okinawa; Korat, Thailand; Kunsan, Korea; George, California; Osan, Korea; Seymour Johnson, North Carolina; Lahr, Germany; McDill, Florida; Ellsworth, South Dakota; Barksdale, Louisiana; Osan, Korea; Soesterberg (Camp New Amsterdam) Holland; Bitburg, Germany; Decimaomannu, Sardina and Dyess, Texas.
He received the following honors: Air Force Commendation Medal 1 Oak Leaf Cluster; Air Force Outstanding Unit Award 3 Oak Leaf Clusters; Air Force Good Conduct Medal 5 Oak Leaf Clusters; National Defense Service Medal; Armed Forces Expeditionary Medal; Vietnam Service Medal 1 Bronze Service Star; Air Force Longevity Service Award Ribbon 4 Oak Leaf Clusters; Non-commissioned Officers Professional Military Education Graduate Ribbon 1 Oak Leaf Cluster; Small Arms Expert Marksmanship Ribbon; Korean Presidential Unit Citation; Republic of Vietnam Gallantry Cross Palm and Republic of Vietnam Campaign Medal.
Technical Sergeant Steinke was discharged June 30, 1986.

Jim Christmas 1966


Rachel Steinke 1982 Plaza volunteer

Rachel Steinke on right - scanned from the Marion (Jochimsen) Ream collection

Glenn Steinke & LeRoy Rowedder 1974 Puck Implement employees
1978 Puck Implement Company employees

Top: Dale "Ernie" Reinke, LeRoy Irlbeck, LeRoy Rowedder
Third: Harold "Jack" Borkowski, Brian Irlbeck, Michael Ferneding
Second: Warren Puck, Dick Hansen, Kent Hugeback, Ray Nepple, Tom Schmitz, Glenn Singsank, Kyle Hansen
Front: Willis Puck, Judy Vaughn, Marge (Struve) Stahl, Glenn Steinke, Ken Puck

1974 Good Ole Days


Glenn Steinke driving Barry Kusel's 1927 D John Deere - Brad Kusel on the fender

This picture was taken down where the present-day city garden is and the soccer field would be south across the city sewer road.
I loved to visit with Glenn when he worked at Puck Implement and at events such as in the picture above. He was from that generation who had a lot of practical experience in life and also loved to visit with people and tell stories...the salt of the Earth!

Esther (Anstoeter) Williams
Click to see the tribute

Esther Williams visiting with Dorothy Kusel at her 90th birthday party in 2013

When I started thinking about what I have for Esther in my database I thought of the times when mother was able to play with Esther, Roy, Shorty, and others in their band - especially during the 1982 Aspinwall Centennial.
Roy & Esther told mom that "we need to find a way to have a piano for you to play with us." My mom was Roy's school teacher in Aspinwall, and she was good friends with Esther and of course knew Shorty quite well.

Clifford Nelson
Click to see the tribute

Trying to help my "Manning helper" Jim Stoffers with his big Jahn/Gehlsen 150th anniversary reunion for this fall.
He is looking for pictures of the Henry & Emma (Stammer) Anthony family.
Ironically, I have several but most are not identified.
Another irony is these and about 100 other family pictures were just about burned up in an old farm house that the new owners were going to burn down.
By a fluke, Lois (Anthony) Stribe and her husband were in Carroll one day in 2014 and they got to talking with someone they knew and the discussion about the farm house being burned up that had a lot of old pictures in it came up.
Lois knew the previous owners of the farm and that they were her relatives.

So Lois & her husband Lowell raced over to that farm that was south of the Westside/Arcadia area and grabbed the pictures.
Then in 2016, Lois told me this story and about those old pix so I grabbed them and scanned them.

Here are some pix from that family collection that are identified but most not identified by first names.
I can't remember why I don't have them identified as Lois surely would have known them, being her cousins and her age but I'm thinking I forgot to ask her for IDs with this particular bunch of pix...and now she is deceased so I can't go to her for help any more.

Lyle John Anthony, Glen Henry Anthony, Merle Allen Anthony


I'm not sure I remember Glen, but Merle had a corn shelling business and Lyle's 2 sons, Jim & Jerry were in school with me.

Henry Anthony - father of the 3 boys

Henry Anthony and Emma Stammer

Emma (Stammer) and Henry Anthony

Back: Wilber Claus Anthony, Norma (Anthony) Lamaack - John and Emma's two children
Front: John William Anthony and wife, Emma Mathilda (Kuhl) Anthony
This picture was initially identified incorrectly in my database - Jim had the correct IDs...
This picture came from the Bernice (Mundt) Spiese collection I scanned in 2002.
She grew up in the same area northwest of Manning.
I asked her one day if she had old pictures I could scan - she said not really.
After she died we found tons of pictures, so again, I was never able to ask her for IDs.

Lyle Anthony, WWII - also in the Henry Anthony folder of scans I made in 2016

Glen Anthony
Merle was not in the military and I don't have Glen's obituary.
I've asked my other helper, Connie, to see if she can find his obit which might help.
Glen Anthony - also in the Henry Anthony folder.
I seldom try to compare identified pictures with unidentified pix - too many times guesses are wrong - now try it with a kid picture vs. adult!

Shelling October 1959 on the Melvin & Marge Kusel farm

Doug Kusel,

Merle Anthony

, Amos Kusel, Emil "Dusty" Ress, Alan Kusel, Hugo Ahrendsen, Melvin Kusel, Melvin Nissen.
Scanned in 2000 from the Mel & Marge Kusel collection.

Henry Anthony farm home 1 1/4 miles east of Five Mile house
Also in the Henry Anthony folder

Henry & Emma Anthony anniversary - I think in Saunders Steak House


Back: Connie Anthony, Emma (Stammer) and Henry Anthony
Jim Anthony and Jerry Anthony, Barbara and Steve Anthony (Merle's kids)
Connie, Jim, and Jerry are Lyle's kids
Missing is the youngest Anthony grandchild, Alan (Glen's son).
He would have been living in California and was only 18 months old at the time
The rest of the pictures below are also in the Henry Anthony folder


I assume 2 of the Anthony boys playing their Steel Guitars

I assume 2 of the Anthony boys

Glen Anthony

Probably an Anthony

Lavonne (Schnoor) & Lyle Anthony

Merle & Berdella (Farley) Anthony

Glen Anthony
I know I sound like a broken record, but this feature is just one of hundreds of collections I've worked on and tried to get IDs.
I also know that many of those collections I've scanned over the decades have been thrown away or in the case with these Anthony pictures probably were NOT "saved from the fire..."
So bring your old pix & history to me so they will get preserved and archived BEFORE it's too late!

Now I hope to start working on the 650+ pictures I took at Kinderfest. This will take several days, especially since I have some outside projects I have to work on.

From time to time, it gets difficult for me to create new web page features for the various activities I capture in Manning.
There is always so much going on and I try to capture as much as I can, then there is the actual time involved in taking pictures and also capturing the audio where applicable that many times takes hours of editing - sometimes over several days.
I've been capturing audio/video/digital photos of events in Manning since 1977, and initially I was the first with this technology, then as the years went by more people adapted to these newer technologies. Generally I captured more of the events, since I had the extra equipment needed to do it properly.
Unfortunately, doing this does put me in the way of people at times and some may consider me a nuisance with what I've done and still do with my photography.
I try to be as discrete as possible and blend in and tell people to simply ignore me as I work at an event - which most do...BUT occasionally people in charge of an event or who just don't like what I do become annoyed with me - some of them have big egos and see me as taking attention away from their efforts or the event, which sometimes leads to confrontations and I even get yelled at quite often throughout the year as I take pictures...most of the yelling comes from someone in a construction crew out of town who doesn't know me or what I do.
I used to try to smooth things out and discuss the situation with those folks, but I've learned over the decades that this usually creates more tension, so basically I now stand my ground and continue on with capturing the event. That person will still have an axe to grind but I don't waste my time arguing with them.

However, when I get so far behind with my web page features and other history projects, those occasional confrontations do take a toll on me like the one that occurred recently at the Hausbarn event. Usually it is never the same person, because they end up moving on to other things, lose interest, or are no longer involved in the community but I continue to capture events and activities long after most of my detractors are gone. While I'm no special person or strut around like I'm above everyone else, I wish they would have walked in my shoes over the decades, volunteering and getting absolutely no pay - to the contrary I've spent tens of thousands of my own dollars to be able to capture what I do.

I don't ask for nor seek thanks for anything I do or from anyone...I just want to go about my business and be able to record events in the community - something I really enjoy, not for myself but because I think it is important to document and record what we do in the community so it will be archived for future historical purposes.

I spent over 5 hours editing the photos and audio for the Memorial Day feature - yes, I'm that far behind...
Now I realize that most people don't care one way or the other that I post this feature or any other features for that matter, but for those who do like to see/hear these events I capture, I'm happy to provide them - all for free and without any ads or popups and no passwords or log-ins.
So if you are interested in Manning's 2023 Memorial Day services, please click on the link below.
I also added a some historical pictures to the Memorial Day program to help connect some of the younger folks who participated during the event.
Finding these pix & information in my database, then editing them, also takes extra time, and also why I can never catch up with all of my projects...
For those of you who take the time to look at the Memorial program, I hope you get a kick out of those historic photos and maybe learn something about those families.
Click to see the Memorial program

Loretta (Lechtenberg) Handlos


January 19, 1926 - July 31, 2023

Click to see the tribute.

Peggy (Grundmeier) Ellsworth


December 12, 1936 - July 20, 2023

Click to see the tribute.

We often hear how humans are destructive to nature - well nature itself is very destructive - all depends on what/whose perspective you look at it from...

Originally the Lester & Ruby (Cavanaugh) Dammann home on the west end of Third Street


July 26, 2003


Asian Emerald Ash Borer damage June 5, 2023

For those of you who tend to follow my web page posts, you've probably notice I haven't updated things much for quite some time.
My problem is I continue to get farther behind and then have to stop capturing some events around town or taking on new projects.
But I still have a hard time creating new feature stories to catch up with the events I already had captured.
It's not that I've stopped scanning or working on things I'm behind on, but this has also been an extra-busy time for me with repairs and projects on the farm.
So somedays after working outside I'm too pooped to get back to scanning and working on the history projects at night.

Here is a project I've been working on for several weeks now - not counting the days it took previously to scan and edit those items.

It covers the Eich/Derner family history - items brought to me since the family descendants no longer know what to do with these things and they don't just want to throw them away like so many families do.
I'm working with them so that their parents' items will end up in a future Manning Museum that a business person and I are working on for the future.

This is by far the largest family collection that I've been entrusted with to digitize, archive, care for, and eventually put in the museum.
I generally don't scan items that don't have any/much connection to Manning but since I have this large collection and I can connect it specifically to one of the family members, I took the extra time to scan all of the items and for several booklets, I scanned them completely whereas normally I would just scan some sample pages and highlights.

So I hope you'll take some time to click on the various PDF files and actually read through the information...even if it might seem boring or appear to have no particular historical importance until you take the time to consider the WHOLE package that I compiled for this family.
Click to see the family tribute

I don't often go to school board meetings but from time to time when there is something big on the agenda I try to attend.
Tonight there was a 2 hour period for the public to voice their opinions, concerns, objections, and/or support about several possibilities for the future of the IKM-Manning School District as to whether or not the school in Irwin continues or if all classes are held in one school building in Manning.
At times the discussions were passionate but no tempers were displayed and the meeting maintained its decorum.
More people need to attend these meetings from time to time so they can better understand the responsibilities we give the board members when we vote them in.
It is easy to sit back, criticize, and listen to gossip but if you "walked a mile in their shoes" you might have a different attitude towards the work they do.
After the 2 hour open meeting the school board held their regular meeting and here is the agenda...
So before you judge/criticize the board members for something you don't agree with them on - take a look at all of the responsibilities we give them when we vote for school board members.

I really should have stayed home and worked on my many history projects but as a voting citizen and tax payer it is also my duty to participate in meetings from time to time.


One of the reasons the Manning community gets so much accomplished is because there are a lot of VERY dedicated people and some even with aggressive tendencies but we all need to stop and think - "If we don't have something good to say about a person then, keep it to yourself."

I've always thought this is a great song and from time to time is nice to play to remind us all that before you criticize/judge/opine about people...

Walk a Mile in My Shoes
Joe South

If I could be you
And you could be me
For just one hour
If we could find a way
To get inside
Each other's mind, mm-hmm
If you could see you
Through my eyes
Instead of your ego
I believe you'd be
Surprised to see
That you've been blind, mm-hmm

Walk a mile in my shoes
Walk a mile in my shoes
Hey, before you abuse, criticize and accuse
Walk a mile in my shoes

Now, your whole world
You see around you
Is just a reflection
And the law of karma
Says you're gonna reap
Just what you sow, yes you will
So unless
You've lived the life
Of total perfection, mm-hmm
You'd better be careful
Of every stone
That you should throw, yeah

And yet we spend the day
Throwin' stones
At one another
'Cause I don't think
Or wear my hair
The same way you do, mm-hmm
Well, I may be
Common people
But I'm your brother
And when you strike out
And try to hurt me
It's a-hurtin' you, Lord have mercy

Walk a mile in my shoes
Walk a mile in my shoes
Hey, before you abuse, criticize and accuse
Walk a mile in my shoes

There are people
On reservations
And out in the ghettos
And brother, there
But for the grace of God
Go you and I, yeah, yeah
And if I only
Had the wings
Of a little angel, yeah
Don't you know I'd fly
To the top of a mountain
And then I'd cry, yeah

Walk a mile in my shoes
Walk a mile in my shoes
Hey, before you abuse, criticize and accuse
Better walk a mile in my shoes
Drop whatcha doin'

Walk a mile in my shoes, yeah
Walk a mile in my shoes
Uh, before you abuse, criticize and accuse
Walk a mile in my shoes, yeah

Walk a mile in my shoes
Walk a mile in my shoes
Hey, before you abuse, criticize and accuse
Walk a mile in my shoes

30 Years ago

How many of you remember the floods of the 1990s? - The decade of flooding...
The middle 90s was supposed to be the next 20-year drought cycle (middle 30s, middle 50s, middle 70s) but Mother Nature had other ideas...it started in 1990 and for the next 10 years we had major flooding nearly every year with rain fall amounts of 3 to 5 inches being common and some springs having 2 or more of these events.
July 8, 1993, was the biggie - we received 8 to 10 inches in Manning and just north.
This was part of a system that started in Nebraska and continued on through Iowa and out east.
We had several floods earlier in the spring culminating in this 500-year flood and also followed by another lesser flood in August.
The rains started falling early in the evening and continued through much of the night, so I wasn't able to get any pictures.
Fortunately Bob Genzen took several pictures off of the trestle bridge the next morning and while the high-water levels had receded there were lots of water mark levels left behind.
In this picture you can see the flood line which was half way up on the doors of the Manning Livestock Auction building just south of the Trestle Bridge.
The marker I remember is that the water level reached into the first section of the railing on the west bridge on our bottom road - I know this because there were old corn stalks, trash, and residue hanging on that section of railing - which is the north edge of Manning.
We haven't had any major flooding for many years now and based on history, one of these years we'll get back to the typical spring floods which have occured on and off over the last 100+ years of records and also old pictures I have.

Early morning of July 8, 1993 flood
The red arrow points to the shore line of the flood high point.

I'll be chasing the Mandela Fellows group around for the next few days taking pictures and capturing the audio of some of the speakers, so I still won't be updating my webpages - I have so many events I captured and haven't even started editing those pictures and audio.
Manning is always busy with something going on but this year seems to be even busier than usual and I try to keep up with as much as a I can and still try to keep scanning old pictures and working on my many other projects.
The other day I ask Connie to find another obituary for me and as I was reviewing that page of the newspaper I noticed this graphic that caught my eye.
As soon as I saw Magellan my mind took me back to my early school days when we studied World Geography. Now I always considered myself as an average student at best and for the most part disliked school and just wanted to be out on the farm either working or playing.
BUT from time to time I'll run into something such as this article or a topic will come up in a discussion with a young person and I'll remember things I learned in school that they obviously aren't teaching today - for instance apparently they don't teach Iowa history/geography anymore.
I wonder how many students today even heard of the name Magellan?
I didn't even have to look it up since it isn't in the article but I remembered his first name - which is Ferdinand.
Now this doesn't give me any "brownie points" but I'm amazed sometimes that I actually must have been listening to the teacher or remember what I studied when I run into items of non-Manning history like this.
Anyway, this interesting little article was on the same page as my Great-uncle Frank Ehrichs' obituary and why I'm posting it since it caught my eye.

February 15, 1974 Carroll Times Herald

Does anyone know the location or contact information for Charles Scott who taught mathematics at Manning in 1972?
He was a Vietnam Veteran and I'd like to get some military information/pix for him to add to the Manning Veterans' book.
For that matter, any teacher at Manning who served that you know of their whereabouts - please let me know.
The list of Manning connected names who served keeps growing almost daily.

Let me know if you can't get the 2 MP3 files linked below to play.
At first they would only play with Internet Explorer.
I tried to open them in my Pinnacle Studio and it wouldn't recognize the files.
So the recorder I purchased must be using a different codec that isn't compatible with most audio players - I'll have to go to their web site to see if they have a fix.

I was able to resolve the problem by converting the mp3 files from the recorder, with a converter program I downloaded - I just converted the mp3 file from the recorder to the same mp3 version format and that fixed the problem.
Always amazing at how people can design technology and create programs that aren't more universally compatible.
---
I've recorded so much Manning history over the decades that I've forgotten quite a bit I've done.
I was working with Janice Ress on Marion Ream's pictures she gave me to preserve.
After we were done Jan said I want you to listen to something with me.
She dug out her cassette player and tape and brought it over for us to play.
She said this is the copy you made for me of the 1981 Sisters of the Swish and Der Manning Liederkranz...
I had to think a little and sure enough I remember asking those groups to have a special recording session in the VFW Hall.
Down below are the two sides of the tape, along with the songs and vocalists.
It is totally amazing to listen to now. I believe the songs are playing just a little slow but still sound amazing for the technology of the time.
I purchased a $35 tape to USB recorder and will be converting some more audio cassettes, when I find them and hopefully find the original 1981 tape I made to see if it plays a little faster and clearer.
The Liederkranz songs are much better - probably because I reset the mic/stands and adjusted the recording levels a little lower after the Swish were done performing.

I used my 2 "voice" mics to record the close-up singers and the other voice mic to pick up the general sound of the group.
Later on when I started video taping more community events I started purchasing better mics that would pick up sound/songs/singing in the distance.
The voice mics were more designed for close-up speaking.
I had one mic set for the individual vocalists to sing into and another mic to pick up the group.

Oh if I only had the digital recorders back then that I have now!!!
BUT even with lower quality by today's standards - it is really fun to listen to the performers, several who are no longer living.
The Swish used kazoos, washboards, kettles & pots for drums, and homemade instruments to make the music.
Ruth Hiatt is a RIOT when she sings Good ole Mountain Dew - if you knew her she was a character the way it is and loved to act in community plays, so she was NEVER afraid to get up in front of the public!!!
Centennial Sisters of the Swish
Esther (Anstoeter) Williams on the accordion
Diane (Dalgety) Genzen introduced some of the songs

Beer Barrel Polka
Roll Out the Barrell
Apple Peaches Pumkin Pie - Esther Williams
Wooden Heart - Darlene (Genzen) Vollstedt
Blue Skirt Waltz
Du Du liegst mir im Herzen - Ruth (Brady) Hiatt
Out Behind the Barn - Susan (Grundmeier) Schilling
Oh Lord, It's hard to be humble - Esther Williams
Lucille - Maureen (Williams) Halbur
Ei Ei Ei O Polka - Esther Williams
Mountain Dew - Ruth (Brady) Hiatt
Barbara Polka
Just Because - Darlene (Genzen) Vollstedt - duet with Esther Williams
In Heaven there is no beer - Beverly (Dalgety) Irlbeck
Hokey Pokey - Susan (Grundmeier) Schilling
Wabash Cannon Ball - Ruth (Brady) Hiatt with Arlo Pfannkuch on his "vacuum cleaner" whistle. Arlo sold vacuum cleaners and converted one to make whistle sounds.
Baby Face - Susan (Grundmeier) Schilling
Street Fair Polka
So Long


Sisters of the Swish & Der Manning Liederkranz

Der Manning Liederkranz
Becky Noble - director

Harmony
Build a Mountain
After Dark, A Roving
Wait till the sun shines Nellie - Melvin Renze, Larry Genzen, ?3rd vocalist?
Good ole summertime
Battle Hymn of the Republic
---
If you were a member of the band or choir, please send me the names you remember who participated in 1981.
Here are some names I remember and more from Susie Schilling...
Sisters of the Swish: Janice Ress, Nancy (Stoberl) Stammer, Lila (Mohr) Schroeder, Elaine (Karsten) Struve, Marilyn (Vennink) Pfannkuch, Pam (Kusel) Kusel, Linda (Meggers) Frank, Lois (Weems) Wegner, Gertrude (Farley) Dammann, Rose Anne (Muhlbauer) Nulle, Marlys (Rutherford) Karsten, Elaine (Hansen) Schroeder, Virginia (Dammann) Johnson, Jan (Riesselman) Moore, Lucille (Lamp) Boell, Darlene (Haberl) Willenborg, Jan (Karsten) Lorenzen

Liederkranz: Claus Bunz, Nulle, Larry Schultes, Mike Ferneding, Tom Henderson, Gordell Lamp, Keith Kelderman, Richard Crandall, Lester Joens, Leroy Schultes, Kenneth Puck, Duane Monson, Arthur Rix, Ron Halbur, Raymond Pratt, Wesley Nulle, Warren Puck

Nothing of importance unless you are an Ehrichs or Kusel descendant of the Manning/Aspinwall area...
2023 is the 150th anniversary for the Ehrichs clan who started moving into this area in 1873.
Next year will be the Kusel 150th anniversary with Kusels "invading" the area in 1874.

If my mother was still living I'd probably try to set up anniversary reunions but without her life's experiences and knowledge of the area and the family, it would be very difficult for me to set up.
Anyway, this is to let the relatives know of this amazing historical milestone.
Remember that Manning, Aspinwall, Templeton, Manilla, Gray, etc. weren't here at this point...they started popping up when the 3 railroads came through the area (Manning) starting with the Northwestern in 1880, then the Milwaukee in 1881, followed by the Great Western in 1903.

So there has been a "lot of water under the bridge" since then.

Just think about it - no roads other than an occasional "Indian path" generally made by the roaming Bison here and there, no bridges, no trees for firewood or sawing for construction, predator wolves, Prairie rattlesnakes, wetlands to get your Prairie schooners stuck in, and Prairie grasses up to 6 feet tall as far as the eye could see - along with occasional Prairie fires - the nearest neighbor probably miles away, and the only railroad was the Northwestern 15 miles north that traversed through what are now the towns of Arcadia, Vail, & Westside.
And a lot of people think they have it tough today!!!

Please visit the Manning Exchange for local news, articles, and information...a work in progress.

Many upcoming events.

Korean War Veterans continues


There are lots of Manning Veterans of the Korean era with no pictures or information.
Will you be in the Manning Veterans' book???
Unless more post-WWII Veterans come forward there will be a lot of 1946 to present day Manning connected Veterans missing from the book.

For those of you who are occasional visitors to the Manning Exchange - please make sure to click on the "archived articles" section where previous featured stories are kept.

Click to visit the Manning Exchange

1 example from the Logeland Studio wedding packets.

There are still quite a few Logeland Studio wedding packets available.

Click to read about this important project.
It will help to financially support the Manning Veterans' history book project.

"Let it be known that he who wears the military order of the purple heart has given of his blood in the defense of his homeland and shall forever be revered by his fellow countrymen."
George Washington, August 7, 1782
Just as a reminder: the Manning History book committee continues to work on a Manning area Veterans' history book project.
For those of you who are Veterans or have/had Veterans in your family - will you come forward?
The history book committee will do their best to get as many pictures and information about the 1000+ Manning Veterans but we can't do it all by ourselves.
How many small communities do you know have published 5 history books? The first one was the History of Manning 1898, then the 1981 Manning Centennial book, next the 2006 Manning Quasqui book, and most recently the 2009 Manning School history book. Probably the last book to be published will be the upcoming Manning Veterans' book - unless someone comes forward in the next generation to take over these projects after I'm gone. Will you help with the Veterans' history book project? If you are a Manning connected Veteran or are presently serving and do not submit your military connected pictures and infomation you probably won't be in this once-in-a-life-time Manning Veterans' history book. With a limited number of volunteers we can only do so much on our own but will try to get pictures of as many Veterans as we can. There are over 1000 Manning Veterans so we have a long ways to go before the book can be published.
Manning Veterans are slowly coming forward and below is another example. We hope to eventually get more pictures and information for Mike to put in the book but for now this is what I have to show to you.
Amos Rutz WWII
One thing that many Veterans and people who are submitting information have not fully understood is that this next Manning history book is specifically a Veterans' only book. It won't be like the Centennial or Quasqui history books were, where there is a Veterans' section along with other community aspects. We are aiming for a 2-volume book (around 1090 total pages) which will really be unique!!!
This book will be ALL Veterans' information (and the post auxiliaries) - hence it won't be a "Name, Rank, and Serial Number" only history but we want a complete history for each Veteran.
For instance - below is Louis Boell's picture and the information that was published in the Veteran section of the 1982 Aspinwall Centennial history book. It has the basic information but we are looking for more and I spoke to Louie by phone and he sent more pictures and information - also for his brothers.

To see what Louis submitted click on the link underneath "Are you a Manning Veteran" shown below.

Note: we also want some family background such as parents and grandparents. All too often you will only see just the Veteran's name with their basic military information but without the family connections it will be difficult for future historians and genealogists to know for sure who this person belongs to.

Are you a Manning connected Veteran?

I would like to hear from you!!!
We are starting a Manning Veteran history book project and if you don't come forward you may not be included in the book. NOT because we want to intentionally leave you out but because you didn't come forward.
Same goes for those of you who have Veterans in your family who have passed away. If you don't come forward and help by submitting Veteran connected pictures and information your Veteran may not be included in this once in a life-time Manning Veterans' history book.

Please e-mail me about your Veteran questions manningveterans@davidkusel.com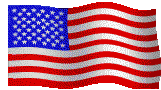 The United States flag
is proudly displayed here and NO other flag is as IMPORTANT!
1 Manning citizen served in the War of 1812
104 served in the Civil War
1 served in the Indian War
5 served in the Spanish American War
350+ served during WWI
650+ served during WWII
87+ served in the Korean war era
65+ (more names need to be found) served in the Vietnam era
55+ (many more names need to be found) served from 1975 to present
29 paid the ultimate price with their lives defending the U.S. Flag
Are you a Manning Veteran?
Are you currently serving and have a Manning connection?
We are starting the Manning Veterans' history book project
Don't wait until you see "Deadline" or it WILL be too late!!!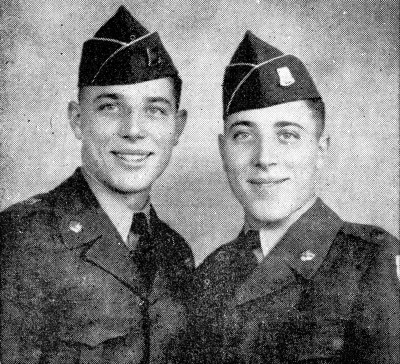 Click to read promos for the Veteran book


There are a lot of WWI and some WWII Veterans pictures with no IDs.

Before you spend time scanning pictures
please look at these instructions


I appreciate your efforts scanning pictures for me but if you only make low resolution scans you are really wasting your time. High resolution scans are the best and only way to really preserve those old pictures.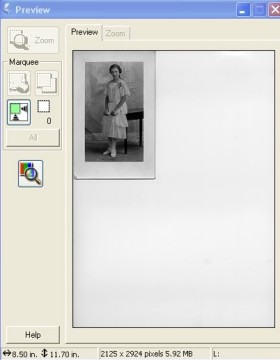 Click to see the tutorial
If you simply don't want those old family pictures you inherited please don't throw them - send them my way.
A lot of times I can recognize a face or location in those old pix.
---
One thing to keep in mind while you are looking for pictures - if they are glued in old scrap books please do NOT try to pull them out or cut them out. I can scan the whole page of the scrapbook and crop out the pictures you want to use in the book. If you attempt to forcibly remove the pictures you will probably damage them and when I scan them that damage will probably show up. This means I'll either have to use my graphics program to touch up the damage which can take a lot of time, or if they are badly damaged I just may not even take the time to scan them.
---
Back to the top