The Earls "Remember Then" 1962
60 years ago...

While working on Tom Schroeder's tribute, I purchased a small collection of very old Blocker and Lyden Studio photos on E-bay that were located in Minnesota.
I asked the seller if he knew where he purchased them and if he remembered the name of the estate sale. Unfortunately the only thing he could remember was he purchased them about 10 years, somewhere in Minnesota...and like usual there were NO names or information written on back of the pictures.

If you follow my web page features you'll see me warn people that their old photos and collections will end up just like this one from Minnesota someday - sold at auction, on e-bay, or simply thrown away. Many people scoff at the notion that their kids/grandkids will do this but having worked on Manning family history for nearly 50 years I have seen one collection after another get thrown away, and occasionally years later someone from that family will contact me to see if I have anything about their family - most of them never realizing someone in their family threw their original family photos away or sold them.

So this is why I'm constantly begging people to get their old family/Manning pictures to me so I can make high resolution scans of them and that way they'll get archived in my immense Manning historical database...YES I realize that some people have already scanned some/most of their collections, BUT from what I've seen over the decades is they didn't know what they were doing and made low resolution scans, crooked scans, plain and simple rotten quality scans that may be better than nothing but worthless if you want to show them in high resolution or make large prints.

Unfortunately the few old Manning/family collections that are still left out there will eventually meet their demise, with more of our Pioneer history lost FOREVER.

Now to have a good ending for once, besides me getting these pictures back home - as soon as I saw 2 of the photos I immediately recognized one that I already had scanned from a different collection years ago and the other picture I KNEW I recognized the face and came up with some possible family collections to search in.
I searched several of the possible family collections in my database and finally looked through the Karsten collection. I knew I would have to go through each folder of the Karsten scans and sure enough I found the one I knew I had already scanned - unfortunately it wasn't identified.

Scanned from the Bernice (Karsten) Schroeder collection in 2012

Scanned from the Minnesota collection

So then I started comparing some of the old Karsten family pictures and SURE enough, the other Minnesota picture I thought I recognized I could compare it to one that was identified in Bernice Schroeder's collection and it is of Wilken & Lena (Moeller) Karsten. SO BINGO, now I knew for sure this Minnesota collection is connected to the Manning Karsten family. A couple of other pictures might be younger/older images of Wilken & Lena, and they are guesses, BUT some of the other faces sure look like Karstens.
Now realize that I have hundreds of thousands of scans of pictures, documents, and other types of Manning/family history, so without that one picture I recognized from my scans of the Karsten collection 10 years ago, I would have probably been searching for days.

My first thought is the man in the Minnesota collection looks like my great-grandfather William Kusel who also had a full beard, but I knew this wasn't my great-grandmother Sophia (Grube) in the Minnesota collection, plus William's face was narrower (as seen in picture just below) than the man in the Minnesota collection.

William & Sophia (Grube) Kusel


Picture scanned from the Minnesota collection
Below you can see the same facial features of Wilken and Lena also look very similar in both pictures.
Unfortunately I don't have the children specifically identified...


Ten sons and daughters were born to Wilken & Lena Karsten.

Peter Karsten, a son, died January 3, 1909, aged 43 years.
Maggie, Mrs. William Opperman, Hannas, Mary, Mrs. Gustav Vinke, Claus, Henry, Katie, Mrs. Herman Rowedder, August, Emil, and Emma, Mrs. Walter Laurinat
Now whom do I go to who might be able to recognize some of the faces - Sadly the only one I could think of was Bernice (Karstens) Schroeder, whose collection I scanned in 2012...but she is deceased. There is another younger cousin, Bill Opperman, but he is too young to be able to recognize any of the people in the collection I purchased. The only chance now is if I can get Harold Schmidt's or Harry/Duane Karsten's collection to go through and scan - there may be some of these Minnesota Karsten pictures in their collections - Harold also being a Karsten descendent.

Now, ironically I'm working on Tom Schroeder's tribute so these pictures are fitting for his feature story - even though I don't know the exact connection/names for most of the Minnesota collection but I'm sure most of them are Karsten connected/related.

Here are the rest of the pictures from the Minnesota collection - hopefully a Karsten relative will come forward and help ID some of them.

5 siblings - Blocker Art Studio

Brother & sister - Lyden Studio

Couple - Gus Lyden Studio

Couple - Lyden Studio

Lady - Blocker Art Studio

Man & wife - Blocker Art Studio


I'm fairly sure this is an older time-frame of Man & wife just above - Blocker Art Studio
Even if we never identify the rest of the pictures - these are the Pioneers who came to this area, raised the WWI & WWII generation, all of whom gave us the "Bread Basket of the World" and the great community we live in today.
Now I'm going back to Tom Schroeder's feature - I hope to finish today...

In Memory of Dorothy Kusel


August 27, 1923 - December 18, 2021

Click to see the tribute

Robert Hagedorn


September 12, 1936 - December 13, 2021

Click to see the tribute to Robert

Beginning this month, Manning Senior Living is sponsoring a new activity open to the public "Coffee and Conversation" on the fourth Friday of each month.
Get a free cup of coffee and enjoy conversation with your neighbors this month (January 28, 9-10 am) at the Market Place.

In Memory of Lowell Stribe


August 31, 1936 - January 11, 2022


Lowell Stribe MHS 1954
Lowell Stribe, age 85, of Manning, passed away on Tuesday, January 11, 2022, at MercyOne Hospital in Des Moines.
Funeral services are pending at Ohde Funeral Home in Manning.
More pix and information coming...once I finish the other tributes shown down below that are not completed yet.

I could live 1000 years and will never finish all of the history projects I want to complete.
While going through my video tape collection of Manning looking for some video of my mother playing during Weihnachtsfest to use in her tribute (which I'm still working on, along with severa other tributes), I noticed this feature I did on Channel 2 about Dave Rohe as head bus driver and mechanic at the school.
Converting old analog video into digital takes time and a lot of equipment, and unfortunately it will never have the quality that modern HD digital has, but these old videos are precious historically in that you can see and hear hundreds of Manning citizens who are no longer with us...grand, great-great, great-great-great, etc. grandchildren will be able to see and hear their ancestors interact - what an amazing technological blessing.
While film has been around for over 100 years, it had not been something available for most people - home movies on film became more common in the 1950s and 60s but not until the late 1970s did video come along where you could immediately play it back or watch it live on a TV.

I had the largest volunteer organization in Manning (over 150 volunteers during the 10 years of programing) with the most diverse group of citizens, ranging from 5 years old into the 80s. None of us had any specialize training but we forged ahead and did the best we could while working at our regular jobs. I was always amazed at how many school kids would stand for hours operating a camera or a senior citizen doing commentary for several hours and never complain or ask to be paid - TODAY I doubt I would be able to find this type of amazing volunteer help.
In 1978 I purchased my first video camera (the first in Western Iowa) and in 1982 started showing programs on the local Channel 2.
I didn't have program directors, editors, consultants, etc. and most of the features we did were off-the-cuff with virtually no pre-planning, and what is amazing is those who held the mic and did the interviews were about as good as the professionals you see on TV.

About 10 years ago I built a video to digital computer transfer system with a number of capture units and other hardware & software...I know there are companies that you can send your tapes to that will do the transfers but I'm hoping I can achieve the same or hopefully better quality and at less cost.
I have been sending some old films in to get transferred and found the best process for that media and sometime will send in one of my video tapes to have them transfer to digital so I can then compare to my transfers...

This video of Dave Rohe is 25 minutes long. Harold Schmidt is doing the interviewing with a brief cameo by Harold Ruhde.
One of the problems I had during the transfer is that the video dubs I used, interfered with the right side audio head which created a buzzing sound, which you'll hear at the end of the tape. I have several high-end and professional VCRs and will try another VCR sometime to see if their audio heads aren't bothered by the video dubbing.

I saved the original video file of Rohe in AVI format (5.4 GBs) which has less compression but converted it to MOV format (2 GBs) which is more compressed for a smaller and faster download but does not deteriorate the original source.
So please be patient when you click on the link below which takes you to a 2 GB file for download. Let it buffer and give it time and it will eventually play for you.

Dave Rohe picking up Grant Wanninger


1987 Video of Dave Rohe

Manning has partnered with AARP and the University of Iowa and is seeking input!
Please take 15 minutes to take this survey so we can help serve you better.
You can get a paper copy of the survey at City Hall or take it online at

https://rb.gy/lzftwx

I'm busy scanning my own family pictures and scrapbooks for once and decided to take a peek outside to see how strong the wind has become out of the north and BOY did I get a surprise!

8:30 p.m. January 4, 2022, wind blowing over our farm wind break

If you have never lived in an old farm house without any insulation and there was only a very old windbreak of tall deciduous trees with no lower branches or shrubs to slow down Old Man Winter on the ground level, then you'll never know what it is like to try to keep warm in your house.

I'm guessing the wind gusts are over 60 mph with sustained 40 to 50 mph, and a temperature of 15 degrees Fahrenheit and falling.
I was outside with only a T-shirt on when I took this video where there was virtually no wind behind the windbreak - the near-by tree branches barely moved. If I were to walk outside the windbreak with only a T-shirt I wouldn't have lasted very long and the wind would have over-powered the microphone even with a windscreen over it.

So turn up your volume and listen to the power of nature blowing through the tall trees on the outside of the windbreak.

If there was any snow on the ground and/or it was snowing we would have a full-blown blizzard with ZERO visibility out in the open...

Then think of our Pioneer ancestors who first came here in the 1860s & 1870s when there were NO trees (only the Tall Prairie Grasses), and they lived in single walled buildings at first, and the nearest neighbor would be several miles away.
I don't think the spoiled people today would be able to survive if they had those living conditions!!!

1948 before the 1956 August windstorm took out many of the larger trees
A white X shows where I was standing when I took the video.
You can't quite see it but around 2000 I added 2 more rows of conifer trees outside the tall Lombardy Poplars.
Today those conifers of various species are 20 to 30 feet tall and really help kick the wind up and over the inside windbreak.

Nancy Marilyn Stammer
Nancy Marilyn Stammer, age 77, of Marquette Township, Michigan, peacefully entered eternal life Tuesday, November 23, 2021, at home, in the loving, comforting care of her family. Born March 3, 1944, in Ishpeming, the daughter of Thomas and Esther (Kotajarvi) Dobson, Nancy was raised in Ishpeming and graduated from Ishpeming High School, Class of 1962. After high school, she held various jobs, including hairdresser, before studying speech pathology at Northern Michigan University.
Nancy met Clifford Stammer while he was serving in the US Air Force at K.I. Sawyer Air Force Base. Clifford completed his service and was honorably discharged, and in 1968 the couple was united in marriage.
They moved to Iowa where they raised four children, all of whom graduated from Manning High School: Crystal 1987, Craig 1988, Cory 1989, and Scott 1992; including Clifford in 1959. Nancy instilled the importance of education in her children, making certain that they all attended and graduated from college. In addition to being a wife, mother, and homemaker, Nancy also performed the accounting responsibilities for the family farm that the couple ran for many years.
For retirement, Nancy and Clifford relocated to Marquette in 2003. Nancy found her most fulfilling moments to be time spent with her family. In her leisure, she enjoyed doing genealogy research, which led to a trip to the Isle of Man with her father and brother. Nancy also enjoyed collecting coins and solving puzzles. She loved her pets, especially the cats. Nancy was passionate about playing cards, was a connoisseur of peanut M&Ms, and loved cardamom bread, made the Finnish way.
Nancy is survived by her husband, Clifford; her children, Crystal (Shawn) Braley of Omaha, Nebraska; Craig (Christine) Stammer of Chaska, Minnesota, Cory (Lisa) Stammer; and Scott (Jodi) Stammer both of Champlin, Minnesota; six grandchildren, Hailey Stammer, Brooklyn Stammer, Georgie Stammer, Sydney Braley, Colin Stammer, and Logan Braley; and her brother, Robert (Ethel) Dobson of Negaunee.
She was preceded in death by her parents.
The family would like to express their appreciation to the staff and caregivers of UP Home Health and Hospice, especially Amy and Emma, for their compassionate, professional care of Nancy and for the many kindnesses they extended to the family. Private family services will be held with entombment in the Park Cemetery Columbarium.
In lieu of flowers, memorials may be directed to UP Home Health and Hospice, 1125 W. Ridge Street, Marquette, MI 49855.
Fassbender Swanson Hansen Funeral and Cremation Services is serving the family, where condolences may be expressed online at fassbenderswansonhansen.com.

Clifford Stammer Iowa No. 2 country school


Linda Meggers, Allen Nissen, Clifford Stammer, Betty Dammann

Clifford Stammer MHS 1959

Childrens Day - Calvin Stammer, Clifford Stammer, Eugene Koester
The ride background right was the "Round Up"
Left mostly out of view - Ferris Wheel on the west side of the old Firemen's Hall.

Calvin & Clifford Stammer home on leave

Back: Clifford & Calvin
Front: Clarence & Iola (Taylor) Stammer - Iola graduated from MHS in 1938

Iola, Clifford, Calvin, Clarence

Craig Stammer MHS 1988

Michael Paul Trecker


September 6, 1959 - December 27, 2021


Lori Rothfolk MHS 1980
daughter of Norman & Mary (Grage) Rothfolk
grandaughter of James and Sophie (Grau) Rothfolk & Walter and Malinda (Petersen) Grage

Jarod Trecker MHS 2004

Justin Trecker IKM-Manning 2009
Funeral service will be held at 11 A.M. on Friday, December 31, 2021 at the First United Methodist Church in Manning with Lori Shannon officiating. Casket bearers will be Jarod Trecker, Justin Trecker, Denny Steffes, and Darin Jensen. Burial will be in the Manning Cemetery.
Visitation will be held at the First United Methodist Church in Manning from 5-7 P.M. on Thursday. Additional visitation will be held at the church on Friday from 10-10:45 A.M. prior to the service.
Funeral arrangements are under the direction of the Dahn and Woodhouse Funeral Home and online condolences may be left for the family at www.dahnandwoodhouse.com
Mike was born on September 6, 1959, in Carroll, Iowa, and was the son of Dennis Anthony and Barbara Ann (Wessling) Trecker. Mike grew up in Carroll and attended Carroll High School. Following high school Mike worked several construction jobs and continued to work in construction mill wright work most of his working career. He was married to Lori Ann Rothfolk on November 16, 1985, at the United Methodist Church in Manning by Rev. Joseph Sushil. To this union two sons were born: Jarod and Justin. Mike and Lori have lived in the Manning area all their married life. He was a member of Manning United Methodist Church. Mike enjoyed all things racing including stock cars, tractor pulls, figure eight, and bracket racing and especially fuel altered races at Eddyville, Iowa. He also enjoyed working on figure 8 cars and helping his nephews with their cars. He was a devoted husband, father, grandfather, son, brother, uncle, and friend.
Mike fought a courageous battle with liver cancer for over 10 years.
Mike is survived by his wife Lori of 36 years of Manning; two sons: Jarod Trecker (Libby) of Grimes and Justin Trecker of Manning; two grandchildren: Addison and Jackson Trecker; his siblings: Leonard "Jay" Trecker (Ruth) of Coon Rapids; Theodore "Tad" Trecker (Bonnie) of New Britain, Connecticut; Joseph Trecker (Susan) of Coon Rapids; Denise Trecker of Kansas City, Missouri; Mary Vonnahme (Ron) of Carroll; and Cynthia Trecker (David Phillips, Jr.) of Kansas City, Missouri; his in-laws: Craig Rothfolk (Twyla) of Bloomington, Minnesota; Cindy Bubon (Bob) of Des Moines; and Mary Jane Desing (Eric) of Baxter, Minnesota; and many nieces, nephews, and cousins.
Mike was preceded in death by his parents Dennis and Barbara Trecker; and his mother and father-in-law Norman and Mary Jane Rothfolk; and his sister-in-law Kathy Rothfolk.

Marion was another good friend of my mother, Dorothy.
I have 2 pictures that I have never been able to confirm the identification, so hopefully a Jochimsen relative will have them and can confirm the IDs or tell me who they are.

MARION R. REAM


March 4, 1923 - December 20, 2021
Visitation Tuesday, December 28, 2021 at 1:00 PM - 2:00 PM Zion Lutheran Church
Funeral Service will be held on Tuesday, December 28, 2021 at 2:00 PM at Zion Lutheran Church

Florence (Lamp) Karsten, Marion (Jochimsen) Ream

As best as Gerhardt Voge could remember this is probably Henry Ream.
If anyone can confirm one way or the other please let me know.

Farm sale by Marion after Henry's death in 1967

This picture came from the Wynona (Jochimsen) Rowedder collection I scanned in 2017.
The information I have in the file name are Marion Jochimsen 1937.

If the year is correct this can't be Marion since she would have been 14. This also looks like a boy.
This person is related to the Jochimsen family somehow but we'll probably never find out for sure unless a family member comes forward.

More information and pictures coming...IF we get a break here in Manning and don't lose anymore Manningites!!! So I can catch up with the tributes.

IVAN L. OPPERMAN


May 30, 1925 - December 13, 2021


Ivan Opperman & Wade "Bud" Mohr

November 1976 signing for $3.75 million Consoy loan

Seated left to right: Judith Bunz,

Ivan Opperman

, Claus Bunz, R.W. Fisher, Noreen Fischer,

Betty Opperman

On the stage of the old gym - now Rec Center

Reading from left to right are Captain Fields, Eugene Shipp,

Ivan Opperman

and Sam Wiese raising Vincent Lyden in the three-man lift demonstration to move injured people. Captain Meister is shown conducting the demonstration, standing beside the lung.

Many Towns Represented Over 500 At Fire School Demonstrate Iron Lung September 25, 1941
A representative crowd estimated at between five and six hundred attended the Inter-County Fire School held Monday of this week. Chief Harry "Friday" Rostermundt and his men, left nothing undone to make the school one of the biggest held anywhere this year and one to be long remembered.

The evening crowd, made up for the most part of visiting firemen, represented nearly every town in this section of the state within a radius of 50 miles.

One of the chief features of the school was the Iron Lung demonstration by Captains Ben Meister and Eugene Fields of Omaha. The men brought the iron resuscitator and an inhalator from Omaha in their special red truck, early Monday morning. During the day these men gave a demonstration at the high school auditorium to members of the grade and high school and to students and teachers from surrounding rural schools. Students, as you may see from the picture, took a part in the work. The Omaha Captains explained the use of the apparatus and showed how the hung would breath for an individual stricken with paralysis and unable to do so through his own efforts.

The iron lung, weighing nearly six hundred pounds, can be operated by hand if power should be cut at for some reason. At the evening demonstration Mr. Field gave a demonstration in artificial respiration, corresponding to the mechanical lung, a practice which may save a life while waiting for a doctor to arrive.

The lung is so constructed that nurses are able to care for the patient as though he were on a bed. The apparatus may be tilted to accommodate the patient. Port-holes on the army attendants to care the lung patient.

Leo "Biz" Miller of Denison, resident of the latter county group, opened the meeting with Harold Grundmeier acting as secretary. The assembly joined in singing "God Bless America" led by the Falstaff entertainers of Omaha who were present to entertain. Mr. Arthur Rix, President of the Chamber of Commerce, gave the address of Welcome.

Short talks were also given by Mr. Rostermundt, local fire chief and by Harry C. Reinholdt of Manning, recently elected Secretary-Treasurer of the State Firemen's Association. Acknowledgement was given to M. McCallam of Eagle Grove and Mr. W. Hedges of the Atlantic department, vice presidents of the organization.

Mr. Edward K. Johnson of Manning, one of the oldest if not the oldest volunteer fireman in the state of Iowa, was given recognition.

In an hour long demonstration, Captain Meister gave an interesting and worthwhile talk on how the iron lung was obtained in Omaha, the work of the rescue squad and told of many cases on which the men were called on to work.

Ho commented on the work of the local department in the interest shown and complimented the rural farm fire truck committees for their activity in obtaining the equipment they now have and their interest and willingness to start a drive for an iron lung for this vicinity. The men on the farm fire truck committee are Otto Popp, Hans Musfeldt, J.W. Anthony, Herman Lamp, George H. Struve and August Nulle.

At the conclusion of the demonstration, Captain Fields gave a talk on National Defense and the part Iowa Firemen have to play will have a duty to perform, should Everyone, according to Mr. Field, this nation take up arms.

At the close of the business meeting an invitation was issued for all to visit the basement of the opera house where the "eats" committee had a real banquet of chicken and all the rest on hand for everyone present. Several hours of sociability were enjoyed before the meeting closed.

The committee in charge of the school included Chris Schmidt, Ed Jensen, Howard Dau, Everett Dau and Harry Rostermundt.

More information and pictures coming...

He had quite a smile and fun chuckle and I got to know him when he was the Manning postmaster and also when I worked on his family computer at his home.

KENNETH P. AHRENHOLTZ


February 10, 1947 - December 10, 2021

KENNETH P. AHRENHOLTZ
Visitation Friday, December 17, 2021 AT 4:00 PM - 7:00 PM Ohde Funeral Home, Manning
Funeral Service Saturday, December 18, 2021 AT 10:30 AM Central Church of Carroll
Ohde Funeral Home in Manilla in charge of arrangements.
Funeral Service on Saturday, December 18, 2021 at 10:30 am at Central Church of Carroll, Carroll, Iowa
Pastor Gary Magill, Officiating
Recorded Music Selections "How Great Thou Art" by Carrie Underwood, "Dancing In The Sky" by Mindi Fisher, "Jealous Of The Angels" by Donna Taggart and "Battle Hymn Of The Republic"
Casket Bearers are Leonard Lingle, John Gordon, Micah Peatrowsky, Justin McEvoy, Josh Dawson, and Dan Dawson
Honorary Casket Bearers are Ken's Grandchildren
Military Honors by United States Army Honor Guard, Veterans of Foreign Wars Post 3517 and American Legion Post 22
Interment at a later date at Nishnabotna Cemetery, Manilla, Iowa
---
Kenneth Paul Ahrenholtz, the youngest of five children born to Edwin and Ethel (Smith) Ahrenholtz, was born February 10, 1947, in Manilla, Iowa. He grew up on the farm and attended country school near his home before graduating from Manilla High School in 1965.
In 1967 Ken was inducted into the U.S. Army and spent one year stationed in Vietnam. After his honorable discharge in 1969, he returned to the family farm, east of Manilla.
On August 21, 1971, Ken was united in marriage with Beverly McEvoy at the United Methodist Church in Defiance. Three daughters were born to this union. The couple farmed for many years. Ken also operated his own construction business and worked at the Gruhn lumber business in Manilla. He also helped Bev with her ceramic business. Ken worked at the U.S. Post Office from 1984 until retiring in 2007.
Ken was member of Central Church in Carroll, Veterans of Foreign Wars, and the American Legion. He was good with his hands and enjoyed doing woodworking, carpentry work and fixing up older houses in his spare time. He also enjoyed gardening, volunteering with Habitat for Humanity and the Lions Club, and following his grandkids' activities. He and Bev traveled to more than 40 states and went on several cruises. He cherished going on an Honor Flight in 2018. Ken and Bev celebrated their Golden 50th wedding anniversary in August of 2021 with family at friends.
Ken died suddenly and unexpectedly on Friday, December 10, 2021, at his home near Manilla, Iowa. He was 74 years and 10 months of age.
Ken was preceded in death by his parents; two sisters Hazel Ahrenholtz and Marcille (Wilton) Swires; three brothers-in-law: Myron Kempton, Glen Higgins and Estel Grimm; and extended family member Sandy McDonald.
Ken is survived by his wife Bev Ahrenholtz of Manilla; daughters: Paulette and husband Leonard Lingle of Aspinwall; Tammie and husband Douglas Baughman of Kirkman; Becky and husband John Gordon of Manning; 6 Grandchildren; Ashlynn, Jacqueline and Abagale Lingle; Logan and Austin Gordon; and Katie Boughman; his siblings: Vera Kempton of California; Elaine Grimm of Manning; and Lyle Ahrenholtz and wife Ellen of Omaha; nieces, nephews, other relatives and friends.
Kenneth and Beverly Ahrenholtz
From the 2006 Manning Quasquicentennial history book

Kenneth Paul Ahrenholtz was born at Foderberg Nursing Home in Manilla on February 10, 1947. His parents were Edwin and Ethel (Smith) Ahrenholtz. Beverly Kay McEvoy was born at Mercy Hospital in Council Bluffs to Timothy and Dorothy (Hays) McEvoy. Ken's ancestors were German and English, while Bev's ancestors were Irish and Polish.

Ken has one brother, Lyle and four sisters: Marcille Swires, Vera Kempton, Elaine Grimm and also a sister named Hazel May that lived one day after birth. Ken is the youngest sibling. Ken went to country school at the corner of X Avenue and 370th Street. After completing up through half of 6th grade at the country school, he went to Manilla and graduated from there in 1965. After graduation he worked in Manilla at the fertilizer plant until he was drafted into the U.S. Army on August 3, 1967. Ken was honorably discharged from the Army on August 1, 1969. Ken was raised on the farm that he and Bev own and reside on.

Ken worked with John Kloewer from Defiance in the construction business for a year and a half and then started Ahrenholtz Construction in the fall of 1971, still working out of Defiance. Ken and his crew built numerous houses in the Defiance area, and also did remodeling. Ken worked construction until 1985 when he became a carrier/clerk at the Manning Post Office. He alternated between walking both city routes and also was a clerk at the window. In 1991, Ken became the Post Master of the Manning post office and currently holds that position.

Bev has one brother, Roger McEvoy and two sisters, Kathy Dawson and Joyce Peatrowsky. She is the oldest of her siblings. Bev went to grade school through 6th grade at Beebeetown, then 7th and 8th grades in Neola where she graduated in 1968 from Tri Center High School. Bev was raised on a farm south of Beebeetown. She worked at World Radio and Beef Land in Council Bluffs for three years after high school before marrying Ken.

Bev was a stay at home mom while their family was growing up. Bev and Ken had their own ceramic business for 17 years, Family Affair Ceramics. Bev taught ceramics out of their home, and she and Ken took their own finished projects to many craft shows. Bev also helped with the farming when needed. Ken and Bev have several rental houses in Manning, which they have put much time and energy into repairing and remodeling.

Ken enjoys building anything, but especially likes making furniture items. Bev enjoys sewing, reading and working outside. We travel when we get the chance and have seen many different parts of the country.

Ken and Bev were married August 21, 1971, at the Defiance Methodist Church. From this union three daughters were born: Paulette Kay, Tammie Jo, and Rebecca Sue. All three girls were born at the Crawford County Memorial Hospital. Paulette married Leonard Lingle and they live in Aspinwall. Tammie married Douglas Baughman and they live outside of Harlan. Becky married John Gordon and they live in Manning. Ken and Bev have three granddaughters, Ashlynn, Jackie and Abby Lingle. They enjoy spending time with their children and grandchildren.




Kenneth Ahrenholtz
From the 2006 Manning Quasquicentennial history book


Post #22, American Legion Commander 1993-94

Kenneth was inducted into the U.S. Army on August 3, 1967. He took his basic training at Fort Benning, Georgia and his advanced training at Fort Leonard Wood, Missouri. E-5 Ahrenholtz received the Vietnam Service, National Defense Service, Vietnam Campaign and Expert Rifle medals; also two Overseas Bars and the W/60 DVC. Kenneth was discharged August 1, 1969, serving one year in Vietnam.

Grass never grew under his feet! He was busy his whole life and was especially community minded.
Follow the links below to read about some of his life's activities...
He was also a neighbor of my mother when they were both living in Aspinwall - so they knew each other for 80 years.
Dan Peters


April 15, 1931 - December 9, 2021

Funeral services are pending for 90 year old Dan L. Peters of Manning. Dan died late Thursday evening, December 9, 2021 at St. Luke's Hospital in Sioux City.
Dan is survived by 5 children: Michael Peters and wife Callie of Bozeman, Montana; Mark Peters and wife Lynne of Stagecoach, Colorado; Julie and husband James Rabbitt of Steamboat Springs, Colorado; Jeffrey Peters of Oak Creek, Colorado; and Gregory Peters and wife Randy of Manning; many grandchildren and great-grandchildren; sister Cynthia Genzen of Manning; brother David Peters and wife Deanna of Plano, Texas; other relatives and many friends.

Korean War
Korean War - Dan Peters

In Loving Memory of Christine K. Lettow
Christine Kay Lettow, 65, of Arvada, Colorado passed peacefully on Monday, December 6, 2021. She was a beloved wife, mother, grandmother, sister, and daughter. She is survived by her husband Kris, her children Ian, Adrienne, Sarah, Jayson, her granddaughter Grace, and her sisters Judy Kelly, Paula Willett, and Marsha Beck. She is preceded in death by her brothers Dennis and Robert, her father Harold and her mother Alice.
Christine was born on April 23, 1956, to her parents Harold and Alice (Musfeldt) Beck in Carroll, Iowa. She was raised in the Manning area and graduated with the Manning High School Class of 1974. She received her nursing degree from Des Moines Area Community College in 1976 and served as a Registered Labor and Delivery Nurse for 42 years. She retired at the age of 62.
Christine married her husband Kris on November 26, 1983. On November 25, 1988, Christine gave birth to her son Ian and on November 7, 1991, she gave birth to her daughter Adrienne.
Christine grew up on the farmlands of Iowa; she was a farm girl at heart and loved horses. From her work ethic to her way of decorating, Iowa flowed strong in her veins. She was an avid quilter, cook, baker, and homemaker. Her years at Grossmont and Avista Hospital created a large extended family whom she remained close to throughout her life. Her passions were her children and her granddaughter. She loved being a Nonnie and spending time with Grace. They spent 4 wonderful years together making priceless memories. Her love for Jesus and devotion to loving and serving others was evident not only in her career but in how she took care of her family. Her sense of humor and her authenticity were infectious. People were drawn to her whether they knew her personally or not. She made every event and holiday memorable and special; whether it was a baby shower, tea party, or Christmas. Most importantly, her love for Jesus was unmatched. She wanted nothing more than to bring Him glory and honor. She loved to start her mornings reading in the Word and singing to Jesus. She will be leaving a heart-shaped whole in all of our hearts.
Her Celebration of Life is on Monday, December 20, 2021, at 3:00pm at Revive Church, 8270 W 80th Ave Arvada, Colorado 80005. Pastor Joel Bundick will officiate the service. Flowers and condolences will be received at the church.
Newcomer - West Metro Chapel (303-274-6065) is assisting the family
---
Harold and Alice Beck family
Harold, son of Carl and Bertha (Rudnick) Beck, was born in Audubon County in 1918. He attended parochial school at Trinity Lutheran Church and graduated from Gray High School. He entered the service in 1942 and was discharged in 1945.

Alice, daughter of Fred and Emma (Ruge) Musfeldt, was born in 1924 and graduated from Manning High School in 1941. She taught country school for two years, then entered the Army Cadet Nurse Corps in 1944. When Harold returned from service, Alice dropped her schooling and they were married in 1945. They farmed in Audubon County for eight years, moved to a farm near the Five Mile House for thirteen years and then moved to the Otto Popp farm near Manning where they lived until 1978. While living on the Popp farm, Alice continued her education at DMACC in Carroll and obtained her license as a Practical Nurse.

They then moved to California where they lived 19 1/2 years managing apartments. While living there, Harold would often go to Monterey and go deep-sea fishing. He and Alice also were privileged in joining their families on trips to Germany, China, Hawaii, and Alaska. They also ventured out in the U.S. to places such as New York, Florida, Texas, Colorado, Wyoming, and Tennessee, to name a few.

Harold and Alice returned to the Midwest to reside in Omaha in 1997. In 1998 Harold passed away and Alice continues to live in Omaha.

The couple had seven children: Judy, Fresno, California; Robert and his wife Jennifer (Zerwas), Omaha; Paula and her husband Jim Willett, Cedar Rapids, Iowa; Chrissie and her husband Kris Lettow, Arvada, Colorado; Marsha, Golden, Colorado; Dennis, died in an auto accident and Russell who died at birth. They have nine grandchildren and four great grandchildren.

Alice commented: "It's been a great journey--Our thanks to our Lord for letting it be!"

Source: 2006 Manning Quasquicentennial History Book

In 2018, I made a tribute to the class of 1974 and have reposted it so click below...
MHS class of 1974 tribute




More information and pictures coming...

DORIS WITT


February 26, 1929 - December 1, 2021

JAMIE LEE CANTRELL
Visitation Thursday, December 9, 2021at 9:30 AM - 10:30 AM Ohde Funeral Home, Manning
Funeral Service Thursday, December 9, 2021 at 11:00 AM Ohde Funeral Home
Interment Thursday, December 9, 2021 at 11:45 AM Oak Hill Cemetery, Irwin
---
Jamie Lee Cantrell was born on August 29, 1977, to Chris Brown in Newton, Iowa. He graduated from Manning High School with the class of 1996. Following high school, he moved to a couple different towns and later ended up in Manning. He worked as a cook at Bloomers Bar and Grill in Carroll, Iowa.
Jamie enjoyed riding his motorcycle and cheering for the Miami Dolphins. He will be remembered for his awesome cooking, especially his secret jambalaya recipe. Some of his other known specialties were grilled bacon, strawberry pies, lemon supreme pies, and sour cream and raisin pies. His children, Jaydon and Bailey, were what mattered most and he cherished spending time with them.
Jamie passed away at the University of Iowa Hospital on December 4, 2021 at the age of 44 years, three months, and five days.
Jamie was preceded in death by his grandfather, Chuck Cantrell and niece, Laura May. He is survived by his son, Jaydon Cantrell of Manilla; daughter, Bailey Cantrell of Omaha, Nebraska; parents: Chris and Kevin Brown of Manilla; two brothers: Marc (Natalie) Cantrell of Worland, Wyoming; and Troy Cantrell of Denison; grandparents, Carol and Richard Schmidt of Manning; several nieces and nephews; and other family and friends.
Visitation will be held from 9:30 a.m. to 10:30 a.m. with a funeral service at 11:00 a.m. all at Ohde Funeral Home in Manning on Thursday, December 9, 2021. Interment will follow in Oak Hill Cemetery in Irwin.
Memorials may be directed to the family.
1996 MHS graduates: Lyndi Marie Behrens, Jamie L. Cantrell, Leah Marie Carter, Sean Milo Clark, Andrea Rae Ehlers, Bettyjoe M. Fagan, Tim J. Ferneding, Shaun Dean Grau, Heather Elizabeth Grigsby, Tammy Marie Halbur (valedictorian), Dale Merlyn Hargens, Jason Harvey, Ka Man Ho, Pavol Krajnak, Josh C. Moore, Michelle Renee Morlok (salutatorian), Ryan Dale Pfannkuch, Jackquelyn Christine Ranniger, Jackquelyn Sue Rauch, Chad Louis Riesenberg, Jonathan R. Riggert, KaDee Rae Schiltz, Matthew Larry Schultes, Gwendolyn Therese Vahl
1996 former students: Sarah Andersen, Michelle Annehelle, Kyle Anthony, Melton Anthony, Ben Auen, Maria Bauer, Brian Benger, Cory Branning, Dale Brincks, Jodi Brown, Amanda Butler, James Clark, Crystal Coatney, Janelle Cripps, Crystal Crittenden, Betty Dalton, David Dammann, Mike Davis, Jerry Dillinger, Ryan Eischeid, Kimberly Gilbert, Christopher Greving, Tabitha Grote, Marianne Hackman, Jennie Harlowe, Nicholas Heithoff, Christian Jahn, Sara Lohoff, Kyle Lohrmann, Connie Long, Jennifer Mason, Katrina Mohr, Kenneth Nepple, Brandon Oberling, Michelle Piere, Thomas Platz, Dill Randall, Lisa Ray, Brian Rose, Nolan Ryan, Joel Schultz, Emilee Segebart Todd, Stalter, William Stewart, Michelle Tannehill, Joseph Thielen, Jeff Weesner, Shaun Wielenman, David Yokiel

I'm still busy working on obituaries that my Manning helpers keep finding and sending.
While I skim through a page to find the obituary, I notice all kinds of amazing Manning trivia from the past.
Many people called this gossip but was in every newspaper years ago...long before Internet, before most people had phones or radios, so the only way they found out about people in the community was to read the papers.
This type of "information" was stopped when the "privacy laws" started popping up and when there were a lot more ways to communicate.
Here is a peek into the past of people who lived in and/or were connected to the Manning area...
Remember that Manning had 3 different railroads during this time, all with passenger service, so travel throughout this part of the state was relatively easy and fast...

1923

Miss Sophia Horn was a West Side caller Saturday

Note: West Side is how Westside was commonly spelled during the late 1800s & early 1900s.


S. Borkowski was an Omaha pleasure caller Sunday.
Fred Weise, Sr., was an Omaha business caller Monday.
Pete Petersen was a business caller in Dedham Tuesday.
Miss Maxine Kuhl is confined to her home with the grippe.
Leo Navin was an Omaha business caller Sunday and Monday.
Leo David was an Omaha pleasure caller Sunday and Monday.
Mrs. Nick Anderson is seriously ill at her home in East Manning.
August Soll was a business caller in Omaha Sunday and Monday.
Laverne Potthast has been confined to his home with the grippe.
Attorney Orrin W. Emmons was a Fort Dodge business caller last week.
Emil Vetter and family, of West Side, were shoppers here Saturday.
Miss Arlene Kuhl has been on the "flu" list for the last week or 10 days.
Mr. and Mrs. John Struve were Omaha pleasure and business callers Tuesday.
Leo Babl, of Dedham, motored to Manning Sunday afternoon on a business trip.
A large number of the young folks attended the dance at Dedham Monday night.
A large number of the young folks attended the dance at West Side Saturday evening.
Harry Rix was a Chicago visitor last week, leaving here Thursday and returning Wednesday.
Miss Clara Eckley and Nola SchwaIler were Dedham pleasure callers Tuesday evening.
Henry Dethlefs, an old employee of the Manning Produce Company, is taking a three weeks' vacation. Henry just had all of his teeth extracted.
Mr. and Mrs. August Gebhart and Mr. and Mrs. Chris Pfoltner, who have been spending the winter in California, arrived home Tuesday morning.
Louie Stamp, a former Manning boy, now living in Hemingford, Nebraska, where he is running a potato ranch, is visiting friends and relatives here for a few weeks.
Mrs. Josephine Blair and son, Bonnard, have returned from Rochester, Minnesota, where Bonnard had one of his legs examined. He says that he expects the leg to be as good as ever in six or eight months.


Tom Schroeder MHS 1965

Dave & Tom Schroeder
Thomas Harold Schroeder
On Tuesday, November 30th, 2021, Thomas Harold Schroeder, loving husband, father of two children and two grandchildren passed away at the age of 74.
Tom was born on March 16th, 1947, in Manning, Iowa, to Harold and Bernice (Karstens) Schroeder. He graduated from Manning High School in 1965. He received his Bachelor of Science degree in Agriculture Business from Iowa State in 1969 and had a long career in dairy production in many different places around the country. He was the proud parent of two children, Tommy and Tammy from his first marriage to Peggy Ann Lensing.
Tom was a simple man, but he loved to watch his sports. He had a passion for all his teams including the Iowa State Cyclones, of which Tom was given a scholarship to play football in his younger years. Tom could be counted on to have all the latest news on all the Denver professional teams, religiously watching the games and cheering for his teams - win or lose. His first date with his wife Kathy was to a Denver Broncos game. Tom also loved to support his kids and grandkids in their own sporting endeavors, always bragging about their accomplishments.
If you asked Tom what the most important thing to him was - he would always say his kids and his grandkids.
Tom was preceded in death by his parents, and his brother David. He leaves behind his wife of 18 years Katherine Jo Betts, his son Thomas Jacob Schroeder and his wife Sharon, his daughter Tamara Leigh Drozda and grandchildren Clifford "Eddie" Drozda, V, and Emma Joy Drozda, as well as several step-children and friends.
A small gathering of family and friends was held on Saturday, December 4th, 2021, in Evergreen, Colorado. An additional celebration of life will be planned for early spring in Manning, Iowa. Details to come later.

After spending several hours capturing Santa pictures at the November 26, 2021, Weihnachtsfest and then taking some video of the horse and buggy rides, I got to thinking during this Thanksgiving season (that so many people mock today), how VERY thankful I was born and raised and still live in the Manning area.
I've often said that we are mostly sheltered and isolated in a small town from the craziness that occurs in many other parts of the country but with recent events I've seen in the news, I wonder how much longer we'll be able to maintain this sense of normalcy and peacefulness.
When I walked out of the Market Place where Santa met the kids and saw the horse pulling the buggy and heard the klip klop of its hooves and the ringing of the snow bells around its neck - my very first thought was how serene things are in our little community, after an evening celebrating Weihnachtsfest.
Here are 2 snapshots and a video - with more coming in the next few days.

What life is all about - FAMILY!!!
Then I stop to think how if it were not for ALL of the volunteers and generous individuals/businesses, we would not be able to have great events to celebrate our heritage and the various seasons like Christmas.

Rexanne Struve and her daughter, Jamie, were co-sponsors of the horse rides.

Then we have all of the other volunteers who play Christmas music each year, the countless other volunteers, etc.

At the first part of the video linked above you see Dr. McLaws in the frame...he is run ragged many days at the hospital taking care of many of Manning's citizens, and then he not only is a Boy Scout leader, he also makes sure to bring the fire pit to roast marshmallows.
Another great thing about Manning is we RESPECT our police and they are at nearly every public event to make sure we are safe.

When I visit with young people, when they give me their ear for a few moments, I try to tell them a little about our history and of things from our past.
I've mentioned "blinders" and most young people today say "WHAT?"
Then I try to explain what blinders are and their purpose on a horse.
Their purpose is to keep the horse focused forward and not be distracted by things on either side.
Then I tell the kids that they need to focus on the important things in life and not get so distracted by all of the technological stuff they are addicted to - in other words they need to put on blinders and appreciate the amazing lives they have today...

As a reminder to anyone who feels they have the right to take information/obits from my web pages and then transfer that information to those commercial webpages...
Start your own web page, pay for it, and operate it for over 2 decades, and then have "lazy" people who think they are "volunteers" and "historians" and "genealogists" "steal" your work and give it to commercial sites so they can make money off your efforts!
I have NO problem with people grabbing pictures and information from my websites for their own PERSONAL use...if I didn't want people to do this then I wouldn't post anything.
My goal way back in 1996 when I started my web page was to share with the hopes that other people would share in return, but I never dreamed that people would take my hard work and expensive efforts and give it to commercial sites.
I also have been fortunate to have a lot of volunteers help me over the decades to find Manning area history and it is not fair to them to take their work that they share with me and then some lazy person gives it to those commercial sites.
So if you have taken information from my site and posted it on those commercial sites - PLEASE remove it immediately.
You are hurting my research!
If my information is on those other sites and people find it there, they probably won't search further and find my web pages and not realize that I probably will have more information/pictures of their family ancestry.
So they don't contact me and give me a chance to ask them for their history and pictures to add to the Manning database.
This probably sounds whiny and petty but let me "take" your work and use it for my own financial benefit and see how you would feel.
Dave
These are 2 Schroeder pictures shown below were stolen from one of my Schroeder web page features in 2018 and they posted them on one of those commercial sites, stating they were the contributor/source of the images.
Now you might again think how petty - well if you spent nearly a week restoring and editing the original scan of the family photo you probably would not appreciate some lazy low-life person taking your work and then posting it on another site that makes money off my week's worth of pains-taking efforts, and also taking credit for the scan - you would be unhappy too.
These thieves wouldn't have the know-how, patience, or capability to do what I do with digital restoration.
Then some people will challenge me as to how I know the stolen image is my work - having worked on digital scanning since 1995, I can tell most of the time if the image someone "borrowed" is my work.

Scan of Thomas Schroeder taken from my web page and posted on another commercial site.


The original source scan I used to make the cropped image that was "borrowed."

Image someone "borrowed" from my web page and posted it on a commercial site.


The original source scan I used and downsized for the web page post.

As I'm always writing about - I make super high resolution scans of old pix - I scanned this picture 30x20 inches by 300 DPI and saved it as TIF which makes a 160 MB file.
This image below is what the original scan looks like before all of the painstaking digital restoration where I highlighted about 20 different areas, 1 at a time, to adjust the contrast, brightness, and color, including isolating several of the heads that were overexposed.
Below is a perfect example of why I need to keep the pictures I scan, only on my website, with the hopes that someone will find them and contact me and hopefully be able to help identify some of the thousands of pictures I show over the years that have NO/Few IDs.
Vinke family


Back: Dorothea, Henry, Jr., John, Gustav
Front: Julia, Laura, Caroline (Sperling), Henry holding Julius, Detlef, Emilie

The above identifications are based on the information below from a Vinke descendant and one of my helpers.

HENRY 1847-1923 LENA 1853-1927
Gus, 1874-1932
John, 1876-1952
Henry Jr. 1878-1907
Dora, 1880-1956 Edward Grimm
Detlef, 1882-1963
Laura, Charles Welsh
Emilie 1886-1934 Detlef Martens
Julia, Charles Thiedeman
Julius 1890-1918 (died in France in 1918)


So hopefully someone will have this Vinke picture with names, and/or the birth years for Laura & Julia which might help some.

Help from another one of my Manning history volunteers: James Stoffers:
Laura Ann Vinke's birth as February 27, 1884. Laura married Henry Buhmann in December of 1901, but later divorced Henry and married Charles Welsh. Laura died in Omaha on July 6, 1961.
Julia Vinke's birth was April 2, 1888. She married Charles Thiedeman on January 14, 1914 and died on January 2, 1969.
---
I've added a bunch more obits that Ann & Connie sent to me recently - with another 10 from them I've OCR'd and converted to text and will be adding soon.

Another item of history I'm always looking for are military/veteran related articles, and while searching for obits, my helpers and I found these 2 articles, one of which added to Manning's War of 1812 Veteran buried in the Manning Cemetery...you can read more about Oliver Williams and also Earl Martens who gave his life for all of us during WWII, by going to my military/veteran web page linked on the left side of this page.

Earl Martens of Manning reportedly Missing in Action.


Daily Times Herald October 7, 1944
Earl Martens, of the United States infantry, son of Emil Martens of Manning, is reported missing in action in France.
Word was received by the family this week.

Headstone for Veteran of 1812 War

Daily Times Herald May 28, 1969
To Americans, now embroiled in a conflict in Asia, the wars fought at home seem strangely remote. Yet, a veteran of one of those wars was remembered at the Manning cemetery, when a headstone was erected for Captain Oliver Williams, Veteran of the War of 1812. No one knows date of his birth, nor for that matter, of his death. There is only the Carroll County court house record that he is buried in Lot 88, Section 3 of the Manning Cemetery, and that his wife's name was Racial.

Record of the veteran was unearthed by William C. Schrum, who has been graves registration officer of the American Legion at Manning for more than 40 years. He has gone through court house records in all counties nearby, mainly for the purpose of finding data on Civil War Veterans. He has a complete file of the 112 veterans of eight wars who are buried in the Manning City Cemetery, the Sacred Heart Cemetery, and Iowa Township Cemetery west of Manning.

Captain Williams served in the New York Militia during the War of 1812. Mr. Schrum gave the information he had to Richard Crandall, service officer of Emil Ewoldt Post, who applied for the gravestone. It is a simple stone of marble, which stands out in the cemetery because of its absolute whiteness.

Veterans from wars listed in Mr. Schrum's record are from the War of 1812 to the Vietnam conflict, including the Civil War, the Indian Wars, Spanish-American War, World Wars I and II, and the Korean action.

Lots of people don't understand why I want to scan their stuff, or why I'm so hard-core when it comes to high resolution scans.
Here is just one reason - without a high resolution scan you wouldn't be able to read the message under the school name and how important it "USED" to be to honor these words...

Our Liberties We Prize And Our Rights We Will Maintain

Even more people don't see any reason to send me their family/historical stuff because they have already scanned it, but most don't have the decades of experience I have or the professional equipment/software. So their low quality scans are generally useless.
Or they just don't want to bother and think that those original historical items will always be around and continue to be passed on down to the next generation.
But boy do I have one story after another how most of those people who say their history is well cared for and preserved in its original condition - until something occurs they never thought would happen.
Recently I had someone ask me if I had any pictures of their family member - specifically military pictures. I had one civilian picture and then asked why...
He told me one of the children threw away the military pictures and information of their parent.
I could write a book about the myriad of stories I've heard how/why family history is now gone.
This is why I'm constantly asking people to send me their stuff, so I can make high resolution scans and get it preserved and archived in my database - which someday will also be stored in the National Archives in DC - something I've already been in communication with.

I've been adding a lot more obits I've been finding and also those from Ann (Voge) and Connie Petersen, who are real troopers helping me with Manning history.

If you have old Manning connected obits I don't have, or know of someone who used to live in Manning and has passed away more recently, please let me know.

Obits are very vital to my Manning historical work to help connect names and families and how they are related, or let me know if they aren't connected...
Many times there are also errors, and if I know for sure and can corroborate the corrections then I'll make the proper changes to the obit.
I also may include more details for a specific aspect, such as it may say the person graduated from Manning but NOT list the year, or attended country school but generally they don't know the exact school number...
I will have this information in my database.
I also will add the maiden name of the mother if not listed - believe it or not, I have had some people e-mail me because they did not know the maiden name.

So I'm trying to make sure these obits I have will be the most accurate and informative as possible to offset all of the erroneous/incomplete/junk obits that are out there in the cyber world...

Below is a perfect example of a misspelled Manning name that I'm sure most of you have never even heard of but fortunately, because of working on Manning history for over 50 years and being a fanatic against errors, I've run into and learned something about most Manning surnames, so I can usually tell right away if there is a spelling error.

The correct spelling is Kruetzfeldt and they also had the wrong day of the week he died.

Thanks,
Dave


Superman - "Truth, Justice, and the AMERICAN way"


Photo of poster displayed in the Lenzen, Germany, museum in 1997 (taken by Dave Kusel)


Poster of woman operating a combine.
DDR (Deutsche Demokratische Republik) (East Germany)
"Socialistic state of the workers and farmers"
There were no individual farmers or land owners.
Workers were part of a communal farming operation, based on the Russian socialist version of agriculture.
What the shelves looked like in a Lenzen, Germany, store before the DDR (East Germany) socialist government took over after WWII - photo taken in the Lenzen museum in 1997 (by Dave Kusel)
What the shelves looked like in East Germany in 1990, shortly before the fall of the Berlin Wall and the reunification of West & East Germany.
"With malice toward none, with charity for all, with firmness in the right as God gives us to see the right, let us strive on to finish the work we are in, to bind up the nation's wounds, to care for him who shall have borne the battle and for his widow and his orphan, to do all which may achieve and cherish a just and lasting peace among ourselves and with all nations."


Abraham Lincoln


On March 4, 1865, only 41 days before his assassination, President Abraham Lincoln took the oath of office for the second time. Lincoln's second inaugural address previewed his plans for healing a once-divided nation. The speech is engraved on the north interior wall of the Lincoln Memorial.

Over 300,000 WHITE soldiers from the NORTH died to save the UNION and free the slaves.

Descendants and relatives of the Civil War soldiers from the SOUTH, served, fought, and died during WWI, WWII, and all of the subsequent wars the United States fought in...


Abraham Lincoln could not have known about the future world wars during his time in history, but he had the amazing foresight to realize that if he had not tried to reunite the North and South, and instead would have tried to punish the South and place them in judgement, that no way would the nation be able to heal and become whole again...and what if the north and south had not reunited - there is no way of knowing if both sides would have fought as allies in the future wars or even on the same side...

Today we have moronic politicians and citizens who, in their "god-like" and self-acclaimed morality, have taken it upon themselves to judge the citizens of the past.
They don't realize they are judging themselves of the very "sins" they have deemed evil in the past, as now they are trying to "enslave" and control the vast majority of US citizens today with their "WOKE" enlightenment.
My definition of a woke person is "evil moron."
Freedom of speech is a principal pillar of a free government; when this support is taken away, the constitution of a free society is dissolved, and tyranny is erected on its ruins.
Benjamin Franklin

I've been working on this tribute for months - which has been hard to finish because of all of the other projects that come up.
I wanted to see how much information and pictures I had for each member of the class of 1961 and include it with each name.
For some I had a lot of information and others not very much.
At times it was difficult to know for sure if I had the correct family so if you see some pictures that aren't part of that classmate, please let me know.

If you notice I don't have very many pictures for you or if you are a family member of a deceased class member and can help with more pictures and information please e-mail me.

The things you send me to scan will be added to this very unique Manning historical database I've been working on for decades, that I doubt anyone in any other community is doing.

MHS 1961

Click to see the MHS class of 1961

I've been working on a huge soil restoration project on our farm for several weeks (with several weeks more) which involves a series of tile line laterals, then eventually plowing up a waterway that originally had to be very wide to handle the rain water that ran off the side hills during the days of tillage and the early years of no-till with the waterway gradually widening.
Then we'll haul the plowed layers of black soil from the waterway, back up to the side hill where it once was and fill it in between the new tile lines...

Now 30+ years later after filling in the huge gullies in the side hills, "seeding" night crawlers, and experimenting with various oats/rye strips, and various changes in the planters/drill - the soil structure has improved immensely, from the old "plow-pan" days.
Since I'm using a Bobcat excavator to dig in the tile lines, I know exactly where the subsoil structure has greatly improved to almost perfect conditions to where very little rain water runs off because of the aforementioned soil reparations, and where there are "side hill seeps" where the subsoil is almost always saturated so there is no place for excessive rain events to soak into.

I'll eventually make a feature story on this project, because there is a lot of prior history up to this point.

So for now I won't be doing much updating on my web pages or working on history projects...

Please visit the Manning Exchange for local news, articles, and information...a work in progress.

Many upcoming events.

Korean War Veterans continues


There are lots of Manning Veterans of the Korean era with no pictures or information.
Will you be in the Manning Veterans' book???
Unless more post-WWII Veterans come forward there will be a lot of 1946 to present day Manning connected Veterans missing from the book.

For those of you who are occasional visitors to the Manning Exchange - please make sure to click on the "archived articles" section where previous featured stories are kept.

Click to visit the Manning Exchange

1 example from the Logeland Studio wedding packets.

There are still quite a few Logeland Studio wedding packets available.

Click to read about this important project.
It will help to financially support the Manning Veterans' history book project.

"Let it be known that he who wears the military order of the purple heart has given of his blood in the defense of his homeland and shall forever be revered by his fellow countrymen."
George Washington, August 7, 1782
Just as a reminder: the Manning History book committee continues to work on a Manning area Veterans' history book project.
For those of you who are Veterans or have/had Veterans in your family - will you come forward?
The history book committee will do their best to get as many pictures and information about the 1000+ Manning Veterans but we can't do it all by ourselves.
How many small communities do you know have published 5 history books? The first one was the History of Manning 1898, then the 1981 Manning Centennial book, next the 2006 Manning Quasqui book, and most recently the 2009 Manning School history book. Probably the last book to be published will be the upcoming Manning Veterans' book - unless someone comes forward in the next generation to take over these projects after I'm gone. Will you help with the Veterans' history book project? If you are a Manning connected Veteran or are presently serving and do not submit your military connected pictures and infomation you probably won't be in this once-in-a-life-time Manning Veterans' history book. With a limited number of volunteers we can only do so much on our own but will try to get pictures of as many Veterans as we can. There are over 1000 Manning Veterans so we have a long ways to go before the book can be published.
Manning Veterans are slowly coming forward and below is another example. We hope to eventually get more pictures and information for Mike to put in the book but for now this is what I have to show to you.
Amos Rutz WWII
One thing that many Veterans and people who are submitting information have not fully understood is that this next Manning history book is specifically a Veterans' only book. It won't be like the Centennial or Quasqui history books were, where there is a Veterans' section along with other community aspects. We are aiming for a 2-volume book (around 1090 total pages) which will really be unique!!!
This book will be ALL Veterans' information (and the post auxiliaries) - hence it won't be a "Name, Rank, and Serial Number" only history but we want a complete history for each Veteran.
For instance - below is Louis Boell's picture and the information that was published in the Veteran section of the 1982 Aspinwall Centennial history book. It has the basic information but we are looking for more and I spoke to Louie by phone and he sent more pictures and information - also for his brothers.

To see what Louis submitted click on the link underneath "Are you a Manning Veteran" shown below.

Note: we also want some family background such as parents and grandparents. All too often you will only see just the Veteran's name with their basic military information but without the family connections it will be difficult for future historians and genealogists to know for sure who this person belongs to.

Are you a Manning connected Veteran?

I would like to hear from you!!!
We are starting a Manning Veteran history book project and if you don't come forward you may not be included in the book. NOT because we want to intentionally leave you out but because you didn't come forward.
Same goes for those of you who have Veterans in your family who have passed away. If you don't come forward and help by submitting Veteran connected pictures and information your Veteran may not be included in this once in a life-time Manning Veterans' history book.

Please e-mail me about your Veteran questions manningveterans@davidkusel.com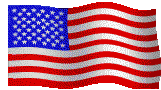 The United States flag
is proudly displayed here and NO other flag is as IMPORTANT!
1 Manning citizen served in the War of 1812
70 served in the Civil War
1 served in the Indian War
5 served in the Spanish American War
350+ served during WWI
650+ served during WWII
87+ served in the Korean war era
65+ (more names need to be found) served in the Vietnam era
55+ (many more names need to be found) served from 1975 to present
28 paid the ultimate price with their lives defending the U.S. Flag
Are you a Manning Veteran?
Are you currently serving and have a Manning connection?
We are starting the Manning Veterans' history book project
Don't wait until you see "Deadline" or it WILL be too late!!!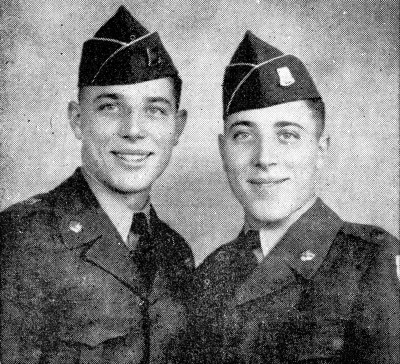 Click to read promos for the Veteran book


There are a lot of WWI and some WWII Veterans pictures with no IDs.

Before you spend time scanning pictures
please look at these instructions


I appreciate your efforts scanning pictures for me but if you only make low resolution scans you are really wasting your time. High resolution scans are the best and only way to really preserve those old pictures.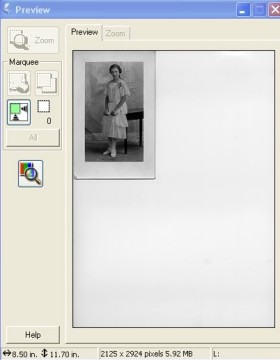 Click to see the tutorial
If you simply don't want those old family pictures you inherited please don't throw them - send them my way.
A lot of times I can recognize a face or location in those old pix.
---
One thing to keep in mind while you are looking for pictures - if they are glued in old scrap books please do NOT try to pull them out or cut them out. I can scan the whole page of the scrapbook and crop out the pictures you want to use in the book. If you attempt to forcibly remove the pictures you will probably damage them and when I scan them that damage will probably show up. This means I'll either have to use my graphics program to touch up the damage which can take a lot of time, or if they are badly damaged I just may not even take the time to scan them.
---
Back to the top