Brothers Four "Try to Remember" 1965
Gary Lewis & the Playboys "Save Your Heart For Me" 1965
Jay & The Americans "Cara Mia" (1965)
"Joy to the world" Diana Ross & the Supremes 1965
Julie Andrews & Christopher Plummer - Sound Of Music "Edelweiss" 1965
Patti Page "Scarlet Ribbons" 1965

Word has been received from relatives and friends that Tom Schroeder passed away Tuesday morning, November 30, 2021.
Son of Harold & Bernice (Karstens) Schroeder...


Tom Schroeder MHS 1965

Dave & Tom Schroeder
1965 MHS graduates: Connie Anthony, Irma Borkowski, Lyle Borkowski, Nathan Dappen, Ray Dentlinger, John Doyel, Paul Edmunds, Gene Ehlers, Rodney Ehlers, Jane Espenhover, Phyllis Jean Graner, Craig Grau, Curtis Grimm, Joyce Handlos, Jerry Hargens, Hilbert Hoffman, Michael Hoffman, Leroy Irlbeck, Joleen Irlmeier, Albert Jansen, Charlotte Joens, Kathy Johnson, Linda Kasperbauer, Lonnie Kasperbauer, Karen Klocke, Bette Kruse, Linda Kruse, Kay Kuhn, Angela Kusel (valedictorian), Pamela Kusel, Robert Miller, Julie Monson, Harlan Moore, Jacquelyn Moore, John Moeller, Janis Mundt, Jeff Musfeldt, Rose Nepple, Lois Oakley, William Ohde, JoAnn Peters, Dan Pratt, John Ramsey, Rebecca Ramsey, Carol Ranniger, Janet Ranniger, Joan Ranniger (salutatorian), Karen Reinke, Larry Rohe, Daru Ross, Steven Rutz, William Saunders, Tom Schroeder, Philip Sextro, Gay Singsank, Karen Spieker, Jon Stein, Jim Steinke, Linda Struve, Gretchen Tank, Barbara Vollstedt, Donna Wegner, Jerry Walsh, Robert Wetzel
1965 former students: Toni Apicelli, Judy Beck, James Becker, Patsy Beese, Karen Borkowski, Donald Callender, Mark Curl, Vincent Curl, Terry DeBoth, Douglas Domayer, Gary Eischeid, Rebecca Eschenbacher, Craig Farnham, George Ford, Larry Galvin, Ernest Golwitzer, Jan Hamers, Cathie Hartman, Steve Joens, Gloria Jurgensen, James Keat, Donald Kingsbury, Sherri Loucks, Mary Martens, Gary McKinney, Linda Meaike, Wanda Mersman, Susan Muhlbauer, Ronnie O'Lear, Michael Patrick, Jack Plahn, Richard Poley, Marlene Schiltz, Michael Sebern, Karen Simcoke, Joan Tauber, Rolla TenEyck, Candace Waterbury, Jackie Wiese
More pix and information coming...

I've added around 80 obituaries, from 3 of my Manning helpers, over the last few days, with more to come...
Hopefully you will take some time to read about the Manning people who lived, worked, and died - so many thousands of citizens who made this community into what it is today!!!
Rather than spend all of that time looking up and reading about so much of the worthless garbage posted on those so-called "social media sites."
You might even find out some of the people in the obits are your relatives, or be surprised that you know their children/grandchildren/great-grandchildren.

I know several parents (not familiar with me or my web page) asked if I would be posting their pictures on the Internet and I will eventually, but for now I need to finish working on the obituaries and then as soon as I get this done I'll work on the Santa pix - keep in mind it will take me several days to edit them and get them posted...
So please be patient.
Thanks
Dave


Did you have Daniel Evans as your teacher in the mid-1970s?
Do you remember the exact years he was here at Manning?
Connie found his obituary and I was able to grab a full-size image of him from the website.

I'm always looking for obituaries, pictures, and information for Manning's teachers, even if they weren't here that long, so if you have some pictures of Dan with his students, and/or other Manning connected pictures please let me know.

Also, if you hear about or find obituaries of other former Manning teachers, please send me the link/information...

I was just scrolling through the website and saw your post regarding Daniel Evans.
I had him as a Science teacher in Junior High (SY 77-78 & 78-79). Unfortunately, I don't have pictures of him, but I do remember him.
I remember that he always reminded me of "Grizzly Adams" He was tall, big, and his beard...
Another thing I do remember is that there were a bunch of us girls that had a hard time keeping our mouths shut and we were always in trouble for talking too much (which is not surprising at all... LOL ) ... or at least that's what my parents told me when they got home from parent/teacher conferences...
Suzanne (Bandow) McClelland

Dan was my Junior High Science Teacher in the 1977-1978 year. He replaced Duane Boersma.
I had Duane in 7th Grade and Daniel in 8th Grade.
On humorous side, we referred to him as Grizzly Evans.
My guess is he was only in Manning 2-3 years at most.
Jon Hagedorn




Daniel Evans, Jr.



Daniel Evans, Jr., age 62, passed away July 6, 2017, at Methodist Jennie Edmundson Hospital. He was born in Buffalo, New York, on May 20, 1955.
Daniel was a retired educator. He began his career in Manning, Iowa, in the late-1970s as a Junior High science teacher, and retired in 2012 from Raytown South Schools, in Missouri.
He was preceded in death by his mother, Wahneetah Evans. Daniel is survived by his wife of 31 years, Jennie Cline-Evans; step-children, Tara Betts (Dawn Rushton), Scott Betts (Betsy); father, Daniel Evans, Sr.; brother, Robert (Nancy Gruhn, of Manning) Evans; grandsons, Tucker Dylan and Everett Dean.
Memorial service is 2 p.m., on Tuesday, July 11, 2017, at the Salvation Army, 715 North 16th Street, in Council Bluffs.
Visitation will be during the hour prior to the service.
Dan was an avid hunter and fisherman. His ashes were placed in his tackle box and is with his wife, Jennie.
---
After spending several hours capturing Santa pictures at the November 26, 2021, Weihnachtsfest and then taking some video of the horse and buggy rides, I got to thinking during this Thanksgiving season (that so many people mock today), how VERY thankful I was born and raised and still live in the Manning area.
I've often said that we are mostly sheltered and isolated in a small town from the craziness that occurs in many other parts of the country but with recent events I've seen in the news, I wonder how much longer we'll be able to maintain this sense of normalcy and peacefulness.
When I walked out of the Market Place where Santa met the kids and saw the horse pulling the buggy and heard the klip klop of its hooves and the ringing of the snow bells around its neck - my very first thought was how serene things are in our little community, after an evening celebrating Weihnachtsfest.
Here are 2 snapshots and a video - with more coming in the next few days.

What life is all about - FAMILY!!!
Then I stop to think how if it were not for ALL of the volunteers and generous individuals/businesses, we would not be able to have great events to celebrate our heritage and the various seasons like Christmas.

Rexanne Struve and her daughter, Jamie, were co-sponsors of the horse rides.

Then we have all of the other volunteers who play Christmas music each year, the countless other volunteers, etc.

At the first part of the video linked above you see Dr. McLaws in the frame...he is run ragged many days at the hospital taking care of many of Manning's citizens, and then he not only is a Boy Scout leader, he also makes sure to bring the fire pit to roast marshmallows.
Another great thing about Manning is we RESPECT our police and they are at nearly every public event to make sure we are safe.

When I visit with young people, when they give me their ear for a few moments, I try to tell them a little about our history and of things from our past.
I've mentioned "blinders" and most young people today say "WHAT?"
Then I try to explain what blinders are and their purpose on a horse.
Their purpose is to keep the horse focused forward and not be distracted by things on either side.
Then I tell the kids that they need to focus on the important things in life and not get so distracted by all of the technological stuff they are addicted to - in other words they need to put on blinders and appreciate the amazing lives they have today...

As a reminder to anyone who feels they have the right to take information/obits from my web pages and then transfer that information to those commercial webpages...
Start your own web page, pay for it, and operate it for over 2 decades, and then have "lazy" people who think they are "volunteers" and "historians" and "genealogists" "steal" your work and give it to commercial sites so they can make money off your efforts!
I have NO problem with people grabbing pictures and information from my websites for their own PERSONAL use...if I didn't want people to do this then I wouldn't post anything.
My goal way back in 1996 when I started my web page was to share with the hopes that other people would share in return, but I never dreamed that people would take my hard work and expensive efforts and give it to commercial sites.
I also have been fortunate to have a lot of volunteers help me over the decades to find Manning area history and it is not fair to them to take their work that they share with me and then some lazy person gives it to those commercial sites.
So if you have taken information from my site and posted it on those commercial sites - PLEASE remove it immediately.
You are hurting my research!
If my information is on those other sites and people find it there, they probably won't search further and find my web pages and not realize that I probably will have more information/pictures of their family ancestry.
So they don't contact me and give me a chance to ask them for their history and pictures to add to the Manning database.
This probably sounds whiny and petty but let me "take" your work and use it for my own financial benefit and see how you would feel.
Dave
These are 2 Schroeder pictures shown below were stolen from one of my Schroeder web page features in 2018 and they posted them on one of those commercial sites, stating they were the contributor/source of the images.
Now you might again think how petty - well if you spent nearly a week restoring and editing the original scan of the family photo you probably would not appreciate some lazy low-life person taking your work and then posting it on another site that makes money off my week's worth of pains-taking efforts, and also taking credit for the scan - you would be unhappy too.
These thieves wouldn't have the know-how, patience, or capability to do what I do with digital restoration.
Then some people will challenge me as to how I know the stolen image is my work - having worked on digital scanning since 1995, I can tell most of the time if the image someone "borrowed" is my work.

Scan of Thomas Schroeder taken from my web page and posted on another commercial site.


The original source scan I used to make the cropped image that was "borrowed."

Image someone "borrowed" from my web page and posted it on a commercial site.


The original source scan I used and downsized for the web page post.

As I'm always writing about - I make super high resolution scans of old pix - I scanned this picture 30x20 inches by 300 DPI and saved it as TIF which makes a 160 MB file.
This image below is what the original scan looks like before all of the painstaking digital restoration where I highlighted about 20 different areas, 1 at a time, to adjust the contrast, brightness, and color, including isolating several of the heads that were overexposed.
Below is a perfect example of why I need to keep the pictures I scan, only on my website, with the hopes that someone will find them and contact me and hopefully be able to help identify some of the thousands of pictures I show over the years that have NO/Few IDs.
Vinke family


Back: Dorothea, Henry, Jr., John, Gustav
Front: Julia, Laura, Caroline (Sperling), Henry holding Julius, Detlef, Emilie

The above identifications are based on the information below from a Vinke descendant and one of my helpers.

HENRY 1847-1923 LENA 1853-1927
Gus, 1874-1932
John, 1876-1952
Henry Jr. 1878-1907
Dora, 1880-1956 Edward Grimm
Detlef, 1882-1963
Laura, Charles Welsh
Emilie 1886-1934 Detlef Martens
Julia, Charles Thiedeman
Julius 1890-1918 (died in France in 1918)


So hopefully someone will have this Vinke picture with names, and/or the birth years for Laura & Julia which might help some.

Help from another one of my Manning history volunteers: James Stoffers:
Laura Ann Vinke's birth as February 27, 1884. Laura married Henry Buhmann in December of 1901, but later divorced Henry and married Charles Welsh. Laura died in Omaha on July 6, 1961.
Julia Vinke's birth was April 2, 1888. She married Charles Thiedeman on January 14, 1914 and died on January 2, 1969.
---
I've added a bunch more obits that Ann & Connie sent to me recently - with another 10 from them I've OCR'd and converted to text and will be adding soon.

Another item of history I'm always looking for are military/veteran related articles, and while searching for obits, my helpers and I found these 2 articles, one of which added to Manning's War of 1812 Veteran buried in the Manning Cemetery...you can read more about Oliver Williams and also Earl Martens who gave his life for all of us during WWII, by going to my military/veteran web page linked on the left side of this page.

Earl Martens of Manning reportedly Missing in Action.


Daily Times Herald October 7, 1944
Earl Martens, of the United States infantry, son of Emil Martens of Manning, is reported missing in action in France.
Word was received by the family this week.

Headstone for Veteran of 1812 War

Daily Times Herald May 28, 1969
To Americans, now embroiled in a conflict in Asia, the wars fought at home seem strangely remote. Yet, a veteran of one of those wars was remembered at the Manning cemetery, when a headstone was erected for Captain Oliver Williams, Veteran of the War of 1812. No one knows date of his birth, nor for that matter, of his death. There is only the Carroll County court house record that he is buried in Lot 88, Section 3 of the Manning Cemetery, and that his wife's name was Racial.

Record of the veteran was unearthed by William C. Schrum, who has been graves registration officer of the American Legion at Manning for more than 40 years. He has gone through court house records in all counties nearby, mainly for the purpose of finding data on Civil War Veterans. He has a complete file of the 112 veterans of eight wars who are buried in the Manning City Cemetery, the Sacred Heart Cemetery, and Iowa Township Cemetery west of Manning.

Captain Williams served in the New York Militia during the War of 1812. Mr. Schrum gave the information he had to Richard Crandall, service officer of Emil Ewoldt Post, who applied for the gravestone. It is a simple stone of marble, which stands out in the cemetery because of its absolute whiteness.

Veterans from wars listed in Mr. Schrum's record are from the War of 1812 to the Vietnam conflict, including the Civil War, the Indian Wars, Spanish-American War, World Wars I and II, and the Korean action.

The Knights of Columbus are holding a fundraiser for Dave Rohe who has been in the hospital since July 2021 for neck surgeries, followed by complications and covid.
He is still hospitalized in Des Moines.
The Knights are holding a Pancake Breakfast fundraiser on December 5, 2021, at Sacred Heart Church in Manning.
They are also requesting donations dropped off at Templeton Savings Bank. A flier is placed on containers at TSB.

DAVE ROHE BENEFIT

To help cover medical and travel expenses while Dave is recovering from neck surgeries & therapy.
Any size donation would be appreciated.

David Rohe MHS 1969


Dave Rohe & Myra Weems

Darrel Baker & Dave Rohe - Prom

Dave Rohe & Kathy Hinners at Kathy's 1972 graduation party

Dave Rohe, Manning School shuttle bus driver picking up Grant Wanninger

Lots of people don't understand why I want to scan their stuff, or why I'm so hard-core when it comes to high resolution scans.
Here is just one reason - without a high resolution scan you wouldn't be able to read the message under the school name and how important it "USED" to be to honor these words...

Our Liberties We Prize And Our Rights We Will Maintain

Even more people don't see any reason to send me their family/historical stuff because they have already scanned it, but most don't have the decades of experience I have or the professional equipment/software. So their low quality scans are generally useless.
Or they just don't want to bother and think that those original historical items will always be around and continue to be passed on down to the next generation.
But boy do I have one story after another how most of those people who say their history is well cared for and preserved in its original condition - until something occurs they never thought would happen.
Recently I had someone ask me if I had any pictures of their family member - specifically military pictures. I had one civilian picture and then asked why...
He told me one of the children threw away the military pictures and information of their parent.
I could write a book about the myriad of stories I've heard how/why family history is now gone.
This is why I'm constantly asking people to send me their stuff, so I can make high resolution scans and get it preserved and archived in my database - which someday will also be stored in the National Archives in DC - something I've already been in communication with.

I've been adding a lot more obits I've been finding and also those from Ann (Voge) and Connie Petersen, who are real troopers helping me with Manning history.

If you have old Manning connected obits I don't have, or know of someone who used to live in Manning and has passed away more recently, please let me know.

Obits are very vital to my Manning historical work to help connect names and families and how they are related, or let me know if they aren't connected...
Many times there are also errors, and if I know for sure and can corroborate the corrections then I'll make the proper changes to the obit.
I also may include more details for a specific aspect, such as it may say the person graduated from Manning but NOT list the year, or attended country school but generally they don't know the exact school number...
I will have this information in my database.
I also will add the maiden name of the mother if not listed - believe it or not, I have had some people e-mail me because they did not know the maiden name.

So I'm trying to make sure these obits I have will be the most accurate and informative as possible to offset all of the erroneous/incomplete/junk obits that are out there in the cyber world...

Below is a perfect example of a misspelled Manning name that I'm sure most of you have never even heard of but fortunately, because of working on Manning history for over 50 years and being a fanatic against errors, I've run into and learned something about most Manning surnames, so I can usually tell right away if there is a spelling error.

The correct spelling is Kruetzfeldt and they also had the wrong day of the week he died.

Thanks,
Dave

Lois Wegner


October 25, 1927 - November 11, 2021

Lois Wegner, Esther Williams, Lila Schroeder
Lois Wegner & Curtis Weems tribute...
Curtis Weems
February 19, 1962 - November 11, 2021


Curtis Weems 1975-76 Special Education

Shirley (Schroeder) Swanson


January 20, 1930 - November 10, 2021


Click to see the tribute

Ann (Voge) found more obituaries online so check the new additions on my memorial page...

Donald Hagedorn

Donald Ray Hagedorn, age 89, peacefully passed away at home, in the morning, on Sunday, October 31, 2021. His family surrounded him with love and attention in his last days.

A private funeral service will be held on Friday, November 5, 2021, at Sharp Funeral Home in Carroll with Peg Scheidt officiating. Burial will be in the Manning City Cemetery.

Funeral arrangements are under the guidance of Sharp Funeral Home in Carroll.

Don was born March 21, 1932, to Herman Hagedorn and Anna (Vinke) Hagedorn. He joined a sister, Norma, and another sister, Barbara, followed. He served one tour of duty in the Air Force. After his service he returned to Carroll and helped run the family restaurant, The Coffee Shop.

He was deeply devoted to Charlotte (Lambert) Hagedorn whom he married in Carroll, Iowa on October 16, 1954, at St. Joseph's Catholic Church. Don drove a truck on a regular run to Chicago. His cherry wine was one of the features of many holiday dinners and weddings. He was an avid gardener and loved to cook. He also enjoyed walking to the Rec Center and swimming, walking the trails at Swan Lake, and watching almost any sports, especially the NBA.

Don and Charlotte had six children, those surviving include, Ann (Scott), Jane (James), Donald (Lori), David (Stacy), and Jennifer (Michael); his son-in-law, Rick; Don is also survived by fifteen grandchildren and fourteen great-grandchildren.

He was preceded in death by his wife, Charlotte; his daughter, Mary Wathen; a grandson, Tyler; his father and mother; his sister and brother-in-law, Norma and Ralph Osborne; and sister and brother-in-law, Barbara and Fred Stepanek.

My brother, Doug, recently told me that he heard that Roy Karbula had passed away, so I searched Bing and found various sources of information and also that Roy was a Veteran...hopefully a family member will see this belated tribute and contact me so I can get more military information and pictures to include with Roy's name in the Manning Veterans' book I'm working on...
Roy Francis Karbula


January 29, 1933 - July 28, 2002
Burial Calvary Cemetery Webster City, Iowa
Son of Charles and Katherine (Pilko) Karbula
Siblings: Mary Foster, Theresa Saunders, Rose Buckles, Katherine Karbula, Agnes Flockhart, Josephine Shimkat, Ann Enburg
Children: John, Karen, Bill, Korinne, Anne, Marie
Military: US Navy - Korea
---
The Karbula Family Scholarship for Excellence in Theatre Education
Roy Karbula earned a Bachelor's degree from the Iowa State Teacher's College in 1959 and later earned a Master's degree from UNI in 1969. He enjoyed a 40-year teaching career in the Iowa towns of Manning, Webster City, and Fort Dodge. His wife, Marie, worked 30 years as an elementary school secretary and central office administrative assistant. They were much-loved and respected by many generations of students and by their own six children.
One of their sons, John Karbula, earned a Bachelor of Arts degree in Theatre Arts from UNI in 1979. He attended Grade School at Manning and after graduating from UNI, he spent more than 27 years as a high school English and Theatre teacher, principal, and school superintendent.
It is with great pride that John Karbula established the Karbula Family Scholarship for Excellence in Theatre Education to honor the educational service of his beloved parents, Roy and Marie Karbula. This scholarship provides support for an outstanding undergraduate junior or senior student majoring in Theatre Education.
---
William James Karbula
William "Bill" Karbula, 47, of Mesa, Arizona, a former Webster City resident, died Monday, January 8, 2007, at his home.
A Reflections of Life will be held at 4 p.m. Saturday, January 20, 2007, at the Foster Chapel. Burial will be in the Calvary Cemetery at a later date. Visitation will be at Fosters from 2 to 4 p.m.
William James Karbula, son of Roy and Marie (Hay) Karbula, was born November 24, 1959, at Carroll, Iowa. He lived in Manning, Iowa, while his dad taught Geography there, and graduated from Webster City High school in 1978. While in high school, he worked for Russ Block.
He attended Hawkeye Tech at Waterloo. On December 26, 1986, he married Amy Dupke at Christ The King Church at Mesa. The couple resided at Mesa. He had been employed by U.S. Distributing, in automotive parts sales at Phoenix, for 24 years.
Billy is survived by his wife, Amy; daughters, Courtney and Camille, at home; his mother, Marie Karbula of Webster City; brother and sister-in-law, John and Julie Karbula of Fort Collins, Colorado; sisters and brothers-in-law, Karen and Richard Mason, Korinne and Mark Nelson, Anne and Todd Nielson, Mary Karbula, all of Webster City; several nieces and nephews.
He was preceded in death by his father.
He was a former member of St. Thomas Aquinas Catholic Church.
Memorials may be made to the Karbula girls, Courtney and Camille.
Billy was an avid admirer of cars and enjoyed the NASCAR circuit.

1974 MHS graduates: Jon Sidney Ahrendsen, Daniel L. Arp, Beverly Jean Baker, Randy Dean Baker, Christine Kay Beck, Joseph Walter Blum, David John Croghan, Colleen Jane Dammann, Diana Lynn Doyel, Barbara Ann Drees, Jeffrey James Drees, Christine Marie Edmunds, Dean William Fara, Gwen Marlyn Fielweber, Nancy Kay Fogleman, Michael E. Foley, Jean Patricia Garner, Michael John Gawley, Dwight Thomas Gore, Gary Craig Graner, Douglas Dean Hansen, Kimala Ann Haubrich, Martha Ann Heinicke (salutatorian), Mary Ruth Heinicke, Barbara Kay Hudson, Linda Louise Hughes, Randy Wayne Jahn, William A. Johnson, James Walter Karsten, Jeffrey Lynn Karsten, Jan Lee Kasperbauer, Jerilyn Joy Kusel, Rick Paul Lohrmann, Randy L. Mahnke, Dean Joseph Moeller, Larry L. Mundt, Randy Alvin Musfeldt, Stanley Alan Musfeldt, David Jon Nelson, Debra Kay Opperman (valedictorian), Dale Dean Reinke, Paul James Renze, Randall Joseph Renze, MaryJane Bernice Rohe, Dale N. Rohe, Susan Elizabeth Rutz, Peggy Ann Sibbel, Dale Kevin Sieve, Keith Dale Stribe, Becky Sue Tank, Karen Ann Tank, Connie Sue Weems, Bob Larry Weiskircher, Daniel Lee Williams, Jessica Marie Zerwas, Steven R. Zinke
1974 former students: Paula Andreasen, William Baley, Sheila Bauer, Glenda Baugh, Darwin Betterton, Craig Brady, Donna Dentlinger, Pam Drees, Darwin Farrell, Nylene Freese, Keith Frisinger, Bev Geerdes, Duane Gehling, Sally Grimm, Cindy Halbur, Jacqueline Hansen, Paul Hartman, Darrell Hinners, Robert Hinz, Debra Hodne, Michael Irlmeier, Laurie Jahn, John Karbula, Jane Kunkel, Carol McCammond, Daniel Moore, Daniel Nelson, Louie Schwiesow, Earl Shoemaker, Marilyn Taggart, James Thompson, Jerry Voge, Terry Voge, Debra Wassom, Diane Zentmire, Mark Zerwas, Steve Zerwas
On the east side of the old Firemen's Hall


Roy Karbula - Geography


Virginia Dethlefs, Charles Brotherton,

Roy Karbula

, Ila Rix

Gary Vinke


July 3, 1942 - October 31, 2021


Click to see the tribute

Bill Mills


February 10, 1943 - November 5, 2021


Click to see the tribute

Kent Amos Misselhorn

Click to see the tribute

Margaret Anna Frees

Click to see the tribute

While we still have a lot of great volunteer and community organizations, sometime I need to create a list of all of the various organizations/clubs of the past and post them on my web page.
Hopefully it will emphasize to the younger generations that we need to keep the ones we still have, otherwise the quality of life will decline in Manning - these clubs have so many positive aspects for the community at large besides the fund-raising goals.

November 3, 2016

Recently 2 sisters from eastern Iowa, who are descendants of the Whitcher family, brought me a wonderful collection of old Manning connected pictures to scan.
At least two Whitcher family members served in the military, one in the Civil War and the other during WWII, so this is another one of hundreds of Manning families who we owe so much to, for their family member's service and for all of the Pioneers in their family who built up this part of the Midwest Breadbasket.

Here are the Whitcher pictures I scanned and I hope that other descendants/relatives of this family will come forward and hopefully have pictures of the two Whitcher Veterans, Selden & Ruel...

Florence Whitcher married Alpha Oliver Babcock - Babcock is a Manning name, so is Alpha connected to the Manning family?

I'm finding conflicting information and/or incomplete facts and need help, so if you find errors here or can help with Whitcher family history please let me know.
One situation is that Fergus Whitcher married James Spaulding but Fergus was also married to a Mr. Klein.

Etna Whitcher was written on a couple of the pictures but I'm thinking this has to be Emma Whitcher.
Emma was married to Edward Baldridge but the picture of "Etna" had her married to Harry Klindt...so I need to determine if there was an Etna Whitcher and confirm she married Harry Klindt.
Klindt is also another Manning name.

I'll probably have more questions so if you are helping, please check back over the next several weeks to see if I have them listed here.

I'm also always looking for Manning obituaries which help connect the various family members when I work on Manning's history...
I have several Whitcher obits on my memorial web page so check them out if you are interested.




Chauncey Eliza (Read) Whitcher
Children: Selden, Charles

Selden & Alice (Moon) Whitcher
Children: John, William, Reuben, Emma, Flora, Grace, Florence, Mae


William & Effie (Mitchell) Whitcher

William & Grace Whitcher

William Whitcher

Grace Whitcher

Grace & Emma ("Etna"?) Whitcher - before digital repair


After repair
I've only had time to repair this picture and the charcoal image of Grace...

Grace Whitcher funeral flowers April 9, 1909 - a Manning Lyden Studio photo

Flora Whitcher


Flora Whitcher

John Whitcher, son of Selden Whitcher

At the age of 13, Selden entered the army as a drummer boy, serving the northern forces in the Civil War battle of Gettysburg.
He later enlisted with the Army of the Potomac, and his regiment was sent west after the Civil War.
Alice (Pugh) & Reuben Whitcher - Saladad, California, December 1966

Reuben H. Whitcher
Reuben H. "Mike" Whitcher, 90, a Gonzales farmer for many years, died Friday at Skyline Convalescent Hospital following a lengthy illness.
A native of Botna, Iowa, he had lived in the Fairview area of Gonzales since 1915. He had retired from farming and made his home on River Road. He was a member and past commander of the American Legion Post 81, and during WWII he served with the U.S. Armed Forces.
He was preceded in death by his wife, Alice, in 1967.
He is survived by a niece, Hazel Larson, of Sun Valley.
Funeral is pending and will be announced by the Struve and Laporte Funeral Home.




Thomas & Grace (Whitcher) Haack
Children: Leona, Earl, Beulah, Irene


Leona, Earl, Beulah - Lyden Studio

Earl Haack

Irene Haack

This is the other picture I worked on that shows what the original photo looked like before repairing it...

I recently found out about the passing of Mary Heinicke so here is her tribute...
Mary (Heinicke) Olson


February 7, 1956 - February 18, 2021

Mary R. Olson was born Mary Ruth Heinicke, along with identical twin sister Martha, on February 7, 1956, in Council Bluffs, Iowa, to parents Edward and Nadine (Weber) Heinicke.
She graduated from Manning High School in Manning Iowa in 1974. She received her Bachelor's Degree in Special Education from the University of Northern Iowa. Mary was a Special Education Teacher at Todd County Schools in Mission, South Dakota, for 17 years. While teaching in Todd County she acquired her Master's Degree in Special Education from the University Of South Dakota, graduating with a GPA of 4.0. In 1995 she started teaching Special Education at Stanley County Schools in Fort Pierre, South Dakota, she taught there until her retirement in August of 2018.
During her teaching career she loved many of her students as much as her own children and they loved her.
Mary married Ricky D. Olson from Winner, South Dakota, on May 4th, 1985. To this union were born two sons, Noah and Robert Olson.
Mary was a Breast Cancer Survivor. Mary was a tough lady battling many medical problems during her working career. She beat cancer, obtained her Master's Degree all while working and raising two young children. She had the full load when her husband served in the Gulf War.
She was a strong supporter of Women's and LGBQT rights. Mary also supported legalizing medical marijuana because of her many decades fighting with pain.
Mary was much loved by her husband, sons and dogs Aramis and Sir. Mary enjoyed vacationing with her family, mother and sisters.
She was preceded in death by her parents Edward and Nadine Heinicke. She is survived by her husband Ricky, sons Noah, Robert, Craig Westergren and Thomas Metzker, sisters Martha Heinicke and wife Karen Mills, Rebecca Heinicke, Sandra Hespe, brother Philip Heinicke and brothers Mark, John, and Peter Heinicke.
She is also survived and will be sorely missed by mother Marilyn Olson and the whole Olson clan from the Winner, South Dakota, area.
Mary's memorial charity is Hopeless to Homes Animal Rescue in Pierre, SD: c/o All Creatures Animal Clinic, 1415 N. Harrison Avenue, Pierre, SD 57501.
There will be a Celebration of Life in May when it is hopefully warmer and safer from Covid. Mary would be deeply saddened if anybody got Covid celebrating her life.
Online condolences may be written at: www.isburgfuneralchapels.com

1967-68 Sixth grade

Top: Jeff Karsten, Debra Opperman, Douglas Hansen, Christine Edmunds, Paul Renze, Gwen Fielweber, Keith Stribe
Third: Becky Tank, Randy Renze, Dale Williams, Kim Haubrich
Second: Larry Mundt, Barb Drees, Linda Hughes, Jeff Drees
Bottom:

Mary Heinicke

, Jon Ahrendsen, Connie Weems, Karen Tank, Debra Wassom,

Martha Heinicke

1974 MHS graduates: Jon Sidney Ahrendsen, Daniel L. Arp, Beverly Jean Baker, Randy Dean Baker, Christine Kay Beck, Joseph Walter Blum, David John Croghan, Colleen Jane Dammann, Diana Lynn Doyel, Barbara Ann Drees, Jeffrey James Drees, Christine Marie Edmunds, Dean William Fara, Gwen Marlyn Fielweber, Nancy Kay Fogleman, Michael E. Foley, Jean Patricia Garner, Michael John Gawley, Dwight Thomas Gore, Gary Craig Graner, Douglas Dean Hansen, Kimala Ann Haubrich, Martha Ann Heinicke (salutatorian), Mary Ruth Heinicke, Barbara Kay Hudson, Linda Louise Hughes, Randy Wayne Jahn, William A. Johnson, James Walter Karsten, Jeffrey Lynn Karsten, Jan Lee Kasperbauer, Jerilyn Joy Kusel, Rick Paul Lohrmann, Randy L. Mahnke, Dean Joseph Moeller, Larry L. Mundt, Randy Alvin Musfeldt, Stanley Alan Musfeldt, David Jon Nelson, Debra Kay Opperman (valedictorian), Dale Dean Reinke, Paul James Renze, Randall Joseph Renze, MaryJane Bernice Rohe, Dale N. Rohe, Susan Elizabeth Rutz, Peggy Ann Sibbel, Dale Kevin Sieve, Keith Dale Stribe, Becky Sue Tank, Karen Ann Tank, Connie Sue Weems, Bob Larry Weiskircher, Daniel Lee Williams, Jessica Marie Zerwas, Steven R. Zinke

1974 former students: Paula Andreasen, William Baley, Sheila Bauer, Glenda Baugh, Darwin Betterton, Craig Brady, Donna Dentlinger, Pam Drees, Darwin Farrell, Nylene Freese, Keith Frisinger, Bev Geerdes, Duane Gehling, Sally Grimm, Cindy Halbur, Jacqueline Hansen, Paul Hartman, Darrell Hinners, Robert Hinz, Debra Hodne, Michael Irlmeier, Laurie Jahn, John Karbula, Jane Kunkel, Carol McCammond, Daniel Moore, Daniel Nelson, Louie Schwiesow, Earl Shoemaker, Marilyn Taggart, James Thompson, Jerry Voge, Terry Voge, Debra Wassom, Diane Zentmire, Mark Zerwas, Steve Zerwas

1965 Football team - city park in the background to the east

Back:

54 Mark Heinicke

, 42 Terry Jensen, 58 Mark Spack, 61 John Croghan, 41 Bob Case, 46 Steve Heuton, 60 Larry Mohr, 66 John Dobler, 50 Dennis "Box" Rowedder, 47 John Hornberger, 51 David Schroeder (Harold's son), 74 Lyle Karsten, 43 Dale Moeller
Middle: 75 Stanley Schwiesow, 83 Ron Arp, 64 Gary Knueven, 49 David Schroeder, 37 Ricky Hargens, 57 Bruce "Stump" Rutz, 81 Darrell Weems, 73 Clinton Chandler, 82 Steve Musfeldt, 68 Allen Muhlbauer, 69 Jim Fink, 80 Dennis Vetter
Front: 68 Michael Blum, 84 Nicholas Dappen, 70 James Wegner, 72 Tom Jensen, 85 Douglas Kusel, 39 Dennis Ohde, 57 Chuck Moore, 71 Kelly Pratt, 45 David "Nubs" Dammann, 44 David Rauch, 65 Lloyd Nepple, 76 Mark Joens

7th & 8th grade fall of 1966 on south end of old football field south of Highway 141

Back: Coach Gary Molzen, Sydney "Skip" Schrum, Curt Stribe, Greg Schultz, Brad Zubrod, Lonny Hargens, Mike Stangl, Coach Duane Boersma
Fourth: Mark Siepker, Brian Peters, Dean Lorenzen, Doug Hargens, Dean Martens, Craig Moeller, Kevin Struve, Jim Kunkel
Third: Randy Lohmeier, Lonnie Jensen, Doug Mohr, Mike Bilsten,

John Heinicke

, Tom Wurr, Ron Willenborg, Scott Renze
Second: Bill Croghan, Al Grimm, Vernon Hansen, Dick Hornberger, Dan Weis, Joe Odendahl, Denny Reischl
Front: manager Jeffrey Moore? , Tom Hargens, Kent Rutz, Don Rowedder, Dave Irlmeier, Tom Doyel, Greg Blum, Steve Olsen - manager

John Heinicke MHS 1972

Rebecca Heinicke MHS 1977

Philip "Flipper" Heinicke MHS 1983
Zion Lutheran's 100th anniversary 2000

I am the first grandchild of Pastor Edward Heinicke who was pastor at Zion Lutheran in Manning.
Peter, you know, is the one on the far left in back, in front of him in red is his wife Julie and in front of her are their sons, my cousins. Nathaniel (Nate) is the taller one in green, and Stephen is the shorter one.
My uncle John is the next one in back in the middle, with my grandma Nadine in the middle in front of him. Between my uncle John and my dad Mark is my brother, Zachary.
My mother Donna is on the far right in front and, yes, you guessed it, I, Rachel Heinicke, am the one between my grandmother and mom. And yes, they are all Heinickes!
I remember that day, it was the church's centennial...? Anyway, I felt very very welcome wearing a name tag with my last name on it.



---
As I continue to work on Manning history, I've learned to appreciate the importance of it more and more...I've been capturing Manning's history since the mid-1960s and in 1996 created my web page - a first in Manning - other than Kim Jahn created a web page for the Manning Hospital.
Since then I've been posting tributes to Manningites who pass away...at first the tributes were short with very few pictures or information...now after a couple of decades of digitizing Manning history I have an immense database - something I doubt any other community has.
While working on these tributes, I realize more and more how important the interactions we all have with each other in the community.
When I worked on Mary's tribute I found lots of pictures I scanned of her father, Edward Heinicke, and his amazing career as a pastor and how many thousands of people he interacted with over his decades here in Manning.
I remember one time toward the end of his pastorship when you could tell he was starting to realize his own mortality when he commented on how many people he was providing funeral services for who were his age.
We can never know how much we influence and are influenced by the people we interact with - some not that much but others we probably have influenced them immensely and they influenced us to a great extent.
I think this is something that very few people consider as they live in a community and grow older.
I also think that when someone has grown up in this area, moves away and is exposed to different ideas and cultural mores that they forget their original roots and upbringing.
I'm glad I've been able to remain in the same area where all of my Pioneer ancestors immigrated to and were part of the great American dream, building the "Breadbasket of the World."
I've learned to really appreciate my ancestral roots and the privileged life they gave me and so many thousands more Manning citizens of today.
Dave Kusel
Here are some pictures that show the interactions we all have with each other in a small community...

1972 confirmation - Tim Kienast with Pastor Heinicke

Remember the original wooden altar?
I remember it well when we added the 2 culverts and slab of marble.
I've featured this picture before and asked anyone who helped to let me know.
It was after my confirmation class picture was taken in 1971 and before Tim Kienast's confirmation photo as you can see the new altar in his picture.
I asked Russ Mohr several years ago if he remembered who helped...I'm pretty sure he said he didn't help or at least didn't remember who else was there.
I'm guessing Pastor asked some other confirmation class members to help and I'm sure there must have been some other adults besides Pastor.

One thing I specifically remember is when we lifted the large marble slab we just about weren't able to get it high enough to place on the culverts that Pastor used as the supports.
As I think about it, how dangerous this was - if we had lost our balance and it dropped on top of some of us, but I guess a "Power" higher up was watching over us.

Now the historian in me wonders what Pastor did with the original altar - if anyone knows where it might be please let me know...

Original wooden altar

Alice (Ahrendsen) Hoffmeier with Pastor and his familiar pipe

Alan & Pam Kusel's wedding with Rick Kusel as ring bearer

Georgia Dethlefs and Rick Lohrmann

Eileen Ross, Jean Ross, Wayne Ross, Ken Spies

Tom Walters & Nancy Fogleman signing marriage certificate

Linda Rowedder confirmation

Marlys Stoelk wedding

Dale Reinke, Duane Reinke, Judy Stoberl, Pastor

Bary Kienast, Tim Kienast, Joni Siepker, Pastor

Lyle Borkowski, Lenus Borkowski, Kristie Hacker, Pastor

Peggy Puck wedding

Nadine & Pastor Heinicke

Pastor Heinicke (right) Trinity Lutheran Church when it was still in Lincoln Township

Mosaic that Pastor Heinicke made and is still in the northwest entryway.
He had many talents beyond the "cloth."

I remember Pastor telling how he cut off the tip of his finger while using the bandsaw to cut the mosaic pieces - of course being a Pastor he didn't use foul language but kept saying to himself "stupid, stupid, stupid" something we all need to remember when we do something that is our own fault and not blame God, or anyone else but ourselves.

To be installed at Zion Lutheran
Pastor Edward F. Heinicke will be installed as pastor of Zion Lutheran Church on Sunday evening, November 29, 1964, in a solemn service which will begin at 7:00 PM. Pastor Heinicke was born in 1920. He received his pre-theological training at St Paul's College, Concordia Missouri, and graduated from Concordia Theological Seminary, St Louis, Missouri, in 1945.

Pastor Heinicke comes to Zion at Manning from Trinity Lutheran church, Amarillo, Texas. He previously served the Creston-Osceola Parish in southwest Iowa. From November 1953 to May 1962 he was pastor of Timothy Lutheran Church, Council Bluffs, Iowa, after which he served Trinity in Amarillo. He is a member of Missions for the blind.

Pastor Heinicke's family includes his wife, Nadine and six children: Mark 13, John 11, Mary and Martha 9, Peter 8 and Rebecca 5.

The members of Zion are happy to receive and accept their new pastor. The Reverend Dr. G.W. Lobeck, president of Iowa District West, The Lutheran Church-Missouri Synod, will deliver the sermon in the installation service Sunday evening and perform the rite of installation, assisted by local pastors. The Zion Church council will accept the new pastor on behalf of the congregation.

After the installation service Pastor Heinicke and his family will be welcomed by the members of Zion and friends in the social hall of the church.

You are cordially invited to attend.

Donald Opperman


October 10, 1958 - October 26, 2021


Don Opperman MHS 1977


George & May Opperman - our neighbors 3/4 mile to the northwest as the crow flies.
So hard to believe that all three of the triplets are now gone.


Back: Robbie Iddings, Dave Kusel, Bruce Pfannkuch, Tom Opperman
Front: Opperman triplets
Dave Kusel's 1964 birthday party at the Kusel farm

1977 MHS graduates: John Altenhein, Marc Allan Arp, Sherrie Jean Bruhn, MaiKit Ann Chandler, Paul Dean Christensen, Stephanie Ann Colling, Mark Thomas Croghan, Rickie Glynn Dammann, Robbie Lynn Dammann, Wesley Alan Dammann, Jay Patrick Drees, Mary Jane Eickman, Michelle Andrea Espin, Nancy Lynne Grau, Susan Marie Grimm (valedictorian), Lori Ann Gross, Nancy Lorraine Gruhn, Terry Edwin Halbur, Cheryl Sue Hansen, Kristin Ann Hansen, Rebecca Heinicke (salutatorian), Janet Marie Herbers, Joseph Theodore Hinners, Lawrence Jay Houghton, Jeffrey Joseph Irlmeier, Dana Lynn Jahn, Brian Lynn Joens, James B. Johnson, Robert Dale Johnson, Barbara Louise Kalkhoff, Kevin Alan Linder, Loraine Ann Lutwitze, Kimberly Mitchell, Denise Ann Mohr, Jay Lynn Mohr, Brett Alan Monson, Terry Lee Mundt, Scott James Nelson, Mark Wesley Nulle, David Emil Opperman, Donald Charles Opperman, Douglas Lynn Opperman, Janis Jean Opperman, Brian Lynn Potthoff, Benny Duane Puck, Cherrie Lynn Ramsey, Robert James Ramsey, John Gerard Reischl, Becky Jo Rowedder, Joni Kay Siepker, John Patrick Stangl, Richard Lee Stoberl, Larry N. Sturm, William Frank Vogl, Laurie Jean Vonnahme, Kevin Gerard Wanninger, Richard Lynn Warner, Douglas Lynn Weems, Connie Lynn Wegner, Patricia C. Weitl, Dale Louis Williams, Ricky Joseph Wittrock, Bradley James Zerwas
1977 former students: Marjorie Andreasen, Kevin Bauer, Jimmy Carlson, Christopher Drennen, Donna Duff, Pamela Eich, Lois Hagedorn, Randy Halbur, Rhonda Henkelman, Lisa Henkenius, Michael Heuton, Robert Higday, Joel Kasperbauer, Julie Kasperbauer, Jean Kunkel, Mark Lakers, Cindy Lamaack, Brian Laverty, Susan Leitschuck, Rodney McConnell, John McDonald, David Melick, Janelle Mueller, Donald Pierson, Paul Robertson, Randahl Rushenberg, Richard Schlichte, James Schwaller, Ernest Shipp, Debra Sonksen, Kim Squires, Wayne Thygesen, Dennis Vogl, Vicki Yarrington, Marie Zerwas

Prom 1972

Mary Opperman

, Jodi Heithoff, Denise Hinners

1974 Varsity football team

Back: Lonnie Rowedder, Bill Brotherton, Kyle Wiese, Jim Opperman, Neil Muhlbauer, Jeff Mohr, Tom Knop, Dean Heithoff, Brad Bjorkgren, Del Christensen, Scott Stripling, Dan Ashton, Charles Hughes, Mark Hagedorn, Don Blum, Steve Phillips
Third:

Doug Opperman

, Rick Warner, Mark Nulle, John Reischl, Mark Croghan, Jay Drees, Jay Mohr,

Don Opperman

, Wesley Dammann, Marc Arp, Terry Halbur, John Stangl, Scott Nelson, Brian Joens,

Dave Opperman

, Don Wurr (manager)
Second: Dan Gore (manager), Doug Schroeder, James Wurr, Dale Muhlbauer, Jeff Sebring, Keith Misselhorn, Dave Wiese, Alan Fara, Larry Walters, Tim Kienast, Mike Phillips, Bob Tank, Kent Jahn, Leon Sporrer (manager)
Front: Dale Stangl, Mark Stangl, Mark Rowedder, Steve Sebring, Jim Mohr, Kent Wiese, Lynn Mork, Dale Hinners, Allen Stribe, John Hass, Peter Croghan, Jeff Siepker
Coaches: Larry Miller, John Morey, Scott Robinson, Tim Hoffman
Top to bottom: Sherrie Bruhn, Brian Joens, Michelle Espin, Terry Halbur, Connie Wegner, John Stangl,

Don Opperman

, Mary Eickman,

Doug Opperman

, Joni Siepker,

Dave Opperman

, Cheryl Hansen

Junior High basketball team (MHS class of 1977)

Back: Doug Weems, Terry Halbur, Jay Drees, Brian Joens, John Reischl, Brad Zerwas
Third: Joe Hinners,

Doug Opperman

, Brian Potthoff, Larry Sturm, Dale Williams, Robert Johnson, Rick Dammann
Second: Marc Arp,

Don Opperman

, Brett Monson,

Dave Opperman

, Rod McConnell, James Moore - coach
Front: Kevin Linder, Kevin "Chipper" Wanninger, Scott "Tish" Nelson, Rob Dammann, Ben Puck, Wesley Dammann

1976 prom: Doug Opperman & Renee Siepker

Tom Opperman MHS 1975
1976 track

Back Mike Bates coach, Corey Wegner, Lonny Rowedder, Craig Lee, Roger Wiese, Brian Joens, Greg Sextro, John Morey coach
Middle:

Don Opperman

, Jim Opperman, Del Christensen, Larry Walters, Tim Kienast, Chuck Hughes
Front: Kyle Wiese, Mike Christensen, Russell Ruhde, Bary Kienast, Leon Sporrer

Homecoming




Doug Opperman (passenger)

, Brian Potthoff driver
Back: Sherrie Bruhn, Michelle Espin, Mary Eickman

Junior high football


Back: Dave Opperman, Brad Zerwas, Brian Joens, Jay Drees, Terry Halbur, John Stangl
Third: John Reischl, Dana Jahn, Dale Williams, Brian Potthoff, Mark Nulle, Rick Wittrock, Rick Warner
Second: Larry Sturm, Robert Johnson, Don Opperman, Doug Opperman, Scott Nelson, Ben Puck
Front: Rod McConnell, Brett Monson, Jeff Irlmeier, Kevin Wanninger, Jay Mohr

Mary Opperman MHS 1972

Dave Opperman MHS 1977

Doug Opperman MHS 1977

George Opperman MHS 1939 & WWII Veteran

Opperman cousins in Manning City Park

George & May

Standing: May, George, Jane, Ivan, Betty, Bill, Phyllis
Front: Emil & Mabel (Dietz) Opperman

Opperman family - 30th Anniversary of Manning 1911

Opperman family farm home

Back: Hattie Schroeder, John, Hannes, Anna Gebhart
Front: John, Herman, Magdalena (Karstens), William, Tracy Klindt
Herman Opperman died shortly after this picture was taken

December 10, 2016, celebration of life for Dave Opperman at the Hausbarn Heritage Park


some of Dave, Don, & Doug's 1977 classmates

In Loving Memory of Darwin Dammann
Darwin Dammann, age 60, of Avoca and formerly of Manning, passed away on Saturday, October 23, 2021, in Kansas.
Funeral Service 2:00 p.m. Saturday, October 30, 2021 Calvary Baptist Church Manning
Officiating: Phil Stracke
Prerecorded Music Selections: "One More Day" Diamond Rio "I'm Already There" Lonestar " When I Get Where I'm Going" Brad Paisley "Save The Roses" Lee Brice
Casket Bearers: Matt Scheuring, Steven Irlmeier, Grant Stracke, Klay Ramsey, Chance Gruhn, Andy Nieland
Honorary Casket Bearers: All of Darwin's Grandchildren
Interment will be held at a later date - Manning Cemetery
---
Funeral services will be at 2:00 p.m. on Saturday, October 30, 2021, at Calvary Baptist Church in Manning. Visitation will be from 4:00 p.m. to 7:00 p.m. on Friday, October 29, 2021, at Ohde Funeral Home in Manning.
Darwin Charles, son of Walter and Malinda (Otto) Dammann, was born August 10, 1961, in Carroll, Iowa. He grew up south of Manning in Audubon County and graduated from Manning High School in 1979. After graduation, Darwin began farming and, starting in about 1990, he also began trucking.
In the early 1980s, Darwin was united in marriage with Darcy Lohrmann and two sons were born to this marriage. The couple divorced in the early 2000s. It was about this time that he gave up farming and turned to trucking full time.
Darwin met Liz Richards in late 2009, and they made their home in Avoca. Together they expanded his trucking business, Double D Express. On July 11, 2015, Darwin joined Liz in marriage.
Darwin was a hard worker. He enjoyed driving truck, long phone conversations with fellow truckers, fishing with his grandchildren, yard work, and above all, spending time with his family and grandchildren.
On Saturday, October 23, 2021, Darwin died in a truck accident in Wichita, Kansas. He was 60 years, 2 months, and 13 days of age.
Darwin is survived by his wife Liz Dammann of Avoca; his children: Nick (Brittany) Dammann of Denison; Jon Dammann of Manilla; Daniel Read of Omaha; Michaela Mason of Hooper, Nebraska; Justin (Shelby) Mason of Weeping Water, Nebraska; and Krystal Richards of Weeping Water, Nebraska; 10 grandchildren: Courtney, Hunter, Katrina, Krystin, Ava, Leeam, Addy, Lizzy, Emmy, and Taytum; a great-grandson Breccan; two sisters: Diane (Larry) Cross of Waukee and Darlis (Rex) Wambold of Van Meter; and by numerous nieces and nephews. He was preceded in death by his parents and a brother Daryl Dammann.

Page 203 of the Aspinwall Centennial book 1982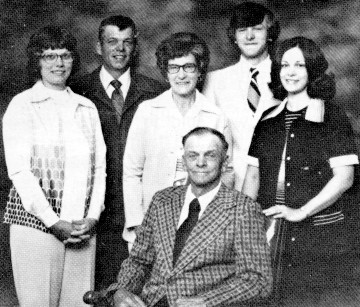 Malinda and Walter Dammann and their children: Diane, Daryl, Darwin, and Darlis
WALTER DAMMANN FAMILY
Walter Dammann, son of William and Dora (Fischer) Dammann, was born April 23, 1915, in Audubon County. He was married January 22, 1946, to Malinda Otto, who was born May 10, 1923, to Carl and Tena (Hass) Otto of the Aspinwall vicinity.
Walter and Malinda farmed for eight years on the farm owned by Carl Schroeder, now owned by Wayne Ranniger, one mile west, three miles north and west of Aspinwall, and 22 years on the Ralph Gordon Sutherland farm in Audubon County. They then moved to a farm formerly owned by Carl Otto, 2 miles west and 2 1/2 miles north of Aspinwall. They purchased this farm in 1971.
They have four children.
Daryl was born September 26, 1946. He graduated from Manning High School in 1964, served two years in the Armed Service, and was married in 1968 to Deanna Winther of Kimballton. They live on an acreage northwest of Aspinwall and he is a carpenter. They have three children, Gaylene, 12; Dwight, eight; and Darren, four.
Diane was married to Larry Cross of Des Moines May 24, 1970. They are parents of two daughters, Tina, 10, and Renee, nine. They now reside on an acreage near Waukee, Iowa.
Darlis was married to Rex Wambold of Afton, Iowa January 9, 1971. They have two sons, Jason, five, and Ryan, three. They now live on an acreage near Van Meter.
Darwin was born August 10, 1961. He graduated from the Manning school in 1979 and is living at home. Walter passed away July 2, 1982.

1979 MHS graduates: Danny Joe Beck, Julie Susanne Bruhn, Lauri Lyn Christensen, Michael Robin Christensen, Darwin Charles Dammann, John F. Dentlinger, Norine Lucille Felker, Carmen Jean Fogleman, Debra Ann Grau, Lester Lee Grau, Nancy L. Hacker, Kristy M. Halbur, Regina Mae Halbur, Linda Kay Hansen, Karie Jo Haskins, Jeff Joe Haubrich, Joseph E. Herbers, Douglas Dean Hicks, Michael Gene Hill, Nadine Marie Hinners, Susan Fae Hinners, Ronald Bret Hodne, Brian Scott Irlbeck, Joleen Caroline Irlmeier, Asa Christina Jacobsson, Scott G. Jensen, Carol Lynn Justice, Julie Ann Karsten, Bary Jon Kienast, Thomas Jay Lee, Petra Roswitha Mayer, Teresa Marie McKay, Daniel David Mohr, Dean A. Mundt, Thea Marie Mullen, Beth Anne Myer, Lisa Kay Nelson, Mark A. Ohde, Robert W. Opperman, Valarie Joan Opperman, Lynn Robert Phillips, John Kennedy Pratt (valedictorian), Christine Marie Ramsey, Craig Alan Reynolds, Janet M. Rohe, Karen Kay Rosonke, Russell William Ruhde, Kimberly Kaye Sailer, Daniel Dean Schroeder, Denise Lyn Schroeder (salutatorian), Aaron Neal Schultz, Renee Mary Siepker, Lyle L. Sporrer, Thomas D. Stangl, Sue Ann Stribe, Donna Mae Sturm, Keith A. Vollstedt, Micheal Lynn Vonnahme, Ralph Edward Weets, Corey Lee Wegner, Debra Sue Wegner, Paul Michael Weiskircher, Elaine May Weller, Roger Allan Wiese, Patricia E. Willenborg, Gary Lynn Williams
1979 former students: Theresa Amsden, Jody Ashton, Harold Auten, Douglas Barten, Bob Bell, Deborah Benter, Paula Betterton, Julie Blasey, Mike Colglazier, Michael Enenbach, Gerald Espenhover, Gregory Evans, Sandra Falck, Teresa Folsom, Scott Granowski, Billy Hansen, Diane Hendrickson, Justin Kasperbauer, Christine Kirsch, Kimberley Klinker, Julia Leinen, Connie Linder, Christine Madsen, Julie McConnell, Cheryl McMillen, Gary Melick, Kimberly Molzen, Joan Nepple, Shawn Pierce, Tamera Pruitt, Scott Rix, Lauren Robertson, Lorri Ross, Lyle Schlichte, William Schoba, Jody Schumann, Harold Schumann, Jr., John Sebeniecher, Michael Sebring, Loran Sporrer, Cletus Thielen, Jon Thompson, Larry Thygesen, Michael Trecker, Donald Vogl, Kenneth Vogl, Kathleen Weitl, Douglas Wilde, Cathy Zerwas

Nick Dammann IKM-Manning 2009


Nick Dammann #20 MHS vs Logan January 16, 2007


Walt Dammann farm

Diane Dammann MHS 1966
Freshman Homeroom A

Back: Karen Brady, Bill Graner, Colene Anthony, Barry Kusel, Therese Hummer, LeRoy Joens, Tom Bromert, Mr. Tom Fogarty - Sponsor
Second: Jerry Hockett, Joleen Justice, Joan Graves, Gene Beckman, Sheryl Hill, Raymond Hagedorn, Kay Hass
Front: Ruby Dammann, Jane Espenhover,

Daryl Dammann

, Marian Handlos, Ronald McConnell, Patricia Knueven, Bob Heithoff, Genevieve Asmus

Mrs. Golda Sander third grade students in their Easter hats - 1960


Back: Betty Mundt, Julia Croghan, Mary Jo Haise,

Darlis Dammann

, Pam Foley, Mike Wegner, Myra Weems Front: Kathy Felker, Sandra Vinke, Kathy Hinze, Donna Spieker, Eddie Meiers, Mark Spack

Carl Otto farm
1969 graduation - girls' locker room in basement of gym

Back: Donna Spieker, Kathy Potthoff, Gail Wegner, Betty Mundt, Sandi Vinke,

Darlis Dammann

, Janice Johnson
Front: JoAnn Rohe, Linda Turner, Sue Irlmeier



Spotlite staff: Diane Dammann, Sharon Grimm, Jeanne Lamp, Carol Ranniger, Kathy Olsen, Janet Ranniger, Angela Kusel (editor), last 2 Linda Spack & Donna Ramsey

Darwin Dammann

I originally had 2 other pictures in this tribute but did not realize there are 2 different Diane Dammanns, one MHS 1963 and the other Diane Dammann MHS 1966 in Darwin's family.
Thanks to Sharon (Grimm), for catching this error and e-mailing me so I could correct the errors.
Anyone who notices errors on my web pages will hopefully contact me so I can correct things.
I don't want these errors to continue in my Manning database.

Weihnachtsfest 2021

The Main Street Manning Promotions Committee is again hard at work preparing for Weihnachtsfest which will be held on Friday, November 26, 2021. We would appreciate businesses decorating front windows for Weihnachtsfest. Any participating business will get free drink tickets from The Market Place.

Weihnachtsfest will kick off with Santa arriving at 5:45 p.m. Santa will lead the lighted parade which will begin at 6:00 p.m. and start from the parking lot of the Sacred Heart Church and follow the same path as the Kinderfest parade.

This is where we need YOUR help! We need entries for the lighted parade.

Parade participants would need to be at the Sacred Heart Church parking lot no later than 5:45 p.m. on Friday, November 26. Following the parade, Santa photos and hayrack rides will be available on Main Street along with cookie decorating and many more fun activities! New this year --> horse drawn carriage rides will be taking place before the parade activities begin. If anyone has a reindeer connection, please let us know!

Keep in mind everything is subject to change if the weather does not cooperate. Further updates regarding Weihnachtsfest will be posted on the Main Street Manning Facebook page.

We hope to make this a safe and fun event for all involved. Any questions regarding this event can be directed to any member of the Manning Promotions Committee.

Thank you
Ashley Moore, Lisa Kerkhoff, Jaime England, Sydney Macumber, and Toni Muhlbauer

Betty Maasen


January 1, 1923 - October 23, 2021


Betty (Koch) Maasen, age 98, of Manning, passed away on Saturday, October 23, 2021, at Accura Healthcare of Manning.
Funeral service will be 10:30 AM on Tuesday, October 26, 2021, Zion Lutheran Church in Manning.
Visitation will be one hour prior to the funeral.
Interment is Tuesday, October 26, 2021, in the Manning Cemetery.
Ohde Funeral Home in charge of services.

Back: Darlis, Doug, Starr, Sharon, Dennis, Donna
Front: Tim, Betty, Don, Dave

From the 2006 Manning Quasquicentennial history book


Don and Betty (Koch) Maasen were married in February of 1942. They lived in the Manning area from 1942 until 1960. They were members of Zion Lutheran Church. Don worked for Walt Miller as a hired hand and helped shell corn for area farmers.

Their children attended grade school in Manning except for Darlis who went to the Ar-We-Va School. They farmed with Don's dad Fred while they lived on the John Opperman farm. From there they moved to the Frank Stoelk farm and then to Westside, Iowa. Don worked for the Crawford County Highway Department. Betty was employed at the Ar-We-Va School in the hot lunch department.

Don and Betty's children graduated from Ar-We-Va High School. They have four children: Dennis married Sharon Kaspersen and they live in Westside. Denny is manager of Echo Electric in Carroll. They have four children and nine grandchildren: Dave married Donna Ramsey and they live in Johnston. They have three children and two grandchildren. David is Director of Operations for Channel-Prima Alliance in Des Moines. Doug married Starr Brotherson and they live in Missouri Valley. They have four children and one grandchild; Doug is Vice President of Sales for Echo Electric of Council Bluffs. Darlis married Tim Vauble and they live in Omaha. They have two children. Darlis is Executive Coordinator for Woodman Mortgage Services of Omaha.

Don and Betty have been active in several organizations over the years and plan to be Manning residents again in the near future. They are members of Zion Lutheran Church in Arcadia and have retired.

Bowling alley in the basement of present-day Cliff's place.


Back: Arnold Brus,

Don Maasen


Front: Luella (Kahl) Brus,

Betty (Koch) Maasen

Cousins


Lonnie Bartels, Denny Maasen, Dave Maasen, Greg Bartels, Kathy Bartels
Lonnie, Greg & Kathy are children of Warren Bartels
Dave & Denny are sons of Don and Betty Maasen

Don & Betty Maasen family on Third Street south of Sacred Heart Church
1956 Diamond Jubilee parade


Dave, Denny, and Doug Maasen


Betty & Don Maasen

Don Maasen left, unknown boy

Shirley Koch & JoAnn Wilhelm
Page 84 of the Manning Schools history book


Hayes No. 5 Crawford County country school


Circa 1948 - Back: Helen Jean Meyer, Kathryn Nolan, Madonna Segebart, Ruth Wellendorf - teacher
Third: Myra Weinbrandt, Shirley Koch
Second: Jeanette Hugg, Virginia Backhaus, Glen Nolan
Front: Jolene Koch, Judy Hugg, Dennis Backhaus

Top: Delores Joachimsen, Dewayne Krueger, Rita Wellendorf, Larry Thiedeman, Virginia Backhaus, Dick Hugg, Jeanette Hugg
Third: Sharon Ulmer, Robert Hass, JoAnn Hugg, Dennis Bornhoft
Second: Beverly Weinbrandt, Gene Meyer, Jolene Koch, Douglas Bornhoft
Bottom: Dennis Backhaus, Judy Hugg, Dale Meyer, Dennis Krueger
May 27, 1951 picnic

Back: Rosemary Lally - teacher, Jeanette Hugg, Judith Hugg, Virginia Backhaus, Larry Knudson, Glen Nolan, Kathleen Nolan
Third: Linda (Knudson) Weinbrandt,

Jolene Koch

, Lyle Knudson?
Second: Dennis Bornhoft, Duane Krueger?, Dick Hugg, Dennis Backhaus, Bob Hass
Front: Dale Meyer


Superman - "Truth, Justice, and the AMERICAN way"


Photo of poster displayed in the Lenzen, Germany, museum in 1997 (taken by Dave Kusel)


Poster of woman operating a combine.
DDR (Deutsche Demokratische Republik) (East Germany)
"Socialistic state of the workers and farmers"
There were no individual farmers or land owners.
Workers were part of a communal farming operation, based on the Russian socialist version of agriculture.
What the shelves looked like in a Lenzen, Germany, store before the DDR (East Germany) socialist government took over after WWII - photo taken in the Lenzen museum in 1997 (by Dave Kusel)
What the shelves looked like in East Germany in 1990, shortly before the fall of the Berlin Wall and the reunification of West & East Germany.
"With malice toward none, with charity for all, with firmness in the right as God gives us to see the right, let us strive on to finish the work we are in, to bind up the nation's wounds, to care for him who shall have borne the battle and for his widow and his orphan, to do all which may achieve and cherish a just and lasting peace among ourselves and with all nations."


Abraham Lincoln


On March 4, 1865, only 41 days before his assassination, President Abraham Lincoln took the oath of office for the second time. Lincoln's second inaugural address previewed his plans for healing a once-divided nation. The speech is engraved on the north interior wall of the Lincoln Memorial.

Over 300,000 WHITE soldiers from the NORTH died to save the UNION and free the slaves.

Descendants and relatives of the Civil War soldiers from the SOUTH, served, fought, and died during WWI, WWII, and all of the subsequent wars the United States fought in...


Abraham Lincoln could not have known about the future world wars during his time in history, but he had the amazing foresight to realize that if he had not tried to reunite the North and South, and instead would have tried to punish the South and place them in judgement, that no way would the nation be able to heal and become whole again...and what if the north and south had not reunited - there is no way of knowing if both sides would have fought as allies in the future wars or even on the same side...

Today we have moronic politicians and citizens who, in their "god-like" and self-acclaimed morality, have taken it upon themselves to judge the citizens of the past.
They don't realize they are judging themselves of the very "sins" they have deemed evil in the past, as now they are trying to "enslave" and control the vast majority of US citizens today with their "WOKE" enlightenment.
My definition of a woke person is "evil moron."
Freedom of speech is a principal pillar of a free government; when this support is taken away, the constitution of a free society is dissolved, and tyranny is erected on its ruins.
Benjamin Franklin

William Saunders


September 7, 1946 - October 18, 2021
William "Bill" Bernard Saunders, age 75, of Manning passed away unexpectedly on Monday, October 18, 2021, at his home in Manning.
A Celebration of Bill's life will be held at the Manning VFW on Monday, October 25, 2021, from 5:00 P.M. - 7:00 P.M.
A graveside service will be held at the Iowa Veterans Cemetery in Adel on Tuesday, October 26, 2021, at 11:00 A.M. with military honors by the United States Navy.
Funeral arrangements by Dahn and Woodhouse Funeral Home in Carroll.
Bill was born on September 7, 1946, in Carroll, Iowa, and he was the son of Merle H. and Jeanne (Donnelly) Saunders. He grew up in Manning and graduated from Manning High School in 1965. He enlisted in the United States Navy in 1965 and served during the Vietnam Conflict. Following his honorable discharge he lived in California and Omaha. He worked in dental equipment sales and he owned and operated Gizmos Arcade in Omaha. Bill moved to Manning in 2008 where he retired. Bill was an avid Iowa Hawkeye Football fan. He loved his dog Little Bit, and he had a kind and loving heart always willing to help family or a friend.
Bill is survived by his sister Kay Houghton of Omaha, Nebraska; a brother Carl Saunders (Debbie) of Fort Madison, Iowa; step-daughters Amy Henkel (Evan) of Bennington, Nebraska, and Sonya Olson of Omaha; and several nieces, nephews and many good friends.
Bill was preceded in death by his parents; a brother Denny Saunders, a sister Millie Saunders, and his special friend Teri Amsden.

1965 MHS graduates: Connie Anthony, Irma Borkowski, Lyle Borkowski, Nathan Dappen, Ray Dentlinger, John Doyel, Paul Edmunds, Gene Ehlers, Rodney Ehlers, Jane Espenhover, Phyllis Jean Graner, Craig Grau, Curtis Grimm, Joyce Handlos, Jerry Hargens, Hilbert Hoffman, Michael Hoffman, Leroy Irlbeck, Joleen Irlmeier, Albert Jansen, Charlotte Joens, Kathy Johnson, Linda Kasperbauer, Le Kasperbauer, Karen Klocke, Bette Kruse, Linda Kruse, Kay Kuhn, Angela Kusel (valedictorian), Pamela Kusel, Robert Miller, Julie Monson, Harlan Moore, Jacquelyn Moore, John Moeller, Janis Mundt, Jeff Musfeldt, Rose Nepple, Lois Oakley, William Ohde, JoAnn Peters, Dan Pratt, John Ramsey, Rebecca Ramsey, Carol Ranniger, Janet Ranniger, Joan Ranniger (salutatorian), Karen Reinke, Larry Rohe, Daru Ross, Steven Rutz, William Saunders, Tom Schroeder, Philip Sextro, Gay Singsank, Karen Spieker, Jon Stein, Jim Steinke, Linda Struve, Gretchen Tank, Barbara Vollstedt, Donna Wegner, Jerry Walsh, Robert Wetzel
1965 former students: Toni Apicelli, Judy Beck, James Becker, Patsy Beese, Karen Borkowski, Donald Callender, Mark Curl, Vincent Curl, Terry DeBoth, Douglas Domayer, Gary Eischeid, Rebecca Eschenbacher, Craig Farnham, George Ford, Larry Galvin, Ernest Golwitzer, Jan Hamers, Cathie Hartman, Steve Joens, Gloria Jurgensen, James Keat, Donald Kingsbury, Sherri Loucks, Mary Martens, Gary McKinney, Linda Meaike, Wanda Mersman, Susan Muhlbauer, Ronnie O'Lear, Michael Patrick, Jack Plahn, Richard Poley, Marlene Schiltz, Michael Sebern, Karen Simcoke, Joan Tauber, Rolla TenEyck, Candace Waterbury, Jackie Wiese
1955-56 Fourth grade
Back: Lois Laverty - teacher, David Anderson, Mary Zerwas, Tom Bromert, Karla Kusel, LeRoy Joens, Karen Brady, John Swander, Georgia Schroeder, Gary Wiese, Bill Graner
Middle: John Lippincott, Jerry Hockett, Kent Weible, Joan Graves, Bob Venteicher, Linda Mundt, Patsy Popp, Ron McConnell, Rita Vehrs, Paul Vogl, ??
Front: Janice Ress, David Steckelberg, Gloria Mohr, Lance Monson, Dianna Volquartsen,

Bill Saunders

, Don Wagner, Gene Beckman, Bob Heithoff, Jack Ramsey, ?Gary Beck?, Genevieve Asmus

Junior high football (undefeated) 1960-61 seventh and eight grade.

Back: Charles Brotherton - coach, Nate Dappen, Doug Kusel, Albert "Butch" Jansen, Tom Schroeder
Third: Don Kingsbury, Lonnie Kasperbauer, Gary Eischeid, Steve Ruhde, Craig Grau, John Doyel, Dan Pratt
Second: Hilbert "Huey" Hoffman - manager, Steve Rutz, Phil Sextro, Bill Ohde,

Bill Saunders

, Mike Hoffman, Jeff Musfeldt, Daru Ross - manager
Front: Mark Joens, John Beckman, Nick Dappen, Dave Hass, Steve Musfeldt, Steve Atkins, Dennis Vaudt

1964 Football

Standing: Kelly Pratt, Gary Knueven, Ron Arp, Rick Hargens, Michael Blum, Allen Muhlbauer
Middle: David "Nubs" Dammann, Dave Rauch, Mark Joens, Douglas Kusel, Steve Ruhde, Dennis Ohde, Steve Atkins, Nicholas Dappen, John Beckman, Bruce "Stump" Rutz, Tom Jensen, Charles Moore
Front: Nathan Dappen, Jeff Musfeldt, Phil Sextro, Dan Pratt, Craig Grau, Tom Schroeder, Mike Hoffman, Steve Rutz, Curt Grimm, John Doyle,

Bill Saunders

, Ray Dentlinger, Lonny Kasperbauer

Kay Saunders

Dennis Saunders MHS 1957

Carl Saunders MHS 1958

Millie Saunders MHS 1975

Kay Saunders & Merlin Ramsey

Saunders Drive-in 1956

Saunders Steak House menu


1970 menu


Saunders Steak House ad in the 1981 Manning Centennial book

Merlin & Muriel Kunkel with Keith Kelderman (back) 1963 in Saunders Steak House

Ella (Mordhorst) & John Rowedder 45th anniversary in the Saunders Steak House


Pencker family history
also the Mustard Factory

Click to see the Pencker/Hansen and other family connections


I've been working on this tribute for months - which has been hard to finish because of all of the other projects that come up.
I wanted to see how much information and pictures I had for each member of the class of 1961 and include it with each name.
For some I had a lot of information and others not very much.
At times it was difficult to know for sure if I had the correct family so if you see some pictures that aren't part of that classmate, please let me know.

If you notice I don't have very many pictures for you or if you are a family member of a deceased class member and can help with more pictures and information please e-mail me.

The things you send me to scan will be added to this very unique Manning historical database I've been working on for decades, that I doubt anyone in any other community is doing.

MHS 1961

Click to see the MHS class of 1961

In Loving Memory Of Gene C. Borkowski
Funeral Service 2:30 PM ~ Tuesday, October 12, 2021 at Historic Trinity Lutheran Church, Manning Heritage Park, Manning
Pastor Jonathan Conner Officiating
Congregational Hymns "Amazing Grace" "In The Garden" "The Old Rugged Cross" Carolyn Kerkhoff, Organist
Casket Bearers are Byron Borkowski Collin Borkowski Brian Borkowski Jessie Hopkins Lucas Hopkins Jacob Thraen
Honorary Casket Bearers are Lauren Botine Lucy Borkowski Sara Thraen Jessica Thraen Samantha Hopkins Jocelyn Squatrito Nate Botine Scott Lusk Steve, and Pat Gawley
Interment with Military Honors from Veterans of Foreign Wars Post 3517, American Legion Post 22, United States Army Honor Guard at Oak Hill Cemetery, Irwin
Ohde Funeral Home in charge of services
---
Gene Carl Borkowski, son of Carl L. and Lucy (Gawley) Borkowski was born May 3, 1931, at home in Audubon, Iowa. He was baptized and confirmed at Trinity Lutheran Church in rural Audubon. Gene attended country school at Jefferson Township No. 7 and Jefferson No. 8, and Irwin High School, graduating in 1949. Gene then farmed with his father and other neighbors.
On March 13, 1952, Gene was inducted into the U.S. Army. He attended basic training at Fort Riley, Kansas, and continued with six weeks of mountain cold weather training at Camp Carson, Colorado. In October of 1952, he was re-stationed to Camp Roeder, Austria, where he took signal communications training and was assigned as a radio operator and driver to the Headquarters Company of the 350th Infantry Regiment. Gene received his honorable discharge on March 1, 1954, with the rank of Corporal.
On November 7, 1954, Gene was united in marriage with Roberta "Bobbie" R. Kracht at the Zion Parsonage in Denison. Five Children were born to this union. Gene then worked for three years with the Green Bay Lumber Company in Harlan. In 1957, they moved to a farm in Audubon County where he started his farming career. In 1961, they moved to a farm in Shelby County, and in 1970, they purchased the Gawley farm which later became a Century Farm. He semi-retired in 1985.
Gene was a long-time member of St. Paul's Lutheran Church in Irwin, but recently transferred his membership to Zion Lutheran Church in Manning in 2020.
He served as a P.C.A. board member (Farm Credit) for 8 years and also as township trustee for Jefferson Township. He enjoyed farming, buying and restoring John Deere tractors, going to farm sales, and going on Sunday drives, especially to Dairy Queen. Gene and Bobbie enjoyed traveling with their family and friends to all 50 states, as well as, The Bahamas and Europe.
After declining health since January of 2021, Gene died on Wednesday, October 6, 2021, at his home near Irwin, Iowa. He was 90 years, 5 months, and 3 days of age.
Gene was preceded in death by his parents Carl and Lucy Borkowski; daughter Sheryl Hopkins; and granddaughter Jennifer Wulf.
Gene is survived by his wife of 66 years, Bobbie Borkowski of Irwin; children: Kevin Borkowski and wife Connie of Harlan; David Borkowski and wife Pamela of Irwin; Steven Borkowski and wife Holly of Manilla; and Susan Thraen and partner Brian Yoch of Mesa, Arizona; son-in-law Norm Hopkins of Colfax; 12 grandchildren: Byron Borkowski, Jocelyn Squatrito, Brian Borkowski, Lauren Botine, Collin Borkowski, Lucy Borkowski, Sara Thraen, Jessica Thraen, Jacob Thraen, Lucas Hopkins, Jessie Hopkins, and Samantha Hopkins; 7 great-grandchildren: Serifina Squatrito, Grant Squatrito, Kayden Erwin, Emma Erwin, Nash Hopkins, Sawyer Hopkins, and Jennifer Lusk; brother Vernon Borkowski and wife Leota of Coon Rapids, Minnesota; sister Sharon and husband Dean Axland of Ames; nieces, nephews, other relatives and many friends.
Jefferson No. 7

Page 138 of the Manning Schools history book
Back: Alice McConnell (teacher), Karie Marie French, Gary Erb, Margaret Laver, Marcia Juhl, Beverly Preis, Don Nielsen, Lois Pries
Middle: Karen Brady, Gloria Erb, Glenna Brady,

Sharon Borkowski

, Donna (Winsor) Schwiesow, Jimmy Nielson
Front: Dennis Erb, Leslee Laver, Ruth Ann French, Jean Nielsen, Carl French, Andrian Nelson

Jefferson No. 8


Page 139 of the Manning Schools history book

Edna Gawley's pupils

Back: Evelyn Ranniger, Elsie Petersen
Middle: Edna Campbell, ? Potts, ? Ranniger, ??, ??
Front: Gene Borkowski

teacher Gladys Groat - Picnic, taken on Jim Gawley's farm - later George Gawley farm
Jefferson No. 8

Back: 1 Mabel Frank, 2 Ruth Kincaid - teacher,

3 Lucy Gawley

, 4 Agnes Frank
Second: 5 Oscar Jensen, 6 Harold Crouch, 7 Edmon Gaskill, 8 Hans Jensen,

9 George Gawley

, 10 Harold Hodne, 11 Melba Hammon
Lone student holding cap: 12 Ival Crouch
Front: 13 Robert Stocker, 14 Agnes Kvamme (guest for the day - she did not attend this school), 15 Irene Stocker, 16 Grace Farrell, 17 Ancel Crouch,

18 Edna Gawley

, 19 Bertha Jensen

4th Grade:

Edna Gawley

, Alice Adams, Howard Christensen

Elsie ?, John Gawley, Gerald Knudson, Alice Adams, Howard Christensen
6th grade for Elsie, John & Gerald 8th grade, Alice & Howard 7th grade

8th grade - John Gawley, Edna Gawley, Gerald Knudson
1919 Jefferson No. 8

1 Lucy Gawley

, 2 Agnes Frank, 3 Mary (Christen) French - teacher, 4 Mabel Frank, 5 Harold Crouch, 6 Oscar Jensen, 7 Melba Hammon, 8 Oliver Christensen,

9 George Gawley, Jr.

, 10 Edmon Gaskill, 11 Hans Jensen, 12 ? possibly Christian boy, 13 ? possibly Christian boy, 14 Robert Stocker, 15 Ancel Crouch, 16 Irene Stocker, 17 Bertha Jensen,

18 Edna (Gawley) Campbell

Jefferson No. 6

Back: Chester Mohr, Gale Moore, Marge Kuhn, Evelyn Meyer, Berthelene Meyer
Middle:

Edna Gawley

, Ray Hiatt, Evelyn Weems, Art Kuhn, Velma Hiatt, Leona Weems, Joy Moore, Lois Weems
Front Wayne Alwill, Junior Meyer, Opal Weems, Anna Marie Asmus

Jefferson No. 2 April 27, 1927


Lester Boyens, Laverne Anderson, Paul Klinkefus, Woodrow Armentrout, Arlo Hodne, Wilbur Armentrout


Edna Gawley

& Alvina Anderson running on far right

1932 Edna Gawley - mother of Marvin & Larry


2001 Edna (Gawley) Campbell

Alice Gawley & Marcu Kuhl
Gawley farm circa 1920


George, Mamie (Frank), Lucy, George, Edna, Alice (Edna standing on running board)

Betty (Steen) Welch


April 18, 1923 - August 22, 2021

I was visiting with my friend and classmate, Mark Rowedder, who along with his wife recently made a trip back to Manning from out east.
We talked a lot about Manning's past and some of our school teachers' names came up...Mark shocked me when he told me that he read that Phil Lawler had passed away - some time ago already.
So I searched the Internet and was surprised to see he died 11 years ago.
Phil was one of my teachers during my junior and senior years and I have very fond memories of him. He was very well-liked by pretty much everyone as I recall and he had a great and silly sense of humor.
I don't remember which year or the exact event at school - probably Homecoming week where each day had a different theme, when he came to school wearing a huge sombrero and I mean this hat was huge.
I thought there was a picture of him with the hat in the yearbook but I did not find one.
If anyone has a picture of Phil with his sombrero - please let me know.

The only original picture I had in my database of Phil at Manning


Just below is Philip's obituary and other information I found on the Internet.
Below this online information are some scans I made from the school yearbooks.

Again, I put out the plea if anyone knows about the passing of any of our school teachers - or anyone who lived in Manning and then moved away.
They are a part of Manning's great history and I want to add those obits to my memorial page...




Philip R. Lawler

Philip R. Lawler a resident of Naperville Visitation for Philip Lawler, 60, will be from 3 to 8 p.m., with a Rosary at 7 p.m. Thursday, April 29, at St. Elizabeth Seton Catholic Church, 2220 Lisson Road, Naperville, IL 60565. A Mass of Christian Burial will be celebrated at 10 a.m. Friday, April 30, at St. Elizabeth Seton Catholic Church. Interment will follow in Naperville Cemetery, Naperville.

On April 23, 2010, Philip R. Lawler passed away at his home in Naperville, with his family surrounding him. Phil will be remembered as a great husband, father, respected educator, coach and great communicator.

Philip Lawler was born on February 18, 1950, in Carroll, Iowa. He graduated from Wall Lake High School in Wall Lake, Iowa, in 1968. Phil graduated from Buena Vista College in Storm Lake, Iowa, in 1972. He later received his master's degree in education from Northern Illinois University. While attending Buena Vista, Phil met his wife, Denise Mascari, who also graduated from Buena Vista College. They were married August 11, 1973.

After college Phil taught in Iowa for three years (1973 through 1975 at Manning, Iowa High School). In 1976, he joined Naperville School District 203 as a physical education instructor at Madison Junior High School. In the 29 years Phil taught at Madison Junior High School, he went from being a "gym teacher" to a world renowned advocate of a fitness for life program that was developed and implemented at Madison. This new physical education program was recognized as one of six model P.E. programs by the Center of Disease Control and Prevention.

In USA Today 2002, Phil was selected as a member of the First Team All American teaching Team. Uniquely, Phil was the first P.E. teacher ever selected on the USA Today First Team. Phil's "New P.E." philosophy and hard work led to the beginning of the PE4Life organization. He quickly established a PE4Life training institute at Madison Junior High School, where he has since trained over 1700 educators, administrators and community leaders from 42 states and 10 countries. Phil's passion for spreading the message of healthy kids, families and community has reached over 2400 schools and has affected more than 2 million children.

Phil also worked as the Naperville District Coordinator of Physical Education from 1985 until 2003. In this capacity, he and his friend, Paul Zientarski, established the DuPage County Institute for Physical Education Teachers that included speakers from throughout the country and had more than 2000 in attendance yearly. Phil's commitment to improving physical education never went unnoticed. Phil was very pleased when the Naperville Junior High community of parents and students rated the new physical education curriculum the number one curriculum above all academic subjects. Parents realized the program increased results in all academic areas and Naperville began to set the standard for physical education across the country.

Phil's inspiration and dedication to physical education was equally matched by his love for baseball. Phil was an assistant head coach for over 30 years at Naperville Central High School under head coach Bill Seiple. As best friends they had many winnings seasons, highlighted by their 2006 Illinois State Championship. Phil was recognized for his achievements in baseball in 1999. He was the first assistant high school baseball coach inducted into the Illinois High School Coaches Hall of Fame. In 2009, he was again recognized by the association by honoring him with the President's Award for his contributions to Illinois high school baseball. On May 9, 2010, Phil Lawler's number 29 was retired at Naperville Central's Varsity Field.

Phil's life is summed up best by a fellow District 203 educator, "I know your spirit will live on in everyone who knows and loves you. Your positive impact, like a ripple in a pond, on thousands of students, teachers, administrators and unnamed others on this planet earth." With all his passion for his work, his first passion and love was for his family.

Phil is survived by his loving wife of 36 years, Denise Lawler; and his children, Scott and Kim Lawler, Vince and Kim Marino, and Todd and Kathryn Lawler.

He is also survived by his brothers and sisters, Pat and Sue Lawler, Dick and Jo Lynch, Maureen Lawler, Dan and Fern Lawler, and Jim and Trish Lawler.

Phil was also blessed with five grandchildren, Lucas Lawler, Alexa Lawler, Brady Marino, Hawke Lawler and Tucker Lawler.

Memorial contributions can be made to Naperville Central Booster Club for baseball. Arrangements were handled by Friedrich-Jones Funeral Home, Naperville, IL, www.friedrich-jones.com.
---
Naperville coach, gym pioneer Lawler remembered as a winner
The procession for Phil Lawler leaves St. Elizabeth Seton Catholic Church in Naperville following the funeral Mass. Lawler was a longtime baseball coach and PE teacher in Naperville.

Phil
Family and friends leave St. Elizabeth Seton Catholic Church in Naperville following the funeral of longtime physical education teacher and baseball coach Phil Lawler. Lawler died of cancer at the age of 60.
Pallbearers bring out the casket of Phil Lawler during his funeral at St. Elizabeth Catholic Church in Naperville on Friday.

Win!
It was one of the last words longtime physical education teacher and baseball coach Phil Lawler bestowed upon his adult son Todd before his death.

"That's all he did his whole life is win," Todd said. "Whether it be physical education, whether it be baseball or with our family, he won. He won all the time."

The proof was at St. Elizabeth Seton Catholic Church in Naperville on Friday where several hundred family members, friends, colleagues and baseball players gathered to say goodbye to a man many say inspired them with his passion and commitment.

Phil was 60 when he died on April 23 after a long battle with cancer.

"I'm the luckiest kid alive to be able to call this great man my hero and my dad," Todd said, asking those in attendance to tell the people in their lives how much they love them.

Phil spent 30 years teaching at Madison Junior High in Naperville where he revolutionized the school's physical education program, turning the focus to promoting lifelong healthy habits. It became a model for districts around the country.

Paul Zientarski, physical education, health and driver education coordinator at Naperville Central High School and one of Phil's close friends, said it was hard not to get caught up in Phil's excitement over his latest projects or lessons. He called his friend a motivator, an advocate and a competitor who did everything with class.

"If there's one legacy I can say about Phil it is if you can leave this world a better place than when you came in then you've done a good job," he said. "Phil, you did a good job."

For nearly three decades Phil could also be found in the dugout of Naperville Central High School where he was an assistant coach alongside head coach Bill Seiple.

Together they led the team to a Class AA state championship in 2006.

Lawler is also a member of the Illinois High School Baseball Coaches Association Hall of Fame, has a summer baseball tournament named after him and had his "29" jersey retired at Central.

Seiple on Friday said anyone who came into contact with Phil went away "enriched by his conversation, his encouragement, his support and his love."

"Some people see things for what they are," Seiple said. "Phillip had the gift of seeing things for what they could be."

During his retirement, Phil put his energy into working with PE4life, a not-for-profit group that develops fitness programs for children. Working with the group brought him international recognition and respect. He even appeared in the 2004 documentary film, "Super Size Me."

Despite his many professional endeavors, Phil's family was always a priority.

Daughter Kim Marino on Friday spoke of the "legacy of love" Phil and his wife of 36 years, Denise, gave their three children.

"My father loved unconditionally," Marino said. "It didn't matter what you did or you didn't do. It didn't matter what color you were or how old you were; it didn't matter the opinion you held. It didn't even matter if you played baseball or not."

Oldest son Scott emphasized the strength of his father's faith even during a six-year battle with cancer.

"He never complained, he never asked why, he just kept accomplishing goals and being with family," Scott said.

When he was younger, Scott remembers telling people he had no plans to become a baseball coach like his father and uncle, thinking he would try his hand at something different. But baseball is in his blood and he is now an associate head coach at the University of Notre Dame.

Phil's favorite movie - "Field of Dreams" - is now Scott's, he said. Not because it took place in Phil's birthplace of Iowa or even because it is about baseball. But for the final scene showing a father and son playing catch.

"I can't wait to play catch with you in heaven," Scott said. "I'll do my best to be a good person and make sure I see you there."
---
Lawler's legacy grows as foundation hits links again
February 2009 Naperville District 203 celebrates the career of longtime P.E. instructor Phil Lawler at Madison Junior High. Lawler reacts after speech by Naperville Central baseball coach Bill Seiple.
We can all hope to leave a legacy as rich and as lasting as Phil Lawler.
Memories of the late educator and Illinois High School Baseball Coaches Association Hall of Fame pitching coach -- who succumbed to cancer in April 2010, a rallying point for the Naperville Central Redhawks to win that spring's Class 4A title -- continue to motivate those he served.
The latest proof is the third annual Phil Lawler Batting 4 A Cure Foundation golf outing this Saturday at Tamarack Golf Course in Naperville. Registration for the event opened on July 15. All 36 foursomes sold out within a month, just like the two previous years.
"It's amazing to me but it's also a great thing that dad's spirit is still alive within the community," said Kim Marino, Lawler's daughter and the president of the foundation. She started Batting 4 A Cure in 2013 with brothers Todd and Scott Lawler who, not surprisingly, are youth baseball coaches. Scott heads the Benet varsity, Todd heads 29ers Baseball, named after his father's Naperville Central uniform number, since retired.
Vice president Marc Sweda, Ann Dana, Alyse Bergmann and Nick DiGiovanni are co-founders because this type of undertaking takes a village.
"You never think of what it all encompasses," Marino said. "It's a ton of work."
It's work worth doing.
Through two years Batting 4 A Cure has provided $30,000 to the Edward Foundation of the Edward Cancer Center in Naperville. Additionally, the foundation board selects families in Naperville who have been affected by cancer, and have given them about $15,000.
Fittingly for a man who sought to curb childhood obesity through the PE4Life organization as well as at Madison Junior High -- Lawler was featured in the Academy Award-nominated 2004 documentary, "Super Size Me" -- some of the funds helped children attend the Edward Foundation's Camp Hope this summer at the Naper Settlement.
"It's come full circle for us," Marino said. "It's a great opportunity for these kids to be able to grow and learn and have a week for them to feel normal and not to feel they're so awkward because they have cancer or a parent has cancer."
Although the golf outing is sold out, donations are always welcome. Information on how to donate is available at the website, batting4acure.com.
Running a charitable organization is basically Marino's full-time job. She said people often ask her what she gets out of it.
"Honestly, when we lost him five years ago it was a major void for me. It helped kind of fill up that hole that's left when a loved one passes," she said.
"And, for my dad, we felt like he was such an instrumental part of the Naperville community. Year after year we sell out (the golf outing) within a month. Teachers, athletes and students want to come back and relive the spirit of his life each year. It's a great day for us -- a great day for my family and my extended family."
Milestones
On September 12 IC Catholic beat Walther Christian 4-0 in boys soccer. A first-year program coached by Javier Andrade, it was the Knights' first boys soccer victory.
That same day Naperville North beat Naperville Central 1-0. It was the Huskies' 600th win in program history. Jim Konrad's squad won its next three matches as well entering Thursday's home game against Lake Park.
Homegrown Hope
Metea Valley junior Angie Lee has beaten the odds. Now she's hoping her classmates can beat their teachers.
At 7 p.m. Saturday players from the Mustangs girls and boys soccer programs will play Metea faculty in the featured match of the Angie's Hope SMA Big Ball Soccer Tournament at Players Indoor Sports Center in Naperville.
The whole tournament, from 5-9 p.m., draws about 30 teams and 250 people playing soccer with a wheelchair-friendly sphere Metea boys soccer coach Josh Robinson describes as a "yoga ball wrapped in felt."
The purpose of this recreational soccer spectacular is to raise funds for Angie's Hope, which supports research toward an eventual cure for spinal muscular atrophy.
According to the Muscular Dystrophy Association, SMA is a genetic disease affecting the part of the nervous system that controls muscle movement. The Cure SMA website says the disease affects one in 10,000 babies -- another online source says one in 6,000 -- and is the leading genetic killer of children under 2.
SMA patient Angie Lee is 16. In 2006 with her friend Kyra, the pair decided to raise money to help find a cure, starting with a penny drive. With the help of their parents things got serious pretty quickly. Angie's Hope has since raised $152,528 toward the cause, including $32,000 at last year's Big Ball Soccer Tournament.
"She's a pretty amazing young woman we have in the building," Robinson said.
In addition to the teacher-student throwdown, Saturday's event offers other fun things like an opportunity to bid on a soccer ball -- regulation size -- autographed by the Chicago Fire. There is a small $5 door charge.
Robinson, on board with girls soccer coach Chris Whaley, likes the "hyperlocal" aspect of Lee's tournament.
"We're super-excited to be able to help out, it's something kind of local. We're always looking to promote opportunities for citizenship for our kids, we want to be able to help out with things within our school building," he said.
"One of the biggest things is this is a student-driven initiative. We know directly where it's going and it's something created by a young woman in the building."
The Century Club
On Monday, Downers Grove South's Melissa Weidner, Mary Eterno and Megan Wicklein were the first three runners to give the Mustangs the West Suburban Gold cross country victory over Addison Trail and Proviso East at O'Brien Park in Downers Grove.
In fact Downers South placed the first 11 girls across the line to become Illinois' first girls program to record 100 consecutive dual-meet victories. (Tri-meets are scored separately against each opponent)
Reaching the century mark, Downers South holds the state record well ahead of Downers Grove North's 69 straight wins. Rockford Guilford holds the boys mark with 104 consecutive dual-meet victories from 1981 through September 1994, according to IHSA records.
Downers South's string started in 1999 and has persisted under two head coaches -- Michael Arenberg for the first six seasons and current Mustangs coach Doug Plunkett these past 11.
"I think it's a combination of having lots of really talented girls come through the program and their dedication and willingness to put in the work, especially over the summer," said Plunkett, who recalled one meet where the streak nearly snapped, a 27-28 win over Hinsdale South in 2004.
Plunkett concedes that the Gold is not the strongest conference and that "many other area schools" may have achieved a similar streak where they in Downers South's place. But hey, 100 is 100, and the Mustangs can only compete against who they're up against.
"Over the years," he said, "the girls have come to expect to win each dual meet and find a way to make it happen."
---
1973-74 MHS yearbook

Not since the 1930s did MHS have girls' sports.
It was brought back when the new high school was built in 1972.
I wonder if Phil realized how he helped trail-blaze at Manning being one of the first girls' coaches since the '30s.
The first couple of years, the girls played JV level ball and then as they were able to build their individual and team skills the varsity level was added.

Oh how times have changed!!!

Phil during state FB playoffs against Mt. Vernon to fire up everyone - but not the sombrero picture I'm looking for...IF anyone has such a snapshot - please let me know!

1974-75 MHS yearbook


Unfortunately, when I worked on the Manning Schools history book, no one from this era of girls' sports brought me any team or sports photos to scan, so if anyone is willing, I'd sure like to scan your school pictures from that time frame...
Original prints of actual photos will scan much better than from the yearbook or a newspaper!!!

Darrell Eickelkamp


March 2, 1927 - September 29, 2021

Note: Darrell and many of the relatives never lived in Manning but are related to the Kusel/Ehrichs family, so this tribute is mostly intended for my relatives...
Dave Kusel

I'm always watching E-bay for unique Manning history - especially the old picture postcards that were mailed from Manning, mostly because there were 3 different railroads in Manning that had passenger service, so a lot of people even with no connection to the area came through town and during the layover had time to look around and shop and inevitably purchased some postcards to mail to friends and relatives about their trip.

Since I've been gathering Manning history for over 45 years, I pretty much have found and scanned most of the old picture postcards, but on occasion I'll find a new one in a family's collection or see one on E-bay I don't have.

Generally the sellers are asking way too much for them, so I wait to see if they lower the price. About the only time I purchase one that I already have a scan of is if it has names of people, information, and locations where their friend/relative lives written on the back...sometimes it provides clues into the histories of Manning citizens of the past.

When I read the description for this postcard on E-bay showing a scene I've never seen before, I had to laugh because it said "loading coal" in Manning, Iowa in 1913.

I knew right away it was a scene from straightening the Milwaukee RR system from the original one that wandered through the Manning area starting in 1882.
Since it was a very historically important image and something I had nothing similar to, I made sure I put in a high enough bid to get it.

I'm amazed at what some collectors will pay for something that has nothing to do with them or their community, and only because they want it for their collection/hobby...most of them have deep pockets so I can't compete and sometimes lose out on getting Manning's history back home.
Steamshovel loading soil onto cars that will take it to fill in the low spots to bring that area up to grade.

I have many scenes showing how they dumped the soil but right now I don't have any extra time to expand on the 1913 straightening of the Milwaukee tracks.

I've been working on a huge soil restoration project on our farm for several weeks (with several weeks more) which involves a series of tile line laterals, then eventually plowing up a waterway that originally had to be very wide to handle the rain water that ran off the side hills during the days of tillage and the early years of no-till with the waterway gradually widening.
Then we'll haul the plowed layers of black soil from the waterway, back up to the side hill where it once was and fill it in between the new tile lines...

Now 30+ years later after filling in the huge gullies in the side hills, "seeding" night crawlers, and experimenting with various oats/rye strips, and various changes in the planters/drill - the soil structure has improved immensely, from the old "plow-pan" days.
Since I'm using a Bobcat excavator to dig in the tile lines, I know exactly where the subsoil structure has greatly improved to almost perfect conditions to where very little rain water runs off because of the aforementioned soil reparations, and where there are "side hill seeps" where the subsoil is almost always saturated so there is no place for excessive rain events to soak into.

I'll eventually make a feature story on this project, because there is a lot of prior history up to this point.

So for now I won't be doing much updating on my web pages or working on history projects...

IKM-Manning vs Riverside
January 19, 2021
More pix coming when I find time...

Please visit the Manning Exchange for local news, articles, and information...a work in progress.

Many upcoming events.

Korean War Veterans continues


There are lots of Manning Veterans of the Korean era with no pictures or information.
Will you be in the Manning Veterans' book???
Unless more post-WWII Veterans come forward there will be a lot of 1946 to present day Manning connected Veterans missing from the book.

For those of you who are occasional visitors to the Manning Exchange - please make sure to click on the "archived articles" section where previous featured stories are kept.

Click to visit the Manning Exchange

1 example from the Logeland Studio wedding packets.

There are still quite a few Logeland Studio wedding packets available.

Click to read about this important project.
It will help to financially support the Manning Veterans' history book project.

"Let it be known that he who wears the military order of the purple heart has given of his blood in the defense of his homeland and shall forever be revered by his fellow countrymen."
George Washington, August 7, 1782
Just as a reminder: the Manning History book committee continues to work on a Manning area Veterans' history book project.
For those of you who are Veterans or have/had Veterans in your family - will you come forward?
The history book committee will do their best to get as many pictures and information about the 1000+ Manning Veterans but we can't do it all by ourselves.
How many small communities do you know have published 5 history books? The first one was the History of Manning 1898, then the 1981 Manning Centennial book, next the 2006 Manning Quasqui book, and most recently the 2009 Manning School history book. Probably the last book to be published will be the upcoming Manning Veterans' book - unless someone comes forward in the next generation to take over these projects after I'm gone. Will you help with the Veterans' history book project? If you are a Manning connected Veteran or are presently serving and do not submit your military connected pictures and infomation you probably won't be in this once-in-a-life-time Manning Veterans' history book. With a limited number of volunteers we can only do so much on our own but will try to get pictures of as many Veterans as we can. There are over 1000 Manning Veterans so we have a long ways to go before the book can be published.
Manning Veterans are slowly coming forward and below is another example. We hope to eventually get more pictures and information for Mike to put in the book but for now this is what I have to show to you.
Amos Rutz WWII
One thing that many Veterans and people who are submitting information have not fully understood is that this next Manning history book is specifically a Veterans' only book. It won't be like the Centennial or Quasqui history books were, where there is a Veterans' section along with other community aspects. We are aiming for a 2-volume book (around 1090 total pages) which will really be unique!!!
This book will be ALL Veterans' information (and the post auxiliaries) - hence it won't be a "Name, Rank, and Serial Number" only history but we want a complete history for each Veteran.
For instance - below is Louis Boell's picture and the information that was published in the Veteran section of the 1982 Aspinwall Centennial history book. It has the basic information but we are looking for more and I spoke to Louie by phone and he sent more pictures and information - also for his brothers.

To see what Louis submitted click on the link underneath "Are you a Manning Veteran" shown below.

Note: we also want some family background such as parents and grandparents. All too often you will only see just the Veteran's name with their basic military information but without the family connections it will be difficult for future historians and genealogists to know for sure who this person belongs to.

Are you a Manning connected Veteran?

I would like to hear from you!!!
We are starting a Manning Veteran history book project and if you don't come forward you may not be included in the book. NOT because we want to intentionally leave you out but because you didn't come forward.
Same goes for those of you who have Veterans in your family who have passed away. If you don't come forward and help by submitting Veteran connected pictures and information your Veteran may not be included in this once in a life-time Manning Veterans' history book.

Please e-mail me about your Veteran questions manningveterans@davidkusel.com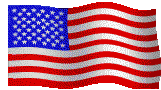 The United States flag
is proudly displayed here and NO other flag is as IMPORTANT!
1 Manning citizen served in the War of 1812
70 served in the Civil War
1 served in the Indian War
5 served in the Spanish American War
350+ served during WWI
650+ served during WWII
87+ served in the Korean war era
65+ (more names need to be found) served in the Vietnam era
55+ (many more names need to be found) served from 1975 to present
28 paid the ultimate price with their lives defending the U.S. Flag
Are you a Manning Veteran?
Are you currently serving and have a Manning connection?
We are starting the Manning Veterans' history book project
Don't wait until you see "Deadline" or it WILL be too late!!!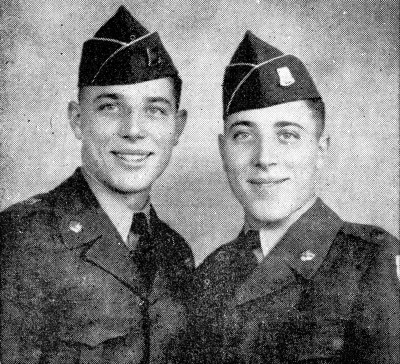 Click to read promos for the Veteran book


There are a lot of WWI and some WWII Veterans pictures with no IDs.

Before you spend time scanning pictures
please look at these instructions


I appreciate your efforts scanning pictures for me but if you only make low resolution scans you are really wasting your time. High resolution scans are the best and only way to really preserve those old pictures.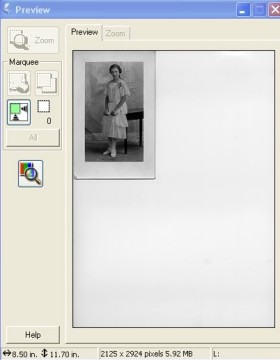 Click to see the tutorial
If you simply don't want those old family pictures you inherited please don't throw them - send them my way.
A lot of times I can recognize a face or location in those old pix.
---
One thing to keep in mind while you are looking for pictures - if they are glued in old scrap books please do NOT try to pull them out or cut them out. I can scan the whole page of the scrapbook and crop out the pictures you want to use in the book. If you attempt to forcibly remove the pictures you will probably damage them and when I scan them that damage will probably show up. This means I'll either have to use my graphics program to touch up the damage which can take a lot of time, or if they are badly damaged I just may not even take the time to scan them.
---
Back to the top