"Beautiful" Christina Aguilera 2003
Atomic Kitten "The Tide is High" 2003

I remember her as a little girl in Manning and I went to school with her dad and aunts/uncles in the Nelson family.
When I started my web page in 1996, along with tributes to Manningites who pass away, I never dreamed of featuring so many "young" people.
Unfortunately I don't have the extensive database for these younger generations as I do the older ones, and don't have any of the Stracke family since they aren't directly connected to Manning, but I do have several Nelson/Popp photos, along with some in-depth family history on the Popp side.
Billie Nelson's family is from Harlan so I don't have his background other than when he moved to Manning and married Marilyn Popp.
Marilyn and I worked together on a lot of Manning projects and she was a very good friend...about a year before she passed away I discovered she and I are related but because of her Alzheimers she would have never understood this, but that hasn't stopped my memories of her and all of the volunteering she did in Manning.

So here is another tribute to one of Manning's "young people..."

JESSICA L. CAMPBELL


July 12, 1985 - June 20, 2022
A Celebration of Life for 36 year old Jessica (Nelson) Campbell of Denison, formerly of Manning will be held on Saturday, June 25, 2022 from 2 - 4 PM at the Aspinwall Community Hall in Aspinwall, Iowa.

Jessica Lynn, was born July 12, 1985, in Storm Lake, Iowa, the daughter of Scott and Jane (Stracke) Nelson. When she was in first grade, she moved with her mom to Manning. She graduated from Manning High School in 2003. After a short break from schooling, Jessica attended Western Iowa Tech in Sioux City and became a Registered Nurse. She then became a manager at Crawford County Memorial Hospital in Denison before working as a traveling nurse, mostly in Iowa.

In 2008, Jessica was united in marriage with John Campbell. They made their home in Denison and had two children, Lily and Gavin. The couple later divorced.

Jessica was a fun-loving soul. She enjoyed traveling and taking vacation anywhere in or near the water. She lived life to the fullest and lived life by the seat of her pants. Jessica loved people and would make friends on a moment's notice.

On Monday, June 20, 2022, Jessica passed away at her home in Denison, attaining the age of 36 years, 11 months, and 8 days.

She was preceded in death by her grandparents, Barb and Bernard Stracke and Bill and Marilyn Nelson.

Jessica is survived by her parents, Jane and husband Joe Herbers of Manning, and Scott Nelson of Dubuque; children, Lily and Gavin Campbell of Denison; siblings: Reannan Nelson of Manilla; Carlie and husband Casey Wilkie of Glenwood; Joey Herbers and fiancée Tess Rademacker of Manning; nieces and nephews: Brylee, Preslee, Rhett, Rebel, Rylee, and Preston; best friend, Amanda Segebart of Charter Oak; and by numerous aunts, uncles, and friends.

Celebration Of Life on Saturday, June 25, 2022, from 2:00 PM to 4:00 PM at the Aspinwall Community Hall, Aspinwall, Iowa.
Ohde Funeral Home in Manning in charge of arrangements.

2003 MHS graduates: Nickolas Joe Ahrens, Matthew Wade Alexander, Cory Daniel Arp, Brenna Lee Behrens, Marcus Daniel Borkowski, Trent Levi Christensen, Chelsie Marie Croghan, Mackenzi Kennedy Dailey, Anthony Maxwell Darveau, Erin Margaret Didier, Sarah Jane Eickman, Joshua William Enenbach, Megan Kathleen Fara, Nathan Alan Fara, Anthony Joseph Gordon, Ashley Lynn Halbur, Michelle Anne Halbur, Jennifer Lynn Haubrich, Roxanne Elizabeth Haubrich, Laura Kate Heithoff, Rosanna Marie Hinojosa, Brian Alex Irlmeier, Marie Catherine Irlmeier, Stacie Marie Kienast, Joshua Ryan Linde, John C. Lorenzen, Ken Raymond Massey, Crystal Dawn Meyer, Katie Laurel Muhlbauer (salutatorian), Justin L. Mundt, Kate Marie Musfeldt, Jessica Lynn Nelson, Shannon Kaye Nulle, Andrew B. Potthoff, Nancy Kathleen Puck, Ashley Marie Ramsey, Ann Gabrielle Ranniger, Jacob Evans Ranniger, Andrew Michael Rohe, Jennifer Clare Schultes (valedictorian), Natasha Mae Shrimpton, Ian David Souter, Brandi Jolene Struve, Timothy Michael Vogel, Michelle Lyn Vonnahme, Grant Joseph Wanninger, Adam LaVelle Waterbury, Nicholas John Weitl, Brett Joseph Willenborg, Jill Marie Willenborg, Lucas Witt

2003 former students: Brandie Armstrong, Eric Augustine, Matt Ballentine, Sarah Bedsaul, Logan Bender, Ron Bigley, Ashley Clark, Beau Davis, Randie Dixon, Bryan Fast, Nevada Findlay, Stacey Friedman, Finneisha Gipson, Allison Greenwalt, Elvis Hass, Abby Heithoff, Chelci Henkelman, Nicole Jansen, Crystal Jenkins, Summer Kalkhoff, Chase Kounkel, Jason Kusel, Kim Markley, Aurera Martinz, Sarah McCall, Jadeen McKeighan, Julian McKeighan, Joseph Miller, Mike Nicolaisen, Elizabeth Ramsey, Jason Sanders, Adam Schaeuble, Paul Scott, Dawn Shaffer, Nathaniel Short, Jennifer Smith, Jessica Smith, Melissa Snyder, Jason Trommer, Jonathan Wegner, Crystal Weitl, Angie Wetherell, Sara Wilson

Back: Todd
Front: David holding Barbara, Jane,

Scott

Todd, Jane, Scott, David 1962

Standing: David
Middle: Marilyn, Todd, Billie
Front: Jane, Scott 1962

Standing: Billie, Marilyn
Kneeling: Scott, David, Todd, Barbara
Front: Sara, Jane 1981
Some of the neighborhood kids


Back: Dave Nelson, Todd Nelson, Kent Wiese, Bruce Pfannkuch
Front: Scott Nelson, Jane Nelson, Kyle Wiese 1962
Huldeen home across First Street to the north at 72 Center Street

Marilyn (Popp) and Billie Nelson January 21, 1953

Back: Esther (Jensen) Popp, Mrs. Henry Ann (Frahm) Popp
Front: Marilyn Popp, Bobbie Popp
Children's Day 1937 - Marilyn wearing Lavender Organdy dress with orange dots


Marilyn Popp 1937 Children's Day

Billie Nelson - Korean War

Esther, Marilyn, Otto Popp

Popp farm south of Manning on the old Airport road.

Otto Popp WWI
For those of you who love to see family connections way back - follow this link.
Scott Nelson is my 4th cousin, which makes Jessica my 4th cousin, once-removed... on the Sachleben side of our family background.
Sachleben

Volunteers

I can never emphasize the importance enough about our volunteers in the community.
Without them we would not have Kinderfest, our fire department, our Veterans, and so much more!!!
While the community was celebrating Kinderfest June 18 because of all of the preparation and setup by the volunteers, a family was surviving a home-fire tragedy and without the volunteer fire departments of the area, it would have been much worse.

The spirit of Volunteerism is NOTHING new in Manning and started back in 1881 when the town began. Because of the German ancestry a number of traditions were brought over from the "old country" and continued here, such as the Schuetzen Verein (gun shooting - marksmen club) which started a day of celebration for the kids that became an annual event, first called the Turkey Trot, then changed to the traditional German name of Kinderfest, and later changed to Children's Day.

Here are a few images that feature several volunteers, who we all owe a debt of gratitude for their amazing efforts, in our community and in our country.

Kinderfest June 18, 2022

3:12 fighting the fire in 90+ temps
Chills ran up and down my spine when I walked around a pumper truck and looked down East Street - fire trucks as far as the eye could see...these are just a few of them.


Halbur, Templeton, Manilla, and Manning VOLUNTEER fire departments
One of over 1000 of Manning's historic Veterans


Ryan Meier dressed up in German Lederhosen


Ryan (right) providing military rights during Orland Fara's burial service

Gene Steffes and his wife Sherri (Mohr) paid for all of the prizes, popcorn, and more in his booth.
Everything was FREE for the Kiddies

Tractor pull
More pix coming...

Larry Fischer


April 21, 1945 - May 30, 2022

Click to see the Fischer tribute

Since I no longer help at the Rec Center or film for the local Channel Two, I've lost track of the young people, whose parents I knew when they were kids in Manning.
Someone asked me last week if I knew who the young person was who passed away - they said the name but at that point in time I drew a blank.
Then I just noticed the obituary on Ohde Funeral Home's site and saw his dad's name - then I knew exactly who he was and the Manning family connections he has.
When he and his brother were little kids, I occasionally worked on the family computer, but as they grew up I lost track of them since I no longer worked on their computer.

Anyway, I found a picture of his family that I could figure out for sure from the 2011 graduation I documented.
While I generally have lots of pictures for Manningites who pass away, I don't usually have pictures of the more recent generations who graduated at Manning, but I do have some pictures of the Irlbeck/Nelson family in a previous feature from 2019 which I'll link below...

2011 IKM-Manning graduation


Jeannie, Triston, Grandmother Joyce (Irlbeck) Nelson, Chris, Dominic (I hope I have the names correct)

TRISTON S. NELSON

There will be a Celebration Of Life on Sunday, June 12, 2022, from 2:00 PM to 4:00 PM at the Hausbarn Konferenz Centre, Manning, Iowa with Military Honors by the United States Army Honor Guard.

Honorary Bearers will be Dominic Nelson, John Stout, Raymond & Anthony Helms-Nelson, Logan Haman, and Chris Nelson

Triston Scot Nelson was born May 22, 1992, at Albany, Oregon. When he was two years old, Triston moved with his family to Manning, Iowa, where he attended school and graduated in 2011 from IKM-Manning High School.

Triston was a jack-of-all-trades and held many jobs in the local area. He was currently working as a mechanic with Bauer Built in Carroll. Triston was also a proud member of the Iowa National Guard. He enlisted right out of high school and completed basic training in Fort Jackson, South Carolina. He worked in Human Resources and then Culinary Services. Triston served in units in Iowa City, Council Bluffs, and finally in Perry, attaining the rank of Staff Sergeant.

On July 24, 2021 Triston was united in marriage with Felisha Helms in Adair. Felisha and her two boys Raymond and Anthony made their home with Triston in Scranton.

While in school, Triston enjoyed bowling with Saturday morning leagues. For a few years, he served with the Arcadia Fire Department. He loved music and singing, spending time with his family, traveling to Florida, obsessing with his hair, Harry Potter, and The Fast and Furious Movies. Above all, he was a fantastic husband, father, son, brother and uncle. Triston's biggest joy, over anyone and anything, was his sons. He didn't miss anything for them. Even when Triston was at his very worst, he was there.

In March of 2020 Triston was diagnosed with cancer and fought hard to be around as long as he could. On Wednesday, June 8, 2022, he passed away at Manning Regional Healthcare Center in Manning, attaining the age of 30 years and 17 days.

Triston is survived by his wife Felisha Helms-Nelson and sons Raymond and Anthony of Scranton; mother Jeannie (Mike) Johnston of Albany, Oregon; father Chris Nelson of Arcadia; siblings: Dominic Nelson of Halbur; John (Chelsea) Stout of Missouri; and Mackenzie (Sarah) Brooks of Des Moines; Felisha's parents: Shonnez Helms of Lake City, John and Nancy Florea of Lake City and James (Kelly) Stevens of Huachuca City, Arizona; other in-laws: Chaylin Helms-Florea of Lake City, Vanessa Stevens of California and Melissa Keeton of Kansas; 13 nephews; 6 nieces; and by many aunts and uncles and several extended relatives and friends.

He was preceded in death by his grandfather John Dominic Goergen and a brother-in-law William Wolven.

Irlbeck family history

2011 IKM-Manning graduates: Morgan Bauer, Bryce Beyerink, Dailen Cowden, Amber Croghan, Caylee Dammann, Brandon Dentlinger, Laura Eberly, Amber Ehlers, Joshua Hagen, Alex Halbur, Abby Haubrich, Ashtyne Haubrich, Meghan Horihan, Mitchell Irlmeier, Allaetra Jacobsen, Ashley Lage, Sarah Langel, Michaela Meyer, Triston Nelson, Jay Petersen, Christine Phillips, Alison Ranniger, Jenna Soll, Rebecca Sporrer, Mallory Stanley, Rebecca Wall, Hannah Warner, Jennifer Wicks, Chance Wiese, Katelynn Wiitala, Jessica Winter

Larry Schultes


August 31, 1945 - June 4, 2022

Visitation with Prayers Wednesday, June 8, 2022 AT 5:00 PM - 7:00 PM Sacred Heart Church, Manning, Iowa
A Prayer Service will be held at 7 PM.
Mass of Christian Burial Thursday, June 9, 2022 AT 10:30 AM Sacred Heart Church, Manning
Ohde Funeral Home in charge of services.


From the 2006 Manning Quasquicentennial history book
Larry and Pat were married April 28, 1973, at Holy Family Catholic Church in Council Bluffs, Iowa. Larry is the son of John and Loretta Schultes of Templeton, Iowa. He graduated from Kuemper High School in Carroll, Iowa and enlisted in the National Guard. He now farms and works for Manning Ag Center.

Pat is the daughter of Wes and Dorothy Brouillette of Council Bluffs, Iowa. She is a graduate of St. Joseph's School of Nursing in Omaha, Nebraska and worked as an R.N. at Manning and Carroll hospitals.

Larry and Pat farmed southeast of Manning for 33 years. They are the parents of four children, who all graduated from Manning Community School. They participated in sports, cheerleading, band, choir, and speech.

Lisa graduated from Northwest Missouri State University in Maryville, Missouri and is a Human Resource Manager for Liberty Bank in West Des Moines, Iowa. She married Matthew Wolf from Packwood, Iowa, June 22, 2002. Matt graduated from William Penn University as a teacher. He is in the National Guard now serving in Iraq.

Mary Kay graduated from Morningside College in Sioux City, Iowa. She teaches at East High School in the science department. Mary Kay married Kiley Todd from Holstein, Iowa, on July 15, 2000. Kiley graduated from Buena Vista University in Storm Lake, Iowa. He works at Security National Bank in Sioux City, Iowa. They have a daughter Morgan Anne born March 10, 2004.

Matthew graduated from Iowa State University in Ames, Iowa with a degree in Engineering. He works at John Deere in Waterloo, Iowa in the engineering department.

Jennifer is attending Northwest Missouri State University in Maryville, Missouri. She is studying accounting and corporate finance.

Jennifer Schultes 2002

Stacey Hey & Matt Schultes

Jodi Riggert & Mary Kay Schultes 1994 volleyball

Ethan Campbell & Mary Schultes Christmas dance 1994

Stacey Hey, Mary Schultes, Tracey Nissen

Mary Schultes passed the baton to Jodi Riggert

From time to time, I'll find a picture postcard on E-bay that I don't have either another original of it or a scan of it.
This picture is a double exposure of some type - either intentional or accidental.
The feed business name is not one in Manning as far as I know (E. Skalovsky), but the house and bank looks like it could be on the southeast corner from the old hospital block - intersection of 141 and Center Street.
I have a number of pictures that show this area but not from this angle and it is the only place in Manning that I can think of that might be its location.
Manning, Iowa was written on back of the postcard - unfortunately, like usual, the seller didn't know any specific background on it...only that he purchased it in a collection of about 600 postcards at Griswold, Iowa, 20 years ago that were from Iowa, Minnesota, Indiana, and Nebraska.

So if anyone thinks it might be that location or can confirm the location - please let me know.
If I'm correct this would be looking west along 141.
At that time this block was also bricks but I can't get enough resolution from the original image to tell if the surface is bricks or not.

Memorial Day services in Manning, Iowa
May 30, 2022


Click to see the program

When I say I can't keep up with all of the things going on in Manning and surrounding rural area, some people think I'm exaggerating, but every day I go into Manning, I could capture multiple projects/activities that are in progress - YES, most are small and insignificant to most people who never realize they even occurred.

Here is the next unique project in Manning - bringing a boxcar to the Trestle Park.
Communication, Coordination, and Cooperation are the 3 BIG Cs it takes to pull off something like this.
First someone has to come up with the idea, then someone has to initiate the project, others have to coordinate multiple parties into team work...then you have to deal with the bureaucracy which most of the time isn't as excessive for small-town projects.
In this case there was a mixture of big and small time bureaucracy, but the Pioneer Will and Spirit abounds in Manning and things move forward despite some of the obstacles.
These are some of the entities that made it possible: BNSF RR, AGP, City of Manning and various employees, volunteers such as Twin Transfer (to move the car) and John Ohde (to operate the Bantam Crane), and more...

May 26, 2022 - moving the boxcar from AGP to Trestle Park


Heading north from 141 towards Trestle Park

If you build it, they will come!
I so often hear "experts" state how we are destroying our environment...a broad statement that NEEDS to be debated, but having been out in the "environment" my whole life I've learned a thing or two on my own...from a young kid building tree houses in the windbreak/grove, playing in/around the creek (making my mother crazy worrying), building dams in the creek (that actually withstood floods), watching floods from winter snow melt and spring/fall rain storms, making mud slides on the bank to slide into the water, using inner tubes to float on, hockey & ice skating in the winter, riding bikes and cob fights with friends on that ice, farming the fields adjacent to the creeks (from the plow, to minimum-till, to No-till), spraying weeds so the grasses can stabilize the banks where they slough off and erosion from the old cow paths that went down into the creek, tiling the bottoms and hillsides, managing the CRP strips, and so many more situations.
For 40 years I have maintained a bird house trail along the fences and terraces. During that time I have learned about the various species of birds we have and also have noticed the number of new bird species that we never had before.
One of these new species for our area are the colonies of Cliff Swallows that have discovered the newer designed concrete bridges that have been replacing the wooden bridges. 20+ years ago I noticed a large flock of birds around the bridges on our bottom road. It wasn't hard to identify them as Cliff Swallows. I got to wondering why they are now using these bridges, and it hit me that nature is resilient and can adapt to natural changes in the environment, and also to changes humans make to the world around us.
I'm assuming the Cliff Swallows discovered that the concrete bridges are as good or maybe better places than the natural cliffs to make their mud huts...water and mud in the creeks and the bridges give shelter to those mud huts, AND generally there are highline wires overhead where they will perch before scouting for flying insects that are almost innumerable to catch and feed to their babies.
The first couple of years the colony moved from one bridge to another...one year they moved to the Willow Creek bridge in Manning, but then moved back to the bridges here on North Manning. This year I noticed some of them were flying around the bridge on the Airport road.
I think one reason they move to different bridges is because the English Sparrow (brought over from Europe by our ancestors), also likes those mud hut nests. They are aggressive and will move in and take over the huts, so the swallows will move to a different location each year.
The difference between a Barn Swallow mud nest and the Cliff Swallow mud nest is, the Barn Swallow nest is a cupped type open on top mud nest, and the Cliff Swallow nest is a completely enclosed mud nest with a small opening facing downward on the top where they enter and exit, but both species are so very gentle and trusting birds.
Ever since I started my bird trail, I have been actively trapping the English Sparrow and European Starling - both species that live here year-round and have done damage to the native cavity nesting bird populations - NO, I do NOT trap and then release them to another area where they would continue to destroy the native birds...

May 10, 2022 Cliff Swallow colony
---
In 1992, my great-uncle, Herman Grau, passed away. In his will he left a monetary amount to all of his nephews/nieces & grandnephews/nieces.
I decided to use my inheritance to build a 30x30 pond.
I had specific plans for the pond but found out over the decades that Nature had her ways and generally they will decide the final outcome.
It has changed dramatically over the decades, and actually I'm happy with the way Nature decided to use it.
I always could hear the toads and frogs down by the creek but NEVER dreamed that some of them would move from their natural habit to one that I built - HOW can they choose a man-made environment over the natural one - we'll never know...
I featured the pond on my web pages in 1996

Frogs and Toads video

The deeper sounds are the Bullfrogs, the clicking sounds are the smaller frogs, and the twittering sounds are the toads.
All of them are in the courting mode and fairly soon you won't hear them much until next spring.
I could listen to their "singing" for hours but unfortunately don't have that extra time.

SO - If you build it, they will come!

Some people may associate these sounds to their youth when they watched the scary movies - with these sounds in the fog where a monster is lurking - no monsters here.

Craig "Spitter" Moeller


September 7, 1953 - May 19, 2022

Click to see the tribute

Another First in Manning, Iowa!
AND
the FIRST in IOWA!!!
A copy on brass plaques of the Bill of Rights, Constitution, and Declaration of Independence will be in these displays.

May 23, 2022, laying out the footings


May 23, 2022, laying out the footings

May 24, 2022, footings

May 24 - forms

More information about the Manning project will be in this week's Manning Monitor, and you can read about the over-all project on this website...


https://www.chartersoffreedom.com

More pictures and information coming...

Lila (Riesselman) Handlos


April 26, 1919 - May 15, 2022

Click to read about "Level B"

WCIRWA Job Posting
Help Wanted
Billing Clerk-30 hours with benefits. Applicants need to have the following skills:
Ability to multitask and work with minimal supervision

Highly organized with great time-management skills

Basic understanding and use of general office equipment

Respond to complaints by using problem solving and conflict resolution skills

Responsible for monthly billing using a radio read system and database software

Strong customer service & communication skills-written and verbal

Proficiency with Microsoft Office programs

Experience with Accounts Receivable entries, calculation, and balancing of deposits

Accurate 10-key abilities
To apply please contact by e-mail at info@wcirwa.com
---
Job opportunity at Plastico

Plastico, Ltd is looking for someone to fill a night shift position at their production plant in Manning.
The shift is from 3:30-Midnight, Monday thru Friday. If you know of any high school graduates looking for a summer or full-time job, pass the info on.
No experience necessary, they will train.
Must pass a drug screening.
Stop in today to complete an application and speak to Michelle Galati at Plastico Ltd.

June 4, 2022 Celebration of life
I brought Tom Schroeder's tribute back to the top (I scanned many of the Karsten/Schroeder pix in 2012).
This is a very extensive tribute, mainly because Tom let me go through all of the family scrapbooks and boxes of pictures/documents - a "ton" of family history!
If you find any errors, incorrect IDs, and/or can help with some of the unknowns in Tom's tribute - please e-mail me.
Like many of the tributes I feature, Tom's tribute is more than about his family, but also a tribute to Manning/Aspinwall history.
Thomas Harold Schroeder

Click to see the tribute

As you often see in my writings how I can't keep up with everything that is going on around town; this spring is nothing new.

The open house/ribbon cuttings seem to be on a weekly basis right now.
Below is the most recent one...

I also try to bring more awareness to the Manning public about supporting the businesses we have here and not go out of town when there is something you can purchase locally.
I hear many whine that they can't afford to pay more for something here when it is cheaper elsewhere...I just listen and don't bother discussing the topic because it would be fruitless. The vast majority of those people who say this have smart phones and all kinds of electronic gadgets for their kids, not to mention all kinds of other things that they could really do without.
There also isn't any understanding or consideration that if they want the amazing and very unique life style we have here in Manning to continue, that they need to support the local businesses a lot more - they are your friends, relatives, and neighbors who not only pay business taxes but also personal taxes that help maintain the infrastructure, pool, waterslide, trails, library, and everything else that is part of the city functionality, including wages for the city employees...these businesses also employee people.

I also like to explain about and show with pictures how much HARD/physical work and expense it takes to start a business that is going to support your town and how much labor it will take to continue things!
Here are a few pictures from start to finish for "Willow Creek Market Garden" - owner Marty Orr, who also has a mowing business.

November 22, 2021 hauling in woodchips and organic matter from the city recycling pile.


November 26, 2021

March 10, 2022

March 23, 2022

May 4, 2022

May 11, 2022 Open House

May 11, 2022 Open House

7000 flowers for sale

May 11, 2022 Chamber of Commerce ribbon cutting
Now there have been other ribbon cutting/open houses that have occurred since last year.
These individuals/families have also taken a BIG GAMBLE in starting their new businesses and have also invested a lot of time and labor to get started - they need YOUR support too...along with ALL of the other older existing businesses in the community.
These type of people are extra-special members of our community who believe in it so much to put their body and soul into making it possible for our town to survive and flourish!

June 9, 2021 "Sweet Treats"

Kris (Haskins) Waterbury and her daughter during their opening.
They both grew up in Manning, and went to school here, so their roots are deep in the community.

Manning has a grocery store, Pizza restaurant, the Corner Cafe, Cliff's Place, and now a new sports bar/restaurant (featured just below) - so many wonderful businesses that we need to support fully and more often.

Please visit the Manning Exchange for local news, articles, and information...a work in progress.

Many upcoming events.

Korean War Veterans continues


There are lots of Manning Veterans of the Korean era with no pictures or information.
Will you be in the Manning Veterans' book???
Unless more post-WWII Veterans come forward there will be a lot of 1946 to present day Manning connected Veterans missing from the book.

For those of you who are occasional visitors to the Manning Exchange - please make sure to click on the "archived articles" section where previous featured stories are kept.

Click to visit the Manning Exchange

1 example from the Logeland Studio wedding packets.

There are still quite a few Logeland Studio wedding packets available.

Click to read about this important project.
It will help to financially support the Manning Veterans' history book project.

"Let it be known that he who wears the military order of the purple heart has given of his blood in the defense of his homeland and shall forever be revered by his fellow countrymen."
George Washington, August 7, 1782
Just as a reminder: the Manning History book committee continues to work on a Manning area Veterans' history book project.
For those of you who are Veterans or have/had Veterans in your family - will you come forward?
The history book committee will do their best to get as many pictures and information about the 1000+ Manning Veterans but we can't do it all by ourselves.
How many small communities do you know have published 5 history books? The first one was the History of Manning 1898, then the 1981 Manning Centennial book, next the 2006 Manning Quasqui book, and most recently the 2009 Manning School history book. Probably the last book to be published will be the upcoming Manning Veterans' book - unless someone comes forward in the next generation to take over these projects after I'm gone. Will you help with the Veterans' history book project? If you are a Manning connected Veteran or are presently serving and do not submit your military connected pictures and infomation you probably won't be in this once-in-a-life-time Manning Veterans' history book. With a limited number of volunteers we can only do so much on our own but will try to get pictures of as many Veterans as we can. There are over 1000 Manning Veterans so we have a long ways to go before the book can be published.
Manning Veterans are slowly coming forward and below is another example. We hope to eventually get more pictures and information for Mike to put in the book but for now this is what I have to show to you.
Amos Rutz WWII
One thing that many Veterans and people who are submitting information have not fully understood is that this next Manning history book is specifically a Veterans' only book. It won't be like the Centennial or Quasqui history books were, where there is a Veterans' section along with other community aspects. We are aiming for a 2-volume book (around 1090 total pages) which will really be unique!!!
This book will be ALL Veterans' information (and the post auxiliaries) - hence it won't be a "Name, Rank, and Serial Number" only history but we want a complete history for each Veteran.
For instance - below is Louis Boell's picture and the information that was published in the Veteran section of the 1982 Aspinwall Centennial history book. It has the basic information but we are looking for more and I spoke to Louie by phone and he sent more pictures and information - also for his brothers.

To see what Louis submitted click on the link underneath "Are you a Manning Veteran" shown below.

Note: we also want some family background such as parents and grandparents. All too often you will only see just the Veteran's name with their basic military information but without the family connections it will be difficult for future historians and genealogists to know for sure who this person belongs to.

Are you a Manning connected Veteran?

I would like to hear from you!!!
We are starting a Manning Veteran history book project and if you don't come forward you may not be included in the book. NOT because we want to intentionally leave you out but because you didn't come forward.
Same goes for those of you who have Veterans in your family who have passed away. If you don't come forward and help by submitting Veteran connected pictures and information your Veteran may not be included in this once in a life-time Manning Veterans' history book.

Please e-mail me about your Veteran questions manningveterans@davidkusel.com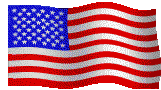 The United States flag
is proudly displayed here and NO other flag is as IMPORTANT!
1 Manning citizen served in the War of 1812
70 served in the Civil War
1 served in the Indian War
5 served in the Spanish American War
350+ served during WWI
650+ served during WWII
87+ served in the Korean war era
65+ (more names need to be found) served in the Vietnam era
55+ (many more names need to be found) served from 1975 to present
28 paid the ultimate price with their lives defending the U.S. Flag
Are you a Manning Veteran?
Are you currently serving and have a Manning connection?
We are starting the Manning Veterans' history book project
Don't wait until you see "Deadline" or it WILL be too late!!!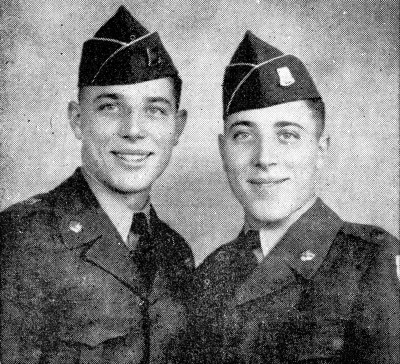 Click to read promos for the Veteran book


There are a lot of WWI and some WWII Veterans pictures with no IDs.

Before you spend time scanning pictures
please look at these instructions


I appreciate your efforts scanning pictures for me but if you only make low resolution scans you are really wasting your time. High resolution scans are the best and only way to really preserve those old pictures.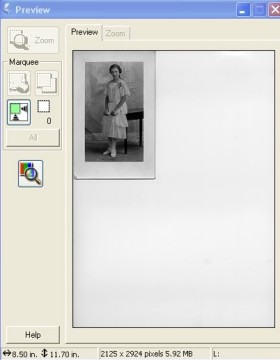 Click to see the tutorial
If you simply don't want those old family pictures you inherited please don't throw them - send them my way.
A lot of times I can recognize a face or location in those old pix.
---
One thing to keep in mind while you are looking for pictures - if they are glued in old scrap books please do NOT try to pull them out or cut them out. I can scan the whole page of the scrapbook and crop out the pictures you want to use in the book. If you attempt to forcibly remove the pictures you will probably damage them and when I scan them that damage will probably show up. This means I'll either have to use my graphics program to touch up the damage which can take a lot of time, or if they are badly damaged I just may not even take the time to scan them.
---
Back to the top