Enya 2000 "Only time"
Pr. Marcelo Augusto De Carvalho "This is my country" "My country tis of Thee" "America beautiful" "God bless America"
Imagine Dragons "America"
Kate Smith "God Bless America" 1938
Lee Greenwood "God Bless the USA" 1984

Terry Henkelman
Terry L. Henkelman was born September 20, 1948, to the late Alfred and Betty Lou (Ehrichs) Henkelman in Carroll, Iowa. He graduated from Manilla High School with the class of 1966.

After graduation, Terry enrolled in Buena Vista University where he received a Bachelor's Degree in accounting. He was an auditor for the General Services Administration in Kansas City, Missouri for many years. He loved going to Kansas City Blades hockey games and enjoyed spending time with his family.

On September 24, 1970, Terry enlisted in the United States Army and served his country until his honorable discharge on September 23, 1976. During his time in the Army, during the Vietnam War, he received a National Defense Service Medal and Marksman commendation.

Terry passed away Thursday, September 16, 2021, at the Manning Regional Hospital in Manning attaining the age of seventy-two years, eleven months, and twenty-seven days. In addition to his parents, he was preceded in death by his step-father: Milton Sinow.

He is survived by his sister: Cindy and her husband Rex Wagener of Storm Lake, Iowa and brother: Tim Henkelman and his significant other Tina Miller of Aspinwall; nieces, nephews, other relatives, and friends.

Per Terry's wishes, he has been cremated and a celebration of life with military honors will be at a later date. Memorials may be directed to the family.
Services: There are no events scheduled.
Ohde Funeral Home in charge of arrangements.




Betty Ehrichs MHS 1944


Betty Ehrichs

Donna Belle Ehrichs


Donna Belle Ehrichs MHS 1947

Betty (Ehrichs) & Alfred Henkelman

Cindy (Ehrichs) 2001 Ehrichs reunion

Milton & Betty (Ehrichs) Sinow 2001 Ehrichs reunion

Ehrichs and later Henkelman home in Aspinwall

Frank & Anna Ehrichs confirmation

Frank Ehrichs

Frank & Mabel (Sievertsen) Ehrichs

John & Anna (Juergens) Ehrichs

Fourth: Ben, Alfred, August (not sure about back row)
Third: Mother Anna & Father John
Second: Anna, Frank, Tena, Margaret
Front Emil & Louie

Back: August, Herman, John, Henry, Alfred, Chris, Ben
Middle: Margaret, John Sr., Frank, Anna, Catherina "Tena"
Front: Louie, Annie, Emil (not shown: Peter who died in infancy)
Louie is Dave Kusel's grandfather

Fire Prevention Week

flier

We can argue about all of the various reasons why events and situations detrimental to our community and the country keep popping up but from my perspective - BIG GOVERNMENT is NOT the answer and either causes most of the problems or helps those situations to continue on and not just die on their own accord...WHILE the politicians and elitists keep getting richer and the rest of us have to literally and figuratively pay for their failures and incompetency.


If you are a farmer or part of a small rural community you should start researching this subject and what BIG GOVERNMENT wants to do with it.

capital gains tax and step-up basis

Something I never expected to see in our school district
having to go out of their way to get bus drivers...


In the background behind the bus is another business that is ending in Manning...not because the owner is lazy or wants to retire but because, like EVERY construction, repair, etc. type business has been facing for several decades now...they can't find and keep enough people who want to work.
It's also not that the owner didn't try to find someone to purchase and take over the business.
One comment he made is that today there are all kinds of startups and grants to get young people going in a business - something he said he NEVER had to assist him in starting and building his business.
It was pure and simple HARD work and a work ethic how he succeeded so well...something so many of the younger generations are/were never taught and forced to realize by having to work before they became adults and sadly the government provides them ways as adults to not have to work but live off the rest of us.

Do you have $600 bank account - you better research it and then contact your representatives before it's too late.
IRS will demand banks and credit unions report detailed information on inflows/outflows of every account above $600

Make plans to attend Oktoberfest at the Hausbarn on Saturday, October 2, 2021
Tickets are available by calling the Hausbarn at 712 655-3131
Oktoberfest flier

September 11, 2001 Manning, Iowa
By Ron McKay (1964-2019)
Fallen Heroes
Only the good Lord knows why he called you all home on that dreadful day.
His works are strange and mysterious; He wanted it this way
Perhaps he didn't want to take you alone.
But, rather with your friends, who were also in the danger zone.
Yes, he took you in his hands the moment you got off the ladder.
He couldn't stand to see you be any sadder.
As Lady Liberty provided the light to get you through the smoke and the haze,
tears ran down her cheek as up to heaven she did gaze.
With the World Trade Center still burning and crumbling from this terrible deed,
The grass in the distance was a beautiful green without a single weed.
September 11th, 2001 is a date we will never forget.
To all those who arrived to help - We say Thanks, your heroism may never again be met.
By Dan Rosonke

Flags half-staff


City Hall

Sacred Heart Cemetery

Hausbarn

Main Street September 24, 2001

E-mails from around the world who have connections to Manning
From: "Marcus Paes"
To: "David Kusel";
Date: Wednesday, September 12, 2001 6:36 AM
It is just to bring to you my deepest condolences for the inacceptable terrorist act against not only the american people but against the international community and peace.
Marcus Paes

From: Stefan Krause
To: "David Kusel" kuseld@pionet.net
Subject: terror attack nyc washington
Date: Tuesday, September 11, 2001 3:44 PM
hi joell & Ken, hello david,
We sit here at the TVset and we can´t believe what we see.
We here feeling with u and all other americans. We are full of mourning and furious about the cowardly terroism against the USA. Our sympathy for the families involved in the attack. The flags blow on at half-mast in the wind in all of Germany.
many greets from Germany to all people in manning and you david
your german brother Stefan Krause
p.s. david: you can forward this email to the people knows me.

From: "Heinz Küsel"
To: "Dave Kusel" davekusel@davidkusel.com
Subject: Sympathy from South Africa
Date: Wednesday, September 12, 2001 12:11 PM
Hi Dave,
Thanks for all the news. I meant to answer yesterday, but then the terrible attacks on your country occurred and I was watching CNN and other news services until late at night. What a horrificsight to watch unfolding live on the TV screens. We really sympathise with your nation.
For the moment that is all the news from here.
Regards
Heinz and family.
Manning September 11, 2014


City crew placed flags along Main Street


Boy Scouts placed flags around town

Manning September 11, 2019

Flags the Boy Scouts placed around town

Civil War (1861 - 1865)
Combat Deaths - Union
140,414
Battle related deaths
224,097
Total deaths
364,511
Wounded
281,881
Total Casualties
646,392
Civil War (1861 - 1865)
Combat Deaths - Confederate
94,000
Battle related deaths
195,000+
Total deaths
290,000+
Wounded
194,026
Total Casualties
483,026+
World War I (1917–1918)
Total servicemembers
4,734,991
Battle deaths
53,402
Other deaths in service (nontheater)
63,114
Nonmortal woundings
204,002
Living veterans
2,503
World War II (1940–1945)
Total servicemembers
16,112,566
Battle deaths
291,557
Other deaths in service (nontheater)
113,842
Nonmortal woundings
671,846
Living veterans
5,451,378
Korean War (1950–1953)
Total servicemembers
5,720,000
Battle deaths
33,686
Other deaths in service (theater)
2,830
Other deaths in service (nontheater)
17,730
Nonmortal woundings
103,284
Living veterans
3,913,749
Vietnam War (1964–1975)
Total servicemembers
9,200,000
Deployed to Southeast Asia
3,100,000
Battle deaths
47,410
Other deaths in service (theater)
10,788
Other deaths in service (nontheater)
32,000
Nonmortal woundings
153,303
Living veterans
8,300,106
Gulf War (1990–1991)
Total servicemembers
2,322,332
Deployed to Gulf
1,136,658
Battle deaths
148
Other deaths in service (theater)
235
Other deaths in service (nontheater)
914
Nonmortal woundings
467
Living veterans
1,753,530
War in Afghanistan (2001 - 2021)
Combat Deaths
1833
Battle related deaths
385
Total deaths
2218
Wounded
20,093
Total Casualties
22,311
Iraq War (2003 - 2011)
Combat Deaths
3836
Battle related deaths
961
Total deaths
4497
Wounded
32,222
Total Casualties
36,710

In Loving Memory Of Judith Kay Wegner
Visitation will be from 9:30 AM until service time on Thursday at the church.
Funeral Service on Thursday, September 9, 2021 at 10:30 AM at Zion Lutheran Church, Manning
Pastor Jonathan Conner, Officiating
Congregational Hymns "How Great Thou Art" "What A Friend We Have In Jesus" "Amazing Grace" Susan Lamb, Organist
Casket Bearers are Dale Wegner, Leslie Wegner, LeRoy Wegner, Randy Wegner, Bill Wegner, and Todd Singsank
Interment at Manning Cemetery, Manning
---
Judith Kay, daughter of Emil and Margaret (Vehrs) Wegner, was born April 23, 1939, in Manning, Iowa. She grew up in Manning and graduated from Manning High School in 1958.
Judy worked as a beautician and housekeeper at the Bishop Drumm Nursing Home in Des Moines for more than 41 years.
Judy is a member of Zion Lutheran Church, and was confirmed April 11, 1954. She cherished the time spent with her family and friends.
On Friday, September 3, 2021, Judy passed away at Manning Senior Care in Manning, Iowa. She was 82 years of age.
Judy is survived by a sister-in-law Marjean Wegner of Jacksonville, Florida; several nieces and nephews: Gary (Betty) Wegner of Audubon; Connie Singsank of Manning; Dale (Linda Firebaugh) Wegner of Anita; Carolyn (Jim) Gress of Nebraska City, Nebraska; Leslie (Sheryl) Wegner of Carroll; LeRoy (Karen) Wegner of Warrensburg, Missouri; Mary (Gary) Weitl of Templeton; Randy (Julie) Wegner of Audubon; Brent (Larry Smith) Thompson of Chicago, Illinois; Beth Hanna of North Liberty; Janel (Marc) Stopeck of Oak Park, Illinois; Jody (Don) Nelson of Chicago, Illinois; Bill Wegner of Des Moines.
She was preceded in death by her parents; six siblings: Melvin (Helen) Wegner, Paul Wegner, Warren (Zelda) Wegner; Lucille (Maynard) Thompson; Frank Wegner, and Don Wegner; and two nephews Jeff and Mike Wegner.
Fourth: Carol Rowedder, Judith Vollmer, Barbara Vollmer, Carol Vollstedt, Gary Schroeder, Roger Koepke, Alan Leinen, Janis Groteluschen, Louise Polking, Mr. Dwane Mickelson
Third: Verna Singsank, Shirley Hansen, Delores Ahrendsen, Leon Brockelsby,

Judith Wegner

, Richard Brockelsby, Gary Koon, Wesley Cooper, Raymond Fink, Larry Genzen, Dale Vollstedt, Dick Wellendorf, Darryl Jahn, Gordon Anthony, Warren Puck, Jon Groteluschen, Dale Jensen, Rae Lynn Wycoff, Robert Beisch
Second: Marcia Martens, Janice Laurinat, Janet Kuhl, Carol Antone, Linda Fischer, Eunice Eich, Janice Ahrendsen, Beverly Nielsen, Karen Carstens, Cynthia Peters, Susan Paulsen, Darlene Genzen, Myra Meeves, Lois Vennink, Karen Rix
First: Shirley Ruhde, Darlys Vollstedt, Jane Opperman, Kay Ramsey, Janice Jensen, Betty Foley, Elke Bunz, Deanna Donaghu

Emil & Margaret (Vehrs) Wegner wedding February 13, 1918

From the 2006 Manning Quasquicentennial history book
Emil Wegner, son of Hinrich (Henry) and Margaretha (Hilbert) Wegner, was born April 23, 1881 in Crawford County, Iowa. He came from a family of eleven siblings, Anna, William, Oval, Emma, George, Augusta, Margaret, Frank, Ella, Hannah and Emil.
Emil married Margaret Wilhelmina Vehrs, daughter of Gus and Bertha (Opperman) Vehrs, February 13, 1918 in Crawford County, Iowa. Margaret was born May 13, 1898 in Crawford County, Iowa. Margaret came from a family of 13 siblings: Peter, Herbert, John, Edward, Margaret, Ella, Viola and Verna (twins), Harold and Helen (twins), and three children died in infancy.
Emil and Margaret farmed until 1927 when they moved into Aspinwall. On April 15, 1939 Emil died and shortly thereafter Margaret moved to Manning where she spent the rest of her life. Margaret passed away November 5, 1983.
Emil and Margaret had 7 children: Melvin, Paul, Warren, Lucille (Thompson), Frank, Donald, and Judy. Melvin married Helen Hinz and they had six children: Gary, Connie, Dale, Carolyn, Leslie and LeRoy (twins), Mary and Randy. Warren married Caroline Hass and they had two children, Jeffrey and Michael. Lucille married Maynard Thompson and they had two children, Brent and Beth. Donald married Marjean Lewis Winterboer and they had three children, Janelle, Jody and William. Emil and Margaret also had 15 grandchildren.

Fourth grade 1950

Back: Rita (Theobald) Zerwas
Middle: Delores (Ahrendsen) Kaczor, Darlene (Eckholdt) Joyce, Ruth Ohde, Carol (Vollstedt) Hagedorn, Pat (Sextro) Larsen, Susan (Paulsen) Pauley, Shirley (Venteicher) Sjobakken, Priscilla (Hiatt) Ferryman, Susan Jensen, Barb (Vollmer) Meth
Front:

Judy Wegner

, Linda (Fischer) Baker, Janice (Jensen) Ferry, Marcia (Martens) Pierson, Marilyn (Bogatzke) Holmes, Berneil (Antone) Tait, Marilyn (Sonksen) Lohmeier
Aspinwall School pupils in 1934 with teachers Margaret Miller and Alice Guth

Back: Roy Schroeder, Ellen Schade, Elaine Schroeder, Teacher Margaret Miller, Teacher Alice Guth, Alma Pfoltner, Eldora Meggers, Dorothy Ehrichs, Harvey Schrum
Third:

Warren Wegner

,

Melvin Wegner

, Donald Meggers, Laverne Brandenburg,

Paul Wegner

, Virgene Schacht, Margaret Brandt, Gertrude Brandt
Second: Shirley Ehrichs, Alice Brady, Ruth Brady, Marian Ranniger, Margie Schrum, Betty Ehrichs, Donna Schacht, Sophie Brandt,

Lucille Wegner

, Luella Brandenburg, Luetta Kruetzfeldt
Front: Engelbert Brandt, Alvin Jansen, Arlo Clausen, Donald Schroeder, Alvin Schilling, Arlo Ranniger, LaVerne Schroeder, Lester Schrum

Aspinwall School students on a picnic gathering in about 1936, with teachers Delpha Olson (Upper Grades) and Lucille Lally (Lower Grades)
Standing: Alice Brady, Lucille Lally (teacher), Virgene Schacht, Merlin Jurgensen, Gladys Boyens, Lester Schrum, Donald Meggers, Harvey Schrum, Arlo Ranniger, LaVerne Schroeder, Dorothy Ehrichs, Gertrude Brandt,

Paul Wegner

, Delpha Olson (teacher), Margaret Brandt
Kneeling: Norma Meggers, Shirley Ann Ehrichs, Marian Ranniger, Betty Lou Ehrichs, Margery Schrum, Luetta Kruetzfeldt, Sophie Brandt, Catherine Brandt,

Lucille Wegner

, Ruth Brady, Donna Schacht, Shirley Schroeder, Donna Ehrichs, LaDonna Schrum
Seated: Robert Schilling, Engelbert Brandt,

Warren Wegner

, Arlo Clausen, Donald Schroeder, Alvin Jansen, LaVerne Boyens, Alvin Schilling,

Frank Wegner

1958 MHS graduates: Delores Ahrendsen, Berneil Antone, Dorothy Barten, Marilyn Bogatzke, Alerd Borkowski, Ronald Brus, Betty Dammann, Darlene Eckholdt, Leanne Ehlers, Gary Handlos, Marilyn Handlos, John Hansen, Larry Hansen, Priscilla Hiatt, Floyd Irlbeck, Janice Irlmeier, Jeanette Jahn, Susan Jansen, Janice Jensen, Gerald Kasperbauer, Donald Keat, Gary Koon, Judith Kuhl, James Kuker, Allen Laurinat, Marcia Martens (valedictorian), Linda Meggers, Gary Neubaum, Ruth Ohde, Joyce Renze, Carl Saunders, Marilyn Sonksen, Shirley Venteicher, Barbara Vollmer (salutatorian), Carol Vollstedt, Judith Wegner, Rae Lynne Wycoff

1958 former students: Larry Anthony, Karin Bauer, Roger Beck, Richard Brockelsby, Roger Christensen, Wesley Cooper, Wilbert Ehlers, Judy Espenhover, Linda Fisher, Janice Ford, Ronnie Frank, Jerome Gordon, Alan Groppe, Imogene Haberl, Mary Ann Hagedorn, Arden Hargens, Phyllis Himes, Judith Hugg, Larry Jentsch, Wayne Justice, Thomas Koch, Mary Jo Lingle, Joan Martens, DeAnn Miller, Wanda Miller, Robert Moore, Dennis Moran, Allen Muhlbauer, Susan Paulsen, Eugene Petersen, Raymond Platter, Vincent Ress, Karen Sander, Deloris Schroeder, Burton Schrum, Patricia Sextro, Barbara Spence, Steve Synhorst, William Tigges, Rita Wellendorf, Damian White, Carol Wyatt

School notes

Wilbur Karsten, Bill Strathman, Frank Wegner

April 11, 1954 Zion Lutheran Confirmation class

Back: Vincent Ress, Kenneth Frahm, Dale Jansen, Pastor John Ansorge, Larry Lohrmann, Gary Schroeder, Wesley Cooper
Middle: Marilyn Sonksen, Ruth Ohde, Marilyn Bogatzke, Darlene Kruse, Catherine Nulle, Janice Ford, Berneil Antone
Front: Royce Genzen, Barbara Vollmer, Gary Neubaum, Susan Jansen,

Judith Wegner

, Stanley Spies, Carol Vollstedt

Margie (Schrum) Schnoor


March 2, 1927 - August 21, 2021

Melvin Clothier


January 3, 1931 - August 2, 2021

This is a perfect example of how small towns can survive - working together, with continuing fund raisers and volunteer individuals who take the time help support community endeavors.
Many people will donate to a cause but it always takes someone or group to organize things where donations can go and then be used to help the community.

This is one thing that Manning is good at since we have lots of individuals and groups who volunteer and organize, on a year-round basis.


Help us support the annual Firemen's Golf Tourney fundraiser on Friday, September 10th by entering a four-person team, sponsoring a hole for $75, donating a prize or making a monetary donation. Contact Kirk Huehn if interested.
All proceeds to benefit the Manning, Manilla, Irwin, and Templeton Fire Departments.
Complete the entry form and return to Kirk Huehn at Huehn State Farm prior to 09/10/21. All donations welcomed.

tournament form

I'm always watching E-bay for unique Manning history - especially the old picture postcards that were mailed from Manning, mostly because there were 3 different railroads in Manning that had passenger service, so a lot of people even with no connection to the area came through town and during the layover had time to look around and shop and inevitably purchased some postcards to mail to friends and relatives about their trip.

Since I've been gathering Manning history for over 45 years, I pretty much have found and scanned most of the old picture postcards, but on occasion I'll find a new one in a family's collection or see one on E-bay I don't have.

Generally the sellers are asking way too much for them, so I wait to see if they lower the price. About the only time I purchase one that I already have a scan of is if it has names of people, information, and locations where their friend/relative lives written on the back...sometimes it provides clues into the histories of Manning citizens of the past.

When I read the description for this postcard on E-bay showing a scene I've never seen before, I had to laugh because it said "loading coal" in Manning, Iowa in 1913.

I knew right away it was a scene from straightening the Milwaukee RR system from the original one that wandered through the Manning area starting in 1882.
Since it was a very historically important image and something I had nothing similar to, I made sure I put in a high enough bid to get it.

I'm amazed at what some collectors will pay for something that has nothing to do with them or their community, and only because they want it for their collection/hobby...most of them have deep pockets so I can't compete and sometimes lose out on getting Manning's history back home.
Steamshovel loading soil onto cars that will take it to fill in the low spots to bring that area up to grade.

I have many scenes showing how they dumped the soil but right now I don't have any extra time to expand on the 1913 straightening of the Milwaukee tracks.

Norman Andresen


January 26, 1934 - August 18, 2021
I see Norman was a Veteran who I did not have in my database, so hopefully some family members will work with me to get pictures and information to use in the future Manning Veterans' history book...
One of my history helpers found this article from the January 12, 1959, Carroll Daily Times Herald...
Norman Andresen To Work in Chicago
Norman Andresen, son of Mr. and Mrs. Albert Andresen, has completed his tour of military duty, one and one half years of which were spent in Germany, where he took part in "Operation Sabre Hawk." While in service, Norman traveled extensively, visiting Italy, Switzerland, France, England, Holland, Scotland, and the Brussels Fair.
Following a two-week visit with his parents here, he will again be employed by the Cook Electric Co. in Chicago.

Ronald Schilling


April 26, 1937 - August 13, 2021

I'm bringing this feature back to the top...
If anyone is related to Erwin and can help me find his military history - please let me know.
Erwin was single, so his belongings would have been inherited by his nephews and nieces.

HOPEFULLY at least one of them saved his military stuff - which may have been passed on down to the next generation if that nephew/niece passed away.

At the end of the interview - Erwin made sure he got all of his "balloon" stuff put back in his packet.
While I NEVER keep anyone's stuff unless they did NOT want it back, there is so much more of Manning's history that would still be around if I had simply not returned those things which WERE eventually THROWN away by one of the family members anyway.

Based on 40+ years of experience "history" working with family/individual collections, I fear that Erwin's Japanese memorabilia has been thrown away - I wonder if he had known his stuff would be thrown away - if he would have instead given it to me for safe keeping???

I won't keep it for myself but want it to go to a future Manning Museum.
I'm not like some people who can't wait to sell that old history at an estate sale or on E-bay.

I'm not in it to make money - to the contrary - all of this Manning history costs me thousands of dollars.


In 1987, I videotaped Erwin Hansen, with Marilyn Nelson doing the interview.
The topic was about Erwin's involvement with the Intelligence branch of the Military Police during WWII.

He served with the group that tracked down the Japanese balloons that made it to the Mainland in Iowa, Nebraska, the Dakotas, and out in Oregon.
During the program, Erwin presented pieces of a balloon and ropes he retrieved from the crash sites.
He also had a number of photos.

Unfortunately, at that time I did not have digital scanners/computers to scan and archive those unique historical items...then as the years went by, I forgot about these items and always planned on getting back to Erwin to go through his old pictures and history but then he passed away.

Now I'm trying to find out who, if any of his relatives, might have his old stuff.

I contacted Bob Hansen, but he doesn't have them.

I'm trying to get in contact with Loy Fitz, but his e-mail address bounced back.
Bob mentioned that many of the "cousins" have passed away, BUT I'm hoping that their kids or another relative will have inherited Erwin's old history.

So if anyone is in contact with Erwin's relatives or you know who might have his old military and other history - Please let me know.

I want to get those items to make high resolution digital scans, so that information will be preserved long after the original stuff falls apart or gets thrown away.

I've been working on a huge soil restoration project on our farm for several weeks (with several weeks more) which involves a series of tile line laterals, then eventually plowing up a waterway that originally had to be very wide to handle the rain water that ran off the side hills during the days of tillage and the early years of no-till with the waterway gradually widening.
Then we'll haul the plowed layers of black soil from the waterway, back up to the side hill where it once was and fill it in between the new tile lines...

Now 30+ years later after filling in the huge gullies in the side hills, "seeding" night crawlers, and experimenting with various oats/rye strips, and various changes in the planters/drill - the soil structure has improved immensely, from the old "plow-pan" days.
Since I'm using a Bobcat excavator to dig in the tile lines, I know exactly where the subsoil structure has greatly improved to almost perfect conditions to where very little rain water runs off because of the aforementioned soil reparations, and where there are "side hill seeps" where the subsoil is almost always saturated so there is no place for excessive rain events to soak into.

I'll eventually make a feature story on this project, because there is a lot of prior history up to this point.

So for now I won't be doing much updating on my web pages or working on history projects...

IKM-Manning vs Riverside
January 19, 2021
More pix coming when I find time...

Please visit the Manning Exchange for local news, articles, and information...a work in progress.

Many upcoming events.

Korean War Veterans continues


There are lots of Manning Veterans of the Korean era with no pictures or information.
Will you be in the Manning Veterans' book???
Unless more post-WWII Veterans come forward there will be a lot of 1946 to present day Manning connected Veterans missing from the book.

For those of you who are occasional visitors to the Manning Exchange - please make sure to click on the "archived articles" section where previous featured stories are kept.

Click to visit the Manning Exchange

1 example from the Logeland Studio wedding packets.

There are still quite a few Logeland Studio wedding packets available.

Click to read about this important project.
It will help to financially support the Manning Veterans' history book project.

"Let it be known that he who wears the military order of the purple heart has given of his blood in the defense of his homeland and shall forever be revered by his fellow countrymen."
George Washington, August 7, 1782
Just as a reminder: the Manning History book committee continues to work on a Manning area Veterans' history book project.
For those of you who are Veterans or have/had Veterans in your family - will you come forward?
The history book committee will do their best to get as many pictures and information about the 1000+ Manning Veterans but we can't do it all by ourselves.
How many small communities do you know have published 5 history books? The first one was the History of Manning 1898, then the 1981 Manning Centennial book, next the 2006 Manning Quasqui book, and most recently the 2009 Manning School history book. Probably the last book to be published will be the upcoming Manning Veterans' book - unless someone comes forward in the next generation to take over these projects after I'm gone. Will you help with the Veterans' history book project? If you are a Manning connected Veteran or are presently serving and do not submit your military connected pictures and infomation you probably won't be in this once-in-a-life-time Manning Veterans' history book. With a limited number of volunteers we can only do so much on our own but will try to get pictures of as many Veterans as we can. There are over 1000 Manning Veterans so we have a long ways to go before the book can be published.
Manning Veterans are slowly coming forward and below is another example. We hope to eventually get more pictures and information for Mike to put in the book but for now this is what I have to show to you.
Amos Rutz WWII
One thing that many Veterans and people who are submitting information have not fully understood is that this next Manning history book is specifically a Veterans' only book. It won't be like the Centennial or Quasqui history books were, where there is a Veterans' section along with other community aspects. We are aiming for a 2-volume book (around 1090 total pages) which will really be unique!!!
This book will be ALL Veterans' information (and the post auxiliaries) - hence it won't be a "Name, Rank, and Serial Number" only history but we want a complete history for each Veteran.
For instance - below is Louis Boell's picture and the information that was published in the Veteran section of the 1982 Aspinwall Centennial history book. It has the basic information but we are looking for more and I spoke to Louie by phone and he sent more pictures and information - also for his brothers.

To see what Louis submitted click on the link underneath "Are you a Manning Veteran" shown below.

Note: we also want some family background such as parents and grandparents. All too often you will only see just the Veteran's name with their basic military information but without the family connections it will be difficult for future historians and genealogists to know for sure who this person belongs to.

Are you a Manning connected Veteran?

I would like to hear from you!!!
We are starting a Manning Veteran history book project and if you don't come forward you may not be included in the book. NOT because we want to intentionally leave you out but because you didn't come forward.
Same goes for those of you who have Veterans in your family who have passed away. If you don't come forward and help by submitting Veteran connected pictures and information your Veteran may not be included in this once in a life-time Manning Veterans' history book.

Please e-mail me about your Veteran questions manningveterans@davidkusel.com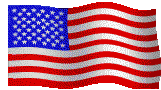 The United States flag
is proudly displayed here and NO other flag is as IMPORTANT!
1 Manning citizen served in the War of 1812
60+ served in the Civil War
1 served in the Indian War
5 served in the Spanish American War
350+ served during WWI
600+ served during WWII
87+ served in the Korean war era
65+ (more names need to be found) served in the Vietnam era
55+ (many more names need to be found) served from 1975 to present
28 paid the ultimate price with their lives defending the U.S. Flag
Are you a Manning Veteran?
Are you currently serving and have a Manning connection?
We are starting the Manning Veterans' history book project
Don't wait until you see "Deadline" or it WILL be too late!!!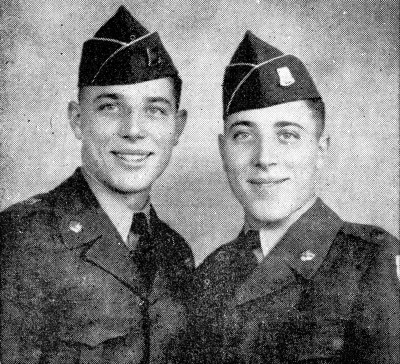 Click to read promos for the Veteran book


There are a lot of WWI and some WWII Veterans pictures with no IDs.

Before you spend time scanning pictures
please look at these instructions


I appreciate your efforts scanning pictures for me but if you only make low resolution scans you are really wasting your time. High resolution scans are the best and only way to really preserve those old pictures.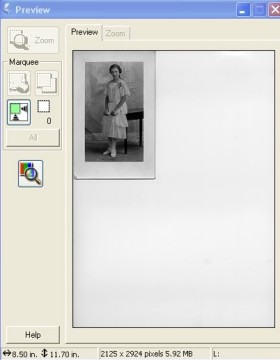 Click to see the tutorial
If you simply don't want those old family pictures you inherited please don't throw them - send them my way.
A lot of times I can recognize a face or location in those old pix.
---
One thing to keep in mind while you are looking for pictures - if they are glued in old scrap books please do NOT try to pull them out or cut them out. I can scan the whole page of the scrapbook and crop out the pictures you want to use in the book. If you attempt to forcibly remove the pictures you will probably damage them and when I scan them that damage will probably show up. This means I'll either have to use my graphics program to touch up the damage which can take a lot of time, or if they are badly damaged I just may not even take the time to scan them.
---
Back to the top