God Made a Farmer - Paul Harvey

I finally finished the Colleen Eich tribute - so scroll down...

In memory of Patricia (Musfeldt) Branning

Click to see the tribute

In memory of Mary Tinkham


September 11, 1942 - March 9, 2023

Click to see the tribute including Stanley Tinkham

I generally don't pay much attention to polls, because depending on how you ask the questions you can get completely different results, but as I visit with people in the community, and when I get a chance to find some young folks to take the time to actually TALK with me, this poll is nothing more than a trend that has been occurring for several decades across the US.
BUT I think that the younger generations in Manning and I assume other small/rural communities are still connected to the values and similar priorites that made this country great...but it is slowly eroding even in our small towns now.

If you want to see the results of this poll - the address is below.
Poll: Young Americans No Longer Prioritize Patriotism and Religion
https://www.westernjournal.com/poll-young-americans-no-longer-prioritize-patriotism-religion

I make these statements about our community based on the various events I document and capture over the years, such as when Santa Claus and the Easter Bunny come to town...
The Boy Scout activities, the recent FFA convention that is linked down below.
The school plays/musicals that are amazing if you think about how great they are for students to put in time and hard work, learn to work together, and then perform in front of the public.
The way our school is free of graffiti, and the high school which is 50 years old now and the grade school going on 60 years still look like new buildings.
All of the volunteer groups/individuals that spend countless hours/dollars keeping our town/school in a manner that everyone can/should be very proud of.
Manning still has 5 church congregations so that is a good sign.
BUT the Internet, cell phones, social media - while they have their good aspects are also much of the cause of such a quick and drastic change, most of which is not beneficial to our society.
When I visit with older folks about our history, both community and family, I ask them if they have their children/grandchildren/nephews/nieces etc. sit down with them to talk about their experiences growing up in this community.

This is one huge aspect that sadly has mostly disappeared in our society today, but still does occur here in Manning and I assume other small/rural towns.
I know I get to rambling and these are just my opinions/thoughts but having worked on our area history for 50+ years, with hundreds of "old timers," most of whom are gone now, I learned a lot from them about the priorities/values they had that made this community and I believe country into what it is today...We just have to fight now to keep it that way...slow down the deterioration and harm to our young people and start to reverse those harmful trends.
Don't be a proverbial lemming that just jumps off the cliff with the rest of them, or a seal that barks and claps its flippers with everyone else, or worse yet put your head in the sand like an Ostrich.
Dave Kusel

I just don't get it - EVERY spring I hear people get excited in March and early April when we get a warm spell and then they think - "No more snow" - and every year we get snow in April and sometimes in early May. Ever hear of the "January Thaw" here in the Prairies of the Midwest???
The recent outbreak of tornadoes down south are in the news and you'll see older folks interviewed in those towns - sometimes an older person will say - nothing like this has ever happened before.
Well not to be insensitive, but even if they were over 100 years old, they have absolutely no historical perspective on weather patterns over time, and that the extremes in weather are actually NORMAL...we humans want to average everything out - average temperature, rain fall, snow, etc.

Omaha March 23, 1913 - over 94 killed by the F4 tornado

Well, I have lots of pictures of tornado outbreaks in this area during times of the year that we humans would say NORMALLY don't occur such as the "Omaha tornado" system that came through this area and flattened the "sister" building of the Trinity Church down south in Lincoln Township - now the other "sister" sits at the Heritage Park. They had the tornado and the next day there was snow on the ground...
One thing they didn't do back then was to stand around and talk about the weather, but got busy and by the fall of that year, they had their new church built.
That same system devastated farms north/northwest of Manning...I have lots of pictures of this damage too but won't show them now.
There was an outbreak in 1920, a tornado blew down the M&M golf course club house in 1938, and I could go on and on...

Sometime shortly after the Easter Sunday March 23, 1913, tornado.
Snow on the ground that fell a day or so later after the tornado went through.

Then today (March 26) I heard people talking about how unusual/unexpected this snow was where we had 5 or more inches, and I just roll my eyes. EVERY year, people get excited in the Spring during a warm spell in March/April and yet they forget that EVERY year we get snow in April and sometimes in early May.
I tell them about the last spring snowfall that I'm aware of in Manning - as far as recorded history goes...it was during my mom & dad's anniversary when they had several inches of snow on the ground in the area - May 28, 1947.
My dad was cultivating in the field east of our house in shirt sleeves the day before and the next morning the corn leaves were peeking out through the snow...and of course I have the pictures to show this snow event.
May 29 or 30, 1947 at various locations in the Manning area


Mildred Horbach's garden


Snow in the Ohrt garden along Madison Street


Snow on the Koester farm north of Manning


Snow on the Snowball bush on the Koester farm.

Mom and dad's wedding flowers were from a snowball bush, so when the snowball bushes would bloom each spring, it would always remind her of the May 28, 1947, snow.
Actually it has snowed every month in Iowa - even in August on the norther tier counties.

So the next time you hear an old timer say that they've NEVER seen a specific weather event before, remember that their perspective is just a speck in time and means nothing.
Yes they probably never saw a similar event in their short life-span, but when someone says it has NEVER happened before - NEVER say NEVER!
We really only have around 100 years of good consistent and broad-range recorded weather events so who knows what happened 200, 500, 1000, 5000 years ago...

March 29, 2023, ceremony will show appreciation for Vietnam Veterans' service


By: Sarah Stortz

Veterans of Carroll County are inviting the public to share their appreciation for those who fought in the Vietnam War.
The six Carroll County American Legions, as well as the Manning and Carroll VFWs, will host a ceremony for the 50th anniversary of the end of the Vietnam War next Wednesday. The event was created to share appreciation for the U.S. veterans who fought in the Vietnam War.
A list of Carroll County veterans who did not return from the Vietnam War, can be found on the A7 Aircraft Monument. The honored men include Thomas John Eischeid of Halbur, Gerald Lee Feltner of Carroll, Wayne William Gross of Carroll, Lawrence Raymond Hagedorn of Carroll and Steven Thurlow Jewell of Coon Rapids, who were all killed in action. At the bottom reads Donald Lee Sparks of Glidden, who is considered missing in action.
"This is a special day because it marks the 50th anniversary of the withdrawal of troops from Vietnam and the return of 591 prisoners of war," R.T. Schreck, a member of the Carroll American Legion, said. "It gives our community the opportunity to say thank you to the Vietnam veterans and the chance for us to show our continued appreciation and support for their service to us and our country, in addition to showing they are not forgotten after 50 years."
The ceremony will take place at the Arthur N. Neu Airport, located at 21177 Quail Ave., beginning at 6 p.m.
At the beginning, Vietnam veterans Steve Hoogestraat, Bill Stork, Bob Vonnahme and Gary Borkowski will post the colors, including the United States flag, the State of Iowa flag, the POW/MIA flag and the VFW flag.
Hoogestraat, Stork, and Vonnahme were drafted together on April 1, 1969, with Borkowski being drafted 30 days earlier.
After the opening prayer, Ryan Ahrenholtz, who is actively serving in the Iowa Army National Guard, will sing the national anthem.
Greg Siemann, who is an active member of the Carroll Airport Commission and served in the U.S. Marine Corps, will speak at the ceremony. Siemann was instrumental in bringing the A7 Aircraft Monument to the airport.
The monument was created in dedication of the veterans of Carroll County who did not return from the Vietnam War. On the side of the monument reads the names of the veterans, including Thomas John Eischeid of Halbur, Gerald Lee Feltner of Carroll, Wayne William Gross of Carroll, Lawrence Raymond Hagedorn of Carroll and Steven Thurlow Jewell of Coon Rapids, who were all killed in action. At the bottom of the plaque reads Donald Lee Sparks of Glidden, who is missing in action.
Later in the ceremony, veterans Ron Roe, Larry Heithoff, Don Bernholtz, and Larry Feltner will place a wreath at the monument. Afterwards, a 21-gun salute will be performed by various members of the local American Legions with Jane Cunningham performing taps.
Following the ceremony, members of the VFW will present a plaque to the staff of the Carroll Veterans Affairs clinic.
The event is expected to last 30 to 40 minutes.
In case of rainy weather, the program will be held in the airport hangar.
Attendees are encouraged to bring chairs.


What does this image have to do with the tribute below???
Stay tuned and eventually you'll see the connections when I finish the tribute...

Just in my short life-time, it is amazing at how many old-time Manning Pioneer family names have completely disappeared from this area.
Even people my age and older probably don't notice or think it has any consequences...not saying they are necessarily good or bad from a majority aspect (mostly bad or mostly good or neutral.)
But I think we need to spend more time reflecting on our past, understanding and learning from it, and in many cases using what has worked in the past and not keep trying to "re-invent the wheel" both figuratively and actual literal aspects.

Derner and Eich were once fairly-common family names in this area. Over the decades some of the old family branches die out, and others simply moved away so there are Derner/Eich Manning descendants out there somewhere.
Most people probably feel I spend/waste too much time in the past but I enjoy it and think it gives me insight into the world-at-large over those who know basically nothing about our past and/or don't care about and feel it is a waste of time.

In this next tribute you'll see pictures from the Derner/Eich/Lage collections and like usual it is a challenge to figure out how they are connected, whether blood or common connections.
That is part of the appeal to me - playing Sherlock Holmes and then if I figure out some connection it almost always leads me to a dozen or more other old Manning family names. The further back I go the more connections I run into...and many times a connection to my family names.

In memory of Colleen (Derner) Eich


September 10, 1930 - January 4, 2023


Click to see the tribute including John Ostrand

I continue to slowly scan the HUGE collection of Russ & Linda (Meggers) Frank.
I'm really glad that their children have allowed me to go through the 8 large totes which go back to the Civil War era Moore family.
Russ has been gone for 10 years and Linda for 14 years.
Whether we want to admit it or not - when we are gone we are GONE!
A lot of people in Manning now won't even know who they were.
For around 50 years I have been trying to make sure that when someone passes away or an old-time family disappears that they aren't completely lost to time.
I continue to work on the Manning Veterans' history book project which is taking a lot longer than I had wanted but because of many reasons this has turned out this way...BUT I still plan on publishing a two-volume Manning Veterans book, and I want to make sure I get as many Manning connected Veterans featured in the book as I can find.
Sadly a lot of the post-WWII era Veterans are not coming forward, and I don't want pages where there are a lot of Veterans' names without any pictures and information.

So I keep plugging away and currently have 2 volunteers who have been searching the Internet for obituaries and military information of Manning connected Veterans.
Now back to Russ Frank...below is a Great Lakes portrait of him I just scanned.
Now most people won't realize how far back his family military history goes and I'll show a brief background, because I have to keep scanning the tubs of pix.

Russell Frank - Great Lakes
Russ' mother was Marjorie (Moore) Frank.
She was the daughter of Brick Moore.
Brick was the son of Joseph Moore - Civil War Veteran.
Joseph was the son of Gilbert Moore - who died at Andersonville during the Civil War.

Constant deterioration with old pictures and why they need to be digitized NOW!


Back: Martha (Richards), Charley, Julia
Middle: Deed, Rhoda
Front: Joseph, Maud, Brick

Joseph Moore

Gilbert Moore
I captured this image of Gilbert from a military web page.
Below is what that image looks like and above is after I did some digital restoration.


Gilbert Moore - original captured image.

I'm hoping to get in contact with the person who hopefully has the original and maybe get them to send it to me so I can make a high resolution scan of it.

Frank/Meggers totes I'm working on...
So if you want to be included with the over 1000 Manning Connected Veterans that will be featured in the Manning Veterans book - contact me ASAP.
Besides Russ, these Manning people are also Moore descendants: Dean Fara's 2 daughters, their grandmother was Joy (Moore) Doyle, Harvey Dales, Chuck Moore, Dorothy (Moore) Strosahl.

We all have a beginning somewhere and for most of us those early experiences are what made us into what we became as adults.
This fellow had his beginnings in rural Manning and was recently featured on a University of Iowa webpage.
Click to find out who the Doctor is

I now have the Manning FFA history added to the link below - just in case you already visited that feature page and the additional information was not added yet...
There is a LOT of information and many pictures. You might not want to go through all of this additional information but it will be worth your while if you like history...the first FFA & Ag is covered including the first FFA/Ag instructor, first Sweetheart, and many other aspects of history going back to the late 1930s - also a lot of articles that were featured in the Manning Monitor about the Manning FFA, the first FFA test plot, concrete platform, etc., including their projects during the WWII War Effort.

SW Iowa District FFA Convention in Manning March 4, 2023


Click to see/hear the FFA convention
For those of you not familiar with FFA, please take the time to go through the various links and listen to the audio clips.
You might be amazed at how involved these conventions are, at how hard the students work, and the great lessons of life they'll learn...
Here is one example of past Manning FFA history that will be featured with the District link above.


Gerhardt Voge's 1940 MHS FFA letter

1957 - actual cow on the Homecoming float
Guess who was the very first FFA Sweetheart - answer is posted in the feature linked above.
I know most people won't go through all of the information in the District Convention feature or the Manning FFA history but I want to make sure this article is highlighted...
October 1, 1953 Spotlite - Manning Monitor
AMERICANISM
It is not the sound of a man's name that makes him an American, nor the accent of his speech, nor the color of his skin. What makes a man an American is his loyalty to certain ideals and principles in which he believes. To be an American means to believe in fair play. Our most popular sports are those in which evenly matched teams play by fixed and fair rules. We do not like crooked players. There is no American, with any spirit in him, who wants anything but a fair chance for himself and for the other person, too.
To be an American means to believe in work. The typical American expects to work for a living and expects everyone else to do this also. He believes in honest work for honest regard.
To be an American means to believe in peace. We are not a nation that unjustly attacks others for our own advantage.
To be an American means to believe in God and religion - not some particular kind but the religion of our own choosing. In our life the place and dignity of our religion is taken for granted. Americans believe in religious liberty, which means not only freedom to differ, but also freedom to agree.
To be an American means to believe in democratic forms of government. In America every man has a right to his own opinion and judgment. We want to be better American citizens and better human beings. We have an abiding faith in democracy.
Diane Rix.
FFA Holding Its Annual Scrap Drive
The Manning chapter is holding its annual scrap iron drive this week with all members participating. Special efforts will be made by the freshmen because if they bring in 1000 or more pounds of iron they are excused from some of the Greenhand initiation activities.
Last spring the Pfister and Carlson corn people gave members free samples of corn to plant with the understanding the chapter would take part in the corn shows this fall. Members are busy selecting their samples to enter in the corn contests and have high hopes of bringing home some of the prizes and ribbons.
Bill Richards, chapter reporter.

Amazing events continue in Manning...where kids can just be kids, and girls can be "sugar and spice, and everything nice."

Princess Prom February 25, 2023


Click to see the Princess Prom

In memory of Mark McNutt


November 14, 1950 - March 9, 2023


Click to see the tribute


Some interesting items found in the Winter home.


Click to see some Schmidt family history

Update from Mr. Miller on SAVE bond


March 8, 2023
IKM-Manning Parents & Community Members:
I can't express how happy I am to share that yesterday our IKM-Manning voters approved the $7.9 million SAVE bond with 71% voting yes. Although the results of the bond referendum will remain unofficial until canvassed by the respective county boards of supervisors and approved by the Shelby County Board of Supervisors, I believe we are moving forward.
This is a win for our kids and the future of education here at IKM-Manning.
I'm thankful that we had a good turnout and you showed your support for our district by voting. I'm grateful for the many volunteers who helped educate voters about our needs and encouraged everyone to get out and vote. I'm very proud of our school board for their persistence in finding a solution that the majority of our constituents can support. I'm also especially thankful for our staff who have continued to press on and show up every day. I know it has been a tough few years and even harder these past couple of months.
Many have asked about next steps, and although we'd love to see this addition completed as soon as possible, we are faced with the realities of the calendar. Many contractors have likely already committed to work for the rest of the year. However, I assure you that the school board will be in discussions right away and we will keep you informed as this moves forward.
School referendums are so important for our rural communities. The bottom line is, if we do not invest in our schools, people will not move to our communities. As our local workforce is aging and many of the businesses in the area are growing, we must continue to be progressive to meet the evolving needs of area employers.
Our responsibility as a school district is to provide an education for our students to succeed not only in the classroom but long-term in life. I can assure you that we will continue to provide the best education for our students while being fiscally-responsible and doing our best to keep you informed along the way.
As we make these long-term investments, we will hopefully be able to attract more people who will want to live and work here.
At the end of the day, this is about the kids. We must continue to evolve to provide flexible learning environments and innovative teaching strategies where students can learn in a variety of ways that prepare them for life.
UNOFFICIAL STATS
1,609 ballots cast (51% of registered voters)
1,146 voted YES (71.22%)
463 voted NO (28.78%)
Thank you for your continued support!
Trevor Miller, Superintendent
---
The preliminary results are in for today's IKM-Manning Special Election.
Overall, the measure passed with 1,146 "Yes" votes and 463 "No" votes for a total of 1,609 ballots cast. With 50 percent approval needed, the results show 71.22% voting "Yes" and 28.78% voting "No."
In Carroll County, there were 821 votes cast, with 776 "Yes" votes and 45 "No" votes for 94.52% approval.
In Crawford County, there were 406 votes cast, with 197 "Yes" votes and 209 "No" votes for 48.52% approval.
In Shelby and Audubon counties, there were 382 votes cast, with 173 "Yes" votes and 209 "No" votes for 45.29% approval.
The votes will now be canvassed by the boards of supervisors in each of the district's counties before the election results become final.
Previous vote in 2020
Voters in the IKM-Manning School District went to the polls Tuesday, September 8, 2020, and failed to approve a $19.2 million bond referendum that would have paid for an addition and upgrade, to create a K-12 center in Manning. Total votes from the combined counties amounted to 1,049-yes.
There were 859 No votes (55% in favor to 45% opposed). The bond measure required 60% approval plus 1, in order to pass.

1936 gym construction

What if the Manning community had NOT voted for the 1970 school bond issue?

Ewoldt No. 5 country school was re-opened in 1963 to house grade school students until the new grade school construction was completed in 1964.
More than likely the Manning School District would have closed sometime after 1970, OR, if the district was still in existence during the 1980s or into the early 1990s - the old high school, which was structurally failing in 1970, would have surely had to be condemned and more than likely a new school bond issue would have never been proposed - so Manning students would have to be bussed to Carroll.
2009 is when IKM merged with Manning...
Would the IKM school district have voted to spend 5 to 10 million dollars to update their old schools or build a new school in Manilla or Irwin if the Manning District had closed?
Or would the IKM district have continued on with their existing school buildings?
In 2009 or soon thereafter, more than likely IKM would have closed and Manilla kids would have been bussed to Denison, and Irwin/Kirkman kids to Harlan.

Of course this is all speculation.
If you are interested in the history of the Manning School District then click on this link below from 2020.


2020 IKM-Manning School bond issue

There is some speculation and opinion but also a lot of historical facts that most people are probably unaware of...

Construction of this gym began in 1972-73 - its 50th anniversary will be 2023-24


November 10, 2022 - an image the community can be VERY proud of!

While I know there are always infrastructure updates and repairs needed - our schools are in amazing shape considering the decades of use.

You WILL NOT see graffiti!!! and if it does show up, our amazing janitors will clean it up immediately.
Respect for property and each other, and Pride in our community and country are probably the most important lessons kids need to learn while growing up and receiving their education...

In memory of Teresa Reischl


May 25, 1955 - March 1, 2023


Click to see the tribute

Let me know if you can't get the 2 MP3 files linked below to play.
At first they would only play with Internet Explorer.
I tried to open them in my Pinnacle Studio and it wouldn't recognize the files.
So the recorder I purchased must be using a different codec that isn't compatible with most audio players - I'll have to go to their web site to see if they have a fix.

I was able to resolve the problem by converting the mp3 files from the recorder, with a converter program I downloaded - I just converted the mp3 file from the recorder to the same mp3 version format and that fixed the problem.
Always amazing at how people can design technology and create programs that aren't more universally compatible.
---
I've recorded so much Manning history over the decades that I've forgotten quite a bit I've done.
I was working with Janice Ress on Marion Ream's pictures she gave me to preserve.
After we were done Jan said I want you to listen to something with me.
She dug out her cassette player and tape and brought it over for us to play.
She said this is the copy you made for me of the 1981 Sisters of the Swish and Der Manning Liederkranz...
I had to think a little and sure enough I remember asking those groups to have a special recording session in the VFW Hall.
Down below are the two sides of the tape, along with the songs and vocalists.
It is totally amazing to listen to now. I believe the songs are playing just a little slow but still sound amazing for the technology of the time.
I purchased a $35 tape to USB recorder and will be converting some more audio cassettes, when I find them and hopefully find the original 1981 tape I made to see if it plays a little faster and clearer.
The Liederkranz songs are much better - probably because I reset the mic/stands and adjusted the recording levels a little lower after the Swish were done performing.

I used my 2 "voice" mics to record the close-up singers and the other voice mic to pick up the general sound of the group.
Later on when I started video taping more community events I started purchasing better mics that would pick up sound/songs/singing in the distance.
The voice mics were more designed for close-up speaking.
I had one mic set for the individual vocalists to sing into and another mic to pick up the group.

Oh if I only had the digital recorders back then that I have now!!!
BUT even with lower quality by today's standards - it is really fun to listen to the performers, several who are no longer living.
The Swish used kazoos, washboards, kettles & pots for drums, and homemade instruments to make the music.
Ruth Hiatt is a RIOT when she sings Good ole Mountain Dew - if you knew her she was a character the way it is and loved to act in community plays, so she was NEVER afraid to get up in front of the public!!!
Centennial Sisters of the Swish
Esther (Anstoeter) Williams on the accordion
Diane (Dalgety) Genzen introduced some of the songs

Beer Barrel Polka
Roll Out the Barrell
Apple Peaches Pumkin Pie - Esther Williams
Wooden Heart - Darlene (Genzen) Vollstedt
Blue Skirt Waltz
Du Du liegst mir im Herzen - Ruth (Brady) Hiatt
Out Behind the Barn - Susan (Grundmeier) Schilling
Oh Lord, It's hard to be humble - Esther Williams
Lucille - Maureen (Williams) Halbur
Ei Ei Ei O Polka - Esther Williams
Mountain Dew - Ruth (Brady) Hiatt
Barbara Polka
Just Because - Darlene (Genzen) Vollstedt - duet with Esther Williams
In Heaven there is no beer - Beverly (Dalgety) Irlbeck
Hokey Pokey - Susan (Grundmeier) Schilling
Wabash Cannon Ball - Ruth (Brady) Hiatt with Arlo Pfannkuch on his "vacuum cleaner" whistle. Arlo sold vacuum cleaners and converted one to make whistle sounds.
Baby Face - Susan (Grundmeier) Schilling
Street Fair Polka
So Long


Sisters of the Swish & Der Manning Liederkranz

Der Manning Liederkranz
Becky Noble - director

Harmony
Build a Mountain
After Dark, A Roving
Wait till the sun shines Nellie - Melvin Renze, Larry Genzen, ?3rd vocalist?
Good ole summertime
Battle Hymn of the Republic
---
If you were a member of the band or choir, please send me the names you remember who participated in 1981.
Here are some names I remember and more from Susie Schilling...
Sisters of the Swish: Janice Ress, Nancy (Stoberl) Stammer, Lila (Mohr) Schroeder, Elaine (Karsten) Struve, Marilyn (Vennink) Pfannkuch, Pam (Kusel) Kusel, Linda (Meggers) Frank, Lois (Weems) Wegner, Gertrude (Farley) Dammann, Rose Anne (Muhlbauer) Nulle, Marlys (Rutherford) Karsten, Elaine (Hansen) Schroeder, Virginia (Dammann) Johnson, Jan (Riesselman) Moore, Lucille (Lamp) Boell, Darlene (Haberl) Willenborg, Jan (Karsten) Lorenzen

Liederkranz: Claus Bunz, Nulle, Larry Schultes, Mike Ferneding, Tom Henderson, Gordell Lamp, Keith Kelderman, Richard Crandall, Lester Joens, Leroy Schultes, Kenneth Puck, Duane Monson, Arthur Rix, Ron Halbur, Raymond Pratt, Wesley Nulle, Warren Puck

Nothing of importance unless you are an Ehrichs or Kusel descendant of the Manning/Aspinwall area...
2023 is the 150th anniversary for the Ehrichs clan who started moving into this area in 1873.
Next year will be the Kusel 150th anniversary with Kusels "invading" the area in 1874.

If my mother was still living I'd probably try to set up anniversary reunions but without her life's experiences and knowledge of the area and the family, it would be very difficult for me to set up.
Anyway, this is to let the relatives know of this amazing historical milestone.
Remember that Manning, Aspinwall, Templeton, Manilla, Gray, etc. weren't here at this point...they started popping up when the 3 railroads came through the area (Manning) starting with the Northwestern in 1880, then the Milwaukee in 1881, followed by the Great Western in 1903.

So there has been a "lot of water under the bridge" since then.

Just think about it - no roads other than an occasional "Indian path" generally made by the roaming Bison here and there, no bridges, no trees for firewood or sawing for construction, predator wolves, Prairie rattlesnakes, wetlands to get your Prairie schooners stuck in, and Prairie grasses up to 6 feet tall as far as the eye could see - along with occasional Prairie fires - the nearest neighbor probably miles away, and the only railroad was the Northwestern 15 miles north that traversed through what are now the towns of Arcadia, Vail, & Westside.
And a lot of people think they have it tough today!!!

Please visit the Manning Exchange for local news, articles, and information...a work in progress.

Many upcoming events.

Korean War Veterans continues


There are lots of Manning Veterans of the Korean era with no pictures or information.
Will you be in the Manning Veterans' book???
Unless more post-WWII Veterans come forward there will be a lot of 1946 to present day Manning connected Veterans missing from the book.

For those of you who are occasional visitors to the Manning Exchange - please make sure to click on the "archived articles" section where previous featured stories are kept.

Click to visit the Manning Exchange

1 example from the Logeland Studio wedding packets.

There are still quite a few Logeland Studio wedding packets available.

Click to read about this important project.
It will help to financially support the Manning Veterans' history book project.

"Let it be known that he who wears the military order of the purple heart has given of his blood in the defense of his homeland and shall forever be revered by his fellow countrymen."
George Washington, August 7, 1782
Just as a reminder: the Manning History book committee continues to work on a Manning area Veterans' history book project.
For those of you who are Veterans or have/had Veterans in your family - will you come forward?
The history book committee will do their best to get as many pictures and information about the 1000+ Manning Veterans but we can't do it all by ourselves.
How many small communities do you know have published 5 history books? The first one was the History of Manning 1898, then the 1981 Manning Centennial book, next the 2006 Manning Quasqui book, and most recently the 2009 Manning School history book. Probably the last book to be published will be the upcoming Manning Veterans' book - unless someone comes forward in the next generation to take over these projects after I'm gone. Will you help with the Veterans' history book project? If you are a Manning connected Veteran or are presently serving and do not submit your military connected pictures and infomation you probably won't be in this once-in-a-life-time Manning Veterans' history book. With a limited number of volunteers we can only do so much on our own but will try to get pictures of as many Veterans as we can. There are over 1000 Manning Veterans so we have a long ways to go before the book can be published.
Manning Veterans are slowly coming forward and below is another example. We hope to eventually get more pictures and information for Mike to put in the book but for now this is what I have to show to you.
Amos Rutz WWII
One thing that many Veterans and people who are submitting information have not fully understood is that this next Manning history book is specifically a Veterans' only book. It won't be like the Centennial or Quasqui history books were, where there is a Veterans' section along with other community aspects. We are aiming for a 2-volume book (around 1090 total pages) which will really be unique!!!
This book will be ALL Veterans' information (and the post auxiliaries) - hence it won't be a "Name, Rank, and Serial Number" only history but we want a complete history for each Veteran.
For instance - below is Louis Boell's picture and the information that was published in the Veteran section of the 1982 Aspinwall Centennial history book. It has the basic information but we are looking for more and I spoke to Louie by phone and he sent more pictures and information - also for his brothers.

To see what Louis submitted click on the link underneath "Are you a Manning Veteran" shown below.

Note: we also want some family background such as parents and grandparents. All too often you will only see just the Veteran's name with their basic military information but without the family connections it will be difficult for future historians and genealogists to know for sure who this person belongs to.

Are you a Manning connected Veteran?

I would like to hear from you!!!
We are starting a Manning Veteran history book project and if you don't come forward you may not be included in the book. NOT because we want to intentionally leave you out but because you didn't come forward.
Same goes for those of you who have Veterans in your family who have passed away. If you don't come forward and help by submitting Veteran connected pictures and information your Veteran may not be included in this once in a life-time Manning Veterans' history book.

Please e-mail me about your Veteran questions manningveterans@davidkusel.com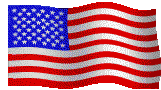 The United States flag
is proudly displayed here and NO other flag is as IMPORTANT!
1 Manning citizen served in the War of 1812
104 served in the Civil War
1 served in the Indian War
5 served in the Spanish American War
350+ served during WWI
650+ served during WWII
87+ served in the Korean war era
65+ (more names need to be found) served in the Vietnam era
55+ (many more names need to be found) served from 1975 to present
29 paid the ultimate price with their lives defending the U.S. Flag
Are you a Manning Veteran?
Are you currently serving and have a Manning connection?
We are starting the Manning Veterans' history book project
Don't wait until you see "Deadline" or it WILL be too late!!!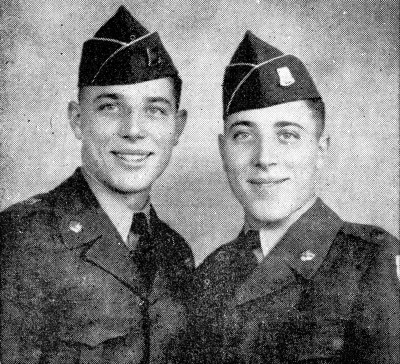 Click to read promos for the Veteran book


There are a lot of WWI and some WWII Veterans pictures with no IDs.

Before you spend time scanning pictures
please look at these instructions


I appreciate your efforts scanning pictures for me but if you only make low resolution scans you are really wasting your time. High resolution scans are the best and only way to really preserve those old pictures.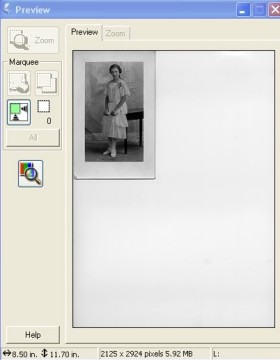 Click to see the tutorial
If you simply don't want those old family pictures you inherited please don't throw them - send them my way.
A lot of times I can recognize a face or location in those old pix.
---
One thing to keep in mind while you are looking for pictures - if they are glued in old scrap books please do NOT try to pull them out or cut them out. I can scan the whole page of the scrapbook and crop out the pictures you want to use in the book. If you attempt to forcibly remove the pictures you will probably damage them and when I scan them that damage will probably show up. This means I'll either have to use my graphics program to touch up the damage which can take a lot of time, or if they are badly damaged I just may not even take the time to scan them.
---
Back to the top