Below are parts of the Friedrich George Christian Kusel & Catharina Maria Dorothea Meinecke tree that I have no contact for.
If you have any clues, connections or are the descendants of one of these trees please E-Mail me

August Kusel who married Wilhemine Karsten
Dorabell Kusel who married Chris Stuhr
Herman Kusel who married Cecille Hagedorn
Anna Kusel who married William Emmons
Laura Wulf daughter of Matilda
Henry Kusel who married Anna Schelldorf (Emma Kusel)
Lena Kusel who married Richard Martens
Blondina Kusel who married Blair Jarvis
Clara Kusel who married M L Tate & Hugo Jans
---
1 Friedrich George Christian Kusel (1819 - 1894) Catharina Maria Dorothea Meinecke (1825 - 1875)
---
---
2 August (A ?? ) Kusel (5/7/1856 - 1/20/1922) (married: 7/19/1883)
(settled in Oregon 1910)
Nellie Ellen Concannon (1865 - 1938)
3 August "Gus" (C.) Kusel (8/7/1892- 4/11/1925) married: (1920)
Wilhemine Karsten
Twins died at birth
4 ? Kusel
4 ? Kusel

August Kusel Jr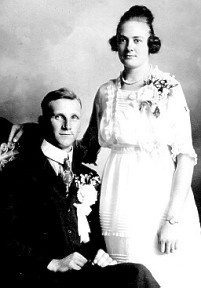 Wilhelmina (Karsten) Kusel

August & Wilhelmina are buried in Salem, OR
---
3 Dorabell Kusel born 1/31/1891
married to Chris Stuhr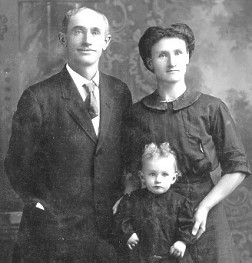 Chris, Dorabell & daughter Violet Stuhr
4 Violet Stuhr
4 Wanda Stuhr
4 Meredith Stuhr
We don't know which Stuhr daughter Leroy belongs to and we believe he would be around 70 years old.
5 Leroy Butterfield
The girls last know address is Las Vegas

2nd marriage of Dorabell: ? - (Unknown first name) Roberts ??
Information from Jens Frank of Germany - January 2008
Chris Stuhr's first marriage February 17, 1898, in Audubon County. His first wife was Sophia Nulle, she died February 7, 1911, in Ward County, ND and she was buried in the Manning Cemetery.
Census 1905 Christ Stuhr, Lincoln, Audubon Co., IA. -- Sophie Stuhr, Amanda Stuhr b. 1900/01, Mabel Stuhr b. 1903/04
Census 1910 -- Chris Stuke, Harrison, Ward Co., ND, Sopia Stuke, Amadas Stuke, Mabel Stuke (This is the way they were spelled in the Census!)
Chris Stuhr remarried abt 1911/12. His second wife was Dora Belle Kusel.
Census 1920 - Chris Stuhr, Minot Ward 5, Ward Co., ND, Dora Stuhr, Violet Stuhr, Alice Stuhr
---
3 Herman Kusel (4/14/1887 (married:
Cecille Hagedorn
Hagedorns from Manning Cecille & Rose were sisters
2nd wife of Herman
Rose Hagedorn
Children of Cecille & Herman
4 Vera Jeanie Kusel married:
? Moss
5 Lee Moss (married:
Jody
6 Philip Moss
The last know address of Philip is in Stanwood, Wa
6
6
6
5 Jean Moss not married: buried in Florida
4 Rena Kusel (married:
? Austin
5 Sidney Austin
Last known address of Sidney is Salem, OR
---
2 Christian Heinrich Johann Kusel (10/14/1848- 5/1/1929)
Wilhelmina "Minnie" Wohlert (7/20/1852-9/30/1920)
Louise Fredericka Wohlert in Christian's OB
3 Anna Kusel (10/25/1891-4/30/1971) (married: /1908)
1st marriage:
William Emmons

4 Lillian Emmons (married)
Henry Marken
Henry Marken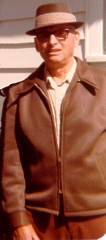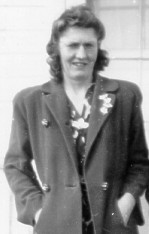 Lillian Emmons
3 Matilda Kusel (6/16/1883- 5/9/1963) ( married: 10/7/1900)
Nicholas Henry Wulf (7/21/1874 - 8/27/1920)
4 Christian Wulf
4 Edna Peters
4 Laura Wulf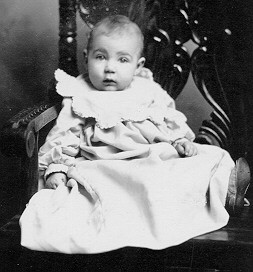 Laura Wulf
Graduated White Lake High School (5/28/1920)
Birth records in Crofton, NE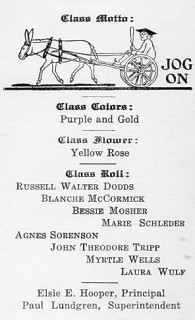 ---
2 Wilhelm Kusel (6/24/1850-11/12/1917) (married:3/1/1873)
Sophia Anna Grube (9/9/1852-10/19/1935)

3 Henry Christopher Kusel (12/9/1873-3/17/1946) (married: 2/22/1898)
1st marriage to Anna Schelldorf (born January 1872 in Germany)

William Schelldorf was Anna's brother who lived in Earling, Ia

4 Emma Kusel (born 8/14/1900 in Washington twp. Carroll county Iowa)
Last known address for Emma Kusel -- according to Florence Kusel is (Bell, California) Emma visited Clarence & Florence Kusel when she was a young adult.

2nd marriage of Henry
Elizabeth "Lizzie" Fastenow (10/18/1874-7/17/1938) (married:7/16/1902)

4 William Kusel (1903 - 1909)
4 Mabel Elizabeth Kusel (9/2/1906)
4 Walter Julias Kusel (7/11/1909)
4 Ervin John Kusel (11/28/1910)
4 Clarence Edward Kusel (1/6/1913)
---
3 Lena Kusel (12/7/1877-9/14/1902) (married:1/10/1900)
Richard Martens
no children ?

3 Blondina Kusel (11/ /1889- ) Blair Jarvis
Last known address - Long Beach, CA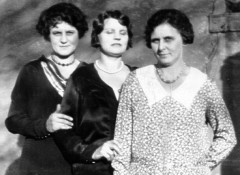 Clara Tate, Blondina Jarvis & Ida Zender



3 Clara Kusel (2/ ? /1887-5/26/1972)
1st marriage Martin Luther Tate (1898 - 1954)
2nd marriage Hugo Jans
Clara moved to California
Last known address - Long Beach, CA


Back to Kusel Family Tree
Shortcut to my Homepage