US Navy Band "America the Beautiful"

Update to May 13 feature below.
Besides James sending me the Grau photo from New Mexico, the daughter of Clark Hershman came to visit Manning and bring me some more old Manning connected pictures and history to scan.
My family and the Hershman family are not related but we have a connection through my mother back to her high school days. During the week, my grandfather would bring both my mother and her sister from Aspinwall to stay with the Hershman family (they rented the second story rooms), then on the weekend he would pick them up and bring them back to Aspinwall...this is back in the days when people didn't travel very far or often by car and some people still used horses and buggies as a main mode of transportation.

Mother was 3 years ahead of Gertrude and 5 years ahead of Clark. Of course they took pictures like kids do - here are a couple of them at 913 Center.


Dorothy Ehrichs, Gertrude Hershman

Clark Hershman, Dorothy Ehrichs

Backyard view 1945
Most people do not understand why I'm so persistent in getting their scrapbooks, collections, and history to scan.
Some people have scanned some of their main/important family connected pictures but doubtful they've scanned them all, or scanned those pictures they don't know who the people are or the ones who are NOT related.
On the other hand, I scan ALL Manning connected pictures and history - I don't concentrate on one family history but all Manning families and know that most collections have non-family member pictures.
A perfect example is in the Hershman collection. When Kathy opened her packet I immediately saw a military picture I did not have and knew was not one of her family members. I knew who it was before even seeing the name written on back, and told her how excited I was that she had this picture because it is an official military portrait of him.
I've been in contact with a few Bingham descendants over the years but they did not have military pictures, especially this one.
I know most people won't care about connections my family has to so many other pioneer families of the area, but it is very important to me because it helps with my historical work by having various pictures of non-family members to share with those families and so I can compare to unknown pictures other people have.

US Navy - Dale Bingham from the Hershman collection.

Now I know most people will wonder why I continue to get so excited in finding a single photo, but then they have not worked on their community history for over 40 years and on a project that will feature over 1000 of their town's Veterans.
The military pictures I have for a lot of Manning Veterans actually came from a non-family member and not the Veteran or family member of the Veteran...people who served in the military would share some of their military pictures with their friends and families would also share with other families that would end up in scrapbooks.
It could be possible that you have the only picture left of a Manning Veteran - many people who inherit those old photos just end up throwing them away.

This is such a wonderful military picture of Dale...all I had are some snapshots of him with a couple of other Veterans but these official portraits are the best images to show what the Veteran looks like.

Now as to my family's connection to Dale - again it is with my mother...she and Dale were 1941 classmates and here is a picture mother has from high school.

Dale Bingham & Dorothy Ehrichs

Clark Hershman & Dale Bingham - previously the only military picture I had of Dale.

I never had the honor of meeting Dale in person but having worked with other pictures of him and Manning's history, I get to know thousands of Manning connected people as if I had met them in person.


I found another connection in the Hershman stuff I recently scanned.
I'm always requesting obituaries and funeral cards and there were several in the Hershman collection. As I opened one of the funeral cards, I immediately knew who this little boy was, even though he died 15 years before I was born.
I've listened to many stories my mother told me over the years and remembered the story about a little boy who she taught through a Normal Training class when she was a senior. She said he was a very friendly and well-liked little boy and would sit on her lap when she read to him...below is that boy.

Johnny McMahon
This picture came from the Mueller collection.

Here is the funeral card I found in the Hershman collection.


Clark Hershman was one of the Pallbearers and why they had this funeral card in their family stuff.

May 22, 1942 John Robert McMahon Dies While At Play
The sudden passing of John Robert McMahon, son of Mr. and Mrs. Francis J. McMahon, was a shock to the entire community. "Johnny" as he was known to his many playmates and adults alike, was afflicted with a heart ailment from birth. In spite of much effort on the part of his little friends, his teachers and his parents to protect him, he died at play on Saturday, May 17th shortly before noon.

At school John was popular with the teachers, his classmates and many others from the grades. On the street and at the store he had many acquaintances, both, young and old. He was a good boy in his home and found much enjoyment in reading and music and in building. His quiet nature and little deeds of kindness endeared him to everyone in his neighborhood. He will be missed by parents and children alike.

John Robert McMahon was born at Harris, Iowa, November 24, 1932, and leaves to mourn his early departure his mother and father Mr. and Mrs. Francis J. McMahon; his sister Mary Alice; his grandmother, Mrs. J.J. McMahon of Manilla; his grandfather, P.K. Paulsen, Sr. of Irwin and a host of other relatives and friends.

Funeral services were held at the Ohde Funeral Home on Monday afternoon at two o'clock with the Reverend Alexander Wimberly in charge. Burial was in the Manning Cemetery. Those acting as pallbearers were Clark Hershman, Dale Bingham, Harold Petersen and Ray Schrum.

teacher, Lucille Hubbard, Johnny McMahon, Superindendent, Amos Lee
2 pictures from Mary McMahon


Mary Alice McMahon -MHS 1947

Francis McMahon & Detlef Hinz
From the Voge collection

April 16, 1936 advertising

From the 1981 Manning Centennial book
MCMAHON FEED & SEED STORE
The McMahon Feed & Seed store originated in Manning July 1, 1933; it was established by F.J. McMahon, better known to all as "Bud". Bud was born and raised on a farm near Irwin and graduated from Iowa State University. After several years as superintendent of schools, he came here from Ocheydan to go into the feed and seed business.
His business was composed of dealing in retail feeds and seeds, farm supplies, and animal health products. He also established an extensive blue-grass harvesting operation that extended from this area into Minnesota, North and South Dakota and installed his own seed cleaning equipment.
The first bushel of hybrid seed corn (then known as male corn) ever sold in the Manning area came from this store and was sold to Julius Hass. Other "firsts" include the first gallon of 2-4D; the first pound of DDT and Chlordane; the first aerosol insect bomb.
The feed store provided the setting for the pinochle club or game that lasted for 39 years and which had as regular players, Frank Gavin, Ben Welch, Albert Dietz, H.P. Hansen, Dan McGrath, Warren Timmerman, Vince Lyden, Gerhardt Voge, Ted Paulsen, Francis (Irish) Brennan, Albert Karsten, Dee Hinz, Bill Halbur, Karl Rohr and Bud McMahon. In 39 years no one was ever caught cheating and everything imaginable in such a game happened during the life of the "club".
In January 1968 Mr. and Mrs. Wade Mohr purchased the business and since it was so well known throughout the area they are still operating it under the same name. The store, located at 814 Third street since 1937, has grown in inventory and the Mohrs found it necessary to purchase the building formerly known as United Lumber at 817 Third street, the original site of the old Green Bay Lumber Company.
The Mohrs added bulk feed deliveries and became grain and livestock dealers along with the feed service. Wade has continued to operate grain and livestock trucks which he purchased in 1946.

1973 Bud & Elsie McMahon 50th anniversary
From the Larry & Doug Fischer collection
You may have noticed I keep listing where each picture came from...if it weren't for these families/individuals coming forward, so I could scan their collections, I would not be able to show you the extensive history I now have for Manning.
From the 1981 Manning Centennial book
F.J. (BUD) MCMAHON
Bud McMahon and wife, the former Elsie Paulsen, came to Manning in 1933 when Bud established the McMahon Feed and Seed store. They both were natives of the Irwin area.
Elsie attended the University of Iowa and completed her training as a registered nurse at Jenny Edmundson hospital in Council Bluffs. Bud graduated from Iowa State University and served as Superintendent of Schools at Ocheyedan before coming to Manning.
Two children were born to them. Johnny died at the age of 9. Mary Alice attended Iowa State for a year and then went on to graduate from the University of Iowa with high scholastic honors. In addition, she was elected to Phi Beta Kapp. She taught school in Iowa City and later at Independence. She married William Klotzbach, an Independence attorney. They are the parents of a daughter, Sarah, and three sons: Karl, George and John.
Bud will always be remembered for his work on the Manning Light Board. He foresaw Manning's growing need for more power - he made the application and led the fight to bring more power to Manning from the Fort Randall Dam. It is rather coincidental that a relative of Elsie's, Mr. Alfred Lage, led the fight in earlier days to get rural electrification to the farms in this area.
The writer of the song, "The Candyman Can" did not know Bud, but the title would certainly apply to him. Along with his generosity in handing out sprigs of holly and mistletoe and boxes of Stover Candy to his many friends and patrons at Christmas time, Bud had a candyman following of all the kids in northeast Manning the year around. On the McMahon's regular evening walks with Bud's pockets full of candy, their expected arrival was always met by reception committees along the way and many a little friend was made happy.

October 28, 1943 advertising


Another very interesting item I scanned from the recent Hershman collection is this 9th grade graduation program.
Take note of the cover page that has an American military plane...remember this was during WWII. Also notice the program themes by the various students...

1942 Ninth Grade graduation

I have quite a few different 9th grade graduation group photos but not for this one.
Hopefully someone will come forward with one so I can scan it.
I KNOW several people out there have this picture they inherited from a parent/grandparent/aunt/uncle - they just have to dig it out and get it to me...

These are the students in this class who served during WWII: Lyle Anthony, Bob Barsby, Clark Hershman, William Hoffman, Robert Lake (KIA), Robert McGrath, Don Mohr, Don Nickum, Harold Schmidt, Howard Schumann, Harold Smith, Orrin Welch.

I won't go into each of these Veterans - only Clark Hershman for now since this is about his family...BUT I would appreciate it if family members/relatives of these other Veterans would come forward and get me pictures and history to add to each of their stories.


Clark Hershman in Leghorn, Italy

Clark Hershman with Higgy

Clark Hershman (middle) White Sands, New Mexico


1960 Ft. Walton, Florida, Elgin Air Force Base

Clark served in the U.S. Army during WW II, from 1945 to 1947, and later served in the U.S. Navy Reserves from 1947 to 1952. He was employed as a weapons specialist at the Rock Island Arsenal from 1951 until retiring in 1982, and traveled extensively during the Korean and Vietnam Wars as a member of the Army Weapons Command.

Here are some fun pictures that show a few of Clark's schoolmates.

Donn Kelsey & Clark Hershman

Top to bottom: Donn Kelsey, Dale Bingham, Clark Hershman
"The Termites" 1939 - note the Bullpups T-shirt


Back: Vincent Lyden
Middle: Donn Kelsey, Pat Sullivan
Front: Bob Johnson, Norman Arp, Don Livingston, Clark Hershman

Back: Dale Bingham, Ray Schrum
Front: Clark Hershman, Pat Sullivan, Ken Jensen (shirtless), Bob Johnson, Vincent Lyden

Pat Sullivan, Norman Arp, Bob Johnson, Clark Hershman, Vincent Lyden
Bob Johnson has an apple stuffed in both cheeks which gave him the silly look.

Clark & Minnie Hershman 913 Center Street


Clark & Minnie come back to Manning for one last visit.
Clark's daughter is looking for someone who can ID all of the Hershman family members in this picture.


Charles Hershman - back row far left
I hope this feature will encourage more Manning connected individuals and Veterans to come forward with their pictures and history so I can scan them and add it to my Manning Historical Digital Preservation Database.
---
I never know where the next Manning information will come from around the US and also never know where that history I receive will lead me and May 13 was no exception.
A few weeks ago I was contacted by James from New Mexico. His mother purchased a framed picture at a thrift shop...she wanted the frame. When they took the picture out of the frame they could see the name Lyden Studio, Manning, Iowa. Fortunately on back there were names written: Emma Grau, mother of Amandus Herman Grau.
So James searched the Internet and found my web page with Grau information and was gracious enough to send the picture to me...there are still people out there who respect history and don't just throw it away.
Amandus & my grandmother, Ida (Grau) Kusel were 2nd cousins.
Emma was a Kracht and married Grover Herman Grau. I have their wedding picture but did not have this individual picture of Emma.
A third cousin of mine on the Grau side worked on a detailed Grau family history years ago, so I checked out the information she had on this Grau family...to my complete surprise I found out that Amandus served in the Navy during WWII - another Manning connected Veteran I did not have in my database.
It is always great to find another Manning Veteran to add to my ever-growing list...but unfortunately I don't have any pictures of him and only the barebones military information from my cousin's family tree database and his tombstone.
My cousin's information stated Amandus & his wife are buried in the Manning Cemetery but there are no headstones with their names and the city database has no record of them. One of my volunteer helpers found them for me and they are buried in the Denison Cemetery.
I'm laying out this little feature story and hope that their 2 daughters or other cousins of this branch of the Grau family will come forward to help with Amandus' military history and pictures.
After reading more of my cousin's information I noticed that Amandus' brother, Walter, served during WWI at Camp Cody in Deming, New Mexico.
The picture James sent me was found in Silver City, New Mexico, which is around 50 miles from Deming, so this is possibly how the picture of Emma ended up in New Mexico.
Another one of my historical helpers recently found this information about Amandus...
He served in the US Navy/Marine Corps from May 7, 1943 to January 2, 1946. He remained in the Naval Reserves for several years after WWII. Other records show that he left for overseas duty on December 1943 and returned on June 1, 1945. Amandus was a Lt. Commander on the USS Phoenix.

Emma (Kracht) Grau - photo that James sent me from New Mexico.

Cleva & Amandus Grau - Crawford Heights Memorial Gardens, Denison

Grover Herman & Emma (Kracht) Grau - parents of Amandus, Walt, and Robert.
Hopefully someone will find this story about Amandus and come forward with pictures and information - especially military...
I sure hope this won't be another Manning Veteran who will just fade into history with only his name on a tombstone, but pictures and information about his service to our country in the future Manning Veterans' history book.

GROVER HERMAN GRAU the youngest son of Detlef and Sophia (Sachleben) Grau was born on January 12, 1873, in Davenport in Scott County, Iowa. As a child he moved with his parents to Crawford County, Iowa, where they settled on a farm. After a few years they moved to a farm near Manning. At the age of nineteen he became a clerk at P.B. Stouffer's Drug Store and two years later he entered a partnership and purchased the business changing the name to Lewis, Grau and Metzger Drug Store. Later the partnership dissolved and in 1914 Herman moved his family to Denison where they owned and operated the Denison Drug Company.
He married EMMA KRACHT of Westside on April 11, 1895. Emma was born in Scott County, Iowa, on March 25, 1872, to August Peters and Catharina (Shippman) Kracht. Grover passed away on a Tuesday in 1918, at the age of 45. Emma passed away at her home on February 8, 1960, at the age of 87 years, 10 months and 14 days. Both Grover Herman and Emma are buried at the Manning City Cemetery in Manning, Iowa. They had three sons: Walter, Amandus Herman and Robert.
WALTER GRAU was born on November 7, 1897. He graduated from Manning High School in 1915. His parents moved to Denison and Walter entered the service in 1916 and served until 1919 in the medical branch of the U.S. Army, at Camp Cody, Deming, New Mexico. He married NETTIE MOORE of Botna. Nettie was born in 1902 and passed away in 1968. Walter was retired and living in Walnut Creek, California at the time of his death in 1982. Nettie is buried in the family lot in the Manning Cemetery.
Walter and Nettie had one son WALTER CHARLES GRAU.
(NETTIE'S Grandfather Joe Moore fought with the Union Army during the Civil War. Her Great Grandfather Gilbert Moore died a prisoner in Andersonville Prison in Georgia. After the war, in 1876, Joe and his wife Martha and their nine children moved to Iowa from Indiana)
AMANDUS HERMAN GRAU was born in Manning on June 6, 1905, and moved to Denison in 1915 when his father purchased the Denison Drug Company. He attended Denison High School and was graduated from the University of Iowa School of Medicine in 1930. He did graduate work in surgery at Harvard University, Cook County Graduate School, Chicago and at the University of Vienna, Austria. He served in the U.S. Navy during World War II and received the Bronze Star for meritorious service while under fire.
Amandus married CLEVA (EMMA) MILLER. Amandus passed away in 1969 at the Crawford County Memorial Hospital following a long illness. Amandus was a member of the Crawford County Medical Society, the Iowa State and American Medical Societies, the American Academy of General Practice and the International College of Surgeons. He was also a member of the Presbyterian Church, the Masonic Lodge, the Shriners and the American Legion. Amandus and Emma had two daughters, Kay and Ann
KAY GRAU married THOMAS SPOONER - California.
One son, JEFFREY THOMAS SPOONER.
ANN GRAU - California.
ROBERT KENNETH GRAU was born on January 11, 1909, married, and was a doctor in St. Paul. He passed away in October of 1959.

I'm so proud of my family's generational history in Manning...basically all of the main branches moved and lived here.
Because of this I'm fortunate to have so many intertwined connections in the community. It seems everywhere I turn, I find some connection I have to other Manning families which allows me to create and show so many little historical aspects of Manning's past.
Coming in a few days will be another story about my family connections and a picture of a WWII Veteran I did not have...so stay tuned!

Tamara Kaye Merriman
Tam Merriman daughter of Alvin and Clariss (Christian) Jansen, was born in Manning, Iowa, July 9, 1949. She grew up in Aspinwall and attended school in Manilla. She excelled in basketball and track, and graduated in 1967. She attended medical training in Iowa City for Phlebotomy. Following her degree, she worked at the UNO Hospital.
On November 21, 1969, she was united in marriage to Robert Merriman in Omaha, Nebraska. She lived in Bellevue, Nebraska; Hampton, Virginia; and Circleville, Ohio, before settling in Manning in 1977.
She worked at Burcliff until it closed and then Pella Corporation until she retired in 2011. In 2013, she owned and operated Garden Concepts green house until her health declined in the spring of 2019. She enjoyed gardening, fishing, and spending time with her family.
Tam entered Manning Hospital in early April and was transferred to Mercy Hospital in Des Moines where she passed away on May 8, 2019, at the age of 69 years and 10 month.
She was preceded in death by her parents and sister, Teresa Benning.
She is survived by her husband Robert (Bob); two sons: Kirk Merriman, Houston, Texas; and Trebor Merriman (Tracy), Glenwood, Minnesota; 6 grandchildren: Meagan Harrison and Caleb Merriman, Hunter (Adam) Jones, Kamie and Kayla Vaughan; and 1 great-granddaughter Addison Jones; brothers: Tom (Carol) Jansen, Hurst, Texas; Tim (Jodie) Jansen, Carroll, Iowa; Ted (Rhonda) Jansen, Aspinwall, Iowa; sister, Terri (Bruce) Mohr, Mapleton, Iowa; and two cats, Snowball and Cali.
From the 1982 Aspinwall Centennial book
Two former students at the Aspinwall school reunion were Teresa (Jansen) Benning and her children, Jenny, Tatum and Matthew, and Tammy (Jansen) Merriman, her husband Robert Merriman, and their children, Kirk and Trebor.

ALVIN JANSEN
Alvin Jansen, son of Henry and Anna Kuhl Jansen, was born one mile west of Aspinwall and later moved into Aspinwall.
He was married to Clariss Christian of Manning December 3, 1948. They are the parents of six children, Tamara Jansen Merriman, Manning; Tom, Denison; Teresa Jansen Benning, Manilla; Ted, Aspinwall; Tim, Boulder, Colorado; and Terri, Aspinwall. Clariss and Alvin have nine grandchildren.
Alvin, Tammy, Tom and Teresa all attended the Aspinwall School.
Clariss taught school one mile east and two miles north of Aspinwall, and one mile east on Highway 141. Before being married, her future brother-in-law, Harry Jansen, was her school director.
They have lived in Aspinwall since 1954, when they bought the Fred Boyens house. Alvin has been patrol operator for Crawford County since 1961; Claus Hansen had this job before. Clariss has worked for L.R. Nelson Corporation since 1964.

Trebor Merriman

Robert Merriman

Alvin Jansen, son of Henry and Anna (Kuhl) Jansen

Alvin Jansen WWII

Alvin Jansen WWII

Nothing going on in Manning (sarcasm)

The Old Guard is gone

For the first 100 years of Manning's existence, generations of families continued on with hundreds of different businesses...the same with family farms.
Then by the late 1970s to early 1980s, the demographics of the community were dramatically changing along with major changes in technology which allowed 1 farmer to manage several thousand acres and businesses in town that once had dozens or more employees were able to run their operations with just a few employees.
Once there were hundreds of businesses in Manning and every section in rural Manning had 4 farm families, the changes seemed to reduce these numbers overnight.
Most farm kids and children of business people in Manning had to go to the cities and out of state to find jobs.
The farm crisis was also in full mode which drastically hurt the small towns and schools of rural America.

But the Pioneer Spirit of Manning that was given a black eye did not die.
Local residents of Manning decided if something wasn't done, that the town would fade away.
The Weihnachtsfest celebration we have today is one of the ideas that began because of the crisis of changes at that time.
While the Manning community continues to struggle, that Pioneer Spirit is still alive and well, but now with a lot of newer/younger generations who have moved here and many who were born here, moved away, have moved back to raise their families and make a living here.

A case in point with the annual community cleanup...there were 90+ citizens who volunteered to help keep our town clean and in good shape.

Whereas each day in the news I see protestors in large communities wanting some type of justice as they see it, BUT the citizens of the Manning community do the opposite...they volunteer in large numbers through various organizations and work hard to solve problems and make this community a great place to live.

There are still descendants of the "old guard" who are active in Manning but are the children/grandchildren/great-grandchildren of those early generational pioneers.


One such generational descendant is Bob Mueller.


Bob Mueller picking up sticks in the Manning City Park during the May 4, 2019, city-wide cleanup


Bob's grandparents and parents were part of the pioneer generation that made Manning into what it is today. Bob operated the family business until 2005 when, like so many rural businesess, had to close the doors due to the ever-changing and fast paced technology of our modern times that continues to challenge the farming community and small-town businesses in 2019.

While some people don't feel it is important or pertinent to our present day life to know and understand our history, I will always show some of that past in my web page feature stories.

There are several reasons why I'm featuring the Mueller family. There are hundreds of other prominent town and rural families but in this particular case, Bob was one of the volunteers on May 4 and the Mueller family has graciously allowed me to go through their collections and scrapbooks so I could scan them and add their history to my VERY UNIQUE and ever-growing Manning Historical Preservation Digital Database.
So I have tons of pictures and history for the Mueller family but generally limited or very little for so many of the other Manning historical families...of which I wait patiently for more Manning connected people to come forward with their pictures and history so I can scan them too.

Pre-1915 view of the Mueller building
Charles Easterly, dentist on the second floor - Feldmann's Place, a saloon & soda pop business to the left.

Henry Mueller

Anna (Wiese) Mueller
Anna comes from the same Wiese family that Gene & Sam Wiese and Gerhardt Voge come from.

Anna & Henry Mueller July 1, 1944

Henry Mueller March 1, 1887 business college certificate

Anna Wiese - Blocker Art Studio - before Lyden Studio came to Manning

As the town grew, so did many busineses like the Mueller Furniture Store.
At this time Henry Mueller had the undertaking business before selling it to the Ohde family.
Ella's Beauty Shop was upstairs and the Virginia Cafe was located in the building to the left.
Now we come to the next generation of businessmen, many of whom served during WWII


Elmer Mueller in St. Lucia during WWII
Son of Henry & Anna Mueller who owned/operated the Mueller business.

Anice "Pat" (Loehr) Mueller, originally from Defiance - wife of Elmer
Pat was also active in the Mueller business.

Display in the Mueller building
Remember Crazy Days in Manning?


Marcella (Martens) Knaack of the Dime Store and Elmer Mueller of the furniture store

Elmer Mueller posing in the Rexall Drug Store February 1968

2011 view - now home of Brickhaus Brews

Now we get back to what prompted me to lay out this feature story in the first place.
At the beginning of this story I mentioned how we see protesters every day in the news. We also are beginning to realize that our technology has many bad side-effects, especially to the youth of our society.
One-on-one communication in person is nearly a thing of the past...with all of the digital "toys" people are using now. Where once all young people worked for their parents and/or had chores and jobs which provided them an understanding and appreciation that nothing is free and we all have responsibilities and need to work hard to succeed in life, today way too many people expect someone else to take care of them.

The following pictures show hard work, responsibility and volunteerism, which has been a big part of Manning's history.
It is great to see so many young people helping out in our community and at the same time learn how to work together and actually communicate in person to accomplish a goal.

Please take a few minutes to read the names of the volunteers at the link provided below. If you get a chance to visit with any of these citizens - tell them THANK YOU for volunteering in Manning.

May 4, 2019 City-wide cleanup volunteers




Debbie (Mohr) Ranniger and 2 youngsters picking up junk along 141.
The Mohr & Ranniger families are also old time generational names in the area.

City park

City park

Along 141

Along the Nishnabotna Creek

Along the Willow Creek


Arps & Doyel working on the lower ball diamond dugouts.

All School Reunion

The All High-School Reunion Committee had a couple false starts in determining the exact date but has finalized Memorial Day Weekend 2020.
The alumni reunion will be on Friday night (May 22nd) at the Hausbarn-Heritage Park.
Plans are in the making for another downtown event (Party on the Bricks?) on Saturday May 23rd.
Pass the word to all of your friends/alumni to make plans to be in Manning for the All-School Reunion next year!


Have you ever been to your own high school reunion in the past?
Time flies by and waits for no one.
Just like history...today becomes history tomorrow - will you be a participant or sit on the sidelines?

So if you haven't seen your classmates and/or your hometown since you graduated or for a very long time - 2020 is your chance to resolve this issue...
Dozens and dozens of Alumni have passed away since the last 2 all-school reunions - 2020 is your chance to meet schoolmates, relatives, and friends...maybe for the last time.
So make your plans now.
Many volunteers will be spending countless hours preparing for this event for YOU.
These area citizens are following in the footsteps of thousands of volunteers of Manning's past who have made this such a great community.

June 19, 2010

They were kids then, and now are Alumni.

Wayne Jahn (May 6, 1934 - September 13, 2010) with his grandson Zach IKM-Manning 2009.
Wayne graduated from the 8th grade at Hayes No. 7, then went to work with his dad on the farm.

Pam Kusel MHS 1965, Dave Kusel MHS 1975, Marge (Kuhn) Kusel MHS 1941, Karla Kusel MHS 1964
Marge Kusel (October 28, 1923 - March 8, 2017)

All-school reunion June 19, 2010

June 20, 2015 Party on the Bricks All-school reunion

Tim Rowedder MHS 1983 (May 5, 1965 - August 30, 2016)

Alumni of all ages
BRICKS
Just imagine the history
That's touched them in one hundred years
They've resonated with laughter
Likewise have been washed in tears
Students who became soldiers
As they marched off to fight wars
Most luckily came home again
To the farms, factories, and stores
The horses that pulled the plows
And wagons with people, and freight
From early tractors, cars, and trucks
The improvements have been great
Hardworking business people
Who have called Main Street home
Progressive in their thinking
Knowing they were not alone
Folks that came together
For religion and education
Participating in parades
In our heritage celebrations
Lots of changes in the future
Next hundred is just as long
But as for Manning's Main Street
It will be standing strong
Craig "Spitter" Moeller
5/27/2014
Manning now has a Motel - click on the "Quick Tour of Manning" link on the left side frame to find contact information.

Get your reservations in now - before the rooms are all booked up for the 2020 event.

Another one of our Greatest Generation passed away. Sadly, he never talked about his military service but his sister gleaned a few facts over the years.
I recently found out about his passing - one of my Third Cousins on the Kusel side. He is related to a lot of people in the Manning area (Rudnick, David, Friedrichsen, Kusel, Borkowski, Wiese, etc.) and connected to the Trinity Church that now stands at the Manning Heritage Park...here is some of his story.

Gilmore Friedrichsen


March 23, 1925 - August 20, 2018

Gilmore entered the U.S. Army on June 9, 1943. He was inducted at Fort Snelling, Minnesota.
He received his training at Fort Knox, Arkansas, and upon completion went to Germany.
He served in the 3rd Armored Tank Division.
Gilmore was transported to Europe on the S.S. Queen Elizabeth - same ship that Hugo David was transported on during the war.
Gilmore arrived in Germany/France several days after D-Day. The unit he joined was in southern Germany and headed north as far as Cologne before he was injured in his shoulder and sent back home. He carried that shrapnel his whole life.
Gilmore returned home on a small ship that broke down along the way, so it took several weeks to get back to the states.
He was awarded the purple heart.
Gilmore was discharged February 16, 1946.


Wilhelmina & Christian Kusel, Jr. in South Dakota
2 Christian Heinrich Johann Kusel (10/25/1848 born in Nausdorf, Germany)
Christian William Frederick Kusel (10/14/1848-5/1/1928)
Wilhelmina "Minnie" Wohlert (7/20/1852-9/30/1920) (born in Schunedorf near Lutenberg, Germany died in Deadwood, SD)
Wilhelmina Louise Fredericka Wohlert in Christian's OB
3 Rosa Kusel (4/10/1876-6/4/1949) (married: 11/16/1895)
Henry Herman Friedrichsen (7/25/1873 - 9/18/1933)
Rosa was born in Audubon County/Lincoln Township
Henry was born in Clinton County
4 Herman Detlef Friedrichsen (6/20/1896 - 8/15/1964) (married: 10/15/1919)
Mary Agnes Lutwitze (2/6/1890 - 8/30/1962)
4 Clara Christina Friedrichsen (10/24/1897- 12/1/1978) (married: 2/23/1921)
Friedrich Christian Wiese Jr. (12/2/1898- 2/16/1965)
4 William Henry Friedrichsen (11/25/1899- 1/15/1983) (married: 12/6/1923)
Edna Alvina David (1/25/1901 - 4/5/1996)
1st marriage of Edna: Edward Lehmberg (married: 1/26/1921)
5 Gilmore Albert Friedrichsen
4 Helena "Lena" Wilhelmina Friedrichsen (2/1/1901- 4/7/1987) (married: 10/1/1924)
Emil Otto August David (6/10/1903- 1/29/1994)
4 Julia Johanna Friedrichsen (4/29/1904- 11/5/1979) (married: 2/1/1928)
Roy Karl Borkowski (2/27/1907 -9/5/1963) Christian name LeRoy Carl Borkowski
4 Flora M. Friedrichsen (3/25/1906- 1/5/1989) (married: 6/19/1951)
Walter William John Polzien (1/13/1907- 12/31/1992)
Walter's first marriage: Pearl Alvina Schramm (10/2/1934)
4 Edward Martin Friedrichsen (7/3/1908 - 12/29/1997) (married: 3/23/1940)
1st marriage: Eva Godwin (5/8/1915 - 9/12/1996)
2nd marriage: Irene Rysgaard (4/7/1918- 3/14/1996) (married: 7/22/1977)
4 Emil (H.) Friedrichsen (7/3/1908 - 10/25/1981) (never married)

Rosa, Lena, Anna Kusel


Henry, Herman, with Clara on Rosa (Kusel) Friedrichsen's lap.
These 2 pictures above are what original size low resolution scans look like from 1996...and why I'm so insistent on getting original pictures to scan with my equipment.

Original Trinity Record book baptism information.
This book survived the March 23, 1913 tornado that destroyed the original sister church.


October 2018

Gilmore A. Friedrichsen

Gilmore Albert "Gil" Friedrichsen, Milton-Freewater, passed away August 20, 2018, at Park Manor Rehabilitation Center in Walla Walla at the age of 93 years.

Memorial services will be held on Tuesday, August 28, 2018, at 2 p.m. at Christ the King Lutheran Church in Milton-Freewater. Private inurnment will be held at Milton-Freewater Cemetery. Memorial contributions may be made to Christ the King Lutheran Church in care of Munselle-Rhodes Funeral Home, 902S Main, Milton-Freewater, Oregon 97862.

Gil was born March 23, 1925, in Audubon County, Iowa, the son of William and Edna (David) Friedrichsen. He was baptized at Trinity Lutheran Church in Lincoln Township, Audubon County in 1925.
The family later moved to Watertown, South Dakota, where Gil graduated from Watertown High School in 1943. Two days later he was inducted into the Army on June 9, 1943, and sent to the European Theatre after training. He received the Purple Heart and was discharged on February 16, 1946. He played percussion instruments throughout high school and after returning from the war zone, continued his percussion activities in a dance band. He attended and graduated from MacPhail College of Music and Dramatic Art on June 2, 1950, in Minneapolis, Minnesota. Later he moved to Milton-Freewater and worked in cold storage for Umatilla Canning Co., Western Farmers, and Watermill Foods until retirement in 1987.

Gil was an active member of Christ the King Lutheran Church for many years. He married Lorraine Clark on August 26, 1967, and later divorced on October 16, 1972. He enjoyed traveling in the US. as well as a couple trips to Germany with family.

He is survived by a sister, Gloria R. Schmidt of Leavenworth, Washington; step-daughter, Vickie Clark-Herrle and Rich of Oregon City, Oregon; step-granddaughters, Jordan, Clarise, and April Herrle; and numerous nieces and nephews. He was preceded in death by his parents; a brother, Veril H. Friedrichsen; and his wife, Bernice; brother, Harlan E. Friedrichsen and his wife Shirley; and a brother-in-law, Delbert G. Schmidt.
To leave a condolence on line visit www.munsellerhodes.com

I scanned these photos from the Ardith (David) Lage collection.
Ardith & Gilmore were first cousins.


William & Edna (David) Friedrichsen

Gilmore

Veril

Harlan

Gloria - 1951 graduate Watertown, South Dakota

Christmas 1959 Back: Gloria, Harlan, Veril, Gilmore
Front: Edna, Bill

2003 Kusel reunion at the Kusel farm near Manning


Delbert & Gloria (Friedrichsen) Schmidt, Gilmore Friedrichsen

Gilmore Friedrichsen

It's National Nursing Home Week May 12th - 18th!!
Accura Healthcare of Manning (Manning Plaza) would like to invite all volunteers and the public to an Ice Cream Social on Thursday, May 16th from 2-3 p.m. in the dining room.
We would like to show our appreciation to the many volunteers who bring joy and friendship to the residents who call Accura their home, as well as introduce and welcome Bruce Boehm, Sr., Administrator, to our community.
We look forward to seeing everyone!
Mindi Boyle

I received a small collection from the Kuhse family out of town and need to get them scanned so I can return them.
Here is another picture I've never seen from the 1931 50th Anniversary of Manning. I have scanned quite a few pictures taken at this location by Lyden Studio but this is a new one to me. There are names on back and I'm hoping to confirm they were written left to right, so if someone recognizes their parent/aunt/grandmother please let me know.
Bernice Kuhse, Dorothy Bartels, Eldora Meggers, LaVerne Kuhse, Leluth Chopion, Florence Karsten or Koester, Iona Derner, Vera Juels, Eunice Lamp, Louise Ossenkop, Maxine Kuhse, Rosalie Bueltel, Arlene Jensen, Ilna Ramsey

I've compared the various letters to make sure I have the correct spelling but 3 of the names I'm not quite sure of so if you know the correct spelling please let me know.
I haven't had time to look up obituaries to see if I can find their names in one of their siblings write-ups.

Here is a threshing picture taken circa 1940.

Back 7: Amos Kusel #1, Harold Schroeder #3, George Opperman #7
Middle7: dark face probably George Kuhse, hidden face #2 ?, Hugo Hansen #5, John Musfeldt, Jr. #7
Front 3: Alvin Kuhse, Glenn Kuhse, ??


No cell phones, no tweeting or facebook, just good ole fashioned hard work and comradery where the men and some boys would accomplish something productive and at the same time communicated directly to each other...even though it was HOT, ITCHY, DUSTY, and plain ole hard work, they also had fun. The women slaved over hot cook stoves (probably in a summer kitchen) and prepared a meal and lunches.

During the lunch/meal everyone would talk about the topics of the day and the youngsters could hear stories about the past.

This would go on over several days to a week, where the threshing crew would go from one neighbor to the next to finish the oats season.

When you think how hard you work today, you need to be thankful you don't have to endure the day to day challenges the generations like this were dealt.
After a hard day of threshing, they had to go home to do chores, feed their horses and livestock and probably do other things too.

We need to be so thankful for how easy we have it today!

And to those protestors we see on a daily basis around the world - you need to be thankful too, because if you lived back during these days you wouldn't have any time to SIT around and protest whatever you favorite pet peeve is...if you did you probably would have starved to death.
People back then would not have put up with your lazy, everything is owed me, I've got it so tough, attitude.

Update to Manning town baseball teams:
For one summer I was a member of the Manning Blue Sox. The team manager was Dr. Robert Dappen.
We had wool uniforms with gray shirts and pants w/blue socks and sleeves.
Some team members were Dave Peters, Dick Bowers, Alan Fonken, Tom Bennett.
Team membership was sort of fluid as I recall. At one point we had a pitcher from Templeton who was really fast.
Dave Peters handled the major part of our pitching load. We played various other town teams. I remember at least one road game in Denison.
Jay Musfeldt

If anyone has team and/or game/random pictures of this or any other Manning town team please e-mail me.


Dave Friedrichsen and I are looking for pictures and a name of the Manning town baseball team that played in the late 1950s.
He also remembers being at one of these games in 1957 where the announcer said they were going to shut off the lights so everyone could watch the Russian satellite, "Sputnik," cross the dark skies of space.
Then he remembers going to a burger place across 141 where they would get an ice cream cone after the games.

Oh, if only Kenny Dethlefs was still living, I'm sure he could tell me all about it.


Saunders Cafe 1956

Later on this business was expanded into Saunders' Steak House with a motel.
It was located on the north side of 141 and down the hill a little ways to the northwest of the ball diamond.
Don Zubrod's car wash stands in that area now.


Does anyone remember Charles "Pitts" Gruhn and his train collection?

He lived upstairs at 313 Main and Dr. Bruce Fenchel, dentist, was on the other side of the second story. I happen to have this picture scanned from the Peters collection. Cynthia Genzen remembers her dad being friends with Pitts and why they have this picture...unfortunately it does not show the train set/collection.

Charles "Pitts" Gruhn in his upstairs apartment.

I'm wondering if that is an animal skin on the wall that was stretched out and painted with the image of a girl holding a basketball with an M on her shirt.
I'm sure that got thrown away after Pitts died but boy would it be interesting to know if the M and girl were representing a Manning girls' basketball team.

Princess Cafe 406 Main where the Plaza is now


Pitts Gruhn with glasses on, then Robert Kuhl & wife Bertha (Vollmer) Kuhl - circa 1929.
Pitts would have been around 42 at this time and worked for the Kuhls for years.
I know there are more pictures out there somewhere - the people who have them probably don't know they have them or know exactly what the picture is of, but if I can only get more people to bring me their old collections/scrapbooks/boxes, I'll probably find a lot more Manning history...just like I'll bet someone has a picture of Pitts Gruhn's train collection.
All you have to do is dig out those old collections and get them to me - I'll do the actual work of scanning, identifying, and preserving...

I continue to work on the Manning Veterans' history book project.
A Kruse descendant from Wisconsin has been sending me pictures and information about her grandfather to scan.
I always find something new, unusual, and interesting with every Veteran I work on...and this WWI Veteran's story is really unique but not all that unusual.
Here is a brief story for now about Claude Kruse...

Claude Kruse on the right

"Claude Kruse died September 27, 1918, with honor serving his country"
There is one BIG problem...he lived to be 73 years old!

August 19, 1950 - Jake (Claude) & Ruth Kruse on vacation in Chicago, Illinois, during Ruth's birthday


Here is what we know about this horrific mistake made by the military:
Claude Kruse was fast on his feet so he was a "runner" who delivered messages while serving in WWI. During one of his "runs" he was hit by German shrapnel. He was severely wounded and was marked as dead. Later, when the dead were being collected, someone noticed he was breathing. He was treated for his injuries and lived to be 73 years old, although he walked with a limp the rest of his life.
His family was erroneously sent the death certificate, and we don't know how or who eventually officially corrected the error.
Just imagine the anguish his parents would have gone through thinking he was dead and how relieved they would have been to find out he was alive.

Fortunately the granddaughter was told at least some of this story...just think if she had not been told and this information would not have gotten to me for use in the Veterans' book...I may have run across records that showed Claude had died and then never would have looked further to actually find out he had survived.
To make things more complicated he later changed his name to Claus and then went by Jake, so even if I had found him I might have not realized that Claude & Claus/Jake were one in the same person.

This is why more Manning connected living Veterans need to come forward so I can get their stories recorded as accurately as possible before all of their information is lost.
I have run into other recorded errors about Manning Veterans...Ralph Hagedorn's discharge papers had a wrong medal and wrong mission listed on his discharge papers.
Fortunately I found his copy that he corrected, otherwise if I would have gotten a copy from the county courthouse, I would have used the wrong information for his write-up.

Having the "patience of Job" is how preserving history actually works.
It doesn't come quickly unless someone else has previously worked on it for you...
Diane (Dammann) showed this picture to her aunt and she was able to ID many of the students.
I posted this picture some time ago and just now Diane e-mailed me with the information.

I'm sure more people can ID pictures and answer questions for me and just won't get involved...but sooner or later someone comes along and helps me.
The sad thing is, it won't be many more years before there won't be anyone old enough to answer my questions and ID these old pix because they will no longer be living to help.

SO NOW is the time to help me if you or a relative of yours can!!!

Iowa No. 2 country school


Back: LaVerne Hass, Bennie Otto, Helen Hass, Melvin Hass, ??, Elmer Otto
Center: ??, Malinda (Otto) Dammann, ??, Alberta Lamp, ??
Front: Milda (Otto) Malone, ?Meggers?

This picture came from the Voge/Lamp collection I've been working on for several months.

This is what makes preserving history exciting, even when I get IDs for just one picture...for some pictures it has taken up to 4 decades to find the IDs or for someone to come forward, but well worth the wait - problem is time is running out fast!!!

This will be a shot in the dark but I'm hoping that the Porter family descendants will see this message and contact me.
I'm looking for pictures of the Porter family and specifically of Myrtle (Nesler) Porter, who was Manning's first librarian. Below is a picture of Myrtle's husband, Clarence, and his sister, Maude.

Clarence Porter

One of these gals is Maude Porter and the other is her sister-in-law.

Art Rix had identified the picture of Clarence for me - he also told me that Clarence was a good friend of his. Clarence graduated from MHS in 1927, a sister Alice in 1930 and Maude did not attend Manning schools.
The 2nd picture of Maude was part of a collection that a lady has been sending me to scan over the last 8 years from out of state.

This is what is "GREAT" about AMERICA
...that we have FREEDOM of SPEECH!!!

A Manning Veteran proudly flies the American flag.
Below it he expresses his first ammendment right - the Freedom of Speech.


Freedom of Speech Clause
The Freedom of Speech Clause of the First Amendment is one of the most valuable and precious rights guaranteed to Americans in the United States Constitution. The Freedom of Speech Clause of the 1st Amendment reads like this:
"Congress shall make no law...abridging the freedom of speech."
Freedom of Speech is valued by most people as a God-given right that is so important, it must be guaranteed by the government. Americans after the Revolutionary War decided they did not want the government restricting their speech. In general, at the time of the writing of the Constitution, the concern about protecting free speech was in regard to protecting political speech.
They wanted to be able to express their opinions about political candidates and laws they might pass. If the government was allowed to censor viewpoints it didn't like, the people would end up with a government that favored certain people who had political power and oppressed everyone else who did not agree.




Selective history

"God Bless America" Kate Smith 1938

Excerpts from the Internet
"God Bless America" is an American patriotic song written by Irving Berlin during World War I in 1918 and revised by him in the run up to World War II in 1938.
Berlin, born Israel Baline, had also written several Jewish-themed novelty tunes.
In 1938, with the rise of Adolf Hitler, Irving Berlin, who was Jewish and had arrived in America from Russia at the age of five, felt it was time to revive it as a peace song, so "God Bless America" was introduced on an Armistice Day broadcast in 1938, sung by Kate Smith on her radio show.

Now the hate America first crowd is going after Kate Smith.
I'm not going to debate about what she sang that is deemed racist by some people, BUT the totally hypocritical and one-sided judgment from those self-proclaimed "moral" PC police and cowardly America hating people who use parts of history as a weapon for their own monetary and political purposes, when they are just as, if not more, "racist" by their terms than those they accuse - the "Pot calling the Kettle Black."
These gutless people feel self-righteous about going after someone who is deceased and can't defend herself...
Excerpts from just one of many opinion websites about this issue:
The New York Yankees Major League Baseball franchise took Kate Smith's rendition of "God Bless America" off its seventh-inning stretch playlist when its managers learned of the singer's "history" of racism. Evidently, as reported in the New York Daily News, Kate Smith recorded a song in 1939 with blatant racist content.
If you dig a little deeper, the racist actions of Kate Smith can't hold a candle to the racist past of Major League Baseball - including the N.Y. Yankees.
In fact, MLB teams refused to hire qualified black players for decades, and well into the 20th century. If your past actions affect how you're viewed by today's standards, as the N.Y. Yankees deem the case to be with Kate Smith, this makes MLB one of the most racist organizations still active in America today.

Make sure to scroll down to the Ellen Hoffman tribute, and click on December 7, 1941, to read an account by Ellen who lived during hard times of the Great Depression, WWII, and early Midwest farm life - from an era of US citizens, like Kate Smith, who fully understood what sacrifice, hard work, and love-of-country meant.

Other recent moronic perceptions of history...
Edelweiss, from the Sound of Music, is deemed a "Nazi" song.


Edelweiss


Ole bossie below is really burping in disbelief of 1 ignorant so-called news person's comments...

Why do I care and bother to comment? The "Sound of Music" is one of my favorite musicals and that some idiot would equate "Edelweiss" as a Nazi song needs to be mocked, made fun of, and rejected by everyone.


The gist of the idiocy found on just one of many Internet websites
"'On Thursday, a New York Post reporter tweeted that President Donald Trump played the song "Edelweiss" at the White House.
The New York Times' White House correspondent, Maggie Haberman, suggested the song was a Nazi anthem, inspiring rightful backlash on Twitter. She seemed to stick with this false view, even after she was called out on it.

"Edelweiss" was being played as we walked into the @WhiteHouse
- Nikki Schwab (@NikkiSchwab) April 18, 2019

Flabbergasted, Haberman responded, "Does...anyone at that White House understand the significance of that song?'"

Here is just one of many websites that will explain how this nonsense all came about.
https://pjmedia.com/trending/new-york-times-white-house-correspondent-thinks-edelweiss-is-a-nazi-anthem


Food for Thought
As a dumb ole Midwest Iowa farmer I can't resist showing this animated gif...
Many members of the so-called news media and politicians are pretty much nothing more than a cow chewing its cud - just regurgitated opinions and political brain-dead nonsense.
Ole "Bossie" takes the time to "chew things over" twice before finally digesting food in her 4-compartment stomach.
The media - anyone for that matter - should think a little more before they spread "their opinions" around as facts.
We shouldn't believe anything we hear and read - especially the first time around.

Quoting Walter Cronkite "And that's the way it is..." April 28, 2019


The nice thing about maintaining my own web page is that I don't have to worry about some elitist PC cop removing or blocking my ability to speak my piece.
---
Did you know?

Virginia Struve - Mrs. Roy

Virginia was a senior in high school in 1950 when she met the real Maria von Trapp at St Anthony's Academy in Carroll.
During the school assembly, Virginia and another student were chosen to go up on stage to stand with Maria.
Students in 9 through 12 attended the assembly program.
Virginia doesn't remember much about what Maria spoke about anymore but it mostly covered the Catholic faith. None of the other von Trapp family members were there and Maria did not sing any songs.
At this time, Maria wasn't as well-known and famous. In the 1950s the family made a series of records of their singing and not until the Broadway musical "The Sound of Music" in 1959 and the film came out in 1965, did the von Trapp family singers become widely known.

Pearl Ellen (Coleman) Hoffman
October 14, 1925 - April 26, 2019


Ellen, Mike, Julius Hoffman 1964

Pearl Ellen Hoffman, age 93, of Carol Stream, Illinois, passed away on Friday, April 26, 2019, at Belmont Village in Carol Stream.
She is survived by her son, Michael Hoffman of Exira; a sister, Shirley Coleman Dewiller of Washington.
Visitation Friday, May 3, 2019 9:30 AM Ohde Funeral Home, Manning
Funeral Service Friday, May 3, 2019 10:30 AM Ohde Funeral Home
Interment Friday, May 3, 2019 Manning Cemetery

Washington No. 5 country school


Ellen Coleman & Earl Singsank

Ellen loved history and lived through some of the most important times in our US history.
She wrote me often and sent memories she had and all kinds of Manning connections for the area's past.
Here is one letter she sent to me about December 7, 1941.

December 7, 1941

More pictures and information coming when I find time and try to get caught up with my back-log of projects I just can't get completed now with so much else going on that I need to work on...

The Easter Bunny visits the Manning Plaza

Rita (Nissen) Saunders
More pix coming as I find time during this busy springtime.
I'm hoping to also get to the school musical audio and pictures but because of the late spring and flood, I'm way behind on work around the farm.

Jeanne Lyden called me and gave me the names of her family in this picture. Vincent is Jeanne's father.
She described where this house once stood on Fifth Street (south side) - in the 2nd block over to the east from the Terrace Apartments along Center Street.
I'm going to see if I can figure out the exact location and take a picture of the vacant lot or if a home has been built there now.

On back of the picture was written: The Lyden family, Manning Iowa


Circa 1903: Mary Lyden, Vincent Sr., Bonito, Beatrice, Wanda

A fellow (outside of Manning) purchased an old Lyden family picture and is wondering if anyone could ID the family names and/or the home in Manning. The fellow scanned the picture for me so I could post it on my web page.


Manning Little League
The Manning Little League has a fun opportunity for our local businesses. The Little League is selling 3x6 mesh outdoor banners to hang on the baseball field fence.
The details are included in the attached sign up form. I will be working with interested businesses to create their personalized banners with logos.
It's a win, win for everyone as it'll be great way for businesses to advertise as spectators drive through town & it supports kids in the little league program!
For more details, please contact me at 655-2660. Thanks in advance for your support!
Beth Swearingen
MANNING MUNICIPAL UTILITIES
321 Center St.


Click for a printable form

There is going to be a delay in getting the pictures posted.
I have a number of projects on the farm that need to get done, but as soon as I get them finished, I'll get back to editing the pictures and sound for this school play...
Thanks,
Dave

The Princess Who Had No Name
March 31, 2019
At the auditorium in Manning.

OOPS! my sword broke...
More pix and I will attempt to add sound with some of the pictures will be coming soon...BUT this is going to take even more editing time so please be patient.


1926

Manning Hillside Splash


Click for a printable flier

In January of 2018, I created this historical perspective linked below about recreation in Manning and also information and graphics for the current proposed project for the Rec Center.
It shows how projects don't get done overnight and also how very important volunteers and donations are to every project.
Update on the Hillside Splash project
On May 15, 2018, the city council approved $400,000 in matching funds for the proposed Hillside Splash project. JEO Consulting has been working on design ideas and a proposal to complete this project in 3 phases.
Phase 1 will begin in 2019-20 with construction beginning in 2020-21, or as soon as funds are raised.
A zero-depth pool with some play features are planned in phase 1, with the slide aspects in phase 2, and a spray pad for phase 3.
Click on the link below to see some very interesting history on how Manning achieves so many amazing things and is now working on another unique project.
Manning Hillside Splash

Oh the Fun of playing in the Sun (1968)


1909 cartoon about 2 boys nabbing their friends' clothes while "skinny dippin.'"

History can be as complicated or simple as people make it.
What's wrong is when self-appointed "history police" take it upon themselves to be the ones who determine what history we should keep and what history they feel needs to be destroyed...they are the "book burners" of today.
They spout all kinds of sophomoric statements, which most of the time have no basis in fact or historical perspective - only what they believe their truth is, and anyone who disagrees with them is evil or represents what they claim is bad.

I saw this item on E-bay and purchased it. It caught my eye from the standpoint of several historical aspects so I felt it needed to be preserved in my Manning Historical Database.
More commentary about this item coming...

There are so many ways to preserve and present history...pictures, video, audio, written words, and sadly, in many cases - nothing is done so individuals and events just disappear completely over time.
In 2016, I sat down with Orland to get his military story and also his "Manning" story.
Below is a link to one of the audio sessions I had with Orland. I'm using this audio and other sessions to create a story about Orland's life...
One thing nice about capturing audio is you get to not only hear the voice of the person featured but you get to hear his laugh and inflections in the way he uses words.
The audio is about 1 hour long. I removed some of the dead space and less important parts of the conversation and hope that you will take the time to listen to Orland talk about some of the highlights about the Manning Ag Center history.

Orland Fara remembers...February 2016

An observation I made during Orland's funeral was the lack of attendance by business people and Manning citizens in general. I realize many of them paid their respects at the viewing the day before and the church is relatively small but having attended funerals for 50+ years and knowing Manning history...society has changed a lot - it was quite common when a businessman passed away years ago that the businesses on Main Street closed down during the funeral and most of the owners attended the funeral.
Here are just two examples.
Ulysses L. Patton
July 30, 1908
ONE OF OUR OLDEST PIONEER CITIZENS PASSES AWAY LAST SUNDAY AFTERNOON.
Was a Member of the City Council for Fifteen Years and on School Board for Nine Years.
Mr. Patton has been in the stock business in Manning for a number of years and was associated in the business with his son, Dwight, at the time of his death. As a token of the esteem in which Mr. Patton is held by the business men here every place of business in the city was closed from 10 to 12 o'clock, during the time of his funeral and all public work was suspended the entire day.

John Frahm, Prominent Business Man Died Tuesday
Entered Into Rest May 28, 1940 At Home Manning
The spacious funeral home and every, available place around the premises was occupied by friends during the services. Every business place in town was closed in his respect during the services.
The deceased leaves many memories and some heritages which will endure through Manning's history. He was one of the towns leading citizens; a man of pleasing personality; jovial; kind and honorable. He was a good friend to have and he had a host of friends. The Chamber of Commerce, Manning, 3-Mile House and 5-Mile House Schuetzen Verein, of which he was a member, and other organizations always found him a willing worker and liberal giver. The town and community will feel his departure in losing a faithful helper and progressive citizen. He was a faithful husband and a kind and loving father in his home and gave himself unselfishly for the comforts and good of his family.

Military honors

Another reason why more citizens should have attended the funeral was to honor and show respect to Orland for his military service...a Veteran of the Korean War.
Now these comments are solely my own and not intended to judge/criticize anyone but just as an observation of change over the years.
Orland Fara
June 25, 1931 - April 22, 2018
Visitation Wednesday April 25, 2018 , 3:30 PM - 7:00 PM at Ohde Funeral Home, Manning
Funeral Service Thursday April 26, 2018, 10:30 AM at First Presbyterian Church, Manning
Visitation resumes at church at 9:30 AM.
Interment with Military Honors will follow the funeral at the Manning Cemetery
More information and pictures coming...

Please visit the Manning Exchange for local news, articles, and information...a work in progress.

Many upcoming events.

Korean War Veterans continues


There are lots of Manning Veterans of the Korean era with no pictures or information.
Will you be in the Manning Veterans' book???
Unless more post-WWII Veterans come forward there will be a lot of 1946 to present day Manning connected Veterans missing from the book.

For those of you who are occasional visitors to the Manning Exchange - please make sure to click on the "archived articles" section where previous featured stories are kept.

Click to visit the Manning Exchange

1 example from the Logeland Studio wedding packets.

There are still quite a few Logeland Studio wedding packets available.

Click to read about this important project.
It will help to financially support the Manning Veterans' history book project.

What makes up a community?
Just ONE person
who is a son or daughter
who is a brother or sister
who has a school chum
who is related to someone in that town
whose friend has a friend in that town
whose friend is related to someone else in town
who may have moved away but still thinks of the place they grew up as home
We would like to hear from you, the "1983 Leaders of Tomorrow" who have relatives and chums in your hometown of Manning, Iowa.
In their own words
Attention "1983 Leaders of Tomorrow"


Who is the sister of the meteorologist linked below?
Click to see the answer in her own words

Who grew up on a farm south of Manning, has chased tornados, and is now a meteorologist for the National Weather Service?
Click to see the answer in his own words

I have been receiving questions from various "1983 kids" about what type of information we would like them to write about.
Please read through the meteorologist's story to get ideas for you own personal write-up.
Then send me an e-mail so we can work out your story.

Note: Your story does not have to be as thorough as found at the link above but at least send us a couple paragraphs to bring us up to date from 1983. Here is the DIRECT link to the 1983 web page.

Parents of the "1983" kids - please encourage your children to send in their updated information and any pix they may want to include.
Sometimes a little nudge by mom or dad will get the ball rolling!
Each 1983 "Leader of Tomorrow" has interesting family history.
Here are the names of the "1983 kids" who we are looking for an update from...
Aaron & Courtney Potthoff, Adam Croghan, Andrew & Amanda & Brandon Puck, Alex & Abbey Ranniger, Allison & Megan Keese, Angela & Heather & Michele Hass, Angie & Alan Irlbeck, Bradley Christensen, Bryan & Nathan Rohe, Chelsea Souter, Christin Ann Fara, Christopher Wegner, Cole & Ty Henderson, Dale & Vanessa & Derek Hargens, Daniel Wayne Tibben, Daniel & Janelle Stribe, Dawn & Derrick Rohe, Dawn & Michelle Willenborg, Elizabeth & Jamy Zinke, Ericka & Andrea Ehlers, Gary & Beth & Tim Ferneding, Heather & Jessica & Jimmy Switzer, Jackelyn McKeighan, Jamie Jo Irlbeck, Jeffrey & Joey & Jeremy Irlbeck, Jeffry & Kelli & Jason Lorenzen, Jeremia Rex Macumber, Jennifer & Jason & Renee Knueven, Jennifer & Jeremy Misselhorn, Jeremy Puck, Jessica Rasmussen, Jill Kienast, Joe Stein, Joseph & Mackenzie Hinners, Kasie & Andrea & Amy Lorenzen, Kenzie Kae Kerkhoff, Lauren & Shad Bauer, Marte Wanninger, Matthew & Mandi Weitl, Melissa & Angie Pfannkuch, Michael & Amy & Jeremy Kasperbauer, Michael & Michaela Hargens, Melissa & Michaela Vinke, Michael & Matthew Siepker, Michaela & Crystal Ehlers, Natasha Vonnahme, Ryan & Rachel Pfannkuch, Sabrina Lee, Sarah Kaszinski, Sheri & Trena Bell, Tara Zeman, Stephen & Ryan & Darren Andersen, Tonya Jo Wurr, Tiffany & Michelle Jahn, Tim & Matt Hugeback, Brian & Katie & Steph Beck, Troy & Robin Wanninger
If you send me some information about yourself, I may also be able to find some pictures of your parents, grandparents, family members that I have in my database (as shown above).
We can use them in your story along with your "1983" picture.
We'd like to hear from you !!!
What ever became of the
1983 "Leaders of Tomorrow"
Have some of your "Dreams" come true?

"Let it be known that he who wears the military order of the purple heart has given of his blood in the defense of his homeland and shall forever be revered by his fellow countrymen."
George Washington, August 7, 1782
Just as a reminder: the Manning History book committee continues to work on a Manning area Veterans' history book project.
For those of you who are Veterans or have/had Veterans in your family - will you come forward?
The history book committee will do their best to get as many pictures and information about the 1000+ Manning Veterans but we can't do it all by ourselves.
How many small communities do you know have published 5 history books? The first one was the History of Manning 1898, then the 1981 Manning Centennial book, next the 2006 Manning Quasqui book, and most recently the 2009 Manning School history book. Probably the last book to be published will be the upcoming Manning Veterans' book - unless someone comes forward in the next generation to take over these projects after I'm gone. Will you help with the Veterans' history book project? If you are a Manning connected Veteran or are presently serving and do not submit your military connected pictures and infomation you probably won't be in this once-in-a-life-time Manning Veterans' history book. With a limited number of volunteers we can only do so much on our own but will try to get pictures of as many Veterans as we can. There are over 1000 Manning Veterans so we have a long ways to go before the book can be published.
Manning Veterans are slowly coming forward and below is another example. We hope to eventually get more pictures and information for Mike to put in the book but for now this is what I have to show to you.
Amos Rutz WWII
One thing that many Veterans and people who are submitting information have not fully understood is that this next Manning history book is specifically a Veterans' only book. It won't be like the Centennial or Quasqui history books were, where there is a Veterans' section along with other community aspects. We are aiming for a 2-volume book (around 1090 total pages) which will really be unique!!!
This book will be ALL Veterans' information (and the post auxiliaries) - hence it won't be a "Name, Rank, and Serial Number" only history but we want a complete history for each Veteran.
For instance - below is Louis Boell's picture and the information that was published in the Veteran section of the 1982 Aspinwall Centennial history book. It has the basic information but we are looking for more and I spoke to Louie by phone and he sent more pictures and information - also for his brothers.

To see what Louis submitted click on the link underneath "Are you a Manning Veteran" shown below.

Note: we also want some family background such as parents and grandparents. All too often you will only see just the Veteran's name with their basic military information but without the family connections it will be difficult for future historians and genealogists to know for sure who this person belongs to.

Are you a Manning connected Veteran?

I would like to hear from you!!!
We are starting a Manning Veteran history book project and if you don't come forward you may not be included in the book. NOT because we want to intentionally leave you out but because you didn't come forward.
Same goes for those of you who have Veterans in your family who have passed away. If you don't come forward and help by submitting Veteran connected pictures and information your Veteran may not be included in this once in a life-time Manning Veterans' history book.

Please e-mail me about your Veteran questions manningveterans@davidkusel.com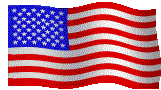 The United States flag
is proudly displayed here and NO other flag is as IMPORTANT!
1 Manning citizen served in the War of 1812
48 served in the Civil War
1 served in the Indian War
3 served in the Spanish American War
300+ served during WWI
550+ served during WWII
87+ served in the Korean war era
65+ (more names need to be found) served in the Vietnam era
55+ (many more names need to be found) served from 1975 to present
26 paid the ultimate price with their lives defending the U.S. Flag
Are you a Manning Veteran?
Are you currently serving and have a Manning connection?
We are starting the Manning Veterans' history book project
Don't wait until you see "Deadline" or it WILL be too late!!!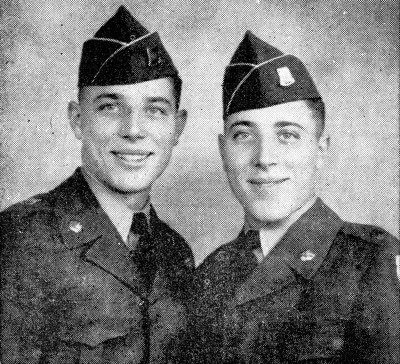 Click to read promos for the Veteran book


There are a lot of WWI and some WWII Veterans pictures with no IDs.

Before you spend time scanning pictures
please look at these instructions


I appreciate your efforts scanning pictures for me but if you only make low resolution scans you are really wasting your time. High resolution scans are the best and only way to really preserve those old pictures.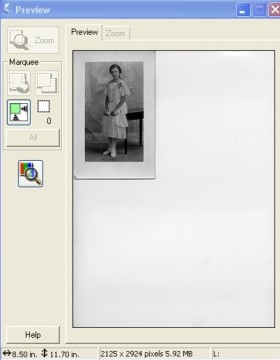 Click to see the tutorial
If you simply don't want those old family pictures you inherited please don't throw them - send them my way.
A lot of times I can recognize a face or location in those old pix.
---
One thing to keep in mind while you are looking for pictures - if they are glued in old scrap books please do NOT try to pull them out or cut them out. I can scan the whole page of the scrapbook and crop out the pictures you want to use in the book. If you attempt to forcibly remove the pictures you will probably damage them and when I scan them that damage will probably show up. This means I'll either have to use my graphics program to touch up the damage which can take a lot of time, or if they are badly damaged I just may not even take the time to scan them.