Billy J. Kramer and The Dakotas "Little Children" 1964

June 6, 2018 Kinderfest
More pix coming

Mark Kerkhoff


September 27, 1949 - June 9, 2018
From the 2006 Manning Quasqui book
Mark was born September 27, 1949 to Dorothy Kasperbauer and Orville Kerkhoff. They lived in Audubon County Iowa. Mark has seven brothers and sisters: Leslie Brewer, Kay McCaslin, Nan Dreher, Blane Kerkhoff, Lynn Klever, June Hayworth, and Paul Kerkhoff. Mark graduated from Audubon High School in 1967 and joined the National Guard.
On June 25, 1977, he married Linda Broberg at St. Patrick's Catholic Church in Audubon Iowa. Linda was born August 6, 1955, in Eau Claire, Wisconsin. She has five sisters and one brother, Brenda Bauer, Diane Knudsen, David Broberg, Rebecca Richardson, Collen Weiss, and Caryl Keys. Linda graduated from Durand Wisconsin High School in 1973. Linda's parents are Stanley and Doris (Logslett) Broberg of Rock Falls Wisconsin.
Mark and Linda live five miles south of Manning in Lincoln Township, Audubon County and farm with their son Adam Kerkhoff who attends Manning Community Schools.
Obituary for Mark Francis Kerkhoff


Visitation Thursday June 14 4:00 PM with a Rosary at 6:30 p.m. St. Patrick's Catholic Church, Audubon
Service Friday June 15 10:30 AM St. Patrick's Catholic Church, Audubon
Cemetery St Patrick's Catholic Cemetery, Audubon
Kessler Funeral Home in charge of services

Mark Francis Kerkhoff, the son of Orville H. and Dorothy (Kasperbauer) Kerkhoff, was born September 27, 1949, in Carroll, Iowa and died June 9, 2018, peacefully in his home in rural Manning, Iowa, at the age of 68 years, 8 months, and 12 days.

Mark was baptized and confirmed at St. Patrick's Catholic Church in Audubon, Iowa. He attended the Audubon Community Schools graduating with the Class of 1967. Mark served in the National Guard from 1967-1973. Following High School, he helped operate the family farm. Mark decided he wanted to experience the world and in 1968 began his travels around the globe, traveling to England, Denmark, Sweden, Germany, Ireland, Australia, New Zealand, and South Africa. In each country he would stay with friends and worked on their farms and in New Zealand worked in a packing plant. He returned home to help operate the family farm where they grew row crops and raised livestock.

On June 25, 1977, he was united in marriage to Linda Broberg at St. Patrick's Catholic Church in Audubon, Iowa. They were blessed with one son Adam. They all worked together in the farming operation.

Mark was a member of St. Patrick's Catholic Church in Audubon. He was a fourth degree Knight in the Knights of Columbus and held the position of District Deputy for many years. He was a member of the Gray Fire Department and was the Fire Chief for a few years. He was a proud life-long member of the Democratic Party. Mark has been a member of the Audubon County Airport Authority Board. He was an avid hunter and loved to hunt pheasants, deer, and prairie dogs. Mark hunted in Canada, Namibia, Zimbabwe, and South Africa and brought home many beautiful trophies. Mark, Linda, and their family enjoyed traveling and visiting the many friends and places where Mark had stayed many years before. He loved watching High School football and wrestling, but most of all he enjoyed telling stories of his many travels and spending time with his family.

Preceding him in death was his father Orville H. Kerkhoff and his mother-in-law Doris Broberg.

Survivors include his wife Linda Kerkhoff of rural Manning, Iowa; his son Adam Kerkhoff and his grandson Easton Kerkhoff both of Gray, Iowa; his mother Dorothy Kerkhoff of Audubon, Iowa; his brothers and sisters Leslie Brewer (Jeff) of Kearney, Missouri, Kay McCaslin (Scott) of Kenmore, Washington, Nan Dreher (Al) of Kimballton, Iowa, Blane Kerkhoff (Kathy) and Lynn Klever (Tom) all of Audubon, Iowa, June Hayworth of Kansas City, Missouri, and Paul Kerkhoff of Waukee, Iowa; his father-in-law Stanley Broberg of Altoona, Wisconsin; his sisters-in-law and brothers-in-law Brenda Bauer (Jim) of Mondovi, Wisconsin, Diane Knudsen (Doug) of Durand, Wisconsin, David Broberg (Jim Sass) of Plymouth, Minnesota, Rebecca Richardson (Perry) and Colleen Weiss (Randy) all of Durand, Wisconsin, and Caryl Keys (Randy) of Mondovi, Wisconsin; numerous nieces, nephews, other relatives and many friends.

The Mass of Christian Burial will be celebrated by Reverend Antony Mathew and Father Michael Weitl on Friday, June 15, 2018, at 10:30 a.m. at St. Patrick's Catholic Church in Audubon, Iowa. Interment will be in St. Patrick's Catholic Cemetery south of Audubon. The casketbearers will be Alex Klever, Marty Kerkhoff, Steve Brinkman, Kyle Hinners, Ben Puck, and Larry Smith. The family will meet friends on Thursday evening, June 14, 2018, at 4:00 p.m. with a Rosary at 6:30 p.m. at St. Patrick's Catholic Church in Audubon.

A high school classmate of Rose Allmann, who was the daughter of the former pastor of Trinity Church, Alfred Allmann, is trying to locate information about the Allmann family, and specifically Rose.

If anyone has information, please e-mail me and I'll forward the information on to Rose's classmate.
My e-mail is linked in the upper left...

Strengthening our future by starting when our children are young and providing them with guidance and instilling moral values.

2018 Zion Lutheran Vacation Bible School


Thumbs up for a "Happy Day!" on June 6, 2018


On a very somber note and important historical date, on June 6, 1944 (74 years before the above picture was taken), one of Zion's members was part of the D-Day invasion and the glider he was in crash landed into a tree...he survived, but one of his comrades died.

A glider that carried several members of the 82nd Airborne and one of Zion's members.

Wilmer Ranniger

Arrow pointing to Wilmer as he listens to David Dwight Eisenhower give a pep talk on June 5, 1944.

It was because of men like Wilmer who helped free the world of German Nazi Socialism and Japanese Imperialism, so that our children today can have big smiles and give a thumbs-up for the life they are able to live.

I have several Zion VBS pictures taken on the steps of the old grade school from different years but once I started guessing the year this picture was taken and it appeared to be around 1950 and based on the fancier dress of everyone, it hit me that this picture was taken during the 50th Anniversary of Zion. So I checked the 50th booklet and sure enough this picture is in the book, but like so many times with large group photos in history books there are no identifications, so hopefully more people will come forward and ID the rest of the unknown individuals before it is too late and no one in this picture is living to help out with names.

This booklet is one history book I have not yet scanned into my database, but will try to do so this summer and then post it on my web page.

Cover of the 1950 Zion 50th anniversary booklet


The page from the booklet that the picture below is featured on.

1950 - taken on the steps of the old grade school along Second Street

Back: Dorothy Rix, Barbara Knaack, ??, Joann Grundmeier, Pastor Johann Ansorge, Louise Mohr, ??
Fifth: Paul Hass, Dennis Backhaus, Ron Mohr, Nancy Mohr, Diane Dalgety, Larry Lohrmann, Royce Genzen, Warren Puck, Ken Hass, Phil Knaack, Don Keat, ??, Phillip Hansen, Jon Groteluschen, ??, ??, Ron Mahnke, Vernon Sonksen, Stan Beck
Fourth: Peggy Grundmeier, Virginia Backhaus, Carol Rowedder, Cynthia Peters, Karen Carstens, Joyce Genzen, Eustace "Junior" Lake, Larry Genzen, Charlotte Paulsen, Judy Vollmer, Janis Groteluschen, Sally Juels, Gerald Beck, Don Froyd, Beverly Genzen, Darlene Vollstedt, Mary Alice Mohr, Judy Kuhl, Carol Antone, Allen Mohr
Third: Beverly Dalgety, Gary Vinke, Ron Schroeder, Kenny Keat, Pat Musfeldt, Diane Musfeldt, Gene Lohrmann, ??, Doris Dau, Mary Frahm, Evans Sam Musfeldt, Pam Groteluschen, Barb Vollmer, Gary Neubaum, Joel Grundmeier, Roger Reinke, Dave Peters, Dave Hass, Ken Puck, ??, Dennis Frahm, Wesley Cooper
Second: ??, Larry Fischer, ??, Joyce Sonksen, ??, Kathy Musfeldt, Eileen Frahm, Linda Ohde, Richard Popp, Berneil Antone, Susan Rowedder, Elke Bunz, Judy Wegner, Ruth Ohde, Larry Rix, John Ehrichs, Rosemary Ehrichs, Lenny Carstens, Mary Reinke, ??, Carol Beck, Gary Cooper, ??
Front: Merlin Frahm, Wayne Pfannkuch, Kay Dalgety, Wayne Ross, Kenard Carstens, Gale Vinke, Barbara Sonksen, Charlene Musfeldt, Bill Graner?, ??, Virgene Reinke

This year all of our proceeds from the tournament will go towards scholarships for local students pursuing a degree in healthcare!
Below, one scholarship recipient shares how the WCHIF scholarship impacted her education.

WCIHF Golf Classic Registration


Deloris (Kuhse) Luetje


May 2, 1923 - June 3, 2018


Wendell Luetje, Wilbur Luetje, Deloris Kuhse, Joyce Strathman - Janice Petersen (flower girl)

Visitation June 6 - 5:00 - 7:00 PM Huebner Funeral Home, Westside Chapel, Westside
Service June 7 - 2:00 PM Zion Lutheran Church, Arcadia
Westside Cemetery, Westside

We think the students highlighted in yellow are the last living members.
1941 MHS graduates: Donavieve Anderson, Dale Bingham, Frank Bliefert, Mary Campbell, Pauline (Cramer) Graves, Dorothy Dethlefs (salutatorian), Norma Dietz, Dorothy (Ehrichs) Kusel, Lyle Eich, Leola Fairchild, Leonard Frahm, Anetha Graves, Betty Grelck, Virginia Greteman, Virtus Hargens, Lyle Hoffmann, Joyce Hunter, Joyce Jensen, Helyn Kampen, Leola Keat, Lorraine Kuhl, Louise Kuhl, Marjorie Kuhn, Rozora (Kuhn) Schroeder, Deloris Kuhse, Robert Kuhse, Lucille Lamp, Elvin McConnell, Elmer Meyers, Daryl Mohr, Alice Musfeldt, Harold Neal, Bonnie Niehaus, Warren Petersen, Robert Ramsey, Robert Rostermundt, Viola Rostermundt, Norman Rothfolk, Ruth Schelldorf (valedictorian), Burdette Schroeder, Velma Steen, Lyle Gene Strathman, Roy Struve, Virginia Vandeman, George Wegner, Keith Wunder

1941 former students: Helen Algren, Merle Anthony, Marian Arp, Wayne Barnes, Genevieve Blum, Geraldine Bohnsack, Leone Conklin, Mary Jane Fritz, Velma Hiatt, Maxine Joens, Dorine Kroeger, Francis Kuhse, Patricia Lawbaugh, Charles Madsen, Edward McMahon, Marian Mitchell, Mary Ramsey, Marian Ranniger, Harold Ruhde, Francis Schoening, Marjorie Stangl, Raymond Thompson, Milo Voss, Audrey Wall, Bud Waters, Warren Wegner, Phyllis Witt, Wayne Witt, Arnold Wood, Deloris Wood, Elaine Wrigley

Obituary for Deloris R. Luetje

Visitation June 6 - 5:00 - 7:00 PM Huebner Funeral Home, Westside Chapel, Westside
Service June 7 - 2:00 PM Zion Lutheran Church, Arcadia
Westside Cemetery, Westside

Deloris Ruth Luetje was born on May 2, 1923, the daughter of George and Alma (Petersen) Kuhse. She died at the St. Anthony Hospital in Carroll, Iowa, on Sunday, June 3, 2018, at the age of ninety-five.

Deloris and her family lived south of Manning until the 1930s when they moved to her grandfather's farm just north of Manning. She attended rural schools and the Manning High School where she graduated in 1941. Having lost her mother, she stayed home to help her widowed father and her two younger brothers until her marriage. Deloris was confirmed in the Lutheran church in November of 1944 and was married to Wilbur G. Luetje on January 27, 1945, by Pastor John M. Ansorge at Zion Lutheran Church in Manning. They then moved to a farm south of Westside until 1989, when they moved into their new home in Westside.

She was a member of Zion Lutheran Church in Arcadia, serving as a Sunday School Teacher, sewing quilts for missions and a member of the LWML-Ladies Aid. She worked side by side with her husband throughout their farming years. She was a terrific cook and baker, treating all her children and grandchildren to her delicious chocolate chip cookies. She also was a seamstress, sewing pretty dresses for her daughters when they were young and their wedding dresses for their special day. She was also a great bowler, fondly remembering the time she bowled with her father and friends and beating them all with the game of her life. In retirement, she enjoyed golfing, fishing, going to the grandchildren's sporting events, watching sports on TV - especially golf, playing cards, camping and traveling.

Deloris is survived by her three children and their spouses: Kay (Dennis); Sandy (Allen); and Jeff (Dawn); eight grandchildren: Jason (Heidi), Matthew (Monica), Darrin (Mallory), Misty (Dan), Justin (Holly), Erica (Tim), Brooke (Kyle), and Cassie; ten great-grandchildren; and one sister-in-law, Norma; other relatives and friends.

Deloris was preceded in death by her husband, Wilbur in 2008; her parents; three sisters, LaVern, Bernice, and Maxine; two brothers, Alvin and Glenn; brothers-in-law, Karl, Wendell, Wally, and Quinton; sisters-in-law, Leta and Vo; and father and mother-in-law, Juergen and Martha.

Gene Strathman & Deloris Kuhse

Gene Strathman
member of a WWII Liberator Bomber crew who died when the plane exploded while over Alaska

Bill Strathman & Glenn Kuhse

Glenn, George & Alvin Kuhse

Alvin & Glenn Kuhse

Ansine Kuhse & Wayne Kuhse 1922

Wilbur "Casey" Karsten, Alvin Kuhse

Clarence Kuhse, Ansine Kuhse, Wayne Kuhse

Glenn Kuhse

Deloris Kuhse

Mabel (Dietz) Opperman, Clara (Petersen) Strathman, Katie (Dalgety) Petersen, Vernon Petersen, LaVern Kuhse
Edwin Perrin Lynn (Principal) and Rosemary Gleason (Class Sponsor)
Back: Elmer Meyers, Virtus Hargens, Norman Rothfolk, Wayne Witt, Burdette Schroeder, Dorothy Dethlefs, Lyle Hoffmann, Dorothy Ehrichs, Frank Bliefert, Ruth Schelldorf, Alice Musfeldt, Lucille Lamp, Pauline Cramer, Mary Campbell
4th: Roy Struve, Gene Strathman, George Wegner, Elvin McConnell, Betty Grelck, Norma Dietz, Anetha Graves, Viola Rostermundt, Lorraine Kuhl, Patricia Lawbaugh, Leola Keat, Phyllis Witt
3rd: Harold Neal, Robert Rostermundt, Marjorie Kuhn, Virginia Vandeman, Rozora Kuhn, Dorine Kroeger, Mary Jane Fritz, Joyce Jensen, Virginia Greteman, Deloris Wood, Marian Arp
2nd: Robert Kuhse, Warren Wegner, Dale Bingham, Leone Conklin, Leola Fairchild, Helen Kampen, Marion Ranniger, Velma Steen,

Deloris Kuhse

, Maxine Joens, Genevieve Blum
Front: Leonard Frahm, Keith Wunder, Marjorie Stangl, Lyle Eich, Louise Kuhl, Daryl Mohr, Donavieve Anderson, Warren Petersen, Joyce Hunter

Click to see school activities

Ewoldt No. 3

1 Alvin Kuhse

, 2 ??, 3 Ivan Opperman, 4 Harold Schmidt, 5 Orlo Nissen, 6 Helen Hansen, 7 Melvin Nissen, 8 ? Heine?, 9 Herb Hansen, 10 Lois Weinbrandt, 11 Norma (Nissen) Weems, 12 Donna Weinbrandt, 13 Donald Jackson, 14 Marjorie Hansen, 15 Maryann Kasperbauer?, 16 ??, 17 ??, 18 Bill Opperman, 19 Mike Kasperbauer?, 20 Lyle Hansen, 21

Glenn Kuhse

, 22 Glen Schmidt

Many people are interested in genealogy and history and like to keep old things, but the most important aspect of this subject is "preservation."
Lots of people and organizations donated time and money to move the Trinity Church to the Manning Heritage Park in 2006, but like with so many projects, once the excitement is over, all too often the long-term preservation aspects are forgotten.

Currently Greg Peters is doing exterior maintenance and painting of the Trinity Church. If this is not done in a timely manner, the structure will soon deteriorate.
A 90 foot boom truck was rented to get the job down to where Greg's boom truck can reach. The rental boom is very costly and so is the paint so donations to help complete this project would be greatly appreciated.

If you click on the link below you'll see that the church is used for a lot of weddings which help to cover the costs of continual maintenance of the structure and grounds.
Several church services are held during the summer months and free-will offerings also help to maintain the care of this church.

Manning is very fortunate to have 5 active churches/congregations, and the 90 feet towering steeple of the Trinity Church stands tall for all to see who drive into Manning.

Painting complete down to the 40 feet level - May 30, 2018

Dorothy Eickman


December 11, 1930 - May 29, 2018

Mass of the Christian Burial is pending for Dorothy Eickman, age 81, of Templeton.
Dorothy died Tuesday, May 29, 2018, at Mercy Hospital in Des Moines.
Ohde Funeral Home in Manning is in charge of arrangements.

Mass of Christian Burial will be held Monday, June 4, 2018 at 10:30 AM at Sacred Heart Church in Templeton.
Burial at Sacred Heart Cemetery in Templeton.
Friends may call from 4 - 7 PM on Sunday at the Ohde Funeral Home in Manning where there will be a prayer service at 7 P.M.
Visitation will resume at the Church at 9:30 AM on Monday.

Back: Lynn, Lori, Glen, Maurice, Dorothy
Front: Mary, Betty, Linda, Janice

2006 Manning Quasqui history book
Maurice and Dorothy Eickman were united in marriage on January 26, 1949, at St. Francis Church in Maple River, following Maurice's service in the Army in 1946 and 1947.

Maurice is the son of Frank and Anna (Bellinghausen) Eickman, who spent their retirement years in Manning. Dorothy is the daughter of Henry and Ann Schwabe of Maple River. The couple farmed five years at Carroll and then moved to their present home south of Templeton. They have seven children: Linda, Betty, Glen, Lynn, Mary, Janice and Lori (all graduates of Manning High School).
Linda, class of 1968, lives in Santa Rosa, California, and is married to Daryl Davis. They have one daughter Jenny. Betty, class of 1970, lives on a farm by Elk Horn, Iowa, and is married to Gary Martens. They have two children, Makenzie and Brent. Glen, class of 1972, lives on a farm east of Manning and is married to Donna Seidl. They have four children, Jessie (deceased), Tony, Sarah, and Scott. Lynn, class of 1976, lives in Littleton, Colorado, and is married to Mary Stork. Mary, class of 1977, lives on a farm near Bayard, Nebraska, and is married to David Kreman. They have three children, Adam, Eric, and Wendi. Janice, class of 1982, lives in Flower Mound, Texas, and is married to Curtis Gion. They have three children, Andrew, Samuel, and Anna. Lori, class of 1987, lives in Denison, Iowa, and is married to Barry Reid. They have one child, Jesse.
Maurice and Dorothy Eickman also have one great-grandchild, Joe Eickman, son of Tony and Erin Eickman.

Linda Eickman

Glen Eickman

Mary Eickman

Janice Eickman

As I was driving down the lane I saw a huge lightning strike to the east and counted the seconds to 5 or 6 which made it about 1 mile away.
Then as I turned on the bottom road I saw a smoke plume coming from the VERY green CRP strip next to the creek. I remembered hearing another booming thunder clap as I was in the car and backing out of the garage but did not see that lightning strike.
This always reminds me at how helpless we are in nature and how many people have no idea how dangerous lightning is.
This isn't a dramatic picture other than you normally would not see a fire in green grass that is about 4 feet tall.
Fortunately a brief rain shower followed shortly, otherwise I may have had to call the fire department if the wind would have picked up and no rain came.

Fire started by a lighting strike around 4:40 P.M. on May 29, 2018

I wonder if the hawk (upper left) was eyeing the smoky area to see if a rabbit or other critter was scared out of the grass?

Joel Grundmeier


February 6, 1941 - May 27, 2018

Joel Leonard Grundmeier joined the United States Marine Corps in 1961 and took his basic training at San Diego, California.
He was one of the first 32 Marines to be assigned to the Second Infantry Division of the United States Army as an Advisor of the South Vietnamese Army.
Joel served in Vietnam from 1964-1965 and was honorably discharged in 1965. Joel received the United States Navy Commendation Medal.
Visitation will be held at St. John's Lutheran Church in Storm Lake from 5-7 PM on Wednesday May 30th.
The funeral will be at 11:00 AM Thursday the 31st at St. John's Lutheran Church in Storm Lake.
In lieu of Flowers Joel's family requests donations to Mission Central or the Lutheran Hour.

Joel's brothers and sisters are Sally, David, Peggy, Susan, and Mark
Their parents were Marcellus "Sal" and Evelyn (Frahm) Grundmeier


Sal & Evelyn

Fifth Grade

Back: Rita (Theobald) Zerwas, Ron Bromert, Phil Knaack, Larry Rix, Ron Mohr, Sharon (Schrum) Kelderman, Nancy (Loftus) Rowedder, Donna Mundt
Middle: Mary (Frahm) Swerzek, Linda Paulsen, Linda (Warner) Bonnesen, Shirley (Beckman) Eischeid, Mary Jentsch, Julia Johnson, Dave Sextro
Front: Paul Hass,

Joel Grundmeier

, Edward Neubaum, Sandra (Dammann) Hass, Linda (Heithoff) Romitti, Ron Vogl

Sally & Dave Grundmeier

Susan (Grundmeier) Schilling

Peggy Grundmeier
May 3, 1992


Back: Dave, Mark, Joel
Front: Peggy Ellsworth, Joan Reiter, Sal, Susan Schilling
Grandparents:


Ewald and Frieda (Koepke) Grundmeier

Leonard Frahm, Evelyn (Frahm) Grundmeier, Emma (Oeser) Frahm, George Frahm

Click to see school information


Memories of a Town Pest
By Susan (Grundmeier) Schilling

Rastus came to us one hot summer day in 1957, all bundled up in a dusty, old work jacket. My brother Joel had been out working on some farmer's place and had found this poor, bedraggled little crow that couldn't fly. My first reaction, as Joel unwrapped his jacket and I saw protruding from it an open beak and black, dusty feathers was, "Yuk!" My mother's reaction was a different story. You had to know my mother to understand her, but she was always a "sucker" for poor bedraggled "anythings!" She took the little fellow in her hands, cooed something that sounded like, "Oh, you poor widdle ting!", and took it into the kitchen to feed it! Food was always mother's answer to any ailment! Later, she dubbed the crow "Rastus," and said, as she always did, that she absolutely would not be responsible for feeding it, (but did) and thus began the story of the problem crow of Aspinwall.

No one ever taught Rastus to talk. He just imitated, and he did it very well! My brother Mark, who was four years old at this time, was always wandering off somewhere, and Mother was always calling for him. Was it any wonder that the first words Rastus spoke were, "Mark, Mark!"? Later, you couldn't tell who was doing the calling, so Mark, to be on the safe side, would come running home.

Rastus' second phrase was, "Joel, get up!" Joel, being a true teenager, was always having to be called! At first, it sounded kind of cute hearing Rastus, as he was perched on the railing of the outside balcony, squawk, "Joel, get up!", but eventually it got to be a pain! Especially at 5 o'clock in the morning, in the middle of summer, with nothing between us and that noisy crow but a screen door! In the morning there was always evidence of a few lost tempers scattered on the ground below, such as shoes, rolled up socks, newspapers, pillows, and anything else that could be found to throw at the little pest!

The third words Rastus learned were, "Bad boy!" I'm not too sure how he came up with them, but with a four year old in the house, I can just about guess!

One of our favorite tricks to play on Rastus was to hide behind the house or one of our many large trees on our property, and watch as Rastus hid his new found treasures or some food that he didn't eat. When he had buried them, he would fly to the top of his favorite evergreen, and then we would dash out and begin to dig up his treasures. Rastus would fly out of that tree in a frenzy, squawking, "Bad boy, bad boy!" with his feathers all ruffled and his black eyes flashing.

I'll never, as long as I live, forget the Sunday morning when a "not-too-sober" gentleman staggered out of the tavern looking for his car. Rastus, as usual, was perched in the top branches of his favorite tree. Suddenly, the words, "Bad boy, Bad boy!" came echoing from "somewhere up above." The tipsy fellow stopped in the middle of Main Street, and with eyes looking heavenward, simply muttered, "OH, my god!" As a car swayed out of town at a surprisingly fast rate, Rastus was still hollering, "Bad Boy!" I don't recall ever seeing that same guy in town again, and I often wonder if those "words from on high" changed his ways!
Looking back, I don't believe Rastus even realized he was a crow. He took it for granted that he was "just one of the kids"! Oh, sure, he could fly to the top of the evergreen, the place he called home, but, whenever he wanted to go anywhere, he walked! Suddenly, he would alight from the tree, walk down our front steps, hop across Main Street, and proceed to waddle down the pool hall hill, to do, heaven knows what, heaven knows where! There were always traces of Rastus' destructive nature being brought to our attention. Margaret Hansen would walk up to our house and present my mother with a handful of tulip tops that Rastus had snipped off. "Just the tops!" Margaret would say, "All I have left are stems sticking up in the ground!" Eddy Dahleen's car had scratches all over the roof where Rastus, for some reason or other, had decided to parade! Little pieces of his mysterious outings were always being called to our attention. This was now starting to create a problem.

I think Rastus "irked" my sister Peggy most of all. They both had quick tempers, so it was no wonder that when their paths crossed you got out of the way! I'll never forget the sight those two made one summer day! Peggy was running all around the evergreen tree, swinging a broom and letting loose a few choice words, and there was Rastus, always one step ahead, with one of her brassieres dangling from his beak! This was another bad habit Rastus had. How he loved to snip the clothespins off the clothes as they hung on the line! Then, when they fell to the ground, he would pick up the clothes in his beak and drag them all over the place! It was always so embarrassing to have to go retrieve some of our "unmentionables" from in front of the tavern, where, for a reason known only to Rastus, he decided to dump them. Usually there were two or three men sitting on the bench in front of the tavern watching the whole charade and snickering behind their hands!

I believe the funniest thing that ever happened involved Rastus and my mother. Mother decided one warm evening that we should have a picnic supper outside. How my mother loved eating outside, and how my father detested it! Anyway, Rastus, of course, was hopping around, mingling with the family and looking for handouts. Mom decided it was high time that Rastus learn some "cute" things, such as, "pretty bird," or "pretty boy." So Mom got down on her hands and knees, looked Rastus directly in the eyes and proceeded to repeat over and over, "pretty bird, pretty boy!" Rastus, on the other hand, stared right back at Mom, and stood ruffling his feathers and garbling in some incoherent manner! There they were in the middle of the yard for all the world to see! Suddenly we heard something, and looking around, there stood a salesman taking in the whole thing! He merely looked at us, with pity in his eyes, turned around, walked back down the steps, got in his car and drove away! Dad always did say Mom could sure get rid of salesmen!

Eventually, the shenanigans of Rastus, the town pest, became too many to overlook. We had to face the fact that some of the things he was doing were causing friction between us and the people in the community. Mom and Dad looked around for an alternative to having him destroyed and finally were able to place him with some sort of wildlife association. The last we heard, he was going to be placed in a cage somewhere where people could look at him and admire his intelligence. Ha! If I knew Rastus, he talked himself out of that cage business!

We never did see our little feathered friend again, and our entire family, yes, I believe even Peggy, will always remember him with fondness. I even think the people of Aspinwall will have to admit he was quite a bird!

Mother is gone now, and I'm sure Rastus is, too. And, I know this may sound a little crazy, but, once in awhile, when I'm really thinking about things, I can almost picture a large, slightly lop-sided evergreen standing in the middle of a beautiful, golden meadow somewhere in that great beyond. I can see mother, stretched out, leaning against the trunk of that tree, having one of her beloved picnics. And, if I listen very hard, and imagine very carefully, overhead, sitting in that evergreen, I can see something small and black. And then, ever so quietly, but nonetheless audible, I hear a rather raspy voice calling to Mom from somewhere on high, "Mark, Mark," "Joel, get up," "Bad boy, bad boy!" Ah, memories!

Drawings by David Schilling, Susan (Grundmeier) Schilling's oldest son
1956-57 baseball team

Back: Coach Ray Standerwick, Larry Rowedder, Carl Saunders, Allan Fonken, Robert Horbach, Bob Laverty, Larry Zerwas,

Joel Grundmeier


Front: Ronald Timmerman, Victor Schwiesow, Larry Nielsen, Jon Groteluschen, Dick Popp, Vernon Wagner

1956 concert band

Back: Barbara Vollmer, Sylvia Vollstedt, Linda Heithoff, Carol Vollstedt, Gary Schroeder, Roger Koepke, Dennis Grimm,

Joel Grundmeier

, Ruth Ohde, Mr. Dwane Mickelson
Third: Karen Rix, Darlene Genzen, Myra Meeves, Susan Rowedder, Bob Beisch, Rae Lynne Wycoff, Dale Jansen, Karen Carstens, Cynthia Peters, Darlene Kruse, Betty Lengemann, Beverly Dalgety, AnnaBelle Vennink, Janice Ahrendsen, Sam Musfeldt, Phil Knaack, Darryl Jahn, Gordon Anthony, Warren Puck, Jon Groteluschen
Second: Janice Laurinat, Carol Antone, Delores Ahrendsen, Sandra Dammann, Mary Frahm, Sharon Niederfrank, Barbara Johnson, Linda Warner, Jeanette Fink, Betty Hoffman, Judy Wegner, Rita Wellendorf, Leon Brockelsby, Richard Brockelsby, Paul Hass, Ronnie Bromert, Gary Koon, Ray Fink, Larry Genzen, Jack Hansen, Dick Wellendorf
Front: Darlys Vollstedt, Marcia Martens, Janet Kuhl, Sharon Schrum, Kay Ramsey, Janice Jensen, Julia Johnson, Elke Bunz, Deanna Donaghu

1959 MHS graduates: Vivian Adamson, Glen Ahrendsen, Shirley Beckman, Hans "Junior" Bonnesen, Richard Bowers, Ronald Bromert, Wayne Brus, Beverly Dalgety, Sandra Dammann (salutatorian), Jeanette Fink, Allan Fonken, Mary Frahm, William Genzen, Dennis Grimm, Joel Grundmeier, Larry Handlos, Keith Hass, Paul Hass, Linda Heithoff (valedictorian), Betty Hoffman, Barbara Johnson, Julia Johnson, Bernard Jones, Karen King, Philip Knaack, Rollyn Koepke, Wanda Kolman, Nancy Loftus, Ronald Mahnke, Lorraine Martens, Gary Monson, Evans Samuel Musfeldt, Jay Musfeldt, Sharon Niederfrank, Allen Nissen, David Peters, Keith Pfannkuch, Roger Reinke, Larry Rix, Larry Rowedder, Susan Rowedder, Carlene Schrum, Sharon Schrum, Vernon Sonksen, Carol Spieker, Stanley Spies, Clifford Stammer, Mary Steffes, Larry Vehrs, Ronald Vogl, Sylvia Vollstedt, Linda Warner

1959 former students: Dennis Backhaus, Darlene Breidert, Gary Brockelsby, Lorraine Christensen, Helen Dethlefsen, Phyllis Fritz, Richard Hinners, Mary Jentsch, Jolene Koch, Larry Martens, James Middendorf, Ronald Mohr, Donna Mundt, Edward Neubaum, Linda Paulsen, Rose Porter, Michael Schoeppner, Lavina Seals, David Sextro, Kay Stangl, Larry Stangl, Gary Tigges, Carmen Weifenbach, Marilee White, Marilyn Wyatt

MHS 1958

Back: Evans Sam Musfeldt, Stanley Spies, Rollyn Koepke, Bernard Jones, Allan Fonken, Richard Bowers, Ronald Bromert, Philip Knaack, Larry Rix, Jay Musfeldt, Vernon Sonksen, Wayne Brus
Third:

Joel Grundmeier

, Mary Frahm, Glen Ahrendsen, Sharon Niederfrank, Allen Nissen, Ronald Mahnke, Sharon Schrum, Paul Hass, Dennis Grimm, David Peters, Nancy Loftus, Larry Rowedder, Gary Monson
Second: Susan Rowedder, Julia Johnson, Jeanette Fink, Wanda Kolman, William Adamson, Barbara Johnson, Lorraine Martens, Carlene Schrum, William Genzen, Roger Reinke, Keith Pfannkuch, Ronald Vogl,

Keith Hass


Front: Betty Hoffman, Mary Jo Steffes, Sylvia Vollstedt, Karen King, Beverly Dalgety, Sandra Dammann, Carol Spieker, Linda Heithoff, Shirley Beckman, Linda Warner, Hans "Junior" Bonnesen, Larry Handlos, Clifford Stammer, Larry Vehrs

Keith Hass


April 17, 1941 - May 27, 2018

Funeral services for 77 year old Keith Hass of Manning will be held at 10:30 AM on Wednesday, May 30, 2018, at the United Methodist Church in Manning.
Burial will follow in Manning Cemetery. Visitation is from 5 PM to 7 PM on Tuesday, May 29, 2018, at Ohde Funeral Home in Manning.
Keith passed away on Sunday, May 27, 2018, at Audubon County Memorial Hospital in Audubon.
2006 Manning Quasqui history book


1/2 page support ad for the book

Keith and Sandra Hass
Keith Eugene, son of Marvin and Florence (Steckelberg) Hass, and Sandra Marie, daughter of Lester and Ruby (Cavanaugh) Dammann, were united in marriage on September 5, 1959, at the United Methodist Church in Manning.
Keith was born April 17, 1941, on a farm in Crawford County. He spent his younger years in the Botna area. The family moved to the city of Manning in 1952. His father was killed in a tragic car accident two years later. His siblings include Kenneth, Kathryn Cooper, Kay Subbert, Kevin, and Kurt.
Sandra was born December 18, 1940, in Aspinwall, Iowa. Her family moved to the ManCryCo Dairy Farm just west of Manning in December 1945. Her parents later purchased the dairy farm from Leo J. Bruck. Her siblings include LeRoy, Kenneth (deceased in 1973 by car accident), Richard, Geraldine Spies, and Nancy McCord.
Keith and Sandra were 1959 graduates of Manning High School.
Presently they are owners of R.C. Booth Enterprises which recently relocated from Harlan, Iowa, to Main Street, Manning. Booth Enterprises, a map publishing business, is well known for tam and plat books and maps. Both are members and active in the United Methodist Church. Sandra is a member of Woman's Club and active in the local Theatre Guild. Much of their free time is spent with their grandchildren.
They are parents of three daughters (all born in the Manning Hospital) and one AFS daughter. Oldest daughter Teresa is married to Kevin Kasperbauer. They live near Vail and co-own Kasperbauer Services. Joining them on their farm are Kari and Tyler, Ar-We-Va students. Their oldest daughter Krystle attends PCI in Ames.
Daughter Lisa is married to Trenton Hodne and lives on an acreage near Manilla. Trent works for the city of Manilla and Lisa is an LPN at the Manilla Manor. Their four children have all attended IKM Schools. They are Larissa (a student at Wartburg College), T. J. (Trenton, Jr.) who will attend Iowa Lakes Community College in the fall of 2005, and twins, Derek and Daniel, sophomores at IKM.
Youngest daughter Anissa is married to Bruce Irlmeier. They live on a farm near Templeton. They have five children: Miranda, Mitchell, Carley, Carter, and Cooper. Four of their children currently attend school in Manning. Bruce is a grain farmer and Anissa is a Certified Physician Assistant at the Family Healthcare Center in Manning.
Kumi (Suzuki) Smith-Gordon, their Japanese foreign exchange student in 1984, is married to Englishman, Lionel. They are parents to Henry, Erika, and Jasper. Currently residing in Japan, they anticipate a move soon to England.

Iowa No. 8 country school

Top: Evelyn Grundmeier - teacher, Jerry Hargens, Annette Ehlers, Arden Hargens, Eleanor Ehlers, Allen Ehlers, Joyce Handlos
Third: Larry Ehlers,

Kay Hass, Kathryn Hass

, Lowell Stammer
Second: Lila Hargens,

Keith Hass

, Darlene A. Kruse, Lyle Ahrenholtz, Jeanette Fabian,

Kenneth Hass

, Elaine Ehlers
Bottom: Gene Ehlers, Elaine Ahrenholtz, Hazel Jurgensen, Kenneth Ahrenholtz, Donna Rae Wegner, Alice Jurgensen, Harold Jurgensen

Iowa No 8 Christmas 1948

Back: Donald Ewoldt, Vera Ahrenholtz, Marlene Hargens, Marion Hargens, Willis Kruse, Joann Schrum
Fourth: Darlene Kruse, Elaine Ahrenholtz, Alan Hargens, Alice Jurgensen, Arden Hargens
Third: Elaine Ehlers, ??, ??, Hazel Jurgensen,

Keith Hass


Second: ??, Alice Jurgensen?, Lila Hargens, ??
Front: Eleanor Ehlers, Kenneth Hass, Lowell Stammer, Annette Ehlers

Back: Keith, Sandra
Front: Teresa, Lisa, Anissa

Keith & Sandra 1959

Keith, Anissa, Sandra

Cousins: Paula Spies, Anissa Hass

Halloween: Lisa Hass, Julie Siepker

Kay & Kathryn Hass

Kumi Suzuki - front right

Kumi Suzuki - MHS 1984 AFS from Japan
Standing: Roger Reinke, Donald Hodne, Cliff Stammer, Randall Jansen, Ron Timmerman, David Sextro, Rollin Kuhl, Gary Monson, Dennis Loftus, Marvin Vennink, Warren Puck, Coach Ray Standerwick, Coach John Beach
Third:

Keith Hass

, Junior Bonnesen, Philip Knaack, Larry Nielsen, Rob Horbach, Larry Zerwas, Ray Fink, Gary Neubaum
Second: Gary Koon, Allan Fonken, Dave Peters, Alan Laurinat, Larry Popp, Dale Jansen, Carl Saunders, Tom Koon, Dennis Grimm
Front: Victor Schwiesow, Jon Groteluschen, Bob Laverty, Larry Rowedder, Eugene Haberl, Royce Genzen, Larry Lohrmann, Ronald Hodne, Vernon Wagner

1958-59 track team

Back: Assistant Coach Don Buhr, Richard Vaudt, Bob Brus, Stan Beck, Dennis Grimm, Gordell Lamp, Dave Sextro, Alan Kusel, Tom Bennett, Steve Mock, Paul Spieker, Darrell Sieve, Head Coach John Beach
Second:

Keith Hass

, Ronald Mahnke, Hans "Junior" Bonnesen, Evans Sam Musfeldt, Allan Fonken, Phil Knaack, Dave Peters, Clifford Stammer, Wayne Brus
Front: Gary Vinke, Russell Witt, Marvin Vennink, Kenneth Doyel, Billy Genzen, Roger Hansen, Mahlon, Lamp, Dave Nelson, Terry Adamson

1955-56 football team

Back: Coach John Beach, Warren Puck, Student Manager; Vernon Wagner, Robert Horbach, Ronnie Peters, Larry Genzen, Larry Nielsen, Eugene Haberl, Gary Koon, Tom Koon, Dale Jansen, Larry Zerwas, Larry Witt, Phil Knaack, Robert Beisch, Coach Ray Standerwick
Second: Victor Schwiesow, Allen Muhlbauer, Larry Lohrmann, Ronnie Hodne, Bob Froyd, Roger Hagedorn, Royce Genzen, Dennis Saunders, Bob Laverty, Carl Saunders, Allen Laurinat, Ray Fink
Front: Billy Genzen, Ronnie Mohr, Hans "Junior" Bonnesen, Larry Rowedder, Gary Monson, Keith Pfannkuch, Dennis Grimm, Dick Bowers, Richard Brockelsby,

Keith Hass

, Allan Fonken, David Peters

Click to see school information




Jeanine Petersen


September 18, 1964 - May 25, 2018

Jeanine Petersen, age 53, of Manning, passed away on Friday, May 25, 2018 at the University of Nebraska Medical Center in Omaha.
Funeral arrangements are pending at the Dahn and Woodhouse Funeral Home.
Graveside service will be held at 3:00 P.M. on Wednesday, June 6, 2018 at Manning City Cemetery with Pastor Johnathan Conner of Zion Lutheran Church officiating.
Jean was the daughter of Ivan & JoAnn Petersen.
She had one brother, Rick.
1983 MHS graduates: Lesia Lou Andresen, Suzanne Mary Bandow, Ronald Douglas Beaver, Ricardo Alfredo Bolomey, Cintia Helena Bulgarelli, John H. Bunz, Denise Dee Clausen, Teresa Renee Clipperton, Jennifer Ann Collison, Sherri Jo Cvrk, Valerie DeAnn Enenbach (salutatorian), Dean L. Genzen, Gregory James Hacker, Julie Beth Hagedorn, Troy Roger Hagedorn, Timothy Alan Hansen, Philip Jason Heinicke, James Lawrence Hinners, Brenda Kay Irlbeck, Paul Ray Irlbeck, Kyle Lynn Jensen, Patricia Joan Kalkhoff, Josef A. Karsten, Brian Keith Kelderman, Keith Klocke, William Joseph Langel, Sheryl Susan Warner Long, Barbara Joy McAdams, Rhonda Jean Meeves, Steven Laverne Meier, Matthew Martin Milkert, David Spencer Miller, Vickie Leigh Miller, Barry Lynn Mueller, Bradley William Mueller, Sherri Ann Muhlbauer, Barbara Lynne Myer, Lori Jo Nelson, Joan Susan Nissen, Lynn Joseph Nulle, Jeanine Renee Petersen, Charles Mayburn Ramsey, Timothy Gail Ridgley, Diane Kay Rohe (valedictorian), Daniel Lee Rosonke, Timothy Jon Rowedder, Kreg Robert Sailer, Robert Charles Schmidt, Johna Colleen Schultz, Anthony Howard Sevey, Mark John Sextro, Danny John Singsank, Tammy Ellen Spies, Renee Arlene Sporrer, Daniel Joseph Vollstedt, Jay Roger Vollstedt, Loraine Ann Willenborg, Robert C. Wurr
1983 former students: Zeanna Aylor, Tim Benter, Susan Blohm, Michael Camden, Sara Carter, Wade Cloud, Terry DeLong, Marla Feick, Marilyn Higday, Jon Kasperbauer, Tim Larsen, Todd Larsen, Lori Lohmeier, Cindy Lyman, Leslie Martens, Scott Mohr, Sara Nelson, Douglas Orey, Chad Reynolds, Kent Schlater, Sherri Talbot, Angela Taylor, Jennifer Thomas, Robert Vaughn, John Vogl

Activities and improvements - never end in Manning.

I know I'm way behind on several feature stories but with all of the events going on right now and coming up...I simply don't have enough days in the week to get everything finished in a timely manner.

Manning Tennis Courts - become a "shiny new penny" May 23, 2018


Preparing the surface

Preparing the surface

Preparing the surface

Preparing the surface

Preparing the surface
May 24, 2018


base coat of acrylic paint

base coat of acrylic paint

base coat of acrylic paint
Click to see the application process

base coat of acrylic paint

material

mixing the colors

base coat of acrylic paint

silica sand also used in the process

base coat of acrylic paint

blower used to remove dust, sand, leaves and debris before painting

almost finished

laying out the lines for tennis & volleyball

squaring up the boundary lines

acrylic blue paint for the court areas

painting the court areas

painting the court areas

painting the court areas
May 25, 2018


completing the project

They say that "beauty is in the eye of the beholder" but anyone who lives in the Manning area or is connected to Manning should be proud of how the community takes care of things.

final stages

looking north

looking east

laying out the lines with masking tape

laying out the lines with masking tape

laying out the lines with masking tape

measuring more lines

painting the lines

painting the lines

painting the lines

painting the lines

finished

finished
One of the many critical aspects of taking care of a community is not only maintaining the buildings, businesses, streets, infrastructure, etc., but it is also to keep things looking nice.
If the town looks "crappy" and for instance the tennis courts are in disrepair, it gives a very bad impression of the community as a whole and anyone considering moving into this area may think twice...BUT if things look like a shiny new penny, it will go a long way in promoting our small town of Manning, Iowa.

I drive into Manning nearly every day and sometimes multiple times in a day to capture what is going on.
Another aspect of what I document is the weekly activities of the city crew.
I often hear criticism (both constructive but also unconstructive and inaccurate comments) about the city employees.
Mostly I observe and listen and not criticize or judge the activities of others...mainly because I see what is going on and digitally capture it on a daily basis.
Here are some images of the city crew - getting the cemetery ready for Memorial Day, and also preparing the way for the addition of new safety/warning lights for people who cross 141 by the Rec Center.
City Crew - always busy

City crew trimming the Manning Cemetery May 22, 2018

City crew - curb and sidewalk handicapped access repairs May 16

City crew working together

Finishing touches

Safety lights in place May 22

Manning Heritage Park - Trinity Church gets a makeover May 18, 2018

LED cross

Boom extended the full 90 feet

Almost to the top

Greg Peters getting ready to mount the LED cross

You don't get much closer to Heaven than this!

You need a little extra faith in situations like this.

Mounting the LED cross

Mounting the LED cross

Pulling the wiring into the steeple

Inside the steeple

Note the ladder is an inverted climb.

Bell tower around 50 feet

Bell

Forged in 1901 by Henry Stuckstede in St. Louis, Missouri

large pulley with hemp rope that swings the bell

Clapper used for a single ring of the bell

Cross lit

Preparing to paint the church May 23

Preparing to paint the church May 23
Stop to think about the history of this church and specifically the bell.
The original twin of the current church was dedicated October 6, 1901.
Here is a scan I made in 2016 of the original December 1900 architectural prints.

By August Blaas of Rockwell City, Iowa
Then the unthinkable happened - on March 23, 1913, the "Omaha Tornado" system generated a tornado that blew down the original sister church in Lincoln Township, Audubon County (the original location of the church).
But the Pioneer Spirit of the congregation made it possible to rebuild and on October 26, 1913, the new twin sister church was built.
If you look at the picture of the bell above you'll see pieces chipped off the bottom side of the bell...it is surmised that this damage occurred as the bell fell 50 feet as the church structure came crashing down.

This picture was taken the next day - note the snow on the ground


The whole structure was blown off the foundation and down the sloped sidehill to the east.
Dr. William Addison (Veterinarian) had a building on Main Street for his business and he also lived there.
Dr. Addison salvaged lumber from the destroyed Trinity Church structure and built a machine shed in the area where the shooting range of Great Western Park is located now.
As told by Gerhardt Voge February 14, 2016

Think about the bell and its significance during our history.
It was rung when WWI ended.
It was rung during VE Day and then again on VJ Day during WWII.
Then another miracle occurred when the church was moved to the Manning Heritage Park on June 6, 2006.
You can see a video of the move along with pictures I took of the whole process - just click on "Trinity Lutheran Church" on the left side frame and follow the links.

Manning Library - summer programs

More RAGBRAI vendors are needed when they pass through Manning on Monday, July 23. We will need to feed and hydrate 10,000 plus bikers!
Businesses, clubs and other local organizations can make some great money as a food, beverage or merchandise vendor that day.
Vendor applications are available at www.manningia.com.
Please consider and share with your group. Any vendor questions should be directed to Brooke Eischeid at 712 210-3698.
If you are a business owner and you plan to extend your sales outside to Main Street or the sidewalk, you will also need to complete a vendor application.
Keep in mind that the vendor fees are necessary to cover the expense of renting port-a-pots, picnic tables, additional law enforcement and entertainment.
We want to put our best foot forward and provide the riders with a comfortable stay in Manning, even as a pass-through breakfast community.
Thanks for understanding. Let's make a great impression! #ManningProud
Manning RAGBRAI committee




RAGBRAI July 24, 2006


Trey Boyle

Aly Stadtlander

Travis Sybesma "living statue"

Just to show you how I used digital trick photography for the bike stunts.

RAGBRAI July 25, 2011


Singing Nuns

---
Ragbrai Route through Manning
July 23, 2018

Attention all visitors to my web pages who are interested in Manning history and connected to Manning.
If you have never experienced a RAGBRAI event you need to do so...
What better place to experience RAGBRAI, other than in your old hometown or your ancestral relative's hometown of MANNING!!!
The Historical "Hub" of Western Iowa...
If you have never visited my "Quick Tour of Manning," check out the link on the left side of this frames web page which will show you some of the historical places to see and aerial photos of the area.
People from all over the US and even the world come to participate in this annual ride across Iowa.
From my experiences of past RAGBRAI events here in Manning and the area are that the riders are very friendly and appreciate being cheered on during their trek across Iowa.
If you are from out of town or out of state, you may even be surprised that someone from your own community will be riding through Manning.
Register's Annual Great Bicycle Ride Across Iowa


RAGBRAI is coming to Manning, July 23, 2018

Here is the complete #RAGBRAI route for Monday's ride from Denison to Jefferson, Iowa RAGBRAI 2018.
The route travels 71.7 miles with 2,537 feet of climb. This will be the longest ride of the week, not counting the optional loop.

MONDAY - JULY 23, 2018
Denison to Aspinwall - 19.1 miles
Aspinwall to Manning - 3.7 miles
Manning to Templeton - 7.7 miles
Templeton to Dedham - 6.9 miles
Dedham to Coon Rapids (Meeting Town) - 8.2 miles
Coon Rapids to Scranton - 16.4 miles
Scranton to Jefferson - 9.7 miles

The route (towns and roads) is subject to change.
RAGBRAI is scheduled to pass through Manning, Templeton, Dedham and Coon Rapids on Monday, July 23. Since Manning is considered the "Breakfast / Brunch" town, the Committee is requesting local organizations to consider holding a food stand between 7 am and 12 noon to feed visitors.
The booths located in Manning must be shut down by 1 pm to allow ample time for the bikers to get to their next destination.

IKM-Manning Commencement
May 20, 2018
Three (4.0) 2018 Valedictorians: Payton Sporrer, Shyanne Sporrer, Peyton Gross
More pictures and information coming

Click below for the 2018 entry form of the Kinderfest 5K Road Race/Walk event organized by Robert Cast.
If you would like to participate, complete and return your entry form by June 6th to insure a t-shirt.
This event has grown steadily every year. Let's make 2018 even bigger!

2017 Road Race Winners

Click for a printable form

Children's Day - Kinderfest
Unofficially the oldest consecutively running celebration in Iowa.

How/when did it begin?
In 1884, Der Manning Schuetzen Verein officially adopted this annual celebration where one day each summer the Children of Manning would play together in the community.
I have notes from 1882 & 1883 where a day was celebrated each year in the summer for the children and in 1881, they had a community "Turkey Trot" where the whole community celebrated one day in the fall, with fun activities for the kiddies...so depending on how official a person wants to be, Children's Day began in 1881.
It has been called various names over the years, with "Turkey Trot," then officially going to "Kinderfest" (children's festival), and then to a more unofficial Plattdeutsch name "Kinderball" (children's ball) to "Children's Day" from the 1950s through 1980s and then back to "Kinderfest" to follow the more traditional identity.

Now some may wonder what a Schuetzen Verein is - a Marksmanship Club or Shooting Association.
Manning originally had a large wooden structure called the Germania Hall, constructed in 1884, it stood just across the street to the east from Casey's General Store and was built by the Manning Schuetzen Verein.
It was also known as the Manning Opera House.
It burned down in 1925 and was replaced in 1926 by the brick building that was later called the Firemen's Hall.

Many of you may be aware of the "Five Mile House" northwest of Manning, which is still active today as a Schuetzen Verein, but there was also the "Three Mile House" that was 3 miles north of Highway 141 on West Street. It was also a Schuetzen Verein.

Germania Hall marked by the red letter V

North end of Germania hall

Germania Hall marked by the black letter V

Firemen's Hall - note the Schuetzen Hall stonework
The Lawrence Welk band played in this building...

Children's Day King Shoot, Bob Hoffmann left - Phil Knaack shooting

More than ever, we need to get back to more traditional events where people actually interact and communicate in person and as a community.
I know thousands of adults today have very fond memories of Children's day when they were kids. If you live out of town or state, you should consider bringing your kids/grandkids to enjoy the day and help keep this very important celebration going.
Kinderfest will be held on June 16, 2018, which is also Father's Day weekend.
Monetary assistance is requested and can be sent to the First National Bank, % Elissa (Rutz) Riesburg, PO Box 325, Manning, IA 51455.
These funds will be used to offset the cost of entertainment, rides, and prizes.
Anyone interested in a booth is asked to contact Maria Muhlbauer 712 269-5396 or mmuhlbauer@outlook.com
They ask that you not use Kinderfest as a primary fundraiser for your organization or group but donate a percentage of profits back to Kinderfest.
A raffle fundraiser is also used to support Kinderfest so family or child oriented prizes and gift baskets are being sought as donations. Ashley Singsank and Elissa Riesburg are in charge of the raffle this year. 712 655-3557 or elissa@fnbmanning.com

I hope this year they stop throwing out candy from the floats so more kids will walk in the parade and not stand on the sidewalks!!!
They may have to go back to giving free tickets or something to get the kids to participate in the parade.
Follow this link to find out more about the history of Kinderfest and see pictures from many eras of the past.
Kinderfests of the past

There are so many ways to preserve and present history...pictures, video, audio, written words, and sadly, in many cases - nothing is done so individuals and events just disappear completely over time.
In 2016, I sat down with Orland to get his military story and also his "Manning" story.
Below is a link to one of the audio sessions I had with Orland. I'm using this audio and other sessions to create a story about Orland's life...
One thing nice about capturing audio is you get to not only hear the voice of the person featured but you get to hear his laugh and inflections in the way he uses words.
The audio is about 1 hour long. I removed some of the dead space and less important parts of the conversation and hope that you will take the time to listen to Orland talk about some of the highlights about the Manning Ag Center history.

Orland Fara remembers...February 2016

An observation I made during Orland's funeral was the lack of attendance by business people and Manning citizens in general. I realize many of them paid their respects at the viewing the day before and the church is relatively small but having attended funerals for 50+ years and knowing Manning history...society has changed a lot - it was quite common when a businessman passed away years ago that the businesses on Main Street closed down during the funeral and most of the owners attended the funeral.
Here are just two examples.
Ulysses L. Patton
July 30, 1908
ONE OF OUR OLDEST PIONEER CITIZENS PASSES AWAY LAST SUNDAY AFTERNOON.
Was a Member of the City Council for Fifteen Years and on School Board for Nine Years.
Mr. Patton has been in the stock business in Manning for a number of years and was associated in the business with his son, Dwight, at the time of his death. As a token of the esteem in which Mr. Patton is held by the business men here every place of business in the city was closed from 10 to 12 o'clock, during the time of his funeral and all public work was suspended the entire day.

John Frahm, Prominent Business Man Died Tuesday
Entered Into Rest May 28, 1940 At Home Manning
The spacious funeral home and every, available place around the premises was occupied by friends during the services. Every business place in town was closed in his respect during the services.
The deceased leaves many memories and some heritages which will endure through Manning's history. He was one of the towns leading citizens; a man of pleasing personality; jovial; kind and honorable. He was a good friend to have and he had a host of friends. The Chamber of Commerce, Manning, 3-Mile House and 5-Mile House Schuetzen Verein, of which he was a member, and other organizations always found him a willing worker and liberal giver. The town and community will feel his departure in losing a faithful helper and progressive citizen. He was a faithful husband and a kind and loving father in his home and gave himself unselfishly for the comforts and good of his family.

Military honors

Another reason why more citizens should have attended the funeral was to honor and show respect to Orland for his military service...a Veteran of the Korean War.
Now these comments are solely my own and not intended to judge/criticize anyone but just as an observation of change over the years.
Orland Fara


June 25, 1931 - April 22, 2018

Visitation Wednesday April 25, 2018 , 3:30 PM - 7:00 PM at Ohde Funeral Home, Manning
Funeral Service Thursday April 26, 2018, 10:30 AM at First Presbyterian Church, Manning
Visitation resumes at church at 9:30 AM.
Interment with Military Honors will follow the funeral at the Manning Cemetery
More information and pictures coming...

Update to Jean Garner message down below
Jean and I have been e-mailing back and forth and she is interested in hearing from her classmates and schoolmates.
My year at Manning was a very important one in my life and I can't believe it was so many years ago, time has flown.
I am happy for you to put my email address out there.
Jean Garner
jeannie43@hotmail.com

Jean is also interested in contacting Duane Griffin and his parents - her host family during her stay at Manning.

In sharing memories with Jean it gave me an idea. I really don't have the extra time but I'm going to see how many pictures I can come up with in my database for the MHS class of 1974...Here are a few samples with more to come in a special feature.

Peggy Sibbel, Susan Rutz

1974 Good Ole Days - Larry Mundt, Mike "Chuck" Foley, Mark "Row" Rowedder, Bill "Twiggy" Johnson

Jean Garner in full view and Gwen Fielweber partial view on right

Keith "Bud" Stribe, Mary Jane Rohe

Ain't they cute???

"Little Leo"

Remember him?
William Johnson, Michael Gawley, Larry Mundt, Jon Ahrendsen, Randy Renze, Paul Renze
Mike, Larry, Jon, and Randy were the delegates to Boys' state.
Bill and Paul were the alternates.

Jean Garner, AFS 1974, left a message on my guestbook.
Her message reminded me that I needed to update my AFS web page with scans of better images for those students.
In 2003, I went to the school library and borrowed the AFS framed portraits so I could scan them. While I knew there would be some fading and deterioration, I never expected how bad it actually was. Photos that were originally in color were almost black and white or really off-color, so I just scanned them in gray scale.

My goal then, as it is now, is to get original AFS photos from classmates or the host families so I can scan them and replace the database with better images.
The second picture is a scan from one of those billfold size pictures we all shared with our classmates and schoolmates.
It has been in a scrapbook so it hasn't been damaged by natural and artificial lighting.

Jean Garner AFS 1974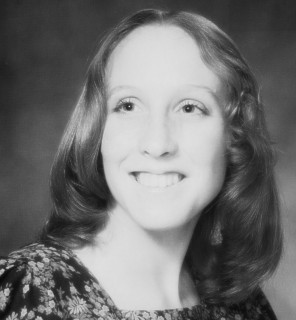 Scan from the school display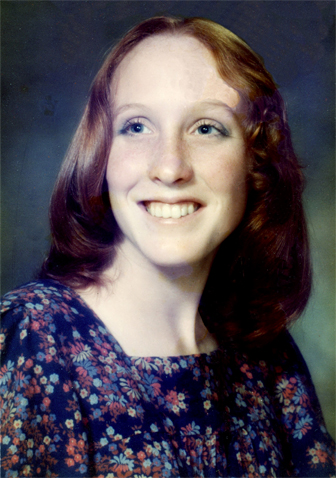 Scan I made from a billfold picture of Jean.

Now some of you may wonder why I don't just show the good picture, but as a preservationist I need to continually show everyone what is happening to their pictures and try every way I can to get people to send me their old pix and history to make high resolution scans and add to the Manning Historical Preservation Database.

To see the whole list of foreign exchange students, click on "Long term projects" on the left - then scroll down on the right side to the Manning Foreign Exchange link.

Click on the link below to see some very interesting history on how Manning achieves so many amazing things and is now working on another unique project.

Manning Hillside Splash

Oh the Fun of playing in the Sun (1968)


1909 cartoon about 2 boys nabbing their friends' clothes while "skinny dippin.'"

Please visit the Manning Exchange for local news, articles, and information...a work in progress.

Many upcoming events.

Korean War Veterans continues


There are lots of Manning Veterans of the Korean era with no pictures or information.
Will you be in the Manning Veterans' book???
Unless more post-WWII Veterans come forward there will be a lot of 1946 to present day Manning connected Veterans missing from the book.

For those of you who are occasional visitors to the Manning Exchange - please make sure to click on the "archived articles" section where previous featured stories are kept.

Click to visit the Manning Exchange

1 example from the Logeland Studio wedding packets.

There are still quite a few Logeland Studio wedding packets available.

Click to read about this important project.
It will help to financially support the Manning Veterans' history book project.

What makes up a community?
Just ONE person
who is a son or daughter
who is a brother or sister
who has a school chum
who is related to someone in that town
whose friend has a friend in that town
whose friend is related to someone else in town
who may have moved away but still thinks of the place they grew up as home
We would like to hear from you, the "1983 Leaders of Tomorrow" who have relatives and chums in your hometown of Manning, Iowa.
In their own words
Attention "1983 Leaders of Tomorrow"


Who is the sister of the meteorologist linked below?
Click to see the answer in her own words

Who grew up on a farm south of Manning, has chased tornados, and is now a meteorologist for the National Weather Service?
Click to see the answer in his own words

I have been receiving questions from various "1983 kids" about what type of information we would like them to write about.
Please read through the meteorologist's story to get ideas for you own personal write-up.
Then send me an e-mail so we can work out your story.

Note: Your story does not have to be as thorough as found at the link above but at least send us a couple paragraphs to bring us up to date from 1983. Here is the DIRECT link to the 1983 web page.

Parents of the "1983" kids - please encourage your children to send in their updated information and any pix they may want to include.
Sometimes a little nudge by mom or dad will get the ball rolling!
Each 1983 "Leader of Tomorrow" has interesting family history.
Here are the names of the "1983 kids" who we are looking for an update from...
Aaron & Courtney Potthoff, Adam Croghan, Andrew & Amanda & Brandon Puck, Alex & Abbey Ranniger, Allison & Megan Keese, Angela & Heather & Michele Hass, Angie & Alan Irlbeck, Bradley Christensen, Bryan & Nathan Rohe, Chelsea Souter, Christin Ann Fara, Christopher Wegner, Cole & Ty Henderson, Dale & Vanessa & Derek Hargens, Daniel Wayne Tibben, Daniel & Janelle Stribe, Dawn & Derrick Rohe, Dawn & Michelle Willenborg, Elizabeth & Jamy Zinke, Ericka & Andrea Ehlers, Gary & Beth & Tim Ferneding, Heather & Jessica & Jimmy Switzer, Jackelyn McKeighan, Jamie Jo Irlbeck, Jeffrey & Joey & Jeremy Irlbeck, Jeffry & Kelli & Jason Lorenzen, Jeremia Rex Macumber, Jennifer & Jason & Renee Knueven, Jennifer & Jeremy Misselhorn, Jeremy Puck, Jessica Rasmussen, Jill Kienast, Joe Stein, Joseph & Mackenzie Hinners, Kasie & Andrea & Amy Lorenzen, Kenzie Kae Kerkhoff, Lauren & Shad Bauer, Marte Wanninger, Matthew & Mandi Weitl, Melissa & Angie Pfannkuch, Michael & Amy & Jeremy Kasperbauer, Michael & Michaela Hargens, Melissa & Michaela Vinke, Michael & Matthew Siepker, Michaela & Crystal Ehlers, Natasha Vonnahme, Ryan & Rachel Pfannkuch, Sabrina Lee, Sarah Kaszinski, Sheri & Trena Bell, Tara Zeman, Stephen & Ryan & Darren Andersen, Tonya Jo Wurr, Tiffany & Michelle Jahn, Tim & Matt Hugeback, Brian & Katie & Steph Beck, Troy & Robin Wanninger
If you send me some information about yourself, I may also be able to find some pictures of your parents, grandparents, family members that I have in my database (as shown above).
We can use them in your story along with your "1983" picture.
We'd like to hear from you !!!
What ever became of the
1983 "Leaders of Tomorrow"
Have some of your "Dreams" come true?

"Let it be known that he who wears the military order of the purple heart has given of his blood in the defense of his homeland and shall forever be revered by his fellow countrymen."
George Washington, August 7, 1782
Just as a reminder: the Manning History book committee continues to work on a Manning area Veterans' history book project.
For those of you who are Veterans or have/had Veterans in your family - will you come forward?
The history book committee will do their best to get as many pictures and information about the 1000+ Manning Veterans but we can't do it all by ourselves.
How many small communities do you know have published 5 history books? The first one was the History of Manning 1898, then the 1981 Manning Centennial book, next the 2006 Manning Quasqui book, and most recently the 2009 Manning School history book. Probably the last book to be published will be the upcoming Manning Veterans' book - unless someone comes forward in the next generation to take over these projects after I'm gone. Will you help with the Veterans' history book project? If you are a Manning connected Veteran or are presently serving and do not submit your military connected pictures and infomation you probably won't be in this once-in-a-life-time Manning Veterans' history book. With a limited number of volunteers we can only do so much on our own but will try to get pictures of as many Veterans as we can. There are over 1000 Manning Veterans so we have a long ways to go before the book can be published.
Manning Veterans are slowly coming forward and below is another example. We hope to eventually get more pictures and information for Mike to put in the book but for now this is what I have to show to you.
Amos Rutz WWII
One thing that many Veterans and people who are submitting information have not fully understood is that this next Manning history book is specifically a Veterans' only book. It won't be like the Centennial or Quasqui history books were, where there is a Veterans' section along with other community aspects. We are aiming for a 2-volume book (around 1090 total pages) which will really be unique!!!
This book will be ALL Veterans' information (and the post auxiliaries) - hence it won't be a "Name, Rank, and Serial Number" only history but we want a complete history for each Veteran.
For instance - below is Louis Boell's picture and the information that was published in the Veteran section of the 1982 Aspinwall Centennial history book. It has the basic information but we are looking for more and I spoke to Louie by phone and he sent more pictures and information - also for his brothers.

To see what Louis submitted click on the link underneath "Are you a Manning Veteran" shown below.

Note: we also want some family background such as parents and grandparents. All too often you will only see just the Veteran's name with their basic military information but without the family connections it will be difficult for future historians and genealogists to know for sure who this person belongs to.

Are you a Manning connected Veteran?

I would like to hear from you!!!
We are starting a Manning Veteran history book project and if you don't come forward you may not be included in the book. NOT because we want to intentionally leave you out but because you didn't come forward.
Same goes for those of you who have Veterans in your family who have passed away. If you don't come forward and help by submitting Veteran connected pictures and information your Veteran may not be included in this once in a life-time Manning Veterans' history book.

Please e-mail me about your Veteran questions manningveterans@davidkusel.com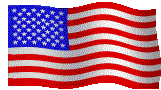 The United States flag
is proudly displayed here and NO other flag is as IMPORTANT!
1 Manning citizen served in the War of 1812
48 served in the Civil War
1 served in the Indian War
3 served in the Spanish American War
300+ served during WWI
550+ served during WWII
87+ served in the Korean war era
65+ (more names need to be found) served in the Vietnam era
55+ (many more names need to be found) served from 1975 to present
26 paid the ultimate price with their lives defending the U.S. Flag
Are you a Manning Veteran?
Are you currently serving and have a Manning connection?
We are starting the Manning Veterans' history book project
Don't wait until you see "Deadline" or it WILL be too late!!!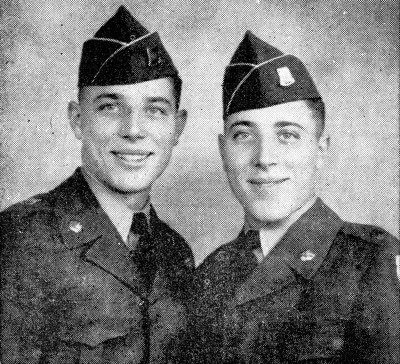 Click to read promos for the Veteran book


There are a lot of WWI and some WWII Veterans pictures with no IDs.

Before you spend time scanning pictures
please look at these instructions


I appreciate your efforts scanning pictures for me but if you only make low resolution scans you are really wasting your time. High resolution scans are the best and only way to really preserve those old pictures.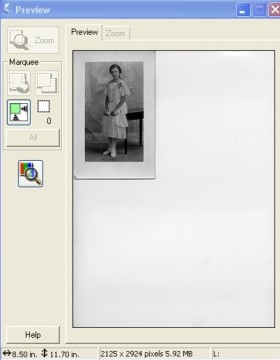 Click to see the tutorial
If you simply don't want those old family pictures you inherited please don't throw them - send them my way.
A lot of times I can recognize a face or location in those old pix.
---
One thing to keep in mind while you are looking for pictures - if they are glued in old scrap books please do NOT try to pull them out or cut them out. I can scan the whole page of the scrapbook and crop out the pictures you want to use in the book. If you attempt to forcibly remove the pictures you will probably damage them and when I scan them that damage will probably show up. This means I'll either have to use my graphics program to touch up the damage which can take a lot of time, or if they are badly damaged I just may not even take the time to scan them.