Perry Como "Round And Round" 1957

"Quote of the decade" - paraphrased
"We have to quit looking for intelligent life on Mars, and first find it in the Woke/Cancel Culture community."
Senator John Kennedy - Louisiana

If everyone is honest with themselves, the loss of businesses in their communities are self-inflicted wounds...
I realize there are/were many other variables and reasons but when you buy out of town, buy out of state, and buy out of the US...what do you expect will happen to the local, state, and even US economies?

BUT one thing the Manning community has going for it is a lot of people don't give up and just accept the inevitable, as seen with this upcoming community meeting.

So please attend - don't just sit back and point fingers and complain - show up and help come up with some possible solutions to a few of our self-inflicted wounds which unfortunately continue today with the limited number of businesses we still have.
The Manning Historic Preservation Commission and Main Street Manning's Business Improvement Committee are seeking input from the public.
We want to know what types of things or services people are going out of town for or online for. And what can we do to expand or recruit to boost Manning's offerings and utilize empty spaces?
Plan to attend an input meeting at the VFW on Wednesday, April 14th.
Cash bar with happy hour and signing in from 5-5:30 and the input session from 5:30-6:30.
We look forward to your input!




Note the various businesses we had in 1957 - and this is not a complete listing.


1957 Thrifty Food Market

1957 Frahm

1957 Nissen Poultry Service

1957 Crystal Theatre

1957 Manning Monitor

1957 Manning Elevator




Now the following items have nothing to do with the Manning meeting, other than all of the 1957 items above also came from the Groteluschen collection that Jon sent to me to scan and add to the Manning historical database and I'm working on right now which just happened to have a lot of Manning business names from the past to emphasize the number of businesses we once had in Manning...
Back: Larry Rowedder, Larry Nielsen, Errol Wegner, Larry Zerwas, Robert Horbach, Dave Peters, Dick Bowers
Front: Dick Popp,

Jon Groteluschen

, Gary Neubaum, Eugene Haberl, Bob Laverty
1956-57 basketball team that went 24 wins and 2 losses, losing to Le Mars 60 - 50 in the quarterfinal round of the state tournament
The other loss was at Carroll 46 - 43 early in the season which Manning avenged 68 - 53 later in the season at Manning.

Boys State

May 23, 1953 confirmation Zion Lutheran

Back: Darlene Genzen, Betty Peters, Roger Koepke, Roger Barten, Shannon Mahnke, Darlys Vollstedt
Middle: Beverly Genzen, Errol Wegner, Joyce Nulle, Pastor John Ansorge, Virginia Backhaus, Roger Hagedorn, Mardella Friedrichsen
Front: Donald Keat, Warren Puck, Diane Dalgety, Allen Mohr, Elke Bunz,

Jon Groteluschen

In 1830s America, the local barbershop was a common gathering place for average guys, the ones who couldn't afford to join posh social clubs. Sometimes, to while away the hours on his feet, the barber would start crooning a tune. Eventually, patrons added their harmonies in a call-and-response type format. By 1890, barbershop-style singing became a bona fide fad.
The oversized mustaches, striped jackets, and straw hats become synonymous with the fad. It started with Vaudeville, where Barbershop quartets were often used in front of the curtain to entertain while other acts were setting up. In order to be seen by those in the "cheap seats" they donned distinctive costumes.

Gerald Leo Schulte

Gerald Schulte, age 81, of Manning, passed away on Friday, April 2, 2021, at Accura of Manning. Mass of the Christian Burial will be at 10:30 AM on Thursday, April 8, 2021, at Sacred Heart Church in Manning. Burial will follow in Sacred Heart Cemetery in Manning. Visitation will be from 5 PM to 7 PM on Wednesday, April 7, 2021, at Ohde Funeral Home in Manning. A Prayer Service will be held at 7 PM, followed by a Rosary.

Gerald is survived by his wife Peg Schulte of Manning; three children: Dean (Janet) Schulte of Creston; Ken (Sherry) Schulte of Maryville, Missouri; and Debra (Louis) Rickers of Underwood; 9 grandchildren: Alison (Casey) Anderson, Nick (Dianna Sims) Schulte, Jessica (Gary) Zimmerman, Rachael Schulte & Ronan Yaacov, Suede Sanders, Benjaman (Melanie) Rickers, Katelyn Rickers, Justin (Emma) Rickers, and Emily Rickers; 4 great-grandchildren: Alexzander and Catherine Anderson, Amelia Zimmerman, and Addison Rickers; his siblings: Robert (Janet) Schulte of Urbandale; Mary (Orville) Eich of Elk Horn, Nebraska; Wayne Schulte of Omaha; Eldon Schulte of Colorado Springs, Colorado; Jim (Sue) Schulte of San Diego, California; Steve (Peg) Schulte of Crystal Rock, Colorado; LouAnn (Dennis) Vulgamott of Jewell; and Sharon (Dan) Snyder of Breda; three brothers-in-law: John (Betty) Neil of Omaha; Joe Neil of Manning; and George (Joni) Neil of Fort Collins, Colorado; and by numerous nieces and nephews.

From the 2006 Manning Quasquicentennial history book:


Schulte Barber and Hair Styling




Gerald Schulte with Joe Sonksen (2004 - oldest man in Manning, 97)

Gerald "Jerry" Schulte purchased the barber shop, located at 413 Main Street, from the Melvin Jentsch estate on January 18, 1961. He completely remodeled the shop interior and added a new storefront. In the late 1960s, men's hairstyling became popular and on November 15, 1970, Gerald went to Los Angeles to complete a course in advanced hairstyling, one of the few places offering the course. Since that time he has been attending refresher courses annually. He now offers haircuts and styling.

2003 business front

From the 2006 Manning Quasquicentennial history book:


Gerald and Margaret Schulte


Gerald Schulte, born May 12 at Carroll to Edgar and Elva (Ludwig) Schulte was raised on a farm northeast of Breda. He attended St. Bernard elementary and high school. Gerald went to Barber College in Sioux City, Iowa. He worked for a barber in Glidden for one year before buying the barbershop in Manning in 1961, renaming it Schulte Barber Shop.
Margaret "Peggy" Neil was born October 20 at Garner, Iowa, to George and Agnes (Busche) Neil. They moved to Carroll in 1941 and Peggy attended St. Peter and Paul grade school and Kuemper High School.
Gerald and Peggy were married in August 1960 and lived in Carroll until they moved to Manning. They were blessed with three children: Dean, Kenneth, and Debra. They all graduated from Manning High School.
Dean married Janet Derner of Dedham and they have two children: Alison and Nicholas. They live in Creston, Iowa.
Kenneth married Jeannie Johnson of Maryville, Missouri and they have two daughters: Jessica and Rachael. They live in Maryville, Missouri.
Debra married Louis Rickers of Westside they have four children: Benjaman, Katelyn, Justin, and Emily. They live in Westside.
Through the years Gerald has belonged to the Chamber of Commerce and he was a Boy Scout leader for two years.
Peggy was a Cub Scout den mother and helped with the Boy Scouts. When Debra started Brownie Scouts, Peggy was her leader and together they went through ten years of Girl Scouting. Peggy then worked at Wells Manufacturing, Burcliff, seven years at Mueller's Furniture and four years in the kitchen at the Manning Healthcare hospital and Plaza.

Jerry in back - 1981 Manning Centennial

Fundraiser by Zion Lutheran youth group


2004


Warren Puck, Gerald Schulte


1955 Bud Jentsch barber shop


Fred Grau in window.
Original entryway from north - Gerald changed to east entry.

2004


2004


Dean Schulte MHS 1980

Ken Schulte MHS 1981
Deb Schulte MHS 1987

October 4, 1968 Homecoming dance - Lori Rothfolk & Dean Schulte

After Joe Stein passed away, Jerry became my barber until he no longer could perform his duties.
Even though he had the beginnings of Alzheimers, he was able to cut hair for several years.
He would often repeat things and one topic was he was going skiing in Colorado with his brothers.
Having been around and working with a number of older people over the decades, who had memory problems, I was able to visit with Jerry almost to the point that you wouldn't know he had Alzheimers as he was cutting my hair.
I knew that he would have old memories so I would talk about all kinds of Manning history and also talked about his kids when they were in school.
He and I had a lot of fun discussing the past, even though at times his mind might have wandered off, I got him right back on track with history and we had a lot of laughs.

One thing he never forgot was saying thank you when you paid him and he always had that addictive smile and chuckle that no one could resist responding in-kind.
History has so much importance in life that most people never realize or know how to use it.

I keep getting e-mails asking about the all-school reunion and party on the bricks in Manning this summer.
I'm glad to receive e-mails from people and will answer questions to the best of my ability, but I also hope that people will take the time to understand my web page and its various links that are broken down into different categories...also how I use FRAMES with my web pages.

The right side frame shows current and upcoming events and new feature stories I come up with.
Then as I add more material the stuff on the right gets moved down.
Eventually I remove it or the links from the right side frame, and then have them linked on the left called "What's new in 2021."
Click on that link and it will take you to a ton of older material for the year and some from the previous year.

While you are looking at the "What's new" link on the left scroll down to see all of the other links I have there broken down by various categories.
Click on one of those links and you'll be taken to another page that has even more links that are broken down into more specific detail.

This is a very simple system - YOU just have to take a little time to click on the links and read the descriptions.

If I can spend decades providing you with all of this and previous material, you can certainly spend a few minutes and take your time going through all of the links.

Once you work the various links for a while you'll know where to go right away in the future.

I also realize that frames are frowned upon, actually since they were first coded in the mid-1990s, but they work great for my purposes.
I realize frames don't work the best on those small smart phones and even the slightly larger I-pad/pods or whatever and all I can say is get a nice size computer screen so you can fully appreciate my high resolution scans and feature stories.
Don't go blind straining your eyes with endless hours on those small devices...

I enjoy my 30 inch computer monitor...even occasionally look at my web page on my 60 inch big screen.

But realize that not all flat screens are created equal. I did a lot of research on screens once my CRT monitors failed, which actually had the best quality for black and white/grayscale pictures.

You need to find a flat screen that rates high in grayscale specs, otherwise you'll have a screen that burns out black/white/grayscale images...sadly like so many laptop screens do.
I have found that my Dell Ultra Sharp has very excellent specs for contrast/brightness and handling grayscale...there are newer models now, so I don't know how they rate.
Thanks,
Dave

All-school reunion, Party on the Bricks - June 18, 19, 20, 2021

"The All-school reunion and Party on the Bricks have been rescheduled for Father's Day & Kinderfest weekend - June 18, 19, 20, 2021"

Local organizers have announced the 2021 celebration is on. Following suit with other Iowa communities, plans are moving ahead for multiple celebrations June 18, 19, and 20 on Father's Day weekend.

The weekend kicks off June 18 with an All-School Reunion at the Hausbarn-Heritage Park. Entertainment decisions are still being made. The Alumni Association will be seeking contributions to offset the cost of hosting the reunion. Donations may be sent to PO Box 191, Manning, IA.

Manning's 137th Kinderfest will be observed June 19 during the day. That evening entertainment will be found on Main Street where everybody can "Party on the Bricks" with musical entertainers Brad Morgan and the Aged Spirits band.

People are being asked to help support Party on the Bricks with personal donations.

Plans for other weekend events, such as the 100th anniversary of the Chamber of Commerce, are still in the early stages.


Details starting to fill in...
Flying Buffalos - Hausbarn courtyard starting at 9:00 pm June 18

Brad Morgan (Muhlbauer) and his band - Party on the Bricks June 19 + Aged Spirits (Templeton group) - gates open at 6:00 pm

Kinderfest June 19 - 5K road race morning; parade 11:00 am; activities in park remainder of the day

Golf Tournament at M&M Golf Course - June 18 at 1:00 pm

Scratch cupcakes - June 18 on Main Street

Terrace Apartments 50th Anniversary - June 19

June 20 Omlet breakfast

June 20 area Corvette club - car display on Main Street

I moved part of the Fischer feature to the top.
Another one of my Manning helpers (Tim Hansen) found Joe and his wife's obituary for me.
We now know the business was a tavern and at least know more about his family...hopefully a descendant will see this thread and contact me to get pictures and more information about this Nagl family.

Joe Nagl




There were a number of Nagl families in the Manning area but I have not been able to find Joe's family history.
Don't confuse Nagel with Nagl which is, as far as I know, a completely different family.
I finally discovered in my database that Joe's wife was Elizabeth (Hansman).
These are the Nagl names in my database of country and town school kids: Edna, Ruth, and Germaine.

JOSEPH NAGL

Joseph Nagl, 77, of 1425 Harriet Avenue, Carroll, died Monday evening, December 12, 1966, of a heart ailment at St. Anthony Hospital, where he had been a patient for three days.

Requiem mass will be read at 9:30 Thursday morning in St. Lawrence Church by the Rt. Rev. Msgr. Henry B. Karhoff. Interment will be in St. Mary's Cemetery, Willey. Friends may call at the Sharp Funeral Home in Carroll after 7 p.m. Tuesday. The rosary will be recited at 8 and 8:45 p.m. Tuesday; Wednesday at 3 p.m. by the Legion of Mary, also at 8 p.m. and at 8:45 p.m. by Court Sacred Heart No. 454, Catholic Daughters of the Americas of Templeton.

Mr. Nagl, son of Michael and Crescentia Nagl, was born at Willey January 24, 1889. He lived at home until his marriage to Elizabeth Hansman on May 18, 1915. The wedding took place in St. Mary's Church, Willey, with the late Rev. John B. Baeumler officiating. The couple moved to a farm northwest of Templeton. In 1939, they moved to Manning, where Mr. Nagl went into business; and in 1952, they moved to the present home in Carroll. He was a member of St. Lawrence Church.

Surviving are his wife; four daughters, Mrs. L.F. (Germaine) Dominise and Edna Nagl, Carroll; Delores Nagl, Oakland, California; and Mrs. Ray (Ruth) Thieleke of Urbandale; also six grandchildren, three great-grandchildren; a brother, Frank Nagl, and a sister, Mrs. Henry Hoffman, both of Dedham. Four brothers and one sister receded him in death.


MRS. ELIZABETH F. NAGL

Mrs. Elizabeth F. Nagl, 78, of 1425 Harriet Avenue, Carroll, died Friday, January 24, 1975, at St. Anthony Regional Hospital, where she was a patient for eight weeks.

Mass of the resurrection will be celebrated at 1:30 p.m. Tuesday in St. Lawrence Church by the Rt. Rev. Msgr. Henry B. Karhoff. Burial will be in St. Mary's Cemetery at Willey.

Friends may call at the Sharp Funeral Home, where the rosary will be recited Monday at 3 p.m. by the Legion of Mary, at 4 p.m. by the CDA Past Grand Regents of Templeton, and at 8 p.m. by St. Lawrence parishioners.

Mrs. Nagl, daughter of John and Anna (Greteman) Hansman, was born July 29, 1896, at Willey and spent her early years in that vicinity. On May 18, 1915, she married Joseph M. Nagl at St. Mary's Church in Willey. They spent a year in Carroll and in 1916 moved to a farm near Templeton. In 1940, they moved to Manning, where Mr. Nagl owned and operated a tavern until 1946. Following his retirement in 1952 they moved from Manning to the above address in Carroll. Mr. Nagl died December 12, 1966.

Mrs. Nagl is survived by two daughters, Mrs. L.F. (Germaine) Dominise of Carroll and Mrs. Ruth Thieleke of Des Moines; five grandchildren and nine great-grandchildren; two sisters, Mrs. Ann Matt of Omaha, Nebraska, and Mrs. John (Bess) Baglin of Santa Rosa, California; and a brother, Louis Hansman of Chillicothe, Ohio.

Preceding her in death besides her husband were two daughters, Edna and Delores; a granddaughter, Marijane Dominise; three brothers and two sisters.

Mrs. Nagl was a member of St. Lawrence Church and Ladies Guild; Catholic Daughters of the Americas and Past Grand Regents of Templeton; and the Legion of Mary.

Ona Fara continues to dig up interesting Manning history for me to scan...items that generally most children of families won't keep when they inherit them someday.
These are such great historical pictures that show a snapshot into the lives of so many people who have served our community and helped make it into such a great town to live in today.

With so many distractions we have today, most people don't stop to think about their community in a broader sense, other than what surrounds their own little world as they go about their daily business.

But history can teach us there is so much more...a LOT more than just our own personal existence.

Myra Snyder, Mary Brennan, Emily Schelldorf
RNs Manning General Hospital
Mary Brennan's retirement party

Margaret Frees in back, Aloha (Waterbury) Enenbach in front
1970 Manning General Hospital

Back: Margaret (Lutwitze) Frees, Mary Brennan, Ona Fara
Front: Cleo Singsank, Myrna Snyder, Emily Schelldorf, Sharon (Schrum) Kelderman
When I watch those genealogy websites promote themselves on TV commercials with scenes of someone discovering their grandparents for the first time or other very close relatives, I think about the pictures above...
Most of these ladies are/were grandparents. What better way to preserve the ancestry of a family than to scan these mostly overlooked pictures that are in everyone's family collections that will someday get thrown by the kids who inherit these pictures of people whom they probably never knew so they just toss them.
This is why I continue to ask people to get their collections to me to scan and archive in the Manning family historical database, where grandparents of hundreds of families will be preserved long into the future, after the family members have thrown the originals away.
Another aspect is even if kids/grandkids who inherit the family pictures and history keep those things, they won't properly care for old historical items or take the time to correctly and properly digitize them.
Ona had this great old calendar but it is getting very brittle and soon will just fall into pieces, so NOW is the time to digitize it.
I don't have time to merge and fully restore it right now but will still show you how interesting items like this can be and need to be preserved.

top scan


middle scan


bottom scan

If you want to see an example of multiple scans with merging, scroll down to the Fischer feature and look at the poster that took me 10 different scans that had to be merged back into the original image.

I won't show all of the months but here are a few samples. It is interesting to see when Manning organizations met and also birthdays of some of Manning's citizens.
Note how some are living but others have passed away, OR have moved away from Manning...a peek back into who some of our past citizens were and organizations that no longer exist today...
Then there are little items like this seal...why scan it? Because it shows a little piece of the Manning Ag Center history puzzle and its interaction with the railroad here in town.
When Orland filled a grain car, a seal was attached to the car which corresponded to Federal grain papers they filled out.
A Bill of Lading form with the seal number was sent to the company that purchased the grain from MAC. That way they could claim the cars that had their grain.

Who knows how grain will be handled in the future so having this seal scanned and then documented will explain to someone someday what it is and its purpose.
This is another aspect I make sure to do when I scan items - document as much information about it as I can before there is no one who can...

Last of a few seals that were kept when the MAC was sold.
So while you might think you are preserving your family history, you probably won't be as thorough as I am, and will skip over a lot of the trivial parts which will eventually get lost to time...Bring your stuff to me so I can scan it and add it to the Manning history puzzle I'm working on.
Dave Kusel

Dan Peters is celebrating his 90th birthday on April 15th!!!

If you'd like to join the celebration, the family is inviting friends and acquaintances to a birthday open house on Saturday, April 17th at Trestle Park Community Center from 4-6 O'Clock in the evening.
Please stop by and say hello or feel free to "roast" him with any of your old stories. The more the merrier!
If you'd like to participate in his card shower, you may send a card to:
Dan Peters
419 11th Street
Manning, IA 51455


Dan Peters

Dan Peters

Dan Peters MHS 1949

Dan Peters Korean War

Lois Wilhelm MHS 1949 - (Mrs. Dan Peters)

Lois Wilhelm

Lois & Dan wedding Zion Lutheran Church 224 Second Street

Lois & Dan

Lois & Dan's children

George & Milda Peters and then later Dan & Lois' home 2001 Christmas display 622 Third Street
When Dan & Lois moved back to Manning, Dan became involved in the community and served as mayor.


Dan Peters (bibs) helping with the Hausbarn reconstruction 1999

Martin Hansen (from Germany) & Dan Peters

Dan Peters & Jim McLaughlin

Dan Peters Hausbarn dedication 2000

Claus Hachmann (original owner of Hausbarn in Germany) with Dan Peters 2001

One of many community meetings Dan attended - 2001

Construction of the Log community center building at the Heritage Park 2003

Dan spraying stain on the walls

Dan staining the walls

Dan painting the walls

Dan staining the restrooms

Construction of the Manning Veterans Memorial Wall 2003
Ken Jensen facing camera, Dan Peters back

Dan Peters

Dan Peters - wall dedication 2003

We need to be so very thankful for Manningites like Dan, who grew up in Manning, then moved away, only to return and "pay back" the community they love so much!
So come to Trestle Park and wish Dan a happy birthday and don't forget to thank him for his service to our country and to Manning.

My cousin, Janice (Ahrendsen) has this paraphernalia that was given away by J&S Feed Service.
Any ideas what this item was designed to hold or clamp together?
With Glen Jensen & Gerald Schroeder, owners and both deceased - when I get a chance I'll visit with Gary Schroeder who worked at J&S for years.

One suggestion is the hanger was used to dry women's nylon stockings...


I also continue to add more obits to my obituary page, thanks to the generous and hard work of Ann (Voge)...

If you want your family history to become part of the Manning & Family Historical Preservation Database, then please e-mail me so we can start working on the Manning connected pictures, history, memorabilia, etc. you have.
That way your family history, information, and historical items will be digitally preserved long after your family name has disappeared completely in Manning.

Denise Doyel keeps digging up pictures for me to scan...these are exactly the type of more recent pictures I'm looking for.
For 25 years I've concentrated on getting 50 to 100+ year old pictures scanned while there were people who were old enough to help out with IDs, and before those old pix got thrown away or lost.
Now I need to start working on pictures 50 and under...

Speaking of lost - this first picture was found in between a wall in the home at 338 Second Street during some recent renovation.
Fortunately there was a little information written on the back of the picture to at least know where to start.

I spent quite a few hours cleaning up the scratches and adjusting the contrast/brightness of isolated areas. I cropped it and kept it at a fairly high resolution for the web page so hopefully someone will be able to pick out a parent, grandparent, great-aunt/uncle.

Taken August 11, 1909 at Vollmer's house.
Also written on back: "Mom is 20 - one with tiny waist"

The earliest phone book I have is 1928 and there were no Vollmers in Manning listed during that time frame.
I have Elizabeth Vollmer's obituary. She married Michael Vollmer and they had 10 kids and lived in Templeton, so I'm assuming this picture was taken at a home in Templeton.
Now to figure out some of these people in the picture. Unfortunately they did not list the daughters' first names in the obituary: Mrs. John Pexa, Fordyce, Nebraska; Mrs. John Freetly, Fulda, Minnesota; Mrs. William Blair, Manning, Iowa; Mrs. Peter Boos, Fulda, Minnesota; Mrs. Joe Severing, Geddes, South Dakota; William Vollmer, Bridge Water, South Dakota; Micheal Vollmer, Merrill, Iowa; Frank Vollmer, Carroll, Iowa; John Vollmer, Templeton, Iowa; and Edward Vollmer, Jeffers, Minnesota.
I don't have any other Vollmer pictures from this era. I have Paul Vollmer's generation but his generation would have been born a few years after this picture was taken.

If only Arlene (Kuhl) Pershing was still living. She helped me a lot with Manning history and sent me her pictures to scan from her home in California. I never met Arlene in person but we chatted a lot on the phone...sometimes for hours. She was always amazed at how I could carry on a conversation with her about Manning's history but I explained that I have been studying it for many decades, so it helped me communicate with older people over the years.

Arlene's mother was Bertha (Vollmer) Kuhl, and she provided me with a lot of Vollmer pictures from Paul's generation but she only had one older generation Vollmer picture, who was Mary Vollmer.

Mary Vollmer holding Donna Rowedder

Paul Vollmer WWII

Is this Paul Vollmer?

I have other sibling pictures of Paul's generation but they won't help with the old picture.
So anyone who can help with the Vollmer picture and information, please contact me ASAP.
Thanks,
Dave


Here is the picture Denise (Hinners) Doyel gave me to scan...

1968 4-H: Emily Opperman, Karen Sturm, Denise Hinners, Nancy Vonnahme


Emily was in the dark so I isolated her frame and then enhanced the brightness and contrast so she shows up much better now. The other 3 gals were a little too bright so I lowered the overall brightness so they weren't "burned out."

I've been working with the Fischer brothers on their collections over the last year and just now finished going through Doug's collection.
He has been bringing me various pictures and history to scan over the years, and a few years ago I asked him to bring the old Fischer pictures again that he has so I can rescan them with my professional scanners/software to make high resolution images of them.
Doug surprised me with some items of history that I did not know he had, or even existed.

Water color that Thomas MacDonald-Williams made for Doug Fischer in 1980.

Doug volunteered to help Tom & Sharon with some of the renovation at the Corner Cafe in 1980, and told Tom he did not like to sit around, even during his leisure time when he went skiing, so Tom used his amazing talents and imagination to draw this water color.

Original poster 50 x 28 inches that was hung up in the window of Manning Motor sometime in the 1950s.
I've done lots of split scans with my large format scanner but this poster took 10 scans and then merge, but well-worth the time to make separate images, merge, edit adjust, and then save as a high resolution TIF file.


10 different scans - 5 on one half of the poster and then 5 on the other half.
As I've been writing about for 10 years now, how I'm working on a Manning Veterans' history book (2 volumes), and I'm asking Manning Veterans and family members of deceased Veterans to bring me their military pictures and information to scan and add to the database for use in the book - below are a perfect examples of why I have decided to hold off on publishing the book.
There is so much Manning history about the military aspects of the community that I continue to find in one collection after another.
Items that I've never seen before, knew of their existence, or I had never found to scan, and need to be included in the Veterans' book.
WWI & especially WWII was an "all hands on deck" war where everyone: men, women, boys, girls, had to help with the war effort.
George Fischer didn't serve but as this amazing historical card shows that some men and women had to stay behind to grow the crops and raise the farm animals, fix the town and farm equipment, build the weapons of war, and all of the other necessities to keep a country going, or those Americans who were fighting overseas would have been defeated.
Memories that popped up when Larry & Doug Fischer looked over this feature story - specifically this Manpower card below...
George taught auto mechanics during WWII at the high school. This may be why he was not called to serve during the war, because he was an essential teacher. Only once did George mention this to Doug and he had forgotten about that part of his life until seeing this card up close.
During the war, George had to go to Ft. Dodge and spend a week out of every month for a couple years to teach a diesel class (on the Detroit Diesel).
Larry & Doug Fischer
The War Manpower Commission was a World War II agency of the United States Government charged with planning to balance the labor needs of agriculture, industry, and the armed forces.
The Commission was created by President Franklin D. Roosevelt in Executive Order 9139 of April 18, 1942.


I've scanned lots of WWII ration stamps but have never seen a V - Fuel Oil Ration coupon used by businesses who sell and deliver fuel oil.
Just in case you don't know what the "V" stands for it means "Victory" which was also a hand gesture of the index and middle fingers only held up. LONG before the peacenicks of the 1960s adopted that gesture as a sign of "Peace."

George Fischer's gas mileage ration stamp booklet.

The amount of gasoline you received during World War II depended on whether your job was essential to the war effort.
Drivers received a windshield sticker and ration coupons for gasoline. An "A" sticker allowed the driver 3 or 4 gallons a week.
This book of stamps or coupons help the driver keep track of rationed fuel.

George Fischer driver's license - note the "first & second offense" tabs


Henry & Anna Fischer with baby George in their 1906 Model S Ford


Henry Fischer
The tank on the side was for acetylene gas for the headlights.

The tank held acetylene which you could make at home with a machine & chemicals.
Driving at night, you had to light both headlights with a match.
Before the bottled acetylene was available, cars (like 1890s-1900) had a calcium carbide generator (a container that you put industrial grade calcium carbide in and a water drip system above it to produce acetylene) and a hose went to the gas headlights. Before the modern oxygen/acetylene bottles you could only get bottled oxygen. The black smiths used acetylene generators (a large container that you put industrial calcium carbide in and water was dripped into the container and you would get around 10 psi acetylene to use with your torch).
I remember seeing one down at Tom Wolfe at his shop.
Doug Fischer March 18, 2021

Henry & Anna (Jansen) Fischer

Hilda (Hansen) Fischer's side of the family


Peter Hansen, Margaret (Sierks) Hansen, Dora (Hansen) Drehmann, Lucy (Hansen) Andresen

102 East Street. Jim Mork lived in that house for a while.
Grandpa died from a prostate operation in 1935. My dad & mom moved in with grandma until she died in 1944, and by that time, George had the house on 60 April Street remodeled to what they wanted it to be and moved in. I cannot remember who the house was sold to in 1944.
Doug Fischer March 18, 2021




Joe Nagl




There were a number of Nagl families in the Manning area but I have not been able to find Joe's family history.
Don't confuse Nagel with Nagl which is, as far as I know, a completely different family.
I finally discovered in my database that Joe's wife was Elizabeth (Hansman).
These are the Nagl names in my database of country and town school kids: Edna, Ruth, and Germaine.

Today what do we see happen to many of our old buildings and historic structures???
A huge excavator comes in and crunches the building into oblivion and then they haul it to the landfill, or the structure is burned to the ground.
"Why they are old useless buildings I hear constantly..."
Then I think about the buildings in Europe/Germany that are a thousand or more years old...our buildings are still in their diapers.

Recycling became a "fad" word in the 1970s and 80s, but if the people even then would have known their history better, they would have realized they were only following in the footsteps of their Pioneer ancestors who wasted nothing and tried to find a use for everything...CASE in point down below.

If a new building was needed where an old one stood, they "simply" moved it to a new location.
If they didn't move it they tore it down to salvage the lumber and most everything else in that structure...sometimes used the old lumber to build the new replacement structure.

I'm old enough to be a part of that recycling era...in the 1960s, dad would tear down old houses and we saved pretty much everything - we even straightened the nails we pulled for reuse! We also tore down/salvaged old farm buildings and salvaged a lot of the flooring and other lumber from the old grade school...so I have a deep appreciation and understanding of what recycling really means.

1923 moving Lincoln No. 3 original school house

Moving the old Lincoln No. 3 school house to make room for a new school house.

The front tractor was Herman Fischer on his Samson tractor, the second was August Fischer driving his Titan, and the third tractor is a Rumley Oil Pull with Henry Fischer standing and George Fischer sitting.

This school house (original Lincoln No. 3 school building) was moved to the farm presently owned by Tim & Joni (Siepker) Kienast who lives in section 5 of Lincoln Township. This building was replaced by a newer country school which was built on the same site - Lincoln No. 3.

While pulling the school house down the road, they got it stuck in the road "V" cut and had to dig out the sides of the road embankment so the schoolhouse could get through.
When they arrived at the Dammann farm, the school house was to be positioned at the top of a hill. Large hay ropes were hooked to the front of the Oil Pull tractor which was still hooked to the school house. The ropes ran through a series of pulleys which were attached to another set of pulleys tied to a group of trees at the top of the hill and the 2 smaller tractors pulled on the ropes going "downhill" to assist the larger tractor going up the hill.

This is what the 2x3 inch original photo looks like before I digitally restored the scan.

At the very start of moving the school.
Rumley Oil Pull hooked to the school house - Henry Fischer on ground - George Fischer driving

Another common scene in the countryside years ago.


George & Eddie Fischer pouring water for the threshing crew 1921

Another thing I know about the people of our past is even though they worked hard most of the time - they also "played" hard.
When there was no TV, or Internet, and even when they got radio, most people had to entertain themselves and their local community.
There were families of musicians and they spent countless hours practicing and then performing in front of neighbors and community members with some of the local bands who performed around the state and Midwest.
Now the people who were entertained didn't just sit around and drink beer...they danced and boy could most of them really dance well and for hours on end.
Today we mostly watch as couch potatoes, either on a big screen TV or on a small screen with something from the Internet...and much of the time by ourselves or only a few people around us.
If you were fortunate to live long enough or at a specific point in time you were blessed to participate in community anniversary celebrations.

1956 Diamond Jubilee celebration

During the 1981 Manning Centennial, many of the old-time entertainment was brought back with many of the entertainers who played with those bands of the past...now much older but still as talented as ever.

June 18, 1981 Pete Kuhl band on the stage of the old gym.
Eddie Fischer, George Fischer, Ralph Grundmeier - Bonita (Kuhl) Hagedorn on piano
Besides musical talents Manning has been blessed with a lot of skilled actors and actresses, from Tent Chautauqua, to skits and plays performed on stages over the decades.
One of the 1981 plays was "Dearie Do you Remember" and skits such as "Snow White & the Seven Dwarfs."

Finale of Dearie Do you Remember
Doug Fischer, Sara Bunz, Claus Bunz, and I believe George Opperman in front.

I've posted this and other videos before that we made long before there was Internet and Youtube. Even if you don't know anyone in the video or aren't into Youtube stuff, this video should give you a smile and chuckle to see and hear a little piece of Manning's history. If you don't find it funny and interesting then I think you need to reflect on life just a little bit more.

In case you don't know some/all of the actors in the video it starts out with Ruth (Brady) Hiatt - grandmother of Nikki (Foutch) Sorensen. Next comes Aloha (Waterbury) Enenbach - sister to Cliff Waterbury. Dwarfs: Larry Genzen - son of Virgil & Florence (Hinz) Genzen, Paul "Herbie" Hiatt - son of Ronnie & Ruth Hiatt, Ray "Sammy" Irlbeck - father of Paul, Charles "Chuck" Hughes - brother of Mike, Joe Sonksen - husband of Edna (Karsten), Ralph Grundmeier - son of Hugo and Anna (Mergele) Grundmeier, Doug Fischer - our feature story family member.
Now I did not try to list every family member or generation above but wanted to give a "flavor" of who some of the relatives are to the dwarfs.

I also videotaped the 1981 Manning Centennial and need to digitize all of those tapes someday too. I need to get it done before the video tapes deteriorate - no one knows how long they will last - basically it is magnetic signal on rust.
One thing I dread is that at the beginning of the video technology, the tapes cost $30 or more, so I used the SLP setting which is the worst quality setting on the recorder...which now I'm kicking myself for but after spending nearly $3000 on a VCR, camera and accessories I didn't have a lot of extra money sitting around to buy an endless supply of tapes.

Anyway, here are some scans I made of pictures that Doug Fischer had in his collection.
I've scanned pictures from other people's collections before but these came from Doug and were taken in front of Manning Motor Company on Main Street...

Rix Amoco across Main Street from Manning Motor Company

Staging area for parade - Merlyn Irlbeck farm to the east

Jackie Handlos - I think Pork Queen

Budweiser Clydesdales

Merlyn Irlbeck - Fire chief's car

Barber Gerald Schulte - family

Brother's of the Brush jail

Pete Kuhl band
Larry Fischer piano, George Fischer, Ralph Grundmeier banjo, Eddie Fischer, Gary Schroeder accordion

JANICE MARIE KOLB

Janice Popp in front of the old grade school 1953
Janice Marie (Popp) Kolb age 85 of North Hills, California, passed away peacefully on January 27, 2021.
Janice was born on August 23, 1935, to Elmer and Leora (Martens) Popp in Manning Iowa. She was baptized and confirmed at Zion Lutheran Church in Manning. She also attended school in Manning.
Complete Obituary can be found on my obituary web page linked on the left.
MHS 1953: Vera Ahrenholtz, Marlene Anthony, Glenn Branning, Phyllis Branning, Claus Bunz, Margene Drees, Allan Eich, Mary Lou Foley, Daryl Genzen, Loyce Gray, David Grundmeier, Dorothy Hammer, Marlene Hargens, Marlene Jahn, Wilbur Jahn, William Jensen, Ardella Joens, Donna Joens (Salutatorian), Barbara Knaack, Dareld Kracht, Gene Kuhl, Gene Martens (Valedictorian), Roland Meeves, David Muhlbauer, Robert Neubaum, Pete Petersen, Lewis Puck, Merlin Ramsey, Patricia Ramsey, Richard Rix, Corrine Sander, Cleone Schroeder, Colleen Schwiesow, Maxine Sextro, Ruth Sextro, Shirley Sextro, Glenn Singsank, Melvin Sinow, Donna Spies, Norbert Stoberl, Betty Stuhr, Merlene Thompson, Allen Vennink, Shirley Vinke, Roger Vollstedt, Shirley Watson, Myra Weinbrandt, James Wingrove, Phyllis Zerwas
Former members: Dean Aden, Janet Asmus, Carol Bliefert, Joseph Bringleson, Jr., Mary Bringleson, Janet Dau, James Davenport, Michael Farmer, Jack Fuller, Howard Gilman, Roger Hansen, Mary Ann Hass, Richard Henriksen, Mary Ann Holme, Donald Lerssen, Caroline Louisfield, Roger Mentzer, Ramon Meyers, Leo Miller, Charlotte Mishler, Patricia Pare, Janice Popp, JoAnn Ramsey, Betty Remmes, James Rostermundt, Darrel Sander, Lois Sander, Everett Slechta, Arlo Stein, Michael Sullivan, Nadine Walters, Jon Wiemann

April 2, 1950 Zion Lutheran Confirmation Back: Allen Rix, Daryl Genzen, Thomas Musfeldt, Lyle Frahm
Front:

Janice Popp

, Carol Gruhn, Pastor John Ansorge, Donna Spies

Janice Popp & Allen Eich

Janice Popp & Lyle Frahm
Junior Quill and Scroll (1952)

Back: Caroline Louisfield, Margene Drees, Wilbur Jahn, Daryl Genzen, Maxine Sextro
Middle: Donna Joens, Vera Ahrenholtz, Marlene Hargens, Barbara Knaack, Mary Lou Foley, Janice Popp
Front: Richard Rix, Pete Petersen, Gene Martens, Bill Jensen, Claus Bunz, Betty Remmes
Back: Claus Bunz, Gene Kuhl, James Wingrove, Glen Singsank, Merlin Ramsey, Allen Eich, Wilbur Jahn
Middle: Caroline Louisfield, Corrine Sander, Roger Vollstedt, Colleen Schwiesow, Robert Neubaum, Betty Stuhr, David Grundmeier, Phyllis Branning, Daryl Genzen
Front:

Janice Popp

, Marlene Anthony, Vera Ahrenholtz, Ardella Joens, Donna Joens, Cleone Schroeder, Donna Spies, Marlene Hargens

Detlef & Frederika (Jentzen) Popp

Norma Maxine Jentzen


August 20, 1928 - March 16, 2021
Norma Maxine Jentzen, age 92, of Carroll, Iowa, passed away on Tuesday, March 16, 2021, at her home in Carroll surrounded by her family.
Daughter of Frank & Nora (Jensen) Musfeldt.
Complete Obituary can be found on my obituary web page linked on the left.
1947 MHS graduates: Anna Marie Asmus, Paul Behrens, Delores Dammann, Dorla Eckley, Donna Belle Ehrichs, Letty Frahm, Louise Grau, Marjorie Hansen, Harvey Hargens, Maxine Hinners, William Hoffman, Wilbur Karsten, Bonita Kasperbauer, Michael Kasperbauer, Donn Kelsey, Glenn Kuhse, Don Livingston, Dorothy Lohmeier, Marianne Lyden, Mary McMahon, Lila Mohr, Robert Mohr, Marvin Mordhorst, Louis Muhlbauer, Norma Musfeldt, LaJune Neubaum, Ralph Petersen, Kenneth Pfannkuch, Doris Phillips, Robert Popp, Lola Ress, Bill Sander, Charles Schumann, Leonard Sextro, William Sibbel, Patricia Siem, Donald Stoelk, Bill Strathman, Fern Struve, Bob Suhr, Justyn Sutherland, Robert Wegner, Frank Wegner, Earl West, Eugene Wiese (valedictorian or salutatorian could not be found in school records or the Monitor)
1947 former students: LaVonda Allen, Loa Barnes, Ruby Borkowski, Edmund Claussen, Ronald David, Jim Erwin, Mary Anna Fox, Manfred Funk, Alvin Haberl, Betty Harder, Dale Hell, Shirley Iselin, Marjorie Jacobsen, Grace Joens, Marie Jones, Lloyd Koester, Birnadine Kramer, Mary Lee, Ruth Ann Loneman, Patty Mersman, Donald D. Petersen, Thomas Pittman, Kenneth Robinson, Keith Rohr, Emil Segebart, Roger Slates, Patrick Sullivan, Merlin Umland, Billy Wailes, Larry Wallace

Page 135 of the Manning Schools history book

Jefferson No. 6
From the 1982 Aspinwall Centennial history book
John and Anna (Nuttleman) Musfeldt were born in Schleswig-Holstein, Germany and married in 1870.
John was born July 27, 1850. At the age of 19 years he was inducted into the Army in the Marines. He served from 1869 to 1873 at a time when the difficulties between Germany and France were settled by war. After his discharge from the Marines he accepted a job as shipwright and beacon tower guard at sea. He served well for five years, when the craving for a change of location and country took him and he made preparations for going to America.
Mrs. Anna Musfeldt was born February 7, 1852. She was educated in her birthplace, confirmed, and grew to womanhood. In September 1875, she met the man of her choice and was married to John Musfeldt. The marriage took place in the city of Dithmarschen where the young couple resided until June, 1882, when they and their three children, John, Fred and Katie, came to America. They came directly to Westside, where they lived for about six months. They then moved to Aspinwall, where they resided for nine years, living in the present Dean Hupp house. Here William, Julius, Hans, and Henry were born.
Mr. Musfeldt followed the carpentry trade. Many a house, barn, granary and other buildings were constructed by the hands of John Musfeldt. One noted building was the Three Mile House, three miles north of Manning on the Swimming Pool Road. He also built the barn still standing on the Melroy Carstens farm west of Aspinwall, then known as the Pepper farm.
From Aspinwall the family moved to two other farms in the area. The first was on Highway 141 (the old Walt Miller farm) where the children attended the Aspinwall School, walking along the old railroad tracks. Frank and Louie later joined the clan; Henry died at the age of 13 in 1903.
Mr. Musfeldt was a man of robust health and figure; a man more than six feet tall. He adhered strictly to his seaman fashion, wearing his earrings as of old, in the old sailor tradition. But it seemed the inland continental climate, in exchange for the healthy sea breeze to which he was accustomed, was too much for him. The intense summer heat affected him in particular and his health began to fail soon after he came here. He passed away January 8, 1904, at the age of 53.
After his death Mrs. Musfeldt and her sons farmed the land for 16 years, and she retired to Manning in 1920. The old home place now is owned by Leland Kienast.

Ann (Voge) continues to dig up Manning obits and send them to me, and now I'm going through the huge funeral card/obituary collection that Jerry Callender's mother, Phyllis, gathered over the decades.
I'll be adding them over the next several days.
Some of the funeral cards only have the service information and no obituary - if you have the obituary for these people, please help out by scanning it and sending it to me.

I hope people will look at these new obits and also help proof read them. There are usually some errors in the original obits and through the OCR process I use, new errors can be added.
I proof them multiple times and my mother also goes through them but we won't necessarily know if a name is misspelled or there is a wrong date.
So please help with proof reading so I'll have the most accurate database as possible.


Again, as I've stated before, I hope you don't TAKE the obituaries from my page and then post them on those commercial or other web pages.
They can spend their own time/money and do the work I do and my helpers do to find/scan/OCR/edit/post etc. on their sites.
If you give them my work it only hurts my research. I depend on people finding my web pages and then contacting me to share what they have and I'll share with them - that way we both gain information.

If you want an obituary for your own personal collection - that is absolutely fine, but just don't give the obits to companies who don't give a whit about Manning - they just want the information to make money from...

Even though I'm constantly looking back in Manning's history to learn what the town had decades ago, the community is always moving forward.


308 Main Street - 2003 photo
Some businesses in this building
1 Claussen's Drug Store
2 Neubaum Drug Store
3 Enenbach Variety Store
4 Manning Heat & Sheet Metal (Eustace Lake)
5 Philgas dealer
6 The Workshop (Kim Jahn) bar

August 25, 1932 Monitor Ad
Children's Day


Neubaum Drug Store on right.

Coming this spring Kris (Haskins) Waterbury and her daughter, Alisa Waterbury-Lingle will be opening the "Sweet Treats Ice Cream Shoppe."
They will be making homemade ice cream and also cookies and bars - business hours will be 1 pm to 9 pm Tuesday through Saturday.
They asked city and other organizational leaders what Manning needed and Ice Cream was high on the list, so Kris and Alisa took on the challenge.

March 11, 2021, refurbishing chairs.

Modifications beginning in the various rooms

Old carpet removed.
One reason they liked this building on Main Street is it already had a kitchen area from when Kim Jahn had his bar here.
So with some renovation, modifications, and updates they will be able to take advantage of the some of the infrastructure.

I always like to take pictures when a business gets started.
People need to see the hard work and effort it takes to get a business going. You should be able to appreciate it more once it gets going.

I also like to show the history of a building which shows how Manning is and has always been on the move with lots of people willing to take a gamble and invest in our community...NOW all of us need to give our support to this family, for without them and all of the other individuals and families who have businesses in Manning, we wouldn't have this amazing community we have today.

Manning people get things done IN SPITE OF the intrusive federal government we have today.
---

Another business operated by Traci & Gary Deets of Manilla, that is just getting started, is "TDG Military & More" will be in the basement where Thrifty Foods was once located.
They will eventually be making their own little concrete statues and will be selling knicknacks and items, many of which will have a military and Patriotic theme.
This site has a long and historically famous/infamous background. I won't go into all of the details but will show the most dramatic point in history when it was the two-story business - Rober-Wehrmann.

March 11, 2021

1939 southwest corner as seen in the above picture.


Front side along Main Street.

Front side along Main Street.

Fires were a constant threat back then - December 16, 1933, fire in the adjacent Lewis Reinhold building.
There was a lot of smoke damage to the Rober Wehrmann store.
It was also a multiple alarm fire with the Manilla Fire Department assisting.

I believe this was the grand opening - note the patriotic flags!

Even after a devastating fire - Manning never gives up!

March 11, 2021


Military and patriotic caps sold at TDG

Lots of room for expansion

Lots of room for expansion

More patriotic items

The Deets family has a long family history in the military and they currently have sons serving, so please support this new business and patriotic family.

David L. Swank


April 12, 1942 - March 8, 2021

Click to see the tribute to David Swank

Arlene (Mohns) Mohr


August 8, 1936 - March 9, 2021

Arlene Mohns tribute

Gordon Kusel


October 27, 1956 - February 19, 2021

Click to see the Kusel connections

History is all around us, sometimes hidden in plain sight and sometimes right under our feet while everyone goes about their daily business.
I have to be on a constant look-out to make sure when that history pops up in the open to make sure I'm there by constantly bugging people just about everything and anything, because most of the time they won't realize what they have is actually Manning history.

I also try to photograph and document as many renovation and excavation sites as I can because there will usually be a piece of history buried there.
Such is the case of the work on the old Casey's site. I knew the history of that corner as having a business there since the early 1900s which sold gas.
Not until the last day of digging did I happen to come at the right time to see a footing that baffled the excavation crew they ran into while digging, but I knew right away why it was there.
I also noticed a single clay block from that footing so I grabbed it and will mark it with the historical information so people in the future will know it isn't just an old masonry block.

Follow the link below to see why I saved this block from the concrete crushing machine.
Click to see why in the world would anyone want to preserve this clay block?
Also coming in this feature I'll show some history that was "buried" in the Manning Library and came close to getting away from us.

Drei Meilen Haus
Because of the future move to their new location, I have been in contact with various people involved with the Manning Library.
Based on decades of experience, I know what happens when a business or organization moves - lots of history ends up getting thrown away, either intentionally or accidentally.
I also want to try to scan items in the library that I had not yet had the chance to do so over the last several decades, before things get boxed up for storage.
During one of the e-mails exchanged, out of a fluke it was mentioned that they discovered a Schuetzen Verein record book which they described as the 3 mile house...WELL the number 3 really caught my eye, but I figured it was a typo and they meant 5 instead.
Well after e-mailing back for confirmation I found out the it was indeed a record book for the Three Mile House which was 3 miles north of Manning on West Street.
I imediately hurried into town to pick up the book so I could look it over and scan it.
This is another Manning organization that I've been trying to find more pictures and information about BUT I NEVER dreamed that someday one of the record books would show up.
Fortunately there was a hand-written note stuck on the book which explained exactly how it got to the library.
Alvan Hansen, whose dad was Henry and a director of the 3 mile house, took the book to Claus Bunz for safe keeping in 2002.
Then when Claus ended his business, he took the book to the Manning Library, explaining the path it took without being thrown away.
After scanning the book and the official documents and newspaper articles, I discovered that the 3 mile committee donated any money left over after the sale to the Manning Library.
When they discovered this book during the inventory process at the library, it was thought the book really belonged to the Hayes Township 5 mile house northwest of Manning, but once I explained that the 3 Mile House was a different Verein and that the funds left over were donated to the Manning Library, I strongly encouraged them to make sure it stays with the library.
I have run into a number of inside pictures of the 3 mile house building and also know about a part that was used as a lean-to wing on the main building.
Remember that that Manning also had a Schuetzen Verein in the city limits...many of you will remember as the old Firemen's Hall - that structure was originally built by the Manning Verein.
The stone wording was saved by the Ohde family and John currently has it displayed on his lawn.
So here is the story about the Drei Meilen Haus that I've gathered over the last 40+ years.

inside the Three Mile House

Honored Schuetzen-Member,
By resolution the General membership meeting of the Three-Mile-House Schuetzen-Verein will take place on 14 January 1912.
Julius Rix, Secretary

Note the architechual shape of a present day Quonset.

1910 August Horn membership - secretary August Eikmeier

In Memoriam
Honorary Member of the Three Mile House Schützen Verein
From the Oeser family collection.

Wedding celebration held at 3 mile haus - Wilhelmine Holltorf & Herman Eikmeier

Lean-to shed from the 3 Mile Haus structure.

Harold Schroeder and Ray Vetter took down the 3 mile house and salvaged the lumber to use on their farms sometime after 1949.
This part of the 3 mile house was moved to the Schroeder farm and used as a workshop.
You can see the hinged door on the west side of this building.
I'm working with the current owners to cut out and save that hinged door as a piece of 3 mile house history.
There is also an original electric insulator I hope to preserve.
I assume this shed is where they shot their guns during the shooting tournaments and target practice, and also served food for events.

Because of all the custom combining and farming my Kusel family has done on most every farm in the area at one time or the other, starting with my dad and his brother who formed Kusel Brothers, I've had many situations where I was able to talk to a lot of old farmers over the decades who knew a lot of area history.
Case in point...we custom farmed the Karsten farm, owned by the Harold & Bernice (Karsten) Schroeder family.
One day while visiting with their son, Dave, and his parents, out of the blue the subject of an old shed came up (shown above).
As soon as I heard 3 mile house in the conversation I became ecstatic and walked over to the building with Dave.
It was interesting to see how it was built and once had a swinging overhead door that had been permanently nailed shut when they moved the shed to the Schroeder farm.

Sale of the property

First entry in this book 1928 was written in German - the rest was in English.
It is not known what happened to the original record book - maybe it will show up some day.

Last entry - the Verein disbanded in 1949 - all funds left over were donated to the Manning Library.
Controversies are nothing new and even back then there were challenges between Manningites.


Legal actions resolved

It's too bad that the individuals/entity that had this book in their possession didn't tell me about it. I would have immediately scanned it and discussed the controversy with Art Rix who was still living at that time to find out exactly what the scoop was about the legal challenges.
I'm constantly bugging people about Manning history and this is why more people need to get their old history to me so I can research it further...I'll know of possible contacts and sources who may still be living and can answer questions - BUT if you keep that old stuff to yourself, most if not all of the history behind it will eventually die out and then of course it will someday get thrown away by one of your descendants.

Besides the legal documents, there were also some interesting historical items kept in the book.


An amazing historical certificate!

Amazing little booklet that has the constitution and by-laws.


1st page


last page
Some other trivia I found out from various people in the past...
Elaine (Karsten) Struve's ---- grandparents - Bill Ruhde and his wife ran the 3-mile house.
The 3-mile house was on the Southwest corner of the Intersection (northwest corner of that section of land).
3 miles north of highway 141 on West Street in Manning.

Ed & Anna (Hell) Hinze ran the 3-Mile House at one point in time.

So if you have inherited an old record book that your grandfather/great-grandfather had and is connected to Manning - PLEASE contact me so I can scan it and do some background research on it.
It is NOW or NEVER - once I'm gone and all of the other older folks who might have information on a specific topic are gone - then all of that history will be gone forever, so let's preserve it NOW!!!

Recently I ran across an amazing collection of letters written by the family of Benjamin Salinger, mostly to the parents and grandparents of Ben's wife, Lucy, who was a Boylan.

I was able to purchase most of the collection, but a few of the letters got away from me - I can't compete against the pocketbooks of collectors, who for the most part don't care about the history behind an item but they just want it for their specific collection.

I want to gather this history but for the MANNING collection.
Once I get some time to lay it all out I'll be showing examples of the various business names Salinger went through, some background, and other aspects of who he was and also try to make a point with that period of time to what is going on in today's world.
Here are a few samples...

Salinger was a VERY prominent Pioneer in Manning and as a lawyer is not what I mean...but more coming later on this topic.

Note the "teaching" part
One of the reasons why I wanted to get this collection is because of all of the different business names from the 1880s and early 90s...many of which I was familiar with and some not, but having the actual official business envelopes and letter-heads is just one of the amazing parts of this collection.

Message from Benjamin to his father-in-law, Howard Boyland.
More coming, along with background on Benjamin's Manning connections.

I added the last of the pictures - so scroll down farther on this link...
Click to see the action and some more history!

Margaret Backhaus


November 21, 1941 - February 26, 2021


Dennis & Margaret Backhaus - Zion Lutheran float in the 1981 Manning Centennial parade.
Visitation Sunday, February 28, 2021, at 4:00 pm - 7:00 pm Zion Lutheran Church, Manning, Iowa
Visitation will resume on Monday, March 1 at Zion Lutheran Church
Service Monday, March 1, 2021 at 10:30 am Zion Lutheran Church
Burial at the Manning Cemetery following services.
Margaret died early Friday morning, February 26, 2021, at University of Nebraska Medical Center in Omaha, Nebraska.
Visitation Sunday, February 28, 2021 at 4:00 pm - 7:00 pm Zion Lutheran Church, Manning, Iowa
Visitation will resume on Monday, March 1 at Zion Lutheran Church.
Service Monday, March 1, 2021 at 10:30 am Zion Lutheran Church.
Burial at the Manning Cemetery following services.
Margaret died early Friday morning, February 26, 2021 at University of Nebraska Medical Center in Omaha, Nebraska.
Funeral Service is Monday, March 1, 2021 at 10:30 AM at Zion Lutheran Church, Manning, Iowa **Face Masks and Social Distancing are Required**
Officiating are Pastor Jonathan Conner and Pastor Robert Riggert
Music "In The Garden" "Jesus Loves Me" "Here I Am, Lord" "The Old Rugged Cross" "Take My Life And Let It Be" "Borning Cry"
Timothy Conner, Organist, Zion Lutheran Choir
Casket Bearers are Ben Backhaus, Nick Backhaus, Jared Hoffman, Aaron Dixon, Jake Foley, Tim Barr, Tanner Potter and Elijah Backhaus.
Honorary Casket Bearers are Sarah Dixon, Lindsey Backhaus, Emily Backhaus, Kaia Backhaus, Sasha Backhaus, Jami Davidson, Jessica Hoffman, Larissa Potter, and Mandi Backhaus.
Interment at Manning Cemetery, Manning
---
Margaret Louise, daughter of Marvin and Elaine (Schnack) Andersen, was born November 21, 1941, in Harlan, Iowa. She grew up near Corley on the family farm. When she was in the eighth grade, they moved to another farm near Jacksonville and Margaret graduated from Irwin High School.
On December 4, 1960, Margaret was united in marriage with Dennis Backhaus at Bethlehem Lutheran Church near Jacksonville. Four sons were born to this couple. For a short time, Margaret and Dennis briefly resided in Omaha where she studied nursing. In 1961, they settled on the present family farm south of Westside. In December of 2020, the couple celebrated 60 years of marriage.
Margaret was a very active member of Zion Lutheran Church in Manning. She was a member of the choir, Ladies' Aid and LWML. For several years, she taught Sunday School and was Superintendent for Sunday School and Vacation Bible School. Together, she and Dennis made numerous nativity set figurines for VBS. Margaret enjoyed the farm life. She quilted with the Busy Thimbles and excelled at gardening, canning, baking and cooking. Her cream puffs, chocolate chip cookies, angel food cake, and caramels were family favorites. When her boys were young, Margaret sewed most of their clothing. In the early 1980s, the family was featured as the WOWT Farm Family of the Week. She was an expert euchre player. Her love as a mother-figure extended to the foreign exchange students they hosted.
In April of 2019, Margaret was diagnosed with leukemia which she strongly fought. On Friday, February 26, 2021, Margaret passed away at Nebraska Medical Center in Omaha, Nebraska, at the age of 79 years.
Margaret is survived by her husband Dennis Backhaus of Westside; four sons: David (Diane) Backhaus of Liberty, MO; Rodney (Kristin) Backhaus of Manilla; Jerry (Carla) Backhaus of Westside; and Bill (Jenny) Backhaus of Griswold; 10 grandchildren: Sarah (Aaron) Dixon, Benjamin (Lindsey) Backhaus, Emily Backhaus, Elijah Backhaus, Kaia Backhaus, Sasha Backhaus and fiancé Jake Foley, Nick Backhaus and fiancée Jami Davidson, Jessica (Jared) Hoffman, Larissa (Tanner) Potter and Mandi Backhaus; 7 great-grandchildren: Brayden, Audrey, Elizabeth, Jayden, Paiton, Noah and Amelia; Her siblings: Darlene (Tom) West of Kimballton; Ed (Vickie) Andersen of Kirkman; and Joyce (Merlene) Ostebee of Audubon; and a brother-in-law Duane Deist of Audubon.
She was preceded in death by her parents and two sisters: Judith Deist and Pat (Tom) Custer.
**The family respectfully requests that memorial donations be directed to the Zion Lutheran Church Audio/Visual Equipment Fund or to Leukemia Research**

Harry Backhaus farm

Guess who he is?
Now a prominent part of Manning's business history.

Click to find out what's going on in Manning
Be sure to watch the 1988 bowling video linked at the end of the story. The file is over 2GBs so it may take some time to download.
I converted this video to MOV format. The MPG format I used with Allen Dammann's tribute caused problems for some people opening them.
If anyone has bowling league team pictures, both adult or school, and anything related to the history of Manning bowling - please let me know so I can scan what you have and add it to the Manning historical database.
Otherwise you just as well throw it away because after working on Manning history for well over 40 years, I've seen one collection after another get thrown away by family members who inherit their parents/grandparents stuff, who then either then throw those things away or put them in a box which gets lost and then thrown by the next generation.
Blunt but the facts that 99% of our history is already gone...
Then others will tell me that they already have their stuff digitized - but from my decades of experience, it is more than likely low resolution quality and then they'll lose the data because they don't take all of the extra steps I do to safely preserve and back it up, both on-site and off-site like a safe deposit box in the bank like I do.
So if you want your family/Manning history preserved in the Manning database I'm constantly working on - send me an e-mail or give me a call...
Thanks,
Dave Kusel

In 1996, when I first set up my web pages, I hoped that by posting pictures and history I would have lots of people from Germany contact me about their relatives who had immigrated to the Manning area.
Unfortunately I've only had a handful of people contact me from overseas.

BUT every now and then someone will find my web page and e-mail me and usually is looking for pictures and information I have about their "American" relatives, but they usually don't have pictures and information connected to the family here.

Finally someone from Germany contacted me who is able to help me with pictures and information I have questions about.

So over the next several weeks I hope to share more pictures and information between this fellow and hopefully anyone who is related to this family will contact me so we can add even more information and pictures...here is the story.
These pictures came from the Hoffmann, Claussen, and Vinke collections I've scanned.


This is the web page he found that I set up in 2010.
https://www.davidkusel.com/old-family/buhmann/buhmann.htm

Here are a few pictures he has confirmed and provided more information.
The old pix are from the Hoffmann/Claussen collection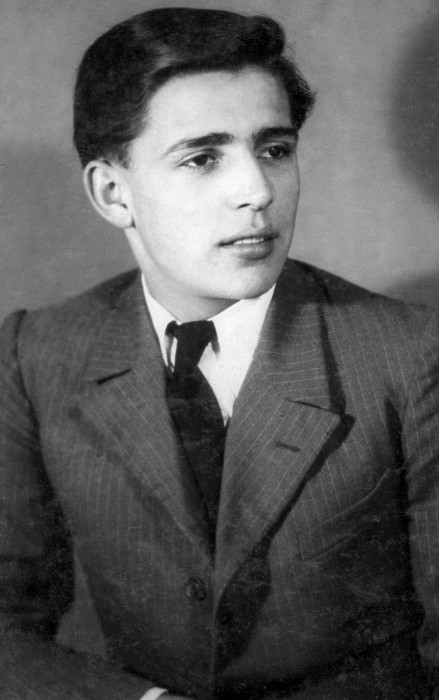 Willi Buhmann - grandfather to my contact in Germany

Now owned by my contact in Wrohm, Germany, who is a Buhmann descendant.
Here are pictures of the house today he just sent me after several rennovations.


earlier rennovation


earlier rennovation


2021 restoration


Reimer und Katharina Buhmann with Dog Hasso (picture contact in Germany has in his collection)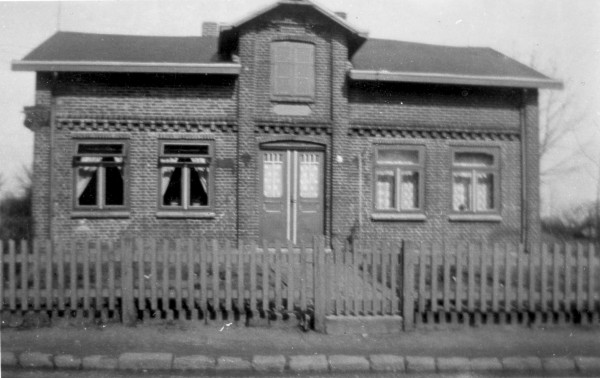 He told me this home is in Wrohm, Germany, the old home of Hermann Buhmann
Hermann was a son of Reimer and Katharina Buhmann.
Hermann's brother, Ernst, was the father of Willi and grandfather of my contact.
Hermann and Ernst's sister was Else (Buhmann) Gehlsen.

Hermann Buhmann (picture contact in Germany has in his collection)

Ernst Buhmann Golden Wedding in 1977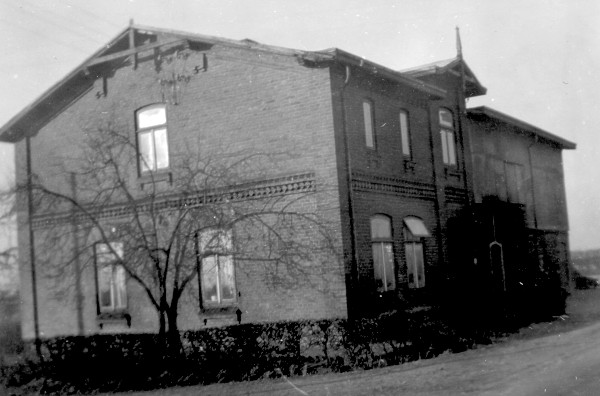 My contact thinks this was the home of Else (Buhmann) Gehlsen in Wrohm, but is not 100% sure.
I also asked my contact to confirm and connect Reimer Buhmann from the Hoffmann collection.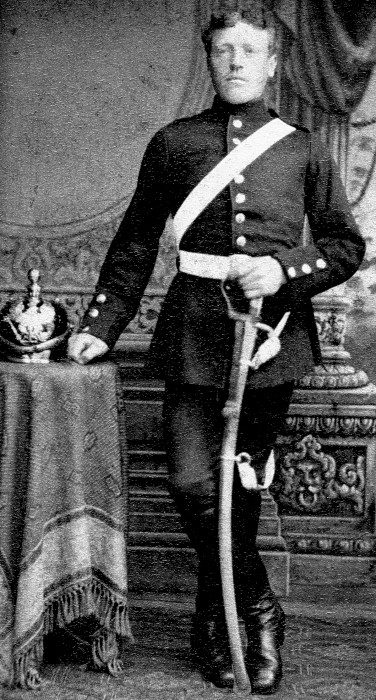 Reimer Buhmann - confirmed as the same person listed above in the Buhmann family tree.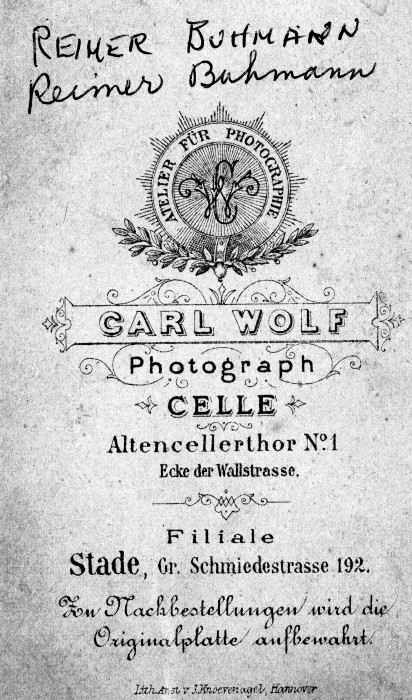 back side of photo
More information/pix coming as I communicate more with my Buhmann contact in Germany
If you are related to these Manning familes and have old pix and information and can help us, please e-mail me.

Well, the host servers for my web pages are back up and running properly again, so I'll post the snowstorm we had February 21.
I would guess we had 12 inches of snow - at least that was the depth when I used our rear-mount tractor snowblower to clear our lane.
11:33 am

11:34 am

12:01 pm

12:02 pm

11:55 am
The bluejays were having a blast in the snow...

11:56 am
I haven't seen such a windless/calm snow event for many decades...


I just missed both noon sirens in Manning which are 1 mile to the south.
What you hear at the very beginning of the video is the siren in south Manning winding down.
Even though you don't hear much of the sirens, it will give you an idea of how silent the snow event was




I'm clearing Dave Schroeder's yard 1980 with our snowblower and JD 4440.

We bought this snowblower and also a 3-phase tractor-powered generator after the January 10, 1975 blizzard which paralized the Midwest for several months.
Roads in the area were blocked for up to 2 weeks...many rural families did not have electricity for 1 to 2 weeks.
Most phone lines were above ground at that time so that service was down for a week or more, too.

Ann (Voge) is a real trooper and has dug up a bunch of obituaries from the Internet over the last few days.
Obituaries are very helpful with all of my history projects and especially the Manning Veterans' history book project.
Quite a few of the obituaries Ann sent me are of Manning Veterans...for some of these Veterans I'll never be able to find relatives to help with military information and especially confirmation that the names I have in my military database are actually Veterans...also I now have some more names of Manningites who were Veterans that I did not have in my military database.

Obits usually don't have much military information but give very basic information, so I'm still hoping that Veterans and family members of deceased Veterans will contact me and work with me to get more details and pictures.

What defines a real friend?
When we moved to the new grade school in the fall of 1964, a Special Education class was added and students from as far as Carroll attended this class in Manning.
Kickball, with one of those big rubber balls, was a favorite game during recess. I remember this tall guy from Carroll who was in Special Ed could kick that ball the farthest of anyone.
He was quite a bit older than me but I didn't pay much attention to this and I do remember how friendly he was with all of us younger kids. He would show the less talented kids how to kick the ball and explain how the game worked.
This went on for many years so I got to know him quite well and we talked frequently but I never asked what his last name was - all we kids knew was Larry, then one year he no longer attended school here in Manning and of course I moved on to Jr. High and then High School, graduating in 1975.

Now fast forward to sometime in the late 1970s when one day a car drove up on our farmyard and a guy gets out. I immediately recognized him as "Larry" but didn't know his last name.
I was surprised at how he didn't look as tall as I remembered, since I was now fully grown.

He knew me by name and introduced himself as Larry Owen from Carroll and told me he was tracking down teachers he remembered from his time here at Manning and for some reason I must have made a good impression on him all those years ago that he wanted to look me up too.

Unfortunately, some kids would tease and were mean to the Special Ed kids as I think back, so I must have NOT been one of them...I certainly don't remember being mean and actually didn't think of them any different than all the other kids we played with on the playground.

Larry sent me several of the pictures to scan that he took of school staff he had tracked down and were from his time here at Manning. I wish now I would have asked him if I could have scanned his notebook that he was keeping that had the list of people he wanted to meet up with and take their pictures...the list was long and he told me the names of the ones he was able to locate and close enough to drive to and meet...here are several of the people that treated him kindly as a student that he went to meet over a 5-year period.

I don't know if he was able to finish his quest but I know he had fun doing it.

Dorothy Groteluschen - music teacher

Ruby (Struve) Edmunds - school nurse

Hugo Jahn - school janitor

Eileen Thompson - school teacher

Larry Rowedder - PE
Every year since that time Larry Owen came to visit me at our farm, he has sent me a Christmas card/note.
I kept every one of them and have scanned a couple from the later years to his last one this past Christmas.
I knew right away something was seriously wrong, as he repeated his words several times.
Larry worked at the GE plant in Carroll for decades - I forget now how many until the plant closed. Then Larry worked at the Carroll School as a janitor.
Based on his Christmas messages he had a great outlook on life and seemed to be happy most of the time but sadly, his life had a number of challenges too, with several of his siblings fighting with and dying from Cancer and now it got him in 2021.
Larry Eugene Owen
Larry Eugene Owen, age 71, of Carroll, IA, passed away on Friday, February 19, 2021 at Regency Park in Carroll.
Visitation Wednesday, February 24, 2021 5:00 PM - 7:00 PM
There will be a prayer service at the funeral home at 6:30 PM on Wednesday evening during the visitation.
Mass of the Christian Burial Holy Spirit Catholic Church Thursday, February 25, 2021 10:30 AM Carroll.
The casket will be moved to Holy Spirit Church at 9:30 A.M. on Thursday where visitation will resume until 10:15 A.M.
Mass of the Christian Burial will be celebrated at 10:30 A.M. on Thursday, February 25, 2021 at St. John Paul II Parish - Holy Spirit Church in Carroll with Fr. Kevin Richter as Celebrant. Music for the mass will be by Jane Heithoff and Duane Handlos. Casket bearers will be Matt Owen, Mike Owen, Quentin Buswell, Don Buswell, Tanner Teague, and Scott Mikkelsen. Burial will be in Mt. Olivet Cemetery in Carroll.
Friends may call at the Dahn and Woodhouse Funeral Home in Carroll after 5:00 P.M. on Wednesday where there will be a Christian Wake Service held at 6:30 P.M. The casket will be moved to Holy Spirit Church at 9:30 A.M. on Thursday where visitation will resume without greeting the family until 10:15 A.M.
Those in attendance at Larry's visitation and Mass are asked to abide by Covid-19 guidelines and facemasks are required at the funeral home and at the church.
Larry was born on September 29, 1949 in Carroll, Iowa, and was the son of Lewis and Frances (Lehrter) Owen. He is a lifelong resident of Carroll and graduated from Carroll High School in 1971. Larry worked for General Electric in Carroll beginning when they opened in 1972 until its closing in 2010. He then worked for Carroll High School as a janitor until he retired in 2017. He was a member of Holy Spirit Parish. Larry enjoyed reading, playing pool, collecting, taking photos of family and friends, visiting with people, and spending time with his family.
Larry is survived by his mother Frances Owen of Carroll; his siblings and their families: brother, Dan Owen (Diane) of Carroll; brother, Dave Owen of Scranton; sister, Donna Haley of Carroll; a brother-in-law, Don Buswell of Carroll; several aunts, nieces, nephews, cousins, and other extended family members.
Larry was preceded in death by his father Lewis; and two sisters: Connie Owen and Kathy Buswell.

Late 1970s Christmas card from Larry


Backside of picture


2007 card from Larry

2018 card from Larry

2018 Christmas card
Note how Larry visited people in the Carroll Nursing Homes - he obviously loved people.
He also enjoyed playing pool each afternoon with his 3 friends.

I knew something was wrong as soon as I started reading his 2020 message - it was printed and he always wrote in cursive...then I was shocked to read his repeated message about both he and his brother having brain tumors removed.

I'm not showing this last message for shock factor but to show how even fighting with reduced cognitive abilities, he still remembered me and thought of me as his "best friend."

I hope everyone has a friend like Larry...they are hard to find, especially life-long friendship.

The last time I spoke to Larry in person, was about 3 years ago when I was in Carroll going into a business when all of a sudden I saw this tall guy crossing the street and heading my way.
I stood there and as he came closer I said "Larry" and he looked at me and said "David," he was out for one of his walks he talked about in his 2018 card.

I know that this Christmas I'll sure deeply miss getting a Christmas card from "Larry."

Roger Nielsen


April 7, 1934 - February 5, 2021


Larry, Roger, Beverly 1943

Click to see the tribute and Manning history
Amazing Pioneer roots that provided the building blocks for this nation - like so many old-time Manning families!

Winter wonderland February 15, 2021

Minus 10 degrees Fahrenheit for the high today and will drop to Minus 20 to 25 depending on if it stays clear or clouds come in overnight.
FORTUNATELY there is no wind!
A windless night will save a lot of birds during these extreme actual temps.

Nishnabotna froze over.
City crew kept busy this winter


February 4, 2021

Live long enough and you see one extreme weather event after another.
While we haven't had anywhere near record amounts of snow this winter in the Manning area...but this is definitely the coldest extended spell of near zero to below zero temps we've had in decades.
This winter is more like I remember when I was a kid.
I forget the exact year and I didn't take pictures but it was during one winter before 1985, when one evening we had sustained winds of 50+ MPH out of the northwest, and the actual temperature was minus 27, and as I recall the wind chill was minus 80 - if you remember the year or have pictures, please let me know.
We still had our old farm house that had no insulation like most old farm houses of the past. The bathroom was on the southeast part of the house and that night the water in the toilet bowl froze solid.
I even had plastic fastened to the first story on the outside of the house, along with hay/straw bales stacked up to cover the first story. At that time our new windbreak trees were less than 5 feet tall, so they did no good to block the wind.
Needless to say, I saw something I had never seen before when I went outside the next morning. The winds had subsided and as I walked around the yard, there were sparrows, starlings, and all kinds of song birds lying dead all over. Some of them must have tried to fly to find a warmer location near a building but probably died mid-flight.
I wish I had pictures to show, so people can realize how difficult our feathered creatures have it during some winters.
I've been feeding my song birds for decades. If you start feeding your area birds now, once you have started you MUST NOT stop feeding them until the winter is over.
Birds are creatures of habit and will get dependent on the food you give them, so if you stop all of a sudden once the weather warms up a little, some of them will not go back to searching on their own and will die.
---

There is so much going on around us and most of us fortunately don't have to put up with the elements like some occupations require of workers.

I thought it would be interesting for people to hear sounds that they may not have heard before or realized how super cold temps affects things around us.

Take a look and listen to some sounds and sights that I recorded February 15, 2021, around 10:30 pm when it was MINUS 20 degrees Fahrenheit.

Listen to the sounds of the Burlington Northern backing up to hook up to cars/tankers at the bean plant

I spoke to the switchman for a few moments. I said it was a good thing there was no wind - he definitely agreed with me. If you stood still and didn't move, it really wasn't that bad but just walking created a wind chill of sorts and it bit right through your clothes.
Another RR worker who connects/disconnects the cars is over to the east. If you look closely during the first part of the video, you can see his flashlight.
This isn't physically hard work but I would suggest you should never complain about your own job, especially if it is always indoors.
Before I left I thanked the worker and told him to be safe. You may not think this type of work as essential but consider where the US would be, or should I say would NOT be today, if it weren't for the railroads.




Listen to the sounds at the bean plant

10:23 pm

Most of what you see venting into the air is steam.

A semi tanker loaded with soybean oil heading out to its destination.
NEWS RELEASE
For further information, contact: Matt Caswell, Vice President
Member/Corporate Relations and Government Affairs
402-498-2279
mcaswell@agp.com


AGP Supports Iowa Biofuels Standard


Omaha, NE (Feb. 17, 2021) - Ag Processing Inc., a cooperative (AGP) announced the Company's support for the Iowa Biofuels Standard, a state legislative initiative that would support biofuel production and use in the state of Iowa. The legislation, introduced as House Study Bill 185, creates a state program that would establish biofuels standards for fuel sold in Iowa and provide tax credits and infrastructure support to biofuel blenders and retailers. The bill has the support of Governor Kim Reynolds and major agricultural associations and organizations.

"AGP supports and invests in Iowa biodiesel production," said Troy Alberts, AGP Senior Vice President for Refined Oils and Renewable Fuels. "The Company recognizes the impact that biodiesel has on the demand for soybean oil in Iowa as it accounts for 85% of the feedstock. Increased use of biodiesel translates into higher soybean prices for farmers, economic development in rural communities, and reductions in harmful fuel emissions. This legislation further protects the industry against federal policy and political uncertainty by increasing demand for this important advanced biofuel in Iowa."

The biofuels standard establishes a minimum level of biodiesel to be blended in the state's diesel fuel pool, gradually increasing over time. Beginning in 2022, the legislation ensures that biodiesel comprises 11% of the diesel pool and provides tax credits for higher blends. The program expands to 20% biodiesel blends, or B20, in future years. The legislation also establishes new retail income tax incentives for fuel marketers and provides funding for biodiesel projects through the Iowa Renewable Fuels Infrastructure Program. Financial support for renewable fuels would also be made available from the Rebuild Iowa Infrastructure Fund.

AGP (agp.com) is a leading agribusiness with primary operations as a major U.S. soybean processor/refiner producing and marketing soybean meal, refined soybean oil, and biodiesel. AGP businesses also include agricultural product trading in domestic and international markets and numerous U.S. grain elevator operations. AGP is owned by 148 local and regional cooperatives representing over 250,000 farmer-producers across the United States. Corporate headquarters are located in Omaha, NE.
12700 West Dodge Road
PO Box 2047
Omaha, NE 68103-2047
(402) 496-7809
"An Equal Opportunity Employer"




10:49 pm


minus 20 Fahrenheit

12:30 am minus 22
One of the nurses at the hospital told me her car sensor registered minus 28 early this morning.

You know it's cold when the snow "squeaks" as you drive on it.
You know it's cold when the snow "squeaks" as you walk on it.
When we tore down the old house and built the new one in 1985, I wanted a wood burning stove for 3 main reasons.
We grew up in a house with no insulation, and various sources of heat that was warm right next to it such as a kitchen stove we stoked with wood and cobs, and several different radiant heat oil burners, and occasionally mother would turn on the electric oven and leave the door open to help heat the kitchen.
For heat upstairs there was a vent in the floor you could open/close if you wanted heat to rise into your room.
So I wanted to make sure the new house had plenty of heating options. One is the natural gas furnace and the other a wood burning stove with blower.
Another reason I wanted the stove was for supplemental heat when the electricity cuts off.
The last reason is I also spent time in Aspinwall with my grandparents, and Louie Ehrichs had a forced air stove that burned coal, wood, cobs, etc.
I remember hearing grandpa rocking the shaker early in the morning to remove the ash and then re-stoke the stove...so I would run down to help - I wanted to rock the shaker arm and I loved the smell of cobs while stoking the stove.

Wood burning stove


Wood burning stove

It originally had a glass window, but as it aged it cracked, so I made a steel plate to replace it.

As an added safety feature I took out a thermostat from an electric oven and then mounted the sensor on the stove pipe and connected the thermostat into the wiring harness. This is a faster way to close off the temperature controlled vent should the fuel source inside heat up too quickly...it is also a backup to the factory thermostat which also controls when the blower turns on/off.

I heat the whole house without running the natural gas furnace because of the way I have the basement set up. I have 2 intake vents in the cold air duct return that pulls off the heat and through the furnace fan central air ductwork.
Then I put in 2 exhaust fans in the basement ceiling, one of which is a small squirrel cage fan, and both of them blow the air from the basement ceiling and up to the living room on the first floor.
This helps to keep the excess heat in the basement moving to the upper level.

The wood I burn is mostly from trees that die or blow down in our windbreak and then I replace them with new trees. The other source is from the city brush pile, where there is an endless source of wood of all kinds...while hardwood trees such as oak and ash are the best source of heat, I burn every type of tree and large branch shrubs.


Now for fun - see if you recognize this sound and what made it...most people have never heard this sound today, but if you are old enough you should recognize the sound - especially if you grew up on a farm.

What makes this sound?

I'll post a video and tell what it is in a few days to see if anyone figures it out...

I'm constantly writing about the multiple connections and intertwined aspects of our history and the local history of Wes Nulle linked below is no exception.
I'm able to show pictures of the Nulle family because of other families who shared their collections with me to scan over the last 30 years that have pictures of the Nulle family along with other pictures of the area...collections from family names such as Stammer, Hass, Kusel, Meggers, Ansorge, Valentine, Steen, Grau, Lamp, Rutz, Irlbeck, Ohrt, extended Nulle descendants, and more, including Wes Nulle and his family's collections too.

Wesley G. Nulle


September 2, 1930 - February 10, 2021


Click to see the tribute
Mass of Christian Burial is pending for 90 year old Wes Nulle of Manning.
Wes died late Wednesday, February 10, 2021 at Manning Regional Healthcare Center, Manning.

What's wrong with this scene?

Looking north on Ann Street
Where are the sledders?

Looking South on Ann Street February 2021

If you had the right snow pack and good sled you could make it down to the Julia Street intersection.

I know I'm just old fashioned and stuck in the past but I wonder if the fun and interaction we had in the 1960s and 1970s riding our sleds, having snowball fights, and building snowforts was better for both our mental and physical health than the kids today who sit inside and play endless hours on their computer toys all by themselves.
I remember even parents and other relatives joined in the fun of sleigh riding.

I was reminded that in the 1950s, the kids used South Main Street and rode their sleds down that huge hill toward the Willow Creek bridge.


If anyone has pictures of sledding at either one of these sites, please let me know.
I have pictures of thousands of different types of activities/events from Manning's past but I don't have one picture of sleigh riding on the weekends in Manning.

IKM-Manning vs Riverside
January 19, 2021
More pix coming when I find time...

June 2020 project update
Manning Hillside Splash


Click for a printable flier

In January of 2018, I created this historical perspective linked below about recreation in Manning and also information and graphics for the current proposed project for the Rec Center.
It shows how projects don't get done overnight and also how very important volunteers and donations are to every project.
Update on the Hillside Splash project
On May 15, 2018, the city council approved $400,000 in matching funds for the proposed Hillside Splash project. JEO Consulting has been working on design ideas and a proposal to complete this project in 3 phases.
Phase 1 will begin in 2019-20 with construction beginning in 2020-21, or as soon as funds are raised.
A zero-depth pool with some play features are planned in phase 1, with the slide aspects in phase 2, and a spray pad for phase 3.
Click on the link below to see some very interesting history on how Manning achieves so many amazing things and is now working on another unique project.
Manning Hillside Splash 2019 update

Oh the Fun of playing in the Sun (1968)


1909 cartoon about 2 boys nabbing their friends' clothes while "skinny dippin.'"
I'm working on a list of names of Manning citizens (now deceased) whose vision made it possible for Manning to have a Recreational facility.
They made it possible for the continued expansion into an outdoor pool addition in 2020 - sadly they'll never get to see this new addition, but we will forever be grateful for their efforts that began over 40 years ago.
List of citizens no longer with us who made the Rec Center possible.
Jean & Gene Wiese - Gene secured the $50,000 LR Nelson grant, MCF member - use of their soil mover - Jean was a Rec Board member
William F. Ohde - Manning Community Foundation member - countless hours with various aspects of construction.
Willis Puck - countless hours with various aspects of renovation - drove the Puck skid loader.
Curt Struve - various aspects - co-rec center board member.
Barry Kusel - various construction aspects - rec center board member.
I'll add more names as I think about this topic and do some research in my database.

Please visit the Manning Exchange for local news, articles, and information...a work in progress.

Many upcoming events.

Korean War Veterans continues


There are lots of Manning Veterans of the Korean era with no pictures or information.
Will you be in the Manning Veterans' book???
Unless more post-WWII Veterans come forward there will be a lot of 1946 to present day Manning connected Veterans missing from the book.

For those of you who are occasional visitors to the Manning Exchange - please make sure to click on the "archived articles" section where previous featured stories are kept.

Click to visit the Manning Exchange

1 example from the Logeland Studio wedding packets.

There are still quite a few Logeland Studio wedding packets available.

Click to read about this important project.
It will help to financially support the Manning Veterans' history book project.

"Let it be known that he who wears the military order of the purple heart has given of his blood in the defense of his homeland and shall forever be revered by his fellow countrymen."
George Washington, August 7, 1782
Just as a reminder: the Manning History book committee continues to work on a Manning area Veterans' history book project.
For those of you who are Veterans or have/had Veterans in your family - will you come forward?
The history book committee will do their best to get as many pictures and information about the 1000+ Manning Veterans but we can't do it all by ourselves.
How many small communities do you know have published 5 history books? The first one was the History of Manning 1898, then the 1981 Manning Centennial book, next the 2006 Manning Quasqui book, and most recently the 2009 Manning School history book. Probably the last book to be published will be the upcoming Manning Veterans' book - unless someone comes forward in the next generation to take over these projects after I'm gone. Will you help with the Veterans' history book project? If you are a Manning connected Veteran or are presently serving and do not submit your military connected pictures and infomation you probably won't be in this once-in-a-life-time Manning Veterans' history book. With a limited number of volunteers we can only do so much on our own but will try to get pictures of as many Veterans as we can. There are over 1000 Manning Veterans so we have a long ways to go before the book can be published.
Manning Veterans are slowly coming forward and below is another example. We hope to eventually get more pictures and information for Mike to put in the book but for now this is what I have to show to you.
Amos Rutz WWII
One thing that many Veterans and people who are submitting information have not fully understood is that this next Manning history book is specifically a Veterans' only book. It won't be like the Centennial or Quasqui history books were, where there is a Veterans' section along with other community aspects. We are aiming for a 2-volume book (around 1090 total pages) which will really be unique!!!
This book will be ALL Veterans' information (and the post auxiliaries) - hence it won't be a "Name, Rank, and Serial Number" only history but we want a complete history for each Veteran.
For instance - below is Louis Boell's picture and the information that was published in the Veteran section of the 1982 Aspinwall Centennial history book. It has the basic information but we are looking for more and I spoke to Louie by phone and he sent more pictures and information - also for his brothers.

To see what Louis submitted click on the link underneath "Are you a Manning Veteran" shown below.

Note: we also want some family background such as parents and grandparents. All too often you will only see just the Veteran's name with their basic military information but without the family connections it will be difficult for future historians and genealogists to know for sure who this person belongs to.

Are you a Manning connected Veteran?

I would like to hear from you!!!
We are starting a Manning Veteran history book project and if you don't come forward you may not be included in the book. NOT because we want to intentionally leave you out but because you didn't come forward.
Same goes for those of you who have Veterans in your family who have passed away. If you don't come forward and help by submitting Veteran connected pictures and information your Veteran may not be included in this once in a life-time Manning Veterans' history book.

Please e-mail me about your Veteran questions manningveterans@davidkusel.com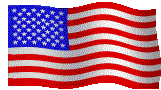 The United States flag
is proudly displayed here and NO other flag is as IMPORTANT!
1 Manning citizen served in the War of 1812
60+ served in the Civil War
1 served in the Indian War
5 served in the Spanish American War
350+ served during WWI
600+ served during WWII
87+ served in the Korean war era
65+ (more names need to be found) served in the Vietnam era
55+ (many more names need to be found) served from 1975 to present
28 paid the ultimate price with their lives defending the U.S. Flag
Are you a Manning Veteran?
Are you currently serving and have a Manning connection?
We are starting the Manning Veterans' history book project
Don't wait until you see "Deadline" or it WILL be too late!!!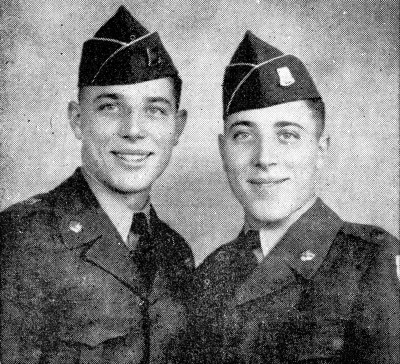 Click to read promos for the Veteran book


There are a lot of WWI and some WWII Veterans pictures with no IDs.

Before you spend time scanning pictures
please look at these instructions


I appreciate your efforts scanning pictures for me but if you only make low resolution scans you are really wasting your time. High resolution scans are the best and only way to really preserve those old pictures.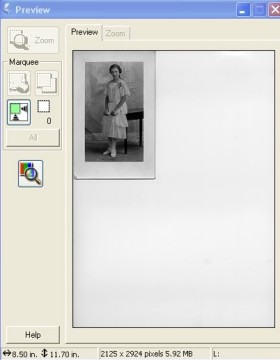 Click to see the tutorial
If you simply don't want those old family pictures you inherited please don't throw them - send them my way.
A lot of times I can recognize a face or location in those old pix.
---
One thing to keep in mind while you are looking for pictures - if they are glued in old scrap books please do NOT try to pull them out or cut them out. I can scan the whole page of the scrapbook and crop out the pictures you want to use in the book. If you attempt to forcibly remove the pictures you will probably damage them and when I scan them that damage will probably show up. This means I'll either have to use my graphics program to touch up the damage which can take a lot of time, or if they are badly damaged I just may not even take the time to scan them.
---
Back to the top