John Wayne "Face the Flag Son"
God Bless the memory of John Wayne!

Baby Boomers
Scroll down to the WWII era pictures to see if you can find your dad...
Then e-mail me with the name and which picture.

When someone calls me and says they have some old Manning stuff - I come a runnin.'
The other day Charlie Croghan called and said he had some old Monitor papers and also an old Manning yearbook.
So I headed into Manning to grab those things...as we visited, Charlie asked if I had any interest in old magazines. I said unless there is a direct Manning connection, I just don't have time to scan and preserve non-Manning history - just too much Manning history to find and try to get people to bring it to me and then scan it.
All of a sudden, Charlie remembered that there was a studio name on the Look Magazine he had.
I immediately jumped and asked - "is it Lyden Studio?"
He didn't remember so he went into his house and brought it out so we could look at it. As soon as he started reading the label and said Bonito, I knew right away it had to be the Lyden Studio.
Then he showed me that Lyden Studio was hand-written on the cover.
I asked him if he remembers what yard or estate sale he bought this from but he didn't remember.

Jeanne (Lyden) Farley called me and confirmed that this is Bonito's hand writing on the Look magazine below.

These are the types of things I'm always looking for - I have absolutely no interest in old magazines and other non-Manning stuff, but when there is a direct connection to Manning's past like this - I sure want to get it to scan and add to my ever growing and most unique database for a community anywhere.

Lyden Studio - Bonito Lyden - owner/photographer 307 Main Street


The yearbook Charlie had, has more Manning history too...it belonged to Dr. John Hornberger who purchased yearbooks every year to have in his clinic for patients to look at.
John was the last of the local medical doctors who made house-calls.

I have a very unique memory of Doc.
In September 1970, my dad was in bed and I was mowing the lawn.
Mom yells out the window that dad is in bad shape.
He had been suffering from Diabetes for many years.
When Doc arrived at the farm, he tried to revive dad by chest compressions and also did the pounding of the heart; something as a young teenager that I'd never seen before in a real-life situation.
I remember Doc saying afterword that if dad had been revived he probably would have had some broken ribs and would have been in pain from the attempted revival.
John and his wife Joan had 2 sons, John, Jr. & Richard - the family came to Manning in 1950.
For years Doc ran the sidelines at home football games to assist with any injuries for either team. I also remember him smoking his cigarettes on the sideline - something you definitely don't see anymore.
Doc told me about how Nick Schrum was retrieved from under the hay in the barn that collapsed on him while he was milking his cows during the worst wind storm in Manning's history in August 1956 with 120 MPH straightline sustained winds. I had heard many stories but never a first-hand account about Nick being taken to the hospital where he died from his injuries.

Doc Hornberger passed away in 2006 at the age of 82.

As I always do - I'll put out another plea to anyone who has old Manning pictures, history, and stuff with Manning business or people's names on, etc. to get those things to me to scan and add to my database.

Here are some other pictures from the Valentine collection sent to me from California by Roland Valentine.
As I mentioned down below and over the years, "Bake" Valentine is someone who did a great historical aspect when he took pictures of so many Manning Veterans. He would have had no idea that if it were not for his photography I would have a lot less pictures of Manning's Veterans.
Unfortunately I'm unable to get help from family members to ID a lot of Manning Veteran pictures I have, or come forward with pictures of Veterans I still don't have any or very little if any military information.

18 years ago I made this web page to get help with IDs.

2002 web page of mostly unknown Veterans

The reason why the pictures are so small is this was back when the Internet was mostly dial-up so I couldn't post large files and the monitors were 640x480 so the pictures looked much larger.


My first thought when I scanned this picture below of Bake is - look at how much hard physical work was done by people who operated bakeries years ago.
Bake never had a window air conditioner in 1970. Think of how hot it would have been when they baked in the summer!!!
They had an exhaust fan in the roof and one to vent the heat outside to the alley, but if you grew up before there were air conditioners you know how it didn't even come close to modern central air we have today...as I always write about - the younger generations today have absolutely no clue as to how good & easy they have it.

Roland shared this story about heat: '"I remember once Dad was removing something from the oven, he turned, staggered, and almost fell (from heat exhaustion). He said "That's enough of that!" and closed down for a week or so."'

1970 Freeland Valentine in Valentine's Bakery 304 Main Street


1970 Lucille Valentine in the bakery - note the TV and radio - modern conveniences before they retired.

A very interesting item of history that Bake kept when they retired in 1970.
I assume that "last" means the last loaf they made and saved this label to document it.
This picture is from the Bunz collection of "Industrial Day" celebration in Manning during the 1950s.
Valentine Bakery back middle - I believe that is Bake all in white standing on something.


Photo of an Oliver 88
Johannes Bunz held a contract for sale of Oliver farm machinery, New Idea and International Harvester.
Claus Bunz worked at the Johnson Shoe store in 1952 & 1953 while in high school.
I'm sure very few people know about Manning's "Industrial Day" celebration that was held in the 1950s.
Here are a couple of pictures from the Milicent Horbach collection.


June 1951 Mil Horbach showing a "Crosley Shelvador" refrigerator on the Gamble Store truck.

Stan's Flowers
Does anyone remember who Stan was?
Next two from the Amos Rutz collection


1952 Industrial Day - Amos Rutz back left.
Manning has always held patriotism and its Veterans in high esteem!
If anyone can ID someone in any of these pictures
- please send me the names and where they are in the picture.
Kindergarten for Manning "We are for you in 1952"


Manning's children were taught love of country and community.
Their signs say I like Manning"
Valentine's Bakery in the right side back.
Here is a picture and some background on Roland Valentine.
He has been sharing his parent's collection with me.


1952 Lyle Frahm, Allen Rix, Duane Monson, Roland Valentine

Just a little personal bias - don't you think : -)))

I need help with IDs for this 1945-46 Fourth Grade picture

When the Masonic Lodge disbanded, I was able to scan a lot of old stuff they had.
Here is a Valentine sales receipt from 1938.


December 23, 1937 ad in the Monitor

August 24, 1939 ad in the Monitor

September 6, 1945 ad in the Monitor

I finished adding the WWII pictures from the Valentine collection - so please scroll through the various Veteran pix to see if you can ID anyone.
Most of the faces are familiar to me but I just can't put a name to them. I will attempt to compare other known pictures I have to see if I can match them to some of these Veteran pictures, but it is best for a son/daughter to ID the pictures.
Hopefully children and grandchildren of Manning's WWII Veterans will take some time to look at the pictures to see if a parent or grandparent is featured.
Manning pictures and history are still out there - I just have to find out who has them and then get them convinced into sending them to me so I can scan and add them to my Manning Historical database.
Unfortunately, based on history, most of them have been and continue to be thrown away, BUT some people still have them and probably don't know the identity of many of them.
Over the years, Manning had many bakeries but one stands out - the Valentine Bakery.
Owned and operated by Freeland "Bake" and Lucille "Pat" Valentine.
An amazing thing that Bake did was to invite the military boys on leave into his establishment to visit with them over a beer, and thank them for their service.
BUT the best thing of all from my standpoint is Bake took a snapshot of each of the men.
Here is an example...


Duane Bartels in front of the Valentine Bakery - photo by Bake Valentine


Some of those snapshots by Valentine made their way to the VFW hall where they were stored in a box in a closet. Dan Peters found them and put them into a scrapbook and gave it to the Manning Library. When he told me about them, I immediately grabbed the scrapbook to scan those pictures.

FORTUNATELY I scanned them, because some family member apparently found out about that scrapbook in the library several years ago and STOLE about 10 of those pictures connected to their family from that scrapbook.
The only reason why I know they were stolen is because I rescanned them a few years ago and then noticed the ones missing.
I won't mention the family name but if you are reading this I hope you finally have a conscience and return them!
All they had to do was contact me and I would have made photo copies for them - in many cases they would be better than the originals.

For some WWII Veterans, the pictures that Bake took are the ONLY military pictures I have of quite a few WWII Veterans from Manning.
My pleas and begging to the families of our WWII Veterans have been mostly ignored on my web pages since 1996 and through Manning Monitor articles I featured for around 10 years, but thanks to Bake, I at least have a snapshot picture of quite a few WWII Manning Veterans.

Now, Bake's son, Roland, has been working with me over the years and recently surprised me by sending me 16 studio quality photos of men in uniform or who served.
I'm scanning them right now and hope the children/grandchildren of these Veterans will e-mail me and identify them.
I can ID some of them and recognize others but want help to confirm the IDs.

I'll keep adding them as I get them scanned.

Pictures from the Freeland "Bake" Valentine collection


Looks like a Joens?


Looks like the same man as in the couple above

My first thought is Donald Musfeldt
Even if you don't know who this is - IF you know it is NOT Don then please e-mail me.
But when I compare it to a known picture of Don just below - I'm not sure.


A known picture of Donald Musfeldt
I know this is one of the 5 Grimm brothers who served during WWII


Based on other pictures I have of the Grimms - I'm sure this is Paul

Amos "Messy" Misselhorn

Unknown - I assume he was a WWII Veteran

Is this Paul Vollmer?

Another unknown Manning WWII Veteran - also a Lyden Studio picture

Unknown Manning WWII Veteran - a Lyden Studio picture

Unknown Manning WWII Veteran - Lyden Studio

Unknown Manning WWII Veteran - Lyden Studio

Unknown Manning WWII Veteran
Maybe the same person as just above?

Unknown Manning WWII Veteran

Unknown couple - maybe same man as Veteran shown above

LeRoy Zerwas

I picked up an interest in Philately as a young kid when I ran across my mother's stamp collection.
Over the years I have maintained an interest and recently I was drawn to some WWII patriotic stamp covers because of a misspelling.
Each day I check for Manning and surrounding towns for Manning connected history on E-bay and stumbled onto a collection of Fluegel patriot covers from WWII.
The seller on E-bay spelled the island country capital of Philippines as Manilla like our neighboring town when it should be spelled Manila...so I followed the link and found a collection of patriotic covers by Captain Herman Fluegel and his wife Ida Fluegel.

This one caught my eye because of the recent toppling of US statues and vandalism of monuments.

I believe that the man on the cover is Chiang Kai-shek and probably his first wife.
Abraham Lincoln & Sun Yat-sen are featured on the stamp.

While the study and interpretation of history can be messy, I find it interesting that Abraham Lincoln was featured with Sun Yat-sen.
Both Sun & Chiang were nationalists and stood against communism, which Mao Zedong eventually achieved in China.

Today the so-called peaceful protestors in the US are tearing down Abraham Lincoln statues and many of them are promoting communism.
I listened to a mayor on a newscast from one of the large US cities, with protesting/rioting and now major upticks in murder and mayhem, state that the protestors want to effect change in the country, but that the violence and murder that is occurring in their city must stop.

This mayor and the protestors need to go back to school and study history - maybe for the first time in their lives.
This mayor and the protestors need to FIRST "effect change" in their own community and not try to tell the rest of the mostly peaceful communities in the US on how WE all need to change.
They also need to stop judging the people of our country's history, and stand up to the present corruption and evil in their own city.

I always like to boast about Manning's history and this little feature is no exception...how amazing that the US helped and fought against China's enemies during WWII - before that country became ruled by the boot of communism...today they are our chief competitor and mostly unfriendly to our way of life.
As I was checking into some WWII information on the Internet, I read some historical accounts that if it weren't for China eventually fighting back against Imperial Japan that the US and other allies would have had more difficulty in defeating Japan during WWII.
I did NOT see the other side of the coin mentioned that if the US and its allies had not fought against Japan that China might now be under the rule of Japan.

Now how does Manning come into the picture??? At least one Manningite served on a US military supply base in China during WWII - James Mork.
Now this is nothing earth-shattering but that such a little town like Manning had citizens serve in most major battles and conflict zones during WWII is at least interesting BUT completely understandable when you consider that over 700 Manningites served during WWII...a number that when spread out into the various branches of the military would send Manning men into nearly all of the battle zones.

I also found it interesting about the couple who created the WWII patriotic covers - their name is Fluegel (Flügel) which is of German ancestry - another important historical aspect about Manning.

Now I know many people won't care about my opinions or agree with them - that is OK.
I at least don't use those so-called social media sites where people can hide and lie about their identity and spout off anything they want - basically gutless people.
I pay for my right to write about and display what I want and I don't empower and enrich the owners of those other sites. I have to abide by the company's decency rules, which I pay for webspace on their servers.
I also know how to code my own web pages whereas very few can do this and are subjects to the whims of those other people who use their sites to censor viewpoints they don't agree with.

Manning never seems to sleep!
I can't keep up with everything...


Danny Pratt on drums


The Flying Buffaloes
July 3, 2020 - live at the Manning Soccer Field
More pix coming

Roger & Deanna Hagedorn family


Back: Joe, Shelli, Bob, Tonya, Monica, Troy, Bill, Shona, Mandi
Front: Elliott, Maci, Madison, Deanna, Roger, Nathan, Billy, Matt

From the 2006 Manning Quasquicentennial history book:
Roger Chris Hagedorn, son of Lewis and Marie (Ehrichs) Hagedorn, was born October 7, 1937, in Crawford County, Iowa. He attended rural school through the eighth grade and graduated from Manning High School in 1956.
Roger married Deanna Petersen, daughter of Chuck and Mabel Petersen, September 11, 1960. Deanna was born June 10, 1942, in Audubon, Iowa. She graduated from Audubon High School in 1960.
Manning has been their home since their marriage. Roger was employed by J&S Feed Service for twenty-eight years. He has been employed at Manning Community School since 1988 as a custodian and bus driver.
Roger and Deanna have four children, Shona, Shelli, Troy, and Tonya. They are all graduates of Manning High School.
Shona is married to Bill Weitl, their children are Matt, Mandi and Billy. Shona works for the Carroll Area Child Care Center and Preschool. Bill is employed with Pepsi in Carroll.
Shelli married Bob Barsby, their children are Joe and Elliott. Bob and Shelli farm south of Manning. Shelli is Med-Staff Secretary at Manning Regional Healthcare Center, and Bob works in construction.
Troy is married to Monica Madsen, their children are twins, Madison and Nathan. They live in Audubon where Troy is employed by the Audubon Post Office, and Monica is employed at Audubon State Bank.
Tonya Meier and her daughter, Maci, live in Ida Grove where Tonya is employed at the First State Bank.

Roger Hagedorn MHS 1956

Shona Hagedorn MHS 1980

Shelli Hagedorn MHS 1982

Troy Hagedorn MHS 1983
Deanna J. Hagedorn
Visitation Tuesday, June 30, 2020 ~ 12:00 - 1:00 PM Zion Lutheran Church ~ Manning, Iowa
Funeral Service Tuesday, June 30, 2020 ~ 1:00 PM Zion Lutheran Church
Officiating Pastor Jonathan Conner
Congregational Hymns "How Great Thou Art" "Amazing Grace" "Precious Lord, Take My Hand"
Jonathan Conner, Vocalist
Timothy Conner, Organist
Casket Bearers - Grandchildren: Matt Weitl, Ryan Sandage, Billy (Sarah Heinen) Weitl, Joe (Gina) Barsby, Elliott (Haylee) Barsby, Maci (Tony) Jurrens, Nathan Hagedorn, Madison Hagedorn, Caleb (Casey Ludwig) Benna, Sarah (Dave) Doyle
Honorary Casket Bearers - Great-grandchildren: Linkin Weitl, Mya Sandage, Skyler Sandage, Kyah Weitl, Jadyn Weitl, Ryder Barsby, River Barsby, Everlee Barsby, Ashlyn Jurrens, Rylie Jurrens, Gavyn Jurrens
Interment Manning Cemetery ~ Manning
Deanna June, daughter of Chuck and Mabel (Madsen) Petersen, was born June 10, 1942, in Audubon, Iowa. She grew up in Audubon where she graduated from high school with the class of 1960.
On September 11, 1960, Deanna was united in marriage with Roger Hagedorn in Audubon. To this union, they were blessed with four children and made their home in Manning. Deanna was a longtime member of the Zion Lutheran Church in Manning. She enjoyed watching her grandchildren's sporting events, playing Yahtzee, sitting on the porch, visiting with friends, car rides but most of all, she loved spending time with her family, especially her grandchildren and great-grandchildren.
In July 2018, Deanna moved to Accura HealthCare of Manning where she died on Sunday, June 28, 2020. She was 78 years and 18 days of age.
In addition to her parents, Deanna was preceded in death by her husband, Roger Hagedorn on May 21, 2013; granddaughter Mandi Weitl Sandage; brother Don Petersen and wife Norma; sister Roma and her husband Merlon Murray.
Deanna is survived by her children Shona (Bill) Weitl of Manning; Shelli (Bob) Barsby of Manning; Troy (Monica) Hagedorn of Audubon; and Tonya (Keith) Benna of Ida Grove; ten grandchildren; eleven great-grandchildren; nieces, nephews, other relatives and friends.

It seems anymore that I'm getting history from just about every angle I can think of and it's getting harder to keep up with it.
A number of years ago, the Huldeen family joined in my quest to preserve Manning history and I just received a link from them to Clinton Chandler's obituary.
Then Connie Petersen (another one of my helpers) sent me a link to Dorothy Larsen's obituary...
I need to finish scanning the Valentine special collection (featured farther down below) but decided to first post Clint's & Dorothy's tributes.
CLINTON HOOPER CHANDLER
Clint was born on August 27, 1948, in the rural community of Manning, Iowa. He was the fourth child of Dr. William Parron Chandler, Jr. and Mae Beatrice (Cogswell) Chandler who moved to Iowa from Maine before their last two children were born. He played football while in school and graduated from Manning High School in 1968.
Clint became a journeyman meat cutter for Safeway and in 1971 he met and married his first wife, Pat, and shortly afterward welcomed his first son, Shad. Soon after the couple moved to Lincoln, Nebraska, where Clint became a guard at the Nebraska State Penitentiary. Five years later their second son, Mitchell was born in 1976. Clint worked in the prison for 21 years until his first marriage ended. He left the prison system and he and Mitch moved to Colorado to be closer to his parents and siblings who had all settled in the Denver area.
In December 1992, Clint was hired by the Aurora Public Schools to work in the Security Department and he patrolled schools within a district that covered 60 square miles. After 14 years an injury took him off the road and Clint moved to Security Dispatch and was an employee of APS for 26 years. On September 24, 1994, he met his second wife, Joan, through a personal ad in the Rocky Mountain News and after a brief courtship they were married the day after Thanksgiving on November 25th. They were married just four months short of 25 years and he carried her picture and that ad in his wallet for the rest of his life.
Clint and Joan shared the many ups and downs of a blended family, but the struggles only brought them closer together. The faith they shared was also strengthened through regular bible study and discussions, and they loved their church family, teaching Sunday School, working with and attending Adult Ministry events and their very special Care Group. They shared many interests and spent countless happy hours fishing and camping together on Lake Granby and Williams Fork Reservoir, taking their ATV up to the Kingston Peak four-wheel-drive trails, and traveling together to Alaska, the East and West coasts, Yellowstone, and the Black Hills among other places. Their last trip together was in August 2018 to the Royal Gorge to celebrate Clint's 70th birthday with dear friends. Joan appreciated Clint's love for cooking as well and his smoked meats and barbeque were the fare at many friend and family dinners as well as cozy meals for just the two of them on the deck or in the camper.
Between 2008 and 2013, Clint and Joan welcomed four grandchildren, Kara, Lillian, Presley and Andrew, into their family. They were truly the "apples of his eye" and few things brought him more joy than playing with his grandkids, giving them rides in the cart behind the tractor in the back yard or cuddling in the big recliner in the family room during movie nights. Hearing shouts of "Grampa!" and little feet running his direction for a bear hug was music to his ears.
Clint was a true "Papa Bear" and we will miss his great shoulders, positive attitude, paternal advice, gift of gab, great cooking, and his great big heart. He was a beloved husband, father, stepfather, grandfather, neighbor and friend and brought a special kind of love and joy to all of us who knew him well.
Besides his four grandchildren, Clint is survived by his wife, Joan; son's Shad (Lincoln), and Mitchell (Denver); stepchildren Phillip (Kristen), Jordan, and Kirstin McCargar; brother William P. Chandler, III (Missouri), and adopted sister Mai Kitt Shum (Daniel) (Arvada), son-in-law, Dennis Clarey, and numerous nieces, nephews and extended family.
The family suggests that any donations be made to the Clinton H. Chandler Memorial Fund, Christ Community Covenant Church, 6757 Simms Street, Arvada, CO 80004
No death date was listed: the recent pictures of Clint were posted on the cremation website October 4, 2019.

Clint


Clinton Chandler MHS 1968

1968 MHS graduates: Ron Arp, Michael Blum, Linda Case, Clinton Chandler, Dennis Dammann, John Detlefsen, Charles Ehlers, Linda Sue Ehrichs, Linda Ann Eickman, Helen Marie Espenhover, LaRay Freese, Linda Graner, Terry Hargens, Jane R. Heithoff, Deborah Kay Hinners, Thomas Irlbeck, Lynn Irlmeier, Shirley Irlmeier, Terry Irlmeier, Keith Joens, Kenneth L. King, Gary Knueven, Bonnie Jane Kruse, Gary Kuhl, David Kuhn, Jake Kuker, Connie Kusel, Douglas Long, Richard Mahnke, Bronwen Morris, Ann Marie Mueller, Allen L. Muhlbauer, Cynda Ann Musfeldt, Darrell Ohde, Jack Charles Peters, Janice Peters, Patricia Kay Pfoltner, Kelly Pratt (valedictorian), William W. Ranniger, Craig Ruhde, Peggy Saunders, David Jon Schroeder (salutatorian), Linda Lee Schroeder, Sandra Schrum, Dianna Strosahl, Rhonda Struve, David John Schultz, Eileen Schwaller, Gwen Tank, Kathryn Wegner, Judith Gail Wetzel, Paul Wurr
1968 former students: Dixie Baley, Peggy Bellows, Gwenna Bogatzke, Marla Borkowski, Kenneth Brady, Victoria Frahm, Janet Galvin, Kenneth Galvin, Patricia Goer, Dorene Golwitzer, Norene Golwitzer, David Grage, Gary Haase, Joyce Halbur, Larry Hargens, Ricky Hargens, Julie Hass, Elaine Hon, Vernon Irlmeier, Judy Jones, Ralph Kaleta, Danny Kienast, Charlotte Knapp, Karen Knudsen, Donald Kuker, Richard Loucks, Karen McCammond, Rebecca McConnell, Laura Meaike, Arlene Otto, Jeffrey Peterson, Marvel Popp, Steven Riesselman, Janna Sue Schroeder, Stanley Schwiesow, William Brick Sebern, Marsha Segebart, Barbara Sorden, Barbara Steffes, Barbara Watson, Judith Watson, Paulette Weiss, Nancy Wilson, Brad Winkleman, Patricia Wuebker
1965

Back: 54 Mark Heinicke, 42 Terry Jensen, 58 Mark Spack, 61 John Croghan, 41 Bob Case, 46 Steve Heuton, 60 Larry Mohr, 66 John Dobler, 50 Dennis "Box" Rowedder, 47 John Hornberger, 51 David Schroeder (Harold's son), 74 Lyle Karsten, 43 Dale Moeller
Middle: 75 Stanley Schwiesow, 83 Ron Arp, 64 Gary Knueven, 49 David Schroeder, 37 Ricky Hargens, 57 Bruce "Stump" Rutz, 81 Darrell Weems,

73 Clinton Chandler

, 82 Steve Musfeldt, 68 Allen Muhlbauer, 69 Jim Fink, 80 Dennis Vetter
Front: 68 Michael Blum, 84 Nicholas Dappen, 70 James Wegner, 72 Tom Jensen, 85 Douglas Kusel, 39 Dennis Ohde, 57 Chuck Moore, 71 Kelly Pratt, 45 David "Nubs" Dammann, 44 David Rauch, 65 Lloyd Nepple, 76 Mark Joens

Dr. Chandler with unknown girl - photo by Orval Fink


Dr. Chandler - photo by Orval Fink
From the 1981 Manning Centennial book
William P. Chandler, Jr., D.O., had spent seven years in Persia, Iowa, and 1 1/2 years in Jefferson before moving to Manning in 1949.
While in Persia, he had used the Manning General Hospital extensively, and was asked to become an associate of Dr. R.B. Anderson after Dr. Carl Waterbury moved to Des Moines.
He already had a fine practice, and thought this move over very carefully. He finally decided that the hospital offered him greater advantages as a physician, and that the Manning Schools would be an excellent place to educate his children. William was then four, Clinton 13 months, and Clifford, at 14, was in Missouri Military Academy.
Doc and Mae later adopted a daughter, Mai Kit, who was educated at Manning. "We will be always grateful for the love and consideration the school furnished us in her behalf," he wrote in 1979.
The Chandlers left Manning in 1976, after he conducted a general practice here for 27 years and delivered three generations of babies. He currently has an office in Denver, Colorado. Mae and Doc make their home with William, their second son, and his family; he helps care for the medical needs of his 6 1/2 year old grandson. They also live just a few doors from their oldest son and his family.
"We wish to thank the Manning people and the community for the many wonderful years of joy we experienced with them. I send greetings; good wishes, and congratulations at this time and point of history of the community," he wrote. "I take great interest and pride in all your efforts and progress. Manning is a fine place to call home."

August 1969 Dr. Chandler - photo by Orval Fink

May 1965 Dr. Chandler - photo by Orval Fink

Mai Kit Chandler MHS 1977

1955 Gail Vinke, Larry Fischer, William Chandler, Gary Gruhn, Mike Spack, Robert Fischer
Sophomore Homeroom A Fifth: Duane Karsten, Vicki Atkins, Judy Laurinet, Curtis Jansen, Norma Ahrendsen, Dick Hill, Wayne Pfannkuch
Fourth: Kerry Martens, Jim Hansen,

Bill Chandler

, Larry Fischer, Fred Gruhn, Pat Knueven, Ralph Dobler
Third: Diane Eischeid, Donna Foley, Pat Callender, Joy Hansen, Ann Detlefsen, Larry Ehlers, Donna Antone, Mr. Kenneth Loats, Sponsor
Second: Eugene Mahnke, Larry Fischer, Lyle Bald, Merlin Frahm, Don Mathisen, Charles Nepple, Kenard Carstens, Gary Gruhn
Front: Joyce Irlbeck, Ann Blum, Marcia Fredricksen, Diane Dammann, Bruce Fischer, Rosemary Ehrichs, Kathy Asmus, Nancy Dammann
5th grade class Back 7: Ann Blum, Mike Spack, Bruce Fischer, Gary Gruhn, Patricia Oakley, Vicki Atkins, Judy Laurinat
Middle 7: Wayne Ross, ??, Carolyn Pratt, Kenneth Keat, Jr.,

Bill Chandler

, Kay Hass, Teresa (Shoemaker) Fitzsimmons teacher
Front 6: Kenard Carstens, Joyce Irlbeck, Vergene Reinke, Patrick Callender, Kathy Asmus, Nancy Dammann

Cliff Chandler's daughter May 1958 - photo by Milicent Horbach

Eustace and Pauline (Ress) Lake family


Back: Pauline, Eustace
Front: Margaret, Robert,

Dorothy

, Eustace, Jr.

April 14, 1946 confirmation


Back: Russell Mohr, Ardella Frahm, Charles Fielweber
Middle: Dan Peters, Donna Neubaum, Lois Wilhelm, Lyle Hansen
Front: Dorothy Lake, Rosemary Hinz, Pastor John Ansorge, Mary Ann Rothfolk, Neoma Popp

Dorothy Anna Larsen

Dorothy Anna Larsen, the daughter of Eustace and Pauline (Ress) Lake, was born April 10, 1932, in Manning, Iowa, and passed away in her sleep on June 22, 2020, at Accura Health Care in Stanton, Iowa, at the age of 88 years, 2 months, and 12 days.

Dorothy was baptized and confirmed at the Zion Lutheran Church in Manning, where she remained a member for the majority of her life. She graduated from Manning Community Schools in 1950.

On October 12, 1952, Dorothy was united in marriage to Vernon A. Larsen at the Zion Lutheran Church in Manning. Together, Vernon and Dorothy were blessed with one daughter - Gloria. The family made their home on a farm near Gray, Iowa, where she spent time sewing, cooking, and baking. Dorothy baked more than 100 amazing wedding cakes and cooked part-time at the Gray Consolidated School.

In 1970, they moved to Audubon, Iowa, where Dorothy spent more than 10 years managing the local Casey's store. Vernon and Dorothy enjoyed fishing together and attended the Iowa State Fair, bringing pan-fried chicken and fresh peach pie. She also participated in the county fair, entering as many as 75 entries one year, including pies, cookies, sewing and quilting projects, and flowers. She loved working in her garden and flowerbeds, which lead to an extra special Mother's Day tradition exploring greenhouses with Gloria.

Dorothy was devoted to her family and her faith. She had a strong relationship with God and worked very hard to impart that relationship on her daughter and grandchildren. She also made life special for the whole family. Her idea was that a birthday or a holiday was just another day unless you made it special. Her favorite holiday was Christmas, where she enjoyed playing Santa and baking a special birthday cake for Jesus.

In December 2016, Dorothy and Vernon moved into the Friendship Home in Audubon, where Vernon passed away days later. Shortly after, Dorothy moved in with her daughter in Stanton. In the fall of 2019, she moved into Accura Health Care in Stanton.

During the last few years, Dorothy enjoyed many of her favorite hobbies, including spending time with family, taking day trips to the city, writing letters to loved ones, shopping, feeding treats to Gloria's dogs, making many new friends, and taking her first ever trip to Florida to visit her brother and his wife. She found a wonderful group of women to play cards with and loved going to the great-grandkids' sporting events and other activities. Each day seemed to bring a new adventure or activity her way, which she anxiously anticipated and was extremely grateful for.

Dorothy will be forever remembered for her love and generosity, her baking and flowers, her smile and sense of humor, and her eternal faith in the Lord.

Preceding her in death were her husband, Vernon A. Larsen; her parents, Eustace and Pauline Lake; her siblings: Carl Lee Lake, Robert Lake, Margaret and husband Leroy Hansen, and George and wife Eleanor Lake; and her brother-in-law, Harold Scott.

Survivors include her daughter, Gloria and husband Judson Requist of Stanton; her grandchildren, Jeremiah and wife Amy Tibben of Stanton and Tamara Tibben of Omaha, Nebraska; her great-grandchildren: Alexis Tibben of Sioux City, Iowa, and Kami and Kywin Tibben of Stanton; her brother, Eustace R. and wife Jo Lake of Treasure Island, Florida; her sister-in-law, Elvie Scott of Audubon; as well as nieces and nephews, other relatives and friends.

The family will greet friends on Friday, June 26, 2020, from 12:30 P.M. until the time of the service at the Kessler Funeral Home in Audubon, Iowa. A funeral service will be held at 1:00 P.M. at the Kessler Funeral Home in Audubon with Pastor Jonathan Conner officiating. Interment will be in the Manning Cemetery. Casket bearers will be Jeremiah Tibben, Kywin Tibben, Larry Petersen, Gregg Wright, Terry Lake, and John Roberts.

An additional Celebration of Life Memorial Gathering will be held on Saturday, June 27, 2020, at 10:00 A.M. at the Mamrelund Lutheran Church in Stanton, Iowa.

Robert Lake

Military Rites For Robert Lake Sunday




August 12, 1948 Manning Monitor


Private First Class Robert Lake, son of Mr. and Mrs. Eustace Lake, who was killed in the Battle of the Bulge in Europe during fighting in February 1945, will be given military reburial here Sunday afternoon. Remains are scheduled to arrive on the Chicago & Great Western line that morning.
Funeral services will be held in Zion Lutheran Church with the Rev. Johann M. Ansorge officiating. Burial will be made in the local cemetery with the ceremonials team of the Legion post in charge.
Robert entered military service at the age of 18 and fell in battle while his unit participated in the famed "Battle of the Bulge" late in the European fighting.
He was born April 4, 1926, in Manning and received his education here, participating in basketball and football.
Besides his parents, he is survived by two sisters, Mrs. LeRoy (Margaret) Hansen; Dorothy and a brother, Eustace, Jr., at home. A brother, Carl, passed away at the age of seven.
Other survivors include his grandparents, Mr. and Mrs. George Lake of New Market and Mr. and Mrs. Gus Ress of Manilla.

Robert Lake with his father Eustace




Pauline Lake April 1923 - possibly Margaret

Leroy & Margaret (Lake) Hansen

Eustace Lake, Sr. and unknown Mohr

Eustace Lake, Sr. and his brother Tom Lake November 25, 1923
From the Leroy & Winona (Jochimsen) Rowedder collection

Identified as Bertha - sister of Eustace Lake, Sr. November 25, 1923
From the Leroy & Winona (Jochimsen) Rowedder collection

Pauline Lake on right - Bertha Lake in back

Pauline (Ress) Lake, Ida (Ress) Jochimsen

Ida (Ress) Jochimsen, Pauline (Ress) Lake

Pauline (Ress) Lake

Eustace Lake MHS 1955

Eustace Lake ad in Monitor February 27, 1930

Eustace Lake ad in Monitor January 31, 1935

Eustace Lake ad in Monitor May 27, 1937

Eustace Lake ad in Monitor March 20, 1941

Definitely different from our traditional graduations of the past!
I'll be working on the pictures and audio over the next several days for a specific graduation web page but for now here is the class of 2020 and you can listen to the complete audio of the event.

IKM-Manning Commencement
June 28, 2020

More coming later...

COMING to Manning, Iowa!!!
Friday, July 3, 2020 Hausbarn Heritage Park Courtyard
7:00 p.m.
Free of charge
Bring your lawn chairs
Bar will be open


Flying Buffaloes
Flying Buffaloes is a five-piece Alt-Country/Rock band based out of East Nashville, Tennessee. Performing regularly along Nashville's neon strip, the group quickly earned the reputation of being one of the most hard-working, sonically-tight, and energetic bands in Music City.
In case you didn't know, one member of the band has a Manning connection...Danny Pratt.
While the Pratt name has all but disappeared from Manning it is deeply rooted in Manning's history...check it out down below.
Flying Buffaloes - website
Johan Stone / Lead Vocals, Guitar, Harmonica, Keys
Barry Stone / Lead Vocals, Guitar, Keys
Tommy Leland / Lead Guitar
Brandon Cantwell / Bass
Danny Pratt / Drums

Danny Pratt

Screen shot from "Long White Line" video

Pratt history in Manning


John Pratt MHS 1979
John & his wife Christine are the parents of Danny & Cara.

1970 Randy Nissen, Dave Kusel (birthday), John Pratt

Sandra McGrath (cousin to the Pratts), Ruth Sand (later Mrs. Dick Crandall), Carolyn Pratt (sister of John)
Sandra & Carolyn MHS 1963

Dan Pratt MHS 1965 (brother of John)

Carolyn & Dan Pratt

Kelly Pratt MHS 1968 (the 'late' brother of John)

Helen (McGrath) & Raymond Pratt

From the 2006 Maninng Quasquicentennial History Book
Raymond Pratt came to Manning in 1940 from Correctionville as co-owner of the Coast to Coast Store with his father Orin E. Pratt. Raymond and Helen Frances McGrath were married in March of 1944. They had four children. Helen died in 1985, and Raymond died in 1989. The following is an update of their children (Carolyn, Dan, Kelly, and John) and eleven grandchildren.
Carolyn and Earl Blohm continue to live on a farm near Audubon. Carolyn is a nurse at a local nursing home, and Earl, a retired farmer, works seasonally at the local co-op. They have four married daughters: Sue and Gene Mardesen, Mary and Rodney Ratzlaff, Ellen and Keith Workman, and Stephanie and Brett Nissen. Carolyn and Earl have nine grandchildren.
Dan married Angela Kusel. They have two children and one grandson.
Kelly was a salesman for dairy cultures in Europe; he lived in Germany until his death in 1991 at the age of forty-one. His wife Petra and daughter Elena continue to live in Germany. Elena Pratt turned eighteen on May 6, 2005. Kelly's two adult stepchildren Eveline and Frank live in Europe as well. Petra and Elena make periodic trips to the United States to visit the other Pratt families.
John K. and Christine (Wirt) Pratt live in Kenosha, Wisconsin. John is a chemist with Abbott Laboratory and Christine teaches eighth-grade science. Their two children Daniel and Cara are actively involved in the local high school.
The extended Pratt family continues to reunite at various family locations about once a year. Janie (Pratt) Callen (Ray's sister) and husband Ed continue their long-time residence in Sitka, Alaska. John A. (Ray's brother) and Joann (Wilhelm) Pratt live in Becker, Minnesota. The families last gathered in Minnesota in 2004 to celebrate John and Joann's 50th wedding anniversary.

Jane (Pratt) Callen, Orin Pratt, Mary Pratt
Linda, Lisa, Glynis, Gail - John & JoAnn Pratt's children

Mildred "Jane" Pratt (aunt to John, greataunt to Danny)

John Pratt MHS 1950 (uncle to John, greatuncle to Danny)

Ray Pratt circa 1915 (father to John, grandfather to Danny)

Austin & Martha (Albright) Pratt (parents of Orin, great-great-grandparents of Danny)

Martha (Albright) Pratt with Raymond

Helen (McGrath) Pratt 1956 Legion Auxiliary president

Ray Pratt 1946-47 Legion Commander

Ray Pratt right front - unknown parade

Paul Vollmer & Ray Pratt standing guard at Ohde Funeral home....
Daryl Mohr's body was repatriated after WWII.

Kelly Pratt & David J. Schroeder 1966

Kelly Pratt (left) January 19, 1968 MHS at Manilla

Bruce "Stump" Rutz, Kelly Pratt & Ron Arp 1966

Ray Pratt visiting with manager Floyd "Mac" McCammond at the Diamond DX station.

August 1, 1940, ad in the Monitor


December 20, 1945

Ronnie Hiatt & Ray Pratt "Crazy Days" on Main Street

Angela Kusel & Kelly Pratt - servers for Doug Kusel's graduation 1966
MHS 1960-61 Bullpups


Back: Coach Charles Brotherton, Jeff Musfeldt, Phil Sextro, John Doyel, John Stein, Dennis Ohde
Front: Tom Schroeder, Albert "Butch" Jansen, Curtis Grimm, Dan Pratt, Don Kingsberry
Possibly sang at the 1956 Diamond Jubilee in Manning


Carroll, Iowa Elks club chorus - Ray Pratt front right.
Back row #1 Orville "Bud" Harris, #2 Roland Valentine, #4 Clifford "Bud" Johnson
Third row: 3rd from RIGHT is Bill Jensen, Jr.

Claus Bunz & Ray Pratt - promoters for the newly built Manning Plaza 1966

Dan Pratt at the Kusel home 1965

Jeremy Pratt, Sean Pratt & Nina Pratt - with great-grandmother and grandmother Dorothy Kusel


Great-grandmother Dorothy Kusel with Hallie & Laynie Pratt

Joann (Wilhelm) & John Pratt - Zion Lutheran Church in Manning

While MOST of the country is represented by the first 2 videos - the National Anthem in a 3 series set and the Autistic singer, and the last 2 videos which are happening in just a few very large cities - everyone in our society is going to have to eventually decide which America they want.
Argue all you want about the last 2 but for right now those things are mostly happening in just a few large cities and I don't want that chaos moving out into the small rural communities of America.

National Anthem - Madisen Hallberg - PSU Commencement 2020
First session

Full-length version of Portland State's national anthem duet
Second session

Chance encounter leads to beautiful duet at Portland's park blocks
Third session
"Listen Louder than you Speak"


A 10 year-old autistic and blind boy singing.
"He is a blessing to our family"
Some people would choose abortion over life in cases like this.



---
'What Good Does it Do' 92-Year-Old Speaks Out on Random Attack NBC New York
92 years old - what is going on???


Statue of George Washington Toppled and Draped in Burning US Flag in Portland
Our first US President
Listen to the screams of joy!




Where does it all end?
When you are self-righteous you only see the wrong in others and completely excuse/deny your own faults and wrongs in your own personal and family background.
I could go back into history and find evil in every person, race, color, creed, nationality, tribe, civilization, kingdom, regime, empire, dictatorship, etc.

Everyone can find something offensive in anything that exists, so do we delete ALL history?
If you want to purge all evil from history then start with yourself!

I'm sure everything John Philip Sousa including the movie "Stars and Stripes Forever," and everything Mitch Miller will have to go now, based on the self-righteous crowd that is a minority of the 330,000,000 US citizens.

If I understand correctly, when John Philip Sousa wanted to perform at the 1895 Georgia Cotton States Exposition he was first cancelled but he forged ahead and went anyway and knowing there were still deep wounds from the Civil War he chose to play "Dixie" songs to the amazement of the citizens.
Sousa wanted to help heal the country, rather than shove it in the face of those who were defeated in the South.

Dixie (Sousa's Marching Band)
Stars & Stripes Forever

John Philip Sousa speaks and conducts Stars and Stripes Forever
John Philip Sousa


Mitch Miller -- I'm Goin' Back To Dixie, Dixie
Mitch Miller

Plahn history update June 27, 2020:
Obituaries can have such important clues in them that very few people even notice or appreciate.
When I read William Plahn's obituary, it mentioned a large house: "When he first came to Pierce County 43 years ago, he bought the old C-C Ranch south of Pierce which came to be known as the Plahn Ranch. On it was a large 19-room three-story home and Mr. Plahn supervised having it cut in half, moving one section to an 800 acre plot east of the original home to be known as the second Plahn Ranch. It was quite an engineering feat at that time."
As soon as I read the part about the 3 story house in the obituary it immediately solved a mystery I had about a picture I scanned in Bernice Schroeder's collection. This is the picture and on back was this caption.
Before I had the obituary I assumed this was a house moved in this area but I couldn't place it and assumed it was torn down...since Emil Karsten is listed I also assumed it must have been something he was involved with in this area.
Well I am now 99% sure this picture shows half of the house that was moved where William Plahn was living in Nebraska after moving there in 1910.
Emil Karsten married William's daughter, Caroline, (Bernice Schroeder's parents) so he probably road a passenger train out to Nebraska to help his father-in-law with the house project.

Linda, who is a Plahn descendant and sharing information with me sent this information she knows about that house: The story goes that when son Herman and Esther were married, William had the big house split in half. It was then moved about 1/2 mile from the main house, put on a foundation, and that is where Herman and Esther lived for a period of time. The ranch was about 10 miles west of Pierce. By the time I joined the family by marrying Dick in 1961, the buildings were gone. Someone went for a walk where it all stood, and only found cement steps. There was once a huge barn/stable that burned to the ground at one time.

Splitting and moving this house is another testament to the Pioneers before us who were "Recyclers" & "Builders" and not people who tore things down out of ignorance like we see going on in the big cities today.


Plahn history June 26, 2020:
When I visited with my neighbor, Bernice (Karstens) Schroeder over the years, I remember her telling me about her mother who was a Plahn.
When I first heard her say that name, I asked her to spell it because it sounded like the way we say the name Ploen which is another old family name that has disappeared in the Manning area...with Herman & Harry Ploen being the last 2 in the area who carried that name.
Bernice spelled it for me and as I recall she said it was originally spelled Plaehn, in other words a German umlaut name - Plähn...but this hasn't been confirmed.
I scanned the Karstens/Schroeder collection in 2012, unfortunately after Bernice had passed away, so I wasn't able to work with her on IDs and other information.

What got me going again on the Plahn name is when another Plahn descendent (Linda) recently e-mailed Pam Kusel, who then forwarded the message to me.
Linda is looking for information about the Plahn family here in Manning.
It wasn't until reading Linda's e-mail that I found out there were a "ton" of Plahn siblings who I was not aware of. Bernice may have mentioned it but we only talked about her mother, Caroline.
Everyone in the Plahn family, except Caroline, moved to Pierce, Nebraska, in 1910.
Because of Linda's help, she told me about a website that had the Pierce newspaper digitized so I was able to find all of the obits for this Plahn family.
I now have all of them added to my memorial web page.
Below are some pictures that Bernice had and I'm now finally figuring out who some of them are because there were only first names on some of the pictures and even the ones with the last names, I did not know where they fit in until just now getting these obituaries.

It is interesting that now I'm getting more information from distant relatives of Manning people who never lived here, than I'm getting from those families who live/d here.
Many of these people find my web pages and e-mail me, and then in many cases I'm able to convince them to send me their old pix and history connected to Manning so I can scan them.

Emil & Caroline (Plahn) Karstens - Bernice Schroeder's biological parents.

Read Bernice's obituary to find out the details of why she was raised by Emil's twin brother August and his wife Bertha.

Back: Ann Altwine, Henry Plahn,

Caroline Karstens

, Herman Plahn, Emelia Miller, Hattie Miller
Front: Hilda Zauner, William Plahn, William Plahn, Jr., Emma (Koenekamp) Plahn, Emma Sattler

William & Emma Plahn with Bernice Karstens
I think I have this picture identified correctly for the grandparents at Dave Schroeder's baptism


Back: Emma Plahn, Bertha Karsten
Front: William Plahn, Tom Schroeder, Dave Schroeder, August Karsten

Emil Karsten (right) on the newly built Karsten farm place - later the Bernice & Harold Schroeder farm.
---
I'm always writing about how my family history, which goes back to the early 1870s in this area, has connected me to a lot of the area families...my mother just reminded me that her godmother was Olga (Plahn) Hansen-Schultz.

Olga Plahn - Dorothy (Ehrichs) Kusel's godmother.

According to William Plahn's obituary, he had a brother August, who remained in the Manning area when William's family moved to Nebraska in 1910...
The connections go even further through the Sievertsen & Ehrichs families.
Olga's niece was Elda (Ewoldt) Ehrichs - Elda's husband John was a cousin to Dorothy Kusel.
Olga's sister married Gib Sievertsen...Frank Ehrichs (uncle of Dorothy Kusel) married Mabel Sievertsen.
Then it gets even more connected - Harold Schroeder's mother was Hilda Sievertsen. Harold married Bernice Karstens whose mother was Caroline Plahn.

If it weren't for all of the decades of my gathering and digitizing Manning area history and pictures, I wouldn't be able to make all of these remote connections between area families.

The more history and pictures people get to me to scan the more I can make even more connections.

LeRoy & Edna (Plahn) Schumann

OLGA SCHULTZ


Olga Schultz, 82, died Friday, October 19, 1984, at the Manning Plaza Nursing Home. Funeral services were held at 10:30 a.m. Monday, October 22, at Zion Lutheran church with the pastor, the Rev. Paul Krumm, officiating.

Dorothy Kusel was organist

and the church quartet sang. Burial, under the direction of the Ohde Funeral Home of Manning was in the Manning Cemetery. Serving as casketbearers were Melvin Renze, Gary Witt, Garnett Sievertsen, Marvin Wiemann,

Harold Schroeder, John E. Ehrichs

, Wayne Schultz and Dale Vollstedt.
Mrs. Schultz is survived by two sisters: Mrs. Gib (Mamie) Sievertsen, Manilla, and Mrs. Lee (Edna) Schumann, Manning; two nephews: Garnett Sievertsen, Manning, and William Lorenzen, New Berlin, Wisconsin; two nieces:

Mrs. John A. (Elda) Ehrichs

, Manning, and Mrs. Russell (Marcella) Koepke, Lincoln, Nebraska.
She was preceded in death by her parents and two husbands.
Mrs. Schultz was born May 20, 1902, on a farm north of Manning, a daughter of

August and Maria (Ehlers) Plahn

. She attended rural schools near her home and in 1922 was married to William Hansen. They lived in Aspinwall where she was a homemaker and a seamstress. He died in 1946.
On July 10, 1949, she was married to Marvin (Max) Schultz at Denison. They farmed west of Manning until he died in January of 1979. A short time later she moved into the nursing home.
She was a member of Zion Lutheran church and was a charter member of the Ladies Aid of Aspinwall which is now the Zion Lutheran Ladies Aid.

Marlyn Fielweber


February 7, 1933 - June 18, 2020

Marlyn Gruhn with her 4-H steer

Back: Scott, Charles, Bill, Clyde
Marlyn, Gwen

From the 2006 Manning Quasquicentennial History Book
Charles and Marlyn (Gruhn) Fielweber were born in Manning where they have lived all of their lives. They both graduated from Manning High School in 1950. After graduation, Marlyn started working at the Manning Hospital as a book keeper and receptionist for Dr. Anderson and Dr. Chandler. Charles started working as a carpenter for his father, Jake.

Charles and Marlyn were married in January 1952. Marlyn continued working at the hospital until she started raising their three children: Clyde, who lives in Omaha; Gwen, married Bill Jaquith, lives in Omaha; Scott, of Indianola, has two children, Cole and Rachel.

In 1960, Charles purchased a lumberyard which he and Marlyn operated for 32 years. After their children went to college, Marlyn went back to work in local factories. Her last job was at the Manning Hospital, retiring in 2002.

Charles and Marlyn are living in retirement at 904 South Main Street.

Cole & Rachel Fielweber

Harry Karl "Charlie" and Wilhelmina (Meggers) Gruhn
Harry "Charlie" Gruhn was born in Kirkman, Iowa, on September 24, 1895. He enlisted in the Army on July 26, 1918, and went into training at Camp Gordon, Georgia. From there he went to Camp Shelby, Mississippi.
The Armistice was signed on November 11, 1918, and he was honorably discharged on December 30, 1918, at Camp Dodge, Iowa.
Harry came home to farm, and on December 5, 1923, he married Wilhelmina Meggers. They had four children: Delton Gruhn, Wilma Wolfe, Jeanette Meyer, and Marlyn Fielweber.
Harry was a life-long member of the Manning American Legion.

Jeanette Gruhn MHS 1945


Wilma Gruhn MHS 1943

Delton Gruhn MHS 1948

Marlyn Gruhn MHS 1950

1950 MHS graduates: Sue Ann Clark, Gene Dales, Charles Fielweber, Ardella Frahm (valedictorian), Lyle Fuss, Vernon Godiksen, Irwin Grau,

Marlyn Gruhn

, LaVonne Hargens, Rosemary Hinz, Donald Horbach, Margie Kienapfel, Leland Kienast, Arthur Kruse, Orrin Kuhn, Dorothy Lake, Ethel Leinen, Richard Mincey (salutatorian), Rose Ann Muhlbauer, Phyllis Musfeldt, Merlin Nulle, Shirley Ohrt, Donald Pfannkuch, Marilyn Popp, John Pratt, Donald Puck, Lynn Rix, Marjorie Rowedder, Beverly Ruhde, Milo Sander, Sally Schrum, Norbert Sextro, Ardella Singsank, Donnarae Strathman, Dean Stribe, Robert Tank, Dean Vollstedt, Eugene Wagner, Jeanette Willenborg

1950 former students: Warden Allen, Florence Borkowski, Pat Cullen, DeRooy DeWilde, Arthur Erikson, Lloyd Hagedorn, Merlin Hass, Norma Hass, Barbara Held, Ray Hill, Merlin Joens, Leonard Jorgensen, Danny Korwes, Frank Kuchel, Kathleen Lee, Bonnie McCord, John McMahon, Duane Meggers, Tommy Mersman, Shirley Olbertz, Peggy Roggendorf, Kenneth Rohr, John Rollins, Dolores Schiek, Dolores Steele, Virginia Swank, Bill Taylor, Marlene Vinke, Jackie Vollmer, Floyd White, Ted Wiemann

Ewoldt No. 5 country school 1941


Marilyn Grage, Teacher - Elaine Roggish, Loretta Lerssen,

Jeanette Gruhn


Mary Jane (Grage) Rothfolk, Mildred Lechtenberg,

Delton Gruhn




Marlyn Gruhn

, Donald Lerssen, Gay Hockett

Delton Gruhn with his 4-H steer

Back: Jeanette, Wilma
Front: Marlyn, Delton

Wilma, Jeanette, Marlyn, Delton

Caption in the scrapbook: "Mom just said open your eyes, Delton"
Wilma, Delton, Jeanette, Marlyn

Delton, Wilma, Marlyn, Jeanette

Sandy, Delton holding Snook

Gruhn reunion on Gus Gruhn farm near Manilla - mid to late 1930s
Unmarked kids front left to right but not numbered: 1 ?, 2 Harvey Kienast, 3 ?, 4 Elmer Kienast, 5 Maynard Kienast, 6 ? girl facing away from camera
1 Augusta Lamp (wife of Frank Lamp), 2 Aurelia Lamp, 3 Evelyn Lamp, 4 Margaret Lamp, 5 Frank Lamp, 6 George Struve, 7 Fred Gruhn, 8 William Gruhn, 9 Edward Meggers, 10 Wilma Gruhn Wolfe, 11 Christine Ranniger, 12 Louie Ranniger (husband of Christine), 13 William Ranniger (father of Louie), 14 Dorathea Struve (wife of George), 15 Helen Gruhn (married Lenus Anderson), 16 Amanda (Asmus) Gruhn, 17 William Gruhn Jr., 18 Jeanette Gruhn Meyer, 19 Fern Struve Jensen, 20 Leona Gruhn Dammann (Ray Dammann's second wife), 21 William Meggers, 22 Elvira Gruhn Meggers, 23 Marlyn Gruhn Fielweber (wife of Charles Fielweber), 24 Carol Gruhn Joens, 25 Rosemary Hinz Heuton, 26 Grover Steen (husband of Ella Steen), 27 John Kienast (Bary Kienast grandfather), 28 Emma Braun Kienast, 29 Lavern Gruhn ?, 30 Ida Gruhn Anthony (mother of Lois Stribe), 31 Lois Stribe, 32 Gilmer Anthony (father of Lois Stribe), 33 Doraine Thompsen Wigg, 34 Edward Gruhn ?, 35 Lavern Gruhn ?
1 Delton Gruhn, Two boys not numbered and to Delton's left are Leland Kienast & LeRoy Kienast, 2 "Charlie" Gruhn (given name Harry Karl Gruhn), 3 Max Gruhn, 4 Margaret Gruhn Ohde (married Ray Ohde), 5 Wayne Ranniger - behind Wayne & Charles is Gilbert Kienast with bow tie, 6 Bill Meggers, 7 Marian Ranniger (wife of Gilmore Joens), 8 Charles "Pitts" Gruhn, 9 Arthur Gruhn, 10 Lester Gruhn ?, 11 Henry Gruhn, 12 Duane Meggers, 13 Betty Steen, 14 Gene Gruhn, 15 Velma Steen, 16 Ella Steen, 17 August Gruhn Jr. (father of Margaret Gruhn), 18 Minnie Ranniger Gruhn (wife of August), 19 Ethel Gruhn Seib, 20 May Delle Ranniger Engelmann, 21 Raymond Thompsen, 22 Alma Thompsen ?, 23 Ray Ohde, 24 Alma Jansen Gruhn ? (wife of William Gruhn Jr.), 25 Luella Hinz Gruhn ? (wife of Max Gruhn)

John Jacob "Jake" and Amalia "Mollie" (Wenzel) Fielweber

Art & Arlene Fielweber

Ellen Fielweber MHS 1942

Art Fielweber in back, Chuck Fielweber in front 1942

William Gruhn & Clyde Fielweber

Scott Fielweber MHS 1982

Marlyn Fielweber

Marlyn died Thursday, June 18, 2020, at Accura Healthcare of Manning.
Visitation Monday, June 22, 2020 12:00 PM - 1:00 PM Zion Lutheran Church, Manning.
Funeral Service Monday, June 22, 2020 1:00 PM Zion Lutheran Church.
Interment Monday, June 22, 2020 Manning Cemetery.

Marlyn Yvonne, daughter of Harry Karl "Charles" and Wilhelmina (Meggers) Gruhn was born February 7, 1933, at Manning, Iowa. She grew up in Manning and graduated from Manning High School in 1950.

On January 20, 1952, Marlyn was united in marriage with Charles E. Fielweber in Manning. Three children were born to this union. Marlyn and Chuck made their home in Manning where Marlyn was a homemaker and a part-time cook at the Manning Hospital for 12 years.

Marlyn was a member of Zion Lutheran Church and the Lutheran Evening Circle. She enjoyed cooking, camping, playing cards and bookkeeping.

In 2015, Marlyn and Chuck became residents of the Manning Plaza, (Accura Healthcare). She died there on Thursday, June 18, 2020. She was 87 years, 4 months, and 3 days of age.

Marlyn was preceded in death by her husband Chuck in 2019; parents Charles and Wilhelmina; her sister Wilma Wolf; her brother Delton Gruhn; and in-laws: Tom Wolf, Norm Meyer, Arthur Fielweber, Arleen (Maynard) Tapps, Ermyle Fielweber, and Ellen Fielweber.

Marlyn is survived by three children: Clyde Fielweber of Omaha, Nebraska; Scott (Robin) Fielweber of St. Charles, Iowa; and Gwen (Bill) Jaquith of Hot Springs Village, Arkansas; three grandchildren: Cole and Rachel Fielweber and Tyler Hahn; sister Jeanette Meyer; sister-in-law Janet Gruhn, and other relatives and friends.

I was temporarily side-tracked from my big scanning projects I've been working on for several months (Ohde & Voge collections), so I could scan some more amazing history before it leaves Manning. History that is going to be sent to one of the current owner's relatives out of town who have NOTHING for family pictures and history - what they once had was thrown away.

I constantly write about the "THROW" scenario and this is just one more example.
Fortunately, the current owner (one of my relatives) contacted me about scanning this history before he sends it to them.

I'm constantly begging in my articles to let me scan old pictures and history before anyone with Manning history sends it to relatives in other towns and states...once it is no longer here I'll never get a chance again to add it to my digital database.


My second cousin, once removed, Dennis Barten recently gave me this nice selection of old items of John & Pauline Barten to scan before sending it out of town to another relative.

He had also captured a number of old Monitor obituaries in printed form that I could scan & OCR and convert to text.
I now have them added to my obituary page linked on the left side of my main web page.
There are also a couple of incomplete obits that I hope someone will be able to complete for me, and I'm also looking for some death dates and also first or maiden names to make more complete obituaries.
So if you have any of this information, please send it my way.
Here are some pix and unique documents from the Barten collection...

John & Pauline Barten


Luise Pauline Mueller baptism document

Dennis' great-grandmother, Sophia (Grau) Rothfolk, taught him how to speak and read/write German and more importantly to read and translate the old German Script...

Sophia was a sister to my grandmother, Ida (Grau) Kusel.

Luise's citizenship certificate

Pauline Müller Barten confirmation


Before digital repair


Translation by Dennis.
A very unique document from WWI - very rare and not kept in later years by many families probably because they felt it was anti-German ancestral sentiment.
This is why we should NEVER destroy any of our history!!!
Whether it be documents, books, pictures, statues, or monuments like we see being done in the big cities today.

Luise Barten registration booklet

On November 16, 1917, all males in the United States older than 14 who were "natives, citizens, denizens, or subjects" of the German Empire were required to register as alien enemies. In 1918, an act of Congress included women aged 14 and older. Registration affidavits were filed at police district stations. Then each district sent its collected registration affidavits along with a summary sheet to the Chief Registrar. Each "alien enemy" was issued a registration card with photograph and identifying information, which he was required to have on his person at all times. He also needed permission from the local registrar to travel or change place of residence. Certain areas were also off-limit zones as deemed by the military. The Armistice was declared on November 11, 1918, and all regulations on enemy aliens were lifted December 25, 1918.

John & Pauline Barten with baby Lorraine, who later married Frank Danner.

Fathers

Unknown father and son from the Virgene (Kruse) Kroeger collection

Drive -Thru Father's Day coming June 21


Mother's Day May 10, 2020
Main Street Manning to Host "Drive -Thru Father's Day" for Breakfast on Sunday, June 21, 2020
Thanks to the success of the "Drive-Thru Mother's Day" event, Main Street Manning will be hosting a "Drive Thru Father's Day" on Sunday, June 21, 2020, on the community's historical brick Main Street to give a fun and unique "spin" on the holiday.
According to Jean Voege, Executive Director of Main Street Manning, "During the Mother's Day event, we had a number of people ask us if we were going to do it again for Father's Day and we have had so many compliments on that event that we decided to do a repeat for Father's Day. Even though businesses are starting to reopen after being restricted or totally closed for nearly 12 weeks due to the COVID-19 Pandemic, we are still being encouraged to practice social distancing and our local businesses continue to need our support. As an organization, Main Street Manning, we want to make a positive difference in our community. Our goal continues to be the promotion of Manning businesses by featuring available products and services in our community while promoting community engagement and generosity. Just like the Mother's Day event, participants can maintain social distancing, drive up Main Street, stay in their cars and pick up a delicious breakfast and a gift bag for Dad."
"We ask that as you drive up Main Street, be on the lookout for volunteers who will be taking orders and guiding you to where you need to go. We want to maintain safety and social distancing. We will have marked "stops" along the way to guide everyone as they make their way down Main Street. Volunteers will be available to take your food order, collect the free-will offering for the meal, bring orders to your car, and distribute the gift bags."
The breakfast, which will be prepared by Deb's Corner Café, will include a hot-off-the-stove ham and cheese omelet, Texas toast and a fresh fruit cup with serving beginning at 8:30 am. The event will run until 11:00 am or until 150 meals have been served. The meals will be distributed from Deb's Corner Café.
Jean said, "We will once again be doing the event as a free-will offering as it helps to keep the flow of traffic moving and the volunteers collecting money won't have to make change during these times of heighten awareness for infection control. While we suggest a donation of $12 per meal, we trust that those who participate in Drive Thru Father's Day will be as generous as their personal circumstances allow knowing that the proceeds will go to reimburse the expenses incurred as the community comes together to support our local businesses."
Delivery service will be available within the Manning city limits for those who wish to shelter in place because of the pandemic.
Calls for meal delivery will be taken at 712-655-2423 starting at 8:30 am on Sunday, June 21.
A free-will offering will be requested upon delivery.
Once again, there will be 100 gift bags filled with gift and promotional items as well as discount coupons etc. from participating Manning businesses with a limit of one gift bag per car. The goal is to provide a gift bag to honor and celebrate Dad. The gift bags will be distributed outside the Manning Public Library.
Main Street Manning looks forward to seeing you on Sunday, June 21 for "Drive Thru Father's Day"! For more information, call Main Street Manning at 712 655-6246 or send an email to mainstmanning@gmail.com

Local dads volunteering as coaches 2016
Replacing DAD
For decades, cultural, governmental, and political forces have been pushing the necessity of having a father in the home to the sidelines.
One study after another shows that having a father & mother in the home when children are growing up helps prevent all kinds of future problems for both the children and society.
I have a vivid memory as a young teen when I saw Larry Genzen carry one of his young kids on his shoulder like a feed sack and the other child in his arm while walking into church.
The devotion to his children was more than just their physical health, he cared for their spiritual health too. This memory stands out because my dad had passed away not long before.
Dave Kusel
Here are some statistics to ponder.
In the United States, there are more than 64 million men who identify themselves as being a father. Out of that figure, only 26.5 million men are part of a home where they are married to a spouse and have children under the age of 18 living there.
The U.S. Census Bureau reports that 22% of fathers are raising 3+ children under the age of 18, with all of them being their biological relative. Only 2% of fathers raising children are living in the home of a relative or unrelated individual.
There are 2.5 million fathers who are on their own in a single-parent household. In 1970, there were only 400,000 fathers in this situation. 18% of the single-parent households recognized by the U.S. Census Bureau are headed by a single father.
Statistics About Fatherless Homes
#1. 85% of youth who are currently in prison grew up in a fatherless home. (Texas Department of Corrections)
#2. 7 out of every 10 youth that are housed in state-operated correctional facilities, including detention and residential treatment, come from a fatherless home. (U.S. Department of Justice)
#3. 39% of students in the United States, from the first grade to their senior year of high school, do not have a father at home. Children without a father are 4 times more likely to be living in poverty than children with a father. (National Public Radio)
#4. Children from fatherless homes are twice as likely to drop out from school before graduating than children who have a father in their lives. (National Public Radio)
#5. 24.7 million children in the United States live in a home where their biological father is not present. That equates to 1 in every 3 children in the United States not having access to their father. (National Public Radio)
#6. Girls who live in a fatherless home have a 100% higher risk of suffering from obesity than girls who have their father present. Teen girls from fatherless homes are also 4 times more likely to become mothers before the age of 20. (National Public Radio)
#7. 57% of the fatherless homes in the United States involved African-American/Black households. Hispanic households have a 31% fatherless rate, while Caucasian/White households have a 20% fatherless rate. (National Public Radio)
#8. In 2011, 44% of children in homes headed by a single mother were living in poverty. Just 12% of children in married-couple families were living in poverty. (U.S. Census Bureau)
#9. Children who live in a single-parent home are more than 2 times more likely to commit suicide than children in a two-parent home. (The Lancet)
#10. 75% of rapists are motivated by displaced anger that is associated with feelings of abandonment that involves their father. (U.S. Department of Justice)
#11. Living in a fatherless home is a contributing factor to substance abuse, with children from such homes accounting for 75% of adolescent patients being treated in substance abuse centers. (U.S. Department of Justice)
#12. 85% of all children which exhibit some type of a behavioral disorder come from a fatherless home. (U.S. Department of Justice)
#13. 90% of the youth in the United States who decide to run away from home, or become homeless for any reason, originally come from a fatherless home. (U.S. Department of Justice)
#14. 63% of youth suicides involve a child who was living in a fatherless home when they made their final decision. (U.S. Department of Justice)
#15. Children who live in a single-parent or step-family home report less schoolwork monitoring, less social supervision, and lower educational expectations than children who come from two-parent homes. (American Sociological Review)
#16. Even when poverty levels are equal, children who come from a two-parent home outperform children who come from a one-parent home. (U.S. Department of Health and Human Services)
#17. Within the African-American/Black community, about 2.5 million fathers live with their children, while 1.7 million fathers are not living with them. (Huffington Post)
#18. About 40% of children in the United States are born to mothers who are not married. Over 60% of these children were born to mothers who were under the age of 30%. (CDC)
#19. 25% of children who are the age of 18 are currently being raised without the presence of a father. Around 50% of single mothers have never married. 29% are divorced. Only 1 in 5 are either separated or widowed.
#20. Children who live in a fatherless home are 279% more likely to deal drugs or carry firearms for offensive purposes compared to children who live with their fathers. (Allen and Lo)
#21. Pregnant women who do not have the support of the father experience pregnancy loss at a 48% rate. When the father is present, the prevalence of pregnancy loss falls to 22%. (Shah, Gee, and Theall)

Solving problems from the bottom up, rather than from the top down.
Another example of it starts at home…
People say they want respect - it is a two-way street - You have to give respect to get respect.
Just like the recent incidents with police officers in the big cities - IF the perpetrators would have NOT tried to pass off counterfeit money and be under the influence and block traffic at a business - there would NOT have been any 911 calls and they would still be alive and those cops lives wouldn't be ruined forever.
We have to keep going back farther into the past to figure out why people put themselves in illegal and criminal situations.
Also, whatever happened to "taking responsibility for your own personal actions."

Local dads volunteering as coaches 2014

Local dads volunteering as coaches 2016


Local dads volunteering as coaches 2014

Local dads volunteering as coaches 2014

Local dads volunteering as coaches 2011

Local dads volunteering as coaches 2004

Princess Prom 2011

Princess Prom 2015

Princess Prom 2015

Princess Prom 2015

Princess Prom 2015

Princess Prom 2015

Princess Prom 2015

Princess Prom 2015

IKM-Manning Boy scouts set out US flags for Flag Day 2020.
Several local fathers including Dr. McLaws lead the troop and flag projects.


More youth in America need leadership like our local troop gets here in the Manning area.
Local fathers are a big part of that leadership.

2004 scouts & dads who set out the flags

2003 scouts & dad who assisted with the Veterans Memorial Wall dedication.

2018 cub scouts with mom & dads who assisted with the Memorial Day program.

2013 scouts & dads loading flags with the Memorial Day program.

2013 scout setting flags along the streets in Manning.

Here are some scenes that show fathers with family members...


Memorial Day 2006 - Another National day the scouts set out the flags.

The late Roger "Blackberry" Vollstedt with some of his family.

The late Glenn & Dorothy (Petersen) Rowedder with their daughter.

The late Bob & Diane Henkelman with some of their family members
Here are some pictures of fathers of the past - some with their children.


Robert Lake with his father, Eustice
Robert was KIA during the Battle of the Bulge

Unknown father & son from the Iola (Taylor) Stammer collection

Unknown father & and children from the Iola (Taylor) Stammer collection

Gerhardt Voge with his father, Henry

Vicky Walters with her father, Kenneth

Unknown father & sons from the Bernice (Karstens) Schroeder collection

Unknown father & children from the Bill & Bernice (Dethlefs) Ohde collection

Gustav Adolph Franke - father of Gustav Henry Franke

Herman Grau with his father, August

Unknown father & sons from the Ron Schilling collection

Peter Lamp father of Joachim

Otto Hinz father of Detlef

Leon Wenzel with his daughter Jane Morlok

Father of John Ohrt

John Eich father of Bert

Claus Bunz father of Johannes

Heinrich Kolln father of Auguste Bunz

Frederick Ross father of Fred D. Ross

Dennis Georgius father of Anna Ohde

God Bless our Police Officers!
They are probably the MOST under-appreciated and most abused segment of our society!!!


Around 700,000 full-time law enforcement officers are employed in the United States.
Every group in society will have a small percentage of individuals who will break the law (bad people) - even cops.
I only found one study on the Internet about cops who themselves break the law but when you hear that most cops are good and decent officers of the law, I would say that "MOST" isn't a sufficient enough description - more like "Super Vast Majority" are good human beings...the study showed that .002% of the total police force breaks the law themselves.
I have no idea how this compares to other groups of people - doctors, farmers, lawyers, military, race, religion, gender, etc. but .002% sure doesn't justify ending police forces in the US.
If those cities that are having the protests, riots, and violence want to get rid of their cops - go right ahead, but leave the rest of the vast majority of communities around the country out of it...we are getting along just FINE with our local cops.

Here are a few examples of snapshots of what our local officers of the law do in the community.

Officer Phinney checking in at a mid-1980s prom party.


Teaching young people about the dangers of drinking and driving at a 2016 STEM event at school.
Using special goggles to distort your eyesight that simulates being drunk.


Controlling traffic during the 2013 Children's Day

2005 Woman's club donates money for accessories in the K-9 car.
Janet McLaughlin, Officer Scott Girard, Dingo K-9, Joann Ohl

Leading the way during parades.


2019 STEM program - showing some equipment used by our police


2018 Using radar to show the kids how fast they can throw the ball during Kinderfest.
This is how trust is developed between our police officers and community - it has to start out when they are kids!
Kids get to see that cops are GOOD people too!
At times, many cops around the country are in situations as dangerous and deadly that our military personnel face during war time...and some will continue in this profession and do their jobs in these dangerous situations for decades - their families never knowing if they will be able to return home uninjured and alive after their duties are over each day.
I would say pretty much all of us have, at one time or another (probably more than we would admit), quipped back or griped to an officer when we were pulled over for a moving violation on the road that WE made - the cop not forcing us to break the law.
While MOST small town police officers never have to deal with thousands or into the tens of thousands of people who have formed into a large group that claims to be legitimately using their constitutional rights to peacefully protest but almost always have a percentage who have criminal and violent intent - our small towns cops can still easily run into a situation where their lives are at risk with one person bent on violently breaking the law.
Sadly, as I go about my daily documenting and photographing here in Manning and run into all ages of citizens, once in a while during my conversations I'll hear someone complain about our local police force - such as we don't need this many cops, or they do something that the complainer doesn't like - it's just human nature to complain about "the other guy" BUT we need to remember the old adage "before you criticize a man, walk a mile in his shoes."
Over the years I've listened to various experiences by our Manning police officers but will only write about one situation which shows there is a lot more to being a cop than just giving out tickets and arresting people.
Several decades ago, one of our local cops told me of an interesting experience he had one late evening on a 911 call.
He got to the home and walked over to the bathroom where a very heavy lady had fallen off her stool - making a mess on the floor and had very little clothes on.
This was not only an embarrassing and awkward situation for the lady but also the officer.
This was just one of all kinds of unusual situations for this cop who went about his daily duties and had to deal with things most of us will NEVER have to deal with in our lifetime.

More speech, not less, is always the solution.
Nestride Yumga - video
"You want to change - start the change at home"
First Amendment
Book burning - "Mein Kampf" was banned in Germany until 2015.

"Firestorm" Walton's Mountain TV show - video
"Am Anfang schuf Gott den Himmel und die Erde."
Make sure to listen to the middle of the video above - the powerful scene about the Bible...
If I remember correctly, the lady who read it in German was Mrs. Brimmer - as it was explained in the series the "Brimmer" family had changed their name from "Brummer" to hide their true German ancestral name.
A number of German immigrants, even in Manning changed the spelling of their last names during WWI & WWII so it sounded "less" German.
This is how our FREEDOMS are taken away - when others force us to become something we are not and we should NOT have to become just because a few tell us to do so.
Figurative Book Burning
Below is another example of exactly why you do NOT destroy monuments, statues, and other historical structures, no matter what the past was.
The "protestors" who vandalized this monument were completely IGNORANT of history.
And they apparently can't even distinguish the difference between black American figures and white American figures.
Just like in the Bible Burning incident in the Walton's Mountain show linked just above, the Boston vandals were destroying what they claimed to be protesting against - racial inequality...but because our school systems (and especialy parents/grandparents in the homes) don't TEACH kids the basics today they don't have the slightest clue about respect for others and history, so these younger generations end up repeating the evil aspects of history...they are guilty of exactly what they self-righteously claim other people are doing.

Yellow paint thrown on the monument.

Protesters and rioters destroyed at least 16 memorials and statues in Boston on May 31, 2020, including one dedicated to black soldiers.
The Robert Gould Shaw and the 54th Regiment Memorial, a sculpture dedicated to black soldiers who fought in the Civil War, was damaged after thousands of protesters descended on Boston Common to protest police brutality against black people, according to Boston NPR affiliate WBUR.
"This monument is considered one of the nation's greatest pieces of public art and the greatest piece to come out of the Civil War," Liz Vizza, the executive director of the Friends of the Public Garden, said. "It was, amazingly enough, dedicated 123 years ago on May 31 - the day it was defaced."
The Shaw memorial depicts likenesses of the 54th Massachusetts Regiment, the first black volunteer infantry unit in the Civil War, which fought after President Abraham Lincoln signed the Emancipation Proclamation.

I would guess these ignorant protestors also don't know that Abraham Lincoln was the President of the United States during the Civil War...a white man who prevented the nation from dividing into 2 different countries and whose leadership ended slavery.

It is becoming obvious that many of the protestors are nothing more than violent morons...
Note the word "colonizer" on the statue - Baldwin was born in the US in 1795 - long after the original 13 colonies began in the early 1600s.

Matthias W. Baldwin - early abolitionist - statue vandalized in Philadelphia in early June 2020.

Baldwin was an outspoken supporter for the abolition of slavery in the United States, a position that was used against him and his firm by competitors eager to sell locomotives to railroads based in the slaveholding South.
Baldwin was a member of the 1837 Pennsylvania State Constitutional Convention and emerged as a defender of voting rights for the state's black male citizens.
One of his last philanthropic efforts was the donation of 10% of his company's income to the Civil War Christian Mission in the early 1860s.
Monument vandalized in Philadelphia that honors thousands of Unknown Soldiers who died during the Revolutionary War.
---
The U.S. Marine Corps has issued details on its ban of public depictions of the Confederate battle flag on Marine installations.
Historic statues & names are being removed in the US today.
Just as John Boy enlightened the ignorant townspeople that they were about to burn the Holy Bible (which happened to be printed in German and they couldn't read), where does it end and who decides what you and I can read or display and say today in the US???
This attack by a few self-appointed and self-righteous politicians and radical groups needs to STOP!!! Or we'll ALL lose every right we have. It can and will happen faster than you think and even if you agree with these particular people, your rights will soon be infringed upon because those power-hungry fools want to control everyone in the end.

Why the confederacy stood for slavery, some of you will retort --- how can anyone defend anything connected to its history?
But destroying all aspects of that past history dooms us to repeat it.

In similar manner you never hear about the 300,000+ white Union soldiers who gave their lives to save the Union and end slavery during the Civil War.
While slavery was big business during the early history of the south in the US, the Civil War ended it and also helped to end slavery as an accepted manner of human trade around the world.

Manning citizens had a part in ending that slavery and saving the Union...
There are some direct descendants living in Manning today - ancestors who fought and even died during the deadliest war the US has endured.

Around 60 Manning men served during that war. One family (Moore), had a son & father serve - the father died at Andersonville.
So even a little town like Manning has been involved with a lot of major historical US events - citizens who loved our country and were willing to die to defend our freedoms.

Second Amendment

Warner Brothers removes the use of guns in its cartoons - No more of Elmer Fudd shooting Bugs Bunny or Daffy Duck.
Now cartoon characters aren't exactly covered under the 2nd Amendment but this is another low-level attempt to erode the rights of people.
I also don't believe that kids watching Elmer Fudd shoot off Daffy Ducks beak will turn them into gun-toting criminals...I watched Elmer shoot Daffy hundreds of times as a kid and NOT once have I even had the slightest desire to hunt ducks & rabbits, for sport or food. But I'm also not against those who do hunt.

Elmer Fudd on the hunt - video
"It's Duck Season"

Elmer now will chase Bugs with a Scythe.
I first heard about the change in cartoons on a news show a few days ago.
What amazed me the most was all 3 broadcasters didn't have the slightest idea on how to pronounce scythe or exactly what it was.
The first newsperson pronounced it something like "skite" which I thought was just a fumbling of their tongue, but then the other 2 also pronounced it "skite" and one was baffled as to what its purpose is.
Even more amazing are the geniuses at Warner Brothers (who have never had to do a day of old fashioned physically hard work in their lives) who think that somehow a scythe is less "dangerous" than a gun.
Ever hear of the people who are hacked to death by certain gangs in the US?
I wonder if the executives at Warner Brothers have ever heard of the "Grim Reaper" character that appeared in the 14th century during the "Black Death" which was a plague that is thought to have caused the deaths of 1/3 of the population of Europe.
So maybe a scythe isn't exactly the best thing to replace Elmer Fudd's gun to make people feel more "safe" for viewing purposes.
Technically it is pronounced sīṯh but more informally sounds like sī (as in sigh)

This style scythe was used to cut mature small grains such as oats, wheat, or rye during harvest. Then the stems with seed heads were tied into bundles and stacked to dry.
I have a newer style straight handled scythe with a smaller blade that we used mostly to cut down musk and bull thistles in the pasture and to cut grass from under electric fence lines years ago, but on occasion I used this much larger scythe shown above.

How many of you knew what this tool was?
How many of you have actually used this tool, and I'm not talking about a "weekend warrior" where you maybe happen to have one from your parents/grandparents and go out and play around with it once in a while.


For about a decade I've been saying that the younger people today are now at least 2 generations removed from the reality of what hard work is actually like...they have absolutely no clue as to how good they have it in 2020.
A pitchfork, washboard, scythe, pick axe, maul, hand tools, etc. are pretty much things of the past.
Even those jobs today that demand physical labor are not even close to the hard work done by their predecessors of the pre-power tool "hand-powered" generations of the past.


If you listened to the national media and many politicians, the whole country was burning and protestors were everywhere…in every corner…every state…and every community across this vast expanse known as the United States of America.
But let's see how much of the country is doing just fine and the citizens are going about their daily business at the same time the "WHOLE country is supposedly raging," according to the so-called experts.
I thought I would use Iowa and its towns as an example for what is actually going on as normal life right now in the USA.
Toward the bottom of this feature story, I'll include some other information and recent pictures to show various normal activities going on daily in Manning, and pretty much every other small town/community in the USA.
Below are the Iowa communities which are mostly TOWNS (just a few are cities) and the year they were incorporated.

947 incorporated towns
Ackworth 1881
Adair 1884
Adel 1877
Afton 1868
Agency 1859
Ainsworth 1892
Akron 1882
Albert City 1900
Albia 1857
Albion 1870
Alburnett 1912
Alden 1879
Alexander 1902
Algona 1872
Alleman1973
Allerton 1874
Allison 1881
Alta 1878
Alta Vista 1894
Alton 1883
Altoona 1876
Alvord 1892
Ames 1869
Anamosa 1867
Andover 1910
Andrew 1863
Anita 1875
Ankeny 1903
Anthon 1890
Aplington 1877
Arcadia 1881
Archer 1902
Aredale 1920
Arion 1894
Arispe 1904
Arlington 1985
Armstrong 1895
Arnolds Park 1897
Arthur 1897
Asbury 1933
Ashton 1885
Aspinwall 1914
Atalissa 1900
Atkins 1917
Atlantic 1869
Auburn 1887
Audubon 1880
Aurelia 1879
Aurora 1899
Avoca 1874
Ayrshire 1895
Badger 1899
Bagley 1891
Baldwin 1881
Balltown 1933
Bancroft 1884
Bankston 1933
Barnes City 1899
Barnum 1894
Bassett 1896
Batavia 1868
Battle Creek 1880
Baxter 1894
Bayard 1883
Beacon 1874
Beaconsfield 1990
Beaman 1884
Beaver 1912
Bedford 1866
Belle Plaine 1868
Bellevue 1851
Belmond 1881
Bennett 1896
Benton 1900
Berkley 1912
Bernard 1897
Bertram 1914
Bettendorf 1903
Bevington 1916
Birmingham 1856
Blairsburg 1900
Blairstown 1868
Blakesburg 1900
Blanchard 1880
Blencoe 1891
Blockton 1890
Bloomfield 1855
Blue Grass 1903
Bode 1892
Bonaparte 1899
Bondurant 1897
Boone 1876
Bouton 1911
Botna - never incorporated but it once thrived (added by Dave Kusel)
Boxholm 1913
Boyden 1889
Braddyville 1880
Bradgate 1893
Brandon 1905
Brayton 1899
Breda 1883
Bridgewater 1905
Brighton 1870
Bristow 1881
Britt 1881
Bronson 1967
Brooklyn 1869
Brunsville 1911
Buck Grove 1906
Buckeye 1901
Buffalo 1875
Buffalo Center 1894
Burlington 1845
Burt 1893
Bussey 1895
Calamus 1875
Callender 1893
Calmar 1869
Calumet 1895
Camanche 1857
Cambridge 1881
Cantril 1874
Carbon 1903
Carlisle 1870
Carpenter 1880
Carroll 1869
Carson 1881
Carter Lake 1930
Cascade 1880
Casey 1880
Castalia 1901
Castana 1891
Cedar Falls 1858
Cedar Rapids 1849
Center Junction 1885
Center Point 1875
Centerville 1857
Central City 1889
Centralia 1933
Chariton 1874
Charles City 1869
Charlotte 1904
Charter Oak 1891
Chatsworth 1900
Chelsea 1878
Cherokee 1873
Chester 1900
Chillicothe 1881
Churdan 1884
Cincinnati 1875
Clare 1892
Clarence 1866
Clarinda 1866
Clarion 1881
Clarksville 1874
Clayton 1901
Clear Lake 1871
Clearfield 1882
Cleghorn 1901
Clemons 1903
Clermont 1875
Clinton 1857
Clio 1882
Clive 1956
Clutier 1901
Coburg 1875
Coggon 1892
Coin 1881
Colesburg 1893
Colfax 1875
College Springs 1875
Collins 1894
Colo 1876
Columbus City 1870
Columbus Junction 1874
Colwell 1921
Conesville 1874
Conrad 1886
Conway 1878
Coon Rapids 1882
Coppock 1901
Coralville 1873
Corning 1871
Correctionville 1882
Corwith 1886
Corydon 1867
Cotter 1912
Coulter 1909
Council Bluffs 1853
Craig 1911
Crawfordsville 1891
Crescent 1959
Cresco 1868
Creston 1871
Cromwell 1893
Crystal Lake 1898
Cumberland 1893
Cumming 1924
Curlew 1902
Cushing 1892
Cylinder 1900
Dakota City 1878
Dallas Center 1880
Dana 1907
Danbury 1881
Danville 1902
Davenport 1881
Davis City 1877
Dawson 1908
Dayton 1881
De Soto 1875
De Witt 1858
Decatur City 1875
Decorah 1857
Dedham 1884
Deep River 1887
Defiance 1882
Delaware 1915
Delhi 1909
Delmar 1876
Deloit 1900
Delphos 1920
Delta 1877
Denison 1875
Denver 1896
Derby 1901
Des Moines 1851
Dexter 1871
Diagonal 1896
Dickens 1909
Dike 1901
Dixon 1909
Dolliver 1902
Donahue 1909
Donnellson 1892
Doon 1892
Dougherty 1900
Dow City 1884
Dows 1892
Drakesville 1866
Dubuque 1857
Dumont 1896
Duncombe 1893
Dundee 1917
Dunkerton 1899
Dunlap 1871
Durango 1933
Durant 1867
Dyersville 1872
Dysart 1881
Eagle Grove 1882
Earlham 1870
Earling 1892
Earlville 1882
Early 1883
East Peru 1897
Eddyville 1900
Edgewood 1899
Elberon 1893
Eldon 1872
Eldora 1895
Eldridge 1900
Elgin 1892
Elk Horn 1910
Elk Run Heights 1951
Elkader 1900
Elkhart 1904
Elkport 1896
Elliott 1882
Ellston 1895
Ellsworth 1893
Elma 1891
Ely 1903
Emerson 1875
Emmetsburg 1877
Epworth 1879
Essex 1876
Estherville 1881
Evansdale 1947
Everly 1902
Exira 1880
Exline 1904
Fairbank 1891
Fairfax 1930
Fairfield 1875
Farley 1879
Farmersburg 1902
Farmington 1841
Farnhamville 1893
Farragut 1878
Fayette 1874
Fenton 1903
Ferguson 1906
Fertile 1908
Floris 1913
Floyd 1899
Fonda 1884
Fontanelle 1871
Forest City 1878
Fort Atkinson 1895
Fort Dodge 1869
Fort Madison 1895
Fostoria 1912
Franklin 1874
Fraser 1904
Fredericksburg 1894
Frederika 1896
Fredonia 1874
Fremont 1883
Fruitland 1972
Galt 1913
Galva 1889
Garber 1907
Garden Grove 1879
Garnavillo 1907
Garner 1881
Garrison 1883
Garwin 1890
Geneva 1903
George 1890
Gibson 1954
Gilbert 1882
Gilbertville 1917
Gillett Grove 1974
Gilman 1876
Gilmore City 1887
Gladbrook 1880
Glenwood 1857
Glidden 1873
Goldfield 1885
Goodell 1893
Goose Lake 1908
Gowrie 1881
Graettinger 1893
Graf 1933
Grafton 1896
Grand Junction 1872
Grand Mound 1884
Grand River 1899
Grandview 1901
Granger 1905
Grant 1912
Granville 1891
Gravity 1882
Gray 1894
Greeley 1892
Greene 1879
Greenfield 1876
Greenville 1916
Grimes 1894
Grinnell 1865
Griswold 1885
Grundy Center 1877
Gruver 1913
Guernsey 1906
Guthrie Center 1880
Guttenberg 1857
Halbur 1902
Hamburg 1867
Hamilton 1900
Hampton 1870
Hancock 1891
Hanlontown 1902
Hansell 1918
Harcourt 1896
Hardy 1915
Harlan 1879
Harper 1879
Harpers Ferry 1901
Harris 1903
Hartford 1913
Hartley 1888
Hartwick 1912
Harvey 1903
Hastings 1879
Havelock 1892
Haverhill 1968
Hawarden 1887
Hawkeye 1895
Hayesville 1916
Hazleton 1892
Hedrick 1883
Henderson 1893
Hepburn 1883
Hiawatha 1950
Hills 1906
Hillsboro 1916
Hinton 1908
Holland 1897
Holstein 1883
Holy Cross 1898
Hopkinton 1874
Hornick 1896
Hospers 1890
Houghton 1962
Hubbard 1881
Hudson 1893
Hull 1886
Humboldt 1874
Humeston 1881
Huxley 1902
Ida Grove 1878
Imogene 1881
Independence 1864
Indianola 1863
Inwood 1893
Ionia 1891
Iowa City 1853
Iowa Falls 1869
Ireton 1890
Irwin 1892
Jackson Junction 1897
Jamaica 1901
Janesville 1895
Jefferson 1871
Jesup 1875
Jewell Junction 1880
Johnston 1969
Joice 1913
Jolley 1895
Kalona 1890
Kamrar 1896
Kanawha 1902
Kellerton 1881
Kelley 1900
Kellogg 1874
Kensett 1894
Keokuk 1848
Keomah Village 1973
Keosauqua 1851
Keota 1873
Keswick 1912
Keystone 1893
Kimballton 1980
Kingsley 1884
Kinross 1898
Kirkman 1892
Kirkville 1883
Kiron 1900
Klemme 1899
Knierim 1901
Knoxville 1855
La Motte 1879
La Porte City 1871
Lacona 1881
Ladora 1879
Lake City 1887
Lake Mills 1880
Lake Park 1892
Lake View 1887
Lakeside 1933
Lakota 1918
Lambs Grove 1952
Lamoni 1885
Lamont 1892
Lanesboro 1903
Lansing 1867
Larchwood 1892
Larrabee 1896
Latimer 1901
Laurel 1903
Laurens 1890
Lawler 1873
Lawton 1906
Le Claire 1855
Le Grand 1891
Le Mars 1881
Le Roy 1904
Ledyard 1895
Lehigh 1883
Leighton 1909
Leland 1895
Lenox 1875
Leon 1867
Lester 1892
Letts 1877
Lewis 1874
Libertyville 1916
Lidderdale 1905
Lime Springs 1876
Lincoln 1913
Linden 1893
Lineville 1871
Linn Grove 1912
Lisbon 1875
Liscomb 1874
Little Rock 1894
Little Sioux 1883
Livermore 1882
Lockridge 1913
Logan 1876
Lohrville 1882
Lone Rock 1915
Lone Tree 1890
Long Grove 1912
Lorimor 1892
Lost Nation 1903
Lovilia 1933
Low Moor 1897
Lowden 1869
Lu Verne 1887
Luana 1911
Lucas 1887
Luther 1903
Luxemburg 1912
Luzerne 1895
Lynnville 1875
Lytton 1911
Macedonia 1892
Macksburg 1876
Madrid 1883
Magnolia 1909
Maharishi Vedic City 2001
Malcom 1872
Mallard 1895
Maloy 1901
Malvern 1872
Manchester 1864
Manilla 1887
Manly 1898
Manning 1882
Manson 1877
Mapleton 1870
Maquoketa 1857
Marathon 1892
Marble Rock 1881
Marcus 1882
Marengo 1859
Marion 1865
Marne 1892
Marquette 1874
Marshalltown 1923
Martelle 1899
Martensdale 1920
Martinsburg 1887
Marysville 1875
Mason City1869
Masonville 1901
Massena 1887
Matlock 1897
Maurice 1891
Maxwell 1883
Maynard 1887
Maysville 1909
McCallsburg 1901
McCausland 1909
McClelland 1904
McGregor 1859
McIntire 1894
Mechanicsville 1867
Mediapolis 1875
Melbourne 1895
Melcher-Dallas 1986
Melrose 1882
Melvin 1901
Menlo 1881
Meriden 1881
Merrill 1894
Meservey 1893
Middletown 1914
Miles 1893
Milford 1892
Millersburg 1911
Millerton 1915
Millville 1967
Milo 1880
Milton 1878
Minburn 1892
Minden 1880
Mingo 1903
Missouri Valley 1871
Mitchell 1879
Mitchellville 1875
Modale 1882
Mondamin 1881
Monmouth 1894
Monona 1897
Monroe 1897
Montezuma 1868
Monticello 1889
Montour 1883
Montrose 1875
Moorhead 1900
Moorland 1902
Moravia 1881
Morley 1925
Morning Sun 1867
Morrison 1884
Moulton 1869
Mount Auburn 1906
Mount Ayr 1875
Mount Pleasant 1856
Mount Sterling 1907
Mount Union 1904
Mount Vernon 1869
Moville 1889
Murray 1880
Muscatine 1851
Mystic 1889
Nashua 1857
Nemaha 1915
Neola 1882
Nevada 1869
New Albin 1895
New Hampton 1873
New Hartford 1883
New Liberty 1909
New London 1860
New Market 1882
New Providence 1893
New Sharon 1871
New Vienna 1895
New Virginia 1901
Newell 1876
Newhall 1912
Newton 1857
Nichols 1884
Nodaway 1900
Nora Springs 1874
North Buena Vista 1907
North English 1891
North Liberty 1913
North Washington 1904
Northboro 1902
Northwood 1875
Norwalk 1901
Norway 1894
Numa 1909
Oakland 1882
Oakland Acres 1875
Oakville 1902
Ocheyedan 1892
Odebolt 1878
Oelwein 1887
Ogden 1878
Okoboji 1922
Olds 1900
Olin 1879
Ollie 1892
Onawa 1859
Onslow 1888
Orange City 1884
Orchard 1913
Orient 1882
Orleans 1895
Osage1871
Osceola 1866
Oskaloosa 1875
Ossian 1876
Osterdock 1904
Otho 1954
Oto 1888
Ottosen 1909
Ottumwa 1888
Owasa 1920
Oxford 1881
Oxford Junction 1884
Oyens 1909
Pacific Junction 1882
Packwood 1894
Palmer 1901
Palo 1905
Panama 1886
Panora 1872
Panorama Park 1953
Parkersburg 1874
Parnell 1891
Paton 1884
Patterson 1877
Paullina 1883
Pella 1868
Peosta 1933
Perry 1875
Persia 1891
Peterson 1886
Pierson 1891
Pilot Mound 1897
Pioneer 1910
Pisgah 1904
Plainfield 1895
Plano 1916
Pleasant Hill 1956
Pleasant Plain 1900
Pleasanton 1884
Pleasantville 1872
Plover 1916
Plymouth 1900
Pocahontas 1892
Polk City 1875
Pomeroy 1880
Popejoy 1908
Portsmouth 1883
Postville 1873
Prairie City 1874
Prairieburg 1905
Prescott 1890
Preston 1890
Primghar 1888
Princeton 1857
Promise City 1901
Protivin 1894
Pulaski 1893
Quasqueton 1902
Quimby 1906
Radcliffe 1891
Rake 1908
Ralston 1903
Randalia 1896
Randall 1940
Randolph 1881
Rathbun 1894
Raymond 1956
Readlyn 1905
Reasnor 1912
Red Oak 1869
Redding 1882
Redfield 1881
Reinbeck 1878
Rembrandt 1901
Remsen 1889
Renwick 1891
Rhodes 1882
Riceville 1964
Richland 1868
Rickardsville 1964
Ricketts 1902
Ridgeway 1894
Rinard 1914
Ringsted 1900
Rippey 1896
Riverdale 1950
Riverside 1882
Riverton 1876
Robins 1910
Rock Falls 1882
Rock Rapids 1885
Rock Valley 1886
Rockford 1878
Rockwell 1881
Rockwell City 1882
Rodman 1899
Rodney 1892
Roland 1891
Rolfe 1884
Rome 1869
Rose Hill 1876
Rossie 1922
Rowan 1901
Rowley 1920
Royal Clay 1910
Rudd Floyd 1900
Runnells 1903
Russell 1887
Ruthven 1885
Rutland 1907
Ryan 1901
Sabula 1864
Sac City 1874
Sageville 1933
Salem 1855
Salix 1893
Sanborn 1880
Sandyville 1905
Scarville 1904
Schaller 1883
Schleswig 1900
Scranton 1880
Searsboro 1876
Sergeant Bluff 1904
Seymour 1874
Shambaugh 1903
Shannon City 1892
Sharpsburg 1905
Sheffield 1876
Shelby 1877
Sheldahl 1882
Sheldon 1876
Shell Rock 1875
Shellsburg 1874
Shenandoah 1871
Sherrill 1933
Shueyville 1968
Sibley 1876
Sidney 1870
Sigourney 1858
Silver City 1883
Sioux Center 1891
Sioux City 1857
Sioux Rapids 1882
Slater 1890
Sloan 1883
Smithland 1889
Soldier 1901
Solon 1877
Somers 1902
South English 1892
Spencer 1892
Spillville 1894
Spirit Lake 1878
Spragueville 1912
Spring Hill 1881
Springbrook 1897
Springville 1882
St. Ansgar 1876
St. Anthony 1897
St. Charles 1876
St. Donatus 1964
St. Lucas 1900
St. Marys 1923
St. Olaf 1900
St. Paul 1895
Stacyville 1900
Stanhope 1897
Stanley 1914
Stanton 1883
Stanwood 1887
State Center 1867
Steamboat Rock 1875
Stockport 1903
Stockton 1902
Storm Lake 1873
Story City 1881
Stout 1909
Stratford 1883
Strawberry Point 1887
Struble 1895
Stuart 1887
Sully 1901
Sumner 1894
Superior 1895
Sutherland 1883
Swaledale 1892
Swan 1884
Swea City 1895
Swisher 1933
Tabor 1868
Tama 1887
Templeton 1883
Tennant 1915
Terril 1899
Thayer 1894
Thompson 1894
Thor 1900
Thornburg 1883
Thornton 1892
Thurman 1879
Tiffin 1906
Tingley 1884
Tipton 1857
Titonka 1900
Toledo 1866
Toronto 1909
Traer 1875
Treynor 1904
Tripoli 1894
Truesdale 1917
Truro 1902
Turin 1900
Udell 1903
Underwood 1902
Union 1874
Unionville 1922
University Heights 1935
University Park 1909
Urbana 1892
Urbandale 1917
Ute 1892
Vail 1875
Valeria 1912
Van Horne 1883
Van Meter 1877
Van Wert 1891
Varina 1901
Ventura 1960
Victor 1868
Villisca 1869
Vincent 1898
Vining 1913
Vinton 1869
Volga 1895
Wadena 1895
Wahpeton 1933
Walcott 1894
Walford 1954
Walker 1891
Wall Lake 1880
Wallingford 1913
Walnut 1877
Wapello 1856
Washington 1864
Washta 1890
Waterloo 1868
Waterville 1912
Waucoma 1883
Waukee 1878
Waukon 1883
Waverly 1859
Wayland 1890
Webb 1901
Webster 1909
Webster City 1874
Weldon 1902
Wellman 1885
Wellsburg 1896
Welton 1908
Wesley 1892
West Bend 1884
West Branch 1875
West Burlington 1883
West Chester 1899
West Des Moines 1893
West Liberty 1867
West Okoboji 1924
West Point 1858
West Union 1879
Westfield 1903
Westgate 1896
Westphalia 1919
Westside 1871
Westwood 1982
What Cheer 1880
Wheatland 1869
Whiting 1883
Whittemore 1891
Whitten 1896
Willey 1912
Williams 1883
Williamsburg 1884
Williamson 1922
Wilton 1878
Windsor Heights 1941
Winfield 1882
Winterset 1857
Winthrop 1886
Wiota 1884
Woden 1904
Woodbine 1877
Woodburn 1878
Woodward 1883
Woolstock 1895
Worthington 1893
Wyoming 1873
Yale 1901
Yetter 1904
Yorktown 1899
Zearing 1883
Zwingle 1900


So what does listing all of the towns in Iowa have to do with anything, let alone the violence going on in JUST a FEW United States cities?
I like to use perspective and actual statistical facts to understand how very very little of the nation was actually BURNING & Rioting & protesting over the last month.

Some numerical comparisons to show how MOST of the United States is actually very peaceful!!!
New York City is 470 square miles with a population of 8,400,000
The state of Iowa has 56,300 square miles with a population of 3,047,000
There are a total of 947 towns in Iowa.
The TOTAL number of strictly cities with protests/riots in the US are around 30.
These 30 cities have a rough figure of 12,000 total square miles combined.
Iowa ALONE has 916 more total towns that are going about their daily business, compared to ONLY 30 total cities rioting/protesting in the WHOLE USA.
All of the "real estate" those 30 rioting cities takes up will fit in Iowa and our state will still have 44,300 square miles of area that is completely normal and riot free.

There are 49 more states I could do this same analysis!!!

So was the VAST MAJORITY of our country actually burning, rioting, and pitting one person, one group, one race, one creed against the other, OR is the VAST MAJORITY of the greatest nation on earth actually very peaceful and its citizens just want to go about their daily lives and NOT be accused of as racist/evil by a very small number of protestors/rioters/activists/radicals/anarchists/criminals?
Let's use a rough figure (for the sake of argument) of 50,000 protestors for each of the 30 cities that are "RAGING."
This figure equals 1,500,000 total protestors.
This is 1,547,000 fewer people than the total population of Iowa.

The 2020 population of the USA is 333,546,000.
The group of protestors is .005% of the total US population.
So are the protestors/rioters who are crying racism, the VAST majority of the US population like the news media, many politicians, and race hustlers would have all of us believe???


To borrow a phrase.
ALL TOWNS MATTER!!!
We actually do exist out here in "flyover country."


I challenge just ONE major news media outlet to drive around Iowa for one week and make quick video stops in as many of the 99 counties as possible to film the little towns and show what it REALLY looks like in AMERICA right now.

Feature 10 towns EACH day - ALL day on the national news & NOTHING ELSE.
Let's see if the citizens of those 30 cities get a reality check and maybe figure out that they need to "clean up their own act" first, and stop telling the VAST majority of US citizens how we need to change our lifestyle.


BUT, I know that no media or anyone for that matter will showcase all of the peaceful and hard-working little towns so I'll do what I always do and have done with my web pages since 1996 - at least show what we do in Manning and have been doing during this so-called nation-wide crisis.

Continued upgrading of the main trunk and lines up to each home/business with fiber optics.


East Street

Snyder Construction - remodeling the old Max & Marge Detlefsen home for the new owners.

Continued renovation on the old Hansen & Bunz building - new location for Home Mutual.


Pouring concrete parking area behind the old Bunz building.

Remodeling the old American Legion building - now owned by a local citizen.
Fortunately the historical structure is being preserved - not just torn down and replaced with a new building.

Preparing to replace the old Center Street bridge.


New roof on what was the original Lutheran Church that once stood on Second Street.


Original location of the church built in 1901 that stood on the east end of Second Street.


View looking west from the bell tower

Future site of the Manning splash pad and water slide


West wall of the indoor swimming pool.

Fire Department drill


Experimenting with the city boom truck to provide high elevation fire-fighting capability.

I was taking pictures of the bridge demolition and just happened to catch the end of the drill when I drove up on Main Street before heading home.


Manning, like most small community fire departments are ALL VOLUNTEER!!!

Way too many people around the country today live off the government - they won't even work for wages - BUT the great volunteerism in small towns like Manning is always astounding...one of the reasons why we love our communities and take care of them.
A person appreciates their community when they put blood, sweat, and tears into taking care of it!!!

May jobs report:
US economy unexpectedly adds 2.5 million payrolls, unemployment rate falls to 13.3%

I'm not an economist - don't even pay attention to it but I'm not the least bit surprised how quickly things can turn around in the US - especially where work ethic is the number one principal. Two more local Manning businesses are expanding by constructing buildings for their equipment and to work in.

Industrial Park expansion


Another old home torn down and cleaned up.

Iowa corn field quietly growing on the north edge of Manning.

Work and repairs never end on a farm - I've been replacing some rotten wood posts with steel posts.

As farming methods change over the decades, so does the weed population.
Here I'm experimenting with a herbicide to test the effectiveness on Scouring Rush.
So these are just SOME of the day to day activities in small-town America - peaceful and building things up - NOT tearing things down.

June 2020 project update
Manning Hillside Splash


Click for a printable flier

In January of 2018, I created this historical perspective linked below about recreation in Manning and also information and graphics for the current proposed project for the Rec Center.
It shows how projects don't get done overnight and also how very important volunteers and donations are to every project.
Update on the Hillside Splash project
On May 15, 2018, the city council approved $400,000 in matching funds for the proposed Hillside Splash project. JEO Consulting has been working on design ideas and a proposal to complete this project in 3 phases.
Phase 1 will begin in 2019-20 with construction beginning in 2020-21, or as soon as funds are raised.
A zero-depth pool with some play features are planned in phase 1, with the slide aspects in phase 2, and a spray pad for phase 3.
Click on the link below to see some very interesting history on how Manning achieves so many amazing things and is now working on another unique project.
Manning Hillside Splash 2019 update

Oh the Fun of playing in the Sun (1968)


1909 cartoon about 2 boys nabbing their friends' clothes while "skinny dippin.'"
I'm working on a list of names of Manning citizens (now deceased) whose vision made it possible for Manning to have a Recreational facility.
They made it possible for the continued expansion into an outdoor pool addition in 2020 - sadly they'll never got to see this new addition, but we will forever be grateful for their efforts that began over 40 years ago.
List of citizens no longer with us who made the Rec Center possible.
Jean & Gene Wiese - Gene secured the $50,000 LR Nelson grant, MCF member - use of their soil mover - Jean was a Rec Board member
William F. Ohde - Manning Community Foundation member - countless hours with various aspects of construction.
Willis Puck - countless hours with various aspects of renovation - drove the Puck skid loader.
Curt Struve - various aspects - co-rec center board member.
Barry Kusel - various construction aspects - rec center board member.
I'll add more names as I think about this topic and do some research in my database.

For Rent
Looking for a shop to do farm or vehicle repairs and more?


Call or e-mail (by appointment only)
Quonset (40x80) fully insulated with both waste oil and supplemental natural gas heaters...all new wiring and lighting installed in 2012.
All concrete floors, with movable over-head hoist, including various shop equipment like chop saw, grinder, drill press, press, and more...
All new covering on outside - top and ends in 2019.
Fully graveled & maintained lane and yard. We have a rear mount tractor snow blower (loader) we use to keep lane/yard free of snow in winter.
Owners live on premises - with security lights.

2012 complete rennovation

waste oil burner, hoist, press

2019 complete new covering.

Call 712-653-3259 or e-mail - farming@davidkusel.com
Also, some possible space to store equipment for the renter.

This would be a shared situation...we still want to use the shop for occasional repairs we will have year-round and also store the loader/tractor/snowblower in the winter.

Please visit the Manning Exchange for local news, articles, and information...a work in progress.

Many upcoming events.

Korean War Veterans continues


There are lots of Manning Veterans of the Korean era with no pictures or information.
Will you be in the Manning Veterans' book???
Unless more post-WWII Veterans come forward there will be a lot of 1946 to present day Manning connected Veterans missing from the book.

For those of you who are occasional visitors to the Manning Exchange - please make sure to click on the "archived articles" section where previous featured stories are kept.

Click to visit the Manning Exchange

1 example from the Logeland Studio wedding packets.

There are still quite a few Logeland Studio wedding packets available.

Click to read about this important project.
It will help to financially support the Manning Veterans' history book project.

What makes up a community?
Just ONE person
who is a son or daughter
who is a brother or sister
who has a school chum
who is related to someone in that town
whose friend has a friend in that town
whose friend is related to someone else in town
who may have moved away but still thinks of the place they grew up as home
We would like to hear from you, the "1983 Leaders of Tomorrow" who have relatives and chums in your hometown of Manning, Iowa.
In their own words
Attention "1983 Leaders of Tomorrow"


Who is the sister of the meteorologist linked below?
Click to see the answer in her own words

Who grew up on a farm south of Manning, has chased tornados, and is now a meteorologist for the National Weather Service?
Click to see the answer in his own words

I have been receiving questions from various "1983 kids" about what type of information we would like them to write about.
Please read through the meteorologist's story to get ideas for you own personal write-up.
Then send me an e-mail so we can work out your story.

Note: Your story does not have to be as thorough as found at the link above but at least send us a couple paragraphs to bring us up to date from 1983. Here is the DIRECT link to the 1983 web page.

Parents of the "1983" kids - please encourage your children to send in their updated information and any pix they may want to include.
Sometimes a little nudge by mom or dad will get the ball rolling!
Each 1983 "Leader of Tomorrow" has interesting family history.
Here are the names of the "1983 kids" who we are looking for an update from...
Aaron & Courtney Potthoff, Adam Croghan, Andrew & Amanda & Brandon Puck, Alex & Abbey Ranniger, Allison & Megan Keese, Angela & Heather & Michele Hass, Angie & Alan Irlbeck, Bradley Christensen, Bryan & Nathan Rohe, Chelsea Souter, Christin Ann Fara, Christopher Wegner, Cole & Ty Henderson, Dale & Vanessa & Derek Hargens, Daniel Wayne Tibben, Daniel & Janelle Stribe, Dawn & Derrick Rohe, Dawn & Michelle Willenborg, Elizabeth & Jamy Zinke, Ericka & Andrea Ehlers, Gary & Beth & Tim Ferneding, Heather & Jessica & Jimmy Switzer, Jackelyn McKeighan, Jamie Jo Irlbeck, Jeffrey & Joey & Jeremy Irlbeck, Jeffry & Kelli & Jason Lorenzen, Jeremia Rex Macumber, Jennifer & Jason & Renee Knueven, Jennifer & Jeremy Misselhorn, Jeremy Puck, Jessica Rasmussen, Jill Kienast, Joe Stein, Joseph & Mackenzie Hinners, Kasie & Andrea & Amy Lorenzen, Kenzie Kae Kerkhoff, Lauren & Shad Bauer, Marte Wanninger, Matthew & Mandi Weitl, Melissa & Angie Pfannkuch, Michael & Amy & Jeremy Kasperbauer, Michael & Michaela Hargens, Melissa & Michaela Vinke, Michael & Matthew Siepker, Michaela & Crystal Ehlers, Natasha Vonnahme, Ryan & Rachel Pfannkuch, Sabrina Lee, Sarah Kaszinski, Sheri & Trena Bell, Tara Zeman, Stephen & Ryan & Darren Andersen, Tonya Jo Wurr, Tiffany & Michelle Jahn, Tim & Matt Hugeback, Brian & Katie & Steph Beck, Troy & Robin Wanninger
If you send me some information about yourself, I may also be able to find some pictures of your parents, grandparents, family members that I have in my database (as shown above).
We can use them in your story along with your "1983" picture.
We'd like to hear from you !!!
What ever became of the
1983 "Leaders of Tomorrow"
Have some of your "Dreams" come true?

"Let it be known that he who wears the military order of the purple heart has given of his blood in the defense of his homeland and shall forever be revered by his fellow countrymen."
George Washington, August 7, 1782
Just as a reminder: the Manning History book committee continues to work on a Manning area Veterans' history book project.
For those of you who are Veterans or have/had Veterans in your family - will you come forward?
The history book committee will do their best to get as many pictures and information about the 1000+ Manning Veterans but we can't do it all by ourselves.
How many small communities do you know have published 5 history books? The first one was the History of Manning 1898, then the 1981 Manning Centennial book, next the 2006 Manning Quasqui book, and most recently the 2009 Manning School history book. Probably the last book to be published will be the upcoming Manning Veterans' book - unless someone comes forward in the next generation to take over these projects after I'm gone. Will you help with the Veterans' history book project? If you are a Manning connected Veteran or are presently serving and do not submit your military connected pictures and infomation you probably won't be in this once-in-a-life-time Manning Veterans' history book. With a limited number of volunteers we can only do so much on our own but will try to get pictures of as many Veterans as we can. There are over 1000 Manning Veterans so we have a long ways to go before the book can be published.
Manning Veterans are slowly coming forward and below is another example. We hope to eventually get more pictures and information for Mike to put in the book but for now this is what I have to show to you.
Amos Rutz WWII
One thing that many Veterans and people who are submitting information have not fully understood is that this next Manning history book is specifically a Veterans' only book. It won't be like the Centennial or Quasqui history books were, where there is a Veterans' section along with other community aspects. We are aiming for a 2-volume book (around 1090 total pages) which will really be unique!!!
This book will be ALL Veterans' information (and the post auxiliaries) - hence it won't be a "Name, Rank, and Serial Number" only history but we want a complete history for each Veteran.
For instance - below is Louis Boell's picture and the information that was published in the Veteran section of the 1982 Aspinwall Centennial history book. It has the basic information but we are looking for more and I spoke to Louie by phone and he sent more pictures and information - also for his brothers.

To see what Louis submitted click on the link underneath "Are you a Manning Veteran" shown below.

Note: we also want some family background such as parents and grandparents. All too often you will only see just the Veteran's name with their basic military information but without the family connections it will be difficult for future historians and genealogists to know for sure who this person belongs to.

Are you a Manning connected Veteran?

I would like to hear from you!!!
We are starting a Manning Veteran history book project and if you don't come forward you may not be included in the book. NOT because we want to intentionally leave you out but because you didn't come forward.
Same goes for those of you who have Veterans in your family who have passed away. If you don't come forward and help by submitting Veteran connected pictures and information your Veteran may not be included in this once in a life-time Manning Veterans' history book.

Please e-mail me about your Veteran questions manningveterans@davidkusel.com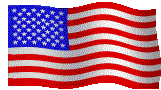 The United States flag
is proudly displayed here and NO other flag is as IMPORTANT!
1 Manning citizen served in the War of 1812
60+ served in the Civil War
1 served in the Indian War
5 served in the Spanish American War
350+ served during WWI
600+ served during WWII
87+ served in the Korean war era
65+ (more names need to be found) served in the Vietnam era
55+ (many more names need to be found) served from 1975 to present
28 paid the ultimate price with their lives defending the U.S. Flag
Are you a Manning Veteran?
Are you currently serving and have a Manning connection?
We are starting the Manning Veterans' history book project
Don't wait until you see "Deadline" or it WILL be too late!!!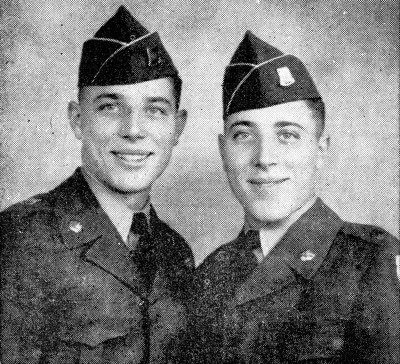 Click to read promos for the Veteran book


There are a lot of WWI and some WWII Veterans pictures with no IDs.

Before you spend time scanning pictures
please look at these instructions


I appreciate your efforts scanning pictures for me but if you only make low resolution scans you are really wasting your time. High resolution scans are the best and only way to really preserve those old pictures.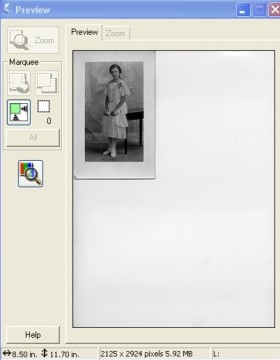 Click to see the tutorial
If you simply don't want those old family pictures you inherited please don't throw them - send them my way.
A lot of times I can recognize a face or location in those old pix.
---
One thing to keep in mind while you are looking for pictures - if they are glued in old scrap books please do NOT try to pull them out or cut them out. I can scan the whole page of the scrapbook and crop out the pictures you want to use in the book. If you attempt to forcibly remove the pictures you will probably damage them and when I scan them that damage will probably show up. This means I'll either have to use my graphics program to touch up the damage which can take a lot of time, or if they are badly damaged I just may not even take the time to scan them.
---
Back to the top