Patti Page "Mockin' Bird Hill" 1951

In memory of Jean (Warnke) Wiese


July 17, 1934 - January 16, 2018


Jean Warnke with her grandfather, Dwight Patton

Funeral Service Saturday, January 20, 2018 10:00 AM First Presbyterian Church
Visitation with the family will start after the Funeral Service during the luncheon at church.
Ohde Funeral Home in charge of services.

More pix and information coming...

Click on the link below to see some very interesting history on how Manning achieves so many amazing things and is now working on another unique project.

Manning Hillside Splash

Oh the Fun of playing in the Sun (1968)


1909 cartoon about 2 boys nabbing their friends' clothes while "skinny dippin.'"

IKM-Manning vs AHSTW January 12, 2018

Every parent's nightmare - look away from your 3 year old for a second and they're gone...
into a basketball game in this case - no one was hurt!
More pix coming

If you are a classmate or schoolmate of Orville or the child of a deceased parent who went to school during this same period, I assume you will have old school pictures and history from this time period.
To those children, you probably have unidentified pictures of your parent's schoolmates that I may be able to ID or get identified.
Please consider contacting me so we can work out a time where I can get your history to scan and add it to the Manning Historical Database.
A database, unlike any other!
---
In memory of Orville Hinze


May 22, 1930 - January 6, 2018


Click to see the tribute

Orville died on Saturday, January 6, 2018, at Accura Health Center in Carroll. He is survived by his wife, Iva Hinze of Carroll; son Ron Hinze and wife Patti of Cedar Grove, Wisconsin; daughters Kathy and husband Dan Keller of Adel, Iowa; and Joni Jacobson of Minneapolis, Minnesota; 8 grandchildren.

Visitation Wednesday January 10, 2018, 9:30 AM at Ohde Funeral Home, Manning
Masonic Memorial Service Wednesday January 10, 2018, 10:00 AM at Ohde Funeral Home, Manning
Funeral Service Wednesday January 10, 2018, 10:30 PM at Ohde Funeral Home, Manning
Interment Wednesday January 10, 2018 at Manning Cemetery

If I Only...

A common statement many of us use when reflecting back on things we wished we had done or could have done...
If I only had a computer and scanner and the Internet, back during 1979-81 when the Manning Centennial history book was being compiled.
Hundreds of pictures were presented to Art Rix & Orval Fink to take a picture of their old pictures and then make negatives for use in the Manning Centennial book.
A lot of these pictures were not used in the book because there was no extra room.
I would say there were tens of thousands of pictures the "keepers" of everyone's family history had in their old family scrapbooks and boxes...meaning your parents, grandparents, and great-grandparents - depending on how old you are now.
At that time there would have been thousands of Manning residents and pioneers who would have been able to ID many if not most of the pictures that were unidentified in those family collections. Over the years I have been able to find some of the original photos that were used in the centennial book but most have since been thrown away.
I have also been able to find similar pictures but for each one I find to scan - hundreds, maybe thousands have been thrown away.
Below is a picture I have not found with this specific angle and group of workers...IF I ONLY had my computer/scanner back then, I would have a digital copy now.

Hopefully this discussion and a web page feature I'm working on will encourage some people to look and see if they have inherited any of the old pictures used in the Manning Centennial book...if you find them then please e-mail me before you pass them on to the next generation that will probably just throw them away.
Each generation your pictures and history are passed along to, increases dramatically the chances they'll get thrown away.
Marie (Hammer) Zorn, who presently resides in the Manilla Manor, has submitted this picture of the Manning Creamery Company, taken in 1918. She has been able to identify three of the people, but not the rest. If anyone knows who the others are, please contact Mrs. Calvin Stammer or the Manning Monitor.
To the extreme left is creamery owner Jake Bruck; the third person from the left is Irene Grantz; and the man on the right end is Harry Hayes.
Marie worked in the creamery office 12 years. She also worked for the Kleespies Store and the telephone office in Manning.
Work on the Manning History Book is progressing rapidly. Many articles on past and present businesses have been completed, including a complete account of the Manning Creamery; other articles which have already been turned in include a history of railroads in Manning, the fire department, services for the elderly, and the histories of each of the local churches.
Help is needed on the section "Servicemen Lost in War." A history and picture of only two of these servicemen, John Hoffmann and Robert Bonnesen, has been turned in at this time. Contact Calvin Stammer, if you have information about other local servicemen who died while on duty.


Please take note at all of the various sources of Creamery and Hammer pictures shown at the link below.
Consider that if I had not gathered all of these pictures and scanned them, many of them would be just like the picture shown above in that they probably no longer exist.
So any old Manning/Family pictures you have - please dig them out and get them to me to scan.
I'll find Manning history in your pictures you won't even know you have - like this Rutz family picture below - see anything that connects to the topic being discussed in this section?
Click to see the Creamery/Hammer feature

Over the last several weeks, I've added nearly 100 obituaries to my Memorial page.
Obituaries are the life-blood of my research that helps me connect or show no connections of individuals to various Manning families or to topics of local history...
Between my mother and I, we have probably spent a couple hundred hours to do this...searching the Internet, going through dozens of newspapers, scanning, OCR, editing, multiple proof reading sessions, HTML composition, and then posting and rechecking for errors.

I have provided Manning information for free on my web pages since 1996.
While I have never even considered looking for a way to charge, I have always hoped that if I share, that others will also freely share...unfortunately/sadly this is rare with people who share - few and far between.
BUT I do have about 30 very loyal helpers, who share when they find something new and wished they could get their relatives to share with them so they could then share more with me.

For those of you who have gleaned obituaries, pictures, and other information from my web pages for your family history, I'm glad to help!!!
Now why don't you help in return and share what you have with me?
You'll have obituaries, pictures, and other history that branch out in your family that I don't have, and if you share with me, then I'll post it from time to time which will then help other researchers and genealogists who visit my web pages.

Then hopefully they'll share what they have with me which might be something you are looking for.

I realize there are huge database websites out there that have way more information than I could ever have, but they are NOT specialized like my web pages...they are also "For Profit." I have no interest in featuring information and pictures about any other subject than Manning, the Manning area, and its families.
BUT another thing unique about my database is I have no "favorite" subject. I gather and scan all topics that are about Manning.

You will find other historical websites for a community but generally the topics covered on those sites are fairly narrow, mostly based on the interest of that web master.
I'm not just interested in sports, or military, or celebrations, or families, but any topic you can think of and all of the sub-topics for each category.

Below is a different topic - about truth and understanding just a little bit why our Manning community exists and why it is in the great condition you see today.

I find it interesting anymore at the level of bombastic opinions spoken on the national news by nearly everyone.
I have nothing to do with the social media sites which to me are not much more than a telephone party line I grew up with, but it is world-wide gossip now.
Way too many people, who never had a venue to be blow-hards world-wide, now have the Internet, and the news media is nothing more than opinion talking heads.
I realize that I too am posting my opinions on various topics, but since I pay for my website, I can choose what I want to write about and feature, as long as I follow the rules of my web domain provider.
I guess I'm too basic minded to be able to solve national and world problems, so I just try to learn about local issues by studying our history and hopefully show things that might help our community in the future and show things from the past that did not work and why they eventually failed.
The first thing to do is read what some Manning leaders and businessmen/women of years ago said, and what they did to help the community.
Erwin Hansen is one example. He was my grandmother Kusel's first cousin.
Another important fact about Erwin is after he passed away, he left a sizable sum of money to the community. The "Hansen Halle" at the Heritage Park is named after him.
One of Erwin's sisters also left a tidy sum of money to the Heritage Park.
These are the important facts that need to be documented and then repeated in the future to honor them and to remind people what they did for our community.
Erwin Hansen Reflections Of Manning - 1999
Erwin was the son of Herman and Laura (Karstens) Hansen, grew up with four brothers and two sisters. They lived in a house on the corner of Third and Center Street, where Plastico, Ltd. and T&C Company is now located. He said his dad was always taking part in community affairs, and very active in the volunteer fire department. His dad also had an interest in politics, which "rubbed off" on his oldest brother John, who served in Congress for the United States of America.
Hansen graduated from Manning High School in 1924, and went to work at a local business, and then he thought "I wanted to be a lawyer."
Hansen moved to Lincoln, Nebraska, attending the University of Nebraska. He was enrolled in the six-year program, earning his Bachelor of Art degree in 1930. After two more years, he received his Bachelor of Law degree.
He graduated in 1932, and passed the Iowa Bar Exam. He said the "three-day jaunt" involved answering exam questions.
Hansen was recalling the stock market crash of 1929, and said "the country was broke." The country's conditions were the same in 1932 after college graduation. He was venturing throughout Iowa seeking a job, "and there was none."
Hansen decided to open the Erwin Hansen Law Office on Main Street.
Although the odds were against him, Hansen said he had some connections in Manning. Plus, the two lawyers already established in town were nearing retirement.
"I think the reason I succeeded was that the conditions were ripe for a young guy to come in and start taking over."
His business was going well, but our country was in turmoil. Pearl Harbor was bombed by the Japanese in 1941, drawing the United States into World War II. Hansen was drafted into the war in 1943, when he was 35 years old.
So how did Hansen feel about serving his country?
"I had no choice, the bullets were flying."
Serving our country was a common occurrence in those days, he said, and there were no 18 to 20-year-old men in sight when walking down Main Street.
"You must remember that during World War II there were 20 million men and women in uniform," and those not serving were a part of the war effort in other ways. The farmers were producing food, and factories were manufacturing parts for war.
Hansen was given three months to temporarily close his business, and went to Ft. Snelling in Minnesota for basic training. After basic, he went to Omaha, Nebraska, where he was processed as an intelligence agent. He said he was one of few young men at that time with a college education, which was required for the Intelligence Branch.
Anyone in the military with access to classified information had to be checked out, which was Hansen's job. He was checking records and background information throughout South Dakota and Nebraska, making sure these young men were trustworthy, law-abiding citizens. "There were all kinds of records that had to be checked."
Hansen went to small towns for other reasons as well. He said the military had correspondence with the newspaper in every town, where "there was a strict censorship." They were exchanging information. The newspaper would let them know of anything new they had picked up, while the military kept the newspaper informed for their knowledge only - not for the public.
Hansen said the war stretched further than Europe, and he knew of foreign tactics that were hidden from the public. It was "one of the best kept secrets of World War II."
"People around here didn't know how close the war was to their hometown."
Hansen was also serving as a protector during the war. He went to the United Nations Conference in San Francisco, looking out for the safety of the delegates. He said all of the countries in the world were there, except Germany, Italy, and Japan - the "enemy." The United Nations was developing a mechanism for peacekeeping, and wrote a charter.
After the war, Hansen returned to Manning, reopening his law office in 1945.
The United States had changed directions from a money scrunching, war focused mind set to a peace time economy. He said there was a "feeling of confidence for the future."
Houses were going up, the prices of crops and livestock were good, and the cost of farmland was increasing in price. Hansen said the highway systems of the state of Iowa were also developed and expanding.
Hansen also served the community in other ways. He was the city attorney, representing Manning in Washington D.C., where he appealed to the Federal Power Commission to bring natural gas into town.
Hansen has been in Manning for nearly 90 years, and remembers quite a bit about this town. He said the drought of 1936 is one thing that sticks out in his mind. He said the farmers had to figure out some way to survive, because they only got about two or three bushels out of their harvest. "There was practically no corn...just a few nubbins."
The flood of 1947 is another natural disaster flowing from his mind. The damage to the businesses was great, he said, in fact, it was so bad "one person had a loss of $100,000."
Hansen has been around for quite a while, and has seen "the transition from the horse and carriage to the automobile."
He said Manning is different from lots of other small communities around here. He said the rural water facility, the hospital, and low rent housing are just a few of the things that make Manning special. What other small towns around here have their own Rec Center, he asked, and five churches?
So how does Manning do so well?
"My observation is that the community has always responded." The town has always made sure it "did whatever needed to be done to maintain itself."
"It has always been able to keep up with the trends and the times."
So what does the future hold for Manning?
"We're an agricultural community, and that will determine" how well we do in the future. "You can always look further backwards than you can forward."
So what was his greatest achievement through all of these years?
He shyly smiles, joking about how he has been able to stay out of jail.

Railroads
Manning always has/had many unique qualities. It originally had 3 different railroads, listed in the order of appearance in Manning starting around 1880: Northwestern, Greatwestern, & Milwaukee.
Today we are down to one, but what happened to the other two?
Here is why the original Northwestern tracks disappeared and shows how change is constant - not all change is good, but the communities that will survive are the ones who have the Pioneer vision and determination - which I argue Manning always had and carries on today...
Northwestern Will Abandon Track July 9, 1931
In conversation with our section foreman of the Chicago & Northwestern Railway Company we were informed that said company has abandoned its line to Harlan and will run its trains over the Chicago Great Western tracks. In the recent heavy rains miles of track on the Northwestern were washed out or made unsafe which the company does not intend to rebuild for permanent use at the present.
A working crew of considerable strength is now engaged in the construction of side tracks and switches from the Great Western to the North Western in Manning, Botna, Irwin, Kirkman and Harlan, to connect the two railways.
This conventional form of agreement between the two railroads is probably due to the slack in transportation business. The railroads are entwined in the business conditions of the country and are the most faithful reflex. If this abandonment should be permanent, it will do away with three section crews: it will save the railroad about twenty thousand dollars in taxes annually, not mentioning repair material etc.
A great many people wholly mistake the railroad situation. The railroads are dependent on the crop situations and general conditions of the country at large. They do not produce or create, but rely on the support of the territory through which they laid their rails and established their quarters for the purpose of benefiting the people and pioneers that followed them in their wake to establish their homes. But at this time they have met with competition in the transportation of freight and passenger service and are now forced to meet this competition in lowering their over head and find a way out of the skirmish. It is all well and good, but these section men are thrown out of work and the taxes have to be made up by other real estate and property owners.
This 1905 flood shows the Greatwestern tracks on the right washed out and the Northwestern tracks under water on the left.

Eventually the Northwestern purchased the Greatwestern trackage and then around 1981 or 1982, the Northwestern abandoned this track through Manning.
Why does Manning still have a railroad system?
It basically comes down to several area businessmen who were visionaries and believed in their communities.
Two Manning men who I know worked hard to save the railroad through Manning and one of them specifically put a lot of his own business' money in the consortium to buy the Milwaukee were Orland Fara and Ivan Opperman
This article explains some of the details...

Operation Extended to May 31, 1979 - Calamity Seen if Railroad Halted
"Utter calamity" is the result one area businessman foresees from a shutdown of Milwaukee Road service. Other businessmen affected by the closing predict severe economic and social implications if rail service to the area were to shut down.
Milwaukee Road trustees requested permission to discontinue, beginning Tuesday, all but 350 of its 1,500 miles of tracks in Iowa. But Friday a federal judge ordered the railroad company to operate at least until May 31.
Service to grain elevators in Bayard, Coon Rapids, Dedham, Templeton and Manning would be discontinued by the embargo.
Alternatives to Milwaukee Road service are an eight-month emergency service by other railroads at a guaranteed 6 percent profit, purchasing the track by other companies, and no rail service at all, according to Ian MacGillivray, planning director of the state Department of Transportation.
MacGillivray said the DOT is responsible for determining transportation alternatives to the Milwaukee Road.
Steve Garst of the Garst Co. in Coon Rapids says the shutdown would cause "utter calamity."
"They're asking us to go out of business," he said.
Trucking would cost an additional 5 to 6 cents a bushel to ship grain, Garst said, and his company sends out about 365 car-loads of grain and fertilizer each year.
Railroad cars hold about 3,500 bushels of grain, he said. A small truck would hold between 250 and 280 bushels, and a semi-truck would carry about 700 bushels, Garst said.
"They're asking us to use gas and diesel fuel, and there isn't enough right now," he said. "Our highways already are overburdened with construction costs, and this would add to the burden, he said.
Eugene Meiners of Templeton Farmer's Cooperative said trucking seems to be the Coop's only alternative to rail. This would result in the farmers making less money, he said. The shutdown also would curtail the Coop's expansion plans, he added.
Dick Bryant, manager of Continental Soya, Corp. of Manning said the railroad's unprecedented move is the greatest economic crisis in Iowa's history.
Bryant said he can't begin to envision the adverse effect the shutdown would have on the company and the community. He said trucking is not viable because of its added costs.
Bryant said Con Soy has sent a three-part petition to the state DOT. The petition says that (1) Con Soy does not protest the Milwaukee Road shutdown if the immediate eight-month emergency provisions resumes, and if (2) the Interstate Commerce Commission, federal Railroad Administration and federal Department of Transportation work to insure the service beyond the eight months, and if not, (3) Con Soy will voice a violent protest to the railroad shutdown.
Con Soy sends out about 3,000 carloads by rail each year, he said. The company is the largest employer in Manning with about 75 workers.
The social implications from loss of rail service would be just as severe, according to the businessmen.
Garst said job layoffs and population shifts may result. Business & industries could move to a few large cities that are served by rail.
Garst said the railroad company is worth twice its $400 million debt. He said the company's problem is that it didn't put its fixed assets into cash.
He said he hopes the railroad at least will be given a minimum of 90 days to sell viable portions of the track to other companies.
Other railroads in the state include Rock Island, Union Pacific, and Chicago and North Western.
"It is in the public interest that the Milwaukee Road not be allowed to do what they're asking," Garst said.
Rep. Tom Harkin reiterated the social implications in a recent news release, and said "the Milwaukee isn't going to get away with this without a fight."
Harkin: Fight the Closing
The plans by the "Milwaukee Railroad" to abandon nearly all their track in Iowa present serious problems.
First, there's the problems caused along the proposed-for-abandonment routes.
*A major seed corn supplier in Coon Rapids counts on the Milwaukee to move its seed corn throughout the Midwest.
*A proposed 650 megawatt power plant near Panora was planned on the assumption the Milwaukee would be able to deliver 110 train carloads of coal every 72 hours.
*Over 100 grain elevators along these tracks depend on the Milwaukee to move Iowa's corn harvest to market.
*Because of higher transportation costs without the railroad, many farmers will lose 5-10 cents a bushel when they sell this year's grain harvest.
*Many businesses simply won't be able to operate at their present locations.
Clearly, millions of dollars and thousands of jobs are at stake here.
And there are other serious problems, affecting every town in Iowa - not just those along the route.
As energy efficient rail transportation becomes less available, energy supplies will become further strained as other, less efficient forms of transportation try to pick up the slack.
Perhaps most serious of all, is this: The Milwaukee is trying to end service - practically overnight - on main lines thought to be safe from abandonment. If they're successful, no line will be thought safe, outside of major metropolitan areas. That's going to have a very chilling effect on our ability to continue to attract industry to smaller communities in the state.
For these reasons and more, the Milwaukee isn't going to get away with this, "without a fight."
WHAT WE CAN & CAN'T DO: Our options are limited. The railroad's lawyers are smart. They took their case to bankruptcy court. The main consideration there is whether the line is making money or losing it. While the interests of shippers and communities along the route may be considered, the interests of creditors and stockholders usually come first.
We can try to get the question moved out of the courts and into the Interstate Commerce Commission (ICC). The public interest is given much more consideration there. I've written the ICC asking them to take the legal steps needed to do this.
We can require the Milwaukee to continue service for 90 days, to give us time to make plans for alternate service. I've cosponsored a bill in Congress to do this.
After the 90 days, the ICC can issue a "directed service" order, in effect, directing other rail lines to serve these routes where a clear need exists. I've asked the ICC to do this, if necessary, and that the Milwaukee be required to make some of their equipment available to other carriers serving their lines.
Finally, we can ask the ICC to find out how this whole situation happened in the first place. How does a line with good, steady customers who are willing to help pay for track repairs find itself without operating funds?
I suspect bad management and investment policies provide most of the answers. I suspect their parent holding company preferred more lucrative investments to the investments needed to keep a railroad running.
As their equipment wore out and service declined, it's no wonder financial difficulties grew.
The Milwaukee has accepted millions of dollars in subsidies from the federal government, the state of Iowa, and local shippers along the route. First, it was free land as an incentive to build the railroad back in the 1800s. More recently it has been millions of dollars in aid from the state of Iowa and local shippers to help pay for track repairs.
They have a moral obligation to use their resources to provide rail service, and not just run off to the nearest investment broker.

So today, when you see the Burlington Northern train sitting on the trestle or backing rail cars into the AGP soybean processing plant, remember why the rail system is still here, and just as important, why the soybean plant is here - which started as ConSoy and is now bigger than ever today.
This plat map, from the original abstracts of our farm, shows the Greatwestern & the Northwestern tracks heading north out of Manning through our farm. The Milwaukee RR would be at the bottom of this map.
Some people ask me why I like to work on Manning history and why it is so special to me...one of the reasons is because the Kusel side of my family owns land inside the city limits and all three railroads traversed or were adjacent to our property...and since my mother's side has been in this area since 1873, my Kusel side since 1874, and the Grau side came in 1875 - Manning's history is my history.
I have lived just north of Manning all of my life and my dad grew up about a mile east of our present farm.
Then in 1946, my dad & mom purchased the farm where we live now.
The original Northwestern right-of-way was still there in this property, so dad hauled the cinders up to the farm yard to use for gravel. For years you could see the blackish look of the cinders but they have since been covered up by bins and lawn.
It is hard to see the cinders in this 1969 picture because over the years we had added gravel on top but in the background before the grass you can see the darker black areas of cinder.


Airport
Many of the younger people of Manning today and the new comers are probably not aware that Manning had an airport.
Here is a brief history about the airport that was included in the 1981 Manning Centennial book.
On January 4, 1945 the Chamber of Commerce requested the Council to investigate a proposed airport. January 27, 1945 they submitted a proposition to levy annual special tax not to exceed 1 1/4 mills per annum on taxable property for a period of not more than 20 years and not exceeding $17,000 for acquiring and equipping a municipal airport, according to chapter 303.1 code of Iowa. An election on February 23, 1945 proved favorable.

I hated to see the Manning airport closed down, but understandable with changing technology and ways of transportation.
But I think it is important to know what the community had at one time so that we realize that something being debated in the future is not automatically stopped and we look back to realize that the Manning community can have pretty much anything it wants if the leaders and citizens decide to achieve a goal.

No Change in Airport, Survey Recommends May 10, 1979
Manning should not expect financial aid from the state or federal governments to expand or further develop its Municipal Airport, members of the City Council were told Monday evening. Therefore, and because of its location and usage, it was recommended that the present facility should remain as is.
Don DeWild, of DeWild Grant Reckert & Associates Engineering firm, was present to explain the airport development survey undertaken during the past year.
Manning is located within 30 minutes of four paved airports (at Carroll, Denison, Audubon and Harlan), making it ineligible for aid under the Airport Development Aid Program, he said.
DeWild said one aircraft was based at the Manning airport at the time of the survey. Another aircraft is a regular user of the airport, transporting a surgeon and anesthetist from Storm Lake to the Manning General Hospital when needed.
Questionnaires circulated to Manning businesses showed that about 950 flights are used annually by their firms. "All of the reporting businesses that generate aircraft operations also stated they find it necessary to meet other flights at Denison, Carroll or Audubon Airports," the study said. "This is because of soft field conditions at Manning, or because the Manning airport cannot physically accommodate the aircraft being used."
It is not predicted that aircraft usage at Manning would be increased much during the next 20 years, according to figures presented in the survey.
"Since an airport is an aid to commerce and not necessarily the cause thereof, the forecasts discussed are viewed as the aviation activity generated by the Manning community, the survey concludes." "This activity will utilize neighboring airports if local facilities are inadequate because it represents a demonstrated transportation need."
DeWild said his firm recommended that Manning remain a "basic utility airport" for use by light single-engine and twin-engine aircraft.

Several views of the old airport


1990 flood

This view is just north of the dike and airport - 1950 flood.

This was a farm field at that time and I don't know who was farming it, and interesting they were still using a Farmall and what appears to be a steel wheel D or GP John Deere which were from the 1920s up to mid 1930s.


Energy
Do you remember the 1973-74 Arab Oil Embargo?
I was a junior in high school and all of the schools in Iowa had to find ways to conserve energy. In Manning, the auditorium was closed and study hall was moved to the cafeteria.
During Christmas break, the gyms were closed down to basketball practice.
To get around this, my teammates and I used our quonset that had a single basket and concrete floor to practice on. We heated it with a kerosene heater which really wasn't the best for our breathing...our coach, John Morey, was not allowed to participate, but we had a number of practices in our quonset. I wonder if much energy was really saved trying to heat a metal building with no insulation???

From the Internet:
The Second Arab Oil Embargo, which lasted from October 1973 to March 1974, posed a major threat to the U.S. economy.
During the October 1973 Arab-Israeli War, the Arab members of the Organization of Petroleum Exporting Countries (OPEC) announced an embargo against the United States in response to the U.S. decision to re-supply the Israeli military during the war. Arab oil producers also extended the embargo to other countries that supported Israel. The embargo both banned petroleum exports to the targeted nations and introduced cuts in oil production. Several years of negotiations between oil producing nations and oil companies had already destabilized a decades-old system of oil pricing, and thus the Arab oil embargo was particularly effective.
Implementation of the embargo, and the changing nature of oil contracts, set off an upward spiral in oil prices that had global implications. The price of oil per barrel doubled, then quadrupled, leading to increased costs for consumers world-wide and to the potential for budgetary collapse in less stable economies. Since the embargo coincided with a devaluation of the dollar, a global recession appeared imminent. U.S. allies in Europe and Japan had stockpiled oil supplies and thus had a short term cushion, but the longer term possibility of high oil prices and recession created a strong rift within the Atlantic alliance. European nations and Japan sought to disassociate themselves from the U.S. Middle East policy. The United States, which faced growing oil consumption and dwindling domestic reserves and was more reliant on imported oil than ever before, had to negotiate an end to the embargo from a weaker international position. To complicate the situation, Arab oil producers had linked an end to the embargo to successful U.S. efforts to create peace in the Middle East.
To address these developments the United States announced Project Independence to promote domestic energy independence. It also engaged in intensive diplomatic efforts among its allies, promoting a consumers' union that would provide strategic depth and a consumers' cartel to control oil pricing. Both of these efforts were only partially successful.
The Nixon Administration also began a parallel set of negotiations with Arab oil producers to end the embargo, and with Egypt, Syria, and Israel to arrange an Israeli pull-back from the Sinai and the Golan Heights. By January 18, 1974 Secretary of State Henry Kissinger had negotiated an Israeli troop withdrawal from parts of the Sinai. The promise of a negotiated settlement between Israel and Syria was sufficient to convince Arab oil producers to lift the embargo in March 1974. By May, Israel agreed to withdraw from the Golan Heights.


Then in 1979, another energy crisis arose.

Taken from the Internet: The 1979 (or second) oil crisis or oil shock occurred in the world due to decreased oil output in the wake of the Iranian Revolution. Despite the fact that global oil supply decreased by only 4%, widespread panic resulted, driving the price far higher. The price of crude oil more than doubled to $39.50 per barrel over the next 12 months, and long lines once again appeared at gas stations, as they had in the 1973 oil crisis.
In 1980, following the outbreak of the Iran-Iraq War, oil production in Iran nearly stopped, and Iraq's oil production was severely cut as well. Economic recessions were triggered in the United States and other countries. Oil prices did not subside to pre-crisis levels until the mid-1980s.

Gas Shortages Start May 10, 1979
Operators of Manning's six service stations have not yet felt the gas shortage pinch, but most are making plans on how to deal with the situation.
Two of the stations, Rix Brothers Standard and Stein's Service, have announced a cut-back in their opening hours as a means of controlling their gas supplies. Both stations will close at noon on Sundays, and will be reducing their evening hours.
Presently, no change in hours have been made at Rohe's 66, Manning Oil Company, Ed's Service and Casey's.
Clarence Edmunds, owner of Ed's Service, reported that he will receive 75 per cent of the unleaded gas he ordered Tuesday. "They told me they were glad I wasn't ordering any regular gas, because they could give me none," he said.
Dave Rohe said his gas supply is not yet in danger, due to the fact that his Phillips Station is now being served by two suppliers. He would now be running short, he added, if he had to rely strictly on Phillips.
At Manning Oil Company, allocations this month were 83 per cent of the amount received a year ago. The station has been aided by the introduction of gasohol, which has not yet undergone any cut-backs.
Lynn Stein said allocations to his Champlin Station have been reduced about 20 per cent. He said he has not yet noticed any effect, and would be closing only about an hour earlier evenings.
Also facing a 20 per cent cut-back is Rix Brothers Standard. Owner Allen Rix said the station over-exceeded its allocation last month, which is beginning to be noticed this month. He will be closing about 6 p.m. evenings to counteract the short supply.
"If we can't hold down somewhere, eventually the shortage will catch up with us and we'll simply run out of gas," Rix said.
Edmunds said he does not plan to change his hours. "When we run out, we run out, and there's not much we can do about it," he said.
Casey's manager, Judy Musfeldt said as of yet her station is receiving 100% of its gas supply. The Casey chain had planned to build 200 new stores this summer, but have dropped those plans due to the gas situation, she added.


Where is Manning headed in the future?
Only time will tell and I hope I'm able to document those changes for a long time

If you haven't visited my "Quick Tour of Manning" linked on the left then you should which will show you some of the highlights of the town, including some aerial photos.

Marilyn A. Nelson
Celebration of Life Open House, Saturday, January 6, 2018
1:00 - 5:00 P.M. at the Hausbarn Konference Centre, Manning
Click to see the Nelson/Popp tribute

I have heard about this shell many times and had asked around over the last 40 years what happened to it.
One thought is that during WWII, iron was in short supply so a lot of old scrap and unused equipment laying around was donated to the scrap drives for the war effort.
Since this shell was not all that large, I'm doubtful it was lost to the war effort.
I had heard it was on display in the city park, but then removed for whaterver reasons. If this is so, then it probably ended up being thrown in some storage area and then either thown away or someone "grabbed" it for themselves at a later date when memories of it was lost.
No matter how we lost it, this is another example of how our history continues to disappear.

I've been working with 2 members of the class of 1963 to get names for these Third Grade students.
Below are the names and some guesses surrounded by question marks.
Please help if you can.
Back 6: Darrel Wiese, Mike Spack, Larry Fischer, William Chandler, Diane Dammann, Donna Antone
Middle 7: Carolyn Pratt, ?Judy Laurinat?, ?Sandra McGrath?, ?Kathy Hass?, Pat Callender, Gary Gruhn, Gloria Popp
Front 7: Patricia Oakley, ?Ann Blum?, ?Vergene Reinke?, Gale Vinke, Robert Fischer, Donna Foley, Lois Zerwas

It is possible that one or more of these students we are not sure about did not graduate at Manning. Here is a list of names of students who were with the class of 1963 but did not graduate here at Manning.
1963 former students: Kathryn Asmus, Vicki Atkins, Carolyn Beese, Phillip Betts, David Bristol, Wanda Domayer, Michael Eich, Robert Fischer, Pamela Gauer, Shirley Gaul, Sigrid Grundmeier, Clara Hansen, Joyce Irlbeck, Kenneth Keat, Jr., Barbara Knight, Judith Laurinat, Pamela Loftus, Ronald Miller, Judith Schroeder, Roger Schroeder, Gale Segebart, Pamela Smith, Francis Steffes, Carolyn Ward, Pamela Weifenbach, Ardys White

I have to believe there was at least one Manning soldier in this picture below.
I assume that once everyone reads about how this was done that they will be just as amazed as I was when I first ran across it - at the unbelievable task it was to line up all of these men.
I haven't taken the time to search within the text files in my database of the various Manning WWI Veterans who had boot training a Camp Dodge...maybe someone will know if their grandfather or great-uncle served with the 163rd Depot Brigade who formed this human statue of liberty on August 16, 1918.

If you have a WWI Veteran in your family, please search for discharge papers and any other military information and pictures that might show which Manning soldiers would be in this picture.
If you have not submitted that information to me to scan and use in the Manning Veterans' history book, now is the time.
You can quickly look at the list of Manning names who served during WWI by clicking on the "Over 330" link.
If one of your family members who is connected to Manning is not on my list then let me know ASAP.

What happened 100 years ago in the Manning area?

Click to find out

Old family history booklets that were printed years ago.
A number of years ago I had scanned a Fischer family history booklet and saved it as a PDF file.
My intentions were to OCR the images so I would have a searchable MS Word file.
Like usual, I had other priorities so I didn't get this done.
Now that the Fischer family has been sharing their pictures with me to scan, I decided to spend several hours to OCR the booklet.
Here is an example of one page and the text below.

While a person can skim through the PDF pages to find the various family names, it is much quicker by doing a word search in a text file.
I can also make PDF files scanned from printed text, searchable but like any document, there will be errors. By converting this Fischer history to editable text I can correct those errors and also quickly add new information if desired.

Here are some of the names connected to the Fischer family who also lived in/around the Manning area.

Fischer, Ress, Duwe, Asmus, Polzin, Voege, Schade, Jansen, Dammann, Lake, Fuss, Jochimsen, Wenzel, Hansen, Schroeder, Farrell, Vrooman, Lohrmann, Otto, Hammer, Bruhn, Kurth, Lapham, Jorgensen, Rowedder, Ream, Kuhn, Ehlers, Schelldorf, Bogatzke, Handlos, Wolters, Rutz, Sonksen, Mohr, Pfannkuch, Albertsen, Ahrendsen.

While Mueller and Moeller are in this family tree, as far as I can tell, none of them lived in the Manning area, or were related to the Manning Mueller or Moeller families...but I have not studied this booklet thoroughly to be 100% sure.

One of the reasons I am showing a page from the booklet is that very old pictures were also featured in this booklet.
I'm hopeful that we can locate the originals of the very old pictures/documents featured in this Fischer book and then get them to make high resolution digital scans of them.
While having these facsimile copies in the booklet are better than nothing, years ago when booklets like these were published the computer/scanner technology was not available. Sadly, I'm sure some of these old pictures will have already been thrown away, but any that we can find now to digitize will help better preserve the Fischer family history.
4th Child GEORG HEINRICH FREDERICH FISCHER
Georg Heinrich Frederich (we knew him as Fred or H.F.) Fischer was born at Linsburg, Hanover, Germany on December 29, 1851 to Johann Heinrich Wilhelm and Maria Dorothea Louise Bergmann-Fischer. We know them as Heinrich and Louise. Fred was baptized January 11, 1852 in Hanover, Germany. A copy of the baptism paper reveals such. He was confirmed in 1865 at St. Johns' Lutheran Church, Guttenberg, Iowa.
Fred immigrated to America with his parents, 2 sisters, and a brother leaving Bremen, Germany April 2, 1855. They settled in the Guttenberg area, and farmed in Clayton County for about seventeen years before coming to the Walnut, Iowa area. About 1872 Heinrich and Louise with Fred, Anna, and Christina came following their daughter and sister Wilhelmina and Conrad Mueller and family who were living near Walnut, Iowa. They once again started farming here.
It is told, five years later Fred returned to Guttenberg to marry and bring his bride Miss Wilhelmina Maria Duwe back with him. Mina was born near Guttenberg July 7, 1859 to Henry and Louise Duwe. She was baptized September 4, 1859 and married February 2, 1878 at St. John's Lutheran Church Guttenberg, Iowa.
Immediately following the marriage, the young couple returned to Walnut and started farming on the farm of Mr. Fischer's Father and farmed here for 10 years.
At this time with a family growing up, the desire to be near a Lutheran Church and a school caused Fred and Mina to purchase land in Lincoln Township, Audubon County where they were close to Trinity Lutheran Church and had a school house one-half mile to the west of their new home.
Nine children were born to Fred and Mina: Anna, Emma (who died at fourteen months of age), Henry C., Lucie, August, Ida, Dora, Ella, and Herman.
This move to Lincoln Township marked the beginning of prosperity for this couple and as the result of hard work and profitable investments, these being largely in real estate that increased very rapidly as the years went by, a large amount of property was accumulated. Mr. Fischer was owner of 1080 acres in Audubon County, 160 acres in Shelby County, 240 acres in Crawford County, and 160 acres in Carroll County by 1928.
Mr. Fischer's original purchase was 240 acres in section 5 and 80 acres in section 8, Lincoln Township. He located his house and farm buildings on the east half of the southeast quarter of section 5 and here they lived for 22 years.
During all this time Mr. Fischer was one of the prominent and substantial men of the township, interested and taking part in its civic affairs and especially interested and a faithful worker in the promotion and up-building of Trinity Lutheran Church and later Zion Lutheran Church of Manning of which he served diligently.
Aside from his extensive farm interests, Mr. Fischer served as president of the bank at Gray for one year and in 1895 entered into a partnership with his brother-in-law, John Polzin, in the mercantile business, there. The partnership existed several years though he did not take an active part in the business, only furnished capital.
On November 28, 1910 they retired from farm life and moved to Manning, for two years living at 111 Ann Street. Mr. Fischer then bought all of Block 81 facing Sue Street, except the Kaiser corner, afterwards selling the south part. The residence numbered 214 Sue Street and remained their home until their deaths in 1943.
February 2, 1928, at 5:00 P.M. they renewed the wedding vows at the Fiftieth Anniversary Celebration. The services were held at Zion Lutheran Church. Mr. and Mrs. Fischer and the flower girls rode to the church in a car. The sons, daughters, and their families, other relatives and visiting friends marching in a body, numbered one hundred forty-five, to the church. The church bell was rung as the procession left the house (about 2 blocks away).
At the church, as Mrs. Ansorge played the wedding March, composed by A. Velenti, the flower girls preceding Mr. and Mrs. Fischer, strewed white and gold flowers along the aisle to the chairs awaiting the couple before the altar. Following the children, grandchildren, great grandchildren, other relatives and visiting friends.
Mrs. Fischer wore a gown of black satin trimmed in gold lace and a wreath of gold leaves and flowers in her hair. She carried a bouquet of yellow tea roses. Her dress was fashioned by her daughter Ella Schade.
An appropriate sermon to the occasion was delivered by Rev. John M. Ansorge. During the services the choir sang, in German, "The Lord Bless and Keep Thee" and two hymns were sung by the congregation.
The church was decorated with a floral arch made of white and gold crepe paper with streamers of white and gold combined with morning glories. From the arch hung three gold bells.
Immediately following the church service, the anniversary dinner was served to 128 guests at the home from 6 to 9:30 o'clock.

So if anyone has family history booklets like this, I would like to scan them.
Then keep in mind if you or other family members you are in contact with have the old original photos that were copied and used in these booklets.
Sadly, some of these pictures will have already been thrown away and others will be difficult in locating because of deaths of those who worked on these booklets and then someone inherited those pictures - BUT WHO?

I spent several hours again searching the Internet for more former Manning residents who passed away.
I found 8 more names. A few of them I'll see if I have some pictures and other information but I knew right away I had extra history about the former Manning teacher below.
I'll guess a lot of you did not know that Manning had 2 refugees who fled Cuba in 1962.
You can read all about it just below and find her obituary on my Obituaries & Memorials web page.

1963


Diana Rosenada on the right - her mother on the left

Making a new life in Manning are a mother and daughter from Cuba. Miss Diana Rosenada, joined the local faculty as Spanish teacher. She and her mother are residing in the Lynch apartments.
A new life is starting in Manning for a mother and daughter who fled communist Cuba, leaving behind all their worldly goods and possessions for an opportunity to live in a free nation.
Miss Diana Rosenada and her mother moved to Manning August 14, 1963, and are occupying an apartment at 69 April Street. The former is teaching Spanish in Manning grades and high school. The father passed away in 1958.
The family's home town was Colon, Cuba, and Miss Rosenada received her bachelor of arts degree at Cardenes, Cuba and her PhD at Havanna University.
They came to the United States in March 1962, arriving in Miami where they remained until coming to Iowa where Diana took eight weeks of training at the State University of Iowa this summer.
Her working days in Cuba were spent in charge of the Credit department for Master Electric in Havanna and she did private tutoring at home nights.
It took more than a year to get out of Cuba. The day before they were scheduled to fly to Miami they were taken to the police station for interrogation as to what happened to their personal belongings. Mrs. Rosenada was ill at the time.
They had to leave everything behind and received nothing for their belongings when the 3-bedroom home was taken over by the military. They forfeited a new Renault car, clothing, furniture, TV set, etc.
Miss Rosenada says it is almost impossible to get out of Cuba now so strictly are residents watched.
She stated the reason for leaving Cuba under Castro's rule was that no one can live in a communist country without being in fear constantly.
Having experienced a migration to the states, Miss Rosenada says that this country is more than fair to Cuban exiles.
They both like Iowa real well. This will be the first time they will have seen snow. In Cuba it is summer the year round with a low of 65 and high of 100.
Mrs. Rosenada, who is 63, does not speak English, but she is learning and they both are looking forward to pleasant associations while Diana is a member of the local faculty.
Manning extends a warm welcome to these folks and wishes them well.
More than 200,000 Cubans have fled to Florida and among them are many well qualified in the professions and their talents are being utilized in the United States.
Florida itself cannot provide more than a minimum of positions regardless of how well equipped intellectually refugees may be.
Not as a burden, but as mutual help, Cubans are being placed in spots outside Florida in which they can use their accomplishments.
Thus to Iowa came 120 exiles and 23 of them school instructors, as Miss Rosenada. They spent eight weeks in Iowa City training under a $30,000 allotment by the federal department of health education and welfare.
This program was to acclimate them to Iowa and to an understanding of what is required when they take up their teaching positions.
Refugees who have fled Cuba see their homeland deteriorating by the hour under the rule, of the Red czar who thwarts every possible ambition of those unfortunate enough to have to remain.
Consequently, regardless of happenings in the future, a check shows a large percent age of exiles have no intention of ever returning to Cuba.

Diana (Rosenada) Dau
Picture above and official papers I found in the school storage room in 2007


Please visit the Manning Exchange for local news, articles, and information...a work in progress.

Many upcoming events.

Korean War Veterans continues


There are lots of Manning Veterans of the Korean era with no pictures or information.
Will you be in the Manning Veterans' book???
Unless more post-WWII Veterans come forward there will be a lot of 1946 to present day Manning connected Veterans missing from the book.

For those of you who are occasional visitors to the Manning Exchange - please make sure to click on the "archived articles" section where previous featured stories are kept.

Click to visit the Manning Exchange

1 example from the Logeland Studio wedding packets.

There are still quite a few Logeland Studio wedding packets available.

Click to read about this important project.
It will help to financially support the Manning Veterans' history book project.

What makes up a community?
Just ONE person
who is a son or daughter
who is a brother or sister
who has a school chum
who is related to someone in that town
whose friend has a friend in that town
whose friend is related to someone else in town
who may have moved away but still thinks of the place they grew up as home
We would like to hear from you, the "1983 Leaders of Tomorrow" who have relatives and chums in your hometown of Manning, Iowa.
In their own words
Attention "1983 Leaders of Tomorrow"


Who is the sister of the meteorologist linked below?
Click to see the answer in her own words

Who grew up on a farm south of Manning, has chased tornados, and is now a meteorologist for the National Weather Service?
Click to see the answer in his own words

I have been receiving questions from various "1983 kids" about what type of information we would like them to write about.
Please read through the meteorologist's story to get ideas for you own personal write-up.
Then send me an e-mail so we can work out your story.

Note: Your story does not have to be as thorough as found at the link above but at least send us a couple paragraphs to bring us up to date from 1983. Here is the DIRECT link to the 1983 web page.

Parents of the "1983" kids - please encourage your children to send in their updated information and any pix they may want to include.
Sometimes a little nudge by mom or dad will get the ball rolling!
Each 1983 "Leader of Tomorrow" has interesting family history.
Here are the names of the "1983 kids" who we are looking for an update from...
Aaron & Courtney Potthoff, Adam Croghan, Andrew & Amanda & Brandon Puck, Alex & Abbey Ranniger, Allison & Megan Keese, Angela & Heather & Michele Hass, Angie & Alan Irlbeck, Bradley Christensen, Bryan & Nathan Rohe, Chelsea Souter, Christin Ann Fara, Christopher Wegner, Cole & Ty Henderson, Dale & Vanessa & Derek Hargens, Daniel Wayne Tibben, Daniel & Janelle Stribe, Dawn & Derrick Rohe, Dawn & Michelle Willenborg, Elizabeth & Jamy Zinke, Ericka & Andrea Ehlers, Gary & Beth & Tim Ferneding, Heather & Jessica & Jimmy Switzer, Jackelyn McKeighan, Jamie Jo Irlbeck, Jeffrey & Joey & Jeremy Irlbeck, Jeffry & Kelli & Jason Lorenzen, Jeremia Rex Macumber, Jennifer & Jason & Renee Knueven, Jennifer & Jeremy Misselhorn, Jeremy Puck, Jessica Rasmussen, Jill Kienast, Joe Stein, Joseph & Mackenzie Hinners, Kasie & Andrea & Amy Lorenzen, Kenzie Kae Kerkhoff, Lauren & Shad Bauer, Marte Wanninger, Matthew & Mandi Weitl, Melissa & Angie Pfannkuch, Michael & Amy & Jeremy Kasperbauer, Michael & Michaela Hargens, Melissa & Michaela Vinke, Michael & Matthew Siepker, Michaela & Crystal Ehlers, Natasha Vonnahme, Ryan & Rachel Pfannkuch, Sabrina Lee, Sarah Kaszinski, Sheri & Trena Bell, Tara Zeman, Stephen & Ryan & Darren Andersen, Tonya Jo Wurr, Tiffany & Michelle Jahn, Tim & Matt Hugeback, Brian & Katie & Steph Beck, Troy & Robin Wanninger
If you send me some information about yourself, I may also be able to find some pictures of your parents, grandparents, family members that I have in my database (as shown above).
We can use them in your story along with your "1983" picture.
We'd like to hear from you !!!
What ever became of the
1983 "Leaders of Tomorrow"
Have some of your "Dreams" come true?

"Let it be known that he who wears the military order of the purple heart has given of his blood in the defense of his homeland and shall forever be revered by his fellow countrymen."
George Washington, August 7, 1782
Just as a reminder: the Manning History book committee continues to work on a Manning area Veterans' history book project.
For those of you who are Veterans or have/had Veterans in your family - will you come forward?
The history book committee will do their best to get as many pictures and information about the 1000+ Manning Veterans but we can't do it all by ourselves.
How many small communities do you know have published 5 history books? The first one was the History of Manning 1898, then the 1981 Manning Centennial book, next the 2006 Manning Quasqui book, and most recently the 2009 Manning School history book. Probably the last book to be published will be the upcoming Manning Veterans' book - unless someone comes forward in the next generation to take over these projects after I'm gone. Will you help with the Veterans' history book project? If you are a Manning connected Veteran or are presently serving and do not submit your military connected pictures and infomation you probably won't be in this once-in-a-life-time Manning Veterans' history book. With a limited number of volunteers we can only do so much on our own but will try to get pictures of as many Veterans as we can. There are over 1000 Manning Veterans so we have a long ways to go before the book can be published.
Manning Veterans are slowly coming forward and below is another example. We hope to eventually get more pictures and information for Mike to put in the book but for now this is what I have to show to you.
Amos Rutz WWII
One thing that many Veterans and people who are submitting information have not fully understood is that this next Manning history book is specifically a Veterans' only book. It won't be like the Centennial or Quasqui history books were, where there is a Veterans' section along with other community aspects. We are aiming for a 2-volume book (around 1090 total pages) which will really be unique!!!
This book will be ALL Veterans' information (and the post auxiliaries) - hence it won't be a "Name, Rank, and Serial Number" only history but we want a complete history for each Veteran.
For instance - below is Louis Boell's picture and the information that was published in the Veteran section of the 1982 Aspinwall Centennial history book. It has the basic information but we are looking for more and I spoke to Louie by phone and he sent more pictures and information - also for his brothers.

To see what Louis submitted click on the link underneath "Are you a Manning Veteran" shown below.

Note: we also want some family background such as parents and grandparents. All too often you will only see just the Veteran's name with their basic military information but without the family connections it will be difficult for future historians and genealogists to know for sure who this person belongs to.

Are you a Manning connected Veteran?

I would like to hear from you!!!
We are starting a Manning Veteran history book project and if you don't come forward you may not be included in the book. NOT because we want to intentionally leave you out but because you didn't come forward.
Same goes for those of you who have Veterans in your family who have passed away. If you don't come forward and help by submitting Veteran connected pictures and information your Veteran may not be included in this once in a life-time Manning Veterans' history book.

Please e-mail me about your Veteran questions manningveterans@davidkusel.com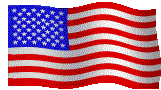 The United States flag
is proudly displayed here and NO other flag is as IMPORTANT!
1 Manning citizen served in the War of 1812
48 served in the Civil War
1 served in the Indian War
3 served in the Spanish American War
300+ served during WWI
550+ served during WWII
87+ served in the Korean war era
65+ (more names need to be found) served in the Vietnam era
55+ (many more names need to be found) served from 1975 to present
25 paid the ultimate price with their lives defending the U.S. Flag
Are you a Manning Veteran?
Are you currently serving and have a Manning connection?
We are starting the Manning Veterans' history book project
Don't wait until you see "Deadline" or it WILL be too late!!!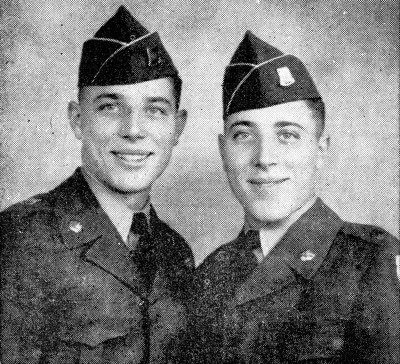 Click to read promos for the Veteran book


There are a lot of WWI and some WWII Veterans pictures with no IDs.

Before you spend time scanning pictures
please look at these instructions


I appreciate your efforts scanning pictures for me but if you only make low resolution scans you are really wasting your time. High resolution scans are the best and only way to really preserve those old pictures.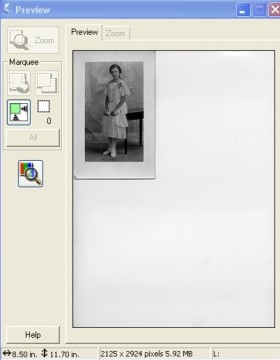 Click to see the tutorial
If you simply don't want those old family pictures you inherited please don't throw them - send them my way.
A lot of times I can recognize a face or location in those old pix.
---
One thing to keep in mind while you are looking for pictures - if they are glued in old scrap books please do NOT try to pull them out or cut them out. I can scan the whole page of the scrapbook and crop out the pictures you want to use in the book. If you attempt to forcibly remove the pictures you will probably damage them and when I scan them that damage will probably show up. This means I'll either have to use my graphics program to touch up the damage which can take a lot of time, or if they are badly damaged I just may not even take the time to scan them.