The Casinos "Then You Can Tell Me Goodbye" 1967

While working on the discrimination feature for The Manning Exchange I discovered another Manning Veteran who gave his life for our country during WWI.
He was Clinton Welch. I had his name in my database along with a Sam Welch who also served, but I have absolutely no information or pictures for either of them.

Featured in the WWI Homecoming edition August 28, 1919

I was always using the list of fallen names that were featured in the 1981 Manning Centennial book...but recently I discovered Harry Corbin, who is featured further down below, and now Clinton Welch are not listed in the 1981 book.

Hopefully a Welch relative will come forward and let me know what happened to Clinton and where he is buried.

I have run into a really busy spell, which is why I haven't updated as much on my web pages.
Hopefully in a week or so I'll be able to get back to the history projects and updating my web pages.

Please visit the Manning Exchange for local news, articles, and information...a work in progress.

Featured this week June 19 to June 26
Traveling German American display at Heritage Park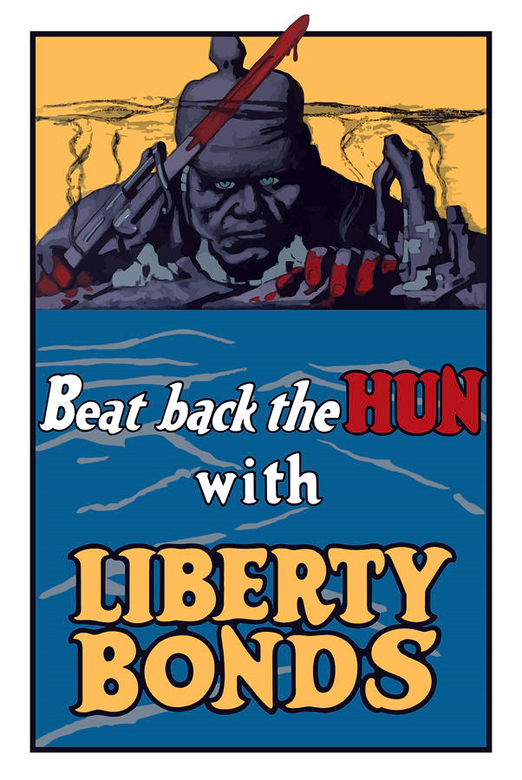 Discrimination against German ancestry during WWI & WWII

Now the Germans have German school during the summer...This German preacher will have much to do with these schools...Some members of the County Council of Defense feel that this school should not be permitted to open...Now on the other hand, the Danish do the same thing here and are now running the Danish schools here. There is a difference that the German nation is our enemy while the Danish is not. - Robert C. Spencer

Audio rendition coincides with the Lord's Prayer in German shown in the discrimination feature


Many upcoming events.

Korean War Veterans continues


There are lots of Manning Veterans of the Korean era with no pictures or information.
Will you be in the Manning Veterans' book???
Unless more post-WWII Veterans come forward there will be a lot of 1946 to present day Manning connected Veterans missing from the book.

For those of you who are occasional visitors to the Manning Exchange - please make sure to click on the "archived articles" section where previous featured stories are kept.

Click to visit the Manning Exchange

Are we products of our environment that surround us?
When we are very young and growing up we learn a lot of what makes us the person we turn into as an adult.
Back in 1881 the citizens of Manning knew the importance of community and celebration. The first social event held in Manning was called the "Thanksgiving Hop."
They were 'thankful' for what they had during the birth year of our town.
Now 136 years later we continue with an event that began around 1882 and was set up as a day specifically for children - called Kinderfest by the growing population of Pioneers of German ancestry.
Note the themes in the following pictures - even though most people don't specifically think of it, each idea is teaching the children about something most of us as adults want our society to reflect...Patriotism, Faith, Veterans, the future of our youth and more.


Kinderfest 2017 in Manning, Iowa


Colors always lead the parade

VFW Cub Scout Pack 110

Don Struve directing the IKM-Manning elementary marching band
Don, also a Veteran, has retired from IKM-Manning so this was his last event representing the school

Agriculture - the lifeblood of the nation and the Manning community
Without food nothing else can function

Great-grandparents who are Veterans and enjoy celebrating our Freedoms

Our future - having fun

Manning police officers checking the speed you can throw a baseball
Engaging with the community and providing security for all

Our future - having fun

Our future - having fun

Various church organizations reaching out and providing fun for everyone.

Our future - having fun being silly

Our future - having fun with balloon sword fighting

Our future - with a turtle face painting
As I fall further behind with my web page & history projects, events continue in Manning, so I capture them as best I can and then try to find time to present them in web pages.
Hopefully I'll be able to catch up with all of the past events I've fallen behind with.

What's in a name?
Just another person you don't know?
So long ago - who cares?
Our history is so easily lost.

I continue to look and ask for information and pictures about Manning's 1000+ Veterans...but sadly it is mostly ignored now.

Recently Scott Humphrey visited Manning and provided me with some new information about Manning history.
I had some basic information about the Humphrey family to share with him, but what really caught my eye is when I saw the Corbin name in Scott's notes.
I knew immediately that a Corbin served in the Civil War.
With more searching I found another Corbin in my WWI database.
I had no information about this Veteran or if he was related to the Civil War Veteran...now I do, thanks to Scott who took the time to come to Manning and share with me.

Manning Cemetery


Andrew Jackson Corbin - Company B 37 Illinois Infantry
Now why I do I think it is so important to gather information about another Veteran?
He went to school in Manning.
He was the grandson of Andrew Corbin.
He served in the Army during WWI.
His name is Harry T. Corbin.
Harry's parents were Henry and Josephine (Humphrey) Corbin.
His siblings were: Hazel, Franklin, and Andrew.
Nothing extraordinary or unusual about this family history...
The biggest and most important information I received from Scott is where Harry Corbin is buried.
In the Manning Centennial book there is a military section that lists the Manning Veterans who died serving our country.
I had always assumed this list was complete...now I realize it wasn't.
The notes Scott had listed Harry as buried in the American Cemetery in St. Mihiel, France.
It had never occurred to me that more Manning citizens died serving our country beyond the list I previously had, and I would not have known to search for Harry Corbin in a cemetery overseas...or that he was another KIA Veteran of Manning.
I found the website of this cemetery and discovered some more information about Harry. Then I e-mailed the staff at this website with the hopes I could find someone to take a picture of Harry's burial cross.
To my amazement, I received several pictures the very next day. Apparently a photographer took pictures of all of the markers in 2014.
Saint-Mihiel American Cemetery in France

Harry T. Corbin - buried in Plot D, Row 3, Grave 31
Now I hope someone from the Corbin family or other relative of this family will come forward with pictures of Harry and hopefully Andrew, and other military information.
This is another example of why we need to collect information about all of our Manning Veterans and digitize their military related photos - NOW and not hope someone in the future will do this.
100 years from now, will another local historian be looking for information and pictures about Manning's Veterans who were not preserved and documented with this current Manning Veterans' history book project?
I guess those of us living now will never know but it is sad that Harry T. Corbin almost fell off the face of the earth, only to be remembered by a marker over in France...
Now we have connected him to his grandfather who fought to preserve our UNITED STATES of AMERICA.
There were no "safe places" for Andrew and especially Harry to go to - they knew how important it was to stand up and fight for this country and its values.

Greg Schurer wants everyone to know the class of MHS 1955 will be having a "get-together" at Cliff's Place on June 15th.
He posted a quick note on The Manning Exchange linked on the left.

1955 MHS graduates: Sandra Anderson, Bonnie Brus, Larry Christensen, Lynn Clark, Kenneth Dammann, Merlin Drees, Eunice Eich, Phillip Enenbach, George Eschenbacher, Dennis Fischer, Betty Foley, Ronald Frahm, Russell Frank, Donald Froyd, Joycelyn Genzen, Thomas Grau, Janis Groteluschen (valedictorian), Peggy Grundmeier, Robert Hagedorn, Shirley Hansen, Marion Hargens, Janice Hodne, Ronald Irlbeck, Sally Juels, Jeanette Justice, James Kasperbauer, Shannon Koon, Eustace Lake, Allan Lamaack, LaVonne Lohmeier, Alan Lorenzen, Edwin McConnell, Mary Alice Mohr, Lauron Musfeldt, Beverly Nielsen (salutatorian), Jane Opperman, Marlene Otto, Kathleen Ploog, Louise Polking, Delores Puck, James Ramsey, Daryle Rowedder, Carol Rowedder, Shirley Ruhde, Burton Sander, Margaret Schroeder, Verna Singsank, Mary Stangl, William Stein, Larry Thomssen, Lois Vennink, Clifford Vinke, Judith Vollmer, Dale Vollstedt, Phillip Zerwas

1955 former students: Clark Addison, Lois Armentrout, Jerold Barten, Susan Brandt, Sally Christensen, Delores Davis, Carol Fuller, Letty Fuss, LuEtta Gehlsen, Margaret Gensler, Duane Hansen, Patty Hansen, LaRue Hodne, Mary Kennedy, Marsha Kuhl, Jackie Lee, Clifford Letty, Ann Littell, Janet Martens, Ronald Masters, Kathryn Nollen, David Olbertz, Mary Ann Peters, Norman Pieper, Mark Ramsey, Gene Rostermundt, Gregory Schurer, Sondra Spicer, Janice Stein, Patricia Volquartsen, James Williams

In Memory of Orren Ramsey


March 12, 1919 - June 9, 2017

Russell Stribe, Orren Ramsey, Allen Muhlbauer
December 3, 2016 honoring Orren for 70 years as a member of the Manning VFW Post 3517
More pix & information coming when I find time...

If you have memoirs about your parents/grandparents or other family members like Clara Kasperbauer wrote, please consider sharing with me to add to the Manning historical database.
I realize there may be some personal information in your family memoirs, but if there is something you would be concerned about, it can be easily removed.
The more important thing is to document and preserve this type of information that tells how our community was built and grew into its present day existence.

I hope everyone will take the time to read Clara & Jim's memories.
Then read his obituary...
I'm not taking anything away from his accomplishments after leaving Manning but I believe he excelled as an adult because of his deep Midwest/Rural/Manning Roots.
The things he learned in country school, on the farm, with the various local organizations, and in Manning school gave him a big head start when he went out into the "real world" to make a living and raise a family.

James Kasperbauer


Click to see the tribute

In Memory of Melvin Potthoff


February 20, 1925 - May 28, 2017

Melvin Potthoff passed away on Sunday, May 28, 2017, at Mercy Hospital in Des Moines.
Mass of the Christian Burial will be at 10:30 AM on Wednesday, May 31, 2017, at Sacred Heart Church in Manning with burial in Sacred Heart Cemetery in Manning.
Ohde Funeral Home in Manning is in charge of arrangements.
Friends may call from 4:30 PM to 7:00 PM on Tuesday, May 30 at Ohde Funeral Home in Manning.
There will be a Rosary at 5:00 PM and a Prayer Service at 6:00 PM on Tuesday.

Henry Potthoff Family from the 1983 Halbur Centennial book


Back: Melvin, Joyce Wright, Lois Hinners, Norbert
Middle: Merle, Arlene Rupiper, Carol Rowedder
Front: Clementine, Henry

Henry Potthoff
Henry was born on December 9, 1899, to Ted and Mary Eischeid Potthoff near Halbur. On June 6, 1922, Henry married Clementine Wittrock, daughter of Claus and Marie Anna (Hausman) Wittrock, at St. Augustine Church in Halbur. Henry and Clementine purchased their family farm in 1936, and lived there until their retirement, when they moved to Halbur in 1967. At that time their son Merle and his wife continued the farming operation.
Henry was the organist and director of the Halbur Men's Choir for over 50 years, from 1916 to 1972. The Potthoffs celebrated their Golden Wedding Anniversary in 1972.
On May 28, 1980, Henry passed away. Clementine resides in Halbur.
Seven children were born to the Potthoffs: Arlene married Ernest Rupiper and they farm south of Roselle; Melvin married Betty Bruning; he is semiretired and they reside in Manning; Norbert married Irma Steinkamp, and farms near Wall Lake and also operates a small engine shop and wrecker service in Wall Lake; Merle married Lila Davis and farms the home place northeast of Halbur; Lois married Don Hinners and they farm five miles north of Manning; Joyce married Dick Wright and he is employed by Juergens Produce and she manages the Mars Oil Station in Carroll; Carol married Danny Rowedder and they farm northeast of Halbur.
Clementine has 35 grandchildren and 34 great-grandchildren.

I hope this is correct - Tina would be Clementine who married "Hank" Henry Potthoff.


Standing: Frances (Wittrock) Bluml, ??, Hank Potthoff
Seated: Tina

These are the Potthoff children pictures I have.


1966 ?Larry Farrell?, Craig Potthoff

Mary MHS 1972

Jeanne MHS 1973

Brian MHS 1977

Jeffrey MHS 1980

History keeps rolling in...
Jerry Callender recently dropped off some things from the Callender collection of history for me to scan.
The medallion is a mystery to the family - apparently no one, at least in the recent family history, was a member of the Masons or similiar type society.
When I first searched the History of Manning 1898 book database, I used just the letters AOUW in the word search - not thinking there would probably be periods after each letter.
I was sure I had seen this organiztion so I went back through each of the societies listed and found what I was looking for.
Here is the Manning origin of this medal...now to only figure out who in Jerry's family history was a member.

MANNING LODGE NO. 262, A. O. U. W. was organized August 1, 1885, with the following charter members: J.R. Benson, P.M. W; G.L. Stotter, M. W.; Fred P. Wiseman, G. F.; J.N. Smith, O.; G.W. Laflar, Recorder; V. Roush, Financier; Emanuel M. Funk, G.; J.C. Oard, J. W.; B.F. Parrott, O. W.
The object of the order is fraternal insurance. There was for a number of years that the meeting place of the lodge was made at the office of some of the members, but they have awoke from their lethragy and have increased their membership sufficiently to warrant their having a permanent meeting place which is now the K. of P. hall. Their time of meeting is every first and third Saturday of the month.

Here is the building referenced above.

309 Main Street
This next information shows how our history ties together, but someone has to collect it, scan it and then connect it...
If you click on the Louck's link further down below you'll see construction pictures of the outdoor swimming pool.
I scanned these Junior High Gazette issues and one of them is from 1956 that addresses the need for a swimming pool.
If you have history like this - please do NOT throw it away - I want to scan it.
If you want it back, I'll scan it and then return it, but we cannot continue to throw away the small amount of our history that is left.
Another interesting tidbit I found in one of these Gazettes was a column of nicknames.
Now hopefully someone will come forward to help me with the initials of the students. I'm sure there will be a number of students with the same first and last initials.
Here is a complete issue of the Gazette to peruse...

Click to see the Jr. High Gazette March 27, 1956
Take note of the "Evil, Politically Incorrect, Subversive, Anti-constitutional, and Hateful" little graphic image and wording on the first page.
Of course I'm being facetious and what once was commonly seen in schools is now all but banned from society today.
Now our schools are locked, security cameras everywhere - is this because of the Judeo-Christian values that were once taught in our Midwestern schools?
I wonder how much longer I'll be able to state my opinions before people who claim to support the Freedom of Speech try to stop me?
One of the main aspects I'm always interested in when scanning text is to make sure I get a good enough digital scan so I can OCR the words and convert them to text.
This means if the text/columns are crooked/slanted I make sure to "square it to the world" which very few people pay attention to when scanning.
I have gone through probably a dozen versions of this OCR software since 1996.
The very first optical character recognition program was almost useless.
Not knowing how to type back then, I could transcribe the text faster by the "hunt and peck" method than it took me to go through the spell checking process in the software.
The current version of software I use now - much of the time is 100% accurate.
I'd say the OCR process of these mimeographed prints is around 90% accurate, so it takes some time to spell check but still faster than manually transcribing.
I don't have time to OCR all of Jerry's Gazettes now, but now that I have digital imagery of them, it can be done in the future, long after these sheets of paper return to pulp dust.

Because of the results of the Housing Study, work of the Housing Task Force, and community feedback, the City of Manning has been working to try to find developers willing to build multiple homes in this area. One of them, Classic Builders of Iowa, will be in Manning on Wednesday, May 31st at 5:00 at the Timmerman Shelter House.
They will be speaking with people interested in building a new home this year to gauge if there is enough interest to do a development here.
If you are interested in building a new home - of any size - in Manning this year, you're welcome to attend.
For more information about Classic Builders, you can visit their webpage at http://classicbuildersiowa.com
Thanks!
Dawn Rohe
City Clerk/Administrator

In Memory of Kurt Sailer


April 13, 1967 - May 23, 2017


Click to see the tribute

Kurt Sailer, age 50, of Grimes and formerly of Manning, passed away on Tuesday, May 23, 2017, at his home in Grimes.
Visitation and Prayers Friday May 26, 2017, 4:00 PM - 8:00 PM at Ohde Funeral Home
Rosary at 4:00 PM Prayer Service at 7:00 PM Visitaton will resume at 9:30 AM Saturday at church
Mass of Christian Burial Saturday May 27, 2017, 10:30 AM at Sacred Heart Church

You read about my pleas to anyone and everyone who has Manning pictures and history to contact me and work out the details to send me or bring me their historical stuff to scan so I can add their things to the Manning Historical database I'm building.
A lot of people from out of town and out of state contact me to see what I might have for pictures and information pertaining to their families and many times I will have things for them.
The only thing I ask in return is for them to share what they have with me so I can scan it.
The Loucks family from Illinois is one such great family who is willing to share and has sent me the first batch of their slides to scan.
The slides are GREAT and very historically important.
Click on the link below to see some of the Joseph Loucks' slides.

So if you have received my requests for your pictures and have committed to sending me your things - PLEASE do so now.
Before you send anything - make sure to e-mail me first.
I have extra special steps for you to use when mailing pictures and documents to me through mail.
Having used these extra steps for 20 years there have been no problems sending and returning these precious historical items safely.

What happened 60 years ago at Manning?


Click to see the "Kodachrome slide show."

What happened 70 years ago at MHS?
May 15, 1947 Spotlite
BACCALAUREATE
Sunday, May 18
Processional,
"Pomp and Circumstance" Esther Stryzewski
(Audience Standing)
"Lo, How a Rose Ere Blooming" Praetorius
Mixed Quartet
"Danse des Mirlitans" Tschaikowsky from "Nutcracker Suite"
Flute Trio, Address The Rev. Johann M. Ansorge
"Prayer Perfect" Stenson
"I Heard A Forest Praying" De Rose
Girls' Sextet
"Open Our Eyes" Macfarlane
"The Lord Bless You and Keep You" Lutkin
Mixed Chorus
Recessional,
"Pomp and Circumstance" Esther Stryzewski
(Audience Standing)
COMMENCEMENT
Wednesday, May 21, 1947
Processional,
"Pomp and Circumstance Esther Stryzewski
Welcome, Mary McMahon
"Invictus," Huhn Gene Wiese
"Adante Et Scherzo" Ganne Justyn Sutherland
Introduction Superintendent Ken B. Koch
Address, Dean M.D. Heiser
(Junior College Dean, I.S.C., Ames, Iowa)
"Dedication," Franz"My Johann," Grieg
Girls' Glee Club
Presentation of Class of 1947 Miss Marie Perkins
Presentation of Diplomas Mr. Al W. Martens
(President, Board of Education)
CLASS MOTTO
"Success Treads on the Heels of Every Right Effort"
CLASS FLOWER CLASS COLORS
Red Carnation Red and White
CLASS SPONSOR
Miss Millicent Read - (future Mrs. Sam Wiese)
CLASS OFFICERS
President Wilbur Karsten
Vice-President Harvey Hargens
Secretary Robert Popp
Treasurer Letty Frahm
CLASS ROLL
(The first six represent an alphabetical honor roll)
Paul Behrens
Dorla Eckley
Donna Ehrichs
Mary McMahon
Robert Suhr
Justyn Sutherland
Anna Marie Asmus
Delores Dammann
Letty Frahm
Louise Grau
Marjorie Hansen
Harvey Hargens
Maxine Hinners
William Hoffman
Wilbur Karsten
Bonita Kasperbauer
Michael Kasperbauer
Donn Kelsey
Glenn Kuhse
Don Livingston
Dorothy Lohmeier
Marianne Lyden
Lila Mohr
Robert Mohr
Marvin Mordhorst
Louis Muhlbauer
Norma Musfeldt
LaJune Neubaum
Ralph Petersen
Kenneth Pfannkuch
Doris Phillips
Robert Popp
Lola Ress
Billy Sander
Charles Schumann
Leonard Sextro
Bill Sibbel
Patricia Siem
Donald Stoelk
Billy Strathman
Fern Struve
Bob Wegner
Frank Wegner
Earl West
Eugene Wiese
What happened 70 years later, May 21, 2017, at Manning?

Grace Sextro with her grandfather, Leonard Sextro

Leonard Sextro - 1944 - ninth grade graduation

Back: Robert Mohr, Ruby Borkowski, Ralph Petersen, Delores Dammann, Marvin Mordhorst, Bonita Kasperbauer, Bob Wegner, Marianne Lyden, Robert Popp, Bill Sander
Third: Bill Wailes, Maxine Hinners, Paul Behrens, Dorla Eckley, Roger Slates, Leo Rostermundt, Norma Musfeldt, Bill Sibbel, Grace Joens, Bob Suhr, Doris Phillips
Second: Bill Strathman, Donna Ehrichs, Glen Kuhse, Justyn Sutherland, Charles Schumann, Margie Hansen, Wilbur Karsten, Pat Siem,

Leonard Sextro

, Fern Struve, Don Petersen, Lola Ress
Front: Lila Mohr, Harvey Hargens, Anna Marie Asmus, Donald Stoelk, Dorothy Lohmeier, Gene Wiese, Mary Alice McMahon, Earl West, Mary Anna Fox, Louis Muhlbauer, Louise Grau, Michael Kasperbauer

2017 IKM-Manning Valedictorians: Jon Greazel, Rylie Muhlbauer, Jenna Mullen, Scott Halbur

Nothing ever happens in a vacuum in a community - each action has consequences and sometimes it takes decades to fully appreciate the results.
From 1913 to 2017, amazing events continue to occur in Manning!
Follow along with this pictorial history to find out about another amazing event that is coming to Manning in June.

Manning Fire Department running team - world champs 1913.

Manning Fire Department running team practicing on Third Street.

Japanese Midgit sub on Main Street - used as a US war bond fundraiser during WWII.

The sub sat right in front of what today is Cliff's Place.
I wish I knew who in Manning was able to get this sub to such a little town like Manning...
It may have come in on the railroad which has been one of Manning's strengths.
Mildred Horbach took the sub pictures which I scanned in 2003.
From my understanding, after she passed away most of her pictures were thrown away.
I'm so glad she was willing to share and that I was able to scan her pictures or this amazing event would be lost to time.

1976 US Bicentennial Freedom Train going through Manning on the Milwaukee RR tracks.
This image will be used on the cover of the Manning Veteran history book...
Along with thumbnail images of the 25 Manning men who died in the service of our country...
Assuming I can get pictures for several of them who I still don't have any images.

Ron McKay honoring the men & women who died during the September 11, 2001 attack on America.
September 11, 2001
Fallen Heroes
Only the good Lord knows why
he called you all home on that dreadful day.
His works are strange and mysterious;
He wanted it this way
Perhaps he didn't want to take you alone.
But, rather with your friends,
who were also in the danger zone.
Yes, he took you in his hands
the moment you got off the ladder
He couldn't stand to see you be any sadder.
As Lady Liberty provided the light to get you through
the smoke and the haze, tears ran down her cheek
as up to heaven she did gaze
With the World Trade Center still burning and
crumbling from this terrible deed,
The grass in the distance was a beautiful
green without a single weed.
September 11th, 2001 is a date we will never forget.
To all those who arrived to help-
We say Thanks
your heroism may never again be met.
Poem written by Dan Rosonke
Manning, Iowa
In conjunction with the Ron McKay artistic tribute.
Sixteen years ago Stephen Siller, a New York City Firefighter, gave his life helping others on 9/11. His family established the Stephen Siller Tunnel to Towers Foundation - in his honor and in his memory.
In September 2013 the Foundation dedicated the "9/11 Never Forget Mobile Exhibit." The unit has traveled from Phoenix, Arizona, to Tampa, Florida.
The mobile exhibit is a high-tech, 53-foot tractor-trailer, which unfolds into a 1000 square foot exhibit.
There are artifacts in this exibit, including actual steel beams from the towers, documentary video, recordings of first-responder radio transmissions and more.
There will be guided tours by FDNY firefighters with informative timelines provided by the 9/11 Tribute Center.
The exhibit is free of charge and the goal is to provide an educational experience that will help communities to "Never Forget."
There is no "vacuum" of volunteers in Manning
A few weeks ago, Manning Police Chief Sam Hansen was checking events at the Jefferson, Iowa, Casino website to see if the AC/DC tribute band was coming there this summer.
While looking through the casino calendar of events Sam noticed an event called 9/11 Never Forget Mobile Exhibit.
Sam thought to himself "Why couldn't we bring this event to Manning - only an hour away?"
Sam went online and found the web page and contact information.
9/11 mobile exhibit
He made contact with their scheduling agent to get some initial information, and then decided to bring this idea up with the Manning Rotary.
From there it expanded into fundraising and getting more volunteers.
Sam also worked to convince the agent to give Manning a reduced rate since their display would be in Jefferson which is fairly close to Manning.
Kirk Heuhn volunteered along with Ron Reischl to organize a fundraiser.
Planning group: Sam Hansen, Ron Reischl, Kirk Heuhn, Todd Stadtlander.
Donations as of May 20: Manning Chamber, Manning Insurance Agency, Ron Reischl, Home Mutual, Manning Rotary, State Farm, Thrivent Financial, Deb's Corner Café, Ohde Funeral Home.
The fee to get the display in Manning is $3500.
Extra funds are also needed to pay for room and board for the mobile unit workers during their stay in Manning.
So anyone interested in making a donation for this upcoming event please contact Kirk Heuhn kirk.huehn.mv08@statefarm.com or Sam Hansen.
The tentative location will be at the parking lot of the old hospital along Main Street and Highway 141.
Todd Stadtlander is coordinating with the Manning Fire Department to provide a grill-out for the mobile unit workers at Manning's new fire station, and also show those workers what Manning has for fire equipment. Several of the workers with the Mobile Unit were actual fire fighters during the 9/11 attack.
First responders - EMTs, fire department members, and law officers of the Manning area are asked to attend this event and wear their uniforms.
This is also an invitation to all former Manning alumni and former residents of Manning to put this event on your calendar.
"Come Home" and visit old friends and family members and enjoy this historical display - which will be another UNIQUE event in Manning's amazing history.
Remember that Manning now has a hotel.
Boulders Inn & Suites Manning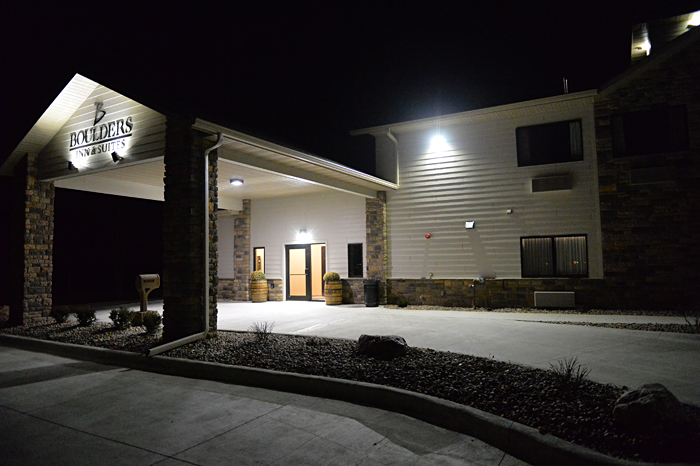 120 Heritage Drive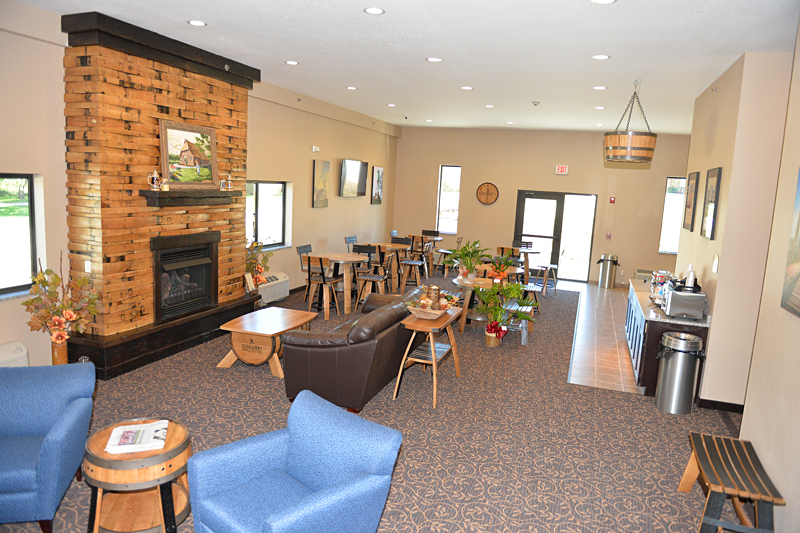 When the pioneers settled this area and developed Manning, Iowa, during the 1870s and 1880s, they would have never been able to envision this community would become home of the "world champion fire department running team," a sub from half-way around the world that was used in the first major attack on our country would end up on Main Street, that the official US Bicentennial Train would go through Manning, and now a display about 9/11 will be in Manning.
One thing I know for sure - the pioneers would be proud that the citizens of this community have followed in their footsteps to continue to build upon their hard work and make Manning a great place for future residents to live and grow up and to make their own AMAZING Manning history.

In Memory of Darlyne (Thomssen) Dahleen


November 14, 1933 - May 16, 2017


Click to see the tribute

Visitation Friday, May 19, 2017 4:00 PM - 7:00 PM Pfannebecker Funeral Home Denison
Funeral Service Saturday, May 20, 2017 10:00 AM Zion Lutheran Church Denison
Graveside Prayers and Interment Saturday, May 20, 2017 12:30 PM Manning Cemetery Manning

In Memory of Ruby (Struve) Edmunds


May 22, 1919 - May 17, 2017


Click to see the tribute

Ruby died Wednesday morning, May 17, 2017 at The Manning Plaza Nursing Home.

Interesting find for me.
Anne Muhlbauer, who is a Heesch descendant, told me she recently noticed there was a Kusel listed as a director in her grandmother's country school souvenir booklet.
I had never run into one of these booklets with a Kusel listed - other than as students of a country school.
So I ran up to Anne's place to pick up the booklet so I could scan it.

It is a wonderful piece of history that fills in more pieces of the Manning puzzle but it also created some questions for me.
The August Kusel listed as President of the Board was a brother to my great-grandfather, William Kusel.
The problem is, August Kusel lived in the middle tier of country schools in 1921...Lincoln No. 2 is in the top tier of country schools.
Since the souvenir is from 1903, it could be that August and his family lived in the top tier and then later purchased land and then moved down to the next tier...something I'll probably never figure out.
August's children did attend Lincoln No. 5 - that I have documented.

Lincoln No. 2 "Brookfield"

Emma Heesch is Anne Muhlbauer's grandmother.

It is always amazing at how many errors exist in our history. It should be Mutschall instead of Mutichall. Sometimes it is hard to know for sure what is accurate...my records show it as Ernest and not Earnest, but I have seen this first name commonly spelled like the word earnest.
I bring this up - not to criticize the person who made this booklet but to let people know how common errors occur and when they find errors in the material I present on my web pages to let me know right away.

Generally one letter won't make much difference - you can still tell who the person is but there is a really excellent example in the Manning Centennial book - in the school roster list. Under 1952 you will see the name Louis Mohr but this is actually Louise Mohr...which obviously is a big deal where it appears to be a male name but is actually a female name.

Lincoln No. 2 teacher, Arden Shelley

This is another example why I need to scan things.
I increased the target size over 1000% of the very small photo on the souvenir booklet and still got a good image.
This is the type of extra work I do when scanning our history.
This 1921 plat map shows the top and middle tiers of Lincoln Township.
You can see Eggert J. Puck in Section 4 with Lincoln No. 2 country school in the southeast corner of section 4.
August Kusel owned land in Section 21 and 17...Lincoln No. 5 (center school) is right across the road in Section 22.
James Rothfolk in Section No. 5 married Sophia Grau, who was my grandmother, Ida Kusel's sister.
Christian Grube in Section 4 was a brother to Sophia Grube who married my great-grandfather, William Kusel - and Christian's brother, Henry Grube, married Ida Kusel who was a sister to William Kusel.
Claus H. Grau in Section 3 was a first cousin to my great-grandfather, August Grau.
August Grau in Section 19 was my great-grandfather.
So as you can see, I had a lot of relatives in Lincoln Township.

Back: Carolena (Grau) Hell, Anna (Heesch) Frerk, Amanda (Grau) Martens
Front: Emma (Grau) Pfoltner, Emma (Heesch) Schrum, Marie (Heesch) Schaap

Here is the Grau/Heesch connection for Anne Muhlbauer - Sue (Schrum) Rauch and Sharon (Schrum) Kelderman also descend from Emma & John Schrum
1 Detlef Grau & Elsabe Blunck
2 Maria Grau& Johann Heesch
3 Heinrich Heesch & Veeden Sievers
4 Emma Heesch & John Schrum
5 Helen Schrum & Vernon Tiefenthaler
6 Anne Tiefenthaler & Neil Muhlbauer

Here is my Grau tree...
1 Detlev Grau & Elsabe Blunck
2 Detlef Jacob Grau & Sophia Sachleben
3 August Grau & Maria Hansen
4 Ida Grau & August Kusel
5 Amos Kusel & Dorothy Ehrichs
6 David Kusel

This next picture came from the Ben Puck collection that I scanned 11 years ago.
Ben inherited several scrapbooks with Puck pictures.
Some were identified and others were not like with Eggert J. Puck's family photo just below.
One of the reasons why I show this picture is because some of his children are listed in the Lincoln No. 2 school souvenir booklet.

The other reason is I hope one of the hundreds of living descendants of this huge family will see this feature and be able to help me with the IDs...
From the 1981 Manning Centennial book
E.J. Puck was born October 30, 1861, at Passade, Schleswig Holstein, Germany. He and his parents, Mr. and Mrs. Peter Puck, came to America in 1865 and settled at Davenport.
In 1885 he came to Carroll County where he lived for 61 years.
Katherine Joens was born January 8, 1866, at Erfde, Schleswig Holstein, Germany. She lived there until 1883 when, at the age of 17 years, she sailed to America and came directly to Westside where she had two brothers who had come to America earlier. It was here she met E. J. Puck and they were married September 15, 1887.
They farmed south of Manning where their eight children were born and raised. Their children and grandchildren were: Julius (son Lurain); Emil (Yuvonne and Dona); Emma Harke and Elsie live at Mankato, Minn.; Lillian (Mrs. Laro) Meyer (Arlene and Shirley); and Louis live at Springfield, Minn.; Ida (Mrs. John) Struve; and daughter Elvia and Herman (son Wally deceased) lived at Manning.

A comment about the Manning Centennial book.
I often use it to find family histories...the problem is a lot of prominent and not so prominent families failed to submit their own family histories back in 1981.
I often hear people comment and wonder why so many people who lived in this area failed to submit their family histories for the Manning history book...
This same comment will be made someday about the Manning Quasqui history book, and also the Manning Veterans' history book..."WHY did no one in my family submit their histories for these books???"

August Kusel who was director of Lincoln No. 2

I assume most people will notice and wonder why this picture is so small.
You often see me write about low resolution scans...Well this is a super low resolution scan.
August and the youngest part of his family moved to Oregon in 1910. So when he moved he took along the old family pictures.
None of his descendants who stayed in this area either had his picture or kept any of them.
So the only images I have are a couple of small scans like this that a relative in Oregon e-mailed to me years ago.
I hope someday one of those distant cousins in Oregon will send me some of their originals so I can make proper high resolution scans.

This is why I have become a pain to many people - insisting that I scan their pictures or if they understand the process that they make high resolution scans and then e-mail them to me.
If I wouldn't do this - a lot of the pictures I feature on my web pages would be small like this - I assume everyone agrees that "Bigger" is much better in this case...

Page 141 of the Manning Schools history book.
Have you purchased a copy of this book?
There is an order form linked on the left side of this web page.
Money from the sale of the school and the Quasqui books will help to preserve Manning history and get the Veteran's book published.

Update:
Jim Stoffers did some searching on the Internet for me and found some great information about Charles Helmer.
The little blurb I originally found said nothing about him being a Veteran. From the information Jim ran across, Charles was not only a Spanish-American War Veteran but he also served during WWI.
To my surprise, I already had one set of facts about Charles - I just had never found the time to read both books - the two-volume 1912 history of Carroll County books which my mother purchased from the Parker sale decades ago.
I'm glad I have those books so that way I can use the information without the stipulations/restrictions that other websites put on the very same information - just because they or someone scanned it for them.
Most of those sites either sell ads or charge a membership fee - all of the information I provide is for free.
I don't say this to pat myself on the back but to let people know that when I ask for their pictures and information to scan - I don't make money off of their property...and I hope this will encourage them to share with me before they share with those commercial websites.
---
I stayed up way too late the other night looking for obituaries of former Manning residents...I do this from time to time and usually find lots of obits - which I did again.
Even though we are now getting to one or more generations who have never lived here...which means the surviving members of a family won't think it important to send the obituaries back to home-town Manning, I will continue to search for these lost obituaries so I can add them to Manning's database.

For some of the obituaries it will be hard to determine exactly which Manning families they are connected to, so I will have to do some searching in my database to see if I have any pictures or more details about those who have passed away elsewhere.

Sadly, so many obituaries written today leave out the important family/historical details and even worse yet, they have many errors - so I attempt to cross-reference each obituary to my database to help find those errors.

Click on the "What's new" link on the left and then click on "Memorials" to find the most recent obituaries.

If you can help with information and pictures for any of these former Manning individuals - especially the 5 new Veterans I discovered - please contact me ASAP.
Thanks
Dave
---
Here are a few pictures I'm found in my database about the recent obituaries I grabbed from the Internet - list of names just below.
Kenneth Hass, Linda Hughes, Dolores Darveaux, Julien Back, Earl Fischer, Michael Harris, Glenn Hopper, Howard Andersen, Joyce Beatty, Barbara Kreuser, Virgene Burright, Charles Helmer, Audrey Kienast, Arnold Meister, Gregory Middleton, Verna Olberts, Milo Voss, Hope Nielsen, Norlin Nielsen, Alvena Pearson, Russell Sinow, Clara Scott, Jacob Stringer, Theresa Sperry, Ronald Wyatt, Lorene Maley
Standing: ?Lester Wyatt?, Dr. Merlin Wyatt with daughter Marilyn, Alvin Martens with daughter Marcia, ??, Emma (Volquartsen) Cramer, Dr. R.O. Masters, Mrs. Masters?
Seated: maybe Annah Wyatt (Mrs. William) who were parents of OW, Helen (Wallace) Wyatt with son William, Clara (Wyatt) Martens with son Gene, Dr. Orren Wyatt, Mrs. OW Wyatt

This was a facsimilie copy I was given to scan. Hopefully a Wyatt family descendant will have an original photo for me to scan and also help with the IDs.
The Wyatt family has completely disappeared from Manning - like so many old and pioneer families.


I assume that this is Lester Wyatt, who had this Manning business.

The Wyatt hospital when it was brand new.

This is the only Welliver picture I found in my database and I have no idea if/how he is connected to Clara (Welliver) Scott.
I also don't know what the A and E names are...

A.E. Welliver 1927-28 Manning Legion Commander.

There were several Meister families in Manning's past. One was John Meister who married one of my relatives - Anna Grau.
I have one Meister picture which came from the Alice (Lohmeier) Grau collection.
Here again I have no idea if/how these Meisters might be related to Arnold Meister whose obituary I found recently and is featured on my Manning Memorial web page.

Cyril Meister

Milo Voss was another obituary I found.
I have one picture and some other Voss/Dethlefs information. Milo's mother was a Dethlefs. There were quite a few Dethlefs families in Manning's history and in my database notes it appears they were not all related.

But I do have a picture of Milo's mother and some of her relatives. This picture came from the Garmire/Hagedorn collection that one of their descendants brought to me from out of state years ago to scan.

August 25, 1919

Pauline Thede, Helena (Dethlefs) Voss, Hilda Dethlefs, Mrs. Dethlefs, Mr. Dethlefs, Mrs. Fred Dethlefs, Mrs. Maggie Dethlefs
Hilda & Helen were sisters to George
George is Fred's brother
George was Bernice Ohde's & Ken Dethlefs' dad

Dorothy Voss from the Arlien Sinn collection.
Another collection sent to me to scan from out of state - by her son.

Voss and Frahm - now Deb's Corner Cafe.

August Frederick Voss was born December 21, 1866, near Wheatland in Clinton County, Iowa, a few weeks after his parents boarded the ship at Schleswig/Holstein for America. A few years after his mother's death in 1884, in Crawford County, his father married Christina Peterson, a widow with five children.
On December 18, 1894, August married Emma Peterson. August lived in southern Crawford County for the rest of his life. He died at his home in Manning, on May 10, 1932. His widow survived him by thirty-five years and in 1964 she was living in Genoa, Illinois, and died in 1967 in Illinois. August and Christina are buried in Hayes Township Cemetery.
August and Emma had six children. Their first, Edna, died in childhood. Verna was born in January 1897; George Dewey Voss was born in April 1898; Grace was born around 1901; and in 1909 twin girls, Evelyn and Dorothy, completed the family.

Carsten & Anna (Schinkel) Voss

Now I'll show you some Dethlefs pictures...again I'm not sure if they are all related.

From the Orval Fink collection.
Information from Bernie (Dethlefs) Ohde
She said this could be her dad, George Dethlefs, grandmother.
There was a Heinie Dethlefs in Manning...
He is in a different Dethlefs family so grandma Dethlefs could be in his branch.

Dorothy Dethlefs and Florence Frahm - 1925 MHS basketball
From the Arlien Sinn collection

Verna Dethlefs


Vera Dethlefs (twins)
From the Jean (Lyden) Farley collection

Ken Dethlefs


Bernice (Dethlefs) Ohde

Dorothy (Dethlefs) Walz

I have a brief military bio about Kenneth Hass which is shown below.

Kenneth Marvin Hass RM3

Ken was born January 1, 1943, in Carroll County. He was the son of Marvin and Florence Hass.
Ken's Uncle Merlin Hass (A Marine Veteran of the Korean War) still resides in Manning.
Ken enlisted and went to boot camp with Allen Vinke; another Manning Veteran.
Kenneth served in the United States Navy from July 1961 to July 1965.
After Boot Camp in San Diego, California, Ken was stationed at Pearl Harbor, Hawaii aboard the USS Ute for the duration of his enlistment.
Ken married Jolene Swenson on December 31, 1962.
His oldest Grandson, Kenneth Coel Hass, is presently serving in the United States Army. He is with the 101st Airborne (Pathfinder Unit) at Fort Campbell, Kentucky. He served a tour of duty in Afghanistan.

I don't have any Gaskill or Musfeldt pictures for Julien (Gaskill) Back's family but below you can see the country school she attended.
My mother, Dorothy Kusel, taught Julien at Lincoln No. 8.

Page 152 of the Manning Schools history book.
I don't have any pictures of Earl Fischer or his family.
He graduated in 1945 and was active in FFA.
1945 MHS graduates: Ida Armstrong, Robert Barsby, Elmer Buschman, Clariss Christian, Donna Vee Dalgety, LaRue Dietz, Earl Fischer, Clarence Fox, Marilyn Grage, Jeanette Gruhn, Clark Hershman, Burton Hoffmann (salutatorian), Ellen Jensen, Jean Jensen, Lester Joens, Dorothy Kasperbauer, Verne Koch (valedictorian), Irma Kuhl, Bob McGrath, Don Mohr, Marjorie Mohr, Glen Mordhorst, Delores Nickum, Gladys Polzin, Donna Sander, Harold Schmidt, Russell Schroeder, Howard Schumann, Arden Smith, Leonard Stoberl, Jean Stuhr, Norma Suhr, Patricia Surridge, Lois Weems, Donald Weiskircher, Orrin Welch, Jack West, Donald Wiese
1945 former students: Bob Addison, Lyle Anthony, Gordon Boss, Viola Brandenburg, Wayne Davis, Delmas Hacker, Norma Hagedorn, Otto Harder, Harvey Hemminger, Elmer Hicks, Ronald Hobek, Ruth Kennedy, Helen Kleespies, Louise Kleespies, Grace Klyver, Bernice Lohmeier, Arlene Mastin, Donna McConnell, Waldo Puck, Vergene Ruhde, Donald Scanlan, Margie Schrum, Katherina Soppe, Robert Spangler, John Stangl, Kenten Williamson, Lucretia Wolfe
October 9, 1941 Spotlite
F.F.A. Initiates
On Wednesday evening, October 8, the FFA held their monthly business meeting, followed by the initiation of the "green hands". They furnished the entertainment and were then given the green hand degree. Those initiated were Earl Fischer, Walter Puck, Harold Juels, Bob Barsby, Don Wiese, Leonard Stoberl, Donald Joens, Lyle Anthony, Glenn Mordhorst, Harvey Hemminger, Don Weiskircher, Harold Schmidt, Willie Hoffman, Donald Nickum, Robert Lake, Russell Schroeder, Orrin Welch. The refreshments were served at the Kuhl Cafe.
Walter Lage. Reporter
July 13, 1944 Spotlite
F.F.A. And 4-H Conduct Tour Of Projects
Last Sunday morning the combined 4-H club and Future Farmers organization conducted a tour of the 4-H club and Vocational projects sponsored by the individual members.
The tour started at the George Struve farm where they viewed the Shorthorn cattle belonging to Glen and Fern Struve and then saw the projects at the following places: Donald Petersen, Berkshires; Willis Hoffman, Market Pigs; Louie Muhlbauer, Spotted Poland Chinas; Ed Drees and Dennis Drees, Cross-bred Sheep, hogs; Maxine and Bob Hinners, Spotted Poland Chinas; Russell Schroeder, Cross-bred Hogs; Harold Schmidt, Durocs; Glen and Alvin Kuhse, Spotted Poland Chinas; Alvin Haberl, Sheep; Donald Stoelk, Durocs; Kenny Pfannkuch, Crossbred hogs; Roy Struve, Berkshires and Club Calves; Earl Fischer, Poland Chinas; Marvin Bogatzke, Poland Chinas; Robert and Franklin Mohr, Spotted Poland Chinas; Gene and Sam Wiese, Hampshire Sheep; Robert Lake, Durocs.
The tour ended with a picnic at the City Park at noon. A softball game was played in the afternoon.
The tour was under the supervision of Vocational Agriculture instructor George H. Liljedahl, and County Agent John Engel
Michael Harris is another obituary I found. His parents were Orville "Bud" and Maxine Harris.
Bud participated in the 1948 basketball year where Manning won the state championship.
Bud and his pep band also famously or infamously were the reason why pep bands were banned at state games for several years.
Bud's tiny pep band over-powered the pep bands of the large schools like Davenport and Sioux Center. One of the songs they played was "Hold that Tiger," and I have been told that they got other spectators besides the Manning fans to yell out the song when Manning's opponents had the ball.

Michael Harris

Bud Harris invited to a MHS 1948 class reunion.

Bud in the background of the old gym where the pep band played

Bud walking in a Children's Day parade

The gym packed to the rafters during the Welcome home state champs rally.

March 25, 1948
Director Harris Jots PEP BAND NOTES
Since Orville Harris' 16-piece pep band was the center of entertainment during all sessions of the state tournament, we thought readers might like a few inside facts about the experiences of the group. Here are some random thoughts as told by Bud (Paul Whiteman of Manning) Harris.
It was heard many times that some fans were certain Manning had hired professional musicians to bolster up the playing ability of the group.
A total of nine radio interviews were granted by Harris and he had to explain each time that the school also had a concert band and that the pep band was just a playground for student musicians.
Autograph seekers lined up one night along the railing in front of the band. An old lady from Iowa City cried on Harris' shoulders saying that "Billy Roberts plays 'Stormy Weather' so beautifully." After she took a look at him she exclaimed," ... and he's so handsome, too!"
Among the many requests was one for "Jim" when the kids played and sang "Happy Birthday." Who "Jim" is wasn't ever determined.
Surprise came to many fans when the band was able to play "The Star Spangled Banner," in concert style.
Kids in the band didn't know people were • ? • ? ! • ' the Davenport band. Actually they were in awe of that fine band of nearly 100 pieces. Only thing they knew was that they were playing what the people wanted and had enough showmanship to put it over.
Grand finale for the pep band was the jam session in the street in front of the Jefferson Hotel where the crowd sang with the band. "Four Leaf Clover," Too Fat Polka," and swooned to Robert's rendition of "Stormy Weather."
Ralph Hagedorn got tickets for the band down on the floor next to the court on Friday to put on their show where more people could appreciate it.
One of the highlights of the trip was the visit to the art exhibit at the university and the museum.
It's all over and words don't very well describe the joy written on the faces of Merlin Rostermundt and Jim Farrell only a few seconds after the fog horn blew. Congratulating them from the Davenport team is Lugene Dietz.
Daily Iowan.

The reason why I grabbed Glen Hopper's obituary is because he married a King girl.
There were several King families who lived in the Manning area and down to the Gray area.
I have very little King information so hopefully a King descendant will see this feature and come forward. I have a few King pictures but have no idea if/how they may be related to Charlotte (King) Hopper who recently passed away.

Charles King - cousin of William Summerville

Ken King
1961 MHS football

Back:

Gary King

, Gene Wycoff - quarterback, Kenard Carstens, LaVern "Butch" Spieker
Front: Tom Bromert, Barry Kusel, Mahlon Lamp, Curt Jansen, Bill Graner, Jim Hansen, Roger Kuhl, Ron Schroeder

For this next individual I have contacted the Funeral Home that was in charge of his services.
Howard Andersen, as stated in his obituary, was born in Ewoldt Township in 1932.
No parents' names were listed but he has one sister, Mary.
The obit states he graduated from Manning High School but I do not have either Howard or Mary Andersen (or Anderson) in my database.
I also searched my country school database but did not find him.
What I'm most interested in is that he was a Veteran so I hope we can get some pictures and information about his service to use in the Manning Veterans' history book.

Howard Andersen


I have a picture of a Harvey Andersen and Lenus Andersen but doubt they would be connected to Howard.

For Virgene (Grimm) Burright I have a picture of her father with his brothers and one of Virgene in a school group photo.
Virgene's parents were Edwin & Helen (Schmidt) Grimm.

Back: Edwin, Melvin, Ernest, Clousie
Front: Paul, Willis, George

1948


Back: Virgene Grimm, Iris Kuhl, and Zita Smith
Front: Ruth Behrens, Rose Ann Rix, Ruth McConnell
1948 MHS graduates: Wayne Alwill, Ruth Behrens, Leone Beyer, Dorothy Blum, Herbert Buschman, Roger Clark, Arlo Dammann, Jimmy Farrell, Virginia Felt, Dick Geith, Marion Godiksen (salutatorian), Marilyn Grau, Colene Gray, Delton Gruhn, Shirley Grundmeier, Russell Hammer, Orville Hinze, Faye Jensen, Don Kasperbauer, Bob Koch, Iris Kuhl, Darlene Lamp, Dale Leinen, Willis Lohmeier, Ruth McConnell, Norma Meggers, Darlene Mincey, David Musfeldt, Coreen Nickum, Stanley Nissen, Geraldine Reimers, Bill Roberts, Merlin Rostermundt, Royce Rowedder, Virgil Rowedder, Charles Schelldorf, Glen Schmidt, Marilyn Schroeder (valedictorian), Shirley Schroeder, Wayne Schroeder, LaDonna Schrum, Zita Smith, Madonna Steen, Lyle Stoberl, Patty Valentine, Alice Wagner, Allen Wegner, Opal Weems
1948 former students: Lois Algren, Margaret Allen, Duane Bingham, Marilyn Bliefert, Jerry Bonnesen, JoAnne Boss, Bob Bringleson, Charles Davis, Delores Dethlefs, Victor Diels, Hazel Doyel, Duane Ellison, Lee Furgason, Virgene Grimm, Lois Hargens, Jeania Hyde, John Kellogg, Donald Kramer, Teddie Marsh, Paul Mentzer, Donna Moore, Barbara Petersen, Dwayne Petersen, Hugo "Junior" Ress, Dean Soppe, Louis Schwiesow, Margaret Singsank, Delores Stamp, Allen Steele, Shannon Sullivan, Betty Umland, Darlene VanVuren, Marvin Willenborg, Carole Wood
May 16, 1946 Spotlite
Large Crowd Sees Ninth Grade Play At School Tuesday
Faculty and Students Are Seen In Comedy
The ninth grade play "The Rugglesses In the Rear," a three Act comedy, was presented in the high school auditorium under the direction of Miss Rosemary Gleason on Tuesday night before a large crowd. The cast included:
Mrs. Rugglesses, a woman of 40 with five children, Miss LaVonne Snell.
Granny Rugglesses, peevish and 87, Mrs. Patricia Locke
Sarah Maud, Mrs. Rugglesses oldest daughter, Virgene Grimm.
Peoria, the second daughter, Rose Ann Rix.
Kitty, the third, Beverly Ochsner
Clem, the youngest, Bob Johnson.
Jimmy Cullen, Mrs. Cullen's 14 year-old son, Melvin Clothier.
Mrs. Cullen, Mrs. Rugglesses' special friend, Mrs. Elaine Bowen.
Miss Sheldon, a talkative seamstress, Miss Caroline Brady.
Carol Bird, 15 and beautiful, Lois Wilhelm.
Elfrida Bird, Carol's cousin and governess, Delores Dammann.
Grandfather Bird, a crusty and aristocratic old gentleman, George Liljedahl
Peter, the oldest of the Rugglesses children, Louis Bohnsack.
Dr. Hamilton, a young physician, Richard Clark.
Others assisting back stage, Jerry Knaack and Delores Dammann.
Programs, Iva Mohr, Mary Jane Grage, LaVonne Armstrong, Mary Kasperbauer.
Music between acts was furnished by Dicky Zerwas, a cornet solo by Stanley Frahm, a trombone solo with Miss Lois Whitney as accompanist, a woodwind quartet, John Pratt, LaVaun Hargens, Betty Lou Popp and Beverly Ruhde. Ruth Musfeldt sang a solo accompanied by Fern Struve.
For Verna (Vehrs) Olberts I don't have any Vehrs or Opperman pictures of her family.
This is the family history that was submitted in the 1981 Manning Centennial book.
Gus Vehrs was born in Schleswig, Germany in 1870. At the age of 12, he came to this country with his folks, and settled in Carroll County, in the Manning area.
Later he married Bertha Opperman in 1895. They farmed in this area until retiring in 1936, when they moved into Manning.
They had 13 children, five of whom still survive. Three are living in Manning. They are: Mrs. Margaret Wegner, Mrs. Helen Miller and Harold Vehrs. They have lived in and around the Manning area all their lives. Then there are Mrs. Henry Jensen (Viola), Audubon, and Mrs. Verna Olberts, Moline, IIIinois.
One of Harold's sons, Richard, has a son, Rex, who will be 14 years old in 1981. He is the only one to carry on the Vehrs name. They are residing in Texas.
Richard Vehrs spent 22 years in the Air Force, and retired in June of 1980 as Senior Master Sgt. They intend to continue living in Texas.
For Alvina (Dammann) Pearson I have a picture of her mother, Emma Kortum, who married Henry Dammann.
I have 2 pictures of a Henry Dammann but he is a different Henry and not Alvina's dad.
Kortum family reunion 1953 at the George Dammann home.


Back Row: Emma, Marie, Rosie
Front Row: Fred, Annie, Meta, Jacob

The city asked me to make high resolution scans of the 6 blueprints of the Manning Water Tower.
Even though I have a large format scanner, I have to make 8 separate scans on the large print and then merge the 8 images into one, which is difficult when there are some crinkles/folds that take things out of square...so I have to adjust and rescan some of the sections so they match up better.
I'm just about finished with one of the three largest prints having already spent 8 hours from start to finish.
The print below was relatively easy with only 4 separate scans in a single column to merge.

The city wants to make full-size reprints so I'm making super high resolution scans of them.
This smaller blueprint is 550 MBs (39x14 inches by 600 DPI) and saved in TIF format...the largest print is 1.2 GBs in size which just about maxed out my software limits.

This blue print is in fairly good condition for being 115 years old, but there was a dime size hole in one spot and the usual scuffs and marks, with dark/light areas. Now is the time to scan something like this - most of the time I'm given very brittle blueprints, documents, and papers that will crack and be very difficult to work with...especially when they are rolled up.
Digitally touching up the defects is what takes the most time with projects like this. I could spend even more hours tweaking it more but feel it is much better now.

August 18, 1902

I'm not even an amateur at reading blueprints but it appears that under each leg there are seven (15 inch thick) slabs of stone/concrete that give 34,000 pounds of resistance against uplift. I'm not sure if the weight of the combined slabs under each leg is 34,000 pounds or it would take 34,000 pounds of uplift to pull out each leg from the ground it is buried in...either way it would take 136,000 pounds of uplift to pull the water tower out of the ground.

Even though I am absolutely swamped with scanning projects and other history projects - when something like this is presented to me - I drop everything and get the scanning done...I have learned from past experiences where I was given opportunities to scan old/rare/one of a kind historical items but then I asked them to wait - GUESS what? A lot of the time the item was thrown away or got damaged or disappeared. So when the city asked me to scan these old rare documents - I grabbed them to work on right away.

If anyone has obituaries for "former" classmates at Manning, please let me know - send a link or if you have an old obituary.
If it isn't obvious to most people after working on history here in Manning for 40 years and 20 years on the Internet, I want to gather any and all history connected to Manning...even if that connection was for a short time here at Manning.
Thanks

Jeff Hargens brought to my attention about the passing of one of our former classmates, who went by Jean when she attended school here at Manning.
I could check the year/s she went to school in Manning but that particular database is sitting in my safe and not in my computer files, but she was part of our MHS class of 1975.
When Jeff told me her name, I did not recognize it but when I saw her picture, then I remembered her.

1975 MHS graduates: Corine Altenhein, James Lyle Anthony, Bruce E. Antone, Cathleen Susan Arp, Cindy Kay Bilsten, Amy Lu Brotherton, Renee Lee Christensen, Peter Joseph Croghan, Jill Renee Escher (valedictorian), Dean D. Grau, Robbie Charles Grundmeier, Jane Francis Hacker, Thomas A. Handlos, Jeff L. Hargens, Jon Merlin Hass, Peter M. Heinicke, Dale H. Hinners, Liesa Deloris Hinners, Ricky R. Jahn, Bruce L. Jensen, Mark Kenneth Jensen, Kerry Lynn Joens, Christine Ann Kanne, Jan LaRae Karsten, Mary Imelda Kerkhoff, David August Kusel, Brian Charles Lage, Suzanne Renee Long, James Russell Mohr, Lynn Davis Mork, Richard D. Mundt, Carol Ann Musfeldt (salutatorian), Todd Randall Nelson, Debra Kay Nissen, Thomas George Opperman, Marcus dosSantos Paes, Bruce Arlo Pfannkuch, Steven Craig Pfannkuch, Johannes Helmut Plessing, Royce Lynn Ranniger, Sharon Ann Reischl, Mary Lou Rohe, Merlin Rohe, Craig Norman Rothfolk, Mark J. Rowedder, Mildred Jean Saunders, Steve Merritt Sebring, Jeff R. Siepker, Karen Rose Sporrer, Larry Francis Sporrer, Dale Kenneth Stangl, Mark Steven Stangl, Lee A. Stein, Judy Mae Stoberl, Marlys Ann Stoelk, Allen Lowell Stribe, Carol Jean Struve, Ronald E. Venner, William Henry Voge, Cynthia Kay Wanninger, James V. Weitl, William Kenneth Weitl, Kent L. Wiese, LindaLou Bernice Willenborg, Maureen Williams, Karen Marie Witt

1975 former students: Michelle Aiken, Barbara Anthony, Esther Benter, Mary Boell, Cindy Brincks, Jeff Chandler, Lori Dentlinger, Lynn Eich, Carol Espenhover, Donna Gerhardt, Dean Graves, Dennis Graves, Russell Hargens, Robert Iddings, Jerome Irlmeier, Jeanine Klemme, Jeri Ann Kloewer, Timothy Lakers, Pam Marr, Steven Mathisen, Luann Miller, Ricky Mohr, Kelly Poldberg, Martha Robertson, Michael Schiltz, Michael Schlichte, Mark Schwaller, Steve Schwaller, Dyann Sheldon, Brenda Shipps, Linda Wanninger, Paula Warner, Paul Weis

Jean's brother, Richard, was with the former MHS class of 1973...

Obituary for Lorie Jean Dahleen



Memorial Service MAY 6 10:00 AM Huebner Funeral Home - Denison
Lorie "Jean" Dahleen
Jean was born February 23, 1957, in DeWitt, Iowa, the daughter of Jack and Phyllis Klemme. She passed away Sunday, January 8, 2017, at Denison Care Center in Denison at the age of 59.
Jean received her education in Manning Schools and then the Denison Community Schools, earning her GED. She worked as a stay-at-home mother and when her boys were older, Hallett's Shoe Store, The Denison Bulletin, KDSN Radio, Farmland, Job Corps. She was baptized in Christ April 21, 1957, in DeWitt, Iowa, and confirmed at Zion Lutheran Church in Denison on March 26, 1972. On September 8, 1973, Jean was united in marriage to Keith Schwenn They had four sons, Matt, Jared, Nick, and Adam. She was then united in marriage to Bruce Dahleen on October 5, 1991.
She loved her children. She loved when her grandchildren came to visit. Grandma's piano bench was the place to be. Taking pictures of her grandchildren was a favorite activity. Her smile and laughter was contagious. Everyone remembers her giving nature and strength of self-reliance. She instilled both of those qualities in her children.
Jean was preceded in death by her parents, and her brother, Rick. Survivors include: her husband, Bruce; her sons, Matt and his wife Allana; Jared and his wife Melissa; Nick; and Adam and his wife Shannon; her grandchildren, Joey, Carly, Kaitlyn, Sage, Jack, Devan, Blake, Kalvin, Taylor, and Easton. Her sister, Sarah and her husband, John Fineran, her brother, TJ Ray and his wife Dianna. Along with other relatives and friends.

In Memory of Helen Kasparbauer


March 26, 1915 - May 6, 2017

Helen Kasparbauer 2004

Helen Steffes married Frank Kasparbauer on November 25, 1935, at Sacred Heart Church in Templeton. They started farming south of Templeton, then in 1973 moved to the Guth Farm northwest of Aspinwall, and eleven years later moved south to the Wanninger Farm located along Highway 141. Frank and Helen have eight children: Sister Jean Kasparbauer, Janice Wilkins, Norbert, Frances Norton, Lois Schechinger, Rita Knapton, Leo, and Dennis.
Helen moved to an apartment in Manning after her husband Frank died in July of 2000. She is a member of the Sacred Heart Church, the Altar Society, and the Catholic Daughters of Our Lady of Fatima #1492. Prior to moving into the Manning Plaza, Helen was active in the Manning Senior Center and several card clubs.

2016 - Helen Kasparbauer celebrates her 101st birthday with the Easter Bunny


Standing: Lois Schechinger, Easter Bunny, Sister Jean Kasparbauer
Front: birthday girl, Helen Kasparbauer
Ohde Funeral Home in charge of services
---
Some history of the farms Helen lived on.

Henry & Dora (Wieck) Guth farm


1917 two adults sitting higher up on the pile: Dora Guth & Clara Ehrichs - rest are Guth children.

Guth Farm - from the Frank Ehrichs collection

Dora (Wieck) Guth

William Wanninger, Sr. farm - from the Frank Ehrichs collection

Brandt farm in foreground with Wanninger farm to the upper right.
To the upper left is the old grade for the original Milwaukee track before it was moved in 1915.
Many years ago Antonia Kuhl lived on this farm with her parents when the old Milwaukee tracks went through the pasture.
This would have been before 1915. There was a grove near these tracks where the gypsies would camp out.
In the evening they would play music and do their "dancing bear" ritual where they wore a bear skin during the dance.
In the morning there would be footprints around the farmhouse windows where the gypsies had been peaking into the house.
Antonia later married Hugo Wilhelm and this information was remembered by their daughter, Lois Peters, who listened to the family stories when she was a kid.
Other information about the farm photos featured above.
William Wanninger was Billy Wanniger's dad.
My grandmother, Clara Ehrichs, and Dora Guth were second cousins.


Brian & Brad Joens
Click to see some of their history

In Memory of Dorothy Frahm


April 14, 1922 - April 29, 2017

Ruby Jahn, Wayne Ranniger, Dorothy Frahm, Blanche Murchland (teacher)

Dorothy Frahm

Visitation and Funeral Monday May 1, 2017, 10:30 AM at United Methodist Church, Manning
Visitation after 9:30 AM
Interment Monday May 1, 2017 at Manning Cemetery
Ohde Funeral Home in charge of services

Dorothy Lola, daughter of Henry W. and Dora (Hagge) Frahm, was born April 14, 1922, at home on the farm in Crawford County, Iowa. She attended Hayes No. 7 country school then continued to work on her parent's farm until about 1948 when they retired.

Following her father's sudden death in 1949, Dorothy continued to live with and care for her mother in Manning. When her mother died in 1966, Dorothy moved to an apartment. Dorothy always fulfilled a role of caregiver, whether working for the Elmer Mueller family in their home, her own nieces and nephews or at the Manning Plaza. She worked in the laundry at the Manning Plaza Nursing Home and Hospital for nearly 32 years, retiring in November of 1998. Dorothy enjoyed driving into her later years and keeping her home. She loved all the Iowa seasons, even snow in the winter. Dorothy was active in the United Methodist Church in Manning.

In 2016, Dorothy moved to the Manning Plaza Nursing Home. Following a short hospital stay, she died at the Manning Regional Healthcare Center at Manning, Iowa, on Saturday morning, April 29, 2017. Dorothy was 95 years and 15 days of age.

Preceding her in death are her parents; brother, Ivan and wife Norma Frahm; and nephews Dennis Frahm and Merlin Frahm.

Dorothy is survived by nephew Kenneth Frahm (Rose Mary) of Templeton; niece Eileen Monson (Gary) of Audubon; nephew Robert Frahm of Des Moines; six great nieces and nephews; other relatives and friends.

Page 88 of the Manning Schools history book

1929


Back: Irene Ranniger, Florence Kruse
Third: Bernice Schroeder, Eunice Ranniger
Second: Irene Jahn, Phyllis Schroeder, Delores Kruse, Berdine Rowedder
Front: Jean Ohde, Louise Ossenkop, Dorothy Frahm, Ruby Jahn

Back: Gilbert Rowedder, Wesley Ohde, Merlin Schroeder, Earl Ossenkop, Vinton Paulsen
Middle: Willis Brus, Willis Mahnke, Lester Ohde
Front: Wayne Ranniger
School picnic - workers

Left to Right: Anna (Mrs. Gus Ohde), Stella Jahn, Ada Frahm,

Dora Frahm

, Mrs. Murchland, Blanche Murchland (teacher), Emma Frahm, Elsie Schroeder, Clara Schroeder, Laura Kruse, Christine Ranniger, Mrs. Bill Schrum, Etta Ossenkop, Hilda (Mrs. Ed) Weller, Ella Rowedder

Hayes No. 7

Henry Frahm farm - from the Frank Ehrichs collection

Klaus-Peter Johnsen of Germany is looking for information about John Schnoor who lived in Manning in the mid to late 1890s, then apparently moved to Denison.
I found some references to John but no details.
There was a Wilhelm Schnoor and family over by Manilla. At this point in time we don't know if or how John & Wilhem might be related. To read Klaus' message click on the "Manning Exchange" link on the left.
If you can help him you can post a message to him or you can e-mail me.
When I get some extra time I'll post the information here that I sent to him.
Dave

Click to see what's going on in Manning

In Memory of Luella (Anton) Mahnke


July 27, 1920 - April 23, 2017

Click to see the tribute

Luella with the Easter Bunny in the Manning Plaza April 15, 2017

Ohde Funeral Home in charge of services.
Visitation Friday April 28, 2017, 9:30 AM - 11:00 AM at Zion Lutheran Church
Funeral Service Friday April 28, 2017, 11:00 AM at Zion Lutheran Church
INTERMENT WILL FOLLOW THE SERVICE AT MANNING CEMETERY

More information coming...

I discovered quite a few pictures from Marilyn's collection of school classmates that I didn't get identified after I scanned them in 2012.
Please help if/where you can.

In Memory of Marilyn (Grau) Rostermundt


December 23, 1930 - April 13, 2017


Click to see the tribute

Detlef & Gottlieb Grau (twins)
Detlef is Dave Kusel's great-grandfather and Gottlieb is Marilyn Rostermundt's great-grandfather.
Porter Funeral Home

In Memory of Lyle "Junior" Schrum


February 15, 1926 - April 15, 2017


Click to see the tribute
Ohde Funeral Home in charge of services.

It is amazing at how many people have absolutely no sense of appreciation for our history.
Again, today (April 15) someone told me how they were visiting with another person who told them that they went through their old pictures and the ones they didn't know who they were - they just threw them away.
I can beg and plead and ask people until I'm blue in the face to PLEASE NOT throw away those old pictures but let me scan them and work with them.
Now I doubt most of those people ever visit my web pages because they see no purpose in preserving history but someday I know that a descendant of theirs will wonder what happened to all of the old family pictures.
Then that future family member will look into the Manning Historical database to see what "Dave Kusel" had scanned and they'll wonder why I have nothing.
If only I could live long into the future to explain to them that their ancestors had no understanding of how important our history is and that they threw away the family history.

Now I know some people's response to me is that it is none of my business what people do with their personal history.
My response is that this history, which is their property, is also part of Manning's history too, so who does it really belong to???

So, again, I'll put out a plea to anyone who has old Manning connected pictures, identified and even if they are NOT identified - please get them to me so I can digitize that history.
If you don't want them, why would you mind if I get them to scan???
Below is an example of a piece of mechanical history that most people would wonder why I spend time writing about it.
This is the type of equipment and the people who operated those things who built our country.
Everyone needs to see and understand why we live in such a privileged time as we do now.
They need to see how hard our ancestors and the pioneers worked and struggled to survive and why we have no reason whatsoever to complain today.
Obviously this is my opinion but I think I can back a lot of it up with history...

Click to read some history behind this belt-driven drill press.

In Memory of Marian (Ohrt) Petersen


April 1, 1924 - April 8, 2017


Click to see the tribute to Marian

A Family Reunion to Die for
April 9, 2017 school play


Click to see the play
Over the next day or so, I'm going to work on more names to identify the various characters in the play.

In Memory of Dorothy (Pahde) Struve


August 15, 1922 - April 6, 2017
MHS 1940 - Dorothy's classmate, LeRoy Hass died on April 1, and Dorothy's first cousin, Marge Kusel, are featured further down below...
Click to see the tribute to Dorothy
April 18, 1937 Confirmation at Zion Lutheran

Back: Robert Kruse, Kenneth Keat, Elmer Meyers, Merlin Jurgensen
Front: Rozora Kuhn, Clarice Keat, Ruth Kuhn,

Dorothy Pahde

, Lorraine Barten, Luella Schade, Naomi Ross, Glen Struve

Last week I finished scanning 2 boxes of Manning Masonic Lodge information, and now I'm going through a trunk filled with more lodge history.
I go through each document and piece of information one by one.
If I don't I'll miss something that has extra historical importance.
What first caught my eye was the Censorship stamp on this typical lodge post card.
At first I misread the year as 1923 but then after scanning and zooming in I saw it was 1943. Now this kind of made sense during WWII but I had never seen any general mailing with a censorship stamp...only when military individuals mailed letters.
Then I noticed the name, Albert Buss, and now it made a little more sense but I'm still curious how censorship worked during that war...especially since it was mailed by a civilian/civilian group.
It may be that because the lodge formally worked with the US government/military, similar to the way some of the religious organizations did, that they agreed to extra care when mailing information about any military personnel.

If someone can expand on this topic, please let me know.
This post card will be used with Albert's military story.
I have so very little information about him and no picture.
Now many people might wonder why I think this is extra important historically...I'll explain more in a few days.

Postcard from Alaska


1 example from the Logeland Studio wedding packets.

There are still quite a few Logeland Studio wedding packets available.

Click to read about this important project.
It will help to financially support the Manning Veterans' history book project.

What makes up a community?
Just ONE person
who is a son or daughter
who is a brother or sister
who has a school chum
who is related to someone in that town
whose friend has a friend in that town
whose friend is related to someone else in town
who may have moved away but still thinks of the place they grew up as home
We would like to hear from you, the "1983 Leaders of Tomorrow" who have relatives and chums in your hometown of Manning, Iowa.
In their own words
Attention "1983 Leaders of Tomorrow"


Who is the sister of the meteorologist linked below?
Click to see the answer in her own words

Who grew up on a farm south of Manning, has chased tornados, and is now a meteorologist for the National Weather Service?
Click to see the answer in his own words

I have been receiving questions from various "1983 kids" about what type of information we would like them to write about.
Please read through the meteorologist's story to get ideas for you own personal write-up.
Then send me an e-mail so we can work out your story.

Note: Your story does not have to be as thorough as found at the link above but at least send us a couple paragraphs to bring us up to date from 1983. Here is the DIRECT link to the 1983 web page.

Parents of the "1983" kids - please encourage your children to send in their updated information and any pix they may want to include.
Sometimes a little nudge by mom or dad will get the ball rolling!
Each 1983 "Leader of Tomorrow" has interesting family history.
Here are the names of the "1983 kids" who we are looking for an update from...
Aaron & Courtney Potthoff, Adam Croghan, Andrew & Amanda & Brandon Puck, Alex & Abbey Ranniger, Allison & Megan Keese, Angela & Heather & Michele Hass, Angie & Alan Irlbeck, Bradley Christensen, Bryan & Nathan Rohe, Chelsea Souter, Christin Ann Fara, Christopher Wegner, Cole & Ty Henderson, Dale & Vanessa & Derek Hargens, Daniel Wayne Tibben, Daniel & Janelle Stribe, Dawn & Derrick Rohe, Dawn & Michelle Willenborg, Elizabeth & Jamy Zinke, Ericka & Andrea Ehlers, Gary & Beth & Tim Ferneding, Heather & Jessica & Jimmy Switzer, Jackelyn McKeighan, Jamie Jo Irlbeck, Jeffrey & Joey & Jeremy Irlbeck, Jeffry & Kelli & Jason Lorenzen, Jeremia Rex Macumber, Jennifer & Jason & Renee Knueven, Jennifer & Jeremy Misselhorn, Jeremy Puck, Jessica Rasmussen, Jill Kienast, Joe Stein, Joseph & Mackenzie Hinners, Kasie & Andrea & Amy Lorenzen, Kenzie Kae Kerkhoff, Lauren & Shad Bauer, Marte Wanninger, Matthew & Mandi Weitl, Melissa & Angie Pfannkuch, Michael & Amy & Jeremy Kasperbauer, Michael & Michaela Hargens, Melissa & Michaela Vinke, Michael & Matthew Siepker, Michaela & Crystal Ehlers, Natasha Vonnahme, Ryan & Rachel Pfannkuch, Sabrina Lee, Sarah Kaszinski, Sheri & Trena Bell, Tara Zeman, Stephen & Ryan & Darren Andersen, Tonya Jo Wurr, Tiffany & Michelle Jahn, Tim & Matt Hugeback, Brian & Katie & Steph Beck, Troy & Robin Wanninger
If you send me some information about yourself, I may also be able to find some pictures of your parents, grandparents, family members that I have in my database (as shown above).
We can use them in your story along with your "1983" picture.
We'd like to hear from you !!!
What ever became of the
1983 "Leaders of Tomorrow"
Have some of your "Dreams" come true?

"Let it be known that he who wears the military order of the purple heart has given of his blood in the defense of his homeland and shall forever be revered by his fellow countrymen."
George Washington, August 7, 1782
Just as a reminder: the Manning History book committee continues to work on a Manning area Veterans' history book project.
For those of you who are Veterans or have/had Veterans in your family - will you come forward?
The history book committee will do their best to get as many pictures and information about the 1000+ Manning Veterans but we can't do it all by ourselves.
How many small communities do you know have published 5 history books? The first one was the History of Manning 1898, then the 1981 Manning Centennial book, next the 2006 Manning Quasqui book, and most recently the 2009 Manning School history book. Probably the last book to be published will be the upcoming Manning Veterans' book - unless someone comes forward in the next generation to take over these projects after I'm gone. Will you help with the Veterans' history book project? If you are a Manning connected Veteran or are presently serving and do not submit your military connected pictures and infomation you probably won't be in this once-in-a-life-time Manning Veterans' history book. With a limited number of volunteers we can only do so much on our own but will try to get pictures of as many Veterans as we can. There are over 1000 Manning Veterans so we have a long ways to go before the book can be published.
Manning Veterans are slowly coming forward and below is another example. We hope to eventually get more pictures and information for Mike to put in the book but for now this is what I have to show to you.
Amos Rutz WWII
One thing that many Veterans and people who are submitting information have not fully understood is that this next Manning history book is specifically a Veterans' only book. It won't be like the Centennial or Quasqui history books were, where there is a Veterans' section along with other community aspects. We are aiming for a 2-volume book (around 1090 total pages) which will really be unique!!!
This book will be ALL Veterans' information (and the post auxiliaries) - hence it won't be a "Name, Rank, and Serial Number" only history but we want a complete history for each Veteran.
For instance - below is Louis Boell's picture and the information that was published in the Veteran section of the 1982 Aspinwall Centennial history book. It has the basic information but we are looking for more and I spoke to Louie by phone and he sent more pictures and information - also for his brothers.

To see what Louis submitted click on the link underneath "Are you a Manning Veteran" shown below.

Note: we also want some family background such as parents and grandparents. All too often you will only see just the Veteran's name with their basic military information but without the family connections it will be difficult for future historians and genealogists to know for sure who this person belongs to.

Are you a Manning connected Veteran?

I would like to hear from you!!!
We are starting a Manning Veteran history book project and if you don't come forward you may not be included in the book. NOT because we want to intentionally leave you out but because you didn't come forward.
Same goes for those of you who have Veterans in your family who have passed away. If you don't come forward and help by submitting Veteran connected pictures and information your Veteran may not be included in this once in a life-time Manning Veterans' history book.

Please e-mail me about your Veteran questions manningveterans@davidkusel.com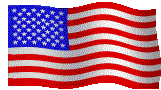 The United States flag
is proudly displayed here and NO other flag is as IMPORTANT!
1 Manning citizen served in the War of 1812
48 served in the Civil War
1 served in the Indian War
3 served in the Spanish American War
300+ served during WWI
550+ served during WWII
87+ served in the Korean war era
65+ (more names need to be found) served in the Vietnam era
55+ (many more names need to be found) served from 1975 to present
25 paid the ultimate price with their lives defending the U.S. Flag
Are you a Manning Veteran?
Are you currently serving and have a Manning connection?
We are starting the Manning Veterans' history book project
Don't wait until you see "Deadline" or it WILL be too late!!!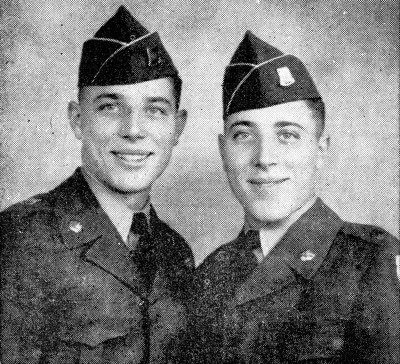 Click to read promos for the Veteran book


There are a lot of WWI and some WWII Veterans pictures with no IDs.

Before you spend time scanning pictures
please look at these instructions


I appreciate your efforts scanning pictures for me but if you only make low resolution scans you are really wasting your time. High resolution scans are the best and only way to really preserve those old pictures.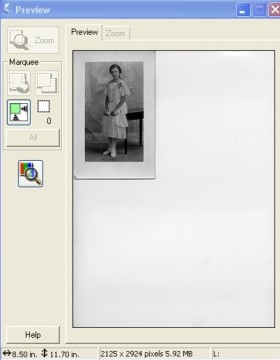 Click to see the tutorial
If you simply don't want those old family pictures you inherited please don't throw them - send them my way.
A lot of times I can recognize a face or location in those old pix.
---
One thing to keep in mind while you are looking for pictures - if they are glued in old scrap books please do NOT try to pull them out or cut them out. I can scan the whole page of the scrapbook and crop out the pictures you want to use in the book. If you attempt to forcibly remove the pictures you will probably damage them and when I scan them that damage will probably show up. This means I'll either have to use my graphics program to touch up the damage which can take a lot of time, or if they are badly damaged I just may not even take the time to scan them.