John Mellencamp "Small Town" 1985

I'm currently working with a Keat descendant.
We are sharing pictures and information and are hoping that other Keat descendants and relatives will come forward with pictures and information.

I've added some of the new Keat military information to their perspective names in the Veterans' section.
This is where I would like to start with other Keat connected individuals - military pictures, documents, discharge papers, honors, medals, etc to scan and add to their stories and my Manning database.
Obituaries that I don't have for the Keat and connected family members will also be very helpful.
Other family names that married into the Keat family: Tate, Groteluschen, Campbell, Schultz, more.
Here are the Keat connected Veterans we are looking for pix and information: Civil War, Martin Van Buren Tate; WWI, Harry Keat & John Keat; WWII, George Keat & Leola (Keat) Petersen; Korean era, Wesley Keat, Sr., & Larry Keat.

Did you know that Manning had a fair grounds?


When Dorothy (Petersen) Rowedder (husband Glenn) passed away in 2013, I talked to her children about old Manning and family pictures and history that I could scan. One of the items they showed me was an 1885 fair program.
I recently scanned it and down below are several pages of the 36 page booklet.

People from out of town are always amazed at what Manning has today, but if they knew what Manning also had in the past, they would be blown away in amazement.

MANNING DISTRICT FAIR
On January 20, 1883, J.W. Gardner organized what was called the "Manning Union Fair and Driving Park Association". This became an annual event featuring ten different horse racing events. These events included ladies driving, trotting double, three year old, three minute class, two minute 30 second class, pacing, trotting free for all, running a half mile, running mile and repeat, and the one mile dash.
In 1888, a featured event of the fair was a balloon ascension and a parachute leap. This event never took place because of the negligence of the aeronaut and an unfavorable wind.
There was an excellent display of stock and implements; ladies filled the floral hall with their beautiful flower arrangements.
Probably the greatest danger that threatened the success of the association was the freedom with which they permitted gambling, licensed shell games and fortune wheels, because where spirited speeding is made, gambling always follows. The last race meet of the Driving Park Association was held July 3 and 4, 1895.
This was one of the most successful meetings that the association ever held although it was the last. Over 3000 people attended.
In 1896, the grounds were sold to Samuel Bingham. This included an area of about 50 acres which he purchased for $1700. For a time there was some agitation of converting the grounds into a park, which lacked the proper amount of support at this time.
In 1898, a one-half mile race track was under advisement by H.D. Radeleff who contemplated placing it southwest of his artificial lake, now part of Sextro's Addition to Manning. The indications were that he expected to plant a park and turn it into a general pleasure resort, something that Manning was in great need of at this time.


The front and 2nd pages are badly damaged, but the rest of the booklet is in good shape.
While handling and scanning this old document can do more damage, I explained to the family that it is now or never to digitize it so it can be preserved.
If you wait many more years with old paper documents like this they will get to the point where they'll just crack into pieces and return to pulp dust - there will be no way to scan them at that point. The acid in the paper and exposure to light continues to deteriorate them.

So if you have old Manning pictures, documents, programs, etc. - get them to me so I can digitize them and preserve them in my database.

1885 Manning Union Fair


Front page

page 4

My best guess is that what is shown as the Doud Milling Company building in this next picture was originally the Northwestern Elevator and then later purchased by the Doud Milling Company owners with their main building located where Orland Fara had his office area.
U.L. Patton moved his elevator from Albion to Manning in 1882, operating near the NorthWestern rail yards. The Patton Elevator was 36 by 48 feet, three stories high. It had a 18 by 26 foot brick engine room containing an 18 horsepower engine and its bins held 20,000 bushels. Patton continued the elevator until 1896; it was renamed the NorthWestern Elevator, and subsequent owners were A.T. Bennett, Joseph Wilson and S.B. Fritz.
The Doud Milling company can be seen on the far right.
You can see the same Doud building shown in the middle that I'm thinking was originally the Northwestern Elevator, and then the Northwestern Depot to the left.
The train in the background is running on the Great Western railroad tracks.
Great Western elevator on the left with their tracks in the middle.
The Northwestern tracks are on the right heading northeast to the trestle bridge

Just think how totally amazing this scene is!!! and I don't mean the what you see but what is going on in Manning at that time.
Three different railroad companies running through Manning hauling supplies and people in and out. The Milwaukee to the north is brand new, and the original 1881 Milwaukee tracks that ran just south of this view would still be there, but scheduled for removal - a major project itself.

page 5

page 28

page 29
The People of Manning Extend a cordial invitation to capitalists who wish to make an HONEST living and help to build up our promising young city, to visit us and see what inducements are offered...

inside back cover


2 different fairs in Manning


1883

1892
Now some people would think situations and time-frames like this in Manning's past would be a tough act to follow - well...if you are paying attention at all, you can see this is far from reality with the "honest & capitalist" hard working citizens of Manning today.

Norma Luetje
Visitation Zion Lutheran Church - Arcadia Thursday, July 25, 2019 5:00 PM Arcadia, Iowa
There will be a prayer service held at the church during the visitation at 6:30 P.M.
Funeral Service Zion Lutheran Church - Arcadia Friday, July 26, 2019 10:30 AM Arcadia
Visitation will resume at the church at 9:30 A.M. on Friday until 10:15 A.M.
Norma Jean Luetje, age 91, of Westside, Iowa, passed away on Friday, July 19, 2019 at St. Anthony Nursing Home in Carroll.
Funeral service will be held at 10:30 A.M. Friday, July 26, 2019, at Zion Lutheran Church in Arcadia with Pastor Ben Dose officiating. Casket bearers will be Norma's grandchildren: Jerrod Luetje, Jaggar Luetje, Dennis Glathar, Rob Luetje, Rebecca Luetje, Adam Luetje, Andrea Luetje, Sarah Grothe, Jaxx Luetje, Justice Luetje, Jacob Luetje, Joy Luetje. Burial will be in the Westside Cemetery.
Friends may call at Zion Lutheran Church in Arcadia after 5:00 P.M. on Thursday evening where there will be a prayer service held at 6:30 P.M. Additional visitation will be held at Zion Lutheran Church from 9:30 - 10:15 A.M. on Friday morning. Funeral arrangements are under the direction of the Dahn and Woodhouse Funeral Home in Carroll and online condolences may be left for the family at www.dahnandwoodhouse.com
Norma was born on March 4, 1928, in Manning, Iowa, she was the daughter of Hugo and Adelaide (Wiese) Schrum. She was baptized and confirmed at Zion Lutheran Church in Manning. She graduated from Manning High School in 1946. After graduation she continued to work at the grocery store until her marriage. She married Wendell Luetje on December 11, 1946, at Zion Lutheran Church in Manning with Pastor John M. Ansorge officiating. The Luetjes farmed in rural Westside for 42 years before moving to the town of Westside in 1987.
Norma enjoyed bowling; she went to many National tournaments in several different states. She also enjoyed playing cards with friends. Wendell and Norma also made several trips with friends to many states. They also liked their trips to Las Vegas. Norma would spend many hours sitting at her dining table looking out the window watching her birds visit the feeders and the bird bath, watching her St Louis Cardinals and college basketball. She was an avid collector of cardinals. She loved and enjoyed her Grandchildren and Great Grandchildren. She was a special Grandma Norma to the foster children and treated them like her own.
She is survived by her three sons: James and his wife Myra of Westside, Jerald and his wife Kathy of Waukee, and Jay and his wife Cat of Westside; her daughter Judith Edwards and her husband Jack of Buckeye, Arizona; her grandchildren: Dennis Glathar and wife Jennifer, Rob Luetje and fiancé Jane, Adam Luetje and wife Laura, Sarah Grothe and husband Jon, Jerrod Luetje and wife Katie, Andrea Luetje and her fiancé Eric, Jacob Luetje, Jaggar Luetje, Jaxx Luetje, Justice Luetje, Joy Luetje and Rebecca Luetje; eleven great-grandchildren; and numerous nieces and nephews.
She was preceded in death by her husband Wendell in 2011, her granddaughter Sheri Lynn Luetje, her parents Hugo and Adelaide Schrum and her mother and father-in-law Juergen and Martha Luetje.
Note: siblings - girl died in infancy, Delores Schrum, Dorothea Musfeldt, Roy Schrum, Margaret Thielen
Ninth grade graduation

Back: Marian Hoffman, Betty Mincy, Jean Blum, Eddie Meggers, Sara Diamond, Ruby Book, Alvan Kuhse, Joanne Grundmeier, Leota Carter, Marie Sextro, Bill Addison, Ruby Lohmeier, Margaret Hammer,

Norma Schrum

, Betty Olbertz
Middle: Shirley Coleman, Lucille Genzen, Zona Duff, Norma Dau, Delores Wagner, Franklin Mohr, Virgene Ruhde, Alvan Jansen, Donna Schacht, Kenneth Pfannkuch, Donna Fae Mohr, Ruth Musfeldt, Madlyn Cramer, Loretta Lerssen, Mildred Lechtenberg
Front: Norman Arp, Mary Jane Dales, Duane Olbertz, Donna Rowedder, Robert Hinners, Ruth Brady, Mrs. Ida Beck (teacher), Patrick Miller, John Keane, Donna Jean Cramer, Marvin Bogatzke, Donna Belle Joens, Mary Lorraine Jacobsen

Click to read about Norma in school

Dorothea Schrum MHS 1942

Roy Schrum MHS 1949

Hugo & Adelaide (Wiese) Schrum

This is what is GREAT about Manning!!!
Citizens constantly working to maintain and improve upon all aspects of the community.

We would like to invite all our MMU customers to our Annual Customer Appreciation next Thursday, July 25 from 4-6pm at the new Kerkhoff Shelter House located at Trestle Park in Manning. Whether you have our electric, water, natural gas, or any of our communication services, we want to celebrate YOU, our valued customers!
At 4pm, there will be a brief ribbon cutting ceremony for the new shelter house followed by a free meal, freebie gifts & fun for the whole family!
We will have the Lineman 360 for customers to try out again, Boom Truck rides, and the ambulance & police car will be available for people to check out as well.
We hope to see you next Thursday, July 25th and ask that you help us spread the word.
Plus, the 1st 150 MMU customers through the doors that night will receive a free rain gauge or coffee cup.

The IKM-Manning Fine Arts Boosters are again offering families in our district the chance to purchase their children's school supplies for a flat fee.
The Boosters will purchase the supplies, put them together for your student & then parents just have to pick up their child's supplies the night of their open house.
These school supply orders are only for kids Preschool through Middle School.
Orders may be placed by contacting Bobby Doyel at 515-971-6163 or Beth Swearingen at 712-830-7063. Orders are due by: Wednesday, August 7, 2019.
All proceeds will go back to promote the Fine Arts programs for our kids! This one stop shop is a win, win for everyone!


Here are the following School Supplies Fees per grade.

Preschool
Irwin
$22

Preschool Manning
$16

TK/K
$30

1st
$34

2nd
$24

3rd
$22

4th
$44

5th
$46

6th
$51

7th
$51

8th
$51

Please consider purchasing Raffle Tickets in support of the WCIHF Golf Classic being held on Friday July 19th!


The combined prize packages are valued at $1000.
This is the Foundation's biggest fundraiser of the year - your support is greatly appreciated!
Drawing will be held on Friday at the conclusion of the tournament.
Ticket info below.
Please support the Foundation in their mission to provide excellent healthcare, to promote healthy & wellness for our community members and to support Manning Regional Healthcare Center.
Tickets are available at the following locations:
First National Bank
The Manning Pharmacy
State Farm
Templeton Savings Bank
City Hall
Horizon

Business owners, please consider participating in the Hwy 141 Garage Sale on August 2 & 3 with in store specials, sidewalk sales or promotions.
Register by July 22nd if you would like to be included on the Garage Sale Listings.
The listings will be distributed at Caseys, Jet Xpress & Debs, plus added to the Monitor as an insert and placed on the following websites: 141sale.org and manningia.com.
Registration forms are available on the manningia.com website, TSB and in last week's Monitor.

I temporarily got sidetracked the last few days by another collection that I wanted to go through again and rescan things and scan things I missed when I worked on this collection almost 20 years ago.
It is the Jessie (Stribe) Nissen collection and it is always amazing at how many cross-connections there are between totally different collections I work on...for instance, the Kroeger collection further down below has Ohrt connections and so does this Stribe/Nissen collection.

Alvina (Ohrt) Stribe - Mrs. George

Merlin Nissen

I always ask people to tell me when they see mistakes I make and for this picture above I accidentally listed it as Melvin Nissen in the file name. I have shown it in other web page features over the years but no one caught the error. When I rescanned this picture - this time I noticed that it was Merlin Nissen written on back instead of Melvin.
I wanted to confirm this so I e-mail his daughter and she confirmed this is her dad.
I think I'll use this picture of Merlin along with his other military pictures and information in the Manning Veterans' book. Very fitting that as a boy he poses patriotically and then later serves during WWII.


While I need to finish the Voge/Lamp collection that I have been working on for a month, I will probably first feature the 100th Anniversary of the Manning American Legion on my web page.
This event was held on July 14, 2019. I captured both audio and still imagery of the event and will also include some detailed history I've scanned over the years.

Kroeger scrapbook - updated just below July 10

Kroeger, Gosch, Ohrt and more...

While the Kroeger name tends to be more of a Westside, Vail, Arcadia area family name, there were some Kroegers who lived here in Manning and just to the northwest of town. I'm not going to explain all of the connections, partly because I don't yet know all of the connections, but since these family names are pictured in the scrapbook, they do have connections.


Ernest, Otto, Herbert Kroeger

Elsie, Ella, Annie Gosch

Ella Kroeger

Dorine & Russell Kroeger - Lyden Studio

Russell & Myra (Faber) Kroeger February 7, 1950

Otto Kroeger - another WWI Veteran I did not have in my database

Gustav & Alvine (Martens) Kroeger
Ella and Otto Kroeger's wedding


Back: Emil Gosch, Otto Kroeger
Front: Mamie Gosch, Ella Kroeger

Otto Kroeger died in Lake View
Ella Dorothy Gosch died in Manning, buried in Westside
Married in Arcadia July 14, 1921
Otto, son of Gustav H. Kroeger and Alvine D. Martins
Rose Brandt 1897-1967 - second wife of Otto
Ella, daughter of Hans Gosch and Wilhelmina Ohrt
Children of Otto & Ella
Dorine Wilhelmina Kroeger married Charles Taronowicz
Russell Kroeger married Myra Faber
Ohrt siblings


Minnie Biehl, Hans Ohrt, Katie Fonken
Hans Ohrt married Lena Johannsen

Minnie (Ohrt) Gosch-Biehl & Henry Biehl

Merle Stoelk & Grover Bartels (Manning auctioneers)
104 Center Street - Minnie was known as "Grandma" Biehl to everyone at that time.
Children of Hans Gosch & Wilhelmina Ohrt


Standing: Otto, Ella
Seated: Emil, Jack
Hans buried in Laurel Hill Cemetery in Douglas, Nebraska
Wilhelmina buried in Hayes Township Cemetery, Crawford County
There were 3 other children who died in infancy
Unknown group


Ella (Ohrt) Gosch far right

Dora Ohrt

John Ohrt
John Ohrt married Margretha Jifsing

Children: John, Hans, Catherine married Albert Fonken, Dora, Minnie married Hans Gosch and then Henry Biehl, Emma, Henry married Emelia

Step-sisters


Ella Ohrt & Lena Oeser

Unknown family and home


From the Kroeger collection
Ohrt family - unknown farm location


Back: Henry Ohrt, Hans Ohrt
Front: ??, Katherine (Frahm) Ohrt, John T. Ohrt, Catherine (Ohrt) Fonken, Albert Fonken, Dora Ohrt

This is what the original photo looks like - faded and deteriorating.
Badly damaged certificate folded in the pouch shown way down below.


Agnetha Wilhelmine Ohrt confirmation

Image captured from the Internet


My scan of Hans Gosch with Percheron draft horses pulling his beer wagon

Hans Gosch Hangs Himself


He Was Out Of Work
Had Driven Beer Wagon and Lost Job and Would Take No Other Employment.
Wife Finds Him Suspended by a Rope in a Wagon Shed, and Dead for Hours.
Hanging himself with a rope in a buggy shed at Twentieth and Ontario Streets, Hans Gosch was found dead this morning.

He was discovered by his wife who was wondering what had become of him, since he had not been at home all night.

Gosch formerly drove beer wagons for various brewers.

He has been out of work some time and grew despondent after making repeated efforts to get another beer wagon to drive.

He believed that he had a special aptitude for that particular sort of job, and would accept no other kind of work.

Gosch was 45 years of age and had lived in Omaha eight years.

For over a week, Gosch had been a victim of morose moods. He would return home late nearly every evening from up town and fall asleep in his chair. Often he would not go to bed. He has been so gloomy that he would speak scarcely a word to his wife or his children.

Late Tuesday night he returned to his residence at 1920 Van Camp Street, and after sitting gloomily in his chair for a long time he finally left the house. When asked where he was going he did not answer.

After several hours had elapsed his wife lighted a lamp and went in quest of him. After her investigations at the barn she saw a figure stretched upright in a dark corner of the buggy shed. An instant later she realized who it was and began screaming. The lamp dropped from her hand and went out. Frantic with fear, she continued screaming until she roused the neighborhood.

When it was found that the man's life was extinct the neighbors notified the police. The body was cut down by Sergeant Sigwart and taken in charge by the coroner. The toe of one of the man's shoes barely touched the ground, and his face was already discolored. His eyes were staring and his tongue protruding.

The noose of the clothes line about his neck had cut deep into his flesh. He had strung the line over a roof beam and secured it. Then he had leaped off a beer keg.

Gosch was the father of four children, the eldest of whom is 12 years old. He has driven a beer wagon for several years, having been employed by the Storz Company, the Schlitz, and the Krug Company.

The inquest will be held Thursday.
Claus and George Gosch, brothers of Hans Gosch, state that although Hans was out of work he had enough money to care for himself and could have cared for by the members of his family, even if he had remained out of work indefinitely. They think therefore, that it was not despondency that caused him to take his life, but some temporary mental derangement.

Historical information
Born: December 29, 1864
Died: August 3, 1904
Cemetery: Laurel Hill Cemetery, Omaha, Nebraska
Wife: Wilhelmina Ohrt
Children: John, Otto, Emil, Ella Kroeger
Mother: Maria Christina Schlichting born in Germany around 1840 - died unknown
---
For about a week, I've been scanning a special collection brought to me - kind of out of the blue.
A good friend and helper of mine made first contact with this person on a genealogy website several months ago. She encouraged her to contact me and let me scan her pictures and history.
So one day she called me and said she could bring her large scrapbook to me to go through.

BOY, am I glad she did!!!
There are a lot of Manning names and connections and like usual, some very unique historical stuff to scan.
Here is the first sampling.
I can scan 100 unidentified pictures and not find anyone who can help with names, BUT this was NOT the case with this country school picture.
When I scanned the picture, I immediately recognized a face in the back row...This boy had to be a Rowedder and sure enough after confirming him with a nephew, he is Lyle "Cookie" Rowedder.
Now this gave me a time-line to work with so I checked my country school database and sure enough there was someone in this age group still living here in Manning.
She is Virgene (Kruse) Kroeger.
So I printed a copy and took it to show her in the Manning Plaza.
She smiled and said "Oh My" and started to name off one student after another.

I was actually shocked since I generally won't find anyone who can ID these unidentified pictures, or someone who will come forward to help when they see it on my web pages.

It is times like this that really make all of my time and work very rewarding.

Now just think if I didn't have any names for this picture - it is basically what Julie, featured above, is going through. She wants to know her family but runs into brick walls.

Virgene has a couple of guesses and didn't know several more, so if anyone can help - please let me know.
Here is that picture.

Washington No. 3


Back: Verna Kroeger, Lyle Rowedder, Russell Kroeger, Lois Brockmann, ??
Middle: ??,

Virgene Kruse

, ??, ?Merlin? Brockmann, ?Vetter?
Front: Ken Petersen, Duane Vetter

Mildred Kaspersen was Virgene Kruse's teacher

Page 62 in the Manning Schools history book
Often there are bits and pieces of Manning history in a family scrapbook that don't have any direct connection to the family.
Case in point...the document below was in the Kroeger scrapbook that has a unique homemade cover.

Western Town Lot Company sale of Lot 1, Block 15 from V.B. & Susie Mayberry to George P. Schelldorf


One of Manning's pioneer merchants, George P. Schelldorf, was also the town's original "Music Man." George and his brother, William opened the Schelldorf Drug Company in 1903, which provided the citizens of Manning with medicines, a soda fountain and retail goods, plus musical instruments which George sold door-todoor using a buckboard for the pianos which were demonstrated by his daughters. Thus, Mr. Schelldorf sold many Manning-area families their first piano, violin, or Edison phonograph.
George Schelldorf arrived in America with his parents when he was five years old from Polhude, Schleswig-Holstein, Germany, and began his career in Manning as afield man for the Arney Brothers and Dethlefs Hardware and Implement; he married Emma Dau in 1893. Emma was born in DeWitt, and moved to Manning with her parents, Mr. and Mrs. Fred Dau, in 1882, when Manning was one year old. In 1894, George be came associated with C.H. Reinholdt Hardware and Implement Company. George and Emma had four children: Louis (1894), Herbert (1896), Milda (1898), and Florence (1904). The Schelldorf home built in 1915 still stands on the corner of Sue and Second Streets.
Mr. Schelldorf was a fiddler, and his musical aptitude was inherited by all of his children. Louis, Herbert, Milda and Bruno Thompson formed, one of Manning's earliest musical groups. George also brought the first covered automobile to Manning. George Schelldorf retired in 1919; he spent six winters in California and took a trip to Europe in 1927 with his family. He passed away in 1937.
Louis Schelldorf married Alma Pfoltner, and the couple had two children, Geraldine and Charles. Herbert married Luella Knapp, and they had one son, Wayne. Milda married William Rath, and they settled in Omaha with their children, Betty Louise and Robert. Florence married Ted Rix, and they had one son, Richard. Louis and Herbert established the Schelldorf Brothers Clothing Store in 1913, and owned the store jointly until 1947, when Herbert sold his share to his brother-in-law, Ted Rix. Ted and Louis sold the clothing store in 1951, thus ending forty-eight continuous years of a Schelldorf mercantile establishment in Manning.

The other Schelldorf & Mayberry pictures below are from various other family collections.

Schelldorf home 703 Second Street
While I have some Schelldorf pictures, I don't have any of George, his wife, or his brother William.
There were lots of Schelldorfs in Manning at one time and hopefully some of those descendants/relatives will contact me and bring their old Manning connected pictures to me to scan and add to my database where they will be preserved.
Mayberry was not a common name and I had never seen the V.B. Mayberry name before.

MRS. LUCY BARSBY
Mrs. Lucy A. Barsby, 97, one of Manning's oldest residents, died Thursday afternoon, August 31, 1967, at St. Anthony Hospital in Carroll.
Rites will be held at 2 p.m. Saturday in the Ohde Funeral Home here, with burial in the Manning Cemetery. The Rev. Robert Ahrends, minister of the Manilla Presbyterian Church will officiate.
Mrs. Barsby was born May 21, 1870, at Atlantic and as a young girl moved to Manning with her parents, Alex and Amanda (Brady) Mayberry.
She was a milliner. On January 4, 1900, she married Frank Barsby and they farmed near Manning until moving into town in 1923. Mr. Barsby died in 1948.
Mrs. Barsby continued living in her home until being taken to the hospital four and one-half weeks ago.
She is survived by one son, Earl Barsby, Manning; two grandchildren, and five great grandchildren. Two brothers, Scott and Charles Mayberry, preceded her in death in addition to her husband.

For decades I was aware of Scotty Mayberry - the famous "pancake" man.
I have his obituary but no family history was included, although I assume he is connected to V.B. Mayberry.
So again, if any Mayberry descendants/relatives see this story I hope they'll contact me and work with me on their Manning family history.
"SCOTTY". . Wearing the familiar chef's apparel

Scott Mayberry, 72
February 13, 1952
"Pancake King" Was Returning From Vincent
Mishap Occurred Two Miles South of Auburn on Highway 71; Car Demolished
Scott Mayberry, 72-year-old Manning business man, was killed instantly last Wednesday night when his car crashed into the rear of a stalled truck two miles south of Auburn, in Sac County.
Known to thousands of persons in Iowa and adjoining slates for his appearances at countless pancake feeds, Mr. Mayberry was returning from Vincent, near Fort Dodge, where he had staged such an event earlier that day. The fatal accident happened at 9:30 o'clock.


Scotty (passenger) with the world's largest hog 1415 pounds.

MANNING ROLLER MILL
Back in 1882 the Manning Roller Mill was established by V. Roush. The mill was 32 x 42 in size, with an engine room 16 x 32 which contained a 45-horsepower engine and boiler. The building was three stories high, had three 42-inch stone burrs for grinding wheat, and one 36-inch burr for corn and feed. The reducing capacity of the wheat burrs was 200 bushels per day.
Roush sold a half interest to J. Kuhn in 1883 and Kuhn and Roush operated as such until 1888 when D.W. Sutherland bought a two-thirds interest and Kuhn the one-third and the firm was then known as Kuhn and Sutherland.
After several changes of partnership with Sutherland he became the sole owner when he rebuilt the entire building after a disastrous fire in 1898. Soon after that a part interest was sold to Royal H. Doud, grandfather of Mamie (Doud) Eisenhower, and the firm name was changed to Doud Milling Company.
The mill put out about 75 barrels of flour daily. In 1901 R.H. Doud and his brother, Ben, decided to go to Council Bluffs to manage a large mill and R.G. Sutherland and Joseph Wilson became the new owners. The mill progressed with continual improvements being made in its operation over a period of years and the success of the business prompted a joint operation with the establishment of another Doud Milling Company mill in Denison under the ownership of Bert Fitch. The joint operation of the two mills became more successful when Mr. Fitch perfected a pancake flour recipe that proved to be their best sales asset.
Scott Mayberry entered the firm in the late 20's and became a joint owner with R.G. Sutherland. The pancake flour was manufactured and distributed under the name, "Fidelity Pancake Flour" and for the next 25 years Mayberry traveled this part of the state demonstrating the flour and built it up to a flourishing business. At this time, to promote the product outside the state, the company sponsored the Joe Bauer Paragon Orchestra of which Art Rix was a member, by offering financial assistance to help purchase a bus for the orchestra. The name of the group was changed to the Fidelity Orchestra, the name of which, along with the Fidelity Pancake Flour logo, was put on the side of the bus and so through the bookings of the orchestra the product became known throughout eastern Nebraska and parts of South Dakota.
The pancake flour demonstrations came to an end when Scott Mayberry, who was returning home from a demonstration at Vinton, was driving through a heavy rainstorm at night and struck a vehicle parked partly off the road, and was killed. The flour recipe was eventually sold to Pillsbury who continued its manufacture with slight modifications.
Earl Barsby became the new joint owner with Sutherland and he, along with the help of George Ehlers, a long-time employee, operated the mill with the help of several others until June 1, 1954, when it was sold.

Doud Milling Company

Later became the Manning Ag Center
This next item from the Kroeger collection is amazing!!! and something I had never seen before.
It was made of sewn cloth and had 2 pockets. In the pockets were a passport, citizenship document, and confirmation certificate.
The citizenship document caught my eye when I saw E.M. Funk.
Having worked on Manning's history for over 40 years, I recognized the Funk name right away. The father and son owned the Manning Monitor for several years and later, the father became Clerk of Court in Carroll.
Back in 2003 a relative of the Funk family sent me paperback book authored by the son who wrote about his family business history. They didn't want this book to end up getting discarded in the future, so they sent it to me for preservation.
Working on all of this history is why I keep asking people to bring me their old history and pictures so I can scan those things. More than likely I'll be able to connect names and information that those people had no clue about...just like I immediately knew the Funk Manning connections in this document.

Pouch that carried Hinrich Biehl's passport

1883 Passport


There are 32 pages in this passport but I'll only show a couple of them.
Here is the citizenship certificate for Hinrich. This is where E.M. Funk is listed as Clerk of Court.
Below this certificate is information and some images of the Funks.
Funk booklet from Utah


Emanuel M. Funk


Erwin C. Funk

The Annals of a Small-town Editor and Publisher
by Erwin Funk, Rogers, Arkansas
Some amazing historical excerpts about Manning...
When it was first suggested that I write the story of the country weekly newspaper industry as I knew it 50, 60 and 70 years ago, I felt it would be impossible to recall enough details of those early years to make it of interest, let alone of value to anyone. Back in the 1880s when I visited my first newspaper office in Manning, a small town in Western Iowa, there were as many kinds of printing plants as there are today. It depended upon the size of the town, the extent of its trade territory, and the talents of the owner, who was often editor, foreman, compositor, pressman; in fact, the entire force with probably an apprentice always known as the "devil", and with the wife as society reporter and general all-around assistant. The greater majority of the editor-publishers of those days were former printers with a minimum of schooling.
My first visit to a printing office was a schoolboy of 11 years in Manning, and I had been sent to the office with copy for a school program. I was not favorably impressed by either the editor or the plant. Both were sloppy and ill-kept. Knowing nothing of printing equipment or its uses I gave it small heed but recall wishing I could swipe some of the large fancy type. Had I been a prophet or the son of a prophet I would have been more curious -- for a scant six years later found me editor of the MONITOR -- not in the same dingy quarters but I suspect with much the same equipment.

Moving to Manning at year or so later, I recall that I attended school down-town in an old store building while the school house was being built. Our principal, Benjamin I. Salinger, became a lawyer and years later became Chief Justice of the Iowa Supreme Court. A classmate of those days was George Cosson, who became Attorney General of Iowa. Another Manning boy, born about that time, was Henry Brunnier, who in 1952 was elected president of Rotary International. Not bad for a little country town of about 1,200 people.

Thanks to my mother, I learned to read very early and reading was ore of my chief interests. We children all started with the Youth's Companion, a wonderful publication for young people, and in a few years I was delving into the classics -- especially ancient history. When I reached high school, I seldom found a teacher who had read so widely as I had, and I suspect that fact was one reason why I found them so uninteresting. Until I was 14 years old I was no taller than, the rest of my school mates but then I began to shoot up and when I was in my 15th year I was six feet tall in my stocking feet. And how I hated it that the instructors were forever singling me out as "the biggest boy in school" evidently figuring that because of my size I ought to be the best behaved.

Entering the Manning High School when I was only 11 years old, in the fall of 1888, I would have graduated at 15, but when we moved to Carroll, Iowa, in the spring of 1889 I was much disgusted at having to wait until the fall term to enter the high school there.
Sisters, Grace & Minnie Funk graduated from Manning in 1895.

I might add that in 1894 and 1895, while I was editor of the Manning Monitor, I took my vacations by attending the county Teachers Institute, and have two first-class teachers' licenses to show for it. Not that I ever expected or desired to teach again, but it was a sort of post-graduate course and I found this review most helpful. Ever since then, I have had a sort of fellow feeling for country school teachers, and I felt that I knew at least some of their problem first-hand.
While I have spent my life in journalism, it came as a big surprise to me when I found myself literally pitch-forked into a newspaper job at the beginning of 1894, just after my 17th birthday -- the youngest editor in western Iowa. Father had traded for the Monitor and I went down to work as a compositor, but in a month or two found myself its editor. I had always expected to be a lawyer but I have never had cause to regret entering the newspaper field. During those years on the Monitor I became a correspondent for a number of city newspapers -- Des Moines, Omaha, Marshalltown, etc. Covering a murder story that went to the Marshalltown Times-Republican I received a personal letter from the editor complimenting me highly. Right then and there I decided maybe I could some day become a-reporter on a city paper and I really began to dig in to make good. Before I got very far we had sold the Monitor and moved to Arkansas where.

A year later, my father, E. M. Funk, who had been postmaster at Manning, was elected Clerk of the Courts of Carroll County and we moved to Carroll, the county seat, a town then of around 2,500. The owners of the SENTINEL, publishing both a weekly and a small daily, were close friends of father and after a year or so I became one of the carriers for the daily. Recalling my own experience as a carrier in the mud, snow, and zero weather, I have always had much sympathy for the boy who manages to forget some reader living far out on the edge of his route.

Late in December 1893, Father came home one day with the news that he had traded some land for the Manning MONITOR and I was to take over the office January 1, 1894. He had a partner, Frank Salmon, the former county superintendent who had secured me the teaching job, but did not know how it would work. He suggested that I go to Manning (18 miles away), try working in the office and keep an eye on things in general. So, two or three days before my 17th birthday, I embarked on a newspaper career that was to last the rest of my life.
I had never set a line of type in my life but I buckled down in earnest and within a month the regular typesetter lost her job and I had learned to set my local items from my notes instead of having the written copy. Salmon lasted only a month or two, being more interested in outside activities than in the newspaper and perforce I became editor as well as local reporter. Father and the family moved to Manning that spring and he took over as business manager in addition to his work as a lawyer, insurance agent and town attorney.

The MONITOR was a 6-page 6-column paper, typical of most of the country weeklies of that era. Four pages were "ready-print" which came by express early each week from the Kellogg Co. of Sioux City. After the first year we changed to the Western Newspaper Union at Omaha, as there was less chance for delay in shipment and we thought the news content better. We had little delay but when it happened there was nothing to do but wait for the next Milwaukee train. Sometimes it meant working all night to make up for lost time but it was all in the week's work. Over the years no paper of mine ever missed an issue on the day of publication save for an intentional delay to cover late election news or some special local happening on press day.

With a competent foreman in the office, I did little of the commercial printing -- "job work", as we called it. But I was quickly initiated into helping print the paper on the old Washington hand-press. Practically all of the small papers of this country were printed on some type of this famous old press. Some were called Franklin presses and there was a variety of makes and styles but the general idea was the same with all of them.

When movable type was first invented, the impression or squeeze was obtained through the use of a central screw but it was followed by the toggle-lever press which was much faster -- which does not mean it was very fast. For the life of me I cannot say how many we could print in an hour but if you were doing the press work you could not enthuse over a growing circulation save that it meant one could look forward to a rotary press in the office. One writer says that a speed of 250 an hour was very good. I'll say that it was!

After the forms were made ready on the make-up stone, which I have seen made of old marble table tops and even tombstones, locked with wooden quoins and tightened with the aid of the millet and shooting stick, they were locked on the iron bed of the Washington. It required two persons to operate the press -- one to ink the forms and the other to place the paper on the cloth fly, flip it down on the form, run the bed under the die and take a long hard pull on the lever that brought down the die and made the printing impression.
As a rule the inking job fell to the lot of the devil or apprentice. The heavy ink roller was equipped with two handles and was long enough to cover a form with one swipe. The only presses of this kind that I have ever seen held two forms, so we had to make two runs to get four pages. The ink slab was usually also stone and much of the knack of securing a satisfactory print depended upon the skill of the inker in using just the proper amount of ink and. in seeing that it was spread evenly. In the summer the ink was apt to be too thin; in the winter too heavy and stiff. Too much ink and the paper stuck to the type too little the paper was too pale and hard to read. In the winter we often had to place a lamp under the ink stone to help it spread. One had to ease that long lever back gently, for if it were allowed to spring back it could jump out of the socket and hit the wall with a smash. I never saw that happen but many printers did. That was a good time for the inker to drop to the floor.

When the bundle of ready-print arrived, the first step was to wet down the papers by sprinkling every 20 or 30 sheets with water, another little job that required experience and judgment. The pile was then placed under a weight until needed. It not only gave the paper more stiffness and weight and made the sheets easier to handle but the slight dampness made the sheets take ink better. But too wet was worse than too dry, for then the sheets stuck together. Looking back to those years it is easy to say that the country printers of 75 and 100 years ago were poor craftsmen but when one knows the many handicaps under which they labored, you must admire them for their ability to get out any sort of a paper.

A lot of very sloppy small-town papers were being printed in Iowa when I broke into the game but with care and know-how there were others that would be a credit to the best cylinder presses of today. I have the files of the MONITOR during the years in Manning and they compare very favorably as to press work with the output of much larger offices of their day -- or even of today, for that matter.

When I went to Manning the prevailing wage for compositors was $1 a day and that was my pay for the first few months, but one could get room and board for $3 a week.

One of my competitors in Manning used what was known as a Mann cylinder press. The bed of the press was a solid iron frame and a big cylinder rolled over the forms from one end to the other, Printing a paper both coming and going. Papers had to be removed by hand and the forms inked by hand, so the printing was not continuous. As the cogs became worn there was much danger of slurring, I had no experience in running this press but it was no faster than our Washington hand press and the product not good. Never again did I see a press of that style but heard that there were several of them in use in Iowa.

Some months before we sold the MONITOR in the spring of 1896 and moved to Springdale, Arkansas, we installed a Prouty cylinder press. I do not know that I can adequately describe it. The bed and frame were heavy and the small cylinder rolled over the type forms. The out-standing feature to me was that it did not have to be inked by hand and that it delivered the printed papers without manual assistance.

A couple of years ago I visited the office of the MONITOR at Manning, Iowa, my old home town and locale of my first newspaper. I think we sold the paper for around $1,500. Today you could not buy the plant for less than $40,000 -- maybe more. That price comes to mind because a man who specializes in the sale of newspaper plants told the Arkansas Press Association a year or two ago that a paper not worth $40,000 was hardly worth bothering about. Manning is still a town of less than 2,000 but quite modern. The subscription price is $4 a year. Times certainly change.

Biography
Emanuel Funk, father of Erwin Funk, was born July 20, 1851, and came to Iowa with the family in 1854. In his early youth he engaged in farming, taught school, and when he married Addie L. Walters. in 1876 he was engaged in the mercantile business. In 1879 he moved to Audubon in western Iowa, where he was in the mercantile business. In 1883 he moved a few miles north to Manning, a new town on the newly-opened Chicago-Milwaukee railroad. He was in the clothing business several years until appointed postmaster by President Cleveland in 1885. Before the expiration of his term he was elected Clerk of the courts of Carroll county on the Democratic ticket and the family moved to Carroll, the county seat, in 1889. While Clerk of the Courts he was admitted to the bar. When his term expired he began the practice of law. Around the first of 1894 he became owner of the Manning Monitor and started his son Erwin on a newspaper career.

Mr. Funk and family moved back to Manning in the spring of 1894 where he served as city attorney, practiced law, and was business manager of the Monitor. In the spring of 1896, because of ill health, he decided to go south, expecting to locate in southwest Missouri. While visiting friends at Springdale on an exploratory trip he fell in love with northwest Arkansas and upon his return sold the Iowa paper and moved to Springdale, Arkansas. In May 1896, Funk & Son started publication, of the Springdale Democrat. Deciding that Springdale was not large enough to support two weekly papers, Funk & Son bought the Rogers Democrat in November 1896. Erwin Funk took over the Rogers paper. The Springdale paper was sold to Joel Pollard of Fayetteville: The Funk family moved to Rogers, Where E.M. Funk died in January 1927, aged 75.

Just think if Erwin Funk's descendants had not contacted me and given me this amazing booklet, we would probably never know about all of these interesting connections.

In Memory of Gary Dammann


February 28, 1954 - July 8, 2019


Click to see the Tribute

Gary Dammann (65) of Manning died early Monday at Regency Park Nursing Home in Carroll.
Visitation Zion Lutheran Church, Manning Sunday, July 14, 2019 5:00 PM - 7:00 PM Manning, Iowa
Visitation resumes Monday at 9:30 AM at church.
Funeral Service Zion Lutheran Church, Manning Monday, July 15, 2019 10:30 AM Manning
Interment will follow at Manning Cemetery.
Ohde Funeral Home in charge of arrangements.

One is the loneliest number!!!
I was recently contacted by a lady who is trying to find her blood relatives. After several e-mails back and forth, we now know that she is actually a distant cousin of mine.
She determined through DNA tests that my third cousin and third cousin, twice removed are in her blood line…two different branches of my Kusel/Friedrichsen tree.
Below is some information about which Friedrichsen branches she connected to but at this point is not able to determine the exact branch she comes from.
Julie, born in 1971 in Des Moines, is looking for help in finding out what her family bloodline is.
Her adoptive parents are deceased and the hospital where she was born apparently destroyed the archival records...courthouse records do not exist.
She recently took a DNA test and found 2 matches in the Henry & Rosa (Kusel) Friedrichsen family tree.
One specific match was in the Edward Friedrichsen line and the other match was in the Herman Friedrichsen line so it appears she does descend from one of the Henry & Rosa Friedrichsen lines.
Like so many people who were adopted out, Julie would like to know where she comes from and who her living relatives are, and hopefully get to know some of her long-lost "cousins."
She is not out to judge anyone or look for any type of compensation...just searching for family connections.
Most secrets in small communities are never 100% secret, and generally when an adoption occurs, other family members and neighbors have some knowledge of these events...so if you can help Julie with her quest in finding out which specific branch she comes from - she would be very grateful.
These are the children of Henry & Rosa Friedrichsen: Clara (Friedrichsen) Wiese, William, Helena (Friedrichsen) David, Julia (Friedrichsen) Borkowski, Flora (Friedrichsen) Polzien who had no children - only step-children, Edward, Emil who was never married.
I can appreciate the privacy of situations like this. Over the last 20+ years I have actually helped several other adopted or born out of wedlock individuals make contact with their biological family members...all of which turned out great with happy reunions.
I also can understand that this knowledge might upset some of the family members, which is not my goal, nor that of Julie.
But having worked on Manning family history for over 40 years, I have come to understand how very important "family" is to most people.
I have pictures of some of my great-great-grandparents and pictures of all my great-grandparents and under, along with a lot of family information and history, so I am fortunate and cannot fathom how difficult it must be for someone who knows basically nothing about their family ancestry.
All families have divorce, out of wedlock births, and adoption somewhere in their family tree. This is nothing to be ashamed of or judgmental about, but a fact of human existence.
So if you can help Julie, please send me an e-mail and I will forward her your information.
IF you choose to be anonymous to Julie, but still willing to provide me with the information, I will maintain your privacy and forward the other information to her.
If you want to remain completely anonymous, you can fill out the form on The Manning Exchange linked on the left side frame and submit it.
You can put in a fake name and don't have to add your e-mail address.
Just fill in the required information, answer the security questions, and then submit the information.
I control what/when information is actually posted, so I'll just copy your information and then delete the message...it won't get posted.
Thanks,
Dave

Karen Vennink
Visitation Ohde Funeral Home, Manning Wednesday, July 10, 2019 5:00 PM - 7:00 PM Manning, Iowa
Visitation will resume Thursday morning at 9:30 AM.
Funeral Service Ohde Funeral Home, Manning Thursday, July 11, 2019 10:30 AM Manning
Interment will follow at Manning Cemetery.
Alison Ohde River, Celebrant
Recorded Music "Go Your Own Way" Fleetwood Mac "Amazing Grace" "Take It Easy" Eagles
Casketbearers: Brian Bruch, Mike Bruch, Pete Joens, Roger Wagner, Bret Haubrich, Austin Haubrich
Honorary Casketbearers: Randy Bruch, Dusty Bruch, Eric Fara, Russell Bruhn
Karen Kay, daughter of Roland and Wynona (Dawson) King, was born March 7, 1941, at Gray, Iowa. She graduated from Manning High School in 1959 and completed a business training program in Denver, Colorado.
She married Jim Pruitt (1960) in Seattle, Washington, and Allen Vennink (1967) in Manning. Both unions ended in divorce. Her career was diverse in scope and geography, including United Airlines in San Francisco, California, Bell Telephone in Seattle and Carroll, Iowa, and the U.S. Post Office in Gray, Iowa. She was also self-employed as a farmer and an auto and furniture upholsterer.
Karen was multi-talented in countless ways, turning bolts of fabric into designer-caliber clothing, seat covers, curtains and more. She worked shoulder-to-shoulder with her father on the farm, while working full-time jobs in town. Her energy and determination were boundless, and she was capable of outworking anyone in a seed corn cap. There wasn't a vegetable she couldn't can or a fruit she couldn't jam. She was wildly hilarious and occasionally cantankerous, drawing a line in the sand in no uncertain terms. In a world that is often confusing, Karen let you know exactly where you stood. She enjoyed good books, soft cats, big dogs, classic rock music, tasty meals and a good debate.
Karen died suddenly and unexpectedly on Sunday, July 7, 2019, at her home in rural Audubon County. She was 78 years, and 4 months of age. She will be missed by everyone who enjoyed her quick wit and clever discussions.
Karen is preceded in death by her parents, and a brother, Gary King (1990). Survivors include her children and their spouses: Tamera (Sam) Schlueter of Hastings, Nebraska, and Tom Vennink and Amy Haubrich of Manning; grandsons Brett (Cassie) Schlueter of Oklahoma City, Oklahoma, and Gregg (Rachel) Schlueter of Omaha, Nebraska; great-grandchildren Nora and Otto of Omaha, and Gus of Oklahoma City; sister Charlotte Hopper of Storm Lake; brother Kenny King; and numerous nieces and nephews.

1959 MHS graduates: Vivian Adamson, Glen Ahrendsen, Shirley Beckman, Hans "Junior" Bonnesen, Richard Bowers, Ronald Bromert, Wayne Brus, Beverly Dalgety, Sandra Dammann (salutatorian), Jeanette Fink, Allan Fonken, Mary Frahm, William Genzen, Dennis Grimm, Joel Grundmeier, Larry Handlos, Keith Hass, Paul Hass, Linda Heithoff (valedictorian), Betty Hoffman, Barbara Johnson, Julia Johnson, Bernard Jones, Karen King, Philip Knaack, Rollyn Koepke, Wanda Kolman, Nancy Loftus, Ronald Mahnke, Lorraine Martens, Gary Monson, Evans Samuel Musfeldt, Jay Musfeldt, Sharon Niederfrank, Allen Nissen, David Peters, Keith Pfannkuch, Roger Reinke, Larry Rix, Larry Rowedder, Susan Rowedder, Carlene Schrum, Sharon Schrum, Vernon Sonksen, Carol Spieker, Stanley Spies, Clifford Stammer, Mary Steffes, Larry Vehrs, Ronald Vogl, Sylvia Vollstedt, Linda Warner
1959 former students: Dennis Backhaus, Darlene Breidert, Gary Brockelsby, Lorraine Christensen, Helen Dethlefsen, Phyllis Fritz, Richard Hinners, Mary Jentsch, Jolene Koch, Larry Martens, James Middendorf, Ronald Mohr, Donna Mundt, Edward Neubaum, Linda Paulsen, Rose Porter, Michael Schoeppner, Lavina Seals, David Sextro, Kay Stangl, Larry Stangl, Gary Tigges, Carmen Weifenbach, Marilee White, Marilyn Wyatt

While checking the local funeral home websites I was sad to see that my good friend, Larry Hodne, passed away.
I didn't know Larry until he reached out to me by e-mail 14 years ago.
He loved history and genealogy and was fascinated by the work I have been doing.
He was so supportive of my work that he offered to help with country school history, family history that connects him to the Manning area, and most importantly he offered to work with me on his military story.
Since 2005, Larry would find old pictures and information and come visit me at the farm so I could scan those things. Also from time to time he would just drop by to visit.

In Memory of Larry A. Hodne


May 16, 1938 - July 05, 2019


MHS 1956


Larry A. Hodne, age 81, of Glidden passed away peacefully on Friday, July 5, 2019, at St. Anthony Regional Hospital in Carroll.

Private funeral services will be held with burial at the Iowa Veterans Cemetery in Van Meter, Iowa. Funeral arrangements are entrusted to the Dahn and Woodhouse Funeral Home in Glidden and online condolences may be left for the family at www.dahnandwoodhouse.com

Larry was born on May 16, 1938, in Manning, Iowa, the son of Harold Herman and Lucille Vivian Marie (Hagedorn) Hodne. Larry grew up in Manning where he graduated from high school in 1956. He enlisted in the United States Navy following high school and served six years mostly on the USS Gyatt. Upon his honorable discharge, Larry reenlisted in the United States Army and served four more years. Following his military service, Larry lived in Perry and most recently he lived in Glidden. He enjoyed gardening and he was very passionate about genealogy.

Larry is survived by three children: Denton Hodne of Texas, Shawn Bennett (Dax), and Melissa Hodne of Carroll; eight grandchildren: Shane, Tyler, Trenton, Anna, Jimmy, Ashleigh, Andrew and Savannah; a great-granddaughter Honor; his brother Randy Hodne of Perry; and other extended family members and many good friends. Larry was preceded in death by his parents Harold and Lucille Hodne.




Military service of Larry Hodne

Larry, the son of Harold and Lucille (Hagedorn) Hodne was born in Manning. His folks farmed near Gray then, in 1940 his grandfather left farming so they moved to the home farm. They farmed there until 1954 when they moved to Harlan along with his younger brother Randy, for a year or so, then to Manning where Larry graduated in 1956. After graduation he worked at various construction jobs until he enlisted in the Navy on April 28, 1958.

Larry took his basic training at US Naval Training Center, San Diego, California and attended Class "A" Guided Missile School at Dam Neck, Virginia Beach, Virginia.

He served 2 years, 10 months, and 23 days aboard the USS GYATT DDG 1; homeport at that time was Norfolk, Virginia: USS (United States Ship) - (DD stands for destroyer, G for Guided Missile, 1 the first ship of that type).
Larry Hodne: back row 5th over on the right. He was a Recruit Petty Officer 2nd class, and the Battalion Guidon Bearer
It was May14, 1959, when Larry went aboard as a crew member in the 1st division (deck crew) for the entire time he was aboard. His duties were cleaning, mess cooking, standing watch, and painting. Cleaning involved interior and exterior (sweeping, mopping, dusting and polishing brass). Mess cooking was keeping the mess deck (serving, eating, and scullery areas clean) and scrapping trays to remove uneaten food and then placed in the automatic dish washer; he also worked on the serving line.
Standing watch involved (at sea) being one of the lookouts on the bridge, being the helmsman (steering the ship) or operating the engine order telegraph (used to communicate with the engine room to tell them how fast we were supposed to go). There were also two officers on the bridge, a BM (boatswains mate - normally pronounced "bosuns mate") of the watch, and a QM (quartermaster) of the watch to keep the record of everything that occurred during the watch, and a JV talker.
All watches were for 4 hours except the morning watch which were two 2-hour watches from 4-6 AM and 6-8 AM so that all the crew could have breakfast.
There was also the Sea Control Watch which was on duty when the ship went alongside another ship to refuel, take on supplies, to highline someone and going in and out of port. Larry's memory: "I remember one time we were refueling from a carrier somewhere in the Atlantic Ocean, I think it was the USS Forrestal CVA 59 aircraft carrier when a wave pushed the Gyatt in close to the Forrestal (less than 50 feet between us) and it got pretty exciting on the bridge, I was on the wheel at the time, the captain had been out on the starboard side and looked up and saw the flight deck over top of us (Forestall was on the port side) and came running in and asked where my rudder was (it was at 30 degrees right rudder - NOT a place you would normally have your rudder while alongside another ship). I was trying to get us back out away from the carrier (we were about half done with the refueling) when the captain said break the rig, the 1MC talker barely got that out of his mouth when the captain said all ahead full, right 15 degrees rudder. Forestal didn't even have time to stop pumping so we both got black oil down our sides. Did not make the side cleaners happy on either ship but at least we didn't hit them. I had a short talk with the captain in his sea cabin when I got off watch. He told me to not let that happen again!!!"
A second memory by Larry: "Another "little" foul up was once when we were taking the ship up the Cooper River near Charleston, South Carolina, to offload ammo, I was on the wheel as usual for those operations. Apparently the conning officer gave the wrong rudder command or I misunderstood him and all at once it got exciting on the bridge again. We were heading for a pier and that is not a good thing. The next thing I heard was HARD RIGHT RUDDER (which means put the rudder into the mechanical stops) then came STARBOARD ENGINE BACK FULL, PORT ENGINE AHEAD FULL. Normally it takes a few minutes for commands like that to take effect but that day everybody must have been holding their mouth right. You can feel the ship give a shudder when you reverse an engine when you are underway and it happened immediately or so it seemed. I was watching through the front windows of the bridge and it looked like we were going to split the pier right down the middle.
Slowly the point of the bow began to move towards the right as we were kind of turning in our own length which you CAN NOT do with a destroyer under way BUT it worked and we didn't even touch the pier and were on our way back into the channel.
I had a visit with the XO (Executive Officer) in his cabin over that one and got more good advice to NOT do that again."
In 1961 Larry took the service-wide test on the Gyatt. The results were sent to naval headquarters for grading and those with the highest scores were promoted; of which Larry was one, so he was promoted to BM3 from 1st division. Larry remembers the results were posted while they were in Livorno, Italy.
The USS GYATT traveling around 10 knots. The yellow missiles on the stern are display missiles which prevented accidental launchings. Larry saw several firings of missiles which were called "beam riders" because they rode a radar beam toward their target. The view was weird because the farther from the ship the wider the beam and the missile would rotate around in the beam. The missile had a proximity sensor so it went off when close to the target.
On one occasion they were sent to sea twice in about a week due to hurricanes. Everything above the main deck was aluminum to reduce weight (GYATT: 3300 tons displacement which means the ship occupies the space 3300 tons of water).
Larry was stationed at two ports, Norfolk, Virginia, and Charleston, South Carolina. While on the Gyatt they made about 70 ports of call at various locations with 2 Atlantic crossings; the Caribbean, eastern seaboard of the United States, Puerto Rico, and the Mediterranean (during the trip over to the Mediterranean the crew had a mustache growing contest and Larry won 2nd prize).
Larry was discharged from the Navy on April 6, 1962.
On July 12, 1965, Larry enlisted in the US Army and served through July 11, 1968. He took basic training at Ft. Leonard Wood, Missouri. After basic, he attended Teletype Equipment Repair School at Ft. Gordon, Georgia, where he was honor graduate and had the highest scores ever recorded to that time in the school. After completing his schooling, Larry was assigned to the USAAMAC (United States Army Aviation Maintenance Center) at Coleman Barracks, Sandhofen (near Mannheim), Germany. They left the US mainland on a on a troop ship and arrived at Bremerhaven, Germany, around April 12, 1966. From there they took the train to Mannheim and a bus to Coleman Barracks, where Larry spent the rest of his enlistment working in Avionics (aviation electronics), mainly for helicopters.
Larry's memory: "One time at Coleman Barracks, I remember one pilot that brought in a chopper from England who told me he was having problems with everything. That could only mean one thing, the motor box control was bad, I loosened the screws that held the top of it in and looked inside, the main cable (about 25 wires coming out of the box were all broken about 2 inches from the connector (he had flown it the entire way by the seat of his pants) I told him it would take a couple of days to get the harness replaced and he went ballistic. He said he had to get back to England by the next morning and other choice words. I took him to my officer in charge and told the OIC what was wrong with the chopper. The OIC asked me to wait outside. After I left the room, the two of them talked for about 5 minutes then I was called back in. The OIC asked if I could splice the cable, I said sure but that it wasn't SOP (Standard Operating Procedure); the OIC said he knew I could do it. After I said yes, the OIC said that the pilot was accepting responsibility for the splice and I would not be held responsible for it. I asked - in writing with your OK on it and he said yes. So I spliced all the wires and added about three inches of new wire to each one to allow for flexing. I guess the pilot made it back to England, never heard of a chopper crashing around that time. Occasionally a spy plane '"Mohawk"' would come in and need repair."
The next assignment for Larry was in 1967, while on TDY (Temporary Duty) at Laon, France. Laon is located about 105 miles northeast of Paris. They were stationed in Laon to tear down a Butler building (80x240 feet) and get it ready for shipment back to USAAMAC. The building was actually made up of four 60x80 foot buildings that had been built side by side with no interior walls so there were four peaks to the roof line. It was located on an Air Force base that had been closed so they had to stay at the hotel/cafe/bar in town while they were there. They were in Laon from February 17 to March 14, 1967.
On their last weekend before leaving Laon, five of them made an excursion to Paris (just to be able to say, "been there - done that"). They arrived in Paris about an hour before sunset and drove around for a couple of hours where they saw the Arc de Triomphe, the Eiffel Tower, and a lot of crazy drivers (they were unanimous in that opinion) while driving around. Next they went to "Pig Alley" (Rue du Pont Pigy) where the driver parked his car. Pig Alley has no resemblance to what Americans would call an alley, it was one of the widest streets that Larry had ever walked on, the other was the Ramblas in Barcelona, Spain, where he had been July 13-18, 1960, and again December 4-11, 1961, (while Larry was in the Navy).
While wandering around Pig Alley, they stopped at a bar (read strip joint) for a beer. The five of them each ordered a beer and when the waiter returned with them, he said "20 Francs." They didn't think that was too bad (for the same beer they were drinking at their hotel in Laon was 15 cents (at that time, 20F was equal to $4.00). The problem was that after one of the guys gave the waiter 20F, he just stood there waiting, the price was actually 20F each! They all sat there and sipped their beers and watched the entire floor show while the waiter kept trying to get them to buy another round; he didn't appreciate their lowly business.
After leaving that bar they walked around and found another bar on one of the side streets where they could get a beer for 2F; more in their price range. The guys returned to Laon about 4 in the morning.
RETURN TO USAAMAC When they had completed their work in France and it was time to go back to Germany, the driver asked if they wanted to take the short or long way back - they chose the long way which was through Belgium and Luxembourg (another been there - done that).
They took the road north to Brussels, Belgium, and from there they turned southeast to go to Luxembourg (country and city). They saw many old buildings (built circa 1000-1400 AD) and it was surprising to them how many remained standing after all of the wars that were fought in the area.
Larry was discharged from the Army while at Coleman Barracks, in Germany on July 11, 1968, and lived as a civilian in Mannheim until September 28, 1969, before returning to the US.
After returning to the US Larry worked for Farmers Hybrid in Perry, for 3 years, and was then transferred to Moville, Iowa, for two years, where he was in charge of the seed warehouse and had various duties such as hiring and delivery of seed during the winter and spring and overseeing the summer detasseling. After that Larry spent 3 years at Central Harvestore in Adel, Iowa. Later he went to DMACC in Ankeny for a Basic Telephone Equipment course and worked during summer break at Heart of Iowa Telephone Co-op. in Union, Iowa. Next he worked for Foster Design Co. in Wichita, Kansas, and given the position as an Outside Plant Telephone Engineer for three years at South Western Bell Ponca City, Oklahoma. He came back to Iowa where he worked at ISU for 15 years and then retired.
Larry's Navy uniform


1956 MHS graduates: Janice Ahrendsen (salutatorian), Gordon Anthony, Carol Antone, Roger Barten, Gerald Beck, Robert Beisch, Dorothea Brus, Karen Carstens, Virginia Dammann, Deanna Donaghu, Delores Eckholdt, Roselle Ehlers, Mardella Friedrichsen, Robert Froyd, Beverly Genzen, Larry Genzen, Emil Grau, Roger Hagedorn, Allen Hargens, Roger Hinz, Larry Hodne, Darryl Jahn, Roger Joens, Roger Koepke, Janet Kuhl (valedictorian), Janice Laurinat, Shannon Mahnke, Allen Mohr, Joyce Nulle, Cynthia Peters, Ronald Peters, Janice Petersen, Dennis Ramsey, Noreen Kay Ramsey, Myrene Rowedder, Merlene Saunders, Raymond Thielen, Constance Trella, Eleanor Trella, Janice Vehrs, LeRoy Venteicher, Marcella Wanninger, Richard Wellendorf, Larry Witt
1956 former students: Erwin Barkalow, Nancy Dales, Larry Daugherty, Richard Enenbach, Verna Ford, Alan Friedrichsen, Rosemary Fritz, Art Fuller, Charles Fuss, Edwin Groppe, Jr., Ione Hicks, Roy Hinze, Michael Kellogg, Marlene Kinney, Sandra Lacy, Roger Littell, Paul Malven, Charlene McLaughlin, James McMahon, Sandra Mishler, Lila Nulle, Bill Porter, Jimmy Rohovit, Norma Rostermundt, Joyce Spence, Roy Stark, Brian Travis, Bobby Welker, Charles White, Dorothy Wiemann, William Wyatt
April 19, 1956 Track Squad to Enter Griswold Relays Saturday
Bulldog thinclads will enter their first meet of the season at Griswold Saturday.
Competition will start at 2 p.m., with preliminaries in the afternoon and the finals in the evening.
Manning will have entries in all events, according to track coach John Beach, with the relay teams expected to carry most of the load.
The 2 mile relay will be composed of Jon Groteluschen, Larry Witt, Larry Nielsen and Eugene Haberl; Bob Laverty, Vernon Wagner, Larry Hodne, and Nielsen make up the mile relay. In the 880 quartet will be Laverty, Wagner, Carl Saunders and Roger Hagedorn.
Individual performance expected to garner points include Larry Zerwas in the high jump, Hodne in the mile run and Haberl in the 880.
April 19, 1956 Senior Interview
Larry Hodne
For all you lads and lass's who haven't a secret ambition, gather around. For this is the case of one lad named Larry Hodne. This young lad is 6' tall, has brown hair, blue eyes and is 17 yeas old. He is a reporter on the Spotlite staff.
The hobby of this boy is raising parakeets. So all that think it's strictly for the birds had better think twice.
When asked what he had gained from high school, his reply was, "an education, but most of all many good friends." As for advice to the underclassmen, he says, "Study hard and get your assignments, but also take time to have some fun."
After graduation Larry is planning to get a job so he can go to college. The best of luck to you and may the luck of the Irish go with you.
Jefferson No. 8

Back: Mabel Frank, Ruth Kincaid (teacher), Lucy Gawley, Agnes Frank
Second: Oscar Jensen, Ivyl Crouch (holding cap), Harold Crouch, Edmon Gaskill, Hans Jensen, George Gawley,

Harold Hodne

, Melba Hammon
Front: Robert Stocker, Agnes Kvamme (guest for the day), Irene Stocker, Grace Farrell, Ancel Crouch, Edna Gawley, Bertha Jensen

Larry knew the history of this home so he took pictures for me. George Gawley tore down Jefferson No. 8 and used that lumber to build his home, and at the time of this picture (2007) Steven Gawley, Jr. and family were living here. The Jefferson No. 8 bell is on display on the lawn.

Jefferson No. 8


Jefferson No. 8 bell
Unfortunately, Larry didn't have the original of this class picture.
Irwin school

Back: Edith Darling, Miss Kettering (sponsor), Fern Ruhs, Viola Gibson, Irene Stoker, Ella Kramme, Marjorie Moore
Middle: Grace Farrell, Bernice Armentrout, Clementine Bird, Alice Hansen
Front: Louie Hansen, Leonard Petersen, Ralph Mickelson, Lawrence Guss, Rex McMahon,

Harold Hodne

2006 e-mail from Larry
I am pretty sure that dad graduated in 1929 from Irwin Consolidated School. I have 2 pictures of him with the basketball team 1928 and 1929, dad said he was co-captain in 28 and captain in 29. They had the year written on a ball held in the front row.
His story was that he rode a horse to Irwin school after graduating from Jefferson No. 8. That would have been a FUN thing to do during the winter, it was right at 3 1/2 miles each way. He also said that they rode the train to get to other towns to play basketball.


It seems every day I see and hear negativity and division by various groups across the country in the news.
I constantly hear how bad the United States of America is...
I see destruction of our historical monuments, statues, and history across the country.
I see vandalism and desecration of patriotic symbols like our flag and on memorials honoring those of law enforcement and military who have died protecting our communities and country.
I see protests in the large cities but NEVER hear any solutions from those protestors or see any community activities by them to improve their surroundings.

Now I see a different situation here in Manning and throughout its history, and I know it may be an oversimplification of society today and based on my own personal biases, but I know one thing for sure - I'm glad I live here and not at some of those other locations where it appears way too many people won't/don't have to work and then expect the rest of us to pay for their lifestyles.

Even though I've been working on Manning area history for over 40 years, I marvel at how this community has worked together, played together, and survived together.

Striving for Excellence

Below is just one of thousands of examples of Excellence in Manning's history that I've worked on over the last 45 years.
For about 30 years I was looking for the names of the Drum & Bugle Corps members in this picture.
It was featured in the 1981 Manning Centennial book but no IDs.
I worked with living historians like Art & Ila Rix, Bud Johnson, Bill Ohde, and many more Manning citizens to get the faces identified. But they were 10 to 20 years younger than most of the people in the picture so I wasn't able to get many of the corps members identified.
Then in 2006 I worked with Lola Ahrendsen on her family's collection of pictures. She had a who's who of Manning history in pictures.

I went through one box and one scrapbook after another...when I found this very common picture but became ecstatic when I saw that the names were written on the back...FINALLY after decades of looking - I have all of the names.
Sadly most of Lola's collection is gone now, but at least not before I was able to find one of these pictures with the names.

This is why I cringe when I find out every year that more family collections have being thrown away...I'm POSITIVE, I would have found more important and historical information that had been hidden away for years, but now that information is GONE FOREVER.
The same with the collections that Manning connected people still have but won't bring to me to go through and find that hidden history in plain sight that they don't even realize they have.

Here is that Drum & Bugle Corps picture, along with some history of the organization.

For now I'm intentionally leaving off the IDs.
I hope it will make people curious as to who is in the picture and if one of them might even be their relative...and also realize what I go through on a constant basis in trying to get old photos identified.
3 of these corps members are related to me.


Some of you may be aware that Emil Ewoldt Post 22 of the Manning American Legion will celebrate its 100th anniversary at the Legion Hall on July 14, 2019.

For many years I have been going through boxes of old legion records and history and scanning those items.
BUT, like usual, I'm never able to find all of the "goodies."
While members were going through storage areas and cabinets recently, an amazing booklet was found.
It is the original record book, a diary of sorts, about the Drum & Bugle Corps.
I borrowed it and scanned all of the pages and pictures...some very amazing aspects about the history of this group.

Now keep in mind this is in the early to mid-1930s. Horses were still used by farmers. Hard work and physical labor were the day to day routine in the lives of everyone back then.

But many citizens of the area still took the time to train and practice in this group. While I'm sure they enjoyed this endeavor, I'm guessing that they also liked to show off what a small community can accomplish when they work together...and boy did they achieve their goals.
There are only a few people living in Manning now - in their 90s - who understand what it was like during this time period of Manning's history.

Drum & Bugle Corps booklet


Don't judge a book by its cover.

First contest in 1932

First time winning first place

Notice the discolored box area on the right. The newspaper clipping on the opposite page transferred the faded paper and ink to this page of the book. While it is possible to digitally clean up and remove this stain, it would not be the best way to spend my time preserving history...but it shows the importance in digitizing old history, before situations like this get worse or hopefully before it begins.

Manning 1st - new uniforms

Corps performance to assist the Rober-Wehrmann business for the smoke damage.


Signed Gus A. Rober - partner of Julius Wehrmann
This book has some amazing history in it. Above is the letter head for the Rober-Wehrmann business.
Sadly, they had another major fire which destroyed the building and ended this business.

The December 1933 fire in the Lewis-Reinhold building which caused smoke damage in the Rober store.


1939 fire that destroyed the Rober-Wehrmann building/business.

1934 Leedy Drum & Bugle advertising - Manning's corps featured among others across the US.

Robert Kuhl - support ad in Monitor


DEDICATION another attribute of the corps - 1 week before but still participated
Peter Hansen - Rheumatism
Grover Steen - boils
Lawren Stoelk - appendicitis


3rd place Sioux City - first state meet


Final results

1935 Children's Day

State Contest at Waterloo


Contest field at Waterloo


Final Scoring

1937 exibition - Knights of Columbus celebration in Templeton

1937 exibition - Knights of Columbus celebration in Templeton

May 30, 1936 Memorial Day parade on Main Street

May 30, 1936 Memorial Day parade on Main Street

Color Guard & Firing Squad
Wyatt Hospital middle back - George & Ida (Roggendorf) Dethlefs home back right
Now fast forward to 2019 and Governor Kim Reynolds' visit to Manning on July 1.
Kim was invited to Manning to observe some of the results of state grants and funds that were used in the economic development of Main Street.
Ron Reischl gave an abbreviated report to everyone and spoke for several minutes about some of the recent accomplishments of the Manning community and its volunteers.

The Market Place

Click for Manning achievements
Jean Voege (Main Street Manning volunteer) presents Governor Reynolds with a souvenir 1915 Main Street brick.

IOWA at the Trestle Park


Governor Reynolds

In 4th grade I was in our classroom play as the giant and needless to say that was the end of my acting career!
Even though my lines were few and far between, memorizing lines and then remembering them has never been my forte.
I'll never forget my teacher admonishing me in front of the whole class after the play by saying "the giant should have studied his lines better."

I was not the best at school studies and memorizing but no dummy to realize that acting and public speaking were NOT in my future.

Now fast forward to when I started video-taping school plays in the 1980s and then capturing them with digital cameras from the 1990s to present...
While I participated in sports in school and loved the structure and team effort that was involved, as far as I'm concerned, sports doesn't hold a candle to the efforts students who act in plays and musicals or the things they learn that will be needed when they go out into the world after they graduate.

So even though you probably won't know the students in this play linked below, I hope you'll take some time to look at a few of the pictures to see some of the preparation before the play and the images and sound during the play...like usual with our school plays - these students did an excellent job.

The Princess Who Had No Name

Click to see the play

Thanks to Gary Gruhn for catching the misidentified Dance Band member under the Ron Peters tribute down below.
The gal incorrectly identified as Cynthia Peters is actually Rae Lynn Wycoff.
The accuracy of my historical work depends on people letting me know when they see errors in my information and help fill in the question marks for the unidentified people in the pictures.

Also, thanks to Jon Groteluschen who identified the unidentified person in the band - Dwayne Mickelson who was the instructor.
So I have another picture completely identified - only 10,000 to go :- (((




Taking the extra time to properly document and identify the people of Manning's area history.

Whenever I walk into a building/business in Manning, I always scour the walls, shelves, and displays for old pictures that weren't there before.
I recently was in the basement of Trinity Church at the Heritage Park and saw a recently hung picture on the wall.
So I scanned it and now am trying to determine who is in this confirmation picture. I haven't had time to talk to Sam Musfeldt who volunteers to care for this structure to see if he knows who brought in this picture.

While I'm so glad whoever had it didn't just throw it away, give it to New Hope, or try to sell it but it would be helpful if some type of information was included with it.
The family name who had it would give me a very good clue to start with. Then I can look in my database at the various years and list of names to see if I can figure out which confirmation class this was.

This is what I've been doing with tens of thousands of old photos over the decades...something no one else will do or probably can do - on this level of historical preservation.

ALSO, if I don't get these old pictures identified now, they'll probably never get identified. I still have a few older people I can go to who occasionally will recognize a face, BUT in another decade there won't be anyone living who will be old enough to help.

So I'll use this picture to continue to promote my preservation projects, and encourage other Manning connected people/families to get their old pix to me to scan and document so I can properly preserve them.

Trinity Church Confirmation

From other pictures I have scanned over the years, I've identified the Pastor as Ernest Starck.
Because I have worked with Starck's great-grandson who contacted me in 2017 to share pictures and information he had and work with me on the amazing story about Pastor Starck during WWI, I know that he was pastor from 1913 through 1918.
So I looked at the confirmation classes but have run into a problem. There are only 3 confirmation classes listed for the time-frame for Pastor Starck during his time here.
The 3 classes are for 1914 (22 students), 1915 (I previously had this picture scanned and mostly identified - 13 students), 1917 (3 students)...Not sure why no 1916 students were listed - maybe it's is the students in this picture, but maybe there were no students that year - 1917 had only 3.
So I looked up the confirmation records in the official book I have scanned and Starck registered the names in 1914, 1915, and 1917.

I'm guessing that the 1918 records are missing because of the near lynching that about took Starck's life during the anti-German ancestry during WWI.

Another possibility is that there was so much chaos because of the Spanish Influenza during 1918 that Starck didn't get the names listed...but then how did they get the picture taken if this is indeed the 1918 class...
These are the types of barriers that very few if any people will take the time to overcome. They concentrate on their own personal family history and completely ignore the over-all history of the community - which is the history I'm trying to preseve before it is all gone.

I hope someone will come forward to ID some of the students.


So as the song playing on this web page states, I sure hope people don't "wait until the cows come home" because it won't be long before the barn is gone forever.

In Memory Ronald H. Peters


September 4, 1938 - June 17, 2019

Betty & Ronnie Peters - good friends of Elke Bunz who had this picture in her collection.
Ron Peters, born September 4, 1938, passed away on June 17, 2019, after a long battle with Parkinson's Disease and Multiple System Atrophy. Ron grew up in Manning Iowa, the son of Henry and Esther (Vetter) Peters. He and his sister Betty helped his parents in what started as the Peters Tavern and eventually became the Corner Café - the same structure that was a historically prominent tavern, first owned by the Buhmann brothers and then Voss & Frahm, which had the longest bar (horseshoe shaped) west of the Mississippi.
He met his future wife Jeanette" Jen" Hugg while in high school, as he captured her heart with his infectious smile and pretty blue eyes. The high school sweethearts married after Jen finished her degree at AIB and looked forward to their new life together.
The first in his family to attend college, Ron attended the University of Iowa where he completed both his undergrad and graduate work in Physiological Psychology. Upon graduation he received an offer to teach at Iowa State. They moved to Ames and into their first little home on Arizona Avenue in 1963. Though they had their first daughter Kris, the one that looks like her Mom, while still in Iowa City, they welcomed their second daughter Kari in Ames. And she is the one that looks like her Dad.
The family flourished while in Ames. Ron and Jen built the home that they would live in for the next 50 years on Northbrook Circle while their girls attended Ames schools and eventually Iowa State. Both girls had their Dad for Psych 101 but that was about as far as it went with passing down the scientific gene. Ron loved his research and teaching and his students loved him. He received many awards during his 45 years teaching at Iowa State. Avid Cyclone fans, they held season tickets to both football and basketball games until just recently. With a wonderful group of friends they had the best tailgate one could find under the C6 sign in the Hilton parking lot. Ron and the family loved spending their summer vacation camping and fishing in the mountains of Colorado or Wyoming or wherever their trailer might take them. He was an enthusiastic fly fisherman and spent many a day on the river with his favorite fishing buddy. The same buddy who helped him perfect their famous margarita recipe. He was also particularly fond of his granddaughter, Emme, who Kris had adopted in 1999 from Kazakhstan. He morphed into the role of Papa easily and she loved him dearly.
Due to Ron's illness, he and Jen chose to move to Green Hills Retirement Community in 2017. They have enjoyed the new friends they have met there and appreciate the care that all the wonderful staff has provided for both of them. Jen, Kris, Kari, and Emme will miss their favorite Papa greatly but are so grateful for the wonderful husband, father and grandfather he was and how he took such good care of "his girls."
There will be a small family burial in the Iowa State University Cemetery and a Celebration of Life will be held at a later date. Expressions of sympathy can be sent to 2205 Green Hills Drive, #1205, Ames, IA 50014.
Online condolences may be directed to: www.grandonfuneralandcremationcare.com

Ron Peters MHS 1956


1956 MHS graduates: Janice Ahrendsen (salutatorian), Gordon Anthony, Carol Antone, Roger Barten, Gerald Beck, Robert Beisch, Dorothea Brus, Karen Carstens, Virginia Dammann, Deanna Donaghu, Delores Eckholdt, Roselle Ehlers, Mardella Friedrichsen, Robert Froyd, Beverly Genzen, Larry Genzen, Emil Grau, Roger Hagedorn, Allen Hargens, Roger Hinz, Larry Hodne, Darryl Jahn, Roger Joens, Roger Koepke, Janet Kuhl (valedictorian), Janice Laurinat, Shannon Mahnke, Allen Mohr, Joyce Nulle, Cynthia Peters,

Ronald Peters

, Janice Petersen, Dennis Ramsey, Noreen Kay Ramsey, Myrene Rowedder, Merlene Saunders, Raymond Thielen, Constance Trella, Eleanor Trella, Janice Vehrs, LeRoy Venteicher, Marcella Wanninger, Richard Wellendorf, Larry Witt

1956 former students: Erwin Barkalow, Nancy Dales, Larry Daugherty, Richard Enenbach, Verna Ford, Alan Friedrichsen, Rosemary Fritz, Art Fuller, Charles Fuss, Edwin Groppe, Jr., Ione Hicks, Roy Hinze, Michael Kellogg, Marlene Kinney, Sandra Lacy, Roger Littell, Paul Malven, Charlene McLaughlin, James McMahon, Sandra Mishler, Lila Nulle, Bill Porter, Jimmy Rohovit, Norma Rostermundt, Joyce Spence, Roy Stark, Brian Travis, Bobby Welker, Charles White, Dorothy Wiemann, William Wyatt

School information about the Peters & Huggs

Check out Ronnie's most embarrassing moment during a junior high basketball game...
1955 Back: Coach John Beach, Warren Puck, Student Manager; Vernon Wagner, Robert Horbach,

Ronnie Peters

, Larry Genzen, Larry Nielsen, Eugene Haberl, Gary Koon, Tom Koon, Dale Jansen, Larry Zerwas, Larry Witt, Phil Knaack, Robert Beisch, Coach Ray Standerwick
Second: Victor Schwiesow, Allen Muhlbauer, Larry Lohrmann, Ronnie Hodne, Bob Froyd, Roger Hagedorn, Royce Genzen, Dennis Saunders, Bob Laverty, Carl Saunders, Allen Laurinat, Ray Fink
Front: Billy Genzen, Ronnie Mohr, Hans "Junior" Bonnesen, Larry Rowedder, Gary Monson, Keith Pfannkuch, Dennis Grimm, Dick Bowers, Richard Brockelsby, Keith Hass, Allan Fonken, David Peters

Heinie Dethlefs mowing in back - Roger Koepke and we think Ron Peters on right.
1956 Betty Peters on Main Street after eating noon lunch at the old grade school and heading back to the high school.

1955 Jeanette Hugg


Karen Rix & Jeanette Hugg

Dance band

Back 3: Joycelyn Genzen, Roger Koepke, Sylvia Vollstedt
Second 5: Jon Groteluschen, Warren Puck, Dwayne Mickelson (band instructor), Jack Hansen, Richard Wellendorf
Front 5: Dale Jansen, Darlene Genzen, Karen Rix, Robert Beisch, Rae Lynn Wycoff
On piano:

Jeanette Hugg

with Kay Ramsey (looking at camera) assisting

Junior Senior Banquet:

Judy Hugg

& Barbara Vollmer

Back: Gerald Beck, Larry Wilson, Dennis Ramsey, Larry Genzen, Alan Friedrichsen
Front: Larry Nielsen, Jon Groteluschen, Bobby Laverty, Ronnie Peters, Roger Littell, Coach Bill Anderson
Homecoming 1952


Junior High float: 4 boys on hayrack Ron Peters, ??, ??, ??
then Coach & Jr High Principal Anderson, Roger Littell, Rob Horbach, Bob Froyd
Did you KNOW???


1950 new addition proposal - the existing gym and high school noted in back.

1950


1950


Children's Day - Henry Peters Tavern in the background


Children's Day 1948
note that this Coke Mural is different than the one recently painted on the Corner Cafe wall.

Some history of the Horseshoe bar


Henry Buhmann's place


John Frahm - the large ice house in back
1915 John Frahm, Carl Voss, Henry Buhmann, Henry Graves, Jack Junge, ? Ruhde, Charles Kempf, ?Bill Buhmann?, Carl Hagedorn, Bob Mutom, Henry Frahm

View looking west across the bar to Main Street

Sometime after the 1916 Iowa Prohibition "Temperance movement"


Kleespies Brothers now in the north half of the building - Voss & Frahm Soft Drink Parlor in the south part.

1950s Manning Food Market on the north half and Corner Cafe in the south.
THE CORNER CAFE - 1981 Manning Centennial book
The building now housing the Corner Cafe at the northeast corner of Fourth and Main, has had a long and interesting history of serving the public. The building was, of course, once wooden, and there were a succession of businesses at the location before 1891.
By 1891, the property belonged to John Albert and was being used as a saloon. May 8, 1891, a terrible fire destroyed the entire block, including the Albert Saloon. Only one pool table was saved. As a result of the fire, the building was rebuilt by Mr. Albert as a two story brick. He did not live to see the property completed, however, and it passed into the hands of Honnas Wunder who continued to rent out the premises as a saloon.
It was occupied in succession by A.L. McEnturff, Graves and Mreau, Claus Edens, and John Hansen (1898). The 1900 Business Directory lists Henry Buhmann as a bartender for John Hansen. Henry and Bill Buhmann were later the proprietors of the ''Eck (Corner) Saloon."
The saloon gained fame as the "Horseshoe Bar", touted by the Dubuque Brewing and Malting Co., brewers of Banquet Beer, as the longest bar west of the Mississippi River. The bar was of solid mahogany, was 120 feet long and took eight bartenders to service. The bar had a solid marble kickplate, part of which is still in the cafe basement.
This saloon was one of 13 in existence in Manning when a law passed by Iowa's 33rd General Assembly (1909) limited the number of bars in a town the size of Manning to only one. A Gentlemen's Agreement between the saloon owners gave the license for the one saloon to John Frahm at this location, on December 28, 1911. This license cost $4,200. he then hired many of the other saloon owners as bartenders. When Iowa went dry in 1916, the very colorful history of this property as a saloon ended abruptly.
The building's life of serving the public did not end, however. The business came to be known as the Voss-Frahm Soft Drink Parlour, and in 1932, was the Henry Albert Temperance Parlour.
In 1940, Henry Peters took over and ran a very successful tavern and cafe venture until 1975.
Henry and Esther Peters - 2006 Manning Quasquicentennial history book
Henry and Esther Peters served the Manning community for nearly 35 years as proprietors of first, Peters Tavern, and then the Corner Cafe (now Deb's Corner Cafe) on Main Street. They spent endless hours preparing home-cooked meals (ham on rye, soups, hamburgers, pies) six days a week. They began this line of work in Westside and moved to Manning in 1940. Their first home in Manning was on Fourth Street, then at 710 First Street until 1952, when they moved to their new brick home at 409 Second Street. This move also brought a telephone and a television set to their family home.
Henry was born on December 25, 1895, in Hamburg, Germany. He first worked in Omaha after arriving from Germany in 1912 as a young man of sixteen. He then stayed with relatives around Manning and Arcadia and learned the farming trade. His first marriage was to Celia Bauer in 1917. To this union were born four children: Vernon, now of Wall Lake, Lester (deceased October 20, 1997), Arlene Noack (deceased January 23, 2002) and Ray (deceased May 4, 1978). Celia died on October 22, 1934. Henry died on April 24, 1982 after retiring at the age of seventy-nine.
Esther Vetter and Henry were married in Yankton, South Dakota, in 1938. Esther was born on October 5, 1906, in Carroll County. Her parents were August and Minnie (Noelck) Vetter. Her mother and siblings moved to Manning from a farm near Halbur in 1940, after the death of her father, August. Her mother, Minnie, and Paul, Frank, and Martha lived at 122 Third Street. She also had another brother, Louis, and a sister, Alice (Young). Esther was a life-long partner with Henry in the tavern and cafe business. She passed away on September 13, 1998.
Ronald Henry (September 4, 1938) and Betty Jean (November 22, 1939) were born to this union. Both Ron and Betty attended school in Manning until their graduations in 1956 and 1957, respectively. Ron went to the University of Iowa where he received his doctorate in psychology in 1963. He married Jeanette Hugg of Westside on June 22, 1958. Two daughters, Kristin (Ames) and Karin (Chicago), completed their family. Kristin adopted an infant girl from Kazakhstan so they have one granddaughter, Emmerson, who was born on July 20, 1999. Ron retired as Professor of Psychology from Iowa State University in Ames where he spent his entire career of 40 years. Jen also retired as an administrative specialist for the psychology department. They have always enjoyed traveling in their recreation vehicles.
Betty obtained her Bachelor's Degree from the Iowa State Teacher's College in Cedar Falls (UNI) in 1961 with a double major, upper elementary and library science. She married Donald Nobiling on June 25, 1961. She first taught sixth grade at Ar-We-Va in Arcadia; then seventh and eighth grade reading in Carroll, did 15 years of substituting and, finally, was at Manilla (IKM) where she served for 23 years as Title I Reading teacher and school librarian before retiring in 2002. She continues to be the City Librarian at Westside since 1971. The Nobilings have three sons: Scott (Roseville, Illinois), Brad (Polk City, Iowa) and Craig (Chadron, Nebraska). They have nine grandchildren. Don retired after being with the Crawford County Secondary Highway Department for 15 years.
2006 Manning Quasquicentennial history book

Martha Vetter


Paul Vetter

The Vetters have lived at 122 Third Street in Manning for over 60 years. Mrs. August Vetter, Frank, Paul, and Martha had been the occupants of this two-story home since their move from the farm near Halbur in February 1942. August had passed away on the farm on April 3, 1931. Minnie and her three children began a new life for themselves in the city setting of Manning. Living there now are Paul, who turned ninety-five in March of 2005 and Martha, who was ninety-three in September of 2005. Frank passed away in February of 1997 and their mother, Minnie (Noelck), died in March of 1977.
The house has basically remained the same except for an enlargement of the much-used porch on the street side and the changes made to the back, which gave another entrance to the home. The stairs to the basement were moved to give more room to the kitchen, but much of the house is the same. These were projects that were completed by Paul and Frank over the years. This house was once occupied for a short time by Reverend Ansorge in 1907.
Martha retired from her years of working at and eventually owning the Corner Cafe on Main Street. She did a lot of the baking and cooking. The homemade rye bread was her specialty. She also recalls the many years of working at the egg drying plant during WWII where hours of breaking and separating eggs occupied many hours of the week.
Paul was drafted in 1943 at the age of thirty-four. He served with the U.S. Army in the Philippines until 1945. Paul was employed by the Ohde Funeral Home for more than 25 years. He helped with the yard work, drove to surrounding hospitals to get the deceased, assisted at funerals, helped to put up the endless feet of lights for the annual Christmas display, and was a general all-around "handy man." After retirement from Ohdes, he continued doing summer yard work and winter snow removal with his brother Frank for many years.
The Vetters are long-time members of the Zion Lutheran Church in Manning. They were both baptized and confirmed at Zion in Arcadia by the Reverend Tews. Deceased family members include Esther (Mrs. Henry Peters), Frank, Louis, Alice (Mrs. Francis Young), and August (as an infant).

Paul Vetter WWII
I have very little information for the Hugg family.
These 2 aerial photos are from my great-uncle Frank Ehrichs' collection which he used as a weekly contest in the Denison newspaper to promote his grocery store in Aspinwall.
Any help with the Hugg family would be appreciated.

Henry Hugg farm
Crawford County


Howard Hugg farm

I'm always watching for picture postcards I don't have scanned that are for sale on E-bay.
Right now there are quite a few for sale, but none that I don't already have at least one if not several scans from originals.
There are also 2 that are listed as Manning but they are not.

When E-bay began I could get post cards for only a few dollars, but that obviously has changed a lot now.
Fortunately I had been gathering old Manning postcards and scanning them from local sources for decades, so I haven't had to purchase many off e-bay, but once in a while I'll see a postcard or old Manning photo that I don't have.

If they are reasonably priced then I might bid on them.
I also may purchase some of them even if I already have scans or a hard copy original, if they have information on back or are in better condition than the scans I already have.

Someone recently purchased a reprint copy on e-bay of this first image (shown below). What they purchased wasn't the original postcard but a reprint made from the seller's scan of an original postcard.
Years ago I scanned an original postcard of this image but it is not the high resolution I make today, so hopefully someday I'll run across another original postcard of this image.

I have several scans of the image of the second picture (shown below) but would like to have the person who purchased the one on e-bay send it to me to make a high resolution scan of it...I assume a Manning connected person purchased it.
I may run into another original postcard someday to scan but I'm also interested in scanning the information on the back of that Mueller corner postcard recently sold on e-bay.

So if you are reading this request - please e-mail me so I can work it out to get that postcard from you to scan. I do NOT want to keep it but scan it with my professional scanners/software.

By the way I have scans of many different angles and years taken at the old Mueller intersection on Main Street - and also from the 5th Street intersection shown below.

By the way, if anyone has old Manning postcards - and you are planning on throwing them away, or selling them - please consider letting me scan them first.

If you have old Manning postcards but want to keep them, I still would like to scan them...even if I might already have scans of some of them.

And to make it perfectly clear - I do not make money off of the scans I make or the history I scan and add to my database.

My historical preservation projects have cost me thousands and thousands of dollars over the last 45 years, and anyone who pays attention knows I share my work freely - no ads to annoy you with, and no logins to pay for on my web pages.

All I ask in return is for people to share their old pix and history with me so I can scan them into my database.

Kinderfest June 16, 2019
where past and present meet
From the very beginning of Manning's existence in 1881, the citizens realized that all work and no play would not make for a quality of life needed for a healthy community.
So in the fall of 1881, the very first event to celebrate the life of the community and entertain the kiddies was called the "Thanksgiving Hop."
Then each year thereafter an annual event was held specifically for the children and on February 9, 1882, the Manning Schuetzen Verein (incorporated under the State of Iowa laws on April 11, 1879) officially organized and later in the year held the first Kinderfest (children's festival) which has continued each year except 1 year during WWI and 2 years during WWII...While probably debatable and maybe not provable, Manning's Kinderfest can lay claim to the longest consecutively run community event in Iowa.
While there were much older community events around the state, they eventually died out.
Today, we have a few children and their families living here whose great-great-great-grandparents attended Kinderfest in their day.
Here are a few more sneak preview images - later on I'll add the full complement of pictures and some background information about them.

June 17 2:00 p.m. Rain

It is always amazing how we usually get a threat of rain during Children's Day...sometimes it will rain right before or at the end of the day, but there were very few Children's Days that rained out.

Manning Hillside Splash


Click for a printable flier

In January of 2018, I created this historical perspective linked below about recreation in Manning and also information and graphics for the current proposed project for the Rec Center.
It shows how projects don't get done overnight and also how very important volunteers and donations are to every project.
Update on the Hillside Splash project
On May 15, 2018, the city council approved $400,000 in matching funds for the proposed Hillside Splash project. JEO Consulting has been working on design ideas and a proposal to complete this project in 3 phases.
Phase 1 will begin in 2019-20 with construction beginning in 2020-21, or as soon as funds are raised.
A zero-depth pool with some play features are planned in phase 1, with the slide aspects in phase 2, and a spray pad for phase 3.
Click on the link below to see some very interesting history on how Manning achieves so many amazing things and is now working on another unique project.
Manning Hillside Splash

Oh the Fun of playing in the Sun (1968)


1909 cartoon about 2 boys nabbing their friends' clothes while "skinny dippin.'"

History can be as complicated or simple as people make it.
What's wrong is when self-appointed "history police" take it upon themselves to be the ones who determine what history we should keep and what history they feel needs to be destroyed...they are the "book burners" of today.
They spout all kinds of sophomoric statements, which most of the time have no basis in fact or historical perspective - only what they believe their truth is, and anyone who disagrees with them is evil or represents what they claim is bad.

I saw this item on E-bay and purchased it. It caught my eye from the standpoint of several historical aspects so I felt it needed to be preserved in my Manning Historical Database.
More commentary about this item coming...

There are so many ways to preserve and present history...pictures, video, audio, written words, and sadly, in many cases - nothing is done so individuals and events just disappear completely over time.
In 2016, I sat down with Orland to get his military story and also his "Manning" story.
Below is a link to one of the audio sessions I had with Orland. I'm using this audio and other sessions to create a story about Orland's life...
One thing nice about capturing audio is you get to not only hear the voice of the person featured but you get to hear his laugh and inflections in the way he uses words.
The audio is about 1 hour long. I removed some of the dead space and less important parts of the conversation and hope that you will take the time to listen to Orland talk about some of the highlights about the Manning Ag Center history.

Orland Fara remembers...February 2016

An observation I made during Orland's funeral was the lack of attendance by business people and Manning citizens in general. I realize many of them paid their respects at the viewing the day before and the church is relatively small but having attended funerals for 50+ years and knowing Manning history...society has changed a lot - it was quite common when a businessman passed away years ago that the businesses on Main Street closed down during the funeral and most of the owners attended the funeral.
Here are just two examples.
Ulysses L. Patton
July 30, 1908
ONE OF OUR OLDEST PIONEER CITIZENS PASSES AWAY LAST SUNDAY AFTERNOON.
Was a Member of the City Council for Fifteen Years and on School Board for Nine Years.
Mr. Patton has been in the stock business in Manning for a number of years and was associated in the business with his son, Dwight, at the time of his death. As a token of the esteem in which Mr. Patton is held by the business men here every place of business in the city was closed from 10 to 12 o'clock, during the time of his funeral and all public work was suspended the entire day.

John Frahm, Prominent Business Man Died Tuesday
Entered Into Rest May 28, 1940 At Home Manning
The spacious funeral home and every, available place around the premises was occupied by friends during the services. Every business place in town was closed in his respect during the services.
The deceased leaves many memories and some heritages which will endure through Manning's history. He was one of the towns leading citizens; a man of pleasing personality; jovial; kind and honorable. He was a good friend to have and he had a host of friends. The Chamber of Commerce, Manning, 3-Mile House and 5-Mile House Schuetzen Verein, of which he was a member, and other organizations always found him a willing worker and liberal giver. The town and community will feel his departure in losing a faithful helper and progressive citizen. He was a faithful husband and a kind and loving father in his home and gave himself unselfishly for the comforts and good of his family.

Military honors

Another reason why more citizens should have attended the funeral was to honor and show respect to Orland for his military service...a Veteran of the Korean War.
Now these comments are solely my own and not intended to judge/criticize anyone but just as an observation of change over the years.
Orland Fara


June 25, 1931 - April 22, 2018

Visitation Wednesday April 25, 2018 , 3:30 PM - 7:00 PM at Ohde Funeral Home, Manning
Funeral Service Thursday April 26, 2018, 10:30 AM at First Presbyterian Church, Manning
Visitation resumes at church at 9:30 AM.
Interment with Military Honors will follow the funeral at the Manning Cemetery
More information and pictures coming...

Please visit the Manning Exchange for local news, articles, and information...a work in progress.

Many upcoming events.

Korean War Veterans continues


There are lots of Manning Veterans of the Korean era with no pictures or information.
Will you be in the Manning Veterans' book???
Unless more post-WWII Veterans come forward there will be a lot of 1946 to present day Manning connected Veterans missing from the book.

For those of you who are occasional visitors to the Manning Exchange - please make sure to click on the "archived articles" section where previous featured stories are kept.

Click to visit the Manning Exchange

1 example from the Logeland Studio wedding packets.

There are still quite a few Logeland Studio wedding packets available.

Click to read about this important project.
It will help to financially support the Manning Veterans' history book project.

What makes up a community?
Just ONE person
who is a son or daughter
who is a brother or sister
who has a school chum
who is related to someone in that town
whose friend has a friend in that town
whose friend is related to someone else in town
who may have moved away but still thinks of the place they grew up as home
We would like to hear from you, the "1983 Leaders of Tomorrow" who have relatives and chums in your hometown of Manning, Iowa.
In their own words
Attention "1983 Leaders of Tomorrow"


Who is the sister of the meteorologist linked below?
Click to see the answer in her own words

Who grew up on a farm south of Manning, has chased tornados, and is now a meteorologist for the National Weather Service?
Click to see the answer in his own words

I have been receiving questions from various "1983 kids" about what type of information we would like them to write about.
Please read through the meteorologist's story to get ideas for you own personal write-up.
Then send me an e-mail so we can work out your story.

Note: Your story does not have to be as thorough as found at the link above but at least send us a couple paragraphs to bring us up to date from 1983. Here is the DIRECT link to the 1983 web page.

Parents of the "1983" kids - please encourage your children to send in their updated information and any pix they may want to include.
Sometimes a little nudge by mom or dad will get the ball rolling!
Each 1983 "Leader of Tomorrow" has interesting family history.
Here are the names of the "1983 kids" who we are looking for an update from...
Aaron & Courtney Potthoff, Adam Croghan, Andrew & Amanda & Brandon Puck, Alex & Abbey Ranniger, Allison & Megan Keese, Angela & Heather & Michele Hass, Angie & Alan Irlbeck, Bradley Christensen, Bryan & Nathan Rohe, Chelsea Souter, Christin Ann Fara, Christopher Wegner, Cole & Ty Henderson, Dale & Vanessa & Derek Hargens, Daniel Wayne Tibben, Daniel & Janelle Stribe, Dawn & Derrick Rohe, Dawn & Michelle Willenborg, Elizabeth & Jamy Zinke, Ericka & Andrea Ehlers, Gary & Beth & Tim Ferneding, Heather & Jessica & Jimmy Switzer, Jackelyn McKeighan, Jamie Jo Irlbeck, Jeffrey & Joey & Jeremy Irlbeck, Jeffry & Kelli & Jason Lorenzen, Jeremia Rex Macumber, Jennifer & Jason & Renee Knueven, Jennifer & Jeremy Misselhorn, Jeremy Puck, Jessica Rasmussen, Jill Kienast, Joe Stein, Joseph & Mackenzie Hinners, Kasie & Andrea & Amy Lorenzen, Kenzie Kae Kerkhoff, Lauren & Shad Bauer, Marte Wanninger, Matthew & Mandi Weitl, Melissa & Angie Pfannkuch, Michael & Amy & Jeremy Kasperbauer, Michael & Michaela Hargens, Melissa & Michaela Vinke, Michael & Matthew Siepker, Michaela & Crystal Ehlers, Natasha Vonnahme, Ryan & Rachel Pfannkuch, Sabrina Lee, Sarah Kaszinski, Sheri & Trena Bell, Tara Zeman, Stephen & Ryan & Darren Andersen, Tonya Jo Wurr, Tiffany & Michelle Jahn, Tim & Matt Hugeback, Brian & Katie & Steph Beck, Troy & Robin Wanninger
If you send me some information about yourself, I may also be able to find some pictures of your parents, grandparents, family members that I have in my database (as shown above).
We can use them in your story along with your "1983" picture.
We'd like to hear from you !!!
What ever became of the
1983 "Leaders of Tomorrow"
Have some of your "Dreams" come true?

"Let it be known that he who wears the military order of the purple heart has given of his blood in the defense of his homeland and shall forever be revered by his fellow countrymen."
George Washington, August 7, 1782
Just as a reminder: the Manning History book committee continues to work on a Manning area Veterans' history book project.
For those of you who are Veterans or have/had Veterans in your family - will you come forward?
The history book committee will do their best to get as many pictures and information about the 1000+ Manning Veterans but we can't do it all by ourselves.
How many small communities do you know have published 5 history books? The first one was the History of Manning 1898, then the 1981 Manning Centennial book, next the 2006 Manning Quasqui book, and most recently the 2009 Manning School history book. Probably the last book to be published will be the upcoming Manning Veterans' book - unless someone comes forward in the next generation to take over these projects after I'm gone. Will you help with the Veterans' history book project? If you are a Manning connected Veteran or are presently serving and do not submit your military connected pictures and infomation you probably won't be in this once-in-a-life-time Manning Veterans' history book. With a limited number of volunteers we can only do so much on our own but will try to get pictures of as many Veterans as we can. There are over 1000 Manning Veterans so we have a long ways to go before the book can be published.
Manning Veterans are slowly coming forward and below is another example. We hope to eventually get more pictures and information for Mike to put in the book but for now this is what I have to show to you.
Amos Rutz WWII
One thing that many Veterans and people who are submitting information have not fully understood is that this next Manning history book is specifically a Veterans' only book. It won't be like the Centennial or Quasqui history books were, where there is a Veterans' section along with other community aspects. We are aiming for a 2-volume book (around 1090 total pages) which will really be unique!!!
This book will be ALL Veterans' information (and the post auxiliaries) - hence it won't be a "Name, Rank, and Serial Number" only history but we want a complete history for each Veteran.
For instance - below is Louis Boell's picture and the information that was published in the Veteran section of the 1982 Aspinwall Centennial history book. It has the basic information but we are looking for more and I spoke to Louie by phone and he sent more pictures and information - also for his brothers.

To see what Louis submitted click on the link underneath "Are you a Manning Veteran" shown below.

Note: we also want some family background such as parents and grandparents. All too often you will only see just the Veteran's name with their basic military information but without the family connections it will be difficult for future historians and genealogists to know for sure who this person belongs to.

Are you a Manning connected Veteran?

I would like to hear from you!!!
We are starting a Manning Veteran history book project and if you don't come forward you may not be included in the book. NOT because we want to intentionally leave you out but because you didn't come forward.
Same goes for those of you who have Veterans in your family who have passed away. If you don't come forward and help by submitting Veteran connected pictures and information your Veteran may not be included in this once in a life-time Manning Veterans' history book.

Please e-mail me about your Veteran questions manningveterans@davidkusel.com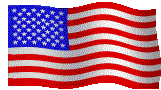 The United States flag
is proudly displayed here and NO other flag is as IMPORTANT!
1 Manning citizen served in the War of 1812
48 served in the Civil War
1 served in the Indian War
3 served in the Spanish American War
300+ served during WWI
550+ served during WWII
87+ served in the Korean war era
65+ (more names need to be found) served in the Vietnam era
55+ (many more names need to be found) served from 1975 to present
26 paid the ultimate price with their lives defending the U.S. Flag
Are you a Manning Veteran?
Are you currently serving and have a Manning connection?
We are starting the Manning Veterans' history book project
Don't wait until you see "Deadline" or it WILL be too late!!!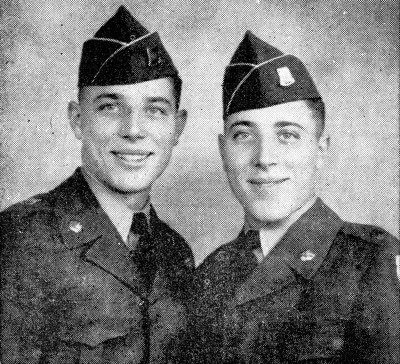 Click to read promos for the Veteran book


There are a lot of WWI and some WWII Veterans pictures with no IDs.

Before you spend time scanning pictures
please look at these instructions


I appreciate your efforts scanning pictures for me but if you only make low resolution scans you are really wasting your time. High resolution scans are the best and only way to really preserve those old pictures.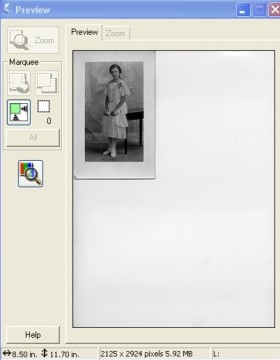 Click to see the tutorial
If you simply don't want those old family pictures you inherited please don't throw them - send them my way.
A lot of times I can recognize a face or location in those old pix.
---
One thing to keep in mind while you are looking for pictures - if they are glued in old scrap books please do NOT try to pull them out or cut them out. I can scan the whole page of the scrapbook and crop out the pictures you want to use in the book. If you attempt to forcibly remove the pictures you will probably damage them and when I scan them that damage will probably show up. This means I'll either have to use my graphics program to touch up the damage which can take a lot of time, or if they are badly damaged I just may not even take the time to scan them.