Phi Mu Alpha Sinfonia "America"

IKM-Manning presents "Veterans Day Celebration"


Click to see the event

I finished the Mummy & Son web page and the Halloween costume web page
I added the tribute page for Erv Bauer and Alice Stangl
The Cinderella school musical is now posted...
They are linked below.
I hope living Manning connected Veterans will take a look at Erv's military items.
In 2013, Erv let me go through his various scrapbooks to scan...then he came out to my place to go through the scans to give me captions and information.
All too often I scan scrapbooks of deceased Veterans and while they many times have a lot of nice pictures there is no information.
So many of those pictures are historically useless from the standpoint of having no information about them.
The saying that a "picture is worth a thousand words" is really very far from the truth.
Unless you know the who, what, when, where, why of an image it is nothing more than a piece of paper that shows a person, a place, or an event but without the 5 "W's" it goes into the unknown trash pile of history.
Another example is with Alice Stangl's husband, Don. He passed away in 1965 - quite young and a WWII Veteran. He had several scrapbooks and fortunately kept a timeline of his service and other documents. Between this information and some captions with photos I'll be able to form a nice military history for Don, but usually this is not the case.
It is still an example of where living Veterans need to write down information, provide captions for their pictures and get that information to me for the Veterans' book so it will be preserved long after they or anyone in their family who might know about the service are gone too.

In Memoriam of Alice Stangl


March 15, 1930 - November 5, 2017
Click to see the tribute
There are a number of unidentified pictures featured in Alice's tribute...some might be of the Rohe family and also there is a Catholic Junior Choir shown that I need help - I think a Foley might be in this group.
Please help if you can.

The faster and harder I work the further I get behind.
I guess it is a good problem that I'm finding more old history and pictures to scan and more people are coming forward with Manning history they have, and that Manning is such a busy town that provides all kinds of entertainment and community events that I try to cover when I can.
On Saturday night the American Legion Post held their annual banquet and on Sunday afternoon I captured the IKM-Manning students in their fall play - "Cinderella."
Finding time to edit the pictures, create the files, and then post the web pages...there just aren't enough hours in the day...but at least I'm digitally capturing these events and our history for long-term preservation and archival purposes.

Cinderella - October 5, 2017

Click to see the musical

Mummy & Son Halloween party

Click to see Mummy & Son
Emma (Dockweiler) Stammer dressed up for Halloween in the early 1950s.
I have been scanning the Meeves/Wittrock family collection recently and ran into this picture.
Emma was the mother of Goldie Meeves and Clarence Stammer - grandmother of Myra Wittrock and Roland Meeves & Clifford and Calvin Stammer.

Halloween in Manning October 29, 2017

Click to see the costumes

In Memory of Ervin Bauer


March 28, 1931 - October 27, 2017
Click to see the tribute

Oktoberfest in Manning
October 14, 2017
This image is something that we need to see a lot more of and to include the younger generations of today, many of whom have absolutely no idea that they are missing out in a very important part of growing up - learning about and appreciating the communities and nation they live in.
Way too many young people are communicating through a "device" and don't learn any skills about interacting in person.
While there was a good attendance at this event, it is sad at how many area citizens will simply not attend and support things that you would have to drive 100 miles to see if so desired.
Events like this would not be possible if it weren't for all of the volunteers who organize them...and who also donate financially.
While we don't have the deep volunteer base like there was once - we still have hundreds of TIRELESS volunteers today who believe in the Manning family and want to maintain the quality of life that they grew up with in this community.

I hope the next time there is a community event in Manning that more people will attend.
Put that device away and come to interact with your friends, relatives, and neighbors.
You will gain way more with personal interaction than wasting time sitting at home with a device.

Click to see the event

A Kruse descendant recently e-mailed me this unique picture.
I have never seen an inside picture of the original wooden Lutheran Church.
First German Evangelical-Lutheran Zion Congregation, Unaltered Augsburg Confession of Manning
This is the April 4, 1909, confirmation class.
I'm hoping to get a high resolution scan from the original photo which should make it a sharper image.

Anna Kruse 3rd from left in front row.

The other confirmands are Louis Becker, Dora Gruhn, Karl Gruhn, Martha Gruhn, Henry Hansen, Frank Kuhn, Mary Meyer, Emma Spoerwien, Dora Wilke.

I'm hoping that the grandchildren of these individuals will be able to ID their grandparents...or maybe a son or daughter is still living who could ID their parents.
I have some guesses who the Gruhns might be and Frank Kuhn - based on family traits of the Gruhns and Kuhns I knew.
Please e-mail me if you can help.

First German Evangelical-Lutheran Church on Second Street

Red arrow points to the church

Moved and converted to a home at 31 Sue Street...
Obviously the steeple was removed...

I always get excited when I find a picture of a celebration or group or historical event for the first time.
Up until now I had never run into any Royal Neighbors of America pictures.
Even better yet - all of the names were written on back.
There also was another Neighbors convention picture taken in Charter Oak. Unfortunately I have not been able to ID any of the Manning members in the picture yet, but the exciting thing is this picture is now 80 years old...what an amazing piece of history - even without names but I know has Manning connections.

Royal Neighbors of America Convention September 1960 - Manning VFW hall

Back: Ruby Schrum, Caroline Clark, Eileen Enenbach, Margaret Lee, Goldie Meeves, Marge Kienapfel, Bernice Nielsen, Zetta Harris
Front: Cecelia Nickum, Alice Schrum, Emma Stammer, Dorothy Sharp, Minnie Rix, Ida Armstrong, Nettie Hansen
Missing from picture: Edna Hiatt, Ella Reimers, Jeanne Saunders, Grace Andresen
I'm guessing that Marge Kienapfel is the only one living who is in this picture.

Royal Neighbors of America Convention May 25, 1937 Charter Oak, Iowa

I'm thinking that Dorothy (Kienapfel) Sharp might be 9th over behind the first banner - she would have been 23 at this time.
I noticed quite a few of the ladies next to Dorothy on both sides in the same row are all wearing the same type corsages which might mean they are from Manning.
Notice the banners: Unselfishness, Faith, Courage, Modesty, Endurance
Traits I'm sure those 4 kids seated were taught, along with the children of the rest of the members.
---
I'm working on another collection of pictures from a family.
This one shows the company that Jim Wittrock served in.
I had a good visit with Jim today about his military service and we worked on IDs for some of the soldiers.
If anyone can help with the IDs to confirm and/or provide more names, please let me know.
I'm going to return Jim's discharge and other papers and will go over the IDs with him again.

Back row - 13th from left: Tiny Tysen?sp from Audubon
Back row 8th from left: Dave Kerkhoff
Back row 6th from left: Bob Lacy
Fifth row 7th from left: James Wittrock
Fifth row 8th from left: Ralph Hicks
Fourth row 8th from left: Jim Schoepner
Third row 10th from left: Earl Vogl from Templeton
Second row ? 5th from the left: Garber from Audubon - Master Sergeant
Front row 8th from the left: Captain Robert Nymand
I always encourage people to let me go through their boxes of old family stuff and scrapbooks, rather than have them pick and choose things they think I might be interested in.
Here are two examples of why...very historically important items of history that you would be hard-pressed to find other examples of that still exist.
When people won't even keep their old family pictures and would rather throw them away than let me go through to scan, they for sure aren't keeping such interesting documents that give us insight into how challenging things were for the WWII and before generations to live and survive.
History that shows us how spoiled we all are today and how easy we have it - really no place for us to complain...

John's wife, Goldie (Stammer) wrote on back what she canned using this ration of 20 pounds of sugar.

Feathers Goldie sold to the feather company.
I know more people out there have old Manning and Manning family pictures, scrapbooks, and boxes of stuff just sitting in a closet, attic, or storage room.
If you want me to digitize and preserve that history, all you have to do is e-mail me and we'll work out the details.

Please visit the Manning Exchange for local news, articles, and information...a work in progress.

Many upcoming events.

Korean War Veterans continues


There are lots of Manning Veterans of the Korean era with no pictures or information.
Will you be in the Manning Veterans' book???
Unless more post-WWII Veterans come forward there will be a lot of 1946 to present day Manning connected Veterans missing from the book.

For those of you who are occasional visitors to the Manning Exchange - please make sure to click on the "archived articles" section where previous featured stories are kept.

Click to visit the Manning Exchange

1 example from the Logeland Studio wedding packets.

There are still quite a few Logeland Studio wedding packets available.

Click to read about this important project.
It will help to financially support the Manning Veterans' history book project.

What makes up a community?
Just ONE person
who is a son or daughter
who is a brother or sister
who has a school chum
who is related to someone in that town
whose friend has a friend in that town
whose friend is related to someone else in town
who may have moved away but still thinks of the place they grew up as home
We would like to hear from you, the "1983 Leaders of Tomorrow" who have relatives and chums in your hometown of Manning, Iowa.
In their own words
Attention "1983 Leaders of Tomorrow"


Who is the sister of the meteorologist linked below?
Click to see the answer in her own words

Who grew up on a farm south of Manning, has chased tornados, and is now a meteorologist for the National Weather Service?
Click to see the answer in his own words

I have been receiving questions from various "1983 kids" about what type of information we would like them to write about.
Please read through the meteorologist's story to get ideas for you own personal write-up.
Then send me an e-mail so we can work out your story.

Note: Your story does not have to be as thorough as found at the link above but at least send us a couple paragraphs to bring us up to date from 1983. Here is the DIRECT link to the 1983 web page.

Parents of the "1983" kids - please encourage your children to send in their updated information and any pix they may want to include.
Sometimes a little nudge by mom or dad will get the ball rolling!
Each 1983 "Leader of Tomorrow" has interesting family history.
Here are the names of the "1983 kids" who we are looking for an update from...
Aaron & Courtney Potthoff, Adam Croghan, Andrew & Amanda & Brandon Puck, Alex & Abbey Ranniger, Allison & Megan Keese, Angela & Heather & Michele Hass, Angie & Alan Irlbeck, Bradley Christensen, Bryan & Nathan Rohe, Chelsea Souter, Christin Ann Fara, Christopher Wegner, Cole & Ty Henderson, Dale & Vanessa & Derek Hargens, Daniel Wayne Tibben, Daniel & Janelle Stribe, Dawn & Derrick Rohe, Dawn & Michelle Willenborg, Elizabeth & Jamy Zinke, Ericka & Andrea Ehlers, Gary & Beth & Tim Ferneding, Heather & Jessica & Jimmy Switzer, Jackelyn McKeighan, Jamie Jo Irlbeck, Jeffrey & Joey & Jeremy Irlbeck, Jeffry & Kelli & Jason Lorenzen, Jeremia Rex Macumber, Jennifer & Jason & Renee Knueven, Jennifer & Jeremy Misselhorn, Jeremy Puck, Jessica Rasmussen, Jill Kienast, Joe Stein, Joseph & Mackenzie Hinners, Kasie & Andrea & Amy Lorenzen, Kenzie Kae Kerkhoff, Lauren & Shad Bauer, Marte Wanninger, Matthew & Mandi Weitl, Melissa & Angie Pfannkuch, Michael & Amy & Jeremy Kasperbauer, Michael & Michaela Hargens, Melissa & Michaela Vinke, Michael & Matthew Siepker, Michaela & Crystal Ehlers, Natasha Vonnahme, Ryan & Rachel Pfannkuch, Sabrina Lee, Sarah Kaszinski, Sheri & Trena Bell, Tara Zeman, Stephen & Ryan & Darren Andersen, Tonya Jo Wurr, Tiffany & Michelle Jahn, Tim & Matt Hugeback, Brian & Katie & Steph Beck, Troy & Robin Wanninger
If you send me some information about yourself, I may also be able to find some pictures of your parents, grandparents, family members that I have in my database (as shown above).
We can use them in your story along with your "1983" picture.
We'd like to hear from you !!!
What ever became of the
1983 "Leaders of Tomorrow"
Have some of your "Dreams" come true?

"Let it be known that he who wears the military order of the purple heart has given of his blood in the defense of his homeland and shall forever be revered by his fellow countrymen."
George Washington, August 7, 1782
Just as a reminder: the Manning History book committee continues to work on a Manning area Veterans' history book project.
For those of you who are Veterans or have/had Veterans in your family - will you come forward?
The history book committee will do their best to get as many pictures and information about the 1000+ Manning Veterans but we can't do it all by ourselves.
How many small communities do you know have published 5 history books? The first one was the History of Manning 1898, then the 1981 Manning Centennial book, next the 2006 Manning Quasqui book, and most recently the 2009 Manning School history book. Probably the last book to be published will be the upcoming Manning Veterans' book - unless someone comes forward in the next generation to take over these projects after I'm gone. Will you help with the Veterans' history book project? If you are a Manning connected Veteran or are presently serving and do not submit your military connected pictures and infomation you probably won't be in this once-in-a-life-time Manning Veterans' history book. With a limited number of volunteers we can only do so much on our own but will try to get pictures of as many Veterans as we can. There are over 1000 Manning Veterans so we have a long ways to go before the book can be published.
Manning Veterans are slowly coming forward and below is another example. We hope to eventually get more pictures and information for Mike to put in the book but for now this is what I have to show to you.
Amos Rutz WWII
One thing that many Veterans and people who are submitting information have not fully understood is that this next Manning history book is specifically a Veterans' only book. It won't be like the Centennial or Quasqui history books were, where there is a Veterans' section along with other community aspects. We are aiming for a 2-volume book (around 1090 total pages) which will really be unique!!!
This book will be ALL Veterans' information (and the post auxiliaries) - hence it won't be a "Name, Rank, and Serial Number" only history but we want a complete history for each Veteran.
For instance - below is Louis Boell's picture and the information that was published in the Veteran section of the 1982 Aspinwall Centennial history book. It has the basic information but we are looking for more and I spoke to Louie by phone and he sent more pictures and information - also for his brothers.

To see what Louis submitted click on the link underneath "Are you a Manning Veteran" shown below.

Note: we also want some family background such as parents and grandparents. All too often you will only see just the Veteran's name with their basic military information but without the family connections it will be difficult for future historians and genealogists to know for sure who this person belongs to.

Are you a Manning connected Veteran?

I would like to hear from you!!!
We are starting a Manning Veteran history book project and if you don't come forward you may not be included in the book. NOT because we want to intentionally leave you out but because you didn't come forward.
Same goes for those of you who have Veterans in your family who have passed away. If you don't come forward and help by submitting Veteran connected pictures and information your Veteran may not be included in this once in a life-time Manning Veterans' history book.

Please e-mail me about your Veteran questions manningveterans@davidkusel.com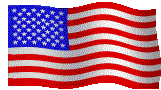 The United States flag
is proudly displayed here and NO other flag is as IMPORTANT!
1 Manning citizen served in the War of 1812
48 served in the Civil War
1 served in the Indian War
3 served in the Spanish American War
300+ served during WWI
550+ served during WWII
87+ served in the Korean war era
65+ (more names need to be found) served in the Vietnam era
55+ (many more names need to be found) served from 1975 to present
25 paid the ultimate price with their lives defending the U.S. Flag
Are you a Manning Veteran?
Are you currently serving and have a Manning connection?
We are starting the Manning Veterans' history book project
Don't wait until you see "Deadline" or it WILL be too late!!!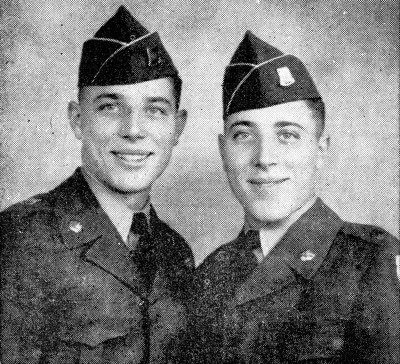 Click to read promos for the Veteran book


There are a lot of WWI and some WWII Veterans pictures with no IDs.

Before you spend time scanning pictures
please look at these instructions


I appreciate your efforts scanning pictures for me but if you only make low resolution scans you are really wasting your time. High resolution scans are the best and only way to really preserve those old pictures.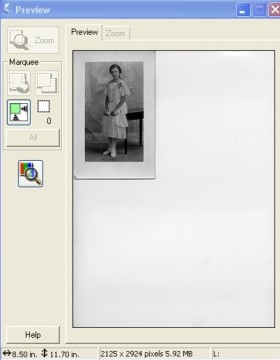 Click to see the tutorial
If you simply don't want those old family pictures you inherited please don't throw them - send them my way.
A lot of times I can recognize a face or location in those old pix.
---
One thing to keep in mind while you are looking for pictures - if they are glued in old scrap books please do NOT try to pull them out or cut them out. I can scan the whole page of the scrapbook and crop out the pictures you want to use in the book. If you attempt to forcibly remove the pictures you will probably damage them and when I scan them that damage will probably show up. This means I'll either have to use my graphics program to touch up the damage which can take a lot of time, or if they are badly damaged I just may not even take the time to scan them.