Queen "We are the Champions" 1977

IKM-Manning vs Alta Aurelia
October 11, 2019
More pix coming as I find time

In Memory of Kay Pfannkuch


December 13, 1934 - October 9, 2019


Kay Pfannkuch

Visitation First Presbyterian Church - Manning Friday, October 11, 2019 5:00 PM - 7:00 PM
Funeral Service First Presbyterian Church - Manning Saturday, October 12, 2019 10:30 AM
Visitation will resume at the church from 9:30 A.M. until 10:15 A.M. on Saturday
Burial will be in the Manning Cemetery.
Funeral arrangements are under the direction of the Dahn and Woodhouse Funeral Home.

Susan Schilling, Martha Hagedorn, Kay Pfannkuch
From the 2006 Manning Quasquicentennial history book
Donald and Kay Pfannkuch
Donald was born in Jackson Township, Crawford County. He is the son of Frank and Emma (Voege) Pfannkuch. After the death of Emma in 1939, the family moved to a farm south of Manning. Don comes from a family of five brothers and two sisters: Francis (who died in infancy), Ludwig, Marvin, Earl, Kenneth, Edna (Ramsey), and Irene (Olson).
Don graduated from Manning Community School in 1950. He served in the U.S. Air Force 1952-1956. After he was discharged, he returned to farming. On August 2, 1959, he married Kay Collins in the First Baptist Church in Le Mars. Iowa. She is the daughter of Wayne and Faye (Nash) Collins. Kay met Don while she was teaching in Elk Horn. Kay has six sisters and four brothers, none who live in Manning.
Don and Kay have two children: Hallie graduated from Manning Community School in 1991, and Colin in 1993. Both received degrees from Buena Vista University in Storm Lake. Hallie taught in Stratford, Iowa, and then, after her marriage to Tony Greenfield in 1998, she taught in Sergeant Bluff. She met Tony, who was from Fulda, Minnesota, while in college. Hallie now teaches in Marshall, Minnesota, and Tony is a science professor at Southwest Minnesota State University. They have a very active little boy, Micah Jay, who was born on Valentine's Day, 2004. Colin began working for IBM in Rochester, Minnesota, upon graduation from Buena Vista. In 1999 he married Dawn Junk of Dubuque, Iowa, who also graduated from Buena Vista. They now live on an acreage near Zumbrota, Minnesota.
Don is retired from farming, and enjoys part-time jobs, traveling, and fishing--especially fishing.

Don Pfannkuch 1947


June 12 on the Misawa Air Force Base, Japan

Airman First Class Donald Pfannkuch was inducted into the U.S. Air Force on April 21, 1952. He took basic training at Parks Air Force Base in Pleasanton, California, and training at Lowry AFB, Colorado, as Munitions Specialist.
Don's most significant duty assignment was with the 809th Supply Squadron, 809th Air Base Group (SAC). He received the National Defense Service Medal.
He was a member of the "Brotherhood of Desert Rats", serving over a year at Sidi Slimane Air Base in French Morocco. He was discharged on April 21, 1956, from MacDill Air Force Base, Florida, and was on inactive reserve until March 31, 1960.

1991

Hallie Pfannkuch

, Jennifer Frisbie, Jennifer Hinners, Wendy Ahrendsen


Prom 1990 Brenda Puck,

Hallie Pfannkuch

, Michelle Campbell, Dale Gruhn

1991 Kristi Herbers, Stacey Odendahl, Jenny Frisbie,

Hallie Pfannkuch

, Wendy Ahrendsen, Jenny Hinners, Renee Rosonke, Jenny Riggert, Beth Kusel, Joelle Handlos, Kristyn Justice, Monica Stangl, Brenda Puck, Michelle Campbell, Leslee Dammann, Jennifer Ramsey

Beth Mohr,

Colin Pfannkuch

, Derek Hargens
Living History farms March 17, 1986

Marvin Pfannkuch 1972

Ken & Lucille (Genzen) Pfannkuch June 7, 1947

Earl & Lorene Pfannkuch

"The State and Federal Governments can't save communities - that's a local decision."
Iowa EDA Director, Debi Durham

"This is an investment that we made for 100 years...this is going to open up more doors for us, in town and out of town."
Jeremy Carroll, Manning Utility Director

"Manning Can't be the Brightest Star, every Community in the area has to Shine."
Harvey Dales, Manning Mayor

MMU Valve Turning Ceremony
October 10, 2019

As I was taking pictures of the MMU event, I noticed several students walking over to the trestle, so out of curiosity I went over and asked what they were doing and if I could take their picture.
They told me they were working on a school history project; the Transcontinental Railroad...I asked what class this was and they said American History - in a tongue and cheek manner I quipped "they still teach American History in school" to which they responded - definitely yes.


IKM-Manning, American History class project


This is what the bridge looked like during construction in 1914.
What Jeremy Carroll's quote says above in the MMU feature story and Victor Davis Hanson's opinion piece talks about down below, really connects to this railroad story - Today, we go by this great railroad structure built over 100 years ago and don't give it a second thought as to how important it is to this community, both back then and today...even to our nation when troop and military trains crossed it during WWI & WWII.
I talk to our local construction crews in the area as I take pictures of their projects, and one thing I hear from them is: "no one wants to work today."
They are constantly looking for good help and all too often, when they get an employee they only work for a short time and then quit...with comments like, "do we have to work 5 days a week," do I have to show up at 7:30 in the morning," do you always work this hard..."
JUST think how hard the men worked when they built this bridge and trestle!!!
I'm sure some of the workers found the task too difficult and quit but if they wanted to eat they had to find another job or go hungry.
Many of the first rail lines either followed the rivers in the flood plains or they would wind around the big hills of this area to avoid making deep cuts in the hills. Then with the onset of high speed trains they needed to straighten the tracks.
This next picture shows the original location of the Milwaukee, which crossed over what is now Highway 141. Then in 1915, high speed passenger trains were in demand, so the Milwaukee Company straightened out their tracks, which meant moving millions of tons of soil.

Original Milwaukee track location - called the Viaduct.

How they dug through the hills and then moved the soil into the valleys and bottoms.
By 1913, there were a lot of farmers in the area. They had slip scrapers, along with horses and mules.

Temporary log bridges were built to back the dump cars and fill in the bottoms and up to the trestle bridge.


For those of you old enough to remember Pastor John Ansorge - he was an also an amateur photographer and took pictures of this construction - not these particular ones shown, but I have scans of some of his pictures he took of the Milwaukee constuction.
William F. Ohde told me that Pastor Ansorge taught him how to develop film and take pictures too.

I believe this shows the crew filling in the soil on the west end of the trestle bridge.

Look at how much physical work it took just to make the forms to pour the huge concrete supports.
Note the steam-powered lift station used to carry the concrete up to the top to pour into the forms later on.

Large culvert to allow a small creek or large waterway to flow through.

Early days of the double track through Manning that carried passenger trains up to 100 mph.
The Milwaukee Grain Elevator is on the north side of the tracks.

Brand new Milwaukee Depot
---
I think this opinion piece just below is so applicable to both the feature above and the feature farther down below.
So few people really know our history anymore and even less seem to appreciate how great this nation is today...please follow the link above to the MMU gas ceremony and listen to the speakers talk about all of the partners who helped with the project, and then scroll through the various business receipts down below and take some time to ponder what our ancestors did for us!
Dave Kusel




Victor Davis Hanson: Members of previous generations now seem like giants - When did we become so small?

Many of the stories about the gods and heroes of Greek mythology were compiled during Greek Dark Ages. Impoverished tribes passed down oral traditions that originated after the fall of the lost palatial civilizations of the Mycenaean Greeks.

Dark Age Greeks tried to make sense of the massive ruins of their forgotten forbearers' monumental palaces that were still standing around. As illiterates, they were curious about occasional clay tablets they plowed up in their fields with incomprehensible ancient Linear B inscriptions.

We of the 21st century are beginning to look back at our own lost epic times and wonder about these now-nameless giants who left behind monuments that we cannot replicate, but instead merely use or even mock.

Does anyone believe that contemporary Americans could build another transcontinental railroad in six years?

Californians tried to build a high-speed rail line. But after more than a decade of government incompetence, lawsuits, cost overruns and constant bureaucratic squabbling, they have all but given up. The result is a half-built overpass over the skyline of Fresno - and not yet a foot of track laid.

Who were those giants of the 1960s responsible for building our interstate highway system?

California's roads now are mostly the same as we inherited them, although the state population has tripled. We have added little to our freeway network, either because we forgot how to build good roads or would prefer to spend the money on redistributive entitlements.

When California had to replace a quarter section of the earthquake-damaged San Francisco Bay Bridge, it turned into a near-disaster, with 11 years of acrimony, fighting, cost overruns - and a commentary on our decline into Dark Ages primitivism. Yet 82 years ago, our ancestors built four times the length of our single replacement span in less than four years. It took them just two years to design the entire Bay Bridge and award the contracts.

Our generation required five years just to plan to replace a single section. In inflation-adjusted dollars, we spent six times the money on one-quarter of the length of the bridge and required 13 agencies to grant approval. In 1936, just one agency oversaw the entire bridge project.

California has not built a major dam in 40 years. Instead, officials squabble over the water stored and distributed by our ancestors, who designed the California State Water Project and Central Valley Project.

Contemporary Californians would have little food or water without these massive transfers, and yet they often ignore or damn the generation that built the very system that saves us.

America went to the moon in 1969 with supposedly primitive computers and backward engineering. Does anyone believe we could launch a similar moonshot today? No American has set foot on the moon in the last 47 years, and it may not happen in the next 50 years.

Hollywood once gave us blockbuster epics, brilliant Westerns, great film noirs, and classic comedies. Now it endlessly turns out comic-book superhero films or pathetic remakes of prior classics.

Our writers, directors and actors have lost the skills of their ancestors. But they are also cowardly, and in regimented fashion they simply parrot boring race, class and gender bromides that are neither interesting nor funny. Does anyone believe that the Oscar ceremonies are more engaging and dignified than in the past?

We have been fighting in Afghanistan without result for 18 years. Our forefathers helped to win World War II and defeat the Axis Powers in four years.

In terms of learning, does anyone believe that a college graduate in 2020 will know half the information of a 1950 graduate?

In the 1940s, young people read William Faulkner, F. Scott Fitzgerald, Pearl Buck and John Steinbeck. Are our current novelists turning out anything comparable? Could today's high-school graduate even finish "The Good Earth" or "The Grapes of Wrath"?

True, social media is impressive. The internet gives us instant access to global knowledge. We are a more tolerant society, at least in theory. But Facebook is not the Hoover Dam, and Twitter is not the Panama Canal.

Our ancestors were builders and pioneers and mostly fearless. We are regulators, auditors, bureaucrats, adjudicators, censors, critics, plaintiffs, defendants, social media junkies and thin-skinned scolds. A distant generation created; we mostly delay, idle and gripe.

As we walk amid the refuse, needles and excrement of the sidewalks of our fetid cities; as we sit motionless on our jammed ancient freeways; and as we pout on Twitter and electronically whine in the porticos of our Ivy League campuses, will we ask: "Who were these people who left these strange monuments that we use but can neither emulate nor understand?"

In comparison to us, they now seem like gods.
---

I'm always looking for Manning history and because of my photography and historical documentary projects I find out about a lot of old stuff that is discovered during demolition and renovation of homes and buildings in the Manning area.
Over the last several months I've been following the renovation on the upstairs apartments of 309 Main Street. Bob's Construction crew members, Steve Snyder and Jason Vogl have been busy with the renovation. One day they found a bunch of old Wyatt receipts from businesses of the early 1900s. Before Orren W. Wyatt built the Wyatt Memorial Hospital in 1926, he rented the upstairs at 309 Main Street.

When Jason told me about the old receipts he had placed in 2 five-gallon buckets I talked to owner, Greg Sextro, about scanning them.
Having lots of previous experience in working with old papers I anticipated a lot of insect and possibly mice damage, and unfortunately I wasn't let down...insects had chewed and damaged most of the receipts and mice used some of the paper to make their nests.
So I slowly went through the buckets separating the destroyed items from the ones that were still legible and something I could scan...not to mention parts of mice nests and what the insects left behind after eating the paper.

Most people who find messes like this will just throw it away, but fortunately it was kept because I am able to find some undamaged or slightly damaged receipts that I can make high resolution scans of, that provide a glimpse into the past history of these businesses.

Below: looking northwest on main street.




315 .... 301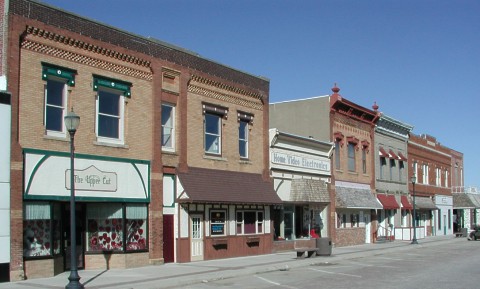 Below: a 1927 Plat of this block --- Main Street on the right side.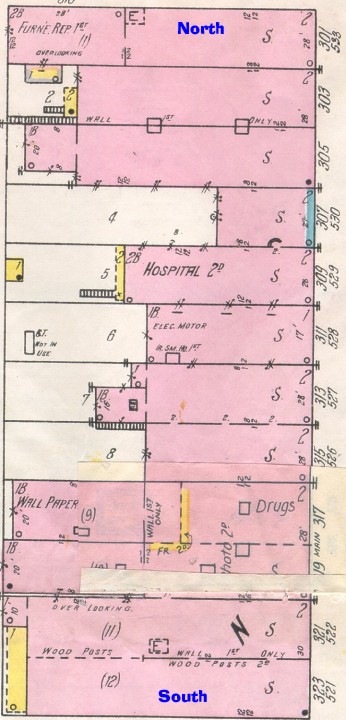 Note "Hospital" listed at 309

Law Office
309 Main Street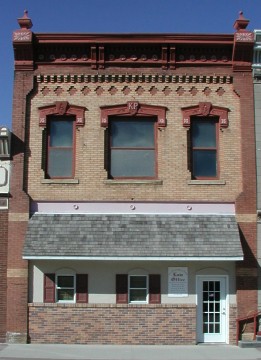 various receipts


chewing by insects & mice


Manning Electric Light Company
Note the changes in the statement from 1911 to 1914

Some of the discoloration around the edges of the left receipt is from natural deterioration.
But in this case the dark areas were mostly created by the waste by-product of mice.
Even though handling it can be a disgusting thought to some people, I still scan items like this if they are the only examples I can find or don't already have in my database.
Eventually, if I find time and an item like this has special historical value, I can digitally repair the receipt so you won't see the discoloration and insect damage.


As the local historian, I find myself living in a time that is both exciting and also very sad for me.
Exciting in that I've been involved with and captured the construction of new buildings such as the Rec Center pool and sad times documenting the razing of very old and historically prominent structures like the Green Bay Lumber Company...structures that I wished we could have somehow saved and preserved but sadly are gone now.

Even though many of these old iconic structures are gone now, I want to keep them in the forefront of our history to remind everyone living in the community today that we don't live in a vacuum and that we have the great community today because of the strong foundations we can build upon that were provided by the previous citizens and their businesses they have operated since 1881.

Green Bay Lumber (blue arrow) was established in 1881.
This iconic building shows up in the background of a lot of Manning photos.
This one featuring the original location of the Milwaukee RR which is pre-1915.


November 14, 2006

November 16, 2006

November 20, 2006

December 1, 2006

December 4, 2006

Because our farm is located on the north edge of city limits and also inside the city limits, we have partnered with the city of Manning over the decades with various city projects.
Here you see what's left of Green Bay burning. We pushed back the soybean stubble and loose surface soil so after the burn it would be easy to scrape up the nails and metal pieces.
All 3 railroads once traversed or were adjacent to our property...the Northwestern and Great Western went through our farm and the Milwaukee (now Burlington) is on the south edge of our farm.

Notice the various name changes that can occur during the life-span of a business...


Grundmeier & Kemp 1911


Grundmeier & Rostermundt 1913


Rostermundt & Kuhl 1915

Lewis, Reinhold & Doty 1911


Lewis-Reinhold 1914

Manning Electrical Shop 1916

Henry Mueller Furniture 1915


Henry Mueller 1915

Tom D. Parkhouse 1915


T.D Parkhouse - today Soll's Service 217 Main Street.
Prior to this brick structure it was a wooden one and the location of the very first Manning school.


January 17, 1918 ad
The Parkhouse family is another one I have very little information about and need help.


Floyd Thomas Parkhouse - the only Parkhouse buried in Manning - in the Parish lot.


WWI registration card for Ralph Parkhouse - I assume son of Tom.

Post Office Box for Merlin & Orren Wyatt - C.A. Easterly, postmaster

Gus Rober & Julius Wehrmann - 321 Main Street


Customers Claus Claussen & A. Kruse
Claus was Ila Rix's dad


Customers William Claussen & Nettie Kruse


Customers George Albert & Nettie Kruse

Douglas Rogers 1911

Schelldorf Brothers Lewis & Herbert at 309 Main Street 1914

Orren Wyatt

Last Rites For Dr. Orren William Wyatt Will Be Today
Dr. O.W. Wyatt, prominent physician and surgeon, died in his sleep at his home here about 2:30 Tuesday morning February 3, 1942. He would have been 62 in March.
Dr. Wyatt, who had suffered a heart ailment for some time, had been quite ill the past two weeks. He had not been able to go to his offices for the last four months.
Funeral services will be held at 2 o'clock this afternoon in the Ohde Funeral Home in Manning with Rev. F.C. Aldrich, minister of the Methodist Church, officiating. Burial will the in the Manning cemetery and pallbearers will be Dr. V. R. Anderson, R.G. Sutherland, P.H. Jones, E.E. Breckenridge, Julius Wehrmann, L.L. Hockett, members of Manual Lodge, No. 450, A.F. & A.M. There will be a Knights Templar escort. C. M. Johnson will sing, "Lead Kindly Light," accompanied by Mrs. Henry Hagedorn.
Dr. Wyatt, founder and owner of the Wyatt Memorial Hospital, had practiced medicine here for 31 years, having specialized in diseases of the eye, ear, nose, and throat. His son, Dr. Merlin R. Wyatt, has been associated with him since February 1, 1930.
Dr. Wyatt was born on a farm near Nevada, Story County, Iowa, March 11, 1880, a son of William and Anna Ellen Boston Wyatt.
He received his elementary education in the schools of Sheridan County and David City, Nebraska.
He was graduated with a B.A. degree from Nebraska Wesleyan College, at Lincoln. In 1901 he received his B.S. degree from the University of Nebraska, and two years later, his M.D. degree from the University College of Medicine in Omaha. During 1909 and 1910 he served an internship in the Methodist Hospital in Omaha.
In 1910 he came to Manning with his younger brother, the late Dr. Merlin Boston Wyatt and formed a partnership for the practice of medicine, buying out the practice of Dr. A.K. Resner. They were first located in the Lewis-Reinhold block and later in the Schelldorf building.
This partnership continued Dr. M.B. Wyatt's death October 22, 1918, during the flu epidemic.
Dr. Wyatt then practiced medicine alone until 1930, when his son, Dr. Merlin R. Wyatt, joined him.
In 1926 Dr. Wyatt built the Wyatt Memorial Hospital as a memorial to his brother, Dr. Merlin B. Wyatt.
He was a member of the Iowa; State Medical Society and the Carroll County Medical Society. He belonged to the radiological Society of North America. He was formerly health physician here.
A leader in civic affairs, Dr. Wyatt had served as president of the Manning Chamber of Commerce and had headed the committee at the time of the Golden jubilee celebration here in 1931. He was a past member of the town council.
At the time of his death he was a director of the Manning Municipal Light plant.
Dr. Wyatt had joined the Baptist Church at David City, Nebr., and attended the Methodist Church here. Fraternally he was a member of Azgad Commandery No. 63, Knights Templar, which he headed as eminent commander in 1941, and Copestone Chapter and Cryptic Council of Carroll; Manual Lodge, AF & AM of Manning, which he had served as worshipful master, and the local Eastern Star Chapter, of which he was a past patron. He also belonged to the Shrine.
Active in politics, he had served as chairman of the Republican Central Committee of Carroll County.
July 5, 1904, Dr. Wyatt was married at Lincoln, Nebraska, to Miss Edna Smith, who survives. He also leaves two sons and three daughters, Dr. Merlin R. Wyatt, Lester O. Wyatt, Mrs. A.W. Martens (Clara), all of Manning; Mrs. Ray Rinderhagen (Vera) of Provo, Utah; and Edna Louise Wyatt, who teaches in the Sioux City schools.
He is also survived by his mother, Mrs. Anna Ellen Wyatt, and six grandchildren. His father died May 19, 1925.
Dr. Wyatt's body was taken to the home Wednesday to remain until the time of the services.

1927


A few snapshots of the apartments at 309.


May 3, 2019 view from alley

February 5, 2019 view from alley

February 5, 2019 east room next to Main Street

February 5, 2019

February 5, 2019

February 5, 2019

February 5, 2019

February 5, 2019

February 5, 2019

light socket & push-button switch


light socket patent November 30, 1907

Manning Centennial book
Cities across Iowa began receiving electricity in the late 1880's; when Carroll opened a plant in 1887, a number of Manning people made a plea for a plant here. The question was put to a vote in 1897, but lost, some say, due to the businessmen who refused to support it.
Several of the businessmen turned to finding a way to produce a good, inexpensive light which could be operated on a small scale. By the summer of 1888, several businesses began receiving light from an acetyline gas machine. This was not entirely satisfactory, and other methods were tried in 1898 and 1899. The lighting was tried in Manning on a small scale basis, and limited to the downtown business district.
In 1901, the first electric light franchise was granted to W.B. Swaney and Peter Ohrt, for the span of ten years. Half of the present plant building on south Main Street was constructed by the Iowa Public Service Co.

The plant only ran when it was needed by its customers. Mondays, the demand was light as the women were outside doing the weekly wash; Tuesdays, the plant resumed operation, as the women stayed inside to do their ironing.


The plant building was completed in 1928 at an estimated cost of $100,000. The pressed brick structure, trimmed with cruscon stone and ornamental windows in the north, south, and west, was termed "one of the beauty spots of the city."

UL listing and manufacturer


May 3, 2019

It NEVER ends in Manning - SOMEONE is ALWAYS doing SOMETHING to IMPROVE things for the community of Manning!!!
Just look at all of the things coming up and going on here in Manning...
---
Manning Food Pantry
Did you know that in 2018 the Manning Food Pantry served 624 individuals and 296 households?
Please join in the fun, competitive event Pack the Pantry to help donate to our local food pantry that serves the IKM-Manning School District.
Event Information:
Tuesday, October 22, 2019 3:30 PM Heartland Market
Please contact Kara Havick at khavick@manningins.net or Katie Wall at kwall@manningins.net to sign your team up or with questions you may have.
On behalf of the Manning Rotary, thank you in advance for your participation!

2016 IKM-Manning grade school kids help stock the pantry


IKM-Manning grade school kids help stock the pantry


IKM-Manning grade school kids help stock the pantry
A perfect example of how the IKM-Manning area youth are taught about helping other people.
---

Looking for a business location in an award-winning downtown district?
Check out these commercial real estate opportunities available in Manning.
Contact Ron Reischl for more details.

In Memory of Kathy Rothfolk


September 1, 1959 - September 30, 2019


Kathy Rothfolk - Special Ed in Manning 1972-73

Visitation Ohde Funeral Home, Manning Wednesday, October 2, 2019 4:00 PM - 6:00
Visitation will resume Thursday morning at the church.
Funeral Services United Methodist Church, Manning Thursday, October 3, 2019 10:30 AM
Officiating Reverend Joel Sutton
Music "Jesus Loves Me" "How Great Thou Art"
Janet Myer, Accompanist
Casketbearers: Craig & Twyla Rothfolk, Cindy & Bob Bubon, Lori Ann & Mike Trecker, Mary Jane & Eric Desing
Burial following the funeral service at the Manning Cemetery.

Kathy Jean, daughter of Norman and Mary Jane (Grage) Rothfolk, was born September 1, 1959, at St. Anthony Hospital in Carroll, Iowa. She attended three years of schooling in Carroll and then special education classes in the Manning Community Schools from age 8 through about age 20. Kathy participated in Special Olympics, earning gold medals for her efforts.

Kathy worked at New Hope Enterprises in Carroll for three years before returning home to live with her parents outside of Manning. Kathy simply enjoyed being with her family and loved her nieces and nephews. Her life-long favorite hobbies were painting and coloring. Kathy and her mother moved together to Thomas Rest Haven assisted living in Coon Rapids in 2015, and Kathy moved over to the nursing home in 2016. She was an active participant in any and all social activities there and especially loved the golf cart rides.

Kathy died at the Thomas Rest Haven Nursing Home in Coon Rapids, Iowa, on Monday, September 20, 2019. She was 60 years and 29 days of age. She was preceded in death by her parents.

Kathy is survived by her siblings: Craig & Twyla Rothfolk of Bloomington, Minnesota; Cindy & Bob Bubon of Des Moines; Lori Ann & Mike Trecker of Manning; and Mary Jane & Eric Desing of Baxter, Minnesota; many nieces and nephews, other relatives and friends.

Special Ed in Manning 1972-73


Top: Kathy Rothfolk, Sonya Curlile, Chris Mitchell
Middle: Betty Irlbeck, Curtis Weems
Bottom: Mrs. Mick, Dana Christensen

Back: Craig, Norman
Front: Kathy, Mary Jane (Grage) holding Mary Jane, Cindy, Lori Ann

Marilyn (Grage) Avey

Allan Grage Manning Fire Department 1954
Petersen family

1902 back: Carl 15, Lena 14
front: Marie 8, Jacob 36, Lily 3, Katherina 37, Alma 4
not in picture: Malinda - mother of Mary Jane Rothfolk
Ewoldt No. 5


Back: Jeanette Gruhn, Marilyn Grage, Loretta Lerssen
Middle: Delton Gruhn, Mary Jane Grage, Gay Hockett
Front: Marlyn Gruhn, Donald Lerssen

Rothfolk home in Manning "Castle House"
From the 2006 Manning Quasqui history book


Peter & Emma Rothfolk

Peter Nicholas Rothfolk was born on August 29, 1853, the son of Peter and Anna Margretha (Rüter) Rothfock. They departed Germany from the Port of Hamburg and arrived in the United States at the Port of New York on May 1, 1849 on the ship Reform. Traveling with the parents was their infant son, Johannes August, Peter's only brother. Peter and Anna fell victim to a diptheria epidemic in 1880.
Emma Meggers was the daughter of Andreas Meggers and Anna Maria (Holthusen) Meggers. Andreas Meggers immigrated to America on board the ship Johanna Elise June 23, 1852, departing from the Port of Hamburg and arriving in the Port of New York. The Holthusen family was on the ship Reform with the Rothfock family. Emma Margaret Meggers was born April 14, 1858.
Peter and Emma were married on November 5, 1876, in New Holstein. Peter and Emma continued to farm near New Holstein until about 1902 when they sold their farm and entered "retirement." Their oldest son, Edward (June 12, 1877 to December 13, 1939), had decided that Iowa had better farmland, the Wisconsin soil is rich but stony, and had relocated to Greene County, near Bagley. Peter and Emma moved with their children, Anna (October 25, 1878 to April 25, 1964), James (June 24, 1886 to December 8, 1952), Estella (July 22, 1890 to January 14, 1969), and Johanna (June 2, 1897 to March 20, 1972) to the area to be near Edward.
Peter and Emma missed living in a German-American community and almost returned to Wisconsin when they discovered Manning. They moved to Manning in 1909 and built their immense home often referred to as the "Castle House." They made Manning their home and remained here for the balance of their years. Two sons and two daughters married: Edward married on February 14, 1912 to Elnina Martin; James married on February 26, 1913 to Sophia Grau; Estella married on February 28, 1912 to Frank Hinz; Johanna married on January 12, 1916 to William Esser. Peter died on February 4, 1934, at 80 years of age. Emma died on June 1, 1946, at 88 years of age.

Kiel, Germany


Peter & Emma Rothfolk

Vera Clark & Johanna Rothfolk - Great Western Park pond
From the 2006 Manning Quasqui history book


James & Sophia (Grau) Rothfolk

James George Rothfolk was born June 24, 1886, on his parents' farm near New Holstein, Wisconsin. His parents were Peter N. and Emma M. (Meggers) Rothfolk. In 1902, his parents retired from farming and moved the family to be near their oldest son who had decided to leave the stony Wisconsin soil for the rich farmland in Iowa. Desiring to live in a German-American community the Rothfolk family moved to Manning in about 1909.
On February 26, 1913, James married Sophia Anna Magdalena Grau, the daughter of August F. Grau and Maria (Hansen) Grau.
Sophia was born on March 14, 1889, on her parents' farm north of Manning. James and Sophia moved to a farm in Mower County, Minnesota (east of Austin) for three years after which they returned to the Manning area.
Their first child, Elda, was born on December 28, 1913, while they lived in Minnesota. James and Sophia bought a farm south of Manning in Lincoln Township (on the Carroll County - Audubon County line) where they lived and raised their family.
Their second daughter, Eileen Dorothy, was born July 29, 1916, followed by their third daughter, Lorraine Margaret, on August 13, 1918.
Their only son, Norman Dean, was born on February 6, 1923. Delores Grace was born on February 11, 1926 and the youngest, Mary Ann was born March 28, 1931.
Elda was married to John Barten on August 3, 1937. They were the parents of the following children: Roger, Dorothy, Robert (deceased), and Linda.
Eileen married August Mundt on December 18, 1938. They were the parents of the following children: Lenus, Paul, Janis, Lyle, and Larry.
Lorraine married Henry Gruhn on September 8, 1943. They were the parents of the following children: Fred; twin girls, Janet and Joan, who died at birth; and Nancy.
Norman married Mary Jane Grage on May 6, 1956. They are the parents of the following children: Craig, Cindy, Kathy, Lori, and Mary Jane. Norman and Mary Jane now live in Grimes.
Delores married Bill Fastje on August 15, 1950. They are the parents of two sons, Thomas and Daniel. They continue to live in Denison. Mary Ann married Edward Goldsberry on June 2, 1951. They had one son, James. Mary Ann continues to live in California.
James Rothfolk died on December 8, 1952 after years of treatment for cancer. His wife, Sophia, continued to live on the farm until retiring to Manning. She died on September 25, 1970 after suffering from a severe stroke.

Rothfolk siblings

Rothfolk farm 1023 Crane Avenue

Norman Rothfolk in front of the Manning Veterans' wall

Norman Rothfolk WWII

Norman entered the Army in 1944 and received his training at Camp Hood in Texas. He was sent to Germany and was wounded in action on March 13, 1945, the day before his Mother's birthday. As his unit advanced through a wooded section toward an enemy town, enemy artillery opened up. Norman, who was carrying his mortar gun on his back, dived for a foxhole, but was hit by 888 millimeter shell fragments in the left leg and chest. Private Rothfolk was awarded the Purple Heart in September 1945.

Back: Willadson boy, Deloris Rothfolk
Front: Mary Ann, Wayne Alwill

Rothfolk sisters: Lorraine Gruhn, Elda Barten, Delores Fastje, Eileen Mundt

Lee Stein, Craig Rothfolk MHS 1975

Cindy Rothfolk MHS 1976

Lori Rothfolk MHS 1980

Mary Jane Rothfolk MHS 1982
Homecoming parade

Left to right: Dave Kusel, Dale Hinners, Dale Stangl, Bruce Pfannkuch,

Craig Rothfolk

, Steve Pfannkuch, Mark Jensen (on his left), Mark Schwaller, ??, possibly Bill Voge

Dean Schulte & Lori Rothfolk - October 4, 1968 Homecoming

Karl Rutz & Cindy Rothfolk MHS 1976

Mary Ann Rothfolk & Marian Kasperbauer

1st cousins: Amos Kusel & Lorraine Rothfolk

Minnie Lamp, August & Eileen (Rothfolk) Mundt

Elda (Rothfolk) and John Barten 1983

Henry & Lorraine (Rothfolk) Gruhn

Norman & Mary Jane Rothfolk
Grau connections begin


Standing: Mike Nemecek, Fred Gruhn, Leora Grau, Magda Grau, Barry Kusel, Doug Kusel
Seated: Lorraine Gruhn, Roger Barten, Clara Cox, boy in front Paul Mundt

Elda Rothfolk, Lorraine Rothfolk, Amos Kusel, Eileen Rothfolk, Eunice (Grau) Ahrendsen
Grau family


Standing: Sophia, Herman, ??, Emil, Sr.
Seated: Clara, Ida, August, Laura, Maria (Hansen), ??, ??

From the 2006 Manning Quasqui history book
August Friedrich Grau was the fourth child of Detlef Jacob and Sophia Margaretha (Sachleben) Grau.
He was born on May 17, 1863, in Grossenaspe, Schleswig-Holstein. He married Maria Elise Dorothea Hansen on January 20, 1885. She was the third child of Peter Friedrich and Ida Margaretha (Suhr) Hansen. She was born on January 14, 1863, in Sehestedt, Schleswig-Holstein. They were the parents of seven children, one of whom, Johnny (1887 - 1891), died as a child.
August and Maria farmed in the Manning vicinity until their retirement in 1916. Their first farm was the Hansen Homestead, which they farmed for the first five years of their marriage. In 1891 they purchased a farm in Lincoln Township where they lived for sixteen years. In 1907 they purchased a farm northeast of Manning where they lived until their retirement. They were industrious and honest in their business habits and were blessed with the fruits of their labors. To quote their granddaughter, Elda (Rothfolk) Barten, "Everything my grandparents did turned to money for them. They had the Midas touch. They started life with nothing but empty wood crates for furniture. Eventually they owned three farms. For many years before retirement they spent the winters in Long Beach, California, and then were able to retire to their beautiful Arts and Crafts bungalow on Madison Street."
Their children were as follows: Emil Detlef, Sr., Sophia Anna Magdalena Rothfolk, Ida Kusel, Clara Cox, Herman, and Laura Alwill.
Emil Detlef (November 5, 1885 - August 12, 1947) married Magda Holm (March 8, 1903 - January 24, 1991) on March 11, 1924. They lived and farmed in the Manning area. In 1971 Magda retired to Manning. They were the parents of seven children: Leora, Rosie, Louise, Alfred, Irwin, Thomas, and Emil, Jr.


Sophia Anna Magdalena (March 14, 1889 - September 25, 1970) married James George Rothfolk (June 24, 1886 - December 8, 1952) on February 26, 1913. They farmed near Austin, Minnesota, for three years. In 1916 they purchased a farm in Lincoln Township. They were the parents of six children: Elda, Eileen, Lorraine, Norman, Delores, and Mary Ann.


Ida (February 19, 1891 - November 8, 1980) married Herman Hagedorn on October 4, 1911 (later divorced). They had one daughter, Eunice. Ida remarried on May 29, 1919 to August Herman Kusel (March 25, 1883 - August 10, 1957). They were the parents of two sons: Amos and Melvin. Ida and August farmed northeast of Manning for nearly fifty years. He also had two children from his first marriage: Elsie and Herman.
Clara Grau (June 14, 1893 - April 29, 1981) married Frank Cliffton Cox (July 3, 1894 -January 21, 1963) on September 29, 1920. They did not have children. She taught country schools for many years. Frank worked for Dultmeier Manufacturing, Northwestern Railway, Martin Bomber plant during WWII, and later was a sales representative with a candy company.
Herman (October 5, 1895 - June 10, 1992) never married. He was an Army veteran of WWI and was a proud member of the American Legion for seventy years.
Laura (March 8, 1899 - July 5, 1996) was married to James Elmer Alwill (October 18, 1896 - June 4, 1985) on March 23, 1929. They lived and farmed south of Manning, near Botna. They had one son, Wayne.

Back:

Sophia

, Emil
Front: Ida, Clara

August & Maria (Hansen) Grau

Emil Grau, Sr. 1945

Herman Grau

Frank & Clara (Grau) Cox

Ida (Grau) & August Kusel

Emil & Magda (Holm) Grau

Emil & Herman Grau

Emil Grau, Sr.

1943 Back: Leora, Magda, Louise, Alfred, Rose, Emil Sr.
Front: Emil Jr., Tom, Irwin

Grau farm 1 mile northeast of Manning

Grau farm southwest of Manning on the old Airport Road

Detlef & Gottlieb Grau - twins

Detlef & Sophia (Sachleben) Grau - twins

Detlef Jacob Grau and his twin brother Gottlieb Johann Grau were born on July 27, 1833, in Bad Bramstedt, Schleswig-Holstein, Germany. They were the sons of Detlev and Marie Elsabe (Blunck) Grau. Detlef and Sophia departed Germany on the Eugenia, from the Port of Hamburg on April 15, 1869, and arrived in the Port of New York on May 27, 1869. The following children emigrated with their parents: Carl Detlef, Claus Hinrich, August Friedrich, Julius Carl, and Johann Wilhelm. Julius Carl died during the winter of 1869-1870 and Johann Wilhelm died after July 1870. A daughter Anna Magdalena was born on December 3, 1854, and died prior to the family's emigration.
Three children were born after the family settled in Clinton County. Emma and Otto died in infancy. Grover Herman was born January 12, 1873. They also adopted a daughter Sophia Krebs and very little is known about her.
Detlef and his family first lived for a year in Davenport and then settled in Rock Spring Township, Clinton County, Iowa, near the town of Wheatland. In 1874, the Grau family departed for Carroll County. They traveled across Iowa in two prairie schooners. There were few roads and rafts had to be built to cross the rivers. The prairie grass was as high as the wagon wheels. They lived for two years on a farm near Westside. In 1876, Detlef purchased 400 acres north of the future site of Manning and was one of the earliest settlers in the area. His son August recalled that he herded cattle in the open prairie just to the north of the future site of Manning on the present day Amos Kusel farm.
Detlef and Sophia retired from the farm to Manning in 1884. Sophia died on November 27, 1903. She was 71 years old. Detlef continued to live in retirement until his death. He was well known for growing tobacco to make his own cigars and for the grapes he tended to make his own wine. He died on September 1, 1923, at 90 years of age.
Their son Carl Detlef (September 1, 1858 - July 5, 1929) married Martha Magdalena Moller (February 9, 1850 - May 21, 1946) on November 5, 1880. They farmed in the Lake View area. They were the parents of one daughter.
Claus Hinrich (November 9, 1860 - April 16, 1937) married Mathilda Mohr (December 3, 1864 - February 10, 1941) on January 27, 1882. They lived and farmed in the Manning and Coon Rapids areas. They were the parents of fourteen children, four of whom died in infancy.


August Friedrich Grau (May 17, 1863 - September 25, 1922) married Maria Dorothea Hansen (January 14, 1863 - October 27, 1934) on January 20, 1885. They lived and farmed in the Manning area. They were the parents of seven children; one died in infancy.


Grover Herman Grau (January 12, 1873 - January 22, 1918) married Emma Kracht (March 25, 1872 - February 8, 1960) on April 11, 1895. He became a pharmacist in Manning and then in Denison. They had three children.

Sophia Grau

Peter F. & Ida (Suhr) Hansen


Back: Ida, Peter
Front: Maria, Anna, Johann, Adolf

Peter Friedrich and Ida Margaretha (Suhr) Hansen emigrated from Germany on the Herder arriving in the Port of New York on March 16, 1881, with six of their children: Maria, Johann, Anna, August, Theodor, and Hermann. The oldest daughter Magdalena Catharine Marquard Belkin remained in Germany. Their oldest son Adolph had emigrated several years earlier to avoid the military draft. He traveled on the Westphalia and arrived in the Port of New York on May 6, 1874. He lived with family members: grandparents, Johann D. and Maria C. Hansen, and uncle, Friedrich August Hansen, until his family arrived in the United States.
Peter and Ida Hansen emigrated from Sehestedt, Schleswig-Holstein where he was a shoemaker and owned a small dry-goods store. They were the parents of ten children: the oldest was born illegitimately, two died in infancy, leaving eight who grew to adulthood. Family lore also indicates that Peter was a skilled card player who had won a considerable sum from the local nobleman who paid his debt in land. The proceeds from the land allowed the Hansen family sufficient funds to depart for America and to lead a prosperous life. Peter also had a distinguished military service record. He served in three wars, the Prussian-Danish War of 1864, the Prussian-Austrian War of 1866, and the Franco-Prussian War of 1870-1871.
In 1881, the family settled in Westside where they lived for one year until they purchased their farm north of Manning. The parents lived on the farm and raised their family until 1893, when they retired to Manning. Peter was born June 21, 1836, in Holm, Schleswig-Holstein. He died on January 13, 1908, at seventy-two years of age. Ida was born on April 7, 1835, in Hegenholz, Schleswig-Holstein. She died on September 4, 1904, at sixty-nine years of age. The children lived in and near the Manning community.
Adolph (July 4, 1861 - July 4, 1948) married Katherine Knutsen (1876- December 11, 1923) in 1893. He was a mason and plasterer.

Maria (January 14, 1863 - October 27, 1934) married August F. Grau (May 17, 1863 - September 25, 1922) on January 20, 1885. They engaged in farming in the Manning area until their retirement to Manning.


Johann (July 18, 1865 - May 26, 1947) married Marie Biehl (October 19, 1864 - July 10, 1929) on February 3, 1888. John also farmed in the Manning area until his retirement. Anna (November 20, 1867 - March 14, 1957) married Henry Meyers (December 3, 1863 - November 21, 1941) on May 30, 1888. They farmed east of Manning until retirement. He was also a director of the Manning Trust and Savings Bank.
August (December 23, 1869 - March 24, 1950) married Emma Kusel (March 29, 1875 - September 17, 1942) on July 9, 1895. August and Emma engaged in farming in the Manning area.
Theodor (December 23, 1873 - July 30, 1943) married Mary Brennan (July 25, 1879 - 1954) on April 14, 1896. Ted Hansen was a prominent businessman in Manning for 48 years. He was also a city councilman and Treasurer of Dultmeier Manufacturing Co.
Herman (March 10, 1876 - March 3, 1950) married Laura Karstens (April 6, 1879 - February 12, 1937) on June 27, 1900. He operated a store in Manning, served as the vice-president of the German Savings Bank, was on the State Firemen's Association, and was a member of the local Board of Education.

IKM-Manning Homecoming September 20, 2019
Click to see Homecoming

In Memory of Raymond Irlbeck


July 30, 1939 - September 24, 2019
Raymond died early Tuesday at St. Anthony Nursing Home in Carroll, Iowa.
Visitation and Prayers Thursday, September 26, 2019 5:00 PM - 8:00 PM Sacred Heart Church - Manning
There will be a Prayer Service at 7:00 PM followed by a Knights of Columbus Rosary.
Visitation will resume at the church at 9:30 AM Friday morning.
Mass of Christian Burial Sacred Heart Church - Manning Friday, September 27, 2019
Interment Sacred Heart Cemetery Friday, September 27, 2019
Ohde Funeral Home in charge of services.

From the 2006 Manning Quasqui history book


Alphonse Irlbeck and Margaret Underberg 1929

Alphonse Irlbeck and Margaret Underberg were married at the Holy Family Church in Lidderdale on February 25, 1930. Alphonse was born near Templeton on September 5, 1907, to Englebert and Frances (Schlichter) Irlbeck. He spent his boyhood years in the Templeton area and attended school there. Margaret was born near Mt. Carmel on January 10, 1910, to Nick and Catherine (Daniels) Underberg. She grew up in the Mt. Carmel and Dedham area.
After their marriage, Alphonse and Margaret farmed in the Templeton and Dedham area. In 1955, the family purchased a farm north of Aspinwall, where their son Jim now lives.
Alphonse and Margaret are parents of nine sons and one daughter: Bernard "Sonny," John, Jerome, Ray, Jim, LeRoy, Tom, Fred, Eugene, and Mary Ann (Irlmeier). Alphonse passed away on January 27, 1970, and Margaret passed away on October 15, 1996.

1942 Uncle Sylvester Irlbeck home on leave, with John, Sonny, Mary Ann, Jerome, Ray
Engelbert's new Farmall H tractor

Prom 1968 - Fred Irlbeck MHS 1969


Fred & Karen Irlbeck family

Thomas Irlbeck MHS 1968

LeRoy & Elaine Irlbeck family - LeRoy MHS 1965

Ray Irlbeck & Gordell Lamp

2012 Ray Irlbeck, Robert Wegner, David Kusel

2016 Ray Irlbeck "Old Iron Club" ride

2012 Ray Irlbeck "Old Iron Club" ride

2003 Ray Irlbeck Children's Day - Knights of Columbus homemade ice cream

2001 Ray Irlbeck Lion's Club breakfast

Ray farmed the Herman & Harry Ploen farm for years

Ray also farmed the Schroeder farm just north of Aspinwall
1980 Manning Centennial Box Social


Merlin Struve "Foster Brooks"
Dale Reinke "Dolly Parton"
Ruth Hiatt "Minnie Pearl"
Ray Irlbeck "Sammy Davis Jr."
Merlin Irlbeck "Stan Laurel"
Wayne Schroeder "Jackie Gleason as Joe the Bartender"
Roger Vollstedt "Jerry Cologna"
Ronnie Hiatt "Crazy Guggenheim"
Ronnie Hiatt "Oliver Hardy"
Don Zubrod as himself "Master of Ceremonies"


Don Zubrod & Ray Irlbeck

Craig Moeller & Ray Irlbeck - MJM employees


Ray Irlbeck


Craig Moeller & Ray Irlbeck

Ray Irlbeck

Raymond was inducted into the United States Army September 13, 1960. He took eight weeks of Basic Training and eight weeks of Advanced Individual Training at Fort Hood, Texas. He served 17 months at Kirchgoens, Germany. SPC/4 Irlbeck was discharged August 13, 1962.

Paul Irlbeck MHS 1983

Laurie Irlbeck MHS 1984

Michele Irlbeck MHS 1988

Back: Gary, Kathy, Michael
Front: Amy (Irlbeck), Harvey, Emma, Rachel, Logan - Amy Irlbeck MHS 1997
Joy Irlbeck MHS 1992
Back:

Ray Irlbeck

, Paul Vollstedt, ??, ?Arlo Dammann?, Lowell Stribe?, Joe Muhlbauer, ??, Don Hinners?, ? Boell?, Cliff Tank, Bob Tank
Middle: ??, ??, Jim Irlbeck, ? Sonksen?, ??, Harold Voege, Elmer Herbers, ??, Ed Sextro, Dean Stribe, Roy Struve
Front: Clausie Strosahl, ??, ??, ??, ?Ray Christensen?, ?Tony Venner?, Alvan Hansen, ? Sporrer?, Billy Wanninger, ??

In Memory of Janet Plumb
Visitation Ohde Funeral Home, Manning Tuesday, September 10, 2019 5:00 PM - 7:00 PM Manning
Visitation will resume at 9:00 AM Wednesday at the church
Funeral Service WEDNESDAY, SEPTEMBER 11, 2019, 10:00 AM ZION LUTHERAN CHURCH MANNING
Officiating Pastor JONATHAN CONNER
Congregational Hymns "BY GRACE, I'M SAVED" "GOD LOVED THE WORLD SO THAT HE GAVE" "I KNOW THAT MY REDEEMER LIVES"
TIMOTHY CONNER, ORGANIST
Urn Bearers DIXIE BENTLEY KAYE SMITH
Honorary Bearers DANE BLOM BRODY BLOM
Interment MANNING CEMETERY
---
Janet Kay, daughter of Elmer and Ruth (Farrell) Fischer, was born June 12, 1949, in Manning, Iowa. She grew up in Manning and graduated from Manning High School in 1967.
On May 20, 1968, Janet was united in marriage with Richard Plumb at Immanuel Lutheran Church in Lidderdale. Two children were born to this union. Janet and Rich made their home on the present place in Redline. Janet worked keeping the books for the family business and after both children had started school, Janet became the secretary to the Superintendent at Irwin-Kirkman Schools until 1991. She then began a career with the U.S. Postal Service as a Rural Carrier Associate at Avoca. In 1997, she moved into Management ranks and held numerous details and positions including supervisor, distribution operations at Des Moines P&DC, and Postmaster in Manilla and had been the Postmaster in Denison since 2005.
Janet was a member of Zion Lutheran Church in Manning and League of Postmasters Iowa Chapter. She enjoyed reading and collecting Coca-Cola memorabilia and antiques. Janet was a faithful fan of the IKM-Manning Wolves and she cherished every event and any activity that involved her grandsons, Dane and Brody, as she was their #1 fan.
On Friday, September 6, 2019, Janet passed away unexpectedly at Myrtue Memorial Hospital in Harlan, Iowa. She was 70 years, 2 months, and 25 days of age.
She was preceded in death by her parents Ruth and Elmer and brother Warren Fischer, a sister Kathy Coleman, sister-in-law Charlotte DeVries, sister-in-law Phyllis Ann Plumb, sister-in-law Jan Buthman.
Janet is survived by her husband Richard Plumb of Kirkman; Son Jeremy Plumb of Des Moines; daughter Joy (John) Blom of Manilla; two grandsons Dane Blom and Brody Blom; her brother Robert Fischer and wife Diana of Fairfield; brother-in-law Larry DeVries of Glidden; brother-in-law Jack Buthman of Colorado; sister-in-law Julie Sheck of Kansas; brother-in-law Phil Plumb of Oklahoma; brother-in-law Ben Plumb and wife Betsy of Harlan; sister-in-law Phyllis Plumb of Harlan; brother-in-law Al Plumb and wife Diane of Irwin; sister-in-law Lori Baughman and husband Jim of Kirkman; sister-in-law Sue Hawkins and husband Don of Audubon; brother-in-law Steve Plumb and wife Kathy of Harlan; brother-in-law Paul Plumb and wife Michelle of Irwin; several nephews, nieces and great nephews and nieces, along with many many friends.
Back: Eileen Dentlinger, Ruth Nepple, Jennelle Handlos, Linda Barten, Carla Freese, Dawn Singsank, Shirley Karsten
Middle:

Janet Fischer

, Laurel Musfeldt, Patsy Rowedder, Connie Ross, Kathryn Heithoff, Vicky Walters, Joyce Ranniger, Diane Venteicher
Front: Peggy Puck, Gloria Nissen, Elizabeth Oakley, Helen Reinke, Carolyn Wiese, Sandra Mohr, Kay Petersen, Bonnie Pfannkuch
Pep Club initiation probably 1964
Eileen Dentlinger was class of 1966 but rest are class of 1967

Back 7: Linda Spack, ??,

Kathy Fischer

, Janice Mundt, Kathy Olsen, ??, ??
Middle 5: Joyce Karsten, Jeff Wegner, ??, ??, John Beckman
Front: Robert Nissen, Lynn Ramsey, Larry Farrell, Gary Jones, Mark Joens
Probably the first grade members of the MHS class of 1966

Warren Fischer MHS 1961
1967 MHS graduates: Jack Robert Albert, Linda Marie Barten, John Lee Beckman, David William Dammann, Michael John Edgerton (valedictorian), Ronnie Lee Ehlers, Marla Jean Ferry, James Warren Fink, Janet Kay Fischer, Jennelle Loretta Handlos, Lone Ostergaard Hansen, Kathryn G. Heithoff, Charles David Hill, Thomas Glen Jensen, Shirley Ann Karsten, Glen Charles Mahnke, Della Jean Miller, Sandra Lee Mohr, Charles Daniel Moore, Mary Anna Muhlbauer, Laurel Delone Musfeldt (salutatorian), Steven Paul Musfeldt, Ruth Ann Nepple, Gloria Jean Nissen, Elizabeth Victoria Oakley, Kay Helene Petersen, Bonnie Lou Pfannkuch, Craig Louis Potthoff, Peggy Lou Puck, Lynn Dean Ramsey, Joyce Lynn Ranniger, Helen Marie Reinke, Dennis Walter Rohe, Connie Sue Ross, Douglas Lynn Rowedder, Patsy Rae Rowedder, Bruce Jon Rutz, Delora June Schroeder, Bruce William Sieve, Dawn Dee Singsank, Larry R. Spieker, August William Stangl, Catherine Marie Stangl, Duane Francis Stangl, Richard Charles Stribe, Diane L. Venteicher, Dennis Ray Vetter, Doris Elizabeth Vogl, Darlene Marie Volquartsen, Thomas Paul Volquartsen, Vicky Lyn Walters, Darrell Eldis Weems, Joel Dean Weible, Carolyn Glee Wiese
1967 former students: Dennis Breidert, Cecile Calvert, Larry Drees, Noreen Eich, Cyla Freese, Linda Hargens, Steven Holst, Jimmy Hulsebus, Kathy Hummer, Linda Jackson, John Kuker, Kathy Lippincott, Curtis Lohrmann, John Loucks, Terry Martsen, Carol McKinney, Larry Meaike, David Moore, Wayne Moore, James Mount, Patricia Muhlbauer, Marvin Nepple, Lynn Porsch, Mary Ann Prosise, Pamela Ricke, Debra Russell, Diane Sander, Eldon Sextro, James Swander, Jene Thompson, Thomas Vonnahme, Anna Watson, Larry Wiggins, John Wilson

A BIG Thanks to the area farmers of the IKM-Manning district and to Bayer and the Monsanto Fund for their continued support of our local education system.
September 17, 2019
Hello Nominating Farmers,
The Bayer Fund would like to thank you for your support during the 2019 America's Farmers Grow Rural Education school nomination process.
We are pleased to announce that IKM-Manning Community School District will receive a $25,000 grant.
IKM-Manning Community School District will be celebrating their grant with a check presentation ceremony, and we would like to extend an invitation to you and your family to attend.
Please find the event details below:
Date of Presentation: October 11th, 2019
Time of Presentation: 7:00 PM
Location of Presentation: IKM-Manning Middle/High School (Football Field) 209 Tenth Street, Manning
Please note: The ceremony will begin at 7:45 PM. If you would like to be part of the ceremony you can meet Trevor Miller at 6:50 PM at the Southwest Area of the Manning building. If weather is chilly Trevor will meet you by the Southwest entrance in the corridor.
If you can RSVP by (ONE WEEK PRIOR TO EVENT DATE), we will inform the school and the local Bayer representative that you will or will not be able to attend.
Thanks to the support of farmers like you, since 2011, Bayer Fund has awarded over $18 million in grant money to more than 1,000 school districts through the America's Farmers Grow Rural Education program. We hope to see you at the presentation and look forward to your participation again in the future.
Kind Regards,
America's Farmers Grow Rural Education Team

Monsanto Fund Org

2016 presentation for $25,000


I recently purchased this item.

Things like this always amaze me at how ingenious people were years ago.
All made without computer technology...Patent 6/5/1923
All of a sudden an idea hit me that I just couldn't resist.
With all of the talk about the "Green New Deal" you better get one of these tools.
With plastic banned among other things we'll be going back to the days when this tool came in handy.
This particular one is way before my time but the ones I remember and used had the same purpose.
Now the BIG question is - will the younger ones pushing the Green New Deal even know what this is and that they'll be needing one - among a lot of other hand operated tools and machines???

Now some people won't appreciate my tongue and cheek humor along with some reality, but I like to "tweak" people who maybe don't quite understand that they are proposing the rest of us should just follow them like lemmings over a cliff.
I think the "New Dealers" have had "One Toke," Too Many!!!
I'm looking for information on which Struve had the dairy and where it was located...also where the Dau Dairy was located.
I recently purchased these two paper milk bottle caps which gave me even more ideas to respond to some of the politicians and their amazing promises to take care of us from cradle to grave...either for free or make someone else pay for it.
You can just ignore my commentary but I still suggest you read the historical information about Manning's early history below.
I have several areas highlighted in yellow that pertain to my commentary and will be at the end of the history lesson...
Some of you may have a copy of the 1981 Manning Centennial book but probably have never read/studied it from cover to cover.
1981 Manning Centennial book
MILK BEFORE REFRIGERATION
Long before there were milk trucks running on our paved streets to supply customers with the milk they needed, and before the grocery stores had milk for sale in their modern refrigerators, the people of Manning depended upon small milking businesses or owning a cow of their own to supply their milk needs.
Several of these family businesses operated in Manning for many years. One such business was owned by Mr. and Mrs. Henry Rohr Sr. They had three or four cows, Jersey or Guernsey, whose milk tested higher in butterfat. The cows were kept in a barn in the winter on the Rohr property and driven to and from a pasture west of the Northwestern track in the summer.
The business was a family project. Mrs. Rohr would strain the milk thoroughly and then dip it into small pint and quart sized pails with tight fitting lids. As for sanitation, the pails and everything used in the milking process had to be thoroughly scrubbed and scalded after use. Cows had to be tested for tuberculosis to insure the safety of the customers from contracting T.B. from the milk.
Since there was no refrigeration in those days, the basement floor or a box lowered down into the well were the next best thing. Milk left over would be put into a crock and cooled until the cream would rise to the top. This would be skimmed off until enough was saved for butter making in the old fashioned churn. Buttermilk was used for drinking or for buttermilk soup. Any left-over skimmed milk was made into cottage cheese so there was very little waste.
Whether or not it was a money-making affair is very questionable. But it did supply the family with its milk, besides keeping them busy and out of mischief.


Julius Rostermundt

Others involved in the same type of business in the early days included Peter Kuhl Sr., Hans Grube,

Dau & Kempf

, Peter Rix, John Schrum, Chris Barten and C.H. Pruter, who sold his dairy to Julius Rostermundt, who in turn sold to Dave Dalgety.
Older citizens will remember Mrs. Loyd Barnes making her daily rounds in a little square enclosed buggy drawn by one horse. She carried the milk in large cans and dipped out what each customer wanted. Prices were 5c a pint.


When a law was passed requiring the milk to be homogenized, it was the end of those nostalgic days and the home milking business.


Ed Stuhr recalls hauling milk for his father, Theodore, north of Manning. The Stuhrs had two routes, going 30 miles a day throughout the countryside, picking up about 85 cans of sweet milk per wagon. The milk was taken to the Fairmont Creamery in Manning to be separated, then was hauled back to the farms, where it could be fed to the hogs. This was in the early 1900s, before farmers had their own separators.

As fast as the prairie land was turned into town lots, Manning began to bustle with business activity. By December 29, 1881 -- four months after the first lots were sold -- the town had 112 buildings either up or in the process of construction; 69 of these were businesses.
"It is claimed by commercial travelers and others who are in a position to know that more business is conducted in Manning than in any other town of the same size in the State of Iowa," states the 1906 Carroll County Atlas.
During the past 100 years, Manning's business directory has shown many things: changes made as old ideas became obsolete and new products became available; the stability of long-time firms; and the continuous growth of services and enterprises.
A business review of Manning's first year, made in 1882, showed 94 firms; in 1906, there were 120. For this centennial book, over 140 businesses and professional services were listed.
Manning now has firms which our pioneer fathers never dreamed of: hybrid seed corn dealerships, a rural water system, a motorcycle shop, a pizza house. New buildings have pushed the business district to the north and west edges of town, and the Urban Renewal Agency has promoted the Bavarian look for the downtown area. Trucks hauling soybeans to the processing plant, hogs to the buying station, parts to the manufacturing plants, and equipment brought for repairs, show license plates from a wide radius of the town.
Erwin Hansen, Manning's senior attorney, sums up the growth this way: It is noteworthy that Manning's population has remained constant over the decades. In earlier days, many more people were needed to man the shops, provide the services, and run the factories; today, methods have become more mechanized and automated, resulting in the call for fewer employees. Manning has therefore grown, providing new jobs for the laborers, new prospects for the store owners, and new lines of industry.
As we look at the histories of Manning's businesses, we should keep in mind the changes the community has faced, and the success our business leaders have made in keeping up with the changes. We have not attempted to list every storekeeper who has conducted business in Manning, but instead hope to show the trends of the past 100 years.


MANNING CREAMERY
The Manning Creamery was built in 1883 by G.W. Coe, who operated it a number of years, then sold it to a Mr. Wilson. The creamery stood idle for some time, then purchased by Hoelker Bros. of Halbur. A.T. Bennett bought it in the summer of 1898; his manager, F.W. Miller, a professional dairyman and buttermaker, purchased the business in February 1899. The following March, Miller sold it to Wiese Bros. and Sweger, who had also purchased creameries in Irwin, Aspinwall and Botna, and were making plans to build one at Manilla. Adam Wiese and Sweger ran the creamery, while Charles Wiese ran the merchandising business.
The Manning Creamery was incorporated February 17, 1912, and began manufacturing butter and ice cream in early April. The original facilities were purchased from the Fairmont Creamery of Omaha, Nebraska. About 70 local business men and farmers were stockholders and the first officers were: C.H. Reinholdt, president; H.C. Darger, secretary; D.W. Sutherland, treasurer; H.A. Sweger, vice president and general manager.
During early years all cream was gravity-separated on farms, and was brought to the creamery in two, three, and five gallon cans by individual farmers or shipped by rail in the baggage cars which were a part of every passenger train. The only method of cooling cream on the farm was by placing the cans in a water tank. The first cream haulers were J.H. Schleeter and Peter Lohmeier; by 1917, the delivery fleet consisted of one small truck and one horse.
Later, truck routes were established and the cream was separated by mechanical separators and picked up at the farms and at cream buying stations in other towns. There was at least one cream station in nearly every town. Finally, only grade A milk was gathered by tank trucks from refrigerated stainless steel tanks owned by individual milk producers.
Distilled water block ice was manufactured from 1914 until 1946, when mechanical refrigerators had pretty well replaced the ice box. Ice was used along with rock salt to pack ice cream for delivery; it also was delivered to local homes by horse and wagon and later by truck. Ice was also supplied to railroads and several neighboring towns as time passed.
In 1919, two new coal burning, hand fired steam boilers and one Corliss steam engine were purchased from Murray Iron Works, Burlington for $4761.00. This required the building of the first of many additions to the original building. The steam engine was used to drive one large ammonia compressor, which produced the refrigeration for the ice plant, and one generator which supplied electricity to the entire operation. When the engine was not in use, electricity was purchased. These boilers were later converted to coal stokers, were later replaced by oil burning boilers, and finally natural gas was the primary fuel used.
J.A. (Jake) Bruck became general manager in 1917 and served in this capacity until his death in 1942.
It was during this period that the business volume and trade territory grew until Manning butter, ice cream, cottage cheese and milk were sold in most towns within 50 miles of Manning. The company truck fleet in later years numbered about 20.
Bulk butter was shipped by rail and later by truck to markets in Chicago and New York. During the 1930s, up to one and a half million pounds of butter were produced annually. The manufacture of butter was discontinued in 1958 and thereafter Manning butter was custom manufactured and packaged by Crystal Springs Creamery at Kimballton.
Originally, bulk butter was packed in wooden tubs which were replaced by cardboard boxes holding 64 pounds each. For many years, each stick of packaged butter was wrapped and placed in one pound cartons by hand.

During early years, ice cream was packaged only in bulk, in five gallon metal cans. The cans were in turn packed in crushed ice and rock salt in wooden tubs. The retail stores employed wood chests, refrigerated in the same manner, into which the cans were inserted through the top into metal sleeves. The only "packaged" ice cream was hand packed in the retail stores and soda fountains.
The first ice cream bars were "Eskimo Pies" which were cut by hand with a large knife from quart blocks or "bricks" of ice cream, hand dipped into a pot of melted "Hershey's" milk chocolate, then hand wrapped in their familiar foil wrappers.


For a while there was a Holstein-Friesian museum in Manning
sadly the contents was given to another museum a number of years ago.


Over a period of years, Jake Bruck purchased three farms and in the mid-1920s began stocking them with Holstein-Friesian cattle. The primary purpose of this venture was to ensure a supply of milk for the manufacture of ice cream and cottage cheese. For some years there was no mechanical method of cooling this milk on the farms so it was brought to the plant in ten gallon cans after each milking.
Through many years of selective breeding, this herd, numbering about 200 head, became one of the leading Holstein dairy herds in this section of the country. The herd, known as ManCryCo Farms, was sold intact in 1963 to Lester Dammann, who was then herdsman. He continued development of his breeding program until a dispersal sale was held in 1974, attracting buyers from seven states besides Iowa.
Leo Bruck was general manager of the creamery from 1942 until the company was sold late in 1971 to Wells' Dairy Co., Le Mars.


In 1947, the Manning Creamery became the first dairy in Iowa west of Iowa City to package milk in paper cartons.


Employees numbered about 35 year-round and with several others, usually students, hired during summer months. Many high school students had their first jobs at the creamery during summer vacations.
During the last full year of business, the company purchased nearly 8,000,000 pounds of milk and cream from nearby dairy farmers and sold 65,000 gallons of ice cream, 40,000 dozen frozen novelties, 165,000 pounds of butter, 142,000 pounds of cottage cheese and the equivalent of over 3,000,000 quarts of fluid milk products.
---
Back to my commentary
Manning, like so many small rural communities, was self-sustaining in the beginning.
Then because of many various reasons things started changing.
Manning had multiple dairies and eventually the creamery. There was a slaughter house and meat locker. Clothes and shoes were made locally. Food was grown locally and sold to the local grocery stores. There were blacksmiths that made tools and simple machinery. Harness shops took care of the many needs of the horse population...and on and on.
Then new technology started eliminating the smaller businesses.
One of the biggest negative impacts on the food services were politicians and law makers who thought they knew better and had to start regulating everything. Big businesses in the cities would use their clout to persuade politicians that regulations were needed for safety, but the end goal was basically putting the smaller companies out of business.
I mentioned there was a meat locker in Manning. I remember it well and when it closed, dad purchased the lockers and we did some inside renovation such as removing the concrete floor in the refrigerated room in back and also replacing some of the flooring.
The slaughter house is still standing in the alley behind - next to the bowling alley...now used for storage.
It can be debated but along came rules and regulations and inspectors that would eventually put this company out of business.
The lockers were painted steel, of course lead-based but of no concern back then - freezer paper was used to separate the meat from the metal.
There was an overhead track that took the large cuts of meat from the slaughterhouse, into the locker area. The track was simply out in the open over the alley.
Along came the regulators and new rules requiring stainless steel lockers and no outside exposed areas during the handling of the meat.
For decades no one became sick but rules eventually shut the business down.

415 Main Street - George Wenzel on left
Marvin & Naomi Wiemann were the last ones to operate this business.
Even though the Manning Creamery upgraded many times, and attempted to keep up with the safety regulations, it too became impossible to continue with ever increasing rules and the expenses of keeping updated...so it eventually sold out.
Now many politicians today want us to basically go back to live like the early days of Manning.
It could be accomplished in the small rural communities but would be complete mayhem in the cities and urban areas.
But even in the small towns there is NO way anyone would be able to operate a small business because these same politicians of today, are worse than the people who destroyed the businesses years ago with over-regulation and rules.
Also, today's litigious society would sue these small businesses into oblivion...they wouldn't last a month.
Now my commentary may be over-simplified and many people will disagree with my conclusions and argue that we need all of these governmental rules and control but somewhere along the line we'll need to figure out how to get back more control over our lives before we lose all of our freedoms.

Employees of the Manning Creamery in 1956 were back: Joe Knueven, Julius Hoffmann, June Ruhde, Blondina Carstens, Roger Nielsen, Judy Joens, Joe Hoffmann, Audrey Phillips, Gordon (Mike) Wycoff, Elverda Schwitzer, Henry Schrum, Pauline Cramer, Lyle Rowedder, Leo Bruck, Dan Eckely, Gene Kuhl, Allan Grage, Norman Arp, LaVerne Olsen, Clarence Barten, George Graves Jr., Charles Poley, Hugo Dammann, Bill Volquartsen, Allen Jensen, Lowell Stribe, Merlin Ramsey, Roy Hiatt, Lyle Joens
Front: Bob Laverty, Ed Lechtenberg, Charles Laverty, and Orren Ramsey.
Not pictured were employees Julius Rowedder, Ethel Leinen, Karen Carstens, William Jensen, Ivan Warner, Kenneth Graves, Bernhard Hollander, Arnold Jacobsen

Early years


1950

1925 Masonic Lodge 2 quarts sherbet

sterilization room

July 15, 1956

July 15, 1956

farm industry visitors

boiler February 10, 1956

Amos Kusel December 1968 - Manning Milk carton

STEM (science, technology, engineering, and mathematics)
September 10, 2019
Exhibits at the school parking lot: Iowa Corn Trailer, ISU FLEX virtual reality, DNR trailer, John Deere field data, Puck Custom Enterprises, Ambulance, Drones, Lineman 360, Manning Utilities, Manning Police, Wiese & Sons, Blankman Aquatic Resource Management.

Jeremy Carroll showing kids how to run an excavator


Loess Hills
More pix and information coming
I don't know whose idea it was and don't want to take away from the other exhibits, but I think first 3 pictures where kids were able to operate an excavator did the most to open their eyes to the real world - that a joystick is used for something other than playing games.
Very few kids today, even on a farm, are able to experience hands-on how to operate machinery.
Kids as young as 8 were given a chance to run the Bobcat...I would guess probably the first time for most of them to operate anything larger than a lawn mower.
They had to move the controls to pick up the safety cone and move it to the other side and place it in a ring on the concrete.
As I observed the kids you could see this was much more than "playing" and "having fun" - they were really concentrating on the motions made by moving the joy sticks...they were LEARNING!!!
The other exhibit that really caught my eye was the Loess Hills project.
The first question I asked the instructor is "Are you taking this class into the big cities of America?"
As I visited with the instructor, she noted that she observed a child in one of her classes drawing a cow brown...she asked the kid why brown and the kid said "to get chocolate milk."
Another comment that was related to her about a child who asked their grandmother why she was putting green beans in some jars. The child assumed the grandmother had opened a can of beans and then was transferring them to the jar. Then it became apparent that the kid knew nothing about gardening and canning vegetables and fruit.
Kids today aren't experiencing/learning the little things that those of us who are much older, just take for granted.
For those of you who have never attended a STEM event, it is the modern day version of the School Science Fairs we had years ago.

Greg Sporrer, Brad Muhlbauer, Matt Vogel January 2002 fourth grade science project

1995 Clint Stammer

1992-93 Science fair winners - Back: Jim Keegan, Molly Ulrickson, Amy Muhlbauer, Chad Stammer
Front: Chad Irlmeier, Tiffany Jahn, Heather Odendahl

Clint Stammer, Jenny Knueven, Chad Jensen, Matt Detlefsen, Jason Irlmeier
1990-91 eighth grade science fair

1972 Tim Kienast - science fair in Des Moines

1971 Jon Ahrendsen got First Place in Manning.
He then went to the State Science Fair held in Veterans' Auditorium where he got 2nd place.

April 24, 1941 Science Club In Contest At Ames
Miss Elnor Vannote and Principal D. Marvin Waltz took sixteen members of the Science Club to Ames Saturday to attend the 8th annual science program in which 2,000 students participated. Identification of twigs in winter condition and trees in the field, and bird study were the contests.
Anetha Graves, senior was awarded a C rating to top Manning entries in the naming of twigs and trees.
The group attended a 12 o'clock luncheon at which Dr. I.E. Melhus chairman of science day, presided as toastmaster. Entertainment was furnished by the college band and several soloists.
The party toured the campus visiting station WOI, the Memorial Union and other places of interest.
Those who made the trip were Anetha Graves, Marjorie Kuhn, Melvin Kuhse, Lucille Kuhl, Dorothy Ehrichs, Eugene Shipp, Virginia Greteman, Velma Steen, Rozora Kuhn, Bernice Behrens, Rosa Grau, Lola Hansen, Billy Meyers, Ivan Opperman, Deloris Kuhse and Lucille Lamp.


A side note about Elnor

She was a teacher at Manning who met and married Heinz "Cotton" Detlefsen (MHS 1937).
3 years after this contest occurred, Heinz was KIA in his Mustang plane over Germany on November 8, 1944.


The other STEM picture at the beginning of this feature shows the Loess exhibit.
Soil and the Nishnabotna Creek has fascinated me since I was a kid.
My dad and uncle talked about farming with horses and how bad the erosion was from the extensive tillage that was used - all they had at the time.
Then in the early to mid-1960s dad gave up the plow as the main tool of tillage and used farming techniques that eventually became known as minimum tillage...later, after his death, we started using No-till.
While growing up, the creek that runs through our farm was a major source of fun but also a lot of work.
I liked to build dams in the creek and played in and around the creek, but since dad had a cow-calf herd with pastures, we had to fix fences in the creek after floods...down in the creek there was no wind, it was hot, and mosquitos were abundant. We had to pound posts by hand and working in the mud and water and along the steep banks with barb wire was always an interesting challenge.

Getting back to soil - in 1974 we purchased a soil mover and I've been hauling soil from the bottoms, back up into the hills ever since.
Working with the soil has taught me a lot about nature and the environment and is why the Loess exhibit caught my attention...along with the Bobcat excavator exhibit.
If any of the kids who operated the Bobcat during the STEM event happen to look at the pictures I took of them, they can now see a real-world use for an excavator below.

Note the original black soil that was covered up by the clay that washed off the sidehills.

Trenching in tile lines on a sidehill seep or wetspot.
Our Bobcat is the next size bigger than the one the city of Manning has.


Hauling soil from the bottom ground and putting it back where it ONCE was.
Have you ever heard of the word Loess?
Do you know how to pronounce it?
The word Loess comes from the German word Löß which means "wind-deposited" soil.
Since it is an umlaut word it is more difficult to pronounce if you only know English, but of you say "luss" you will be fairly close to the original German pronunciation.
Since Iowa was settled by a lot of German immigrants, they had a big influence on names of towns and aspects such as the origins of the word loess.
I'm sure a lot of you have driven by the bluff hills down by Council Bluffs, Iowa.
BUT I'll bet you never took the time to learn about or really take in how this wonder of nature came into existence.
My mother, now 96, tells me about the dust in the air during the "Dust Bowl" days of the 1930s. We did not have the severe dust clouds and drifts of soil here in this part of Iowa, or the dust clouds so thick that the sun was completely blocked like other parts of the Midwest.
BUT now imagine dust storms so large that they created the bluffs of Western Iowa - which is basically an enormous "snow drift."
Once the glaciers receded after the Ice Age, there was no plant life to hold the soil in place, so the powdery soil that washed into huge flood plains eventually dried out allowing huge dust storms from the prevailing westerly winds.
Most of Iowa is covered with this Loess soil.
While we need to protect our farmland/soil and be concerned about erosion caused by agricultural activities, the erosion caused by man's activities is nothing more than a sneeze when compared to the destructive power of nature that bulldozed the rocks and soil with glaciers and then blew soil into drifts over 350 feet high.
Eventually grasses moved in and seeds distributed by birds and animals took root and turned the barren ground into the Great Prairies of the Midwest.
I have never read about estimates on how long this process took but it would have taken hundreds to maybe a thousand years for the healing process to be completed after the glaciers retreated.

My Manning Veterans' database of names just keeps growing...
While I was trying to figure out which society Frank Pruter was attending in Manning (as mentioned in his diary below), by looking at the History of Manning 1898-1900 book and while looking for the initials in the Society section, I again noticed the GAR article that I hadn't read for over a decade.
I noticed several OCR errors with periods, commas, and saw a couple of misspelled names - all of a sudden I realized I never compared the GAR names in this article to my GAR Veterans web page database.
Now I have 7 more GAR Veterans added to the web page database: A. Cully, Henry Farrell, M. Hanchett, C.J. Hawkins, B.J. Jenkins, W.H. McVey, H.C. Williams.

http://www.davidkusel.com/veteran/hframe.htm


Then while helping Mona on her Rudnick/Reickman family tree, I ran across a short Monitor article in my database about Otto Rudnick who served during WWI.
I couldn't find an Otto Rudnick who matched the era to have served but I found a Reinhardt Otto Rudnick whose age matched perfectly. So I e-mailed one of my Rudnick helpers and she confirmed that this was the Otto I was looking for. She also added that he died from the Spanish Influenza in 1918 and that she did not have any pictures or military information about his service.

http://www.davidkusel.com/veteran/hframe1.htm

So I'll continue to look for and gather names, pictures, and information for more Manning connected Veterans. I still hope/plan on publishing a Manning Veterans' book but as long as I have hundreds of names with no pictures and/or information and as long as I keep finding new names on a consistent basis I'll do what I do best which is to find, collect, and then digitize Manning's history before it is all gone.

Dewey Schilling passed away earlier this year and when I found out from Susie Schilling that Dewey had kept his military trunk and uniform, I asked for pictures.
Am I ever glad to get a picture of the trunk - Ron & Susie didn't know for sure if Dewey drew the characters on the lid but I'm guessing he did or had one of his military buddies draw them. They fit Dewey's orneriness.

Dewey's nephew's wife is wearing his uniform

This is definitely one of the pictures I'll use with Dewey's military write-up in the Manning Veterans' book.

Mona is looking for Rudnick & Reickmann family information.
She signed my guestbook.
I've e-mailed her to tell her that I have some pictures and information and we'll go from there.
I also e-mailed a couple of Rudnick descendants, who contacted me over the years, to let them know about Mona's research...

Some people will think I'm crazy and others will think I'm a fanatic when it comes to preserving Manning's history but I picked up these tubs (down below) full of old and very old family/Manning connected pictures and now have them to scan.
They are from the Russ & Linda (Meggers) Frank family. From 2000 through 2007 I worked with Russ & Linda to take home one box/scrapbook to scan, then brought it back and went over those pictures with Russ & Linda to get IDs. Then I took another box home, and on and on at various times for 7 years.

This was during the time I was working on the Manning Quasqui history book project and starting the Manning Schools history book project, so I wasn't able to scan all of the Frank pix and I know I didn't get to every box they had with their treasure trove of historical pix.
So I asked Russ & Linda's children if I could go through them this winter. They were happy to let me borrow them to go through things again...they said they were just basically storing them for now.

Other than the Hoffmann collection I've worked on from Dean Hoffmann - the Frank collection is the biggest one I've run into and worked on.
To me it is like candy to a kid - I just drool when I can go through old precious history like this...

The tragedy is that most of these old family collections have been thrown away over the last 4 decades or parts of them divided up and taken to the four winds by various descendants of a parent/grandparent who died.

When I ask someone if I can go through their old stuff and scan those things, some won't because of various reasons, others will offer the scans they have made, or make hard copies, but for whatever reason won't let me scan them into my database...then years later I find out the next generation just threw them away or lost them one way or the other.

I've heard the "we won't throw them" comment from just about everyone I contact, but sadly I end up being correct about most collections ending up in the trash heap of history.

8 tubs for me to scan this winter...
The baby picture is of Clinton Moore, the top right picture is Russ Frank in his uniform, the bottom Lyden Studio picture of a lady is unknown.

I finished the tubs of Lamp/Koester pictures and now I picked up an old suitcase full of Voge pictures and documents - many originally from Germany.
I'm anxious to find out all of the little treasures in the suitcase.
One thing I've learned working on history is that you need to go through every sheet of paper, envelope, little packet, etc.
If you don't you'll end up throwing something historically interesting and important.

Because I've scanned hundreds of collections, I've digitally preserved thousands of historical pictures and documents that people later lost track of, or accidentally threw away.
Occasionally I get people who have bad memories and don't take care of their old stuff will come back to me to say I did not return their things.

Anyone who has paid even the slightest attention to my web pages since 1996 can tell that I'm not the problem, but the owners of their family pictures and history end up being their own worst enemy because of their carelessness and lack of organization - they lost their pix & history...or they gave them to another relative, which they forgot...or someone in the family stashed them away and forgot where - I could write a book on the ways people lost their own pix.
Of course they never thank me when I can give them the scans of their pix and history on a DVD - after they lost their originals.

Having worked on Manning family historical collections for 40 years, I've learned of dozens of family collections that were simply thrown away by the next generations...EVEN after I made contact with some of them, asking them to let me go through that old history before they start throwing and dividing up stuff among family members.


This first image below is a perfect example of how thorough I am and the detailed work I do to preserve our history. While going through Amanda Lamp's night school papers I noticed a letter head for Herman Lamp's purebred business.

Amanda used some of Herman's blank pages to write down recipes. There were other recipes written down on plain paper, index cards, and scrap paper, but if I had not taken the time to look at each piece of paper I would not have found this letter head.

Herman Lamp's letter head with Amanda Lamp's handwriting
Next you see the old suitcase that Ann (Voge) found in the attic of her dad's house. I scanned the first item on top that Ann found in a safe. I remember Gerhardt telling me about it and wanted to make sure I scanned it because I had never seen this type of FFA MHS school letter.

Suitcase full of old pictures and documents

Gerhardt Voge's 1940 FFA school letter

I've scanned lots of FFA letters from various years before but not one with the head of a Hereford cow, or any animal for that matter.
It is unique historical items like this that I'm glad to get digitized...because someday the original items will deteriorate into pieces or eventually get thrown away, or no one will know the background information of the actual item.


I've been busy with various projects on the farm but will soon get back to finish scanning the Kuhl scrapbook.

Now I know some people will take this message from a lady who visited Manning in mid-May with her aunt, as me patting myself on my back.
She was referred to me locally and then called me.
The reason why I'm showing this message is because not many people go out of their way like this message to be so thankful today...and this lady not only thanked people in person, she made phone calls after she returned home, and also wrote this Letter to the Editor.
She noted she did not know who some of the people were who directed her to the former location of a relative's house in Manning.
I know who one of them was because I like to visit with people when I see them in town and Dave Gore happened to tell me one day about a lady looking for a house - I noticed it had to be Donna based on the names of the family she was looking for.

So the reason why I'm showing this letter of thank you is that it gives a shining impression of the people of Manning and how they treat total strangers who visit here.
You can find pictures and information about this Wulf family by clicking on "What's new in 2019" link on the left then scroll down to the "Wulf ancestry" link.

Now I started another great family scrapbook - the Kuhl family.
This family connects to most old time Pioneer families of the area which gets confusing after a while, but I make sure I eventually get the family connections for each picture from the family members.
Here are a few sneak preview pictures that I think are very unique in their own ways.

Some people see just a baby picture.
Much of the time baby pictures are not identified.
What I see is a daughter, mother, grandmother, great-grandmother...because I know who she is.


Johnnie Meggers - cousin of the girl...

Marcus Kuhl

Marcus Kuhl & Ida (I think his sister) postcard from Hot Springs, Arkansas

Kuhl farm
1910 H.E "Ed" Kuhl farm home


C.L. Jahn, Lena (Jahn) Kuhl, Elsie Kuhl, Herbert Kuhl, H.E. Kuhl
C.L. Jahn - hired hand - brother of Lena
More coming as I find time and get more pix scanned.

Kinderfest June 16, 2019
where past and present meet
From the very beginning of Manning's existence in 1881, the citizens realized that all work and no play would not make for a quality of life needed for a healthy community.
So in the fall of 1881, the very first event to celebrate the life of the community and entertain the kiddies was called the "Thanksgiving Hop."
Then each year thereafter an annual event was held specifically for the children and on February 9, 1882, the Manning Schuetzen Verein (incorporated under the State of Iowa laws on April 11, 1879) officially organized and later in the year held the first Kinderfest (children's festival) which has continued each year except 1 year during WWI and 2 years during WWII...While probably debatable and maybe not provable, Manning's Kinderfest can lay claim to the longest consecutively run community event in Iowa.
While there were much older community events around the state, they eventually died out.
Today, we have a few children and their families living here whose great-great-great-grandparents attended Kinderfest in their day.
Here are a few more sneak preview images - later on I'll add the full complement of pictures and some background information about them.

June 17 2:00 p.m. Rain

It is always amazing how we usually get a threat of rain during Children's Day...sometimes it will rain right before or at the end of the day, but there were very few Children's Days that rained out.

Manning Hillside Splash


Click for a printable flier

In January of 2018, I created this historical perspective linked below about recreation in Manning and also information and graphics for the current proposed project for the Rec Center.
It shows how projects don't get done overnight and also how very important volunteers and donations are to every project.
Update on the Hillside Splash project
On May 15, 2018, the city council approved $400,000 in matching funds for the proposed Hillside Splash project. JEO Consulting has been working on design ideas and a proposal to complete this project in 3 phases.
Phase 1 will begin in 2019-20 with construction beginning in 2020-21, or as soon as funds are raised.
A zero-depth pool with some play features are planned in phase 1, with the slide aspects in phase 2, and a spray pad for phase 3.
Click on the link below to see some very interesting history on how Manning achieves so many amazing things and is now working on another unique project.
Manning Hillside Splash 2019 update

Oh the Fun of playing in the Sun (1968)


1909 cartoon about 2 boys nabbing their friends' clothes while "skinny dippin.'"

History can be as complicated or simple as people make it.
What's wrong is when self-appointed "history police" take it upon themselves to be the ones who determine what history we should keep and what history they feel needs to be destroyed...they are the "book burners" of today.
They spout all kinds of sophomoric statements, which most of the time have no basis in fact or historical perspective - only what they believe their truth is, and anyone who disagrees with them is evil or represents what they claim is bad.

I saw this item on E-bay and purchased it. It caught my eye from the standpoint of several historical aspects so I felt it needed to be preserved in my Manning Historical Database.
More commentary about this item coming...

There are so many ways to preserve and present history...pictures, video, audio, written words, and sadly, in many cases - nothing is done so individuals and events just disappear completely over time.
In 2016, I sat down with Orland to get his military story and also his "Manning" story.
Below is a link to one of the audio sessions I had with Orland. I'm using this audio and other sessions to create a story about Orland's life...
One thing nice about capturing audio is you get to not only hear the voice of the person featured but you get to hear his laugh and inflections in the way he uses words.
The audio is about 1 hour long. I removed some of the dead space and less important parts of the conversation and hope that you will take the time to listen to Orland talk about some of the highlights about the Manning Ag Center history.

Orland Fara remembers...February 2016

An observation I made during Orland's funeral was the lack of attendance by business people and Manning citizens in general. I realize many of them paid their respects at the viewing the day before and the church is relatively small but having attended funerals for 50+ years and knowing Manning history...society has changed a lot - it was quite common when a businessman passed away years ago that the businesses on Main Street closed down during the funeral and most of the owners attended the funeral.
Here are just two examples.
Ulysses L. Patton
July 30, 1908
ONE OF OUR OLDEST PIONEER CITIZENS PASSES AWAY LAST SUNDAY AFTERNOON.
Was a Member of the City Council for Fifteen Years and on School Board for Nine Years.
Mr. Patton has been in the stock business in Manning for a number of years and was associated in the business with his son, Dwight, at the time of his death. As a token of the esteem in which Mr. Patton is held by the business men here every place of business in the city was closed from 10 to 12 o'clock, during the time of his funeral and all public work was suspended the entire day.

John Frahm, Prominent Business Man Died Tuesday
Entered Into Rest May 28, 1940 At Home Manning
The spacious funeral home and every, available place around the premises was occupied by friends during the services. Every business place in town was closed in his respect during the services.
The deceased leaves many memories and some heritages which will endure through Manning's history. He was one of the towns leading citizens; a man of pleasing personality; jovial; kind and honorable. He was a good friend to have and he had a host of friends. The Chamber of Commerce, Manning, 3-Mile House and 5-Mile House Schuetzen Verein, of which he was a member, and other organizations always found him a willing worker and liberal giver. The town and community will feel his departure in losing a faithful helper and progressive citizen. He was a faithful husband and a kind and loving father in his home and gave himself unselfishly for the comforts and good of his family.

Military honors

Another reason why more citizens should have attended the funeral was to honor and show respect to Orland for his military service...a Veteran of the Korean War.
Now these comments are solely my own and not intended to judge/criticize anyone but just as an observation of change over the years.
Orland Fara


June 25, 1931 - April 22, 2018

Visitation Wednesday April 25, 2018 , 3:30 PM - 7:00 PM at Ohde Funeral Home, Manning
Funeral Service Thursday April 26, 2018, 10:30 AM at First Presbyterian Church, Manning
Visitation resumes at church at 9:30 AM.
Interment with Military Honors will follow the funeral at the Manning Cemetery
More information and pictures coming...

Please visit the Manning Exchange for local news, articles, and information...a work in progress.

Many upcoming events.

Korean War Veterans continues


There are lots of Manning Veterans of the Korean era with no pictures or information.
Will you be in the Manning Veterans' book???
Unless more post-WWII Veterans come forward there will be a lot of 1946 to present day Manning connected Veterans missing from the book.

For those of you who are occasional visitors to the Manning Exchange - please make sure to click on the "archived articles" section where previous featured stories are kept.

Click to visit the Manning Exchange

1 example from the Logeland Studio wedding packets.

There are still quite a few Logeland Studio wedding packets available.

Click to read about this important project.
It will help to financially support the Manning Veterans' history book project.

What makes up a community?
Just ONE person
who is a son or daughter
who is a brother or sister
who has a school chum
who is related to someone in that town
whose friend has a friend in that town
whose friend is related to someone else in town
who may have moved away but still thinks of the place they grew up as home
We would like to hear from you, the "1983 Leaders of Tomorrow" who have relatives and chums in your hometown of Manning, Iowa.
In their own words
Attention "1983 Leaders of Tomorrow"


Who is the sister of the meteorologist linked below?
Click to see the answer in her own words

Who grew up on a farm south of Manning, has chased tornados, and is now a meteorologist for the National Weather Service?
Click to see the answer in his own words

I have been receiving questions from various "1983 kids" about what type of information we would like them to write about.
Please read through the meteorologist's story to get ideas for you own personal write-up.
Then send me an e-mail so we can work out your story.

Note: Your story does not have to be as thorough as found at the link above but at least send us a couple paragraphs to bring us up to date from 1983. Here is the DIRECT link to the 1983 web page.

Parents of the "1983" kids - please encourage your children to send in their updated information and any pix they may want to include.
Sometimes a little nudge by mom or dad will get the ball rolling!
Each 1983 "Leader of Tomorrow" has interesting family history.
Here are the names of the "1983 kids" who we are looking for an update from...
Aaron & Courtney Potthoff, Adam Croghan, Andrew & Amanda & Brandon Puck, Alex & Abbey Ranniger, Allison & Megan Keese, Angela & Heather & Michele Hass, Angie & Alan Irlbeck, Bradley Christensen, Bryan & Nathan Rohe, Chelsea Souter, Christin Ann Fara, Christopher Wegner, Cole & Ty Henderson, Dale & Vanessa & Derek Hargens, Daniel Wayne Tibben, Daniel & Janelle Stribe, Dawn & Derrick Rohe, Dawn & Michelle Willenborg, Elizabeth & Jamy Zinke, Ericka & Andrea Ehlers, Gary & Beth & Tim Ferneding, Heather & Jessica & Jimmy Switzer, Jackelyn McKeighan, Jamie Jo Irlbeck, Jeffrey & Joey & Jeremy Irlbeck, Jeffry & Kelli & Jason Lorenzen, Jeremia Rex Macumber, Jennifer & Jason & Renee Knueven, Jennifer & Jeremy Misselhorn, Jeremy Puck, Jessica Rasmussen, Jill Kienast, Joe Stein, Joseph & Mackenzie Hinners, Kasie & Andrea & Amy Lorenzen, Kenzie Kae Kerkhoff, Lauren & Shad Bauer, Marte Wanninger, Matthew & Mandi Weitl, Melissa & Angie Pfannkuch, Michael & Amy & Jeremy Kasperbauer, Michael & Michaela Hargens, Melissa & Michaela Vinke, Michael & Matthew Siepker, Michaela & Crystal Ehlers, Natasha Vonnahme, Ryan & Rachel Pfannkuch, Sabrina Lee, Sarah Kaszinski, Sheri & Trena Bell, Tara Zeman, Stephen & Ryan & Darren Andersen, Tonya Jo Wurr, Tiffany & Michelle Jahn, Tim & Matt Hugeback, Brian & Katie & Steph Beck, Troy & Robin Wanninger
If you send me some information about yourself, I may also be able to find some pictures of your parents, grandparents, family members that I have in my database (as shown above).
We can use them in your story along with your "1983" picture.
We'd like to hear from you !!!
What ever became of the
1983 "Leaders of Tomorrow"
Have some of your "Dreams" come true?

"Let it be known that he who wears the military order of the purple heart has given of his blood in the defense of his homeland and shall forever be revered by his fellow countrymen."
George Washington, August 7, 1782
Just as a reminder: the Manning History book committee continues to work on a Manning area Veterans' history book project.
For those of you who are Veterans or have/had Veterans in your family - will you come forward?
The history book committee will do their best to get as many pictures and information about the 1000+ Manning Veterans but we can't do it all by ourselves.
How many small communities do you know have published 5 history books? The first one was the History of Manning 1898, then the 1981 Manning Centennial book, next the 2006 Manning Quasqui book, and most recently the 2009 Manning School history book. Probably the last book to be published will be the upcoming Manning Veterans' book - unless someone comes forward in the next generation to take over these projects after I'm gone. Will you help with the Veterans' history book project? If you are a Manning connected Veteran or are presently serving and do not submit your military connected pictures and infomation you probably won't be in this once-in-a-life-time Manning Veterans' history book. With a limited number of volunteers we can only do so much on our own but will try to get pictures of as many Veterans as we can. There are over 1000 Manning Veterans so we have a long ways to go before the book can be published.
Manning Veterans are slowly coming forward and below is another example. We hope to eventually get more pictures and information for Mike to put in the book but for now this is what I have to show to you.
Amos Rutz WWII
One thing that many Veterans and people who are submitting information have not fully understood is that this next Manning history book is specifically a Veterans' only book. It won't be like the Centennial or Quasqui history books were, where there is a Veterans' section along with other community aspects. We are aiming for a 2-volume book (around 1090 total pages) which will really be unique!!!
This book will be ALL Veterans' information (and the post auxiliaries) - hence it won't be a "Name, Rank, and Serial Number" only history but we want a complete history for each Veteran.
For instance - below is Louis Boell's picture and the information that was published in the Veteran section of the 1982 Aspinwall Centennial history book. It has the basic information but we are looking for more and I spoke to Louie by phone and he sent more pictures and information - also for his brothers.

To see what Louis submitted click on the link underneath "Are you a Manning Veteran" shown below.

Note: we also want some family background such as parents and grandparents. All too often you will only see just the Veteran's name with their basic military information but without the family connections it will be difficult for future historians and genealogists to know for sure who this person belongs to.

Are you a Manning connected Veteran?

I would like to hear from you!!!
We are starting a Manning Veteran history book project and if you don't come forward you may not be included in the book. NOT because we want to intentionally leave you out but because you didn't come forward.
Same goes for those of you who have Veterans in your family who have passed away. If you don't come forward and help by submitting Veteran connected pictures and information your Veteran may not be included in this once in a life-time Manning Veterans' history book.

Please e-mail me about your Veteran questions manningveterans@davidkusel.com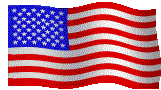 The United States flag
is proudly displayed here and NO other flag is as IMPORTANT!
1 Manning citizen served in the War of 1812
48 served in the Civil War
1 served in the Indian War
3 served in the Spanish American War
300+ served during WWI
550+ served during WWII
87+ served in the Korean war era
65+ (more names need to be found) served in the Vietnam era
55+ (many more names need to be found) served from 1975 to present
26 paid the ultimate price with their lives defending the U.S. Flag
Are you a Manning Veteran?
Are you currently serving and have a Manning connection?
We are starting the Manning Veterans' history book project
Don't wait until you see "Deadline" or it WILL be too late!!!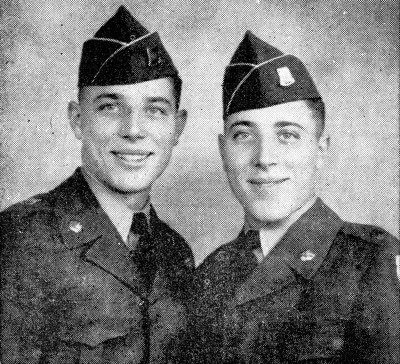 Click to read promos for the Veteran book


There are a lot of WWI and some WWII Veterans pictures with no IDs.

Before you spend time scanning pictures
please look at these instructions


I appreciate your efforts scanning pictures for me but if you only make low resolution scans you are really wasting your time. High resolution scans are the best and only way to really preserve those old pictures.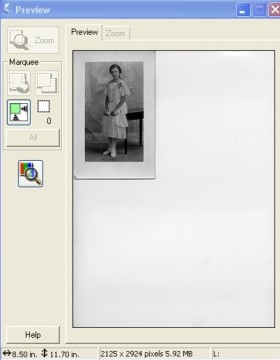 Click to see the tutorial
If you simply don't want those old family pictures you inherited please don't throw them - send them my way.
A lot of times I can recognize a face or location in those old pix.
---
One thing to keep in mind while you are looking for pictures - if they are glued in old scrap books please do NOT try to pull them out or cut them out. I can scan the whole page of the scrapbook and crop out the pictures you want to use in the book. If you attempt to forcibly remove the pictures you will probably damage them and when I scan them that damage will probably show up. This means I'll either have to use my graphics program to touch up the damage which can take a lot of time, or if they are badly damaged I just may not even take the time to scan them.