"If I Only Had A Brain" Ray Bolger 1939 Wizard of Oz

Continued updates to Voge/Lamp feature:
I continue to find more amazing images connected to WWI...one in particular taken in Manning that I have never seen before.
Fortunately I am able to confirm the location from other scanned photos taken at various angles of the same location - scanned from the Dean Hoffmann collection and collections from other sources.
I can even tell a story through pictures because of the nearly endless digital Manning database I've built over the last 23 years.

Another important aspect I continue to find is how our society has changed and sometimes not for the best.
Various debates arise with the US postal system - financial, future, etc. A first class stamp will cost 55 cents soon...one reason is competition taking away the USPS business and another one is the digital age (electronic mail for instance), and the generations who commonly mailed letters, Christmas cards, postcards, etc. are quickly disappearing.
What brought about my thoughts above is when I ran across this old bi-fold note that may have been included in letters written to loved ones and friends - encouraging them to write back or send a postcard.
No matter the original purpose...sending handwritten and printed letters or postcard messages is just about a thing of the past - which has many unforeseen negative consequences that we may or may not realize in the future.
While I remember the name of Nice, France, from studying world geography in school, I was never all that good in this subject or interested...but this next postcard jumped out at me when I read where Herman Lamp was in 1919 - Nice, France - then remembering the horrible attack on people in Nice in 2016, when 97 years earlier our soldiers were returning home from defending freedoms in Europe during WWI.
This next picture postcard was unused with no message on back but I am going to assume it is the ship that the Lamp brothers boarded when heading to Europe. If I had more time I would do some searching on the Internet to see if I could find this same postcard and maybe there would be more information about it.
Now this next picture is what I was referring to at the beginning of this thread...It is a very historically unique and priceless image that shows there was a Red Cross fundraiser in Manning during WWI. I can also determine the location by the sign on the building to the left..."Hoffmann & Son - Lumber and Coal."
This event was held just off Center Street, probably on Fourth Street.

The goat was sold for $28 - I assume Ed would be Ed Lamp.

From the Internet:
In 1917, as the United States was sending troops to France to fight in World War I, President Woodrow Wilson called upon the American people to give generously in a spirit of patriotic sacrifice to support the nation in its war efforts. He stated that, "by virtue of my authority as President of the United States and President of the Red Cross, I, Woodrow Wilson, do hereby proclaim the week ending June 25, 1917, as Red Cross Week." He created a War Council within the Red Cross, to meet the "extraordinary demands which the present war will make upon the services of the Red Cross both in the field and in civilian relief."
In response to this plea, the American Red Cross (ARC) set up a nationwide fundraising campaign beginning June 18, 1917, to raise over $100,000,000 to aid these efforts.


Here are some very interesting images that show different angles of the Red Cross sale area, and some Hoffmann history.

This building was on the south side of Fourth Street.
You can see the same sign/wording as in the Red Cross sale picture.
Frank Hoffmann is on the horse with Herman Hoffmann standing.

The sign on the south wall of the office says "Fairbanks Standard Scales"
Somewhere in my database I have the names of the people in this picture but I can't find it right now.

I showed this picture to William F. Ohde years ago and he told me this image shows the construction of temporary tracks being laid on Center Street that temporarily connected the original Milwaukee tracks in south Manning to the new construction of the Milwaukee tracks being built in north Manning. They would be able to move supplies from the original depot to the new depot on these temporary tracks. You can see a locomotive in the back of this picture and to the upper right you can see part of the water tower legs.

1923 Hoffmann & Son statement to Manual Lodge #450

Note the H & Son leather patch on the horse.

Hoffmann & Son picking up lumber

Hoffmann Brothers - this is the original location of Hoffmann & Son - south side of Fourth Street.

Hoffmann Brothers on the north side of Fourth Street.

Hoffmann Brothers office (southwest corner of building)

Hoffmann Brothers lumber storage

The Hoffmann family was not only a very important part of Manning's history going back to 1881, they were a very patriotic family. Here are pictures of the various Manning Hoffmanns who served...I'm not going to list the family connections but they all lived in Manning.
There is only one member of this Hoffmann family living in Manning now, and preserving this family's history is very important - and everyone who currently lives in our community owes this family a debt of gratitude.

I'm going to start with John Hoffmann since he gave his life for our country on January 2, 1944, during a mission flight between India and China.

Major John Hoffmann

John Hoffmann - it is easy to forget each Veteran had a childhood.

John Hoffmann - Modern Health Crusade age 14


John Hoffmann MHS 1928

Harry Hoffmann WWI

Robert Hoffmann WWII - standing near the steps of Hoffmann Lumber office.

Harold "Dutch" Hoffmann WWII

Regilda (Hoffmann) Fraser WWII

Lyle Hoffmann WWII

Lamp/Voge history continues:


Herman & Amanda (Koester) Lamp

Koester is part of the Lamp family connections. Amanda Koester married Herman Lamp. She was active in the community over the years and towards the end of her life she donated a lot of money to the community to the point she had nothing left.
She was a wonderful person that I'm glad to have known.
Here are some interesting aspects from the past that are connected to the Koester family.

Ladies Night School 1962 - Christmas recipes by Amanda Lamp
If you remember the mimeograph, what is the first thing you did when you grabbed a freshly printed page from your teacher???
If you don't remember the scent then you probably were never around a mimeograph...today the OSHA toxic waste and hazard crew would probably be called in.

There is something special about the old farm sale bills of years ago...today's fliers just don't compare.

Harry Koester 1967 farm sale bill

I was really excited to find this rare certificate...most of these documents have been lost after passing from one generation to the next and sadly end up thrown away because no one bothered to look through old papers and boxes...in this case it was in a German Savings Bank pouch - an item easily put on an estate sale by a family member who thinks they'll get a couple of bucks for it and not bother to look at the contents or realize the importance to their family history.
As you can see it was folded many times if/when found should never be folded again and put in an envelope to protect it.
Someday I may digitally remove the fold marks and some of the spots of deterioration but for now will take too many hours and I need to continue scanning all of the other documents and pictures in this Voge/Lamp collection.
Without searching my database, I think this is the oldest citizenship paper I've scanned. I haven't run across very many in the hundreds of collections I've scanned but always great to find one more before it ends up falling to pieces or getting thrown away someday in the future.
The pouch that contained the citizenship and other old Lamp connected documents...

This business is now the present-day building/location of the Home Mutual building (721 Third) on the corner and other building that was the old Zerwas Manning Phone building - buildings that I hope will be preserved in the future and not torn down like so many other old wonderful buildings in Manning that have been razed.

I have run into this and similar type German Savings Bank pouches in other family collections and if you have one, I hope you'll donate it to a future Manning Museum.

The Home Mutual business in Manning has a special meaning to me - William Kusel was my great-great-grandfather.
Read below how this business got started...the other bank-connected pictures and items shown are things I've scanned over the last 20 years.
HOME MUTUAL INSURANCE ASSOCIATION OF CARROLL COUNTY, IOWA


The Home Mutual Insurance Association of Carroll County, Iowa, was born out of necessity and organized for sharing, not profit. The association evolved as needs changed and has been conducting business for the past 128 years.

It started in 1878 when a fire on the William Kusel farm five miles north of Manning completely destroyed all of the buildings. Mr. Kusel had no insurance because the large eastern insurance companies would not write insurance out on the Iowa prairie.

Three of Mr. Kusel's neighbors - Wilhelm Pruter, George Lehmkuhl and Dethlef Lehmkuhl contacted 18 of their neighbors. A collection was taken for the purpose of rebuilding. When the project was complete there was money left over and these men started a mutual insurance company, a company which is owned by its policyholders.

The Five Mile House in Crawford County was the location for the first meeting held on June 23, 1878, in which the following officers were elected: Wilhelm Pruter, president; George Tank, secretary and Dethlef Wiese, treasurer. The company name was Der Deutchen Gegenseitigen Feur Versicherungs' Gesellschaft fur Carroll and Crawford Counties and the first policy holders were Henrich Hagge, Otto Kruse, John W Moeller, Jurgen Ohde, Wilhelm Pruter, Claus Thiedeman, Dethlef Wiese and Johann Wiese.

After one year in business, it was reported at the first annual meeting that the company had written 38 insurance policies and had $26,470 of insurance in force. Today this company has over 3000 policies and over $575,000,000 of insurance in force. In 1920 the name changed to Home Mutual Insurance Association of Carroll County, Iowa, and continues under that name.

From 1878 to 1918 all minutes and business transactions of this association were written in the German language, membership was limited to only farmers of German descent who resided in Carroll and Crawford counties. In 1918 business was conducted in English and the restrictions on membership began to include residents of Audubon, Calhoun, Greene, Guthrie, Sac and Shelby counties and continues today in that capacity under its current charter with the Iowa Division of Insurance. Coverage was limited to the fire peril only for the first 10 years. In 1888, coverage included the lightning and wind peril and in 1952, not only was the hail peril added but also town property. Today Home Mutual is very competitive in the insurance industry and writes homeowners' policies, and insures town dwellings and personal property, farm dwellings, farm service buildings and farm personal property against a wide variety of perils.

For the first 78 years of the association, business was conducted in the homes of the secretaries. In 1956 a building was purchased from the Manning Telephone Company and a permanent office was established. In 1983, expansion of the office was necessary and the building next door, formerly the German Savings Bank and later Manning Trust and Savings Bank, was purchased and remodeled. Business today is being conducted out of both of these properties located at 721 Third Street, Manning.
June 22, 1895
A LOCAL INSTITUTION. A LOCAL INSURANCE COMPANY WHICH HAS FOR ITS TERRITORY THE COUNTIES OF CARROLL, SHELBY, SAC, AUDUBON & CRAWFORD
At the regular meeting of the German Mutual fire, lightning, wind and cyclone or tornado insurance company, the following officers were elected for the ensuing year: President, Henry Flenker; vice-president, Charles Thiedemann secretary, Henry Sievers; treasurer, Chris Grube. The taxator for Warren Township is John J. Kruse.
The German Mutual fire, lightning, wind and cyclone or tornado insurance company was organized in Hayes Township, Crawford County, in 1879, at that time having but eighteen members. At the present time it has a membership of 580, and the amount of insurance held by these members amounts to $1,011,000. The organization embraces Carroll, Crawford, Shelby, Audubon and Sac counties, and the regular meetings held either at Westside, Arcadia or Manning. The next meeting will be held in this city. At the last meeting there was a cash reserve fund of $3,400. The cost of insuring in the company is one dollar on each thousand per annum, but the members are also liable to special assessments. There has been, however, but two special assessments during the past seven years. Nothing but farm property is insured. The company is in a flourishing condition, and numbers the most prominent German farmers of the five counties among its many members.
Home Mutual Insurance Association
Originated in Crawford County
The Home Mutual Insurance Association was organized in 1878, fifty-three years ago.

Wilhelm Pruter, George Lehmkuhl, and Detlef Lehmkuhl were the original promoters of the company. They agitated the project among their farmer friends and neighbors, until 18 individuals, who had become interested met at the Five Mile House in Crawford County and organized this company.

Wilhelm Pruter was the first president and George Tank the first secretary. At the first annual meeting the secretary's report stated that the amount of insurance in force was $26,479.00. And the following 37 members were enrolled: Heinrich Evers, Paul Grimm, Heinrich Goettsch, Claus Grube, Henry Grube, Chris Grube, Claus Grage, L. Hannemann, Heinrich Hagge, Otto Kruse, Heinrich Kruse, William Kusel, Hans Kruse, Wilhelm Luth, George Lehmkuhl, Detlef Lehmkuhl, Andreas Lentz, John W. Moeller, Peter Moeller, Hans Moeller, Jurgen Ohde, John Oeser, Wilhelm Pruter, Heinrich Plotz, Adam Schneckloth, Nickolas Schuman, Claus Schoel, Heinrich Schroeder, H. N. Schumacher, Claus Thiedemann, Heinrich Vinke, Detlef Wiese, Johann Wiese, Wilhelm Wiese, Michel Wiggers, Carl Weidling and Heinrich Rohwer.

The men who started this company builded better than they knew, for it has had a wonderful half century of success in protecting the farm property of its members, at first against fire only, but later damage by windstorm was added, to the indemnity.

Until a few years ago, only Germans were eligible to membership, but this proviso has been dropped. A majority of the sons of the earlier members who have continued in the vocation of farming have enrolled as members of the company. Heinrich Rohwer, father of August Rohwer, present secretary, and Detlef Wiese, father of Ed. Wiese, present treasurer, were both members the first year.

The officers for the year are: H.D. Hinz, president; Wm. Ewoldt, vice president; August Rohwer, secretary, and Ed Wiese, treasurer; and Board of Directors are: Jasper

Schroeder, C. H. Clausen, and H. E. Kuhl.

The company has at the present time, 1,269 policies in force and carries a risk of $7,020,575.00. In the year from May 1930 to May 1931 the company paid losses to the amount of $18,015.99.
AUG. ROHWER, Secretary.

Note: Claus, Henry, & Chris Grube mentioned above in the secretary's report are also my relation...my great-grandfather, William Kusel married Sophia Grube, and William's sister, Ida married Henry Grube.
In 1955 the buildings east of the Manning Phone building burned down. William F. Ohde, assistant fire chief at that time, once told me that the only reason the telephone building didn't burn is because it had a fire-wall between the east buildings.

Now I'm going to repeat my usual message to everyone who has old Manning pictures, history, and memorabilia to contact me so we can get together and I can scan your stuff.
All of the bank items above came from different sources who worked with me and shared what they had...Sadly a lot of it is gone now when these people died and family members either threw away the things I once scanned or they took the items out of town since no parent/grandparent lives here anymore.


I continue to find unique items I've never run into before - making this Lamp collection one of the most unique stashes of WWI history that I've scanned. This is a postcard sent by Herman Lamp to his parents but no date, postmark, location - other than commenting he was at the point of embarkation overseas...all I assume was for security and secrecy reasons.
Then I ran across a postcard picture showing a US bridge being guarded - again no identification of where...I was aware of bridges being guarded during WWII, even the trestle in Manning was guarded, but I had not run across a WWI concern before.

August 10, 1918, post marked Cleveland, Ohio

July 10, 1918 - Hermal Lamp sent this picture/postcard from Camp Dodge, Iowa

Just think, we are into at least 2 generations of our population who have never lived in a world without wireless phones, satellite communication, Internet, etc...only 100 years ago was unheard of technology.
All the more reason to preserve old pictures/postcards like this to help everyone understand how things have changed.

Herman Lamp called by local board


Orren Wyatt - doctor and founder of the Wyatt Hospital
There was a Wohlenberg family in Manning but not sure if this one is connected.

Herman Lamp - War Risk Insurance June 1, 1918

Joe & Agnes (Wiese) Lamp home and 4 of the 9 children
There was only one girl, Jessie, who is Gerhardt Voge's mother.
Gerhardt will be 97 this year, so this picture is over 100 years old.

I've run into and scanned this postcard before but this one was not postally used and in nearly perfect condition.
There were several types of "welcome home" postcards at the end of WWII, which had space on back for basic information to let loved ones know the soldier has returned home.

Somewhere in France!
So common in WWI letters...

September 24, 1918


May 28, 1918




The U.S. Congress chartered the American Legion on September 16, 1919.


As I continue to dig through the boxes and tubs of old pictures and history in the Voge/Lamp collection, I find all kinds of amazing items I've never seen before and am really excited to find a lot of WWI memorabilia from the Lamp brothers.

I've gone through a lot of old family collections and very few have the WWI stuff that this Lamp collection does - it's mostly been thrown away in other family collections, OR lost in some trunk/attic that no one pays attention to.
Last November we celebrated the 100th Anniversary of Armistice Day...I documented that event on Main Street on November 11, 2018, by taking pictures and recording audio, but one thing I failed to insist on was taking a formal group picture of the Color & Honor Guard.

Now another 100th anniversary will be celebrated this fall. Sadly, this year will probably also be the end of Emil Ewoldt Post #22...the building is for sale.

I know this is a very difficult decision for many of the members who honorably served our country and this community...many for over 50 years. But like so many organizations and small communities it is a numbers game - the old members of the community are almost gone...the ones who volunteered in large numbers and sought to make this a great community, and in general today there are less young people to replace them.
I think all the more reason to preserve our history so the younger generations and future generations will understand why they have the life-style they live in and that it takes a lot of hard work and volunteering to maintain a strong and vibrant community.

Here are some Lamp examples of history.

Gerhardt & Herman Lamp WWI Veterans who fought overseas

Herman Lamp 1969 Fifty-year membership card


Herman Lamp 1969 Fifty-year membership card

Note to Herman by WWII Veteran & Manning Postmaster, Paul Vollmer


1969 commemorative stamp celebrating the 50th anniversary
This stamp was given to Herman Lamp as a kind gesture by Paul.


Paul Vollmer
The only military picture I have of Paul which came from the VFW box of pictures
I have very little information about Paul's service.

May 12, 1949
Manning Monitor
Paul Vollmer, World War II veteran and manager of Thrifty Food Market, received the appointment as acting postmaster of Manning succeeding Mrs. Kathryn Eden, who has held the position since 1936.

Herman Lamp qualified February 21, 1918, by the Carroll County Board


Certification card

Embroidered postcard June 1, 1919, Herman & Gerhardt Lamp at Camp Merritt, New Jersey.

August 2, 1918


In Buffalo, New York

Lamp boys back home


Lamp boys back home

I was assuming that this is the ship the Lamps returned home on but not until the postcard above listed the ship name, did I know for sure.

Rijndam


In 2011, I started working with Gary Knueven who had many of the old Legion record books and documents, and I digitally scanned over 100 items.
Most people today have no idea why/who the Manning American Legion Post was named after - and that this is NOT just another old building in Manning. If you don't know then you can find out below if you take the time to read the information.

Emil Ewoldt KIA WWI


Emil Ewoldt temporary burial location in France.

EMIL EWOLDT POST #22, AMERICAN LEGION
Manning's American Legion Post was founded in July 1919, just one year after Emil Ewoldt, the first casualty from this community, made the supreme sacrifice. Emil, son of William and Margaret Ewoldt, died in France of wounds suffered in action during the battle of "Chateau Thierry." He was 30 years old and served in the 4th Infantry Division.

The post's first official meeting was held July 1, 1919, in the meeting place owned by George Dethlefs, above the Crystal Theater. Charter members included Walter F. Grantz, H.A. Claussen, Emil J. Kuhl, William Dunnick, H.E. Claussen, Henry Weideman, Marvin M. Meyers, Louis L. Vogt, Herbert L. Blair, Orrin V. Bailey, William G. Mergele, Erwin H. Moser, John Roggendorf, Claude J. Kruse, Jessie LeRoy Barnes, William F. Reinhold, Jay Bingham, George E. Weidner, Carl P. Eiffler, Herman Wunder, Ralph W. Moser, Roy E. Lawbaugh, Ben M. Torgerson, Peter F. Hansen, Henry Dethlefs, Alfred A. Boss, Albert C. Jansen, Charles Scott. The only known living charter members are Peter F. Hansen and Marvin M. Meyers.

Walter Grantz was the first commander; Jesse LeRoy Barnes, vice-commander; Roy E. Lawbaugh, adjutants Ernest Dee Sutherland, finance; Henry Brandhorst, historian; and Emil Dethlefs, master-of-arms.

The task of drafting a constitution and by-laws was given to a committee consisting of Carl P. Eiffler, William F. Reinhold, Peter H. Kuhl, and Ernest Dee Sutherland. Civil War Veterans and Spanish American War Veterans were made honorary members of the organization in March, 1920. Meeting nights were the first Monday of each month later changed to first Thursday, which is still in effect.

In the effort to become established, many athletic events such as wrestling, football, and baseball were sponsored. Initially, a phonograph provided music for fund raising dances. On November 11, 1919, the first Armistice Day dance, an annual event for thirty years, was held by the fledgling post.

Since May 2, 1921, the post's ceremonial team, honor guard, firing squad, and pall bearers, have attended funerals of servicemen, and since 1928, presented the flag used to the family. Each grave is registered and kept on file. The Legion has had charge of Memorial Day services, and in late years co-operated with other patriotic organizations in a joint service. For years, the Ceremonial team visited Templeton and Halbur cemeteries on Memorial Day, continuing to the present time at Templeton.

Many worthwhile civic improvements had their beginning in this active post, such as the city park, in April 1923, trees were planted as living memorials to servicemen who paid the supreme sacrifice.

In October 1923, the post sponsored the placement of flags in front of business firms on holidays. A few years following World War II, the current light pole display of flags on Main Street was initiated.

In September of 1925, it started the annual fall celebration, known as "Carnival Days", which continued until the mid-1950s. December of 1926, it campaigned for and started street lighting during the Yuletide Season. For a number of years, beginning in December of 1928, the post sponsored the awarding of a scholarship medal, in co-operation with school officials.

As early as December, 1925, the post provided the hall and equipment for the Boy Scout troupe, and in November, 1929, they sponsored it completely in 1931, the post added sponsorship of a junior Legion baseball team to its sports activities.

"Welcome to Manning" signs and "Protect our Children" were erected along highway 141 in May, 1931, and the post was instrumental in arranging a celebration upon completion of said highway pavement.

In 1932 a Drum and Bugle Corps was formed of Legion members. Many prizes were won in competition.

As early as 1933 a home of its own was discussed. In February of 1937, land was purchased and actual work began on the $15,000 structure on August 28, 1938.

The Legion has sponsored a local boy to Iowa's Boys' State since 1938, with the exception of two years, one when no state was held due to the war.

Alvan Hansen was the first Boys' Stater sponsored by the post. His and Elaine's three sons also were Legion Boys' Staters.

In 1934, the Post began supporting a bowling team, and the Emil Ewoldt Post entry won the American Legion State Championship in 1969. Team members were; Alfred Ahrendsen, Merlin Struve, Ralph Hagedorn, Merlin Hargens and Paul Volquartsen.

Supervised playground for Manning children in the city park was one of the Post's activities in 1942 and 1943. They also sponsored "Teen Age Nite" in 1945. During World War II, the local paper, the Manning Monitor, was sent to 333 men in service. Christmas cards and gifts were also sent.

For several years, beginning in 1947, the Legion sponsored "Golden Gloves" entrants, several of whom went as far as state finals.

The post has sponsored cribbage and skate tournaments, the latter bringing contestants from all over the state; Red Cross swimming lessons for the local children has been sponsored by the post beginning in 1953.

A new program called "Toys for Tots" was started in December, 1955. In 1956, more new picnic tables were added to the city park, plus repairing and repainting the old equipment.

March 16, 1969, the Post celebrated its Golden Anniversary with an Open House. On April 26 of that year, a supper and program honored all 50 year members.

Memorial Day 1972 marked the beginning of the impressive Avenue of Flags project. Starting with 75 casket flags contributed by veterans' next of kin, the number has increased to over 100 flags, which are placed in both the city and Catholic cemeteries.

In 1978, the American Legion and Auxiliary started a remodeling project on their building, with windows being replaced, ceiling lowered, walls paneled and insulated, plus a new heating system and air-conditioning added, along with a speaking system.

At a banquet on January 31, 1981, National American Legion Diamond Jubilee Certificates were presented to five members having 60 or more years of continuous membership. Commander Robert Barsby presented certificates to three honorees: Harry Hinz, Herman Lamp, and Herman Pahde. Certificates were sent to Peter F. Hansen, Sarasota, Florida, and Henry Meyers, Iowa City, Iowa.

The list of Commanders, 1919 to 1981 is, 1919, Walter Grantz; 1920, Ernest Dee Sutherland; 1921, L. Davitt; 1922, Jesse LeRoy Barnes; 1923, Charles Petersen; 1924, William Mergele; 1925, Herbert Blair; 1926, Dr. Virgel R. Anderson; 1927, A.E. Welliver; 1928, Roy Cole; 1929, Algot Jacobsen; 1930, Emil Kuhl; 1931, Fred Petersen; 1932, Peter F. Hansen; 1933, Jesse LeRoy Barnes; 1934, F.J. Mentzer; 1935, Hans Musfeldt; 1936, Tony Mergele; 1937, Dr. Raymond B. Kelsey; 1938, Henry J.M. Hansen; 1939, Henry E. Meyers; 1940, Dr. Arthur F. Smith; 1941, Robert Campbell; 1942, William C. Schrum; 1943, Jay Bingham; 1944, John Schroeder, 1945, Otto Popp; 1946, Pete Kuhl; 1947, Ray Pratt; 1948, Dr. Joe Loucks; 1949, Harold Calvert, 1950, Glen Jensen; 1951, Ed Callen; 1952, Amos Rutz; 1953, Elroy Schrum; 1954, Eldis Weems; 1955, Orren Ramsey; 1956, Joe Horbach; 1957, Don Wiese; 1958, Clarus Heithoff; 1959, Norman Kuker; 1960, Lyle J. Joens; 1961, Lyle G. Hansen; 1962, Alvan Hansen; 1963, Amos Misselhorn; 1964, Gilbert Peters; 1965-66, Herbert Bruhn; 1967, Eugene Case; 1968, Loyd Borkowski, 1969, Eugene Schatz; 1970, Virgil Reid; 1971, Bill Nelson; 1972, Hermon Ploen; 1973, John Dentlinger; 1974, Daru Ross 1975, John Ramsey, Jr.; 1976, Dennis L. Erb; 1977, Lyle Borkowski; 1978, Gary Jones; 1979, Steven McCollum; 1980, Ronald Vogl; 1981, Robert Barsby.
Post membership for 1981 is a record, 242.

On April 27, 1923, plaques were staked next to newly planted trees in the city park, to honor the 8 Manning Veterans who died serving during WWI.
Each marker was attached to a 2 feet long 1/4 inch rod which was placed in the ground next to each soldier's honor tree.
The marker is 1/4 inch thick cast steel 7 1/2 x 4 inches.
Gary Knueven found these plaques in the Legion Hall attic July 10, 2012, after I told him about a map of trees with plaques I found in the old Legion record book I scanned.
One plaque was not found - Fred Passick.

Map of tree/plaque locations made by Peter F. Hansen.



American Legion To Observe 50th Anniversary


Emil Ewoldt Unit #22, American Legion Auxiliary, will hold open house on Sunday afternoon, March 16, at the American Legion Hall, in observance of the Golden Anniversary of the American Legion.

Hours for the event are 2:00 until 4:00, and the general public is urged to attend. There will be no formal program, but the history of the Legion and the Auxiliary will be displayed in various ways.

Special invitations have been issued to Manning's fifty year Legion members and Gold Star members of the unit, as well as to State, District and County officers and Manning's civic organizations.

Following is an article submitted to the Monitor explaining how Emil Ewoldt Post No. 22 of the Manning American Legion Post received its name.

They adopted the name of the first serviceman killed in World War I - Emil W. Ewoldt.

Emil was born July 14, 1888, at Aspinwall, Iowa. He was the son of William and Margaret Ewoldt. There were four brothers, Henry, Willie, and John, who are all deceased. A brother Alfred is living near Vail. Also one sister, Mrs. Laura Hell, living in Manning. Three of his brothers, Willie, Alfred, and John were also in the service.

He attended country school around Aspinwall, and enlisted in the Army on September 17, 1917, at Denison, Iowa.

Private Ewoldt was sent to Camp Dodge for his training from September 17, to May 10, 1918. He went to Brest, France, on the ship USS Princess Matoika which landed May 21, 1918. He was with the 47th Infantry.

Private, 1st Class Emil W. Ewoldt was killed, by shrapnel, in battle at the Argonne Forest, on October 18th, 1918. He was brought back home and buried in the Manning Cemetery.

On July 1st, 1919, several Manning Veterans held the first official meeting of the American Legion of Iowa, namely the Emil Ewoldt Post No. 22.

The meeting was called to order at 8:30 p.m. with Harry Claussen acting as chairman protem.

A motion was made and carried that all officers of this organization be elected by acclamation.

The following officers were elected: Commander, Walter Grantz; Vice Commander, Roy Barnes; Adjutant, R. E. Lawbaugh; Finance, D. Sutherland; Historian, Henry Brandhorst; and Master-of-Arms, Emil Dethlefs.

1922 membership card

June 2, 1919 Charter
Note the insect chewing damage on the lower left side.

Charter members

Constitution - page 1


Constitution - page 2

April 28, 1922


Charter members

For decades I was looking for someone who had the IDs for this next picture and I showed it to dozens of old timers over the years but they only came up with a few names...It wasn't identified in the 1981 Manning Centennial book or dozens of other original prints of it I ran across, but then in 2007 while going through the Lola (Hansen) Ahrendsen collection I ran across another original and included with the picture was a hand-written list of names...FINALLY!!! I found the names for this wonderful historical picture.
Back: Henry Joens, Hans Musfeldt, Henry J.M. Hansen, Earl Jentsch, Henry Dethlefs, Henry Meyers, Kenneth "Happy" Dusenberry, Lawren Stoelk, Emil Jansen, William Schrum, Bob Rudnick, Herbert Schelldorf
Middle: Bill Struve, John Schroeder, Frank Mentzer, Grover Steen, Roy Barnes, Raymond B. Kelsey
Front: Lionel James Surridge (drill master), Ledger Free, Roy Cole, Herman Wunder, Peter F. Hansen (drum major), Emil Kuhl, ?Lawrence? "Penny" Jentsch, Henry Lippold

Uniforms purchased in 1948 for $642.60

Eddie Callen, Herman Grau, John Joens, Eddie Johnson, Harold Calvert, ??, Eldis "Bud" Weems, August Stangl, William Muhlbauer, Jack Peters, Orren Ramsey, Ray Pratt, John Schroeder, ? Steen, Paul Vollmer, Albert Stoelk, Henry Dethlefs, William Schrum, Ray Schrum, Elmer Schelldorf

Other members of the team not in the picture: John Dentlinger, Eugene Schatz, Elroy Schrum, Clarus Heithoff, Loyd Borkowski, Charley "Burl" Weems, Gilbert Peters, Gene Case, Herbert Bruhn


I hope by showing all of these pictures and providing some in-depth information about the Manning American Legion and hall that more people will appreciate history and the importance of preserving it - and the building...

Food for Thought
As a dumb ole Midwest Iowa farmer I just couldn't resist any more from doing this...
The so-called news media and Internet information sourcing are pretty much nothing more than a cow chewing its cud - just regurgitated opinions and political brain-dead non-sense.
Ole "Bossie" takes the time to "chew things over" twice before finally digesting food in her 4-compartment stomach.
The media - anyone for that matter - should think a little more before they spread "their opinions" around as facts.
We shouldn't believe everything we hear and read - especially the first time around.

Quoting Walter Cronkite "And that's the way it is..." January 18, 2019


The nice thing about operating my own web page is that I don't have to worry about some elitist PC cop removing or blocking my ability to speak my piece.

I had another person ask me the other day, while we were talking about the wrestling tournament feature that is on my web page, if I am reimbursed or make money off my web page and historical work about Manning...
Now I always make this statement when writing about this issue - I'm not telling you this for my ego or want people to thank me...
First of all, you don't see any ads or annoying pop-ups on my web pages...no links to commercial sites selling stuff.
No person, group, organization, or governmental program pays me 1 penny.

I have funded my web pages since 1996 with NO financial/monetary help from anyone...the same with my historical Manning research for over 40 years, including all of the video work I did in the late 1970s through early 1990s...all at my own expense!

So if for some reason a person feels that I'll make money off their history, pictures, documents - they are 100% and absolutely wrong.
Now I doubt there are a lot of people who won't share with me because they believe I'm getting paid, but I just want to make it clear I volunteer my time here in Manning and for my web pages.

I doubt you'll find anyone doing what I uniquely do with my web pages and historical Manning projects.
I have no favorite topic or family history that I concentrate on - I want to scan and preserve all MANNING area history.
I stay within the Manning connections - for instance: I maintain a Veterans web page to promote the future history book. It will ONLY feature Veterans connected to Manning/area and not cross into other surrounding towns (other than Aspinwall because of the unique connections with Manning). I gather military information about the Veteran but will not go into the history of their company or branch of service...the content will be directly about the Manning connected Veteran.

Our publisher of the Manning Quasqui and Manning School history books told me that they have never seen a community book that specifically features only the Veterans/military history of their town and that will feature detailed information and the Veteran family connections.
Basically when a community publishes a history book there will be a Veterans' section which is brief and shows just one picture of each Veteran.

So rather than ask me if I make money from this web page and my Manning history projects, why not come forward with your old pictures and history so it can be preserved in the very unique and one-of-a-kind Manning Historical Preservation Digital Database I'm constantly building.

Every 3 or 4 months I spend several hours searching for obituaries of Manning connected people.
I found 8 more, 2 of which are Veterans which helps with the Manning Veterans' history book project I continue to work on, and it seems no one wants to help with or come forward anymore.
I also found a former teacher from the early 1940s.
Even though she only taught here 2 years, I like to find obituaries of former teachers to confirm my school database of names and it is interesting where they ended up after leaving Manning.

One challenge I have and debate whether or not to add the obituary to my web page are the ones that list "born in Manning, Iowa" but then are very poorly written so I can't determine if they were just born in the Wyatt/Manning Hospital but lived in surrounding towns.
I've worked with Manning family names so long now that I pretty much know if they were or were not part of Manning's history, but sometimes I wonder if I'm leaving out a name, and they really did live here and have Manning connections.
Since the Wyatt Memorial Hospital was built in 1926, quite a few non-Manning residents were born here and were from the surrounding towns.
Travel was much more difficult back then so they didn't drive to the larger towns in the area like can be done today, so Manning was definitely "put on the map" because of its hospital.

Another very important historical and current aspect about Manning - that such a small community has a hospital...

Message from the Manning Chamber of Commerce
The 2018 Manning Chamber Holiday Promotion was a huge success!
We had 555 Holiday Rewards cards turned in, which represents $83,250 spent and tracked in Manning between November 23 and December 22. WOW!!!
Thank you to the many people who shopped local this past holiday season and thought of our local businesses first.
Also, THANK YOU to everyone (especially AGP) who purchased Manning Chamber Bucks this past year to support our Manning Chamber members!
Chamber Bucks sales totalled $40,700 in 2018, which was awesome! These purchases alone are a huge benefit for being a Chamber member.
Every dollar spent locally changes hands 7 times!
Thank you again for your support!


In case you weren't aware of this fundraiser/promotion - here are sample images of the cards and the promotional flier.
When I hear people comment about how nice Manning looks and the number of ongoing projects there are, along with the number of businesses on Main Street and around town - this is one reason why...Citizens supporting the community and organizations that are actively promoting things.

Rewards card - with various values stamped by the businesses where purchases were made.

Rewards card - unused

Rewards card - back

Rewards card - 2018 flier

One thing leads to another.
I've been working on the Ploen/Moeller family and while tracing Jochim Ploen's past, I found out from the Moeller brothers, that Jochim lived at 318 First Street.
Now I'm not 100% sure but I believe my dad, my brothers, and I tore down the old Ploen house and either the lot next to it was already vacant or we tore down that house too.
Anyway this first picture shows the current view where the Nulle family lives at 318 First Street.
Then the next image shows the house being moved into its present location, which was moved from its original May Street location - now the Catholic Rectory and west church parking lot.

I realize most people won't have any interest in this topic but since it is my web page, I can use it as I wish and I love to put together pieces of the Manning history puzzle.

2019 view of 318 First Street.

1976 view of 318 First Street.

Now I couldn't remember when this event occurred but I also have a picture of its original location and was reminded that a Kasperbauer lived in it. After further research I found out it was Clara Kasperbauer who lived in it after being moved to this location. Then fortunately, this Kasperbauer family has been very supportive of my Manning history projects and they gave me a copy of Clara's memoirs to scan.
Below this next picture is her story that refers to this home.

May Street between Second & Third Streets.
The 2nd house from left (208 May Street) is the one that was moved to 318 First.

Ron Colling remembers that an axel broke on the trailer as they were rounding the corner of one of the intersections.

2019 view of May Street where the 4 houses once stood.
Excerpts of Clara (Balk) Kasperbauer's memoirs
1991-1992

After the farm sale was over (1977), I had to decide where to make my future home. The apartment was fine for me, but not roomy enough to have several of my children and families visit me at the same time.

In 1977, quite a few of my friends were buying or building the one story or ranch type home, which did not compare to my dream house. A realtor showed me about 5 homes.

The opportunity for me to get the house of my dreams came true when Chuck Rauch, who owned and operated a Heating and Refrigeration Shop, put the house up for sale. He had moved the house over two blocks from the site where our Catholic Church Rectory now stands. He moved it over to First Street and built an entirely new basement under it. He and his crew completely renovated it with all new walls, a new heating system to replace the old steam heat radiators with a modern new gas furnace, central air conditioning, new light fixtures, added two more bathrooms and new siding on the house, among other things.

He bought the house and prepared it for his family's future home. While all this work was being done, his wife and children decided they wanted a home out in the country where they could have horses. The children ranged in ages from 2 to 10 years. They owned some land, about 40 acres, a mile south of Manning, where they then built a large home. His business in Manning was thriving in the mid-70s. He had 8 fulltime employees and a few part-time. His business expanded. They had to make more room, so they built a huge building west of town and then later sold his business. Mr. Rauch then got a job in Florida with a former Manning native, Junior Lake.

I bought this completely renovated house and lot for $45,500.00 cash, but I had to do all of the interior decorating.

This included wall papering and second coats of paint in the hallways, all new carpeting and vinyl flooring for the bathrooms, kitchen and laundry room and basement recreation room and all new window curtains, drapes and shades. It all added up to quite an expense, but after 60 some years, I had my dream home.

Shortly after World War I ended in 1918, my father, who was a carpenter, helped with the building of 5 new homes in my hometown of Willey. Every one of the houses was a two story house with open stairway and full basement. So, that type of house was what I was looking for. Although, as the years passed by, I gave up all hope of ever getting that type of house until Mr. Rauch sold this home/property.

I bought the house in late July, 1977. It was ready for me to move in by October 15, 1977.

The new owner of the farm had full rights to the farm house after August 1st, which meant I had to get all of my furniture out of that house before August 1.

Fred and Marian Fitzsimmons and their neighbor and Vernon Irlmeier and possibly Joe Muhlbauer, moved my household furniture from the farm to the basement of my newly purchased home on the Sunday before August 1st. The reason the moving had to be done on a Sunday was because Rauch and his men still had a lot of work to complete on this house to fulfill our contract. He and his crew were working here on weekdays. We did not want to get in their way.

Patty, Wally, and children, Todd and Ann, were living in Cedar Rapids at the time. We, however, had good bus service from Cedar Rapids to Manning, which enabled Patty and her 3-year-old daughter, Ann, to come to Manning for several days at a time to help me with the interior decorating.

There were all new walls. Mr. Rauch told me later that he had hired a professional to put in the new walls so it would be a perfect job.

Besides selecting the wallpaper, Patty also helped me select the carpeting for six rooms and second floor hallway and the vinyl flooring for five rooms. She also measured and ordered the curtains for all of my windows. This was no easy task, because there are 32 windows in this house.

Another big job for her was to remove the green paint from the first floor bathroom woodwork. It had several coats of it which she sanded and applied a finish to match all the other rooms.

It was a boring time for 3-year-old Ann, but we hired a high school girl, Valerie Enenbach, as a sitter for Ann every day from 3:30 to evening. Valerie took Ann to the park to play, which Ann always looked forward to.

I was still living in the Asmus Apartment while Rauch and his crew were working here with the siding and installing a new second floor bathroom, and Patty and I were doing our work here.

After they completed their work here, Mr. Rauch agreed to move my electric kitchen range, complete bed and chest of drawers from the Asmus apartment to my new home.

Even though the Asmus apartment was completely furnished, I did not feel at ease with a gas range. I also wanted my own bed that I was accustomed to sleeping in and the chest of drawers for special storage while living in the apartment.

As of October 15, 1977, I am a resident on 318 First Street, Manning, Iowa, in my dream home that I visualized myself as the owner of since I was a young child for over 60 years before it became a reality.

My niece, Margaret Kasperbauer, moved all of my personal things such as clothing, bedding, kitchen utensils, etc., in her car from the apartment on Ann St. to my new home on First St.

Patty was here to help Margaret with loading and unloading the car. Margaret also was our driver to Carroll a few times when we went there to pick out vinyl and carpeting and furniture that were not available at Muellers in Manning.

A few days following my move here, a group of 10 ladies from our church came to my home to give me a house warming party. After giving them a complete tour of the entire house, several ladies took over in the kitchen and served the sandwiches, bars, cookies and coffee which they had brought along to my home.

Six months later, by April 15, 1978, I had given a tour of my home to 135 people. The intense curiosity of people wanting to see for themselves was because the house was moved for several blocks. Also, visitors like the previous owner, Tina Meyers, when the house was located at 208 May Street, wanted to see the remodeling and new redecorating of the house.

My first dinner guests in this house were Fred and Marian Fitzsimmons and their family. Fred's father also came along.

Wally and Patty Sheets and Todd and Ann, also Lonnie and children, Keslie and Travis, and Steve and Linda Johanson and their son, Chris came for our first Thanksgiving dinner together in my new home.

Mike and Isabel and family, Jim and Marge and daughters, and Jerry and Jan and children joined us here for Christmas.

Larry and Carmen and family from Guam and Pat and Kathy and family, who were stationed in Korea, did not see my home until a year or two later.

We still carry on the tradition of Thanksgiving dinner and afternoon at Grandma's house. We also had the annual Christmas dinner and afternoon at Grandma's home until about four years ago.

There were two reasons for eliminating the Christmas festivities at my home. The uncertainty of the unpredictable, snowy winter weather while expecting guests was hard on my blood pressure. The second reason was that my oldest children had grandchildren of their own by this time and it was only fitting for them to start the tradition of having their grandchildren spend Christmas at their own Grandpa and Grandma's home.


Let's take a trip around the block...what else has changed that you may or may not remember or are aware of...

2019 view from the southwest corner of May & Third.

2019 view from the south across Third.


Early 1900 view from the south across Third.
As far as I know the first Catholic Church in Manning.

2019 view from the south across Third.
Next picture - nearly same view from south.


July 23, 1916 dedication of the large brick Catholic Church.

1947 Claus Bunz with the brick church in the background.

1969 - Now I know some people will take it as a criticism...
But we've torn down way too many wonderful old buildings in Manning.


Altar on the west end


Choir on the east end
I'm sure 3rd girl from left in front is a Foley. Back row 2nd from left is Alice (Wagner) Stangl
Need help with IDs
Now I know people will wonder why I'm showing this picture near the Center Street Bridge.
From the large pole south to the Willow Creek bank, a lot of the old Catholic Church footings and chunks of bricks were used as fill.
We once owned this property and the school used the building as a "busbarn" to repair busses and they needed more parking space, so the church concrete was hauled in and then covered up which expanded the parking area.

If you look across Center Street to the west you can see how the low the land originally was on the east side.

Now why would I even bring this up? Well I told the new owners of the property we sold that the area filled in on the east side belongs to the city and that if they or anyone should decide to start digging they'll have a big shock when they hit all of that concrete.

Now we go around the corner and head north on Sue Street from Third.


July 23, 1916 dedication view from Sue Street.
Note the pile of wood - must have been a house that stood on this corner - torn down prior to this event.

2019 view from southeast

New addition 1970 - view from south off Third Street


View from southeast

View from the northeast along Sue Street
Original Catholic Rectory


2019 view from northeast along Sue Street

1955 construction of the new parish


Dedicated June 6, 1956


2019

So this is how I can take a family history (like the Ploen family) and turn it into a lesson on Manning history...
All I need are people with Manning connected pictures and history to come forward so I can scan their stuff.

One of Manning's early Rec Center youth and 1983 Bulldog graduate, has posted a message on my guestbook about this current wrestling program.
Her younger brother, graduated in 1988, and also took advantage of the benefits that the Manning Rec Center has offered the youth of this community since 1977.
I think back to those first years of the Rec Center ("Old Gym" built in 1937), and how it has turned into the amazing and unique facility we have today, with Racquetball Court, Indoor Pool, Meeting Room, Gymnasium, and ever expanding Exercise Room.
When I write about the history of the Rec Center, I always remember a young boy from Chicago who would visit relatives here over Christmas Break and tell me they have nothing like our Rec Center at that time (late 1970s). I think the aspect that amazed him the most was how kids with differing interests could come to the old gym and get a game of basketball going, or just horse around and have fun - even if the kid was from out of town...that "small town" welcoming value that may not be as apparent in a large city.




Building strength and character
both physically and mentally!!!
IKM-Manning youth wrestling tournament
January 5, 2019 at the IKM-Manning High School gymnasium
Sponsored by the Manning Recreational Center

I continue to get special requests from people for pictures I previously posted, which generally were on my web page for at least 6 months and sometimes up to a year.
These pictures would be part of feature stories I layout and end up being linked on the "What's New in 2019" category on the left side.
It is also hard for people to understand I just don't have time to keep digging out specific pictures from my database for everyone who asks, especially the pictures that I had posted and were available to grab from my web pages.

I constantly write about pictures/collections/scrapbooks that end up getting thrown away by the next generations who inherit these items once mom/dad/grandma/grandpa die - even though many of them know about my historical preservation and constant requests to bring me old Manning connected pictures to scan and I'll keep if they are just going to throw them.

Below is just one example: Back in the early 1980s, before I had a computer and scanner, I found out about a very large box of VERY old Manning pictures. I know they existed because I looked through them but unfortunately did not have a way to digitally preserve them at that time.
About 10 years went by and then the older family members died. What happened to that box of very old Manning pictures? It was thrown away.
Time and again, I had many old collections in my hands but being the honest person I am, I always return them. If only I would have just kept many of those old collections, they would still exist but like I keep repeating - people just can't seem to wait to throw old Manning/family connected pictures.
From time to time I run into a few pictures that were once part of that old box of Manning pictures mentioned above. The reason why I know they came from this box is because the same message about returning them to the original person who had them at the time was written on back of each picture checked out.

Here is one of two pictures that came from that box, but FORTUNATELY, they were NOT returned as requested, otherwise they too would be gone forever. I ran across this picture in the Moeller/Ploen collection that was recently brought to me to scan.

Now most people won't care or be interested because it isn't of their family history but this is where I drastically differ from all genealogists and historians in that I do NOT have a special topic I prefer to save and I do not work on only my family history - I want to scan and preserve all Manning connected family and Manning history.

Dorthea (Wiese) & Jochim Ploen 65th anniversary.
Another picture that came so very close to being thrown away and lost to the dust-heap of history.

This is just ONE reason why I do not have time for special personal requests by individuals of pictures I have in my database.
The more time I take for requests, the more old pictures I won't get to and will eventually get thrown away.
Besides constantly scanning stuff, I need to keep working on the Manning Veterans' history book project which will feature over 1000 Manning connected Veterans.


Before you e-mail me to ask where a specific web page feature is that you heard I have posted, maybe you might consider spending at least 10 minutes or so and just browse through all of my links and categories. I've provided this web page for free with no ads or popups since 1996...maybe you could spend just a few minutes looking before asking me for "directions."

My web page is really simple and easy to use.
The left side has various categories - click on one and it will probably take you to another page that has more detailed descriptions of the subject matter.
On the right side I post new "stuff" that I've been working on. As I add new material, the older feature items will be moved down.
So you may have to scroll down a ways on the right to find something I posted within the last month.

Generally after several weeks to a month, I either remove that web page feature, OR more often than not, I move the link to the "What's New in 2019" link on the left.
Really simple.

But over the years, people get more demanding and expect to find what they are interested in seeing RIGHT away when they come to my main web page.
If they can't find it right away they either give up or e-mail me for the link, when all they have to do is spend just a few minutes browsing as described above and they'll find what they were looking for.
If they would spend a little more time looking/reading they might realize I have more topics they would be interested in, or read my requests/commentary for help with picture IDs, and help with a specific history project.

I ALWAYS respond to every e-mail and every request for help in finding a web page...
I could simply not respond or say a point blank NO to their request for the link or a picture I may have in my database that they want, but in a nice way I tell them I don't have extra time to search my database and send them pictures and information.
I will always send them the link they are looking for but ask them in the future to spend a little time looking before asking me.

Now while I always respond, I seldom get a response back to why I can't take the time to send them pictures and ask them to take some time looking before e-mailing me.
This generally tells me they are ticked off with me - how dare I refuse their requests or explain how my time is limited and I need to concentrate on finding, scanning, and digitizing old history.

They also have no idea at how much time I spend on something they may want to see such as pictures of an event, or listen to the music I recorded at the Trinity Church event this past Christmas.

For instance, I headed to the school at 8:00 a.m. this morning (January 5) and didn't get home until 3:00 p.m.
This doesn't even begin to consider the number of hours I'll spend going through the 900 pictures I took to find ones that are worth showing and then edit them...then setup the web page files for a wrestling feature.

Now most people won't bother to read this whole commentary and basically come to the conclusion that I'm just bragging about myself or whining about no one thanking me...
To the contrary, I do NOT go to all of this time, effort, and expense, to get thanks, but because I enjoy showing off this community and also believe in the importance of preserving its history.

So next time before e-mailing me about what the link is to something you want to see please LOOK around for a while.
If you want to grab some of the pictures or information from my web pages that interest you, feel free to do so, BUT keep in mind it is ONLY for your personal use.
Please do NOT post them on another website - especially a commercial site that you might have a membership with. My work is not for someone or company to make money off!
If you made it this far - I thank you for taking the time to read it!
Dave

Moeller update
Here is another example of the type of unique pictures I'm looking for that need to be digitized and added to my Manning Historical Database.
There were a lot of local teams like this years ago, and I know someone took pictures, so if you have anything like this please get those pictures to me so I can scan them.
Notice that they would play in the pastures - with cattle in the background. I wonder who cleaned up the "cow pies" before the game started?

South Side Sluggers

Back: Walter Dammann, Louis Musfeldt, Freddie Nulle
Second: Bill Dammann, Sr., Leroy "Shorty" Dammann, Max Fischer, Karl Bogatzke, Freddie Moeller
Front: John J. Moeller, Lyle McCall, Bill "Bid" Dammann, Jr.


Karl was married to Amanda Dammann and they had Marvin, Myron, Marlene, and Marilyn.
Fred & John Moeller were brothers - their siblings were: Amanda Sinow, Betty Moeller, Minnie Sinow, and Laura Moeller - children of Fred and Metha (Ploen) Moeller
Bill Dammann, Sr., married Dora Fischer and they had Bill, Jr., Walter, Hugo, Leroy, and Ruth Bogatzke


Last year, John Moeller, e-mailed me to tell me about a patent that his great-grandfather Ploen was awarded for a planter attachment.
John scanned the items himself, but I asked him to let me scan them with my professional scanners and software - I thought I could get better images, plus I wanted to make high resolution scans.
So he got them to his brother, Craig "Spitter," so I could scan them. It was so exciting to see that a professional picture was taken of the attachment and how detailed the document is. For being almost 110 years old it was in great shape. Unfortunately it had been folded when it was stored in the past but has since been left unfolded.

I spent a number of hours digitally cleaning up each page and they turned out quite well.
Gerhardt Voge told me that the Ploen family submitted a lot of items for patents. I don't know if or how many other items were awarded but I'll ask John to dig around some more.
I noticed an interesting word in this patent - "Praying" but I have never looked at a patent certificate before to know the wording used back then or now.

page 1

page 2

page 3

page 4

E.D. is Ernest Dee Sutherland of the Manning First National Bank.
There were lots of Millers and so far I haven't found who E.J. Miller is but would be someone from Manning's history

Jochim Ploen in Kiel, Germany


Notice Arp is the photographer's name

Dorthea (Wiese) Ploen in Kiel, Germany


Notice Brandt is the photographer's name
This picture came from the Voge/Lamp collection


Henry Voge, Jochim Ploen, Jochim Lamp
I'm sure there are other old and historically interesting and important documents and pictures like this that people connected to Manning have in their possession - now they need to get their stuff to me to scan and preserve in the Manning Historical Database.

Now I'm working on another amazing and historically prominent family collection: Voge/Lamp/Wiese
As many know - I just love old farming pictures and here again, I find something I had not scanned before.
I remember the speed jacks driven by the pulleys on tractors and the belting that connects them.
But I have never seen this long of a shaft.
It must be at least 20 feet long - probably more.
Can you image the safety shield it would be required to have today?

I think the man on the right is one of the Lamps
possibly on the Lamp farm southeast of Manning where Glen Eickman lives today.

Lamp threshing - probably southeast of Manning
Gerhardt Voge said the Moeller family had a threshing rig, but hard to say for sure.

Here is a land transfer document that shows the Leet family selling to Jochim "Joe" Lamp.
This is part of the present day Glen Eickman farm.

As you can see there are lots of connections between the Moeller and Voge collections...all of which helps put more pieces of the Manning history puzzle together.

Manning Hillside Splash


Click for a printable flier

In January of 2018, I created this historical perspective linked below about recreation in Manning and also information and graphics for the current proposed project for the Rec Center.
It shows how projects don't get done overnight and also how very important volunteers and donations are to every project.
Update on the Hillside Splash project
On May 15, 2018, the city council approved $400,000 in matching funds for the proposed Hillside Splash project. JEO Consulting has been working on design ideas and a proposal to complete this project in 3 phases.
Phase 1 will begin in 2019-20 with construction beginning in 2020-21, or as soon as funds are raised.
A zero-depth pool with some play features are planned in phase 1, with the slide aspects in phase 2, and a spray pad for phase 3.
Click on the link below to see some very interesting history on how Manning achieves so many amazing things and is now working on another unique project.
Manning Hillside Splash

Oh the Fun of playing in the Sun (1968)


1909 cartoon about 2 boys nabbing their friends' clothes while "skinny dippin.'"

History can be as complicated or simple as people make it.
What's wrong is when self-appointed "history police" take it upon themselves to be the ones who determine what history we should keep and what history they feel needs to be destroyed...they are the "book burners" of today.
They spout all kinds of sophomoric statements, which most of the time have no basis in fact or historical perspective - only what they believe their truth is, and anyone who disagrees with them is evil or represents what they claim is bad.

I saw this item on E-bay and purchased it. It caught my eye from the standpoint of several historical aspects so I felt it needed to be preserved in my Manning Historical Database.
More commentary about this item coming...

There are so many ways to preserve and present history...pictures, video, audio, written words, and sadly, in many cases - nothing is done so individuals and events just disappear completely over time.
In 2016, I sat down with Orland to get his military story and also his "Manning" story.
Below is a link to one of the audio sessions I had with Orland. I'm using this audio and other sessions to create a story about Orland's life...
One thing nice about capturing audio is you get to not only hear the voice of the person featured but you get to hear his laugh and inflections in the way he uses words.
The audio is about 1 hour long. I removed some of the dead space and less important parts of the conversation and hope that you will take the time to listen to Orland talk about some of the highlights about the Manning Ag Center history.

Orland Fara remembers...February 2016

An observation I made during Orland's funeral was the lack of attendance by business people and Manning citizens in general. I realize many of them paid their respects at the viewing the day before and the church is relatively small but having attended funerals for 50+ years and knowing Manning history...society has changed a lot - it was quite common when a businessman passed away years ago that the businesses on Main Street closed down during the funeral and most of the owners attended the funeral.
Here are just two examples.
Ulysses L. Patton
July 30, 1908
ONE OF OUR OLDEST PIONEER CITIZENS PASSES AWAY LAST SUNDAY AFTERNOON.
Was a Member of the City Council for Fifteen Years and on School Board for Nine Years.
Mr. Patton has been in the stock business in Manning for a number of years and was associated in the business with his son, Dwight, at the time of his death. As a token of the esteem in which Mr. Patton is held by the business men here every place of business in the city was closed from 10 to 12 o'clock, during the time of his funeral and all public work was suspended the entire day.

John Frahm, Prominent Business Man Died Tuesday
Entered Into Rest May 28, 1940 At Home Manning
The spacious funeral home and every, available place around the premises was occupied by friends during the services. Every business place in town was closed in his respect during the services.
The deceased leaves many memories and some heritages which will endure through Manning's history. He was one of the towns leading citizens; a man of pleasing personality; jovial; kind and honorable. He was a good friend to have and he had a host of friends. The Chamber of Commerce, Manning, 3-Mile House and 5-Mile House Schuetzen Verein, of which he was a member, and other organizations always found him a willing worker and liberal giver. The town and community will feel his departure in losing a faithful helper and progressive citizen. He was a faithful husband and a kind and loving father in his home and gave himself unselfishly for the comforts and good of his family.

Military honors

Another reason why more citizens should have attended the funeral was to honor and show respect to Orland for his military service...a Veteran of the Korean War.
Now these comments are solely my own and not intended to judge/criticize anyone but just as an observation of change over the years.
Orland Fara


June 25, 1931 - April 22, 2018

Visitation Wednesday April 25, 2018 , 3:30 PM - 7:00 PM at Ohde Funeral Home, Manning
Funeral Service Thursday April 26, 2018, 10:30 AM at First Presbyterian Church, Manning
Visitation resumes at church at 9:30 AM.
Interment with Military Honors will follow the funeral at the Manning Cemetery
More information and pictures coming...

Please visit the Manning Exchange for local news, articles, and information...a work in progress.

Many upcoming events.

Korean War Veterans continues


There are lots of Manning Veterans of the Korean era with no pictures or information.
Will you be in the Manning Veterans' book???
Unless more post-WWII Veterans come forward there will be a lot of 1946 to present day Manning connected Veterans missing from the book.

For those of you who are occasional visitors to the Manning Exchange - please make sure to click on the "archived articles" section where previous featured stories are kept.

Click to visit the Manning Exchange

1 example from the Logeland Studio wedding packets.

There are still quite a few Logeland Studio wedding packets available.

Click to read about this important project.
It will help to financially support the Manning Veterans' history book project.

What makes up a community?
Just ONE person
who is a son or daughter
who is a brother or sister
who has a school chum
who is related to someone in that town
whose friend has a friend in that town
whose friend is related to someone else in town
who may have moved away but still thinks of the place they grew up as home
We would like to hear from you, the "1983 Leaders of Tomorrow" who have relatives and chums in your hometown of Manning, Iowa.
In their own words
Attention "1983 Leaders of Tomorrow"


Who is the sister of the meteorologist linked below?
Click to see the answer in her own words

Who grew up on a farm south of Manning, has chased tornados, and is now a meteorologist for the National Weather Service?
Click to see the answer in his own words

I have been receiving questions from various "1983 kids" about what type of information we would like them to write about.
Please read through the meteorologist's story to get ideas for you own personal write-up.
Then send me an e-mail so we can work out your story.

Note: Your story does not have to be as thorough as found at the link above but at least send us a couple paragraphs to bring us up to date from 1983. Here is the DIRECT link to the 1983 web page.

Parents of the "1983" kids - please encourage your children to send in their updated information and any pix they may want to include.
Sometimes a little nudge by mom or dad will get the ball rolling!
Each 1983 "Leader of Tomorrow" has interesting family history.
Here are the names of the "1983 kids" who we are looking for an update from...
Aaron & Courtney Potthoff, Adam Croghan, Andrew & Amanda & Brandon Puck, Alex & Abbey Ranniger, Allison & Megan Keese, Angela & Heather & Michele Hass, Angie & Alan Irlbeck, Bradley Christensen, Bryan & Nathan Rohe, Chelsea Souter, Christin Ann Fara, Christopher Wegner, Cole & Ty Henderson, Dale & Vanessa & Derek Hargens, Daniel Wayne Tibben, Daniel & Janelle Stribe, Dawn & Derrick Rohe, Dawn & Michelle Willenborg, Elizabeth & Jamy Zinke, Ericka & Andrea Ehlers, Gary & Beth & Tim Ferneding, Heather & Jessica & Jimmy Switzer, Jackelyn McKeighan, Jamie Jo Irlbeck, Jeffrey & Joey & Jeremy Irlbeck, Jeffry & Kelli & Jason Lorenzen, Jeremia Rex Macumber, Jennifer & Jason & Renee Knueven, Jennifer & Jeremy Misselhorn, Jeremy Puck, Jessica Rasmussen, Jill Kienast, Joe Stein, Joseph & Mackenzie Hinners, Kasie & Andrea & Amy Lorenzen, Kenzie Kae Kerkhoff, Lauren & Shad Bauer, Marte Wanninger, Matthew & Mandi Weitl, Melissa & Angie Pfannkuch, Michael & Amy & Jeremy Kasperbauer, Michael & Michaela Hargens, Melissa & Michaela Vinke, Michael & Matthew Siepker, Michaela & Crystal Ehlers, Natasha Vonnahme, Ryan & Rachel Pfannkuch, Sabrina Lee, Sarah Kaszinski, Sheri & Trena Bell, Tara Zeman, Stephen & Ryan & Darren Andersen, Tonya Jo Wurr, Tiffany & Michelle Jahn, Tim & Matt Hugeback, Brian & Katie & Steph Beck, Troy & Robin Wanninger
If you send me some information about yourself, I may also be able to find some pictures of your parents, grandparents, family members that I have in my database (as shown above).
We can use them in your story along with your "1983" picture.
We'd like to hear from you !!!
What ever became of the
1983 "Leaders of Tomorrow"
Have some of your "Dreams" come true?

"Let it be known that he who wears the military order of the purple heart has given of his blood in the defense of his homeland and shall forever be revered by his fellow countrymen."
George Washington, August 7, 1782
Just as a reminder: the Manning History book committee continues to work on a Manning area Veterans' history book project.
For those of you who are Veterans or have/had Veterans in your family - will you come forward?
The history book committee will do their best to get as many pictures and information about the 1000+ Manning Veterans but we can't do it all by ourselves.
How many small communities do you know have published 5 history books? The first one was the History of Manning 1898, then the 1981 Manning Centennial book, next the 2006 Manning Quasqui book, and most recently the 2009 Manning School history book. Probably the last book to be published will be the upcoming Manning Veterans' book - unless someone comes forward in the next generation to take over these projects after I'm gone. Will you help with the Veterans' history book project? If you are a Manning connected Veteran or are presently serving and do not submit your military connected pictures and infomation you probably won't be in this once-in-a-life-time Manning Veterans' history book. With a limited number of volunteers we can only do so much on our own but will try to get pictures of as many Veterans as we can. There are over 1000 Manning Veterans so we have a long ways to go before the book can be published.
Manning Veterans are slowly coming forward and below is another example. We hope to eventually get more pictures and information for Mike to put in the book but for now this is what I have to show to you.
Amos Rutz WWII
One thing that many Veterans and people who are submitting information have not fully understood is that this next Manning history book is specifically a Veterans' only book. It won't be like the Centennial or Quasqui history books were, where there is a Veterans' section along with other community aspects. We are aiming for a 2-volume book (around 1090 total pages) which will really be unique!!!
This book will be ALL Veterans' information (and the post auxiliaries) - hence it won't be a "Name, Rank, and Serial Number" only history but we want a complete history for each Veteran.
For instance - below is Louis Boell's picture and the information that was published in the Veteran section of the 1982 Aspinwall Centennial history book. It has the basic information but we are looking for more and I spoke to Louie by phone and he sent more pictures and information - also for his brothers.

To see what Louis submitted click on the link underneath "Are you a Manning Veteran" shown below.

Note: we also want some family background such as parents and grandparents. All too often you will only see just the Veteran's name with their basic military information but without the family connections it will be difficult for future historians and genealogists to know for sure who this person belongs to.

Are you a Manning connected Veteran?

I would like to hear from you!!!
We are starting a Manning Veteran history book project and if you don't come forward you may not be included in the book. NOT because we want to intentionally leave you out but because you didn't come forward.
Same goes for those of you who have Veterans in your family who have passed away. If you don't come forward and help by submitting Veteran connected pictures and information your Veteran may not be included in this once in a life-time Manning Veterans' history book.

Please e-mail me about your Veteran questions manningveterans@davidkusel.com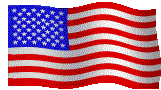 The United States flag
is proudly displayed here and NO other flag is as IMPORTANT!
1 Manning citizen served in the War of 1812
48 served in the Civil War
1 served in the Indian War
3 served in the Spanish American War
300+ served during WWI
550+ served during WWII
87+ served in the Korean war era
65+ (more names need to be found) served in the Vietnam era
55+ (many more names need to be found) served from 1975 to present
26 paid the ultimate price with their lives defending the U.S. Flag
Are you a Manning Veteran?
Are you currently serving and have a Manning connection?
We are starting the Manning Veterans' history book project
Don't wait until you see "Deadline" or it WILL be too late!!!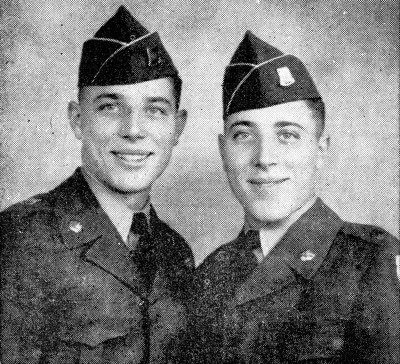 Click to read promos for the Veteran book


There are a lot of WWI and some WWII Veterans pictures with no IDs.

Before you spend time scanning pictures
please look at these instructions


I appreciate your efforts scanning pictures for me but if you only make low resolution scans you are really wasting your time. High resolution scans are the best and only way to really preserve those old pictures.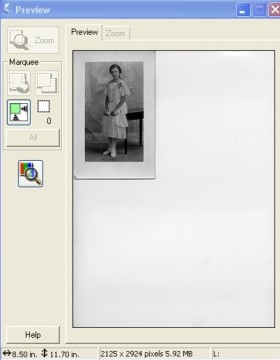 Click to see the tutorial
If you simply don't want those old family pictures you inherited please don't throw them - send them my way.
A lot of times I can recognize a face or location in those old pix.
---
One thing to keep in mind while you are looking for pictures - if they are glued in old scrap books please do NOT try to pull them out or cut them out. I can scan the whole page of the scrapbook and crop out the pictures you want to use in the book. If you attempt to forcibly remove the pictures you will probably damage them and when I scan them that damage will probably show up. This means I'll either have to use my graphics program to touch up the damage which can take a lot of time, or if they are badly damaged I just may not even take the time to scan them.