"Battle Hymn of the Republic" - John Philip Sousa

THE CITY OF HAMBURG NEEDS OUR HELP! PLEASE SHARE!
We've contacted the major's office (housed in the grade school currently) for a list of items they need. We'll update if they send more info!
We'll be collecting items at The Market Place Today (Tues), Wed, Thurs 7am-6pm and heading out Friday morning.
ANY HELP/DONATION WOULD BE APPRECIATED!
MOST NEEDED:
Space Heaters
Hand Sanitizer
Clorox Wipes
Gallon jugs of water
Paper plates, cups, bowls
Plastic forks (especially forks), spoons, knives
Napkins, paper towels
Toilet paper
Crock Pot Liners, Roaster Liners
Coffee
Takeout containers
Diapers, wipes, any other baby food/supplies (not clothes)
Dog/pet Food
Zip ties
Heavy Duty garbage bags
Ready/easy to eat meals: Soups, Microwavable meals, dry cereals, canned fruits and veggies, fruit cups, juice boxes, non-perishable foods that don't need stovetop cooking
Buckets, work gloves, plastic gloves, bleach and other cleaners, mops, muck boots
They have no running water, heat, or gas but the school does have electricity. They DON'T have a need for clothes at this time.

Jaime England
The Market Place

I continue to scan the Voge/Lamp/Koester collection I ran across some country school pictures. One of them had all of the students identified, which is quite rare for old pictures.
The names add so much to the picture.
The other school picture had no names - there would be one or more of the Koester kids in the picture, but hard to guess who they might be.
The more interesting aspect to this picture are the flour sacks used to as part of their costumes for some type of skit/play.
I was able to read the company name on one of the sacks so I searched the Internet and found out the mill was located in Waseca, Minnesota.


Iowa No. 2


Girls: Elsie Boyens, Emma Boyens, Margaret Boyens, Elsie Schwiesow, Elsie Pruter, Ida Koester
Boys: Louie Koester, Johnnie Schwiesow, Andrew Boyens
Grace Griffin teacher
Ida Koester wrote: "I started school March 17, 1907 and finished June 15, 1915"

May 1934 Iowa No. 2
The smallest boy in front looks like a Meggers.

My mother identified the 2 girls in the back row with the similar dark dresses on the left as Hass girls but she doesn't know which one is Helen and which one is Laverne.
It was so typical years ago for things to get reused (recycled) for other purposes.
In this case the teacher didn't go out to buy costumes but made them from used flour sacks for teaching purposes.

Page 107 of the Manning Schools history book


Here is a souvenir booklet from Iowa No. 2


Front and back covers


Pages 3 & 4
Again, I put out my plea to anyone who has old school and country school pictures and history...especially those old Souvenir booklets, which have the teacher, students, directors, board members, etc. listed...a gold mine of history, plus the year it was printed.
Please dig those things out and get them to me so I can digitize and preserve them in my Manning Historical database.
As you can see on the pages of the Souvenir booklet above, deterioration from the acid in the paper, and a type of mold is breaking down the paper as noted by the orange spots.
I can digitally clean this up but someday the booklet will be so badly ruined by those splotches it won't be worth scanning and repairing.

Totally amazing historical event captured in 1918. Even more exciting is the fact that Ida Koester, one of the students who attended this school, wrote down the names of the students, year, and what the event was.
The first picture is definitely going to be used in the Manning Veterans' history book. It shows how people showed their patriotism and pulled together to support the WWI troops.
1918 Iowa No. 2 school patriotic program


Art Kruse, Ed Kruse, Henry Schroeder, Wilber Anthony, Herbert Kuhl, Ed Meggers, Harry Koester
Wilber Anthony later served in the Army during WWII.

All of the students dressed up in nice clothing for this school program.
Leona Evers - teacher

Another piece of the Manning puzzle for me is that Ida wrote her teacher's full name...all I had was L.G. Evers in my database but now I know that her first name was Leona.


A sad fact of ignorance is that some people today will gasp at the sight of kids holding guns at a school...not considering that the dads, uncles, cousins, and older brothers of these students were overseas fighting for the freedoms of the world.
Also ignorant of a time when young boys also used guns to hunt for food for the family, or shoot a coyote or other predator that would kill their farm animals.


Children's Day today is vastly different than what it was for the community during the early years of its history.
Many mothers/grandmothers made very fancy dresses for the girls (to a point of competition) and they would get new shoes. The boys would get new shoes, socks, pants, and shirt which had to last them for special events for a whole year, until the next Children's Day.
Travel was limited so everyone made their own fun with events like Children's Day.

Koester kids heading to Children's Day - circa 1916

1916 Iowa No. 2 school program - Patriotism was a constant theme

I scan thousands of pictures and unfortunately most aren't identified. I've spent decades showing them to various family members and the older generations in Manning but now they are deceased.
Back in 1996 I had big hopes that I would get endless help with these pictures by showing them on my web pages. For about 10 years very few Manning connected people were online and by the time they got on the Internet, there were endless distractions for them to spend their time on.
But I continue to preserve Manning's history and from time to time I find scrapbooks identified and it is fun to not have to spend time trying to figure out the who/what/when/where/why of the picture.
Below is a perfect example. Most baby pictures are not identified or explained. This one has the names, the year and the occasion which makes the picture so much more interesting and especially historically important because of the extra information...all thanks to Ida (Koester) Wunder who took the time to write in her scrapbook.
A big problem is that these old black paper albums had a white chalk type marker that came along with the album. For some of the albums I've worked on over the years, I was no longer able to read the writing. I can just read the writing in the Koester album by using a magnifying glass and change the angle of the page to the lighting. Sometimes it helps that I know the names of the era/area.

Amanda & Harry Koester baptism - 1918
Don't you just love that old baby buggy?
It would never pass the safety police today - how did anyone ever survive???

Lillian (Sinow) Eischeid


December 22, 1921 - March 10, 2019

Click to see the tribute

March 13, 2019

Click to see some history of floods in Manning, Iowa

Dave Friedrichsen had to remind me that he met me here in Manning 9 years ago. He has been a big help with my Manning history projects, and willing to share what he has with me so I can scan it for the Manning Preservation project.
I had never met his sister, but through the pictures and information from Dave and other Friedrichsen family relatives, such as the Hacker and Christensen families, it was easy to create a tribute for her.

I was actually surprised at how many pictures and information I had in my database for the Friedrichsen family.

In Memory Of Harriet (Friedrichsen) Leath



Click to see the tribute
Most people won't remember or know Harriet unless they attended Ewoldt No. 7 or were confirmed March 22, 1959, at Zion Lutheran in Manning.
Here are her confirmation classmates: Eugene Mahnke, Royce Anthony, Larry Fischer, Janet Nulle, Roger Kuhl, Diane Rowedder, James Hansen, Kenneth Schrum, Vergene Reinke, Judith Schroeder, Fred Gruhn, Duane Karsten, Donna Antone, Patrick Callender, Kenard Carsten, Merlin Frahm, Wayne Pfannkuch, Kenneth Spies, Gary Gruhn, Robert Fischer, Wayne Ross, Gale Vinke, Marcia Friedrichsen, Rosemary Ehrichs, Curtis Jansen, Sherill Martens, Joy Hansen, Lowell Jahn, Carolyn Ward, Gloria Popp
These are just a few of the citizens of the Manning area that Harriet interacted with while living south of Manning.
It further shows the importance of preserving the history of everyone connected to Manning. I'm trying my best, are you willing to help???

Irene Ann Meislahn


December 16, 1922 - March 8, 2019

Click to see the tribute

More families from outside of Manning are coming forward with military history.
In the last few days I heard from the family of Doug Kruse and Dave Summerville.
They have military pictures and information to share and over the next several weeks we'll be working together so I can get more history about their service.
Here is an amazing historical item of Dave Summerville that his son, Scott, captured with his camera.
According to Russ Spies, this jacket hung in the closet of his home for decades - where Dave had left it.
On April 27th it will be the 75th anniversary of Dave's first mission with the 457th bomber group - one day before his 23 birthday.
Now I have a head start with Dave's service. Ken Spies has some of the old family pictures and in this collection were quite a few Summerville pictures, including Dave...
Here is the Spies connection to Summerville: Alfred & Margaret (Summerville) Spies - Russell, Donna, Stanley, and Kenneth
Margaret & David Summerville were siblings.

David K. Summerville's flight jacket


Dates and missions he flew
Another great thing about Dave's son contacting me is that he was able to ID and confirm pictures of his dad that I scanned from the Spies colletion.

David Summerville


David Summerville


Back: Margaret Spies, David Summerville, Evelyn Bales
Front: William & Isabelle Summerville
More coming as I work with Scott in the coming days/weeks.
More information and letters written home that were shared with the Manning Monitor can be found under Dave's link in the Veterans' WWII section that is linked on the left side frame under "Long term projects."
While I'm too young to remember this business "Bales Cash Market," I have several pictures that came from the Joyce (Jensen) Schroeder collection...plus several from the Spies collection of the Bales family.
This further shows that when people let me scan their old collections, I will be able to preserve those items, and also share with everyone interested in Manning's history.
So why don't you share your history with me so it will be preserved long after we are all gone and your collection gets thrown away someday...
It's just a simple e-mail!!! and we can work out the process for me to get them to scan.

Evelyn Summerville & Darrell Bales

Darrell & Jack Bales on the old Summerville (now Russ Spies farm).
Note the Gray, Iowa, water tower back left.

Darrell Bales - wonderful historical image of an old fashioned butcher!
405 Main Street

Harold Calvert September 1950

Joyce (Jensen) Schroeder & Bernice (Mundt) Spiese September 1950

The Manning Exchange
What is it?
There is only one reference and a very small picture in the Manning Centennial book.
In 1997 I set up a message board - the "face book" of the day where people could post messages, respond, ask questions, etc.
It never got a lot of use but that is fine by me - it is only for Manning connected topics which narrows the interest level a lot.
Today it seldom gets any use but it still helps people who are looking for family information.
I had to come up with a name and for some reason I ran across the entry in the centennial book for the Manning Exchange and I thought that was a good description for a message board.
It is linked on the left.

Page 202 of the Manning Centennial book

Sadly, I have never run across this picture that was submitted by someone back in 1979-80. More than likely it has long since been thrown away.
The image in the book is better than nothing but I sure would like to find the actual picture/postcard to scan.

About a week ago I saw something that really caught my eye on E-bay...a token from the Manning Exchange.


Token made it all the way out to Oregon
Think of the odds of it returning home over 100 years later.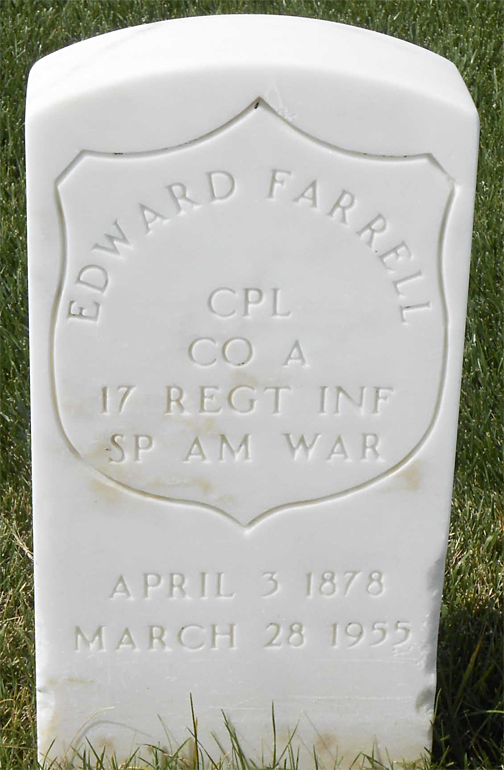 If the Voge family had not shared their collection of family pictures and boxes of stuff with me, I would have never found out about another Manning Veteran I did not have in my database and he would not have been included in the Manning Veterans' book.
BUT thanks to Gerhardt Voge and his reminiscing about Ed Farrell and Ann (Voge) digging around on the Internet we now have proof that Ed served during the Spanish American War. Gerhardt also remembered that Ed talked about being a prisoner of war and was tortured.

You can see some pictures and find out more details about Ed by going to my Veterans' page (on the left side frame under "long term projects") and then click on Manning Area Veterans link, then on the Spanish American link.

From the Internet: The 17th lost heavily in killed and wounded in the Spanish-American War, where it participated in the battles of El Caney and Santiago, and many of the officers and men were decorated for conspicuous bravery in action.


All kinds of exciting things happen for me when other people share and work with me.
Lately I've been working with a number of collections and people who are looking for various family information that I might have.
As I always do - I ask that those looking for information/pix I have will also share what they have...and here are several situations that really helped me with my Manning Veterans' project.

One person steered me toward some obituaries on the Welch/Dietz/Arp families. One Welch obituary in particular, Benjamin, provided me the extra information I needed to prove that Clinton Welch served and died during WWI.
Now why would I get excited at such minor information? It should excite everyone that I now have another Manning Veteran in my list - especially another one who fought and died for our country - a pretty big deal I would say, wouldn't you???
Then I ran across a souvenir booklet that had W.C. Schrum 33rd Division written on the cover. All I knew about Bill is that he served in the Army during WWI, which came from his obituary. So now I'm fairly sure, based on this tidbit of information, that he served with the 33rd Division.
Then I noticed his wife was Alice Kroeger. Over the last week I've been working with a Kroeger descendant and hope that she is connected to Alice and maybe can help me more on Bill's military service.

Message from Manning Chamber
Members, I was at the Careers' class today and had students ask what businesses hire high school students age 14?
What about age 16?
I told them I would try to find out and follow-up.
Does your business hire 14 year olds? And, if you do, how would you like students to contact you?
Thanks! Please email responses to Dawn at dawn@mmctsu.com.
Dawn Meyer
City Clerk/Administrator
City of Manning
Phone: 712-655-2176
---

Manning Regional Healthcare Center (MRHC) and Carroll County Public Health have partnered together to update the past (2016) MRHC Community Health Needs Assessment (CHNA).
The Town Hall meeting will be held on Thursday, March 28th, 2019 from 6:00 pm- 7:30 pm at Manning Regional Healthcare Center Conference Rooms 1 and 2 to discuss health status scores and online survey findings.
Your participation is very important in order to complete our comprehensive 2019 Community Health Needs Assessment and Implementation Plan.
NOTE: If you plan on attending and sharing your community's needs, please RSVP here:


Survey Monkey


VVV Consultants LLC, an independent research firm from Olathe, KS, has been retained to conduct this community-wide research. Vince Vandehaar MBA, Principal will lead CHNA work.
If you have any questions about CHNA activities, please call Julie Hodne at 712-655-8179.
Thank you!
Julie Hodne, Manning Regional Healthcare Center

Message from Manning Chamber
Join us on Thursday, March 14th at the Timmerman Shelter House to learn how to Optimize your Digital Presence.
Shelly Greving of Emerge Marketing Solutions will present a two-hour workshop on this topic and more. See attachment for details.
A light meal will be served beginning at 5 pm, followed by the workshop from 5:30 to 7:30 pm.
Please RSVP by March 12.
Hope to see you there!
Click for form

Update:
I added some pictures and audio from the plaza meeting held at the high school auditorium...

It was great to see so many "young" citizens at the meeting but there should have been a lot more...
If the young generations want the same quality of life they grew up with and have come to expect, then they'll have to step it up a lot more to KEEP IT!!!

Save The Manning Plaza

Message from the Manning Chamber of Commerce
The Manning Plaza is facing serious financial challenges due to Medicaid payments that are below the cost of providing service to its residents and a significant reduction in the number of residents. All rural nursing homes in Iowa and across the Midwest are facing similar challenges.
Unless changes are made, the Manning Plaza is facing closure this spring.
A community meeting was held at 6:00 p.m. Thursday, January 31st at the IKM-Manning High School auditorium.
Do you believe all efforts should be made to keep the Plaza open?
Are you interested in learning possible solutions?
The entire community was invited to the meeting.


Construction began October 1965

Click to see Plaza history & events and the meeting

Food for Thought
As a dumb ole Midwest Iowa farmer I just couldn't resist any more from doing this...
The so-called news media and Internet information sourcing are pretty much nothing more than a cow chewing its cud - just regurgitated opinions and political brain-dead non-sense.
Ole "Bossie" takes the time to "chew things over" twice before finally digesting food in her 4-compartment stomach.
The media - anyone for that matter - should think a little more before they spread "their opinions" around as facts.
We shouldn't believe everything we hear and read - especially the first time around.

Quoting Walter Cronkite "And that's the way it is..." January 18, 2019


The nice thing about operating my own web page is that I don't have to worry about some elitist PC cop removing or blocking my ability to speak my piece.

Manning Hillside Splash


Click for a printable flier

In January of 2018, I created this historical perspective linked below about recreation in Manning and also information and graphics for the current proposed project for the Rec Center.
It shows how projects don't get done overnight and also how very important volunteers and donations are to every project.
Update on the Hillside Splash project
On May 15, 2018, the city council approved $400,000 in matching funds for the proposed Hillside Splash project. JEO Consulting has been working on design ideas and a proposal to complete this project in 3 phases.
Phase 1 will begin in 2019-20 with construction beginning in 2020-21, or as soon as funds are raised.
A zero-depth pool with some play features are planned in phase 1, with the slide aspects in phase 2, and a spray pad for phase 3.
Click on the link below to see some very interesting history on how Manning achieves so many amazing things and is now working on another unique project.
Manning Hillside Splash

Oh the Fun of playing in the Sun (1968)


1909 cartoon about 2 boys nabbing their friends' clothes while "skinny dippin.'"

History can be as complicated or simple as people make it.
What's wrong is when self-appointed "history police" take it upon themselves to be the ones who determine what history we should keep and what history they feel needs to be destroyed...they are the "book burners" of today.
They spout all kinds of sophomoric statements, which most of the time have no basis in fact or historical perspective - only what they believe their truth is, and anyone who disagrees with them is evil or represents what they claim is bad.

I saw this item on E-bay and purchased it. It caught my eye from the standpoint of several historical aspects so I felt it needed to be preserved in my Manning Historical Database.
More commentary about this item coming...

There are so many ways to preserve and present history...pictures, video, audio, written words, and sadly, in many cases - nothing is done so individuals and events just disappear completely over time.
In 2016, I sat down with Orland to get his military story and also his "Manning" story.
Below is a link to one of the audio sessions I had with Orland. I'm using this audio and other sessions to create a story about Orland's life...
One thing nice about capturing audio is you get to not only hear the voice of the person featured but you get to hear his laugh and inflections in the way he uses words.
The audio is about 1 hour long. I removed some of the dead space and less important parts of the conversation and hope that you will take the time to listen to Orland talk about some of the highlights about the Manning Ag Center history.

Orland Fara remembers...February 2016

An observation I made during Orland's funeral was the lack of attendance by business people and Manning citizens in general. I realize many of them paid their respects at the viewing the day before and the church is relatively small but having attended funerals for 50+ years and knowing Manning history...society has changed a lot - it was quite common when a businessman passed away years ago that the businesses on Main Street closed down during the funeral and most of the owners attended the funeral.
Here are just two examples.
Ulysses L. Patton
July 30, 1908
ONE OF OUR OLDEST PIONEER CITIZENS PASSES AWAY LAST SUNDAY AFTERNOON.
Was a Member of the City Council for Fifteen Years and on School Board for Nine Years.
Mr. Patton has been in the stock business in Manning for a number of years and was associated in the business with his son, Dwight, at the time of his death. As a token of the esteem in which Mr. Patton is held by the business men here every place of business in the city was closed from 10 to 12 o'clock, during the time of his funeral and all public work was suspended the entire day.

John Frahm, Prominent Business Man Died Tuesday
Entered Into Rest May 28, 1940 At Home Manning
The spacious funeral home and every, available place around the premises was occupied by friends during the services. Every business place in town was closed in his respect during the services.
The deceased leaves many memories and some heritages which will endure through Manning's history. He was one of the towns leading citizens; a man of pleasing personality; jovial; kind and honorable. He was a good friend to have and he had a host of friends. The Chamber of Commerce, Manning, 3-Mile House and 5-Mile House Schuetzen Verein, of which he was a member, and other organizations always found him a willing worker and liberal giver. The town and community will feel his departure in losing a faithful helper and progressive citizen. He was a faithful husband and a kind and loving father in his home and gave himself unselfishly for the comforts and good of his family.

Military honors

Another reason why more citizens should have attended the funeral was to honor and show respect to Orland for his military service...a Veteran of the Korean War.
Now these comments are solely my own and not intended to judge/criticize anyone but just as an observation of change over the years.
Orland Fara


June 25, 1931 - April 22, 2018

Visitation Wednesday April 25, 2018 , 3:30 PM - 7:00 PM at Ohde Funeral Home, Manning
Funeral Service Thursday April 26, 2018, 10:30 AM at First Presbyterian Church, Manning
Visitation resumes at church at 9:30 AM.
Interment with Military Honors will follow the funeral at the Manning Cemetery
More information and pictures coming...

Please visit the Manning Exchange for local news, articles, and information...a work in progress.

Many upcoming events.

Korean War Veterans continues


There are lots of Manning Veterans of the Korean era with no pictures or information.
Will you be in the Manning Veterans' book???
Unless more post-WWII Veterans come forward there will be a lot of 1946 to present day Manning connected Veterans missing from the book.

For those of you who are occasional visitors to the Manning Exchange - please make sure to click on the "archived articles" section where previous featured stories are kept.

Click to visit the Manning Exchange

1 example from the Logeland Studio wedding packets.

There are still quite a few Logeland Studio wedding packets available.

Click to read about this important project.
It will help to financially support the Manning Veterans' history book project.

What makes up a community?
Just ONE person
who is a son or daughter
who is a brother or sister
who has a school chum
who is related to someone in that town
whose friend has a friend in that town
whose friend is related to someone else in town
who may have moved away but still thinks of the place they grew up as home
We would like to hear from you, the "1983 Leaders of Tomorrow" who have relatives and chums in your hometown of Manning, Iowa.
In their own words
Attention "1983 Leaders of Tomorrow"


Who is the sister of the meteorologist linked below?
Click to see the answer in her own words

Who grew up on a farm south of Manning, has chased tornados, and is now a meteorologist for the National Weather Service?
Click to see the answer in his own words

I have been receiving questions from various "1983 kids" about what type of information we would like them to write about.
Please read through the meteorologist's story to get ideas for you own personal write-up.
Then send me an e-mail so we can work out your story.

Note: Your story does not have to be as thorough as found at the link above but at least send us a couple paragraphs to bring us up to date from 1983. Here is the DIRECT link to the 1983 web page.

Parents of the "1983" kids - please encourage your children to send in their updated information and any pix they may want to include.
Sometimes a little nudge by mom or dad will get the ball rolling!
Each 1983 "Leader of Tomorrow" has interesting family history.
Here are the names of the "1983 kids" who we are looking for an update from...
Aaron & Courtney Potthoff, Adam Croghan, Andrew & Amanda & Brandon Puck, Alex & Abbey Ranniger, Allison & Megan Keese, Angela & Heather & Michele Hass, Angie & Alan Irlbeck, Bradley Christensen, Bryan & Nathan Rohe, Chelsea Souter, Christin Ann Fara, Christopher Wegner, Cole & Ty Henderson, Dale & Vanessa & Derek Hargens, Daniel Wayne Tibben, Daniel & Janelle Stribe, Dawn & Derrick Rohe, Dawn & Michelle Willenborg, Elizabeth & Jamy Zinke, Ericka & Andrea Ehlers, Gary & Beth & Tim Ferneding, Heather & Jessica & Jimmy Switzer, Jackelyn McKeighan, Jamie Jo Irlbeck, Jeffrey & Joey & Jeremy Irlbeck, Jeffry & Kelli & Jason Lorenzen, Jeremia Rex Macumber, Jennifer & Jason & Renee Knueven, Jennifer & Jeremy Misselhorn, Jeremy Puck, Jessica Rasmussen, Jill Kienast, Joe Stein, Joseph & Mackenzie Hinners, Kasie & Andrea & Amy Lorenzen, Kenzie Kae Kerkhoff, Lauren & Shad Bauer, Marte Wanninger, Matthew & Mandi Weitl, Melissa & Angie Pfannkuch, Michael & Amy & Jeremy Kasperbauer, Michael & Michaela Hargens, Melissa & Michaela Vinke, Michael & Matthew Siepker, Michaela & Crystal Ehlers, Natasha Vonnahme, Ryan & Rachel Pfannkuch, Sabrina Lee, Sarah Kaszinski, Sheri & Trena Bell, Tara Zeman, Stephen & Ryan & Darren Andersen, Tonya Jo Wurr, Tiffany & Michelle Jahn, Tim & Matt Hugeback, Brian & Katie & Steph Beck, Troy & Robin Wanninger
If you send me some information about yourself, I may also be able to find some pictures of your parents, grandparents, family members that I have in my database (as shown above).
We can use them in your story along with your "1983" picture.
We'd like to hear from you !!!
What ever became of the
1983 "Leaders of Tomorrow"
Have some of your "Dreams" come true?

"Let it be known that he who wears the military order of the purple heart has given of his blood in the defense of his homeland and shall forever be revered by his fellow countrymen."
George Washington, August 7, 1782
Just as a reminder: the Manning History book committee continues to work on a Manning area Veterans' history book project.
For those of you who are Veterans or have/had Veterans in your family - will you come forward?
The history book committee will do their best to get as many pictures and information about the 1000+ Manning Veterans but we can't do it all by ourselves.
How many small communities do you know have published 5 history books? The first one was the History of Manning 1898, then the 1981 Manning Centennial book, next the 2006 Manning Quasqui book, and most recently the 2009 Manning School history book. Probably the last book to be published will be the upcoming Manning Veterans' book - unless someone comes forward in the next generation to take over these projects after I'm gone. Will you help with the Veterans' history book project? If you are a Manning connected Veteran or are presently serving and do not submit your military connected pictures and infomation you probably won't be in this once-in-a-life-time Manning Veterans' history book. With a limited number of volunteers we can only do so much on our own but will try to get pictures of as many Veterans as we can. There are over 1000 Manning Veterans so we have a long ways to go before the book can be published.
Manning Veterans are slowly coming forward and below is another example. We hope to eventually get more pictures and information for Mike to put in the book but for now this is what I have to show to you.
Amos Rutz WWII
One thing that many Veterans and people who are submitting information have not fully understood is that this next Manning history book is specifically a Veterans' only book. It won't be like the Centennial or Quasqui history books were, where there is a Veterans' section along with other community aspects. We are aiming for a 2-volume book (around 1090 total pages) which will really be unique!!!
This book will be ALL Veterans' information (and the post auxiliaries) - hence it won't be a "Name, Rank, and Serial Number" only history but we want a complete history for each Veteran.
For instance - below is Louis Boell's picture and the information that was published in the Veteran section of the 1982 Aspinwall Centennial history book. It has the basic information but we are looking for more and I spoke to Louie by phone and he sent more pictures and information - also for his brothers.

To see what Louis submitted click on the link underneath "Are you a Manning Veteran" shown below.

Note: we also want some family background such as parents and grandparents. All too often you will only see just the Veteran's name with their basic military information but without the family connections it will be difficult for future historians and genealogists to know for sure who this person belongs to.

Are you a Manning connected Veteran?

I would like to hear from you!!!
We are starting a Manning Veteran history book project and if you don't come forward you may not be included in the book. NOT because we want to intentionally leave you out but because you didn't come forward.
Same goes for those of you who have Veterans in your family who have passed away. If you don't come forward and help by submitting Veteran connected pictures and information your Veteran may not be included in this once in a life-time Manning Veterans' history book.

Please e-mail me about your Veteran questions manningveterans@davidkusel.com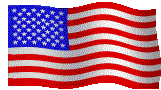 The United States flag
is proudly displayed here and NO other flag is as IMPORTANT!
1 Manning citizen served in the War of 1812
48 served in the Civil War
1 served in the Indian War
3 served in the Spanish American War
300+ served during WWI
550+ served during WWII
87+ served in the Korean war era
65+ (more names need to be found) served in the Vietnam era
55+ (many more names need to be found) served from 1975 to present
26 paid the ultimate price with their lives defending the U.S. Flag
Are you a Manning Veteran?
Are you currently serving and have a Manning connection?
We are starting the Manning Veterans' history book project
Don't wait until you see "Deadline" or it WILL be too late!!!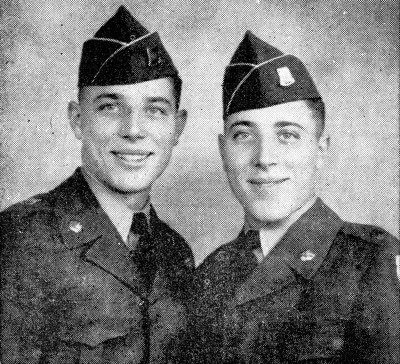 Click to read promos for the Veteran book


There are a lot of WWI and some WWII Veterans pictures with no IDs.

Before you spend time scanning pictures
please look at these instructions


I appreciate your efforts scanning pictures for me but if you only make low resolution scans you are really wasting your time. High resolution scans are the best and only way to really preserve those old pictures.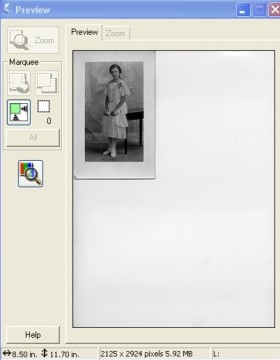 Click to see the tutorial
If you simply don't want those old family pictures you inherited please don't throw them - send them my way.
A lot of times I can recognize a face or location in those old pix.
---
One thing to keep in mind while you are looking for pictures - if they are glued in old scrap books please do NOT try to pull them out or cut them out. I can scan the whole page of the scrapbook and crop out the pictures you want to use in the book. If you attempt to forcibly remove the pictures you will probably damage them and when I scan them that damage will probably show up. This means I'll either have to use my graphics program to touch up the damage which can take a lot of time, or if they are badly damaged I just may not even take the time to scan them.