"Rawhide" Frankie Laine 1959

I finished the tubs of Lamp/Koester pictures and now I picked up an old suitcase full of Voge pictures and documents - many originally from Germany.
I'm anxious to find out all of the little treasures in the suitcase.
One thing I've learned working on history is that you need to go through every sheet of paper, envelope, little packet, etc.
If you don't you'll end up throwing something historically interesting and important.

Because I've scanned hundreds of collections, I've digitally preserved thousands of historical pictures and documents that people later lost track of, or accidentally threw away.
Occasionally I get people who have bad memories and don't take care of their old stuff will come back to me to say I did not return their things.

Anyone who has paid even the slightest attention to my web pages since 1996 can tell that I'm not the problem, but the owners of their family pictures and history end up being their own worst enemy because of their carelessness and lack of organization - they lost their pix & history...or they gave them to another relative, which they forgot...or someone in the family stashed them away and forgot where - I could write a book on the ways people lost their own pix.
Of course they never thank me when I can give them the scans of their pix and history on a DVD - after they lost their originals.

Having worked on Manning family historical collections for 40 years, I've learned of dozens of family collections that were simply thrown away by the next generations...EVEN after I made contact with some of them, asking them to let me go through that old history before they start throwing and dividing up stuff among family members.


This first image below is a perfect example of how thorough I am and the detailed work I do to preserve our history. While going through Amanda Lamp's night school papers I noticed a letter head for Herman Lamp's purebred business.

Amanda used some of Herman's blank pages to write down recipes. There were other recipes written down on plain paper, index cards, and scrap paper, but if I had not taken the time to look at each piece of paper I would not have found this letter head.

Herman Lamp's letter head with Amanda Lamp's handwriting
Next you see the old suitcase that Ann (Voge) found in the attic of her dad's house. I scanned the first item on top that Ann found in a safe. I remember Gerhardt telling me about it and wanted to make sure I scanned it because I had never seen this type of FFA MHS school letter.

Suitcase full of old pictures and documents

Gerhardt Voge's 1940 FFA school letter

I've scanned lots of FFA letters from various years before but not one with the head of a Hereford cow, or any animal for that matter.
It is unique historical items like this that I'm glad to get digitized...because someday the original items will deteriorate into pieces or eventually get thrown away, or no one will know the background information of the actual item.


I've been busy with various projects on the farm but will soon get back to finish scanning the Kuhl scrapbook.

In Memory of Reva Gae Haskins


July 27, 1941 - August 13, 2019
Visitation Ohde Funeral Home, Manning Thursday, August 15, 2019 4:00 PM - 8:00 PM
Per Reva's wishes, no further services are planned
From the 2006 Manning Quasqui history book
Darwin and Reva Haskins were married on May 1, 1960 in Irwin, Iowa. Manning has been their home since that time. Darwin was born on May 2, 1932, in Scranton, Iowa, to Lyle and Lillian (Ellsworth) Haskins. He is the oldest of nine children. The family moved to the Gray, Iowa, area where he graduated in 1950. After serving in the Navy for four years, he settled in Manning. He has worked for Detlefsen Electric since 1964. Reva was born July 27, 1941, near Manilla, Iowa, to Frank and Eva (Buthman) Birks. She has two brothers, Allen of Manilla and Randy of Irwin, and a sister Peggy Ahrenholtz of Manilla. Reva graduated from Manilla in 1959. She has been employed at the Manning Plaza for nearly twenty years.
The Haskins are the parents of three daughters: Karie, Kris, and Kelly; all three children graduated from Manning High School and live in the Manning area. Karie's family includes husband Dixon Cole, his son Matt and wife Susannah and their triplets James, Madelynn and Hannah and his daughter Andrea Troutner and husband Jeff and daughter Grace. Kris' family includes husband Jim Waterbury and their children Adam, Alisa, and Rhea. Kelly's family includes Chad Bald and children Jessica Nissen and Tanner Bald.
Darwin had the good fortune of playing fast pitch softball for over forty years. He has also been on the football chain gang for over forty years, having the opportunity to work on it during his grandson Adam's high school years and also working it for Manning's state championship game in 2002, Adam's senior year.
The entire family has enjoyed fishing trips to Minnesota and also enjoys bowling and golfing together.

Haskins home 2003

Karie Haskins MHS 1979

Kris Haskins MHS 1982

Kelly Haskins MHS 1986

Darwin Haskins, Bobbie Hansen, Max Detlefsen - MHS basketball game

Karie Haskins


Waterbury family

Jessica Nissen MHS 2007

Addison update
One of my Manning historical helpers found some obituaries and partial obits for William & Winford Addison on the Internet.
There were typos and conflicting information on those various websites but I was able to combine information from the different sites, and I think clean up some of those errors.
One of those websites had "borrowed" the information I had posted on my web page that has the 1981 Manning Centennial history book posted.
They noted there were some errors in the Addison write-up in the Manning Centennial book but after viewing the other website information on the same family - I'm not so sure there are errors in the Manning book.
If ONLY people who come to my web pages and "borrow" what I have would just e-mail me, we could work together and share pictures and information.
While I don't have many Addison pictures I do have a few and also have information about some of the Addisons that I know those family members working on their Addison ancestry won't have.

What I'm really looking for right now are military pictures of the Manning Addisons who served. So if you are an Addison relative/descendant and have military pictures, please e-mail me.


Every couple of months or so I spend an hour or more searching on Bing.com for obituaries with Manning listed as point of origin.
This time I found 3 more obituaries that have Manning connections.
For 2 of them (Janning, Larson) they have loose Manning connections but close enough to have them in my database in case I run into more of those family names that connect to Manning more directly.
I added all 3 obituaries to my Memorial web page linked on the left.

For the other obituary, (John Burton Schrum) he has all kinds of Manning connections and is a WWII Veteran who I'm looking for more pictures and information about his service and ALSO his family history - Schrum & Addison...so if anyone has more pictures and information, please help out. He had several siblings so I'm hoping that nephews and nieces will have some more military pictures of Burton that were shared between the families.

John Burton Schrum - went by Burton


Burton Schrum, John Burton Schrum

John Burton Schrum taken October 1944 at 66 May Street, Manning while on leave. He had just finished a school in Bainbridge, Maryland, and was on his way to a duty assignment at a R&R site near Manila, Philippines. John attained the rank of Athletic Specialist 2nd Class...note of interest: John served in the same unit with Branch McCracken famed Indiana basketball coach.

John Burton Schrum

---
Manning Monitor article ------ 1943

Fourth Son Of Local Family Enters Service
The four sons, the only children of Mr. and Mrs. Bill (William Frederick) Schrum, are now in the service of their country.
Three are in the navy.

Arthur Schrum, chief yeoman, has seen ten years of service, most of it spent on a convoy in the Atlantic. He visited many countries while engaged in this work, among them Iceland, Greenland and Russia. Arthur, now 29 years old, is stationed at New Orleans, La., in a recruiting office.

Wayne Schrum, 22, has seen several years of service in the army. He is now attending school at Sioux Falls, S. D. He is a radio technician.

Lyle, better known as Junior Schrum, is attending University of Michigan at Ann Arbor under the navy V-12 program. Junior, 18, was a member of Manning's championship basketball team for four years, graduating from Manning high school in 1943.

Burton Schrum who has been in the employ of DuPonts at Clinton, Iowa, until called into the navy recently, is the last of the boys to enter the service. He is 26 and is taking boot training at Farragut, Idaho.
All the Schrum boys have been outstanding in athletics.
Junior attended Drake university on a scholarship and was on the Drake basketball starting lineup.

Manning Monitor article - 1945
John B. Schrum Is Home From Pacific
Pearl Harbor, T. H. John B. Schrum, husband of Mrs. Betty J. Schrum, of 1004 Elm, Manning, is one of 764 navy veterans returning to the states aboard the USS Bergen, an attack transport of the "Magic Carpet" fleet.
This ship left Manila, January 3, The USS Bergen, is one of the navy auxiliaries which kept supply lines close behind the U.S. sea, land and air offensive throughout the Pacific war.
In Memory of John Schrum
JOHN BURTON SCHRUM
John Burton "Burt" Schrum, beloved son of William and Ruby (Addison) Schrum, was born in Cheyenne, Wyoming, on June 2, 1918, and peacefully passed away at the Andbe Home in Norton on November 14, 2018, at the age of 100.
Burt grew up in Manning, Iowa, and graduated from the Manning High School in 1936. On September 21, 1939, Burt married the love of his life Betty Laverty in Manning, Iowa. Burt and Betty moved several times before making their home in Norton, Kansas, in 1955. He also proudly served in the U.S. Navy from July 11, 1944, till February 2, 1946.
Burt was a member of the United Methodist Church, American Legion, and Lions Club. He even coached numerous baseball teams, including the Norton American Legion Baseball group. One of his favorite things to do was to watch any sport. His greatest love was his family, especially his children, grandchildren, great-grandchildren, and great-great-grandchildren.
Survivors include: five children, Burton, and wife, Lois Schrum, Tucson, Arizona; Steven Schrum, Norton, Kansas; William, and wife, Marilyn Schrum, Norton, Kansas; Barbara, and husband, Michel Magers, Greeley, Colorado; Deborah, and husband, Craig Chizek, Rose Hill, Kansas; 17 grandchildren; 24 great-grandchildren; six great-great-grandchildren; several other relatives and friends.
Burt was preceded in death by his parents, wife, four brothers, Arthur, Wayne, Lyle "Junior", and Warren Schrum, and one sister, Marjorie Schrum.
INURNMENT - A private family inurnment will take place at a later date.
MEMORIALS - American Legion Baseball Program.
Postcards from John to son Burton
I'm also looking for more military pictures and information for Burton's brothers.


Wayne "Pedro" Schrum WWII - from Freeland Valentine's collection

Lyle "Junior" Schrum WWII - from Freeland Valentine's collection
Not sure if this is Art Schrum


?Arthur Schrum? WWII - from Freeland Valentine's collection
I need help with IDs for some of these pictures so please e-mail the names.


Schrum brothers

Schrum family
Addison family


Ruby (Addison) Schrum with little girl

Not sure of order: Winfried, Ruby Schrum, Elsie, Cecilia Nickum, Fern, William married Elsie Rogers
Scan from a copy
The Addison family is another family I have very little information and pictures, so any help with pictures and information would be greatly appreciated.
Fern's son, Mick Addison, served in the Army. He also attended school at Manning. Mick is the only Addison obituary I have, so anyone with other Addison and Manning connected obituaries - please come forward.
You can check to see which obituaries I have on my Memorial web page...

I know many people give their pix and information to those ancestry websites and post them on social media sites - which is fine, but I doubt you are working on the publication of a Manning Veterans' book or preserving Manning's history, so if you want your old pix and Manning connected information preserved in the Manning Historical Preservation Database I'm building and in the history books I work on - then please get in contact with me.

My pictorial perspective using local historical images and information that might give some insight into today's societal problems.
Believing in My Freedom of Speech, I have added more of my perspective at the end of this feature.
Scenes from our past...Recent scans from the Kuhl collection.

Back: Elsie Kuhl
Front: Helen Jahn, Herman Peper, Johnnie Jahn, Viola Peper, Marvin Kuhl

Elsie, Herbert, Melvina, Marvin, & Marcus Kuhl - pony "Cupid"

Elsie, Herbert, Melvina, Marvin, Marcus, Kathryn - Kuhl kids June 1917

Left: Herbert, Melvina, Elsie Kuhl
Right: not sure who is who - Johnnie Jahn, ??, Malinda Meggers

Marcus & Kathry Kuhl - Lester Meggers

Kuhl kids: Kathryn, Marcus, Marvin, Melvina, Herbert, Elsie
While working with a relative of mine on our family ancestry, she shared this amazing piece of history from the other side of her family.
Keep in mind this is from 1928.

The Family Circle
Paper read by Jacob Billing, at the first Billing family Reunion held at the Sidney Fair Ground, Sidney, Ohio, on Sunday August 19, 1928.
Following the custom of other families the Billing relatives decided to meet as a family circle for the first time this afternoon here at this beautiful Fair Ground and refresh the memories of days long past and gone and to assure each the other of his high esteem and continued friendship for the years that yet may lie before us.
The family is the unit of civilization. Not only is it the unit of civilization but it is the test of civilization for the stability and integrity of any nation or race is in direct proportion to the sanctity and coherence of its family group. This is a strong statement, but is verified by the testimony of all experience, observation and history. This then being true, the cultivation, development, and elevation of the family ideal should be paramount and have the right of way, always consuming our best thoughts and noblest energies. A broken family is a diseased cell in the organism of society. To prevent and heal these breaks is the only hope of a loftier race. To the task of conducting and disciplining in righteousness and justice the affairs of the family, every parent who has the welfare of the state at heart, as well as his own happiness and well-being, will unstintingly give of his best efforts. The peril of the family is the peril of the nation. Remove family perils, and, at once, national perils are vanquished. Maintain the integrity and sacredness of the family idea, and the nation is safe.
Not only does the family reunion satisfy the normal, natural, craving for fellowship of one's own, but it arouses pride in one's ancestry, and pride in one's ancestry is no mean asset. It has saved many a man from dishonor and ruin. He would not yield to temptation because it would bring a blot on his family name. Normally man is proud of his blood and name and delights to keep them unsullied. Frequently coming into contact with the whole family will make him more interested and careful to perpetuate the good name and standing of his people. To see his own people, by scores, and perhaps, by hundreds, and coming in contact with the best men and women of the family name has a very wholesome influence for good upon all, and no one should fail to avail himself of the opportunity to be present at his family reunion. By all means, make it possible for the young to attend. It will arouse in them a desire to "make good" as they realize the toils and privations of the older ones who have made it possible to have and enjoy such delightful occasion.
As father and grandfather recount the experiences of Pioneer life and the difficulties of "getting a start," in life, appreciation, and pride will swell the bosoms of the younger listeners, causing many mental resolutions to "go and do likewise" and make a worthy place for themselves in the world. Many silent observations and comparisons are made with the result that more strenuous and more efficient efforts are decided upon for the largest success in life.
And then what memories these family reunions revive. They are rich in memories to unseal life's secret springs. Memories of the old home. Memories of father and mother, perhaps, long gone to their eternal reward. Memories of play-days with brothers and sisters who also have passed to "that borne from whence no traveler e'er returns," and the tears lay very shallow. There are memories of joys and sorrows, but after all, valuable, as a rich contribution to aid in life's tasks and life's pleasures.
And then, somehow, we cannot help but think that the homeowner can more easily measure up to that great word - the one word since the Great War - the word Americanism. That word came from the crucible of strife, from the white heat of battle, and from the shock of opposing armies. It is the most vital word at present in the English language. In it are crystallized the hopes and faith and unselfish love of mankind. It stands for the support of right against wrong, of good against evil, for justice against injuries. It stands for all of this and much more. It is the one word that expresses all that is good and fine that is in the heart and mind of America, and, somehow, it does seem that a man who owns a part, be it ever so small and humble, who really owns a part of this great American soil, who can call a part of it "his very own", and feel that a part of it is his, must ever remain a more intelligent, interested, and law abiding citizen than he would have been without a knowledge of that ownership. The family reunion will foster and develop all this fine home-owning sentiment which is so necessary to produce the citizen who can in every way qualify as a thorough American.
Scenes from our past...scans from the Koester collection.
1918 Iowa No. 2 country school patriotic program - Leona Evers, teacher


Art Kruse, Ed Kruse, Henry Schroeder, Wilber Anthony, Herbert Kuhl, Ed Meggers, Harry Koester

1916 patriotic day Iowa No. 2

Harry Koester 1924

Picking cherries 1918

Patriotic celebration - Iowa No. 2

4-H days celebration in Manning 1934

Written on back of the picture "The Last Roundup"

Koester family cutting up firewood

Herman, Julius, Harry, Amanda 1917
1920 Iowa No. 2 sack race


William Anthony, Chris Ehrichs, Gus Koester, Ed Georgius, Emil Meggers, Ed Kuhl, Louie Ehlers, Willie Meggers

Scenes from our past...Manning's schools


1960s Manger scene - school yard along Highway 141

Mrs. Golda Sander third grade students in their Easter hats - 1960

1948 Iowa No. 8 Christmas program

Washington No. 5 Christmas program

1916 Warren (Ewoldt) No. 8 Christmas card

National Honor Society 1965

1977 National Honor Society

1961 M-Club

Quill & Scroll 1969

Pep club

Boys' Quartet: Jerry Knaack, Charles Schelldorf, Bill Roberts, Robert Koch

1954 Boys' Quartet: Allen Rix, Lyle Frahm, Roland Valentine, Duane Monson

1973 Manning High School gun safety and cleaning class

1974 Fellowship of Christian Athletes

Ron Frahm - Boy's State

1974 Boy's State

1943 Baccalaureate


1963
Science Club

Back: Calvin Kruse, Orlo Nissen, Wayne Hargens, Ivan Opperman, Dick Morrell, John Miller, Sheldon Book, Bill Meggers
Middle: Phyllis Pfoltner, Marilyn Mohr, Dorothy Welch, Joy Moore, Maxine Bauer, Ellen Fielweber, Virgene Schacht
Front: Elnor Vannote, Lola Hansen, Edna Buschman, Pearl Armstrong, LaVerne Meyer, Dorothea Schrum, Maurine Wegner




Scenes from our past...3 Schuetzen Vereins (marksmen's club)
Manning Schuetzen Verein, 3 Mile Verein, 5 Mile Verein


Manning Schuetzen Verein 1882 constitution

Manning Schuetzen Verein ribbon 1882

Manning Schuetzen Verein - later known as the Firemen's Hall

Children's Day King shoot dance 1950

Children's Day King shoot Robert Hoffmann, left - Phil Knaack, right
in basement of Firemen's Hall

H.D. Radeleff gun club park late 1890s

Great Western Park - shooting club

Louie Mundt & Wayne Snyder started this gun club which is now the basement of Cliff's Place.
Wayne Snyder was the Chief of Police before Marvin Gaer.

3 Mile Schuetzen Verein - 3 miles north of 141 on West Street

5 Mile Schuetzen Verein - Hayes Township, Crawford County

5 Mile Schuetzen Verein - 1988 Gordell Lamp

5 Mile Schuetzen Verein

5 Mile Schuetzen Verein

1952 Christmas - target game

1988 grade school fair - B-B Gun contest

Scenes from our past...Manning's churches
Manning has always had 5 different congregations since the 1890s


Methodist


Presbyterian


Christian church

Lutheran


Lutheran - before the Sunday classroom wings were added


Lutheran 1963

Baptist - old Lutheran Church

Catholic


Catholic 1969


Trinity Lutheran Church - moved to the Manning Heritage Park in 2006

Scenes from our past...our society


The Beatles - Datebook July 29, 1966

Time April 8, 1966

1973 Roe v. Wade - Supreme Court Decision
Since 1973 - 60,000,000 US abortions

Scenes from the present...our future


"The Hunt" Universal Pictures - directed by Craig Zobel - released in September 2019.

The film follows twelve strangers, referred to as "deplorables" in the trailer, who mysteriously wake up in a clearing.
They do not know where they are or how they got there. They discover that they have been chosen to be hunted in a game devised by a group of rich elites.
The hunters gather in a remote facility called the Manor House, but their sport gets derailed when one of the hunted, Crystal (Betty Gilpin), fights back and starts killing them one by one.

Release canceled August 10, 2019 "While Universal Pictures had already paused the marketing campaign for The Hunt, after thoughtful consideration, the studio has decided to cancel our plans to release the film. We stand by our filmmakers and will continue to distribute films in partnership with bold and visionary creators, like those associated with this satirical social thriller, but we understand that now is not the right time to release this film."



Team USA fencer Race Imboden took a knee as a form of silent protest Friday during the medal ceremony to celebrate the Americans' gold medal in the team foil competition at the 2019 Pan American Games in Peru.
Imboden explained his decision on Twitter:
Race Imboden @Race_Imboden
We must call for change. This week I am honored to represent Team USA at the Pan Am Games, taking home Gold and Bronze. My pride however has been cut short by the multiple shortcomings of the country I hold so dear to my heart. Racism, Gun Control, mistreatment of immigrants, https://t.co/deCOKaHQI9

These US soldiers shown below and hundreds of thousands more died for OUR FREEDOMS which gives people like Race the ability to kneel during the National Anthem.
If he were a citizen of many other regimes around the world throughout history and even today (look at Cuba, China, Russia, Venezuela, etc) he would probably "disappear" for kneeling/protesting in those other countries.
Race and so many others have ABSOLUTELY NO clue as to how good they have it here in the United States of America!!!
OR how precious and unique the United States of America is.


Union Soldiers

WWI

WWII
28 Manning men died serving their country.
Over 380 Manning citizens served during WWI
Nearly 700 Manning citizens served during WWII

What would the world look like today if the United States of America never existed?
It can't be proven because we can't go back in time and change it to NO United States...
But here is a different perspective than the constant talking points we are bombarded with every day.
No America - No US Civil War - the war that ended slavery.
No America - No Abraham Lincoln and the hundreds of thousands of Caucasian men in the North who fought and died to save the Union and free the slaves.
Yes, other ethnicities fought for the North but take away the majority white men who fought and died and the North would have lost.
Over 330,000 Caucasians died and many hundreds of thousands more served and were wounded by fighting for the North.
Over 60 Civil War Veterans moved to Manning after that war. One of Manning's family ancestors died as a prisoner at Andersonville.
No American Civil War - Slavery would have continued throughout the world as an accepted way of life - for how long, no way to know but once the rest of the world saw how the US ended slavery, other peoples and countries also fought back against the scourge of slavery (not just black slavery, but all slavery).

No America - WWI & WWII, etc???
While other countries fought against the tyranny of Nazism, Imperialism, Communism, Socialism, I really wonder if the outcome would have been a lot different if there were no United States of America.
Again, while people of all races in the US fought and died during the 2 world wars, since the US was an 80% majority Caucasian nation the vast majority who served were white.
There would probably be a lot more people speaking German or Japanese today if it weren't for the USA - more people under the tyrannical rule of communism. Various estimates show that 94,000,000 deaths through executions, man-made hunger, famine, war, deportations, and forced labor occurred under communist governments.
What about dictatorships? Anyone remember the "Butcher of Uganda" Idi Amin Dada? He was "president" from 1971-79. There is no way to tell for sure but estimates that his rule caused the deaths of 100,000 to 500,000 of his citizens.
Other notorious African dictators who caused the deaths of tens of thousands more people in their countries: Charles Taylor, Liberia; Paul Biya, Cameroon; Robert Mugabe, Zimbabwe; Sani Abachi, Nigeria; Sekou Toure, Guinea; Macias Nguema, Guinea; Siad Barre, Somalia; Omar Al-bashir, Sudan; Hissene Habre, Libya
None of these men were/are Caucasian, so the white race is not the only one that has evil people.

Now I've only shown some of the military aspects of our history - I could go on and on about the sacrifices the Pioneers of this country who NOT ONLY fought and died for our FREEDOMS, but who were the tens of millions before us that built this country into the powerhouse for good it is today. A nation for good that was able to defeat endless evils, create the "Bread Basket of the World," a nation of great industry and technology, and even more importantly a nation of Judeo-Christian beliefs - a nation where people from all over the world are willing to risk their lives to get her, then break our laws to enter and stay here.
Sadly they do not stop to think that the reason many of them are fleeing their native land is because of the breakdown of the rule of law or dictatorial rule in their countries, so when they enter the US illegally, they are only condemning the US to the same demise when they break our laws.
So IF the US is so bad why do so many people from around the world try to come here???
The other sad truth about so many of the younger generation citizens of the US is they have absolutely NO clue what sacrifice, honor, family, patriotism, and HARD WORK is.
I've shown thousands of pictures from our Pioneer past. Anyone who thinks they have it tough today needs to look at all of those pictures and learn more about their history.
Unfortunately there are very few people living today who these young people and complainers can talk to about the World Wars, Great Depression, and Dust Bowl days.
This is where I feel so "privileged" and blessed to have been able to talk to hundreds of those members of the Greatest Generation and Pioneers of our community.
They are the ones who gave me and all of the citizens of Manning the great Freedoms, Privileges, and wonderful life we can choose to live in or reject.
I prefer to write about and show the good we are as US citizens.
If you don't like it here - then you have the RIGHT & Freedom to LEAVE.
Do you recognize the "Iron Curtain" and the Berlin Wall? Thousands of Eastern Europeans tried to escape from the Socialist/Communist rule after WWII - many of them died in their attempts!!!
That wall was a WALL to keep people in!!!
The communist dictators of the Eastern European countries (backed by the Soviet Union leaders in Russia) made SLAVES out of all their people.
Who fought to free those people who were enslaved? The United States of America - defeating the Soviet Union through the Cold War.
Russia occupied and then claimed territory through the satellite states of the USSR after WWII
The USA provided the Berlin Airlift, the Marshall Plan, defended Western Europe, helped rebuild Japan!!!
I don't claim to be an expert worldly historian...just an amateur local historian, BUT I have personally observed historical aspects of my ancestry and WWII that tie to our local history.
In 1997, I had the honor to see some of the existing Berlin wall that was not torn down; but preserved as a reminder of our past and what could happen again.
My cousin, Jon, and I went to Germany to trace our ancestors. Here are some pictures I took and a very amazing story of one of my distant Kusel cousins.

Dave Kusel next to part of the Berlin Wall in 1997.

One of the more rewarding parts of the trip was meeting Peter Kusel and his family of the Lenzen area along the Elbe River. We were not able to connect our 2 Kusel families but we know we have to be related, since his ancestors and my Kusel ancestors all lived in the same small communities that are very close to each other - within a few miles in many cases.

The reason why we couldn't connect our families is because of all of the destruction during WWII and then the communist Soviet Union destruction of church records, cemeteries, and all types of historical information in what became Eastern Germany.

Peter Kusel - Dave Kusel

Peter told me how they fled their home in 1952. Below is that amazing story.

On February 13 to 23, 1997, my cousin and I traveled to Germany to trace back our family names.

We flew into Berlin on Friday and headed to Lenzen where my great-great-grandfather & mother Kusel came from. There we met with Peter Kusel and his family who live in Baekern which is about 2 miles from Lenzen.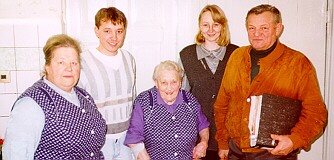 Rear: son Jürgen Kusel, Friend: Margarethe Meinke-Peters
Front: Jutta Kusel, Jutta's mother-Frieda von Bargen, Peter Kusel

Jutta's husband was forced to serve in the German Army and then sent to fight on the Russian Front where he was killed during WWII - his body was never found and returned.
It is interesting that Jutta hated Hitler and the Nazis for all of the death/destruction they caused, but then after WWII they hated the Soviets even more for their take-over of Eastern Europe and Eastern Germany where her family lived.

Guess who Peter, Jutta, and their family love? The people of the United States of American and especially the men and women of the US military who defeated the evil regimes that destroyed much of Germany & Europe.
---

Above is Peter Kusel's home in Baekern.
Fleeing East Germany to the west after WWII
In 1952 Peter and his family fled from here across the Elbe river to West Germany but before they left they buried silverware, linens, and documents in their barn with the hopes that if they were able to return someday they could prove this was their property...never dreaming at the time that it would take 40 years before they could return to their home and farmland.
This was the barn where Peter buried the documents. It was converted into living quarters during East German control and it wasn't until 1996 that they regained ownership of it again.

Even though this is their property you have to remember that other families lived here for the 40 year period from 1952-1990.
The reunification of Germany caused many hard feelings between those who originally owned the land and reclaimed it, and those who lived on it for up to 40 years.
Above are the holes they made in the concrete floor of the barn that had been converted into a house. They had to dig down about 6 feet to get to the cream cans.

Remember that this was a barn in 1952 and was converted into a house during the GDR (German Democratic Republic) era so this is why there was a concrete floor here.


To the left are the 3 cream cans that they hid the valuables and documents in for 40 years.
Peter Kusel explaining the use of the cream cans.
When they fled their farm to the western part of Germany all they could take was the clothes on their backs.
If they were stopped, they didn't want anything with them that would make the guards suspicious about escaping to the west.

What an amazing idea to bury their valuables and official documents so they could then prove someday they were the rightful owners of their farm land.
| | |
| --- | --- |
| Here Peter and Jürgen show one of the aprons that was stored in the cream cans. | |
Peter's farm is about a mile from the Elbe river so each winter (when the leaves had fallen off the trees) they would come to the river on the West side and look through binoculars to see their farm.

In 1990 Peter drove his John Deere tractor for 10 hours from the farm they rented in West Germany to the Elbe river to cross on the ferry to get to his farm.
On the East side of the Elbe river there was a guard tower which monitored the river near their farm.
There is a river crossing by this tower so it was guarded during the GDR era.
Peter was able to reclaim most of their property except for one farm that they couldn't prove was theirs.
The communists did everything they could to destroy records, even church records and cemeteries. Here you see Peter Kusel showing us one of the cemeteries where his ancestors were buried.

Peter describing the desecration of the cemeteries.

When I asked Peter why there were no tombstones or grave markers - in a very angry voice he told me that the communists took the tombstones and markers and either ground them up to gravel the roads or buried them to hide the ancestral information. It was an attempt to destroy all of the previous history...Does this sound familiar today here in the US?

Peter said that some of the cemeteries deeper in the forest were not discovered and are still there, intact.


Our last stop was the museum in Berlin. It was really eye-opening! Especially in the ways the people of East Germany tried to escape to West Germany.
Here are some pictures with explanations that show how ingenious they were in their attempts to escape their own homes and towns - to the Freedoms of the West.

Hidden compartments in vehicles
This was an actual car used to smuggle people through the check points to freedom.

Rubber balls were placed in the springs of cars.
This was to prevent the extra weight of a hidden person causing the car to sag.

homemade motorized glider used to escape over the wall in 1988.

Panels of wire mesh with spikes were used underwater in the Elbe River.
This prevented people from swimming to freedom.

I can't find the picture I took but remember the words on a sign in the Berlin Museum which read:
Thank you to all of those East German guards who shot and missed."
In other words, some of the East German guards would intentionally miss while shooting at people escaping over the wall or across a barricade into West Germany. They were taking a chance at intentionally missing but felt it was worth the dangers to not kill a fellow-citizen.

Peter took us to one of the former East German cities.
There you saw row after row of communal apartments.
Peter told us that not even homeless people would live in those buildings after the reunification. Those structures represented the communistic rule and forced communal life.

Farmers were basically forced into Farm collectives.
Peter said they have extreme hatred for the communists and the dictators.
Remember this:
U.S.S.R. - Union of Soviet Socialist Republics
Nazi Socialist Party
Some people want to us to believe there is a big difference between Socialism and Communism - don't be fooled.
I prefer to work on Manning's history to preserve it and document the facts about our past, but when the ancestral past of our community is attacked, with many US citizens and politicians calling our way of life racist and deplorable, then I guess it is time to stand up for what I believe in.

Charles F. Ramsey


March 1, 1947 - August 4, 2019


Charles "Tub" Ramsey MHS 1966

Gary Odendahl, Charles Ramsey, Steven Atkins, Virgil Hass

On October 18, 1966, Charles Ramsey left for basic training along with Gary Odendahl, Virgil Hass, and Steven Atkins.
After graduation Gary, Steve, and Charles received orders to go to Bremerton, Washington, to serve on the USS Sterett DLG31.
About two years later Charles received orders to report to the USS Piedmont AD17 (home port of San Diego).
Charles served on two West Pacific tours and was honorably discharged on August 4, 1970, with the rank of E4.

Charles F. Ramsey

Graveside Service Manning Cemetery Saturday, August 10, 2019 11:00 AM Manning, Iowa.

Charles "Tub" F. Ramsey, age 72, of Manning, Iowa, passed away on Saturday, August 3, 2019, at Veteran's Hospital in Des Moines.

A graveside service will be held at 11:00 A.M. on Saturday, August 10, 2019, at the Manning Cemetery with Rev. David Rauch officiating. Military honors will be given by the Manning American Legion and VFW. Funeral arrangements are under the direction of the Dahn and Woodhouse Funeral Home and online condolences may be left for the family at www.dahnandwoodhouse.com

Born on March 1, 1947, in Manning, Iowa, he was the son of John L. and Edna (Pfannkuch) Ramsey. Tub, as he was known to most, grew up in Manning and graduated from Manning High School in 1966. Following high school, he enlisted in the United States Navy and served four years on the USS Piedmont and the USS Sterett.

Upon his honorable discharge in 1970 he moved back to Manning and worked for Manning Ag Center until moving to Omaha where he worked for Earl May in Council Bluffs. Tub then lived in San Diego, California, for three years where he worked in an office supply company and then moved back to Omaha and worked for Raiders Office Supply until his retirement. He moved back to Manning in 2007 and did maintenance work at the Terrace Apartments where he lived. Chuck enjoyed fishing, cooking and traveling. Tub will be truly missed by his family, especially his nieces and nephews, who he dearly loved.

Tub is survived three brothers: Keith Pfannkuch (Marilyn) of Manning, John Ramsey, Jr. (Lois) of Manning, and Lynn Dean Ramsey (Kathy) of Templeton; several nieces, nephews, other extended family and many goods friends. He was preceded in death by his parents John and Edna Ramsey. He is also preceded in death by his good friend Tom Kohoutek and his beloved dog Troy.

Charles Ramsey

3 Ramsey generations


Charles, Lynn, John, John Jr., Todd
brothers


Orren & John Ramsey

Lynn Dean Ramsey

John Ramsey, Jr. - January 14, 1966

John Ramsey

Todd Ramsey, son of John, Jr.

John Ramsey, Bill Ramsey, Amos Rutz

John Ramsey - Postage stamp picture

John Ramsey - 1954 Manning Fire Department

Keith Pfannkuch family

Edward & Delores Ramsey

Mary Ramsey

Mayburn Ramsey - 1954 Manning Fire Department

Edna (Ramsey) Peters - 1957 Legion Auxiliary president

Charles Laverty - married Bernice (Ramsey)

1966 MHS graduates: Larry Dale Ahrendsen, Steve Atkins, Karen Marie Bald, Gwenda Lou Borkowski, Diane Dammann, Nicholas Nile Dappen, Dennis C. Dau, Eileen Dentlinger, Larry L. Farrell, Douglas H. Fischer, Robert Allen Frahm, LaDonna Mae Grimm, Sharon Lea Grimm (valedictorian), Virgil Merlin Hass, Sharon Catherine Irlmeier, Marilyn Ann Jansen, Mark LaRue Joens, Gary W. Jones, Joyce Elaine Karsten, Douglas Gene Kusel, Luana Jean Lamp, Sandra LeAnn Mathisen, Steven E. McCollum, Vicki McGrath, Charles Martin Mohns, Janice Kay Mundt, Phillip Warren Musfeldt, Lloyd Paul Nepple, Robert Nissen, Gary E. Odendahl, Dennis Dean Ohde, Kathy Olsen,

Charles F. Ramsey

, Donna Sue Ramsey, David Lee Rauch, Steven M. Ruhde, Sueann Schrum, Linda Lou Spack, Edward W. Stangl (salutatorian), Robert J. Stangl, Cheryl Vinke, Vickie Wanninger, James E. Wegner

1966 former students: Teri Apicelli, Linda Betts, Joyce Determan, Shirley Espenhover, Kathleen Fischer, Leslie Frahm, Linda Galvin, Frank Golwitzer, Mary Ann Golwitzer, David Hass, Jerry Hilsabeck, Larry Hilsabeck, Donna Hinz, Robert Holdsworth, Jr., Dennis Janning, Ivan Joens, Jr., Janice Knueven, Norman Luckow, David Maasen, Dale McDonald, Marvin Mersman, Jolene Plahn, Duane Riesselman, Karen Segebart, Robert Shafer, Diana Snyder, Charlene Steckelberg, Georgia Steffes, Jimmie Tauber, Mark Thetford, David Turner, Dennis Vaudt, Verna Vehrs, Jeffrey Wegner, Richard Weifenbach, Sherry Weifenbach, Cathleen Weiss

There is nothing unusual about this picture but it has an interesting background.

Walt & Shirley (Ehrichs) Schramm June 6, 1948

It came from Donna (Ramsey) Maasen. She recognized the Ehrichs name written on back and knew my mother was an Ehrichs.
Shirley Ehrichs taught at Hayes No. 7 and stayed with the William & Willetta (Kruse) Sander family during the school week. So she became good friends with this family and invited the Sander family to her wedding where they either took or were given this wedding reception picture.
Now I've scanned most of my aunts pictures, but this is an new one to me.
It was taken at the Ehrichs place in Aspinwall, after being married at the old Lutheran Church in Manning.

I often write about the interconnections found in family collections of pictures and how people interact with so very many of the citizens of a community.
If Shirley had not taught at that country school then the Sander family would not have attended her wedding and have a picture of the reception...to where 71 years later it was found in Donna's family collection and then sent to me.

As a teacher, Shirley interacted with a lot of students and their parents...here are pictures of some of them.
See if you knew/know who they are and who their children would be today.

Hayes No. 7 country school


Arlene Mohns

Judy & Marlys Sander

Lyle Meyer - Wayne Jahn

William Mahnke

Adlyn & Betty Beermann

Charles & Edwin Beermann

Cleo Weller

Corrine Sander

Dennis & Kenneth Frahm
Unknown first names


? Mahnke, ? Weller, ? Mohns

Shirley Ehrichs 1948

Shirley Ehrichs, Geniece Jahn

Shannon & Ronald Mahnke

Mardella Friedrichsen

Back: Shirley Ehrichs, Arlene Mohns
Front: Kenneth Frahm, Cleo Weller

Back: Shirley Ehrichs
Front: Betty Beerman, Shannon Mahnke, Mardella Friedrichsen

Ronnie Mahnke, Judy Sander, Wayne Brus, Shirley Ehrichs

Wayne Brus

Wayne Jahn

Ethel Rowedder, Geniece Jahn, Minnie Syring, ? Frahm

1948Back: Charles, Shirley, Wayne
Fourth: Ronnie, Kenneth, Dennis
Third: Edwin, Shannon, Mardella, Arlene, Corrine, Betty
Second: Cleo, Marlys, Wayne
Front: Judy
Picnic May 18, 1948


Back: Luella Mahnke, Hilda Weller, Bernice Mohns, Leona Beermann, hidden Eunice Friedrichsen who is holding 1 year old Marcia Friedrichsen seen in back row, Ella Rowedder, Norma Frahm, Clara Ehrichs
Front: Shirley Ehrichs, Willetta Sander, Luella Brus, Minnie Syring

Edwin ?, Mardella ?, ??, Marlys ?
May 12, 1946

Back: Fern Weller, Joan Rowedder, Lyle Meyer, Charles Beermann, Shirley Ehrichs
Middle: Wayne Jahn, Betty Beermann, Shannon Mahnke, Arlene Mohns, Mardella
Friedrichsen, Corrine Sander, Adlyn Beermann, Edwin Beermann
Front: Kenneth Frahm, Cleo Weller, Marlys Sander

Now I know some people will take this message from a lady who visited Manning in mid-May with her aunt, as me patting myself on my back.
She was referred to me locally and then called me.
The reason why I'm showing this message is because not many people go out of their way like this message to be so thankful today...and this lady not only thanked people in person, she made phone calls after she returned home, and also wrote this Letter to the Editor.
She noted she did not know who some of the people were who directed her to the former location of a relative's house in Manning.
I know who one of them was because I like to visit with people when I see them in town and Dave Gore happened to tell me one day about a lady looking for a house - I noticed it had to be Donna based on the names of the family she was looking for.

So the reason why I'm showing this letter of thank you is that it gives a shining impression of the people of Manning and how they treat total strangers who visit here.
You can find pictures and information about this Wulf family by clicking on "What's new in 2019" link on the left then scroll down to the "Wulf ancestry" link.

Now I started another great family scrapbook - the Kuhl family.
This family connects to most old time Pioneer families of the area which gets confusing after a while, but I make sure I eventually get the family connections for each picture from the family members.
Here are a few sneak preview pictures that I think are very unique in their own ways.

Some people see just a baby picture.
Much of the time baby pictures are not identified.
What I see is a daughter, mother, grandmother, great-grandmother...because I know who she is.


Johnnie Meggers - cousin of the girl...

Marcus Kuhl

Marcus Kuhl & Ida (I think his sister) postcard from Hot Springs, Arkansas

Kuhl farm
1910 H.E "Ed" Kuhl farm home


C.L. Jahn, Lena (Jahn) Kuhl, Elsie Kuhl, Herbert Kuhl, H.E. Kuhl
C.L. Jahn - hired hand - brother of Lena
More coming as I find time and get more pix scanned.

I temporarily got sidetracked the last few days by another collection that I wanted to go through again and rescan things and scan things I missed when I worked on this collection almost 20 years ago.
It is the Jessie (Stribe) Nissen collection and it is always amazing at how many cross-connections there are between totally different collections I work on...for instance, the Kroeger collection further down below has Ohrt connections and so does this Stribe/Nissen collection.



Click to see some Stribe/Nissen history

As I add new material to my main web page, I move the older feature stories and have them linked at the "What's New in 2019" link on the left side of this frames page.
People often hear about some of the feature stories later on and when they come to my main web page - those older stories are gone - BUT most of those stories aren't permanently removed because I move them and relink them as mentioned above.
Other people saw some of the feature stories right away on my main web page, but then maybe come back a week or month later, only to find out those stories aren't on this main web page - AGAIN, I have them re-linked on the "What's New in 2019" link on the left.

At the beginning of a new year I start removing the older links on the "What's New in 2019" web page to make room for the next year's new feature stories.
Many of you may already know this but many visitors do not - so I wanted to bring this to everyone's attention again.
Thanks,
Dave

More Wunder/Koester/Lamp history

Diana Fagan


August 17, 1953 - July 25, 2019

Diana Sibbel MHS 1972


Diana died Thursday evening at Accura Healthcare of Manning.
Visitation and Prayers Ohde Funeral Home, Manning Monday, July 29, 2019 5:00 PM - 8:00 PM
Prayer Service at 7:00 PM Visitation will resume at 9:30 AM at church Tuesday morning
Mass of Christian Burial Sacred Heart Church - Manning Tuesday, July 30, 2019 10:30 AM
Burial at Sacred Heart Cemetery following Mass
Ohde Funeral Home in charge of services.
---
1972 MHS graduates (largest MHS class): Danny E. Andersen, Michael John Bilsten, JoAnn Elaine Borkowski, David John Brincks, Michael James Brincks, Ana Cecillia Campo, Debra Sue Carlson, Starre Ann Christensen, Ruth Margaret Croghan, Carol Jean Dammann, Dorthie Dee Dammann, Gary H. Dammann, Georgia Lee Dethlefs, Glen Floyd Eickman, Kirk Charles Escher, Jerri Jolene Gaer, Connie Marie Grimm, Kristie Helen Hacker, Douglas Merlyn Hargens, Lonny Lynn Hargens, John Jerome Heinicke (salutatorian), Daniel D. Hinners, Kathleen Ann Hinners, Joy LaVonne Hockett, David Donald Irlmeier, Roxie Lu Irlmeier, Anne Elizabeth Jensen, Lonnie Lee Jensen, Mary Ann Kasperbauer, Randy Lee Lohmeier, Dean Verle Lorenzen, Larry Dale Mahnke, Dean K. Martens, Craig Lee Moeller, Douglas Wade Mohr, Judy Carol Mueller, Kathryn Louise Mueller, Vickie Sue Mundt, Roger Lynn Musfeldt, John R. Ohde, Mary Ellen Opperman, Beverly Geniece Otto, Brian John Peters, Craig Allen Pfannkuch, Gail Ann Phillips, Mary Sue Potthoff, Scott Francis Renze, Linda R. Rohe, Michael Walter Rohe, Roxanne Mae Ruhde, Debra Schroeder, Michael Robert Sebeniecher,

Diana Kay Sibbel

, Mark William Siepker, Donna Jean Sonksen (valedictorian), Kevin Allen Stangl, Curtis Dean Stribe, Carolyn Sue Strosahl, Marilyn Kay Strosahl, Kevin Bruce Struve, Lynn Richard Venteicher, David George Vogl, Margie L. Vogl, Doris Ann Volquartsen, Thomas Earl Walters, Rhonda Ruby Warnke, Vicki Lee Waterbury, Karen Lydia Wegner, Michael F. Weitl, Ronald Alvin Willenborg, Thomas John Wurr, Jennifer Marie Zerwas, Brad Christian Zubrod

1972 former students: Kaylyn Betterton, Randy Borkowski, Melissa Eschenbacher, Kaelyn Farrell, Colleen Green, Cheryl Hansen, Kurt Hass, Norman Heithoff, Mary Kay Holst, Peggy Hupp, Michael Joens, Robin Knapp, Jim Kunkel, Sharlene Mathisen, Barbara McKinley, Randal Mohr, Madonna Nepple, David Nissen, Allan Otto, Michael Pearson, Laurel Porsch, David Prebeck, Donna Reinke, Jeff Rinehart, Donna Schwaller, Ann Weiskircher, James Weiss, Douglas Wiese, James Wittrock, Jerome Wuebker, John Zekan


Growing up and living in a small community generally means you are related to a lot of people, and over multiple generations you probably don't realize how many citizens around you are "shirt tail" cousins.
Since Diana is my relation I knew I would have quite a few pictures and information so I thought I would take her tree back in time to see how many Manning names she ends up being connected to.
I won't go way down into the sub branches with pictures and names but mostly stay with the older generations.
I think I have the connections correct, but if you see some errors please let me know.

Peter and Ida (Suhr) Hansen - Lyden Studio photo
From the 2006 Manning Quasqui history book
Peter and Ida Hansen - great-great-grandparents of Diana


Back: Ida (Suhr), Peter
Front: Maria, Anna, Johann, Adolf
June 1867 in Rendsburg, Germany

Peter Friedrich and Ida Margaretha (Suhr) Hansen emigrated from Germany on the Herder arriving in the Port of New York on March 16, 1881, with six of their children: Maria, Johann, Anna, August, Theodor, and Hermann. The oldest daughter Magdalena Catharine Marquard Belkin remained in Germany. Their oldest son Adolph had emigrated several years earlier to avoid the military draft. He traveled on the Westphalia and arrived in the Port of New York on May 6, 1874. He lived with family members: grandparents, Johann D. and Maria C. Hansen, and uncle, Friedrich August Hansen, until his family arrived in the United States.
Peter and Ida Hansen emigrated from Sehestedt, Schleswig-Holstein where he was a shoemaker and owned a small dry-goods store. They were the parents of ten children: the oldest was born illegitimately, two died in infancy, leaving eight who grew to adulthood. Family lore also indicates that Peter was a skilled card player who had won a considerable sum from the local nobleman who paid his debt in land. The proceeds from the land allowed the Hansen family sufficient funds to depart for America and to lead a prosperous life. Peter also had a distinguished military service record. He served in three wars, the Prussian-Danish War of 1864, the Prussian-Austrian War of 1866, and the Franco-Prussian War of 1870-1871.
In 1881, the family settled in Westside where they lived for one year until they purchased their farm north of Manning. The parents lived on the farm and raised their family until 1893, when they retired to Manning.
Peter was born June 21, 1836, in Holm, Schleswig-Holstein. He died on January 13, 1908, at seventy-two years of age.
Ida was born on April 7, 1835, in Hegenholz, Schleswig-Holstein. She died on September 4, 1904, at sixty-nine years of age.
The children who lived in and near the Manning community.
Adolph (July 4, 1861 - July 4, 1948) married Katherine Knutsen (1876- December 11, 1923) in 1893. He was a mason and plasterer.


Maria (January 14, 1863 - October 27, 1934) married August F. Grau (May 17, 1863 - September 25, 1922) on January 20, 1885. They engaged in farming in the Manning area until their retirement to Manning.


Johann (July 18, 1865 - May 26, 1947) married Marie Biehl (October 19, 1864 - July 10, 1929) on February 3, 1888. John also farmed in the Manning area until his retirement.
Anna (November 20, 1867 - March 14, 1957) married Henry Meyers (December 3, 1863 - November 21, 1941) on May 30, 1888. They farmed east of Manning until retirement. He was also a director of the Manning Trust and Savings Bank.


August (December 23, 1869 - March 24, 1950) married Emma Kusel (March 29, 1875 - September 17, 1942) on July 9, 1895. August and Emma engaged in farming in the Manning area.


Theodor (December 23, 1873 - July 30, 1943) married Mary Brennan (July 25, 1879 - 1954) on April 14, 1896. Ted Hansen was a prominent businessman in Manning for 48 years. He was also a city councilman and Treasurer of Dultmeier Manufacturing Co.
Herman (March 10, 1876 - March 3, 1950) married Laura Karstens (April 6, 1879 - February 12, 1937) on June 27, 1900. He operated a store in Manning, served as the vice-president of the German Savings Bank, was on the State Firemen's Association, and was a member of the local Board of Education.

Hansen sisters


Mary Grau, Lena Belkin, Anna Meyers

I highlighted 2 Hansens above in yellow.
August Hansen married Emma Kusel...of all the people I have pictures of in my database, I don't have any of Emma Kusel.
After viewing this feature, the great-granddaughter of Emma Hansen e-mailed me about having Emma's signature, so I asked her to send me a picture of the signature that was on the back of a dresser handed down in the family.

Emma (Kusel) Hansen's signature 1895
Since she was married in 1895 I would guess the dresser was a wedding gift.

This is just one of many kinds of history I'm looking for and want to get digitized, and are overlooked by most people who work on their own family ancestry.

August & Emma were the great-grandparents of Diana.
Emma was the daughter of William & Sophia (Grube) Kusel.

William & Sophia Kusel
Great-great-grandparents of Diana
Great-grandparents of myself, Dave Kusel (August Kusel being a brother to Emma)

Friedrich & Catharina (Meinke) Kusel
Great-great-great-grandparents of Diana
This connects Diana to all Kusels of the Manning area.
To complicate my connections with Diana, I'm also related to her through the Hansen side.
Mary Hansen, married my great-grandfather August Grau.

August & Mary (Hansen) Grau
Mary was great-grandaunt to Diana & great-grandmother to me (Dave Kusel)
August & Mary Grau family


August, Emil, Clara Cox, Laura Alwill, Sophia Rothfolk, Herman, Mary (Hansen) Grau
standing: Ida (Grau) Kusel
All of these people and their descendants are related to Diana through the Hansen family...
Now let's go back even further on the Hansen side...
Johann and Maria Hansen - great-great-great-grandparents of Diana


Maria, Emil Miller, Johann circa 1867 in Germany

Johann Detlef and Maria Catharine (Petersen) Hansen emigrated from Gotheby, Schleswig-Holstein, Germany. They arrived in the Port of New York, on the Germania, on October 15, 1868. They brought their grandson, Emil MiIler, with them to America. He was the youngest son of their daughter, Catharine, who had died in Germany. They traveled to Clinton County to join a son, Friedrich August, who had emigrated two years earlier.
Friedrich August Hansen departed from the Port of Hamburg on the Bavaria. He arrived in the Port of New York on April 5, 1866.

Friedrich was born on July 5, 1838, in Fleckeby, Schleswig-Holstein. He served in the Danish Army during the Prussian-Danish War of 1864. In 1870 he was married to Trincke Ehrichs, daughter of Peter and Margaretha (Lass) Ehrichs.

They became the parents of seven children, two of whom died in infancy. They lived in Clinton County until 1872 when the family settled in Hayes Township in Crawford County. In 1906 they retired to Manning. Their adult children were: John Frederick, born November 21, 1871; Margaret "Maggie," born November 18, 1873; Mary, born October 20, 1876; Anna, born January 6, 1878; and Emma, born August 26, 1882. Friedrich died on May 17, 1922 at age 83 years. Trincke was born on March 4, 1842 in Schleswig-Holstein, and died June 11, 1925.
Johann and Maria Hansen's other son, Peter Friedrich, remained in Germany with his family until 1881. He was born on June 21, 1836, in Holm. He was married to Ida Margaretha Suhr on July 21, 1861. She was born on April 7, 1835, in Hegenholz. She was the mother of an illegitimate daughter, Magdalena Catharine Marquard, born June 22, 1856.
Peter and Ida were the parents of nine children: Adolph, Maria, Johann, Anna, August (a still-born son), Heinrich (who died as an infant), Theodor, and Hermann. Johann and Maria Hansen remained in Clinton County until 1884 when they relocated to Crawford County, to a 40 acre farm south of Aspinwall.
Johann Hansen was born on January 18, 1809, in Holm, Schleswig-Holstein. He died on February 28, 1901 on his farm near Aspinwall. He was 92 years old. Maria Catharina Petersen was born on February 8, 1811. She died on July 17, 1896, at 85 years of age.

I highlighted 2 of the children above in yellow.
Friedrich Hansen married my mother's great aunt, Trincke Ehrichs, so their children would be related to me on both the Hansen & Ehrichs side.
Their children would be related to Diana on the Hansen side.

Of course Peter Hansen and Ida Suhr who are highlighted in yellow are shown at the beginning of this feature.


Now we go into the "younger" generation Hansen relatives.

Herman Hansen (married Laura Karstens) - son of Peter & Ida


Erwin Hansen (MHS 1924) son of Herman & Laura


Erwin Hansen law office 1967
Army-Navy Coordination Group


Erwin Hansen 2nd from left - United Nations
Anthony Eden from England addressing the UNICO


United Nations Conference On International Organization - San Francisco 1945
Erwin is in this picture - part of security.

John R. Hansen (brother of Erwin)

John R. Hansen (brother of Erwin)
Lester Moore (formally of Manning) on the front right…he was John's administrative assistant


1960 Mary Hansen - wife of John R.

Francis "Irish" Brennan, Walt Hansen (brother of Erwin)

Verdis Hansen - son of August & Emma (Kusel) Hansen
Uncle to Diana

Angela & Janet, Erwin Stoelk (son of Lawren & Ida Hansen Stoelk)
Erwin was cousin to Diana's dad

Virginia Greteman, Duetta Switzer - Amos & Dorothy Kusel's wedding party 1944
Virginia was also a 1941 classmate of Dorothy
Virginia Greteman - daughter of Otto & Alma (Hansen) Greteman
Virginia was a cousin to Diana's dad

1902 Theodore "Ted" Hansen (owner-driver) - son of Peter & Ida Hansen


Ted & Mary (Brennan) Hansen 1943

Peter F. Hansen Manning Legion Drum & Bugle Corps - son of John (Johann) L. & Marie (Biehl) Hansen


Peter F. Hansen, John Campbell 1965

Peter F. Hansen WWII Veteran
Now we go into the Meyers part of the family - Anna Hansen married Henry Meyers


Henry & Anna (Hansen) Meyers

September 1929


Back: Alfred, Marvin, Henry
Middle: Tina, Henry, Anna, Ida
Front: Hilma, Florence

Anna (Hansen) Meyers


Henry Meyers
Meyers in-laws


Dorothy Herman, Frank Hoffmann, Helen, Leo Kleespies, Hazel, Raymond B. Kelsey
Dorothy married Alfred, Frank married Hilma, Helen married Marvin, Leo married Ida, Hazel married Henry E. Meyers, Jr., Raymond married Florence

Frank Hoffmann

1937-38 Dr. Raymond Kelsey Manning Legion Commander


Raymond Kelsey in front of Valentine's Bakey


1957 Raymond Kelsey with his son, Donn

Donn Kelsey Fireman 1st Class Washington, DC 1950


Florence (Meyers) Kelsey Manning Legion Auxiliary 1938


Top to bottom: Donn Kelsey, Dale Bingham, Clark Hershman - all were Veterans
Donn Kelsey MHS 1947, Dale Bingham MHS 1941, Clark Hershman MHS 1945


Lois (Wilhelm) Peters in her car - Donn Kelsey
Meyers kids


Back: Ida, Tina
Front: Hilma, Henry, Marvin

Ida (Meyers) Kleespies

Marvin Meyers 1917

Alfred Meyers


Robert Meyers - son of Alfred

Henry E. & Hazel Meyers


Henry Meyers 1939-40 Legion Commander


Hazel Meyers 1933 Legion Auxiliary president

1955 Anna Meyers 208 May Street before the house was moved.
William and Elsie Sibbel

Taken from the 2006 Manning Quasqui history book...
August and Bernadine (Riesberg) Sibbel farmed near Templeton, Iowa. August immigrated from Sebenrade, Westfalen, Germany and Bernadine (Riesberg) was born in New Vienna, Iowa. They had four children Francis (Mrs. William Stangl), Alvina (Mrs. Rupert Kasperbauer), William A., and Ella (Mrs. Walter Rohe).
August Hansen (who immigrated from Seestacht, Germany) married Emma Kusel. They had four children Ida (Mrs. Lawrence Stoelk-Glen Noe), Alma (Mrs. Otto Greteman), Elsie (Mrs. William A. Sibbel), and Verdis Peter Hansen. August and Emma farmed east of Manning and later moved to town. Verdis P. Hansen and his wife Ione (Kruse) then farmed his family farm.
William A. married Elsie Freda (Hansen) on December 30, 1924, and farmed the family farm near Templeton, Iowa. They had two children William Edward (known as Bill E) and Kenneth W. Kenneth was born in 1935 and died in 1936 at the age of three months from pneumonia. William A. and Elsie moved to Manning after retiring from farming in 1943. William E. went to Manning High School and graduated in 1947. He then went to Parsons College in Fairfield, Iowa, where he met Patricia Lightfoot. Pat is the daughter of Wilbur and Opal Lightfoot. William and Pat were married on December 30, 1950, and farmed north of Manning. They have three daughters. Connie married Robert Snyder of Breda and has three children Robert, Steven, and Debra. They also have two grandchildren and one step-grandchild. Diana married Robert Fagan of Adair and has two children William and Bettyjoe, and one grandchild. Peggy married Kenneth James (Jim Black Jr.) of Lenox and has two children Christopher and Andrew.
William Antone was born in 1897 and died in 1974. Elsie was born in 1900 and died in 1965. William E. died in 1968 at age forty from diabetes. Pat Sibbel is living in Carroll. Bob and Connie are living in Manning, Bob and Diana are farming near Manning and Jim and Peggy are living in Polk City, Iowa.

Pat & Connie

1974 Peggy Sibbel, Susan Rutz
1946 Back: Charles Schumann, Merlin Rostermundt, Louie Muhlbauer, Wilbur Karsten
Front: Paul Behrens, Bob Koch, Frank Wegner, Louis Bohnsack,

Bill Sibbel

, Allen Wegner, Willis Lohmeier

1947

Coach Bill Steneker,

Bill Sibbel

, Merlin Rostermundt, Willis "Whitey" Lohmeier, Bob Koch, Bill Strathman, Royce Rowedder, Assistant Coach W.G. Anderson
Front: Louie Bohnsack, Frank Wegner, Gene Wiese, Jim Farrell, Harvey Hargens, Wilbur Karsten

May 1983 Kindergarten

Back: Virginia Dethlefs, Ryan Ranniger, Clinton Stammer, Daniel Stribe,

William Fagan

, Robin Hinners, Brenda Weller
Middle: Jason Irlmeier, Eric Foutch, Matthew Detlefsen, Sara Jackson, Brandy Wilson, Pam Keegan
Front: Jennifer Knueven, Tina Hagedorn, Brian Nissen, Brenda Muhlbauer, Becky Lampman, Jenny Croghan

1987 Third Grade, Zane Diersen teacher

Back: Andrea Ehlers, Nancy Stammer (student teacher), Sean Clark, Ryan Pfannkuch, Matt Schultes, Tim Ferneding, ?James Clark?, Dale Hargens
Middle: Brandon Olberding, Kyle Lohrmann, Jackie Ranniger, Shaun Grau, Josh Moore, Kyle Anthony
Front: Christian Jahn, Jason Harvey, Lynsie Behrens, Bryan Rohe, Michelle Morlok, Joe Thielen, Jackie Rauch, Leah Carter,

Bettyjoe Fagan

William Fagan MHS 1995 & Betty Jo Fagan MHS 1996

As a side note: I don't have any other Fagan or Sibbel pictures to show because those families are outside of Manning. I work on Manning and Manning connected/area collections, but just don't have time to go much outside the Manning area for historical preservation.
I'm having a hard enough time getting all of the Manning projects scanned and worked on.


If anyone is related to or a descendant of the Sibbel, Meyers, Hansen, Suhr, Petersen, Kusel, Grau, Kleespies, Kelsey, etc families and can help with more pictures and information and obituaries - please contact me.
Thanks,
Dave Kusel

This is what is GREAT about Manning!!!
Citizens constantly working to maintain and improve upon all aspects of the community.
The tally is in… WCIHF was able to raise over $8,000 last week!
That is a tremendous accomplishment and it is all due to the generosity of our community members,
Manning Regional Healthcare Center vendors and business partners, the Foundation board members,
MRHC staff members, golf participants, and donors.
Thank you for making the 2019 Golf Classic a success!
There are PICTURES posted on the West Central Iowa Healthcare Foundation Facebook page. We tried to capture some of day's moments to share with everyone. 'Like' the page and you can view the photos - ENJOY!
Handing out awards and prizes is the highlight of the day, so Thank You to this group
for their Cash Donations, Pin Prizes, Flight Prizes, Chipping Contest Prizes, Raffle Prizes & Silent Auction Prizes.
Wild Rose Casino Motor Inn Larry Hagedorn The Observer
Vision Care Clinic Veterinary Associates Stone Printing Graphic Edge
Carroll Broadcasting Graham Tire Holmes Murphy &nbsp Denny Garvis
West Central Iowa Rural Water Molly's / Molly Muhr Jet Express Casey's General Store
Manning Regional Healthcare Center Linn Block Iowa State University University of Northern Iowa
Omaha's Henry Doorly Zoo Blank Park Zoo Foundation Servi-Share (Iowa Hospital Association) Northwestern Mutual Insurance / Jeanne Kerkhoff
---
It was a hot, humid day on the golf course last Friday, but it didn't slow down the fun!
<![if !supportLists]>· <![endif]>We had 4 MRHC vendors join us in the morning: Brown's Medical Imaging, Hauge Associates, KDSN and *Seim Johnson.
<![if !supportLists]>· <![endif]>In the afternoon, teams from *First National Bank, *Holmes Murphy, *Puck Enterprises, *MRHC, Manning Municipal Utilities, AGP, State Farm, Home Mutual Insurance, Soll's Service, Dr. Josh & Kellee Smith, and Virginia Rasmussen participated. (*sponsors)
<![if !supportLists]>· <![endif]>Siouxland Urology and Emerge Marketing Solutions sponsored holes, and Senior Life Solutions sponsored the morning and afternoon refreshments.
Tournament Results are as follows:
1st Flight / 1st Place: State Farm Insurance - 54
1st Flight / 2nd Place: Home Mutual Insurance - 57
2nd Flight / 1st Place: Virginia Rasmussen - 61
2nd Flight / 2nd Place: AGP - 66
<![if !supportLists]>· <![endif]>Closest to the Pin Winner - women: Chris Wiese (Golf Umbrella donated by Graphic Edge)
<![if !supportLists]>· <![endif]>Closest to the Pin Winner - men: Scott Dreier (Sunglasses and Hat donated by Vision Care Clinic)
<![if !supportLists]>· <![endif]>Longest Putt: Jeremy Carroll (putter)
We'd like to thank all these sponsors and teams for spending the day with us!
<![if !vml]> <![endif]>
Thank you to everyone who purchased Raffle Tickets… The boxes were very full when we did the drawing!
The winners are:
<![if !supportLists]>· <![endif]>Omaha Zoo, Casey's Card, Giant Jenga - Doug Greving
<![if !supportLists]>· <![endif]>ISU Football Tickets, Hickory Park - Susie Schilling's (WCIHF Board Member) daughter
<![if !supportLists]>· <![endif]>Blank Park Zoo, Casey's Card, Giant Jenga - Jamie Blum
<![if !supportLists]>· <![endif]>Car Detailing, Oil Change Package - Dr. McLaws
<![if !supportLists]>· <![endif]>$200 Cash - LeeAnn Christensen
Thank you to our online bidders! It was fun to see the bids roll in for the baskets throughout the auction.
Final results for the Silent Auction on Friday at 5pm were the following high bidders:
<![if !supportLists]>· <![endif]>Basket #1 - Pioneer Woman slow cooker package - Brian Lage
<![if !supportLists]>· <![endif]>Basket #2 - Dog Food package - Denise Doyel
<![if !supportLists]>· <![endif]>Basket #3 - Wine/Wine Glasses package - Laurie Bruck
<![if !supportLists]>· <![endif]>Basket #4 - Wild Rose Casino Package - Larry Hagedorn
<![if !supportLists]>· <![endif]>Basket #5 - The Observer package - Virginia Rasmussen
<![if !supportLists]>· <![endif]>Basket #6 - Trail Cam package - Shelli Lorenzen
<![if !supportLists]>· <![endif]>Basket #7 - Olde is Golde package - Virginia Rasmussen
The Chipping Contest proved to be a Pretty Big Challenge! Those who participated got entered into a drawing.
Chipping Contest Winners were:
<![if !supportLists]>· <![endif]>Adventureland Tickets: Rick from Holmes Murphy
<![if !supportLists]>· <![endif]>UNI Football Tickets: Austin Haubrich
<![if !supportLists]>· <![endif]>For making 2 Shots into the Heart: Austin Haubrich
The day was a success, and no one got heat stroke! J The West Central Iowa Healthcare Foundation sincerely appreciates those who participated and contributed to the day. The funds raised will help us continue to promote health and wellness for the residents of Manning and the surrounding communities. The Foundation is a partner to Manning Regional Healthcare Center in providing the best possible care to our friends and neighbors!
Thank you for supporting WCIHF!

The IKM-Manning Fine Arts Boosters are again offering families in our district the chance to purchase their children's school supplies for a flat fee.
The Boosters will purchase the supplies, put them together for your student & then parents just have to pick up their child's supplies the night of their open house.
These school supply orders are only for kids Preschool through Middle School.
Orders may be placed by contacting Bobby Doyel at 515-971-6163 or Beth Swearingen at 712-830-7063. Orders are due by: Wednesday, August 7, 2019.
All proceeds will go back to promote the Fine Arts programs for our kids! This one stop shop is a win, win for everyone!
Here are the following School Supplies Fees per grade.

Preschool
Irwin
$22

Preschool Manning
$16

TK/K
$30

1st
$34

2nd
$24

3rd
$22

4th
$44

5th
$46

6th
$51

7th
$51

8th
$51

In an era that way too many people are constantly complaining about how other people interact with them...what they deem as negative - I admire all the great interactions I find Manning people had during their lives with so many of the other citizens around them.
Even with the limited amount of pictures I am able to feature in these tributes to people who have passed away, they give a good idea of how many lives these people touched.
Then consider the family members of that deceased person...they interacted with hundreds more people. This basically defines what a community is like and I see a tremendous amount of POSITIVE interaction and community involvement in the pictures I'm able to feature for the various tributes.
Rita Zerwas


June 7, 1928 - July 23, 2019

Rita with her daughter, Jennifer
Mass of the Christian Burial for Rita Zerwas, age 91, of Manning, will be 10:30 AM on Friday, July 26, 2019, at Sacred Heart Church in Manning with interment in Sacred Heart Cemeter in Manning.
Visitation will be from 5 P.M. to 8 P.M. on Thursday, July 25, 2019, at Ohde Funeral Home in Manning, with a Prayer Service at 7 P.M.
Fourth Grade Teacher: Rita (Theobald) Zerwas

Back: Delores Ahrendsen, Darlene Eckholdt, Ruth Ohde, Carol Vollstedt, Patty Sextro?, Susan Paulsen, Shirley Venteicher, Priscilla Hiatt, Susan Jansen, Barbara Vollmer
Front: Judy Wegner, Linda Fisher, Janice Jensen, Marcia Martens, Marilyn Bogatzke, Berneil Antone, Marilyn Sonksen
1951 Fifth Grade Teacher: Rita (Theobald) Zerwas

Back: Miss Rita Theobald, Ron Bromert, Phil Knaack, Larry Rix, Ron Mohr, Sharon Schrum, Nancy Loftus, Donna Mundt
Middle: Mary Frahm, Linda Paulsen, Linda Warner, Shirley Beckman, Mary Jentsch, Julia Johnson, Dave Sextro
Front: Paul Hass, Joel Grundmeier, Edward Neubaum, Sandra Dammann, Linda Heithoff, Ron Vogl
Twin sisters


Rita & Theresa Theobald

Between 1948-51


Theresa Theobald - 5th, Rita Theobald Zerwas - upper elementary combination, possibly Myra Hansen

Rita Zerwas 6th grade, Theresa Theobald 5th grade (1949-50)
From the 2006 Manning Quasqui history book.

Francis J. and Rita Zerwas were married on July 8, 1952, at St. Mary's Church in Mapleton, Iowa. Francis "Frisco" James was born November 27, 1922. He was the youngest of four sons and two daughters born to Philip and Agnes (Brunnier) Zerwas of Manning. Rita Marie was born June 7, 1928, to John and Mary (Hupke) Theobald of Mapleton, Iowa.
Francis spent most of his life in Manning except when he attended Iowa State University and was a pilot in the Navy Air Corps during World War II. The Zerwas family was in the telephone business that they sold in 1967, to United Telephone Company. Francis continued to work as area manager until his retirement in 1982. He was active in community affairs: fire department (chief), Rotary Club (president), city council, county ambulance board, golf course board, director of Manning Trust and Savings Bank, charter member and director of the Development Corporation, and Sacred Heart Church council. Francis passed away February 5, 2004.
Rita grew up in Mapleton, Iowa, and attended Wayne State College in Nebraska. In 1949, she came to Manning and joined her twin sister, Theresa, teaching in the Manning School District. Rita taught full time for one year in Ida Grove and four years in Manning. She was a substitute teacher in the Manning schools for over 35 years. Rita belongs to several clubs and does volunteer work in the community. She also sang in the Sacred Heart Church choir and taught CCD for many years.
Four children were born to this union: Jennifer, Jessica, Bradley, and Joanna.
Jennifer married Robert Beck, son of Harold and Alice Beck, in Manning on October 12, 1974 and was the recipient of the Alice Buffett Outstanding Teacher Award in 1999. They currently reside in Omaha, Nebraska, where Bob is a barber and Jennifer teaches in the Omaha Public Schools. The couple has three children. Stephanie is a teacher in Omaha. Brian is working toward his master's degree in geology at the University of Iowa. Katie is a senior at the University of Minnesota majoring in business. She was a member of the 2002 U.S. Junior Curling Team that captured the world championship in Canada.
Jessica married Gary Graner, son of Ross and Darlene Graner of Manning, on August 14, 1976. Jessica is a CPA and works at Creighton University. Gary teaches in the Omaha Public Schools and is the head basketball coach at Burke High School. They have four children. Matthew attended the University of Iowa and is now a senior at the University of Nebraska at Omaha studying engineering. Steven is a sophomore at Loyola University in Chicago. He is studying pre-med and plays on the soccer team. Michelle is a junior at Burke High School, and Allison is a sixth grader at St. Pius/St. Leo School.
Brad graduated from Iowa State with a degree in architecture and from Drake University with his masters in business. He lives in San Diego, California, where he works as project manager of construction at General Services Administration (GSA).
Joanna married Jim Wanninger son of Billy and Lue Wanninger of Manning, on May 28, 1988. Both graduated from the University of Iowa. Joanna works for Central Financial Group. Jim works at General Casualty Insurance Company. Jo and Jim have two children: Scott a sixth grader and Rachel a third grader; both attend school in Johnston, Iowa, where the family lives.

Jennifer Zerwas MHS 1972

1966 Deb Schroeder, Jessica Zerwas - (MHS 1974)

Bradley Zerwas - (MHS 1977)

Joanna Zerwas - (MHS 1984)
Children of Phillip and Agnes (Brunnier) Zerwas


1980s Sister Agnese FSPA (Alice Zerwas), LeRoy, Eugene, Sister Mary Philip (Phyllis Zerwas), Frances

Francis Zerwas - MFD 1954

Francis Zerwas - WWII

Francis Zerwas & LeRoy Zerwas - WWII

Francis Zerwas - WWII

Francis Zerwas (right) Manning Telephone Company 713 Third Street owned by the Zerwas family
Telephone switchboard installation January 1956
Kellog Switchboard & Supply Company, Des Moines, Iowa


Francis Zerwas standing upper right
Phil Zerwas kneeling lower right

Phillip Zerwas

Frances Zerwas - Save More grocery store in background (now Plastico)

Frances Zerwas, Rita Zerwas, Mildred Joens (Ben's wife), Martha Hagedorn
Bowling party in Saunder's Steak house north room

Brian Joens 34, Brett Monson, Brad Zerwas 44 - MHS vs Denison 1977
1951 Fifth Grade

Back: Miss Theresa Theobald, Dave Peters, Bernard Jones, Dennis Grimm, Barb Johnson, Jeanette Fink, Glen Ahrendsen
Middle: Beverly Dalgety, Hans "Junior" Bonnesen, Sharon Niederfank, Susan Rowedder, Sam Musfeldt, Gary Monson, Marilee White
Seated: LaVina Seals, Roger Reinke, Betty Hoffman, Larry Handlos, Sylvia Vollstedt

The Manning Exchange
linked on the left
I know it is antiquated and very old fashioned, but my message board that I've been maintaining since 1998 has helped many people with their quest to find Manning history and also has been used to promote Manning events.
I know it has nothing over the modern social media sites, but it is just for Manning people and about Manning people...also it is only for positive messages - I do not allow any spam or negativity, so it is a special forum to me.
Nancy (Stoberl) Stammer has posted a message about the upcoming class of 1969 reunion on the Manning Exchange...feel free to post any questions/comments you may have...or just read the message.
Nancy and her husband Calvin have been big supporters of my history projects so I thought I would return the favor and help them get the word out about the MHS class of 1969 reunion.
Click to go down memory lane

I'm currently working with a Keat descendant.
We are sharing pictures and information and are hoping that other Keat descendants and relatives will come forward with pictures and information.
I've added some of the new Keat military information to their respective names in the Veterans' section.
This is where I would like to start with other Keat connected individuals - military pictures, documents, discharge papers, honors, medals, etc to scan and add to their stories and my Manning database.
Obituaries that I don't have for the Keat and connected family members will also be very helpful.
Other family names that married into the Keat family: Tate, Groteluschen, Campbell, Schultz, more.
Here are the Keat connected Veterans we are looking for pix and information: Civil War, Martin Van Buren Tate; WWI, Harry Keat & John Keat; WWII, George Keat & Leola (Keat) Petersen; Korean era, Wesley Keat, Sr., & Larry Keat.
My newly found Keat friend is been digging around and has been sending me a number of obituaries...one was of a lost Kusel relative of mine.
Another one is of Hotchy. Anyone my age and older should remember Hotchy's popcorn stand next to the Crystal theater. His name was George Parish and you will probably remember he was blind, but I doubt you knew he was a WWI Veteran.
So all of these obits I've been receiving are really helping me with my Manning family and Veteran historical research.
Sadly, like so many modern day obits and especially those written in the big cities, these obits are short on historical and family facts, and often have a number of errors.
BUT because I've worked on Manning history for so long and have an extensive database, I'm able to correct at least some of those errors and also add more "facts" so at least the reader will know which family the person descended from...

One is the loneliest number!!!
I was recently contacted by a lady who is trying to find her blood relatives. After several e-mails back and forth, we now know that she is actually a distant cousin of mine.
She determined through DNA tests that my third cousin and third cousin, twice removed are in her blood line…two different branches of my Kusel/Friedrichsen tree.
Below is some information about which Friedrichsen branches she connected to but at this point is not able to determine the exact branch she comes from.
Julie, born in 1971 in Des Moines, is looking for help in finding out what her family bloodline is.
Her adoptive parents are deceased and the hospital where she was born apparently destroyed the archival records...courthouse records do not exist.
She recently took a DNA test and found 2 matches in the Henry & Rosa (Kusel) Friedrichsen family tree.
One specific match was in the Edward Friedrichsen line and the other match was in the Herman Friedrichsen line so it appears she does descend from one of the Henry & Rosa Friedrichsen lines.
Like so many people who were adopted out, Julie would like to know where she comes from and who her living relatives are, and hopefully get to know some of her long-lost "cousins."
She is not out to judge anyone or look for any type of compensation...just searching for family connections.
Most secrets in small communities are never 100% secret, and generally when an adoption occurs, other family members and neighbors have some knowledge of these events...so if you can help Julie with her quest in finding out which specific branch she comes from - she would be very grateful.
These are the children of Henry & Rosa Friedrichsen: Clara (Friedrichsen) Wiese, William, Helena (Friedrichsen) David, Julia (Friedrichsen) Borkowski, Flora (Friedrichsen) Polzien who had no children - only step-children, Edward, Emil who was never married.
I can appreciate the privacy of situations like this. Over the last 20+ years I have actually helped several other adopted or born out of wedlock individuals make contact with their biological family members...all of which turned out great with happy reunions.
I also can understand that this knowledge might upset some of the family members, which is not my goal, nor that of Julie.
But having worked on Manning family history for over 40 years, I have come to understand how very important "family" is to most people.
I have pictures of some of my great-great-grandparents and pictures of all my great-grandparents and under, along with a lot of family information and history, so I am fortunate and cannot fathom how difficult it must be for someone who knows basically nothing about their family ancestry.
All families have divorce, out of wedlock births, and adoption somewhere in their family tree. This is nothing to be ashamed of or judgmental about, but a fact of human existence.
So if you can help Julie, please send me an e-mail and I will forward her your information.
IF you choose to be anonymous to Julie, but still willing to provide me with the information, I will maintain your privacy and forward the other information to her.
If you want to remain completely anonymous, you can fill out the form on The Manning Exchange linked on the left side frame and submit it.
You can put in a fake name and don't have to add your e-mail address.
Just fill in the required information, answer the security questions, and then submit the information.
I control what/when information is actually posted, so I'll just copy your information and then delete the message...it won't get posted.
Thanks,
Dave

I'm always watching for picture postcards I don't have scanned that are for sale on E-bay.
Right now there are quite a few for sale, but none that I don't already have at least one if not several scans from originals.
There are also 2 that are listed as Manning but they are not.
When E-bay began I could get post cards for only a few dollars, but that obviously has changed a lot now.
Fortunately I had been gathering old Manning postcards and scanning them from local sources for decades, so I haven't had to purchase many off e-bay, but once in a while I'll see a postcard or old Manning photo that I don't have.
If they are reasonably priced then I might bid on them.
I also may purchase some of them even if I already have scans or a hard copy original, if they have information on back or are in better condition than the scans I already have.
Someone recently purchased a reprint copy on e-bay of this first image (shown below). What they purchased wasn't the original postcard but a reprint made from the seller's scan of an original postcard.
Years ago I scanned an original postcard of this image but it is not the high resolution I make today, so hopefully someday I'll run across another original postcard of this image.
I have several scans of the image of the second picture (shown below) but would like to have the person who purchased the one on e-bay send it to me to make a high resolution scan of it...I assume a Manning connected person purchased it.
I may run into another original postcard someday to scan but I'm also interested in scanning the information on the back of that Mueller corner postcard recently sold on e-bay.
So if you are reading this request - please e-mail me so I can work it out to get that postcard from you to scan. I do NOT want to keep it but scan it with my professional scanners/software.
By the way I have scans of many different angles and years taken at the old Mueller intersection on Main Street - and also from the 5th Street intersection shown below.
By the way, if anyone has old Manning postcards - and you are planning on throwing them away, or selling them - please consider letting me scan them first.
If you have old Manning postcards but want to keep them, I still would like to scan them...even if I might already have scans of some of them.
And to make it perfectly clear - I do not make money off of the scans I make or the history I scan and add to my database.
My historical preservation projects have cost me thousands and thousands of dollars over the last 45 years, and anyone who pays attention knows I share my work freely - no ads to annoy you with, and no logins to pay for on my web pages.
All I ask in return is for people to share their old pix and history with me so I can scan them into my database.

Kinderfest June 16, 2019
where past and present meet
From the very beginning of Manning's existence in 1881, the citizens realized that all work and no play would not make for a quality of life needed for a healthy community.
So in the fall of 1881, the very first event to celebrate the life of the community and entertain the kiddies was called the "Thanksgiving Hop."
Then each year thereafter an annual event was held specifically for the children and on February 9, 1882, the Manning Schuetzen Verein (incorporated under the State of Iowa laws on April 11, 1879) officially organized and later in the year held the first Kinderfest (children's festival) which has continued each year except 1 year during WWI and 2 years during WWII...While probably debatable and maybe not provable, Manning's Kinderfest can lay claim to the longest consecutively run community event in Iowa.
While there were much older community events around the state, they eventually died out.
Today, we have a few children and their families living here whose great-great-great-grandparents attended Kinderfest in their day.
Here are a few more sneak preview images - later on I'll add the full complement of pictures and some background information about them.

June 17 2:00 p.m. Rain
It is always amazing how we usually get a threat of rain during Children's Day...sometimes it will rain right before or at the end of the day, but there were very few Children's Days that rained out.

Manning Hillside Splash


Click for a printable flier

In January of 2018, I created this historical perspective linked below about recreation in Manning and also information and graphics for the current proposed project for the Rec Center.
It shows how projects don't get done overnight and also how very important volunteers and donations are to every project.
Update on the Hillside Splash project
On May 15, 2018, the city council approved $400,000 in matching funds for the proposed Hillside Splash project. JEO Consulting has been working on design ideas and a proposal to complete this project in 3 phases.
Phase 1 will begin in 2019-20 with construction beginning in 2020-21, or as soon as funds are raised.
A zero-depth pool with some play features are planned in phase 1, with the slide aspects in phase 2, and a spray pad for phase 3.
Click on the link below to see some very interesting history on how Manning achieves so many amazing things and is now working on another unique project.
Manning Hillside Splash

Oh the Fun of playing in the Sun (1968)


1909 cartoon about 2 boys nabbing their friends' clothes while "skinny dippin.'"

History can be as complicated or simple as people make it.
What's wrong is when self-appointed "history police" take it upon themselves to be the ones who determine what history we should keep and what history they feel needs to be destroyed...they are the "book burners" of today.
They spout all kinds of sophomoric statements, which most of the time have no basis in fact or historical perspective - only what they believe their truth is, and anyone who disagrees with them is evil or represents what they claim is bad.
I saw this item on E-bay and purchased it. It caught my eye from the standpoint of several historical aspects so I felt it needed to be preserved in my Manning Historical Database.
More commentary about this item coming...

There are so many ways to preserve and present history...pictures, video, audio, written words, and sadly, in many cases - nothing is done so individuals and events just disappear completely over time.
In 2016, I sat down with Orland to get his military story and also his "Manning" story.
Below is a link to one of the audio sessions I had with Orland. I'm using this audio and other sessions to create a story about Orland's life...
One thing nice about capturing audio is you get to not only hear the voice of the person featured but you get to hear his laugh and inflections in the way he uses words.
The audio is about 1 hour long. I removed some of the dead space and less important parts of the conversation and hope that you will take the time to listen to Orland talk about some of the highlights about the Manning Ag Center history.
Orland Fara remembers...February 2016
An observation I made during Orland's funeral was the lack of attendance by business people and Manning citizens in general. I realize many of them paid their respects at the viewing the day before and the church is relatively small but having attended funerals for 50+ years and knowing Manning history...society has changed a lot - it was quite common when a businessman passed away years ago that the businesses on Main Street closed down during the funeral and most of the owners attended the funeral.
Here are just two examples.
Ulysses L. Patton
July 30, 1908
ONE OF OUR OLDEST PIONEER CITIZENS PASSES AWAY LAST SUNDAY AFTERNOON.
Was a Member of the City Council for Fifteen Years and on School Board for Nine Years.
Mr. Patton has been in the stock business in Manning for a number of years and was associated in the business with his son, Dwight, at the time of his death. As a token of the esteem in which Mr. Patton is held by the business men here every place of business in the city was closed from 10 to 12 o'clock, during the time of his funeral and all public work was suspended the entire day.
John Frahm, Prominent Business Man Died Tuesday
Entered Into Rest May 28, 1940 At Home Manning
The spacious funeral home and every, available place around the premises was occupied by friends during the services. Every business place in town was closed in his respect during the services.
The deceased leaves many memories and some heritages which will endure through Manning's history. He was one of the towns leading citizens; a man of pleasing personality; jovial; kind and honorable. He was a good friend to have and he had a host of friends. The Chamber of Commerce, Manning, 3-Mile House and 5-Mile House Schuetzen Verein, of which he was a member, and other organizations always found him a willing worker and liberal giver. The town and community will feel his departure in losing a faithful helper and progressive citizen. He was a faithful husband and a kind and loving father in his home and gave himself unselfishly for the comforts and good of his family.
Military honors

Another reason why more citizens should have attended the funeral was to honor and show respect to Orland for his military service...a Veteran of the Korean War.
Now these comments are solely my own and not intended to judge/criticize anyone but just as an observation of change over the years.
Orland Fara


June 25, 1931 - April 22, 2018

Visitation Wednesday April 25, 2018 , 3:30 PM - 7:00 PM at Ohde Funeral Home, Manning
Funeral Service Thursday April 26, 2018, 10:30 AM at First Presbyterian Church, Manning
Visitation resumes at church at 9:30 AM.
Interment with Military Honors will follow the funeral at the Manning Cemetery
More information and pictures coming...

Please visit the Manning Exchange for local news, articles, and information...a work in progress.

Many upcoming events.

Korean War Veterans continues
There are lots of Manning Veterans of the Korean era with no pictures or information.
Will you be in the Manning Veterans' book???
Unless more post-WWII Veterans come forward there will be a lot of 1946 to present day Manning connected Veterans missing from the book.
For those of you who are occasional visitors to the Manning Exchange - please make sure to click on the "archived articles" section where previous featured stories are kept.
Click to visit the Manning Exchange

1 example from the Logeland Studio wedding packets.

There are still quite a few Logeland Studio wedding packets available.

Click to read about this important project.
It will help to financially support the Manning Veterans' history book project.

What makes up a community?
Just ONE person
who is a son or daughter
who is a brother or sister
who has a school chum
who is related to someone in that town
whose friend has a friend in that town
whose friend is related to someone else in town
who may have moved away but still thinks of the place they grew up as home
We would like to hear from you, the "1983 Leaders of Tomorrow" who have relatives and chums in your hometown of Manning, Iowa.
In their own words
Attention "1983 Leaders of Tomorrow"


Who is the sister of the meteorologist linked below?
Click to see the answer in her own words

Who grew up on a farm south of Manning, has chased tornados, and is now a meteorologist for the National Weather Service?
Click to see the answer in his own words
I have been receiving questions from various "1983 kids" about what type of information we would like them to write about.
Please read through the meteorologist's story to get ideas for you own personal write-up.
Then send me an e-mail so we can work out your story.
Note: Your story does not have to be as thorough as found at the link above but at least send us a couple paragraphs to bring us up to date from 1983. Here is the DIRECT link to the 1983 web page.

Parents of the "1983" kids - please encourage your children to send in their updated information and any pix they may want to include.
Sometimes a little nudge by mom or dad will get the ball rolling!
Each 1983 "Leader of Tomorrow" has interesting family history.
Here are the names of the "1983 kids" who we are looking for an update from...
Aaron & Courtney Potthoff, Adam Croghan, Andrew & Amanda & Brandon Puck, Alex & Abbey Ranniger, Allison & Megan Keese, Angela & Heather & Michele Hass, Angie & Alan Irlbeck, Bradley Christensen, Bryan & Nathan Rohe, Chelsea Souter, Christin Ann Fara, Christopher Wegner, Cole & Ty Henderson, Dale & Vanessa & Derek Hargens, Daniel Wayne Tibben, Daniel & Janelle Stribe, Dawn & Derrick Rohe, Dawn & Michelle Willenborg, Elizabeth & Jamy Zinke, Ericka & Andrea Ehlers, Gary & Beth & Tim Ferneding, Heather & Jessica & Jimmy Switzer, Jackelyn McKeighan, Jamie Jo Irlbeck, Jeffrey & Joey & Jeremy Irlbeck, Jeffry & Kelli & Jason Lorenzen, Jeremia Rex Macumber, Jennifer & Jason & Renee Knueven, Jennifer & Jeremy Misselhorn, Jeremy Puck, Jessica Rasmussen, Jill Kienast, Joe Stein, Joseph & Mackenzie Hinners, Kasie & Andrea & Amy Lorenzen, Kenzie Kae Kerkhoff, Lauren & Shad Bauer, Marte Wanninger, Matthew & Mandi Weitl, Melissa & Angie Pfannkuch, Michael & Amy & Jeremy Kasperbauer, Michael & Michaela Hargens, Melissa & Michaela Vinke, Michael & Matthew Siepker, Michaela & Crystal Ehlers, Natasha Vonnahme, Ryan & Rachel Pfannkuch, Sabrina Lee, Sarah Kaszinski, Sheri & Trena Bell, Tara Zeman, Stephen & Ryan & Darren Andersen, Tonya Jo Wurr, Tiffany & Michelle Jahn, Tim & Matt Hugeback, Brian & Katie & Steph Beck, Troy & Robin Wanninger
If you send me some information about yourself, I may also be able to find some pictures of your parents, grandparents, family members that I have in my database (as shown above).
We can use them in your story along with your "1983" picture.
We'd like to hear from you !!!
What ever became of the
1983 "Leaders of Tomorrow"
Have some of your "Dreams" come true?

"Let it be known that he who wears the military order of the purple heart has given of his blood in the defense of his homeland and shall forever be revered by his fellow countrymen."
George Washington, August 7, 1782
Just as a reminder: the Manning History book committee continues to work on a Manning area Veterans' history book project.
For those of you who are Veterans or have/had Veterans in your family - will you come forward?
The history book committee will do their best to get as many pictures and information about the 1000+ Manning Veterans but we can't do it all by ourselves.
How many small communities do you know have published 5 history books? The first one was the History of Manning 1898, then the 1981 Manning Centennial book, next the 2006 Manning Quasqui book, and most recently the 2009 Manning School history book. Probably the last book to be published will be the upcoming Manning Veterans' book - unless someone comes forward in the next generation to take over these projects after I'm gone. Will you help with the Veterans' history book project? If you are a Manning connected Veteran or are presently serving and do not submit your military connected pictures and infomation you probably won't be in this once-in-a-life-time Manning Veterans' history book. With a limited number of volunteers we can only do so much on our own but will try to get pictures of as many Veterans as we can. There are over 1000 Manning Veterans so we have a long ways to go before the book can be published.
Manning Veterans are slowly coming forward and below is another example. We hope to eventually get more pictures and information for Mike to put in the book but for now this is what I have to show to you.
Amos Rutz WWII
One thing that many Veterans and people who are submitting information have not fully understood is that this next Manning history book is specifically a Veterans' only book. It won't be like the Centennial or Quasqui history books were, where there is a Veterans' section along with other community aspects. We are aiming for a 2-volume book (around 1090 total pages) which will really be unique!!!
This book will be ALL Veterans' information (and the post auxiliaries) - hence it won't be a "Name, Rank, and Serial Number" only history but we want a complete history for each Veteran.
For instance - below is Louis Boell's picture and the information that was published in the Veteran section of the 1982 Aspinwall Centennial history book. It has the basic information but we are looking for more and I spoke to Louie by phone and he sent more pictures and information - also for his brothers.
To see what Louis submitted click on the link underneath "Are you a Manning Veteran" shown below.
Note: we also want some family background such as parents and grandparents. All too often you will only see just the Veteran's name with their basic military information but without the family connections it will be difficult for future historians and genealogists to know for sure who this person belongs to.
Are you a Manning connected Veteran?
I would like to hear from you!!!
We are starting a Manning Veteran history book project and if you don't come forward you may not be included in the book. NOT because we want to intentionally leave you out but because you didn't come forward.
Same goes for those of you who have Veterans in your family who have passed away. If you don't come forward and help by submitting Veteran connected pictures and information your Veteran may not be included in this once in a life-time Manning Veterans' history book.
Please e-mail me about your Veteran questions manningveterans@davidkusel.com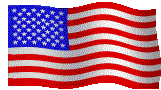 The United States flag
is proudly displayed here and NO other flag is as IMPORTANT!
1 Manning citizen served in the War of 1812
48 served in the Civil War
1 served in the Indian War
3 served in the Spanish American War
300+ served during WWI
550+ served during WWII
87+ served in the Korean war era
65+ (more names need to be found) served in the Vietnam era
55+ (many more names need to be found) served from 1975 to present
26 paid the ultimate price with their lives defending the U.S. Flag
Are you a Manning Veteran?
Are you currently serving and have a Manning connection?
We are starting the Manning Veterans' history book project
Don't wait until you see "Deadline" or it WILL be too late!!!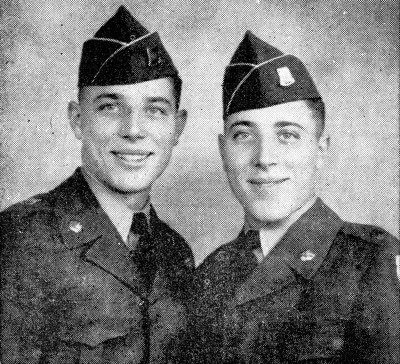 Click to read promos for the Veteran book
There are a lot of WWI and some WWII Veterans pictures with no IDs.

Before you spend time scanning pictures
please look at these instructions

I appreciate your efforts scanning pictures for me but if you only make low resolution scans you are really wasting your time. High resolution scans are the best and only way to really preserve those old pictures.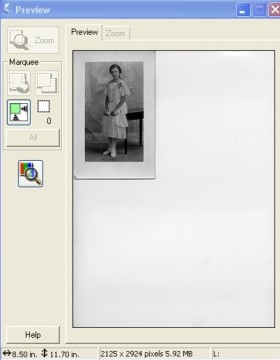 Click to see the tutorial
If you simply don't want those old family pictures you inherited please don't throw them - send them my way.
A lot of times I can recognize a face or location in those old pix.
---
One thing to keep in mind while you are looking for pictures - if they are glued in old scrap books please do NOT try to pull them out or cut them out. I can scan the whole page of the scrapbook and crop out the pictures you want to use in the book. If you attempt to forcibly remove the pictures you will probably damage them and when I scan them that damage will probably show up. This means I'll either have to use my graphics program to touch up the damage which can take a lot of time, or if they are badly damaged I just may not even take the time to scan them.