Air Force "Off We Go into the Wild Blue Yonder"

In 2011, Mervin Christensen was interviewed by his family. Below is the rough draft of that interview about his military service.
I also received several pictures to scan and have now asked for military and discharge papers and any other photos they may have to help finalize Mervin's story.
Mervin passed away in 2012, so we are fortunate to get these memories and notes, first-hand from him.

Anyone connected to Manning and is a Veteran, I encourage to contact me so we can work on your military write-up. All of these stories takes a lot of time to work on and photos need to also be scanned and edited, so please do not delay.

Mervin in Korea

Mervin Volunteered for military service and enlisted on January 27, 1953, for a period of four years.
He attended boot camp in California where he trained for three months…at the time he held the rank of Airman 3rd class.
The Air Force wouldn't let men drop out after boot camp.
Next he was sent to Amarillo, Texas for six months, and then to El Paso, Texas, and after fourteen days he joined 9000 troops of all branches and headed on a transport ship to Japan.
For three months he worked as a jet mechanic in a hangar, overhauling planes coming from Korean combat. He worked seven days a week at this job. During his off-time he went to bars in Japan and drank Saki…"Ugh" was Mervin's memories to the taste.
He repaired a lot of holes from bullets during battles in Korea. He also spent some time working on planes on the flight deck of a ship.
A horrible memory was when Mervin saw a worker sucked into a jet engine "bloody mess" was his response, but apparently the worker was still alive after the incident and Mervin did not know if he survived or not.
Most of the time the weather was hot and muggy.
Next he spent one month on Formosa.
Occasionally he would send some pictures to his wife, Sondra.
While overseas, his wife, Sondra, lived in Atlantic.
He returned home on a ship which took ten days to reach San Francisco…"Good to see the Golden Gate Bridge - what a relief."
He took a bus to Omaha where he met his wife. It was too expensive to fly at that time and why he took the bus.
He spent 18 months in Rapid City, South Dakota, before his discharge.
Mervin lived off-base and achieved the final rank of Airman 1st Class.

Mervin in front of his barracks - unknown location


Fortunately, Mervin wrote on the backs of several of his pictures, which helps figure out where they were taken...this is why all living Veterans need to go through their photos and scrapbooks and (not write on the backs) start a notebook to write down captions and memories for the pictures.

Mervin in full gear


F-86 that Merv worked on

Mervin - high school graduate
While my database is quite extensive, I don't always have individual pictures of all family members I feature in these web page stories...missing below are Mervin's wife, Sondra, and their son Mike.
I can usually find other pictures of the person being featured which shows how they participated in the community...here are a few more pictures of the Christensen family.
Mervin and Sondra owned and operated the Dairy Sweet which was originally located along 141 across the highway north of Puck Implement Company. This is the same building but was moved west and just north across the highway from the city ball park...at the time the Wiskus family ran it.
The business eventually shut down and the building was razed a few years ago.

Starre Christensen MHS 1972

Renee Christensen MHS 1975

1974 Good Ole Days - Mervin Christensen operating a belt driven buzz saw, assisted by Barry Kusel.

Back: Levi, Bill, Courtney, Patrick, Mike, Shari, Dale, Nate
Front: Breann, Starre, Sondra, Martin, Mervin, Renee, Nicki, Stacy, Benjamin.
From the 2006 Manning Quasqui history book
Mervin and Sondra Christensen, along with their children, Starre, Renee, and Michael moved from Denison, Iowa, to Manning in the fall of 1965.
They owned and operated Chris's Dairy Sweet for eighteen years. Mervin served as president of the Manning Chamber of Commerce. He also was active in the Manning VFW and the Manning American Legion. Mervin worked for the Manning Ag Center, M&I Dehy, and Rasmussen Lumber. He drove school bus and did lawn maintenance for the Manning School District until his complete retirement in 2002. During this time Sondra worked as a CNA at the Manning Plaza. She also volunteered with the Manning ambulance as an EMT for thirteen years, volunteered with the local AFS Chapter as President and later as Regional Coordinator.
They are members of the Zion Lutheran Church.
Starre (MHS 1972) graduated from Nebraska Methodist School of Nursing in 1975. She obtained a Bachelor of Science in nursing from Briar Cliff College in Sioux City in 1986 and a Master of Science from Arizona State University's College of Nursing in 1996. She married William F. Haney of Columbus, Nebraska, in 1976. They lived in Overland, Kansas, for three years and then moved to Sioux City where their three children were born. In 1989 they moved to Mesa, Arizona, where they continue to live. William works for the City of Mesa as the Director of Water and Waste Water. Starre is the Disaster Supervisor for the Scottsdale Healthcare System and coordinates their military partnership program. Their son Patrick, born in 1979, graduated from the University of Nebraska with a Bachelors Degree in Civil Engineering, and works for a private consulting firm in Phoenix, Arizona. While attending UNL, Patrick played on the university water polo team and was a member of Phi Psi Fraternity. Their daughter Breann, born in 1981, graduated in 2005 from the University of Nebraska at Omaha with a Bachelor's degree in physical education with a coaching endorsement. Breann also swam for two years with the UNO Mavericks woman's swim and diving team, setting many distance records. She is married to Levi Oman from Callway, Nebraska. They reside in Omaha where she coaches for the Brownell-Talbott Raiders Swim team, and Levi works as a foreman in construction. Their daughter Courtney was born in 1986 and attends the University of Connecticut where she is a member of the Husky Women's swimming and diving team. While at Mountain View High School in Mesa, Courtney was an Arizona 5A State Champion in the 100 breast stroke, All American in the 100 breast stroke and 400 free style relay, and All American Consideration in the 200 IM and 200 Free Relay. The Haney family hosted an AFS student Anna Vinnars, from Sweden, during the 2003-2004 school year.
Renee married Dale Stangl in 1975. They have two children: Nathan and Nicole.
Michael (MHS 1979) graduated from Iowa Central Community College in Fort Dodge, Iowa, in 1981, where he played football his freshman year. He then went on to Morningside College in Sioux City, graduating in 1983 with a BS degree in Ag Business and Economics. He is married to Shari O'Bannon of Storm Lake, Iowa. He has one son, Martin and two step-sons, Doug and Steve O'Bannon. Currently Mike works for Tyson Fresh Meats as a Hog Buyer in Prinsburg, Minnesota. Shari is the Buena Vista County Recorder in Storm Lake.
The Mervin and Sondra Christensen family hosted four AFS students: Johannes Plessing, Austria, 1974-1975; Hans Kristian Hegland, Norway, 1977-1978; Taryn Glasson, Australia, 1984-1985; Mikkel Nordvig, Denmark-Greenland, 1992-1993.

I spent several hours again a few nights ago searching for "obituary born in Manning" and found several more people who lived in Manning and had passed away. I'm always amazed at how many people once lived in this little town of Manning.
One of the interesting search results is I'll find quite a few old obituaries where the person was born in Manning but did not live here or have any direct Manning connections but because Manning had a hospital starting in the mid-1920s, lots of people from the surrounding communities had their children born here.

I also added some more obits from my other helpers...

Anyone who is related to Enenbach, Frahm, Ohrt, Tolk, Andresen, Lorenzen, Jansen, and more, and can help with these family names, please contact me.
An Ohrt and an Enenbach descendant have been busy sending me obituaries by e-mail and mailing me obits to scan and I have been adding them to my obituary page (linked on the left) as I receive them.

Now if you are a genealogist and working on these names, Please don't just go to my obit page and grab the ones you want and then not share what you have.

It's not only tacky and selfish but infantile to "Take and not Give back" with the preservation of our valuable history!

The Enenbach family has been very gracious in sharing Manning history with me - as you can see down below the club picture...
The Ohrt family stuff can be found linked under my "What's new in 2018" link on the left.

These family members who took all of this time to send me their history to scan are very unique people and need to be commended for helping preserve our history and sharing it.

As I work with them, they have found errors I have in some of my data and I also have noticed some discrepancies and errors in some of their information - this is one of the most IMPORTANT aspects of working on history by removing errors.
There are a lot of errors on those online ancestry sites because no one takes the time to make sure that errors are being discovered and corrected, so there is a lot of "Garbage in and Garbage out" with those sites.

I constantly ask people to let me know when they find errors on my site and also have this stated on various pages such as my obituary web page.

FIRST MEETING of the Nishna Valley Junior Rifle Club of Manning was held in the conservation rooms here Monday night and part of the crowd attending is shown above.
The first session of 19 boys was headed by Wilbur Pluckhahn of Carroll, instructor for the Carroll County junior Rifle club. A four-hour gun safety course was started with another 2-hour course scheduled for next Monday after which an examination will be taken by the boys. Other guests from the Carroll club were Paul Peters and Virgil Lhotka.
Wayne Snyder announced that other gun safety classes for all ages are being formed and anyone interested may contact him.

Gun club held in the basement of Cliff's place


Back row:
Third: Hilbert Hoffman, Duane Karsten, Wayne Ross, Paul Edmunds, Mark Joens, Steve Atkins
Second: Jim Steinke, Robert Wetzel, Jim Fink, Doug Fischer, Jim Wegner, Larry Farrell
Front: Darrell Weems, Rick Hargens?, ??, Mark Spack, ??, Jack Albert?

If you can help with IDs please let me know.
Hopefully someone will have an original photo that was used in this article.

Louie Mundt & Wayne Snyder started this gun club which was in the old bowling alley which is today the basement of Cliff's Place.
A gun range was built and boys competed for King by shooting at a target with a rifle during Children's Day.
Previously, the Children's Day King shoot was in the basement of the old Firemen's hall.

I have shown this picture before on my web page and we've had a lively discussion as to who the first boy is.
Now after looking at the picture above, I'm guessing the boy in the middle below is the same boy as in the front left above.

Mike Hoffman, ??, Larry Handlos

After a few other responses who agree it is Mike, we are going with him instead of Allen Fonken.

More precious than gold.
While working with the Delmar Mundt family on their history, I ran across information that I had forgotten about - that Delmar's sister married an Enenbach.
So I e-mailed one of Delmar's daughters to see if they had e-mail contact with the Enenbach family and fortunately they did.
A few days later a daughter of Bill Enenbach e-mailed me. She told me she had pictures and information about various family members and most importantly military pictures. She graciously agreed to mail me the history she has. Since she has quite a bit of information and many pictures, we worked it out where she'll mail her things in several different shipments over the next several weeks.

I have quite a few extra steps to safely send and return pictures and information which has worked well over the last 20 years.

When I opened the first box of pictures, I was completely amazed at the history sent me. I was not fully aware of all of the family connections and was ecstatic to find pictures of 2 Manning connected Veterans who paid the ultimate price during WWII. I had no pictures at all of these men and have been looking for over 20 years.

I'll be working more with the Enenbach/Frahm family in the future to hopefully get more information and other pictures from various members of this family to add to the military write-ups.
For now here are a few of the amazing pictures I never knew existed until recently.

Phyllas (Enenbach) & Albert Buss near the 141 & Center Street intersection.

As you can see there are scratches and marks on this picture, which is unfortunately very common with all pictures to varying degrees. I will eventually digitally repair this damage when I find time, and for sure touch up all pictures used in the Veterans' book.


Manning Monitor article------ 1944

Lt. Albert Buss Killed In Action In France
Mrs. Albert J. Buss, former Miss Phyllas Enenbach, received word from the government Friday that her husband, First Lieutenant, Albert J. Buss, was killed in action in France on August 10th. No other details have been received.

Lt. Buss, whose parents, Mr. and Mrs Herman J. Buss, live in Boone, formerly owned the Central Food Market here in Manning. He sold the store in December, 1941 following Pearl Harbor and enlisted in the Army.

Lt. Buss spent about a year in the Alaskan Theatre of War before returning to the States in April of this year.
Lt. and Mrs. Buss made their home in Hattiesburg, Miss., and in Baltimore, Maryland during his short stay in the States. He had been across about 6 weeks when he was killed.
Lt. Buss was a member of the Masonic Lodge at Manning and the Elks Lodge at Carroll.
---
Citation of Award of Purple Heart Received by Mrs. Buss
Mrs. Phyllas E. Buss has received the citation of the Award of the Purple Heart to her husband, 1st Lieut. Albert J. Buss, for Military Merit and for wounds received in action which resulted in his death, Aug. 10, 1944, in the European Theater of War.
Mrs. Buss also received a resolution of sympathy signed by the President of the United States.
---
MEMORIAL SERVICES AT BOONE SUNDAY FOR LT. ALBERT J. BUSS
A memorial service for the late Lt. Albert J. Buss will be held Sunday, March 18, at 2 p. m. from the First Methodist church in Boone. Dr. Edwin A. Briggs will be in charge of the service and the American Legion will present the ritual.

First Lieutenant Albert J. Buss; son of Mr. and Mrs. H. J. Buss of 209--12th street, Boone, was killed in action August 10, 1944, in France. He was in business for many years in Boone and before entering service was in the grocer business in manning for 18 months.
His wife, the former Miss Phyllas Enenbach of Manning, is making her home in Des Moines where she is employed.
---
Lt. Albert Buss Reburial At Boone
Funeral services for Lt. Albert Buss, 34, were held at the Wehn Funeral chapel in Boone on Wednesday afternoon, at 2:00. Lt. Buss of Boone, was killed Aug. 10, 1944, in France. He owned a grocery store in Manning prior to his entry into the infantry.

In April, 1944, he was married to Phyllas Enenbach of Manning, now Mrs. Vincent Curl of Richmond, Va.
He was a member of Manual Lodge, A.F.&A.M., Manning, and of the Elks Lodge in Carroll.
From the collection of Manual Lodge #450 of Manning


An amazing piece of history - an event only a year before Albert was KIA.

Margaret Perdita (Enenbach) & Raymond Bock - Albert Buss with his wife Phyllas (Enenbach)

Many of the men who died during the service of our country were married and some had children, before heading overseas.
All too often we forget the horrific pain the wives and family members of these Veterans had to endure. A few of the wives never married again, but most did remarry and had to forge forward and deal with life as best they could.
I believe this is another very important reason to honor our Veterans in the Manning Veterans' history book which also honors those wives, parents, grandparents, siblings, uncles, and cousins who lost so much.
After Albert's death, Phyllas met and married Vincent Curl. Here are some military pictures and service information.

Phyllas & Vincent Curl with their twins
Lt. Col. Vincent Curl Dies; OSS officer in Burma
The Washington Post June 6, 1980
By Richard Pearson
Washington Post Staff Writer
Retired Army Lt. Col. Vincent L. Curl, 74, a commando officer with the Office of Strategic Services in Burma during World War II, died of cancer Monday at Walter Reed Army Hospital.
Col. Curl was a member of the OSS's Detachment 101, which operated behind Japanese lines in Burma during the war. The detachment's assignment was to direct sabotage missions against enemy installations, pin-point bombing targets, and encourage Burmese to fight the Japanese.
As the commander of less than a dozen American officers and about 350 native Kachin tribesmen, Col. Curl gathered intelligence, ambushed Japanese patrols, and scouted for Allied air and ground forces for 23 months before being evacuated with injuries.
His decorations included the Silver Star Medal, the Legion of Merit and the Purple Heart. By the end of the war he was helping direct plans for an OSS-sponsored project to foment an uprising in Korea, thus preventing the Japanese from withdrawing troops from Korea to reinforce Japan itself.
Col. Curl was first sergeant of an infantry company in Hawaii when the war broke out. He was a native of Winchester, Virginia, who during a 17-year career as an enlisted man, had earned a reputation as an athlete and a soldier who could get things done.
When his company commander, Carl Eifler, was chosen to lead Detachment 101 to the Far East, he asked for Sgt. Curl. Before they left for Burma, as the two-man vanguard of the detachment, the sergeant was commissioned a lieutenant.
Things never seemed to go smoothly, even in its early days. The OSS had not yet officially come into existence, and Eifler and Lt. Curl were caught between the Army and the nearly moribund Office of the Coordinator of Information (soon to become the OSS). Part of their baggage consisted of 40 pounds of plastic explosives and the two officers could not get Army authorization to carry the explosives overseas. Yankee know-how prevailed.
Eifler, a reserve officer, had been a U.S. Customs officer before the war.
Eifler, now a retired psychologist in California, said in an interview that the two men, posing as an assistant military attache and his aide, smuggled the explosives (blasting caps were carried in their pockets) from New York, to Brazil, to Egypt, and finally to China.
Richard Dunlop, the author of "Behind Japanese Lines," credits the future Col. Curl with enlisting the Kachins as part of the detachment's team. The deadly combination became known as the American-Kachin Rangers.
According to the official history of the OSS, "casualties inflicted on the Japanese (during the Burmese campaign) by 101 were conservatively estimated at 4,350 killed. Fifty-three Japanese were captured. OSS casualties consisted of one American killed, 75 Kachins killed and 125 Kachins wounded; 101 troops also guided 228 Air Corps personnel to safety.
A total of 470 wounded American, British, and native troops were evacuated by the 101 light plane squadron."
By the end of the campaign in northern Burma, 101's strength consisted of 566 Americans and 9,200 natives, according to the history.
By the end of 1943, a new fighting band was taking the field against the Japanese in Burma. The 5307th Composite Unit (Provisional) under the command of Brig. Gen. Frank D. Merrill were to become known as Merrill's Marauders. Detachment 101 was their protective screen.
Dunlop writes that the Marauders finally met the 101 one day when they swung around a bend and "were confronted by a white man in a partly Australian, partly British, and partly American uniform."
"I'll be damned," the Marauder point-man said.
Col. Curl reportedly held out his hand and said, "Glad you got here, boys. We've been waiting 18 months for you to arrive."
Col. Curl remained in the Army after the war. He served as a recruiting officer in Baltimore for a time, then returned to combat in Korea during the conflict there. He retired from active duty in 1954 and made his home in Washington until moving to Fort Myers, Florida, two years ago.
He was a member of the 101 Association, the American Legion, and the Veterans of Foreign Wars.
Survivors include his wife, Phyllas, of Fort Myers, two sons, Dr. Mark, of Deale, Maryland, and Vincent S., of Bowie; a sister, Monica Dawson of Falls Church, and one grandchild.

For this next Veteran all I had was this short newspaper article.
It mentioned he was reported missing in action over Germany, and I had not run into any other information - not until receiving this recent information from the Enenbach family did I find out he was KIA.

Mr. and Mrs. John Frahm received a message Tuesday from their daughter, Marian, who lives in Long Beach, California, that she had received notice from the government that her husband, Tommy Thompson, a bomber pilot, was reported missing in action over Germany. Lt. Thompson received his flight training at Hobbs, New Mexico, Lincoln, Nebraska, and Rapid City, South Dakota. They were married April 20 in New Mexico.

Tommy and Marian (Frahm) Thompson - possibly on the Frahm farm.


Marian & Tommy Thompson - Rapid City South Dakota, 1943


Marian & Tommy
For this next Veteran, I had a number of articles about his military service.
The pictures below give a better idea of his service.
Manning Monitor article------ 1943

Has Corporal Rating
Private William L. Enenbach who is located at the 58th Evacuation Hospital, Camp Carson, Colo., writes that he now has a T-5 or Corporal rating.
He wishes to thank the Legion and the Monitor for sending him the paper every week as it helps him keep up on the doings of the home folks and the town activities.
---
Meet In South Pacific
1 Sgt. William Enenbach, stationed in New Guinea (relatives believe), recently attended Mass and was surprised to see Father George Schumacher, priest here for several months, some years ago.
The two men were mighty glad to meet each other on the front and planned for another get-together.
---
Wm. Enenbach Transferred To Camp Carson
Word has been received from Pvt. Wm. L. Enenbach that he is now located at Camp Carson, Colo. He and 27 others in the medical division stationed at Camp Robinson, Arkansas were transferred to this new camp last week. Camp Carson is a new camp located near Colorado Springs, Colo.
He and his group were the first medics to arrive at the camp. The rest of the men who complete this unit of 300 come from Camp Barkley, Texas.
They are attached to the 58th Evacuation Hospital. He has been doing work in the personnel department since being there and likes it fine.
---
Meet in South Pacific
Wm. Enenbach and Donald Struve met on an Island in the South Pacific and are stationed one mile apart.
---
Manning Monitor article------ 1945
Wm. Enenbach Gets Commission
With the American Infantry Division in the Philippine Islands Technical Sergeant William L. Enenbach, son of Mrs. Anna Enenbach, Manning, has received a direct commission as second lieutenant with four other members of his veteran hospital unit, now operating on Cebu Island.
The Manning soldier, who boasts an Army career of more than four years, has served in the Pacific for 21 months. During this time his tour of duty included Milne Bay and Oro Bay in New Guinea, the Admiralty Islands, and Leyte and Cebu in the Philippines. At the time of his commission he was functioning as sergeant major of his unit's personnel section.
Arriving in Cebu shortly after its invasion by the American Division, Lt. Enenbach's hospital unit has been functioning 24 hours daily caring for both American and Filipino battle casualties.

William Enenbach


Bill, back row 2nd over


Bill (left) on Admiralty Island


58th Evacuation Hospital


Bill - far left - probably receiving an increase in rank.

This next Veteran served overseas during WWII - her obituary is below and shows the Enenbach connections.

Laverne (Frahm) Bjorndahl


Back of photo: note the Naval censor stamp


Laverne's writing on back


Laverne outside their ward

LAVERNE FRAHM BJORNDAHL
Laverne (Frahm) Bjorndahl, daughter of the late John Frahm, was born November 30, 1919, in Manning, Iowa, and passed away in a Garden Grove, California, Hospital March 21, 1981. Memorial services were held Wednesday, March 25, at 3 p.m. at St. Olaf Lutheran Church in Garden Grove with the Rev. Jerry Crawford officiating.
She was a graduate of Manning High School in 1938 and of St. Joseph's School of Nursing in Omaha, Nebraska. She served in the Nurses Corps of U.S.N.R., in World War II. She was Assistant Manager of Nursing Services of Golden Rain Foundation, Seal Beach, and Leisure World.
Immediate survivors are her husband, Joseph Bjorndahl, Garden Grove, California, sons Greg and Brad of Garden Grove; three sisters, Helen, Mrs. William Enenbach of Omaha, Nebraska, Marian, Mrs. Henry Vacjner of Villa Park, California, and Mary, Mrs. Don Swerczek of Omaha. Other relatives, friends & grateful patients mourn her passing.
I'm so glad that the Enenbach family is willing to work with me and send me their history to scan...history that is priceless - worth more than gold!
I'm always looking for Manning history and several years ago I ran across a Homemaker's club scrapbook in the Manning City Library.
In there were a lot of letters from WWII servicemen and here is one from Bill to the club.
Like always, I hope by featuring these great Americans, that more Manning Veterans and Manning connected people will contact me so I can work on their history and pictures too.
I hope everyone connected to Manning feels like I do that we need to honor the over 1000 men and women in a Manning Veterans' history book...especially for the 26 Manning men who died during the service of our country.

These two pictures, taken in 2010, were just sent to me by Roger's cousins in Germany.
They sent this comment in the e-mail: The church I found so beautiful in Manning.
This shows how the historical buildings we have at the Heritage Park and in Manning also means something special to our visitors.
Once we have this history in our hands we must care for it, whether it is an old picture or document, or old building.
As you can see in the 2010 picture, the church was ready to get a new coat of paint. In 2012, there was still some money left over from the original congregation and fundraisers to paint the church. Now those funds have been depleted by other repairs to the structure and organ.

Fortunately, Manning volunteers are seeking ways to gather funds to maintain our historical structures and community in general.
Below is one of the ways funding is generated to maintain the church.

Community Foundation Of Carroll County Announces The Award Of 26 Grants From The County Endowment Program
Manning Betterment Foundation Replace old folding chairs VFW $2,000
Manning Betterment Foundation (Child Care) New surface for playground $10,000
Manning Community Foundation (Hausbarn-Heritage) Paint for historic Trinity Church $3,000
Manning Community Services (Senior Center) Add handicapped accessible doors to Senior Center $6,000

While I realize groups and organizations are always asking for donations - if you have a direct connection to the Trinity Church, or really appreciate the efforts the Manning community has taken in preserving these old structures, consider making a donation to the church, Hausbarn, or historical farmstead, all of which require constant care and maintenance.
---
All the way from Germany...
You will read my constant pleas on my web pages for Manning connected people to get their old Manning connected pictures to me to scan and add to the historical database I'm working on.
Early in 2017 I received an e-mail from cousins of Roger Hinz. They live in Germany and had found my web page and asked me if I knew Roger. I told them I know the Hinz family very well and would relay their messages to Roger. One thing led to another and I started sending them pictures I scanned from the Hinz/Timmerman collection who we did not know who they were.
Fortunately Roger's cousins in Germany have some of the same or similar pictures Roger has and they could help with identifications.

Just a few days ago Roger's cousins sent me 2 more pictures they have in their family collections back in Germany.

I get frustrated at how many families ignore my pleas to get their pictures to scan and add to the Manning database, but once in a while I get very surprised when I receive pictures from people in Germany.
This first picture from Germany shows the Detlef Hinz farm. This particular Detlef was a cousin to Roger's dad, Harry Hinz.
From what I can tell, not one of the original buildings exist today, including the house, so it is great to get this old historical picture that shows what the farm once looked like.

11604 320th Street - the old Willie Hoffman farm just south of Manning
Before Willie, the Eddie & Marian (Hoffman) Long family farm home.
This next picture was one that Roger had in the Hinz collection but we did not know who he was.
I e-mailed it to Roger's cousins in Germany and while they were visiting other cousins they ran into this same picture and identified him as Detlef's father, who served in the German Army.

Otto Wilhelm Hinrich Hinz

The rest of the pictures below came from the Roger Hinz collections...


Detlef "Dee" Hinz, son of Otto (above) - he last lived in the First Street Apartments
These were the old Otto Hinz Apartments - the Otto who built the Town & Country Lumber Yard.
Later, Detlef purchased these apartments from his cousin, Otto.

Below is Roger Hinz's family - Herman would be a brother to Otto shown above...
1903


Back: Louis, Frank, Annette (Warren Timmerman's mother), Harry (Roger Hinz's dad)
Middle: Rose
Front: Herman D., Hilda, Emma (Barten), Elsie

Herman D. Hinz is what he went by but his given name is actually Detlef Hermann Christoph Hinz
Below are the parents of Herman & Otto Hinz. They never immigrated to the US, but remained in Revensdorf, Germany.

Detlef Hinrich Christoph Hinz

Wilhelmine Catharina (Jöhnk) and Detlef Hinrich Christoph Hinz
Hopefully by showing the pictures sent to me from Germany and some background on the Hinz family - this will encourage those Manning connected people who live here in the US to contact me and send me their old pictures and history to add to this very unique and one of a kind community historical database I'm building for Manning.

Fröhlichen Valentinstag - Happy Valentines Day
From Daryle Rowedder To Ron Schilling


Click to see Valentines from the past

In Memory Of David Daryl Genzen


May 17, 1963 - February 10, 2018


Click to see the tribute

Funeral services for David Genzen, age 54, of Manning, will be held at 10:30 AM on Wednesday, February 14, 2018, at Zion Lutheran Church in Manning.
Burial will follow in Manning Cemetery. Visitation is from 4 PM to 8 PM on Tuesday, February 13, 2018, at Ohde Funeral Home in Manning.
Dave died on Saturday, February 10, 2018, at Iowa Methodist Medical Center in Des Moines following a brief illness.

In Memory Of Linda (Ehrichs) Wietfeld


December 12, 1949 - February 8, 2018


Click to see the tribute


Linda Wietfeld, 68, of Leigh, Nebraska, died Thursday, February 8, 2018, at the Columbus Community Hospital.
The funeral service will be held on Tuesday, February 13, 2018, at 11:00 AM at Peace Lutheran Church in Columbus with Rev. Cory Burma and Rev. Michael Klatt officiating.
Family interment will be in the Zion Lutheran Cemetery in Leigh.
Visitation will be on Monday from 5:00 PM to 7:00 PM at Gass Haney Funeral Home and continue on Tuesday from 10:00 AM until service time at the church.
There will be a family prayer service at 10:45 AM at the church.

IKM-Manning vs Griswold
February 6, 2018
More pix and videos coming as I find time

My mother and I continue to find obituaries and several loyal supporters of my history projects also keep finding and sending obits to me.
I have these new obituaries added to my memorial/obit web page linked on the left.

People keep asking me where various aspects of Manning history are located on my webpages.
It is VERY simple - just spend about 5 minutes clicking on the various links (categories) on the left side frame. Then generally you will see another more specific page pop up on the right side that will have more detailed links to that topic.
It is that simple, but you have to spend a few minutes clicking under "What are your interests" "Please look below" which is stated on the left side frame.

I don't want a hundred or so links all listed on the left side or on my main web page, which would just clutter everything up.

Also keep in mind that even though I have tons of Manning history on my web pages, it does not even scratch the surface of what I have in my database of 40+ years of research.

If you are curious as to what else I have you will have to e-mail me. While I like to share, I'm not going to post all of what I have in my database for scavengers and dataminers to come and take and then not even bother to share what they have.

It is easy to find my e-mail address - it is linked at the top left "e-mail Dave Kusel" and I also have e-mail links on many other web pages.

Another theme I'm hearing from people is when will the Manning Veterans' history book get published. I had hoped to have it printed by now, but society has dramatically changed from when I worked on the first 2 Manning history book projects - the 2006 Manning Quasqui book and then the 2009 Manning Schools history book.

Lots of people were willing to help and come forward with old pictures and history for those books.
I officially started the Veterans' project in 2009 and sadly many family members and Veterans are not coming forward for a myriad of reasons.
So I have to do nearly all of the digging and research myself, which will take years, if not decades to get pictures and information for the over 1000 Manning connected Veterans.
For instance, if it were not for the family of Alvin Musfeldt who gave me a picture of Henry Joens, I would not have a military picture for him.
At first I was not sure if there might be another Henry Joens who served or even if the picture was of Henry.
Through conversations with several people, I found out that Alvin's mother was possibly Henry's sister...which should help in proving the picture is of Henry Joens.
All I had about Henry Joens was from his tombstone - 1895 to 1980 Private US Army.

Not until recently was I able to find and work on Henry's obituary.
Fortunately someone in his family provided highlights of his military service - rather than what many times is written in so many obituaries is that "he served in the Army" or whatever military branch and not mention anything else about that Veterans' service.

Below is Henry's picture (at least I hope it is Henry) and his obituary. If you take the time to read it, I think you'll agree that his military service needs to be listed and preserved in the Manning Veteran's history book.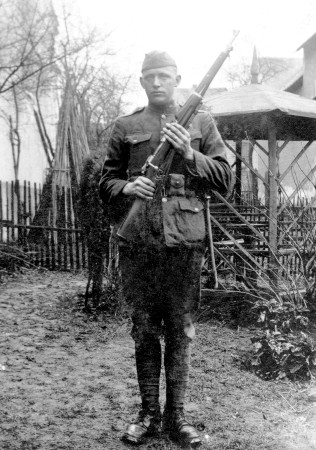 Henry Joens
1895 - 1980
Private US Army
Photo provided by the late Alvin Musfeldt whose mother was Emma (Joens) Musfeldt, a sister to Henry Joens.
---
IN MEMORY OF HENRY JOENS
BORN February 21, 1895 Audubon County, Iowa
DIED September 11, 1980 Manning, Iowa
Age 85 years, 6 months, 20 days
SERVICES Saturday, September 13, 1980, 1:30 P.M. Zion Lutheran Church Manning, Iowa
OFFICIATING Pastor Edward F. Heinicke
ORGANIST Mrs. Dorothy Kusel
INTERMENT Manning Cemetery
CASKETBEARERS: Clifford Tank, Glenn Joens, Gary Schroeder, Wesley Nulle, Alvin Musfeldt, Don Sporrer
MILITARY HONORS American Legion Post 22, VFW Post 3517
Friends and relatives are invited to join the family for lunch and fellowship at the church following the committal service
HENRY JOENS
Funeral services for Henry Joens were held Saturday, September 13, 1980, 1:30 p.m. at Zion Lutheran Church at Manning with Pastor Edward F. Heinicke officiating, Mrs. Dorothy Kusel was organist. Interment was in Manning Cemetery with Clifford Tank, Gary Schroeder, Alvin Musfeldt, Glenn Joens, Wesley Nulle & Don Sporrer as casketbearers. Military Honors were by American Legion Post 22 and V.F.W. Post 3517.
Henry, son of Jurgen & Catherine (Jones) Joens was born on February 21, 1895, in Audubon County, Iowa.
He attended rural schools in the area and then farmed with his father until entering the United States Army. During World War I, he fought with the 1st Infantry Division in France and Germany. He was awarded the Bronze Star and Silver Star for service between April 6, 1917, and November 11, 1918. He took part in the four major operations: Montdidier - Noyon, Aisne - Marne offensive, St. Mihiel offensive & Meuse Argonne offensive.
Henry was united in marriage with Ida Schroeder on January 19, 1921, in Carroll, Iowa. They farmed until his retirement in 1960, when they moved into Manning.
Henry was a charter member of the V.F.W. He was also a member of the American Legion and participated in the Drum and Bugle Corps during the 1930s during which time they won many honors around the state. He was a member of the Zion Lutheran Church.
Though he has been confined in Manning to a wheel chair for ten years, he has remained in his own home and died there on Thursday, September 11, 1980, at the age of 85 years, 6 months, 20 days.
He was preceded in death by his parents, five brothers, two in infancy, and Eggert, Alfred and John, and two sisters, Mrs. Emma Musfeldt and Alvina Joens.
Henry is survived by his wife, Ida, three sons, Ivan Joens, Anita, Iowa, Lester Joens, Manning, and Allan Joens, Minneapolis, Minnesota; by 12 grandchildren, 7 great-grandchildren; two brothers, Bill Joens, Manning, & Emil Joens, Sun City, Arizona, and one sister, Mrs. Elsie Sporrer, Carroll.

I wonder if a family descendant/relative has more pictures and information?
It would be great to get and scan and then use at least some of it with Henry's military story in the Veterans' book.
---
Here is another WWI Veteran picture that came from the Ohrt family collection. We are wondering if it might be one of the Kuhses who served during WWI.
So while I could just take what I have for military names, pictures, and information and publish a book...there are way too many Manning Veterans who I have absolutely nothing and I don't want the book to be mostly a list of names.
I also realize that I'll never have enough time to find information for all of the 1000 Veterans, BUT I think it is VERY important that I first try so we can honor these great men and women, mostly who have passed away.
---
Another reason why the Manning Veterans' history book is being delayed is because there is also other just as important history of Manning that needs to be found, digitized, and preserved.
When I worked on the Manning Quasqui and School books, I only concentrated on history that was to be used in those books.

Unfortunately, when other pictures and information was presented to me or I found out someone had, I asked them to keep those things back and then I would scan them after the books were published.
Well unfortunately, quite a bit of that information and pictures were thrown away or taken out of town during those history book projects - never to be scanned and preserved in my Manning Historical Database.

So rather than put off scanning non-military pictures and history while working on the Veterans' book, I continue to scan other things as they come in...here are a two examples.
Is that Sonny Irlbeck in the front with cigarette in mouth and gun in left hand?
Stan Spies is in the red plaid coat front left.
Second row: unknown man, Art Zerwas, Phil Zerwas, Roland Valentine.
Russ Spies is 4th over in back row - you can see the FFA logo on his jacket.
I need help with IDs. With the help from Jay Musfeldt identifying Russ Spies in the picture, I visited with Russ and he told me this was a group who went on a fox hunt.
They had a lunch afterwards up in the VFW hall that was above Rix Produce.
I asked Russ to see if he can ID any other people in the picture and will update when I get back to him.

One of my big supporters of Manning history is Tim Kienast. He just brought me this picture below. He had previously asked Dorothy Knudson to ID the ladies and I hope I have the names correctly placed.

Tri-County Social Club

Back: Dorothy Dales, Mary Souter in front, Linda McCollum, Edith Stoberl, Delores Kuhn, Pat Vennink, Lillian Andresen, Viola Spieker, Nellie Witt, Selma Vennink, Carol Muhlbauer, Kay Otto, Minnie Dales, Irene Jansen, Phylis Ehlers, Mary Ann Renze
Front: Lucille Campbell, Mercedes Bowers, Genelle Kienast, Shirley McCollum, Norma Taggart, Rosie Nulle, Dorothea Musfeldt, Elda Barten, Gladys Ramsey

Very few of these ladies are still living...I think this picture is just one small way of preserving their history and honoring them for giving us a community that has the high level quality of life we now enjoy.
---
Below are 2 examples of what I run into that shows how much damage is being done to our historical pictures and how poorly they are cared for.
The first image is what happens when someone cuts out a picture on one side of a page in the scrapbook and not care that pictures on the other side will be cut up.
Now some of you may think this is very unusual, but I have seen this in dozens of scrapbooks over the years.

Another NO NO is to use tape to hold pictures in a scrapbook. The tape not only yellows, but the adhesive on the backside will gradually continue to move out on the picture and ruin them.

For this collection, I am using a razor blade to separate the pictures and carefully pull off as much of the tape as I can. Generally this will tear off the surface of the picture but for some reason, I'm able to remove most of the tape without damaging these pictures. In some cases I just trim off the tape that is around the edges.

Most of the time the tape can't be removed like with other collections, so about the only thing that can be done is to use a razor and trim the tape...but then that tape continues to deteriorate the picture.
Another problem with this particular scrapbook paper is it is very brittle which means the acid in the paper is working overtime and can also damage the pictures too, that also have acid in their paper...all the more reason to digitize things before they fall to pieces.

The reason why I'm spending so much time removing these pictures is because there is information written/typed on back and the only way to read it is to remove the pictures.

Mohr & Mohr
I'm presently trying to find out if 2 different Mohr families are connected.
Frederick C. and Marie (Krouse) Mohr and Gustav and Helen Mohr
I believe this to be the home where Walt & Ardith Lage lived for decades (Five Mile House Road 390th Street).

When this picture was taken George C. Mohr and family lived here...with George and his daughter Nellie (Mohr) Ohrt standing on the lawn.
After talking with Ardith Lage recently, she told me this farm, the Sturm farm just south, and another farm just to the northeast were all Mohr Homestead farms.
Walt Lage's mother was Laura (Mohr) Lage, daughter of Gustav Mohr.

George C. Mohr is the son of Frederick Mohr...way too many Mohr coincidences I think, so I'm trying to determine if these 2 different Mohr families are connected.
If anyone has Mohr history and obituaries for the Manning/Aspinwall area please contact me.

My third cousin, Sharon (Grimm) MacDonald-Williams e-mailed me that her first cousin, Gay Wiskus, had a Harmony Boys Poster and figured I would want to scan it.
I have already scanned one of these posters that came from Roger Ohde, but it would have a different event printed on it, which is Marie Balukoff and Bob Burn's wedding dance.

So I stopped by the Wiskus home to pick up the poster and then I noticed 2 other pictures they had. It is always amazing at how families branch out when you go back several generations.
Whenever I get a chance to scan old pix and history I grab them right away anymore. I know from past experiences that when I didn't grab things right away in the past and waited too long that those things ended up disappearing.

Joe Mersman is Bob Wiskus' great-uncle.
Marie Balukoff is Gay Wiskus' aunt.
The Harmony Boys group was formed by the Ohde family and over their career they had different members.

The Vinke picture has Gay's and Sharon's grandmother, Dorothea Grimm in it.

Hopefully someone can help with names and also obituaries for this Vinke family


Caroline & Henry Vinke family


Back: Dorothea Grimm, ??, ??, ??
Front: ??, ??, Caroline, Henry holding ??, ??, ??


Another loyal follower and helper with Manning history did some online research and found the names and years of birth of the children.
Gustav 1874, John 1876, Henry Jr. 1878, Dorothea 1880, Dethlef 1882, Laura 1884, Amelia or Emelia 1886, Julia 1889, Julius 1890
Here is our guess based on size/looks of the kids - Back: Dorothea, Henry Jr., John, Gus
Front: Julia, Laura, Caroline, Henry Sr., Julius, Detlef, Amelia

Most people won't realize that Julius, the youngest, became very ill aboard a military ship on the Atlantic heading to war in Europe and died October 1, 1918 (I would guess he succumbed to the Spanish Influenza which killed millions of people world-wide during this time). His body was transferred to another ship at sea and returned home for burial.
Julius is one of several Manning Veterans who died during the service of their country who I have no individual or military pictures for use in the Manning Veterans' book.
Hopefully a Vinke descendant/relative will have some pictures and more information and will contact me.
Every piece of information helps with the Manning puzzle. Without this document, I had no other information that stated what company/infantry Julius served with.
It is so sad that Veterans and especially those who died serving our country have very little left to honor them and their service.

Harmony Boys
Marie Burns recently celebrated her 100th birthday and had this item on display at her party.

Joe Mersman - Lyden Studio

1981 Manning Centennial book:
JOSEPH MERSMAN
Joseph Mersman came to Carroll County in 1880 and worked on farms in the Roselle area. After seven years, he returned to his native Germany and married Clara Linfeld of the Westphalia province.
Joseph brought his bride to Iowa, and they purchased a 200 acre farm two and one-half miles south of Halbur. Two children died in infancy, and fearing they would be childless, they responded to a priest's call for the adoption of three homeless children: Mary (Mrs. John Wiskus),

Joseph

, and Alfred. They then had four children of their own: Anna (Mrs. William Schon), Clara (Mrs. Anton Stoberl), Bernadine (Mrs. Boniface Kasperbauer), and John.
Clara remembers Indians coming to their farm, begging corn for their horses. On one such stop, one of the Indians entered the house and took Joseph's mouth harp. In 1920, Mersman purchased 320 acres from two neighbors living three miles east of Manning; Martin V. Tate and James Shea. The Stoberls and Kasperbauers moved to these farms, with each couple buying 160 acres from Mersman.
"Dena" Kasperbauer died in 1933, and left her husband and six children. Their youngest son Don bought the land and farmed there until 1974.
The Stoberls have seven children: Sophia (Mrs. Irvin Heckenliable), Valeria (Mrs. Louis Dreher), Irene (Mrs. Herman Meislahn), Reuben, Leonard, Lyle, and Norbert. After Tony's death in 1955, a second home was built on the property for Clara, who still lives there at the age of 85. Norbert has operated the farm since 1960; he later added the Kasperbauer land when Don and his family moved to Nebraska.

Click on the link below to see some very interesting history on how Manning achieves so many amazing things and is now working on another unique project.

Manning Hillside Splash

Oh the Fun of playing in the Sun (1968)


1909 cartoon about 2 boys nabbing their friends' clothes while "skinny dippin.'"

Please visit the Manning Exchange for local news, articles, and information...a work in progress.

Many upcoming events.

Korean War Veterans continues


There are lots of Manning Veterans of the Korean era with no pictures or information.
Will you be in the Manning Veterans' book???
Unless more post-WWII Veterans come forward there will be a lot of 1946 to present day Manning connected Veterans missing from the book.

For those of you who are occasional visitors to the Manning Exchange - please make sure to click on the "archived articles" section where previous featured stories are kept.

Click to visit the Manning Exchange

1 example from the Logeland Studio wedding packets.

There are still quite a few Logeland Studio wedding packets available.

Click to read about this important project.
It will help to financially support the Manning Veterans' history book project.

What makes up a community?
Just ONE person
who is a son or daughter
who is a brother or sister
who has a school chum
who is related to someone in that town
whose friend has a friend in that town
whose friend is related to someone else in town
who may have moved away but still thinks of the place they grew up as home
We would like to hear from you, the "1983 Leaders of Tomorrow" who have relatives and chums in your hometown of Manning, Iowa.
In their own words
Attention "1983 Leaders of Tomorrow"


Who is the sister of the meteorologist linked below?
Click to see the answer in her own words

Who grew up on a farm south of Manning, has chased tornados, and is now a meteorologist for the National Weather Service?
Click to see the answer in his own words

I have been receiving questions from various "1983 kids" about what type of information we would like them to write about.
Please read through the meteorologist's story to get ideas for you own personal write-up.
Then send me an e-mail so we can work out your story.

Note: Your story does not have to be as thorough as found at the link above but at least send us a couple paragraphs to bring us up to date from 1983. Here is the DIRECT link to the 1983 web page.

Parents of the "1983" kids - please encourage your children to send in their updated information and any pix they may want to include.
Sometimes a little nudge by mom or dad will get the ball rolling!
Each 1983 "Leader of Tomorrow" has interesting family history.
Here are the names of the "1983 kids" who we are looking for an update from...
Aaron & Courtney Potthoff, Adam Croghan, Andrew & Amanda & Brandon Puck, Alex & Abbey Ranniger, Allison & Megan Keese, Angela & Heather & Michele Hass, Angie & Alan Irlbeck, Bradley Christensen, Bryan & Nathan Rohe, Chelsea Souter, Christin Ann Fara, Christopher Wegner, Cole & Ty Henderson, Dale & Vanessa & Derek Hargens, Daniel Wayne Tibben, Daniel & Janelle Stribe, Dawn & Derrick Rohe, Dawn & Michelle Willenborg, Elizabeth & Jamy Zinke, Ericka & Andrea Ehlers, Gary & Beth & Tim Ferneding, Heather & Jessica & Jimmy Switzer, Jackelyn McKeighan, Jamie Jo Irlbeck, Jeffrey & Joey & Jeremy Irlbeck, Jeffry & Kelli & Jason Lorenzen, Jeremia Rex Macumber, Jennifer & Jason & Renee Knueven, Jennifer & Jeremy Misselhorn, Jeremy Puck, Jessica Rasmussen, Jill Kienast, Joe Stein, Joseph & Mackenzie Hinners, Kasie & Andrea & Amy Lorenzen, Kenzie Kae Kerkhoff, Lauren & Shad Bauer, Marte Wanninger, Matthew & Mandi Weitl, Melissa & Angie Pfannkuch, Michael & Amy & Jeremy Kasperbauer, Michael & Michaela Hargens, Melissa & Michaela Vinke, Michael & Matthew Siepker, Michaela & Crystal Ehlers, Natasha Vonnahme, Ryan & Rachel Pfannkuch, Sabrina Lee, Sarah Kaszinski, Sheri & Trena Bell, Tara Zeman, Stephen & Ryan & Darren Andersen, Tonya Jo Wurr, Tiffany & Michelle Jahn, Tim & Matt Hugeback, Brian & Katie & Steph Beck, Troy & Robin Wanninger
If you send me some information about yourself, I may also be able to find some pictures of your parents, grandparents, family members that I have in my database (as shown above).
We can use them in your story along with your "1983" picture.
We'd like to hear from you !!!
What ever became of the
1983 "Leaders of Tomorrow"
Have some of your "Dreams" come true?

"Let it be known that he who wears the military order of the purple heart has given of his blood in the defense of his homeland and shall forever be revered by his fellow countrymen."
George Washington, August 7, 1782
Just as a reminder: the Manning History book committee continues to work on a Manning area Veterans' history book project.
For those of you who are Veterans or have/had Veterans in your family - will you come forward?
The history book committee will do their best to get as many pictures and information about the 1000+ Manning Veterans but we can't do it all by ourselves.
How many small communities do you know have published 5 history books? The first one was the History of Manning 1898, then the 1981 Manning Centennial book, next the 2006 Manning Quasqui book, and most recently the 2009 Manning School history book. Probably the last book to be published will be the upcoming Manning Veterans' book - unless someone comes forward in the next generation to take over these projects after I'm gone. Will you help with the Veterans' history book project? If you are a Manning connected Veteran or are presently serving and do not submit your military connected pictures and infomation you probably won't be in this once-in-a-life-time Manning Veterans' history book. With a limited number of volunteers we can only do so much on our own but will try to get pictures of as many Veterans as we can. There are over 1000 Manning Veterans so we have a long ways to go before the book can be published.
Manning Veterans are slowly coming forward and below is another example. We hope to eventually get more pictures and information for Mike to put in the book but for now this is what I have to show to you.
Amos Rutz WWII
One thing that many Veterans and people who are submitting information have not fully understood is that this next Manning history book is specifically a Veterans' only book. It won't be like the Centennial or Quasqui history books were, where there is a Veterans' section along with other community aspects. We are aiming for a 2-volume book (around 1090 total pages) which will really be unique!!!
This book will be ALL Veterans' information (and the post auxiliaries) - hence it won't be a "Name, Rank, and Serial Number" only history but we want a complete history for each Veteran.
For instance - below is Louis Boell's picture and the information that was published in the Veteran section of the 1982 Aspinwall Centennial history book. It has the basic information but we are looking for more and I spoke to Louie by phone and he sent more pictures and information - also for his brothers.

To see what Louis submitted click on the link underneath "Are you a Manning Veteran" shown below.

Note: we also want some family background such as parents and grandparents. All too often you will only see just the Veteran's name with their basic military information but without the family connections it will be difficult for future historians and genealogists to know for sure who this person belongs to.

Are you a Manning connected Veteran?

I would like to hear from you!!!
We are starting a Manning Veteran history book project and if you don't come forward you may not be included in the book. NOT because we want to intentionally leave you out but because you didn't come forward.
Same goes for those of you who have Veterans in your family who have passed away. If you don't come forward and help by submitting Veteran connected pictures and information your Veteran may not be included in this once in a life-time Manning Veterans' history book.

Please e-mail me about your Veteran questions manningveterans@davidkusel.com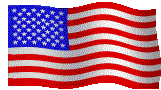 The United States flag
is proudly displayed here and NO other flag is as IMPORTANT!
1 Manning citizen served in the War of 1812
48 served in the Civil War
1 served in the Indian War
3 served in the Spanish American War
300+ served during WWI
550+ served during WWII
87+ served in the Korean war era
65+ (more names need to be found) served in the Vietnam era
55+ (many more names need to be found) served from 1975 to present
26 paid the ultimate price with their lives defending the U.S. Flag
Are you a Manning Veteran?
Are you currently serving and have a Manning connection?
We are starting the Manning Veterans' history book project
Don't wait until you see "Deadline" or it WILL be too late!!!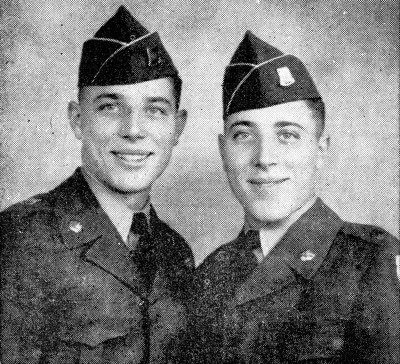 Click to read promos for the Veteran book


There are a lot of WWI and some WWII Veterans pictures with no IDs.

Before you spend time scanning pictures
please look at these instructions


I appreciate your efforts scanning pictures for me but if you only make low resolution scans you are really wasting your time. High resolution scans are the best and only way to really preserve those old pictures.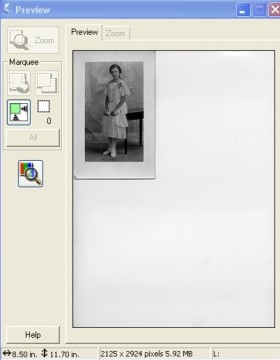 Click to see the tutorial
If you simply don't want those old family pictures you inherited please don't throw them - send them my way.
A lot of times I can recognize a face or location in those old pix.
---
One thing to keep in mind while you are looking for pictures - if they are glued in old scrap books please do NOT try to pull them out or cut them out. I can scan the whole page of the scrapbook and crop out the pictures you want to use in the book. If you attempt to forcibly remove the pictures you will probably damage them and when I scan them that damage will probably show up. This means I'll either have to use my graphics program to touch up the damage which can take a lot of time, or if they are badly damaged I just may not even take the time to scan them.