"God Bless America" Kate Smith 1938

In Memory of Luella (Anton) Mahnke


July 27, 1920 - April 23, 2017

Click to see the tribute

Luella with the Easter Bunny in the Manning Plaza April 15, 2017

Ohde Funeral Home in charge of services.
Visitation Friday April 28, 2017, 9:30 AM - 11:00 AM at Zion Lutheran Church
Funeral Service Friday April 28, 2017, 11:00 AM at Zion Lutheran Church
INTERMENT WILL FOLLOW THE SERVICE AT MANNING CEMETERY

More information coming...

I discovered quite a few pictures from Marilyn's collection of school classmates that I didn't get identified after I scanned them in 2012.
Please help if/where you can.

In Memory of Marilyn (Grau) Rostermundt


December 23, 1930 - April 13, 2017


Click to see the tribute

Detlef & Gottlieb Grau (twins)
Detlef is Dave Kusel's great-grandfather and Gottlieb is Marilyn Rostermundt's great-grandfather.
Porter Funeral Home

It's Easter again in Manning which means a visit by the Easter Bunny on the Plaza porch.
Click to see the bunny.
---
A part of our history that is constantly on the move is life and death...no matter how hard we try to ignore this, we all face it with our families and friends.
Early this morning, April 15, Donald Schaben, a resident of the Manning Plaza passed away.
I only have this one picture that I took July 30, 2016, on the Plaza porch.

Jackie (Schaben) Ohde, Donald Schaben, with grandson, Sam Wegner
---
In Memory of Lyle "Junior" Schrum


February 15, 1926 - April 15, 2017


Click to see the tribute
Ohde Funeral Home in charge of services.

This picture was identified as Bill Nelson, which has similarities but after showing it to one of Bill's daughters, we don't think it is Billie Nelson.
The other pictures it was with are of the WWII era, so this must also be a WWII Veteran.
Hopefully someone will recognize this person and let me know who he is.

Used with the Billie Nelson feature in the Korean section this week.
Please visit the Manning Exchange for local news, articles, and information...a work in progress.

Featured this week April 10 to April 17

Wolf Pack for hunger - volunteers needed
FFA Fish Fry
Community Clean-up day
Korean War Veterans continues with Wes Nulle
There are lots of Manning Veterans of the Korean era with no pictures or information.
Will you be in the Manning Veterans' book???
Unless more post-WWII Veterans come forward there will be a lot of 1946 to present day Manning connected Veterans missing from the book.
For those of you who are occasional visitors to the Manning Exchange - please make sure to click on the "archived articles" section where previous featured stories are kept.
Click to visit the Manning Exchange

It is amazing at how many people have absolutely no sense of appreciation for our history.
Again, today (April 15) someone told me how they were visiting with another person who told them that they went through their old pictures and the ones they didn't know who they were - they just threw them away.
I can beg and plead and ask people until I'm blue in the face to PLEASE NOT throw away those old pictures but let me scan them and work with them.
Now I doubt most of those people ever visit my web pages because they see no purpose in preserving history but someday I know that a descendant of theirs will wonder what happened to all of the old family pictures.
Then that future family member will look into the Manning Historical database to see what "Dave Kusel" had scanned and they'll wonder why I have nothing.
If only I could live long into the future to explain to them that their ancestors had no understanding of how important our history is and that they threw away the family history.

Now I know some people's response to me is that it is none of my business what people do with their personal history.
My response is that this history, which is their property, is also part of Manning's history too, so who does it really belong to???

So, again, I'll put out a plea to anyone who has old Manning connected pictures, identified and even if they are NOT identified - please get them to me so I can digitize that history.
If you don't want them, why would you mind if I get them to scan???
Below is an example of a piece of mechanical history that most people would wonder why I spend time writing about it.
This is the type of equipment and the people who operated those things who built our country.
Everyone needs to see and understand why we live in such a privileged time as we do now.
They need to see how hard our ancestors and the pioneers worked and struggled to survive and why we have no reason whatsoever to complain today.
Obviously this is my opinion but I think I can back a lot of it up with history...

Click to read some history behind this belt-driven drill press.

In Memory of Marian (Ohrt) Petersen


April 1, 1924 - April 8, 2017


Click to see the tribute to Marian

A Family Reunion to Die for
April 9, 2017 school play


Click to see the play
Over the next day or so, I'm going to work on more names to identify the various characters in the play.

In Memory of Dorothy (Pahde) Struve


August 15, 1922 - April 6, 2017
MHS 1940 - Dorothy's classmate, LeRoy Hass died on April 1, and Dorothy's first cousin, Marge Kusel, are featured further down below...
Click to see the tribute to Dorothy
April 18, 1937 Confirmation at Zion Lutheran

Back: Robert Kruse, Kenneth Keat, Elmer Meyers, Merlin Jurgensen
Front: Rozora Kuhn, Clarice Keat, Ruth Kuhn,

Dorothy Pahde

, Lorraine Barten, Luella Schade, Naomi Ross, Glen Struve

Some people like to talk about history.
Some people like to read about history.
Some people like to write about history.
Some people like to collect history.
I like to preserve that history.
You can talk about history but if it is not written down or someone orally record people - it will disappear.
You can write about history but if there aren't pictures and tangible things scanned for the reader to see, how do you know the writing is accurate.
You can collect history but if you don't take the time to digitize it and research it to document the story behind the item, what historical value does it have when you know nothing about the background.
I like to put all of the above together to PRESERVE our history.
The reason why most people don't take this route is because it takes endless hours of work and the type of computer equipment to properly and correctly digitize it.
Below are some examples of tangible items that document and prove businesses existed in Manning, and even though many of them were written about in the Manning Centennial book, these amazing and historically priceless documents add so much to that written history.
They came from the Manning Masonic Lodge collection in their lodge trunk and is probably the only source left in Manning that would have as old and as many various historical items from Manning's past...


Farmers & Traders Bank 1884

G.W. Laflar 1905

Hoffmann & Schoop 1885

Shepherd & Laird 1889

Tank & Hoffmann 1887

The Manning News 1885

Moershell Brothers 1883

Lewis & Grau 1896
today the Manning Pharmacy (same building)

Ives Brothers 1890

J.A.F. Brunnier 1895
This same analogy can be compared to the military history of Manning's Veterans...
People like to talk about it, read about it, write about it, but unless the pictures, documents and oral histories are digitized for preservation - all we'll have in the future are an incomplete list of names on a wall, and some snippets of information for the over 1000 Manning connected Veterans.
Being thorough takes time, money, and extra resources and someone to carry it through.
Anyone want to assist me???
Even if it is only with the Veterans in your specific family...

Over the last 20 years a lot of people have promised/committed to get their old family, military, school, and other old Manning connected pictures and information to me so I can make high resolution digital scans of those things and add to the Manning historical database.
Are you one of those individuals? Someone who also visits my web pages to look at all of the history/memorabilia I post?
I assume, based on my web page counter, that there are a lot of people who like to look at what I post and in some cases I'm sure are grabbing some of the pictures and history from these pages to add to your own personal family history...
Have you considered that if NO one in the past would have shared with me that I wouldn't be featuring the tens of thousands of the pictures and huge database of information that I do?
When you look at the Meggers tribute below - notice where all of the pictures came from.
Most of the pictures and information I have in my database about any one individual came from someone else...another relative, a friend of the family, someone not related at all, and most of the time I never get it from the actual individual.
So if you have promised long ago or recently to get your pix and history to me - please do so as soon as you can.
You may be waiting for me to contact you again...If this is the case, you may be waiting a long time.
At any one point in time I'm working with multiple numbers of individuals and throughout the year - hundreds of different people and families...so I don't have time to follow up over and over again.
I get requests from around the world for information.
ALL I ask in return is that others share with me when I share with them.
Because this question comes up from time to time, I need to address it from time to time.
Do I make money from or sell the information that I scan from other people's history?
It should be obvious - just based on my web pages...
Do you see any ads?
Any annoying popups?
There are very few if any commercial websites on the Internet that don't attack your browser with all of those ways to get your money, or force you to close down messages of advertising.
Not only do I NOT make any money from anyone's history, it has cost me thousands of dollars over the years.
Long term - all of the data I have will be placed on whatever future medium of that time and then stored/preserved in the Des Moines historical museum and other area libraries and museums.
Most of the pictures and history you have in your personal collection will someday be thrown away by some future descendant/relative.
You may scoff at this comment but I have seen it happen over and over for the last 40 years of working on Manning history.
So your last best way to preserve your family history long-term is to get it to me to add to the Manning historical database.
If you took the time to read all of this information...I thank you and I hope it will encourage more Manning Veterans to come forward and anyone else with Manning history.
Thanks,
Dave

In March of 2016 I received the last letter from LeRoy Hass. I was assisting him with pictures he wanted scanned to use in a booklet he was going to publish.
He had sent me a number of pictures in 2014 and a few more in 2016.
We discussed about him sending me more old Manning pictures he had but time moved on and I did not hear back from him.
Now I found out he passed away.
Fortunately I was able to get some of his pictures that capture a small part of Manning's history, and will show some of them in the near future.


In Memory of Rev. LeRoy Hass


July 16, 1922 - April 1, 2017


Click to see the tribute
Harder Funeral Home

In Memory of Duane Donald Meggers


October 17, 1932 - April 1, 2017

1 Duane Meggers

, 2 Ed Meggers, 3 Bill Meggers, 4 Wilma Gruhn, 5 Jeanette Gruhn, 6 Robert Meeves, 7 Daryle Rowedder, 8 Gary Rowedder?, 9 Emil Meggers, 10 Margaret Meeves, 11 Marlyn Gruhn, 12 Linda Meggers, 13 Myrene Rowedder, 14 Dorthea Meggers, Delton Gruhn without a number
photo from the Glenda Struve collection

March 21, 1948 Manning Zion Lutheran Confirmation

Back: Mary Lou Petersen, Zita Ress, Marlene Nulle, Myra Schroeder
Row 2: Lois Fischer, Lois Struve, Pastor Ansorge, Joann Wilhelm, Betty Popp, Florence Hammer
Front: Stanley Frahm, Russell Spies, Duane Meggers, Donald Wegner, Deanes Rowedder

Bill & Elvira (Gruhn) Meggers
photo from the Glenda Struve collection

William F. Meggers farm
photo from the Frank Ehrichs collection
Taken from the 1981 Manning Centennial book:
Emil C. Meggers was born July 1, 1875, in Clinton County. His parents were Mr. and Mrs. Franz Meggers. December 5, 1898, Emil married Sophia Nulle, daughter of Mr. and Mrs. Dietrich F. Nulle, who was born Sept. 19, 1877, in Gross Heidorn, Schaumburg Lippe, Germany. She came to America in 1883 with her parents; she first settled at Neola, then came to the Manning vicinity in 1885.
Emil bought half of the original Franz Meggers farm in 1909. He served as Crawford County supervisor for several years, and was chairman of the Zion Lutheran Church for 28 years.
Emil and Sophia had seven children. Twin sons died in infancy; the others are William F., Wilhelmine, Eddie, Anna, and Edna.
William and his wife Elvira Gruhn are the parents of William, Edward, Duane, and Dorothea (Mrs. Wilbert Ehlers). Duane and his wife Luetta Johnson have four children: David, (married to Jeanette Gades, has a son Phillip); Larry; Dennis; and Wendy. Dorothea and Wilbert are the parents of Debra, Diane, Darlys, Douglas, Dwight, Denise, and Donna.
Wilhelmine is married to H. K. Gruhn, and their children are Wilma (Mrs. Melvin Wolf), Jeannette (Mrs. Norman Meyer), Delton, who is married to Janet Schultz, and Marilyn (Mrs. Charles Fielweber). Wilma has a daughter Ginger (Mrs. Jim Thorne), Jeannette has a son Christian, Delton has four boys: Dwight, Todd, Craig and Dale, and Marlyn has three children: Clyde, Gwen and Scott.
Eddie, who is married to Irene Martens, has a daughter Linda (Mrs. Russell Frank). Linda's children are Vicki, Kimberley, and Rodney.
Anna was married to Ernest Meeves, who died in 1936. They had two children, Margaret (Mrs. Maynard Albertsen) and Robert, who married Margene Johnson. Margaret has two children: Keith and Sue Nelson, and a grandson, Mitchell Nelson. Robert has three children: Terry, Janine and Travis. Anna later married William Fries.
Edna, married to Herbert Rowedder, has three children: Daryle, married to Beverly Hoffman, Myrene (Mrs. Don Vaudt), and Gary, who is married to Pam Holm. Daryle has two children: Timothy and Julie. Myrene has Sharid, Sharla and Shelley, and Gary has Brian and Janell.
Emil Meggers died January 9, 1953, and Sophia died January 20, 1930.

Back: Ed, Sophia, Wilhelmine, Bill, Emil
Little girls in front: Edna, Anna
photo from the Linda (Meggers) Frank collection

Back: Wilhelmine, Bill, Anna
Front: Eddie, Emil, Sophia, Edna
photo from the Linda (Meggers) Frank collection
Dahn & Woodhouse

Last week I finished scanning 2 boxes of Manning Masonic Lodge information, and now I'm going through a trunk filled with more lodge history.
I go through each document and piece of information one by one.
If I don't I'll miss something that has extra historical importance.
What first caught my eye was the Censorship stamp on this typical lodge post card.
At first I misread the year as 1923 but then after scanning and zooming in I saw it was 1943. Now this kind of made sense during WWII but I had never seen any general mailing with a censorship stamp...only when military individuals mailed letters.
Then I noticed the name, Albert Buss, and now it made a little more sense but I'm still curious how censorship worked during that war...especially since it was mailed by a civilian/civilian group.
It may be that because the lodge formally worked with the US government/military, similar to the way some of the religious organizations did, that they agreed to extra care when mailing information about any military personnel.

If someone can expand on this topic, please let me know.
This post card will be used with Albert's military story.
I have so very little information about him and no picture.
Now many people might wonder why I think this is extra important historically...I'll explain more in a few days.

Postcard from Alaska



Click to see Dennis Drees' military pictures

More fun pictures.
I was visiting with Dan Lorenzen recently and he showed me two photos he had dug up while going through family pictures.
This first one is simply a riot to me when you think of how strict laws would be in a restaurant/bar today.
Dan is showing his 1965 prize winning 4-H steer in front of the Saunders Steak house bar...
The next picture shows Iowa's 1966 Beef Queen and we are trying to find out for sure who the man and Queen are...Dan is in the middle.
Dan is sure that Linda Struve, the 1965 Iowa Beef Queen crowned the 1966 Queen. I just happened to have Linda's picture and an article about the upcoming 1966 crowning.

Dan with Snowball in front of Merle Saunders' Steak house bar.
At the time Dan didn't know that Snowball's next stop was the Manning Slaughter house...Merle had purchased Snowball - destined to fulfill the steakhouse part of the restaurant.

Someone contacted me and is wondering if the man in the group picture is Jack Miller instead of Roland Lickteig.
All I could find on the Internet for Jack is this small image just below.
Anyone else have ideas?
Iowa US Senator Jack Miller


?Roland Lickteig?, Dan Lorenzen, ?Jeanne Strathe?

Linda Struve 1965 Iowa Beef Queen

Carroll County Opens Annual Beef Festival This Week
By Don Muhm
Des Moines Register September 18, 1966
BEEF, one of Iowa's most import commodities, moves into the spot in a big way this week as Carroll County stages its second annual beef festival. The five-day event is designed to bring out the importance of the beef cattle industry.
The festival this year includes a variety of activities ranging from the coronation of the Iowa Beef Queen and the judging of a steer show (with $500 to go to the exhibitor of the champion) to the tenth annual Western Iowa Band Festival and a rodeo.
The staging of the Iowa Beef Festival began about a year ago when the Carroll County Beef Producers Association and the directors of the Carroll Chamber of Commerce decided they wanted to do something in recognition of the near-billion dollar beef industry.
A FOOTBALL GAME AND A DANCE
In Carroll County something like 75,000 head of cattle are fattened in farm feedlots yearly for the slaughter market. And in Iowa in 1965 the commercial slaughter of all cattle was nearly four million head, with cash receipts from such marketings amounting to 4943 million.
The festival program this year, lined by Robert Schweers, beef producers president, and others, will open Wednesday, when a new Iowa Beef Queen will be crowned at Carroll Stadium. Other events during the five days will include a beef carcass contest, a barbecue, the steer show, a high school football game and a dance.
For Linda Struve, 19, of Manning, the festival marks the end of her reign as the state's beef queen. Miss Struve, who has her own purebred Shorthorn beef cattle, is a sophomore at Iowa State University in Ames. She plans to become a teacher.
SHE WAS A QUEEN AT THE STATE FAIR
The Struves operate a 250-acre farm where Glen Struve, 44, Linda's father, carries on a Shorthorn business started by his father, George, of Carroll. Glen is a past-president of the Iowa Shorthorn Association, a director in the South Crawford Rural Electric Cooperative and an official at the Four-County Fair held in Coon Rapids.
Linda has exhibited the champion Shorthorn heifer at the Ak-Sar-Ben Livestock Show in Omaha and has shown cattle at the Iowa State Fair. In 1964 at the Iowa State Fair she was chosen Iowa Shorthorn Lassie Queen.

Story as recalled by one of the passengers (John "Jack" Weighton) who still lives near Gray and turns 93 this year.
Sent to me by his son who has this flier shown below...
"Dad had just been discharged from the Navy in Minneapolis on April 1 and was on his way back home to Gray following WWII. He was still dressed in his uniform and was carrying his duffel bag.
The plan was to get off the train in Manning and call his parents near Gray to come get him. He was on the last leg of the trip from Halbur to Manning when he said all of a sudden the ride started getting rougher. The next thing he knew the car was tipping over on it's left side and he grabbed for the arm of his seat to hang on.
He said it was all kind of in slow motion as the car slid along the ground on its side for what seemed like a long time. When things came to a stop, he was hanging at least 3 feet in the air from his seat.
He said he let go and dropped down. He helped people out the door of the car. Some people in his car were injured but he doesn't remember how many or how bad.
Once outside, he and several people walked along the tracks into Manning. He said it wasn't that far but doesn't remember the actual distance they walked.
He was still carrying his duffel bag and he didn't think it could have been that far. Once they made it to Manning, they reported the wreck and he called home to get a ride.
He said it seemed ironic that he served overseas during the war and never got injured only to be in a train wreck not even 10 miles from home.

John "Jack" Weighton on the right

USS LaPorte. APA-151
My dad served in the Pacific aboard an attack transport (APA-151) as a Gunner's Mate from 1943 to 1946. He earned 6 service ribbons and 2 battle stars.
I have his uniform, dog tags, a complete copy of the log for his ship, and many pictures and souvenirs.
Also a few years ago I recorded about 45 minutes worth of him sharing his stories about Navy life.
It was very gracious for John's son, James, to share with me what he has about the Great Western derailment, including some of his dad's military information.
James is fortunate to be able to ask his dad about his military service...so often the children and grandchildren will wait until it is too late and then I hear them tell me "I wish I had asked..."
Generally I have to work with second hand information and try to build a story for most of Manning's Veterans from scratch for those who have passed away.
A fellow Iowan, John Weighton, has this wonderful piece of history about Manning.
I asked him to scan it for me and he graciously agreed and then e-mailed the file to me...
We are trying to determine where this RR bridge was.
You can see the old abandoned North Western right of way on the right side.
I'm thinking this has to be north of Manning.

Below is a close-up I had in my database and had no clue where it was until seeing the image above.


The date this picture was taken was April 3, 1946.


Information on back of this picture.
So if anyone recognizes the oxbows and where this bridge was located please let me know.
I had more pictures of this scene than I realized.
This first one is from a snapshot so it is not very clear, but the second one is a scan from an actual professional photo so it is much sharper, unlike the scan above from the flier that was printed on plain paper.
The photo scan is sharper...now if I could remember who had this photo. I scanned this picture before I started making folders for each person I got pictures from.
Today, I make sure to start a folder for anyone who sends me pictures to scan, so that way I know where the original source photo came from...

Kenneth Ewoldt

Visitation and Funeral 10:30 AM, Thursday, March 30, 2017 United Church of Manilla
Visitation with the family after 9:30 AM at church.
Interment Thursday, March 30, 2017 Manning Cemetery immediately following the funeral.
Rev. Vicki Fisher, Officiating
Music "How Great Thou Art" "He Touched Me"
Mike Bolton, Vocalist
Sara Stracke, Accompanist
Urn Bearers Anna Burgin and Will Burgin
Interment Manning Cemetery, Manning
Ohde Funeral Home in charge of services

The family wishes to express their gratitude for your kindness evidenced in thought, word and deed, and invites you to join them for lunch and fellowship at the Manilla Fire Hall following the interment in manning.

Kenneth Henry, son of Henry and Anna (Grimm) Ewoldt, was born on November 14, 1922, at Manning, Iowa. He was baptized in the Lutheran Church in Manning. Ken attended rural grade schools and graduated from Manilla High School in 1939.

On July 25, 1959, Ken was united in marriage with Dolores Ann (Coats) Ranes at Kansas City. He assisted his parents on the farm near Manilla for 17 years. Ken then worked at Amoco Oil in Manilla for 19 years and as the Manilla City Clerk for nine years until his retirement in 1988. He was a member and board member of the former Presbyterian Church and then member of the United Church and Golden Leaf Lodge. During the 1940-50s Ken served on the township committee for Red Cross and government agriculture programs. He was interested in all sports, especially his children and grandchildren's, and enjoyed traveling. Ken was an avid Iowa Hawkeye fan and at one time held football season tickets.

Ann died in 2012 and Ken moved to the Manilla Manor in 2015. Following a sudden illness, Ken died at the Crawford County Memorial Hospital on Saturday, March 25, 2017. He was 94 years, 4 months, and 11 days of age.

Preceding Ken in death are his parents and wife Ann Ewoldt.

He is survived by daughters Phyllis Drake (Dan Towers), Scranton, and Paula Burgin (Richard), Penfield, New York; stepchildren Terri Gimlin (Gregg), Leawood, Kansas, and Randall Ranes (Nancy), Bakersfield, California; grandchildren William and Anna Burgin; step grandchildren Jennifer Starkey (Sean) and Nicholas Ranes; two step-great-grandchildren; other relatives and friends.

Claus & Anna Grimm married June 20, 1880


Back: Emma, Edward, Caroline, John, Bertha
Front: Anna (Schwiesow), Anna, Claus

Family history sheets from the Cleone (Schroeder) Podey collection

Page 121 of the Manning Schools history book


Iowa No. 7 country school
Page 123 of the Manning Schools history book


Iowa No. 8 country school

This is the Lyden Studio picture sent to me from Minnesota recently. The couple is unknown and we are trying to determine who it might be.


All we know for sure is this is a Lyden Studio photo.
---
I was also recently contacted by a relative of the Kuhse and Ohrt families of Manning who lives in California.


The Kuhse relative in California also sent me these amazing original pieces of military history to scan about Melvin Kuhse, who was a prisoner of war during WWII.
Several years prior to receiving this information, another Kuhse descendent sent me a paper copy of one of those documents.
I'm constantly emphasizing the importance of getting original pictures and documents to scan...
Now you can see the dramatic difference in scanning a paper/facsimile copy vs. scanning the original items.
The first example shows the document.
The next example shows a scan from a plain paper copy made of an original picture. You can see all of the dots made by the bubble jet printer.

Please keep this in mind before sending me copies...we want and need original quality images to work with for the Manning Veterans' history book.

Scan from the original document


Scan from a plain paper copy made from the original.

Scan of Melvin Kuhse from a plain paper copy made from the original.

Lester Kuhse on the right.

August 28, 1945 - First notification about Melvin's capture.

September 1, 1945 - how to contact Melvin.

September 12, 1945 - Melvin freed.

January 4, 1945 - Melvin at Mukden, Manchukuo prison camp.

March 28, 1945 - Melvin injured at camp.

May 21, 1945 - Melvin at Hoten Camp, Japan

July 6, 1945 - Melvin injured again at camp.

August 16, 1945 - Red Cross information.
We are so fortunate that people who have never lived in Manning and out of state are willing to share and send me the Manning history they have so I can make high resolution digital scans of the Manning history they have.
Individuals who have never met me before and are distantly related to people who lived in Manning...and only through the trust they gain through my e-mails and by showing them my work on my web pages, will they send me these items through the mail...of which I have many extra steps for them to use when they ship their things to me.
Now if I could only get more people who know me and live/lived in Manning to bring forward the military history they have.
Information that I know someday will be thrown away - and why I want to get as much of it as I can now to digitize, document, and preserve it.
This picture and certificate also came from the California Kuhse relative.

Clarence Kuhse - WWI - brother of Melvin

Unfortunately I have no information about Clarence's military service.

Lilly Ohrt (baptismal certificate) - she married Clarence Kuhse

Rebuilding more of the Manning Puzzle - more Masonic Lodge information - scroll down...
Not until I started working on the Manning Masonic Lodge history in March of 2017, did I find out that there was a Mel Jacobsen who lived in Manning and served in the Navy during WWII.
Further down below is a letter he wrote back to the lodge about his service.
I assume Mel was the son of Algot Jacobsen who served during WWI, and was an American Legion commander in Manning.
Below are perfect examples where it is best if I can go through people's historical items...even groups like the Masonic Lodge.
I'll find history that no one else will be aware of...having worked on Manning history for over 40 years, I'll recognize names and subject matter that few others will...
Besides the military information, I'm finding a lot of other history in this lodge stuff about hundreds of our Manning Pioneers and residents who passed away long ago.
I don't have a lot of information about Max Timmerman and this letter provides new information that he served at Gowen Field, in Boise, Idaho, where as a Corporal, he was with Company D 778 Military Police Battalion.
Here is the information that I found out about Mel Jacobsen...
He was serving on the USS Altair. Note the censor stamp.

USS Altair
December 5, 1942
Greetings My Brothern:
Received the courtesy card in today's mail, so decided to sit down and scratch off a few lines in thanks.
Up to now have had no chance to take advantage of the Masonic Service Centers, but hope to in the near future. Am very glad to hear of these centers as it will give those who have been called to the colors a place to spend their free moments while on liberty, and I'm sure that they will take advantage of these centers. I know that the brothern and I on this ship will.
I am enclosing a little booklet that was made up on the ship listing the brothern and their home lodgers. Thought you might like to get a glimpse of the various lodges represented.
I can't give you much of an idea of our activities because of censorship regulations and certain restrictions we have to abide by in the letter writing, but you can rest assured that we will take advantage of every opportunity listed and offered us by the Masonic calendar.
Am also enclosing a money order for five dollars $5.00 to cover my dues for the next year.
Please extend all the brothers my very best wishes in the way of seasonal greetings, a little premature perhaps, but it may take a little time for these wishes to reach you.
Best of luck to all the brothern.
I remain Fraternally
Mel G. Jacobsen

Mel Jacobsen was serving in Hawaii in April 1940.
Now if a relative would just contact me and help with military pictures and details.
Now this may not seem like much information, but in many cases I have nothing for some Manning Veterans.
So I have to find it from any source I can locate.
---
Today, we hear ignorant politicians, so-called pundits, and uninformed citizens throw around Hitler and Nazi in their accusations about other fellow citizens.
I'm by no means an expert on Hitler or the Nazis but having worked on Manning's Veteran history for over 20 years I have come to realize that most of these people who blurt out "Nazi" about someone else, has absolutely no clue as to what they are saying...
Here is another little piece of history uncovered in the Manning Masonic Lodge boxes of history.
While there are very few specifics, they are fascinating pieces of history.
I have contacted the Monona Library to see if they have a picture of Kurt and maybe his speech was preserved at their lodge.
That would be amazing if I would be lucky enough to come up with a picture and more information about this man who was born in Germany and then moved here after WWI.

A note to Elmer Mueller about the upcoming presentation about "Hitlerism" at the Denison Masonic Lodge

A brief biography about Kurt Hardt

Elmer Mueller was Master of Manual Lodge and resigned when he was inducted into WWII service.

ALWAYS!
NEVER enough time!!!

I'm currently working on more Korean War era Manning Veterans - specifically Meryl Kerkhoff and while searching my database for his military pictures and story we had developed seven years ago before he passed away - I stumbled onto this picture that John Swander had sent to me in 2012.
Then as time never stops, John passed away in 2013 - BEFORE I could work with him on his military service and see what other Manning connected pictures he had.

I still have several e-mails from him in my database and took a chance that his wife, Nancy, has kept it active.
I sent a test e-mail and so far it has not bounced back as undeliverable, so I'm hoping she still checks it.

Just in case, if anyone is in contact with Nancy, please let her know I'm trying to reach her...

Here is that wonderful picture scanned from a slide that John had.
Standing: Dave Steckelberg, Bill Saunders, Stan Schrum, Wayne Pfannkuch, John Swander, Don Wagner, Steve Schrum, Gene Beckman
Seated: Hilbert (Huey) Hoffman, Wayne Ross, Dennis Vaudt

Jack Swander (John's dad) took this picture in 1958. Jack was a Boy Scout leader. It was taken on the corner of Main & Second Streets (looking east). One interesting thing in the background is the stop sign which was yellow back then. The Loucks Apartments are in the right background.

These are the slides, pictures, and negatives that I keep begging Manning connected people to send to me so I can make high resolution digital scans (and then promptly return).
I sound like a broken record and can be a pain in the keister, but once I get them added to the Manning Historical digital database - they will be preserved long after all of us and those pictures are gone.

So if you have these types of "FUN" and any other old family and historical Manning connected pictures - PLEASE e-mail me.

I'm working on Ken Dethlefs' military information that I picked up from Georgia today, and as I was looking to see what I had for Ken, which was very little, I ran across this picture that the Vinkes gave to me to scan and digitally repair last year in June.
Even though I have already posted it, I think it is worth showing again, because it shows such a FUN time from Manning's history.
Crazy Days was a big deal years ago and I have a few pictures that were taken from that time but I'm always looking for more.
An example of just one very small aspect of Manning's history that I don't think we should let disappear.
So if you have Crazy Days pictures please let me know...

Loretta Vinke & Ken Dethlefs in front of the Klean Klose Shop.


What the original photo looks like.

Now do NOT misinterpret this as a criticism of the Vinke family. I find lots of pictures damaged like this but generally don't take the time to fix them unless they are really a unique or rare picture.

In Memory of Coach Dale A. Johnson


August 31, 1934 - March 15, 2017


Click to see the tribute to Coach Johnson (on right)
Dahn & Woodhouse in charge of services.
http://www.dahnandwoodhouse.com
Visitation Sunday, Mar 19, 2017 5:00 PM - 7:00 PM Dahn and Woodhouse Funeral Home - Glidden
Funeral Service Monday, Mar 20, 2017 10:30 AM United Methodist Church - Glidden

In Memory of Marjorie (Kuhn) Kusel


October 28, 1923 to March 8, 2017


2010 Kinderfest: Pam Kusel, Dave Kusel, Marge Kusel, Karla Kusel

Click to see the tribute to Marge and her historical family background.


Marge died Wednesday morning at the Manning Plaza Nursing Home.
Visitation Saturday March 11, 2017, 9:30 AM - 11:00 AM at Zion Lutheran Church
Funeral Service Saturday March 11, 2017, 11:00 AM at Zion Lutheran Church
Ohde Funeral Home in charge of services.

In Memory of Delores (Rix) Kuhn


July 1, 1928 - March 12, 2017


Click to see the Rix/Kuhn tribute
Delores Kuhn died Sunday afternoon at Hospice House in Omaha.
Visitation Sunday March 26, 2017, 5:00 PM - 7:00 PM at Ohde Funeral Home
Funeral Service Monday March 27, 2017, 10:30 AM at Zion Lutheran Church,

1 example from the Logeland Studio wedding packets.

There are still quite a few Logeland Studio wedding packets available.

Click to read about this important project.
It will help to financially support the Manning Veterans' history book project.

What makes up a community?
Just ONE person
who is a son or daughter
who is a brother or sister
who has a school chum
who is related to someone in that town
whose friend has a friend in that town
whose friend is related to someone else in town
who may have moved away but still thinks of the place they grew up as home
We would like to hear from you, the "1983 Leaders of Tomorrow" who have relatives and chums in your hometown of Manning, Iowa.
In their own words
Attention "1983 Leaders of Tomorrow"


Who is the sister of the meteorologist linked below?
Click to see the answer in her own words

Who grew up on a farm south of Manning, has chased tornados, and is now a meteorologist for the National Weather Service?
Click to see the answer in his own words

I have been receiving questions from various "1983 kids" about what type of information we would like them to write about.
Please read through the meteorologist's story to get ideas for you own personal write-up.
Then send me an e-mail so we can work out your story.

Note: Your story does not have to be as thorough as found at the link above but at least send us a couple paragraphs to bring us up to date from 1983. Here is the DIRECT link to the 1983 web page.

Parents of the "1983" kids - please encourage your children to send in their updated information and any pix they may want to include.
Sometimes a little nudge by mom or dad will get the ball rolling!
Each 1983 "Leader of Tomorrow" has interesting family history.
Here are the names of the "1983 kids" who we are looking for an update from...
Aaron & Courtney Potthoff, Adam Croghan, Andrew & Amanda & Brandon Puck, Alex & Abbey Ranniger, Allison & Megan Keese, Angela & Heather & Michele Hass, Angie & Alan Irlbeck, Bradley Christensen, Bryan & Nathan Rohe, Chelsea Souter, Christin Ann Fara, Christopher Wegner, Cole & Ty Henderson, Dale & Vanessa & Derek Hargens, Daniel Wayne Tibben, Daniel & Janelle Stribe, Dawn & Derrick Rohe, Dawn & Michelle Willenborg, Elizabeth & Jamy Zinke, Ericka & Andrea Ehlers, Gary & Beth & Tim Ferneding, Heather & Jessica & Jimmy Switzer, Jackelyn McKeighan, Jamie Jo Irlbeck, Jeffrey & Joey & Jeremy Irlbeck, Jeffry & Kelli & Jason Lorenzen, Jeremia Rex Macumber, Jennifer & Jason & Renee Knueven, Jennifer & Jeremy Misselhorn, Jeremy Puck, Jessica Rasmussen, Jill Kienast, Joe Stein, Joseph & Mackenzie Hinners, Kasie & Andrea & Amy Lorenzen, Kenzie Kae Kerkhoff, Lauren & Shad Bauer, Marte Wanninger, Matthew & Mandi Weitl, Melissa & Angie Pfannkuch, Michael & Amy & Jeremy Kasperbauer, Michael & Michaela Hargens, Melissa & Michaela Vinke, Michael & Matthew Siepker, Michaela & Crystal Ehlers, Natasha Vonnahme, Ryan & Rachel Pfannkuch, Sabrina Lee, Sarah Kaszinski, Sheri & Trena Bell, Tara Zeman, Stephen & Ryan & Darren Andersen, Tonya Jo Wurr, Tiffany & Michelle Jahn, Tim & Matt Hugeback, Brian & Katie & Steph Beck, Troy & Robin Wanninger
If you send me some information about yourself, I may also be able to find some pictures of your parents, grandparents, family members that I have in my database (as shown above).
We can use them in your story along with your "1983" picture.
We'd like to hear from you !!!
What ever became of the
1983 "Leaders of Tomorrow"
Have some of your "Dreams" come true?

"Let it be known that he who wears the military order of the purple heart has given of his blood in the defense of his homeland and shall forever be revered by his fellow countrymen."
George Washington, August 7, 1782
Just as a reminder: the Manning History book committee continues to work on a Manning area Veterans' history book project.
For those of you who are Veterans or have/had Veterans in your family - will you come forward?
The history book committee will do their best to get as many pictures and information about the 1000+ Manning Veterans but we can't do it all by ourselves.
How many small communities do you know have published 5 history books? The first one was the History of Manning 1898, then the 1981 Manning Centennial book, next the 2006 Manning Quasqui book, and most recently the 2009 Manning School history book. Probably the last book to be published will be the upcoming Manning Veterans' book - unless someone comes forward in the next generation to take over these projects after I'm gone. Will you help with the Veterans' history book project? If you are a Manning connected Veteran or are presently serving and do not submit your military connected pictures and infomation you probably won't be in this once-in-a-life-time Manning Veterans' history book. With a limited number of volunteers we can only do so much on our own but will try to get pictures of as many Veterans as we can. There are over 1000 Manning Veterans so we have a long ways to go before the book can be published.
Manning Veterans are slowly coming forward and below is another example. We hope to eventually get more pictures and information for Mike to put in the book but for now this is what I have to show to you.
Amos Rutz WWII
One thing that many Veterans and people who are submitting information have not fully understood is that this next Manning history book is specifically a Veterans' only book. It won't be like the Centennial or Quasqui history books were, where there is a Veterans' section along with other community aspects. We are aiming for a 2-volume book (around 1090 total pages) which will really be unique!!!
This book will be ALL Veterans' information (and the post auxiliaries) - hence it won't be a "Name, Rank, and Serial Number" only history but we want a complete history for each Veteran.
For instance - below is Louis Boell's picture and the information that was published in the Veteran section of the 1982 Aspinwall Centennial history book. It has the basic information but we are looking for more and I spoke to Louie by phone and he sent more pictures and information - also for his brothers.

To see what Louis submitted click on the link underneath "Are you a Manning Veteran" shown below.

Note: we also want some family background such as parents and grandparents. All too often you will only see just the Veteran's name with their basic military information but without the family connections it will be difficult for future historians and genealogists to know for sure who this person belongs to.

Are you a Manning connected Veteran?

I would like to hear from you!!!
We are starting a Manning Veteran history book project and if you don't come forward you may not be included in the book. NOT because we want to intentionally leave you out but because you didn't come forward.
Same goes for those of you who have Veterans in your family who have passed away. If you don't come forward and help by submitting Veteran connected pictures and information your Veteran may not be included in this once in a life-time Manning Veterans' history book.

Please e-mail me about your Veteran questions manningveterans@davidkusel.com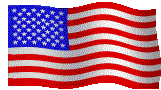 The United States flag
is proudly displayed here and NO other flag is as IMPORTANT!
1 Manning citizen served in the War of 1812
48 served in the Civil War
1 served in the Indian War
3 served in the Spanish American War
300+ served during WWI
550+ served during WWII
87+ served in the Korean war era
65+ (more names need to be found) served in the Vietnam era
55+ (many more names need to be found) served from 1975 to present
25 paid the ultimate price with their lives defending the U.S. Flag
Are you a Manning Veteran?
Are you currently serving and have a Manning connection?
We are starting the Manning Veterans' history book project
Don't wait until you see "Deadline" or it WILL be too late!!!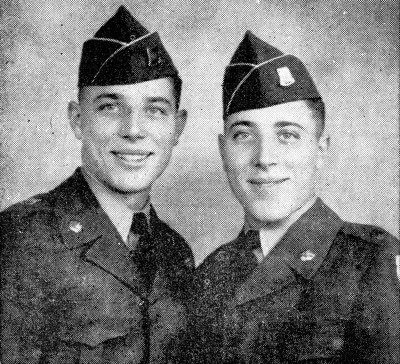 Click to read promos for the Veteran book


There are a lot of WWI and some WWII Veterans pictures with no IDs.

Before you spend time scanning pictures
please look at these instructions


I appreciate your efforts scanning pictures for me but if you only make low resolution scans you are really wasting your time. High resolution scans are the best and only way to really preserve those old pictures.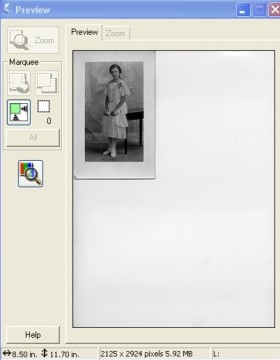 Click to see the tutorial
If you simply don't want those old family pictures you inherited please don't throw them - send them my way.
A lot of times I can recognize a face or location in those old pix.
---
One thing to keep in mind while you are looking for pictures - if they are glued in old scrap books please do NOT try to pull them out or cut them out. I can scan the whole page of the scrapbook and crop out the pictures you want to use in the book. If you attempt to forcibly remove the pictures you will probably damage them and when I scan them that damage will probably show up. This means I'll either have to use my graphics program to touch up the damage which can take a lot of time, or if they are badly damaged I just may not even take the time to scan them.