Mary Chapin Carpenter "Thanksgiving song" 2008

New Opportunities - Manning Cares Food Box

The Methodist Church is going to put items in the box this week so it is ready to go.
Please share with your church members, families at school, chamber members, etc.
We want to get the word out as quickly as possible for anyone who is in need.
We hope to do an article soon.
Any thoughts or suggestions, please let me know.

Thanks
Mindi Boyle
Social Services Director
Accura HealthCare of Manning
Mindi.Boyle@accura.healthcare
712 655-8125

I'm trying to finish scanning the Ohde collection and here is a timely piece of history from 88 years ago.

November 24, 1932
Manning 6, Manilla 0
Note: G.A.A. is "Girls' Athletic Association" in the flier above.

From time to time Denise (Hinners) brings me pictures to scan that vary in theme.
Here is one image that shows how the red shift in a lot of color pictures is slowly ruining the image.
I have some pictures that are almost completely red now and basically impossible to color correct...about all you can do is to take off the harshness of the red, short of just converting it to grayscale.

So the sooner these "problem child" photos get scanned the better quality image you'll get now as opposed to waiting until it is too late to correct the color.

Vernon Hinners family 1964

Childrens Day 1980

Childrens Day 1979
Chris Muhlbauer on French Horn - Mike Hinners on bass drum

Outdoor Swimming Pool 1980

Carolyn Renze in yellow shirt
Travis & Melanie Doyel in the water
Denise Doyel on bleachers
Possibly Vicki Schwiesow wearing towel

I'm working with someone from Nevada who has a collection of pictures of the Grube family who lived in Missouri, and also several Lyden Studio pictures, 1 that is identified as Riggs and the other 2 are of a wedding couple.

They are not sure where they purchased this collection but would be either in Nevada or in Long Beach.

These are some of the names on the photos that were identified:
Sister Esther M. Grube, William Grube, Poppi-Lewis-George Grube, Betty Jane Grube, Mrs Basil H. See, Mrs Willena Grube Anderson, Irene Tinsley of South Dakota, Mary Grube.
A family living in Seattle Washington, and Lavan D. Sanderford of San Francisco.

So if anyone can help with the Grube family connection please let me know...


This is the Manning Grube family of whom I descend from.
Detlef and his family immigrated from Schleswig/Holstein to Davenport, Iowa, in 1865, and eventually the children ended up in Manning.

Detlef Grube 1817 - 1865 married Anna Miller 1813 - 1878

Children of Detlef & Anna:
Christian born 3/18/1842
Claus J. born 2/24/1845 married Catherine Struve born 1/22/1850 - 9/20/1867
Henry married Ida Kusel who was a sister to William Kusel
Mary
Sophia born 9/9/1852 - 10/19/1935 married William Kusel - Dave Kusel's great-grandparents


Main Street Manning - fundraiser

Brought back to the top:
Some communities in this country show disdain for the USA and even hate their country - they tear down their statues and history - NOT here in Manning...

Most recent statue added to Main Street

"Land of the Free"Statue Erected on Main Street
By: Jean Voege, Main Street Manning Executive Director
Manning's Main Street now has seven solid bronze statues lining thanks to the installation of "Land of the Free" on the east side of the VFW Hall on Friday, October 16, 2020.
The Design Committee of Main Street Manning (MSM) was instrumental in securing this statue as well as the others that line the street. When asked why this particular statue was chosen to adorn the streets of Manning, Marsha Clausen, Chair of the Design Committee, said, "Bravery is a word often thrown about without true thought to its meaning. Our soldiers, past and present, willingly risk their lives to save and protect the many, and their bravery saved the world from a terror unlike any we could have imagined. My Uncle George Seite served in World War II and was reported as missing in action and was eventually liberated from a German Concentration Camp at the end of the war. I am in awe when I reflect on the sacrifice that our soldiers made to protect our freedoms. Manning has always had strong military history and we are proud to be in "The Land of the Free!"
Clausen continued, "In the summer of 2019, Manning was selected to host '"Voices and Votes: Democracy in America,"' a traveling exhibit from the Smithsonian Institute in Washington, DC. We felt that the Land of the Free would be an excellent '"fit"' with the opportunity to host this exhibit."
The initial funds to pay for the statue, valued at over $6,800, were raised by a free-will donation at the Souper Tuesday Soup Supper hosted by the Organization Committee of Main Street Manning on Tuesday, March 3. Additional funds were donated by the American Legion Auxiliary to the Emil Ewoldt American Legion Post #22. The VFW Post #3517 had secured a grant to help fund Main Street Manning's efforts to host the "Voices and Votes" exhibit.
When the Covid 19 pandemic forced the cancellation of that exhibit the Manning VFW Post #3517 kindly donated the money to the funding of the statue. A donation of over $4,600 by the Emil Ewoldt American Legion Post #22 in June 2020 allowed for the purchase of the statue which was forged by BronzeMan in Agoura Hills, California. Because of the long term working relationship between Marsha Clausen and BronzeMan, the company covered the cost of shipping. The Manning Ladies Auxiliary to the VFW Post #3517 will donate the cost of the commemorative plaque that will be placed near the statue.
The placement of the statues on Main Street and within the Main Street District had its start in 2015 when the Main Street Manning Design Committee in collaboration with Manning's Visionary Committee was able to secure funding through donations and grants for the purchase of the "Leap Frog" and "Girl with the Fountain" statues in the Manning City Park. Since that time, additional funding has been secured to fund the other six statues on Main Street.

More historical military perspective coming...

Everyone today pretty much has a camera phone and take all kinds of pictures and then think they are doing something impressive by posting them on their social media page.
Most like to take pictures when something is completed or has a prominent aspect at the moment - ME, I like to take pictures of ALL of the HARD work it takes to get to the finished product. There is so much more to the historical story behind everything around us and I try to capture it as thoroughly as I can...

January 7, 2020 - Warner Welding

April 13, 2020 - Trestle Park


April 13, 2020 - Trestle Park

April 20, 2020 - Trestle Park


April 20, 2020 - Trestle Park

April 20, 2020 - Trestle Park

April 22, 2020 - Trestle Park

April 22, 2020 - Power supply underground

April 23

June 8

June 8
Bike Art memorial at Trestle Park
Friends and Family donated funds to create a "one of a kind" bike art project memorial for the Trestle Park in memory of long-time teachers, Scott and Mitch Robinson.

The bike was designed and constructed by Mike Warner of Warner Welding. The metal wheels, iron tractor seat, old machinery parts and tools along with the landscaping rocks were donated by friends, alumni, and former students of the Robinson's.

Manning City employees helped with installation and landscaping of the Bike Art memorial.

Friends collaborated with the City of Manning to align the Bike project Manning Visioning Plan and beautification for parks and trails for alumni, friends, families, and visitors to enjoy for many years to come.

This is one of the many projects that the Beautification Committee collaborates their efforts with the City of Manning, Manning Main Street, and Manning Visioning Plan, to make Manning what it is today.

Manning City Administrator Dawn Meyer stated. "We are honored to be able to place this memorial at the Trestle Park. Art is one of the focuses of the park and trail projects like this not only serve as a memorial, they also help enhance the art offering of the community. We are thankful that the friends and family of Scott & Mitch chose to memorialize them in such a unique way."


Now some people will not know who the Robinsons are...unfortunately I don't have any scans from actual photos of Bonita but below is a sampling of the Robinson history.

From the 2009 Manning Schools history book:
Bonita "Mitch" (Buckhammer) Robinson grew up in Bayard, Nebraska. She attended a country school until the middle of her sixth grade year, and graduated from Bayard High School in 1961. She graduated from Kearney State College in 1965 with a Bachelor of Arts degree in Education (Kearney State is now the University of Nebraska-Kearney). Mitch graduated with a major in business education and a minor in English. She taught shorthand and office practice at Kearney High School in 1965.

Mitch married Scott Robinson in August 1966 and they moved to Manning two weeks later. Mitch was hired by Robert Melick and Wayne Curlile to teach Junior High Language Arts. Her first year salary in Manning was $5100, which seemed like a lot at that time.

After teaching seventh and eighth grade Language Arts for three years, Mitch quit teaching to start their family. Tiffany was born in August, 1969. Mitch remained a stay-at-home mom until their son Matthew was born in January 1971. Paul Bjorkgren, superintendent, called and asked if Mitch was ready to take her former job back. After much thought, she decided to accept the position. Paul actually hired her while at the golf course.

Mitch continued teaching Junior High Language Arts and also Chapter I Reading and Junior High typing until retiring in May 1999. She was also assigned the task of Yearbook Advisor the last six years of her teaching career. Mitch admits that those were not some of her fondest memories of teaching.

Funny moments: "Wish I would have kept a daily journal throughout the years because something memorable happened most every day. I'll never forget Dave Irlmeier's famous comment. Every time I would hand out an assignment, he would ask if it was going to be graded. I said, David, what difference does it make if it is graded or not? His quick reply was, 'Would you be standing up there teaching if you didn't get paid?' What could I say to that?"

Daughter Tiffany graduated from Manning High School in 1987. She attended University of Nebraska-Kearney for two years and graduated from Iowa State University with a degree in Elementary Education. She did substitute teaching for several years in the Des Moines area and also in Manning. Tiffany is married and living in Grundy Center, Iowa, where her husband Jeff Carson is manager of the city's municipal utilities. Tiffany works in the chiropractor's office and enjoys golfing, bicycling, and traveling.

Son Matthew died of leukemia in October 1972, at the age of 21 months. The Robinsons never forgot the comfort and support they received from the entire community and especially their community of fellow faculty members and the students. "This community is special and I'm sure that's why we are still living in Manning, Iowa, today."

Mitch taught in the Manning School system for 31 years and retired in May 1999. She then began working in Dr. Robert Vonnahme's chiropractic office in July of that year. She continues working part time at the present. Mitch enjoys walking, golfing, vacationing, watching sports, and keeping close contact with friends.

Scott Robinson was born in 1940 and grew up in Kearney, Nebraska. He attended school in Kearney School District and graduated from Kearney High School in 1959. Scott participated in football, basketball, and track in high school. He attended Kearney State College and graduated with a BA Degree in Education, majoring in geography and physical education.

After marrying Mitch and moving to Manning, Scott accepted a teaching position in geography and physical education. Coaching was always a strong desire for Scott. He coached as an assistant in football and basketball and became head golf coach for 27 years after Ross Norman left for another job. The most memorable challenges as a coach were attempting to teach Dan Kerkhoff how to shoot free throws and to keep Brad Kusel from "passing gas" during practices.

Scott retired from teaching in May 1999, and continued as head golf coach until retiring in the spring of 2009. Scott continued a career as a crop hail adjuster that began in 1981. A memorable comment from a member of the community was, "What does Scott know about farming?" Funny thing is Scott may have adjusted this farmer's crops.

Scott & Mitch - scan from yearbook

Scott Robinson, Larry Rowedder, James Murphy

Basketball coaches: Scott Robinson & James Murphy in the old gym (now Rec Center)

Football coaches: Scott Robinson, Gary Taylor, James Murphy
November 2, 1972 at Manilla - scanned from the Wayne Saunders negative collection


Scott Robinson, Curt Stribe, Jim Murphy, Kevin Pfannkuch, John Opperman, Keith Stribe

Scott Robinson & Larry Miller 1974

Tiffany Robinson & Virginia Stoberl April 1987 - school cafeteria
1972

I remember the first day that Scott came back to school to continue teaching in his classroom after taking several days off for the funeral & burial of Matthew.
All of us students were very quiet and didn't know what to say or do, and Scott was also very quiet which was different from his usual telling the class a joke or two and clowning around before we got to our Geography class.
Scott's Nickname was "Oscar" and he was the only teacher I recall that we could call by his/her first name and not "Mr. or Mrs."
He got his nickname from Oscar Robertson - an all-star black NBA player during the 1960s and early 1970s. Scott would scrimmage with us players and he would show us his "fancy" moves and ball handling...we also enjoyed playing 3-man cutthroat with Scott where one person had the ball and had to go against the other two to score a basket.
Dave Kusel

It's that time of year! The Manning City Council would like your input on how things are going and what types of projects/services you'd like to see in the future.
Linked below is the annual Community Input Survey.
Please take a few minutes to give your input! Thank you!

Manning Survey

Dawn Meyer
City Clerk/Administrator

The City of Manning applied to become part of the age-friendly network of AARP.
The Manning community has age-friendly policies, all-age inclusion on decision-making teams, and projects being built that support people of all ages (i.e. trails, senior living, etc).
Manning joins 4 other communities in Iowa: Des Moines, Charles City, Marion, and Cedar Rapids that are a part of the network.
Through this network, Manning is given networking/training opportunities, and can use this designation in marketing materials, and is given a higher priority when applying for AARP grants.
Normally AARP does an event to welcome the community to the network, but given COVID they did the billboard instead.

Ron Reischl recently brought the Hawkeye Distinguished Veterans Award to my attention: Below you'll find out which Manningite received it.

Most people start out in life with humble beginnings, and then continue throughout their lives in the same way and the only recognition they receive is from their family and friends who saw what they did in life...
Some folks, though, do achieve some amazing accomplishments, but their foundation began in their communities.
You don't have to grow up in a huge city to achieve your goals...just like the fellow in this feature below.
He went out into the world and through his achievements he has given a tremendous image about the Manning community.
Take a trip through his past and see where his goals took him today.

Jefferson No. 1 country school
His education began in a one-room school house.
He learned from the older kids and later as a 7th & 8th grader would have helped the younger kids learn.


Page 129 of the Manning Schools history book

We interact and influence so many people and are also influenced by others.
Circa 1956


Back: Jackie Borkowski, Fred Gruhn, Duane Swensen, Robert Barten, Gene Wycoff, Mrs. Grace Andresen
Middle: Jane Christensen, Jeff Musfeldt, Jackie Moore, Gene Wycoff, Karen Borkowski
Front: Linda Barten, Laurel Musfeldt, Chuck Moore, Gwenda Borkowski

Junior High - Back: Charles Brotherton, Jeff Musfeldt, Phil Sextro, John Doyel, Jon Stein, Dennis Ohde
Front: Tom Schroeder, Albert "Butch" Jansen, Curt Grimm, Dan Pratt, Donald Kingsbury
Junior high football (undefeated) 1960-61 seventh and eight grade.
Back: Charles Brother - coach, Nate Dappen, Doug Kusel, Albert "Butch" Jansen, Tom Schroeder
Third: Don Kingsbury, Lonnie Kasperbauer, Gary Eischeid, Steve Ruhde, Craig Grau, John Doyel, Dan Pratt
Second: Hilbert "Huey" Hoffman - manager, Steve Rutz, Phil Sextro, Bill Ohde, Bill Saunders, Mike Hoffman,

Jeff Musfeldt

, Daru Ross - manager
Front: Mark Joens, John Beckman, Nick Dappen, Dave Hass, Steve Musfeldt, Steve Atkins, Dennis Vaudt

Merlin Musfeldt MHS 1939

Merlin & Delone (Brockman) Musfeldt with Genelle (Kruse) & Leland Kienast
Merlin was the son of Louie and Laura (Schroeder) Musfeldt

Merlin Musfeldt moving soil at the new Zion Lutheran church site November 21, 1960.
Photo from Merle Stoelk's collection.

Tom Schroeder & Jeff Musfeldt - at the Schroeder house.


Jeff Musfeldt - staying overnight at the Harold & Bernice Schroeder home.


Yes, even future Major Generals once wore PJs!

Jeff Musfeldt confirmation March 26, 1961 Zion Lutheran Church

Back: Lyle Borkowski,

Jeffrey Musfeldt

, Curtis Grimm, Steven Rutz, Craig Grau, Barbara Vollstedt, Linda Struve, Julie Monson, Gloria Jurgensen
Middle: Bette Kruse, Daru Ross, Janet Ranniger, Kay Kuhn, Donald Callender, William Ohde, Pamela Kusel, Judy Beck, Rebecca Eschenbacher
Front: Angela Kusel, Joan Ranniger, Thomas Schroeder, Donald Kingsbury, Jim Steinke, Pastor Eschenbacher, Janis Mundt, Phyllis (Jean) Graner, Karen Reinke
1963 school play - Back: Joan Ranniger,

Jeff Musfeldt

, JoAnn Peters, Karen Brady, Bill Ohde, Larry Ehlers
Middle: Carol Ranniger, Angela Kusel, Gene Ehlers, Steve Rutz, Sandra McGrath, Barb Vollstedt, Annemarie Schwartz
Front: Hilbert Hoffman, Dave Pfoltner, Larry Fischer, Kent Weible, Nate Dappen
National Honor Society - Back: Mike Edgerton, Tom Jensen, Joel Weible, Edward Stangl, Ray Dentlinger, Nate Dappen,

Jeff Musfeldt


Front: Linda Struve, Sharon Grimm, Angela Kusel, Peggy Puck, Joan Ranniger, Janet Ranniger,

Laurel Musfeldt

, Diane Ventecher, Charles Brotherton - sponsor

Homecoming 1963 - girls on float: Liz Oakley,

Laurel Musfeldt

, Linda Barten

Pep Club initiation - probably 1964

Back: Eileen Dentlinger, Ruth Nepple, Jennelle Handlos, Linda Barten, Carla Freese, Dawn Singsank, Shirley Karsten
Middle: Janet Fischer,

Laurel Musfeldt

, Patsy Rowedder, Connie Ross, Kathryn Heithoff, Vicky Walters, Joyce Ranniger, Diane Venteicher
Front: Peggy Puck, Gloria Nissen, Elizabeth Oakley, Helen Reinke, Carolyn Wiese, Sandra Mohr, Kay Petersen, Bonnie Pfannkuch

December 1963 Future Teachers of America

Standing: Vicki McGrath, Carolyn Wiese, Sharon Grimm, Angela Kusel, Joan Ranniger, Della Miller, Kay Kuhn, Bonnie Pfannkuch, Peggy Puck, Joyce Ranniger, Miss Shirley Henney (sponsor)
Seated:

Laurel Musfeldt

, Carol Ranniger, Dian Tank, Patsy Rowedder

1964 Football

Standing: Kelly Pratt, Gary Knueven, Ron Arp, Rick Hargens, Michael Blum, Allen Muhlbauer
Middle: David "Nubs" Dammann, Dave Rauch, Mark Joens, Douglas Kusel, Steve Ruhde, Dennis Ohde, Steve Atkins, Nicholas Dappen, John Beckman, Bruce "Stump" Rutz, Tom Jensen, Charles Moore
Front: Nathan Dappen,

Jeff Musfeldt

, Phil Sextro, Dan Pratt, Craig Grau, Tom Schroeder, Mike Hoffman, Steve Rutz, Curt Grimm, John Doyle, Bill Saunders, Ray Dentlinger, Lonny Kasperbauer

1965 MHS graduates: Connie Anthony, Irma Borkowski, Lyle Borkowski, Nathan Dappen, Ray Dentlinger, John Doyel, Paul Edmunds, Gene Ehlers, Rodney Ehlers, Jane Espenhover, Phyllis Jean Graner, Craig Grau, Curtis Grimm, Joyce Handlos, Jerry Hargens, Hilbert Hoffman, Michael Hoffman, Leroy Irlbeck, Joleen Irlmeier, Albert Jansen, Charlotte Joens, Kathy Johnson, Linda Kasperbauer, Lonnie Kasperbauer, Karen Klocke, Bette Kruse, Linda Kruse, Kay Kuhn, Angela Kusel (valedictorian), Pamela Kusel, Robert Miller, Julie Monson, Harlan Moore, Jacquelyn Moore, John Moeller, Janis Mundt, Jeff Musfeldt, Rose Nepple, Lois Oakley, William Ohde, JoAnn Peters, Dan Pratt, John Ramsey, Rebecca Ramsey, Carol Ranniger, Janet Ranniger, Joan Ranniger (salutatorian), Karen Reinke, Larry Rohe, Daru Ross, Steven Rutz, William Saunders, Tom Schroeder, Philip Sextro, Gay Singsank, Karen Spieker, Jon Stein, Jim Steinke, Linda Struve, Gretchen Tank, Barbara Vollstedt, Donna Wegner, Jerry Walsh, Robert Wetzel

1965 former students: Toni Apicelli, Judy Beck, James Becker, Patsy Beese, Karen Borkowski, Donald Callender, Mark Curl, Vincent Curl, Terry DeBoth, Douglas Domayer, Gary Eischeid, Rebecca Eschenbacher, Craig Farnham, George Ford, Larry Galvin, Ernest Golwitzer, Jan Hamers, Cathie Hartman, Steve Joens, Gloria Jurgensen, James Keat, Donald Kingsbury, Sherri Loucks, Mary Martens, Gary McKinney, Linda Meaike, Wanda Mersman, Susan Muhlbauer, Ronnie O'Lear, Michael Patrick, Jack Plahn, Richard Poley, Marlene Schiltz, Michael Sebern, Karen Simcoke, Joan Tauber, Rolla TenEyck, Candace Waterbury, Jackie Wiese

Major General Jeff Musfeldt
Manning Memorial Wall Dedication August 17, 2003 at 1:30 PM

Jeff Musfeldt with Chuck Ehlers (Vietnam Veteran & Manning Fireman)

Jeff Musfeldt with John Weible (WWII Veteran who I have no military pictures and very little history)

Jeff - I need to get the original photo to make a high resolution scan to replace this one.

Retirement
Brigadier General Jeffrey M. Musfeldt


Manning Monitor
November 27, 1997
Brigadier General Jeffrey M. Musfeldt is the Vice Commander of Tenth Air Force. Tenth Air Force consists of nine wings of aircraft, two detached flying groups and one detached flying squadron with over 12,000 per­sonnel, comprising all of the Air Force Reserve fighter, special op­erations, space operations and res­cue units. In June 1969, the gen­eral was commissioned as a second lieutenant through the Air Force Reserve Officer Training Corps Program and received his pilot wings at Reese Air Force Base, Texas, the following year. He is a command pilot with 4100 hours of flying time, including combat time in Southeast Asia.
A 1965 Manning High School graduate, Jeff Musfeldt pinned on the rank of Air Force Brigadier General on August 13, 1997. Deputy Chief of the Air Force Reserve Command, Briga­dier General John Bradley, did the honors in Washington D.C., with General Musfeldt's wife, Laura, in attendance. In December, Briga­dier General Musfeldt will be reas­signed from Vice Commander, Tenth Air Force, to Twelfth Air Force as the Mobilization Assistant to the Commander in Tucson, Ari­zona.
As a civilian, he is a Burger King franchisee, owning one of the top ten volume restaurants in the country. General Musfeldt was born and raised in Manning, Iowa. He is married to the former Laura Hale, and has three daughters and two sons. Parents are Delone Jones of Carroll and the late Mer­lin Musfeldt.
General Musfeldt was the commander of the 303rd Fighter Squadron when they achieved an overall Outstanding Operational Readiness Inspection in 1991. He played a key leadership role when the 442nd Fighter Wing earned two Outstanding Unit Awards. General Musfeldt is an instructor in the Air Force Reserve's Squadron Com­manders Course and was instru­mental in developing the Air Force Reserve Command's mentoring program.
Major awards and decora­tions are: Meritorious Service Medal with one oak leaf cluster; Air Medal; Air Force Commenda­tion Medal with one oak leaf clus­ter; Air Force Commendation Unit Award with one oak leaf cluster; Combat Readiness Medal with seven oak leaf clusters; National Defense Service Medal with one oak leaf cluster; and Armed Forces Expeditionary Medal.


Manning, Iowa Native Earns Rank of Major General
A U.S. Air Force Reserve leader was honored at the Davis-Monthan Air Force Base in Arizona after his promotion in February. Major General Jeffrey M. Musfeldt, the mobilization assistant to the commander of Twelfth Air Force and U.S. Southern Command Air Forces, earned his second star and pinned on the rank in a ceremony held on his behalf.
His mother, wife and three children joined him at the promotion ceremony presided over by Lieutenant General Doc Foglesong, the 12th AF and USSOUTHAF commander.
In June 1969, the general was commissioned as a second lieutenant through the Air Force Reserve Officer Training Corps Program and received his pilot wings at Reese Air Force Base, Texas the following year.
He is a command pilot with 4,100 hours of fighter time, including combat in Southeast Asia.
Major General Musfeldt was born and raised in Manning, Iowa graduating from Manning High School in 1965. He currently lives in Scottsdale, Arizona.


Deputy Inspector General of the Air Force
Major General Jeffrey M. Musfeldt is the Deputy Inspector General of the Air Force, Office of the Secretary of the Air Force, Pentagon. General Musfeldt assists in overseeing Air Force inspection policy and criminal investigations; counterintelligence operations; complaints, and fraud, waste and abuse programs; intelligence oversight; and two field operating agencies -- the Air Force Inspection Agency and the Air Force Office of Special Investigations.
General Musfeldt was born and raised in Manning, Iowa. He graduated from the University of Iowa in 1969 with a degree in Mathematics and was commissioned a second lieutenant through the Air Force ROTC program. The following year he earned his wings as a distinguished graduate of Undergraduate Pilot Training at Reese Air Force Base, Texas. The general is a command pilot with 4,100 hours of flying time, including combat time in Southeast Asia. He has maintained mission ready status for over 27 years of his flying career in the F-4, A-7, F-16, and A-10 aircraft.
General Musfeldt has been associated with the Air Force Reserve Professional Development Center for the past 14 years, instructing more than 1500 squadron commanders during that time. Additionally he was instrumental in developing the Air Force Reserve Command's mentoring program. In his civilian career he was a multi-unit franchisee owning some of the highest volume restaurants in the Burger King system.
He is married to the former Laura Hale and has five children: Ashley (27), Natalie (25), Annie (16), Austin (14) and Adam (13).




Hawkeye Award


2020 Hawkeye Distinguished Veterans Award Recipients Honored In University of Iowa
Each recipient will be recognized with a plaque
By Press Release Desk, News Partner
November 13, 2020

2020 award recipients
Lt. Commander Kennith R. Culp (ret)
Captain Howard Kerr (ret)
General Don Kutyna (ret)
Colonel Sue Moorhead (ret)
Major General Jeffrey M. Musfeldt (ret)

Traditionally, a formal public event would be held at the Iowa Memorial Union.
Unfortunately, due to the COVID-19 pandemic, we will instead hold a virtual event on Thursday, November 12, 2020, from 5:00 pm - 5:30 pm.

Jeffrey M. Musfeldt was born and raised on a farm in Manning, Iowa. He graduated UI ROTC as a second lieutenant with a mathematics degree in 1969. Thirty-eight years later, in 2008, he retired from the United States Air Force having achieved the two-star rank of major general-serving his final five years at the Pentagon in Washington, D.C., as the deputy inspector general of the U.S. Air Force.
During his highly decorated career, Musfeldt was a combat-ready fighter pilot for 27 years, flying the F-4 Phantom, A-7 Corsair II, A-10 Thunderbolt II, and the F-16 Fighting Falcon. He accumulated more than 4,000 hours of total flight time, including combat time in Southeast Asia and the Balkans.
As a regular instructor at the Air Force Reserve (AFR) Commander's Course, Musfeldt instilled the concept of the "culture-focused commander" in more than 1,500 new commanders. This expertise also made him instrumental in instituting the AFR's Total Quality Management and Mentoring Initiatives.
In 2017, Musfeldt communicated with Hawkeye Football Coach Kirk Ferentz, suggesting a potential pre-game sideline formation structured around proper etiquette for our national anthem. Ever since, this display of patriotism has been an inspiration to all who have witnessed it.
Now retired, Jeff Musfeldt actively volunteers for a variety of faith-based initiatives in the Phoenix, Arizona, area.

Iowa Memorial Union

Phyllis F. Lamp
October 17, 1921 - November 13, 2020

Phyllis (Pieper) & Wilbur Lamp 1983 Schuetzen Verein
Phyllis F. Lamp
Phyllis Lamp, age 99, of Manning, died early morning, November 13, 2020 at Manning Regional Healthcare in Manning.
Visitation Tuesday, November 17, 2020 at 1:00 pm - 2:00 pm Zion Lutheran Church, Manning, Iowa
Service Tuesday, November 17, 2020 at 2:00 pm Zion Lutheran Church, Manning
Congregational Hymns "Drawn to the Cross" "O God of Mercy, God of Might" "Beautiful Savior" Susan Lamb, Organist
Casket Bearers: Jacob Lauber, Isaac Lauber, Connor Lamp, Kyle Selmer, Tyler Saunders, Kolby Struchen, Quincy Lamp
Burial will follow the service at Manning Cemetery, Manning
The funeral will be livestreamed by Zion Lutheran Church. Please go to zionmanning.com and proceed to the Facebook link. It can also be accessed through Facebook on Zion's facebook page.
Officiating Pastor Jonathan Conner and Pastor Robert Riggert
Ohde Funeral Home in Manning is in charge of arrangements.
---
Phyllis Faye, daughter of Philip and Susan (Hutchinson) Pieper, was born October 17, 1921, on the family farm in Crawford County, Iowa. When she was six years old, her mother passed away and she went to live with her grandparents nearby. She attended country schools near her home, completing the eighth grade and continuing into high school for a short time at Deloit. Phyllis then worked in her home.
On June 15, 1941, Phyllis was united in marriage to Wilbur Lamp in Vail. Three children were born to this marriage. Phyllis and Wilbur farmed east of Manning for 35 years. In 1982, they moved into Manning.
Phyllis was a member of Zion Lutheran Church and was active in the Ladies' Guild. She was a proud homemaker and a charter member of the Friendly Neighbor Club. Throughout the years, she enjoyed dancing, sewing and drawing. Phyllis did a lot of reading. She always enjoyed cooking and baking favorite selections of her family and friends.
On Friday, November 13, 2020, Phyllis passed away at Manning Regional Healthcare Center in Manning, at the age of 99.
She was preceded in death by her parents; husband Wilbur Lamp in 1993; son Gordell Lamp in 2005; son-in-law Rudy Roe; brother, Yale Pieper in World War II; and sister, LaRoyce Lamp and her husband, Harvey.
Phyllis is survived by her two children: Mahlon Lamp and wife Jane of Atlantic and Jean Roe of Des Moines; daughter-in-law Valda Lamp of Manning; seven grandchildren; fifteen great-grandchildren; and two great-great-granddaughters; other relatives and friends.

Phyllis Lamp with unknown

Wilbur Lamp 1988 Hayes Township Schuetzen Verein

Wilbur Lamp 1982 Schuetzen Verein on the Lamp farm

Ray Irlbeck & Gordy Lamp 1982 Schuetzen Verein on the Lamp farm

Gordell Lamp & Wayne Schroeder 1988 Hayes Township Schuetzen Verein

Valda (Lamaack), Julie & Gordell Lamp 1988 Hayes Township Schuetzen Verein

Wilbur & Gordell Lamp Hayes Township Schuetzen Verein

Top: Marilyn Brus, Dennis Greer, Harriet Friedrichsen
Third: Dean Grimm, Evelyn Antone - teacher, Gordell Lamp
Second: Sharon Greer, Mahlon Lamp, Jean Lamp
Bottom: Kenny King, Curt Grimm, Denny Rohe

Gordy Lamp with his Ewoldt No. 7 teacher, Lucille Lamp

Page 38 of the Manning Schools history book
"White Bear" country school


Kindergarten 1948: Kenny Venteicher, Larry Lutwitze, Dean Grimm, Marilyn Brus, Gordell Lamp

Back: Luana Jean Lamp, Curt Grimm, Gwenna Bogatzke
Middle: Bruce Grimm, Diane Gehling, Sandra Mathisen, Kenny King, Cindy Musfeldt, Lydia Hugeback
Front: Becky Hugeback, Vickie Musfeldt, Charlene Mathisen, Al Grimm, Dave Friedrichsen

Back: Dean Grimm, Ron Brus, Marilyn Brus, Gordell Lamp, Rollin Joens, Evelyn Antone
Front: Leo Joens, Harriet Friedrichsen, Mahlon Lamp, Sharon Greer, Curtis Grimm
October 1, 1963 Sophomore Homecoming Float


The sophomore float entitled "Royal Visions of Victory" featured victory queen Vicki Wanniger.
The attendants are L-R: Jeanie Lamp, Sue Schrum, Linda Spack.
In car left to right - front: Doug Kusel, Steve Ruhde
Back seat: Mark Joens, ?student in shadows?
Car belonged to Harold Ruhde, Steve's father.
You won't see this view in the distance today beyond the trestle.
You can see the barn & hoghouse on the farm where Emil "Dusty," Lucille (Reimers), and Janice Ress once lived. The house is out of view to the back right.
This farm was once part of the present day AGP soybean plant property.
My dad had made the down payment for the purchase of this farm but due to his declining health problems from Diabetes he had to give up the property in 1969.
Ivan Opperman then purchased the farm and then later Consoy was constructed and today is AGP.

1961-62

Back: Gary King, Gene Wycoff - quarterback, Kenard Carstens, LaVern "Butch" Spieker
Front: Tom Bromert, Barry Kusel,

Mahlon Lamp

, Curt Jansen, Bill Graner, Jim Hansen, Roger Kuhl, Ron Schroeder

1960-61 basketball season

Back: Barry Kusel, Tom Bromert, "Coyote LeRoy Joens, Bill Graner, Gary "Max" Gruhn
Third: Roger Hansen manager, Wayne Ross, Pat Callender, Mike Spack, Eugene Beckman, Donald Wagner, Gary Mundt
Second: Head coach Robert Downs, Gene Wycoff, Robert Brus, Dale Musfeldt, Bruce Fischer, Kenard Carstens, LaVern "Butch" Spieker, Assistant coach Dale Johnson
Front: Richard Vaudt,

Gordell Lamp

, Paul Mundt, Fred Nulle, Tom Bennett, Paul Spieker, Gary Rowedder

Spotlite staff

Diane Dammann, Sharon Grimm,

Jeanne Lamp

, Carol Ranniger, Kathy Olsen, Janet Ranniger, Angela Kusel (editor), last 2 Linda Spack & Donna Ramsey

Gordell Lamp family

Gordell Lamp certificate
1959 Back: Ken Schrum, Fred Gruhn, Kenard Carstens, Butch Spieker, Lyle Zinke, Curt Jansen, Jim Hansen, Pat Knueven, Mike Spack
Third: Butch Jensen, Dale Hinz,

Mahlon Lamp

, Roger Kuhl, Ron Schroeder, Terry Adamson, Dave Nelson, Gary McNutt
Second: Tom Bennett, Roger Hansen, Jerry Callender, Lenny Carstens, Steve Mock,

Gordell Lamp

, Alan Kusel, Ken Boell, Pat Kasperbauer
Front: Paul Spieker, Keith Justice, Ken Doyel, Ron Timmerman, Dave Sextro, Randall Jansen, Marvin Vennink

1958-59 track team

Back: Assistant Coach Don Buhr, Richard Vaudt, Bob Brus, Stan Beck, Dennis Grimm,

Gordell Lamp

, Dave Sextro, Alan Kusel, Tom Bennett, Steve Mock, Paul Spieker, Darrell Sieve, Head coach John Beach
Second: Keith Hass, Ronald Mahnke, Hans "Junior" Bonnesen, Evans Sam Musfeldt, Allan Fonken, Phil Knaack, Dave Peters, Clifford Stammer, Wayne Brus
Front: Gary Vinke, Russell Witt, Marvin Vennink, Kenneth Doyel, Billy Genzen, Roger Hansen,

Mahlon Lamp

, Dave Nelson, Terry Adamson

1960 prom waiters and waitresses (MHS 1962)


Back: Doug Kruse,

Mahlon Lamp

, Roger Kuhl, Ron Schroeder, Gary King
Front: Kathy Meiers, Judy Vogl, Linda Ohde, Kathy Wegner, Kathryn Hass

Gordell Lamp MHS 1961

October 1962 Homecoming - Pepclub initiation: Jean Lamp, Linda Spack, Donna Ramsey, Sharon Grimm
Slumber party at Vicki McGrath's home


Jean Lamp, Marilyn Jansen, Linda Spack, Sue Schrum, Donna Ramsey

Valda & Gordell Lamp wedding

Luana Jean Lamp MHS 1966

Gordy Lamp
1965 Sweetheart dance - last year of FFA until 1973

Kay Kuhn (FFA Sweetheart), Jeanie Lamp, Joyce Ranniger, Gwen Tank

Julie Lamp, Don Lamb, Jill Lamp

Scott Lamp 1st grade


Steve Lamp 1st grade


Gordy Lamp 6th grade country school

Julie Lamp

Jill Lamp

Julie Lamp & Mark Johnson

Julie Lamp & Ron Weiss

Julie Lamp & Brian Joens - MVP basketball players 1986

Doug Vollstedt, Jill Lamp - Outstanding Senior athletes 1986

Julie Lamp

Armistice Day - 11th hour, 11th day, 11th month, 1918
Veterans' Day November 11, 2020

Dale Schlichte - VFW Commander

Taps

I just found out that Mark Wittrock passed away in 2019 and see he was a Navy Veteran - another Manningite I did not have listed in my Veterans section which continues to increase the number well over 1000.
Here is his obituary and farther below you can see some of his family history under Jim Wittrock's obituary...

Mark Anthony Wittrock

There will be no services.
Arrangements are entrusted to Heritage Funeral Home, Andover, Kansas, with an online guestbook available at www.heritageofandover.com.
---
Mark Anthony Wittrock, 60, Navy Veteran and Construction Contractor, passed away on Thursday, June 27, 2019, at Wesley Woodlawn Hospital, Wichita, Kansas, with his loving wife by his side.
Mark was born on March 1, 1959, in Carroll, Iowa, to James and Myra (Meeves) Wittrock. He got his GED while in the service and later married Karen Patrick on April 20, 2007, in Winfield, Kansas.
Mark loved going to auctions, grilling, fishing with his older brother in Iowa and construction. He could build anything with bare hands, including a house from the ground up. He loved kids and dogs and was a regular donor to the Kansas Humane Society and the Cowley County Humane Society. He will be remembered as a loving and caring man; and even sometimes as Santa Claus around town.
Mark is survived by his loving wife Karen; father James; 4 children; 2 step-children; siblings Rick, Tom, Dave, John, Susan, and Sandy; 8 grandchildren and his dog Molly. He is also an uncle and great-uncle to several nieces and nephews and is survived by many other family and friends.
He was preceded in death by his mother Myra and his dog Maggie.

1978 MHS graduates: Marsha Jean Beck, Bradley James Bjorkgren, Donald R. Blum, Bruce Michael Bruhn, Del Ray Christensen, Lynn Everett Christensen, Ann Crandall, Joan Elizabeth Croghan, JoAnne Rose Croghan, Patricia Joan Croghan, Cynthia Jolene Curlile, Anna Marie Drees, Robert Dean Ehlers, Michael G. Fara, Patricia Ann Ferneding, Lori Marie Foote, Janet Lee Genzen, Daniel Lee Gore, Hans Kristian O. Hegland, Mark Herman Hagedorn, Joan Marie Hass, Dean Raymond Heithoff (valedictorian), Gail Arlene Hoffmann, Sharon Dee Houghton, Charles Arthur Hughes, Kevin Lynn Irlmeier, Jeff Lynn Jahn, Brenda Sue Juels, Joyce Ann Justice, Joseph W. Kalkhoff, Paula Jean Kanne, Joni Kay Karsten, Thomas Walter Knop, Carlys June Kusel, Michael Linell, Mary Jane McNutt, Shirley L. Milkert, Jeffery Lee Mohr, Michael Dean Mohr, Joleen Kaye Muhlbauer, Neil V. Muhlbauer, Lori J. Mundt, Susana Beatriz Nakazaki, Jane Ellen Nelson, James Ivan Opperman, Steven Wayne Phillips, Diane Kay Reinke, Shirley Ann Renze, Daniel L. Rohe, Doris J. Rohe, Lonny Dean Rowedder, Jill Renee Schmarzo, Gregory Joseph Sextro, Leon E. Sporrer, Scott Alan Stripling, William Lee Strosahl, Richard George Struve, Donna Rae Stoelk, Steven Tank, Jean Marie Voege, Kevin Lee Vollstedt, Janelle Jo Wanninger, Kevin Gene Warner, Dean Michael Wegner, Donna R. Weiskircher, Kyle Lane Wiese, Kathleen Jean Willenborg (salutatorian), Randy Lee Willenborg, Ginger Wolfe, Donald Wurr
1978 former students: David Amsden, Dan Ashton, Jeff Bauer, Gayla Betterton, Mary Blasey, Andy Boell, Bill Brotherton, LouAnn Clipperton, Richard Drennen, Tom Espenhover, Tom Frisinger, Brian Grundmeier, John Hansen, Russ Hansen, John Hedburg, Kala Huldeen, Kathy Klinker, Mike Lake, Gail Lamaack, Melvin Leinen, Arlene Mathisen, Monica Mohr, Ron Moore, Julie Orey, Gail Pearson, Nanette Robertson, Kevin Rutherford, DeAnn Schlichte, Kevin Schumann, Margie Shipps, Lynn Sporrer, Jay Thompson, Wes Thygesen, Dale Vogl, Sharon Vogl, Karen Wiese, Mark Wittrock

Every day, thousands of people pass away and most quietly go to their graves, without any recognition, OTHER than what their family and small part of their community gives them.

I realize that we are able to honor more than just one person at a time in our country, and I'm not taking anything away from "celebrities" and other more "well-known" people in our society such as the recent passing of Alex Trebek but what did he do during his life that was so much more important than, for instance, our two Manningites who recently passed away?

I say he did nothing that was any more important for society than these 2 Manning folks and the thousands more who died around the country recently.

We spend TOO much time with so-called "hero worship" and not enough time getting to know those people who lived in our community and helped build it into what it is today.
Sadly, a lot of the younger people in Manning today, won't even know who Marilyn or Jim or their families are/were, where once almost everyone in the community years ago knew each person who passed away and several generations of their families.

Slowly the indifference each subsequent year with our fellow citizens is becoming similar to what it is like in huge cities where people don't even know their next door neighbors for the most part.
I didn't know Marilyn directly but knew Wayne & Cleone very well. I visited often with Cleone about history each year at the 5 Mile House Schuetzen Verein.
Wayne hauled a lot of grain with and for Kusel Brothers when we custom harvested for farmers years ago, and is where I first got to know him.

I visited often with Jim Wittrock over the decades, because he took walks along Railroad Street which is next to our farm fields where I drove along and worked on quite often.
He always had interesting things to talk about and was fun to visit with and I will miss his stories.

As long as I'm able, I'll continue to honor and give tributes on my web page to Manningites who pass away, and when I find time, to some of the living citizens, most of whom go about their daily lives quietly and ask for no recognition.
If you take some extra time to go through each tribute thoroughly (especially the Khrushchev story in Jim's audio) and read the extra information I show - even though it is just a very small snapshot of their lives, you might realize they had even more interesting lives than our celebrities and more nationally-known citizens...




Marilyn Jons
March 19, 1930 - November 7, 2020

Back: Cleone, Wayne, Marilyn
Front: Leona (Grimm), Herbert
1961


Back: Dale, Marilyn holding Janine
Front: Steve, Barbara
MHS 1948


Back: Marilyn Schroeder, Marilyn Godiksen, Bill Opperman, Stanley Nissen
Front: Rose Ann Muhlbauer, Leland Kienast, Marian Kasperbauer
Marilyn Dorothy Jons
Visitation November 14 9:00 AM - 10:45 AM United Church Westside, Westside, Iowa
Funeral Service November 14 11:00 AM United Church Westside
Westside Cemetery, Westside
Huebner Funeral Home in charge of services
Masks and social distancing are required for all guests who attend services.
---
Marilyn Dorothy (Schroeder) Jons was born March 19, 1930, at the home of her parents, Herbert and Leona (Grimm) Schroeder, in Manning. She joined a brother, Wayne, and they were joined by a younger sister, Cleone.
The family moved around a lot in the Manning and Westside areas when they were young, as Marilyn's father worked for several different farmers. Marilyn attended kindergarten and first grade in country school at Hayes No. 5, went to 2nd through 8th grade in Westside, and then attended high school in Manning, graduating as the valedictorian of the Class of 1948. Marilyn was on the newspaper staff and in the Pep Club, and she has always been very proud that Manning High School won the Boys' Basketball State Championship in 1948. She had perfect attendance throughout high school.
After graduation, Marilyn moved to Des Moines for one year and worked at the Veterans' Administration, and then she returned to Manning to work in the office at the Wells Dairy Creamery.
Marilyn met Dale Jons at a dance at the Arcadia Legion Ballroom, and they were married at the Presbyterian Parsonage in Manning by the Rev. Harlan Kruse on October 6, 1951. They celebrated nearly 65 years of marriage when Dale passed away on July 22, 2016.
Marilyn and Dale settled on the Jons family farm 1 1/2 miles north of Westside, where both Dale's grandparents and parents had farmed and Dale had been born in 1930. One of their most proud moments was when they received their Century Farm award at the State Fair in 2006. They remained on the farm until January 3, 2014, when they moved to the Manilla Manor.
Marilyn was a devoted housewife and a caring mother and grandmother. She loved having the grandkids over for slumber parties (sometimes several days at a time), and they played many games of "Sorry" and "Happy Days." They especially loved her waffles, French toast, scotcharoos, chocolate chip cookies, porcupine meatballs, and macaroni and cheese!
Marilyn was an active member of the United Church Westside, where she had been church financial secretary and was a member of the women's group. She was also a member of the Westside Cemetery Association for many years.
Marilyn's hobbies over the years included vegetable and flower gardening, journaling all the important happenings of every day, attending Ar-We-Va sporting events and other activities, watching the Game Show Network, working on word searches and crosswords, and playing 500 Rummy, Crazy 8's and King's Corners. Andy Williams and Donna Reed were among her favorites! Listening to the "Polka Party" on KDSN was a daily activity, and every Saturday night's schedule included watching "Lawrence Welk" and "Mollie B's Polka Party." She was an avid fan of the Chicago Cubs and the Iowa Hawkeyes.
In addition to her parents, Marilyn was preceded in death by her husband Dale; son Steven Jons on June 29, 2020; son-in-law Davey Kock in 2012; brother, Wayne Schroeder; sister and brother-in-law Cleone & Freddie Podey; her parents-in-law, Henry & Martha Jons; Dale's siblings and their spouses: Luella & Orvill Nobiling, Melvin & Opal Jons, Norma & Ivan Frahm, Edna in infancy, and Elsie & Vernon Rickers.
Marilyn is survived by three children, six grandchildren and their spouses and 10 great-grandchildren; daughter Barb and her husband Pat Wuestewald of Manilla and their children: Adam and his wife Stephanie of Norwalk and sons Austin, Brady and Carson; Meghan and her husband Jeff Wilson of Elkhorn, Nebraska, and their daughters Chloe and Julia; and Molly and her husband Derrick Bradstreet of Eudora, Kansas, and their sons Colt and Coy; daughter Janine Kock of Westside and her children: Kellsey and her husband Wade Morrison of West Des Moines, and their daughter Isabella; Kendra and her husband Trent Fredericksen of Bennington, Nebraska, and sons Samuel and Benjamin, and Jared and his wife Kenzie of Arcadia; and daughter Doreen and her husband Nicholas Hansen of Westside; sister-in-law Lila Schroeder of Manning; as well as several nieces, nephews, other relatives, and many friends.

Dale & Marilyn Jons

1947 Homecoming Court


Back: Zita Smith, Marion Godiksen, Marilyn Schroeder
Front: Faye Jensen, Madonna Steen, Marilyn Grau
1948 MHS graduates:Wayne Alwill, Ruth Behrens, Leone Beyer, Dorothy Blum, Herbert Buschman, Roger Clark, Arlo Dammann, Jimmy Farrell, Virginia Felt, Dick Geith, Marion Godiksen (salutatorian), Marilyn Grau, Colene Gray, Delton Gruhn, Shirley Grundmeier, Russell Hammer, Orville Hinze, Faye Jensen, Don Kasperbauer, Bob Koch, Iris Kuhl, Darlene Lamp, Dale Leinen, Willis Lohmeier, Ruth McConnell, Norma Meggers, Darlene Mincey, David Musfeldt, Coreen Nickum, Stanley Nissen, Geraldine Reimers, Bill Roberts, Merlin Rostermundt, Royce Rowedder, Virgil Rowedder, Charles Schelldorf, Glen Schmidt, Marilyn Schroeder (valedictorian), Shirley Schroeder, Wayne Schroeder, LaDonna Schrum, Zita Smith, Madonna Steen, Lyle Stoberl, Patty Valentine, Alice Wagner, Allen Wegner, Opal Weems
1948 former students: Lois Algren, Margaret Allen, Duane Bingham, Marilyn Bliefert, Jerry Bonnesen, JoAnne Boss, Bob Bringleson, Charles Davis, Delores Dethlefs, Victor Diels, Hazel Doyel, Duane Ellison, Lee Furgason, Virgene Grimm, Lois Hargens, Jeania Hyde, John Kellogg, Donald Kramer, Teddie Marsh, Paul Mentzer, Donna Moore, Barbara Petersen, Dwayne Petersen, Hugo "Junior" Ress, Dean Soppe, Louis Schwiesow, Margaret Singsank, Delores Stamp, Allen Steele, Shannon Sullivan, Betty Umland, Darlene VanVuren, Marvin Willenborg, Carol Wood

School information

Hayes No. 5


Page 84 of the Manning Schools history book

James Wittrock
November 12, 1938 - November 8, 2020

Back: Marian, Florian, Agnes
Front: James, George, Bernadine (Eischeid), Janet
James Wittrock
James Wittrock, age 81, of Manning, passed away on Sunday, November 8, 2020, at his home in Manning.
Private Family Funeral services will be held later in November 2020 at the Nishnabotna Cemetery, Manilla.
Due to the pandemic, private family graveside services will be held at Nishnabotna Cemetery, Manilla.
A celebration of life will be scheduled at a later date.
---
James John, son of George and Bernadine (Eischeid) Wittrock, was born November 12, 1938, at home in Carroll County, Iowa. He grew up near Templeton and Manning, attending school at Eden Township District No. 9 country school and Sacred Heart School in Templeton, completing the eighth grade.
Jim was a lifelong farmer and drove truck as an owner/operator hauling grain and livestock to various towns and cities. He also did trucking jobs for Dedham Co-op, Pioneer and many farmers. In 1976, Jim retired from farming and continued to haul grain until 1987. He also served with the Army National Guard and Reserves from 1956 - 1963. While married to Myra Meeves, the couple had seven children.
In May of 1984, Jim was united in marriage with Joan Mesenbrink in Nashua, Iowa. Together, the couple managed Motel 6 locations in New Mexico, Arizona, Michigan, and Wisconsin.
Jim was a member of the American Legion. He enjoyed fishing, hunting, riding motorcycle, tending his large garden in Manilla, walking his best buddy Hooch (his dog) in his later years and most recently enjoying his friendly pussy cat, Otis.
On Sunday, November 8, 2020, Jim passed away peacefully surrounded by his family at the age of 81. Jim was preceded in death by his parents; wife Joan Wittrock; son Mark Wittrock; siblings: Florian Wittrock; Marion Joens and Janet Pevey; step-daughter Renee Binder; parents in law Francis and Vera Mesenbrink.
Jim is survived by his six children: Rick Wittrock of Manning; Tom Wittrock of Manning (Sherri Wagler); Susan Kusel of Thornton, Colorado; Dave Wittrock (Stacie) of Overland Park, Kansas; John Wittrock (Darla Neumann) of Manning; and Sandy Klocke (Kris) of Des Moines; daughter-in-law Karen Wittrock of Kansas; numerous grand, great-grand, step-grand, and step-great-grandchildren; sister Agnes Jules of Grand Junction, Colorado, along with many nieces, nephews, relatives, and friends.

Page 55 of the Manning Schools history book

Al & Marian (Wittrock) Jones

Harold & Agnes (Wittrock) Juels

Florian & Elizabeth Wittrock

Standing: ??, Frank Eischeid, George Wittrock
Seated: Deanie Eischeid

Myra (Meeves) & Jim Wittrock


wedding cake made by Darlene Lamp

Rick, Susan, Tom, Mark

Tom Wittrock operating the asphalt roller 1988
Unknown boy in front

Sandy Wittrock & Jodi Jensen

James John Wittrock MHS 1988

Tom Wittrock MHS 1980

Tom Wittrock & Dawn Hargens - Prom King & Queen

Back: Dan Renze, John Wittrock, Kelly Croghan
Front: ?Anesta or Tamatha Hillen?, Cory DeBoth, Kay Wieland

Tom Wittrock 21 years MFD in 2004

Back: Rick, John, David, Mark, Tom
Front: Susan, Myra, Sandy

Back row - 13th from left: Tiny Tyson from Audubon
Back row 8th from left: Dave Kerkhoff
Back row 6th from left: Bob Lacy
Fifth row 6th from left: Ralph Hicks
Fifth row 7th from left: James Wittrock
Jim received three medals for marksmanship: Expert Pistol, Expert M1, Expert Carbine
Fourth row 8th from left: Jim Schoeppner
Third row 10th from left: Earl Vogl from Templeton
Second row ? 5th from the left: Garber from Audubon - Master Sergeant
Front row 6th from the left: Captain Robert Nymand

Discharge
Certificate
For a number of years I bugged Jim about getting his military service and like most humble Veterans he said he really didn't do anything important and it wasn't necessary to get his story for the Veterans' book...then one day he asked me to make a copy of his battalion. I made a copy for him and then asked him again if I could interview him to get his story and said it would be OK.
At first during the interview he didn't think he would have much to tell but as we got going there were lots of interesting things that he remembered.
Hopefully this will encourage more Manning Veterans to work with me so I can get their stories too!!!




Deb's Corner Cafe Working On A Thanksgiving Dinner

A note from Deb's Corner Cafe: How does this sound, turkey dinner with all the fixings including turkey, dressing, mashed potatoes and gravy, corn, cranberry salad, dinner roll and pumpkin dessert, brought right to your car once you pull up and give us a call.
If this sounds like a Thanksgiving dinner that you would like to have, we are working on getting it done for you. The cost will be $10.00 per plate.
Just putting the feeling out there to see if there is an interest in a drive-up turkey dinner on Thanksgiving Day - if we can get a hundred meals spoken for by November 15 it will be a go.
We are planning on having you call in your reservation by that date and if it does not work we will let you know by the 17th.
On Thanksgiving Day we will be dishing up the meal between 11:00 and 12:00; you will pull up to the cafe, call us and tell us how many meals you've ordered, and we will bring them right to your car.
Deb will make deliveries between 12:15 to 12:30 that day. Call the Deb's Corner Cafe at 655-2423 to let them know how many meals you would like, remember to call before the 15th to make this happen!

Marge Croghan


September 10, 1929 - November 1, 2020

Mass will be live streamed on Thursday at 10:30 am at Ohde Funeral Home Facebook Page
Private Immediate Family Only Mass of Christian Burial for 91 year old Marge Croghan of Manning will be held Thursday, November 5, 2020 at 10:30 AM at Sacred Heart Church in Manning.
Visitation will be held on Wednesday, November 4, 2020 from 5 - 7:30 at Sacred Heart Church in Manning.
There will be a rosary at 7:30 PM. Face Masks and Social Distancing are Required at the Church.
Marge died Sunday, November 1, 2020, at Regency Park in Carroll, Iowa.
Ohde Funeral Home in Manning is caring for Marge and her family.


From the 2006 Manning Quasqui history book

Joseph and Margaret Croghan

Charlie, Robert, Mary, Bill, Gin, Dave, Patty, Jodi, Jim, Marge, Jerry, Nancy, Terry, JoAnne, Marc, Trish, Gene

Joseph Croghan, son of William and Helen (Keane) Croghan, was born in Harrison County in 1927. His parents were both born in, and remained lifelong residents of Harrison County, Iowa. Margaret was born in Shelby County in 1929. Her parents were Peter and Catherine (Windeshausen) Schmitz. Peter came from Wiltz, Luxembourg to America in 1902, and settled in Shelby County, Iowa. Catherine was a lifelong resident of Shelby County.

Joseph and Margaret both grew up near Panama, Iowa and graduated from St. Mary's Catholic School in Panama. They married on December 28, 1948 at St. Mary's Catholic Church in Panama, and farmed their first year of married life in the Panama area. In 1950, they moved to a farm south of Manning known as "Long Branch". They purchased 200 acres of land in 1952, and set up a "Grade A dairy operation," selling milk to the Manning Creamery and later to Mid-Am. of Omaha. They are the parents of nine children, who are all graduates of Manning High School.

John married Mary Wieland. They have five children, Kelly, Brian, Shawn, Jason, and Jennifer. Kelly is married to Brenda Martens, and they have three children named Johnathan, MaKayla, and Brandon. Brian is married to Stacie White. They have two daughters, Jessica and Taylor. Shawn is living in Des Moines. Jason is married to Amy Halbur, and Jennifer is married to John White. They have two children, Rachel and Noah. John passed away August 5, 1985. Mary is remarried to Robert Kruse and is a nurse at the Manning Plaza. They live on an acreage near Templeton.

Bill is married to Virginia Wieland. They have three children, Steve, Sherry and Shannon. Steve is married to Rhonda Hinners. They have two children, Britany and William. Sherry is married to Jason Kilby. They have two children, Cassie and Caleb. Shannon is married to Todd Hinners and they have one son Tucker. Bill is a retired police officer, and is presently a deputy sheriff for Carroll County. Virginia works at St. Anthony's Hospital Pharmacy in Carroll and has her own upholstering business. They live on an acreage near Templeton.

Gene is a plumber and lives near Harlan, Iowa.

David is married to Patty Warren. David has one son, Chris and two stepchildren, Kyle and Katie. David is a construction superintendent in the Austin, Texas area, and Patty is an elementary school teacher. They live in Austin, Texas.

Charlie works at Farmland Foods in Denison, Iowa and lives in Manning, Iowa.

Patricia is married to Marc Arp. They have three children, Kyle, Stacy, and Ryan. Kyle is married to Jill Kienast. Marc works for Puck Custom Enterprises, and Patricia works at the Manning Plaza. They live in Manning, Iowa.

JoAnne is married to Terry Halbur. They have three children, Jessica, Amy, and Eric. Amy is married to Roy Moore who is in the U.S. Navy. Terry works as a Director of Construction for Rite-Aid, and JoAnne is a cosmetologist. They live in Laguna Hills, California.

Jerry is married to Nancy Schechinger. They have five children, Justin, Chantel, Megan, Jerad, and Amber. Nancy works as a nurse for St. Anthony's at the Westside Clinic. Jerry and Nancy moved to the Croghan family farm in 1991 where they grow crops and raise hogs for Prestage-Stoecker Farms.

Jim is married to Jody Wessel. Jim, is a computer specialist for Hewlett Packard, and Jody is a teacher for the deaf. They live in St. Charles, Missouri.

Joseph and Margaret built a new home on the farm in 1985 and continued farming until 1991 when they moved into their home in Manning. Joseph passed away December 30, 2001, and Margaret retired from her job of 27 years at the Manning Regional Health Center in December 2003. Margaret is a member of the Sacred Heart Church.

Charlie Croghan MHS 1976

Jim Croghan MHS 1987

Trish Croghan MHS 1978

Jerry Croghan MHS 1982

Back: Mark Jansen, Keith Kerkhoff, John Opperman, Kim Jahn, Kevin Pfannkuch
Middle: Kent Misselhorn, Paul Hargens, Michael Mohr, Rex Sebeniecher
Front: Eugene Stoelk, Eugene Croghan, Daniel Lorenzen
Back: Coach Duane Boersma, Jeff Drees, Michael Foley, Jon Ahrendsen, Dan Arp, Keith Stribe, Jeff Karsten, Coach Gary Molzen, Manager Douglas Hansen
Front: Jim Karsten, Dan Williams,

Dave Croghan

, Larry Mundt, Gary Graner, David Nelson, Dale "Ernie" Reinke, Jeff Blum

MRHC news

Just think - for 59 years this organization has been and continues to be active in the Manning Community, helping not only the local community, but Iowa, and the USA.
Manning Community Chest

What historical treasures will I find in this suitcase???
For decades I worked with Billie & Gerhardt Voge on Manning's history.
In 2009, I scanned some pictures from the Voge collection and then over the years would grab a few more to scan.

After Gerhardt passed away in 2019, I started working with his daughter, Ann, so for the last year and a half we have been working together to get as many pictures identified as we can.
I'm just about finished with the suitcase and here are a few pictures/items I scanned.

Gerhardt, who went by "GT" (Gerhardt Theodore - named after 2 uncles, Gerhardt Lamp & Theodore Voge) always called me "Kusel" and I always addressed him as Gerhardt.
He and my dad, & Billie and my mother were good friends; dad graduating from Manning in 1938, Gerhardt in 1940, and mom in 1941, and I went to school with the Voge children, so our two families have had close ties over the years.

Ann and I have been having fun going through these pictures and trying to ID them, and we hope to get some help with some of the pictures when I eventually show some of the unidentified ones and ones we are looking for confirmation...many of them being part of the Lamp family.
Here are some that were in the Voge collection but not of the Voge or Lamp name - Manning friends of the 2 families...


I'm always looking for MHS graduation pictures and after all these years of going through the Voge collection, in the bottom of the suitcase, I ran across this photo of Gerhardt.
I also found a senior picture of Ed Schumann...my goal is to get high resolution scans of as many MHS graduates as I can, BEFORE they are all thrown away, and then someday put prints on display in a hopeful future Manning museum.

Gerhardt Theodore Voge MHS 1940


Diploma cover

Amos Lee - special message in diploma.

Junior High diploma 1937


Edward Schumann MHS 1927

Manning High School where Gerhardt & Ed graduated - now the location of the Rec Center.
These next 2 pictures are nothing unique, unless you consider the year and that most small-town kids never flew on a jet plane or even watched one land and take off.
Well in 1968, Dean Martens was going to fly out to relatives so he took along some of his friends, who had never flown and probably never saw any jets at an airport.
So Jerry & Terry Voge and Randy Lohmeier went along with Dean and his dad, Walt, to watch the take-off.

Randy Lohmeier with Walt Martens

This is the picture of the plane that I remember, we had to walk out on the tarmac to board. I thought I had another one of the plane but I can't find it. I could swear we flew out of Omaha, but I could be wrong. It was in June of 68 and I know Jerry and Terry came along but I don't remember if Randy did or not.
Dean Martens


I have a number of pictures of the Reinke family and of Minnie but this is a new one I had not seen before.
Minnie & Jessie were best of friends, so there are several different pictures of the two of them together in the collection.
Minnie (Stumpe) Reinke married August Reinke and their son was Harold.

Minnie Reinke & Jessie (Lamp) Voge

Ivan Anton & his sister - during WWII Ivan changed his last name to Antone
Does anyone know the name of his sister in the picture?

While most people today would think that there was very little travel in the early 1900s, this picture shows otherwise...also that back then, California was the destination during the cold Iowa winters.
Another reason why I like to go through other people's collections is I almost always find pictures of my relatives.
My great-grandparents on the Grau side spent many winters out in California and I have a number of pictures scanned from my own family's collection, but had not seen this one before.

Back: Clara (Grau) Cox, August Grau?, ??, ??, ??
Front: ??, ??, ??, Mary Grau?, ??
Little boy ?

This picture postcard was taken in Kiel, Germany, the area where the Voge and some other parts of their family came from.

Painting class in Kiel, Germany


Schneekloth/Schneckloth is an old family name in Manning's history and connected to the Voge family.

A very amazing colorized photo

These are the types of unique historical items that have mostly been thrown away and what I'm always looking for...
Lots of people like to think they are preserving their family history by their own scanning but they won't scan all of what I want to preserve, which is why I keep asking for more families to get me their old collections and history so I can not only preserve their family history but the "Manning Family" history.

Herman Lamp receipt for the Omaha Stockyards 1932

Manning Telephone bills for the Voge family during the months of May & June 1960


More Voge/Lamp pix coming in the future - where we'll be looking for help with IDs...

Phyllis D. Kuhl


September 23, 1934 - October 26, 2020

Phyllis Branning MHS 1953

Phyllis D. Kuhl
Visitation October 30 10:00 - 11:00 AM Zion Lutheran Church Arcadia
Service October 30 11:00 AM Zion Lutheran Church Arcadia
Arcadia Public Cemetery, Arcadia, Iowa
Huebner Funeral Home in charge of services.
---
Phyllis Dorothy (Branning) Kuhl was born on September 23, 1934, to Fred and Hilda (Grundmeier) Branning in Carroll, Iowa. She was baptized and confirmed at Zion Lutheran Church in Arcadia, Iowa. She received her education at a country school near her home through eighth grade, and attended high school in Manning where she graduated with the class of 1953. Phyllis met her husband, Gene Kuhl in high school. The couple was married on August 15, 1954, at Zion Lutheran Church in Arcadia, and they were blessed with four children. Phyllis was a stay at home mom and enjoyed raising her children. After her kids were grown, she worked various jobs; including a cook at Ar-We-Va Elementary in Arcadia.
Phyllis's faith in God and family was everything. She was an excellent cook. She made the best bread and cinnamon rolls. She enjoyed gardening. Phyllis was a hard-worker who participated in all farm chores, including butchering chickens. She adored her grandchildren and great-grandchildren. She and Gene cherished attending their school, sporting and 4-H events.
Phyllis passed away on October 26, 2020, at Regency Park Nursing Home in Carroll at the age of 86 years, one month, and three days.
Phyllis was preceded in death by her parents; Gene's parents, Herb and Alice (Wilhelm) Kuhl; brother, Fred Branning Jr.; great-grandson, Jake Muhlbauer; and grandson-in-law, Ryan Carlson.
She is survived by her husband, Gene Kuhl of Arcadia; four children, Connie (Steve) McCollough, Doug (Sue) Kuhl and Kristi (Mark) Hoffman all of Vail, Iowa, and Debbie (Tim) Kraus of Westside, Iowa; grandchildren, Stephanie (Brad) Hinners, Stacie (Scot) Muhlbauer, Bradley (Tami) McCollough, Natalie Carlson, Melissa (Obadiah) Sawyer, Jenny (Justin Siegner) Kuhl, Amanda (Greg) Bellville, Mitchell (Amber) Hoffman, Michael (Kait) Hoffman, Shane (Amanda) Kraus, Caitlynn (Justin) Heiman, and Cara (Nic Rosener) Kraus; great-grandchildren, Makayla, Bret, Colter, Shayna, Alice, and Charlie Hinners, Karlie, Ty, Laynie, and Brandt Muhlbauer, Hallie, Aubrie, Dierk, Trace, and Clay McCollough, Taryn and Rhett Carlson, Lane, Sebastian, Landon, and Bruce Kraus, Mason Hoffman, Ryder and Calvin Bellville, Maddox Hoffman, and Raven Marie Oxendale; siblings, Beverly (Mike Tomlianovich) Branning of Bloomington, Illinois, and Bonnie (Ron) Cornelius of Vail; sister-in-law, Pat Branning of Carroll; brother-in-law, Rollin (Darlene) Kuhl of Irwin, Iowa; and many other relatives and friends.
Page 57 of the Manning Schools history book


Washington No. 1

I don't have any pictures of Phyllis but here are some of the older Branning & Grundmeier students.
If anyone in the Branning family has country school pix, please let me know.


September 1923 - Ruth (Grundmeier) Tewes, Hilda (Grundmeier) Branning, Martha Vetter, Elvina Reinart
The rest of the kids Martha Vetter did not know...
Miss Jons teacher

Back: Louis Vetter, Art Branning, Earl Eischeid, Paul Vetter, Martha Vetter, Ethel Petersohn, Hilda Branning, Glennie Schoenjahn - teacher
Gilmore Oeser far right middle row in complete black clothes
Front Row: first girl in all white is possibly Arlene Peters, ??, possibly a Peters boy, ??, ??

Back: Hilda (Grundmeier) Branning, Martha Vetter, Louise (Grundmeier) Kurth
Front: Ruth (Grundmeier) Tews, Elvina Reinart, Helen Petersohn
Eleanor Jons - teacher
Circa 1915: 1 Clara Peterson, 2 Dorothy Peterson, 3 Leona Peterson, 4 Walter Branning, 5 Esther (Vetter) Peters, 6 Elsie Reinke, 7 Tony Reitama, 8 Louise (Branning) Dierenfeld, 9 Hilda (Rose) Doitch, 10 Emma Reinke, 11 Loretta (Rose) Boldt, 12 Otto Grundmeier, 13 Frank Vetter, 14 Margaret (Werder) Herbers - school teacher and mother of Helene Heithoff, 15 Eugene Osborne, 16 Mary Osborne, 17 Dorothy (Herman) Meyers


MHS 1953: Vera Ahrenholtz, Marlene Anthony, Glenn Branning, Phyllis Branning, Claus Bunz, Margene Drees, Allan Eich, Mary Lou Foley, Daryl Genzen, Loyce Gray, David Grundmeier, Dorothy Hammer, Marlene Hargens, Marlene Jahn, Wilbur Jahn, William Jensen, Ardella Joens, Donna Joens, Barbara Knaack, Dareld Kracht, Gene Kuhl, Gene Martens, Roland Meeves, David Muhlbauer, Robert Neubaum, Pete Petersen, Lewis Puck, Merlin Ramsey, Patricia Ramsey, Richard Rix, Corrine Sander, Cleone Schroeder, Colleen Schwiesow, Maxine Sextro, Ruth Sextro, Shirley Sextro, Glenn Singsank, Melvin Sinow, Donna Spies, Norbert Stoberl, Betty Stuhr, Merlene Thompson, Allen Vennink, Shirley Vinke, Roger Vollstedt, Shirley Watson, Myra Weinbrandt, James Wingrove, Phyllis Zerwas

Former MHS 1953: Dean Aden, Janet Asmus, Carol Bliefert, Joseph Bringleson, Jr., Mary Bringleson, Janet Dau, James Davenport, Michael Farmer, Jack Fuller, Howard Gilman, Roger Hansen, Mary Ann Hass, Richard Henriksen, Mary Ann Holme, Donald Lerssen, Caroline Louisfield, Roger Mentzer, Ramon Meyers, Leo Miller, Charlotte Mishler, Patricia Pare, Janice Popp, JoAnn Ramsey, Betty Remmes, James Rostermundt, Darrel Sander, Lois Sander, Everett Slechta, Arlo Stein, Michael Sullivan, Nadine Walters, Jon Wiemann

Town school information

1952 Homecoming Royalty


Back: Phyllis Branning, Phyllis Zerwas, Donna Joens, Marlene Anthony, Corrine Sander
Front: Bobby Heithoff, Donna Spies (Queen), Gloria Mohr
Girls' Glee Club 1951-52

Back: Marlene Bogatzke, Cleone Schroeder, Marlene Hargens, Jane Opperman, Sally Juels, Mary Helen Stangl, ??, Barb Knaack, Phyllis Genzen, Myra Schroeder, ??, Waldeen Jackson, Marlene Nulle, ??, ??, ??
Middle: Betty Foley, Shirley Watson, Marlene Anthony, Dorothy Hammer, Shirley Ruhde, Louise Polking, Ardith Witt, Shirley Sextro, Shirley Vinke, Joleen Klocke, Darlene Sextro, Carol Sander, Alice Ahrendsen, ??, Marie Johnson?
Front: Jeanne Lyden, Gwanetha Horbach, Carol Ann Gruhn, Cheryl Andresen,

Phyllis Branning

, Judith Vollmer, Janis Groteluschen, Janice Popp, Mary Lou Foley, Lois Struve, Charlotte Paulsen, Diane Rix, Janelle Kruse, Phyllis Zerwas

Ninth Grade graduation

Back: Billy Jensen, Richard Rix, Melvin Sinow, Pete Petersen, Gene Martens,

Glen Branning

, Dareld Kracht, Louis Puck
Middle: Marlene Jahn, Maxine Sextro, Ruth Sextro, Merlene Thompson, Allen Vennink, Phyllis Zerwas, Shirley Vinke, Norbert Stoberl, Roger Mentzer
Front: Myra Weinbrandt, Barbara Knaack, Shirley Sextro, Patty Ramsey, Nadine Walters, Margene Drees, Shirley Watson, Mary Foley

Ninth Grade graduation

Back: Claus Bunz, Gene Kuhl, James Wingrove, Glen Singsank, Merlin Ramsey, Allen Eich, Wilbur Jahn
Middle: Caroline Louisfield, Corrine Sander, Roger Vollstedt, Colleen Schwiesow, Robert Neubaum, Betty Stuhr, David Grundmeier,

Phyllis Branning

, Daryl Genzen
Front: Janis Popp, Marlene Anthony, Vera Ahrenholtz, Ardella Joens, Donna Joens, Cleone Schroeder, Donna Spies, Marlene Hargens

Harvest Drive-thru

October 25, 2020


12:25 PM - a slow time during the fundraiser

Free-will donations


Volunteers take orders and collect the donations.


Car order #64

Volunteers delivering the meals prepared by Deb's Corner Cafe


Anxiously waiting

I was struck by this image and it got me to thinking...

Last winter someone put Christmas toques on the heads of the man and boy and now someone put masks on the faces...I'm sure they didn't intend this as being funny but it struck me as trying to "lighten up" things a little bit during this Pandemic...It serves NO purpose to constantly hear Covid case numbers every minute, every hour, every day, every week for months.

For those who get this virus or worse yet, die from it - their lives are definitely impacted in a serious and difficult way, BUT while I was thinking about this I remembered several WWII and Korean combat Veterans I interviewed and the subject of keeping their sanity would come up and how they survived...All of them stated that they had to occasionally laugh and have some lighter moments.
While getting information about some Korean war pictures from Bob Wegner, I asked him about one in particular...Bob's helmet-covered head and body were down flat on the ground behind a berm and he was smiling. I asked him what was going on and he told me he was under fire from the enemy.
I was caught off-guard by this response and asked him "How could you ever be smiling while being under attack?" and he told me that life is precious and that he couldn't constantly be thinking about dying or getting shot or he would have gone crazy.

I told Bob how I don't think I could have ever been one of his buddies with a camera and take pictures during combat...Not taking away anything from our troops who were under fire, but those combat photographers and amateurs who took pictures during war had to really be fearless & brave!
---

Main Street Manning To Host "Drive - Thru Harvest Dinner" On Sunday, October 25
To cap off a successful season of "Drive-Thru" Sunday meals, Main Street Manning will host a "Drive -Thru" Harvest Dinner on Sunday, October 25.
According to Main Street Manning Executive Director, Jean Voege, "Manning and the surrounding area have been very supportive of the three drive-thru events we have held since May. When we were planning the first drive - thru event for Mother's Day, we had no idea what to expect. Needless to say, we were pleasantly surprised to have cars lining up at 10:50 am even though the event was not to start until 11:30. We served 88 cars and sold out of 275 meals in 72 minutes! After receiving multiple requests to do a similar event for Father's Day, we decided to hold a drive-thru omelet breakfast and our experience was much the same - cars lined up early & we sold out of 190 meals. We had a similar experience with our recent event, "Portable Pancakes" on Sunday, September 27. After serving 267 meals, we once again had sold out of food."
"The pandemic has forced the cancellation of many local and area "harvest dinners" and Main Street Manning saw this as an opportunity to fill the void left by those cancellations so we decided to hold one more "drive-thru" event, a "Drive-Thru Harvest Dinner", said Voege.
The harvest dinner, which will be prepared by Deb's Corner Café, will be sliced ham, cheesy hash browns, green beans, jello, a dinner roll and a slice of homemade pumpkin pie. Serving will begin at 11:30 am on a first come - first serve basis and will run until 1:00 pm or until 300 meals have been served. The meals will be distributed from Deb's Corner Café located at 326 Main St. in Manning.
Jean said, "once again we will be doing the event as a free-will offering as it helps to keep the flow of traffic moving and the volunteers collecting money won't have to make change during these times of heighten awareness for infection control. While we suggest a donation of $15 per meal, we trust that those participating will be as generous as their personal circumstances allow knowing that the proceeds will go to reimburse the expenses incurred as the community comes together to support our local businesses and the many other services provided to Manning by the Main Street Manning. Checks should be made payable to Main Street Manning."
"We will be using the same process as we have for our previous "drive-thru" events. As you drive up Main Street, be on the lookout for volunteers who will be taking orders and guiding you to where you need to go. We want to maintain safety and social distancing. We will have marked "stops" along the way to guide everyone as they make their way down Main Street. Volunteers will be available to take your food order, collect the free-will offering for the meal and bring orders to your car."
Delivery service will be available within the Manning city limits. Calls for meal delivery will be taken at 712-210-7293 starting at 11:30 am on Sunday, October 25. A free-will offering will be requested upon delivery.
According to Voege, "as an organization, Main Street Manning wants to make a positive difference in our community. Our goal continues to be the promotion of Manning businesses while promoting community engagement and generosity. Just like our previous "drive -thru" events, participants can maintain social distancing, drive up Main Street, stay in their cars, pick up a delicious meal."
Main Street Manning looks forward to seeing you on Sunday, October 25 for the "Drive Thru Harvest Dinner"! For more information, call Main Street Manning at 712-655-6246 or send an email to mainst-manning@gmail.com.

"Presidential historian" John Meacham describes Trump supporters as
'anguished' white guys with 'lizard brain.'
Lizard Brain

Wow, I never realized how much "experts" can know so much about so many Americans who they have NEVER met.
12 years ago Obama said many of us only "cling to our guns, or religion.
Bitter frustrations

Then 4 years ago Hillary said a lot of us were part of a "basket of deplorables,"
Deplorable
I thought people like this were supposed to be part of the party of tolerance...
Not one thing I have ever done or said has had any negative or positive affect on Obama or Clinton, yet their votes and policies have had a negative affect on myself and millions of Americans, living and unborn...
Same with Meacham - I have never done or said anything about him, yet he feels empowered by insulting and slandering me and millions of other Americans.
I guess my simple life and little historical involvements are nothing better than what a lizard would be able to accomplish and no way would Meacham stoop to ever associate with someone like me!
I'll put my insignificant accomplishments against anyone like these people who have such high opinions of themselves!!!

One thing I understand and appreciate, which is why this country is the GREATEST NATION on earth, is that people like this have the constitutional right of Freedom of Speech to make statements like they do - the problem is THEY DON'T believe that anyone who disagrees with them have that same right.
Our country is in danger of falling into an abyss that we may find difficult to ever come out of, if people like this get total control.
How long before these type of people come after someone like myself directly who have the knowledge and capability of operating a web page and force me to shut down???

Covid or not - Manning is as busy as ever.

Kids are back to school - masks and all and thankfully, so far, no major outbreaks!
But what has been amazing is that pretty much the community never shut down completely.
Since spring, most stores/businesses are open but ask people to wear masks and be aware of their health and not come in if they feel ill.

Construction has continued all year, from winter and when spring came, it got busier than ever.

Manning continues to get its brand new and highly upgraded fiber optics system, then Caseys started construction on their new store, the Water slide project is full-steam ahead, and the Center Street bridge construction is also in full-swing. Then in south Manning, I've been told there are as many as 4 new houses being built. I haven't had time to drive around to take pictures but maybe will try in the next few days.

One thing I noticed once the state and federal Covid restrictions started ending is that 141's traffic is busier than I've ever seen, with trucks & cars, and I become impatient when I try to cross 141 now because I have to wait, sometimes several minutes because of the traffic.

I talked to one of the building contractors earlier this year and they said they had all kinds of back-orders of siding and other building materials because of all the construction that has been going on across the country, in spite of the Covid virus.

I don't have time to show more detailed stages for each of the projects but take a look at what is going on in Manning. I won't show many fiber pictures, since there really aren't any exciting or unique things to show...basically digging and boring.

One thing to keep in mind when you look at all of these construction pictures - the next time you drive across a bridge, walk into a business, or go to a recreation center - think of ALL the work it took to provide you with these things that are taken for granted.

If you ever see a construction worker - take the time to THANK them for all of the physically hard work they do, in all kinds of environments and difficult conditions...
Most people today don't have to do physical work - definitely not as demanding as construction crews...
When you see a worker standing around from time to time leaning against the proverbial "shovel," don't assume this is what they do all day or question why there are so many workers at times at certain projects.
The old saying with concrete work is "You never have enough help once the cement truck starts pouring concrete."
If you like to criticize then put on some work boots, pick up a tool, and work with these men for just ONE day - you'll be singing a different tune after that!!!

Continued Fiber optics upgrade


The city utilities were busy marking all of the underground wiring, pipes, and water lines in March.


On August 4, the fiber company started pulling the fiber wires.


Boring in September, which is continuing in November.

Center Street Bridge


Center Street bridge June


east side railing

west side railing

Looking south on East Street

June 4


June 6

June 8

June 10


June 15

June 18


July 7


July 10

July 14

July 16

July 28

August 3

August 17

August 17


Screw jacks are used to give the pitch/slope to the bridge deck.

August 20

August 26

August 20

August 26

September 4

September 5


September 14

September 16


September 22

September 24


September 24


September 24


Concrete slump test


It's a joystick world - operating the concrete pump
If I understood correctly - when the tubing arm is extended way out it generates 70,000 pounds of weight back on the vehicle when full of concete.

Almost finished


Burlap covering with sprinkler system used to keep the concrete wet for several days


Water was pumped from Willow Creek

12:37 AM October 21

12:54 AM

1:31 PM

2:06 PM

2:06 PM

2:25 PM
Caseys construction

July 14 - looking east

July 15

July 15 - footings for the old Rix station canopy

July 17 - looking east

July 30


adding clay soil to replace the black bottom gumbo that was removed.

August 3 adding more clay fill in back

August 7

August 11

August 12 digging the hole for the fuel tanks

August 13

August 13 digging the hole for the fuel tanks

August 13

August 17

August 17

August 19 - adding pea gravel as fill


August 19

August 19

August 20

August 21 - blue liner water barrier

August 24

August 31

September 2

September 2

September 3

September 4

September 4

September 4

September 15

September 22

September 24

September 30


October 6


Looking west

October 14


October 14


October 14


October 19 - first snow on Caseys

October 21


Since the Hillside Splash bid came in $150,000 under the designer's figures, it has been decided to complete the whole project now.
Most of it will be finished this year with completion next spring.
November 2020: Manning Insurance Agency Awards A $500 Gift To The Hillside Splash Pad
As part of the IMT Insurance 2020 Community Contest, Manning Insurance Agency is proud to award a $500 gift to the Hillside Splash Pad.
Of the nearly 100 entries submitted and more than $32,500 awarded to worthy causes, Hillside Splash Pad was chosen as one of the 2020 project winners.
This is the 23rd consecutive year that IMT, along with Independent Insurance Agents like Manning Insurance, has awarded local community projects and organizations in need of funding.
Hillside Splash project

June 1


June 1


June 2


June 2


June 2


June 2

June 5

July 10

August 6

August 17


August 21

August 25 - remember the old high school band room? This is part of the footings.

August 25

August 26

September 3

September 15

September 17

September 22

September 22


September 24

September 30

September 30


September 30

October 6

October 6


October 6


October 13


October 15


October 20


October 21

October 21


October 21


October 21

October 21


October 21


October 21


Thanks to the Manning Rotary who received a grant from Rotary International for "Free Notes" Harmony in the Park musical stands.
Other groups/individuals who assisted with the cost of concrete and retaining wall were Manning Chamber, Chicks with Checks, Refresh Manning Trust, and Norbert & Virginia Stoberl.
Free Notes project

October 6


October 15

October 23

October 23


And this is just a little of what is going on in Manning - not counting the 7 new homes that are currently being built in South Manning, and all of the other smaller projects that pop up from time to time.

This Manning construction feature shows exactly why we can't have a NATIONAL policy of Shut Downs for controlling the Covid virus.
Every state and every community has very different situations and populations and environments to where shutting down in a large city makes no sense in a very small town.
While there have been several positive Covid cases in Manning, from my interactions with the various construction crews, I'm only aware of one positive case with one of the construction workers here in Manning, and that person didn't catch it while at work, but somehow his grandmother got Covid and they suspect he contracted it when he visited her.
When I visit with the various crews, I try to maintain a safe distance - I don't want to be responsible for giving them the virus and I sure don't want to catch it from them.
But I think, based on the infection rates, that you are much less likely to catch the virus outdoors...not impossible but being locked up in close contact in a home hasn't prevented the spread in these situations either.

Another amazing thing about the Manning community is rather than shut everything down completely we all work together to help each other by various activities such as the "Drive-thru" fund raisers that have been held throughout the Covid Pandemic.
Main Street Manning To Host "Drive - Thru Harvest Dinner" On Sunday, October 25
To cap off a successful season of "Drive-Thru" Sunday meals, Main Street Manning will host a "Drive -Thru" Harvest Dinner on Sunday, October 25.

People trying to control you are EVERYWHERE
and it's not just in politics!!!

I have to laugh when I hear comments in the news how big tech companies are censoring certain people and specific speech.
You tend to only hear about problems when it affects the politicians, which makes me laugh even more.
Problem is these and many other privacy invasions and losses of freedoms are much more serious than just affecting politics and our government.
For over a decade I have not used Google search or any of its services.
When Facebook/Twitter and the other so-called social media sites popped up, I knew right away what was going to happen and why I have never used their services.

What happened to personal responsibility and respect for our country and privacy in every aspect?
This problem goes way beyond politics and interference by foreign countries...it is integrated into almost every company, both software and hardware.
What happened to the people who owned and worked for the companies years ago who wanted to provide something to the consumer they could use, WITHOUT any interference, tracking, or control over the user?
Today, these companies/programmers often argue why they do this is because it is easier for them to setup and update things because most people don't understand how to trouble shoot and fix problems that arise.
They also say the consumer won't take the time to learn how to work with a product or take the time to back up the data.
Basically these software programmers/owners think people are just too stupid and lazy to get it right.
Now most people will wonder exactly what I'm writing about or think I'm just talking through my hat...

Let's start with Google.
I hear lots of concerns on the news and by people how this tech company is trying to take over and control nearly everything.
Here is one way they are doing it that I have never seen explained in the news.
I'll use Google and Bing search engines for the same search word - TREE.
Then I'll click on the same link site - wikipidia...Now both search engines will take you to that specific site BUT Google is using a completely different process. You see this path line in your browser for both Google and Bing - https://en.wikipedia.org/wiki/Tree.
BUT use the right click then copy function and you'll get completely different initial path.
Google first takes you through their server so they can track what you searched and where you go.

https://www.google.com/url?sa=t&rct=j&q=&esrc=s&source=web&cd=&cad=rja&uact=8&ved=2ahUKEwin4-LlmsTsAhVabs0KHZyjA_AQFjAMegQICxAC&url= https%3A%2F%2Fen.wikipedia.org%2Fwiki%2FTree&usg=AOvVaw3IGF59fHNLkGNQ_VxaLjuk

Bing takes you directly to wikipedia without taking you through their server and tracking you. https://en.wikipedia.org/wiki/Tree

Why would you care?
What's the harm?

You shouldn't care because of just this one example with just one company but because every company is either or will eventually take away all of your privacy and take over the complete invasion of every aspect of your life.


Next Google example.
Lots of websites use Google ads.
Again, this allows Google to track where you go and what you are buying or looking for.
Just because you jump to a different website doesn't stop Google from following you.
At this point they aren't able to determine EXACTLY who you are but the more services you use, and applications you download from them will give them more access into your computer.
What's to eventually stop them from doing what hackers and viruses do which allow them to gain access into your personal computer files?


Then there is Google mail.
People like it because it is a "FREE" service - HA!
Don't be fooled!
What irritates me the most about these so-called "free" e-mail services is they don't pay any attention to the spammers, scammers, hackers, who use this free service.
Try contacting Google mail or other free service to complain when you get spam through G-mail or other free service.
I just got another spam mail and they are using G-mail.

I pay for my mail service, so I have no patience for freeloading people who think they are using a free service - it is invading my world and privacy when you use those services.


Another service Google offers other web pages is CAPTCHA - that little box you have to fill out to prove you are a human.
It isn't obvious that some of these CAPTCHA functions on different websites are controlled through Google but they are.

I use CAPTCHA with my guestbook and message board to stop hackers and scammers from posting their crap on my web pages.

The big difference is that I set up my own CAPTCHA on my site and don't use any other service or company for this feature.


Now to show how entangled and intertwined Google, Facebook and other tech companies are lurking around trying to work in your browser and other programs on your computer - there is a little system file Windows uses to allow or block access.

It is called the HOST file.

This is the default file with very little information:
# localhost name resolution is handled within DNS itself.
# 127.0.0.1 localhost
# ::1 localhost


Here are the restricted addresses I added to the HOST file.
# localhost name resolution is handled within DNS itself.
# 127.0.0.1 localhost
# ::1 localhost

# block omnipage
127.0.0.1 www.kofax.com
127.0.0.1 kofax.com
127.0.0.1 cdn.cookielaw.org
127.0.0.1 sjs.bizographics.com
127.0.0.1 script.crazyegg.com

# block doubleclick
127.0.0.1 ad.doubleclick.net
127.0.0.1 adclick.g.doubleclick.net

# block facebook
127.0.0.1 www.facebook.com/tr
127.0.0.1 facebook.com/tr
127.0.0.1 facebook.com
127.0.0.1 m.facebook.com
127.0.0.1 login.facebook.com
127.0.0.1 www.facebook.com
127.0.0.1 blog.facebook.com
127.0.0.1 apps.facebook.com
127.0.0.1 static.ak.fbcdn.net
127.0.0.1 www.static.ak.fbcdn.net
127.0.0.1 www.login.facebook.com
127.0.0.1 fbcdn.net
127.0.0.1 www.fbcdn.net
127.0.0.1 fbcdn.com
127.0.0.1 www.fbcdn.com
127.0.0.1 static.ak.connect.facebook.com
127.0.0.1 www.static.ak.connect.facebook.com

# block all facebook
0.0.0.0 facebook.com/tr
0.0.0.0 facebook.com
0.0.0.0 m.facebook.com
0.0.0.0 login.facebook.com
0.0.0.0 www.facebook.com
0.0.0.0 blog.facebook.com
0.0.0.0 apps.facebook.com

# block google
127.0.0.1 googleleads.g.doubleclick.net

# block all google
0.0.0.0 ads.doubleclick.net
0.0.0.0 s.ytimg.com
0.0.0.0 ad.youtube.com
0.0.0.0 ads.youtube.com
0.0.0.0 www.gstatic.com
0.0.0.0 gstatic.com
0.0.0.0 clients1.google.com
0.0.0.0 dts.innovid.com
0.0.0.0 googleads.g.doubleclick.net
0.0.0.0 googleads4.g.doubleclick.net
0.0.0.0 pagead2.googlesyndication.com
0.0.0.0 pixel.moatads.com
0.0.0.0 rtd.tubemogul.com
0.0.0.0 s.youtube.com
0.0.0.0 s.innovid.com
0.0.0.0 pubads.g.doubleclick.net
0.0.0.0 ssl.google-analytics.com
0.0.0.0 www-google-analytics.l.google.com
0.0.0.0 stats.g.doubleclick.net
0.0.0.0 clients.l.google.com
0.0.0.0 pagead.l.doubleclick.net
0.0.0.0 www-googletagmanager.l.google.com
0.0.0.0 googleadapis.l.google.com
0.0.0.0 s0.2mdn.net
0.0.0.0 googleads.g.doubleclick.net
0.0.0.0 ad.doubleclick.net
0.0.0.0 files.adform.net
0.0.0.0 secure-ds.serving-sys.com
0.0.0.0 securepubads.g.doubleclick.net
0.0.0.0 s.youtube.com
0.0.0.0 apis.google.com
0.0.0.0 2975c.v.fwmrm.net
0.0.0.0 static.doubleclick.net
0.0.0.0 googleadservices.com
0.0.0.0 ad-g.doubleclick.net
0.0.0.0 ad.doubleclick.net
0.0.0.0 ad.mo.doubleclick.net
0.0.0.0 doubleclick.net
0.0.0.0 googleads.g.doubleclick.net
0.0.0.0 pagead.googlesyndication.com
0.0.0.0 pagead1.googlesyndication.com
0.0.0.0 pagead2.googlesyndication.com
0.0.0.0 www.googleadservices.com
0.0.0.0 youtube-nocookie.com
0.0.0.0 www.youtube-nocookie.com
0.0.0.0 analytic-google.com
0.0.0.0 www.analytic-google.com
0.0.0.0 www.googletagservices.com
0.0.0.0 fwmrm.net
0.0.0.0 innovid.com
0.0.0.0 2mdn.net
0.0.0.0 0.0.0.0
0.0.0.0 fwmrm.net
0.0.0.0 innovid.com
0.0.0.0 2mdn.net


When you get those annoying ads that pop up while browsing, or all of a sudden you see something you looked at to purchase on another site - it's because of just some of these sites used by the big tech companies to track you and sell you stuff, and worst of all to invade your privacy.

If you study the different sections I have above you'll see Omnipage as one of them.

Many years ago after updating my Omnipage OCR software program, it started trying to connect to the Internet which I noticed by accident one time when I didn't have my Internet hooked up.
I would get a number of pop up boxes trying to connect to sites that had nothing to do with Omnipage. So I copied those addresses and added them to the HOST file and after that Omnipage never tried to connect to the Internet.

Using this updated HOST file I now get popup boxes on some websites that will tell me I'm blocking part of their site so it won't function properly or at all.
Other sites will still work but at least I don't see those annoying ads or what I last purchased or looked at.

It isn't just big tech that uses these services, but insurance companies, banking sites, e-bay, and many others.

To log in to a couple of my insurance or banking sites, I have to reload the default HOST file, restart the computer and then I'll be able to login in and access those company sites that I do financial business with which is truly amazing and absolutely irresponsible that they allow these big tech companies to track what financial or businesses I use for personal purposes.

Basically I think their tech support departments simply have ignorant workers or somehow these companies are paid by the big tech to use these invasive services.

I have been planning to call these companies and ask them to explain to me why they use these tech companies invasive services to see what they say.

Once I log out of those sites, I reload my updated HOST file with the restrictions and then restart my computer so I don't get all of those annoying ads and invasion of privacy when I browse the Internet.

If I can set up my own web page without using the services or programs of Big Tech, then certainly the companies I do business with can also control and maintain their websites where I access my information.


I have often wondered if and for how long the Ag companies that provide GPS mapping services and technology, have been, or will eventually be secretly capturing all of your data and field activities that you think are only provided to you with the access.

I showed the old Microtrak technology feature down below and at that point, the companies and programmers hadn't yet thought of ways to steal your data and invade into your privacy...but it was just a matter of time.


What is really confusing to me are the politicians and people who object to the Big Tech invasion, yet they still use their services.
If everyone would stop using Google or Facebook or other services that censor speech and only donates to one political party, they would either have to change their ways or go out of business.

There are still some other options to these particular big tech companies so you don't have a reason not to switch.

For those of you who like the censoring or political donations because you are on the "same side," don't be fooled, it won't be long before your rights, privacy, and freedom of speech are restricted.

We need to stop the companies now that insist on this complete invasion and take over.


We use to be able to purchase a computer program on a disc and then install it and use it when, as much or long and how we wanted to use it...and could easily re-install it if you got a new computer or your hard drive would fail.

We could control the installation and didn't need a connection to that software company through the Internet to use it.

Now, for the most part, you can only download the software from the company and have to pay a yearly subscription fee...and even though you install it on your computer, at least part of the functions work off the company's server or won't function at all if you don't have an Internet connection.
WHY? because they want to know what you are using the software for, when, how much, what type of data you create, and then probably are or will eventually secretly track/store your data on their site to use for whatever they want.

Remember when Bill Clinton's administration took Microsoft to federal court in 2001 when they integrated Internet Explorer into the Windows operating system?
Even though Bill Gates was more closely aligned politically with Bill Clinton, the government was trying to stop Microsoft from monopolizing computer and Internet technology back then.

Now Big Tech is 100 times more invasive and they are openly hostile to one political party.

Power corrupts; Absolute power corrupts absolutely!!!"

When I hear people say these companies offer services for free.
NOTHING is FREE and I'm not just talking financially.

What is the price of your freedom when you lose it???

Recently a Burmeister relative contacted me and provided me with several obituaries of Burmeisters who lived in Manning during the mid-1890s.
There was a Burmester/Burmeister family that I was aware of in Manning and this family was connected to the Blocker family, but this other Burmeister family with all of the obituaries is apparently a different one - probably not related.

If you can help with Burmeister/Burmester please contact me.
There is an Addison connection to the Burmester/Burmeister names in Manning but not to the Burmeister branch that I have recently posted the obituaries on...

In 2005, someone connected to the Blocker family sent me these 2 very low resolution scans but I can't figure out who right now.
The old Main Street picture postcard has Burmester written on part of the building. This would be the south half of the present day building where Alan Irlbeck is located - the old Merlin Struve building.

John & Alwine (Blocker) Burmester

It is hard to see on this scan but Burmester was written on the south end of the second building.
Below is from a 2005 e-mail from a Burmester relative and possibly may have sent me the above scans...
I really wouldn't know if the Burmaster and Burmester are one and the same. Quite possibly. If it were John Henry Burmester it could be the reason he left Manning in 1897.
My information about the furniture'undertaking business comes from my Uncle Lyle Luth who wrote to me in 1967: "Mother's father [John Henry Burmester born 1842, Haderslev, Schleswig, then Denmark] was a farmer but had to quit because of ill health due to sunstroke. They moved to Manning, Iowa [from Ida Grove], where he operated a furniture store and undertaking establishment, a standard combination in the west at least. If mother [Emma Burmester 1st child, born 1879 in Lost Nation, Clinton, Iowa] was in the store when someone came in to order a casket and the deceased was about mother's height she would get into the casket to determine if it was long enough, something she dreaded. Whether she was always somewhat superstitious or this started it is a question.
Her father was a violinist but I do not have any idea as to his ability or whether he played only for his own amusement. He died rather young [1902, Ute, Iowa] and whether before or after the family settled in Ute I know not. Grandmother [Alwina Blocker Burmester] operated a boarding house to support the family.
She subsequently married John Bornhoff, a widower with a family, a farmer at Westside, Iowa."
Emma Burmester married John Luth in Ute and they remained there until John Luth died. The second child of John Henry and Alwina Burmester, Anna married Dan Cronin in Ute and moved to Platte Center, Nebraska. The third child was Richard who went to Montana, married Blanche Streeter there, became a deputy sheriff and was shot to death in the line of duty. Dorothy, "Dora" Burmester, born in Manning 11 May 1847, married Ed Miller in Ute. They settled on a farm near Blackberry, Minnesota.

Sheryl Musfeldt found this brooch at Bob Tigges' house at 514 Ann while metal detecting.
Bob's house was built in 1885 and so far she found one silver dime, 4 wheat head pennies, and this brooch.
She is hoping someone will recognize the brooch and be able to make a connection to the location so its history can be properly documented.
These are the names Sheryl found who owned this property.
Elizabeth Faust (1885)
Henry D. Radeleff (1884-1885)
Chris Grube
Winter Merritt
C.W. Primmer
Frederich Frederichsen
Robert & Sarah Dappen
Reinholdt
Wiese
Struve?

Front


Back
Now it could easily be that a child was playing with this brooch and lost it on this property and the owner didn't even live at this location...or maybe they were visiting and lost it, so there may be NO connection to this property and the brooch. But Sheryl is hoping someone might recognize it.

Ho Ho Ho, it's our first & second Snows!!!

It snowed throughout the night - very early in the morning, October 18, 2020

Fortunately, I believe most of the farmers in the area have harvested the worst of their downed corn from the August windstorm. There is still some corn to be harvested but it is still standing.
This snow will quickly melt, but the moisture will not dry out in a mess of tangled and twisted corn stalks, so hopefully everyone has their worst damaged corn drying in the bins and didn't wait for it to dry more in the fields.

October 19, 2020


Snowing all morning...probably 2 inches


Magnolia Soulangeana tree which holds its leaves into early winter.

While our drought may not be over, at least these snows are a sign that we won't have an extended drought like in the middle 1930s, the middle 1950s, and the 1975 through 1977 three-year drought. During the winters of that drought we didn't get much snow if any. During the winter of 1976 & 77, farmers could go out and disk in their fields by February and March. The main branch of the Nishnabotna, quit running for about 2 weeks during the summer of 1977, with farm wells going dry by 1976...so if you live long enough you'll see all kinds of extreme weather.

I know it's been a long time since I've updated/changed my main web page...
Here is some of what I've been doing this fall that kept me from web updates.
After laying out this feature, I'll get back to scanning the Voge collection which I had hoped to get finished with before fall work began, but the harvest started sooner than I had anticipated.

For decades I have been restoring our farm fields from the ravages of tillage that goes way back to when the Prairies were first plowed.
I'll show some pictures and images that will give you an idea of the restoration process and how I use yield, aerial, and other maps to determine where to tile, where to haul soil and then as the healing process continues in the following years to hopefully see a dramatic increase in yield, soil structure and water infiltration/drainage.

North - map that shows the area in the first picture below.


Map that shows yield data, tile lines, and area soil was hauled.

The area with a lot of red dots shows very low yield. Yellow dots are better and green is the best areas of yield.

We first started GPS mapping yield with Microtrak back in 1995...long before John Deere and other farm equipment companies were thinking about the use of GPS and digital mapping.
This mapping technology has come a long way since the early days of Microtrak but even with the early and sometimes erratic data, we were able to determine areas of each field that needed attention for various aspects of yield and crop production improvements.

The blue lines are the tile I trenched in during the fall of 2017 and the black polygon is the area I hauled soil this fall.

East


Fall 2017 tiling.


1990 aerial map overlaid by the tile lines and area I hauled soil from the bottom.
Fall of 2020 soil work


I first plowed the area in the bottom, including part of the waterway.

We first purchased this soil mover in 1975 which is when I started hauling soil from the waterways that were filled in with silt and gullied alongside the edges.

Most farmers had a commercial contractor just bulldoze out the waterway and feather the soil out next to the waterway...the last place topsoil is needed.
About 15 years earlier I had hauled soil out of this waterway on the nearside of the plowed current area.
Next fall I plan on hauling more soil from this bottom and waterway on the farside.

I haul soil in stages...rather than cover that whole sidehill and take the chance we get big rains next year with bare soil - at least only this smaller area will wash, with the rest of the field above and below with no-till residue will hold and be stable.
Then next fall I'll haul more soil below this year's soil area.

First loads of soil hauled with the soil mover.


If you look closely on the left you can see the orange clay subsoil which is now the topsoil.
Decades ago it was brown and black topsoil which then washed to the bottoms because of tillage.

Looking to the bottom


View of where I hauled the soil.

159 loads with the soil mover = 398 tons of soil on the initial layer over 2017 tiled sidehill.
This layer is about 1 feet of new topsoil.
14 extra loads to shape end rows = 35 tons.
There was a deeper eroded area on the endrows so I added another layer which made it about 2 feet.
2 feet is how much topsoil has eroded off tilled sidehills like this on basically every farm in this area.
Spring of 2019 after a rain. You can still see the areas between the tile lines are not properly drying out after a rain.
It takes 3 to 5 years for the subsoil water (sidehill seeps) to find the tile lines, plus the decades of packed wet clay can take decades before a better soil structure comes back.
It also takes several years to build up the surface residue and organic matter from better crop growth.
Hauling good topsoil over these areas will dramatically speed up this process.

Spring of 2019 after a heavy rain with some rill erosion. You can see the tile lines which are a much lighter clay color.
2002 soybeans. We went through various stages and changes with no-till that we started in 1981 by simply planting corn directly into soybean stubble.
Over the years we had to make adjustments and newer style equipment was being developed for no-till over the traditional tillage methods.
By 1990 we were converted fully to no-till with both corn & soybeans.
1999 soybeans - Early on with our no-till there was still more erosion than we wanted but converting from tillage to no-till takes years and even decades in some cases for the soil structure and organic matter to improve and most importantly for the nightcrawlers and other earthworms to come back which dramatically improves water infiltration and soil stability.
In this picture you can see eroded soil was trapped by cornstalks and other surface residue in this bean field.

The far side of this picture is where I tiled a few years ago, and hauled soil that was shown above.

Picture just above was the spring of 2003 where we drilled in strips of rye the fall before to help hold the soil on the steeper sidehills...we then killed it off before planting the corn.
We also tried variations of using fall rye strips and later planting rye on the whole field of soybean stubble.
Rye cover crops created new challenges and from year to year was not consistent and some years actually hurt the corn crop yield.

1999 fall harvest on this same area of the field.

I started experimenting with fall rye long before anyone thought of using it as a cover crop...sometime back in the early 1990s, I would plant it on the steeper areas of endrows and on sidehills that I hauled soil on. Then the next spring I would kill it off with roundup with my spot sprayer before the crop was planted. Sometimes I would leave it on those steep areas of endrows that were the previous year's soybean stubble that was planted into corn and let it go fallow for that year.
We generally didn't have erosion and runoff problems with the previous year's corn stalk residue planted into soybeans, so I didn't use rye in those cases.

June 13 - fall rye killed off on a sidehill where I hauled topsoil the previous fall.
I let this rye get quite tall before I killed it off...then we drilled soybeans in it.

Example of rye left on one of the steeper endrows of soybean stubble going into corn.

April 14 - Rye on endrows that was eventually killed off and planted into corn.

April 23 - Root system of a rye plant.

Now some people will argue that spending all of these hours and dollars to repair such small areas of an overall field/farm are not financially sound, but they don't understand all of the benefits beyond yield increases.
You will get stuck less on really wet years...During most springs, when the rest of the field is ready to plant, these areas are still wet, but you still plant right through them which ruins the seedbed and soil structure for the rest of the growing season.

While the yield improvement will take many years to pay for itself, improving these areas of a field/farm will increase the value of the property when it is sold someday.

But the biggest reason for tiling and improving the soil structure in these areas is to stop most of the erosion.
The big reason why no-till slows down and prevents erosion is rain water infiltrates the much better soil structure created by the process over tillage which destroys soil structure, BUT when there is a wet sidehill and sidehill seeps even when it isn't raining, when those heavy rain events come there is no place for the rain to go but run down the surface of the sidehill...thus tiling and improving the soil surface will allow the rain water to soak in, whereas before it had to run down the slope.

If we knew about no-till and tiling the hills back when terraces were first being built, there would be a lot less terraces today.
This farm above has lots of C, D, and even one area of E slope but has NO terraces.
After decades of no-till we have less to no erosion compared to other farms with terraces and their land is tilled.

This brings me to part 2 of this feature...TERRACES on a different farm.


In the spring of 1974 we planted oats on our "Big Hill" with plans to build terraces on this field that summer...
Little did we know about a major flooding season coming.

We disked the field and sewed the oats which was starting to emerge when we got a rainfall event of epic proportions...we got 3 inches in 15 minutes along with hail on our place.
Below is the result of that event.
The waterway next to the lane was completely buried and the gravel was washed off the lane. A flood followed since the area north of us also received torrential rains.

BUT, this wasn't the end of the "Noah" event...We had a total of 5 floods in two weeks with a total of 18 inches of rain.
The field just below the lane had been disked and large strips of soil washed away down to the depth of the disked soil...and this is a relatively flat area before it reaches the creek.

One of the five floods...

We used the loader and rear mount blade to push back the mud from the lane, only to get another gully-washer. You can see some of the previous piles of mud that didn't wash away.

Note the "Save Gas" button on my Volkswagon dashboard...this was during the 1974 Arab Oil Embargo of 1973-74.
Terraces being built by Jack & Frank Boeck construction - summer of 1974.

This was back when there were four-row planters, so the terraces were designed on the topside so that they could be planted with a four-row.

The problem is that only a few years later, eight-row planters were built, so we decided to just grass out the top sides, realizing we would lose some crop production acres.
Then comes along planters that are 30 and 40 feet wide, with huge combine corn and soybean heads.

The terraces are now difficult to impossible to get around on the ends.

In our case on this hill an offset terrace had to be built, which makes it impossible to farm with the present-day huge planters, sprayers, and combines.

So I decided to shorten up one terrace so there would be 80+ feet for endrows and more room available to get around the offset terrace.
I reclaimed as much of the topsoil and sod on the topside and stored it in piles for later use to put back over the clay areas where the terrace once was.

Finished shortening the terrace.
Before I shortened this terrace, I trenched in tile in the area above it that had been in CRP for 10 years and had been an area of sidehill seeps and wet spots.
Subsoil had been previously borrowed from this sidehill back in the 1960s when the county wanted to reshape the road and fill in the valley between the 2 large hills in that road.
The topsoil was pushed back on our field and then subsoil removed and then they pushed back the topsoil.
The problem is, when you disturb soil structure like this, it really ruins it.
After that we had a lot of wet spots in that sidehill and when we put in the terraces, this only compounded the subsoil compaction and disturbance of the topsoil.

Lateral tile lines connected to the main line.

There were 2 tile inlets for these terraces. I dug down and found the tubes that went under the terraces, hooked up the tile, and then eliminated the above ground inlet.
Because of no-till, we don't get the run-off like we did when we tilled, so the inlets are no longer needed.
During the 1993 Midwest flood, these terraces were NOT topped by the 10+ inches of rain during that event we had.
The reason I know this is because the "shoreline" of residue in our terraces were NOT at the top of the terrace. ALSO, most other terraces in our area on tilled farms had major blowouts in their terraces...we had none.
About 5 years ago I had experimented with eliminating a tile inlet on another terrace but just capped the end and filled in the hole.
The next spring after snow melt and heavy rain, water was standing on the surface of the ground where the inlet once stood. So I dug down and connected tile to the pipe that goes under that terrace. I ran a tile line both ways from that tube for about 30 feet and after that, never had standing water in that low spot where the inlet once stood.
Most of the time I can just use my T device to gauge depth of the tile trench on a slope but sometimes it is very flat so I have to use a transit.

This map shows the tile lines I added to this sidehill.

This map shows the tile plus, the area reclaimed on the topsides of the terraces which can now be farmed.


For years, I've been wanting to reshape the top sides of the terraces so we could finally farm that area for the first time since 1974.
As I wrote earlier, the terraces were built for four-row equipment, but you can't farm the topsides with today's equipment.
So I went to work with the plow, disk, grader, chisel plow, and loader and leveled out the top sides so they can be farmed.

We gained about 1.75 acres by doing this.

Another thing I learned over the years tiling in the sidehills is that you need go closer with the lines, than as with tile in the good bottom ground land.
In 2013, I added 2 lines in a sidehill. Several years later, even after hauling good bottom ground soil over this area, I noticed after rain events that water was standing on top of the ground below the 2 lines I had trenched in back in 2013.

The 2 arrows point to the water standing on the top of the ground after a heavy May 5, 2019, rain.
The arrows are just about where I added another lateral tile line in the fall of 2020 which is shown below.

Now I realize that I had been using the wider spacings used in the bottoms and it wasn't going to work.

So this fall I added one more lateral and after overlaying this line on the aerial map, I can see that the wettest area is where this new line is now.

I also noticed that gray clay and orange clay was in this area where the water was standing.

It will be interesting in the next few years to see how this extra line works...

2013 lines


2013

2020 - the light blue line is the new tile line I added and where water was standing in the picture shown above.
You can see this line is about in the middle of darkest area.
This dark area showed up in the 1990 aerial map because the soil is wet on the surface.
Like the yield map shown early on in this feature - red is worst yield, yellow better, and green the best.

You can see the chunks of orange and gray subsoil dug up in the area where the water was standing on top of the ground after a heavy rain.
These types of soil are very tight and get compacted very easy so the subsoil water doesn't move as readily to the tile.


Manning never seems to sleep!
I can't keep up with everything...


Danny Pratt on drums


The Flying Buffaloes
July 3, 2020 - live at the Manning Soccer Field
More pix coming

Definitely different from our traditional graduations of the past!
I'll be working on the pictures and audio over the next several days for a specific graduation web page but for now here is the class of 2020 and you can listen to the complete audio of the event.

IKM-Manning Commencement
June 28, 2020

More coming later...

June 2020 project update
Manning Hillside Splash


Click for a printable flier

In January of 2018, I created this historical perspective linked below about recreation in Manning and also information and graphics for the current proposed project for the Rec Center.
It shows how projects don't get done overnight and also how very important volunteers and donations are to every project.
Update on the Hillside Splash project
On May 15, 2018, the city council approved $400,000 in matching funds for the proposed Hillside Splash project. JEO Consulting has been working on design ideas and a proposal to complete this project in 3 phases.
Phase 1 will begin in 2019-20 with construction beginning in 2020-21, or as soon as funds are raised.
A zero-depth pool with some play features are planned in phase 1, with the slide aspects in phase 2, and a spray pad for phase 3.
Click on the link below to see some very interesting history on how Manning achieves so many amazing things and is now working on another unique project.
Manning Hillside Splash 2019 update

Oh the Fun of playing in the Sun (1968)


1909 cartoon about 2 boys nabbing their friends' clothes while "skinny dippin.'"
I'm working on a list of names of Manning citizens (now deceased) whose vision made it possible for Manning to have a Recreational facility.
They made it possible for the continued expansion into an outdoor pool addition in 2020 - sadly they'll never got to see this new addition, but we will forever be grateful for their efforts that began over 40 years ago.
List of citizens no longer with us who made the Rec Center possible.
Jean & Gene Wiese - Gene secured the $50,000 LR Nelson grant, MCF member - use of their soil mover - Jean was a Rec Board member
William F. Ohde - Manning Community Foundation member - countless hours with various aspects of construction.
Willis Puck - countless hours with various aspects of renovation - drove the Puck skid loader.
Curt Struve - various aspects - co-rec center board member.
Barry Kusel - various construction aspects - rec center board member.
I'll add more names as I think about this topic and do some research in my database.

For Rent
Looking for a shop to do farm or vehicle repairs and more?


Call or e-mail (by appointment only)
Quonset (40x80) fully insulated with both waste oil and supplemental natural gas heaters...all new wiring and lighting installed in 2012.
All concrete floors, with movable over-head hoist, including various shop equipment like chop saw, grinder, drill press, press, and more...
All new covering on outside - top and ends in 2019.
Fully graveled & maintained lane and yard. We have a rear mount tractor snow blower (loader) we use to keep lane/yard free of snow in winter.
Owners live on premises - with security lights.

2012 complete rennovation

waste oil burner, hoist, press

2019 complete new covering.

Call 712-653-3259 or e-mail - farming@davidkusel.com
Also, some possible space to store equipment for the renter.

This would be a shared situation...we still want to use the shop for occasional repairs we will have year-round and also store the loader/tractor/snowblower in the winter.

Please visit the Manning Exchange for local news, articles, and information...a work in progress.

Many upcoming events.

Korean War Veterans continues


There are lots of Manning Veterans of the Korean era with no pictures or information.
Will you be in the Manning Veterans' book???
Unless more post-WWII Veterans come forward there will be a lot of 1946 to present day Manning connected Veterans missing from the book.

For those of you who are occasional visitors to the Manning Exchange - please make sure to click on the "archived articles" section where previous featured stories are kept.

Click to visit the Manning Exchange

1 example from the Logeland Studio wedding packets.

There are still quite a few Logeland Studio wedding packets available.

Click to read about this important project.
It will help to financially support the Manning Veterans' history book project.

What makes up a community?
Just ONE person
who is a son or daughter
who is a brother or sister
who has a school chum
who is related to someone in that town
whose friend has a friend in that town
whose friend is related to someone else in town
who may have moved away but still thinks of the place they grew up as home
We would like to hear from you, the "1983 Leaders of Tomorrow" who have relatives and chums in your hometown of Manning, Iowa.
In their own words
Attention "1983 Leaders of Tomorrow"


Who is the sister of the meteorologist linked below?
Click to see the answer in her own words

Who grew up on a farm south of Manning, has chased tornados, and is now a meteorologist for the National Weather Service?
Click to see the answer in his own words

I have been receiving questions from various "1983 kids" about what type of information we would like them to write about.
Please read through the meteorologist's story to get ideas for you own personal write-up.
Then send me an e-mail so we can work out your story.

Note: Your story does not have to be as thorough as found at the link above but at least send us a couple paragraphs to bring us up to date from 1983. Here is the DIRECT link to the 1983 web page.

Parents of the "1983" kids - please encourage your children to send in their updated information and any pix they may want to include.
Sometimes a little nudge by mom or dad will get the ball rolling!
Each 1983 "Leader of Tomorrow" has interesting family history.
Here are the names of the "1983 kids" who we are looking for an update from...
Aaron & Courtney Potthoff, Adam Croghan, Andrew & Amanda & Brandon Puck, Alex & Abbey Ranniger, Allison & Megan Keese, Angela & Heather & Michele Hass, Angie & Alan Irlbeck, Bradley Christensen, Bryan & Nathan Rohe, Chelsea Souter, Christin Ann Fara, Christopher Wegner, Cole & Ty Henderson, Dale & Vanessa & Derek Hargens, Daniel Wayne Tibben, Daniel & Janelle Stribe, Dawn & Derrick Rohe, Dawn & Michelle Willenborg, Elizabeth & Jamy Zinke, Ericka & Andrea Ehlers, Gary & Beth & Tim Ferneding, Heather & Jessica & Jimmy Switzer, Jackelyn McKeighan, Jamie Jo Irlbeck, Jeffrey & Joey & Jeremy Irlbeck, Jeffry & Kelli & Jason Lorenzen, Jeremia Rex Macumber, Jennifer & Jason & Renee Knueven, Jennifer & Jeremy Misselhorn, Jeremy Puck, Jessica Rasmussen, Jill Kienast, Joe Stein, Joseph & Mackenzie Hinners, Kasie & Andrea & Amy Lorenzen, Kenzie Kae Kerkhoff, Lauren & Shad Bauer, Marte Wanninger, Matthew & Mandi Weitl, Melissa & Angie Pfannkuch, Michael & Amy & Jeremy Kasperbauer, Michael & Michaela Hargens, Melissa & Michaela Vinke, Michael & Matthew Siepker, Michaela & Crystal Ehlers, Natasha Vonnahme, Ryan & Rachel Pfannkuch, Sabrina Lee, Sarah Kaszinski, Sheri & Trena Bell, Tara Zeman, Stephen & Ryan & Darren Andersen, Tonya Jo Wurr, Tiffany & Michelle Jahn, Tim & Matt Hugeback, Brian & Katie & Steph Beck, Troy & Robin Wanninger
If you send me some information about yourself, I may also be able to find some pictures of your parents, grandparents, family members that I have in my database (as shown above).
We can use them in your story along with your "1983" picture.
We'd like to hear from you !!!
What ever became of the
1983 "Leaders of Tomorrow"
Have some of your "Dreams" come true?

"Let it be known that he who wears the military order of the purple heart has given of his blood in the defense of his homeland and shall forever be revered by his fellow countrymen."
George Washington, August 7, 1782
Just as a reminder: the Manning History book committee continues to work on a Manning area Veterans' history book project.
For those of you who are Veterans or have/had Veterans in your family - will you come forward?
The history book committee will do their best to get as many pictures and information about the 1000+ Manning Veterans but we can't do it all by ourselves.
How many small communities do you know have published 5 history books? The first one was the History of Manning 1898, then the 1981 Manning Centennial book, next the 2006 Manning Quasqui book, and most recently the 2009 Manning School history book. Probably the last book to be published will be the upcoming Manning Veterans' book - unless someone comes forward in the next generation to take over these projects after I'm gone. Will you help with the Veterans' history book project? If you are a Manning connected Veteran or are presently serving and do not submit your military connected pictures and infomation you probably won't be in this once-in-a-life-time Manning Veterans' history book. With a limited number of volunteers we can only do so much on our own but will try to get pictures of as many Veterans as we can. There are over 1000 Manning Veterans so we have a long ways to go before the book can be published.
Manning Veterans are slowly coming forward and below is another example. We hope to eventually get more pictures and information for Mike to put in the book but for now this is what I have to show to you.
Amos Rutz WWII
One thing that many Veterans and people who are submitting information have not fully understood is that this next Manning history book is specifically a Veterans' only book. It won't be like the Centennial or Quasqui history books were, where there is a Veterans' section along with other community aspects. We are aiming for a 2-volume book (around 1090 total pages) which will really be unique!!!
This book will be ALL Veterans' information (and the post auxiliaries) - hence it won't be a "Name, Rank, and Serial Number" only history but we want a complete history for each Veteran.
For instance - below is Louis Boell's picture and the information that was published in the Veteran section of the 1982 Aspinwall Centennial history book. It has the basic information but we are looking for more and I spoke to Louie by phone and he sent more pictures and information - also for his brothers.

To see what Louis submitted click on the link underneath "Are you a Manning Veteran" shown below.

Note: we also want some family background such as parents and grandparents. All too often you will only see just the Veteran's name with their basic military information but without the family connections it will be difficult for future historians and genealogists to know for sure who this person belongs to.

Are you a Manning connected Veteran?

I would like to hear from you!!!
We are starting a Manning Veteran history book project and if you don't come forward you may not be included in the book. NOT because we want to intentionally leave you out but because you didn't come forward.
Same goes for those of you who have Veterans in your family who have passed away. If you don't come forward and help by submitting Veteran connected pictures and information your Veteran may not be included in this once in a life-time Manning Veterans' history book.

Please e-mail me about your Veteran questions manningveterans@davidkusel.com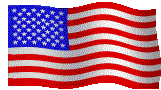 The United States flag
is proudly displayed here and NO other flag is as IMPORTANT!
1 Manning citizen served in the War of 1812
60+ served in the Civil War
1 served in the Indian War
5 served in the Spanish American War
350+ served during WWI
600+ served during WWII
87+ served in the Korean war era
65+ (more names need to be found) served in the Vietnam era
55+ (many more names need to be found) served from 1975 to present
28 paid the ultimate price with their lives defending the U.S. Flag
Are you a Manning Veteran?
Are you currently serving and have a Manning connection?
We are starting the Manning Veterans' history book project
Don't wait until you see "Deadline" or it WILL be too late!!!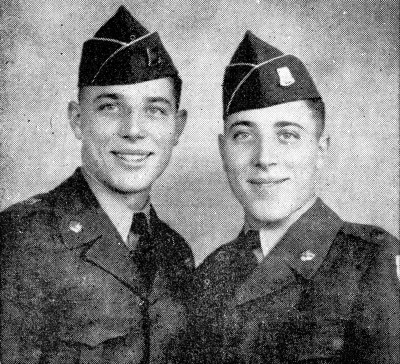 Click to read promos for the Veteran book


There are a lot of WWI and some WWII Veterans pictures with no IDs.

Before you spend time scanning pictures
please look at these instructions


I appreciate your efforts scanning pictures for me but if you only make low resolution scans you are really wasting your time. High resolution scans are the best and only way to really preserve those old pictures.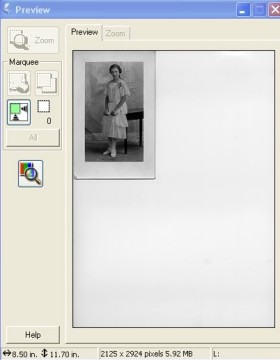 Click to see the tutorial
If you simply don't want those old family pictures you inherited please don't throw them - send them my way.
A lot of times I can recognize a face or location in those old pix.
---
One thing to keep in mind while you are looking for pictures - if they are glued in old scrap books please do NOT try to pull them out or cut them out. I can scan the whole page of the scrapbook and crop out the pictures you want to use in the book. If you attempt to forcibly remove the pictures you will probably damage them and when I scan them that damage will probably show up. This means I'll either have to use my graphics program to touch up the damage which can take a lot of time, or if they are badly damaged I just may not even take the time to scan them.
---
Back to the top