Hawaii Five-O (TV Theme) 1968

With all of my interaction in the community, while taking pictures of events and activities, I take the time to just listen and observe what people say.
Recently I took a group picture of the MHS class of 1963 reunion.
As I listened to various members of the class visiting (the ones who had moved away after graduation) with each other I heard a common theme talked about by most every former member of this community - that they are amazed at how this community continues to take care of itself and has been able to maintain the quality of life and even expand here and there.
Some of them talked about how they drove around to other communities in the area within a half an hour to hour and how Manning compares - which is that so many of those other communities have been hurt by the rural flight and drastically changing rural economy but not this Manning.

Now as I said, this is not a hit and miss comment I hear but what I have been hearing for several decades and not only by former Manning residents but also many first time visitors.

Below are some pictures that show why people are saying these positive comments and these pictures show the behind the scenes work it takes to maintain the community and also improve upon it...

MHS 1963 reunion

Back: Ralph Dobler, Fred Gruhn, Curtis Jansen, Dave Souter, Pat Callender, Pat Knueven, Larry Fischer, Gary Gruhn, Kenard Carstens, Dick Hill
Middle: Lyle Bald, Gene Wycoff, Carolyn Pratt, Marcia Friedrichsen, Vergene Reinke
First: Carolyn Ward, Donna Antone, Sandra McGrath, Diane Dammann, Diane Eischeid, Norma Ahrendsen, Joy Hansen

So many organizations have been hurt by the rural flight and changing rural economy over the decades.
This reunion was held in the Manning VFW hall.
Manning also has an American Legion hall and members but both military groups are aging to a point that in a number of more years, they may not be able to continue on...not because there is a lack of patriotism but mostly because of the rural flight where many young Manning men and women go into the military service but are not able to return to their hometown because of lack of job opportunities, so these two organizations continue with their struggle to maintain an active membership.

This is not just these two groups that struggle but church organizations, civic organizations, and all volunteer groups in general have been slowly declining in numbers and ability to help maintain the quality of life here in Manning.

Fortunately over the last 10 years, we have had a mini baby-boom and influx of young couples moving back to Manning...to a point that the last census increased by 50 and the IKM-Manning school enrollment went up this year, after going down each year since the merging of the two school districts.

Many of these young people volunteer but with today's changing society, more effort and volunteerism will have to be provided by these "younger" generations if they want this community to maintain the quality of life it has had and also to continue with the ongoing improvements.

April 28, 2018 - Za-Ga-Zig Shrine Ladies from Altoona

In April, Sue (Rutz) Coon brought her group of shriner ladies to Manning to tour the Hausbarn and Heritage Park.
We now all too often take this park for granted.
I'm not going into all of the background of this park and the hundreds of volunteers who made it possible, but take a look back in time to see just a few highlights and then stop to think how this park did not just pop up overnight.

1996 dismantling in Germany

In 1988, a group in Manning was formed to follow through in finding and bringing a Hausbarn from Germany. In 1991, official funding began and then in 1996, the structure was dismantled and arrived in Manning by September.

June 6, 1997 groundbreaking
I hope some of the younger generations who are active in Manning now will take the time to go through this progression and stop to realize that many of them were not even born when this project began and that it many times takes years even a decade to take a project through fruition.
My comments are not meant to talk down to the younger generations or preach to them, but that they realize the society we live in today that demands INSTANT results and gratification is not reality when it comes to keeping a community going.

July 29, 1999 reassembly - south end where Sue's group picture was taken in 2018

July 31, 1999 Richtfest - north end

July 31 - Martin Peter Hansen with Art Rix

Martin was a volunteer who came from Germany to reconstruct the Hausbarn, so when you think about how you volunteer in the community - think about if you went to another country and volunteered there for several months. We can never repay people like Martin who had the expert skill and volunteered his time in this manner.

Art Rix passed away in 2010 at the age of 101...just think of all the history he lived through here in Manning. Art was also an active volunteer in Manning. Sadly, very few young people today even know of Art. This is why we need to preserve our history and the efforts of the people before us who built this community - otherwise we will fall further into self aggrandisement and take everything for granted.

Thatching the roof


Mathias SchŁler and Stefan Krause - thatchers from Germany

As I look at these pictures I took, it humbles me to think of the history I was able to see as it took place and that I was able to participate in these events.
I haven't begun to see the amazing history that Art Rix saw and probably will never see the number of years of history in the making as he did but so glad to be a small part of it in Manning.

May 18, 2018


A group of school children from Denison toured the Heritage Park

Here you see Pastor Riggert and other park volunteers describing the history of the Trinity Church that was moved to Manning in 2006.

Tours, weddings, and all kinds of activities occur at the Heritage Park throughout the year.
I only have time to capture just a few of them but think if we did not have the Hausbarn or park...the church may have not been moved here...other events may not have come to fruition in the community and Manning might now be on a downward death spiral like so many other small rural communities.

Carroll County "Freedom Rock" also located in the Heritage Park
Some of you may remember this as the Willow Creek Park

Volunteers do spring cleaning along 141

As I mentioned at the beginning of this feature - I hear lots of comments at how Manning looks so nice and is so well taken care of...This is just ONE example of why and shows how much work and many volunteers it takes.

Many of you are probably aware that RAGBRAI is coming through Manning at the end of this month...again, things don't happen in a vacuum...it takes lots of preparation - even little things like placing bikes in the planters so flowering vines can climb them to make Main Street Manning look beautiful.

May 4, 2018


Main Street
I often show the city crew at work...sometimes they are busy with large projects and other times little things that most people don't notice or pay attention to...things that make the community look nice.
Here you see Justin Mundt and Reese Hansen working on the Main Street bricks. Due to various reasons, some areas of the bricks have settled so the city crew is pulling up the bricks, adding sand, and then replacing the bricks - this way there are no low spots where people could trip on or sprain an ankle...sometimes it is the little things like this that make the biggest difference and are usually a lot of hard work.

Main Street


The work can also be HOT - 95+ actual and humid...

Justin is the son of Dick Mundt - grandson of Delmar & Loyola Mundt - all of Manning.
Reese is the son of Kyle Hansen - grandson of Dick & Marilyn Hansen - all of Manning.

Patching rough areas


95+ actual and humid...and working with hot oil and asphalt

Replacing old sidewalks

In 2014, it was decided to build a trail system through Manning by raising funds, seeking grants and also state/federal money. Here are a few images of the trail progress this year.

View of the trail and Trestle Park from the trestle.


heading along the east side of the Nishnabotna Creek


Just south of Third Street


Trail goes under the 141 bridge


Looking north toward 141
Now we'll transition to the new sewer line being installed.
These first pictures were taken by the 141 bridge trail. You can see 2 large concrete pilings which most people have probably never even noticed and won't know the history behind them.
In 1880, the very first railroad was planned for Manning - the Northwestern (part of the Iowa Southwestern) which traveled from the northeast to southwest through town starting in 1881.
In late 1881, the Milwaukee RR was built through Manning. It originally traveled through the present day city park and was later moved to its present location in 1915.
In 1903, the Greatwestern also came through Manning, paralleling the Northwestern.
This first picture shows 2 large concrete pilings that once suported the bridge of the 1150 feet viaduct that spanned from West Street, over the Nishnabotna, and up to the present day east edge of the city baseball field.

Just north of the 141 bridge with Rasmussen Lumber in the background to the west.

People talk about the creek getting deeper but notice the tops of the concrete supports are several feet below the ground level, whereas 137 years ago they would have been - probably a foot or so above the ground level.
100+ years of flooding that has carried eroded soil from upstream has filled in the bottoms which tends to channel the creek more by displacing a lot of water that once spilled over the creek banks at a lower level.

new sewer line heading north from the sewer plant and heading toward 141


sewer line just before reaching 141


looking east


looking across 141 to the south


As they were boring under Highway 141 they ran into a wooden piling (red arrow).

As best I can tell, these pilings were part of the original temporary wooden bridge used to fill in the soil berm where the track would eventually be laid in 1881 (see the picture with side-dump cars down below).
These next 2 pictures show the steel bridge that spans the Greatwestern RR on the west, the Northwestern RR in the middle and then the Nishnabotna Creek on the east end.

Locomotives heading west across the Milwaukee bridge


The two red arrows point to the spur off the Northwestern that went down to Gray/Audubon.
This spur ran just south of the present day Legion hall building.


Installing extra wooden piling supports - I assume to help carry larger locomotives and railcars.

1914 construction of the new Milwaukee right-of-way that was moved to north Manning.

This is how they would have filled in the berms that carried the original 1881 Milwaukee tracks up to the Northwestern right-of-way and over the creek as seen in the 3 pictures above.

Further to the east where the city park is today was the Milwaukee RR yards and original depot.

#1 is South Main Street, #2 is the original Manning light plant, #3 is where the Manning Legion hall would be located today.

backfilling and tamping the soil


A constant challenge is to work around other underground power, phone, gas, and water lines.


Heading north toward Third Street

You never know what you'll run into, such as this large steel I-beam. Because the Nishnabotna Creek meandered all over the flood plain, when the railroads came through they straightened the creek in many areas to lower the number of bridges needed. Once straightened, there were dead oxbows which needed filling. One of the ways they were filled is with junk and then later covered with some topsoil, so when you dig in the Manning flood bottoms you often hit all kinds of things.

One thing that John Ohde tries to do is to find uses for things that are obsolete or no longer used. This concrete structure was part of the old water treatment plant and stored water (something like a cistern). So when the new water plant was built it was abandoned. Now they are converting it into a storage facility.

taking soil load tests for the site of the water slide and splash pad.

Replacing the parking lot surface at Zion Lutheran


Gene Steffes - expanding into the cardboard baling business

This is just a sampling of what has been going on in Manning during the year, with more to come such as re-roofing the old gym of the Rec Center and many other projects that will pop up.

Mark your calendar for the upcoming Community Blood Drive on Friday, July 27 (12 noon to 6 pm) at the Sacred Heart Church Hall in Manning. Schedule your blood donation appointment today.
Calling all LifeServers!
The community blood supply is critically low.
There's no substitute for human blood and it can't be created in a lab. The only way our local hospital partners get blood to their patients is when generous LifeServers take an hour to roll up your sleeve and give a lifesaving gift!
Please take an hour to make sure local hospital patients get the blood they need to survive!
Click on the link below and schedule your appointment at Manning Regional Healthcare Center to donate blood.
Manning Regional HealthCare Center

7/25/2018 (10:00 am - 2:00 pm)
1550 6th Street
Conference room 1 and 2
Manning
Please notify Julie Hodne if you need help scheduling an appointment.
Call her office at 712-655-8179.
Thank you for being a lifesaving link!

Thanks to Larry Fischer for sending me the link to Judy's obituary.
All too often family members don't send the obituary to the hometown/birthplace of their deceased relative, so unless someone tells me when a former Manning resident passes away, or I find it during a random search on the Internet I'll never get it added to the Manning database.

Since the Iddings family moved away before their kids attended high school, I don't have many pictures or much information, but like usual with my immense database, I do have a couple of pix and information.

I don't have any specific memories of Judy but I do have a vivid memory of Robbie. They lived in the Loucks Apartments on the north end of Main Street. There was a space between the laundromat and the apartments and one of Robbie's birthday we were playing hide and seek. I was running one way between the buildings and as I rounded the corner I ran right into Robbie coming from the other direction, breaking my nose against his forehead.
I don't have any other specific memories about that accident but I was only 5 or 6 years old.

The Iddings family was Lutheran, so I would also see them Sundays at the old Lutheran Church on Second Street.




Judy LaVonne Alexander



Judy LaVonne Alexander, 65, of Mankato died Sunday, June 24, 2018, at Pathstone Living in Mankato. Private family services will be held at Woodland Hills Funeral Home. Memorials are preferred to donor's choice.
Judy was born September 8, 1952, in Manning, Iowa, to Leo and Iris (Kuhl) Iddings. She graduated from Mankato High School and then attended MSU where she received a Bachelor's Degree. On September 15, 1973, she married Randall Alexander in Mankato. Judy started her career with Wells Federal Bank in 1977 where she remained until her retirement in 2017. She enjoyed quilting, gardening, reading and she loved cooking and baking. Most of all she enjoyed time spent with her family.
Judy is survived by her husband, Randall; son, Nicholas Alexander, Mankato; daughters Jennifer Alexander and Stacy (Mike) Sannes all of St. Peter; grandchildren, Steven, Jordan, Breanna and Jace; brother, Robert (Sherri) Iddings, Mankato, Doug (Sue) Iddings, Waverly, Minnesota; sister-in-law, Sharlene Alexander, North Mankato; many nieces and nephews. She was preceded in death by her parents.
Woodland & Hills Funeral Home

1970 MHS graduates: Norma Jean Arp, Dennis H. Beck, Barbara Ann Blum, Lenus LaVerne Borkowski, Harvey Gene Dales, Leonard LeRoy Dammann, JoAnn Dethlefs (salutatorian), Elizabeth Jean Eickman, JoLynn Kay Escher, Joseph John Espenhover, Clyde Charles Fielweber, Patricia Ann Fischer, Jon Michael Grimm, Bruce Melvin Hass, Mary Jo Hiatt, Ronald W. Hill, Cynthia Rae Hinners, Ronald Dean Hinze, Tim Lee Hockett, Barbara Ann Hoffman, Marva Lou Jensen, Lynn Allen Justice, Lance Lynn Lage, Elizabeth Jean Muhlbauer, James William Muhlbauer, Beverly Ann Mundt, Lyle J. Mundt, Marcia Sue Mundt, Douglas H. Musfeldt, Gaylin Raymond Ranniger, Russel Alan Ranniger, Duane Lee Reinke, Claude Rennotte, Ronald Joseph Reischl, Linda Sue Rowedder, Keith Merlin Schroeder, Sara Ann Schroeder, Arlen Dean Schrum (valedictorian), Constance Gay Sibbel, Marilyn Ann Sporrer, Curtis Glen Struve, Robert Joseph Sturm, Armin Edgar Torrico, Eugene Venner, Don A. Vonnahme, Debra Jean Waterbury, Nancy Kay Weems, Deborah Kay Weis, Diane Julia Weitl, Dale Bernard Willenborg, Gary Witt, Wanda Fay Wurr, Michael Anthony Zerwas
1970 former students: Linda Ahrendsen, Patricia Calvert, Kevin Christensen, Reggie Frahm, Diane Gehling, Linda Golwitzer, Roger Holst, Connie Huebner, Patty Hupp, Douglas Iddings, Judy Iddings, Michael Jones, Mary Knapp, Alan Kuhl, Ronnie Kuker, Mike McCammond, Louise Meaike, Kathryn Murry, Carol Musfeldt, Bruce Naylor, David Nepple, Rhonda Nissen, Timothy Peters, Colleen Poldberg, Jerome Riesselman, Judy Rinehart, Thad Rohde, Rebecca Saunders, Jeanette Snyder, Roger Sorden, Tim Steckelberg, Diana Stubbs, Leonard Stubbs, James Switzer, Debby Vaudt, Danny Weifenbach, Linda Winkelman

Iris Kuhl 1947

Iris was born August 9, 1930, to William and Lillian (Schade) Kuhl in Manning, Iowa. She attended the Manning public schools and graduated from high school in 1948 as an honor student. She was united in marriage to Leo Iddings on May 21, 1950, in Manning, Iowa. Their marriage was blessed with three children: Douglas, Judy, and Robert.

1961: Dave Kusel's birthday


Robbie Iddings, Dave Kusel, Melissa Eschenbacher

Update on the Hillside Splash project
On May 15, 2018, the city council approved $400,000 in matching funds for the proposed Hillside Splash project. JEO Consulting has been working on design ideas and a proposal to complete this project in 3 phases.
Phase 1 will begin in 2019-20 with construction beginning in 2020-21, or as soon as funds are raised.
A zero-depth pool with some play features are planned in phase 1, with the slide aspects in phase 2, and a spray pad for phase 3.

Click on the link below to see some very interesting history on how Manning achieves so many amazing things and is now working on another unique project.

Manning Hillside Splash

Oh the Fun of playing in the Sun (1968)


1909 cartoon about 2 boys nabbing their friends' clothes while "skinny dippin.'"

Some of my more frequent visitors may have noticed that I haven't been updating/changing my web page much over the last several months.
It's definitely not that I've stopped scanning and digitizing pictures and history, although this aspect has also slowed down quite a bit too, because of all of the projects that need to be addressed here on the farm.
I also have many other projects that need to be worked on yet this summer, like any farm has, if it is to be well-cared for.

So for the next few months things will continue to be slow on my web page updates, but I still am hoping that more Manning connected Veterans and/or their families will come forward with pictures and information - as I still have hundreds of Manning Veterans who I have little if any information.

Here is a picture I recently received. His great-grandniece found my web page last year and after several e-mails I found out that her great-granduncle originally lived in the Manning area before his family moved to South Dakota.

You can find information about him on my WWI Veterans' page.

Frederick Schroeder

There is one fact about Fred that I want to mention here, because it is very important and also why we need to publish a Manning Veterans' book someday.
Frederick was KIA on September 30, 1918, in France.

So many people today have become so self-involved with themselves and their obsession on social media, that I think we need to be constantly reminded about why we have the easy and spoiled lifestyle we live in today.

From the Manning Chamber
Itís that time of year again! Time to start cleaning out those attics, garages and closets in preparation for the Highway 141 Garage Sale on Friday & Saturday, August 3 & 4. Itís a great way to get rid of unneeded items and put some extra money in your pocket.
If you are interested in holding a garage sale in Manning, either in your own garage or at the Manning City Park, complete a registration form and return to the Manning Chamber prior to the deadline of July 23. A registration form is attached with more details.
Businesses are also encouraged to participate in this event with Hwy 141 GS specials and summer sidewalk sales.
By filling out a registration form you will be included in our listing and map.

141 Garage Sale


June 6, 2018 Kinderfest
More pix coming

A high school classmate of Rose Allmann, who was the daughter of the former pastor of Trinity Church, Alfred Allmann, is trying to locate information about the Allmann family, and specifically Rose.

If anyone has information, please e-mail me and I'll forward the information on to Rose's classmate.
My e-mail is linked in the upper left...

Manning Library - summer programs

More RAGBRAI vendors are needed when they pass through Manning on Monday, July 23. We will need to feed and hydrate 10,000 plus bikers!
Businesses, clubs and other local organizations can make some great money as a food, beverage or merchandise vendor that day.
Vendor applications are available at www.manningia.com.
Please consider and share with your group. Any vendor questions should be directed to Brooke Eischeid at 712 210-3698.
If you are a business owner and you plan to extend your sales outside to Main Street or the sidewalk, you will also need to complete a vendor application.
Keep in mind that the vendor fees are necessary to cover the expense of renting port-a-pots, picnic tables, additional law enforcement and entertainment.
We want to put our best foot forward and provide the riders with a comfortable stay in Manning, even as a pass-through breakfast community.
Thanks for understanding. Let's make a great impression! #ManningProud
Manning RAGBRAI committee




RAGBRAI July 24, 2006


Trey Boyle

Aly Stadtlander

Travis Sybesma "living statue"

Just to show you how I used digital trick photography for the bike stunts.

RAGBRAI July 25, 2011


Singing Nuns

---
Ragbrai Route through Manning
July 23, 2018

Attention all visitors to my web pages who are interested in Manning history and connected to Manning.
If you have never experienced a RAGBRAI event you need to do so...
What better place to experience RAGBRAI, other than in your old hometown or your ancestral relative's hometown of MANNING!!!
The Historical "Hub" of Western Iowa...
If you have never visited my "Quick Tour of Manning," check out the link on the left side of this frames web page which will show you some of the historical places to see and aerial photos of the area.
People from all over the US and even the world come to participate in this annual ride across Iowa.
From my experiences of past RAGBRAI events here in Manning and the area are that the riders are very friendly and appreciate being cheered on during their trek across Iowa.
If you are from out of town or out of state, you may even be surprised that someone from your own community will be riding through Manning.
Register's Annual Great Bicycle Ride Across Iowa


RAGBRAI is coming to Manning, July 23, 2018

Here is the complete #RAGBRAI route for Monday's ride from Denison to Jefferson, Iowa RAGBRAI 2018.
The route travels 71.7 miles with 2,537 feet of climb. This will be the longest ride of the week, not counting the optional loop.

MONDAY - JULY 23, 2018
Denison to Aspinwall - 19.1 miles
Aspinwall to Manning - 3.7 miles
Manning to Templeton - 7.7 miles
Templeton to Dedham - 6.9 miles
Dedham to Coon Rapids (Meeting Town) - 8.2 miles
Coon Rapids to Scranton - 16.4 miles
Scranton to Jefferson - 9.7 miles

The route (towns and roads) is subject to change.
RAGBRAI is scheduled to pass through Manning, Templeton, Dedham and Coon Rapids on Monday, July 23. Since Manning is considered the "Breakfast / Brunch" town, the Committee is requesting local organizations to consider holding a food stand between 7 am and 12 noon to feed visitors.
The booths located in Manning must be shut down by 1 pm to allow ample time for the bikers to get to their next destination.

IKM-Manning Commencement
May 20, 2018
Three (4.0) 2018 Valedictorians: Payton Sporrer, Shyanne Sporrer, Peyton Gross
More pictures and information coming

Click below for the 2018 entry form of the Kinderfest 5K Road Race/Walk event organized by Robert Cast.
If you would like to participate, complete and return your entry form by June 6th to insure a t-shirt.
This event has grown steadily every year. Let's make 2018 even bigger!

2017 Road Race Winners

Click for a printable form

Children's Day - Kinderfest
Unofficially the oldest consecutively running celebration in Iowa.

How/when did it begin?
In 1884, Der Manning Schuetzen Verein officially adopted this annual celebration where one day each summer the Children of Manning would play together in the community.
I have notes from 1882 & 1883 where a day was celebrated each year in the summer for the children and in 1881, they had a community "Turkey Trot" where the whole community celebrated one day in the fall, with fun activities for the kiddies...so depending on how official a person wants to be, Children's Day began in 1881.
It has been called various names over the years, with "Turkey Trot," then officially going to "Kinderfest" (children's festival), and then to a more unofficial Plattdeutsch name "Kinderball" (children's ball) to "Children's Day" from the 1950s through 1980s and then back to "Kinderfest" to follow the more traditional identity.

Now some may wonder what a Schuetzen Verein is - a Marksmanship Club or Shooting Association.
Manning originally had a large wooden structure called the Germania Hall, constructed in 1884, it stood just across the street to the east from Casey's General Store and was built by the Manning Schuetzen Verein.
It was also known as the Manning Opera House.
It burned down in 1925 and was replaced in 1926 by the brick building that was later called the Firemen's Hall.

Many of you may be aware of the "Five Mile House" northwest of Manning, which is still active today as a Schuetzen Verein, but there was also the "Three Mile House" that was 3 miles north of Highway 141 on West Street. It was also a Schuetzen Verein.

Germania Hall marked by the red letter V

North end of Germania hall

Germania Hall marked by the black letter V

Firemen's Hall - note the Schuetzen Hall stonework
The Lawrence Welk band played in this building...

Children's Day King Shoot, Bob Hoffmann left - Phil Knaack shooting

More than ever, we need to get back to more traditional events where people actually interact and communicate in person and as a community.
I know thousands of adults today have very fond memories of Children's day when they were kids. If you live out of town or state, you should consider bringing your kids/grandkids to enjoy the day and help keep this very important celebration going.
Kinderfest will be held on June 16, 2018, which is also Father's Day weekend.
Monetary assistance is requested and can be sent to the First National Bank, % Elissa (Rutz) Riesburg, PO Box 325, Manning, IA 51455.
These funds will be used to offset the cost of entertainment, rides, and prizes.
Anyone interested in a booth is asked to contact Maria Muhlbauer 712 269-5396 or mmuhlbauer@outlook.com
They ask that you not use Kinderfest as a primary fundraiser for your organization or group but donate a percentage of profits back to Kinderfest.
A raffle fundraiser is also used to support Kinderfest so family or child oriented prizes and gift baskets are being sought as donations. Ashley Singsank and Elissa Riesburg are in charge of the raffle this year. 712 655-3557 or elissa@fnbmanning.com

I hope this year they stop throwing out candy from the floats so more kids will walk in the parade and not stand on the sidewalks!!!
They may have to go back to giving free tickets or something to get the kids to participate in the parade.
Follow this link to find out more about the history of Kinderfest and see pictures from many eras of the past.
Kinderfests of the past

There are so many ways to preserve and present history...pictures, video, audio, written words, and sadly, in many cases - nothing is done so individuals and events just disappear completely over time.
In 2016, I sat down with Orland to get his military story and also his "Manning" story.
Below is a link to one of the audio sessions I had with Orland. I'm using this audio and other sessions to create a story about Orland's life...
One thing nice about capturing audio is you get to not only hear the voice of the person featured but you get to hear his laugh and inflections in the way he uses words.
The audio is about 1 hour long. I removed some of the dead space and less important parts of the conversation and hope that you will take the time to listen to Orland talk about some of the highlights about the Manning Ag Center history.

Orland Fara remembers...February 2016

An observation I made during Orland's funeral was the lack of attendance by business people and Manning citizens in general. I realize many of them paid their respects at the viewing the day before and the church is relatively small but having attended funerals for 50+ years and knowing Manning history...society has changed a lot - it was quite common when a businessman passed away years ago that the businesses on Main Street closed down during the funeral and most of the owners attended the funeral.
Here are just two examples.
Ulysses L. Patton
July 30, 1908
ONE OF OUR OLDEST PIONEER CITIZENS PASSES AWAY LAST SUNDAY AFTERNOON.
Was a Member of the City Council for Fifteen Years and on School Board for Nine Years.
Mr. Patton has been in the stock business in Manning for a number of years and was associated in the business with his son, Dwight, at the time of his death. As a token of the esteem in which Mr. Patton is held by the business men here every place of business in the city was closed from 10 to 12 o'clock, during the time of his funeral and all public work was suspended the entire day.

John Frahm, Prominent Business Man Died Tuesday
Entered Into Rest May 28, 1940 At Home Manning
The spacious funeral home and every, available place around the premises was occupied by friends during the services. Every business place in town was closed in his respect during the services.
The deceased leaves many memories and some heritages which will endure through Manning's history. He was one of the towns leading citizens; a man of pleasing personality; jovial; kind and honorable. He was a good friend to have and he had a host of friends. The Chamber of Commerce, Manning, 3-Mile House and 5-Mile House Schuetzen Verein, of which he was a member, and other organizations always found him a willing worker and liberal giver. The town and community will feel his departure in losing a faithful helper and progressive citizen. He was a faithful husband and a kind and loving father in his home and gave himself unselfishly for the comforts and good of his family.

Military honors

Another reason why more citizens should have attended the funeral was to honor and show respect to Orland for his military service...a Veteran of the Korean War.
Now these comments are solely my own and not intended to judge/criticize anyone but just as an observation of change over the years.
Orland Fara


June 25, 1931 - April 22, 2018

Visitation Wednesday April 25, 2018 , 3:30 PM - 7:00 PM at Ohde Funeral Home, Manning
Funeral Service Thursday April 26, 2018, 10:30 AM at First Presbyterian Church, Manning
Visitation resumes at church at 9:30 AM.
Interment with Military Honors will follow the funeral at the Manning Cemetery
More information and pictures coming...

Update to Jean Garner message down below
Jean and I have been e-mailing back and forth and she is interested in hearing from her classmates and schoolmates.
My year at Manning was a very important one in my life and I can't believe it was so many years ago, time has flown.
I am happy for you to put my email address out there.
Jean Garner
jeannie43@hotmail.com

Jean is also interested in contacting Duane Griffin and his parents - her host family during her stay at Manning.

In sharing memories with Jean it gave me an idea. I really don't have the extra time but I'm going to see how many pictures I can come up with in my database for the MHS class of 1974...Here are a few samples with more to come in a special feature.

Peggy Sibbel, Susan Rutz

1974 Good Ole Days - Larry Mundt, Mike "Chuck" Foley, Mark "Row" Rowedder, Bill "Twiggy" Johnson

Jean Garner in full view and Gwen Fielweber partial view on right

Keith "Bud" Stribe, Mary Jane Rohe

Ain't they cute???

"Little Leo"

Remember him?
William Johnson, Michael Gawley, Larry Mundt, Jon Ahrendsen, Randy Renze, Paul Renze
Mike, Larry, Jon, and Randy were the delegates to Boys' state.
Bill and Paul were the alternates.

Jean Garner, AFS 1974, left a message on my guestbook.
Her message reminded me that I needed to update my AFS web page with scans of better images for those students.
In 2003, I went to the school library and borrowed the AFS framed portraits so I could scan them. While I knew there would be some fading and deterioration, I never expected how bad it actually was. Photos that were originally in color were almost black and white or really off-color, so I just scanned them in gray scale.

My goal then, as it is now, is to get original AFS photos from classmates or the host families so I can scan them and replace the database with better images.
The second picture is a scan from one of those billfold size pictures we all shared with our classmates and schoolmates.
It has been in a scrapbook so it hasn't been damaged by natural and artificial lighting.

Jean Garner AFS 1974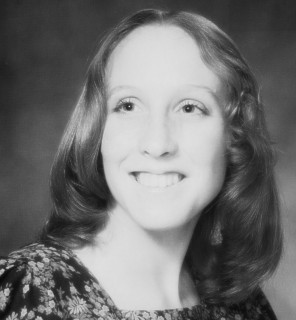 Scan from the school display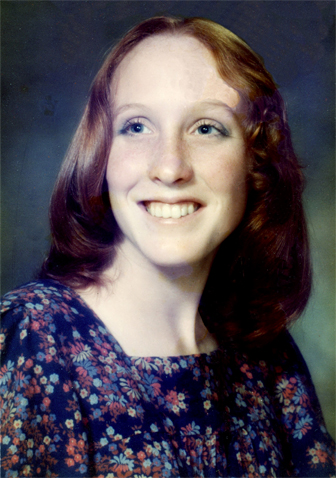 Scan I made from a billfold picture of Jean.

Now some of you may wonder why I don't just show the good picture, but as a preservationist I need to continually show everyone what is happening to their pictures and try every way I can to get people to send me their old pix and history to make high resolution scans and add to the Manning Historical Preservation Database.

To see the whole list of foreign exchange students, click on "Long term projects" on the left - then scroll down on the right side to the Manning Foreign Exchange link.

Please visit the Manning Exchange for local news, articles, and information...a work in progress.

Many upcoming events.

Korean War Veterans continues


There are lots of Manning Veterans of the Korean era with no pictures or information.
Will you be in the Manning Veterans' book???
Unless more post-WWII Veterans come forward there will be a lot of 1946 to present day Manning connected Veterans missing from the book.

For those of you who are occasional visitors to the Manning Exchange - please make sure to click on the "archived articles" section where previous featured stories are kept.

Click to visit the Manning Exchange

1 example from the Logeland Studio wedding packets.

There are still quite a few Logeland Studio wedding packets available.

Click to read about this important project.
It will help to financially support the Manning Veterans' history book project.

What makes up a community?
Just ONE person
who is a son or daughter
who is a brother or sister
who has a school chum
who is related to someone in that town
whose friend has a friend in that town
whose friend is related to someone else in town
who may have moved away but still thinks of the place they grew up as home
We would like to hear from you, the "1983 Leaders of Tomorrow" who have relatives and chums in your hometown of Manning, Iowa.
In their own words
Attention "1983 Leaders of Tomorrow"


Who is the sister of the meteorologist linked below?
Click to see the answer in her own words

Who grew up on a farm south of Manning, has chased tornados, and is now a meteorologist for the National Weather Service?
Click to see the answer in his own words

I have been receiving questions from various "1983 kids" about what type of information we would like them to write about.
Please read through the meteorologist's story to get ideas for you own personal write-up.
Then send me an e-mail so we can work out your story.

Note: Your story does not have to be as thorough as found at the link above but at least send us a couple paragraphs to bring us up to date from 1983. Here is the DIRECT link to the 1983 web page.

Parents of the "1983" kids - please encourage your children to send in their updated information and any pix they may want to include.
Sometimes a little nudge by mom or dad will get the ball rolling!
Each 1983 "Leader of Tomorrow" has interesting family history.
Here are the names of the "1983 kids" who we are looking for an update from...
Aaron & Courtney Potthoff, Adam Croghan, Andrew & Amanda & Brandon Puck, Alex & Abbey Ranniger, Allison & Megan Keese, Angela & Heather & Michele Hass, Angie & Alan Irlbeck, Bradley Christensen, Bryan & Nathan Rohe, Chelsea Souter, Christin Ann Fara, Christopher Wegner, Cole & Ty Henderson, Dale & Vanessa & Derek Hargens, Daniel Wayne Tibben, Daniel & Janelle Stribe, Dawn & Derrick Rohe, Dawn & Michelle Willenborg, Elizabeth & Jamy Zinke, Ericka & Andrea Ehlers, Gary & Beth & Tim Ferneding, Heather & Jessica & Jimmy Switzer, Jackelyn McKeighan, Jamie Jo Irlbeck, Jeffrey & Joey & Jeremy Irlbeck, Jeffry & Kelli & Jason Lorenzen, Jeremia Rex Macumber, Jennifer & Jason & Renee Knueven, Jennifer & Jeremy Misselhorn, Jeremy Puck, Jessica Rasmussen, Jill Kienast, Joe Stein, Joseph & Mackenzie Hinners, Kasie & Andrea & Amy Lorenzen, Kenzie Kae Kerkhoff, Lauren & Shad Bauer, Marte Wanninger, Matthew & Mandi Weitl, Melissa & Angie Pfannkuch, Michael & Amy & Jeremy Kasperbauer, Michael & Michaela Hargens, Melissa & Michaela Vinke, Michael & Matthew Siepker, Michaela & Crystal Ehlers, Natasha Vonnahme, Ryan & Rachel Pfannkuch, Sabrina Lee, Sarah Kaszinski, Sheri & Trena Bell, Tara Zeman, Stephen & Ryan & Darren Andersen, Tonya Jo Wurr, Tiffany & Michelle Jahn, Tim & Matt Hugeback, Brian & Katie & Steph Beck, Troy & Robin Wanninger
If you send me some information about yourself, I may also be able to find some pictures of your parents, grandparents, family members that I have in my database (as shown above).
We can use them in your story along with your "1983" picture.
We'd like to hear from you !!!
What ever became of the
1983 "Leaders of Tomorrow"
Have some of your "Dreams" come true?

"Let it be known that he who wears the military order of the purple heart has given of his blood in the defense of his homeland and shall forever be revered by his fellow countrymen."
George Washington, August 7, 1782
Just as a reminder: the Manning History book committee continues to work on a Manning area Veterans' history book project.
For those of you who are Veterans or have/had Veterans in your family - will you come forward?
The history book committee will do their best to get as many pictures and information about the 1000+ Manning Veterans but we can't do it all by ourselves.
How many small communities do you know have published 5 history books? The first one was the History of Manning 1898, then the 1981 Manning Centennial book, next the 2006 Manning Quasqui book, and most recently the 2009 Manning School history book. Probably the last book to be published will be the upcoming Manning Veterans' book - unless someone comes forward in the next generation to take over these projects after I'm gone. Will you help with the Veterans' history book project? If you are a Manning connected Veteran or are presently serving and do not submit your military connected pictures and infomation you probably won't be in this once-in-a-life-time Manning Veterans' history book. With a limited number of volunteers we can only do so much on our own but will try to get pictures of as many Veterans as we can. There are over 1000 Manning Veterans so we have a long ways to go before the book can be published.
Manning Veterans are slowly coming forward and below is another example. We hope to eventually get more pictures and information for Mike to put in the book but for now this is what I have to show to you.
Amos Rutz WWII
One thing that many Veterans and people who are submitting information have not fully understood is that this next Manning history book is specifically a Veterans' only book. It won't be like the Centennial or Quasqui history books were, where there is a Veterans' section along with other community aspects. We are aiming for a 2-volume book (around 1090 total pages) which will really be unique!!!
This book will be ALL Veterans' information (and the post auxiliaries) - hence it won't be a "Name, Rank, and Serial Number" only history but we want a complete history for each Veteran.
For instance - below is Louis Boell's picture and the information that was published in the Veteran section of the 1982 Aspinwall Centennial history book. It has the basic information but we are looking for more and I spoke to Louie by phone and he sent more pictures and information - also for his brothers.

To see what Louis submitted click on the link underneath "Are you a Manning Veteran" shown below.

Note: we also want some family background such as parents and grandparents. All too often you will only see just the Veteran's name with their basic military information but without the family connections it will be difficult for future historians and genealogists to know for sure who this person belongs to.

Are you a Manning connected Veteran?

I would like to hear from you!!!
We are starting a Manning Veteran history book project and if you don't come forward you may not be included in the book. NOT because we want to intentionally leave you out but because you didn't come forward.
Same goes for those of you who have Veterans in your family who have passed away. If you don't come forward and help by submitting Veteran connected pictures and information your Veteran may not be included in this once in a life-time Manning Veterans' history book.

Please e-mail me about your Veteran questions manningveterans@davidkusel.com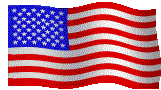 The United States flag
is proudly displayed here and NO other flag is as IMPORTANT!
1 Manning citizen served in the War of 1812
48 served in the Civil War
1 served in the Indian War
3 served in the Spanish American War
300+ served during WWI
550+ served during WWII
87+ served in the Korean war era
65+ (more names need to be found) served in the Vietnam era
55+ (many more names need to be found) served from 1975 to present
26 paid the ultimate price with their lives defending the U.S. Flag
Are you a Manning Veteran?
Are you currently serving and have a Manning connection?
We are starting the Manning Veterans' history book project
Don't wait until you see "Deadline" or it WILL be too late!!!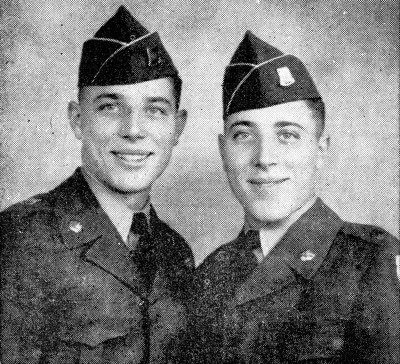 Click to read promos for the Veteran book


There are a lot of WWI and some WWII Veterans pictures with no IDs.

Before you spend time scanning pictures
please look at these instructions


I appreciate your efforts scanning pictures for me but if you only make low resolution scans you are really wasting your time. High resolution scans are the best and only way to really preserve those old pictures.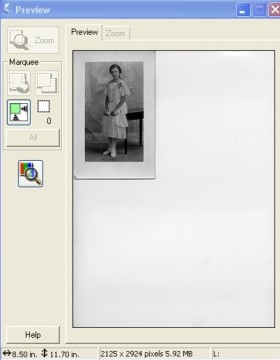 Click to see the tutorial
If you simply don't want those old family pictures you inherited please don't throw them - send them my way.
A lot of times I can recognize a face or location in those old pix.
---
One thing to keep in mind while you are looking for pictures - if they are glued in old scrap books please do NOT try to pull them out or cut them out. I can scan the whole page of the scrapbook and crop out the pictures you want to use in the book. If you attempt to forcibly remove the pictures you will probably damage them and when I scan them that damage will probably show up. This means I'll either have to use my graphics program to touch up the damage which can take a lot of time, or if they are badly damaged I just may not even take the time to scan them.