"POPCORN" by Hot Butter 1972

The last Friday Farmers Market is TODAY! Be sure to stop by (4 - 6 pm) to pick up your fresh produce and melons from Kenny Sporrer for the weekend!

Located in front of the Market Place.
Also, the Cub Scouts will be at the Farmers Market selling popcorn. Please support their cause.

National School Spirit Day (September 21, 2018) celebrates the power of school spirit and the positive impact it has in schools and communities across the country. Letís join in the FUN and participate in National School Spirit Day by wearing your school colors on Friday, September 21. Go WOLVES!

In Memory of Margie Kienapfel


March 8, 1932 - September 17, 2018

Marjorie Kienapfel and Beverly Ann Ruhde - Kinderfest 1939


Margie died early Monday morning, September 17, 2018 at the Manning Plaza Nursing Home in Manning.
Graveside services for 86 year old Margie Kienapfel of Manning will be held on Friday, September 21, 2018 at 11:30 AM at the Manning Cemetery in Manning.
Friends may call on Friday, September 21 from 10:30 - 11:15 at Ohde Funeral Home in Manning.


In Loving Memory Margie Kienapfel

Graveside Service Friday, September 21, 2018 - 11:30 AM Manning Cemetery Manning, Iowa
Officiating Reverend Nancy Anderson Pastor, First Presbyterian Church Manning
Casket Bearers: Margie's Family and Friends
Honorary Casket Bearers: Margie's Great-nieces and Great-nephews
Ohde Funeral Home Manning, Iowa

Margie Kienapfel
Margie Elouise Kienapfel, daughter of Fred O. and Caroline (Ploen) Kienapfel, was born March 8, 1932, in Manning, Iowa. She grew up in Manning where she attended school, graduating from Manning High School in 1950. Margie then worked as an employee service representative for United Telephone for 31 years. Starting in 1982, she worked as a receptionist at Manning Regional Healthcare Center, retiring in 2007.

On Monday, September 17, 2018, Margie passed away at the Manning Plaza Nursing Home in Manning. She was 86 years of age.

Margie was a member of the First Presbyterian Church, Star Banner Camp 9734, Rural Neighbors of America, and the Manning American Legion Auxiliary.

Margie is survived by three nieces: Carole Evilsizer and husband Ron of Denison; Dr. Lana Vander Linden of Rocky Mount, North Carolina; and Nancy Kienapfel of Ouray, Colorado; a nephew William Sharp and wife Connie of Polk City; and by many great-nieces and great-nephews. She was preceded in death by her parents, a sister Dorothy and husband Tom Sharp, a brother Harold J. Kienapfel and wife Eileen; and two nephews Donald Sharp and Dr. Bruce J. Kienapfel.
---
1939 World Herald
Children had their day of days in Manning last week, when the fifty-fifth annual Kinderfest was held. More than a thousand children took part in a parade.
Picture above shows Marjorie Kienapfel and Beverly Ann Ruhde (left to right) reaching the ground after a ride on the ferris-wheel. Margaret Lake, Kinderfest queen, received a gold wrist watch. William Muhlbauer is the new king.
Merchants blocked off the streets and turned the town over to the boys and girls, 1,300 of whom attended the festivities. The children marched four abreast in the parade; led by the high school band. Older chil≠dren marched in another di≠vision.
The queen received her crown ≠because she could throw more baseballs into a keg at 10 paces than any of her rivals, and the new king is a better shot with a small rifle than his competi≠tors. The queen, 14, is the daughter of Mr. and Mrs. E. L. Lake. The king is also 14. By 7 in the evening, the boys and girls had stowed away 1500 bottles of pop, mountains of ice cream and popcorn. In the evening, the children danced at the opera house, with the first dance reserved or the royal pair. For the last 16 years, the Commercial club has been in charge.
Beverly Ann (Ruhde) Butler - daughter of Bertha Ruhde.

Marjorie Kienapfel, Eileen and Harold "Hip" Kienapfel July 13, 2002 in the Manning Library

Taken from the 1981 Manning Centennial history book
Mr. and Mrs. Fredrich Wilhelm Kienapfel came from Germany to Atlantic, Iowa, June 1882. He worked on the railroad for several years and then moved to a farm in Audubon County in 1892. They retired to Manning in 1913 and their home in Manning is still occupied by a granddaughter, Margie Kienapfel.
Mr. Kienapfel was born in Hagnau, Ost Prussen, Germany, in 1843. He was one of a family of three children. Mrs. Kienapfel (Justina Kolass) was born in the same province as her husband in 1855. Due to a fall, Mrs. Kienapfel spent the last ten years of her life in a wheel chair. The couple died within eleven days of one another in December, 1928.
Their only son, Fredrich Otto Kienapfel, was born in Germany, June 2, 1881, and spent his first birthday on board ship coming to America. He, along with his parents, lived on a farm in Audubon County and attended schools in Atlantic. On January 11, 1911, he was married to Caroline (Ploen) Kienapfel. They farmed for several years in Audubon County, then moved to a farm 4 1/2 miles southeast of Manning and moved to Manning in 1919. They were the parents of four children. A son, William, died in infancy. A daughter Dorothy and her husband, Tom Sharp, live on a farm 7 1/2 miles west of Manning. Their children are William and wife Connie (Benton) Sharp, daughter Mrs. Ron Evilsizer (Carole), and son Donald and wife Gloria (Jahn) Sharp. Donald spent four years in the Air Force, one year of which was spent in Thailand. The Sharps also have three grandchildren, Rhonda and Julie Evilsizer, and Christopher Sharp.
A son Harold J. (Hip) Kienapfel and wife Eileen (Peters) Kienapfel have a son, Bruce and wife Nancy (De Stigter), and a daughter, Mrs. Guy Vander Linden (Lana).
Harold Kienapfel served in the armed forces for five years. He entered in 1941 and served in north Italy and Germany. He was commissioned to rank of Captain. He received the honor of Small Business Advocate of the year in 1977 for the four states' region 7 of the Small Business Administration. He is the Executive Director of New Hope Village in Carroll at the present time. Harold's grandchildren are Linda and Kai Li Kienapfel.
A daughter, Margie Kienapfel, has been employed by the Manning Telephone Company for 30 years.

1950 MHS graduates: Sue Ann Clark, Gene Dales, Charles Fielweber, Ardella Frahm (valedictorian), Lyle Fuss, Vernon Godiksen, Irwin Grau, Marlyn Gruhn, LaVonne Hargens, Rosemary Hinz, Donald Horbach, Margie Kienapfel, Leland Kienast, Arthur Kruse, Orrin Kuhn, Dorothy Lake, Ethel Leinen, Richard Mincey (salutatorian), Rose Ann Muhlbauer, Phyllis Musfeldt, Merlin Nulle, Shirley Ohrt, Donald Pfannkuch, Marilyn Popp, John Pratt, Donald Puck, Lynn Rix, Marjorie Rowedder, Beverly Ruhde, Milo Sander, Sally Schrum, Norbert Sextro, Ardella Singsank, Donnarae Strathman, Dean Stribe, Robert Tank, Dean Vollstedt, Eugene Wagner, Jeanette Willenborg

1950 former students: Warden Allen, Florence Borkowski, Pat Cullen, DeRooy DeWilde, Arthur Erikson, Lloyd Hagedorn, Merlin Hass, Norma Hass, Barbara Held, Ray Hill, Merlin Joens, Leonard Jorgensen, Danny Korwes, Frank Kuchel, Kathleen Lee, Bonnie McCord, John McMahon, Duane Meggers, Tommy Mersman, Shirley Olbertz, Peggy Roggendorf, Kenneth Rohr, John Rollins, Dolores Schiek, Dolores Steele, Virginia Swank, Bill Taylor, Marlene Vinke, Jackie Vollmer, Floyd White, Ted Wiemann

1948

Back: Donald Puck, Don Pfannkuch, John Pratt, Floyd White, Don Horbach, Richard Mincey, Dean Vollstedt, Leland Kienast
Middle: Sue Ann Clark, Dorothy Lake, Jeanette Willenborg, Kathy McCann, Ethel Leinen, Rose Anne Muhlbauer, Marlyn Gruhn, Marge Stribe
Front:

Marge Kienapfel

, Phyllis Musfeldt, Donarae Strathman, Beverly Ruhde, Marilyn Popp, Shirley Ohrt, Ardella Singsank, Rosemary Hinz

May 22, 1947 Freshman graduation

Back: Beverly Ruhde, Lyle Fuss, Dorothy Lake, Merlin Nulle, Ardella Frahm, Gene Dales, Rosemary Hinz, Irwin Grau, Orrin Kuhn
Third: Bill Taylor, Shirley Ohrt, Dean Stribe, LaVonne Hargens, Merlin Hass, Norma Hass, Lynn Rix, Marilyn Popp, Robert Tank, Sally Schrum, Merlin Joens, Donald Puck, Florence Borkowski
Second: Dean Vollstedt, Pat Cullen, Don Horbach, Marlyn Gruhn, Arthur Kruse, Ardella Singsank, John Pratt, Jeanette Willenborg, Eugene Wagner, Marjorie Rowedder, Leland Kienast,

Margie Kienapfel


Front: Floyd White, Sue Ann Clark, Duane Meggers, Donarae Strathman, Donald Pfannkuch, Rose Ann Muhlbauer, Norbert Sextro, Ethel Leinen, Richard Mincey, Phyllis Musfeldt, Vernon Godiksen

Click to read about School activities

1949-50 faculty: Vera Macumber, K; Marjorie Chalmers, first; Doris Huff, second; Helen Shemat, third; Rita Theobald, fourth; Theresa Theobald, fifth; Lee H. (Mrs. R.G.) Kalkbrenner, sixth; Rosemary Gleason, junior high; William G. Anderson, junior high principal; Christine Sanders, homemaking; Orville Harris, instrumental; Esther Stryzewski, vocal; Marie Perkins, H.S. principal; Myra Hamann, social science; Arlene Edgington, mathematics; George Triplett, science; C.W. "Bill" Steneker, coach and manual training; Joe R. McGrath, English; Dale Schnirring, agriculture; Elaine Ellis, typing; Mrs. Sybilla Darling, nurse; Kenneth B. Koch, superintendent; Henry Dethlefs, John Jones and Claussie Nielsen, custodians

Felt-like bulldog on the cover of each 1950 Yearbook

Harold Kienapfel WWII

Amos Kusel next to steering wheel, with Harold Kienapfel behind
On the August Kusel 1927 (open flywheel) D John Deere at the Kusel farm

Harold Kienapfel on Beauty, Amos Kusel on Fannie
On the August Kusel farm

Back: Melvin Ohde, Herbert Molter, Wesley Ohde
Front: Harold "Hip" Kienapfel, Oliver Ohde, Ray Ohde, Orville Johnson
Hip started playing the trumpet when he was 14.
He started playing for the Harmony boys around 1933.

Marge had a lot of excitement one night...read and look below.
I just remembered Marge talking about a fire in Manning. Fortunately I wrote down some of Fireman Bill Ohde's memories of the same event that Marge also experienced.
Fortunately I was also able to scan Lavern & Audrey Olsen's pictures of this fire.

You can see the telephone building on the left - same building as today.

I think this is Bill Ohde

Julius Hoffman on hose with Laverne Olsen behind

Jr. Schrum, Orlo Peters, Eleanor Schrum

Eddie Johnson facing the camera left and Mayburn Ramsey right facing camera

Jul Hoffman facing camera with Laverne Olsen behind Jul


February 12, 1955
Lloyd Rix Feed & Produce Store along Third Street (city hall area for many years) fire.
Marge Kienapfel was working at the Manning Telephone Company (to the left) and she noticed Edna Halbur's phone switchboard light was permanently on. Gene Zerwas was also at the office and Marge mentioned the problem to him. As Gene was leaving the office he smelled smoke but did not see anything.
Shortly after this Max Detlefsen was knocking on the office door and told Marge that the Rix Store was on fire and a man was waving for help in the window. Marge immediately called the Fire Department. Apparently the fire had shorted the phone in Edna's room and caused the switchboard light to stay on. Edna lived in the second story of the Rix Produce building but was not there at the start of the fire. The man waving for help in the window was Edna's uncle, Louie Hagedorn, who also lived on the upper floor.

When firemen Amos Misselhorn and William Ohde arrived at the scene they ran up the stairs to check the second story for anyone trapped by the fire. As they got to the top of the steps they were blown back down and outside when a barrel of fuel oil exploded in front of them. Fortunately Louie Hagedorn had already escaped and no one living on the second floor was hurt by the fire.

During this fire the water tower ran empty because of human error in keeping it full.

There was a fire wall between the phone company and Rix feed store that prevented the fire from spreading to the buildings on the west.

To the north of these buildings along Main Street was the Ben Joens home/business, so when the water tower ran dry, kids were asked throw snowballs on top of the roof of the house to help prevent it from catching fire.

Become a member of the Manning Historical Preservation Database Project
A one-of-a-kind and very unique digital database
which concentrates on Manning and Manning area history
If you follow the link below to Homecomings of the past, you'll see pictures from as far back as 70 years ago.
While I have been collecting/scanning school pictures for over 40 years, the bulk of Manning school stuff was acquired when I worked on the Manning Schools History book project from 2006 - 2009, after finishing the Manning Quasqui history book.
At that time, very few alumni came forward with their scrapbooks and pictures, but even with a lack of over-all support from the thousands of alumni, I have a tremendous database started because of a FEW members who brought me their scrapbooks and boxes of pictures to scan.
One of hundreds of goals about Manning history that I'll never be able to fully complete is to get individual graduation pictures of each Manning student.
Someday I envision having a "wall of graduates" in a future museum.
The ONLY way this can happen is if many more Manning connected people and alumni come forward with their old pictures, so I can scan them. Here is the oldest Manning graduation picture I have come across - so far.
So please contact/e-mail me about your old scrapbooks and boxes of pictures that you probably haven't looked at since you graduated - AND someday your children/grandchildren/great-grandchildren will throw away.

Ida Parker - MHS 1896
In case you are bad at math - Ida graduated 122 years ago!
---
IKM-Manning Homecoming
September 28, 2018
Game time 6:00

Please join us on Friday September the 28th at the Manning VFW hall for the annual Chamber Brat Stand for brats, hot dogs, chips, pop or water AND the Catholic Daughters pie stand! Please click on the attached pre order form linked below. Pre-orders are appreciated for large orders and due by Tuesday September 25th.
Forms can be returned to Manning Insurance Agency by email at ahansen@manningins.net, or by calling 712-655-4076

Click for a printable form

Take a look back in time to previous Homecomings in Manning.
If you find errors or can help with IDs - please let me know...

Homecomings from the past
Summer of 2008
it all changed and became an important part of Manning's history.

May 1, 2008 High School students and faculty waving goodbye


As some say "Better Late Than Never!"
I finally found time to work on the 2018 graduation pictures.

Next project was the 2018 Kinderfest
I started editing the Kinderfest pictures on the 13th and got to 130 pictures edited...just a little over half way...finished with the rest on the 14th
Click to see the 2018 Kinderfest and also the History of Children's Day
---
IKM-Manning Commencement
May 20, 2018

Click to see the 2018 IKM-Manning Commencement
Three (4.0) 2018 Valedictorians: Payton Sporrer, Shyanne Sporrer, Peyton Gross

I'm looking for pictures of skaters/skating at the Mid-Town Roller Rink (VFW hall).
I'm especially interested in pictures that show the old entrance from Main Street - down the steps into the building.
What brought on this new project is when I purchased this sticker on E-bay. It came from Massachusetts and I always wonder why/how old Manning stuff gets spread all over the US.

From the 1981 Manning Centennial history book:
In July 1948, the Manning VFW post purchased a roller rink at Fox Lake, Minnesota, and Ramsey Trucking moved it to the intersection of Second and Main streets.
A contest was held to name the rink and the name "Mid-Town Roller Rink", submitted by Ronnie Timmerman, was selected.
The skating rink was managed by Glen Jensen, Elmer Schelldorf and Ralph Hagedorn and operated until 1951.

Mid-Town Roller Rink

Note the "Fast Skating Not Allowed" sign to the right

Skating "monitors" Roger Vollstedt & Dean Vollstedt

Joyce Strathman after returning home from the rink

Carol Sanders, Charlotte Paulsen, Diane Rix - I think this is the VFW rink

Back: Dean Vollstedt, Roger Vollstedt
Front: Phyllis Branning, Lowene ?
1957 baseball team

Back: Coach Ray Standerwick, Larry Rowedder, Carl Saunders, Allan Fonken, Robert Horbach, Bob Laverty, Larry Zerwas, Joel Grundmeier
Front:

Ronald Timmerman

, Victor Schwiesow, Larry Nielsen, Jon Groteluschen, Dick Popp, Vernon Wagner

I checked but don't have any individual or graduation pictures of Ron Timmerman, his sister or parents.
Ron died in 1987 and his sister, Dorothy Evans died before this.
Their parents were Fred & Veronica Timmerman.
Fred "King Cob" use to haul corn cobs to Carroll with his trucks. It was a sight to see. He had all of the extensions he could put on his truck and then put a row of snow fence above that. His trucks would lean going around my Uncle Melvin Kusel's corner (Parker's Corner) and up the hill. You'd think they would tip over but I don't think he ever had that problem.
He had a small farm with house, small barn and sheds that was located along Railroad Street.
When you drove through the Milwaukee underpass from Nameless Street you could see the house. I don't know if his family ever lived there but I remember it well because it was just east of the old "Doc" Bill Hagedorn farm that we purchased in the early 1960s.
When the Timmermans sold that farm, a Parker descendant bought it back - it was originally part of the Parker farm, along with the Hagedorn property we later purchased.
My uncle Melvin Kusel was farming the Parker land at the time and we helped him burn down the old buildings, take out the fence, and clean up the place.

1966 Fred Timmerman house just north of Railroad Street

Warren Timmerman on the running board with his Uncle Fred Timmerman in the car.
If you have old Manning pictures and just don't want to bother digging them out and getting them to me to scan, then please reconsider...
Please e-mail me if you are willing to work with me on Manning history and sharing old pictures and documents.

I'm so glad that decades ago I decided to concentrate on preserving Manning's history and put my own personal family history as a secondary effort.
As I started going through the old pictures in scrapbooks and boxes of pictures from various people, I soon realized that I WAS still working on my family history because I was finding pictures of my relatives - many times they weren't identified and the people who had them had no clue as to who they were.
I also found pictures of other families that were not connected to the person whose collection I was going through.
This told me that I made the right decision to work on Manning history.
Lots of people like to work on their family history and share pictures and information with others they are related to, but almost all of them are ONLY scanning/sharing their family pictures and history, while they ignore or throw those unidentified pictures and information that have nothing to do with their family.
Having worked on Manning family history for over 40 years, I also have the advantage of recognizing a name on a picture that most people won't have because the are only familiar with their immediate family history. So what may appear to be a picture of someone not conneted to Manning, I'll probably either know the connection or be able to find the connetion.
I not only do not ignore all of those OTHER pictures, I have NO favorite or specific subject so I scan EVERYTHING Manning.
After a while I also started realizing that there were more families in the Manning area who were also related to me once I started "connecting all of those dots."
For instance these are the 1974 classmates who I'm related to: Jon Ahrendsen, Jerilyn Kusel, Dean Moeller, Dave Nelson, Dale Sieve, Peggy Sibbel, and if you dig even deeper I'm related on the Gruhn side of one of Karen Tank's sister-in-laws.
If I'd think about it more I could probably find other family connections to more classmates of 1974.
As I'm writing this it hit me that I have another way to get pictures from people to scan, by asking for ONLY those pictures that they aren't connected to and the ones not identified that they will probably never digitize or share with anyone else - more than likely will get thrown away.
So if you don't want to trust me with your family pictures, I'll gladly scan all other old Manning connected pictures, documents, and historical items you have that aren't considered anything you worry about losing.
So to anyone who has old Manning connected history and willing to share, please e-mail me so we can work out a way for me to get them to scan.
Thanks,
Dave
Here are some examples of pictures of my Ehrichs relatives that I found in other people's collections who are not related to our family, but they were friends of one of my relatives, so they took the pictures.
Many times they are not identified, but I'm able to recognize family resemblences and then in the case of these pictures I just go to my mother who would know them.

Edward Ehrichs - from the Garmire/Hagedorn collection

Glenn Ehrichs, Lester Boyens - from a Derner collection

Berdine (Rowedder) Ehrichs - from a Hansen collection

Verna Ehrichs (top), Verna Asmus - from a Petersen collection

Back in April of this year, Jean Garner, 1974 AFS student, posted a message on my guestbook.
After sharing some information back and forth it gave me an idea. I wanted to see how many pictures and information I could dig up in my database that dealt with each member of the class and their family history.
I just now finally found time to finish this feature story that I started back in April and was surprised at how much I have for most of the members.
But I don't have any pictures for some of the classmates.
If they want to be included in the Manning historical preservation database I'm building, then I hope they'll e-mail me so we can work together so I can get pictures from them to scan.
I also have included military pictures connected to various members of the class.
If you are a Veteran and have not yet worked with me on your military story to be included in the Manning Veterans' history book - then now is the time to e-mail me.
Dean Moeller sent me very well-written military stories about his dad, himself, and his two sons. He also sent me a lot of nice pictures, so please check out his link.

Jean Garner and I had been e-mailing back and forth and she is interested in hearing from her classmates and schoolmates.
My year at Manning was a very important one in my life and I can't believe it was so many years ago, time has flown.
I am happy for you to put my email address out there.
Jean Garner
jeannie43@hotmail.com
Jean is also interested in contacting Duane Griffin and his parents - her host family during her stay at Manning.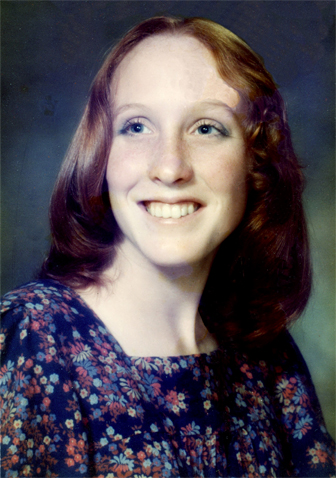 Click to see the MHS class of 1974 special feature

It was recently brought to my attention that my "Frames" designed web pages don't properly function or at all with some of the new browsers and devices.
I've known for years that while most current browsers will still read the code, that eventually they won't.
I know that frames don't show up well on those small screen devices but that is not my problem. If all people want to do is ruin their eyes on those small screens, rather than have a nice large 30 inch computer screen that I do most of my work on then I guess they'll just have to go elsewhere.
Back in 1996 I had read about the reasons why to NOT use frames. I can appreciate the cons for frames but for me they work the easiest and best to show pictures, data, obituaries, etc.
I'm sure many people will disagree but back in 1996 when the so-called experts were opining about the evils of Frames, I wonder how many of them have maintained an up-to-date and informative web page all these years like I have.
I also realize that frames technology has been left out of the newer HTML coding. I know the day will come when no new browsers/devices will work on frames pages...at that point I'll have to see if I'm going to be willing to convert everything over to the new scripts - the HTML code that will ALSO eventually be replaced by some newer "mousetrap" coding. So while change is inevitable - it is NOT always the right way or the best way.
I'm still using Internet Explorer 11 which Microsoft no longer supports and I also use Firefox which updates regularly - BOTH work fine with frames.
Dave Kusel

I don't have a lot of pictures or information on Richard Hinners but here are a few items of interest.

Richard Hinners


November 29, 1938 - September 4, 2018


Helen Espenhover MHS 1968

Jackie Hinners MHS 1988

Elizabeth Hinners MHS 2002

Vernon Hinners

Donald Hinners
Richard Hinners
Richard Hinners, 79 of Halbur, died Tuesday, September 4, 2018, at St. Anthony Nursing Home in Carroll.
Mass of the Christian Burial will be celebrated at 10 a.m., Saturday, September 8, 2018, at St. Augustine Catholic Church in Halbur. The Celebrant will be Fr. Steve Brodersen. Mass Servers will be Caleb Rotert and Braden Riesberg. Music will be by Julie Sibbel and the St. Augustine Choir. Lector for the funeral mass will be Tom Espenhover. Gift Bearers will be: Emma Branning, Summer Clark, Jacey Fuchs, and Aubrey Behrens. Eucharistic Ministers will be: Julie Eischeid, Sheri Leiting, and Joe Espenhover. Honorary Casket Bearers will be Richard's grandchildren. Casket Bearers will be Tim Hinners, Randy Hinners, Mike Eischeid, Larry Jo Hinners, Dale Hinners and Joe Hinners. Burial will be in St. Augustine Cemetery in Halbur with military honors conducted by the Arcadia American Legion.
Visitation will be held from 4-7 p.m. on Friday at St. Augustine Church in Halbur. There will be a Christian Wake Service at 5:30 p.m. Additional visitation will be from 8:45-9:45 a.m. on Saturday at the church.
In lieu of flowers memorials may be left at the church for the Richard Hinners family for later designations.
Funeral arrangements are under the direction of the Sharp Funeral Home in Carroll and online condolences may be left for Richard's family at www.sharpfuneral.com.
Born in rural Halbur, Iowa on November 29, 1938, Richard was the son of Arthur and Loretta (Trecker) Hinners. He attended St. Augustine School and later graduated from Carroll High School. At a young age he took interest in agriculture being involved with 4-H show cattle and helping his father on the farm.
In 1961, Dick was drafted in the United States Army, serving until his honorable discharge in 1967. On September 13, 1969, he was united in marriage to Helen Espenhover at Sacred Heart Catholic Church in Manning. Dick and Helen made their home southwest of Halbur where he was engaged in grain and livestock farming until his retirement at the age of 65 when the couple moved into the Halbur Community.
Dick enjoyed playing cards and was an avid Iowa Hawkeye and Chicago Cubs fan. He loved watching all of his children's and grandchildren's activities. Dick was also active with the Carroll County Beef Producers and Carroll County Pork Producers, where he was a Past President. He was also a member of the Knights of Columbus, Manning VFW, Arcadia American Legion, and St. Augustine Church.
Dick is survived by his wife Helen Hinners of Halbur; his children: Jackie (Kurt) Branning of Halbur, Rodney (Lori) Hinners of Manning, Jason (Mindy) Hinners of Pleasantville, Robin (Sean) Clark of Bloomington, Illinois, Jessica (Mike) Fuchs of Carroll, and Lizzy (Jeremy) Behrens of Carroll; 20 grandchildren; 1 great-grandchild; his siblings: Marjorie (Ray) Hacker of Halbur, Arden (Judy) Hinners of Carroll, Larry (Della) Hinners of Manning, and Jack (Lois) Hinners of Manning; his sisters-in-law and brothers-in-law: Lois Hinners, Margaret Hinners, Henry Darveaux, Duane (June) Espenhover, Dave (Maxine) Espenhover, Jane Eischeid, Shirley (Kenny) Vogl, Joe (Jane) Espenhover, Carol (Dave) Ramsey, Cindy (Scott) Heinrichs, Tom (Julie) Espenhover, Paul (Cindy) Espenhover, and Jerry Espenhover; as well as many nieces, nephews, and other extended relatives.
Dick was preceded in death by his parents, Art and Loretta Hinners; his daughter, Amy Jo Hinners; his parents-in-law, Joe and Helen Espenhover; his sisters: Jeanette Eischeid and Dolores Darveaux; and his brothers: Vernon Hinners and Donald Hinners.

Ewoldt No. 2


1938 Front: Alfred Grau, Tom Grau, Emil Grau
Second: Teacher - Golda Sander, Russell Popp,

Deloris Hinners

,

Donald Hinners

, Louise Grau
Third: half face is

Marjorie Hinners

, Jean Stuhr, Jean's upper right is Lola Hansen, Leora Grau
Back: Melvin Kusel,

Jeanette Hinners

I know lots of communities have various events/programs to help people in the community, but I'm always amazed at how many events and the frequency of them that are hosted in Manning to make it a better community.

I also want to bring to everyone's attention that this event also helps the local grocery store.
It's so easy today to just hop in your car and drive to another town and buy groceries there...your right but someday you'll be older and won't be able to just run to another town and what if there is no local grocery store?
I'm proud to say that my family going back to my mom and dad - always supported the local businesses. They owners pay taxes, employ people, donate to community events, attend our churches, particpate in the schools, volunteer.
So if you want to end up having less tax payers, less places of employment, less donations, less volunteers, etc. then go ahead and shop out of town.

Someday you or your children might have a ghost town to live in!

Pack the Pantry - Manning Rotary project

On behalf of the Manning Rotary, we thank you for participating in a very successful event last year.
Who will be bringing home the trophy and bragging rights this year?
If your team is up for the challenge, please complete the entry form and return the entry form by October 15, 2018.
Please note, this event is not just for businesses, this is for organizations, churches, families, friends, etc.

Israel update
Even though the Israel family in general is mostly connected to Manilla, there are some Manning connections.
I now have Arthur & Frederick's obituaries, sent to me by the grandnephew.
We have both helped each other quite a bit by SHARING information.
Every little tidbit helps immensely with my research.
Below is some important information that helped me connect to Manning history.

Three of Rev. F.C.'s children married at Trinity Church in Manilla: Lydia married Leo Voss; Arthur married Edith Fink, and Dorothy married Lester Davis.
Edith married two Arthurs. First, she married Arthur Israel on September 6, 1942, at Trinity Lutheran in Manilla. They had two children together, Allan and Sue.
Arthur Israel died in 1952, while the family lived in Harvey, Illinois.
Edith remarried Arthur Mitchell in 1958, and Art adopted the two children.
Frederick Israel, Sr. was born September 5, 1855, in Mecklenburg-Strelitz, Germany.


Edith Fink - sister to Orval & Ethelyn Fink
Ewoldt No. 9 country school


Back: Ruth Struve, Edith Fink (teacher)
Third: Roy Struve, Harold Christy
Second: Jeanette Stangl (peeking around), Patty Surridge (hand around), Marjorie Struve
Front: Mary Kay Stangl, Pat Stangl, Mary Barsby, Bob Barsby

Letter from Edith Fink to Roy Struve

Orval Fink

William Fink - father of the Fink children


If Roy Struve would not have shared his pictures and letter I wouldn't have been able to create this special feature...which started because of the pictures I scanned from the Rowedder collection below.
Also, Orval Fink, in partnership with Art Rix, were 2 of Manning's early historians in whose footsteps I followed and I often use scans from their pictorial display which is located in the Manning Library.

I keep showing these special stories and pleading for people to get me their old pictures and history so I can scan and add to my database and then be able to show even more interesting historical connections here on my webpage.

So many people who work on their genealogy and history concentrate on the branches of their family tree and some old pictures, but the all too often forget about preserving old letters, documents, and all of the little tidbit items.

This is why I show the letters, envelopes, little memorial cards...all sorts of non-traditional historical items that usually get or have been thrown away.



---
It never ceases to amaze me at who will contact me after finding my web pages.
I received an e-mail from the grandnephew (from Ontario, Canada) of Pastor Frederick Christ Israel, who was pastor of Trinity Lutheran Church in Manilla, from 1926 to 1952.
When I first read the e-mail which mentioned Trinity Lutheran Church, I was assuming it was in reference to the Trinity Lutheran Church that we moved to the Heritage Park from Lincoln Township in 2006. There was also a reference that Pastor Israel's dad may have been a director at the Ohde Funeral Home - again which would have been in Manilla.
Not until I searched my immense database did I find the answers...It just so happened that I scanned Leroy & Winona Rowedder's collection last year.
In that collection was this picture with just bare bones IDs, but it made it clear that Pastor Israel was located in Manilla.
I asked my mother if she knew the Israel family but she only recognized the name. Then when I mentioned to her that one of the groomsmen was Roy Jahn, she immediately told me that she was confirmed with Roy...so I compared his wedding picture to the confirmation picture and sure enough it is Roy.
According to the notes I have the other groomsman is a Jahn and one of the wife's first name is Lois.

Thanks to Lois Peters, I now have the names of the couples in the wedding picture.

Pastor F.C. Israel in the middle - and of all things they took the picture next to the church sign.

Roy Jahn, Clifford Joens, Lois Jahn, Arlene Bandow - April 21, 1946
So please help out if you can on the Israel family - this is one of the main reasons why I have maintained my web page since 1996.
All of this was made possible because Linda Rowedder let me go through their family scrapbook and pictures...I scanned around 400 pictures from that collection.
How many other bits of history like this are out there in collections connected to Manning that I have not scanned?
Do you have any Manning history/pix/documents? If so then please e-mail me.
Your stuff will help someone in the future - either through my web pages or the Manning Historical Preservation Database I continue to build.

Leroy & Winona (Jochimsen) Rowedder


Buzz Aldrin saluting the US flag on the Moon's Sea of Tranquility, landing site of Apollo 11, June 1969.
Photograph by Neil Armstrong.

Raising the US Flag on Iwo Jima February 23, 1945


Both of these events are part of HISTORICAL world events and were achieved by Americans.
Even though people from other countries were involved in the 1950s/60s space race and WWII, these two particular events above were achieved by men from the United States of America.

The "First Man" 2018 movie leaves out the historical event of Armstrong and Aldrin raising the US flag.
I read from several sources that it took 400,000 workers and $24 Billion for the US to achieve the first moon landing.
I'm surprised the title of the movie isn't "First Person."
Of course if you believe some people, even today, the Moon landing was faked!

I suppose a future movie remake about the "Battle of Iwo Jima" will exclude the US flag being raised by Americans.

Every now and then someone will refuse to let me scan one of their old pictures or documents that are framed, OR they won't let me scan their old items because they think I'll damage their things during the scanning process.

Here is what I usually find with the above situations - their pictures have already faded, there is almost always some damage and most of the time those items on display will continue to fade because they did not put those things behind UV resistant glass and end up having them next to an outside window or under a hall light which will dramatically speed up the fading/deterioration process.
Then the other aspects most people aren't aware of are that the acid in the paper is constantly deteriorating the picture/document, and many times paper loving insects will get in between the frame and have a "hay day" feeding on them to where they chew through the picture or document. Much of the time the holes are so small that no one notices the damage - at least not until I remove them from the frame, only to discover the damage.

So like I tell people who worry about me - they are their own worst enemy to the pictures they think they are protecting/preserving.

The only way to truly preserve that history is to make high resolution digital scans of them and have that data stored in another database besides their own.


To give you an idea of how poorly most old documents and pictures are cared for...I recently grabbed a bunch of old Ohde pictures and documents to scan.
Now this is not a criticism of the family...it is a typical example of what happens to old documents that are rolled up and then unrolled to look at and then rolled back up again.
Even if no one ever looked at the item that was rolled up, they become very brittle. So when I work on them I need to carefully unroll them to avoid as much cracking as possible.

Now the worst thing to do is to not unroll them and get them scanned - for fear they might crack some more...in a matter of years they will become so brittle and deteriorate to a point that they'll fall apart and become "dust in the wind." Then there will be absolutely no way to scan them - it will be TOO LATE.

The document below was not only cracked and badly damaged it was also completely broken in half. Someone in the family attempted to repair the document by scotch taping the two pieces together but that only adds to the damage because the glue on the tape will transfer to the paper and cause yellowing and darkening which then takes even more time to restore the image.

So in the future if I ask to scan your old framed and loose pictures/documents - BEFORE you say NO, please remember these before and after images.
I would think everyone will agree that I not only did not damage the document but now have a wonderful digital image that could be printed to replace the original item once it falls to pieces completely.

So if you want to doom your old document or picture to the trash heap of history - then just tell me you won't let me scan your item.
I have plenty of other people's history that they want me to scan and preserve, so I just move on and let the resistant people wallow in their ignorance about historical preservation.
Some of you knew Ida - if you remember the Klean Klose Shop - you should remember Ida Dethlefs.
She ran the shop with her son, Ken.

In order to get to the point of having a good scanned image, I first had to unroll the two halves and lay them flat under the scanner lid and then place some heavy books on top to press down for about a week.
After this time frame I was able to lay the two halves flat and next to each other and realign them as best I could.
Then I used some tape on the back to hold the halves securely. After that I was able to make a high resolution scan.

Fortunately I have a large format scanner, so I did not have to split scan the document and then merge the two halves. This would have increased the restoration time and moving the document each time could crack it more.

Once scanned, I worked on the image over 3 different days. I saved the file in TIF format so there is no compression, causing loss of quality.
Since I made it a super high resolution scan, I would save the changes to a new file every so often so as to not lose any of my digital restoration.
Once I was finished I immediately copied the files to my back up hard drive - I take no chances!!!

Normally I won't work on a document so badly damaged. I may make a high resolution scan of it but will keep it back and possibly restore it in the future.
But since the Ohde family has been so helpful with my historical work and they freely have shared their old pictures and documents with me over the decades, I am honored to help them preserve their family history.

Click to see activities at the Hausbarn Heritage Park

In January of this year, I created this historical perspective linked below about recreation in Manning and also information and graphics for the current proposed project for the Rec Center.
It shows how projects don't get done overnight and also how very important volunteers and donations are to every project.

Update on the Hillside Splash project
On May 15, 2018, the city council approved $400,000 in matching funds for the proposed Hillside Splash project. JEO Consulting has been working on design ideas and a proposal to complete this project in 3 phases.
Phase 1 will begin in 2019-20 with construction beginning in 2020-21, or as soon as funds are raised.
A zero-depth pool with some play features are planned in phase 1, with the slide aspects in phase 2, and a spray pad for phase 3.

Click on the link below to see some very interesting history on how Manning achieves so many amazing things and is now working on another unique project.

Manning Hillside Splash

Oh the Fun of playing in the Sun (1968)


1909 cartoon about 2 boys nabbing their friends' clothes while "skinny dippin.'"

IKM-Manning School promo
Click to see the brochure

Some of my more frequent visitors may have noticed that I haven't been updating/changing my web page much over the last several months.
It's definitely not that I've stopped scanning and digitizing pictures and history, although this aspect has also slowed down quite a bit too, because of all of the projects that need to be addressed here on the farm.
I also have many other projects that need to be worked on yet this summer, like any farm has, if it is to be well-cared for.

So for the next few months things will continue to be slow on my web page updates, but I still am hoping that more Manning connected Veterans and/or their families will come forward with pictures and information - as I still have hundreds of Manning Veterans who I have little if any information.

Here is a picture I recently received. His great-grandniece found my web page last year and after several e-mails I found out that her great-granduncle originally lived in the Manning area before his family moved to South Dakota.

You can find information about him on my WWI Veterans' page.

Frederick Schroeder

There is one fact about Fred that I want to mention here, because it is very important and also why we need to publish a Manning Veterans' book someday.
Frederick was KIA on September 30, 1918, in France.

So many people today have become so self-involved with themselves and their obsession on social media, that I think we need to be constantly reminded about why we have the easy and spoiled lifestyle we live in today.

There are so many ways to preserve and present history...pictures, video, audio, written words, and sadly, in many cases - nothing is done so individuals and events just disappear completely over time.
In 2016, I sat down with Orland to get his military story and also his "Manning" story.
Below is a link to one of the audio sessions I had with Orland. I'm using this audio and other sessions to create a story about Orland's life...
One thing nice about capturing audio is you get to not only hear the voice of the person featured but you get to hear his laugh and inflections in the way he uses words.
The audio is about 1 hour long. I removed some of the dead space and less important parts of the conversation and hope that you will take the time to listen to Orland talk about some of the highlights about the Manning Ag Center history.

Orland Fara remembers...February 2016

An observation I made during Orland's funeral was the lack of attendance by business people and Manning citizens in general. I realize many of them paid their respects at the viewing the day before and the church is relatively small but having attended funerals for 50+ years and knowing Manning history...society has changed a lot - it was quite common when a businessman passed away years ago that the businesses on Main Street closed down during the funeral and most of the owners attended the funeral.
Here are just two examples.
Ulysses L. Patton
July 30, 1908
ONE OF OUR OLDEST PIONEER CITIZENS PASSES AWAY LAST SUNDAY AFTERNOON.
Was a Member of the City Council for Fifteen Years and on School Board for Nine Years.
Mr. Patton has been in the stock business in Manning for a number of years and was associated in the business with his son, Dwight, at the time of his death. As a token of the esteem in which Mr. Patton is held by the business men here every place of business in the city was closed from 10 to 12 o'clock, during the time of his funeral and all public work was suspended the entire day.

John Frahm, Prominent Business Man Died Tuesday
Entered Into Rest May 28, 1940 At Home Manning
The spacious funeral home and every, available place around the premises was occupied by friends during the services. Every business place in town was closed in his respect during the services.
The deceased leaves many memories and some heritages which will endure through Manning's history. He was one of the towns leading citizens; a man of pleasing personality; jovial; kind and honorable. He was a good friend to have and he had a host of friends. The Chamber of Commerce, Manning, 3-Mile House and 5-Mile House Schuetzen Verein, of which he was a member, and other organizations always found him a willing worker and liberal giver. The town and community will feel his departure in losing a faithful helper and progressive citizen. He was a faithful husband and a kind and loving father in his home and gave himself unselfishly for the comforts and good of his family.

Military honors

Another reason why more citizens should have attended the funeral was to honor and show respect to Orland for his military service...a Veteran of the Korean War.
Now these comments are solely my own and not intended to judge/criticize anyone but just as an observation of change over the years.
Orland Fara


June 25, 1931 - April 22, 2018

Visitation Wednesday April 25, 2018 , 3:30 PM - 7:00 PM at Ohde Funeral Home, Manning
Funeral Service Thursday April 26, 2018, 10:30 AM at First Presbyterian Church, Manning
Visitation resumes at church at 9:30 AM.
Interment with Military Honors will follow the funeral at the Manning Cemetery
More information and pictures coming...

Please visit the Manning Exchange for local news, articles, and information...a work in progress.

Many upcoming events.

Korean War Veterans continues


There are lots of Manning Veterans of the Korean era with no pictures or information.
Will you be in the Manning Veterans' book???
Unless more post-WWII Veterans come forward there will be a lot of 1946 to present day Manning connected Veterans missing from the book.

For those of you who are occasional visitors to the Manning Exchange - please make sure to click on the "archived articles" section where previous featured stories are kept.

Click to visit the Manning Exchange

1 example from the Logeland Studio wedding packets.

There are still quite a few Logeland Studio wedding packets available.

Click to read about this important project.
It will help to financially support the Manning Veterans' history book project.

What makes up a community?
Just ONE person
who is a son or daughter
who is a brother or sister
who has a school chum
who is related to someone in that town
whose friend has a friend in that town
whose friend is related to someone else in town
who may have moved away but still thinks of the place they grew up as home
We would like to hear from you, the "1983 Leaders of Tomorrow" who have relatives and chums in your hometown of Manning, Iowa.
In their own words
Attention "1983 Leaders of Tomorrow"


Who is the sister of the meteorologist linked below?
Click to see the answer in her own words

Who grew up on a farm south of Manning, has chased tornados, and is now a meteorologist for the National Weather Service?
Click to see the answer in his own words

I have been receiving questions from various "1983 kids" about what type of information we would like them to write about.
Please read through the meteorologist's story to get ideas for you own personal write-up.
Then send me an e-mail so we can work out your story.

Note: Your story does not have to be as thorough as found at the link above but at least send us a couple paragraphs to bring us up to date from 1983. Here is the DIRECT link to the 1983 web page.

Parents of the "1983" kids - please encourage your children to send in their updated information and any pix they may want to include.
Sometimes a little nudge by mom or dad will get the ball rolling!
Each 1983 "Leader of Tomorrow" has interesting family history.
Here are the names of the "1983 kids" who we are looking for an update from...
Aaron & Courtney Potthoff, Adam Croghan, Andrew & Amanda & Brandon Puck, Alex & Abbey Ranniger, Allison & Megan Keese, Angela & Heather & Michele Hass, Angie & Alan Irlbeck, Bradley Christensen, Bryan & Nathan Rohe, Chelsea Souter, Christin Ann Fara, Christopher Wegner, Cole & Ty Henderson, Dale & Vanessa & Derek Hargens, Daniel Wayne Tibben, Daniel & Janelle Stribe, Dawn & Derrick Rohe, Dawn & Michelle Willenborg, Elizabeth & Jamy Zinke, Ericka & Andrea Ehlers, Gary & Beth & Tim Ferneding, Heather & Jessica & Jimmy Switzer, Jackelyn McKeighan, Jamie Jo Irlbeck, Jeffrey & Joey & Jeremy Irlbeck, Jeffry & Kelli & Jason Lorenzen, Jeremia Rex Macumber, Jennifer & Jason & Renee Knueven, Jennifer & Jeremy Misselhorn, Jeremy Puck, Jessica Rasmussen, Jill Kienast, Joe Stein, Joseph & Mackenzie Hinners, Kasie & Andrea & Amy Lorenzen, Kenzie Kae Kerkhoff, Lauren & Shad Bauer, Marte Wanninger, Matthew & Mandi Weitl, Melissa & Angie Pfannkuch, Michael & Amy & Jeremy Kasperbauer, Michael & Michaela Hargens, Melissa & Michaela Vinke, Michael & Matthew Siepker, Michaela & Crystal Ehlers, Natasha Vonnahme, Ryan & Rachel Pfannkuch, Sabrina Lee, Sarah Kaszinski, Sheri & Trena Bell, Tara Zeman, Stephen & Ryan & Darren Andersen, Tonya Jo Wurr, Tiffany & Michelle Jahn, Tim & Matt Hugeback, Brian & Katie & Steph Beck, Troy & Robin Wanninger
If you send me some information about yourself, I may also be able to find some pictures of your parents, grandparents, family members that I have in my database (as shown above).
We can use them in your story along with your "1983" picture.
We'd like to hear from you !!!
What ever became of the
1983 "Leaders of Tomorrow"
Have some of your "Dreams" come true?

"Let it be known that he who wears the military order of the purple heart has given of his blood in the defense of his homeland and shall forever be revered by his fellow countrymen."
George Washington, August 7, 1782
Just as a reminder: the Manning History book committee continues to work on a Manning area Veterans' history book project.
For those of you who are Veterans or have/had Veterans in your family - will you come forward?
The history book committee will do their best to get as many pictures and information about the 1000+ Manning Veterans but we can't do it all by ourselves.
How many small communities do you know have published 5 history books? The first one was the History of Manning 1898, then the 1981 Manning Centennial book, next the 2006 Manning Quasqui book, and most recently the 2009 Manning School history book. Probably the last book to be published will be the upcoming Manning Veterans' book - unless someone comes forward in the next generation to take over these projects after I'm gone. Will you help with the Veterans' history book project? If you are a Manning connected Veteran or are presently serving and do not submit your military connected pictures and infomation you probably won't be in this once-in-a-life-time Manning Veterans' history book. With a limited number of volunteers we can only do so much on our own but will try to get pictures of as many Veterans as we can. There are over 1000 Manning Veterans so we have a long ways to go before the book can be published.
Manning Veterans are slowly coming forward and below is another example. We hope to eventually get more pictures and information for Mike to put in the book but for now this is what I have to show to you.
Amos Rutz WWII
One thing that many Veterans and people who are submitting information have not fully understood is that this next Manning history book is specifically a Veterans' only book. It won't be like the Centennial or Quasqui history books were, where there is a Veterans' section along with other community aspects. We are aiming for a 2-volume book (around 1090 total pages) which will really be unique!!!
This book will be ALL Veterans' information (and the post auxiliaries) - hence it won't be a "Name, Rank, and Serial Number" only history but we want a complete history for each Veteran.
For instance - below is Louis Boell's picture and the information that was published in the Veteran section of the 1982 Aspinwall Centennial history book. It has the basic information but we are looking for more and I spoke to Louie by phone and he sent more pictures and information - also for his brothers.

To see what Louis submitted click on the link underneath "Are you a Manning Veteran" shown below.

Note: we also want some family background such as parents and grandparents. All too often you will only see just the Veteran's name with their basic military information but without the family connections it will be difficult for future historians and genealogists to know for sure who this person belongs to.

Are you a Manning connected Veteran?

I would like to hear from you!!!
We are starting a Manning Veteran history book project and if you don't come forward you may not be included in the book. NOT because we want to intentionally leave you out but because you didn't come forward.
Same goes for those of you who have Veterans in your family who have passed away. If you don't come forward and help by submitting Veteran connected pictures and information your Veteran may not be included in this once in a life-time Manning Veterans' history book.

Please e-mail me about your Veteran questions manningveterans@davidkusel.com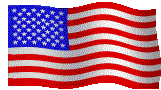 The United States flag
is proudly displayed here and NO other flag is as IMPORTANT!
1 Manning citizen served in the War of 1812
48 served in the Civil War
1 served in the Indian War
3 served in the Spanish American War
300+ served during WWI
550+ served during WWII
87+ served in the Korean war era
65+ (more names need to be found) served in the Vietnam era
55+ (many more names need to be found) served from 1975 to present
26 paid the ultimate price with their lives defending the U.S. Flag
Are you a Manning Veteran?
Are you currently serving and have a Manning connection?
We are starting the Manning Veterans' history book project
Don't wait until you see "Deadline" or it WILL be too late!!!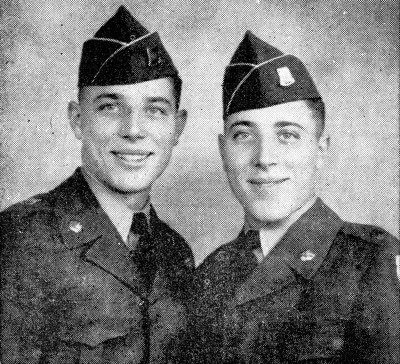 Click to read promos for the Veteran book


There are a lot of WWI and some WWII Veterans pictures with no IDs.

Before you spend time scanning pictures
please look at these instructions


I appreciate your efforts scanning pictures for me but if you only make low resolution scans you are really wasting your time. High resolution scans are the best and only way to really preserve those old pictures.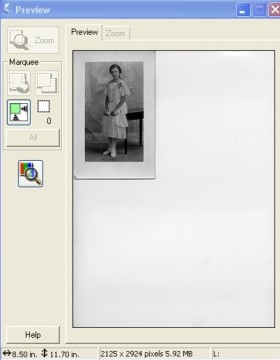 Click to see the tutorial
If you simply don't want those old family pictures you inherited please don't throw them - send them my way.
A lot of times I can recognize a face or location in those old pix.
---
One thing to keep in mind while you are looking for pictures - if they are glued in old scrap books please do NOT try to pull them out or cut them out. I can scan the whole page of the scrapbook and crop out the pictures you want to use in the book. If you attempt to forcibly remove the pictures you will probably damage them and when I scan them that damage will probably show up. This means I'll either have to use my graphics program to touch up the damage which can take a lot of time, or if they are badly damaged I just may not even take the time to scan them.