Ray Conniff Singers "Silver Bells" 1959

More Lage/David pictures
I've scanned around 100 more pictures in the Lage/David collection and then in a small packet I see a WWI Veteran picture. I immediately look on back to see if it is identified and hallelujah it was...It is Robert Rudnick and I didn't have any military pictures of him and only his grave stone information.
This is the story of my life's historical work - I have to look through thousands of pictures over decades before I finally find a long-lost Veteran picture hidden away "In plain sight," it's just that few people know what I'm looking for...
People may laugh at me getting so excited with finding just one picture but unless you've spent 4 decades preserving Manning history it will be hard to understand.

Robert Rudnick
1896 - 1969
Iowa PVT Company D 9th Infantry
Robert Rudnick is buried in the Manning Cemetery.


This picture will take many hours of reducing the metallic sheen and correct the exposure of the face but well worth it for a 100 year old picture, but most importantly to honor another one of Manning's over 1000 Veterans.

For those of you who are related to the David/Rudnick/Wenzel/Friedrichsen/Schade/Borkowski family trees, PLEASE keep checking back.
Once I get the David stuff scanned I'll be posting a lot of unidentified pictures. While Ardith was good about identifying her pictures, she had so many and the last few years of her life she couldn't see very well, so there are a lot of pictures with no information.

Ardith wrote how tickled she was when she got her first bicycle in 1941.
It is so sad at how many pictures I run into that are unidentified in basically every family collection I work on...Especially when I find very old family portraits that are in very good condition and great quality prints.
I'm trying to compare family traits from the pictures that are identified to see if anyone in this picture resembles a David/Borkowski/Friedrichsen, etc. look.
Even more troubling is that the family collections I never get that don't end up being thrown away for a while will only increase in the number of pictures unidentified...basically because no one will take the time now to ID at least the ones someone living will still recognize - a never ending cycle of pictures stashed away until it is too late to get them identified.


I'm not sure if these 3 students are MHS graduates or maybe graduated in Audubon and were friends of Ardith (David) Lage, so I need help with IDs...

Unknown

Unknown

Unknown

As I reflect back on my life, even during the short amount of time I've been involved in the Manning community as compared to its overall history, I've seen lots of amazing things occur.
Even before I finished school, I would take pictures of community events BUT now I wished I had taken tons more and of more events...
After graduating in 1975, I continued my interest in recreation in Manning.

As I recall, the Manning Jaycees would open the now old gym (Rec Center) on weekends in the winter for the community in the early to mid-1970s.
They would also hold events in the gym to raise money for their club...one of which was playing the KIOA "Goodguys" in 1972, and a different group at another time.

After the new high school and gym was built and began its use in the fall of 1973, expanded activities at the old gym included adult volleyball leagues and a few other type sporting events.

This first picture shows the doorway to the hallway in the old high school.
I had forgotten about it but there is a display board above the doors but I don't remember what it listed.
The basketball game display board was over the gym doorway to the boys' locker room in the basement.

Manning Jaycees vs unknown group


Jim Murphy 30, Ken Stripling 40, Gary Taylor 44, Unknown big man with no number
Roger "Blackberry" Vollstedt is the ref

Jaycees vs the KIOA Goodguys


Gary Taylor back to camera, Barry Kusel facing camera - red pullovers
Scott Robinson jumping center, Jim Murphy on right, Barry Kusel back to camera, Ken Stripling back left.

There are 2 reasons why I know that is Scott - one I wrote it on the back of the picture but the other reason is he had a "flailing" characteristic with his arms when he played basketball. I played a lot of games of cutthroat with him so I remember first-hand his style of BB.


I believe that the Jaycees stopped running the weekends at the gym during the 1974 and 1975 years.
Then in the fall of 1976, there was a "new crop" of Jaycees. While I was not a member I joined them to help run the Rec Center on weekends. Our group attended a school board meeting to ask to use the gym for basketball practice for our adult town team (mostly Jaycees). The board agreed if we again opened the gym on weekends during the winter for the community at large.

This continued for one more year into 1977 and Bob Tank, Jr., and I tended to be the volunteers most weekends...then in the fall of 1978, the very first Rec Director, Dick Reynolds, was hired and the rest is history.


For the next 15 years I continued to volunteer at the Rec Center. It was during this time the gym was renovated, the racquetball court was built, and finally the indoor pool was built.

While I was not on any boards or committees, I pretty much saw it all and oh the stories I could write about...lots of conflicts among the various boards, directors, and community members, all of whom had their own ideas how things should be run.
While there were lots of struggles, there was also a lot of fun and great times and now after 40 years, we have an amazing facility - well worth all of those struggles.

Many of the mayors, school board members, superintendents, council members, foundation members, and various rec center board members connected to those early years of the Rec Center project are now deceased.
While each of them gave varying degrees of support to the Rec Center, they would all be amazed and I think proud of what the Manning community has accomplished with the current facility.

I remember one young guy from Chicago who would visit relatives here and he would always comment on how they have nothing like the Manning rec center in his city.
I heard those comments over and over from visitors during the early years and BOY, would they be amazed today if they saw what we have now and what is being planned for the future.

Here is a promotional flier with donation form for anyone interested in supporting the future Rec Center project.

Manning Hillside Splash


Click for a printable flier

In January of 2018, I created this historical perspective linked below about recreation in Manning and also information and graphics for the current proposed project for the Rec Center.
It shows how projects don't get done overnight and also how very important volunteers and donations are to every project.
Update on the Hillside Splash project
On May 15, 2018, the city council approved $400,000 in matching funds for the proposed Hillside Splash project. JEO Consulting has been working on design ideas and a proposal to complete this project in 3 phases.
Phase 1 will begin in 2019-20 with construction beginning in 2020-21, or as soon as funds are raised.
A zero-depth pool with some play features are planned in phase 1, with the slide aspects in phase 2, and a spray pad for phase 3.
Click on the link below to see some very interesting history on how Manning achieves so many amazing things and is now working on another unique project.
Manning Hillside Splash

Oh the Fun of playing in the Sun (1968)


1909 cartoon about 2 boys nabbing their friends' clothes while "skinny dippin.'"

I received an e-mail from Tim Hansen and he sent me the full obituary of his father, Ronald Hansen, including the "Celebration of Life" coming in a few days.

RONALD J. HANSEN, 80, of Atlantic (formerly of Manning), died November 24th, at the Heritage House in Atlantic. A Celebration of Life for RONALD HANSEN will be held December 15th at 11 a.m., at the United Methodist Church, in Atlantic.

You can find his full obituary on my Manning Memorial web page or the tribute that is linked under the "What's New in 2018" section on the left.

Every family faces extreme challenges at some point in time - sometimes multiple ones...I recently found out about a challenge two schoolmates of mine faced within the last year and a half...click below to read about their family history and the struggles they faced.

Stribe family challenge

If people would just work more with me and not ignore my pleas, a lot more of our history could be pieced together.
My mother figured out who Carl A. Kruse is - she only knew him as Art Kruse.
So then her brain starts clicking away and she connected this Kruse family to her Uncle Chris Ehrichs who was the step-father to Harry, Carl "Arthur," and Ed Kruse.
Here are some Kruse pictures from our "Ehrichs collection" that are connected to Willis Kruse whose obituary is featured below.



Charley & Anna (Schroeder) Kruse

- parents of Harry,

Carl Arthur

, Ed


Grandparents of Willis Kruse


Anna was a sister to John Schroeder and Bertha (Schroeder) Ehrichs

Back: Harry Kruse, Carl Arthur Kruse, Ed Kruse
Front: Chris Ehrichs, Marie Ehrichs, Anna (Schroeder - Kruse) Ehrichs

Marie Ehrichs was the daughter of Chris & Anna
Harry Kruse left home and never returned
Years later his children traced their roots back to Aspinwall and told the story how their dad, Harry, had changed his last name to Erlich.
Carl Arthur Kruse went by Art or Arthur Kruse all his adult life

Edward,

Carl Arthur

, Harry Kruse

Marie (Ehrichs) Hagedorn holding Charles Edward Kruse
Marie was a half-sister to Harry Kruse, Carl Arthur Kruse, Edward Kruse
She married Lewis Hagedorn and they were the parents of Robert, Roger, Mary Ann Brandt, Raymond.

Back: Bertha (Schroeder) Ehrichs, Annie Schroeder
Front: Ella Kruse

Anonymous -
I recently received an obituary with the return e-mail address of "volunteer contributor" but no name or other identifying information.
While I appreciate receiving Manning connected information and obituaries, I am very cautious with anonymous or unsigned sourced information.
For over 22 years I have protected the e-mail addresses and contact information I have of people who I work with. The only way I give out their contact information to another person is first getting permission. So you don't have to worry about me sharing your addresses/e-mails/phone numbers with anyone - without your permission.
I followed the newspaper name, at the bottom of the obituary, with an Internet search and found the exact same obituary, so I know it is fully legitimate.
I responded 2 times to the anonymous person, hoping that they would get back to me but so far No response. I am hoping they, or someone else in the family would be able to help me with military pictures and information for Willis Kruse - the former Manning citizen featured in the obituary.
I did not have Willis' name in my Manning Veterans' database, or any pictures, but I do have some school related pictures and information about him.
Even though he passed away 12 years ago, I'm going to make a tribute for him, like I do with every other Manning connected person who passes away (at least those who I find out about).
Maybe it will inspire a Kruse relative to contact me and help me with military information to use in the Manning Veterans' History Book.
I added more school information to his original obituary.
Willis Kruse
WILLIS H. KRUSE age 70, a fifteen year resident of Banning, California, passed away March 19, 2006.
Born on March 3, 1936, in Manning, Iowa. He was a resident of Bloomington for 25 years and recently of Banning, California, for the past 15 years. He was employed as a production clerk for 37 years, retiring from Alumax Alum. Co.
Willis served as an Airman Second Class US Air Force for 4 1/2 years.
He attended Iowa No. 8 Country School in Crawford County, and was a 1954 graduate of Manning High School; holding the fastest high school track record for many years, played football, and was a scout master in Boys Scouts of America.
Survivors include his spouse, Sharon S. Kruse; daughters, Debra A. White of Redlands, California, and Jennette M. Peterson of Yucaipa, California; sons, William A. Kruse of Edmond, Oklahoma, Robert W. Kruse of Banning, California, David G. Kruse of Mira Loma, California, James A. Kruse of Mesa, Arizona; brother, Arthur J. Kruse, Wisconsin; sister, Darlene Anderson, Iowa; 13 grandchildren; 1 great-grandchild.
Preceded in death by parents, Carl Arthur Kruse and Amanda A. Jentzen of Manning, Iowa.
Visitation will be held on March 28, 2006, from 5-9 PM at Acheson & Graham. Funeral will be on March 29, 10 AM at the Church of Jesus Christ of Latter-day Saints, 12776 Sixth St., Yucaipa, California.
Burial will follow at Riverside National Cemetery, Staging Area #2 at 1:15 PM.
Back: Mike Miles assistant coach, Ronnie Frahm, manager; Wayne Vennink, Duane Monson, Junior Lake, Tommy Grau, Paul Vollstedt, Phillip Zerwas, Lowell Stribe,

Willis Kruse

, Jack Mohr, Art Zerwas, Larry Kasperbauer
Center: Dale Jansen, Larry Genzen, Bob Beisch, Roger Littell, Bob Froyd, Jim Kasperbauer, Jim Ramsey, Dennis Ramsey, Lynn Clark, Jack Wagner, Burton Sander, Warren Puck, Coach Kermit Tannatt
Front: Larry Witt, Roger Justice, Ronnie Hodne, Larry Zerwas, Jack Hansen, Jon Groteluschen, Leland Friedrichsen, Larry Lohrmann, Bob Horbach, Richard Popp, Larry Nielsen
Gerald Beck was not present when the photo was taken by Lyden Studio.
Back: Coach Francis Miles, Bob Neubaum, James Wingrove, Jack Mohr, Gene Kuhl, Phillip Zerwas, Thomas Grau, Pete Petersen, Allen Eich, Jack Wagner, Coach Tannatt
Middle: Claus Bunz, Roger Vollstedt,

Willis Kruse

, Larry Kasperbauer, Merlin Ramsey, Allen Vennink, Duane Monson, Artie Zerwas, Lowell Stribe, Richard Rix, Roland Meeves
Front: Wayne Vennink, Lynn Clark, Ronald Frahm, Burton Sander, Phillip Enenbach, Don Lerssen, Richard Mullennax, Jim Ramsey - student manager
Scores
Manning 7 Audubon 18
Manning 7 Guthrie Center 21
Manning 0 Manson 33
Manning 0 Carroll 26
Manning 8 Bayard 12
Manning 0 Coon Rapids 0
Manning 0 Scranton 20
Manning 0 Glidden 39
Manning 0 Manilla 27
Nicknames
Roger "Blackberry" Vollstedt
Allen "Goose" Vennink
Pete "Tappie" Petersen
"The click Barney" Bob Neubaum
Gene "Keyhole" Kuhl
Claus ?"Wingwing"? Bunz
James "Windy" Wingrove
Richard "Rich" Rix
Back: Ray Walder coach, Roland Valentine, Allan Eich, Pete Petersen, William Richards, Jack Mohr, Duane Monson, Wayne Vennink, Larry Gillespie head coach
Middle: Richard Mullennax, Willis Kruse, Dick Zerwas, Roger Nielsen, Roger Vollstedt, Deanes Rowedder, Russell Spies, Larry Kasperbauer
Front: Gary Nady, Fredric Dethlefsen, Merlin Ramsey, Robert Neubaum, Art Zerwas, Richard Rix, Alan "Goose" Vennink, Claus Bunz, Lowell Stribe, Kenneth Graves, Raymond Christensen
High School Facts
Iowa No. 8
1945 Iowa No. 8

Back: Lucille (Lamp) Boell - teacher
Third: Ardella Joens, Darlyne Thompson, Stanley Ewoldt,

Arthur Kruse

, Arlys Wegner, Vera Ahrenholtz
Second: Juanita Witmus, Larry Thompson, Donald Gene Ewoldt,

Willis Kruse

, Eugene Haberl,

Darlene Kruse

, Elsie Mae Humm
Front: Verna Witmus, Alice Jurgenson, Lyle Ahrenholtz, Janelle Miller, Billie Wegner, Elaine Ahrenholtz

1948 Christmas program


Back: Donald Ewoldt, Vera Ahrenholtz, Marlene Hargens, Marion Hargens,

Willis Kruse

, Joann Schrum
Fourth:

Darlene Kruse

, Elaine Ahrenholtz, Alan Hargens, Alice Jurgensen, Arden Hargens
Third: Elaine Ehlers, ??, ??, Hazel Jurgensen, Keith Hass
Second: ??, Alice Jurgensen?, Lila Hargens, ??
Front: Eleanor Ehlers, Kenneth Hass, Lowell Stammer, Annette Ehlers
Top: Evelyn Grundmeier - teacher, Jerry Hargens, Annette Ehlers, Arden Hargens, Eleanor Ehlers, Allen Ehlers, Joyce Handlos
Third: Larry Ehlers, Kay Hass, Kathryn Hass, Lowell Stammer
Second: Lila Hargens, Keith Hass,

Darlene A. Kruse

, Lyle Ahrenholtz, Jeanette Fabian, Kenneth Hass, Elaine Ehlers
Bottom: Gene Ehlers, Elaine Ahrenholtz, Hazel Jurgensen, Kenneth Ahrenholtz, Donna Rae Wegner, Alice Jurgensen, Harold Jurgensen

The Lage collection is so vast - even though I've been working with Ardith Lage for decades to scan the Lage/David stuff, I'm finding all kinds of pictures I had not seen/scanned before while going through her stuff one last time.
Ardith would have probably been able to ID these pictures and give more perspective but without her now, my only hope is with someone her age and grew up with/around her to help me.

Update: more interesting and fun pictures...
As I go through the various plastic tubs, scrapbooks, envelopes, etc I find old and interesting pictures buried or mixed in with general modern day pictures - one of many reasons why I prefer to go through people's collections. If they decide what to bring to me, they'll inevitably miss those historic treasures I'm looking for.

I know it basically goes on "deaf ears" but I'll ask again for help with IDs...

Girls can have fun too!


Edna David in the middle


Edna David & Lena Borkowski

Ila Grimm & Ardith Lage
Zion Lutheran Kitchen Band 1966


Back: Fern (Struve) Jensen, Ida Musfeldt, Marlene (Anthony) Jahn, Dorothy Kusel
Front: Ila Grimm, Helen Weible, Neva Hinners, Lydia Musfeldt, Frances Fielweber, Ardith Lage
Zion church group 1985

Back: Marge Kusel, Rachel Steinke, Genelle Kienast, Nellie Witt, Ruth Schroeder, Irene (Meggers) Genzen, Judy LeBahn, Vernetta Hass
Front: Helen (Wegner) Petersen, Rozora Schroeder, Dorothy Beck, Lavonne Puck, Gladys Milkert, Elda Ehrichs, Ruth Hansen

MHS 1975: Dave Kusel, Johannes Plessing (AFS from Austria), Brian Lage

This picture was taken on the north balcony in the old Fireman's hall.
Brothers of the Brush 1956 Diamond Jubilee


Back row: Walter Lage, Gale Moore, Louis Puck, George Erps
Front row: Jasper "Jap" Ward, Floyd "Mac" McCammond, Gerhardt "Gabby" Lamp, Don Maasen
Winners in the beard contest were 1st Gabby Lamp, 2nd Jasper Ward, 3rd Gale Moore

Lance Lage, Bobbie Johnson with his 1956 Brothers of the Brush beard.

One of these gals is Mary Ann Rothfolk (on left?) - the other gal unknown

Paul Behrens


Interesting sticker coupon on back of the Behrens picture
These are the "Little" things I'm looking for that most people will miss...

Harvey Kienast on the south end of the old Zion Lutheran Church along 2nd Street.

Lucille (Genzen) Pfannkuch - unknown location
It also shows the wonderful Paper White Birch that once lined the parking -
only to be destroyed by the birch borrer.
Then replaced with American Elms - later destroyed by the introduced Dutch Elm disease.
Even though I may have scans of the exact same or very similar pictures, I'm always looking for better/cleaner/less damaged pictures to scan.
I also have professional scanners and equipment now and over 22 years of experience, plus very large hard drives to store very high resolution scanned files - here is a 20 year comparison difference. So once again, I'm so glad that I was able to go through the Lage collection and find another picture of Wesley Lage in his uniform.


Scan of Wesley Lage over 20 years ago


New scan that also has the wonderful military border by Lyden Studio
---
Please e-mail me if you can help with IDs and information.

Lance & Brian Lage Christmas circa 1960

Lincoln Township on the Bobenmoyer hill - not sure where this is


Probably Lincoln No. 9 country school in the bottom
Ardith on right - she attended both Lincoln No. 5 and 9
Only one Bobenmoyer attended Lincoln No. 5
But all of the Davids attended No. 5 and only Ardith attended No. 9

Unknown lady & town
Confirmation at Trinity Church - Lincoln Township


??, ??, Ardith David, ??

??, Wesley Lage
Note the 2 large American Elms in the back right - wiped out by the Dutch Elm disease in the 1960s

Either Linda Burns or Linda Keesey - Ardith had a questionmark on back.

Written on back "At Ann Struve - August 1951"
Laura Lage, Ann Struve, ??, Anna (Lorenzen) Ehrichs?

Gertie Gruhn - daughter of Martin & Gertrude (Vogt) Becker
married Fred Gruhn and they later lived in Spirit Lake - one child, Don Gruhn
In the Lage house on the farm


Back: Gladys Mahnke?, Leona (Karsten) Brus, Christina Ranniger, ??, ??
Front: Alice Karsten, ??, Lisetta Derner, Laura Lage
February 12, 1954


Back: Minnie (Moeller) Sinow, Lisetta (Sinow) Derner, Laura Lage
Middle: ??, Ardith Lage, face half hidden, Iona Derner?
Front: Laura Derner holding Linda, Arletta Derner, Amanda (Moeller) Sinow


Back: John Derner, ??, Melvin Sinow, Milton Sinow
Middle: ??, ??, boy?, ??, Walt Lage, Herman Lage
Front: Lyle Eich, ?little boy?, ??, Roland Derner, Wes Lage

Sheryl unknown Kindergarten 1958

Friends

Curt Struve, Gary Odendahl, Ronnie Hill


Curtis Glen Struve
February 6, 1952 - December 2, 2018


Click to see the tribute
Curt Struve, age 66, of Manning, passed away on Sunday, December 2, 2018.
Visitation Thursday, December 6, 2018 4:00 PM - 8:00 PM Zion Lutheran Church, Manning
Funeral Service Friday, December 7, 2018 10:30 AM Zion Lutheran Church, Manning
Interment at a Later Date - Manning Cemetery
Ohde Funeral Home in charge of services.

Some wonderful classics in song, and made for TV specials - something we need a lot more of today!
In 1944, Frank Loesser wrote "Baby, It's Cold Outside" for his wife, Lynn Garland, and himself to sing at a housewarming party in New York City at the Navarro Hotel. They sang the song to indicate to guests that it was time to leave.

The song was sung by many duets since it was written in 1944: Esther Williams and Ricardo Montalban, Louis Jordan and Ella Fitzgerald, Bing Crosby and Doris Day, Dinah Shore and Buddy Clark, Homer & Jethro and June Carter, and many many more...

1964

My favorite character was "Bumbles the Bouncing Abominable Snowman."
I was 8 when I first saw this Christmas special and when I heard him roar and then hold the little doe - I covered my eyes - was he going to eat her?
Then in the end he puts the star on the Christmas tree.


Weihnachtsfest in Manning November 23, 2018

Click to see the fun

Sounds of Christmas
Manning Heritage Park November 25, 2018


Click to see the wonderful event

I've come across some Schroeder pictures that I'm getting help with confirming the IDs and trying to figure out who some of the unidentified people are.
Most of these pictures are connected to the Joachim & Christine (Hansen) Schroeder family.
If you can confirm/correct some of these IDs and know who the unknowns are please e-mail me ASAP.

This is the family I'm referring to and the pictures below it are the ones we need help.

Back: Thomas (1874-1956), William (1876-1935), Cornelius (1880-1914), Friedrich (1887-1969), Louis (1871-1963), Joe (1884-1983)
Front: Henry (1878-1952), August (1885-1983), Christina M. (Hansen) (1847-1926), Joachim L. (1847- 1939), Caroline (1882-1972), Herman (1890-1973)
The picture was taken circa 1907.
A daughter, Margaretha, born in 1872, had died in 1902

On back was written Verne Carlson - son of Henry Carlson who was the stepson of Bill Schroeder 1923
William's obituary shows that he did have a stepson Henry Carlson

Dora Schroeder - Tom's wife - Ferguson Studio in Denison

Fred & Adele (Marquardt) Schroeder's wedding November 19, 1912 - Lutheran Church in Denison
Attendants - her brother Frank Marquardt and his wife to be, Minna Ploog, married February 19, 1913.

Albert Joens

Written on back: Tom Schroeder kids - Henry & Kenny
J. Henry and Cornelius, the sons of Tom Schroeder's brother Cornelius.
The girl is the child of Dora & Tom Schroeder - Luella Adela Schroeder
We are not sure where the name Kenny came from - a nickname for Cornelius or just an incorrect name.

Tom Schroeder - Ferguson studion - Denison, Iowa

unknown kids - Buchan Studio Worthington Minnesota

No studio or other information

Written on back Tom Schroeder - Fred Schroeder & wife
A guess is that this wedding photo was Dora and Cornelius's wedding in 1910.
Dora was married twice, first to Cornelius, then to his brother Tom

Unknown WWI Veteran
If you can help with information/corrections - please e-mail me at your earliest convenience.

The end of the world!
Remember 1999 right before Y2K?

Some were warning about total chaos world-wide.
There was a concern that most computer BIOSes wouldn't know how to turn over to 2000 so they would revert back to "00" (1900) or "80" (1980) when the two-digit coding began for lots of PCs that left off the "19" and just used the last 2 digits of the year.
Now there were some very important issues that had to be addressed, and one thing we should have learned is to not get TOO dependent on technology, but I fear this aspect has been overlooked completely.
The more boxes I go through, the more stuff I find that I had completely forgotten about and in some cases, unfortunately did not make notes as to where/when/how I found/acquired some of these things. I think I found this next item and 2 others for Harold Schroeder and Arlo Dammann in the McMahon building as it was being torn down...or maybe in the old Greenbay Lumber building which was also part of the McMahon property.
No matter where I found them, at least I had the sense to grab them and save them - I doubt you'll find any others like this elsewhere.

What you have in your Manning collection/scrapbook/box/attic will help me with my Manning historical projects - you just don't realize it but when I work on something a person sends me I always find a nugget or two of history I've been looking for or never knew existed.
My cousin, Jon Ahrendsen, recently sent me 2 Carroll County Atlases. He took a few snapshots of family connections for himself and then forwarded them to me to show me some of the extras in the atlases.
The very first name in the very first snapshot caught my eye right away!
As soon as I saw Accola I remembered his name and that I was looking for proof he served in the military...lo and behold it mentions he served in Europe during WWII.
All I had in my notes is that Albert Claussen remembered that Wayne had served - no other information about him, other than his name that I had in the military database.

O. Wayne Accola
Wife: Eva (Ritchie)
Children: Clarissa, Eric
Member of Odd Fellows & Rebekahs
Methodist
Served in Europe during WWII
Source: 1963 Carroll County Atlas

Now this may not seem like much but try finding information and pictures for over 1000 Manning connected Veterans, so this information from the atlas is a gold mine.
First, I did not know his full name. Now I know I need to search for "O" as his first name initial. But more importantly I know he served in the military.
The other clues will help in my search for more information about him - I have his wife and kid's names, his church affiliation, and community clubs.

Down below I write about my recent scans of things I've saved over the years. Here are a few military related items that I didn't know I had on this specific subject. When I found stuff years ago I didn't always take a close look at exactly what I had but just knew that they are things that need to be saved.
I had Robert Kerkhoff's name in my WWII list but nothing else...not until going through my boxes of stuff did I realize I had something about him. When I have nothing about a person or topic, then something is a major find.
Here is a letter Robert sent to Ben & Loretta Sextro and Eddie Sextro is mentioned in the letter, too. This is page 1 of a 3-page letter.
This letter was sent shortly after the Battle of Luzon ended on August 15, 1945, and probably was the reason why "Luzon" was not redacted by the censor.

I have 4 short newspaper articles about this next Veteran, and even though it is just an envelope, it shows his handwriting, location, and rank at the time.
All of these little items add to the pieces of the puzzle about a person.

Patrick Francis McEnany to Ernest Dee Sutherland - WWII

I got side-tracked for a few days when I needed to reorganize some of the "stuff" I've collected/saved over the years.
I decided to scan just a "few" of the items I have...it seems I'm always scanning everyone else's stuff but never get any of my things digitized.
Here are a few items to take you down memory lane.
These first two envelopes had no letters inside but provide names out of Manning's past.
The first name Emmons was once a very prominent family in early Manning history. As soon as I scanned this envelope I sent it to one of the Emmons' descendants from out west who has been sharing Manning connected history with me. He was tickled to get this small piece of Emmons history.

From Orrin Emmons to Ralph Gordon Sutherland

From Fred Hassler in California to Ernest Sutherland
A ManCryCo (Manning Creamery Company) envelope.

From Ronald Masters, Manning chiropractor


Christmas greetings to the Seyller family

1950s Chamber Fair


Edward Henkenius Voc Ag Teacher 1963

FFA order 1963


1981 Centennial Cancellation - Coast to Coast


1981 Centennial logo - Manning Monitor

Sale of old school gym 1982

Rec Center membership renewal 1987


1982 Agriculture Appreciate Day in Manning
I've scanned lots of country school report cards but was surprised and tickled to run across something I had not scanned and frankly did not know existed.
These 4 cards show the tests my dad had to take/pass to graduate from 8th Grade in country school, so he could then attend high school in Manning.

Amos Kusel

The right side card was apparently the final testing in May of 1934 where he received his diploma.

Profile of Dave Kusel in grade school

I forget what year this was and who the teacher was but this profile was drawn in the new grade school.
An overhead projector light was shown against the student whose shadow was then projected on poster board that was hung on the blackboard.
Then the teacher traced around the shadow to make this image.
Next she cut it out with a scissors.
I'm guessing this was around 4th grade.
I'm curious if this was done when you were in grade school at Manning and if you still have your profile - those of you older or younger than me...


If you have items like I featured above - I'd like to get them to scan...that way they'll be preserved in my database.

Some will think "what a waste of time" - but they don't work with the community like I do and get requests for all kinds of topics...like recently where I was asked about the old Coke Mural that was on the south wall of the Corner Cafe.
Of course I knew there were at least 2 different Coke designs so I can let groups working on Manning history and restoration know about things they aren't aware of and can then make more informed decisions when they proceed.

The plans are to fully restore the old Coke mural in the near future.

So when I ask you for your old parade, school, community, family pictures to scan, I'll be looking for things like the mural that you wouldn't even consider or realize you have.

Coke Mural in 1948

2005 view

Did you know the old timers of German ancestry called this building "Eck" which means Corner...


1970s view of the newer Coke Mural


1960s view of the newer Coke Mural

1955 view of the Storz beer Mural


Storz beer Mural was there until at least 1961


1955 view of the Storz beer Mural

1913 view of "Banquet" Beer by Dubuque Brewing & Malting on Buhmann's Place
So again, I put out the plea to every Manning connected person to get me your old Manning stuff so I can scan those things and someday something I scanned in your collection may be requested by another Manning group.

A special thanks to Ken Borkowski for sending me quite a few obituaries for his Weems uncles.
Sadly, this is another large family that has basically disappeared from Manning.
An important family, like most, because so many of them served our country in WWI but most during WWII.

In case you weren't aware of it, I have been actively working on many Manning historical aspects since I set up my web page in 1996, one of which is the Veteran topic and I set up that military web page in 2001.

Then in 2009, I officially started working on a Manning Veterans' history book project.
I had assumed I would have published it by now but for many reasons it is going to be a much longer project than anticipated - BUT well worth it to do it the right way and as thoroughly as I can.

For instance, while it is nice to have the obituaries for those Weems boys who served, I don't have much military information for them and no original military photos scanned for Newton, Charley, or Earl.

I also just now found out about the burial site for John Hoffmann. I either forgot if I knew or just missed it while working on all of the Hoffmann stuff I scanned over the years, but thanks to Jim Stoffers who is connected to one branch of the Hoffmann family, he brought it to my attention that John is buried in Hawaii.
John was killed in a plane accident somewhere between India and China while serving in the Africa Campaign.

National Memorial Cemetery of the Pacific in Honolulu, Hawaii


John is buried in grave 124 of Section A in the middle of this map - the long rectangular area.

I also didn't have the company he served under, so little by little I keep gathering more military information about the over 1000 Manning connected Veterans.

We all lose friends and relatives but to have someone in your family get ripped away - killed overseas fighting tyranny is something hard to comprehend. Because of working on Manning Veteran history I understand much better now, while growing up with the kids of the parents and siblings of these great Manning men who sacrificed so much, that even into the 1960s, 70s, and 80s, there was a terrible pain with the parents/siblings...while the kids in these families who were my age probably didn't fully understand either, since they never knew their uncles.

Now is the time to fully honor those Manning Veterans and their families who sacrificed so much, along with all of the other Manning Veterans who served by getting pictures, information, documents, etc to me to scan and use in the Manning Veterans' book.


It would help to speed up the process and for me to get more detailed and thorough information about these Veterans if more family members would come forward and help out.

History can be as complicated or simple as people make it.
What's wrong is when self-appointed "history police" take it upon themselves to be the ones who determine what history we should keep and what history they feel needs to be destroyed...they are the "book burners" of today.
They spout all kinds of sophomoric statements, which most of the time have no basis in fact or historical perspective - only what they believe their truth is, and anyone who disagrees with them is evil or represents what they claim is bad.

I saw this item on E-bay and purchased it. It caught my eye from the standpoint of several historical aspects so I felt it needed to be preserved in my Manning Historical Database.
More commentary about this item coming...

There are so many ways to preserve and present history...pictures, video, audio, written words, and sadly, in many cases - nothing is done so individuals and events just disappear completely over time.
In 2016, I sat down with Orland to get his military story and also his "Manning" story.
Below is a link to one of the audio sessions I had with Orland. I'm using this audio and other sessions to create a story about Orland's life...
One thing nice about capturing audio is you get to not only hear the voice of the person featured but you get to hear his laugh and inflections in the way he uses words.
The audio is about 1 hour long. I removed some of the dead space and less important parts of the conversation and hope that you will take the time to listen to Orland talk about some of the highlights about the Manning Ag Center history.

Orland Fara remembers...February 2016

An observation I made during Orland's funeral was the lack of attendance by business people and Manning citizens in general. I realize many of them paid their respects at the viewing the day before and the church is relatively small but having attended funerals for 50+ years and knowing Manning history...society has changed a lot - it was quite common when a businessman passed away years ago that the businesses on Main Street closed down during the funeral and most of the owners attended the funeral.
Here are just two examples.
Ulysses L. Patton
July 30, 1908
ONE OF OUR OLDEST PIONEER CITIZENS PASSES AWAY LAST SUNDAY AFTERNOON.
Was a Member of the City Council for Fifteen Years and on School Board for Nine Years.
Mr. Patton has been in the stock business in Manning for a number of years and was associated in the business with his son, Dwight, at the time of his death. As a token of the esteem in which Mr. Patton is held by the business men here every place of business in the city was closed from 10 to 12 o'clock, during the time of his funeral and all public work was suspended the entire day.

John Frahm, Prominent Business Man Died Tuesday
Entered Into Rest May 28, 1940 At Home Manning
The spacious funeral home and every, available place around the premises was occupied by friends during the services. Every business place in town was closed in his respect during the services.
The deceased leaves many memories and some heritages which will endure through Manning's history. He was one of the towns leading citizens; a man of pleasing personality; jovial; kind and honorable. He was a good friend to have and he had a host of friends. The Chamber of Commerce, Manning, 3-Mile House and 5-Mile House Schuetzen Verein, of which he was a member, and other organizations always found him a willing worker and liberal giver. The town and community will feel his departure in losing a faithful helper and progressive citizen. He was a faithful husband and a kind and loving father in his home and gave himself unselfishly for the comforts and good of his family.

Military honors

Another reason why more citizens should have attended the funeral was to honor and show respect to Orland for his military service...a Veteran of the Korean War.
Now these comments are solely my own and not intended to judge/criticize anyone but just as an observation of change over the years.
Orland Fara


June 25, 1931 - April 22, 2018

Visitation Wednesday April 25, 2018 , 3:30 PM - 7:00 PM at Ohde Funeral Home, Manning
Funeral Service Thursday April 26, 2018, 10:30 AM at First Presbyterian Church, Manning
Visitation resumes at church at 9:30 AM.
Interment with Military Honors will follow the funeral at the Manning Cemetery
More information and pictures coming...

Please visit the Manning Exchange for local news, articles, and information...a work in progress.

Many upcoming events.

Korean War Veterans continues


There are lots of Manning Veterans of the Korean era with no pictures or information.
Will you be in the Manning Veterans' book???
Unless more post-WWII Veterans come forward there will be a lot of 1946 to present day Manning connected Veterans missing from the book.

For those of you who are occasional visitors to the Manning Exchange - please make sure to click on the "archived articles" section where previous featured stories are kept.

Click to visit the Manning Exchange

1 example from the Logeland Studio wedding packets.

There are still quite a few Logeland Studio wedding packets available.

Click to read about this important project.
It will help to financially support the Manning Veterans' history book project.

What makes up a community?
Just ONE person
who is a son or daughter
who is a brother or sister
who has a school chum
who is related to someone in that town
whose friend has a friend in that town
whose friend is related to someone else in town
who may have moved away but still thinks of the place they grew up as home
We would like to hear from you, the "1983 Leaders of Tomorrow" who have relatives and chums in your hometown of Manning, Iowa.
In their own words
Attention "1983 Leaders of Tomorrow"


Who is the sister of the meteorologist linked below?
Click to see the answer in her own words

Who grew up on a farm south of Manning, has chased tornados, and is now a meteorologist for the National Weather Service?
Click to see the answer in his own words

I have been receiving questions from various "1983 kids" about what type of information we would like them to write about.
Please read through the meteorologist's story to get ideas for you own personal write-up.
Then send me an e-mail so we can work out your story.

Note: Your story does not have to be as thorough as found at the link above but at least send us a couple paragraphs to bring us up to date from 1983. Here is the DIRECT link to the 1983 web page.

Parents of the "1983" kids - please encourage your children to send in their updated information and any pix they may want to include.
Sometimes a little nudge by mom or dad will get the ball rolling!
Each 1983 "Leader of Tomorrow" has interesting family history.
Here are the names of the "1983 kids" who we are looking for an update from...
Aaron & Courtney Potthoff, Adam Croghan, Andrew & Amanda & Brandon Puck, Alex & Abbey Ranniger, Allison & Megan Keese, Angela & Heather & Michele Hass, Angie & Alan Irlbeck, Bradley Christensen, Bryan & Nathan Rohe, Chelsea Souter, Christin Ann Fara, Christopher Wegner, Cole & Ty Henderson, Dale & Vanessa & Derek Hargens, Daniel Wayne Tibben, Daniel & Janelle Stribe, Dawn & Derrick Rohe, Dawn & Michelle Willenborg, Elizabeth & Jamy Zinke, Ericka & Andrea Ehlers, Gary & Beth & Tim Ferneding, Heather & Jessica & Jimmy Switzer, Jackelyn McKeighan, Jamie Jo Irlbeck, Jeffrey & Joey & Jeremy Irlbeck, Jeffry & Kelli & Jason Lorenzen, Jeremia Rex Macumber, Jennifer & Jason & Renee Knueven, Jennifer & Jeremy Misselhorn, Jeremy Puck, Jessica Rasmussen, Jill Kienast, Joe Stein, Joseph & Mackenzie Hinners, Kasie & Andrea & Amy Lorenzen, Kenzie Kae Kerkhoff, Lauren & Shad Bauer, Marte Wanninger, Matthew & Mandi Weitl, Melissa & Angie Pfannkuch, Michael & Amy & Jeremy Kasperbauer, Michael & Michaela Hargens, Melissa & Michaela Vinke, Michael & Matthew Siepker, Michaela & Crystal Ehlers, Natasha Vonnahme, Ryan & Rachel Pfannkuch, Sabrina Lee, Sarah Kaszinski, Sheri & Trena Bell, Tara Zeman, Stephen & Ryan & Darren Andersen, Tonya Jo Wurr, Tiffany & Michelle Jahn, Tim & Matt Hugeback, Brian & Katie & Steph Beck, Troy & Robin Wanninger
If you send me some information about yourself, I may also be able to find some pictures of your parents, grandparents, family members that I have in my database (as shown above).
We can use them in your story along with your "1983" picture.
We'd like to hear from you !!!
What ever became of the
1983 "Leaders of Tomorrow"
Have some of your "Dreams" come true?

"Let it be known that he who wears the military order of the purple heart has given of his blood in the defense of his homeland and shall forever be revered by his fellow countrymen."
George Washington, August 7, 1782
Just as a reminder: the Manning History book committee continues to work on a Manning area Veterans' history book project.
For those of you who are Veterans or have/had Veterans in your family - will you come forward?
The history book committee will do their best to get as many pictures and information about the 1000+ Manning Veterans but we can't do it all by ourselves.
How many small communities do you know have published 5 history books? The first one was the History of Manning 1898, then the 1981 Manning Centennial book, next the 2006 Manning Quasqui book, and most recently the 2009 Manning School history book. Probably the last book to be published will be the upcoming Manning Veterans' book - unless someone comes forward in the next generation to take over these projects after I'm gone. Will you help with the Veterans' history book project? If you are a Manning connected Veteran or are presently serving and do not submit your military connected pictures and infomation you probably won't be in this once-in-a-life-time Manning Veterans' history book. With a limited number of volunteers we can only do so much on our own but will try to get pictures of as many Veterans as we can. There are over 1000 Manning Veterans so we have a long ways to go before the book can be published.
Manning Veterans are slowly coming forward and below is another example. We hope to eventually get more pictures and information for Mike to put in the book but for now this is what I have to show to you.
Amos Rutz WWII
One thing that many Veterans and people who are submitting information have not fully understood is that this next Manning history book is specifically a Veterans' only book. It won't be like the Centennial or Quasqui history books were, where there is a Veterans' section along with other community aspects. We are aiming for a 2-volume book (around 1090 total pages) which will really be unique!!!
This book will be ALL Veterans' information (and the post auxiliaries) - hence it won't be a "Name, Rank, and Serial Number" only history but we want a complete history for each Veteran.
For instance - below is Louis Boell's picture and the information that was published in the Veteran section of the 1982 Aspinwall Centennial history book. It has the basic information but we are looking for more and I spoke to Louie by phone and he sent more pictures and information - also for his brothers.

To see what Louis submitted click on the link underneath "Are you a Manning Veteran" shown below.

Note: we also want some family background such as parents and grandparents. All too often you will only see just the Veteran's name with their basic military information but without the family connections it will be difficult for future historians and genealogists to know for sure who this person belongs to.

Are you a Manning connected Veteran?

I would like to hear from you!!!
We are starting a Manning Veteran history book project and if you don't come forward you may not be included in the book. NOT because we want to intentionally leave you out but because you didn't come forward.
Same goes for those of you who have Veterans in your family who have passed away. If you don't come forward and help by submitting Veteran connected pictures and information your Veteran may not be included in this once in a life-time Manning Veterans' history book.

Please e-mail me about your Veteran questions manningveterans@davidkusel.com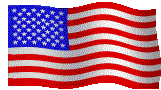 The United States flag
is proudly displayed here and NO other flag is as IMPORTANT!
1 Manning citizen served in the War of 1812
48 served in the Civil War
1 served in the Indian War
3 served in the Spanish American War
300+ served during WWI
550+ served during WWII
87+ served in the Korean war era
65+ (more names need to be found) served in the Vietnam era
55+ (many more names need to be found) served from 1975 to present
26 paid the ultimate price with their lives defending the U.S. Flag
Are you a Manning Veteran?
Are you currently serving and have a Manning connection?
We are starting the Manning Veterans' history book project
Don't wait until you see "Deadline" or it WILL be too late!!!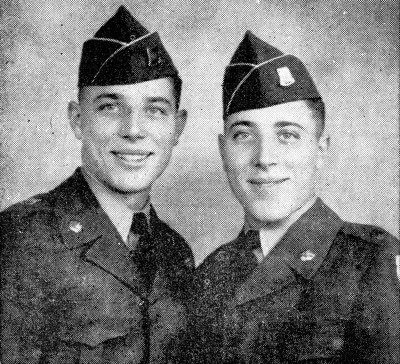 Click to read promos for the Veteran book


There are a lot of WWI and some WWII Veterans pictures with no IDs.

Before you spend time scanning pictures
please look at these instructions


I appreciate your efforts scanning pictures for me but if you only make low resolution scans you are really wasting your time. High resolution scans are the best and only way to really preserve those old pictures.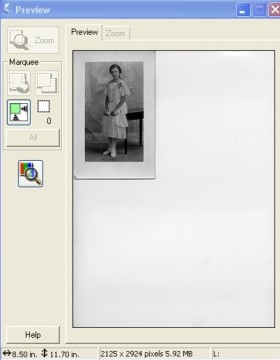 Click to see the tutorial
If you simply don't want those old family pictures you inherited please don't throw them - send them my way.
A lot of times I can recognize a face or location in those old pix.
---
One thing to keep in mind while you are looking for pictures - if they are glued in old scrap books please do NOT try to pull them out or cut them out. I can scan the whole page of the scrapbook and crop out the pictures you want to use in the book. If you attempt to forcibly remove the pictures you will probably damage them and when I scan them that damage will probably show up. This means I'll either have to use my graphics program to touch up the damage which can take a lot of time, or if they are badly damaged I just may not even take the time to scan them.