Everly Brothers "Till I kissed you" 1959

As I continue to scan the Voge/Lamp collection, I found another Friendly Neighbor Club booklet and this one had a picture on front, so I need more help again with IDs.

1958 Friendly Neighbor Club


Standing: 4th Ila Grimm
Seated: 3rd Amanda Lamp
I want to go into low resolution and default scanning, which way too many people use and then send me those poor quality and basically useless images that can't be used for proper restoration and preservation.
The 3 images below are of the same picture used to make the above scanned image.
Most people either don't have the scanning skills/experience and/or just don't take the time to properly scan their old pictures.
The worst situation is where people use the scanner's default settings which generally makes the target size of the scan the actual size as the picture.
Some people will increase the resolution - either by increasing the target size or the DPI. This helps a lot but most people either don't understand or take the time to use the other pre-scan adjustments.
While you can post-edit the picture, it is best to adjust the settings before making the final scan into your graphics editor.
Then the last thing is most people either don't know how or take the time to digitally repair/touchup the image - things that you can't do during the pre-scan.
So I'm again showing examples of poor/improper scans that most people make and then compare the properly scanned image and partially repaired image above.
Which one would you want? I will assume you choose my way of scanning above and this is why I'm constantly asking people to please get me their pictures/documents to scan with my professional equipment and software and 23 years of digitizing experience.

Typical low resolution scan with no adjustments - the size of the picture


Adjustments initially were high resolution but I resized it to match the picture size above.
But no other pre-scan adjustments.

For this scan, I did all of the pre-scan adjustments and made it high resolution but resized it to match the top picture and the one just above that has a "foggy" look.
There is one big difference with this picture as compared to the top picture. Can you find it? I did some post-editing and will explain in a few days what I did for those of you who won't figure out what was done to partially digitally repair it.

Now I know what some people will say who are willing to work with me but will still insist on scanning their pictures and then e-mail them to me...you will bump up the resolution and do some pre-scan adjustments, but basically you still won't make the quality scans I make, along with the other options I decide during the scanning/saving process.
So please consider bringing/mailing me your original photos, documents, and history to scan.

If you are Norman Gosch's daughter who happens to read this message - please e-mail me, the 2014 e-mail address I have for you bounced back.

Three people so far have e-mailed me about some errors they saw in the Kroeger feature below...
I know a lot of people today won't take the time to "read" so I'm going to repeat this comment/request again at the top of this feature.
If you find errors or think I have an error in my information - PLEASE e-mail me.
Another thing unique about my historical database and myself is that I don't think/know I'm always right.
Some people will later tell me they didn't e-mail me about an error because they didn't want to hurt my feelings...to the contrary, I tell them I'm mad at them when they don't tell me about errors I have.
This is a big problem on those ancestry/genealogy websites that "charge" you for the privilege to share all of "your" hard work on their sites so they can make money. When the first commercial ancestry site started back in the mid 1990s I used a guest login in. After finding a ton of errors submitted by one of my relatives, I never went back.
Way too many genealogists/historians "KNOW" they are right and even get mad if you question their facts.
Now I realize there is also a lot of accurate and good information out there on various websites - I just prefer to share it freely, with NO logins, passwords, and NO charge/Ads, and I'm open to being corrected.
This is the big difference in my web page work compared to most other sites.
---
I'm going to try again to show people how unique my historical work is (this is not about bragging but to get more people convinced to get me their old pictures and history to scan).

For the most part, people who work on their family genealogy, will skip right on by old pictures they or a relative have in their collections that are NOT related to them. Generally those non-relative and unidentified pictures just get thrown away or put in a box that gets hidden away and forgotten about.

Over 30 years ago I figured out that I was missing out on a lot of Manning area history/pictures by working ONLY on just my family genealogy.
I had noticed how there were so many non-relative pictures in my own family collections and other family collections of the area I had been looking at, that I wondered if those Non-family, Non-related people might have some pictures of my relatives.
Almost without exception, I end up finding at least one picture, if not more, of my relatives in other family collections I work on and scan, who I have no relation to.

Please follow along below to see how many family connected pictures I have for the Kroeger descendant who very recently contacted me by e-mail and is looking for family names highlighted in bold below.
Now I realize this feature story will appear to jump around a lot but it really shows how interconnected the Manning Family is and why I work on it, RATHER than my own specific family history.

The most important aspect is how many different family collections I've scanned that had pictures of her family...some who are related to her and others that have no connection to her, other than way back those families were friends/neighbors and shared a lot of pictures. So please note whose collection each picture came from.

So by scanning any/all Manning family collections I can get my hands on over the last 23+ years, I now have a non-specific and the broadest database of a community's history.
I am not "historically prejudice" in that I want to scan any/all aspects of Manning history - NOT just one topic, subject matter, or family.


Here are 3 scans sent to me by the Kroeger descendant. She is looking for help with IDs, so if you can help please e-mail me.

Ohrt family


Back: Hans, Henry
Front: ??, Magretha, John Timothy, Wilhemina, ??, Dora

Minnie (Ohrt) Gosch children


Not sure of order: John Hans, Otto W., Ella Dorothy, Emil Herbert
This next picture is Henry Kroeger and I'm trying to determine for sure if the picture further down below of the man with the hogs is also Henry Kroeger.

Henry Kroeger
Biehl, Ohrt, Kroeger, Gosch, Oeser, Fonken
These are some of the Manning family names that another one of my new Internet helpers is looking for information and pictures to help with her research.
She sent me 3 obituaries I didn't have: Wilhelmina Biehl, Hans Gosch, and Ella Kroeger, and they are now posted on my obituary web page.
I'm searching my database and figuring out who she is related to. I'll be showing some pictures over the next few days I have that connect to her direct family, but I haven't determined how she is related to other people with the same last names of pictures I have.
It takes time doing this, so if anyone else is related to these families and can help us - please e-mail me.
Remember, I'm not related to these families - at least nothing close, so please don't e-mail me and leave off first/last names or write grandmother/grandfather, etc., but list their full names.

Wilhelmina "Minnie" (Ohrt) and Henry Biehl
Minnie was known as "Grandma Biehl" to everyone in the neighborhood.
The Biehls lived at 104 Center Street
This picture came from the Ohrt collection I worked with in 2017/18.

1945 John & Lena (Biehl) Oeser from the Amanda (Mundt) Puck collection
Not sure if/how Lena is connected to these other Biehls.
Please realize that while I'm constantly proofing and trying to make sure I have the correct information, if you find errors or a picture misidentified, please let me know.
The starting point is with the Kroeger family for my new contact, and then the other names married into the Kroeger family.
I also found out that Orville Kroeger is a cousin to my new contacts dad, so I'll start with the Kroeger name in my database.

Identified as Henry Kroeger, Orville Kroeger's dad
Above/below from the Virgene Kroeger collection


Inez, Gilbert, Orville Kroeger


Orville's baptism certificate


Virgene (Kruse) Kroeger beauty shop in Westside

Virgene & Orville Kroeger - basement of First National
1500 cookies were served December 1986 Weihnachtsfest

From Dora to her sister, Anna (Mrs. Fred Kroeger)


Postcard from E-bay

There were several Kroegers who attended MHS: Dorine former 1941, Verna 1944, and Marlene 1951.
I know that Dorine is connected to the family above (will go into that more later), but I'm not sure about Verna & Marlene at this point...

Marlene Kroeger & Robert Genzen - 1949 Homecoming in the old Manning high school gym.

Dorine was a classmate of my mother who graduated in 1941


Dorine Kroeger - former member of MHS 1941
From the Bernice (Karstens) Schroeder collection
Dorine was the daughter of Otto and Ella Kroeger
stepdaughter of the late Rose (Brandt) Kroeger
Dorine was raised by her grandmother Minnie Biehl in Manning, after her mother died at an early age.
Ninth Grade Graduation 1938 on the steps of the old grade school

Edwin Perrin Lynn (Principal) and Rosemary Gleason (Class Sponsor)
Back: Elmer Meyers, Virtus Hargens, Norman Rothfolk, Wayne Witt, Burdette Schroeder, Dorothy Dethlefs, Lyle Hoffmann, Dorothy Ehrichs, Frank Bliefert, Ruth Schelldorf, Alice Musfeldt, Lucille Lamp, Pauline Cramer, Mary Campbell
4th: Roy Struve, Gene Strathman, George Wegner, Elvin McConnell, Betty Grelck, Norma Dietz, Anetha Graves, Viola Rostermundt, Lorraine Kuhl, Patricia Lawbaugh, Leola Keat, Phyllis Witt
3rd: Harold Neal, Robert Rostermundt, Marjorie Kuhn, Virginia Vandeman, Rozora Kuhn,

Dorine Kroeger

, Mary Jane Fritz, Joyce Jensen, Virginia Greteman, Deloris Wood, Marian Arp
2nd: Robert Kuhse, Warren Wegner, Dale Bingham, Leone Conklin, Leola Fairchild, Helen Kampen, Marion Ranniger, Velma Steen, Deloris Kuhse, Maxine Joens, Genevieve Blum
Front: Leonard Frahm, Keith Wunder, Marjorie Stangl, Lyle Eich, Louise Kuhl, Daryl Mohr, Donavieve Anderson, Warren Petersen, Joyce Hunter


Now I'll go into the Gosch family.
In 2003, I was contacted by Norman Gosch. Never met him in person, but we e-mailed back and forth quite a bit...a very friendly person, and he was willing to share with me. He was a Veteran so he sent me his military story and a picture. He also didn't know a lot about his dad's (Emil) side, because he was 10 years old when Emil died. But he sent me this information that I compiled.
There is reference to Bernice (Mundt) Spiese which I'll go into more below.

Emil Gosch picture is in Bernice Spiese folder.
There is an Elsie Ohrt, daughter of Hans Ohrt also in Bernice's folder.
Norman Gosch believes that Bernice's picture of Emil Gosch is his father.
Norman was about 10 years old when Emil died.
Emil Herbert Gosch married Mamie Wegner.
Mamie is sister of Helen Petersen and Milda Peters.

Emil was born April 1, 1901 in Manilla and died July 18, 1935
Emil's parents were Hans Gosch who was married to Minnie Ohrt
Hans died in 1903. But before he died they had 4 children:
Emil born 4-10-1901
Ella born in 1898
John born in 1892
Otto born in 1896

Minnie (Ohrt) later went on to marry Henry Biehl after Hans died.

So we are not sure who Elsie Ohrt might be and I haven't tried to pull up her picture yet on your website.

Emil is the father of Norman Gosch.

Emil & Mamie worked on the Hassler farmstead then later on moved to a farm northwest of Manning which was owned by Minnie & Henry Biehl.

Emil Herbert Gosch and Mamie Dorothy Wegner were Norm's parents.

Emil Gosch from the Bernice Spiese collection
Norman had never seen this picture of his dad until I showed it to him.

Elsie Ohrt, daughter of Hans Ohrt from the Bernice Spiese collection

Now we'll go back to more Gosch pictures I have in my database.

Norman Gosch
Picture from the Wegner/Genzen collection

Norman was drafted into the army on February 6, 1946. After basic training he was on a ship heading out to what was rumored to be Okinawa, but ended up in Korea. He served with the 31st Infantry, serviced, operated and made minor repairs on 1 1/2 and 2 1/2 ton military trucks. He also transported equipment and supplies in varying weather conditions on all kinds of roads as well as performing guard duty. He was discharged on April 1, 1947, with the rank of Private First Class.
He then married Manning native, Patricia Siem, daughter of Pete and Elsie Siem.

In 2014, one of Norman's daughters e-mailed me after finding my web page. So I asked her about more pictures and information about her family and she sent me quite a few pictures to scan.

Norman Gosch on the left
from Norman's daughter
This next item also came from his daughter. Like so many Veterans, they are very humble and don't think their story is all that important and only give just the basic information if they agree to submit something.
Well fortunately, his daughter sent me this time-line of Norman's service - unfortunately he never finished it, but it gives more specifics on his service than the version he sent me.
NOW I want to be CLEAR!!! I'm not criticizing Norman, but trying to encourage other Manning Veterans to submit more details, specifics, pictures, and information about their service.
Their service is certainly as important as this Kroeger genealogy feature and look at how much I'm showing about it...

Norman's hand-written military diary

SS Marine Devil - troop transport that Norman references in his diary.
Here are some Gosch/Siem/Wegner family pictures


Norman's brother Roger Gosch - from the Wegner/Genzen collection

Norman Gosch from the Wegner/Genzen collection

Emil & Mamie (Wegner) Gosch from the Wegner/Genzen collection

Emil Gosch and George Peters from the Wegner/Genzen collection
The carriage house at the Manning Heritage Park


Emil & Mamie (Wegner) Gosch from the Wegner/Genzen collection

Milda (Wegner) Peters & Mamie (Wegner) Gosch from the Wegner/Genzen collection

Mamie Gosch with Norman from the Wegner/Genzen collection

Patricia (Siem) and Norman Gosch from the Wegner/Genzen & Peters/Wilhelm collection

Patricia Siem from the Wegner/Genzen & Peters/Wilhelm collection

Patricia Siem with her brother Lester Siem from Norman Gosch's daughter

Pete & Elsie Siem from Norman Gosch's daughter

Patricia & Geraldine Siem at 103 Sue Street from Norman's daughter
Note the old grade school across Sue Street to the east

Now we'll go back to more Ohrt pictures I have in my database.

Minnie Biehl, Hans Ohrt, Katherine Fonken from the Ohrt collection I worked with in 2017/18

Katie Ohrt, Katherine Fonken from the Ohrt collection

Elsie Ohrt & Herb Kroeger from the Ohrt collection
Ohrt family


Back: John, Hulda, Julius, Katie (Frahm)
Front: Lillian as born July 1898
from the Kuhse/Mackin collection
Ohrt family older


Back: Hulda, Julius, Lillian
Front: John, Mildred, Katie
from the Ohrt collection

Lillian Ohrt baptism certificate from the Kuhse/Mackin collection

Lillian Kuhse, Katie Ohrt, Mildred Plummer from the Ohrt collection I worked with in 2017/18

Nellie Mohr & Julius Ohrt from the Ohrt collection

Back: ??, ??
Front: Lillie Ohrt, Hulda Ruhde from the Ohrt collection

Mildred (Ohrt) Plummer from the Ohrt collection

Possibly Hulda (Ohrt) Ruhde from the Ohrt collection

Gladys (Ohrt) Sonksen from the Ohrt collection

Clarence Kuhse who married Lillian Ohrt from the Kuhse/Mackin collection

Julius Ohrt on the farm just northwest of the Milwaukee RR tracks in Manning from the Ohrt collection

Leonard Ohrt farm from the Frank Ehrichs collection
Not sure who Leonard was and where the farm was

February 11, 1931 Lyle Joens on the Henry Ohrt farm from the Gehlsen/Joens collection
Henry Ohrt married Emelia Hagge
from the Fonken/Cook collection

Back: Hico Fonken, Anna Fonken, Anna Flenker, Grace Martens, Dick Fonken, Herman Fonken, George Fonken, John Fonken, ??
Front: Albert Fonken,

Katherine Fonken

holding Grace Fonken, Albert Fonken, Grandma Geske (Bunjer), Grandpa John, Lizzie Fonken, William Fonken, August Fonken, John Fonken
All of the Herman Fonken children were born in this home on the farm 5 miles north of Manning.


I have a lot more Ohrt pictures but they are another generation or two younger.

If anyone can help with IDs, connections, has more pictures and information for these families, please e-mail me.


I hope this will encourage more people with Manning (especially military/Veteran) connected pictures and history to get it to me so I can scan it with my professional hardware and software and 23 years experience digitizing things.

We lost another Manning connected Veteran.
I have no military pictures or information for him - so if any family member can help please e-mail me.

Douglas Kruse


September 15, 1944 - February 11, 2019

Click to see the tribute

Lamp update
Every now and then I'll run into old Valentine & Christmas cards.
I will usually scan a few of them if there are full names and messages. Amanda Koester kept all of her childhood cards and while it takes a lot of time to scan them, I fear that I won't run into as large a collection anymore, so I better scan what I can still find...so many are just thrown away or sold at an estate sale or on e-bay, where they'll be gone forever from the Manning family.
The fun thing is you can see the hand writing by a lot of different Manning area citizens, along with signatures. Unfortunately, most of the time only the first names are signed, but I'm able to figure out some of the last names or find a card from another year with the full name.
If you can figure out who some of these people are because you grew up in this area and even knew some of them, please let me know.
These Valentines are from the 1920s and 30s.

Nahnsen, Lally, Ehrichs, Anthony, Koester

Heinie Otto, Elsie & Marcus who I believe are Kuhl

Pruter, Claussen
As I continue to scan the Voge/Lamp collection I run into all kinds of pictures. Here is another first...a farmer with binoculars. Now I realize that farmers had binoculars years ago but this is the first picture I've run into of a farmer holding one.
Another first to scan is the gas-powered reel mower in the back. I've scanned pictures of the hand-powered push mowers like this but not until now have I run across a power mower.

1956 - I believe this is Herman Lamp - he is holding a set of binoculars.
Behind him is the power reel mower.
When I scanned this picture of 6 men on horses I thought about some of our genius politicians who want us to go back to those days.
I'd gladly buy these "expert" politicians, horses if they'll grow the food and care for the horses and themselves with their own hands, live in an old wooden uninsulated farmhouse, and actually have to go out into the environment and do physical work for a living and to survive.

I believe these are some of the members of the Lamp family.

In between all of the tributes and other projects, I'm back to the Voge/Lamp collection and continue to find "first-time" items.
When I ask Veterans and family members of deceased Veterans to bring me more than just pictures, documents, and memorabilia, basically I'm looking for anything connected to the Veteran - below is one reason why...
Before you scroll down and read about this item - try to guess what it is.
As you'll see, I like to be thorough when documenting historical items, and especially unique WWI items for use in the Manning Veterans history book...why I prefer to do the scanning with my equipment/software.

Herman Lamp - WWI

Razor kit

1 razor head, 2 handle, 3 two chrome holders (6 razor blades per packet)

Razor packet - front and back
Star Cru-Steel, Kampfe Brothers, New York


Razor with protective paper sleeve
Here is another first for me to scan - WWI American Expeditionary Forces pin


What the original pin looks like


Digitally touched up

Along with the above items were several medals and a uniform stripe.
A troubling situation I find when I run into old military medals is oxidation is ruining so many of them. Most people don't realize it is happening, even with the medals that were so carefully placed in displays or kept in their original boxes.
I've looked into what can be done to remove this corrosion and how to slow down future deterioration but have never tried it. I may with one of the Lamp medals, after visiting with the family.
Below you'll see an example of how bad it is on one of the medals. Fortunately Herman had 2 of the same medals so I scanned the ribbon with the bad medal and scanned the single medal that didn't have as much corrosion and merged the ribbon with the medal.

Medal with the worst corrosion - this is more than just surface damage it severely pitting into the bronze.
88th Infantray Division that Herman & Gerhardt Lamp served with.


Medal that I digitally cleaned up and merged with the ribbon.

Stripe that Herman kept his medal box

Victory Medal - front


The Great War For Civilization - back of medal
This medal was sent officially from the US Army.
According to the inserts, Herman was suppose to acknowledge he received it, but didn't.
I'm glad he didn't so this way I have scans of them.


Box the medal was shipped in.

Information

Envelope to be used for the response...

Form to use for acknowledgment of receipt.
Simply amazing graphics


Patriotism was evident nearly everywhere in the past.

Not nearly the same today where some people refuse to stand for the National Anthem and some schools don't say the Pledge of Allegiance.
Even more basic back then - students were honored and rewarded for something as simple as promptness and attendance.

The reverence toward Christian sacraments is shown in these amazing certificates - this one is 16x12 inches.

Amanda Koester baptismal certificate

Kristin Nelson
Kristin Sue Nelson, 53, died unexpectedly February 1, 2019. She was the daughter of Karen (Rix) Snyder and D. Kent Nelson, granddaughter of Art and Ila Rix, and niece of Diane (Rix) Weitz. She did not let having Down Syndrome deter her from living an active and abundant life. She is survived by her mother, stepfather Errol Snyder, brother Marc and wife Jen, three step-siblings and many loving relatives and friends.

Click to see the tribute of the Rix family

In December I ran across a number of obituaries I didn't have and one was of a local resident who had passed away way too young.
So I set up a family tribute. I had quite a few pictures of her family members but not any senior or close-up pictures of her, so I did what I do best - whine and beg for pictures.
I received a call recently from her sister who happened to see the tribute and my comment about not having any senior pictures...well here is a scan I made of one of those small pocketbook senior pictures of her.
I think most people will agree that showing pictures of people I document and write about is a lot better than no pictures.

To find out who she is click on the "What's new in 2019" link on the left and then click on "Justice" and you'll find out...if you don't already know.

Recently received a message on my guestbook from our historical "sister-city" of Bloomfield, Nebraska...
Check it out. You might recognize one of the names in the post.

They are working on their Civil War Post history.

If you missed it, I now have the weblink to the Bloomfield feature on the "What's new in 2019" link on the left side frame.

Dick Anthony

January 19, 1949 - February 11, 2019

Dick Anthony was drafted into the army on March 3, 1969, at Carroll, Iowa. He took his basic training at U.S. Army Training Center at Ft. Lewis, Washington.
He was assigned to Combat Engineer Training and Advanced Individual Training (AIT) for eight weeks at Ft. Leonard Wood, Missouri.
From August 1969 to August 1970 he was with the Combat Engineer Company C, 14th Engineer Battalion Fire Base Nancy near Quang Tri City in North Central Vietnam.
He received the Army Commendation Medal while serving there. His last six months were spent at Ft. Knox, Kentucky, serving as mail clerk.
Dick was discharged as Specialist 4 in March 1971.




Dick Anthony

Funeral Service Dahn and Woodhouse Funeral Home - Carroll, Iowa Saturday, February 16, 2019 1:00 PM
Visitation will be held at the funeral home from 12:00 P.M. on Saturday until the time of service.
Dick Gilmer Anthony, age 70, of West Des Moines, Iowa, passed away on Monday, February 11, 2019, at Kavanaug House Hospice in Des Moines.

Funeral service will be held at 1:00 P.M. on Saturday, February 16, 2019, at the Dahn and Woodhouse Funeral Home in Carroll with Chaplain Angelo Luis of St. Anthony Regional Hospital officiating. Casket bearers will be Allen Stribe, Terry Anthony, Chad Anthony, Todd Anthony, Justin Anthony, Jarad Anthony, and Steve Brinker. Burial will be in the Carroll City Cemetery.

Visitation will be held at the Dahn and Woodhouse Funeral Home in Carroll from 12:00 P.M. on Saturday until the time of service. Funeral arrangements are under the direction of the Dahn and Woodhouse Funeral Home in Carroll and online condolences may be left for Dick's family at www.dahnandwoodhouse.com

Born on January 19, 1949, in Manning, Iowa, he was the son of Gilmer and Ida (Gruhn) Anthony. Dick grew up on his family's farm near the 5 Mile House in Crawford County. His education included both Ar-We-Va and Carroll High School and graduated from Carroll High in 1967. He was drafted into the United States Army following high school and served for two years stationed in Vietnam. Following his military service, Dick returned to Denison and was married. To this union two children were born, Troy and Tina. He was later remarried to Donna Stuhr in 1996. The couple lived in Des Moines where Dick worked for the United States Postal Service until his retirement in 2008. In retirement, Dick thoroughly enjoyed life taking many trips to Okoboji and Colorado, fishing, attending his grandchildren's activities, walking with friends, hosting family gatherings, and his Maltese dogs.

Dick is survived by his children: Troy Anthony of Des Moines, Tina Anthony of West Des Moines, Heidi Sharp (Brant) of Des Moines; eight grandchildren: Breanna (Jared), J.T., Austin, Abbie, Adrian, Logan, Nate, and Sophia; three great-grandchildren: Blakely, Jaxon, and Maverick; two brothers: Danny Anthony of Newton, Iowa, and Randy Anthony (Jacki) of Denison; a sister-in-law Nancy Anthony of Stickney, South Dakota; a brother-in-law Lowell Stribe of Manning; and several nieces and nephews.

Dick was preceded in death by his wife Donna in 2007; his parents Gilmer and Ida Anthony; a sister Lois Stribe; a brother Larry Anthony; and a sister-in-law Eloise Anthony.

From the 2006 Manning Quasquicentennial history book

Gilmer & Ida (Gruhn) Anthony

Gilmer Herman, the son of Herman and Hulda (Molter) Anthony was born October 20, 1913, in Washington Township, Carroll County.
He attended a rural school near his home. Gilmer married Ida Gruhn on January 16, 1935. Ida Clara was born September 10, 1912, in Shelby County near Botna. She attended rural school, Jefferson No. 1. The Anthonys were farmers most of their lives. They retired in Denison, Iowa and then moved to Terrace Apartments in Manning in 1993.
They were parents of five children: Lois (Lowell) Stribe, born December 30, 1935; Larry (Nancy Branning) born March 6, 1940; Danny (Elosie Rogers) born July 24, 1942; Dick (Donna Bauer) born January 19, 1949 and Randy (Jacki Schneider) born February 9, 1953. They had twelve grandchildren and fourteen great-grandchildren.
Gilmer had one brother, Lewis. Ida had two brothers, Edward and Henry Gruhn, and seven sisters: Lena (Albert) Jansen, Ella (Grover) Steen, Alma (Louie Thomsen and Glenn Custer), Fredia (Henry) Langbehn, Anna (Alfred) Mahnke, Helen (Lenus) Andersen, and Emma Gruhn. Gilmer passed away on September 2, 1998 and Ida passed away on May 11, 2002. Both are buried in the Manning Cemetery. Both were members of the United Methodist Church.

Lois Anthony MHS 1954

Lois, Larry, Danny

Between 2014 and 2016 Lois let me go through her collection to scan things. After scanning those items, I always planned on getting back to her, to get IDs and corrections for the various pictures. Unfortunately I didn't get back to her so now I have quite a few pictures that I don't have identified. Some I'd be able to ID if I get the obituaries I don't have so I can figure out who is older/younger and try to compare ages in the pictures, but that isn't always the most accurate way. So if anyone can help with IDs please let me know.

Back: ??, ??, Stan Spies, Larry Jahn, Lowell Stribe, ??, ??
??, ??, Joleen Spies, Marlene Jahn, Lois Stribe, ??, ??

Back: Larry, Gilmer, and Dick
Front: Randy ?, Lois, Ida, Danny ?

Back: Danny, Lois, Larry
Front: Randy, Ida, Gilmer, Dick

Gilmer Anthony Washington No. 4 country school

Lewis & Gilmer Anthony
Herman would be Dick's grandfather.

Back: Herman or Henry Anthony, Emilia (Anthony) Stammer, John William Anthony, Pauline (Anthony) Hass, Herman or Henry Anthony
Front: Claus Anthony, Anna (Anthony) Ostermeyer, Anna (Jahn) Anthony

Claus & Anna (Jahn) Anthony 50th

Johann Friederich and Catharina (Groth) Jahn - Dick's great-grandparents

Claus Anthony - citizenship document

Claus Anthony - 1854 vaccinations in Germany
Dick's grandparents


Herman & Hulda (Molter) Anthony - from Judy (Gehlsen) Joens' collection

Herman Anthony - from the Ohrt collection

Hulda (Molter) Anthony - from the Ohrt collection

Identified as Hulda (Ruhde) Anthony but I'm wondering if it should be Molter - from the Ohrt collection

Original Herman Anthony farm house
1 & 1/4 miles east of Five Mile House


New Anthony farm house

Anthony hen house & barn

Anthony hog house

Herman Anthony 1933 King

Unknown Anthony

Fred and William Gruhn reunion
Gus Gruhn farm near Manilla mid to late 1930s

List of names
Left half:
1 Augusta Lamp (wife of Frank Lamp)
2 Aurelia Lamp
3 Evelyn Lamp
4 Margaret Lamp
5 Frank Lamp
6 George Struve
7 Fred Gruhn
8 William Gruhn
9 Edward Meggers
10 Wilma Gruhn Wolfe
11 Christine Ranniger
12 Louie Ranniger (husband of Christine)
13 William Ranniger (father of Louie)
14 Dorathea Struve (wife of George)
15 Helen Gruhn (married Lenus Anderson)
16 Amanda (Asmus) Gruhn
17 William Gruhn Jr.
18 Jeanette Gruhn Meyer
19 Fern Struve Jensen
20 Leona Gruhn Dammann (Ray Dammann's second wife)
21 William Meggers
22 Elvira Gruhn Meggers
23 Marlyn Gruhn Fielweber (wife of Charles Fielweber)
24 Carol Gruhn Joens
25 Rosemary Hinz Heuton
26 Grover Steen (husband of Ella Steen)
27 John Kienast (Bary Kienast grandfather)
28 Emma Braun Kienast
29 Lavern Gruhn ?
30 Ida Gruhn Anthony (mother of Lois Stribe)
31 Lois Stribe
32 Gilmer Anthony (father of Lois Stribe)
33 Doraine Thompsen Wigg
34 Edward Gruhn ?
35 Lavern Gruhn ?

Right half:
1 Delton Gruhn
2 Charlie Gruhn (legal name Harry Karl Gruhn)
3 Max Gruhn
4 Margaret Gruhn Ohde (married Ray Ohde)
5 Wayne Ranniger
6 Bill Meggers
7 Marian Ranniger (wife of Gilmore Joens)
8 "Pitts" Charles Gruhn
9 Arthur Gruhn
10 Lester Gruhn ?
11 Henry Gruhn
12 Duane Meggers
13 Betty Steen
14 Gene Gruhn
15 Velma Steen
16 Ella Steen
17 August Gruhn Jr. (father of Margaret Gruhn)
18 Minnie Ranniger Gruhn (wife of August)
19 Ethel Gruhn Seib
20 May Delle Ranniger Engelmann
21 Raymond Thompsen
22 Alma Thompsen ?
23 Ray Ohde
24 Alma Jansen Gruhn ? (wife of William Gruhn Jr.)
25 Luella Hinz Gruhn ? (wife of Max Gruhn)

Gruhn family


Third: 2
Second: 5
Front: ??, Fred, Amanda (Asmus), ??

Edward, Henry, Lena Jansen, Ella Steen, Alma Thomsen-Custer), Fredia Langbehn, Anna Mahnke, Helen Andersen, Emma Gruhn

Back: Ed, Henry, Alma, Ella
Front: Ann, Ida, Helen

Helen Dieter


December 23, 1922 - February 11, 2019
Visitation February 15, 2019 4:00 PM - 7:00 PM Pauley Jones Pfannebecker Funeral Home, Denison, Iowa
Rosary February 15, 2019 4:30 PM Pauley Jones Pfannebecker Funeral Home, Denison
Prayer Service February 15, 2019 7:00 PM Pauley Jones Pfannebecker Funeral Home, Denison
Service February 16, 2019 10:30 AM St. Ann Catholic Church, Vail
Cemetery St. Ann Catholic Cemetery, Vail
Obituary for Helen Dieter
We have received word that Margaret Ellen Lally Dieter of Cedar Falls, Iowa, died peacefully on 11th day of February, 2019, at the Western Home Deery Suites in Cedar Falls. She was surrounded by her loving and admiring family. She had attained the age of 96 years, 1 month, and 19 days.
Born December, 23, 1922, at the Lally family farm home in Hayes Township, Crawford County, Iowa, she was the fourth child and the second daughter of the late John Patrick and Margaret Marie (Houlihan) Lally. She attended the Hayes No. 4 one room school house, also known as the "Lally" school, until completion of 8th grade. Then, with her siblings, she travelled five miles to Vail, Iowa, to attend St. Ann's Academy until her graduation in May 1940. She graduated from the Commercial Extension School in Omaha completing a course of secretarial and short-hand writing. She was employed at the Crawford County Bank in Denison while boarding with her Aunt Bridget Houlihan Beirnes.
She married her beloved Robert Harold Dieter on March 8, 1943. They spent their lives on a typical Iowa small farm one mile north of Vail in Crawford County. Helen was a proud wife and mother to six children.
In the 1950s, Helen worked at the Crawford County Agricultural Conservation Office in Denison as a stenographer. In 1969 she was employed at the Vail Observer as editor at a time when the office was in the old creamery on the Lincoln Highway. She was always pleased with her ability to find uses of her short-hand and editing skills.
While blessed with a rich voice herself, she was especially fond of husband Bob's Irish baritone singing. Their life story began as she first noticed him at St. Ann's High School when he sang the "Kerry Ring Song" with other chorus members in 1939.
She was the main caretaker for Dad and provided attentive support for him in his later years. Helen supported and encouraged her own children in their educational endeavors. When in her 80s with little time to spare, she volunteered to assist as a literacy reading program tutor at Holy Spirit School in Vail. She was extremely proud of the Kuemper High School education of her six children.
In 1983, they moved into town and lived on Somerset Street where they enjoyed the company and community of Vail friends and being close to St. Ann's Church. After 68 years of marriage, upon the death of her husband, Helen spent time with her children in Pennsylvania and in Iowa.
She is survived by six children: Patricia (John) Reidell of Glenmoore, Pennsylvania; Joan Fraser of Placerville, California; Robert (Mary Beth) of Cedar Falls, Iowa; Gregory (Peggy) of Ames, Iowa; Thomas of Sarasota, Florida; and Brian (Mari) of Iola, Texas. Left to cherish her memory are 30 grandchildren and 45 great-grandchildren as well as numerous nieces and nephews and their families.
She is also survived by brother-in-law, James V Haney of Detroit Lakes, Minnesota; and sister-in-law, Mary Z. Lally, Denison, Iowa.
Helen was pre-deceased by all of her siblings and their spouses: John P. and Regina (Owens) Lally of Denison, Iowa; Joseph T. and Rita (Kelly) Lally of Vail, Iowa; Jane Marie (Lally) and Elmer Thompson, Santa Monica, California; Catherine (Lally) and John G. Lawler, Westside, Iowa; Theresa (Lally) Haney, Detroit Lakes, Minnesota; Genevieve (Lally) and Edward J. Pribyl, Omaha, Nebraska; and Martin Lally, Denison, Iowa. She was also pre-deceased by one son-in-law, two grandchildren, and one great-grandchild.
In an era when the role of Catholic god-mother was fondly expressed with birthday wishes and a gentle guiding relationship, her god-children were nephews and nieces: James Patrick Lawler, Janet Pribyl Fitzpatrick (deceased), Richard Lally, Michael Lally, and Timothy Lally, also Teresa (Teri) Dieter, and Angela Piper Namanny.
The family would like thank the Cedar Falls Western Home and the entire staff and nurses at Stanard Family Assisted Living and at The Deery Suites for their care during her stay. In addition, mother was so appreciative of Eucharist Ministers from St. Patrick's Parish for faithfully bringing the Eucharist to her.
In lieu of flowers, memorial contributions can be made to St. Ann Catholic Church in Vail or The Western Home Communities in Cedar Falls, Iowa, in Helen's name.
Hayes No. 4


Page 83 of the Manning Schools history book

John Lally farm - photo from my Great-uncle Frank Ehrichs' collection.

Erroneous assumptions over the years.
I don't like writing about these types of subjects because it takes away from the historical projects I'm constantly working on, and then turns me into the topic of discussion/controversy.
Sometime around 1998, I set up the Manning Veterans' web page. Over the years I kept adding names as I found them or someone provided me with information about a Veteran. I was so glad that I had been gathering pictures and information for nearly 30 years at that time so I could list a very unique database of military personnel connected to Manning, going way back to the War of 1812.
By the time I set up the web page, I think all of the Manning WWI Veterans were deceased, but there were quite a few WWII Veterans living...so I concentrated on the WWI and WWII Veterans, while there were still people living who could help me with these 2 generations of Veterans.
This forced me to have to side-track the younger generation Veterans while working on the older military history.
Now there are very few WWII Manning Veterans living and I still need to sit down with a couple of them.
Sadly, during the time-period I was concentrating on WWI & WWI, we started losing Korean and even some Vietnam Veterans.
Time waits for no one!
Then something happened that I had not expected...many of the post-WWII Veterans seemed to just fade away and had little if any interest in sharing their military story and pictures.
While many of them eventually will work with me if I contact them directly, only a few of them have come forward on their own.
There are a couple of exceptions...I've had several different Veterans post a message for my guestbook and wonder why they are not included in the Manning Vets.
I always respond and first ask them if they are referring to the Manning Veterans Memorial Wall, which I have no direct involvement - other than I show the list of names featured on that wall.
I also inform them about my Manning Veterans' web page which sometimes I did have their name and if it didn't, it was because no one had informed me that person is a Veteran.
Here are 2 examples of confusing questions that were left for my guestbook. I have no idea if they were referring to the Memorial Wall or the Manning Veterans' history book project I've been working on officially since 2009 and unofficially with my web pages since 1998.
In every case, I have never had a response back as to which project they were referring to, or the steps I gave them to get included.
Just wondering how to be recognized for 6 years of service to our country?
Just wondering why my name and my classmate's name were not included in manning vets? We both served honorably from 1968 to 1971 in USMC.
One misconception about the Memorial Wall is that each name plaque was actually paid for by the Veteran or a family member...they are not free!
Another huge misconception about the Veterans' history book project is that if a Veteran's name is not listed that I intentionally left it off...like I had something against that Veteran or didn't feel they should be honored in the book.
I challenge anyone to take on a project of over 1000 individuals and try to find pictures and information about them going back to the early 1800s and not end up still having an incomplete list, even though I've come up with 1000+ Manning Veterans to date.
The Memorial Wall project was mostly accomplished by volunteer workers, and money was raised/donated to pay for some of the commercial work.
The Manning Veterans' history book project is all volunteer (mostly me), and completely at my own expense.
I have been raising some money for this project and there have been some donations which are in a special bank account for the publication of a book someday, but I receive no compensation or reimbursement.
I need to make this VERY CLEAR, so people don't believe I'm profiting from this historical work.

Below is just one of thousands of examples of military pictures that I've scanned over the years that I have no idea who they are. This picture came from the Lamp collection I'm working on right now - Herman and Gerhardt both served overseas during WWI and I assume these are some of their buddies they got to know - OR are they Manning boys they trained with at boot camp?
This is what I'm trying to prevent from happening in the future for Manning Veterans from Korea to present day military personnel, where someone someday will look at pictures from Korea, Vietnam, and all of the other modern era Veterans and ask - "who are they?" Where did this Manning Veteran serve, etc?


Unknown WWI Veterans connected to the Lamp brothers.
So again, I put out my plea to all Korea to present day Manning connected Veterans - don't let your pictures and military story slowly fall into the dust heap of history.

While working on the Voge/Lamp collection I ran across the Untiedt name. I knew I had seen that name before so I searched my database and found a lady who has Untiedt and Schroeder connections.
I sent her some of the Voge/Unteidt connections and also mentioned to her about the Bloomfield feature I posted in January.
She took a look at it and to my surprise she e-mails back and tells me the IDs for 2 of the unknown pictures - William & Helen (Langbehn) Schroeder.
She also told me that some of her Crawford County relatives moved to Bloomfield.

Now I realize that what I just wrote doesn't interest or mean much of anything to most people who are basically interested in only their family history.
Fortunately, I realized over 30 years ago that the most important parts of our history/genealogy are the community history - NOT our own personal family history.

Having this mindset, now allows me to work with just about anyone who has Manning connections because of my immense and very unique digital database - but sadly a lot of people don't realize I probably can help them with their history, or they think they know it all already.

So if more people would work with me and share what they have, then I would be able to increase this Manning Historical Preservation Database and expand more my ability to help even more individuals with their research.

Another challenge I have is that I can't get more people to get me their old Manning connected pictures, documents, and history so I can scan those things.
While there are some people who have the capabilities I have in digitizing things, very few have been scanning as many decades as I have and as many pictures/documents I have worked with that have provided me with a lot of experience. Very few also have the years maintaining a web page like I have that is so very helpful in reaching out to people around the world who have Manning connections.

So e-mail me and let's work together on your old pix and history.

I believe this is a FIRST!
Now it is a SECOND!
Daru Ross identified 2 more pictures for me. #52 & #54.
And I now have the Vinke pictures in Vietnam corrected by both Cheryl and Daru.

I've posted lots of unknown baby pictures since 1996 when I first started my web page.
Most unidentified baby pictures I've worked with came from old family collections, so more than likely the people in those baby pictures were deceased - probably even their children. So it would be understandable that no one would come forward with a name.
I've also posted pictures of babies who were probably still living but then I wonder if no one came forward because they didn't want anyone to know it was their baby picture...no matter the reasons why people don't come forward with picture IDs, it is great to finally have someone e-mail me and tell me who one of the unknown baby pictures is.

To find out - check out "Unknown 12" linked in the baby picture feature below. You'll see that once I know who the baby is I can generally come up with all kinds of pictures of that person and their family connections...and then run into more ID problems.




Mini baby boom!

If you have been viewing my Easter Bunny, Santa, and Princess Prom pictures over the last 15 years you may have wondered where all of the babies/kids are coming from.
One reason is that kids who grew up and went to school here - then went to college, found employment elsewhere, and started families, soon realized that the boring little town they grew up in wasn't all that bad after all.

Click to see a "basket-full" of Babies


I hope you will take the time to look through all of the baby pictures. I realize that baby pictures are probably the least interesting of all pictures, but take the time to read the names of the ones I have identified. You probably won't know them but should recognize the last name connected to Manning.
These babies provided you the world in which we live in today and they did an excellent job in my estimation...2 of them featured paid the ultimate price and gave their lives defending the way of life you have now.

They definitely were the type of individuals who "ask not what your country can do for you - ask what you can do for your country."

Message from Manning Chamber
If you haven't done so already, please help our community by completing the 2019 needs assessment. Just clink on the link below and it will take you to the survey.
Please complete and forward on to your family, co-workers or anyone else you may feel is interested in supporting. Due by February 22nd.
LINK: https://www.surveymonkey.com/r/MRHC_CHNA_2019
"This work is vital to determine the health direction for our county," said John O'Brien, Manning Regional Healthcare Center CEO.
All community residents are encouraged to complete the CHNA online survey by Friday, February 22, 2019 and to attend the upcoming scheduled Town Hall meeting on Thursday, March 28, 2019 from 6:00 pm- 7:30 pm at Manning Regional Healthcare Center Conference Rooms 1 and 2.
If you have any questions about CHNA activities, please call me.
Thank-you!
Julie Hodne R.N. Education Nurse
Manning Regional Healthcare Center

Back to scanning more of the huge Voge/Lamp collection.
I have scanned this family picture before from the Mike Lamp collection but this one in the Voge collection was in nearly perfect condition. It obviously has not been looked at or handled much over the years. It is very hard to find such clean old pictures like this and a joy to scan. I only had to spend about 20 minutes cleaning up the small marks and blemishes.
I just love these old family pictures...they are from an amazing period of Manning area history.

For such clean originals and historically important pictures, I generally make very high resolution scans. I set the target image at 34 inches by 300 DPI and save it in TIF format which makes for very large file - 218 MBs. My reasoning is someday, someone might want to make a large blowup print of it and with this super high resolution and a professional printer, it will look as good - probably better than the original.
One thing I will do someday is to isolate Jessie and Agnes' faces and lower the brightness and add a little more contrast so they won't be overexposed.

Lyden Studio - Lamp family


Back: Edward, Frank, Marvin, Vertus, Hubert, Herman
Front: Gerhardt, Joachim (Joe), Jessie, Agnes (Wiese), Charles

Here is a very common image of old pictures I scan. There are several large scratches and lots of little scratches and marks that will probably take me several hours to digitally repair someday. When I don't have time to repair the picture, I save it in TIF format and a higher resolution. That way when I save the changes of the digital repair process, I won't lose any quality because of the uncompressed format of TIF files.

Gus & Maria (Carstensen) Koester wedding December 1, 1897.
Besides old historical pictures, I always like to find pictures from my era. Here is a 1975 classmate of mine and his younger brother - grade school pictures.
This is why I prefer to go through family collections...they might assume I'm not interested in newer pictures or some other item of history...I prefer to make those decisions.

Kent Wiese, a MHS 1975 graduate

Kyle Wiese, a MHS 1978 graduate

I ran across this picture of one of the Farrell families.
Farrell is a name that has disappeared from Manning. I do have some Farrell pictures and information but no Farrell family member has come forward to share pictures and information with me.
Warren Farrell served overseas during WWII. I have no pictures of him and only limited information.
Ed, who is pictured below, possibly served in the Spanish American War. Gerhardt Voge remembers Ed saying he was a prisoner of war and was dragged behind a horse as torture.
Now I have no other references to Ed's service and would like to find out one way or the other.

Ed & Theresia "Tracy" (Wiese) Farrell - Lyden Studio


Another point of interest is that Ed & Tracy were Gerhardt Voge's Godparents.

If any Farrell or Farrell relative has old family pictures and history - please e-mail me so I can get your items to scan and add more history about this family name in the Manning Historical Preservation Database.


While these are rare to find, I have scanned several other Manning & Hayes Township ribbons from other collections but this one is in very good shape.

1882 Manning Schuetzen Verein ribbon - front


Back side of ribbon.


Now for those of you who are "German challenged," the Manning Schuetzen Verein was the "Facebook" of early Manning history, but people actually got together to socialize and compete in person.
It was basically a gun-shooting club - a marksman club where they competed with guns and targets, and you would think a bad combination but also beer drinking.

While I'm sure somewhere throughout history some members of these Vereins accidentally got hurt by gun discharge, but I've never found one case where someone died from gunshots or where some nut started shooting up the club.

Kinderfest, for decades, had a rifle/target contest for the boys and there was a plain old gun club in Manning for many years. Knowing these facts of history convinces me we need to bring back these gun clubs, so kids and even adults today can learn gun safety and proper use and maintenance, and respect for these weapons.

Jeanette J. Houston


May 8, 1937 - February 2, 2019


Jeanette Justice MHS 1955

Visitation: February 6 4:00 PM - 7:00 PM Huebner Funeral Home - Denison
Service: February 7 10:30 AM United Methodist Church, Dow City
Burial: Dow City Cemetery
Huebner Funeral Home in charge of services




Obituary for Jeanette J. Houston

Visitation: February 6 4:00 PM - 7:00 PM Huebner Funeral Home - Denison
Service: February 7 10:30 AM United Methodist Church, Dow City
Burial: Dow City Cemetery

Jeanette June Houston was born May 8, 1937, in Botna, Iowa, the daughter of George and Bernice (Schroeder) Justice. She passed away Saturday, February 2, 2019, at the Crawford County Memorial Hospital in Denison, Iowa, at the age of eighty-one.

Jeanette received her education in the Manning Community Schools and was a graduate of Manning High School with the class of 1955. She continued her education in 1956 at a beauty school in Des Moines. Jeanette began her cosmetology career in a beauty shop in the hotel in Dow City.

On May 4, 1958, she was united in marriage to Thomas Houston and the couple was blessed with the birth of seven children. The family moved to Council Bluffs in1969 and moved back to Dow City in 1973. Jeanette was so happy to be back in Dow City as she loved Dow City and the people in it. She loved fixing hair and catching up on all the gossip around town. She began working at the Dow City School in the 1990s and loved feeding all the kids and making homemade cinnamon rolls.

Jeanette was a member of the Dow City Methodist Church and the Eastern Star. In her leisure time, she enjoyed going to the casino, playing cards especially Euchre, reading Harlequin romance novels and socializing with the ladies. She loved having company and was particularly fond of her "apartment family" after moving from Dow City to Denison. She was also an excellent pie baker. Jeanette was a loving wife, mother, grandmother and great-grandmother and truly enjoyed raising her children.

Jeanette was preceded in death by her parents; her husband, Tom in 2014; and one brother, Dennis. Survivors include: seven children: Tom and wife, Vicki; Carmen and husband, Don; Norman and wife, Maria; Lori; Jon; Michael and wife, Traci; and Alison and husband, Doug; fourteen grandchildren; sixteen great-grandchildren; siblings: Roger; Wayne and wife, Arlene; Joann; Keith; Jolene and husband, Bud; and Lynn; special family friend, Randy; other relatives and friends.

Page 131 of the Manning Schools History book


Jefferson No. 2


Back: Pete Petersen, Adele Gray, Dick Clark, Sue Ann Clark, Merlin Ramsey
Middle: Lynn Clark, Dick McConnell, Cheral Andresen, John Petersen,

Jeanette Justice


Front: Marlene Otto, Roger Justice, Roger Petersen, Merlin Otto, Richard Loftus
1955 MHS graduates: Sandra Anderson, Bonnie Brus, Larry Christensen, Lynn Clark, Kenneth Dammann, Merlin Drees, Eunice Eich, Phillip Enenbach, George Eschenbacher, Dennis Fischer, Betty Foley, Ronald Frahm, Russell Frank, Donald Froyd, Joycelyn Genzen, Thomas Grau, Janis Groteluschen (valedictorian), Peggy Grundmeier, Robert Hagedorn, Shirley Hansen, Marion Hargens, Janice Hodne, Ronald Irlbeck, Sally Juels, Jeanette Justice, James Kasperbauer, Shannon Koon, Eustace Lake, Allan Lamaack, LaVonne Lohmeier, Alan Lorenzen, Edwin McConnell, Mary Alice Mohr, Lauron Musfeldt, Beverly Nielsen (salutatorian), Jane Opperman, Marlene Otto, Kathleen Ploog, Louise Polking, Delores Puck, James Ramsey, Daryle Rowedder, Carol Rowedder, Shirley Ruhde, Burton Sander, Margaret Schroeder, Verna Singsank, Mary Stangl, William Stein, Larry Thomssen, Lois Vennink, Clifford Vinke, Judith Vollmer, Dale Vollstedt, Phillip Zerwas
1955 former students: Clark Addison, Lois Armentrout, Jerold Barten, Susan Brandt, Sally Christensen, Delores Davis, Carol Fuller, Letty Fuss, LuEtta Gehlsen, Margaret Gensler, Duane Hansen, Patty Hansen, LaRue Hodne, Mary Kennedy, Marsha Kuhl, Jackie Lee, Clifford Letty, Ann Littell, Janet Martens, Ronald Masters, Kathryn Nollen, David Olbertz, Mary Ann Peters, Norman Pieper, Mark Ramsey, Gene Rostermundt, Gregory Schurer, Sondra Spicer, Janice Stein, Patricia Volquartsen, James Williams
1954 Junior Class play "Meet Corliss Archer"

Back: Jane Opperman, Mary Stangl, Bonnie Brus, Carol Rowedder, Lois Vennink,

Jeanette Justice

, Louise Polking
Front: Bill Stein, Lynn Clark, Dale Vollstedt

November 19, 1953 Spotlite
Junior Class Gave "Corliss Archer," Friday
Friday evening the junior class presented "Meet Corliss Archer" under the direction of Bill Robinson. At 8 o'clock the curtain opened to the strains of "My One and Only Heart." Whose heart is that, I wonder? Corliss's?

The entire plot of the play revolved about the trials and tribulations of a teenage girl, Corliss Archer, who was very ably portrayed by Janis Groteluschen. Mr. Archer, her father, was excellently played by Lynn Clark and Louise Polking was simply terrific as Mrs. Archer. Jane Opperman was very good as Louise, the Archer's maid, Mildred, Corliss best friend, was finely portrayed; by Carol Rowedder, and Bill Stein was absolutely tremendous as Dexter Franklin. Mr. and Mrs. Franklin were played by Dale Vollstedt and Bonnie Brus, Mary Helen Stangl was adequately hysterical as Cousin Agnes, Betty, another girl friend, was capably played by Lois Vennink. The doctor and the nurse were portrayed by Merlin Drees and Jeanette Justice. The student director was Kathleen Ploog.

It seemed Corliss Archer was quite bored with every-day life so, with the help of Mildred, decided to change the neural course of events by making up stories to put in Corliss' diary. To complicate matters, Cousin Agnes came to visit, read the diary, and believed every word of it. The results that followed were hilarious and the ending was very appropriate to a teenage girl.

Between acts the entertainment was furnished by Betty Foley who played a flute solo, "Sonata No. 2," accompanied by Mrs. Dorothy Groteluschen. Shirley Ruhde sang "My Hero" and "With a Song in My Heart"' accompanied by Alice Ahrendsen.

All in all, the play was excellently cast and presented superbly. Mr. Robinson should be given a well-deserved pat on the back for his fine production.
By: Alice Ahrendsen

1954 Homecoming - MHS 1955


Back: Lois (Vennink) Frahm, Bonnie (Brus) Lorenzen, Shirley Ruhde,

Jeanette Justice

, Bonnie Lohmeier
Front: Nicholas Dappen, Queen Carol Rowedder, Noreen Eich

1953 Jr. Sr. Prom Sophomores waiters and waitresses


Back: Lois Frahm, Jeanette Justice, Bonnie Lohmeier, Judy Vollmer, Bonnie Brus
Front: Lynn Clark, Phillip Zerwas, Donald Froyd, Ronald Frahm, Eustace "Junior" Lake
1953 Prom waitresses


Jeanette Justice, Bonnie Brus, LaVonne (Bonnie) Lohmeier, Lois Vennink
1955 Algebra class

Back: Sally Juels, Mary Stangl, Bonnie Brus,

Jeanette Justice


Second: Lois Vennink, Betty Foley, Ann Littell, Carol Rowedder, Verna Singsank, Margaret Schroeder, Sondra Spicer?
Front: Louise Polking, Marlene Otto, Shirley Ruhde, Beverly Nielsen, Janis Groteluschen, Judith Vollmer, Susan Brandt?

1952 Freshman Homeroom B

Back: LaRue Hodne, Lynn Clark, Dick McConnell, Ron Frahm, Eustice "Junior" Lake, Duane Hansen, Lauren Musfeldt, Marlene Otto, Mary Alice Mohr
Middle:

Jeanette Justice

, Peggy Grundmeier, Kathryn Nollen, Joycelyn Genzen, Ann Littell, Sondra Spicer, Delores Puck, Verna Singsank, Janice Hodne, Daryle Rowedder
Front: Letty Fuss, Kenneth "Red" Dammann, Eunice Eich, Kathleen Ploog, Marion Hargens, Thomas Grau, Shannon Koon, Susan Brandt, LuEtta Gehlsen

Some school notes


To all classmates and schoolmates of Jeanette...
You may or may not be amazed at the number of pictures I have of Jeanette.
The thing basically no one realizes is that my huge database of Manning school pictures came from just a few Manning students who had other schoolmates and classmates in their collections, scrapbooks, and boxes of stuff and let me scan them.
I know there are a lot more Manning school pictures and history out there and unless I get them, the vast majority will end up getting thrown away someday by a relative who inherits them, so that history will be lost forever...Once in my database it can and will be digitally preserved in libraries and museums.

So if you want your old Manning pix and history preserved long after we are all gone, then contact me so I can get them to scan and add to the Manning Historical Database.

The more history I get scanned, the more I can feature on my web pages.

I realize that some people don't like to look at old pictures of themselves or from their era because it makes them feel old.
Trust me, we are all getting older whether or not these pictures exist, and whether or not I post them on my web pages.

George Ralph Justice

George Ralph Justice, son of Ralph and Alta (Chamberlain) Justice, was born February 22, 1916, near Defiance. He grew to adulthood on his parents' farm in rural Manilla and received his education in the rural school.

June 24, 1936, he married Bernice Schroeder. They made their home in the Botna area. Eight children were born to this union, Jeanette, Roger, Wayne, Keith, Joleen, Dennis, Lynn, and Joann.

He farmed near Botna until 1942 at which time he bought the Botna Store and also went into the trucking business. In 1968 he sold the business to his son, Wayne and at this time started working for Western Engineering Company out of Harlan. He had been in failing health since 1986. He was residing in the Little Flower Haven Rest Home in Earling before his death at Myrtue Memorial Hospital in Harlan, November 5, 1991, at age 75 years, 8 months, and 14 days.

He was preceded in death by his parents; a son, Dennis in 1949; a grandson, Rodney in 1971; two brothers, Kenneth and Earl Justice; and in 1989, by Bernice, the mother of his children.

He is survived by seven children, Jeanette (Tom) Houston of Dow City; Roger Justice (Kay) of Omaha, Nebraska; Wayne Justice (Arlene) of Botna; Keith Justice (Joan) of Minden; Joleen (Bud) Bandow of Minden; Lynn Justice of Minden, and Joann Bengford of Denison; 21 grandchildren and 18 great-grandchildren; five brothers, Harold Justice (Anna) of Carroll; Amos Justice (Arlene) of Rogers, Arkansas; Clifford Justice (Frances) of Irwin; Russell Justice (Darlene) of Irwin and Howard Justice (Norma) of Ankeny; a sister-in-law, Mrs. Marian Justice of Denison and by many nieces and nephews.

Funeral services were held November 8, 1991, at the Ohde Funeral Home in Manning with Rev. Robert Chamberlain, officiating. Burial was in the Manning City Cemetery. Casketbearers were Wes Dammann, Norman Houston, Todd Justice, Mark Croghan, Mike Houston, and Travis Justice. Ohde Funeral Home in charge of arrangements.

George Justice trucking - Botna

Wayne & Arlene Justice

Lynn Justice - MHS 1970

Roger Kuhl & Dale Ehlers with their teacher, Marian Justice at Hayes No. 8


Marian Justice with student Kenneth Boell

More Voge/Lamp scans
I've said this a million times and unfortunately it changes nothing but IF I only would have had a computer and scanner when the Manning & Aspinwall Centennial books were published. Thousands of extra pictures were submitted but there just wasn't enough room in the books. Orval Fink & Art Rix, did make some negatives of extra pictures and items submitted for the Manning book, by taking pictures of them, so at least a few more of the thousands submitted and not used, were preserved but the quality of that process they used is nothing compared to the quality of a digital scan from an ORIGINAL photo or historical item.
Besides looking for all random Manning pictures and history, I've been looking for originals of pictures/documents used in the centennial books...but like I've been harping for decades, most of them have been thrown away!
When you scan from a printed book or newspaper, you get the dot matrix pattern, so the original and NOT a copy made of an original is what I'm ALWAYS looking for.
Here is one example of an old scene used in the Aspinwall Centennial book - it is NOT the same postcard used for the book but it is the same image sold back in the early 1900s. The top image is obviously a scan from an original picture/postcard and the second image is the scan I made from the history book, to use with the online version of the Aspinwall book I posted in 2011.
I haven't had time to digitally touch up the marks and scratches of the top picture but I saved it in TIF format (for future repair) at 300 DPI and increased the size of the scan to 26 inches - in case someone wants to make a large blow-up of it someday.

Here you see the dot pattern of the original print format.
Blow it up and eventually all you see are a bunch of dots...
The above picture was taken around 1910. The man at the "steering rod" was a stranger who came to Aspinwall on a Sunday afternoon on business concerning the new railroad track that was to be laid (It was completed in 1915). He asked Peter and Reka Christensen and their sons Jacob and Hugo if they wanted an "auto ride." The Christensen's home is in the background. It was located east of Peter's blacksmith shop which he owned until about 1914, when they moved to Montana in 1915 or 1916.

I've featured Theodor from the Voge collection before but I think it is important to continue to emphasize the unique situation Manning and other small towns with predominantly German heritage had during WWI & WWII - and why we need to publish a Manning Veterans' history book.
Many Manning boys who went to fight in Europe/Germany during WWI or WWII, more than likely were fighting against relatives, some who were very closely related/connected.
This is one example for WWI. While Gerhardt Voge (age 96 here in Manning) was not born, his uncles, 2 from here in Manning (Herman & Gerhardt Lamp) went overseas to fight during WWI. Another uncle of Gerhardt Voge, Theodor Vöge, lived in/near Stakendorf, Germany. Of all things, Theodor did not die during a battle, but while on leave he was killed by a bomb someone set off in the pub where he was drinking beer with some of his buddies.

Theodor Vöge - German Army WWI

"Memorial to our fallen heroes." Stakendorf August 24, 1924

WWI shrine for the men who died serving Germany between 1914 and 1918.

Notice some of the last names on the wall, similar to Manning names: Hinz, Witt, Funk, Hass, Arp, Meier, Schultz, Stuhr, and Vöge.
The Manning Voge name was originally spelled with the umlaut ö. Generally when the umlaut is dropped then you add an e after the umlaut so the name would look like this Voege. But sometime after immigrating to the US the umlaut was dropped and the name spelled Voge.

I also just noticed another interesting name on the wall - Friedrich Dohrmann...If you read the history of the Manning Plaza you saw that A.C. Dohrmann Construction Company out of Sioux City was hired to build the plaza...I'm sure no direct family connection but shows how many Iowa names are of German ancestry

During the large immigration from Europe from the 1870s through the early 1900s, the Germans immigrants heard about the Iowa Prairie waiting to be developed and they fell in love with Iowa because of its similar natural traits to their native Germany.


So if you are a Manning connected Veteran or family of a deceased Manning connected Veteran - have you come forward?
Will you or the Veteran in your family be a part of the amazing Manning military history?
It's easy, just contact me and we'll go from there. I end up doing most of the work! I just need your pictures, documents, and information to scan and use in the book...

Gerhardt & Herman Lamp


Henry with his son, Gerhardt Voge

Gerhardt Theodor Voge was named after his American Uncle Gerhardt Lamp and his German Uncle Theodor Voge, which shows even more the deep connections a family maintained between the "Old Country" and the "New World," even after a bitter conflict during world war.




Staggering numbers, 32,500 men returning from overseas per month and will grow...


1944 Veterans Welfare Fund

Situations varied for each individual Veteran, but many of the men returning to the rural Midwest and in the Manning area came home to families and communities that helped with the adjustment process. While there was no diagnosis of PTSD back then, many of the combat Veterans probably had it but the strength of the family and community helped most of them through it.

Modern-day returning combat Veterans also face these adjustments, which effect each person differently but when you consider the staggering numbers during WWII, it is amazing that the country as a whole was able to adjust.

I'm always looking for every kind of Manning connected history and recently ran into this 1919 American Swineherd magazine ad.
In 2006 I found an actual photo of Mighty Disturber.
I know many times old magazines are just thrown away when family members quickly go through their parents/grandparents' stuff after a death in the family.
I wonder how many of these wonderful old ads of Manning connected livestock have been thrown away, simply because people won't bring that old stuff to me so I can scour through it to find those amazing historical items?

1919 American Swineherd magazine


Mighty Disturber - photo by guess who??? none other than Lyden Studio

I temporarily stopped working on the Voge/Lamp collection and scanned a small collection from the Kuhse family.
We need help with IDs for this Manning Creamery bowling team.


Lyden Studio photo


Back: "A", Shirley "SJ" (Stahl) Frahm, "Doc" ?Anetha Graves?
Front: Deloris "Dee" Kuhse, "Lynn"


No Creamery team names listed in this newspaper article


Here are some pictures and information in my database about the Manning Recreation Alleys which were in the basement of what is now Cliff's Place at 417 Main Street.


To L. Schelldorf from Jack Vest who operated the alley at this time

Back: Arnold Brus, Don Massen
Front: Luella (Kahl) Brus, Betty (Koch) Maasen

Helen (M. - last name initial) bowling
1957 Mueller bowling team


Back: Ben D. Joens, Lyle Joens (son of Bill), Bill Petersen, Leo Wuebker
Front: Paul Volquartsen, George Erps

1957 Part of PE class was taking turns setting the bowling pins. Darlys Vollstedt in front then Ruth Ohde.
The first Manning school annual called the Philosophian was in 1907 which dedicated the new brick school that replaced the original 1883 wooden school.
Then in 1935 the first Comet was published. The next Comet was published in 1939. They both featured Freshmen through Seniors for those 2 years.
Then with the outbreak of WWII, no year book was published until the war ended - instead non-bound Spot Lites were printed for each class.
Here is the 1941 Spot Lite - final edition.

MHS 1941 Spot Lite - final edition


Over the years I have been looking for Spotlites that were published on a weekly basis, plus the final year-end editions. I have never had time to scan the ones I find but hope to someday - my first & main goal is to get them before they are thrown away.
If you have Spot Lites please do not throw them away but get them to me. If you want them back then let me know and I'll see how many you have and if I already have some/all of the ones you have...if you don't have very many I will find time to scan them so I can get them back to you.
These historical publications are hard to find and probably are thrown away by most families after their parents/grandparents pass away.


Deloris Kuhse was a member of the MHS class of 1941...this was back when people fully understood patriotism and showed it in just about every way possible.

Jr Sr Patriotic Banquet May 7, 1941


Banquet program

Deloris' 25th class reunion program inspired me to make this patriotism feature below...
Hopefully it will inspire more Manning Veterans and families of deceased Manning Veterans to contact me so I can get their military pictures, information, documents, etc to use in the Manning Veterans' history book.




MHS 1941 25th reunion program

Here is why I emphasize patriotism to the younger generations of today.
It's not that the WWII generation of Veterans are more important than the Veterans of any era, but consider the number of Manning citizens who served and died, including in the MHS class of 1941.
These 1941 members served during WWII: Dale Bingham, Frank Bliefert, Leonard Frahm, Betty Grelck, Virtus Hargens, Lyle Hoffmann, Leola Keat, Robert Kuhse, Elmer Meyers, Daryl Mohr, Alice Musfeldt, Harold Neal, Warren Petersen, Robert Ramsey, Robert Rostermundt, Norman Rothfolk, Ruth Schelldorf, Gene Strathman, Roy Struve, Keith Wunder.
As far as we know, Pauline (Cramer) Graves, Rozora (Kuhn) Schroeder, Dorothy (Ehrichs) Kusel, and we think Robert Rostermundt are the last living members of MHS 1941.
Their superintendent, Amos Lee, served during WWI
Their teacher, Elnor (Vannote) Detlefsen's husband, Heinz Detlefsen, also died while serving in WWII.


Daryl Mohr MHS 1941


Daryl Mohr


Ohde Funeral Home - Daryl's body was re-patriated after the war


Lyle Gene Strathman MHS 1941
Awards Day at MHS


Lyle Strathman, Dorothy (Ehrichs) Kusel, with Virginia (Greteman) Wiese lying on the ground


Lyle on corner of Main & Third Streets


Lyle Strathman - temporary burial site in Alaska


Max & Heinz Detlefsen - Max also served during WWII


Heinz "Cotton" & Elnor (Vannote) Detlefsen


Heinz in his flight gear


Margraten U.S. Military Cemetery near Vaal, Holland


Permanent burial site of Heinz Detlefsen
So when there are complaints today about all kinds of injustices, maybe these modern day complainers need to take a little history lesson to realize things really aren't as bad as they want everyone to believe.

Update:
I added some pictures and audio from the plaza meeting held at the high school auditorium...

It was great to see so many "young" citizens at the meeting but there should have been a lot more...
If the young generations want the same quality of life they grew up with and have come to expect, then they'll have to step it up a lot more to KEEP IT!!!

Save The Manning Plaza

Message from the Manning Chamber of Commerce
The Manning Plaza is facing serious financial challenges due to Medicaid payments that are below the cost of providing service to its residents and a significant reduction in the number of residents. All rural nursing homes in Iowa and across the Midwest are facing similar challenges.
Unless changes are made, the Manning Plaza is facing closure this spring.
A community meeting was held at 6:00 p.m. Thursday, January 31st at the IKM-Manning High School auditorium.
Do you believe all efforts should be made to keep the Plaza open?
Are you interested in learning possible solutions?
The entire community was invited to the meeting.


Construction began October 1965

Click to see Plaza history & events and the meeting

In Memory of Donald Dean Wegner


?? - January 20, 2019
Memorial service Saturday, February 2, 2019 10:30 AM St. John's Lutheran Church Des Moines, Iowa

Donald Dean Wegner of Fernandina Beach, Florida, died January 20, 2019, at age 85. Don was born in Aspinwall, Iowa, and graduated from Manning High School. He served for two years in the Korean Conflict. After leaving the army, Don moved to Des Moines to attend The Barber College which began his 50-year career of barbering in Des Moines. His customers became his business advisors, friends, and family. Don retired to Lake Okoboji, Iowa, in 2005, then moved to Fernandina Beach, Florida, in 2015. A memorial service will be held Saturday, February 2, 10:30 a.m., at St. John's Lutheran Church, Des Moines, Iowa.

Don was preceded in death by his parents, and siblings Melvin, Paul, Warren, Frank, and Lucille. Survivors include his wife, Marjean, Fernandina Beach, Florida; daughter Janel Dennen (Marc Stopeck), Oak Park, Illinois, and their son Isaac; daughter Jody Nelson (Don), Northbrook, Illinois, and their children Jack and Sonja; son William Wegner, Des Moines, Iowa; and sister Judy, Manning, Iowa.

Memorial contributions may be made to Community Hospice Foundation at WaysToGive.CommunityHospice.com.

Additional information:
Donald was the son of Emil and Margaret (Vehrs) Wegner.
He attended Aspinwall School and graduated from Manning High School in 1951.

Emil & Margaret Wegner February 13, 1918

Emil Wegner, son of Hinrich (Henry) and Margaretha (Hilbert) Wegner, was born April 23, 1881 in Crawford County, Iowa. He came from a family of eleven siblings, Anna, William, Oval, Emma, George, Augusta, Margaret, Frank, Ella, Hannah and Emil.
Emil married Margaret Wilhelmina Vehrs, daughter of Gus and Bertha (Opperman) Vehrs, February 13, 1918 in Crawford County, Iowa. Margaret was born May 13, 1898 in Crawford County, Iowa. Margaret came from a family of 13 siblings: Peter, Herbert, John, Edward, Margaret, Ella, Viola and Verna (twins), Harold and Helen (twins), and three children died in infancy.
Emil and Margaret farmed until 1927 when they moved into Aspinwall. On April 15, 1939 Emil died and shortly thereafter Margaret moved to Manning where she spent the rest of her life. Margaret passed away November 5, 1983.
Emil and Margaret had 7 children: Melvin, Paul, Warren, Lucille (Thompson), Frank, Donald and Judy. Melvin married Helen Hinz and they had six children: Gary, Connie, Dale, Carolyn, Leslie and LeRoy (twins), Mary and Randy. Warren married Caroline Hass and they had two children, Jeffrey and Michael. Lucille married Maynard Thompson and they had two children, Brent and Beth. Donald married Marjean Lewis Winterboer and they had three children, Janelle, Jody and William. Emil and Margaret also had 15 grandchildren.

A teacher,

Judy Wegner

, Diane Dalgety, Elke Bunz

Melvin & Helen (Hinz) Wegner May 27, 1940

Back: Gladys Boyens, Donald Schroeder, Virgene Schacht, ??, LaVern Boyens
Front: Donna Schacht, Lucille Wegner, Alvin Jansen, ??

Wilbur Karsten, Bill Strathman, Frank Wegner


Unfortunately I have NO military pictures or information for Donald Wegner.
I have to believe someone out there whose father/grandfather/uncle was a Veteran and friend of Donald has a picture of Donald, similar to the one with Frank Wegner which came from the Strathman collection.

It is so sad at how many Manning connected Veterans won't be featured in the Manning Veterans' book, simply because no one will come forward to help me with this project.

Wegner school information

I know baby pictures tend to be the most boring, even detested things to look at, so many of them just get thrown away - especially the ones that aren't identified. Here is a baby picture of a future Veteran who is featured below. So do you think this baby picture is still boring or no reason to keep?
Don't throw old Manning pictures - even if they aren't identified!!! You will probably be throwing away some pictures of Veterans who fought and some who died for you and our country.

Herman Lamp
As I continue to dig through the boxes of Voge/Lamp stuff I ran across an envelope and hit a jackpot of Herman Lamp's military treasures...
There were 2 items I have not run into before with other collections so it is always exciting to find different Manning connected history.
One item was a pin that I tried to find information about on the Internet but so far found nothing. I'm assuming it is referencing American Legion membership reaching 500,000 in 1940...but right now this is conjecture.
The other new item was an official welcome home pin for the WWI Veterans.
Herman and his wife, Amanda (Koester) Lamp never had any children so they really have no one close to carry on their legacy, so besides being an honor I feel it is my duty in my capacity of preserving Manning's history for 4 decades to make sure their memories are not completely lost forever.
All too often when I go through old family collections, I'll find a bunch of military pins and medals and unfortunately the family members won't know the background, who they belonged to or which one of several Veterans in their family...as one generation inherits from the previous generation, if things aren't thrown away, more stuff gets tossed into the same box - all mixed together with no idea about any of the items.

Herman Lamp's dog tag


I'm not sure what these pins represent

I believe this is Herman's WWI utility belt buckle

American Legion 1st half million

Red Cross pin

Herman served with the 88th Infantry Division, 175th Infantry Brigade unit, 349th Infantry Regiment
As best I can tell, Herman served with his brother, Gerhardt, throughout the war.

Red Cross pin

Aluminum plaque - front & back


Herman's pay booklet

USS Rijndam - ship that brought the Lamp brothers home after WWI

Farmers Educational & Cooperative Union of America - pin

Herman had 2 of these pins.

I have no idea what these pins of what appears to be a hunting dog meant to Herman, but since there were 2 they must have had some special meaning.


If you have military pictures, medals, pins, ribbons, documents, papers, memorabilia for a Manning Veteran - please come forward now.
If you don't then you or your relative won't be featured in the Manning Veterans two-volume history book that will feature over 1000 Manning connected Veterans - a one-of-a-kind community military history book.

I continue to scan the Friendly Neighbor Club annual booklets from the Voge/Lamp collection. I was wondering when this club began and found what I was looking for.
Their charter year was 1948-49. I noticed a few names I'm not familiar with and am looking for help as to who they are, their family members, and what occupation they or their husbands had in the area.

Booklet containing the 1948-49 and 1949-50 years.


Charter members

First officers

Ella Fledderman from the Minnie Lamp collection.

Jessie Bushman, Hilda Overgaard, Deanie Wittrock, and Cathy Riesselman, along with Ella Fledderman are women who I'm curious about their Manning connections...

Joyce (Richards) sent me this information: As far as I know Jessie Bushman & Ella Fledderman both lived south of Manning on farms.
As far as I can remember all of the ladies of the club lived on farms south of 141.
Hilda Overgaard lived in Gray. Her husband, Andrew, operated the Gray mill and feed store.

Heinie Otto and his son-in-law, Billie Hargens, ran this business.
Located where Bill Ranniger has his business at 517 East Street on the east edge of Manning along 141.


1956 rocker calendar


rock one way and you see this


rock the other way and you see this

Heinie Otto & Johannes Bunz 1935

Heinie Otto school janitor

I just found out that Billie Hargens was a Veteran, but did not have his name in my database and I have no military pictures or information about his service.

So hopefully someone will come forward and help me with his service information for the Manning Veterans' book.

Food for Thought
As a dumb ole Midwest Iowa farmer I just couldn't resist any more from doing this...
The so-called news media and Internet information sourcing are pretty much nothing more than a cow chewing its cud - just regurgitated opinions and political brain-dead non-sense.
Ole "Bossie" takes the time to "chew things over" twice before finally digesting food in her 4-compartment stomach.
The media - anyone for that matter - should think a little more before they spread "their opinions" around as facts.
We shouldn't believe everything we hear and read - especially the first time around.

Quoting Walter Cronkite "And that's the way it is..." January 18, 2019


The nice thing about operating my own web page is that I don't have to worry about some elitist PC cop removing or blocking my ability to speak my piece.

Manning Hillside Splash


Click for a printable flier

In January of 2018, I created this historical perspective linked below about recreation in Manning and also information and graphics for the current proposed project for the Rec Center.
It shows how projects don't get done overnight and also how very important volunteers and donations are to every project.
Update on the Hillside Splash project
On May 15, 2018, the city council approved $400,000 in matching funds for the proposed Hillside Splash project. JEO Consulting has been working on design ideas and a proposal to complete this project in 3 phases.
Phase 1 will begin in 2019-20 with construction beginning in 2020-21, or as soon as funds are raised.
A zero-depth pool with some play features are planned in phase 1, with the slide aspects in phase 2, and a spray pad for phase 3.
Click on the link below to see some very interesting history on how Manning achieves so many amazing things and is now working on another unique project.
Manning Hillside Splash

Oh the Fun of playing in the Sun (1968)


1909 cartoon about 2 boys nabbing their friends' clothes while "skinny dippin.'"

History can be as complicated or simple as people make it.
What's wrong is when self-appointed "history police" take it upon themselves to be the ones who determine what history we should keep and what history they feel needs to be destroyed...they are the "book burners" of today.
They spout all kinds of sophomoric statements, which most of the time have no basis in fact or historical perspective - only what they believe their truth is, and anyone who disagrees with them is evil or represents what they claim is bad.

I saw this item on E-bay and purchased it. It caught my eye from the standpoint of several historical aspects so I felt it needed to be preserved in my Manning Historical Database.
More commentary about this item coming...

There are so many ways to preserve and present history...pictures, video, audio, written words, and sadly, in many cases - nothing is done so individuals and events just disappear completely over time.
In 2016, I sat down with Orland to get his military story and also his "Manning" story.
Below is a link to one of the audio sessions I had with Orland. I'm using this audio and other sessions to create a story about Orland's life...
One thing nice about capturing audio is you get to not only hear the voice of the person featured but you get to hear his laugh and inflections in the way he uses words.
The audio is about 1 hour long. I removed some of the dead space and less important parts of the conversation and hope that you will take the time to listen to Orland talk about some of the highlights about the Manning Ag Center history.

Orland Fara remembers...February 2016

An observation I made during Orland's funeral was the lack of attendance by business people and Manning citizens in general. I realize many of them paid their respects at the viewing the day before and the church is relatively small but having attended funerals for 50+ years and knowing Manning history...society has changed a lot - it was quite common when a businessman passed away years ago that the businesses on Main Street closed down during the funeral and most of the owners attended the funeral.
Here are just two examples.
Ulysses L. Patton
July 30, 1908
ONE OF OUR OLDEST PIONEER CITIZENS PASSES AWAY LAST SUNDAY AFTERNOON.
Was a Member of the City Council for Fifteen Years and on School Board for Nine Years.
Mr. Patton has been in the stock business in Manning for a number of years and was associated in the business with his son, Dwight, at the time of his death. As a token of the esteem in which Mr. Patton is held by the business men here every place of business in the city was closed from 10 to 12 o'clock, during the time of his funeral and all public work was suspended the entire day.

John Frahm, Prominent Business Man Died Tuesday
Entered Into Rest May 28, 1940 At Home Manning
The spacious funeral home and every, available place around the premises was occupied by friends during the services. Every business place in town was closed in his respect during the services.
The deceased leaves many memories and some heritages which will endure through Manning's history. He was one of the towns leading citizens; a man of pleasing personality; jovial; kind and honorable. He was a good friend to have and he had a host of friends. The Chamber of Commerce, Manning, 3-Mile House and 5-Mile House Schuetzen Verein, of which he was a member, and other organizations always found him a willing worker and liberal giver. The town and community will feel his departure in losing a faithful helper and progressive citizen. He was a faithful husband and a kind and loving father in his home and gave himself unselfishly for the comforts and good of his family.

Military honors

Another reason why more citizens should have attended the funeral was to honor and show respect to Orland for his military service...a Veteran of the Korean War.
Now these comments are solely my own and not intended to judge/criticize anyone but just as an observation of change over the years.
Orland Fara


June 25, 1931 - April 22, 2018

Visitation Wednesday April 25, 2018 , 3:30 PM - 7:00 PM at Ohde Funeral Home, Manning
Funeral Service Thursday April 26, 2018, 10:30 AM at First Presbyterian Church, Manning
Visitation resumes at church at 9:30 AM.
Interment with Military Honors will follow the funeral at the Manning Cemetery
More information and pictures coming...

Please visit the Manning Exchange for local news, articles, and information...a work in progress.

Many upcoming events.

Korean War Veterans continues


There are lots of Manning Veterans of the Korean era with no pictures or information.
Will you be in the Manning Veterans' book???
Unless more post-WWII Veterans come forward there will be a lot of 1946 to present day Manning connected Veterans missing from the book.

For those of you who are occasional visitors to the Manning Exchange - please make sure to click on the "archived articles" section where previous featured stories are kept.

Click to visit the Manning Exchange

1 example from the Logeland Studio wedding packets.

There are still quite a few Logeland Studio wedding packets available.

Click to read about this important project.
It will help to financially support the Manning Veterans' history book project.

What makes up a community?
Just ONE person
who is a son or daughter
who is a brother or sister
who has a school chum
who is related to someone in that town
whose friend has a friend in that town
whose friend is related to someone else in town
who may have moved away but still thinks of the place they grew up as home
We would like to hear from you, the "1983 Leaders of Tomorrow" who have relatives and chums in your hometown of Manning, Iowa.
In their own words
Attention "1983 Leaders of Tomorrow"


Who is the sister of the meteorologist linked below?
Click to see the answer in her own words

Who grew up on a farm south of Manning, has chased tornados, and is now a meteorologist for the National Weather Service?
Click to see the answer in his own words

I have been receiving questions from various "1983 kids" about what type of information we would like them to write about.
Please read through the meteorologist's story to get ideas for you own personal write-up.
Then send me an e-mail so we can work out your story.

Note: Your story does not have to be as thorough as found at the link above but at least send us a couple paragraphs to bring us up to date from 1983. Here is the DIRECT link to the 1983 web page.

Parents of the "1983" kids - please encourage your children to send in their updated information and any pix they may want to include.
Sometimes a little nudge by mom or dad will get the ball rolling!
Each 1983 "Leader of Tomorrow" has interesting family history.
Here are the names of the "1983 kids" who we are looking for an update from...
Aaron & Courtney Potthoff, Adam Croghan, Andrew & Amanda & Brandon Puck, Alex & Abbey Ranniger, Allison & Megan Keese, Angela & Heather & Michele Hass, Angie & Alan Irlbeck, Bradley Christensen, Bryan & Nathan Rohe, Chelsea Souter, Christin Ann Fara, Christopher Wegner, Cole & Ty Henderson, Dale & Vanessa & Derek Hargens, Daniel Wayne Tibben, Daniel & Janelle Stribe, Dawn & Derrick Rohe, Dawn & Michelle Willenborg, Elizabeth & Jamy Zinke, Ericka & Andrea Ehlers, Gary & Beth & Tim Ferneding, Heather & Jessica & Jimmy Switzer, Jackelyn McKeighan, Jamie Jo Irlbeck, Jeffrey & Joey & Jeremy Irlbeck, Jeffry & Kelli & Jason Lorenzen, Jeremia Rex Macumber, Jennifer & Jason & Renee Knueven, Jennifer & Jeremy Misselhorn, Jeremy Puck, Jessica Rasmussen, Jill Kienast, Joe Stein, Joseph & Mackenzie Hinners, Kasie & Andrea & Amy Lorenzen, Kenzie Kae Kerkhoff, Lauren & Shad Bauer, Marte Wanninger, Matthew & Mandi Weitl, Melissa & Angie Pfannkuch, Michael & Amy & Jeremy Kasperbauer, Michael & Michaela Hargens, Melissa & Michaela Vinke, Michael & Matthew Siepker, Michaela & Crystal Ehlers, Natasha Vonnahme, Ryan & Rachel Pfannkuch, Sabrina Lee, Sarah Kaszinski, Sheri & Trena Bell, Tara Zeman, Stephen & Ryan & Darren Andersen, Tonya Jo Wurr, Tiffany & Michelle Jahn, Tim & Matt Hugeback, Brian & Katie & Steph Beck, Troy & Robin Wanninger
If you send me some information about yourself, I may also be able to find some pictures of your parents, grandparents, family members that I have in my database (as shown above).
We can use them in your story along with your "1983" picture.
We'd like to hear from you !!!
What ever became of the
1983 "Leaders of Tomorrow"
Have some of your "Dreams" come true?

"Let it be known that he who wears the military order of the purple heart has given of his blood in the defense of his homeland and shall forever be revered by his fellow countrymen."
George Washington, August 7, 1782
Just as a reminder: the Manning History book committee continues to work on a Manning area Veterans' history book project.
For those of you who are Veterans or have/had Veterans in your family - will you come forward?
The history book committee will do their best to get as many pictures and information about the 1000+ Manning Veterans but we can't do it all by ourselves.
How many small communities do you know have published 5 history books? The first one was the History of Manning 1898, then the 1981 Manning Centennial book, next the 2006 Manning Quasqui book, and most recently the 2009 Manning School history book. Probably the last book to be published will be the upcoming Manning Veterans' book - unless someone comes forward in the next generation to take over these projects after I'm gone. Will you help with the Veterans' history book project? If you are a Manning connected Veteran or are presently serving and do not submit your military connected pictures and infomation you probably won't be in this once-in-a-life-time Manning Veterans' history book. With a limited number of volunteers we can only do so much on our own but will try to get pictures of as many Veterans as we can. There are over 1000 Manning Veterans so we have a long ways to go before the book can be published.
Manning Veterans are slowly coming forward and below is another example. We hope to eventually get more pictures and information for Mike to put in the book but for now this is what I have to show to you.
Amos Rutz WWII
One thing that many Veterans and people who are submitting information have not fully understood is that this next Manning history book is specifically a Veterans' only book. It won't be like the Centennial or Quasqui history books were, where there is a Veterans' section along with other community aspects. We are aiming for a 2-volume book (around 1090 total pages) which will really be unique!!!
This book will be ALL Veterans' information (and the post auxiliaries) - hence it won't be a "Name, Rank, and Serial Number" only history but we want a complete history for each Veteran.
For instance - below is Louis Boell's picture and the information that was published in the Veteran section of the 1982 Aspinwall Centennial history book. It has the basic information but we are looking for more and I spoke to Louie by phone and he sent more pictures and information - also for his brothers.

To see what Louis submitted click on the link underneath "Are you a Manning Veteran" shown below.

Note: we also want some family background such as parents and grandparents. All too often you will only see just the Veteran's name with their basic military information but without the family connections it will be difficult for future historians and genealogists to know for sure who this person belongs to.

Are you a Manning connected Veteran?

I would like to hear from you!!!
We are starting a Manning Veteran history book project and if you don't come forward you may not be included in the book. NOT because we want to intentionally leave you out but because you didn't come forward.
Same goes for those of you who have Veterans in your family who have passed away. If you don't come forward and help by submitting Veteran connected pictures and information your Veteran may not be included in this once in a life-time Manning Veterans' history book.

Please e-mail me about your Veteran questions manningveterans@davidkusel.com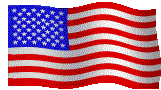 The United States flag
is proudly displayed here and NO other flag is as IMPORTANT!
1 Manning citizen served in the War of 1812
48 served in the Civil War
1 served in the Indian War
3 served in the Spanish American War
300+ served during WWI
550+ served during WWII
87+ served in the Korean war era
65+ (more names need to be found) served in the Vietnam era
55+ (many more names need to be found) served from 1975 to present
26 paid the ultimate price with their lives defending the U.S. Flag
Are you a Manning Veteran?
Are you currently serving and have a Manning connection?
We are starting the Manning Veterans' history book project
Don't wait until you see "Deadline" or it WILL be too late!!!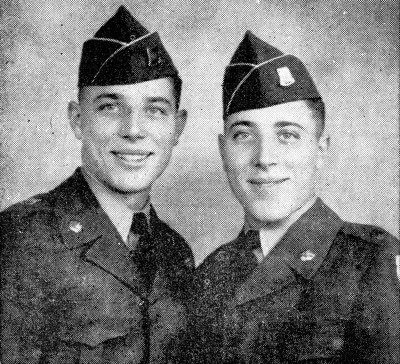 Click to read promos for the Veteran book


There are a lot of WWI and some WWII Veterans pictures with no IDs.

Before you spend time scanning pictures
please look at these instructions


I appreciate your efforts scanning pictures for me but if you only make low resolution scans you are really wasting your time. High resolution scans are the best and only way to really preserve those old pictures.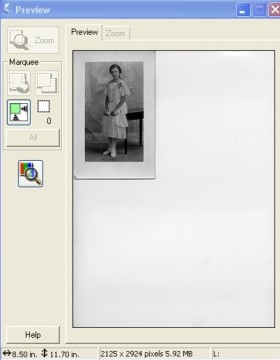 Click to see the tutorial
If you simply don't want those old family pictures you inherited please don't throw them - send them my way.
A lot of times I can recognize a face or location in those old pix.
---
One thing to keep in mind while you are looking for pictures - if they are glued in old scrap books please do NOT try to pull them out or cut them out. I can scan the whole page of the scrapbook and crop out the pictures you want to use in the book. If you attempt to forcibly remove the pictures you will probably damage them and when I scan them that damage will probably show up. This means I'll either have to use my graphics program to touch up the damage which can take a lot of time, or if they are badly damaged I just may not even take the time to scan them.