Enya 2000 "Onlytime"

Even though I capture various school events every year, I am fairly far-removed from the students and teachers at our school - I just don't know many of them anymore.
I graduated from Manning High School the year Jenni was born - and each year it gets harder to know who the "younger" generations are, here in Manning.
When I saw the notice on the Ohde Funeral Home website about Jennifer Erb, at first I was not sure who this was but then I realized I had captured her and her children at a number of events at school.
Here is a short tribute and by no means does justice in honoring Jenni and her service to the community, but it will give the web browser a peek into her activities at IKM-Manning schools.
---
Visitation 4:00 PM - 8:00 PM Sunday, April 22, 2018 IKM-Manning Gym, Manning
Visitation will resume after 1:30 PM on Monday
Funeral 2:30 PM Monday, April 23, 2018 IKM-Manning Gym, Manning
Interment 10:30 AM Tuesday, April 24, 2018 Arlington Heights Cemetery, Audubon

Words of wisdom to Jenni's students in her classroom

Jennifer Erb
July 13, 1975 - April 18, 2018


Jenni Erb - Cinderella 2017 school play
From Jenni's school web page...
My name is Jenni Erb, I am the 7-12 FCS teacher at IKM-Manning. In 2007 I came to IKM and taught in the Manilla building. In 2008 I transitioned to the Manning building as we became the IKM-Manning Wolves. I am Co-Sponsor of the IKM-Manning High School Student Council, Assistant Director for the high school musical, and also serve on the IKM-Manning High School Silver Cord Committee. I have a BS from Iowa State University in Family and Consumer Sciences, majoring in Child and Family Services. I also have a BS from Upper Iowa University in Social Sciences with a Secondary Education Endorsement. I am endorsed to teach 5-12 Family & Consumer Sciences, along with American Government, Sociology, and Psychology.
I am from the area, growing up and graduating from high school in Audubon. I now live on a farm between Irwin and Manning with my husband, Kevin, and our children; Rachel and Jesse Erb and Jonathan and Joey Greazel.

2016 - Jenni's students set up "mock" businesses


I believe that is Joey Greazel on the left


Jenni with her daughter, Rachel - Cinderella 2017 play


Joey Greazel


Tanner McLaws, Joey Greazel, Payton Sporrer


Joey Greazel, Rachel Erb, Lillie Ceminsky

Spring Play


Jon Greazel & Grace Sextro


Jon Greazel & Grace Sextro

Not to take away from the immediate family and their loss, my mother reminded me that we are related to the Erbs and here is the connection - way back in Germany.
Emilie and Wilhelmina Behrens were sisters
1 Count Hoffer von Roden
Rebecca von Roden
2 George Julias Behrens Gladebeck, Germany
Marie Sophia von Roden Gladebeck, Germany
3 Emilie Anna Friederica Caroline Behrens January 21, 1862 came to US in 1867
Deitrich Richard Eickelkamp Holstein Germany July 23, 1862
4 Clara Eickelkamp
Louie Ehrichs
5 Dorothy Ehrichs
Amos Kusel
6 David Kusel
1 Count Hoffer von Roden
Rebecca von Roden
2 George Julias Behrens Gladebeck, Germany
Marie Sophia von Roden Gladebeck, Germany
3 Wilhelmina Behrens Gladebeck, Germany September 1, 1846
Henry J. Guth Hannover, Denmark January 5, 1836
4 Henry Guth, Jr. April 17, 1868
Dorothea Wieck August 7, 1875
5 Julius Guth
Elva Axland
6 Myrna Guth
Gary Erb
7 Kevin Erb
Jennifer
---
George & Marie Behrens would be Rachel & Jesse Erb's great-great-great-great-grandparents.

George Behrens


Marie Behrens

Henry Guth, Jr. - WWI


Dora Guth

Julius & Eddie Guth

Henry & Dora Guth would be Rachel & Jesse Erb's great-great-great-grandparents.
Julius Guth would be Rachel & Jesse Erb's great-great-grandfather.

My mother and I have been working on more obituaries and one of my big supporters has also been sending me more obituaries to go through and add to my obituary/memorial web page.

Hopefully the "Internet Trolls" who like to take the work of others and then put it on those commercial sites, just so they can list their names to give the false impression at how hard-working they are and claim that they are important historians and genealogists.

I realize that if I don't want this to happen is to not post information on my web page...NEVER in my wildest dreams back in 1996, when I set up my web pages, did I think that someday, "trolls" who have Manning connections and even live in Manning would take someone else's work and GIVE it to a company so they can make money off of my work - and others who work with me.

If people don't want to help me and share with me that is fine...But I sure don't appreciate it when they take my Manning information and then post it on other commercial sites.

It hurts my efforts to preserve Manning history!!!
People searching for their Manning connected history will probably go to those commercial sites and then find the information they are looking for and never realize that I'll probably have more information for them and will work with them.
The people involved with those commercial sites couldn't care less about Manning and its history - they are there to make money.

All I ask is that when someone finds information on my web pages that they contact me and share what they have.

But when people looking for Manning information don't find my website and get my information from another site - it hurts everyone who would be interested in getting Manning connected information that person may have.

Another advantage to working with me is I'll find errors in the obituaries and other sources of information that exists on those commercial sites.

I found spelling errors in names, locations, events, etc. in almost every obituary I worked on over the last few days...all because of my decades of extensive work on Manning history and Manning names.

Those others sites won't be able to do this.

I also always ask people to contact me if they find errors in the obituaries I post and any other feature or article found on my web pages.
Only if we work together will we be able to correct more of those errors out there.

Thanks,
Dave

Update to Jean Garner message down below
Jean and I have been e-mailing back and forth and she is interested in hearing from her classmates and schoolmates.
My year at Manning was a very important one in my life and I can't believe it was so many years ago, time has flown.
I am happy for you to put my email address out there.
Jean Garner
jeannie43@hotmail.com

Jean is also interested in contacting Duane Griffin and his parents - her host family during her stay at Manning.

In sharing memories with Jean it gave me an idea. I really don't have the extra time but I'm going to see how many pictures I can come up with in my database for the MHS class of 1974...Here are a few samples with more to come in a special feature.

Peggy Sibbel, Susan Rutz

1974 Good Ole Days - Larry Mundt, Mike "Chuck" Foley, Mark "Row" Rowedder, Bill "Twiggy" Johnson

Jean Garner in full view and Gwen Fielweber partial view on right

Keith "Bud" Stribe, Mary Jane Rohe

Ain't they cute???

"Little Leo"

Remember him?

William Johnson, Michael Gawley, Larry Mundt, Jon Ahrendsen, Randy Renze, Paul Renze
Mike, Larry, Jon, and Randy were the delegates to Boys' state.
Bill and Paul were the alternates.

Jean Garner, AFS 1974, left a message on my guestbook.
Her message reminded me that I needed to update my AFS web page with scans of better images for those students.
In 2003, I went to the school library and borrowed the AFS framed portraits so I could scan them. While I knew there would be some fading and deterioration, I never expected how bad it actually was. Photos that were originally in color were almost black and white or really off-color, so I just scanned them in gray scale.

My goal then, as it is now, is to get original AFS photos from classmates or the host families so I can scan them and replace the database with better images.
The second picture is a scan from one of those billfold size pictures we all shared with our classmates and schoolmates.
It has been in a scrapbook so it hasn't been damaged by natural and artificial lighting.

Jean Garner AFS 1974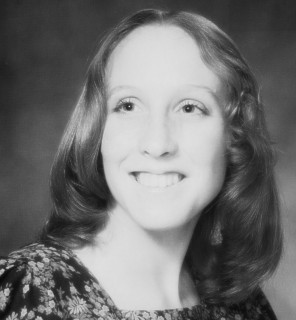 Scan from the school display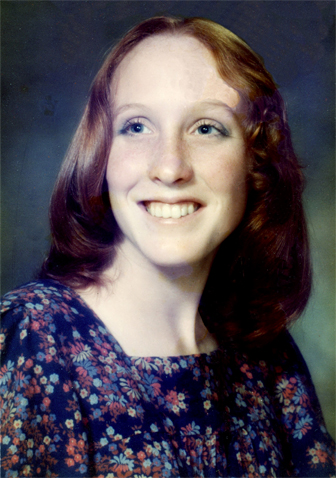 Scan I made from a billfold picture of Jean.

Now some of you may wonder why I don't just show the good picture, but as a preservationist I need to continually show everyone what is happening to their pictures and try every way I can to get people to send me their old pix and history to make high resolution scans and add to the Manning Historical Preservation Database.

To see the whole list of foreign exchange students, click on "Long term projects" on the left - then scroll down on the right side to the Manning Foreign Exchange link.

More pix from the Wilhelm/Kuhl/Jahn family collection.

Aspinwall Independent School

Back: Henry Clausen, Donald Guth, John Boyens, Donald Brady, George Schroeder, Florence Boyens, Alva Schacht, Verna Ehrichs, Esther Pfoltner, Bernice Meggers, Florence Pfoltner, Margaret Brady, Elsie Kuhl (teacher)
Front: Oliver Halford

Jahn family - scan from copy - looking for an original to scan


Back: Herman, Emma Meggers, Lena Kuhl, William, Amanda Peper, Henry
Front: Adele Mordhorst, Paul W., Hugo, Catherine, Louie

Back: Louie Schroeder, George Buck, ? grandpa Kuhl, Gus Meggers, Herman Martens
Front: Minna Meggers, ? grandma Jahn, Paulina Hass, Lena Kuhl, Laura Jahn, Mary Schroeder

Louie P.H. Jahn, Lena Kuhl, Elsie Kuhl, Herbert Kuhl, Hinrich E. Kuhl

Paul William & Catharine (Lemster) Jahn home
I believe this would be the original Crawford County Courthouse - Denison
Crawford County Eighth Grade country school graduation


Elsie Kuhl #1 below

Pomp & Circumstance, diplomas, education, graduation, baccalaureate - all important aspects of our education system that our Pioneer ancestors insisted be a part of the students' learning process.
For country school it was the eighth grade graduation that was the big day. Notice the large diplomas in their hands...they were around 2 feet in size and most had amazing graphics and print. For some of these students, the fancy dress or suit and shoes they are wearing was the only one they had and was worn only on Sundays or special occasions.

The vast majority of these students walked to school - snow or shine, hot or cold.

For the Manning town school - Ninth grade graduation was celebrated. For many years the grades were divided into Kindergarten through Ninth and high school was Tenth through Twelfth.
The same type of celebration occurred for the Ninth grade graduation with a formal class photo taken...ironically, the country school students who continued their education after eighth grade also had the privilege to graduate from ninth grade in town school.

I'm not sure exactly when the ninth grade graduation ended - it would have been when high school changed to Ninth through Twelfth.
While Baccalaureate was considered a more religious ceremony, it was celebrated up until the early 1970s. Of course, today it would probably not be allowed in public schools.

When I hear people blaming this and that for the deterioration of society and our schools, I'll bet most of them have never even heard of the events and activities that once were celebrated years ago.

Fortunately, the citizens of the IKM-Manning school system continue on with their extra support of the schools and students - just like the Pioneers of our past.

June 5, 1952 Dan & Lois (Wilhelm) Peters wedding in the old Lutheran Church


Back: Bobbie Johnson, Dean Stribe
Middle: Helen Egenes, Joanne Wilhelm, Lois Wilhelm, Dan Peters, Melvin Clothier, Cynthia Peters
Front: Kay Petersen

I cropped this first image out of a farm scene. This was not a happenstance that these two boys crawled into a box. The photographer definitely had a clever sense of humor with the label on the box.

The other picture shows so much history and how rugged the Pioneers had to be to survive, and yet they had a good sense of humor, as with the boys in a box.

"Keep in a Cool Dry Place"


Herman Peper & Amos Jahn (cousins)

Gus & Minna (Jahn) Meggers farm - Johnnie & Malinda on grinder
I often hear from people that they don't have old pictures because no one took pictures in their family years ago. While I realize some families were very poor, most of the time I'll find pictures even in those families...the TRUTH is that the reason why most people don't have old family pictures is because someone threw them away or they ended up in the hands of a family member who moved away or inherited them, and in many cases wouldn't share with other family members or out of spite, threw them away because of family spats.
Lyden Studio opened in Manning in the late 1800s and continued on through the 1960s. I have run into numerous pictures where Lyden drove out to the country to take pictures in hog & cattle yards, and other farm scenes.
So don't assume your family didn't have pictures taken - contact a distant cousin or relative and ask them what they have...you might be surprised that they have some/many of those pictures you thought NEVER existed.
"Baby in a Basket"

Original photo

I normally don't show baby pictures - let's face it - even most family members don't spend much time looking at baby pictures, but this is probably one of the most unique and fun baby pictures I've run into and also has the Lyden Studio label on it which adds to the historical aspects.
Lots of times the "bare butt" pictures are taken which were so common but this "baby in a basket" photo tops them all...I think.
While I know who this baby is, I'm not going to provide the name - not that the person would be embarrassed - I don't think it is important to tell who but to show how fascinating our history can be.
I also wanted to show another example of how the pictures are deteriorating and have been damaged and now is the time to digitally scan them so they can be preserved long after the hard copies fall to pieces or are thrown away.


I always tell people to NEVER write on the back or front of a picture - don't even have a magic marker or pen around the pictures...or you'll write on plain paper and the ink will accidentally go through and ruin the picture underneath or transfer while wet from another picture. If you write on the back with a pencil or pen, it can also physically indent on the photo or soak through to the front side.

Another thing when working on IDs with someone is to keep them from pointing with a pencil, pen, finger, or whatever on the pictures, because they will end up scuffing, scratching, and marking the surface.

The best and only way to ID your pictures is to make high resolution scans of them and then save a corresponding text file with the names.
Make rows if possible and ALWAYS ID the people from Left to Right as they appear while looking at the photo.

Ink that transferred from writing on the back of another picture.
It won't be worth the time to try to digitally repair this picture.

Another one of my loyal followers brought this person's obituary to my attention.
So often anymore, the family of an out-of-town former Manning resident who passed away, doesn't send the obituary back to the hometown, so unless I find those obituaries through Internet searches or someone brings them to my attention, I'll never get those obits to add to my Manning database.

I have been featuring tributes on my web pages to Manning connected individuals when they pass away or when I find out about their death.
I don't remember exactly when I started doing this but it wasn't too many years after I set up my first web page in 1996.
Each subsequent year I would gather more pictures and information to scan into my database, so every year I would be able to feature more pictures and information about an individual who passed away.

I was doing this long before funeral homes had web pages and now the funeral homes are following my lead and also posting pictures on their websites, but what I do is very different than what the funeral homes do. I post pictures of extended family members, school pictures, pictures of events the deceased member participated in...and I also find school information and other community information about that individual.
For the most part this information and pictures wouldn't be appropriate for an obituary type write-up and tribute on a funeral home website.

But having posted hundreds of tributes and over many years, I think most family members and their friends appreciate what I do.
On a rare occasion, a family member thinks I should change things and do it their way, but I don't have time to accommodate requests.

I have to keep moving forward with my preservation projects and also show examples of what I have in feature articles, like the tributes, to try to encourage more people to come forward with their pictures and history so I can scan those items.

To show how my tributes have a special place in the preservation of the Manning area history...what if I would just list the name of a deceased person as a death notice only???

If I would leave out the maiden name for a female - leave out the parents and siblings names...just do things the quick and easy way.
This is quite often the case when I read official obituaries.
So I will try to figure out what their maiden name is, their parents' and siblings' names, and other pertinent information and add it to the obituary.
Quite often, family members won't know this information and why they leave it out...for instance when their loved one graduated, or what country school they may have attended.

Since my database is so extensive, many times I can "fill in those blanks." It may not be the wishes of the family and I may post pictures that some people may not like shown, but for the most part, what I have has already been in the public domain.

Plus, having worked on saving as many family collections as I can over the last 40 years, I know that other family members and descendants will appreciate that I have preserved all of this "stuff."

I just received an e-mail from a person who told me she had never seen the picture I have of her dad that I have featured on my web page.
It is situations like this that make me realize the good I'm doing, and the large personal expenses and endless hours are definitely well worth it and overshadow the hassles and complaints I get every now and then.

I could just take the easiest route and simply do this simple notification...no more information, no pictures, no connections other than it is of someone who lived in Manning.

In Memory of LaRue Travlos


Now let's see how many of you are curious who LaRue is and will follow the link.


The more extensive way to honor someone

If you have appreciation for history, I think you'll be pleasantly surprised with the few pictures I have for this family and if you take the time to read about her school history, you'll probably find out that some of your relatives went to school with her and knew her quite well.

As I always write - Manning is on the go and the people of the community take very good care of their little town.
Tens of thousands of dollars was raised at the recent IKM-Manning Gala event that funds programs for the students and teachers.

Manning - you are at the top of the list when it comes to hard working people!!!
If you haven't helped in the past - please consider helping at the end of the month.

Supporters of Manning speak out…

THANKS AMY AND DAWN!
A big THANK YOU and KUDOS to Amy and Dawn for keeping our grocery store in town for the last 5 years! And here's to a smooth and successful transition to Nick Graham!

It is obvious that Amy and Dawn had Manning's best interest at heart, since they were willing to take on a project; neither one of them had experienced before. But they saw the need and were willing to step up and fill a gap left when Garrett and Patti Littlejohn decided to sell Manning Foods. Where would we be without our grocery store?

The job they've done in providing our little town with fresh fruits and veggies, along with all the deli, the meat counter, and the variety of other foods is phenomenal to me. Of course they can't provide the same quantities found in big city stores, but the fact that we've HAD access to these things has been extremely valuable, in my eyes, and their willingness to special order by the case for me has been hugely appreciated! THANKS? And thank you, Nick, for your entrepreneurial spirit and love of small town groceries! We hope you're here forever!

For those who don't currently support our grocery store, please reconsider! By planning ahead, and taking advantage of coupons, specials, and sales, prices can be quite comparable to driving 25 to 35 miles for groceries! Consider the time savings in shopping locally, BESIDES the benefit to all in town who don't have access to out of town grocery outlets. It would be a huge detriment for us NOT to have a successful grocery store! Please, shop local whenever possible!

Rexanne Struve and Family


If you have something positive to say about Manning and/or its citizens - please e-mail me and we'll see if it is something appropriate to be used on my web page.




Report from Main Street Manning


Click to read the information

Please make sure to read the second page of the flier - you will see how many very generous families, individuals, and organizations we have here in Manning that feel so strongly about the community that they donate large sums of money to help it keep growing.

While not every family or individual has the means to donate these large sums, there are thousands more who donate smaller amounts or help the community in other ways.
These people are every bit as important to the survival of the Manning community as the large donors.

The IKM-Manning Community
A GREAT place to raise kids and live!!!
This was the fourth annual Gala to raise money for our school system, and my first time capturing the event.

The first picture below tells the whole story - the citizens of this area believe in great education for its students and providing the extra resources that teachers and the administration need beyond the tax base.

One thing I'm always impressed with at these community events are the number of businesses, citizens, and farmers who not only pay taxes to keep this community going strong, but also donate large sums of money too, going above and beyond what is expected of them.
I won't mention names, but I consistently see a number of Manning businessmen and women at these events and they donate generously.

The volunteers are also amazing. Not every citizen is able to volunteer and donate to every event, but most people in the community volunteer and donate in some way or another...many quietly behind the scenes - never seen by the general public - BUT I see a lot of them do this year after year.


Another thing I observe are the protests I see around the country, where people want more of this and more of that...well here in the IKM-Manning area - we don't talk/protest, we DO.

In a few days I'll be going through more pictures and videos to make a web page feature but for now, here is a sneak preview.


Over $200,000 has been raised by the three previous Gala events.

A packed house which shows the dedication and enthusiam of the IKM-Manning community.

Thrivent Financial - "Hands & Hearts - On A Mission" volunteers

Gala event volunteers

The auction items tell what type of community we have.


Farming community

A great place for kids to grow up and live in

Where once Manning & Manilla were great sports rivalries - we now walk hand in hand.
It took a while for the "adults" to make the adjustment - the students made it a smooth transition!

Hunting and the Second Ammendment mean a lot.

For Manning, this goes way back to the foundation of the community where there were 3 Schuetzen Vereins: Manning Verein, Three Mile House Verein, and the Five Mile House Verein.

Probably one of the more important aspects to the livelihood of a community is for the citizens to not take themselves TOO seriously and be able to enjoy life and be a good sport to make fun of yourself once in a while.

Ms. Doc Bob

Ain't they "Sweet"

I continue to have people e-mail me to help with picture IDs shown here on my web pages and also asking me about pictures and/or information I may have on their families.

This is what I always hope will be the result of having Manning pix and history shown on my web pages.

Many times I can help those people with information and pictures but when I ask them if they have old pictures and information, it sadly goes silent much of the time.

I know that sending me their pictures and history can be a hassle and there are concerns with their pictures getting lost or damaged or not returned, but it should be quite obvious by visiting my web pages that lots of people are sending me their pictures from around the U.S.
If I wasn't returning things or stuff was getting damaged or lost - word would get around very soon. Since I've been receiving and returning family collections for over 20 years through the mail with NO problems, I've got a very good record.

Here is another reason why I need to go through people's collections. They will start picking and choosing things they think will interest me and not realize I'm looking for any and ALL Manning connected pictures and history.
I'm now finishing scanning the Lamp collections of pictures and this last bunch is a gold mine for me. There are military pictures of men I did not have and one picture showed me that he served in the military BUT his obituary mentioned absolutely nothing about it.

So I hope by showing even more military pictures, that this will encourage people who are hesitant in sending me their stuff, to work with me so I can find even more "Manning treasures."

This first Veteran below is the son of John Ewoldt. John served during WWI and is buried with his wife in the Manning Cemetery. I don't have any pictures of John but have just a little military information about him from his obituary - he served overseas.
His obituary states that he moved with his family to Denison in 1940, so Iven did live in the Manning area for a while. Either way, I would still include Iven in the Manning Veterans' history book with the family Veteran connection. Now I hope someone in the Ewoldt family will send me information about Ivan's service.

Iven Ewoldt
For this next Veteran, I had no pictures until finding this one in the Lamp collection. I have a little military information from his obituary, but hope a family member will send me more information and pictures.

Freddie & Phyllis (Fiser) Hansen
Freddie - son of John & Mary (Lorenzen) Hansen
This last Veteran from the Lamp collection surprised me.
I have an obituary for LeRoy Hansen but there was no mention at all about him serving in the military.
Then I checked to make sure this wasn't a different LeRoy Hansen, but sure enough, Margaret Lake was listed as his wife.
Another military connection is that Margaret's brother, Robert Lake, was KIA in Germany during WWII, so I definitely want to include LeRoy in the Manning Veterans' book, but I hope that a family member will come forward to help with military information and more pictures.

LeRoy & Margaret (Lake) Hansen
The Lamp collection is extra fun for me to work on since they are related to me too.
Here are some other connections the Lamps have here in Manning.

Clara Jensen - married Vertus Lamp

Ed & Laura (Friedrichsen) Lamp

Elda (Rothfolk) Barten

Roger Barten

Dorothy (Ewoldt) Dettbarn

Linda Dettbarn

Myron & Dorothy (Ewoldt) Dettbarn

Donald Ewoldt

Dale Koester

Minnie (Stumpe) Reinke, Jessie (Lamp) Voge

Gerhardt Voge
grandson of Joseph and Agnes (Wiese) Lamp

Wiese brothers - not sure of order: Rudolph, Adam, Frank

Harry & Louise (Lamp) Koester

Back: Joanne Drees-Dunkerson, Eunice Koester, Lucille Boelle
Front: Elverda Schwitzer, Amelia (Westphalen), Hubert

Iola (Taylor) Stammer

Joe & Alice (Guth) Lamp

Julius & Eunice (Lamp) Koester

Clara Kruetzfeldt, Adele Jensen who married Harry Kruetzfeldt

Louie & Lucille (Lamp) Boell

Lyle & Joyce Karsten
children of Lester & Florence (Lamp) Karsten

Back: Joe, Louise
Front: Marvin, Rose
Marvin - son of Joachim & Agnes (Wiese) Lamp

Max Hansen
son of John F. & Hilda (Hueschen) Hansen

Velma Hansen

Walter & DeLoris (Lamp) Sonnichsen

Dale & Luella (Ahrendsen) Koester
not sure of order of the brothers: Jessie Lamp married Henry Voge, Hubert Lamp married Amelia Westphalen, Gerhardt Lamp married Minnie Hansen, Herman Lamp married Amanda Koester

Minnie (Hansen) Lamp

Charlie Lamp

I'm not sure if these people are related to the Lamp family or were friends of the family

Jane Heithoff - daughter of Ray & Sally (Sporrer) Heithoff

Joe & Anna (Muhlbauer) Hugeback - seated

Evelyn Wanninger - daughter of Wolf Wanninger

Lena Mohr - daughter of John & Ida (Lage) Mohr

Did you know that the Lamps first lived on this farm before moving to the last location where Darlene Lamp lived along 318th Street at the south edge of Manning?

1957 - guess whose farm this is today...

Staying on the theme of preservation - this is a personal favorite of mine but also somewhat distressing.
These aerial farm pictures I've been using as a fun contest also reminds me of the MAJOR changes in our area, the farming community, and rural American in general - MOSTLY because of innovation and technology that has been introduced over the last 50 years.

Similar to the time-frame my dad lived through, where steel wheeled tractors (and then with rubber wheels) started replacing the work-horses and mules that pulled the farming equipment.
I remember dad reminiscing how some farmers said that tractors would NEVER replace the horse and then later that rubber wheels would never replace the steel wheels...well, those of us old enough all know what happened...

Overnight, harness and blacksmith shops disappeared, along with many other small businesses in Manning that were part of the previous farming methods.

Claus Nielsen, Sr. harness shop in Manning
Where once it took a dad/mom, their kids, grandchildren, grandparents, brothers, uncles, cousins, and even "neighborhood bees" to farm 160 acres, today where there once were 4 farm families on each section (640 acres) to now where there are no buildings on many of those sections.
Progress and change are inevitable and necessary in many cases but it has also had a detrimental effect on the fabric of our society too...good and bad always seem to go hand-in-hand.
To me, what is more unnerving today is the speed of change created by computer technology. Where once change took years and even decades, it is now compressed into months or even days.
There is no breathing room to stop and think about --- "Just because we can do something, doesn't mean we should do it."
Guess whose farm this was?
Here are some clues from one of the people who use to live here.
That was our farm - grandparents lived there until dad got out of the army. This was taken before the new barn was built in same spot. Not sure who lived on that place before John and Ella. There was a family story that the house was empty when John was a kid and he used to shoot out the windows with sling shot. Not sure that was true. House had square nails in it so we think it had been around a while. We did not have a bathroom in the house until I was about 6 or so- early 1960s. I do know when the country school was across road, the teacher lived with John and Ella and slept in same bed with Joan at one point. Only had two rooms upstairs, bedroom, dining rooms front room downstairs with a kind of lean to kitchen in front - hard to think that any people lived there.

Preservationist - different than historian or genealogist

Many people are confounded with my requests to have them send me their old pictures, documents, and history...
There are many reasons why some people don't want to send these items to me, which I won't go into now.
Some offer to do the scanning and then send me the digital files they create.
99% of the time they do not properly scan things and they don't have over 20 years of experience doing this or the professional software and equipment I have.
So the results are below par. This is not meant as criticism but is a fact that they just won't generate the quality digital files I want.

Some people have already scanned their pictures and documents, but again, 99% of the time they will be low resolution and improper scans, for what I'm looking for as a long-term preservation.

People who know me and introduce me to people from out of town will say I'm the local historian and genealogist.
Until recently that is how I would describe myself, but what I do is way beyond a historian or genealogist - I'm a preservationist and genealogy and history are sub-categories of preservation.

The big distinction is that most genealogist concentrate on their specific family, and a historian will tend to concentrate on a more defined subject, but as a preservationist I want to gather all kinds of history and genealogy for the Manning area.

Just like the Manning Veterans' history book project I've been working on officially since 2008 and began gathering pictures and history using my web page since 1996 - my plans are for a two-volume book and will be one of the most unique military books for a community. It won't be just a book with a picture then name, rank, and serial number of a Veteran but connections within a family with Veterans and all kinds of pictures, documents, memorabilia, etc. Sadly, I'm struggling to get Veterans or families of deceased Veterans to come forward - a book where the emphasis is on the whole collective of Veterans who lived in the Manning area and the military history of this community...which is also VERY unique.
Here is a unique picture that will be featured in the Veterans' book (the full story about it will be included in the book).
One of the IKM-Manning senior players, who is joining the military, came up with the idea to carry out the US flag during the introductions on Senior Night. He first asked the coaches and then his teammates about the idea, and they all agreed it was an excellent way to show added respect to the US flag, those serving our country, and the Veterans of the US.

The big distinction in my type of preservation is that I digitally preserve pictures, documents, and history in high resolution, which is the best long-term way to preserve our history.

People who have inherited those old family scrapbooks, documents, and history may scan quite a bit of what they have but they will probably overlook items that don't interest them or fit the main subject matter of their work.
My idea of preservation is also beyond the digital images and documents but to preserve our "Heritage" and the memories of our Pioneers who built this great nation.

Another problem with those old collections people have is that many of the pictures are not identified and the family members won't know who the people are and/or take the time to identify them...whereas many times I may know some of the faces or will be able to find someone who can ID the faces...plus I have a nearly endless database of names and history to look through and maybe figure out who some of the people are.

Below is just one example of why I want to do my own scanning and go through people's collections - and not have them pick and choose what they think I might be interested in.

How many aspects of Manning history do you see in this document?
Below are a few of the major aspects I see in this document. I'm so tickled to find this piece of history in the Enenbach collection I recently worked on that was sent to me from Nebraska.

The first historical aspect that caught my eye was the Ral-Mars letterhead...something I have not run into before.
The next thing is Ralph started promoting the 1981 Manning centennial back in 1976.
I also like the very clear signature by Ralph...DO YOU have scans of your parents/grandparents signatures? Most people don't think about this aspect of genealogy and history.
Another interesting piece of history is "Typewriter" repair...something most kids today have no idea what it is, and was a very important tool used in the past to document our history and a major way to communicate.
Obituaries are a very important way to document the life of a person, but as a preservationist I think more should and more can be done to honor and preserve the legacy of a person.
This is only possible when people share the pictures and information they have with me so I can digitize their things and preserve it in the Manning Historical Preservation Database.
Something that I hope more families will be seeking to become a part of - the history of Manning.
Recently Ruth (Musfeldt) Younie passed away. Her obituary tells about her parents and family, where she went to school, and some of her activities...but let's see what else we can find out about Ruth in my database.
Ruth M. Younie
Funeral Wednesday March 28, 2018, 10:30 AM at St. John Lutheran Church, Pomeroy, Iowa
Visitation Wednesday March 28, 2018, 9:00 AM - 10:00 AM at St. John Lutheran Church, Pomeroy, Iowa
Burial Wednesday March 28, 2018 at Union Cemetery, Pomeroy, Iowa
Ruth M. Younie - age 89, of Pomeroy, passed away Friday, March 23, 2018, at the Accura HealthCare Center in Pomeroy, Iowa.
Ruth Marie Musfeldt was born August 14, 1928, in Manning, Iowa. She was the daughter of Herman and Lydia (Asmus) Musfeldt. Ruth attended country school and then Manning schools beginning in 1938 and graduated with the class of 1946. After high school, Ruth attended the Iowa State Teacher's College in Cedar Falls and then taught country school at Hayes No. 6. On June 1, 1947, Ruth married Donald Younie at the Zion Lutheran Church in Manning. To this union, three children were born, Paul, Martha and David. The couple lived in various locations in Iowa, Nebraska and South Dakota. Ruth worked several years at Gurney's Seed and Nursery in Yankton. Don passed away on May 18, 1994. Ruth moved from Yankton, South Dakota, to Pomeroy in 2001 and entered the Pomeroy Care Center in 2015.
Ruth was always very active in her church, wherever they lived, including St. John Lutheran Church in Pomeroy. She enjoyed sewing, gardening and feeding and watching the birds.
Survivors include her son, Paul Younie of Little Falls, Minnesota; daughter, Martha (Dean) Holtorf of Pomeroy; grandchildren, Mark (Lynn) Younie of Harley, Matthew (Chandra) Younie of Storm Lake, Scott (Heidi) Holtorf of Houston, Texas, Sara (Jason) Knox of Iowa City and Megan (Kevin) Hauswirth of Havelock; ten great-grandchildren; three great-great-grandchildren; brothers, David (MaryAnn) Musfeldt and Evans Sam Musfeldt; sister-in-law, LeeAnn Musfeldt and several nieces and nephews. She was preceded in death by her parents; husband, Don; son, David; great-grandson, Caleb Younie; brother, Tom Musfeldt; brother-in-law, Gordon Younie; sisters-in-law, Judy Musfeldt and Madlyn Younie and special friend, Curt Johnson.

1946 MHS graduates: Norman Arp, Marvin Bogatzke, Jean Blum, Ruth Brady, Leota Carter, Shirley Coleman, Madlyn Cramer, Mary Jane Dales, Norma Dau, Zona Gail Duff, Lucille Genzen, Margaret Hammer, Marian Hoffman, Mary Jacobsen, Donna Belle Joens, John Keane, Alvin Kuhse, Mildred Lechtenberg, Loretta Lerssen, Ruby Lohmeier, Edward Meggers, Betty Mincey (salutatorian), Donna Fae Mohr, Franklin Mohr, Ruth Musfeldt, Delores Rix, Donna Rowedder (valedictorian), Donna Schacht, Norma Jean Schrum, Marie Sextro, Delores Wagner
1946 former students: Billy Addison, Jimmy Barnes, James Bingaman, Ruby Book, Eula Mae Bradshaw, Donna Jean Cramer, Sarah Diamond, Evelee Furgason, Merlin Gosch, Joanne Grundmeier, Delores Hargens, Robert Hinners, Alvin Jansen, Carl Lake, Alvin Lohmeier, Bobby Matchett, Lyle Mersman, Patrick Miller, Leo Nielsen, Betty Lou Olbertz, Duane Olbertz, Donald Petersen, LaVonne Pittman, Mary Qually, Phyllis Soppe, Laura Mae Schieffer, Leslie Stahl, Mary Lou Weinhart, Marie Wells, Ray Wiley
Ninth Grade Graduation

Back: Marian Hoffman, Betty Mincy, Jean Blum, Eddie Meggers, Sara Diamond, Ruby Book, Alvan Kuhse, Joanne Grundmeier, Leota Carter, Marie Sextro, Bill Addison, Ruby Lohmeier, Margaret Hammer, Norma Schrum, Betty Olbertz
Middle: Shirley Coleman, Lucille Genzen, Zona Duff, Norma Dau, Delores Wagner, Franklin Mohr, Virgene Ruhde, Alvan Jansen, Donna Schacht, Kenneth Pfannkuch, Donna Fae Mohr,

Ruth Musfeldt

, Madlyn Cramer, Loretta Lerssen, Mildred Lechtenberg
Front: Norman Arp, Mary Jane Dales, Duane Olbertz, Donna Rowedder, Robert Hinners, Ruth Brady Hiatt, Mrs. Ida Beck (teacher), Patrick Miller, John Keane, Donna Jean Cramer, Marvin Bogatzke, Donna Belle Joens, Mary Lorraine Jacobsen

Ruth in school

Tom Musfeldt MHS 1954

Evans Sam Musfeldt MHS 1959
My mother reminded me of Ruth's mother, Lydia's other siblings
John and Martha (Wenzel) Asmus children: Lydia, Verna, Marie, Merlin, Helen, Alma, and three half-sisters: Pauline Jorgensen, Amanda Ewoldt, Ann Boyens

Marie & Verna Brady

Alma "Tootie" Asmus

Merlin "Buddy" Asmus

Amos Kusel, Lyle Arp, Merlin Asmus
1937-38 FB season

Student Managers: Roy Schoening, Wayne "Jack" Schelldorf
Back: 18 Duane "Tommy" Bartels, 26 George "Oppie" Opperman, 19 Amos "Messy" Misselhorn (Captain), Coach, 12 Harold "Horse" Nickum, 25 Richard "Dick" Ohm, 13 Grant "Sleepy" Grundmeier
Middle: 28 Arnold "Ichabod" Juels, 21 Gene "Yenze" Claussen, 15 Lyle "Red" Arp, 29 Francis "Frisco" Zerwas, 20 Alvan "Hans" Hansen,

17 Amos "Keezil" Kusel

, 14 Harry P. Hass, 23 Raymond "Snaky" Joens,

24 Merlin "Heel" Asmus


Front: 22 Amos "Pickel" Rutz, 16 Wayne Accola, 11 Merlin "Percy" Welch

Manning has always been known for the nicknames of its citizens and the FB team above is no exception.
I always wondered why Amos "Skip" Lohmeier would call me "Keezil" until Rita Zerwas (Mrs. Francis) gave me this football picture years ago that had the names and nicknames written on back.
Skip was 6 years behind this group but knew them all quite well.
I always visited with Skip a lot and would ask him about his son, Randy, who was ahead of me a few years in school.

I searched the Internet for more Manning connected obituaries and was sad to see one of my high school teachers passed away already in 2012.
You can find Martin Sievers and the other obituaries on my memorial page linked on the left.

MHS 1971

In the upper right picture is Mark Jansen (far left) who passed away in 2014.
Dean Fara (just over Aylor's right shoulder) in the bottom left picture passed away in 2002.

Thanks to one of my loyal followers and who also is interested in preserving Manning history - he brought Darrell's passing to my attention.
If you know of anyone who once lived in Manning and has passed away - please let me know.
I want to add that information to the Manning historical preservation database.

About once a month or two, I'll spend several hours searching the Internet for obituaries that list Manning as the previous location of residence.

It is really great to find obituaries for the 90+ age group, because there will generally be lots of old family names (meaning Manning names) and connections in those obituaries that help me connect lots of family history here in Manning.
---
In Memoriam Darrell E. Vondrak
Darrell E. Vondrak, 75, of Sioux City, passed away on Easter Sunday, April 1, 2018, at Holy Spirit Retirement Home following a courageous twelve year battle with Parkinson's disease after having twice survived kidney cancer. A memorial visitation will be Thursday, April 5, 2018, with family present from 4 to 8 P.M. with a Rosary at 4 P.M. at Meyer Brothers Colonial Chapel.
Darrell was born the son of Francis and Marguerite (Lamoureux) Vondrak on October 14, 1942, in Sioux City, Iowa. He attended St. Michael's school in Leeds and graduated from Heelan High School in 1961. He served in both the Iowa Air National Guard and the Army National Guard with his primary unit being the 185th Tactical Fighter Group. He later attended Upper Iowa University and the University of Minnesota where he earned a degree in Healthcare Administration. Darrell married Susan Culver on November 25, 1967, in Sioux City.
He was the administrator of Manning General Hospital from 1974 to 1984, CEO of Palo Alto County Hospital from 1984 to 2005 in Emmetsburg, Iowa, and CEO of Decatur County Hospital in Leon, Iowa, from 2005 until his retirement in 2009. Following his retirement, he moved to Sioux City where he lived until his death.
He was a member of Rotary Club and the Iowa Hospital Association.
Darrell enjoyed horses and working on his acreage. He also enjoyed spending time with his grandchildren and taking them to get coffee and donuts.
Darrell is survived by his son, Jeff Vondrak of Le Mars and his children, Chase, Hailey, Hunter, and Taylor; son, Steve Vondrak and his wife, Mary of San Clemente, California, and their son, Stone; daughter, Kerry Knudsen of Osage, Iowa, and her children Mia and Max; Susan Vondrak, who was his wife of forty-two years and then his devoted caretaker throughout his illness; brother Lynn Vondrak of North Sioux City, South Dakota; sister, Jolene Siedelmann and her husband Greg of Omaha, Nebraska; two sisters-in-law, Iveta Kerber of Emmetsburg, Iowa, and Judy Vondrak of Galva, Iowa.
He was preceded in death by his parents; brothers, Arley and Ron Vondrak; infant brother Larry; and sister-in-law, Jane Vondrak.
Note: children attended Manning Schools.
Jeffrey Vondrak - former MHS 1987
Steven Vondrak - former MHS 1989
Kerry Vondrak - former MHS 1991
Meyer Brothers Funeral Home - Sioux City, Iowa

Top: Pat Johnson, Keith Escher, Lissa Haubrich, Brett Nissen, Elizabeth Maxwell
Third: Jim Croghan, Joni Waterbury, Jeff Vondrak, Lori Stoberl, Paul Croghan
Second: Paula Spies, Steve Rauch, Megan Wright, Dan Hicks, Brenda Clipperton
First: Jon Amsden, Lisa Herbers
Bottom: Lori Eickman, Jodi Ahrendsen, Traci Rix, Tina Wiskus

Top: Tracy (Swanson) Norman, Wendel Kahl, Dave Rauch, Cynthia Gustin, Karla Wieland
Third: Richard Sorensen, Jean Menke, Mike Hull, Cory Halbur
Second: Luann Andresen, Cory Laver, Jean Myer, Doug Dammann, Alan Lampman
First: Mark Wilson, Steve Vondrak
Bottom: Scott Lamp, Brenda Venteicher, Alison Beaver, Nikki Foutch

Top: Miss Deanna Culp, Ken Venteicher, Jennifer Hinners, Mike Halbur, Suzette Miller
Third: Zac Diersen, Michele Hass, Kalvin Dammann
Second: Michelle Campbell, Joe Hull, Brenda Puck, Trebor Merriman, Joel Sporrer
First: Larry Eischeid, Kerry Vondrak
Bottom: Joelle Handlos, Scot Irlbeck, Dale Gruhn, Monica Stangl

I was getting e-mails the next day after taking the Easter Bunny pictures - asking if I would be posting them on my web page.
I finally found time by April 3rd - I always have ongoing projects to work on, and new ones pop up like the tribute to Ardith.
You might want to take some time to look at these other features I have on my web page.
We have to all realize that the world doesn't revolve around just our own specific personal interests and always wanting instance results.
I go through each picture and crop and edit them, then I have to lay out the HTML files for the specific web page...a web page isn't like a Facebook or Twitter or whatever other so-called social media site.

I've maintained a web page since 1996 and have seen all kinds of various types of communication forums and sites come and go.
At least on my website you don't have to log in and turn over your rights to your personal information to Millionaires and Billionaires who then in turn sell that information --- if they were born 50 years earlier or 50 years later they would probably be digging ditches...so they don't impress me at all.

I charge you nothing and don't force those annoying scripts on you that have all those pop-ups and ads that so many web and media sites have now, and some of them are malicious.

Another point of interest I try to speak and write about is reminding the general public to NOT take for granted, events like the Easter Bunny and Santa Claus and all of the other events provided by the myriad of volunteers here in Manning.

I am always amazed at the number of parents that make sure to have their children thank the Bunny and Santa, but there needs to be an extra effort to thank the volunteers behind the scenes who organize things.

We are so fortunate, that each year or over a period of time, that new volunteers come forward to fill the vacant spots that open up by the "retiring" volunteers.

Having captured these events for nearly 40 years by video tape and now digital imagery, I have seen first-hand all of the volunteerism, both behind the scenes and during these events.

So the next time you attend one of these community events, make sure to thank those who are volunteering...and you might even consider being one of those volunteers.

Thanks,
Dave Kusel


They say the "City that never sleeps" is New York City.
I think Manning comes in a close second.
I have a hard time keeping up with all of the events and activities...earlier Saturday morning there was the Easter Egg hunt and then afterwards the Easter Bunny hopped into town.

The Easter Bunny visits Manning March 31, 2018


Click to see the Bunny pictures

In Memory of Ardith (David) Lage


February 7, 1930 - March 31, 2018

Ardith passed away on Saturday, March 31, 2018, at the Manning Plaza Nursing Home in Manning.
Funeral services will be held at 10:30 AM on Wednesday, April 4, 2018, at Zion Lutheran Church in Manning with burial to follow in Manning Cemetery.
Visitation will be from 5 PM to 7 PM on Tuesday, April 3, 2018, at Ohde Funeral Home in Manning. Visitation will continue at 9:30 AM on Wednesday at the church.
Click to see the tribute to Ardith & her family

I just added a lot of pictures of school students from the mid 1930s and need help with IDs.
Please help!!!
Click to see more Enenbach/Frahm family pictures

Attention all visitors to my web pages who are interested in Manning history and connected to Manning.
If you have never experienced a RAGBRAI event you need to do so...
What better place to experience RAGBRAI, other than in your old hometown or your relative's hometown of MANNING!!!
The Historical "Hub" of Western Iowa...

If you have never visited my "Quick Tour of Manning," check out the link on the left side of this frames web page which will show you some of the historical places to see and aerial photos of the area.

People from all over the US and even the world come to participate in this annual ride across Iowa.
From my experiences of past RAGBRAI events here in Manning and the area are that the riders are very friendly and appreciate being cheered on during their trek across Iowa.
If you are from out of town or out of state, you may even be surprised that someone from your own community will be riding through Manning.

Register's Annual Great Bicycle Ride Across Iowa


RAGBRAI is coming to Manning, July 23, 2018

Here is the complete #RAGBRAI route for Monday's ride from Denison to Jefferson, Iowa RAGBRAI 2018.
The route travels 71.7 miles with 2,537 feet of climb. This will be the longest ride of the week, not counting the optional loop.

MONDAY – JULY 23, 2018
Denison to Aspinwall – 19.1 miles
Aspinwall to Manning – 3.7 miles
Manning to Templeton – 7.7 miles
Templeton to Dedham – 6.9 miles
Dedham to Coon Rapids (Meeting Town) – 8.2 miles
Coon Rapids to Scranton – 16.4 miles
Scranton to Jefferson – 9.7 miles

The route (towns and roads) is subject to change.
The full route, along with roads and pass-through towns will be released starting this weekend.
Each daily release should be out by 8:00 am CST.

Click on the link below to see some very interesting history on how Manning achieves so many amazing things and is now working on another unique project.

Manning Hillside Splash

Oh the Fun of playing in the Sun (1968)


1909 cartoon about 2 boys nabbing their friends' clothes while "skinny dippin.'"

Please visit the Manning Exchange for local news, articles, and information...a work in progress.

Many upcoming events.

Korean War Veterans continues


There are lots of Manning Veterans of the Korean era with no pictures or information.
Will you be in the Manning Veterans' book???
Unless more post-WWII Veterans come forward there will be a lot of 1946 to present day Manning connected Veterans missing from the book.

For those of you who are occasional visitors to the Manning Exchange - please make sure to click on the "archived articles" section where previous featured stories are kept.

Click to visit the Manning Exchange

1 example from the Logeland Studio wedding packets.

There are still quite a few Logeland Studio wedding packets available.

Click to read about this important project.
It will help to financially support the Manning Veterans' history book project.

What makes up a community?
Just ONE person
who is a son or daughter
who is a brother or sister
who has a school chum
who is related to someone in that town
whose friend has a friend in that town
whose friend is related to someone else in town
who may have moved away but still thinks of the place they grew up as home
We would like to hear from you, the "1983 Leaders of Tomorrow" who have relatives and chums in your hometown of Manning, Iowa.
In their own words
Attention "1983 Leaders of Tomorrow"


Who is the sister of the meteorologist linked below?
Click to see the answer in her own words

Who grew up on a farm south of Manning, has chased tornados, and is now a meteorologist for the National Weather Service?
Click to see the answer in his own words

I have been receiving questions from various "1983 kids" about what type of information we would like them to write about.
Please read through the meteorologist's story to get ideas for you own personal write-up.
Then send me an e-mail so we can work out your story.

Note: Your story does not have to be as thorough as found at the link above but at least send us a couple paragraphs to bring us up to date from 1983. Here is the DIRECT link to the 1983 web page.

Parents of the "1983" kids - please encourage your children to send in their updated information and any pix they may want to include.
Sometimes a little nudge by mom or dad will get the ball rolling!
Each 1983 "Leader of Tomorrow" has interesting family history.
Here are the names of the "1983 kids" who we are looking for an update from...
Aaron & Courtney Potthoff, Adam Croghan, Andrew & Amanda & Brandon Puck, Alex & Abbey Ranniger, Allison & Megan Keese, Angela & Heather & Michele Hass, Angie & Alan Irlbeck, Bradley Christensen, Bryan & Nathan Rohe, Chelsea Souter, Christin Ann Fara, Christopher Wegner, Cole & Ty Henderson, Dale & Vanessa & Derek Hargens, Daniel Wayne Tibben, Daniel & Janelle Stribe, Dawn & Derrick Rohe, Dawn & Michelle Willenborg, Elizabeth & Jamy Zinke, Ericka & Andrea Ehlers, Gary & Beth & Tim Ferneding, Heather & Jessica & Jimmy Switzer, Jackelyn McKeighan, Jamie Jo Irlbeck, Jeffrey & Joey & Jeremy Irlbeck, Jeffry & Kelli & Jason Lorenzen, Jeremia Rex Macumber, Jennifer & Jason & Renee Knueven, Jennifer & Jeremy Misselhorn, Jeremy Puck, Jessica Rasmussen, Jill Kienast, Joe Stein, Joseph & Mackenzie Hinners, Kasie & Andrea & Amy Lorenzen, Kenzie Kae Kerkhoff, Lauren & Shad Bauer, Marte Wanninger, Matthew & Mandi Weitl, Melissa & Angie Pfannkuch, Michael & Amy & Jeremy Kasperbauer, Michael & Michaela Hargens, Melissa & Michaela Vinke, Michael & Matthew Siepker, Michaela & Crystal Ehlers, Natasha Vonnahme, Ryan & Rachel Pfannkuch, Sabrina Lee, Sarah Kaszinski, Sheri & Trena Bell, Tara Zeman, Stephen & Ryan & Darren Andersen, Tonya Jo Wurr, Tiffany & Michelle Jahn, Tim & Matt Hugeback, Brian & Katie & Steph Beck, Troy & Robin Wanninger
If you send me some information about yourself, I may also be able to find some pictures of your parents, grandparents, family members that I have in my database (as shown above).
We can use them in your story along with your "1983" picture.
We'd like to hear from you !!!
What ever became of the
1983 "Leaders of Tomorrow"
Have some of your "Dreams" come true?

"Let it be known that he who wears the military order of the purple heart has given of his blood in the defense of his homeland and shall forever be revered by his fellow countrymen."
George Washington, August 7, 1782
Just as a reminder: the Manning History book committee continues to work on a Manning area Veterans' history book project.
For those of you who are Veterans or have/had Veterans in your family - will you come forward?
The history book committee will do their best to get as many pictures and information about the 1000+ Manning Veterans but we can't do it all by ourselves.
How many small communities do you know have published 5 history books? The first one was the History of Manning 1898, then the 1981 Manning Centennial book, next the 2006 Manning Quasqui book, and most recently the 2009 Manning School history book. Probably the last book to be published will be the upcoming Manning Veterans' book - unless someone comes forward in the next generation to take over these projects after I'm gone. Will you help with the Veterans' history book project? If you are a Manning connected Veteran or are presently serving and do not submit your military connected pictures and infomation you probably won't be in this once-in-a-life-time Manning Veterans' history book. With a limited number of volunteers we can only do so much on our own but will try to get pictures of as many Veterans as we can. There are over 1000 Manning Veterans so we have a long ways to go before the book can be published.
Manning Veterans are slowly coming forward and below is another example. We hope to eventually get more pictures and information for Mike to put in the book but for now this is what I have to show to you.
Amos Rutz WWII
One thing that many Veterans and people who are submitting information have not fully understood is that this next Manning history book is specifically a Veterans' only book. It won't be like the Centennial or Quasqui history books were, where there is a Veterans' section along with other community aspects. We are aiming for a 2-volume book (around 1090 total pages) which will really be unique!!!
This book will be ALL Veterans' information (and the post auxiliaries) - hence it won't be a "Name, Rank, and Serial Number" only history but we want a complete history for each Veteran.
For instance - below is Louis Boell's picture and the information that was published in the Veteran section of the 1982 Aspinwall Centennial history book. It has the basic information but we are looking for more and I spoke to Louie by phone and he sent more pictures and information - also for his brothers.

To see what Louis submitted click on the link underneath "Are you a Manning Veteran" shown below.

Note: we also want some family background such as parents and grandparents. All too often you will only see just the Veteran's name with their basic military information but without the family connections it will be difficult for future historians and genealogists to know for sure who this person belongs to.

Are you a Manning connected Veteran?

I would like to hear from you!!!
We are starting a Manning Veteran history book project and if you don't come forward you may not be included in the book. NOT because we want to intentionally leave you out but because you didn't come forward.
Same goes for those of you who have Veterans in your family who have passed away. If you don't come forward and help by submitting Veteran connected pictures and information your Veteran may not be included in this once in a life-time Manning Veterans' history book.

Please e-mail me about your Veteran questions manningveterans@davidkusel.com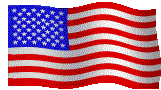 The United States flag
is proudly displayed here and NO other flag is as IMPORTANT!
1 Manning citizen served in the War of 1812
48 served in the Civil War
1 served in the Indian War
3 served in the Spanish American War
300+ served during WWI
550+ served during WWII
87+ served in the Korean war era
65+ (more names need to be found) served in the Vietnam era
55+ (many more names need to be found) served from 1975 to present
26 paid the ultimate price with their lives defending the U.S. Flag
Are you a Manning Veteran?
Are you currently serving and have a Manning connection?
We are starting the Manning Veterans' history book project
Don't wait until you see "Deadline" or it WILL be too late!!!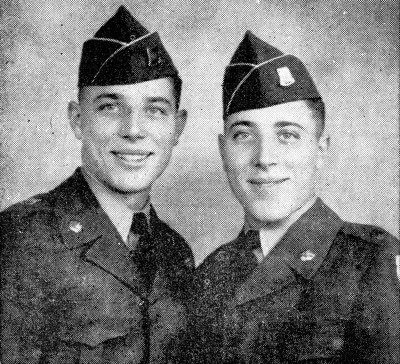 Click to read promos for the Veteran book


There are a lot of WWI and some WWII Veterans pictures with no IDs.

Before you spend time scanning pictures
please look at these instructions


I appreciate your efforts scanning pictures for me but if you only make low resolution scans you are really wasting your time. High resolution scans are the best and only way to really preserve those old pictures.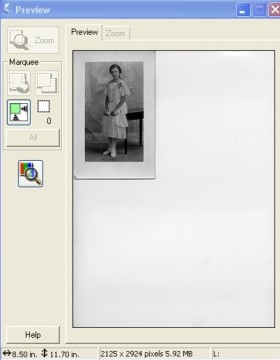 Click to see the tutorial
If you simply don't want those old family pictures you inherited please don't throw them - send them my way.
A lot of times I can recognize a face or location in those old pix.
---
One thing to keep in mind while you are looking for pictures - if they are glued in old scrap books please do NOT try to pull them out or cut them out. I can scan the whole page of the scrapbook and crop out the pictures you want to use in the book. If you attempt to forcibly remove the pictures you will probably damage them and when I scan them that damage will probably show up. This means I'll either have to use my graphics program to touch up the damage which can take a lot of time, or if they are badly damaged I just may not even take the time to scan them.