Volksmusik Polka

Oktoberfest at the Heritage Park October 13, 2018

Trinity Church - October 13 during the Oktoberfest event at the Heritage Park

Mike gets a big "thank you" from Angela for the caricature he drew of her.

Polka and Waltzes many not be your "cup of tea" but there were all kinds of activities, fun, and friendly interaction at this event at the Heritage Park.
Definitely better than sitting at home and watching TV or playing on those "so-called" social media sites that rot your brain...

More pix and infomation coming




October 14 - Ho Ho Ho - 2 inches of snow!

Unfortunately, because of all of the rain for the last several weeks - there are still a lot of soybeans in the fields...some corn has been harvested but I'm sure all farmers are starting to get a little concerned - especially with saturated soybean pods freezing open and then the beans popping or falling out once harvest starts again.

More pix from the Lage/David collection:...
I always request to go through people's collections, because I'll find something unique that I have not seen before, and more than likely the owner won't notice or realize I want to scan. Here is another example - I'm not exactly sure but assume this is an official military print for Wesley Lage's identification card.
At any rate it is something I'll use with Wesley's write-up in the Manning Veterans' book because it is so unique.
It also tells us that Wes was at the Army Airbase in Maxton, North Carolina.

Wesley Lage


Wesley Lage and unknown Veteran
Possibly taken at the Manning or Aspinwall Milwaukee Depot area.
Ardith had most of their pictures identified but probably wouldn't have known this person.
He also may not be from this area.
If you know who he is, please e-mail me - his face sure seems familiar to me.

Wesley Lage - MHS 1938 (a classmate of my dad)
Taken in front of the north entrance of the old gym - now Rec Center

Franklin Mohr

This was the Pruter Mohr house at 214 Third Street - It looks like 1921 on the license
Third Street and residential streets were paved, starting in 1923 so the year on the plate would make sense.


2018 view

Are you old enough to remember this business?
Pastor 1954 to 1963


Pastor at the brick church on 2nd Street and then at the current location of Zion.
George & Hulda Eschenbacher
Children who attended MHS: George, Jr., Becky, Melissa

Wayne Ranniger & Walt Lage - on the Lage farm

Herman Lage hauling manure

I hope everyone studies this picture - especially those in society today who are complaining just about everything under the sun.
Herman had to grow the grain/grass, harvest it, store it, and then feed it to the horses.
He had to water the horses, keep the tank thawed out during the winter, and filled during the heat of summer.
During the summer he had to deal with the flies and extra special odors and use a pitchfork to load the manure - sweat running down his face and body.
During the winter he froze his hands and toes hauling the manure out to the field. This isn't a manure spreader that mechanically unloaded the manure, so he had to unload it by hand.

Now be honest - don't you think you have a very easy life-style today?

I use the pitchfork rule - if you haven't ever used one - then it is probably best to not complain about how tough you have it.
I used a pitchfork and filled a manure spreader many times years ago, but I won't complain - it was nowhere near the hardships Herman lived through...

I just love these old "jail" props that were taken a lot years ago.
Here you see Walt Lage and Bill Meggers in jail.

Thelma (Doyel) and Wade Mohr
She laughed at Women's Lib & he was a D-Day survivor

When I hear "some" women complain about how they are treated - the lady above may or may not have agreed that women didn't always get a fair shake but having known her my whole life - she was a doer - she didn't need a movement to get equality, she got things done on her own!
She helped on her parents' farm including working with the horses, worked at a defense plant during WWII, loaded and drove trucks, ran the office of her husband's business, sold vegetables and flowers from her garden, was a church trustee, president of both military auxiliaries, served on the city council, and ran for mayor but was defeated.
At age 63 she went back to school at Des Moines Area Community College and earned her registered nursing degree and was a nurse for seven years at the Veterans Administration Hospital in Des Moines.
She also tried to save the Firemen's Hall along with Ron Colling but sadly they failed.

She didn't have time to worry about being a feminist - she did it on her own...

Her husband worked hard all of his life, starting with his trucking business after his discharge. His nickname was Bud and his employer who he purchased the business from was also Bud.
He was one of the first men to land on Omaha Beach and saw it all - If you watched "Saving Private Ryan" the landing scene on the beach, the bullets hitting the men, the bloody foam - Bud saw it all. In 1973 he was recognized as Manning's Businessman of the year.

I'm happy to say that I knew both of these people and it was an honor to be able to sit down with Bud to get his military story and also scan his pictures.

Bud Mohr WWII

Henry Mohr WWI
Children of Gustav and Helena (Goettsch) Mohr


Back: John, Bertha
Front: Henrietta, Henry, Laura
Brief family connections:
Bertha Karsten - Harry
John Mohr - Don
Henrietta Stuedeman - moved away from Manning
Henry Mohr - Bud Mohr
Laura Lage - Walt

Gustav Mohr home - 100072 Higway 141 - the current home of LeRoy & Freda Dammann
George & Martha Doyel family

Back: John Leslie Doyel, George Thomas Doyel IV, Thelma Jane (Doyel) Mohr, Hazel Mae (Doyel) Meggers, Lula Mildred (Doyel) Crouch, Elmer Parker Doyel
Front: George Thomas Doyel III, Martha Jane (Parker) Doyel


Over the last 20 years I had worked with Ardith (David) Lage on Manning area history and scanned over 500 of the Lage/David pictures she had.
I'm now going through the Lage collection one more time and am so glad I'm doing this because I have run into some amazing old pictures that were randomly placed in various scrapbooks that I had not seen before...
One in particular is a WWI photo of Manning area ladies who dressed up to support the Manning soldiers heading off to war.
I have run into this picture in several other family collections but none of them had identifications and I wasn't 100% sure the ladies were connected to Manning.
Well, NOW I have the information to prove it - on the back of this picture from the Lage collection were all of the names. It also explained why the other families had the same picture.
One original of this same photo I had scanned years ago was from Ellen (Coleman) Hoffman and the other was from the Stammer collection. On the back was Margaret Struve - Ellen's mother and Minnie Westphalen is the connection to the Stammer family.
For 2 decades I have been searching for any names in this picture and now I have all of them...I wish Ardith was still living to tell her how important her sharing has been to preserving Manning's history...and thanks to Brian & Lance for letting me go through their family stuff one more time!!!

This is what people don't understand when I ask to scan their pictures. I'll probably be able to find information and connections to Manning history that they'll not realize they have.

So again, I send out my plea for Manning connected people to get their old pictures, documents, and history to me to scan.

Herman & Laura (Mohr) Lage

Harry Karsten & Bernice (Karsten) Schroeder
WWI group of Manning area ladies supporting the troops - 101 years ago

Margaret (Struve) Coleman, Minnie Schmidt, Ella Schroeder, Minnie (Westphalen Taylor) Jensen, Alma (Kuhl) Lee, Alma (Rohr) Pahde, Gertrude Becker, Minnie Potthast, Hulda (Jensen) Grundmeier, Laura (Mohr) Lage, Wilhelmine (Rohr) Kuhn, Catherine (Frickneicht) Brunnier, Elsie Nelson, Eva Stuhr, Edna? Berg

I have a positive ID for Alma (Kuhl) Lee - 5th from the left (standing), so it appears that the names above are listed starting with the back row and then wrapping around to the front row to finish out the names.


I need to do some more digital restoration - there were a lot of scratches on the original negative because all of the other copies I've run into had the same lines and also burned out spot on the bottom, but it isn't too bad as it is right now.

I'm hoping that the names were written from left to right. I'll be comparing other individual pictures I have of many of these ladies to see if I can determine for sure...
This is also an opportune time to remind all Manning connected Veterans and families of deceased Manning connected Veterans to get your military pictures and information to me to scan, for use in the Manning Veterans' history book.

"You help me, I'll help you" is at work...
Maybe you need to reconsider letting me scan your pix and history.

Updates:
Now Susie Schilling recognized two of the pictures from the Aspinwall Centennial book.
While we still don't have a lot of the pictures identified, if Jim hadn't let me scan them, he probably would have had a difficult time figuring out for sure who some of them are and maybe would have never figured out any of them.

Between Jim Stoffers and Lois Peters and her daughter, we have come up with a few more names and confirmations for several pictures.
Besides Jahn, Wunder (with Sievers & Lemster connections) is another name we came up with.

Jahn collection - or we think is connected to the Jahn family
Need help with IDs!!!

Does anyone remember the fall of 1972 - actually the whole year?
I'm fairly sure nearly the whole year was wet. We got stuck combining oats in some of the fields, and then that fall the heavens opened up and we had rain, rain, rain.
I don't have any rainfall totals but we got stuck in every field and many times in some fields. This was the days of gravity flow wagons and some straight trucks.
We had to haul the corn out of the fields with the combine and unload on the roads...which obviously took a lot of extra time.
Ruts were made everywhere.
For some reason I did not take pictures of this harvest.

I did take pictures of the last major flood we had during a fall harvest...we've had some falls since then where the Nishnabotna was brim full or went out of its banks in a few low spots but nothing like 1974.
Then the next spring we had the worst flooding since the late 1940s and early 1950s - flooding, only exceeded by the 1990 and 1993 floods.
Here are some pictures, but I'm still trying to pin down the year that we got stuck everywhere in the fields in the fall - again I think 1972.

Fall 1973 This was after the flood waters had gone down.


1973 Unfortunately these scanned 110 prints aren't the best quality. There wasn't much damage to the corn fields but a lot of trash and residue got tangled up in the soybean fields in the bottoms.
Spring 1974 We were going to put in terraces on our big hill, so we disked up the field and drilled it to oats then we got 3 inches of rain in 15 minutes...this event is what really impressed upon us that tillage had to stop.
As I recall, Jeff Siepker was with me in our Quonset - waiting for more schoolmates to come out and play some basketball. It also hailed during the torrential rain and it was so loud in the Quonset that Jeff and I were yelling and couldn't hear each other.


1974 The rain didn't stop - we had 5 major floods over a week+ period.
Then nature turned to the other extreme
During the summer of 1975, a three-year drought began and by the summer of 1977 the Nishnabotna Creek quit running for several weeks.

1977 shortly before the Nishnabotna Creek completely stopped running

1977 The smaller creek on our farm that connects to the Nishnabotna had already dried up in 1976 - grassed out like a waterway.

1981 The small creek

Nishnabotna June 1981 - Manning Centennial year

Nishnabotna May 27, 2013 minor flood.

Update: Here are the names my mother came up with - if you find any errors please let us know. My mother (MHS 1941) was 3 years ahead of when this group picture was taken and that is the seniors in this class - which would make her 7 years ahead of the Freshman.
I think she did great for identifying students in a picture from 75 years ago...
Tonight (10/9/2018) Donn Kelsey sent me the names of the students he could pick out. He also helped to confirm some of the names my mother came up with.

Another one of my loyal historical helpers, Bill Jentzen, recently brought me several old Manning connected pictures to scan.
I was especially happy to get these 2 pictures which show a lot of Manning connected people.
We need more help...there are a few of these students still living so hopefully they'll come forward, or their kids will show it to their mom/dad to get names.
Eventually, I'll have to start comparing pictures I have from this era to see if I can find something in my database that will confirm more names.

1943 school year

Back: Edwin Linn (director), Mary McGrath, ??, Leona Schrum, Bill Meyers, Sam Wiese, Jim Ansorge, Lyle Schrum, Ray Schrum, Mary Campbell, Burton Hoffmann, Jack Peters
Third: ??, Donna Pahde, ??, Gertrude Hershman, ??, ??, ?Larue Dietz?, LaVern Meyer, ??, Pat Surridge, ??, ??, Ludwig Hammer, Larue Dietz, Frank Miller
Second: ??, Jean Jensen, Joy Moore, Clariss Christian, Alice Dalgety, ??, Donna Sander, Ralph Petersen, Phyllis Firth, Clark Hershman, ??, Letty Frahm, Ken Jensen, ??, ??
Front: ??, Royce Rowedder, ??, ??, Gene Wiese, Justyn Sutherland, Bill Roberts, Mary Lee, John Keane, ??, Bill Sander

So far only Donn Kelsey has helped with the IDs.
Either very few Manning people visit my web pages, or they aren't interested in e-mailing me the names of their parents/grandparents.
I simply don't accept that most children can't identify their parents or grandparents in a picture like this.

I took a copy of the picture to Gene Wiese today at the Manilla Manor, but I need to increase the size of the students some more and will return later this week to work with him on the names of some of his classmates.




October 17, 1953 in Zion Lutheran Church at Manning - Hansen family


Back: Herbert, Lyle
Front: Larry, Marge, Emma (Jentzen), Hugo, Helen, Shirley
I'm pretty sure this is the first time I've seen the picture of a person put on a large 7 inch convex metal button which had a wire picture stand on back - similiar to the metal pin-on buttons you wear on a shirt or coat.

This is Otto Jentzen - grandfather of Bill.

This is the what the button looks like before being digitally restored.

My mother and I have added quite a few identifications but want help to confirm everything, so Asmus relatives - please go through them and contact me with corrections and updates.
I've also added some pictures from other collections that show various connections to the "Manning Family" history.

All the way from "down under" in New Zealand.
Last year Jon Asmus sent me his dad, Merlin "Buddy" Asmus' pictures from New Zealand so I could scan them.
I hope the Vollmer, Musfeldt, Asmus, and other families connected to Buddy (including the Nixon family in New Zealand) will take the time to go through all of the links and send me e-mails with IDs and locations for the various pictures.
I'm sure Jon will be grateful for your help - since he was born and raised in New Zealand and doesn't know much about Manning and his Manning relatives and would not be able to recognize many of the locations of the pictures and also the people in the pictures.

There are also pictures of non-Asmus family connected individuals and events in Manning - so anyone in their 70s & 80s might be able to help with IDs and locations too, so please take some time to browse through the various links and then please e-mail me with your information - even if some are guesses.

Click to see the Asmus pictures from New Zealand


Unfortunately there are no military records, documents, etc for Buddy. If any Asmus connected family member has letters that Buddy sent back to the Manning relatives, or pictures, newspaper clippings, etc. please contact me.

Main Street Manning - Not-So-Newlywed game fundraiser ticket sales
Click to see the information


Pumpkins & Gords for sale - help support the Hausbarn Heritage Park

IKM-Manning Homecoming
September 28, 2018
Game time 7:00
Wolf Lady will hunt you down if you do not
Click to see the 2018 Homecoming

Heritage Park activities
Click to see the events

You help me, I'll help you!

I'm like a broken record repeating with my messages to get people to share their pictures and history with me so I can digitize their information and add it to the Manning Historical Database I've been building for decades.
Recently a Schroeder descendant contacted me to comment about a very old picture I had posted a while back about the "History of Children's Day" feature which is still linked off my main web page on the right side.


It was this picture


Intersection of Elm Street & Sixth Street (Highway 46 at that time) taken before 1915

This Schroeder descendent had been told that his great-great-grandparents, Hinrich & Wiebke Schroeder, lived in the house on the corner where Caseys General Store is now.
He showed the picture to his mother and she confirmed the story.
Now I had no idea about this and called Gerhardt Voge. The last person he remembers living in this home was a Mrs. Farrell. He said the Twin Gables was built on this corner after the house was torn down.
I remember Art & Ila (Claussen) Rix talking about a Schroeder who lived in the house just south of where Ila grew up in her parents' home at 423 Elm Street.
So up to this point, we did not know 100% sure if this really was the Schroeder house.

Then the Schroeder descendant remembered that my mother was an Ehrichs, and then started to connect the Ehrichs/Schroeder families, but not until he mentioned Norfolk, Nebraska, did it hit me that I might have more pictures about this Ehrichs/Schroeder family.

So I went to my family history folder to search for the Schroeder name and the pictures that my Ehrichs relative had sent me to scan a number of years ago.

I was surprised and tickled pink when I found a picture of a home that was in the Linde Ehrichs' collection from Norfolk, that was identified as "John & Wiebke Schroeder home in Manning."
Now there was no address or description of where it was in Manning, just that this Schroeder family lived there.

Picture from the Linde Ehrichs' collection in Norfolk, Nebraska


The man on the left is Hinrich and the woman on the left is Wiebke
As of this point, we don't know who the other man and woman are.

Now as you can see, this house is the same house with picket fence in the wider view photo.
If the Schroeder descendant hadn't initially contacted me about the house, I would have never known where the home of this picture from Linde was located in Manning.
Besides these 2 pictures, I was able to provide some other family pictures the Schroeder descendant didn't have.

To find out more about this Schroeder family and help being requested, click on "The Manning Exchange" link on the left and then go to the "Schroeder" thread to read the information.

The initial reason I showed the wider view picture was to show part of the old Germania Hall that was built in 1884...by the Manning Schuetzen Verein.
The Manning Verein was incorporated on April 11, 1879, under the laws of Iowa.
While Childrens Day has been officially using 1883 as the first year, I have information that shows it began in 1882 and one could consider it actually starting in 1881, but it wasn't described as much as a German event.

So to recap - if the Schroeder descendant would not have contacted me and provided the initial clue about the house, he currently wouldn't know for sure that it was the Schroeder house and also not have the close-up picture of that house with Hinrich & Wiebke in front.
I also provided him some digital family pictures that he either didn't have or only had a facsimile copy.

BUT he made it possible for me to now know where the picture of the Schroeder house was taken.
He helped me, I helped him

Now why don't you take a chance and contact me to see what we can work together on and share.

You aren't going to find anyone else with the type of database I have for the Manning area.


I also want to brag about these aspects.
My web pages are free and available to anyone who is interested in Manning area history.
I don't have any advertising such as "Google ads" that track you and I don't have those annoying pop-up ads.
You don't need a login and password to view my information.
I don't charge you for my information.
If you share your genealogy/history on the so-called social media sites or the commercial ancestry sites, you are restricting the number of older people who might be able to help you.
A lot of the older generation people aren't inclined to join the social sites or pay commercial sites "For the privilege" to post their own personal family history they worked on, only to make some company rich with their information.

For those sites that you think are free - most of them are gathering all kinds of information about you, track you, force ads in your face and then other websites that use, for instance, Google ads, will look into your browser cookie history to see what sites you've been to and purchased things.

I make absolutely NO money off Manning history - to the contrary it has cost me tens of thousands of dollars to accomplish what I have in my database.
My work is completely volunteer.

More importantly, my work is strictly about the Manning area history. I don't go into the history of nearby towns, other than Aspinwall, and rarely other nearby towns - only when they have some Manning connections.
I don't go into the general 4 county history that Manning is connected to, nor into Iowa history in general.
If you find an error or I find an error, I make the corrections when I find out and make sure the Manning database is updated.
Those other sites are more comparable to "Garbage in, Garbage out."

My only requirement is if you ask me for information and pictures, that you in turn share back.


Twin Gables was mentioned in this feature...Never heard of it? Here are several pictures I have gathered from numerous individuals over the years.
AGAIN the reason I have these pictures is because other people shared with me.
If you have old Manning history and information and like to come to my web pages and grab the pictures and information but won't give me the time of day - what you don't realize is I probably could help you more with your family history but you won't know until you contact me.
Even if I can't immediately help you, the pictures and information you could share with me and then I would in turn share on my web pages might inspire someone else you are related to to share what they have with me and then I would feature their history on my web pages...which would then help you - Hard to follow what I just said???

What I show here on my webpages doesn't scratch the surface of what I have in the Manning Historical Preservation Database.


Here are just some the images I have of the Twin Gables service station


Built by Albert Puck

September 1, 1937, newly constructed.

Note the "Iowa 46" sign. Before Highway 141 came into Manning from the east, Iowa 46 came down from Highway 30 on what we still call the OCO, over to East Street, then west on Third Street and down to Elm Street, then out to West Street and out of town.

May 12, 1938 advertisment in the Monitor

1942 Loyd Borkowski, home on leave
Notice the Schuetzen Verein in the back right (AKA Manning Firemens Hall)
This was the same location that Germania Hall once stood before it burned down in 1925.

Viola (Henkelman) and Wayne Ranniger

Become a member of the Manning Historical Preservation Database Project
A one-of-a-kind and very unique digital database
which concentrates on Manning and Manning area history
If you follow the link below to Homecomings of the past, you'll see pictures from as far back as 70 years ago.
While I have been collecting/scanning school pictures for over 40 years, the bulk of Manning school stuff was acquired when I worked on the Manning Schools History book project from 2006 - 2009, after finishing the Manning Quasqui history book.
At that time, very few alumni came forward with their scrapbooks and pictures, but even with a lack of over-all support from the thousands of alumni, I have a tremendous database started because of a FEW members who brought me their scrapbooks and boxes of pictures to scan.
One of hundreds of goals about Manning history that I'll never be able to fully complete is to get individual graduation pictures of each Manning student.
Someday I envision having a "wall of graduates" in a future museum.
The ONLY way this can happen is if many more Manning connected people and alumni come forward with their old pictures, so I can scan them. Here is the oldest Manning graduation picture I have come across - so far.
So please contact/e-mail me about your old scrapbooks and boxes of pictures that you probably haven't looked at since you graduated - AND someday your children/grandchildren/great-grandchildren will throw away.

Ida Parker - MHS 1896
In case you are bad at math - Ida graduated 122 years ago!

It was recently brought to my attention that my "Frames" designed web pages don't properly function or at all with some of the new browsers and devices.
I've known for years that while most current browsers will still read the code, that eventually they won't.
I know that frames don't show up well on those small screen devices but that is not my problem. If all people want to do is ruin their eyes on those small screens, rather than have a nice large 30 inch computer screen that I do most of my work on then I guess they'll just have to go elsewhere.
Back in 1996 I had read about the reasons why to NOT use frames. I can appreciate the cons for frames but for me they work the easiest and best to show pictures, data, obituaries, etc.
I'm sure many people will disagree but back in 1996 when the so-called experts were opining about the evils of Frames, I wonder how many of them have maintained an up-to-date and informative web page all these years like I have.
I also realize that frames technology has been left out of the newer HTML coding. I know the day will come when no new browsers/devices will work on frames pages...at that point I'll have to see if I'm going to be willing to convert everything over to the new scripts - the HTML code that will ALSO eventually be replaced by some newer "mousetrap" coding. So while change is inevitable - it is NOT always the right way or the best way.
I'm still using Internet Explorer 11 which Microsoft no longer supports and I also use Firefox which updates regularly - BOTH work fine with frames.
Dave Kusel

I know lots of communities have various events/programs to help people in the community, but I'm always amazed at how many events and the frequency of them that are hosted in Manning to make it a better community.

I also want to bring to everyone's attention that this event also helps the local grocery store.
It's so easy today to just hop in your car and drive to another town and buy groceries there...your right but someday you'll be older and won't be able to just run to another town and what if there is no local grocery store?
I'm proud to say that my family going back to my mom and dad - always supported the local businesses. They owners pay taxes, employ people, donate to community events, attend our churches, particpate in the schools, volunteer.
So if you want to end up having less tax payers, less places of employment, less donations, less volunteers, etc. then go ahead and shop out of town.

Someday you or your children might have a ghost town to live in!

Pack the Pantry - Manning Rotary project

On behalf of the Manning Rotary, we thank you for participating in a very successful event last year.
Who will be bringing home the trophy and bragging rights this year?
If your team is up for the challenge, please complete the entry form and return the entry form by October 15, 2018.
Please note, this event is not just for businesses, this is for organizations, churches, families, friends, etc.


Buzz Aldrin saluting the US flag on the Moon's Sea of Tranquility, landing site of Apollo 11, June 1969.
Photograph by Neil Armstrong.

Raising the US Flag on Iwo Jima February 23, 1945


Both of these events are part of HISTORICAL world events and were achieved by Americans.
Even though people from other countries were involved in the 1950s/60s space race and WWII, these two particular events above were achieved by men from the United States of America.

The "First Man" 2018 movie leaves out the historical event of Armstrong and Aldrin raising the US flag.
I read from several sources that it took 400,000 workers and $24 Billion for the US to achieve the first moon landing.
I'm surprised the title of the movie isn't "First Person."
Of course if you believe some people, even today, the Moon landing was faked!

I suppose a future movie remake about the "Battle of Iwo Jima" will exclude the US flag being raised by Americans.

In January of this year, I created this historical perspective linked below about recreation in Manning and also information and graphics for the current proposed project for the Rec Center.
It shows how projects don't get done overnight and also how very important volunteers and donations are to every project.

Update on the Hillside Splash project
On May 15, 2018, the city council approved $400,000 in matching funds for the proposed Hillside Splash project. JEO Consulting has been working on design ideas and a proposal to complete this project in 3 phases.
Phase 1 will begin in 2019-20 with construction beginning in 2020-21, or as soon as funds are raised.
A zero-depth pool with some play features are planned in phase 1, with the slide aspects in phase 2, and a spray pad for phase 3.

Click on the link below to see some very interesting history on how Manning achieves so many amazing things and is now working on another unique project.

Manning Hillside Splash

Oh the Fun of playing in the Sun (1968)


1909 cartoon about 2 boys nabbing their friends' clothes while "skinny dippin.'"

IKM-Manning School promo
Click to see the brochure

There are so many ways to preserve and present history...pictures, video, audio, written words, and sadly, in many cases - nothing is done so individuals and events just disappear completely over time.
In 2016, I sat down with Orland to get his military story and also his "Manning" story.
Below is a link to one of the audio sessions I had with Orland. I'm using this audio and other sessions to create a story about Orland's life...
One thing nice about capturing audio is you get to not only hear the voice of the person featured but you get to hear his laugh and inflections in the way he uses words.
The audio is about 1 hour long. I removed some of the dead space and less important parts of the conversation and hope that you will take the time to listen to Orland talk about some of the highlights about the Manning Ag Center history.

Orland Fara remembers...February 2016

An observation I made during Orland's funeral was the lack of attendance by business people and Manning citizens in general. I realize many of them paid their respects at the viewing the day before and the church is relatively small but having attended funerals for 50+ years and knowing Manning history...society has changed a lot - it was quite common when a businessman passed away years ago that the businesses on Main Street closed down during the funeral and most of the owners attended the funeral.
Here are just two examples.
Ulysses L. Patton
July 30, 1908
ONE OF OUR OLDEST PIONEER CITIZENS PASSES AWAY LAST SUNDAY AFTERNOON.
Was a Member of the City Council for Fifteen Years and on School Board for Nine Years.
Mr. Patton has been in the stock business in Manning for a number of years and was associated in the business with his son, Dwight, at the time of his death. As a token of the esteem in which Mr. Patton is held by the business men here every place of business in the city was closed from 10 to 12 o'clock, during the time of his funeral and all public work was suspended the entire day.

John Frahm, Prominent Business Man Died Tuesday
Entered Into Rest May 28, 1940 At Home Manning
The spacious funeral home and every, available place around the premises was occupied by friends during the services. Every business place in town was closed in his respect during the services.
The deceased leaves many memories and some heritages which will endure through Manning's history. He was one of the towns leading citizens; a man of pleasing personality; jovial; kind and honorable. He was a good friend to have and he had a host of friends. The Chamber of Commerce, Manning, 3-Mile House and 5-Mile House Schuetzen Verein, of which he was a member, and other organizations always found him a willing worker and liberal giver. The town and community will feel his departure in losing a faithful helper and progressive citizen. He was a faithful husband and a kind and loving father in his home and gave himself unselfishly for the comforts and good of his family.

Military honors

Another reason why more citizens should have attended the funeral was to honor and show respect to Orland for his military service...a Veteran of the Korean War.
Now these comments are solely my own and not intended to judge/criticize anyone but just as an observation of change over the years.
Orland Fara


June 25, 1931 - April 22, 2018

Visitation Wednesday April 25, 2018 , 3:30 PM - 7:00 PM at Ohde Funeral Home, Manning
Funeral Service Thursday April 26, 2018, 10:30 AM at First Presbyterian Church, Manning
Visitation resumes at church at 9:30 AM.
Interment with Military Honors will follow the funeral at the Manning Cemetery
More information and pictures coming...

Please visit the Manning Exchange for local news, articles, and information...a work in progress.

Many upcoming events.

Korean War Veterans continues


There are lots of Manning Veterans of the Korean era with no pictures or information.
Will you be in the Manning Veterans' book???
Unless more post-WWII Veterans come forward there will be a lot of 1946 to present day Manning connected Veterans missing from the book.

For those of you who are occasional visitors to the Manning Exchange - please make sure to click on the "archived articles" section where previous featured stories are kept.

Click to visit the Manning Exchange

1 example from the Logeland Studio wedding packets.

There are still quite a few Logeland Studio wedding packets available.

Click to read about this important project.
It will help to financially support the Manning Veterans' history book project.

What makes up a community?
Just ONE person
who is a son or daughter
who is a brother or sister
who has a school chum
who is related to someone in that town
whose friend has a friend in that town
whose friend is related to someone else in town
who may have moved away but still thinks of the place they grew up as home
We would like to hear from you, the "1983 Leaders of Tomorrow" who have relatives and chums in your hometown of Manning, Iowa.
In their own words
Attention "1983 Leaders of Tomorrow"


Who is the sister of the meteorologist linked below?
Click to see the answer in her own words

Who grew up on a farm south of Manning, has chased tornados, and is now a meteorologist for the National Weather Service?
Click to see the answer in his own words

I have been receiving questions from various "1983 kids" about what type of information we would like them to write about.
Please read through the meteorologist's story to get ideas for you own personal write-up.
Then send me an e-mail so we can work out your story.

Note: Your story does not have to be as thorough as found at the link above but at least send us a couple paragraphs to bring us up to date from 1983. Here is the DIRECT link to the 1983 web page.

Parents of the "1983" kids - please encourage your children to send in their updated information and any pix they may want to include.
Sometimes a little nudge by mom or dad will get the ball rolling!
Each 1983 "Leader of Tomorrow" has interesting family history.
Here are the names of the "1983 kids" who we are looking for an update from...
Aaron & Courtney Potthoff, Adam Croghan, Andrew & Amanda & Brandon Puck, Alex & Abbey Ranniger, Allison & Megan Keese, Angela & Heather & Michele Hass, Angie & Alan Irlbeck, Bradley Christensen, Bryan & Nathan Rohe, Chelsea Souter, Christin Ann Fara, Christopher Wegner, Cole & Ty Henderson, Dale & Vanessa & Derek Hargens, Daniel Wayne Tibben, Daniel & Janelle Stribe, Dawn & Derrick Rohe, Dawn & Michelle Willenborg, Elizabeth & Jamy Zinke, Ericka & Andrea Ehlers, Gary & Beth & Tim Ferneding, Heather & Jessica & Jimmy Switzer, Jackelyn McKeighan, Jamie Jo Irlbeck, Jeffrey & Joey & Jeremy Irlbeck, Jeffry & Kelli & Jason Lorenzen, Jeremia Rex Macumber, Jennifer & Jason & Renee Knueven, Jennifer & Jeremy Misselhorn, Jeremy Puck, Jessica Rasmussen, Jill Kienast, Joe Stein, Joseph & Mackenzie Hinners, Kasie & Andrea & Amy Lorenzen, Kenzie Kae Kerkhoff, Lauren & Shad Bauer, Marte Wanninger, Matthew & Mandi Weitl, Melissa & Angie Pfannkuch, Michael & Amy & Jeremy Kasperbauer, Michael & Michaela Hargens, Melissa & Michaela Vinke, Michael & Matthew Siepker, Michaela & Crystal Ehlers, Natasha Vonnahme, Ryan & Rachel Pfannkuch, Sabrina Lee, Sarah Kaszinski, Sheri & Trena Bell, Tara Zeman, Stephen & Ryan & Darren Andersen, Tonya Jo Wurr, Tiffany & Michelle Jahn, Tim & Matt Hugeback, Brian & Katie & Steph Beck, Troy & Robin Wanninger
If you send me some information about yourself, I may also be able to find some pictures of your parents, grandparents, family members that I have in my database (as shown above).
We can use them in your story along with your "1983" picture.
We'd like to hear from you !!!
What ever became of the
1983 "Leaders of Tomorrow"
Have some of your "Dreams" come true?

"Let it be known that he who wears the military order of the purple heart has given of his blood in the defense of his homeland and shall forever be revered by his fellow countrymen."
George Washington, August 7, 1782
Just as a reminder: the Manning History book committee continues to work on a Manning area Veterans' history book project.
For those of you who are Veterans or have/had Veterans in your family - will you come forward?
The history book committee will do their best to get as many pictures and information about the 1000+ Manning Veterans but we can't do it all by ourselves.
How many small communities do you know have published 5 history books? The first one was the History of Manning 1898, then the 1981 Manning Centennial book, next the 2006 Manning Quasqui book, and most recently the 2009 Manning School history book. Probably the last book to be published will be the upcoming Manning Veterans' book - unless someone comes forward in the next generation to take over these projects after I'm gone. Will you help with the Veterans' history book project? If you are a Manning connected Veteran or are presently serving and do not submit your military connected pictures and infomation you probably won't be in this once-in-a-life-time Manning Veterans' history book. With a limited number of volunteers we can only do so much on our own but will try to get pictures of as many Veterans as we can. There are over 1000 Manning Veterans so we have a long ways to go before the book can be published.
Manning Veterans are slowly coming forward and below is another example. We hope to eventually get more pictures and information for Mike to put in the book but for now this is what I have to show to you.
Amos Rutz WWII
One thing that many Veterans and people who are submitting information have not fully understood is that this next Manning history book is specifically a Veterans' only book. It won't be like the Centennial or Quasqui history books were, where there is a Veterans' section along with other community aspects. We are aiming for a 2-volume book (around 1090 total pages) which will really be unique!!!
This book will be ALL Veterans' information (and the post auxiliaries) - hence it won't be a "Name, Rank, and Serial Number" only history but we want a complete history for each Veteran.
For instance - below is Louis Boell's picture and the information that was published in the Veteran section of the 1982 Aspinwall Centennial history book. It has the basic information but we are looking for more and I spoke to Louie by phone and he sent more pictures and information - also for his brothers.

To see what Louis submitted click on the link underneath "Are you a Manning Veteran" shown below.

Note: we also want some family background such as parents and grandparents. All too often you will only see just the Veteran's name with their basic military information but without the family connections it will be difficult for future historians and genealogists to know for sure who this person belongs to.

Are you a Manning connected Veteran?

I would like to hear from you!!!
We are starting a Manning Veteran history book project and if you don't come forward you may not be included in the book. NOT because we want to intentionally leave you out but because you didn't come forward.
Same goes for those of you who have Veterans in your family who have passed away. If you don't come forward and help by submitting Veteran connected pictures and information your Veteran may not be included in this once in a life-time Manning Veterans' history book.

Please e-mail me about your Veteran questions manningveterans@davidkusel.com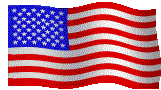 The United States flag
is proudly displayed here and NO other flag is as IMPORTANT!
1 Manning citizen served in the War of 1812
48 served in the Civil War
1 served in the Indian War
3 served in the Spanish American War
300+ served during WWI
550+ served during WWII
87+ served in the Korean war era
65+ (more names need to be found) served in the Vietnam era
55+ (many more names need to be found) served from 1975 to present
26 paid the ultimate price with their lives defending the U.S. Flag
Are you a Manning Veteran?
Are you currently serving and have a Manning connection?
We are starting the Manning Veterans' history book project
Don't wait until you see "Deadline" or it WILL be too late!!!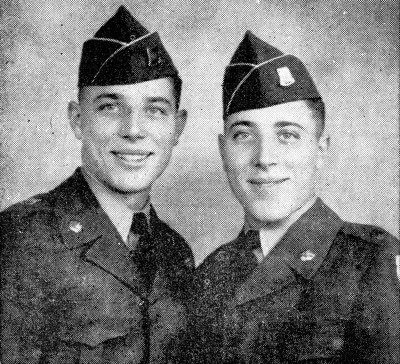 Click to read promos for the Veteran book


There are a lot of WWI and some WWII Veterans pictures with no IDs.

Before you spend time scanning pictures
please look at these instructions


I appreciate your efforts scanning pictures for me but if you only make low resolution scans you are really wasting your time. High resolution scans are the best and only way to really preserve those old pictures.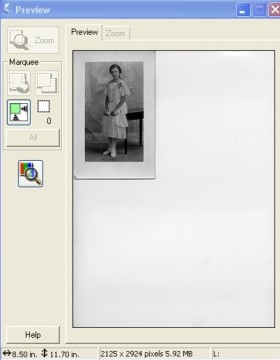 Click to see the tutorial
If you simply don't want those old family pictures you inherited please don't throw them - send them my way.
A lot of times I can recognize a face or location in those old pix.
---
One thing to keep in mind while you are looking for pictures - if they are glued in old scrap books please do NOT try to pull them out or cut them out. I can scan the whole page of the scrapbook and crop out the pictures you want to use in the book. If you attempt to forcibly remove the pictures you will probably damage them and when I scan them that damage will probably show up. This means I'll either have to use my graphics program to touch up the damage which can take a lot of time, or if they are badly damaged I just may not even take the time to scan them.