"Sail Along Silvery Moon" Billy Vaughn & his Orchestra 1958

While going through my stash of historical items, I ran across several items I had never scanned.
This image shows the old RR spur that use to run down to Gray. Based on the style of cars, the picture was taken in the early 1950s.

aerial view of Manning

In Memory of Dolores "Laurie" (Gross) Sextro


April 19, 1933 - March 13, 2018


Laurie Sextro with Sandra McGrath (sixth grade)
Dolores Sextro, age 84, of Manning passed away on Tuesday, March 13, 2018, at Iowa Lutheran Hospital in Des Moines.
The Ohde Funeral Home in Manning is in charge of arrangements.
Dolores "Laurie" Sextro
After graduating from Mount Mary College, Milwaukee, Wisconsin, with a B.A. degree in June 1955, Laurie Gross married Leonard Sextro on July 30, 1955, and moved to a farm near Manning.
To complete requirements for an Iowa teaching license, Laurie did post-graduate work at Creighton University and Buena Vista College, Storm Lake, from January until August of 1956. She immediately began her teaching career and taught until May 1959, under Superintendent Bill Bailey and Principal Oliver Himley in Manning. First year salary was $3200; the amount decided in those days was entirely by the school board and administration.
From 1959 to 1968 Laurie left teaching temporarily to raise a family (back then, a pregnant woman could not teach - stated in a clause in the contract). Laurie and Leonard had a family of three children, all of whom attended Manning school: Greg, now a lawyer, Teresa, a computer programmer, and Mark, also a computer programmer. Teresa passed away in September 2001.
After teaching at Eden Township Kindergarten, Templeton, Iowa, from 1968 to 1970 Laurie returned to Manning to teach in various capacities from 1970 to 1998, mainly in the remedial reading area.
Since retiring from Manning, Laurie has been working part-time as a teacher's assistant at Halbur, Iowa, and presently (2007) at Kuemper Holy Spirit in Carroll, Iowa.

Sandra, Greg, Grace, Katerina (Greg - MHS 1978)

Terri Jo Sextro - MHS 1980

Mark Sextro - MHS 1983

Grace Sextro - Children's Day 2005
From the 2006 Manning Quasqui history book
Leonard and Laurie Sextro
Leonard and Laurie Sextro began married life on July 30, 1955. They were married at St. Joseph's Church, Earling, Iowa, and settled on a farm four miles from Manning.
Laurie (nee Dolores Gross) grew up on a farm near Earling and graduated from St. Joseph High School in 1951. She attended the College of Saint Mary in Omaha one year, then transferred to Mount Mary College in Milwaukee, attaining her B. A. in 1955. Laurie worked as a teacher, mainly in the area of reading, for many years before retiring in 1998.
Leonard spent most of his life in the Manning area, attending country school, then graduating from Manning High School in 1947. He served in the Infantry in Korea during the Korean War, was wounded, then discharged. He farmed for many years, then worked for the post office for eight years before retiring in 1995.
Leonard and Laurie are the parents of three children: Greg; Terri (Teresa), born on March 8, 1962; and Mark. All graduated from Manning Community School. Greg went on to the University of Iowa, earning his law degree. Terri and Mark both graduated from Iowa State University, eventually becoming computer programmers. Terri went on to earn her M.S. in Information Sciences at San Diego State. Greg practices law in Denison and Manning, and Terri and Mark worked as computer programmers in several locations, mainly San Diego.
Greg and Sandra Marshall were married on April 28, 1990, and have two daughters: Katie (Katerina), and Grace. They live on an acreage near Manning. Terri and Mike Buffington were married on June 20, 1998 in Maui, Hawaii. A daughter, Jennifer, was born to them in 1999. Terri passed away on September 8, 2001. Mark worked as a computer programmer in Rochester and Minneapolis, and at present, in San Diego.
Leonard and Laurie have traveled both at home and abroad, visiting Italy, Greece, Japan, Hawaii, Ireland, and various other destinations.

Here is another aerial view of a farm in the Manning area...

Guess whose farm
---
I was helping a friend with his computers the other day and noticed he had an aerial view of their farm.
Of course I asked if I could scan it and I did.
Below is the Lage farm...
This is just one of tens of thousands of aspects of Manning area history that I want to scan and preserve. I have many other aerial farm pictures scanned, mostly the much older black and white pictures - of which most of those farms are gone now, or drastically changed. So if you have old aerial farm pictures, I'd like to scan them too.

Someday no one will know who had the farm or where it was, because just like most other pictures that people have, no one takes the time to identify them.

The old Walt & Ardith Lage farm in Crawford County Northwest of Manning

One of the things you don't see anymore are the oats fields and windrows during the harvest, so besides quite a few of the buildings that no longer exist on this farm, the picture shows past farming methods, such as the wide row soybean fields...a picture can tell a story if you know the background of it.

The hoghouse, corncrib, cob shed, chicken house, and even the barn are structures that you won't see much longer on the farm.
Even the large gardens that once were cared for by the wife and her children are pretty much a thing of the past...

Attention all visitors to my web pages who are interested in Manning history and connected to Manning.
If you have never experienced a RAGBRAI event you need to do so...
What better place to experience RAGBRAI, other than in your old hometown or your relative's hometown of MANNING!!!
The Historical "Hub" of Western Iowa...

If you have never visited my "Quick Tour of Manning," check out the link on the left side of this frames web page which will show you some of the historical places to see and aerial photos of the area.

People from all over the US and even the world come to participate in this annual ride across Iowa.
From my experiences of past RAGBRAI events here in Manning and the area are that the riders are very friendly and appreciate being cheered on during their trek across Iowa.
If you are from out of town or out of state, you may even be surprised that someone from your own community will be riding through Manning.

Register's Annual Great Bicycle Ride Across Iowa


RAGBRAI is coming to Manning, July 23, 2018

Here is the complete #RAGBRAI route for Monday's ride from Denison to Jefferson, Iowa RAGBRAI 2018.
The route travels 71.7 miles with 2,537 feet of climb. This will be the longest ride of the week, not counting the optional loop.

MONDAY – JULY 23, 2018
Denison to Aspinwall – 19.1 miles
Aspinwall to Manning – 3.7 miles
Manning to Templeton – 7.7 miles
Templeton to Dedham – 6.9 miles
Dedham to Coon Rapids (Meeting Town) – 8.2 miles
Coon Rapids to Scranton – 16.4 miles
Scranton to Jefferson – 9.7 miles

The route (towns and roads) is subject to change.
The full route, along with roads and pass-through towns will be released starting this weekend.
Each daily release should be out by 8:00 am CST.

In Memory of Elaine (Karsten) Struve


November 9, 1920 - March 5, 2018

Click to see the tribute to Elaine

In Memory of Ruth E. (Lage) Schroeder


February 26, 1918 - February 26, 2018

Click to see the tribute and requests for help with IDs.

Update to Mervin's military information...
Some really interesting documents, a few of which I have not seen before.

I always find unique and first ever type documents that I've never seen before in Veteran's military collections, and why I prefer to go through the papers myself. I will find something that is historically unique and important and may use it in the Veterans' book.
This first document is really unique. I wonder if today's military goes through "marriage counseling" like occurred with Mervin?
I'm sure some would consider it invasion of privacy but with the degradation of family life today, I wonder if this wasn't a good idea after all.

Interview with Chaplain for marriage

Clearance upgrade

Training for transfer

Training phases

Volunteer for Korea

Service record
In 2011, Mervin Christensen was interviewed by his family. Below is the rough draft of that interview about his military service.
I also received several pictures to scan and have now asked for military and discharge papers and any other photos they may have to help finalize Mervin's story.
Mervin passed away in 2012, so we are fortunate to get these memories and notes, first-hand from him.
Anyone connected to Manning and is a Veteran, I encourage to contact me so we can work on your military write-up. All of these stories takes a lot of time to work on and photos need to also be scanned and edited, so please do not delay.

Mervin in Korea

Mervin Volunteered for military service and enlisted on January 27, 1953, for a period of four years.
He attended boot camp in California where he trained for three months…at the time he held the rank of Airman 3rd class.
The Air Force wouldn't let men drop out after boot camp.
Next he was sent to Amarillo, Texas for six months, and then to El Paso, Texas, and after fourteen days he joined 9000 troops of all branches and headed on a transport ship to Japan.
For three months he worked as a jet mechanic in a hangar, overhauling planes coming from Korean combat. He worked seven days a week at this job. During his off-time he went to bars in Japan and drank Saki…"Ugh" was Mervin's memories to the taste.
He repaired a lot of holes from bullets during battles in Korea. He also spent some time working on planes on the flight deck of a ship.
A horrible memory was when Mervin saw a worker sucked into a jet engine "bloody mess" was his response, but apparently the worker was still alive after the incident and Mervin did not know if he survived or not.
Most of the time the weather was hot and muggy.
Next he spent one month on Formosa.
Occasionally he would send some pictures to his wife, Sondra.
While overseas, his wife, Sondra, lived in Atlantic.
He returned home on a ship which took ten days to reach San Francisco…"Good to see the Golden Gate Bridge - what a relief."
He took a bus to Omaha where he met his wife. It was too expensive to fly at that time and why he took the bus.
He spent 18 months in Rapid City, South Dakota, before his discharge.
Mervin lived off-base and achieved the final rank of Airman 1st Class.

Mervin in front of his barracks - unknown location


Fortunately, Mervin wrote on the backs of several of his pictures, which helps figure out where they were taken...this is why all living Veterans need to go through their photos and scrapbooks and (not write on the backs) start a notebook to write down captions and memories for the pictures.

Mervin in full gear


F-86 that Merv worked on

Mervin - high school graduate
While my database is quite extensive, I don't always have individual pictures of all family members I feature in these web page stories...missing below are Mervin's wife, Sondra, and their son Mike.
I can usually find other pictures of the person being featured which shows how they participated in the community...here are a few more pictures of the Christensen family.
Mervin and Sondra owned and operated the Dairy Sweet which was originally located along 141 across the highway north of Puck Implement Company. This is the same building but was moved west and just north across the highway from the city ball park...at the time the Wiskus family ran it.
The business eventually shut down and the building was razed a few years ago.

Starre Christensen MHS 1972

Renee Christensen MHS 1975

1974 Good Ole Days - Mervin Christensen operating a belt driven buzz saw, assisted by Barry Kusel.

Back: Levi, Bill, Courtney, Patrick, Mike, Shari, Dale, Nate
Front: Breann, Starre, Sondra, Martin, Mervin, Renee, Nicki, Stacy, Benjamin.
From the 2006 Manning Quasqui history book
Mervin and Sondra Christensen, along with their children, Starre, Renee, and Michael moved from Denison, Iowa, to Manning in the fall of 1965.
They owned and operated Chris's Dairy Sweet for eighteen years. Mervin served as president of the Manning Chamber of Commerce. He also was active in the Manning VFW and the Manning American Legion. Mervin worked for the Manning Ag Center, M&I Dehy, and Rasmussen Lumber. He drove school bus and did lawn maintenance for the Manning School District until his complete retirement in 2002. During this time Sondra worked as a CNA at the Manning Plaza. She also volunteered with the Manning ambulance as an EMT for thirteen years, volunteered with the local AFS Chapter as President and later as Regional Coordinator.
They are members of the Zion Lutheran Church.
Starre (MHS 1972) graduated from Nebraska Methodist School of Nursing in 1975. She obtained a Bachelor of Science in nursing from Briar Cliff College in Sioux City in 1986 and a Master of Science from Arizona State University's College of Nursing in 1996. She married William F. Haney of Columbus, Nebraska, in 1976. They lived in Overland, Kansas, for three years and then moved to Sioux City where their three children were born. In 1989 they moved to Mesa, Arizona, where they continue to live. William works for the City of Mesa as the Director of Water and Waste Water. Starre is the Disaster Supervisor for the Scottsdale Healthcare System and coordinates their military partnership program. Their son Patrick, born in 1979, graduated from the University of Nebraska with a Bachelors Degree in Civil Engineering, and works for a private consulting firm in Phoenix, Arizona. While attending UNL, Patrick played on the university water polo team and was a member of Phi Psi Fraternity. Their daughter Breann, born in 1981, graduated in 2005 from the University of Nebraska at Omaha with a Bachelor's degree in physical education with a coaching endorsement. Breann also swam for two years with the UNO Mavericks women's swim and diving team, setting many distance records. She is married to Levi Oman from Callway, Nebraska. They reside in Omaha where she coaches for the Brownell-Talbott Raiders Swim team, and Levi works as a foreman in construction. Their daughter Courtney was born in 1986 and attends the University of Connecticut where she is a member of the Husky Women's swimming and diving team. While at Mountain View High School in Mesa, Courtney was an Arizona 5A State Champion in the 100 breast stroke, All American in the 100 breast stroke and 400 free style relay, and All American Consideration in the 200 IM and 200 Free Relay. The Haney family hosted an AFS student Anna Vinnars, from Sweden, during the 2003-2004 school year.
Renee married Dale Stangl in 1975. They have two children: Nathan and Nicole.
Michael (MHS 1979) graduated from Iowa Central Community College in Fort Dodge, Iowa, in 1981, where he played football his freshman year. He then went on to Morningside College in Sioux City, graduating in 1983 with a BS degree in Ag Business and Economics. He is married to Shari O'Bannon of Storm Lake, Iowa. He has one son, Martin and two step-sons, Doug and Steve O'Bannon. Currently Mike works for Tyson Fresh Meats as a Hog Buyer in Prinsburg, Minnesota. Shari is the Buena Vista County Recorder in Storm Lake.
The Mervin and Sondra Christensen family hosted four AFS students: Johannes Plessing, Austria, 1974-1975; Hans Kristian Hegland, Norway, 1977-1978; Taryn Glasson, Australia, 1984-1985; Mikkel Nordvig, Denmark-Greenland, 1992-1993.

I've added about 50 more obituaries to the memorial page...just check the "What's new in 2018" link on the left and then click on the "Memorials" link.
Unfortunately for about 1/2 of the new obits added we only have the funeral card/order of service and don't have the corresponding obits, so if you have any of the obits please let me know.
The obits help to connect to so many different families of Manning and are very helpful for research with my various Manning projects.

You'll see the most recent obits listed on the right frame and the date added.
I just checked the files in the 2 directories and I have almost 4000 obits posted.

I know this database has helped a lot of people with their research, but sadly many of them do not help me in return.
We could do so much more on Manning history if everyone would share. Then the obits they have would be available to even more researchers who would hopefully share what they have, and then the list keeps growing and growing, but only if more people will share...

There is a unique connection to these 50 new obits. My mother was either the organist for the funeral, or she had these people as tenants in either Terrace Apartments or Elm Crest, where she was the first director for both low rent housing facilities for several decades.
She kept a card file record for each of them when they passed away.

I use Omni Page Ultimate to scan an image of the obits and funeral cards and then OCR them into editable text.
When I purchased my first scanner in 1996, it came with an OCR program. These first era OCR programs were just about useless. I would end up correcting 50% or more of the words.
After years of upgrades, my Omni Page Ultimate is many times 100% accurate and can now recognize italics, all caps, and is able to recognize poor quality print, and ignore the little marks and spots.

It also can recognize text that has not been scanned "square to the world" which so many people do not pay attention to.
Now when someone sends me a crooked scan, my software will still be able to work with those scanned files...but it is still best to make sure you square up the columns of text and make sure to use 300 DPI resolution, along with adjusting the contrast/brightness.

This is why I still prefer to do the scanning myself so I can provide the best quality image for my OCR to work on.

An interesting situation that is affecting all of our technology is that most people don't use a lot of the hardware/software anymore that has been developed over the last 20 years.
Because of this trend, many companies are not updating or developing new hardware/software for these purposes. Almost every year, a newer/improved version of OCR software would be released and I kept up with it - now there hasn't been a newer version to my Omni Page for about 5 years.
This is understandable with so much information going digital and doesn't need to be scanned and OCRed.

The same with digital cameras/lenses. Most people don't need a $5000 or $10,000 digital camera system - the camera phones generally suffice and their quality keeps improving but you still can't take the imagery needed for professional photography such as in sports...so we are actually "dumbing down" our technology to some extent.

Same with computers - so few people use their new technology for actual work anymore - they mostly just use if for communication/gossiping.
Again, this is going to slow down development and research in the broader sense of computer technology.

Try doing what I need for my work with a 6 inch screen I-Pod, I-Pad, or smart phone...

I have multiple scanners/printers connected to my computer, with multiple hard drives, and many types of interface devices all networked to other computers and have a ton of software I require for my work and use as 30 inch monitor.
Again, most people do not need all of this capability but I fear that companies won't continue to design and upgrade the hardware/software I continue to need for my work.

A simple case of "supply and demand" but in my opinion too much time/money is being spent on "toys" for playing with which will hinder at least some aspects of our life which is the "work aspect."

One thing for sure, the "eye doctor" business will be thriving in the future with everyone, beginning at 5 years of age, looking at a 5 or 6 inch screen all day, every day, year around.

I'll take my 30 and 60 inch monitors...

Some of you may have heard about Iowa ranked at the top...

Iowa - No. 1 Best States Ranking


Predictably, Western Iowa and all of the small towns that make Iowa tick were completely ignored in the story. The furthest they got west in the story was mentioning Des Moines. It appears the contributor lives in Iowa City, which explains why the rural people were ignored. Of course he had to put in his political bias in part of the story too...just can't talk about anything without throwing in political biased opinion...

The only person in the story who has a clue as to the importance of the rural part of Iowa was David Daack, a broadband consultant for Connected Nation who made this statement... "You could almost argue that maybe we should go (to the farms) first and work our way back into the cities."

About Iowa

Another link about Iowa history that you may have missed on the US News link above...

I'm not by any means even a general level Iowa historian - I basically concentrate on Manning area history but I could add a lot of local rural facts to the story that would further explain Iowa's (rural & agricultural based) Pioneer success in giving us the life style we enjoy today...the article didn't even mention that per-capita, Iowa has the highest German immigrant ancestry of the US states.
I have personal Manning biases, and can't prove this but I've always said that Manning was the "Hub of Western Iowa" from 1880 through the mid-1930s, because of the 3 different railroads that traversed what became the town of Manning (Greatwestern, Northwestern, Milwaukee).
Troop and military trains during WWI & WWII came through Manning and during WWII, because of the importance of the railroads (including here in Manning), our large trestle was guarded.

One of my personal favorite historical aspects about the Manning citizens, especially of German ancestry, is they volunteered at very high rates during WWI & WWII...even at higher rates than many other communities of non-German ancestry.
You need to consider the life-altering quandary the Manning citizens of German ancestry had during the world wars. Some of them would have been first generation immigrants from Germany during WWI and a large percentage would have been first born Americans of German ancestry, so when they went overseas to fight in Europe they conceivably were shooting at their own German relatives.
I can site one Manning resident who is living who had one uncle in Germany who served during WWI (Theodore Voge), and his other uncle (Gerhardt Lamp) who was a Manning resident of German ancestry who fought for the US. Obviously the nephew was not yet born but he is in a unique class in this example of German ancestry who is still alive. He was named after both of these uncles - Gerhardt Theodore Voge.

In the above article there was one statistic mentioned about Iowan's serving during the Civil War.
I have a few more impressive stats that I was told about by a Civil War reenactment group out of Harlan, who came to Manning during Children's Day 4 years ago...

How many of you are aware of Iowa's involvement in the US Civil War?
Civil War history for Iowa (per capita) compared to the rest of the Union states.
Iowa had the highest percentage of those who served in the war
Iowa had the highest percentage of casualties
Iowa has the most Civil War Medal of Honor winners (33)

One of the 33 members of the Medal of Honor lived in Manning - Henry C. Peters

While Manning did not exist during the Civil War (incorporated in 1882), here is a list of names I have developed over the years of Civil War Veterans who lived in Manning (2 did not live here but have direct Manning connections) and I know there are more names who lived here but have been lost to time.
Halsey D. Atherton, H.W. Bailey, J.G. Beal, Frank Blair, William J. Blair, Addison W. Blakeslee, Luman Putman Brigham, John Campbell, George W. Coe, Elisha Cole, Andrew J. Corbin, Nathaniel G. Dillingham, Cornelious Dunnick, P.A. Emery, C.M. Failing, James Foster, Horace M. Free, Julius Gardner, A.C. Gaylord, James Halford, James L. Hall, David Hamm, Merrill Hutchins, Charles "Carl" Knapp, Carl Koepke, Jacob Kuhn, Benjamin H. Lathrop, Francis Leonard, Uriah Lenhart, Gilbert Moore, Joseph Moore, Jacob L. Nickum, John Noble, Samuel B. Parrott, John Parker, J.Q. Pattison, Henry C. Peters, E.A. Pickett, Silas Priest, Joshua Rogers, Joseph Sawtell, Morgan Spencer, George Stocker, Harvey Stocker, Donald W. Sutherland, Thomas Tarpy, Martin V.B. Tate, Selden Whitcher, S.L. Wilson, Alexander Young.

This list of men is one of the very big driving forces for me to keep after living Manning connected Veterans to come forward and be included in the Manning Veterans' history book.
Did you know that Manning had a G.A.R. Post that once stood on the north end of Main Street at the Second Street intersection on the east side of Main where the old "Louck's Apartments stands today?


James Birdseye McPherson in whose honor the Manning post was named after...
All communities have talented artists and one of them in Manning is Thomas MacDonald-Williams who took one of my scanned pictures that was taken off the water tower during the early 1900s which showed the rear view of the McPherson Post building and drew this artist's rendition (shown above) of the front side of the building.

View of the rear of the McPherson post - marked by the white arrow.
If you have not yet read my 4-part feature about discrimination of Manning area citizens of German ancestry during WWI & WWII - PLEASE scroll down toward the bottom of this frame and click on "The Manning Exchange" and you'll find the links...
---
Jay Musfeldt who also loves Manning history will e-mail me from time to time about various topics and pictures I post on my web pages.
He recently commented about the photo taken from the water tower - shown above.

I sent him some more information about the picture...
Hi Jay,
I have quite a few scanned pictures taken from the water tower and while I'm so very grateful that different photographers took the time to climb and take pictures over the years, I just wish they would have taken close-up pictures of, for instance, the Great Western coaling shed you referenced.
The engine is really chugging away up that ramp...I wonder if the photographer planned to catch this event or it was just happenstance?
The only building on the west side of that block of Main Street that is still standing is the (now) Soll's Service business, and prior to that was the Frahm Garage and before our time, the Parkhouse Garage. Originally there was a 2-story wooden building that stood there which was a community hall of sorts and on the second story was where the first town school was located - which was before 1883 when the first official town school was built on the same location of the brick building we remember between First & Second Streets.
The small wooden building just north of the Soll building is where a cream station business was located and then Dr Dappen & Dr. Felker had their business for a while until they divided up their business.
At the north end of that block where the VFW is now, was the August Reinke blacksmith shop - Harold's dad.
The building 2 over to the south from the Reinke building was where Orlo Schelldorf and then Max Detlefsen had their businesses. This building was a church that was moved in and unfortunately I have never been able to find out what church and where from.
I know for sure it was a church building because Art Rix, Bud Johnson, and a few others told me about it, and Max Detlefsen told me that when they tore down the building they found pieces of colored window church glass and other clues in the walls that it was a church.
I have always suspected it was the old Christian Church that stood west of the Presbyterian Church on Second Street, but no way to prove it for sure. I have a number of pictures of the Christian Church and the tall spiral steeple was built onto the southwest corner of the main building so it would have been easy to remove. Interesting enough, the chimney on the Christian Church is in the same location as the chimney of what became the Schelldorf/Detlefsen building.
On the east side of Main Street in that block - the only buildings still standing are what was the German Savings Bank and the Zerwas Telephone building which are now part of Home Mutual.
Did you notice the Chinese Laundry? The clothes hanging in the back. It was just north of Ben D. Joens' home/business...
This was the Fong family. I have several pictures of the 2 Fong sons (Wing Poy & Ging Foy) who went to Manning Schools.
So while there has been a lot of change, there are still a lot of the same buildings on the rest of Main Street and of course those mentioned above.
Dave

Christian Church on the NW corner of Second & May Streets - referenced above.

This flier is on display at the Main Street Manning office. It has been there for about a year and I am trying to find out who donated it.
If anyone knows, please contact me.
It is always important to not only digitally scan and preserve historical items like this but to find out as much background information about them as possible.

When I work on history it shows me how society has dramatically and drastically changed - some good but many times not so good - I hear people talk about why our society is the way it is today, mostly as to their concerns. All they have to do is look to our history for the answers. There are no simple solutions to societal problems but by looking at the big picture of our history - you can pretty much see why things are as they are today...
I see several reasons in this flier of what has changed and now effects society today.

I often write about making high resolution scans of items like this. Inevitably they will fall apart from the acid in the paper, but before that they will fade and deteriorate if not properly cared for.
I scanned this image 40x30 inches by 300 DPI and saved it in TIFF format which makes a 380 MB file.
Then I digitally touched up all of the cracks, tears, and marks so if someone would want to make a reprint in the future they'll be able to make one better than the original...

These airport pictures were never properly dated or labeled but they might be from the 1969 event.


FIRST MEETING of the Nishna Valley Junior Rifle Club of Manning was held in the conservation rooms here Monday night and part of the crowd attending is shown above.
The first session of 19 boys was headed by Wilbur Pluckhahn of Carroll, instructor for the Carroll County junior Rifle club. A four-hour gun safety course was started with another 2-hour course scheduled for next Monday after which an examination will be taken by the boys. Other guests from the Carroll club were Paul Peters and Virgil Lhotka.
Wayne Snyder announced that other gun safety classes for all ages are being formed and anyone interested may contact him.

Gun club held in the basement of Cliff's place


Back row:
Third: Hilbert Hoffman, Duane Karsten, Wayne Ross, Paul Edmunds, Mark Joens, Steve Atkins
Second: Jim Steinke, Robert Wetzel, Jim Fink, Doug Fischer, Jim Wegner, Larry Farrell
Front: Darrell Weems, Rick Hargens?, ??, Mark Spack, ??, Jack Albert?

If you can help with IDs please let me know.
Hopefully someone will have an original photo that was used in this article.

Louie Mundt & Wayne Snyder started this gun club which was in the old bowling alley which is today the basement of Cliff's Place.
A gun range was built and boys competed for King by shooting at a target with a rifle during Children's Day.
Previously, the Children's Day King shoot was in the basement of the old Firemen's hall.

I have shown this picture before on my web page and we've had a lively discussion as to who the first boy is.
Now after looking at the picture above, I'm guessing the boy in the middle below is the same boy as in the front left above.

Mike Hoffman, ??, Larry Handlos

After a few other responses who agree it is Mike, we are going with him instead of Allen Fonken.

Mohr & Mohr
I'm presently trying to find out if 2 different Mohr families are connected.
Frederick C. and Marie (Krouse) Mohr and Gustav and Helen Mohr
I believe this to be the home where Walt & Ardith Lage lived for decades (Five Mile House Road 390th Street).

When this picture was taken George C. Mohr and family lived here...with George and his daughter Nellie (Mohr) Ohrt standing on the lawn.
After talking with Ardith Lage recently, she told me this farm, the Sturm farm just south, and another farm just to the northeast were all Mohr Homestead farms.
Walt Lage's mother was Laura (Mohr) Lage, daughter of Gustav Mohr.

George C. Mohr is the son of Frederick Mohr...way too many Mohr coincidences I think, so I'm trying to determine if these 2 different Mohr families are connected.
If anyone has Mohr history and obituaries for the Manning/Aspinwall area please contact me.

Click on the link below to see some very interesting history on how Manning achieves so many amazing things and is now working on another unique project.

Manning Hillside Splash

Oh the Fun of playing in the Sun (1968)


1909 cartoon about 2 boys nabbing their friends' clothes while "skinny dippin.'"

Please visit the Manning Exchange for local news, articles, and information...a work in progress.

Many upcoming events.

Korean War Veterans continues


There are lots of Manning Veterans of the Korean era with no pictures or information.
Will you be in the Manning Veterans' book???
Unless more post-WWII Veterans come forward there will be a lot of 1946 to present day Manning connected Veterans missing from the book.

For those of you who are occasional visitors to the Manning Exchange - please make sure to click on the "archived articles" section where previous featured stories are kept.

Click to visit the Manning Exchange

1 example from the Logeland Studio wedding packets.

There are still quite a few Logeland Studio wedding packets available.

Click to read about this important project.
It will help to financially support the Manning Veterans' history book project.

What makes up a community?
Just ONE person
who is a son or daughter
who is a brother or sister
who has a school chum
who is related to someone in that town
whose friend has a friend in that town
whose friend is related to someone else in town
who may have moved away but still thinks of the place they grew up as home
We would like to hear from you, the "1983 Leaders of Tomorrow" who have relatives and chums in your hometown of Manning, Iowa.
In their own words
Attention "1983 Leaders of Tomorrow"


Who is the sister of the meteorologist linked below?
Click to see the answer in her own words

Who grew up on a farm south of Manning, has chased tornados, and is now a meteorologist for the National Weather Service?
Click to see the answer in his own words

I have been receiving questions from various "1983 kids" about what type of information we would like them to write about.
Please read through the meteorologist's story to get ideas for you own personal write-up.
Then send me an e-mail so we can work out your story.

Note: Your story does not have to be as thorough as found at the link above but at least send us a couple paragraphs to bring us up to date from 1983. Here is the DIRECT link to the 1983 web page.

Parents of the "1983" kids - please encourage your children to send in their updated information and any pix they may want to include.
Sometimes a little nudge by mom or dad will get the ball rolling!
Each 1983 "Leader of Tomorrow" has interesting family history.
Here are the names of the "1983 kids" who we are looking for an update from...
Aaron & Courtney Potthoff, Adam Croghan, Andrew & Amanda & Brandon Puck, Alex & Abbey Ranniger, Allison & Megan Keese, Angela & Heather & Michele Hass, Angie & Alan Irlbeck, Bradley Christensen, Bryan & Nathan Rohe, Chelsea Souter, Christin Ann Fara, Christopher Wegner, Cole & Ty Henderson, Dale & Vanessa & Derek Hargens, Daniel Wayne Tibben, Daniel & Janelle Stribe, Dawn & Derrick Rohe, Dawn & Michelle Willenborg, Elizabeth & Jamy Zinke, Ericka & Andrea Ehlers, Gary & Beth & Tim Ferneding, Heather & Jessica & Jimmy Switzer, Jackelyn McKeighan, Jamie Jo Irlbeck, Jeffrey & Joey & Jeremy Irlbeck, Jeffry & Kelli & Jason Lorenzen, Jeremia Rex Macumber, Jennifer & Jason & Renee Knueven, Jennifer & Jeremy Misselhorn, Jeremy Puck, Jessica Rasmussen, Jill Kienast, Joe Stein, Joseph & Mackenzie Hinners, Kasie & Andrea & Amy Lorenzen, Kenzie Kae Kerkhoff, Lauren & Shad Bauer, Marte Wanninger, Matthew & Mandi Weitl, Melissa & Angie Pfannkuch, Michael & Amy & Jeremy Kasperbauer, Michael & Michaela Hargens, Melissa & Michaela Vinke, Michael & Matthew Siepker, Michaela & Crystal Ehlers, Natasha Vonnahme, Ryan & Rachel Pfannkuch, Sabrina Lee, Sarah Kaszinski, Sheri & Trena Bell, Tara Zeman, Stephen & Ryan & Darren Andersen, Tonya Jo Wurr, Tiffany & Michelle Jahn, Tim & Matt Hugeback, Brian & Katie & Steph Beck, Troy & Robin Wanninger
If you send me some information about yourself, I may also be able to find some pictures of your parents, grandparents, family members that I have in my database (as shown above).
We can use them in your story along with your "1983" picture.
We'd like to hear from you !!!
What ever became of the
1983 "Leaders of Tomorrow"
Have some of your "Dreams" come true?

"Let it be known that he who wears the military order of the purple heart has given of his blood in the defense of his homeland and shall forever be revered by his fellow countrymen."
George Washington, August 7, 1782
Just as a reminder: the Manning History book committee continues to work on a Manning area Veterans' history book project.
For those of you who are Veterans or have/had Veterans in your family - will you come forward?
The history book committee will do their best to get as many pictures and information about the 1000+ Manning Veterans but we can't do it all by ourselves.
How many small communities do you know have published 5 history books? The first one was the History of Manning 1898, then the 1981 Manning Centennial book, next the 2006 Manning Quasqui book, and most recently the 2009 Manning School history book. Probably the last book to be published will be the upcoming Manning Veterans' book - unless someone comes forward in the next generation to take over these projects after I'm gone. Will you help with the Veterans' history book project? If you are a Manning connected Veteran or are presently serving and do not submit your military connected pictures and infomation you probably won't be in this once-in-a-life-time Manning Veterans' history book. With a limited number of volunteers we can only do so much on our own but will try to get pictures of as many Veterans as we can. There are over 1000 Manning Veterans so we have a long ways to go before the book can be published.
Manning Veterans are slowly coming forward and below is another example. We hope to eventually get more pictures and information for Mike to put in the book but for now this is what I have to show to you.
Amos Rutz WWII
One thing that many Veterans and people who are submitting information have not fully understood is that this next Manning history book is specifically a Veterans' only book. It won't be like the Centennial or Quasqui history books were, where there is a Veterans' section along with other community aspects. We are aiming for a 2-volume book (around 1090 total pages) which will really be unique!!!
This book will be ALL Veterans' information (and the post auxiliaries) - hence it won't be a "Name, Rank, and Serial Number" only history but we want a complete history for each Veteran.
For instance - below is Louis Boell's picture and the information that was published in the Veteran section of the 1982 Aspinwall Centennial history book. It has the basic information but we are looking for more and I spoke to Louie by phone and he sent more pictures and information - also for his brothers.

To see what Louis submitted click on the link underneath "Are you a Manning Veteran" shown below.

Note: we also want some family background such as parents and grandparents. All too often you will only see just the Veteran's name with their basic military information but without the family connections it will be difficult for future historians and genealogists to know for sure who this person belongs to.

Are you a Manning connected Veteran?

I would like to hear from you!!!
We are starting a Manning Veteran history book project and if you don't come forward you may not be included in the book. NOT because we want to intentionally leave you out but because you didn't come forward.
Same goes for those of you who have Veterans in your family who have passed away. If you don't come forward and help by submitting Veteran connected pictures and information your Veteran may not be included in this once in a life-time Manning Veterans' history book.

Please e-mail me about your Veteran questions manningveterans@davidkusel.com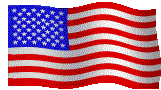 The United States flag
is proudly displayed here and NO other flag is as IMPORTANT!
1 Manning citizen served in the War of 1812
48 served in the Civil War
1 served in the Indian War
3 served in the Spanish American War
300+ served during WWI
550+ served during WWII
87+ served in the Korean war era
65+ (more names need to be found) served in the Vietnam era
55+ (many more names need to be found) served from 1975 to present
26 paid the ultimate price with their lives defending the U.S. Flag
Are you a Manning Veteran?
Are you currently serving and have a Manning connection?
We are starting the Manning Veterans' history book project
Don't wait until you see "Deadline" or it WILL be too late!!!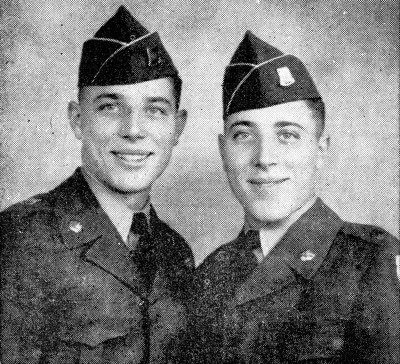 Click to read promos for the Veteran book


There are a lot of WWI and some WWII Veterans pictures with no IDs.

Before you spend time scanning pictures
please look at these instructions


I appreciate your efforts scanning pictures for me but if you only make low resolution scans you are really wasting your time. High resolution scans are the best and only way to really preserve those old pictures.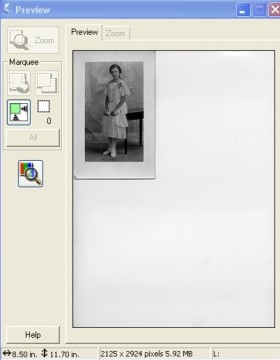 Click to see the tutorial
If you simply don't want those old family pictures you inherited please don't throw them - send them my way.
A lot of times I can recognize a face or location in those old pix.
---
One thing to keep in mind while you are looking for pictures - if they are glued in old scrap books please do NOT try to pull them out or cut them out. I can scan the whole page of the scrapbook and crop out the pictures you want to use in the book. If you attempt to forcibly remove the pictures you will probably damage them and when I scan them that damage will probably show up. This means I'll either have to use my graphics program to touch up the damage which can take a lot of time, or if they are badly damaged I just may not even take the time to scan them.