"2001 A Space Odyssey" opening
Gary Lewis & the Playboys "Save Your Heart For Me" 1965
"Star Spangled Banner" Army chorus

I usually do this each spring and fall - put out a message for everyone in the general public to please YIELD to the large/heavy anhydrous tanks being transporated to the various farms in the area.
You'll also soon start seeing large planters and sprayers moving.

Give them all a "brake" and let them safely get to where they are going. They are usually only driving a mile or two and then will turn off to another road and pull into a field.
Remember that those anhydrous tanks weigh well over 4000 pounds when full, so those of you in a car "won't win the battle" if you get hit by one.

I also want to remind those pulling the anhydrous tanks, what Gale Moore always said decades ago "Stop! and then turn..."

People keep e-mailing me about this year's all-school reunion and party on the bricks - just scroll down on the right side and you'll find the rescheduled dates.
I keep adding new "stuff" so what once was on top gets moved down.
Most of you have extra time right now - just take a little bit of that time to scroll down to find updates, tributes, feature stories, and much much more.

Gene Steffes comes through again with a great idea and a lot of "heart" with his efforts!!!

Troy Grabill (down below) of the Light Company graciously helped Gene put up the lights.

Gene does have a steel post pounder but of course couldn't find it when he needed it.

Even Frosty wears a mask!
Gene & Sherri Steffes have a pallet business in Manning.
He takes old ones and rebuilds them and also makes new ones
The business name is "Arrow Pallets, LLC"
It is located at the old Dultmeier building for those of you old enough to remember it.


Dultemeier brochure


Heart Starburst!
It was 15 years ago when Gene came up with the idea to put up a tall pole to fly a large US flag.
Of course, you should have guessed it, I was there to take pictures.
Here they are and some background on the eagle, golden ball, and volunteers...
May 27, 2005


Bob "Beep" Ewoldt digging the hole using the city's light truck.

Gene painted a bowling ball gold to use as the perch for the Bald Eagle.

Eagle and golden ball came from Bud & Thelma's display they had on their lawn.
June 25, 2005


Wade "Bud" & Thelma (Doyel) Mohr 60th anniversary.
There is a ring on Bud's right hand (partially hidden under his engagement ring).
That ring came from a trade for cigarettes with the bar tender at a pub in France after the war ended.


Cropped image from above.
Paris, France on the ring


Picture I took of Bud's ring in 2003 - he told me he wore this ring every day of his life.
Bud was one of the first to land his craft during the D-Day invasion June 6, 1944.


Bud was a motormac on the 537

Bud with his M-1 rifle and bayonet

Wade written on the picture - sometime after the D-Day invasion on the English Channel.
Just think of how many thousands of US boys never made it back home, alive...If Bud had not survived, I wouldn't be showing you any of these pictures and information...and these three grandsons shown below would not exist today.
Just a little perspective on how each of us can have a dramatic affect on the future...

Gene with 3 of his boys.
Gene married Sherri Mohr

Back: Doug Mohr, Sandy (Mohr) Good, Larry Mohr, Gloria (Mohr) Aron, Steve Mohr
Front: Scott Mohr, Thelma (Doyel) Mohr, Wade Mohr, Sherri (Mohr) Steffes

Troy Grabill spinning the pole.
Now I don't want to be disrespectful to one of our nation's amazing points in history but this reminds me of "Raising the Flag on Iwo Jima" during WWII. It took a lot of guys to pull the flag skyward and wrestle with that amount of cloth to keep it off the ground.

Remember the Dairy Sweet?

Gene Steffes, Bill Meyer, Don Zubrod, and the late Gerald Schreck

Last Update for the contest: Studded Snow tire spinning out while trying to back up from a steep downhill parking space.
Here are the repsonses in the order I received them.
1 William G. Ohde
2 Michael Abildtrup (married Linda Spack)
3 Don Wurr
4 John Moeller
5 Randy Spieker, who had the funniest response - "Those would be the grooves I put in the bricks burning up my dads studded tires."

Thanks to these fellows for being good sports and playing along with this little game.

Studded snow tires became legal in Iowa in 1967 from November 1 of each year to April 1.
As best I can tell from searching the Internet, 1979 was the last year most researchers agreed that their use should be allowed, although I think people could still use the existing tires they had for the winter months.

When radial tires fully replaced the bias-belted tires and then when cars came out with front wheel drive and then later full-wheel drive, the studded snow tire fell out of favor.



---
March 29, 2020 - Do you remember the sound made going down a highway by what made these grooves in the bricks?
Just a little clue for those old enough who were having a hard time figuring it out...

I know this isn't some fancy TV Quiz show but we all need a little extra humor to help keep our minds off 24/7 Pandemic news.


March 28, 2020, while walking around taking pictures of various coronavirus warning signs on business doorways, I noticed a marking in the Main Street bricks. I've notice them all of the time but never thought to take a picture of them.
Then it hit me, take a picture, post it, and see if people can figure out how it happened and what did it.

It will date you for sure if you know.

I already know so you don't have to e-mail me to tell me, but if you want to get your name listed as to who was the first person to contact me, and I'll wait a while to see who else figures it out and e-mails me, then I'll post the "winner" and other names with the correct information who came forward at a later date.

No prizes for the winners - sorry : -(((((

Mom reminded me earlier today (March 27, 2020) that dad would have been 100 years old.
Here are some pictures from his past.

Amos Kusel baby card


Amos Kusel with his 1st cousin Ralph Zender in the rocking chair

Amos Kusel MHS 1938 - the first class to graduate in the new gymnasium built in 1937-38


Melvin & Amos Kusel

Amos 3 years

Melvin Kusel, Eunice (Grau) Ahrendsen (half-sister), Amos Kusel
Eunice was a half-sister to Ralph Hagedorn


Amos, Eunice, Melvin

Ida (Grau) Kusel - 4th of July


Amos, Ida, Melvin - I believe on the stoop of the Grau home in Manning

Ida Grau (February 19, 1891 - November 8, 1980) - August Kusel (March 25, 1883 - August 10, 1957)

In my pandemic articles down below I mentioned that August Kusel's first wife, Maggie McGrail died from the Spanish Influenza in 1918.
August & Maggie had 2 children, Elsie & Herman


Melvin Kusel with his half-brother Herman Kusel July 1996


Otto & Elsie (Kusel) Schroeder - Elsie was mother of Glen Kusel
Elsie was a half-sister to Amos & Melvin.

Amos Kusel 1933

Harold "Hip" Kienapfel on Beauty, Amos Kusel on Fannie

August Kusel, Amos Kusel 1949

Melvin Kusel, August Kusel, Amos Kusel, Hugo Ahrendsen 1949

Amos Kusel 1948
Dad started a custom baling business after graduating in 1938.
He was so good at fixing/adjusting knotters the local dealers hired him to fix the knotters on their balers.

Amos with his pull-type combine harvesting soybeans 1949

Amos and his trapping business
Amos purchased the engagement ring for Dorothy Ehrichs with these pelts.
He ordered the ring through a Sears catalog for $100.
They went together to Des Moines to purchase their wedding rings.

Amos Kusel, Alvin Musfeldt, George Opperman, Merlin Musfeldt, Bill Campbell (Ag Teacher)
taken in the Ag room in the basement of the old gym.

Monitor Article
IN DOUBLE VICTORY
The Carroll county 4-H crops judging team which will represent Iowa in the competition at the National 4-H club congress in Chicago, Illinois, next December will be representing the state in the second interstate competitive event this year. The same three boys who won the state 4-H crops title will be Iowa's livestock judging entrant in the National Future Farmers' competition in Kansas City, Missouri, next month. They are members of the Manning High school team. Left to right are: Amos Kusel, Alvin Musfeldt, George Opperman, and Merlin Musfeldt who was the highest rated individual judge in the contest, and their coach, W.R. Campbell Manning High school vocational agriculture instructor and 4-H leader.

Amos and his show sow July 3, 1939

May 28, 1944

Back: Darrell Eickelkamp, Virginia (Greteman) Wiese, Melvin Kusel, Amos Kusel, Dorothy Ehrichs, Shirley Ehrichs, Duetta (Drager) Schwitzer, Wayne Alwill
Front: Janice Ahrendsen, Janet Ehrichs
Clara (Eickelkamp) Ehrichs made the dresses for the flower girls.

Amos Kusel on fender, Hip Kienapfel behind on the Kusel 1925 "open fly-wheel John Deere D

1953 Barry, Doug, Amos, Angie

Amos December 1968

Charcoal free-hand of Amos 1959

1969 Back: Angela, Dorothy, Barry, Douglas
David, Amos (March 27, 1920 - September 1, 1970)

I realize that right now most people are more concerned about their health, and not with identifying old pictures, but we can't concentrate on the coronavirus 24/7 or we'll all go nuts!

Here is another picture from the Ohde collection. I'm fairly sure Ruth is in this picture which I think is a Sunday School class or maybe Vacation Bible school class.
Hopefully someone from Ruth's class or around her age will be able to ID some/all of the students.
Thanks to Jon Groteluschen, Jay Musfeldt, and Bill Ohde for help with the names so far.

Back: Mary Frahm?, Stan Spies?, Gary Neubaum?, ??, ??, ??
Front: Carol Vollstedt?, Ruth Ohde, ??, Barbara Vollmer, ??

April 11, 1954 Zion Lutheran Confirmation

Back Vincent Ress, Kenneth Frahm, Dale Jansen, Pastor Ansorge, Larry Lohrmann, Gary Schroeder, Wesley Cooper
Row 2 Marilyn Sonksen,

Ruth Ohde

, Marilyn Bogatzke, Darlene Kruse, Catherine Nulle, Janice Ford, Berneil Antone
Front Royce Genzen,

Barbara Vollmer

,

Gary Neubaum

, Susan Jansen, Judith Wegner,

Stanley Spies

,

Carol Vollstedt


I'm trying to determine for sure if this is Doug Opperman's signature and writing below.
If anyone is in contact by e-mail with one of the Oppermans - please give them a "heads-up" about my request.
I asked Bill Ohde and he is fairly sure this isn't any of his family members writing...

Why would I care? some of you may wonder - I'm always watching for people's signatures and hand writing in letters and such to scan.
I've actually had people e-mail me and ask me if I have a signature of a relative - they want to make a bracelet and have the signature on it, for instance.
Writing is a widely ignored aspect for preserving our history. It gives us another insight into the person, beyond the pictures and even if you have some audio/video of them.

I also think this is such an amazing image from Manning's history. I don't want Bill to feel old and also realizing I was also around at this event so I've gotten just as much older, but I just love these types of more professional images that capture a moment in time.

Back side of the photo below


1981 Manning Centennial - Lyle Gross & William G. Ohde

Valentines Day card from Ruth Ohde to her grandmother Ida (Roggendorf) Dethlefs

This is another type of family history that tends to get thrown away or not properly cared for. For some people they don't care about this kind of history but even though Ruth or Ida are not my relatives, I am so excited and grateful to find it and scan it into the Manning historical database.


Documents/certificates are other aspects of our history that are not properly cared for, but more importantly are not properly digitally scanned for long-term preservation.
While I really don't have the extra time to restore/repair these documents, from time to time I will take the time - especially for families who cooperate and work with me so generously like the Ohde family does/has.
Here is Ruth's mother's Sunday School certificate.
The cracking, tears, and markings are almost universal (unfortunately) with most of the documents/certificates I find in collections.

Some people will frame them but that is not a good idea unless you use UV resistant glass.
MOST importantly they should be digitally scanned FIRST, before they are framed, because that is the only way to truly preserve a document, long after it deteriorates into paper dust.
I know I've shown this picture before but thought I would show it again to see if I can get more confirmations with the IDs below - that they are all correct and determine for sure that is Patty Sextro.
Back: Delores Ahrendsen, Darlene Eckholdt, Ruth Ohde, Carol Vollstedt, Patty Sextro?, Susan Paulsen, Shirley Venteicher, Priscilla Hiatt, Susan Jansen, Barbara Vollmer
Front: Judy Wegner, Linda Fisher, Janice Jensen, Marcia Martens, Marilyn Bogatzke, Berneil Antone, Marilyn Sonksen
Teacher: Rita (Theobald) Zerwas - Fourth Grade

Ruth Ohde in the Jeep on Main Street July 1942

All-school reunion, Party on the Bricks - Update to the originally planned May 21 to 23, 2020, celebration in Manning.
"The All-school reunion and Party on the Bricks has been rescheduled for Father's Day & Kinderfest weekend - June 18 and 19, 2021"

We see so much misuse, abuse, and even criminal use of technology, and also people doing unbelievably irresponsible things during this Pandemic...take a look at this group of amazing girls and the technology they used for GOOD...

The Children's Voice Chorus
"Our Voice of Miami girls couldn't rehearse in person because of the Coronavirus situation, so we decided to send some love out to the virtual world by dusting off an old song that means a lot to us. Here's our first try at a virtual choir with Bridge Over Troubled Water arranged by Kirby Shaw."
"Cool" video clip

Now to show you a tribute to Arthur Rix, who was 10 years old when the 1918 Spanish Influenza Pandemic occurred...he lived through a lot of Manning history, and was a member of Der Manning Liederkranz. This Verein had its beginnings in 1883 and transitioned through the years, stopping during WWI & WWII, and then ending sometime in the 1950s. The group was brought back for the 1981 Manning Centennial and then continued on and off for the next 10 years.
It was brought back one last time in 2010 for Art's funeral. Below is a video excerpt from his funeral - the men still sound amazing even with only a few short practices before the service.

1910 Sing fest in Omaha
Peter Rix front row 3rd from left (Art's dad)
2010 Liederkranz Members at Art's funeral - Back row: Duane Monson, Ron Halbur, Richard Schumacher, Norbert Weitl, Ron Langel
Middle Row: Paul Hiatt, Robert Gaffney, Warren Puck, Richard Schmidt
Front row: Melvin Renze, Gene Thiedeman, Larry Genzen, Claus Bunz, Stan Baack, John Ulrickson, Leroy Schultes
Director: Tom Ulrickson
Pianist: Sue Feilmeier

1993 Back: Leroy Schultes, Richard Crandall, Marshall Brown, Joe Kotvall, Norbert Weitl, Ron Halbur
Middle: Dean Fara, Larry Schultes, Arthur Rix, Kenneth Puck, Warren Puck
Front: Larry Genzen, Ron Spies, Melvin Renze, Claus Bunz, Paul Hiatt

I spent countless hours visiting with Art & Ila (Claussen) Rix - picking their memories about Manning history and bugging them endlessly for IDs of old pictures.
I also bugged a lot of other Manningites of this generation - the Arps, Johnsons, Detlefsen, Wiese, etc, but Art was my main go-to person - mostly because he lived the longest of them all at 101.
Since the passing of all of these Manning pioneers, I've come up with an endless number of questions that I'll probably never get answered now.

Now that most of us have to "slow down" some - take the time to go out for walks in the early morning or early evening and JUST LISTEN!!!
I could have transferred the audio to a file but decided to keep the video, too, you can see some birds fly by...

Yes, there is a nature out there that goes on non-stop and most people have lost that appreciation of it - I'm not talking about those strange and Wild Rain Forest environments or in Wild & Exotic Africa, just listen and observe in your own backyard or community.
I should have set the camera on a tripod but I wanted to catch "my" owl hooting and the birds still chirping before they roosted for the night, so just turn up your volume and listen but don't forget to turn down your volume afterwards.
I think the other birds were more active and stirred up because of the owl, but it is spring and over-wintering birds in the south are moving north, and over-wintering birds in this area are moving farther north, and it is the "uh oh" mating season getting started.

Enjoy your time out in nature right now!
BECAUSE once things get back to "normal" you'll probably go back to the same fast-paced world we had up until a month ago.

Nature's Chorus
Mostly Robins and one Great Horned Owl

Circa 1948

In early August 1956, the worst windstorm on record in Manning blew through our farm and north Manning - sustained straight line winds up to 120 MPH... The large barn which is built into the hill was actually moved about 6 inches. In 1986, when we renovated it, we put the large structural support beams in the basement, back to vertical - they were leaning in the direction the wind had moved the structure.
Many of the old large trees in the old windbreak blew down. I was just a baby about 5 days old, so I don't remember it but it is part of my "historical DNA perspective" that I grew up hearing stories about and then over the last 40 years, looking for pictures of the devastation. It so-happened to also be during the time of the Manning Diamond Jubilee celebration that they almost had to cancel, but since the storm mostly hit the north part of Manning, and not south Manning as much, the celebration went on as scheduled.

2002

For the last 40+ years, I've planted a hundred different species of shrubs and trees. Some survive and others don't but I wanted to provide as wide a variety of food source and shelter for birds, and also avoid planting just one or two species and then a disease or insect wipes them all out...like happened when the Birch Borer wiped out the Paper White Birch in Manning in the 1920s & 30s and the Dutch Elm Disease that wiped out the American Elm in the 1960s.

Update March 24, 2020, and more historical perspective - (by me)
The last few days our president, governors, and other leaders are struggling with how/when to get people back to work.
I know Manning and its rural community are just a speck on the map, but as best we can, many businesses are still open and employees working here.
If you read the various signs I've posted down below by the different business, each one is operating in their own special ways.
Horizon Equipment (Puck Implement) is restricting the public from going back into the service/repair areas of their building...they want/need to keep their service/repairmen healthy and safe so they can fix/repair the farmers' equipment for the VERY important spring planting season.
They also prefer that farmers call for parts rather than stopping in, so like we all need to do - JUST using some common sense will really help us all get through this pandemic.


Now I like to always present some historical perspective.
During the 1918 Pandemic, our parents, grandparents, great-grandparents not only had to deal with the Spanish Flu, many were fighting a world war, but even as much of a challenge - they had to work physically hard each day just to survive.

I always appreciate how I was exposed to what some of those struggles were like when I was a very little kid here on our farm, and also tagging along with my grandpa Louie Ehrichs over in Aspinwall.
I'm just old enough to remember the cook stove in our kitchen - I would tag along with my sister in the morning snow/cold to get cobs and firewood from the cob shed about 80 feet north of our house. We would bring in the cobs and chunks of wood and stoke the stove which would start heating the kitchen and mom could start making breakfast.

Another experience is I would stay with my grandparents in Aspinwall. When grandpa built his new home in the early 1950s he installed a coal/wood burning furnace.
As a kid I had fun pulling the shaker arm back and forth to knock the ashes into the pan. I remember the great smell in the cob room where I would help scoop some cobs into a bucket for grandpa.
Before bedtime, grandpa would add a lump of coal, so he didn't have to stoke the furnace all night...then early in the morning I would hear grandpa cranking the shaker in the basement.

Of course this was all fun to me, but now think about all of the work he had to do to heat the house. Louie had a corn sheller so he would shell ear corn. Then some of the cobs would be loaded on a truck or wagon and then he had to scoop them into the coal chute and into the basement of his house and into the cob room. He also had to unload coal into the chute. Then each day stoke the furnace, crank out the ashes, carry them up the steps and outside to spread on the lawn.

Louie Ehrichs corn sheller in front of his home in Aspinwall

On the Ehrichs century farm northwest of Aspinwall


Circa 1917: Alfred Ehrichs ran this corn sheller, made by the Joliet Manufacturing Co.
On top of the corn pile are Chris Ehrichs, Louie Ehrichs, August Ehrichs, and Carl Otto

Julius Ohrt picking corn with his Dultmeier wagon made in Manning.
A few months before Gerhardt Voge passed away and while I was talking with him during one of my many visits at his home - out of the blue he blurted - "Isn't it just amazing we can just turn a thermostat to crank up the heat or cool down the summer air."
Now he was 97 at the time and he knew a lot better than me how tough things use to be, but I was amazed at how he put into perspective the past with the present.
Now because of my experiences as a very young kid here on the farm helping carry cobs to the house, stoking the cattle water tank heater, and tagging along with my grandpa Ehrichs - when we built the new house on our farm I added a wood burning stove in the basement. I've basically heated the whole house since 1985...but with trees that fell down...we no longer have cobs and it isn't a coal burning stove.
Today I had to cut and split more wood.
Now the first 25 years I split the wood the old fashioned way with a wood-splitting maul, but the last 10 years the much easier way I've been using an electric log splitter.
Of course I use a chain saw to cut the logs, but then think back to 1918...there were no chainsaws, no log splitters - it was ALL done by hand, with the exception, some farmers used a big buzz saw powered by a belt from a tractor.

Henry & August Mundt cutting logs with a buzz saw, driven by a home-made power source.

March 24, 2020


Here you see the wood splitter, and other tools I use to cut/split the firewood.

After splitting wood, I went to town to pick up the mail and noticed they poured concrete in the forms at the old Bunz business.

March 24, 2020


Concrete walls poured March 24


March 21, 2020
A dichotomy between rural life & large populated urban life during a Pandemic.
While it is more difficult for people in large cities to get out and take walks in the sun and for people in construction to keep busy, rural life is still able to continue with some semblance of normalcy.
Many of these businesses are small with 5 or less workers, so they are able to maintain a minimal amount of interaction.
Some are family operated businesses, so they are interacting and living in the same home anyway for the most part.
I saw a lot of people out walking today March 21, 2020, and they were following the 6 foot rule - actually a whole lot more distance such as many yards...with a few exceptions like down below where a married couple is walking together.

Small family owned tiling business putting in some tile north of Manning

Small business continues to renovate the old Bunz Law building

A married couple out for a walk in the sun...also stopping to chat with a couple of people in the distance.
I teased the couple that they need to keep a 6 feet spacing - we still need some humor and laughter.
Of course, farmers/ranchers with livestock have to go out to tend to their chores on a daily basis & also get ready for spring planting - and truckers/shippers have to keep moving with vital food and other important supplies.
Not to mention all of the people who are in the medical profession, police, ambulance, fire fighters, and the mail delivery folks.
We need to make sure we keep our distance from these people for sure - we need to help keep them healthy so they can continue on with their very important and life-supporting activities.

I'm back to scanning more history and thought this was an interesting item to show from 1918 during the Spanish Influenza Pandemic...life had to continue and did continue back then and will again with our current Pandemic.

1918 American Swineherd magazine
Purchased on the Internet


Besides being our local photographers, the Lyden family raised hogs, and fancy dogs too.

Lyden Studio - negatives


Catherine Brunnier - MHS 1903 graduation name card

Wilhelmina (Ohde) & Alfred Lage

DEDICATED TO
MINNIE NEE OHDE-ALFRED LAGE
MY PARENTS IN THEIR GOLDEN SPAN
In the, age of 1886, that long ago year
Near Manning, babes were born to parents dear.
Their homes were only miles apart
Dedicated to God, from an early start.
To school, they trod in separate ways.
In youth they had fun, so they say!
On "buggyed-horse," their paths took plight
And romance soon bloomed, with marriage in sight.
On Wednesday, February 18, 1914, came the day
Pastor Johann Ansorge heard vows of "come what may."
They lived on the farm of Dad's birth site
An began to till the earth up-right.
Early Thresher crews Dad "engine-neered"
From home to Dakota, with gusto and gear.
Some times were good and some were slim
Sometimes tears came to ever-flowin' brim.
Whenever-production, farm BUST'S were a mess
The Hog-Corn Program came with calling's for less.
With chairman, Alfred, his crew at the "cut-out" helm
Made western Iowa, a first, to achieve in this realm.
For a farmer's life, their days were busy
On Sundays, rode to Church in a tin-lizzie.
Where once we had an embarrassing spark
When matches ignited in Dad's pocket, left its mark.
To Mom, her home and I by birth
God's will, sent Ruth (Lage) from heaven to earth.
Through all the years we were never alone
For somebody's kid was in need of a home.
With Dad, came dreams of power, and juice
On poles came forth, for all farm use.
For years he toiled and justly won.
SOUTH CRAWFORD lights the setting sun!
To NORTHWEST POWER advancements were laid,
But Doc. said "quit" and no "ifs" were made.
Ole rockin' chair has set much younger a man
For now, he's reached that golden span.
Some work came hard and some with ease
To God, family---community they worked to please.
I could relate many-many family jokes
But rather, Thank God, for these, "my wonderful folks."
By Frances Lage Fielweber
Manning, Iowa
The Hog-Corn Program
In 1933, the government enacted the corn-hog program in an attempt to limit the number of hogs going to market and the grain being sold. One year later, Daviess County farmers received a total of $450,000 for participating in the program and they would receive another $175,000 at a later date. Some of the program's features were:
In 1933, the government enacted the corn-hog program in an attempt to limit the number of hogs going to market and the grain being sold. One year later, Daviess County farmers received a total of $450,000 for participating in the program and they would receive another $175,000 at a later date. Some of the program's features were:
1. The participant must participate in both contracts.
2. The corn producer who had less than four litters of hogs could sign a corn contract.
3. If the farmer was a large hog producer and raised less than ten acres of corn, he could enter the hog contract and agree not to increase his corn acreage.
4. The participant could not increase the number of any kind of livestock, except the designated hogs.
5. The farmer could not increase his wheat acreage over 1932 and 1933 and participate in the program. The only way a person could get into the program if the wheat had been increased, was to plow up the wheat.
6. The purpose of the corn allotment was to get 20% of the land out of production. The producer would get 30 cents a bushel on the average that the land rented to the government produced. He would receive 15 cents a bushel when the contract was accepted and 15 cents a bushel in November, 1934.
7. The rented land could not be used to raise crops or livestock.
8. If a farmer entered the corn-hog program, he was eligible for a government corn loan of 45 cents a bushel. In the fall, the corn was to be shelled and delivered to the nearest shipping point.
11/12/35 "Payment on corn 35 cents a bushel in 1936"

Ohde Funeral Home
https://www.ohdefuneralhome.com
Welcome
The spread of COVID-19 is a trying time for our communities as we are still trying to understand and learn more about this virus. We will still be holding scheduled funeral services. The safety of the families we serve, along with the communities we are a part of that enter our facilities, is our top priority. In keeping with the CDC guidelines, only 10 guests will be allowed in the funeral home at one time. Our staff will be signing guest names in the register books, and those attending are asked to refrain from shaking hands and limit physical contact.
We respectfully ask if you have or are experiencing cold, flu or allergy-like symptoms that you not attend any visitations or funerals. Instead, please consider a safer alternative by leaving an online message to the family on the funeral home website, sending the family a card, or calling the funeral home and we will sign your name to the register book.
By taking these simple actions, we will help keep our families and communities safe while still trying to keep things normal during this time. We appreciate all the support of the entire communities we serve. Thank you for your understanding. We are here for the people in our community. If you have any questions or concerns please feel free to contact us.
---
More good friends have passed away...

Thomas MacDonald-Williams


September 15, 1949 - March 21, 2020

Thomas MacDonald-Williams, age 70, of Manning, Iowa, passed away on Saturday, March 21, 2020, at his home.
Funeral services are pending and will be held at a later date when circumstances allow.
Ohde Funeral Home is entrusted with arrangements.
Tom is survived by his wife Sharon of Manning.

Full obituaries for both Tom & Bob (shown down below) are posted on the Ohde Funeral Home site and also under my Manning obituary web page.




1981 Manning Centennial logos designed by Tom


On page 338 of the Manning Centennial book.

I'm showing Tom's work before his picture - he was a man of amazing talents that not many people realized!

#1303 original water color by Tom in 1997
Was on display in the Main Street Hospital Lobby


Watercolor view of Third Street
#1302 original water color by Tom
Was on display in the Main Street Hospital Lobby in 1997


Watercolor of the old Wyatt Hospital

1981 Manning Fire Department

1999
I teased Tom that he was building the "Great Wall of Manning."

From the 2006 Manning Quasquicentennial history book
Thomas and Sharon MacDonald-Williams



Sharon, Thomas

Thomas MacDonald-Williams, son of John and Margaret Asher (MacDonald) Williams was born September 15, 1949, in Forres, Morayshire, Scotland. On March 1, 1975, he married Sharon Grimm, in London, England. Tom spent his childhood in Elgin, Scotland, attending Elgin Academy. He continued his education at Elgin College of Further Education and at Technical Colleges in Inverness and Aberdeen, Scotland, graduating with distinction in Preservation and Restoration of Ancient Monuments from the City and Guilds Institute of London (1970.) His career with the U.K. Government's Department of the Environment, Ancient Monuments Division, took him to London where he was stationed when he met Sharon in 1974.
Sharon, the daughter of Clousie and Betty (Grelck) Grimm, was born February 14, 1948; she grew up in Manning, graduating as Valedictorian of the class of 1966. She received her Bachelor's Degree from Iowa State University in 1970 in Institution Management. She then attended the University of Nebraska in Lincoln, receiving a Master's Degree in Nutrition and completing a dietetic internship in 1974. She and her friend, Carolyn Hall of Bassett, Nebraska, backpacked throughout Europe for six months in 1974. She met Tom while in London. Following her backpacking adventure, she returned to London and found employment as a dietitian. After their wedding in 1975, she and Tom lived and worked in London until 1977, when they decided to emigrate to Manning.
In 1977, Tom and Sharon purchased the Corner Cafe on Manning's Main Street. With Tom's expertise in building restoration and Sharon's degree in management, they ran a successful business for 17 years. The decor evolved from chrome and vinyl to that of a half-timbered English pub. Attending auctions was a major part of their lives and finding just the right piece for their business or home was a constant challenge.
Tom has been active in the Manning Fire Department since 1978 and has served as its secretary since 1979. He was also a member of Manning's Urban Renewal Board and is a lifetime member of the Hayes Township Schuetzen Verein.
Sharon's career in dietetics led her to the WIC Program in 1981. She has been a Dietitian with the WIC Program for 24 years and has been proud to work with thousands of young mothers as they start their families. Sharon's activities have included the Manning Garden Club and the Board of the Manning Community Chest. She and Tom share a love of gardening and antiques.

Sharon Grimm MHS 1966

Jon Grimm MHS 1970
April 25, 1952 - August 17, 2003

Susan Grimm MHS 1977
December 17, 1958 - October 25, 2006

Clousie & Betty (Grelck) Grimm

1952 Clousie with Jon & Sharon

Susan Grimm 1977

Susan Grimm & Becky Rowedder

Sharon, Susan & Jon Grimm

1999 Jon Grimm

April 2008 - The house has been in the family back to the beginning - Henry & Ida (Kusel) Grube

I had always planned on getting information about Tom's dad and grandfather who served during WWII, but like usual I never have enough time.
If I remember it correctly, Tom has the hyphenated name of MacDonald which comes from his mother's maiden name because they wanted him to carry on that family name, and the second part of Tom's name is Williams - his dad's name.

I wanted to get some military information about both, even though they served in the Scottish military during WWII, because I wanted to add their information to Clousie Grimm's military story as a inclusive "family Veteran" history for the Manning Veterans' book.

John Williams WWII (Tom's dad)


Tommy MacDonald WWII (Tom's uncle) KIA and is buried in Burma
Now I want to show another amazing talent Tom had. I asked him to transcribe old WWI & WWII letters written home that I had scanned over the years for the Manning Veterans' book project...now I could have done it which would have taken away my time for scanning things BUT because Tom grew up in the United Kingdom and was a student of history, he could add notes/comments to the transcription to explain what the Veteran was writing about and provide some clarity to the hand-written documents.
Please read the last lines of this transcription linked below where Tom complimented Ernest about how well written the letter was as "the best constructed narrative I have read from this period."
Also notice an unimportant point (important only to me) where Tom called me "Davie."
Tom and my brother-in-law are the only ones who still call me Davie, which I get a big kick out of...
Ernest Sutherland WWI transcription

Now Tom tended to have a serious side about him, but if you got to know him he had a very funny sense of humor and a belly laugh...something I was fortunate to observe during my many visits with him.
The pictures below give that "serious" impression but not really a true image for him.
If you believe in ONLY first impressions then you would be wrong, based on his more serious presentation.

1993 member of the MFD

2004 - MFD secretary for 27 years
Now Tom also was a very beneficial member of the fire department by transcribing the records.
Here is just one example of his work.

Water color by Tom

July 22, 1914, Manning Fire Department Running Team in the Maquoketa parade after the tournament. Herman P. Hansen leading the team with the banner, followed by the following team members: Joe Rushenberg, Earl Lathrop, Frank Hoffmann, William Dillingham, Harry Hoffmann, Harry Werder, Art Goettsch, John Rostermundt, Charles McLaughlin, Everett Dyson, Frank Mantz, Henry Grelck, O.C. Kempf, Ryle H. Wheeler (Captain & Chief).

2001 Children's Day - Tom Williams - Brett Irlbeck driving the LaFrance

2001 Children's Day - Tom Williams & Corey Otto working the water fight contest.

2004 New Year's Eve party at the Hausbarn-Heritage Park


Now I want to get back to Tom's amazing artistic talent. He really loved to use water colors for original photos, BUT he was also amazing at free-hand.

I want to impress upon everyone and stress that Tom NEVER once asked for payment - he freely volunteered to do these projects for me...something that I'll desperately miss and now really hits me how SPOILED I was and really did not take the time to properly thank him for all of his efforts.

2009 School history book coins


Below is how the design began by Tom


Rim Course


Front


back

I have never been able to find a front view of the old GAR (Grand Army of the Republic) hall that was on the east side of the north end of Main Street.
This wooden building was once located where the old Louck's block building now stands which was just north of the laundromat.

So I asked Tom to artistically draw the front by using the picture below that was taken from the water tower in the 1920s.

View looking slightly northwest from the water tower


Arrow points to the GAR Hall

Tom's AMAZING artistic impression of the front...
Note: the house in the background is the house he and Sharon have lived in all of these years.
He added this by memory of the present house and old pictures of the front of that house.
This image will be used in the Manning Veterans' history book...
Here is more work Tom did for me for the school history book project.


Manning's first school 1883


Original photo...

Manning's second school 1907

Manning's third school completed 1918 - with gym added in 1937
Note that the high school was first used during the 1918 Spanish Influenza Pandemic!

Ewoldt No. 5 "Center School" (Wiese country school 1 mile east of Manning)

Logo Tom made for the 2009 Manning school history book.

Bob Henkelman


April 5, 1941 - March 21, 2020


May 28, 2006 Memorial Day
Bob Henkelman, age 78 of Manning, passed away Saturday, March 21, 2020, at his home.
Funeral services will be held at a later date when circumstances allow.
Ohde Funeral Home of Manning in charge of arrangements.

Henkelman home Christmas December 20, 2002

Emmons' home early 1920s

Diane Henkelman fundraiser 2017 - Bob facing camera with Diane's back on the left.

Lisa Henkelman MHS 1988

Tammy Henkelman MHS 1986

Carla Henkelman MHS 1984

There are a whole bunch of updates and new information added farther down below for Manning area citizens about the Coronavirus Pandemic.

Do you miss our grocery store?
OR, did you just drive out of town to "save money?"
Are you currently still driving out of town to get groceries?
We are very fortunate to have a Dollar Store, so we can at least get the basic groceries...
BUT I miss the fresh produce and meat and much larger supply of items...
You say the grocery store didn't have "fresh" products - maybe it was because you did not patronize it enough.
We purchased 99% of our groceries locally...now if I want fresh produce and meat I'll have to drive out of town.

Hopefully once this pandemic lessens and we get back to some normalcy, we'll work together as a community to get a grocery store again.

Manning had a grocery store right away in 1881.
We've had grocery stores throughout Manning's history...WWI & Spanish Influenza, Great Depression, WWII - up until 2020.


I like to show history but this is one historical event I'm ashamed to have to show.

January 14, 2020, shortly before the store closed


Fortunately many Manning people put personal thoughts toward helping others...
October 22, 2019


Just some of the youth who were able to get experience being employed...
I hate to think that we will now have to go to another community to put on fundraisers like this!
From the "History of Manning 1898" book

Pre-1900 view looking north on Main Street.
View from roughly where the south end of the Manning Plaza now stands.

Manning's Growth.

The first buildings constructed on the land where Manning now stands were a farm house, stable and granaries built by J. A. Jefferies, who owned and farmed the land before a portion of it was bought for a town site. The house was located where the Park Hotel now stands.

Up to August 2nd 1881, there was little or nothing in the way of building, that would indicate the site of a future city. Three and a half months later we find, what was but a short time before a common farm yard, now a thriving little city supporting the following business firms and enterprises, as chronicled in the Manning Monitor, Vol. 1, No. 1, bearing the date, November 17, 1881. Entering the town from the north on the North-western, the attention of the visitor is attracted by the extensive yard the company has laid out and lengthy switches; the substantial section house and out built for the maintenance of the road and the accommodation of business, while the depot, which is a building two stories high, furnishes good accommodation for the traveling public and a comfortable home for the agent, E. C. Wilbur and his family.

The first upon the list of business houses is the grain ware house of Bell & Winter, standing on the south siding near the depot. In the same locality will be found the lumber yards of the Green Bay Lumber Company and that of John Dierks. The third lumber yard is that of Wolfe & Nodle on the west side of Main Street. On lot 6, Block 3, is located the Garfield House built and operated by W. M. Tingle & Son. This building is 18 by 48 feet and two stories high, with a basement.

Adjoining this is the millinery store of Mrs. G. M. Dailey. Next door is E. B. Wilson the harness maker and saddler. The largest building in town is that belonging to Callison who occupies the front for tonsorial and bath rooms while the rear, which is 24 by 60 feet, is used as a hall.
The next building to Callisin's, after a vacant lot, is the Farmers and Traders Bank, in the rear of which building is the Monitor office. On the corner of Main and Third Streets, in the same block, is the restaurant and confectionary of A. Young.

Across Third Street south is the hardware store of Wetherill & Morsh. Adjoining them is the general store of Callamore & Priest. Heinzman Bros. & Moody will soon occupy the large store building adjoining Callamore & Priest. Whealen Bros. was the first firm on the ground coming with their grocery stock about the first of April. Next comes Stocker's Meat Market which is joined on the opposite side by Fred Gestenberg who runs the loudest saloon in the business and has the largest building in the place. He also runs a lunch room in connection with the saloon. Passing a vacant lot you find the Post Office which is kept by Seth Smith. Next to the Post Office is McQuaid while a new building adjoining on the south and belonging to L. M. Freelove will be occupied as a restaurant. The last building on this block, and facing Fourth and Main Streets, is a two story frame structure belonging to Engleman. Crossing Fourth Street south, we step into Shunters Meat Market adjoining which is the Farmers Home kept by Fred Huber. The machine shop is on the south of this. Next to this is the paint shop of Burley & Brown.

Funk Bros. have a nice stock of clothing and furnishing goods, Hoffmann & Schoop have just opened a stock of dry goods and groceries on one side of their building, and furniture and sewing machines on the other side. Tidd & Foote run an extensive blacksmithing business on the corner of Main and Fifth Streets.

Returning to the east side of Main Street, we have, first the general store of Benson & Vauhn. Chapman Bros., next door, have just arrived with a splendid assortment of dry goods. Barber & Turner are building a large drugstore opposite the Post Office. Martin & Launderville, hardware, is next in line with Lathrop's restaurant adjoining. Next come the saloons of W. E. Heitman and John Marks. Dr. T. S. McKenna has an office on Main Street opposite Callimore & Priest. Mr. Barber is erecting a fine two story building on the corner of Main and Third Streets. On the opposite side of Third Street is the drug store of L. S. Knox adjoining which is the boarding house and bakery of Miles Woolman.

Mr. Emery has a nice store room near Hensley's boarding house. L. M. Conkling will open a broom factory, where at least two men will be employed. The livery barns of Laughery & Arnold and Gardner & Wilson are on Third Street, and Gaylord's Feed Stable is at the foot of Main Street. Dr. G. M. Barber has located here in the practice of his profession. W. B. Hockett and W.B. Gardner have drug stocks. The law firms are E.B. Blazer and H.S. Fisher.

Peter Petersen always told me that they liked his name so much they repeated it...
His e-mail address was "repete71" which I always got a kick out of...

February 8, 2016 e-mail
Hi David,
My grandparents were emigrants from Denmark who settled around Harlan in or near the small towns of Jacksonville, Elk Horn, Kimballton, and Poplar. All were farmers and as far as I know had no connections with Manning. My parents moved to a farm a mile west and mile south of Botna in 1945. We all (Peter, John, Roger, and Everett) attended Jefferson #2. John and I graduated from Manning, class of 1953 for me and a year later for John. Roger, brother number 3, attended Manning through his Sophomore year and then, after school boundaries were changed, graduated from Irwin. Everett, the youngest of the brothers, never attended Manning and graduated from Irwin.
I am just about finished with my military memoir. The first half is relatively standard stuff except for the fact that I was assigned to a SCARWAF (Special Category Army With Air force) unit. The second part involves one of the most contentious issues of the Cold War, particularly aerial reconnaissance of the USSR by the United States. Some of this touches just briefly on the first U-2 flights, but most of it deals with a now largely forgotten effort by the CIA to use huge balloons to carry cameras across the USSR.
Much of this was just recently declassified. I will send you a copy if you are interested. I have a few photos as well and can send them to you to scan.
I turned 81 yesterday, so I think I better get on with some of this stuff.
Pete

Peter L. Petersen


February 7, 1935 - February 5, 2020


Pete Petersen MHS 1953
In Memory of Peter L. Petersen, Ph.D.
Memorial Service Beautiful Savior Lutheran Church 2:00 P.M. - Monday - February 10, 2020 Amarillo, Texas
Officiants Pastor Steve Brauner, Pastor Wendi Gordon, Eric Petersen, Dr. James Calvi
Organist: Marsha Moller
Vocalists: Spencer and Tanya Berry
Honorary Pallbearers Former Students and Colleagues
Interment/Columbarium Beautiful Savior Lutheran Church Amarillo, Texas
Military Honors provided by Volleys for Veterans
Thank you for silencing your phone.
BROOKS FUNERAL DIRECTORS
---
Peter L. Petersen Ph.D. (84) died Wednesday, February 5, 2020, in Amarillo Texas. Honorary Pallbearers are Peter's former students and colleagues.
Peter Lewis Petersen was born February 7, 1935, on a farm near Harlan, Iowa, the first of Allen and Clara (Juhl) Petersen's four sons. He attended Jefferson No. 2, a one-room school through the sixth grade, and graduated from Manning High School in 1953.
He then joined the Army and was trained as a heavy equipment operator. Assigned to the Air Force as part of the Special Category Army With Air Force (SCARWAF) program, he worked on the construction of American airbases in France and Germany. Following his discharge in 1956, he continued to work as an equipment operator.
In 1958 he enrolled at Dana College in Blair, Nebraska, where he earned a degree with honors in history and served as president of the student body. At Dana, he met the love of his life, Shirley Thompson, a student from Graettinger, Iowa, and they were married on August 19, 1962. He received a master's degree in history from the University of South Dakota in 1963 and a Ph. D. in history from the University of Iowa in 1971.
In 1967 he accepted an appointment at what is now West Texas A&M University in Canyon and taught American history there until his retirement in 2000. A highly respected and popular professor, "Dr. Pete" was the recipient of many honors during his lengthy tenure at WT, including twice being named by the student government as "The Outstanding Member of the Faculty." In 1988 the Phoenix Club presented him with the University Excellence Award and two years later the Minnie Stevens Piper Foundation of San Antonio named him a Piper Professor. In 1997 he became WT's first Texas A&M Regents Distinguished Service Professor.
He served twenty years as faculty sponsor of the Texas Zeta Chapter of Alpha Chi, the National College Honor Scholarship Society and was the first faculty member to be elected President of the WT Foundation. In 1997 Dana College gave him a "Distinguished Alumnus award and 2003 WTAMU named him Professor Emeritus. In 2013 the Organization of American Historians named him a "Distinguished Member."
Dr. Pete authored two books and compiled and edited two additional volumes. He contributed more than thirty articles or chapters to various scholarly journals and books and published nearly sixty book and film reviews. He was a contributor to many reference books, including the Dictionary of American Biography and the Gale Encyclopedia of Multicultural America. He also participated in several international conferences.
Following his retirement, he was editor or assistant editor for 14 years of The Bridge, the journal of the Danish American Heritage Society. He also served on that organization's Board of Directors as well as on the executive board of Danish American Archive and Library. He belonged to several other historical organizations including the Panhandle-Plains istorical Society.
A lifelong Lutheran, he was a member of St. Paul Lutheran Church in Canyon for more than three decades before joining Beautiful Savior Lutheran Church in Amarillo. In 2009 he co-authored with Frederick W. Rathjen a centennial history of Lutherans in the Texas Panhandle. He served on the boards of the United Campus Ministry and Canyon Meals on Wheels, volunteered at Canyon Cares, a local food pantry, and taught in the Elderhostel and WTAMU continuing education programs. He was a member of the WTAMU Centennial Committee and Sybil B. Harrington College of Fine Arts and Humanities Advisory Board. Despite a busy retirement, he found time to enjoy travel, reading, WT athletics and especially his grandchildren.
He was preceded in death by his parents, his brother John, and sister-in-law Pamela. Survivors include Shirley, his wife of 57 years, two sons, Eric (Debbie) of Pueblo, Colorado, and Brant of Omaha, Nebraska, three grandchildren, Megan and Luke Petersen of Pueblo, and Zane Petersen of Omaha, two brothers, Roger of Blair, Nebraska, and Everett (Doreen) of Hampton, Iowa, and numerous nieces and nephews.
In lieu of flowers, the family suggests contributions to the Peter L. Petersen Scholarship in History in care of the WT Foundation, WT Box 60766, Canyon, TX 79016, or The Food Pantry at Beautiful Savior Lutheran Church, 3500 South Bowie, Amarillo, TX 79106.

Back:

Pete Petersen

, Adele Gray, Dick Clark, Sue Ann Clark, Merlin Ramsey
Middle: Lynn Clark, Dick McConnell, Cheral Andresen,

John Petersen

, Jeanette Justice
Front: Marlene Otto, Roger Justice,

Roger Petersen

, Merlin Otto, Richard Loftus
Now I know I can be a broken record but below is what Pete sent to me to scan. It was a paper copy he got from someone.
The picture above came from Ray Christesen and is a scan from an original photo and is obvious how much better the quality it is.
This is why I need to go through everyone's collections, because I'll find better original photos to scan and replace the poor quality copies I get from time to time.

Scan of Pete's paper copy

Jefferson No. 2 - from Ray Christensen's collection

Page 131 of the Manning Schools history book
Petersen school notes
MHS 1953: Vera Ahrenholtz, Marlene Anthony, Glenn Branning, Phyllis Branning, Claus Bunz, Margene Drees, Allan Eich, Mary Lou Foley, Daryl Genzen, Loyce Gray, David Grundmeier, Dorothy Hammer, Marlene Hargens, Marlene Jahn, Wilbur Jahn, William Jensen, Ardella Joens, Donna Joens, Barbara Knaack, Dareld Kracht, Gene Kuhl, Gene Martens, Roland Meeves, David Muhlbauer, Robert Neubaum, Pete Petersen, Lewis Puck, Merlin Ramsey, Patricia Ramsey, Richard Rix, Corrine Sander, Cleone Schroeder, Colleen Schwiesow, Maxine Sextro, Ruth Sextro, Shirley Sextro, Glenn Singsank, Melvin Sinow, Donna Spies, Norbert Stoberl, Betty Stuhr, Merlene Thompson, Allen Vennink, Shirley Vinke, Roger Vollstedt, Shirley Watson, Myra Weinbrandt, James Wingrove, Phyllis Zerwas
Former members: Dean Aden, Janet Asmus, Carol Bliefert, Joseph Bringleson, Jr., Mary Bringleson, Janet Dau, James Davenport, Michael Farmer, Jack Fuller, Howard Gilman, Roger Hansen, Mary Ann Hass, Richard Henriksen, Mary Ann Holme, Donald Lerssen, Caroline Louisfield, Roger Mentzer, Ramon Meyers, Leo Miller, Charlotte Mishler, Patricia Pare, Janice Popp, JoAnn Ramsey, Betty Remmes, James Rostermundt, Darrel Sander, Lois Sander, Everett Slechta, Arlo Stein, Michael Sullivan, Nadine Walters, Jon Wiemann
Back: Clifford Vinke, Ronald Frahm, Duane Monson, Paul Vollstedt, Phillip Zerwas, Burton Sander, Coach Bill Anderson
Middle: Richard Rix, Robert Neubaum, Lowell Stribe, Roland Valentine, Artie Zerwas, Allen Vennink, Roger Vollstedt
Front: James Wingrove, Merlin Ramsey, Gene Martens, Donald Lerssen,

Peter Petersen

, Norbert Stoberl, Claus Bunz, Gene Kuhl
1952 Back: Ray Walder coach, Roland Valentine, Allan Eich,

Pete Petersen

, William Richards, Jack Mohr, Duane Monson, Wayne Vennink, Larry Gillespie head coach
Middle: Richard Mullennax, Willis Kruse, Dick Zerwas, Roger Nielsen, Roger Vollstedt, Deanes Rowedder, Russell Spies, Larry Kasperbauer
Front: Gary Nady, Fredric Dethlefsen, Merlin Ramsey, Robert Neubaum, Art Zerwas, Richard Rix, Alan "Goose" Vennink, Claus Bunz, Lowell Stribe, Kenneth Graves, Raymond Christensen
Back: Coach Francis Miles, Bob Neubaum, James Wingrove, Jack Mohr, Gene Kuhl, Phillip Zerwas, Thomas Grau,

Pete Petersen

, Allen Eich, Jack Wagner, Coach Tannatt
Middle: Claus Bunz, Roger Vollstedt, Willis Kruse, Larry Kasperbauer, Merlin Ramsey, Allen Vennink, Duane Monson, Artie Zerwas, Lowell Stribe, Richard Rix, Roland Meeves
Front: Wayne Vennink, Lynn Clark, Ronald Frahm, Burton Sander, Phillip Enenbach, Don Lerssen, Richard Mullennax, Jim Ramsey - student manager
Scores
Manning 7 Audubon 18
Manning 7 Guthrie Center 21
Manning 0 Manson 33
Manning 0 Carroll 26
Manning 8 Bayard 12
Manning 0 Coon Rapids 0
Manning 0 Scranton 20
Manning 0 Glidden 39
Manning 0 Manilla 27




Peter Petersen



In the fall of 1953, a few months after he graduated from Manning High School, Pete Petersen decided to join the Army by volunteering for the draft. Little did he realize that he was about to embark on a two year adventure that would impact his life in many ways. Although he expected to serve his tour of duty with the Army, most likely in Korea, he ended up spending eighteen months attached to the Air Force in Europe as a member of a now largely forgotten military organization named SCARWAF (Special Category Army with Air Force) which existed from 1947 to 1956. During his service, Pete was indirectly involved in one of the CIA's most controversial espionage efforts of the Cold War.
After being inducted into the Army at Fort Omaha on March 22, 1954, he was sent to Fort Leonard Wood, Missouri, for Basic Training and then was assigned to a Tractor Scraper School to learn how to operate heavy equipment, primarily bulldozers, scrapers, road graders and front end loaders. Following completion of the course and a brief leave, he and well over 100 fellow recruits prepared to board a train bound for California and the embarkation ports. At the last minute, Pete and nine others were told to step aside. A Non-commissioned officer then approached them and said: "Guess what? You lucky dogs are going SCARWAF." "What does that mean?" somebody asked. "It means you are going to Germany to serve with the Air Force," he replied. The next day they flew to New York City. Since the ship that would take them across the Atlantic was not due to sail for several days, Pete had an opportunity to explore the city. He attended a baseball game and saw Willie Mays and his New York Giants teammates play in the famous Polo Grounds stadium. Eventually, he and the others boarded the "U.S.N.S. General H.F. Hodges." After an uneventful crossing, the ship docked at the German port of Bremerhaven on August 19th where Pete and the other new members of SCARWAF got another surprise. They were told that instead of Germany they were being assigned to France, so they boarded a train to Paris. This would be the first of Pete's many visits to that French city.
The United States was in the process of building eight airbases in France and Pete was assigned to Company C of the 843 Engineer Aviation Battalion at Toul-Rosieres, not far from the German border. Shortly thereafter he was sent to Sembach Air Force Base in Germany, home to both reconnaissance bombers and fighters, to help with several projects there before returning to Toul-Rosieres a few weeks later. It was only then that his mail, including several issues of the Manning Monitor, finally caught up with him. Weather made construction at Toul-Rosieres difficult. It rained for eighteen consecutive days and then it snowed! The largest project was a housing area for more than one hundred Airmen and their dependents. When it was completed shortly before Christmas, Pete was sent back to Sembach, located near Kaiserslautern in the Southern part of Germany. Because winter weather slowed the pace of work, there was ample time to travel and Pete and some buddies made trips to several German and French cities.
In the late spring of 1955, Pete and most of his company were assigned to a German World War II airbase near the village of Giebelstadt, not far from the German city of Wurzburg. Parts of the base, which was built in the late 1930s and dedicated by Adolf Hitler, had been badly damaged by British air raids during the latter stages of the war, but several barracks and hangers remained largely untouched. The Company's assignment was to clean, repair and lengthen the runway. An occasional encounter with an unexploded British or American bomb or German antiaircraft shells made for interesting duty. Most of it, however, was routine work similar to what they had done elsewhere, but then they got a strange assignment…They were ordered to build a large circular pad of asphalt directly in front of one of surviving hangers with a narrow road connecting it to the runway.
While some of their colleagues were completing that assignment, Pete and a friend went to Copenhagen for Christmas. He had hoped to go to the western part of Denmark to visit relatives who lived in his ancestral home, but a severe winter storm shut down train and ferry travel so he had to remain in the Copenhagen area.
When he returned to Giebelstadt he found a small group, consisting of both airmen and civilians, had just arrived from the United States. They were under orders not to talk to SCARWAF personnel and the hanger where they set up operations was tightly guarded, so Pete and the others in his unit learned little at first about what the newcomers were doing. Soon, however, they began to launch giant balloons, mostly at night, from the pad that Pete and his colleagues had constructed a few weeks earlier. About a week later, he encountered an Air Force Sergeant from the group at a Gasthaus (guest house) near the base. A prolonged session with a potent local beer had loosened the airman's tongue and he confided that he and his unit were about "to start World War III." He explained that they were sending balloons over the Soviet Union to gather intelligence data. These balloons, he said, were being carried over the USSR on high altitude winds he called the "jet stream." That was the first time Pete had ever heard that meteorological term. The airman further claimed that he had watched on radar the night before as Soviet fighter aircraft shot down some of the balloons. Shortly thereafter all activity ceased for a few days, but then reporters and photographers were invited to watch a daylight launch of several balloons. One result was a front page feature story in the January 26, 1956, issue of The Stars and Stripes, a newspaper for American troops in Europe, about the Air Force's "Operation Moby Dick", a weather research project utilizing the giant balloons. The news report and some of the photos made it to domestic American publications such as Life, Newsweek, and U.S. News. The balloon people departed soon after the open launch; and so did Pete.
With his tour of duty nearly completed, it was time for him to return to the Army for discharge. He and four colleagues were trucked to the American air base at Frankfurt, Germany, and boarded a flight that took them via Prestwick, Scotland, and Goose Bay Labrador to McGuire Air Base in New Jersey. Here he and the other members of SCARWAF were quickly transferred to Army control. Pete and the others, all from the Midwest, were then sent by train Fort Sheridan, near Chicago, where they were released from Active Duty on February 27, 1956.
Pete returned to the family farm near Botna, but with three younger brothers at home he knew he had to find a job and so he went to work for a highway construction company from Des Moines. Although originally hired as a laborer, he soon began operating heavy equipment. The following year he was hired by Western Engineering out of Harlan. It was a good job with good money, but he hated to let his GI Bill expire, so he enrolled at Dana College in January 1958 while continuing to operate heavy equipment in the summer He majored in history at Dana and went on to earn a MA from the University of South Dakota and a Ph.D. from the University of Iowa. In August 1962 he married Shirley Thompson, a Dana student from Graettinger, Iowa. In the summer of 1967 he accepted a professorship at West Texas State University, now West Texas A&M University. By the time of his retirement in 2000 he was one of the most honored professors in the University's history.
Because he taught Recent American History, Pete kept his eyes open for information about the balloon program and other U.S reconnaissance efforts in the Cold War. He found very little until well after he retired. Several years later he learned that the History Staff at the CIA had compiled an account of its overhead reconnaissance programs, but kept the document labeled "secret" until 2013.
The impulses for the balloon project came from President Eisenhower's concern about a "nuclear Pearl Harbor" following the Russian's successful test of a hydrogen bomb in 1955. The balloons launched from Giebelstadt were part of a CIA program code named "Operation Genetrix." Approximately 500 Balloons were launched from Giebelstadt and other locations with the goal of obtaining high-altitude photography of Eastern Europe and the Soviet Union. The balloons carried an assortment of cameras and once they reached international waters, the gondola separated from the balloon and drifted downward under a parachute. Only a small percentage of balloons were recovered and very few of those provided useful photographs. Many of the others were shot down by the Russians or simply drifted off course. The Soviets and several Eastern European nations protested the overflights and put on display some of the downed balloons and the contents of their gondolas. Clearly the American assertion that these were weather research balloons did not hold up to this type of scrutiny and President Eisenhower soon ordered an end to the balloon overflights in early 1956.
Eisenhower's decision did not mean an end to American efforts to determine Soviet missile and nuclear progress and not long after the balloon launch group departed Giebelstadt, another CIA contingent arrived at the base. It brought with it five of the newly developed U-2 reconnaissance aircraft. In many ways Giebelstadt, with its long, wide and smooth runway, was well suited to the U-2 with its bicycle type landing gear. Moreover it was only fifteen minutes in flying time from the East German border.
A few weeks later one of the U-2s made a flight over Czechoslovakia, Poland, and portions of East Germany. Shortly thereafter U-2 flights over the Soviet Union commenced and included photographs of the shipyards at Leningrad and missile and rocket-engine factories near Moscow. Soon, however, a complication arose as U.S. security forces noted that a large black car with East European diplomatic plates was often parked on a village street near the end of the runway. Clearly Giebelstadt had been compromised and all the U-2s and their support personnel were sent to other locations. Today, sixty years after SCARWAF restored the runway, Giebelstadt serves as a regional airport for much of Northern Germany.

A rare daylight launch of an Operation Genetrix balloon from Geibelstadt.
The balloons were about 50 feet in diameter and 120 feet in height.
The camera carrying gondola was the size of a household refrigerator.
Pete laying blocks of TNT in preparation for blasting a trench across the runway at Gibeltsadt, so drainage tiles could be installed.

SCARWAF patch

Creating an earthen berm around a fuel storage area near Sembach runway.
Pete standing by his dozer.

Pete with a heavy roller at Toul Rosiers Air Base in France shortly before Christmas 1954

January 9, 2015 e-mail
Dear David,
I was pleased to see your story about Russ Lee's photo of the hands of Mrs. Andrew Ostermeyer on your web page. I had no idea that there was a Manning connection.
I first met Lee at a symposium on Depression Era photography. We became good friends and he invited me to his home in Austin where he taught photography at the University of Texas. We talked a great deal about his work in Iowa and eventually I wrote an article, "A Record of Hard Times in Iowa: The Depression-era Photographs of Russell Lee," for The Iowan, a quarterly magazine published by Mid-America Publishing Company in Shenandoah. The article had seven Lee photos from his 1936 assignment to Iowa including a full page print of the Ostermeyer photo. In the caption I wrote the following: "In his history of the RA/FSA project, Roy Stryker selected this photograph from the nearly 80,000 on file as an example of his staff's respect for human dignity."
My article appeared in the Spring 1983 issue so I suspect a copy would be hard to find, but I would be happy to mail one to you. You could return it to me or I could pick it up this summer when I am in Manning, perhaps for the All-School reunion in June. What address shall I use?
My next goal is to write something about my military experience. I did some research on "Google" and found that the CIA has released two accounts of the project I was indirectly involved with. Sixty years is a long time to wait.
Thanks for your good work on preserving Manning's history.
Pete Petersen MHS class of 1953
Pete Petersen article in the "Iowan" 1983

Theresia Ostermeyer hands
Grandmother of Mae Ostermeyer
Ostermeyer pictures from Lois (Anthony) Stribe - great-granddaughter of Claus & Anna Anthony.


Anna (Anthony), John, and Mae Ostermeyer

John & Anna (Anthony) Ostermeyer

Ostermeyer Garage in Westside - John in middle

Catharina (Groth) Jahn, Anna (Jahn) Anthony, Anna (Anthony) Ostermeyer, baby Mae Ann Ostermeyer

Anna Ostermeyer with her parents Claus & Anna (Jahn) Anthony
Anna Mae Ostermeyer is mentioned in the Des Moines Register article linked above


Mae Ann Ostermeyer - Lyden Studio

Mae Ann Ostermeyer

Mae Ann Ostermeyer with turkeys

Mark Spack

Mark Spack MHS 1969
Mark Allen Spack


June 21, 1951 - March 18, 2020
Survived by his loving wife of 33 years, Patti; daughter, Emily; sister, Linda (Michael) Abildtrup; brothers-and sister-in-law; and nieces, nephews, and countless close friends. Preceded in death by parents, Victor and Arlene (Ruhde) Spack; sister, Janice; brother, Michael, nephew, Eric Spack; and his beloved dog, Riley.
He attended school at the Manning, Iowa, Community School system and graduated high school in 1969. He was a letterman in football and basketball, and he played trumpet in the band. He went on to graduate from Northwest Missouri State University with a BS in Education and then entered into a successful career in the insurance industry. Mark remained close to dear friends in his hometown of Manning, Iowa. He took every opportunity to re-connect and share time with them through the years.
He was an enthusiastic supporter of the University of Iowa football and basketball programs and the New York Yankees. He played softball and co-ed volleyball and enjoyed collecting Hawkeye, Yankee, and Northwest Missouri State memorabilia.
Mark took great joy in life and he shared that joy with everyone he met. In addition to sports, he loved books, music, art, a wide range of collectibles, and his favorite activity was to entertain and share good times with his family and the many friends who loved him.
A Celebration of Life gathering will be held at a later date. In lieu of flowers, please direct memorials to the Juvenile Diabetes Research Foundation.

1969 MHS graduates: Darrel Baker, Russell Baker, Paula Beck, Stephen Carlyle, Robert Case, John Croghan, Julia Croghan, Darlis Dammann, Karen Dentlinger, James Dobler, John Dobler, Kathy Felker, Pamela Foley, Bruce Grimm, Pamela Hargens, Sandra Hass, Mark Heinicke, Paul Hiatt, Kathy Hinze, Kit Hockett, John Hornberger, Lydia Hugeback, Fred Irlbeck, Sue Irlmeier, Terry Jensen, Kathleen Joens, Lyle Karsten, David Kasperbauer, Kerry Lohrmann, Curt Long, Juan Maranon, Mark McNutt, Eddie Meiers, Dale Moeller, Larry Mohr, Greg Moore, Lois Muhlbauer, Betty Mundt, Judy Nissen, Dale Pfannkuch, Kathy Potthoff, David Rohe, JoAnn Rohe, Dennis Rowedder, David W. Schroeder, Michael Schwaller, Mark Spack, Donna Spieker, Pat Sporrer, Irene Stangl (valedictorian), Larry Stangl, Nancy Stoberl (salutatorian), Kenneth Sturm, David Taggart, Gale Tibben, Linda Turner, Sandra Vinke, Felix Vogl, Jr., David Vonnahme, Steve Walters, Myra Jean Weems, Gail Wegner, Janice Wegner, Barbara Wiese
1969 former students: David Determann, Jackie Frahm, John Frahm, Paula Frisinger, Mary Jo Haase, Steven Heuton, Diane Hinz, Penny Hunter, Joey Irlmeier, Terry Joens, Bonnie Jurgensen, Danny Keat, Janeen Kienast, Glen Kuhl, Doug Maasen, Terry McConnell, Bonnie Meggers, Nickie Mount, Diane Muhlbauer, Sheryl Musfeldt, Alvin Nepple, Ann Pearson, Janice Pfannkuch, Marcus Popp, Lanny Porsch, Deborah Ricke, Becky Schwiesow, Mary Swander, Richard Talboy, Michael Wegner, Stephen Wittrock, Debra Wood
Do you ever take the time to think about how many people we interact with and probably influence (both good and bad) over the span of our lives?
Take a look at the large number of different schoolmates and classmates the Spack family interacted with, just during their school years.

Arlene (Ruhde) Spack


Back: Dorothy, Hulda,

Arlene


Front: Virgene, Harold
Marge not in picture - living in South Carolina

Linda Spack MHS 1966

Michael Spack (Trinity Lutheran Church Lincoln Township confirmation)
MHS 1963


Mike Spack

October 1, 1963 the sophomore float entitled "Royal Visions of Victory" featured victory queen Vicki Wanniger seated on her elevated throne.
The remaining royalty are L-R: Jeanie Lamp, Sue Schrum,

Linda Spack

.
In car left to right - front: Doug Kusel, Steve Ruhde
Back: Mark Joens, ??
Car probably belonged to Harold Ruhde, Steve's father.

Gail Vinke, Larry Fischer, William Chandler, Gary Gruhn,

Mike Spack

, Robert Fischer
Class of 1963 in 1955

Back: Linda Spack, ??, Kathy Fischer, Janice Mundt, Kathy Olsen, ??, ??
Middle: Joyce Karsten, Jeff Wegner, ??, ??, John Beckman
Front: Robert Nissen, Lynn Ramsey, Larry Farrell, Gary Jones, Mark Joens
Probably the first grade members of the MHS class of 1966
5th grade class Back: Ann Blum,

Mike Spack

, Bruce Fischer, Gary Gruhn, Patricia Oakley, Vicki Atkins, Judy Laurinat
Middle: Wayne Ross, ??, Carolyn Pratt, Kenneth Keat, Jr., Bill Chandler, Kay Hass, Teresa (Shoemaker) Fitzsimmons teacher
Front: Kenard Carstens, Joyce Irlbeck, Vergene Reinke, Patrick Callender, Kathy Asmus, Nancy Dammann


Bullpups


Back: Dennis Rowedder, David Schroeder, Dale Moeller, John Hornberger, Ron Leitschuck, coach
Middle: Larry Stangl, Dale Pfannkuch, Larry Mohr, Gale Tibben, Charles Brotherton, coach
Front: Bruce Grimm, Jim Dobler,

Mark Spack

, Robert Case, Eddie Meiers
1961-62 Standing: Mr. Rod Wilbeck - Director, Charlotte Joens, Pam Kusel, Donna Foley, Jeanne Mundt, Julie Mundt, Joan Ranniger
Back: Carol Ranniger, Patsy Popp, Gloria Popp, Ann Blum, Tom Schroeder, Don Kingsbury, Geri Dammann,

Mike Spack

, Bruce Fischer, Harlan "Harkie" Moore, Diane Rowedder, Gloria Mohr, Marcia Friedrichsen, Sheryl Hill, Bob Brus, Janet Ranniger
Middle: Gloria Schroeder, Gene Ehlers, Carolyn Pratt, Kay Kuhn, Linda Mundt, Joy Hansen, Bill Ohde, Angela Kusel, Kent Weible, Larry Ehlers, Kathy Johnson, Georgia Brus, Gene Wycoff, Linda Ohde, Dianna Volquartsen, Norma Ahrendsen
Front: Bev Thompson, Colene Anthony, Ruby Dammann, JoAnn Peters, Karla Kusel, Joan Graves, Becky Eschenbacher, Ann Detlefsen, Larry Fischer, Betty Thompson, Sandra McGrath

Sophomore float, third place #68 Tom Irlbeck
John Dobler sitting on the car with

Mark Spack just barely in view

.

October 1962 pepclub initiation: Jean Lamp,

Linda Spack

, Donna Ramsey, Sharon Grimm
Back: 54 Mark Heinicke, 42 Terry Jensen,

58 Mark Spack

, 61 John Croghan, 41 Bob Case, 46 Steve Heuton, 60 Larry Mohr, 66 John Dobler, 50 Dennis "Box" Rowedder, 47 John Hornberger, 51 David Schroeder (Harold's son), 74 Lyle Karsten, 43 Dale Moeller
Middle: 75 Stanley Schwiesow, 83 Ron Arp, 64 Gary Knueven, 49 David Schroeder, 37 Ricky Hargens, 57 Bruce "Stump" Rutz, 81 Darrell Weems, 73 Clinton Chandler, 82 Steve Musfeldt, 68 Allen Muhlbauer, 69 Jim Fink, 80 Dennis Vetter
Front: 68 Michael Blum, 84 Nicholas Dappen, 70 James Wegner, 72 Tom Jensen, 85 Douglas Kusel, 39 Dennis Ohde, 57 Chuck Moore, 71 Kelly Pratt, 45 David "Nubs" Dammann, 44 David Rauch, 65 Lloyd Nepple, 76 Mark Joens

Remember the white picket fence along the athletic field?
1960-61 basketball season Back: Barry Kusel, Tom Bromert, "Coyote LeRoy Joens, Bill Graner, Gary "Max" Gruhn
Third: Roger Hansen manager, Wayne Ross, Pat Callender,

Mike Spack

, Eugene Beckman, Donald Wagner, Gary Mundt
Second: Head coach Robert Downs, Gene Wycoff, Robert Brus, Dale Musfeldt, Bruce Fischer, Kenard Carstens, LaVern "Butch" Spieker, Assistant coach Dale Johnson
First: Richard Vaudt, Gordell Lamp, Paul Mundt, Fred Nulle, Tom Bennett, Paul Spieker, Gary Rowedder
SOPHOMORE HOMEROOM B Fourth: Butch Spieker, Lyle Zinke,

Mike Spack

, Gene Wycoff, David Souter, Roger Schroeder
Third: Julie Mundt, Carolyn Pratt, Darrell Weise, Diane Rowedder, Stan Schrum, Vergene Reinke, Sandra McGrath
Second: Kenny Schrum, Carolyn Ward, David Pfoltner, Janet Nulle, Lois Zerwas, Gale Segebart, Mrs. Letha Johnson - Sponsor
Front: Kenny Spies, Betty Swank, Jeanne Mundt, Wayne Ross, Gloria Popp, Gail Vinke, Patricia Oakley, Kenny Zubrod
1959 Back: Ken Schrum, Fred Gruhn, Kenard Carstens, Butch Spieker, Lyle Zinke, Curt Jansen, Jim Hansen, Pat Knueven,

Mike Spack


Third: Butch Jensen, Dale Hinz, Mahlon Lamp, Roger Kuhl, Ron Schroeder, Terry Adamson, Dave Nelson, Gary McNutt
Second: Tom Bennett, Roger Hansen, Jerry Callender, Lenny Carstens, Steve Mock, Gordell Lamp, Alan Kusel, Ken Boell, Pat Kasperbauer
Front: Paul Spieker, Keith Justice, Ken Doyel, Ron Timmerman, Dave Sextro, Randall Jansen, Marvin Vennink

Mike Spack MFD 1981

E-mails
August 08, 2012
Hi Mark,
Thanks for the school IDs.
At one time in a past e-mail did we discuss military pictures and information for Mike?
I searched for Spack in my computer database.
I have a picture of Mike when confirmed at Trinity Church - when he was a fireman in Manning.
A graduation picture of you and your sister Linda.
I have Mike's obituary but that is about it for Spack information.
Also, was Cliff Spack your uncle?
Did he also serve?
Did you serve in the military?
Any help you can give for information and pictures for the Manning Veterans' history book project will be greatly appreciated.
Take care
Dave Kusel

February 28, 2013
Hi David,
Sorry for procrastinating in responding to your email, I really do enjoy your website! You deserve a tremendous amount of praise and credit for maintaining and updating not only your website but for your contributions to the history of Manning as well.
I don't have a lot of information concerning my brother's time in the Army. He was inducted in 1965 and took his basic training at Fort Leonard Wood. I do remember him telling me a story before he shipped out to South Korea on how the assignments were handed out after his class's graduation from basic. Apparently the men (boys) were lined up in a single file while a Sgt. went down the line handing out their destinations. Mike said all he heard as the Sgt. approached him was "Nam, Nam, Nam, etc. for almost everyone in front of him, when the Sgt. finally touched his shoulder, it was 'South Korea". The guy behind him got West Germany, and then the "Nam" chant began again down the line.
In South Korea he was assigned to the Honor Guard and spent the rest of that time in Korea with that outfit. While in Korea, he was able to hook up several times with another Manning classmate, then serving in the army, Patrick Callender. Apparently they had a pretty good time when they hooked up on leave.
After completing his tour in Korea, he was sent to Fort Hood and assigned to the 2nd Armor Division ("Hell on Wheels"). Again I remember him telling me not only was it hot and dusty, but before taking his seat in an armored personnel carrier, he had to check it to make sure there wasn't a rattlesnake warming itself up a little. He was honorably discharged in 1967. Under separate cover, I will be mailing to you two pictures of my brother taken while he was in the service.
Cliff (Pat) was my dad's brother so yes he was my uncle. My cousin Rick Spack is Pat's son, and I'm sure he has pictures of Pat who was in the thick of the fighting in WWII. He fought in Italy, landed at Anzio I believe, and then landed in France with an armor outfit and fought until Germany's surrender driving a Sherman. My dad was the youngest and since he was farming, he was not drafted.
I also had another Uncle from Manning that served, Rockley Wiese (he's on the wall in Manning). This was Dorothy Weise's husband and Brad Wiese's father. I don't know a lot about of his service during WWII except that was taken prisoner shortly after landing in France and spent the war as a P.O.W. My other uncle in Manning that served in the war was Harold Ruhde. I know he was in North Africa and the Middle East while serving in the army.
As far as me David, let me put it this way; I graduated in 1969 at the age of seventeen, since my father has passed away, "Uncle Sam" said he could help pay my way thru college (Social Security) or send me to Viet Nam. I chose toga parties over rice paddies. I have tremendous respect for all our veterans, but it seemed like the right choice at the time. Still does.
Let me know if you have any questions and keep up the good work.
Mark Spack


I know this is not a very sharp/clear photo (actually out of focus because the photographer moved) of one of the Kindergarten classes, but if you can help with IDs please do so.
Also, if you have a better image and/or one of the other 1 or 2 Kindergarten classes, please let me know so I can scan them...

Kindergarten class


I know that is Pam Foley with the black scarf, middle row left
Back row 3rd from left looks like Dale Pfannkuch - unless he went to country school for Kindergarten

The little things in life are what use to mean something - will we learn from the lessons of the past?
As I continue digging through the various boxes of Ohde history, I find all kinds of little interesting items.
A lot of this stuff generally gets thrown away by families but it is fun to find some of these things that still exist in some collections.
One item is this little story below that was written by Ruth Ohde when she was 9 years old. As I was reading it there were the usual topics written that you would expect from a 9 year old but when I got to the last line I was surprised by it.
It is little items like this story that I'll be using in the Manning Veterans' history book. They will help tell the story of a particular war era.
I still have plans for a 2 volume Manning Veterans' history book because of all of the names and information I have in my database, but sadly the younger generations (Vietnam to present day) are not coming forward so I will have extra room for this little story and other military related items that aren't necessarily connected to a specific Manning Veteran.

I'm still actively seeking pictures and information for the various Veterans but it is up to them and/or family members to help out and come forward...otherwise they probably won't be featured in the books.
What Christmas Means To Me.
What does Christmas mean to me a nine year old? Christmas is the time that Jesus Christ was born. We will always remember this day because Jesus came to take away our sins.
Christmas is when people go to church and really listen to the services and sing joyfully.
Christmas is fun in another way when you receive and give presents. Christmas is fun when Santa Claus comes too because the little kids have fun opening the presents.
I have fun opening and watching the people that I gave gifts to.
I hope this is the last Christmas that we spend in war.
by Ruth Ohde

Note: this is in reference to the start of the Korean War in 1950

Next you can see one of those certificates that was common over the years for children who attended Sunday School.
The first image shows how badly it has deteriorated and the second image after I digitally restored it.

Bernice Dethlefs - Promoted

Bernice would have been 7 years old...

Bernice (Dethlefs) Ohde "Clubwoman of the Year"

William F. Ohde report cards for 7th & 8th grade

Bill 1954 Fireman

Bill served on a lot of local and area boards/committees and helped raise hundreds of thousands of dollars over the years...not to mention the countless hours of volunteering.

Iowa Area Development group - just one example of his service to the community.




Nothing exciting about building a shed - not until you look in the background, and also observe who was involved.

Shed built at 66 East Street in 1970 - now the property of Rick & Georgia (Dethlefs) Lohrmann
In the background is the original Milwaukee RR bridge, with Glen Kusel and his case dozer.


Manning Ready Mix


John Ohde & Paul Vetter - construction


Emil Ruhde of "Ruhde & Jahn" nailing the plate

One of Bill & Bernice's friends - Woodrow Reinholdt MHS 1935

Corona Virus news for Manning, Iowa

Common sense and working together will help us get through this Pandemic with a lot less pain and suffering.

You've heard about the panic hoarding - if you do it you only make matters worse.
One governor admonished people who hoard sanitizers - if you clean out the shelf for yourself then your neighbors may not find any - they may get infected because of a lack of sanitizers and then you may get infected by them, so your hoarding solved nothing.

Another governor stated: If you get hungry, the restaurants, cafes, and drive-thru facilities are still open, so you don't need to hoard food at your grocery store.

You can walk in to pick up your order.
If you have difficulty or concerns, the employees will bring your order out to your car.


please help support the local restaurants.


Horizon Equipment




Message from Zion Lutheran


Manning City Hall
Due to the COVID-19 global outbreak, we at city hall are encouraging people to use the drive-up drop-off box outside our building and to call ahead for any needs that can be discussed over the phone. It is important that we do our part to help prevent the spread of this virus.
This is important for other businesses too, if you do not have to go into the building, please use other options, such as drop boxes or a phone to call.
Manning Library
The Manning Public Library will enact the following operating procedures for the remainder of this week (March 16 - 21): Tuesday-Friday, March 17-20 - open for pick up only between 10:30 am - 1:00 pm.; Saturday, March 21 - open for pick up only between 10 am - 12 pm
Call/Email/Facebook ahead of time to reserve books for pick up. 655-2260 or library@manningia. com
Grab bags with 5-10 books will be made available for families or daycares for easy pick up and exchanges. Contact us to reserve a grab bag.
All returned books will be disinfected and placed back into circula­tion no sooner than 24 hours.
As a courtesy to all our patrons who currently have library books checked out, all books will have their due date extended to April 24.
Due to the small size of our library, it is difficult to maintain the recommended six (6) foot distance between visitors, which is ulti­mately what led us to choose this plan of action.
Thank you for your patience during this time,
Manning Public Library Board and Staff

IKM-Manning Sixth Annual Gala Scheduled For Saturday Has Been Postponed
The IKM-Manning Sixth Annual Gala scheduled for Saturday, March 21st, has been postponed. The decision to postpone the event was based on the announcement of the school being closed for four weeks and the Centers for Disease Control and Prevention (CDC) recommen­dation against social gatherings of 50 or more people for the next eight weeks.
The Gala committee is grateful to all those who have shown their support and will inform community members of the new date as soon as possible.

IKM-Manning Schools Closed For 4 Weeks
IKM-Manning CSD COVID-19 Update for 3/16/20 (12:07 p.m.)
Dear Parents/Guardians, Students, Community Members,
The administrative team is currently meeting to devise a plan to respond to Governor Reynold's announcement last night recommending that Iowa schools close for 4 weeks. Please do not attempt to come to any of the district buildings to get student materials at this time. If you have medicine for your child at school that you have an urgent need for, please call the school to arrange a time to pick that medicine up.
There will be no Parent/Teacher conferences this week.
All school activities are suspended until further notice. That means no practices, rehearsals, weight lifting, etc.
More information will be available as plans are formulated and we get additional guidance from the Governor's office, Iowa Department of Public Health, Iowa Department of Education as well as the Center for Disease Control. Announcements concerning meals, e-learning, and other services will follow in the next few days.

IEDA needs your help!
The Iowa Economic Development Authority (IEDA) needs to assess the impact of the pandemic in Iowa.
To assist in these efforts, please complete the survey by following this link.

Click for survey

Developed by University of Northern Iowa – Institute for Decision Making, to tell us what your business is experiencing and how your business is handling the current crisis.
Please pass along this link to businesses/attractions/organizations within your membership or communities.
IEDA will use the information collected in this survey to inform its public policy in response to the crisis, as well as potential assistance to businesses.
The deadline to complete this survey is Monday, March 23 at 5 p.m.
Again, thank you for mobilizing and providing this information on such short notice. We will remain connected with you in the coming weeks to provide additional guidance as warranted.
Our thoughts are with all of you and our business community, and we remain confident the efforts we are undertaking today will mitigate the long-term impact on our economy.


Manning Food Pantry Available for Emergency Visits
Anyone living within the IKM-Manning School District is welcome to reach out to the Manning Food Pantry for an emergency visit if needed.
During the visit, you would be required to fill out a basic intake form to see if you are eligible for additional services through New Opportunities, per the necessary program guidelines.
Pastor Robert Riggert has agreed to be the main contact for those needing immediate assistance in this area.
He can be reached at 515.570.3137.


I talked to one of the Post Office employees, and they are following instructions from the head office such as keeping doors wide open during normal business hours.
This way, people won't have to touch the doors and handles to get in and out when they pick up their mail.

Door held open by some bricks...


Obviously we don't have to use "high tech" methods - bricks will work


You don't have to touch any door - just drop your mail in the box


You can still purchase stamps and receive services from the employees
just walk right through the open door.
Now obviously, IF you are coughing and sneezing then stay home and definitely do NOT mail things
Help protect our postal workers and delivery people.




The Templeton Savings Bank in Manning will soon only offer service through their drive-thru - so call ahead of time if you might need in-person contact.
One of the tellers told me "don't hoard cash - we have plenty on hand."

Updates: First National Bank Of Manning & Templeton Savings Bank
are asking for the safety of our customers and employees to please use our drive-up facilities and 24-hr ATMs during this time as much as possible, due to the COVID-19 global outbreak.
Take advantage of our online/electronic banking options.
Appointments with our loan officers are available upon request.

Templeton Savings Bank


Manning Rec Center - all services closed


Manning Dental


Brickhaus Brews


Home Mutual Insurance


Manning Police Department


Napa


Spies Fur

Manning is so fortunate to have a Dollar General that can supply us with the basic food needs.
Hopefully people of the Manning area appreciate this essentials of life business.


Dollar General


Caseys


Main Street March 30, 2020

Now DO NOT pooh pooh these extra precautions!
No, they will not completely prevent the spread of viruses but it will HELP slow them down...
Proactive
Prevention
Positive
Panic
Panic won't prevent you from getting the Coronavirus.
Fortunately our health institutions in Manning are working with the first 3 "Ps" above.

Accura common sense restrictions and recommendations


MRHC common sense restrictions and recommendations

MRHC: IMPORTANT NOTICE VISITATION LIMITED
To protect our patients, families and health care workers during the global outbreak of COVID-19, the following restriction is in effect as of 3/11/20.
TEMPORARY VISITOR RESTRICTION ONLY IMMEDIATE FAMILY ALLOWED
Visitors must be free from illness (such as fever, sore throat, cough, diarrhea, vomiting, or runny nose) for the past 48 hours.
Visitor restrictions are temporary and subject to change as necessary.
All visitors are required to wash hands with soap and water or use alcohol-based hand foam/gel upon entering and exiting patient's room.
Thank you for helping keep our patients healthy!
---

Since we recently lost our grocery store, I've thought a lot about why, about our history of Manning businesses, and how we can maybe get some of them back - at least help prevent losing the ones we still have.
I think this coronavirus may have a silver lining which will give the whole world a reality check and force us to rethink a lot of things today.
I have no major insight or wisdom, but we had better sit back once we get through this present Pandemic and discuss the way we are doing a lot of things.

Bigger - Cheaper - that is what US society has come to expect/want over the last 4 decades or so.
Japan started making cheap electronics so we started buying products from them in the 1970s and 80s, rather than from our own companies here in the US.
Then because of various reasons, governmental regulations/rules, cheap labor - China and other countries with very few or a lot less stringent rules, started making cheap products, so we started buying from them.
Society wanted less costly (cheap) products, and because we have lived in a relatively peaceful time, with all the modern conveniences over the last 4 decades, and with globalism - now when we find ourselves in a Pandemic situation where China produces 80% to 90% of our antibiotics and other pharmaceuticals, we are almost totally dependent on them.
Even if this would be a complete friend and loyal ally, why would our politicians, and large companies have allowed us to get into this situation?
Anyone ever hear of the old and very wise saying "Don't put all your eggs in one basket"?
I've written often about how Manning and most small towns were basically self-sufficient during my parents, grandparents and on back generations...the generations that survived 2 world wars, Great Depression, and Dust Bowl, with basically everything done by hard and long hours of physical and manual labor.
Then over the years because of new technologies, governmental regulations, and large companies pushing out the "small boys" Manning and pretty much all smaller/rural communities have lost most of that business independence.
We have been able to hang on to the very basic needs such as facilities for the elderly, a hospital, and grocery store...but now because of even more technology and people who simply wouldn't support the local store - just because they could easily go out of town to shop, we have NO grocery store.
In 1918, during WWI and the Spanish Influenza Pandemic and for many years thereafter, Manning had 3 railroads, grocery stores, creamery, slaughter house/meat locker, and all kinds of businesses and farmers who produced food locally. We had lots of small doctor/hospital like businesses and the Wyatt Hospital was not yet established but the Wyatt family of doctors was here and built the Wyatt Memorial Hospital in 1926.
Orren Wyatt, who built the hospital, named it in honor of his partner and brother, Merlin, who died from the 1918 Spanish Influenza.
What if we wouldn't have our present hospital and elderly care facilities during this 2020 Pandemic?
Would we now be in a better position without them during this Pandemic?
Having these facilities won't stop the coronavirus from getting here, but at least we won't have to drive or be taken by ambulance to the surrounding towns with hospitals...same if we wouldn't have homes for the elderly. Would you rather travel 20 to 30 miles to go visit a parent/grandparent during this Pandemic?
One thing I'm sure this 2020 Pandemic will do is force attitudes and minds to change...here and around the world...and SOME of those changes will be going back to certain aspects in the way our society use to operate and more importantly to supporting our local businesses.


Below is just ONE of multiple hundreds of ways the Manning community was self-sufficient in the past.
I recently purchased the first 2 Snow's Dress Making pictures on the Internet, shown down below...the rest I've scanned from various Manning collections over the decades.
From the 1981 Manning Centennial book
Since the 1920s, Manning has had access to many well-trained beauticians. Nanny Miller was the first; her shop opened in 1926 in the second floor of the Martens Store at 309 Main (now the liquor store). The beauty shop was to the rear, with the Snow's Dressmaking School, taught by Nanny's sister Felicia, being in the front of the building.
Manning young ladies of the area attended the Snow's School of Dressmaking between 1910 and 1925. One of the classes, which included Margaret (Ehrichs) Brus, is shown modeling the latest in dresses and hairstyles.
Young ladies graduating from high school in the late 1800s and early 1900s had little chance to further their education. While their male counterparts could go on to business schools or college, the young women were usually discouraged from these schools; they were guided instead to music or dressmaking classes.
Manning was fortunate in having an advanced training program called Snow's Dressmaking School, where young women could perfect their sewing skills, learn to make patterns, measure materials, and cut and sew garments. At the conclusion of the six-week course, the students made a dress for another woman.
The school opened about 1910 at the second floor of the Rober-Wehrmann Store. Felicia (Jans) Albert-Campbell and her sister Nanny Miller were the first owners. About three years later, they sold the school to sisters Hulda Jensen (Mrs. Clarence Grundmeier) and Minnie Jensen (Mrs. George H. Struve), who employed their sister Nora (Mrs. Frank Musfeldt). Miss Viola Horn, the third owner, continued the school until 1926.
Between 15 and 25 students attended each session; they came from Manning and many of the surrounding towns. Some of the students were just out of high school, while others were older. A few used their skills to enter the dressmaking business, but most wanted the training for their own personal use.
In addition to teaching classes, Miss Horn was a local dressmaker. She also opened the school on Saturdays to Manning school teachers, who were charged $1 a day to use the sewing machines, irons, and other equipment, and receive advice when needed.

To Opal from Mary written on back
February 23, 1915 Left to right: Clara Fahrenkrog, Persia; Alma Hansen, Manning; Felicia Jans, Jessie Stribe, Emma Jones, Ella Heine, Emma Petersen, Lyons, Nebraska; Minnie Lamp, Aspinwall; Alma Petersen, Manning; Minnie Hansen, Pauline Ress, Hilma Ewoldt

Other members of Snow's Dress Making class not pictured: Adale Johanna, Gray; Marie Meyer, Gray; Eva Armstrong, Marie Christensen, Aster; Minnie Fasking, Agnes Jensen, Halbur; Mrs. Claus Nielsen, Manning; Myrtle Hambleton, Guthrie Center; Hulda Jensen, Manning

Right side front is Jessie Nissen and to her left is Minnie (Hansen) Bruhn



February 1915 class of Snow's school taken at the entrance to the Rober-Wehrmann store at the left, the upstairs entrance for the school, and the Lewis-Reinhold drug store entrance on the right. Left to right: Emma Petersen, Marie Meyers, Adele (Jahn) Mordhorst, Louise (Lohmeier) Joens, Jessie (Stribe) Nissen, Minnie (Hansen) Bruhn, Clara Tahrenkrog, Marie Christensen, Ella Heinie, Eve Armstrong, Alma (Hansen) Greteman, Minnie (Lamp) Schroeder, Hilma Ewoldt. Center: teacher Felecia (Jans) Albert-Campbell.

Back Row: #1 Bertha (Fredricksen) Joens - Mrs. John Joens, #8 Selma Derner
Front Row: #1 Hulda Jensen Grundmeier Mrs. Clarence Grundmeier, #2 Minnie (Jensen) Struve

Nellie Ohrt in the second row, second from the right in the sailor's dress she made.

It is possible this picture was taken in Aspinwall - it came from the Emma (Schroeder) Schilling collection.
If not in Aspinwall then probably somewhere in Manning for one of the parades.

Made by Emma at Snow's Dress Making - actual size 49 x 14 inches

Update March 18: Someone e-mailed me and said that Merlin's grandparents were Henry & Anna (Ruge) Sievers.
I checked my obituaries and see there is another Henry Sievers who married Margaretta Hoffmann. One of their children was Henry Sievers, Jr. but I don't think this is Merlin's grandfather.
I have Anna Sievers' obituary which says she married Peter H. Sievers, so I assume the H stands for Henry.
Then I have Peter Sievers' obituary. He married Anette Freese and one of their children was P.H. Sievers of Manning.
So I have a little more information now on Merlin's ancestry

After studying Merlin Sievers' ancestry, I discovered he has lots of Manning connections.
Unfortunately I don't have any obituaries for his parents or other siblings, so I can't connect him directly to the Sievers & Barnes families I have pictures and information in my database, but I'm hoping to get in contact with the family to determine things.

I'm pretty sure his mother attended Manning town school and was with the class of 1916 but did not graduate.
I found 2 Herman Sievers in Ewoldt No. 1 and No. 8 country schools so I assume one is Merlin's dad.

Then I searched my school archives and found quite a few school entries for Merlin and his siblings.

Sievers school notes




Merlin B. Sievers

Visitation Ohde Funeral Home, Coon Rapids Friday, March 13, 2020 4:00 PM - 8:00 PM Coon Rapids, Iowa
Visitation will resume at 9:30 AM on Saturday at the church.
Funeral Service Saturday, March 14, 2020 ~ 10:30 AM First United Methodist Church, Coon Rapids
Officiating Reverend Joyce Webb
Music "The Old Rugged Cross" "In The Garden" Congregation
"How Great Thou Art" "I'll Fly Away"
John Richardson, Vocalist
Lula Garnes, Organist
Casket Bearers Eric Sievers, Todd Sievers, Adam Sievers, Ben Sievers, Matt Taylor, Tyler Hagan
Honorary Casket Bearers Thomas Sievers, Joseph Sievers, Michael Hagan, Scott Taylor, Amy Sievers
Interment with Military Honors
Coon Rapids Gurney Parker Post 357
U.S. Army Honor Guard
Orange Township Cemetery, Coon Rapids
---
Merlin Barnette, son of Herman Peter and Mary Esther (Barnes) Sievers, was born June 4, 1926, in Manning, Iowa. He attended school at Manning from Kindergarten through Second grade (1932-35). He grew up in Guthrie County near Coon Rapids and attended school near his home.
From December of 1950 to November of 1951, Merlin served with the U.S. Army. He earned the rank of Corporal and was a welder in an engineer construction battalion. Merlin served 14 months in Korea and received the Korean Service Medal with 2 Bronze Service Stars, United Nations Service Medal, and Meritorious Unit Commendation.
On February 2, 1954, Merlin was united in marriage with Claribel Olesen at the First Christian Church in Coon Rapids. Four children were born to this union. Merlin and Claribel farmed south of Coon Rapids.
Merlin was a member of the First Christian Church where he served as Deacon and Elder. For four years, 1969-1972, he was a member and president of the Coon Rapids School Board. He was also a member of the American Legion. Merlin enjoyed being outdoors - hunting, fishing and farming. He trained greyhounds and had many other dogs. Above all, Merlin enjoyed caring for his family, helping his neighbors, and farming. In June 2015, Merlin became a resident of the Thomas Rest Haven in Coon Rapids, Iowa after being diagnosed in 2006 with Parkinson's disease. On March 3, 2020, he was diagnosed with influenza A, which he never fully recovered from. He died on Monday, March 9, 2020, at Thomas Rest Haven in Coon Rapids, Iowa. He was 93 years, 9 months, and 5 days of age.
Merlin was preceded in death by his parents, a grandson Ryan Hagan, two sisters Beatrice (Leonard) Knudsen, Ila (Nels) Knudsen, a brother Lyle (Shirley) Sievers and Claribel's siblings: Harry (Evelyn) Olesen, Jr., Howard (Helen) Olesen, Naomi (Ernest) Golay, Earl (Jessie) Olesen, Ramona (Charles) Richardson, William (Barb) Olesen, Robert (Jerri) Olesen, Jens Olesen, and brothers-in-laws Ronald Patrick and Howard Herron.
He is survived by his wife Claribel Sievers of Coon Rapids; four children: Thomas (Debbie) Sievers of Coon Rapids; Cindy (Michael) Hagan of Carroll; Nancy (Scott) Taylor of Estherville; Joseph (Lisa) Sievers of Taos, New Mexico; six grandchildren; Eric (Amanda) Sievers of Norwalk; Todd Sievers of Norwalk; Adam Sievers of Audubon; Tyler Hagan of Coon Rapids; Matthew (Cassandra) Taylor of Minneapolis, Minnesota; Benjamin (Sarah) Sievers of Gardner, Kansas; and Amy Sievers of Taos, New Mexico; five great-grandchildren: Taylor Howard, Natalie and Emily Sievers of Norwalk and Thomas and Lucas Sievers of Gardner Kansas; his in-laws Eunice Herron of Coon Rapids; Joan Strautman (James, Sr.) of Carroll; Max (Karen) Olesen of Coon Rapids; Maryann Olson of Vail; and by nieces, nephews, other relatives and friends.

In memory of Russell Kroeger

Russell & Myra (Faber) Kroeger February 7, 1950
Mass of the Christian Burial 10:30 a.m., Monday St. Joseph Catholic Church Wall Lake, Iowa
Visitation 2:00-5:00 p.m., Sunday March 8, 2020 St. Joseph Catholic Church Wall Lake
Vigil Service 5:00 p.m.
Concelebrants Father Joe Dillinger, Deacon Butch Stone
Music "Blest Be The Lord""Amazing Grace" "Fill My Cup Lord" "Be Not Afraid"
Julie Steinkamp & Tom Geake, Cantors
Sue Barney, Organist
Lector David Shelton & Brent Snodgrass
Extraordinary Ministers Angela &Jacob Gillen
Gift Bearers Lisa Hall & Mikayla Rohde
Casketbearers Jon Snodgrass, David Shelton, Ryan Snodgrass, Kevin Kroeger, Brent Snodgrass, Eric Kroeger, Jason Hall, Jacob Gillen, Mike Hoppenthaler
Final Resting Place Wall Lake Cemetery, Wall Lake
Farber & Otteman Funeral Home & Cremation Center, Wall Lake, Iowa
www.farberotteman.com
---
Russell Warren Kroeger, 94, of Wall Lake, Iowa, died peacefully on March 6, 2020, with his family by his side. Russ was a resident of Wall Lake and Lake View. Russ was born on August 26, 1925, in Manning, Iowa, to Otto and Ella (Gosch) Kroeger. Russ was 7 years old when Ella died and he and his sister Dorine were raised with the help of his grandmother Minnie Biehl and later his Step-mom, Rose (Brandt) Kroeger. He attended Washington No. 3 Country School in Carroll County, and graduated from Vail High School in 1943. As a junior and senior, he lived and worked on a farm outside of town riding a horse to school. At an early age he took an interest in music and dancing, as his high school yearbook stated he may become a famous dancer on Broadway, like Fred Astaire.
On February 7, 1950, Russ married Myra Elizabeth Faber of Wall Lake, where together they raised their four children on farms in Arcadia, Early and Lake View, Iowa. Dancing with his lifelong partner Myra was at the top of his loves and they traveled all over Northwest Iowa to enjoy friends and great dance bands. He loved farming, selling seed corn, bulls, and visiting with area farmers. Working with animals and his registered Angus herd were his pride and joy.
He was elected to serve as a Supervisor for Sac County for 16 years and he particularly enjoyed working on mental health, housing and road issues. Russ served on the Agriculture Stabilization & Conservation Service for 7 years, was a Trustee for Clinton Township, a member of the Farm Bureau Board and the Denison Angus Association. Russell was an active member of St. Joseph's and Lions Club. You'd often find him playing cards, bowling, golfing, throwing horseshoes or watching and attending sports events. As a lifelong and loyal Cubs fan, winning the World Series in 2016 was his ultimate thrill!
Survivors include his four children, Sue and Mike Snodgrass of Naples , Florida; Joyce and Brad Shelton of Naperville, Illinois; Keith and Deanna (Simon) Kroeger and Carol and Derek Rohde of Lake View, Iowa; nine grandchildren and nine great-grandchildren, Jon and Stephanie Snodgrass (Elliana), Ryan Snodgrass and Lana Tran (Isla), Brent and Sarah Snodgrass, Lisa Shelton Hall and Jason (Adalyn, Sam and Logan), David and Lindsey Shelton (Ella and Henry), Kevin and Eric Kroeger, Angela Rohde Gillen and Jake (Clara and Gabrielle), Mikayla Rohde and fiancé, Mike Hoppenthaler, also his brother-in-law Gary and Sharon (Ludwig) Faber.
Russell was preceded by his wife of 64 years Myra Elizabeth Faber; his parents, Otto and Ella (Gosch) Kroeger, stepmother Rose (Brandt) Kroeger, his sister Dorine and husband Charlie Taranowicz, his brother-in-law, Mervin Faber (Myra's twin) and his in-laws, Tony and Mary (Steinkamp) Faber.
In lieu of flowers, please consider donations to the Russ Kroeger Memorial Fund.
% Carol Rohde, 3371 Otter Avenue, Lake View, Iowa 51450
---
In February of 2019, Joyce Shelton e-mailed me after she was referred to me by Connie Petersen on Ancestry.com.
I'm so glad Joyce reached out to me and then agreed to bring me her old pictures and documents to scan, many of which have a lot of Manning area connections.
In turn I was able to help her with some pictures and information about her family tree, so we both benefited from sharing.

Then in June of 2019, Joyce brought Russell to Manning, so I met them at Cliff's Place where we visited about Manning and Russ' country school.

Below are various pictures of close and extended Kroeger family history.

If anyone has more/different information and pictures that connect to the Manning area - please let me know.

Ella Gosch & Otto Kroeger


Otto Kroeger WWI


Ella Kroeger

Ella Kroeger

Dorine & Russell Kroeger

Unknown family and farm home - possibly connected to the Kroeger side

Ernest, Otto, Herbert Kroeger

Gustav & Alvine (Martens) Kroeger


Fred & Bertha (Steinhauer) Kroeger
Back: Margaretha "Maggie" Erdman, Henry Kroeger
Gustav & Alvine (Martens) Kroeger - parents of Fred & Henry
Maggie married Henry

1936 - Kroeger in Hamburg, Germany

Inez, Gilbert, Orville Kroeger


Henry Kroeger - father of Orville "Big O"


Virgene (Kruse) & Orville Kroeger December 1986


Virgene (Kruse) Kroeger - her beauty shop in Westside

Dorine (Kroeger) Taranowicz

Ella Gosch

Ella Gosch & Lena Oeser - step-sisters

Ella Gosch

Hans Gosch

Otto Gosch & Ella Gosch

Back: Emil Gosch, Otto Kroeger
Front: Mamie Gosch, Ella Kroeger
Ella and Otto Kroeger's wedding

Minnie (Ohrt) Gosch-Biehl, Hans Ohrt, Catherine (Ohrt) Fonken
Minnie Biehl was known to everyone in the Manning neighborhood as "Grandma" Biehl

Minnie (Ohrt) Gosch-Biehl & Henry Biehl

Standing: Otto, Ella
Seated: Emil, Jack
Children of Hans Gosch & Wilhelmina Ohrt
Hans buried in Laurel Hill Cemetery in Douglas, Nebraska
Wilhelmina buried in Hayes Township Cemetery, Crawford County
3 other children died in infancy

John Timothy Ohrt

MINNIE BIEHL died May 11, 1958.
Wilhelmina known as Minnie was born to Timothy Ohrt in Germany on September 1, 1867. She came to the U.S. at the age of 12 with her family settling near Westside. She moved to Omaha at the age of 17 where she married Hans Gosch on December 18, 1891.
They had seven children. In 1909, she came back to Manning and married Henry Biehl. They moved to 7 1/2 miles north of Manning until 1920 when then they moved to Manning. Her children Jack, Emil, Ella, Otto and three who died in infancy. She had two brothers: John and Hans and one sister, Mrs. Catherine Fonken.
Back: Henry Ohrt, Hans Ohrt
Front: Al Fonken, Katherine (Frahm) Ohrt, John Ohrt,

K/C

atherine (Ohrt) Fonken, Albert Fonken, Dora

(Doris?sp)

Ohrt
Missing: Minnie Gosch from Omaha

Washington No. 3 country school
Page 62 of the Manning Schools history book


Back: Verna Kroeger, Lyle Rowedder,

Russell Kroeger

, Arlene Brockmann, Lois Brockmann
Middle: ??, Virgene Kruse, Roland Joens, Merlin Brockmann, ?Vetter?
Front: Ken Petersen, Duane Vetter

Mildred Kaspersen was Virgene Kruse's teacher

Russell Kroeger memories:
He thought this was the order by age - Arlene, Lois, Merlin, Lyle, and Opal Brockmann
Eva Kraft and Lyle Joens were also in school with Russ


Joyce had this document in her collection but is not sure why - it is a great historical item to have scanned.
Joyce no longer wanted this document, so I have it stored in one of my plastic totes for safe keeping until we get a Manning Museum someday.

I don't have any Mayberry obituaries but assume that Scotty is somehow related to the Mayberrys listed in the document above. Scotty would be an uncle to Earl Barsby.
Here are some pictures of Scotty and his connection to the Doud Milling Company and Manning Mill, which later became the Manning Ag Center.

Scotty Mayberry - employee passenger on Manning Mill truck.
He made pancakes from the "Fidelity Pancake Company" flour made in the Doud and Manning Mill.

Scotty Mayberry standing down in front of the Doud Milling Company.

2000 Orland Fara walking in front of the Manning Ag Center
The brick part of the building is the original Doud Milling building...sadly it was torn down in 2016.
In 2015 I took pictures of the inside of that structure in anticipation that it would probably be razed.
As I usually do, I will again ask anyone who has old Manning historical documents and pictures to please contact me so I can get your things to scan and add to the Manning Historical Digital Preservation Database.
Thanks,
Dave

As I continue to scan the Ohde collection, I ran into a common picture taken of young boys in sailor suits.
We are fortunate to still have the little sailor suit my dad wore when he was around 3 years old.
So I decided to search my database for similar pictures and comparisons for some of the little boys who later joined the service.

I am looking for these types of kid pictures in uniforms to use with the military stories in the Manning Veterans' book for those who later became Veterans.
Down below are some examples...

William F. Ohde

Amos Kusel
Assuming he is around 3 this would make this picture 97 years old in 2020.


Ida Kusel holding Melvin, with Amos in his sailor suit.


Amos Kusel with his cousin Lorraine (Rothfolk) Gruhn

Amos Kusel's uniform


Dale Bingham


Dale & Jay Bingham

Max & Heinz Detlefsen


Heinz "Cotton" Detlefsen KIA during mission over Germany WWII


Max Detlefsen WWII

Waldo (5), John (8) Hoffmann 1917


John Hoffmann WWII killed in airplane accident between India & China.

William Ramsey WWII

Robert Campbell WWI

LaVerne Schroeder WWII

Harold "Porky" Moeller WWII

Robert, Joe, Donald Horbach WWII

Ray Dentlinger

Merlin Ramsey

Don Mohr WWII

Merle Borkowski
My third cousin - his grandparents were Henry & Rosa (Kusel) Friedrichsen. Dave Kusel

Alvin Jansen (left) WWII

Unknown from the Joseph Stein collection - WWII

Clarence "Bud" Schurer - WWII

Donald Stangl - WWII

Karl Schultz - WWII

Clarence "CO" Lamp - WWII

Russell Frank

Wilken Karstens - German Navy
By showing these various Navy Veterans, I hope it will encourage more Manning Veterans to contact me so we can get your pictures and story added to the Manning Veterans' history book...

If you didn't attend the Chili Cookoff you missed another great event in Manning - it was a "Hoot."

3rd Annual Chili Cookoff
March 7, 2020

Click to see & hear the event

Open Letter To The IKM-Manning Community
THE IKM-Manning School Board recently voted 6 to 1 to pursue a bond vote for facility improvements. President Heller voted "nay" but immediately indicated he supported the Board vote. By state law, the bond vote must be held on March 3rd or September 8th. Since March wasn't feasible, it is scheduled for September.
Bond money will be used to build a facility to replace the Irwin building and to upgrade the Manning building. The consultants identified two options: a single site solution and a dual site solution - with the single site option being the optimal financial solution.
Construction costs for dual locations are estimated to be between $2M and $5M higher than a single location. You may not totally agree with the numbers but does anyone think construction costs for two sites are less than one? Does anyone have professional knowledge that refutes the consultants' conclusion?
Operating cost differences between two sites is conservatively estimated to be $200,000 per year. That's equivalent to the salary and benefits of three teachers.....even more if you assume the lower salary of early career teachers. In addition, eight teachers currently travel between buildings. That is a loss of 8 periods - another full teacher lost. At a minimum, two locations result in a loss of 4 teachers every year for the lifetime of the new construction (50 to 70 years). That difference, for a small school like ours, can determine the difference between a mediocre school and an exemplary school.
That difference over 70 years ($14 million and 280+ teacher years) cannot be defined other than to say it will be significant! You may not totally agree with the numbers but does anyone think operational costs of two sites are less than one? Does anyone have professional expertise to indicate otherwise?
I managed an IBM software support center across two locations: $200k would not come close to covering the cost difference of operating one site vs two. In addition, that number doesn't factor the cost related to the loss of work efficiency, i.e. the lack of ability to cover responsibilities when employees are sick, on vacation, etc. The cost delta could easily be double $200k. And you lose flexibility to adjust the curriculum of individual students. If one or more students are performing above their grade level in a subject, they lose the ability to take the higher level course if that course is taught at a different site. The district loses the ability to utilize high school students to mentor or assist with elementary students.
Comparing one site to two, think about the challenges of hiring and maintaining extra personnel, full-time or part-time...extra bus drivers, cooks, nurses, lunchroom personnel, maintenance personnel, administrative staff, etc. Can the district hire enough for two sites? Not only for the first year of operation but 20 years from now? 50 years from now? Good news/bad news: the district will spend less time hiring teachers because it can't afford them....
The Board had two reasons to vote for an option that is not optimum: fear of failure or bowing to special interests.
Fear of failure, i.e., fear of a difficult bond vote: fear of failure is not justification to vote for a solution that is less than optimum. Do you let fear of failure drive your personal life or business life? Is it better to aim low - aim low and succeed at a solution that is less than optimal? Or is it better to aim for the optimum? Bowing to special interests: When discussing politics at the national level, we think of special interests...those people, corporations, and entities who influence votes because they have another agenda...an agenda to protect their own assets. We are encountering special interests in this school bond vote. They are trying to influence this vote to advance their personal agenda. People with special interests - people who have agendas other than what is best for the school district need to be identified and resisted.

School Board obligations are to the students, staff and taxpayers. How is anything other than a single site the best solution for students, staff and taxpayers? Some community members don't like the one site solution. They fear their special interests will be harmed.

Some don't like the two site solution. I will not vote for a two site solution. It is a misuse of my tax dollars, not only during construction but more importantly, wasting general fund dollars for the next 50 to 70 years. Convince me and other taxpayers why we should vote for a bond that wastes our dollars for 70 years?! Convince us why we should vote for a bond that is NOT in the best interest of students and staff'? One that costs us 4 or more teachers per year?! A solution that sentences us to mediocrity? The financial impact of two sites is targeting mediocrity rather than leadership.

The School Board took an oath: "faithfully and impartially to the best of your ability discharge the duties of the office of President, Vice-President, Director of the IKM-Manning School District as now and hereafter required by law". Required by law.... They did not swear an oath to the Irwin, Kirkman, Manilla nor Manning communities. The oath was to the school district. It is not the role of the school board to address economic development in any of its communities. The school board courageously pushed special interests aside and prioritized students, staff and taxpayers.

Excellence in education yields two outcomes. It develops great young adults that stay and thrive or return and thrive in our communities. It encourages families to move here. A key decision for incoming or mobile families is their choice of school district. Our school district sits between four county seats - four places of employment. If our school district is considered to be high quality, families will choose to live in Irwin, Kirkman, Manilla and Manning. Our student numbers will increase.

Does the learning environment have an impact? SPARK and F!RE curriculums have received state recognition and grants. F!RE student enrollment jumped from 6 to 13 this spring semester. All but one student returned and she plans to return next fall. Eight new students enrolled!! The STEM FTC program grew YTY from 25 to 39 students. That is success measured by 1) outside recognition 2) state grants and 3) student enrollment!

The Governor recognized the school district's leadership in STEM. Do we want to continue our STEM success? Our STEM leadership? How do we do that if we are forced to operate in an inefficient manner- both space and staff?

Kudos to the community leaders who are leading the initiative to build a much needed childcare center in Manilla! With enthusiasm, I have followed the progress! I hope for the same enthusiasm towards our IKM-Manning students!

I ask the good Lord to provide district voters the courage and conviction to do what is best - to do what is right for the district's students. Talk to any student - they identify as a Wolf, not a Hawk, Hawkeye or Bulldog. Maybe, just maybe, we might follow their example.....

Former School Board Member
Ron Reischl



---
Note: the information below has been featured on my web page for about 2 weeks and is not part of Ron Reischl's Letter to the Editor - the information and comments below are mine and mine alone.
I include it with Ron's message because it provides some past history for school bond issues in Manning.

William F. Ohde 1934

As I continue to scan the Ohde collection, I ran into a 1970 Manning Monitor...how ironic that there were 3 items of major interest in this issue that pertain to today.
One was the construction of the new high school, and now the IKM-Manning District will vote on another school bond issue this fall.
This aspect led me back into the 1918 Pandemic and now the current coronavirus situation...
The other item of interest were the 4 grocery stores Manning had...now we have NONE!!!

December 3, 1970


Jaycee awards

floor plan


Manning Food Market 324 Main Street

SavMor Super Stores 303 Center Street

Thrifty Food Market 813 Fourth Street
Uptown Food Market 319 Main Street (previously known as Council Oak)

The Manning community has faced many major events, challenges, and changes in the past which will continue into the future...whether or not we are able to hang on to our community will depend on its citizens - just like it did in the past.

The 2020 school bond issue will be a major challenge for the whole school district this fall, but in 1970 a nearly $1 Million bond issue was also a challenge and contentious for the Manning School District.
I remember some of the naysayers arguing that the crack that opened up over night on the west wall of the old high school was there for decades...the widening of this crack was the catalyst to get the new school drive going.

September 1970 crack in the west inside wall

I have a story about this crack. While the building was completely razed around 1975 the footings remained.
In 1988, construction of the indoor pool began. John Ohde ran the Cat to dig out the hole and we ran into the old 1918 high school footings.
I don't have any pictures of the specific footings under the west wall but John and I were surprised at how shallow the footings were, not much more than a foot and a half thick, and very small base when we started digging and hauling the soil away.
We IMEDIATELY started talking about the crack and this is one of the reasons why that wall eventually failed...the footing was definitely not the best design for a 2 1/2 story brick building.

Since soil tests were done for the pool construction in 1988, we found out there was a sandy subsoil called glacial outwash, so this was another reason why that wall eventually shifted and settled.

After the high school was torn down Amos "Skip" Lohmeier laid the outside brick wall on the gym below.
Basically only 3 walls were built for the gym in 1937.
The west side of the gym was built against the outside wall of the high school.
So the east wall of the 1918 school is still there.
April 17, 1988 - This image is way after the initial point where we ran into the west wall footings but you can see some footings over by the racquetball court.
You can see the shallow footings just on the west side of the racquetball court.

April 28


To avoid any support problems for the footings, ground had to be removed to get below the sandy areas.
Here you see William F. Ohde telling John who was using a transit that 1 foot more had to be removed.


April 29 - South footing base of the pool.




Razing of the old high school circa 1975
John and Julie Bachman - (Linda Ohde's children) with backs to camera.


Woodrow Reinholdt 1934
You can see the west wall of the old high school in the background.
Also notice all of the hitching rails that once lined the street.
Today we still have just one section of the hitching rail by the park.
I have always been reminding people that we need to preseve it.

I wonder where we would be going to school today if the school bond issue had failed in 1970...would the Manning School District now be going to Carroll?
For decades, there have been arguments by state and federal officials for having only county school districts...maybe it will be inevitable but I think we should try to maintain the small schools we still have.


Saving the businesses we still have will probably be just as big a challenge and getting a grocery store back in Manning is just one of the major challenges.
That we had 4 grocery stores in 1970, and now the citizens won't/can't support even one, is troubling and a danger to the future of the rest of our local businesses.

There are some things we can't control like changes in technology but we should be able to manage our own personal attitudes and habits and remember the importance of supporting our local businesses and community.

About a month ago I wrote about some possibilities for getting another grocery store going again by a committee...but I received negative feedback from one person and I didn't want to then also be accused of the reason why any of the prospective people of interest at that time would back out, so I removed my feature about updates and the work by that committee towards getting another grocery store.

Recently, I've heard of more rumors about individuals and a group continuing this work to get another grocery store, but if you are interested or want to know what is going on you'll have to ask around...




More pix from the Ohde collection


1934 view before the gymnasium was added to the east in 1937.
This high school was built in 1917-18

1917 school bond & construction

As we all should know, History Repeats itself - both good & bad
1918 Spanish Influenza Pandemic - Manning School closings

Most people today probably don't know how the 1918 pandemic influenced their family history...most of you living today had a relative who either died or was sick with the Spanish Flu.
My grandfather, August Kusel's first wife (Maggie McGrail) died from that influenza...they had 2 children, Elsie (Kusel) Schroeder and Herman Kusel.
Afterwards August remarried to my grandmother, Ida Grau, and they had my dad, Amos, and my uncle, Melvin. So in a perverse way of looking at things - my dad and uncle (including all of their descendants) would not be here today if it had not been for the death of August's first wife from the Spanish Influenza.

Another thing to ponder is the world was at war during that 1918 pandemic - one of the reasons why that influenza spread all around the world so fast - with soldiers either going to or returning from the European battle field.

Today we have NO idea what the outcome will be with the coronavirus and sadly we have politicians and news media politicizing it.

But to me what is even worse is how our society has become so dependent on technology and has basically turned its backs on what built this country.
In 1918, Manning, along with most other small rural communities, we were self-sustaining - just like the US was. We had a creamery, grocery stores, dry goods, businesses that made clothing, blacksmith shops, harness shops, and so many more businesses including 3 railroads with service...most every farmer had chickens, milk cows, hogs, and gardens.
Today, we no longer have most of these types of businesses and the farming population has dwindled greatly and has no way to produce food locally like they did in 1918.

Maybe a lesson we should learn once the coronavirus situation ends is that we need to rethink where we have allowed society to take us and not turn on our backs on the past.
We also need to rethink the globalism that has caused the loss of businesses from our country and move to other countries who then send those products made by those American companies overseas and back to us - building those other country's economies and hurting ours...and even more alarming putting the US population in jeopardy where situations like most drugs/medicines being made in China...


possibly Arlene Graves or Phyllis Stahl, Bernice Dethlefs, Maxine Kuhl
West wall of the school in back where the crack opened up in 1970.

Gymnasium in the old high school - looking to the east end toward the stage.

If you remember a "sunken" room on the south side of the first floor of the old high school, where you had to walk down steps from the hallway - this was originally a gymnasium.
It was the science room when I went to school there in 1972-73.
Arlene Kuhl helped me identify most of the students in this picture but I forgot to ask her what the event was. I'm guessing it was a play.
Bill Ohde is the student with the cape in the front middle with Arlene Parish next to him.

1932-33

Back: Everett Payne (assistant coach & Physics teacher), John Hass, Albert Boock, Henry Enenbach, Paul Curtis, Clayton Bingham, D. Ben Prather (head coach & Economics teacher)
Front: William F. Ohde, Keith Bingham, Harlyn Hinz, Don Owen, Merlin Struve, Max Detlefsen, Art Schrum

Myra Hamann - high school teacher 1944-1951

1932

Back: Assistant Coach Everett Payne, Grant Eckholdt, 16 Merle West, 19 Lester Wyatt, 12 Kenneth Dethlefs, 29 Albert Boock, 25 Captain Don Owen, 17 Don Wyatt, Jimmy Albert, Coach D. Ben Prather, Clayton Bingham, Francis McEnany
Middle: Harold Rutz, Billy Enenbach, 23 Ernie Nissen, 10 Harlyn Hinz, 28 Ralph McGrath, 27 Woodrow Reinholdt, 22 Amos Sinn, Carl Musfeldt, Harold Oeser
Front: 11 John Hass, 21 Paul Curtis, 18 Willis Martens, 13 Henry Enenbach, 24 Max Detlefsen, 20 William F. Ohde, 26 Ray Neal, 15 Keith Bingham

You often see me write about how I'm probably going to be the only one who will preserve your old pictures and history long-term in my digital database.
For over 40 years I have worked with many Manning families on their histories and pictures.
Then sadly, one by one, when those parents/grandparents died the kids/grandkids would just throw away some/many/all of the pictures.

Even though I have been begging and pleading for 40+ years for people to get their pictures to me to work on and preserve, it mostly gets ignored...for some reason grief overpowers the thought process of family members - some don't want stuff around to remind them of their parents/grandparents/uncles/aunts so they decide to throw pictures and history that will remind them of their loss.

While it is theirs to throw - they aren't thinking about the future, that a descendant would someday just love to have those old things.

Well, I just found out AGAIN that old pictures were thrown away by another family member who lost their parents.
I had talked to their parents in the past and also to the next generation but grief took over and they decided that discarding history would help them cope. Stating this may sound insensitive, BUT I also hear people say "I wish I had asked my parents/grandparents more questions."
People also tell me "I wished the old pictures weren't thrown away..." I generally don't hear people who threw it themselves admit they made a mistake in doing so, but I know they are out there and regret it now.

So PLEASE - if you are going to throw those old Manning connected pictures - get them to me.
I don't care if they aren't identified...I've been spending over 40 years working on tens of thousands of unidentified pictures - sometimes I can find someone who knows the IDs, and other times I either recognize the person/s or can compare to other pictures I have for that family.

If you throw them, they are gone forever!
At least if I have digital scans, they will be preserved for future generations.

I know some of you are doing your own scanning and posting/sharing on those commercial sites.
This may or may not guarantee they'll survive long into the future.

My goal is to eventually get my Manning Historical Database preserved in the National Archives. I have already been in contact with some people there and working with them on this future possibility.

If you don't realize by now that I have the most unique digital database for a specific community and that it is worth adding your history to it, then you haven't visited my web pages much since I started promoting the preservation of Manning history on these web pages in 1996.

I realize there are people in other communities who are digitizing and preserving some of their history but this is generally a specific subject matter which they are interested in...I have no "favorite" subject matter, other than "Manning" as the subject.

So again, please work with me and get me some of your old pix and history - ESPECIALLY the Manning connected miltary stuff so I can get the Manning Veterans' history book published.
Dave Kusel

Working with me and NOT against me, or in the least not helping me!

I've been writing about how some people have been grabbing wholesale obituaries and pictures from my web pages and then posting them on those commercial and social media sites.
I don't mind if a family member finds something on my web pages and then grabs it for themselves and uses it with their OWN family history/genealogy, but when wholesale stuff is taken from my web pages and then given to those commercial sites they end up making money off of my work...My work which costs me money, time, and endless work to only have someone or some company get it for free, spend absolutely NO time or effort in getting it, and then makes money off it is just not ethical IMHO.

People who take information/pix from my web pages and then posts them on other sites damages all of my decades of effort.
People from out of town/state/country who are looking for Manning connected history will probably first find those commercial sites. If they find my information on those sites then they probably won't search further and find my website...and I'll probably have more information and pictures in my immense database that they won't have...so this in turn also hurts their research and it prevents my efforts in communicating with them and asking them to share the Manning history they have so I can add it to my Manning digital historical preservation database.

BUT from time to time someone will grab a picture and post it on their family facebook page and then will let me know about information a family member told them.

Below is a perfect example...
Suzanne (Bandow) has been one of my big helpers and supporters over the years so when she read the information about the picture she grabbed from my web page and then posted it on her facebook page, she then forwarded that information to me.

So what's the big deal about just one picture and sending me the information about it?
First, I found this picture buried in a box of pictures in the Monitor basement almost a decade ago.
Then I had to scan it and later post it in a feature story on my web page.
Next, Suzanne saw it and then posted it on her facebook family page, and lastly one of the Zerwas relatives knew the background on the picture.

This is what it takes to really preserve history, by taking the time and spending the money to digitize pictures, and then have the "Patience of Job" to wait for information that MAY someday get back to me.

Eugene Zerwas - Manning Telephone Company


New switchboard fire alarm system.
It automatically dialed the fire alert station.
Before that operators had to make the call.

So if you grab pictures or information from my web page to post on your facebook page, then please link back and give credit to my web page, and if anyone provides more information please send that information back to me.
Thanks.
Dave

I'm looking for old Manning phone books - 1980s and before. They are a wealth of information for me to find addresses of old businesses and where families/individuals lived.
I just used a 1967 phone book to get the exact name of Tommy Wolfe's welding business for the Steffes story linked down below...it was called the "Manning Welding Shop."
So if you find old Manning phone books and are going to chuck them, please e-mail me.

Longterm I'll eventually put them in a Manning Museum that I hope we can eventually get established in Manning.

Thanks,
Dave

As I'm constantly writing about - there is always something going on in Manning - and I'm generally there to capture and thoroughly document it.
Many of you may have heard that Caseys is going to build a new store in Manning this year which will be located at the old location of Rix Amoco (later known as Jet X-press).
For those of you who are long-time followers of my historical work you would expect me to show some historical perspective of this recent project and future construction site of Caseys.
So click below to take a trek into the past.

Click to see some history both past and present

For Rent
Looking for a shop to do farm or vehicle repairs and more?


Call or e-mail (by appointment only)
Quonset (40x80) fully insulated with both waste oil and supplemental natural gas heaters...all new wiring and lighting installed in 2012.
All concrete floors, with movable over-head hoist, including various shop equipment like chop saw, grinder, drill press, press, and more...
All new covering on outside - top and ends in 2019.
Fully graveled & maintained lane and yard. We have a rear mount tractor snow blower (loader) we use to keep lane/yard free of snow in winter.
Owners live on premises - with security lights.

2012 complete rennovation

waste oil burner, hoist, press

2019 complete new covering.

Call 712-653-3259 or e-mail - farming@davidkusel.com
Also, some possible space to store equipment for the renter.

This would be a shared situation...we still want to use the shop for occasional repairs we will have year-round and also store the loader/tractor/snowblower in the winter.

Manning Hillside Splash


Click for a printable flier


In January of 2018, I created this historical perspective linked below about recreation in Manning and also information and graphics for the current proposed project for the Rec Center.
It shows how projects don't get done overnight and also how very important volunteers and donations are to every project.

Update on the Hillside Splash project
On May 15, 2018, the city council approved $400,000 in matching funds for the proposed Hillside Splash project. JEO Consulting has been working on design ideas and a proposal to complete this project in 3 phases.
Phase 1 will begin in 2019-20 with construction beginning in 2020-21, or as soon as funds are raised.
A zero-depth pool with some play features are planned in phase 1, with the slide aspects in phase 2, and a spray pad for phase 3.

Click on the link below to see some very interesting history on how Manning achieves so many amazing things and is now working on another unique project.

Manning Hillside Splash 2019 update


Oh the Fun of playing in the Sun (1968)


1909 cartoon about 2 boys nabbing their friends' clothes while "skinny dippin.'"

Please visit the Manning Exchange for local news, articles, and information...a work in progress.

Many upcoming events.

Korean War Veterans continues


There are lots of Manning Veterans of the Korean era with no pictures or information.
Will you be in the Manning Veterans' book???
Unless more post-WWII Veterans come forward there will be a lot of 1946 to present day Manning connected Veterans missing from the book.

For those of you who are occasional visitors to the Manning Exchange - please make sure to click on the "archived articles" section where previous featured stories are kept.

Click to visit the Manning Exchange

1 example from the Logeland Studio wedding packets.

There are still quite a few Logeland Studio wedding packets available.


Click to read about this important project.
It will help to financially support the Manning Veterans' history book project.

What makes up a community?
Just ONE person
who is a son or daughter
who is a brother or sister
who has a school chum
who is related to someone in that town
whose friend has a friend in that town
whose friend is related to someone else in town
who may have moved away but still thinks of the place they grew up as home

We would like to hear from you, the "1983 Leaders of Tomorrow" who have relatives and chums in your hometown of Manning, Iowa.

In their own words
Attention "1983 Leaders of Tomorrow"


Who is the sister of the meteorologist linked below?
Click to see the answer in her own words

Who grew up on a farm south of Manning, has chased tornados, and is now a meteorologist for the National Weather Service?
Click to see the answer in his own words

I have been receiving questions from various "1983 kids" about what type of information we would like them to write about.
Please read through the meteorologist's story to get ideas for you own personal write-up.
Then send me an e-mail so we can work out your story.

Note: Your story does not have to be as thorough as found at the link above but at least send us a couple paragraphs to bring us up to date from 1983. Here is the DIRECT link to the 1983 web page.

Parents of the "1983" kids - please encourage your children to send in their updated information and any pix they may want to include.
Sometimes a little nudge by mom or dad will get the ball rolling!
Each 1983 "Leader of Tomorrow" has interesting family history.

Here are the names of the "1983 kids" who we are looking for an update from...
Aaron & Courtney Potthoff, Adam Croghan, Andrew & Amanda & Brandon Puck, Alex & Abbey Ranniger, Allison & Megan Keese, Angela & Heather & Michele Hass, Angie & Alan Irlbeck, Bradley Christensen, Bryan & Nathan Rohe, Chelsea Souter, Christin Ann Fara, Christopher Wegner, Cole & Ty Henderson, Dale & Vanessa & Derek Hargens, Daniel Wayne Tibben, Daniel & Janelle Stribe, Dawn & Derrick Rohe, Dawn & Michelle Willenborg, Elizabeth & Jamy Zinke, Ericka & Andrea Ehlers, Gary & Beth & Tim Ferneding, Heather & Jessica & Jimmy Switzer, Jackelyn McKeighan, Jamie Jo Irlbeck, Jeffrey & Joey & Jeremy Irlbeck, Jeffry & Kelli & Jason Lorenzen, Jeremia Rex Macumber, Jennifer & Jason & Renee Knueven, Jennifer & Jeremy Misselhorn, Jeremy Puck, Jessica Rasmussen, Jill Kienast, Joe Stein, Joseph & Mackenzie Hinners, Kasie & Andrea & Amy Lorenzen, Kenzie Kae Kerkhoff, Lauren & Shad Bauer, Marte Wanninger, Matthew & Mandi Weitl, Melissa & Angie Pfannkuch, Michael & Amy & Jeremy Kasperbauer, Michael & Michaela Hargens, Melissa & Michaela Vinke, Michael & Matthew Siepker, Michaela & Crystal Ehlers, Natasha Vonnahme, Ryan & Rachel Pfannkuch, Sabrina Lee, Sarah Kaszinski, Sheri & Trena Bell, Tara Zeman, Stephen & Ryan & Darren Andersen, Tonya Jo Wurr, Tiffany & Michelle Jahn, Tim & Matt Hugeback, Brian & Katie & Steph Beck, Troy & Robin Wanninger

If you send me some information about yourself, I may also be able to find some pictures of your parents, grandparents, family members that I have in my database (as shown above).
We can use them in your story along with your "1983" picture.

We'd like to hear from you !!!

What ever became of the
1983 "Leaders of Tomorrow"

Have some of your "Dreams" come true?




"Let it be known that he who wears the military order of the purple heart has given of his blood in the defense of his homeland and shall forever be revered by his fellow countrymen."
George Washington, August 7, 1782

Just as a reminder: the Manning History book committee continues to work on a Manning area Veterans' history book project.
For those of you who are Veterans or have/had Veterans in your family - will you come forward?
The history book committee will do their best to get as many pictures and information about the 1000+ Manning Veterans but we can't do it all by ourselves.

How many small communities do you know have published 5 history books? The first one was the History of Manning 1898, then the 1981 Manning Centennial book, next the 2006 Manning Quasqui book, and most recently the 2009 Manning School history book. Probably the last book to be published will be the upcoming Manning Veterans' book - unless someone comes forward in the next generation to take over these projects after I'm gone. Will you help with the Veterans' history book project? If you are a Manning connected Veteran or are presently serving and do not submit your military connected pictures and infomation you probably won't be in this once-in-a-life-time Manning Veterans' history book. With a limited number of volunteers we can only do so much on our own but will try to get pictures of as many Veterans as we can. There are over 1000 Manning Veterans so we have a long ways to go before the book can be published.

Manning Veterans are slowly coming forward and below is another example. We hope to eventually get more pictures and information for Mike to put in the book but for now this is what I have to show to you.

Amos Rutz WWII

One thing that many Veterans and people who are submitting information have not fully understood is that this next Manning history book is specifically a Veterans' only book. It won't be like the Centennial or Quasqui history books were, where there is a Veterans' section along with other community aspects. We are aiming for a 2-volume book (around 1090 total pages) which will really be unique!!!
This book will be ALL Veterans' information (and the post auxiliaries) - hence it won't be a "Name, Rank, and Serial Number" only history but we want a complete history for each Veteran.
For instance - below is Louis Boell's picture and the information that was published in the Veteran section of the 1982 Aspinwall Centennial history book. It has the basic information but we are looking for more and I spoke to Louie by phone and he sent more pictures and information - also for his brothers.

To see what Louis submitted click on the link underneath "Are you a Manning Veteran" shown below.

Note: we also want some family background such as parents and grandparents. All too often you will only see just the Veteran's name with their basic military information but without the family connections it will be difficult for future historians and genealogists to know for sure who this person belongs to.

Are you a Manning connected Veteran?

I would like to hear from you!!!
We are starting a Manning Veteran history book project and if you don't come forward you may not be included in the book. NOT because we want to intentionally leave you out but because you didn't come forward.
Same goes for those of you who have Veterans in your family who have passed away. If you don't come forward and help by submitting Veteran connected pictures and information your Veteran may not be included in this once in a life-time Manning Veterans' history book.

Please e-mail me about your Veteran questions manningveterans@davidkusel.com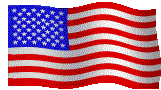 The United States flag
is proudly displayed here and NO other flag is as IMPORTANT!

1 Manning citizen served in the War of 1812
60+ served in the Civil War
1 served in the Indian War
5 served in the Spanish American War
350+ served during WWI
600+ served during WWII
87+ served in the Korean war era
65+ (more names need to be found) served in the Vietnam era
55+ (many more names need to be found) served from 1975 to present

28 paid the ultimate price with their lives defending the U.S. Flag

Are you a Manning Veteran?
Are you currently serving and have a Manning connection?

We are starting the Manning Veterans' history book project
Don't wait until you see "Deadline" or it WILL be too late!!!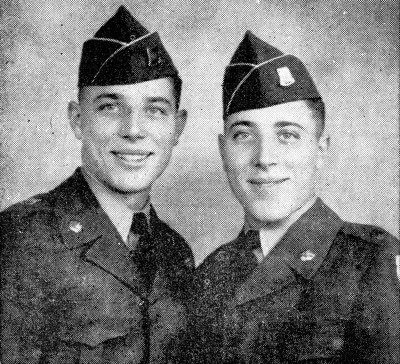 Click to read promos for the Veteran book


There are a lot of WWI and some WWII Veterans pictures with no IDs.

Before you spend time scanning pictures
please look at these instructions


I appreciate your efforts scanning pictures for me but if you only make low resolution scans you are really wasting your time. High resolution scans are the best and only way to really preserve those old pictures.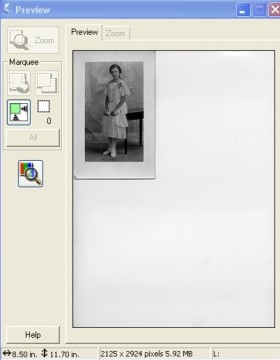 Click to see the tutorial

If you simply don't want those old family pictures you inherited please don't throw them - send them my way.
A lot of times I can recognize a face or location in those old pix.
---
One thing to keep in mind while you are looking for pictures - if they are glued in old scrap books please do NOT try to pull them out or cut them out. I can scan the whole page of the scrapbook and crop out the pictures you want to use in the book. If you attempt to forcibly remove the pictures you will probably damage them and when I scan them that damage will probably show up. This means I'll either have to use my graphics program to touch up the damage which can take a lot of time, or if they are badly damaged I just may not even take the time to scan them.
---
Back to the top