Harry Belafonte "I heard the bells on Christmas Day" 1958

The West Central Iowa Healthcare Foundation's Annual Dream Lights Campaign is in full swing!
This year all the trees got a fresh coat of paint, and we painted one of our large trees Pink in support of Breast Cancer Awareness.
The placards which go on trees have also been re-formatted and brightened up.
We've had a steady stream of donations coming in and hope the momentum continues throughout December.
If you have not donated yet, and would like to sponsor a tree in honor of any group, business, team, organization, etc. we welcome those! And, as always, we have trees which are sponsored in memory of loved ones by their family or friends.
If you have donated, THANK YOU!! If you have not, I have attached a form if you would like to consider sponsoring a tree.
Please share this form for our campaign with your co-workers, friends and family too!

Click for a printable flier

I've been busy roofing some of our buildings and also getting things put away and cleaned up for winter.
I hope to finish the school musical pictures and audio sometime Thursday or so on the 12th or following few days.

Next week is suppose to be much colder and with some snow, so I'll keep going on the other community events that I've captured but have not yet posted on my web page.




Oh, Horrors!
It's Murder!
IKM-Manning auditorium
November 10, 2019

Believe it or not, I'm working on the musical pictures and corresponding audio
Please be patient

Weihnachtsfest 2019
Click to see Santa

Celebration of Life

While December 1, 2019, in Manning held several special events, it really was not unusual as the community goes...
There are nearly constant activities going on in and around Manning - many occur without much fanfare, but some days really stand out such as December 1...
The Hausbarn - Heritage Park held several celebrations of Christmas, and another event, while was very sad, also shows how a community can come together to celebrate the life of one of its citizens - one whose time was tragically ended very short...a very difficult time for family and close friends, but when the community comes together to show support like occurred for the visitation of Karmen Grabill, it shows what the real meaning of Christmas and community is all about.
A tribute to Karmen can be found farther below on the right side of this web page.

Cars were parked up to the bridge, on Madison and Second Streets, First Street full as far as the eye can see.


While the celebration of Karmen's life was going on at the Ohde Funeral Home, many talented members of the community were entertaining folks at the Hausbarn Heritage Park.
This is just one example - with more to come as I find time to catch up with all of the other events that have been presented in the community over the last several months.
Click to listen to Elizabeth Leo sing and play the autoharp

In Memory of Karmen GraceyKay Grabill


October 29, 1993 - November 23, 2019

Visitation for Karmen Grabill, age 26, of Hamlin, formerly of Manning, will be Sunday, December 1, 2019, from 3 PM to 7 PM at Ohde Funeral Home in Manning.
Private family services will be held later.
Karmen passed away on Saturday, November 23, 2019, in Adams County, as the result of an automobile accident.

From the 2006 Manning Quasquicentennial history book


Back: Isaac, DeEtte, Troy, Benjamen
Front:

Karmen

, Eliza

Troy Grabill, son of Rex and Judy (Rasmussen) Grabill, was born at St. Anthony's Hospital in Carroll, Iowa. He was raised on his family's farm ten miles west of Audubon. He attended Audubon Community Schools K-12 and graduated with the Class of 1982. His spouse is DeEtte (Ridgeway) Grabill. DeEtte was born at St. Anthony Hospital in Carroll, Iowa. Her parents are the late Doug Ridgeway and Ron and Nancy (Bowman) Ridgeway Owen. DeEtte was raised in Audubon and also attended Audubon Community Schools K-12 and graduated with the Class of 1985. She attended DMACC and earned an associate Degree in Human Services. Troy attended Universal Technical Institute and earned a degree in Air Conditioning and Refrigeration. Troy and DeEtte were married on August 16, 1986, at the First Presbyterian Church in Audubon, Iowa, with Reverend Andrew J. Hofer officiating the ceremony.

Troy and DeEtte resided on his grandparent's farm near Irwin, Iowa, as Troy farmed the ground and DeEtte taught Headstart Preschool. They then moved to Troy's parent's farm west of Audubon where he continued to farm and work construction for various independent contractors, and DeEtte worked in the Activity Department at the Friendship Home in Audubon. Three years ago, Troy and DeEtte moved to Manning as Troy accepted a position with the Manning Municipal Utilities. DeEtte has been the Activity Director at the Manning Plaza since 1995.

Troy and DeEtte have four children: Benjamen William, Isaac Ridgeway, Karmen GraceyKay, and Eliza Donae. They were all born at Audubon County Memorial Hospital in Audubon, Iowa.

Troy's father's ancestors came to the United States from England, and his mother's ancestors came from Denmark. DeEtte's father's family came to the United States from Germany and England, and her mother's family came from Switzerland.


IKM-Manning 2012: Michele Arkfeld, Taylor Boyle, Adam Brandt, Erica Bunker, Alex Dammann, Taylor Fox, Karmen Grabill, Rachel Graeve, Elizabeth Halbur, Kristina Halbur, Garrett Hansen, Austin Haubrich, MaKayla Irlbeck, Samuel Irlmeier, Brooke Kahl, Dustin Karsten, Veronica King, Scott Langel, Shyann Lappe, Tobi Lewis, Ryan Meier, Markus Neumann, Rachel Nulle, Brittany Page, Brandon Ramsey, Angela Ranniger, Steven Reitan, Marcus Rohe, Eric Rosener, Joseph Singsank, Megan Sparling, Elizabeth Stacey, Paige Sybesma, Robert Tank, Cody Willenborg, Roxanne Willenborg
---
Karmen GraceyKay Grabill
Visitation Ohde Funeral Home, Manning Sunday, December 1, 2019 3:00 PM - 7:00 PM Manning, Iowa
Private family services will be held at a later date.
Karmen GraceyKay, daughter of Troy and DeEtte (Ridgeway) Grabill, was born October 29, 1993, in Audubon, Iowa. She first lived with her family on the farm near Fiscus before moving to Manning when she was in the third grade. Karmen graduated from IKM-Manning High School in 2012, then attended Iowa Western Community College where she earned an Associate's Degree as a Veterinary Technician.
Karmen went to work with Petersen Harvesting where she could operate any piece of equipment or pull any load down the road. She enjoyed traveling and harvesting throughout the south and western plains, covering many states and meeting friends along the way.
Throughout the years, Karmen participated with the Bunkhouse Gang 4-H Club, Saddle Club, FFA, and played tenor saxophone in the school band. Karmen was a natural at everything she did. She enjoyed riding her horse Juno as fast as she could doing barrels and poles. As a young girl, Karmen liked playing in the mud down by the creek with her brothers. Her dog Yaeger was constantly by her side. Yeager and her family were her whole world. Karmen cherished the time spent with her fiancé Tyson and their girls Kylie and Whitney. Karmen always had a big smile on her face and lit up every room she entered. Karmen and her sister Eliza shared a very special bond.
On Saturday, November 23, 2019, Karmen died as the result of a truck accident in Adams County, Iowa. She was 26 years and 25 days of age.
Karmen is survived by her fiancé Tyson Petersen and their daughters Kylie and Whitney of Hamlin; her parents Troy and DeEtte Grabill of Manning; brothers Ben Grabill and fiancée Ashly Steffes of Adel and Isaac Grabill and wife Courtney, and their children Madison and Wyatt, of Manning; a sister Eliza Grabill and boyfriend Blake Cadwell of Manilla; her grandparents Rex and Judy Grabill of Audubon and Ron and Nancy Owen of Audubon; great-grandmother Alice Owen of Exira; aunts and uncles Risa & Kevin Rugaard of Audubon and Derek & DarylLynn Ridgeway of Charleston, South Carolina and Tyson's family: parents Kent and Carol Baier, brother Travis Petersen and children Brooks and Baylor, sisters Tiffany and husband Ian Steensen and daughter Bria; and Melissa and husband Tyler Thygesen and children Hannah and Logan; grandparents Bonnie Petersen and Chuck Griffith. She was preceded in death by her grandfather Doug Ridgeway, and great-grandparents Doris and Garland Grabill, Roscoe and Hazel Bowman, Don and Helen Ridgeway and Ray and Fern Rasmussen.

I know some people are waiting for me to post pictures of the school musical and other community events I've captured over the last several months, but I'm not just sitting around doing nothing.
50 years ago we built the Quonset on our farm. Rasmussen Lumber out of Manilla was hired to do the work. This first picture was taken of that construction.
The day they tinned the roof, I told dad I wasn't going to school today so I could watch and take pictures - fortunately he didn't give me any arguments.

1969

View looking east.
2019


View looking east.
In the original picture there was an old windbreak we had taken down with plans on starting the new one.


Croghan Construction is putting a new cover on the Quonset for us.
I told them that it was a lot easier for me to climb to the top 50 years ago.

View from the boom truck

The nailers (purlins) are from 2x8, 2x10, and 2x12 boards that I ripped into 4 and 6 inch widths to fasten the new metal roof to.

Top left - stack of boards stored overhead in the barn

We had a lot of 100+ year old lumber stored in our barn that was from various houses and buildings we took down over the last 60 years. Dad would find old houses and buildings to take down during the off-season of farming - generally in the winter...we even salvaged flooring from the old grade school.
I always thought the hardest part of the job was pulling all of the nails out of the boards.

Pile of boards almost used up.


Table saw that dad purchased in the late 1950s.

Dad also liked to save/move whole buildings. When I think of how much work it was and he really didn't make a lot of money from all of these projects - and consider today how most of the old buildings are just burned down or razed with an excavator and hauled to the dump - how times have changed.
Back then we mostly did it because that was what people did years ago - tough physical jobs weren't thought of as work but just a way of life.
1969

1964 The old grade school that we salvaged a lot of the hard-wood flooring and floor joists.
This building stood between First and Second Streets - the west side was the Catholic Church street.

After various people salvaged what they wanted from the building, the rest was burned and hauled away.

If you look closely, you can see the bottom section of the spiral fire escape on the north side of the building.

1967 The old Lester "Lead" Hargens home across the alley to the west from Thriftys Food.


Harold & Richard Schmidt helped us lower the 2nd floor of the house.
The JD A belonged to Harold and the JD 630 was our tractor.
Dad then converted it into a garage that was purchased by Clausie Strosahl.


Amos Kusel thinking things over on the next steps in lowering the 2nd story.

In March of this year we put a new cover on the granary. Granaries were very common back in the 1950s and 60s. This one was built in 1959. My mother tells me the story that each day I would go out to "help" but one day I didn't go out anymore...They basically figured out that once the construction of the walls got too high for me to climb that I was scared and wouldn't go out anymore - I was 3 years old - so I guess I've been involved with construction and farming for 60 years - I'm now 63.
March 2019
If you are not familiar with a granary (it's NOT spelled/pronounced grainery), the building has 4 outside walls connected by 4 walls in a plus shape inside. 2x4 after 2x4 are nailed on top of one another to form the walls and the "plus" inside is connected by overlaps with the outside walls. Then underneath we have bridge beams and one steel I-beam to support the weight of 4000 bushels overhead. The concrete walls are 8 inches thick.

Doug Kusel painting 2003


I believe that was Orland Fara's wooden ladder we borrowed.

In Memory of Wayne Russell Rudnick


January 20, 1934 - November 18, 2019
Wayne Rudnick, age 85, of Manning passed away early Monday morning at Thomas Rest Haven in Coon Rapids.
Visitation and Funeral Ohde Funeral Home, Manning Monday, November 25, 2019 2:00 PM Manning, Iowa.
Visitation will be held beginning at 12:00 PM until the time of service.
Burial will be held at a later date.
2006 Manning Ag Center

Earl Singsank, Orland Fara, Larry Handlos, Melvin Potthoff,

Wayne Rudnick

Wayne Rudnick, Orland Fara, Larry Handlos, Melvin Potthoff, Earl Singsank

Each year, the City Council asks for public input to help shape the upcoming fiscal year's priorities and to help focus grant-seeking efforts.
Below is a link to the survey. On average, it takes 6 minutes to complete.
Please take the survey to help form the priorities for the upcoming 2020-2021 year and pass it on to others in your business, household, or organization.
https://www.surveymonkey.com/r/5LZ7T8G

Thank you!
Dawn Meyer
City Clerk/Administrator
City of Manning


In Memory of Eugene Wiese


August 31, 1929 - November 14, 2019

Gene Wiese Iowa State Fair judge

Gene Wiese MHS basketball
90 year old Eugene "Gene" Wiese of Manning died November 14, 2019, at Manning Regional Healthcare Center.
Visitation Sunday, November 17, 2019 4:00 PM - 6:00 PM Ohde Funeral Home, Manning
Memorial Service Monday, November 18, 2019 1:30 PM First Presbyterian Church, Manning
Some Wiese history
Click to see the history

Jean (Warnke) Wiese

David Wiese

Douglas Wiese
August 8, 1953 to April 1964 - died from smoke inhalation in house fire.
Picture taken in Templeton at Captolia Hinrichs Greteman's home.
Lobster trap made by Doug & Captolia.
2005: Wiese & Sons, a family owned cattle and farming operation, is known throughout the United States and the world for the production of superior Hereford breeding cattle.
Edward Wiese, born in Davenport, Iowa in 1869, was the founder of the family business. He settled first in the Westside area; after herding cattle on open range and observing carefully the traits and characteristics of various cattle, he determined that his choice of breeds would be Herefords. In 1894 his interest and belief in this white-faced, hardy appearing, docile and high performing type of beef cattle was so strong that he drove a team and buggy from Westside to Guthrie Center to purchase his first Hereford bull to be used on his few crossbred cows.
In 1904 his purchase of a farm southeast of Manning was significant to the family and recorded the then unheard of price and first $100 per acre land in the area. With him when he came to Manning were his wife, Lucia, daughter Leona, and son, Lester. A daughter, Edna, was born after the move to Manning. In 1912, Ed Wiese, along with his brothers, purchased their first registered seed stock Hereford cattle in the name of Wiese Brothers.
Les Wiese joined with his father in farming and livestock production in 1918 and their recorded ownership name of their registered Hereford cattle herd was listed as Ed Wiese & Son. Ed Wiese & Son operated as a general livestock farm throughout the 1920's and depression years and drought of the 1930's. As weather and economic conditions improved, the farm emphasized cattle as their main interest and source of income. With improving transportation convenience the trade territory for the Ed Wiese & Sons operation steadily began to expand to include all of Iowa and the surrounding states. An exhibition herd or show herd of the best prospects was placed in competition at state and area shows throughout the Middle West and further expanded the interest in Wiese Herefords of Manning. Les Wiese and his wife, Helen (Spurrier) Wiese, were the parents of two sons, Sam and Gene, who were interested also in becoming cattlemen. In 1949 Sam and Gene purchased their grandfather's share in the business, which then became Wiese & Sons. The third generation of Wieses now began to develop and expand their interest in breeding cattle and the marketing of their product.
The fourth generation of Wieses also flourished during this time and was actively involved in the business. Sam and Millicent Read Wiese with their daughters, Barbara, Mary and Nancy, and Gene and Jean Warnke Wiese and with their children, Helen, David and Kathryn all participated actively in the continued growth of the business. Using the advanced technology of artificial insemination and performance testing through the use of carefully designed breeding programs, the Wiese & Sons herd moved into the nation scene by capturing championship honors at major shows and livestock events throughout the nations. Championship trophies were brought home to Manning from the Kansas City American Royal, the Chicago International, The Houston Stock Show and the world's largest stock show, The National Western of Denver, where their 1976 Denver winner Grand Slam is considered by most stock show experts as the most popular Denver champion of all time. The tradition of showing cattle at the National Western Stock Show has continued, with Wiese & Sons cattle attending the Denver Show for over 55 years. During this same period of time, the breeding herd was significantly expanded in size and quality. Among the most notable sales of Wiese cattle during this time were the sale of a top herd bull prospect to Lyndon B. Johnson at the time he was President of the United States and a plane load shipment of breeding females to a state collective farm in Hungary. Numerous, noted great plains ranchers are among Wiese's annual buyers. Brothers Sam and Gene continued the progress and brought Wiese & Sons into national prominence. The sale of quality Angus bulls was added in the 1980s to enlarge the selection of purebred breeding bulls for their customers.
Sam retired from active management in 1990. David, son of Gene and Jean Warnke Wiese joined the partnership in 1982, after graduation from Iowa State University, and Helen, the daughter of Gene and Jean Wiese joined the partnership in 1993.
The original 240 acres of land has been expanded with each generation, with most of the farm's acres being devoted to forage production. Conservation practices have been closely adhered to. The latest advances in agriculture technology to conserve the soil and improve production have been used. With the Wiese & Sons cattle program attaining a reputation of superiority, the farm's visitors are numerous. Breeding stock (live cattle, semen and embryos) from Wiese & Sons has been delivered into all most all of the U.S. states and 17 foreign countries. International students, as well as technical students have been frequent visitors and trainees at Wiese & Sons.
The surrounding area has supplied many persons who have helped the Wiese firm as qualified, loyal and enthusiastic employees. In addition, the community has willingly helped entertain larger visitation groups.
In 2004, Wiese & Sons were recognized as a Century Farm by the Iowa Department of Agriculture and Land Stewardship. They were also the recipient of the National Cattlemen's Beef Association Region III Environmental Stewardship Award in 1996, and the NCBA's Region III Beef Business of the Century in 2000. Each partner through every generation have contributed to the livestock business by serving on numerous boards and organization interested in the improvement of agriculture, including the American Hereford Association, the National Cattlemen's Beef Association, the Iowa Cattlemen's Association and the Iowa Hereford Breeders Association.
Les Wiese was the recipient of the Iowa Cattleman's Hall of Fame Award in 1967. Les and Helen Wiese were honorees at the National Register of Merit Show in 1976. Sam Wiese, a World War II veteran, has participated in both horse and cattle judging throughout the country.
David and Gene have judged livestock shows nationally and internationally and have participated in many programs and symposiums. Helen Wiese is past Chairman of the Iowa Beef Industry Council and a Federation Director of the National Cattlemen's Beef Association.
Gene Wiese, a 1951 Animal Science graduate of Iowa State University served as director and president of the American Hereford Association, the president of the Iowa Cattlemen's Association and has been the recipient of the Iowa Hereford Association's Producer of the Year. He was inducted into the Iowa Cattlemen's Hall of Fame, in 2004 Gene was recognized as a Brother of the Century, by his fraternity, Alpha Gamma Rho, and in 2005 Gene and Jean were the recipients of the prestigious Iowa Master Farmer Award presented by Wallace's Farmer.
The fifth generation of Wieses are Chance, Shayne and Trey - the children of David and Diana Everhart Wiese; and Kieran, the son of Kathryn Wiese.

Helen Wiese

Gene Wiese & Gerald Ford

Moving cattle herd
1947 MHS graduates: Anna Marie Asmus, Paul Behrens, Delores Dammann, Dorla Eckley, Donna Belle Ehrichs, Letty Frahm, Louise Grau, Marjorie Hansen, Harvey Hargens, Maxine Hinners, William Hoffman, Wilbur Karsten, Bonita Kasperbauer, Michael Kasperbauer, Donn Kelsey, Glenn Kuhse, Don Livingston, Dorothy Lohmeier, Marianne Lyden, Mary McMahon, Lila Mohr, Robert Mohr, Marvin Mordhorst, Louis Muhlbauer, Norma Musfeldt, LaJune Neubaum, Ralph Petersen, Kenneth Pfannkuch, Doris Phillips, Robert Popp, Lola Ress, Bill Sander, Charles Schumann, Leonard Sextro, William Sibbel, Patricia Siem, Donald Stoelk, Bill Strathman, Fern Struve, Bob Suhr, Justyn Sutherland, Robert Wegner, Frank Wegner, Earl West, Eugene Wiese
(valedictorian or salutatorian could not be found in school records or the Monitor)
1947 former students: LaVonda Allen, Loa Barnes, Ruby Borkowski, Edmund Claussen, Ronald David, Jim Erwin, Mary Anna Fox, Manfred Funk, Alvin Haberl, Betty Harder, Dale Hell, Shirley Iselin, Marjorie Jacobsen, Grace Joens, Marie Jones, Lloyd Koester, Birnadine Kramer, Mary Lee, Ruth Ann Loneman, Patty Mersman, Donald D. Petersen, Thomas Pittman, Kenneth Robinson, Keith Rohr, Emil Segebart, Roger Slates, Patrick Sullivan, Merlin Umland, Billy Wailes, Larry Wallace
1946-47

Back: Coach Steneker, Bill Sibbel, Merlin Rostermundt, Willis Lohmeier, Bob Koch, Billy Strathman, Royce Rowedder, Coach Anderson
Front: Louis Bohnsack, Frank Wegner,

Gene Wiese

, Jim Farrell, Harvey Hargens, Wilbur Karsten

Morning session Kindergarten 1934 Manning Elementary school


Back:

Gene Wiese

, Ed Claussen, Leo Rostermundt, Keith Rohr, Don Livingston
Middle: Patricia Siem, Justyn Sutherland, Miss Miriam Beagle, Mary Alice McMahon, Bobby Colton
Front: Marianne Lyden, Lola Ress, Mary Lee, Paul Mentzer

Second session Kindergarten 1934 Manning Elementary school


Back: Donn Kelsey, Charles Schumann, Jim Farrell, Marjorie Jacobsen, Dorothy Lohmeier
Third: Manfred Funk, Letty Frahm, Ronald David, Pat Sullivan, Dorla Eckley
Second: Lila Mohr, Willis Lohmeier, Bill Sander, Bob Suhr
Front: Ralph Petersen, Loa Barnes
Teacher Miriam Beagle

Merlin Rostermundt, Gene Wiese, Jim Farrell, Wilbur Karsten
School history
Click to see some school history
1942

Back: Edwin Linn (director), Mary McGrath, ??, Leona Schrum, Bill Meyers,

Sam Wiese

, Jim Ansorge, Lyle Schrum, Ray Schrum, Mary Campbell, Burton Hoffmann, Jack Peters
Third: ??, Donna Pahde, ??, Gertrude Hershman, ??, ??, ?Larue Dietz?, LaVern Meyer, ??, Pat Surridge, ??, ??, Robert Bonnesen, Larue Dietz, Frank Miller
Second: ??, Jean Jensen, Joy Moore, Clariss Christian, Alice Dalgety, ??, Donna Sander, Ralph Petersen, Phyllis Firth, Clark Hershman, ??, Letty Frahm, Ken Jensen, ??, ??
Front: ??, Royce Rowedder, ??, ??,

Gene Wiese

, Justyn Sutherland, Bill Roberts, Mary Lee, John Keane, ??, Bill Sander

1980 Paw Prints Staff
Seniors are the cowboys and the Juniors are the Indians

1 Sheila Stangl, 2 Kim Pfannkuch, 3 Jackie Handlos, 4 Rhonda Mohr, 5 Carolyn Renze, 6 Joni Wanninger, 7 hidden, 8 hidden, 9 Dawn Hargens, 10 Bonnie Weller, 11 Vicki Schwiesow, 12 Brad Joens, 13 Keith Wanninger, 14 Brad Vollstedt, 15 Jeff Hagedorn, 16 Tracy Hansen, 17 Brian Pfoltner, 18 Peggy Muzney, 19 Lisa Stribe, 20 Lisa Langel, 21 Toni Dammann, 22 Annette Hinners, 23 Debbie Stoberl, 24 Lori Colling, 25 Jim Hinners, 26 Bruce Monson,

27 Kathryn Wiese

, 28 Nick Drees

In Memory of Earl Singsank


July 15, 1926 - November 12, 2019
Earl died November 12, 2019 at Accura Healthcare in Manning.
Visitation Friday, November 15, 2019 5:00 PM - 7:00 PM Ohde Funeral Home, Manning
Visitation will resume at the funeral home at 9:30 AM on Saturday.
Funeral Service Saturday, November 16, 2019 10:30 AM Ohde Funeral Home, Manning
Interment Saturday, November 16, 2019 Manning Cemetery

Ellen Coleman & Earl Singsank - Washington No. 5
A look back into Earl Henry Singsank's life.
Earl is the son of John & Jenny (Muhlbauer) Singsank. His maternal grandparents were Joseph and Johanna Muhlbauer, and his paternal grandparents were Theodore "Tater" and Margaretha (Lucas) Singsank. He has six siblings: Margaret Popp, Ardella Berg, Glenn, Verna Hass, Laurel Vogl, and Cleo Hansen.
Earl was born at home on a farm between Templeton and Halbur. Shortly after Earl was born, the Singsank family moved into Templeton where he attended town school.
Next the family moved south of Templeton which later became the home of the Nepple family.
Then Singsanks moved to the Fox place, west of Templeton. At this time, as a young teenager, Earl began working for Bill Eich to help pick corn. He also cultivated with a two-row cultivator pulled by four horses. Earl also worked for Frank Lutwitze, father of LaVern Lutwitze and Margaret Frees.

Loretta (Seyller) Sextro

Earl continued his education at Eden No. 9 country school. His teacher was Loretta (Seyller) Sextro - Mrs. Ben Sextro. Some of the families at that time who had children attend this school were Bonnesen, Wittrock, Hacker, Zubrod, Wanninger, and Fendrich.

Back: Earl Singsank, Harry Hacker, Robert Bonnesen
Front: Delmus Hacker, Lavern Fenderich
Lavern Fendrich's sister Virgene also attended this school. She later married Verl Wurr.
From the Templeton area, the Singsank family moved north and John Singsank worked for Herbert Hinze, father of Orville (Orville later married Iva Mohr).
Herbert gave Earl three pigs to raise and butcher, including the corn to feed them. This was payment for Earl doing odd jobs on the Hinze farm.
Earl now attended Washington No. 5 country school, with Ruth Kuhn as his teacher. Some area families who had children attend this school were Coleman, Eckholdt, Espenhover, Fonken, Grau, Grundmeier, Hinze, Klocke, Kusel, McGrane, Meister, Rowedder, Schroeder, and the Singsank siblings.
The Singsank family moved again, this time to the Nellie (Signall) Lynch farm which was one mile north from the Genzen farm (two miles north of 141) on the OCO. Frankie Handlos lived just east of Earl at the present day address of 13506 290th.
This is when Earl met Jean Stuhr who lived one mile east and a half mile south of the Lynch farm. Earl had already finished the 8th grade in country school, and Jean was in high school.
Earl and his dad farmed the land for Nellie Lynch for 16 years. They also raised livestock for her.
Next John and Jenny moved farther south to work with cattle and other livestock for John Campbell near Botna, along with two other Campbell brothers, Tom and Bob. After several years John & Jenny moved to Manning to retire.
It's now 1947, Earl and Jean were married and lived in a small house on the Ed Stuhr farm; Ed was Jean's dad. They raised two girls, Gay Lynn who married Ron Vogl, and Dawn Dee who married Tom Irlbeck.
Earl's next employment was with Alvan & Elaine (Schroeder) Hansen on the Hansen farm. After this he worked for a short time at Dultmeier Manufacturing.
Then Earl started working for Priebe & Son on the night shift. He and his family were still living on the Stuhr farm.
Then for two years they lived in the old house that once stood on the farm which is now 30745 Delta Avenue (Cory Halbur).
While working at Priebes, Earl worked in the refrigeration area that had two coolers, and he also helped load frozen chickens into trucks that came to pick up orders. He took the frozen chickens that were butchered by a different crew and placed them in individual boxes and then placed them in the freezers.
Eggs were also a large part of the Priebe business and Earl remembers 40 workers who broke eggs. Some chickens were shipped to New York. Those butchered chickens were put in large barrels in the freezer. Then the barrels were loaded into trucks on a daily basis and packed with dry ice to keep them frozen. Priebe had dry ice on hand.
Leonard Frahm and Charles Loftus were managers of Priebe at this time. Henry Arp (Lyle's dad) was a route man who drove a truck out to the farmers of the area to pick up chickens to bring back to the plant to butcher. Dave Grundmeier and Rockley Wiese were other workers Earl remembers.
In 1957, Priebe and Sons moved their entire business to North Carolina. At that time they offered Earl a job and wanted him to move with them, but Earl and the family didn't want to move away from Manning so he declined their offer.
After Priebe, Earl worked for Ray Heithoff for two years - he helped feed hay to 800 head of cattle. Then Ray was killed in a farm accident which ended this employment for Earl.
The Singsank family moved into Manning in 1961. They lived at 703 Second Street (Donna Alfers' home). Then they purchased the home at 423 Eleventh Street, where they have lived ever since.
George Opperman, Leroy "Tater" Dammann, Gale Moore, Wilbur "Casey" Karsten, Keith Hass, Kenneth "Red" Dammann, Otto Kruse

In 1962, Earl started working for the Manning Mill. He remembers the Opperman brothers (George, Ivan, and William) along with several other investors who owned the business. Bob Mohr worked at the Manning Mill for a while and then was transferred to manage the mill in Grand Junction that the Manning Mill investors had purchased.
Earl recalls that Roger Reinke drove a semi-tractor trailer for the Manning Mill.
One of Earl's duties was to haul corn out of the east Quonset over to the mill so it could be ground for feed. Dry corn was brought into the mill on the Northwestern RR and from local farmers. Earl also hauled bagged and bulk feed out to rural customers, such as Ron Frahm, Bill Opperman, and many other farmers.
Above you see a mid-1950s view of the Manning Mill and the east Quonset where Earl hauled corn out of and over to the mill.

Earl continued to work for the Manning Mill from 1962 until 1966 when Orland Fara and his family moved to Manning to purchase the business which was renamed Manning Agricultural Center, Inc. (MAC).
Besides Earl, Otto Kruse and Tater Dammann continued employment at MAC.
Early on, Earl had an egg route with 70 customers. He used Orland's pickup with a topper to pick up the eggs. He also ground and mixed feed and bagged it - around 100 bags per day during the early years. Randy Jahn helped Earl bag feed while in high school in the early 1970s.
Earl also had a bulk truck feed route. One time, while driving down the hill with a full load of feed by the Cleo Chamberlain place (31876 Concord Avenue today), the front wheel fell off which pulled the truck down into the road ditch. Fortunately the truck did not upset and Earl was uninjured. Some of the customers on this route were Albert Handlos, Thielen farms, and Lester Joens.
Earl also hauled chicken feed to a farm near Elkhorn - one time one of Earl's gloves fell out of his pocket and into the feed truck and got buried in the feed he was unloading. A glove would plug up the farmer's feeding and delivery system to the chicken feeders, so Earl had to drive to Kimballton to unload the truck to find the glove before the farmer would take the rest of feed. Earl remembers the customer was "all upset, he was really shook up - when I left he got a little better."

Orland Fara with Earl Singsank

Many farm yards and access roads to the farms were muddy at times, so Earl would have to put chains on the rear tires. He remembers driving through several feet of mud on the Clarice Heithoff farm yard.
Another time they had to get Roy Schilling's wrecker to pull Earl's truck out of the mud at the Emil Opperman farm. Earl had all four wheels buried! Earl described it this way "Roy got me out and pulled half the yard along with the truck."
Earl would occasionally drive to Des Moines to pick up meat scraps with a straight truck. They'd haul a load of bean meal to a feed mill and then pick up the scraps for the return trip back to Manning.
Another employee was Duane Bald…Earl remembers Duane climbing to the top of the elevator leg and then sliding down the grain spouts to temporarily patch the holes with burlap bags.
Earl also helped Orland run the corn dryers and at night he would suggest to Orland that he go home to get some sleep, but Orland would just lie down on the floor in the office to get some shuteye.

One of the many self-feeders that Earl filled on his route.
After many decades of working on various farms and mills, Earl retired in 1989. After retirement, Earl did odd jobs, such as mowing lawns, and also helped Jack Shannon paint houses and farm buildings.
Earl and his wife also traveled quite a bit. They had a topper on their pickup and would sleep in it. They traveled Niagara Falls, Yellowstone, Denver, Branson Missouri, and throughout the Midwest.
Jean (Earl's wife) worked at the Dime Store for 18 years, first for Al Martens and then his son, Gene, and later for Joyce Zubrod and Marsha Clausen for several years.
Marcella & Ed Knaack, Rita Saunders, and Bernice Nielsen were regular employees who worked with Jean. One of Jean's jobs was to clean the glass candy dispensers using ammonia water. It took Jean a whole day to clean all of them.
After leaving the Dime Store, Jean then went to work at the Manning Hospital in the dietary unit for nine years and then she retired. Loretta Handlos, Geniece Popp, Shirley McCollum, Ila Grimm, Selma Dalgety, and Bud Stahl were some of Jean's co-workers.

Earl & Jean - 2016 interview
More pix & information coming

Abraham Lincoln: "Philosophy Of Classroom In One Generation Will Be Philosophy Of Government In The Next."

An instructor at UC Berkeley argued that "rural Americans" are "bad people" who have made "bad life decisions" in a tweet that he has since deleted.
UC Berkeley instructor Jackson Kernion said that "rural Americans" are "bad people" in a recent tweet. Kernion, a graduate student studying philosophy, has taught ten courses at UC Berkeley over the past few years. The tweet, which was highlighted this week by Campus Reform, was deleted after it sparked criticism from other Twitter users.
"I unironically embrace the bashing of rural Americans. they, as a group, are bad people who have made bad life decisions. Some, I assume, are good people," Kernion wrote in the deleted tweet. But this nostalgia for some imagined pastoral way of life is stupid and we should shame people who aren't pro-city."
"It should be uncomfortable to live in rural America. It should be uncomfortable to not move," Kernion wrote in a follow-up tweet.



"If you have never used a pitchfork, then you have no idea how easy your lifestyle is."
Dave Kusel
The only time I ever unloaded manure this way was when the spreader broke down, but I have filled a manure spreader using a pitchfork many times when I was much younger - so I do have a little perspective of what it was like for my parents, grandparents, and on back generations and how they physically worked hard every day.

Other analogies:
If you have never used a pickaxe - as in the mining business
If you have never used an axe - as in the timber industry
If you have never used a washboard and wood-fired cook stove - as in mother/housewife
If you have never used a meat cleaver - as in a butcher
ETC.

When I was growing up and attending school, I remember several teachers telling us that there is much more to the world than our rural surroundings and that we need to get out into the world to see how much more there is...they knew that many of us would follow in the footsteps of our parents/grandparents and continue living/working in our rural surroundings and never realize there is more in life that is out there.
It is painfully obvious from statements made above that the "city" kids weren't being told by their teachers that there is much more to the world than just their city surroundings.

Veterans Day
November 11, 2019

Several inches of snow and coming record cold temps.
I simply can't keep up with all of the activities going on in Manning, but I hope to post this Veterans' program in time.

Marie JoAnn Burns


January 18, 1918 - November 11, 2019

John & Delores (Grimm) Balukoff - John was a brother to Marie
Marie Burns, age 101, of Manning died early Monday, November 11, 2019 at Senior Living of Manning.
Arrangements are pending at Ohde Funeral Home in Manning

I've stated this before about previous musicals and plays but I am always amazed at the hard work these students go through to prepare for the school plays.
While kids out for sports put in a lot of time and effort, I don't think the actors in the plays get enough recognition or credit for what they do...studying your lines and songs and then performing them in front of an audience takes a lot of courage. While you are in a group, you also are alone and if/when you forget a line or miss a note, you are the one who stands out at the time.
I definitely think this part of the school system prepares a student for life as much if not more than the scholastic aspects.
When I see so many young complainers in the news today, and then I look at these local students who put in so much effort with school events, I'm glad I live here in Manning and not in so many of those other communities who I think could learn something from our IKM-Manning school system.
Dave Kusel
Oh, Horrors!
It's Murder!
IKM-Manning auditorium
November 10, 2019
If you look closely at the podium above, you'll see the name of Jack Lorenzen. This podium is used at graduations and other school events. It was made in honor of Jack who served 3 terms on the school board. He also served in Korea from 1950 to 1952. He married 1951 MHS graduate Wava Lacy.
Jack died in 2004 - when these students were babies or not even born.
I think it is always important to explain why someone's name is on a plaque or honored in some way.
For the picture of the 2 boys above the podium picture - the one on the left (Logan Vonnahme wearing the John Deere shirt) is the grandson of Judy (Genzen) Jacobsen...I overheard him call Judy, "grandma" when she - was explaining his video duties for the musical. This kind of caught me off guard that Judy had a grandson in Junior High.
I remember Judy as a kid who lived with her family just east of our farm.
I also remember when Judy's grandparents, Virgil & Florence Genzen previously lived on that farm.
Many of the older family generations attended country schools of the area and some also attended Manning town schools.
Larry Genzen was my shop teacher at the old high school shop - below the gym.
Today, I believe our history is more important than ever - that everyone, young and old, need to think more about where they came from and who it was that gave us the quality of life we now enjoy.
Below I'll show you just a little of Judy's grandson's ancestral background who made it possible for his existence and the relatively easy lifestyle he now enjoys...also that he can experience and work in the digital world of videography.
I would encourage everyone connected to Manning to stop and think about their background and why they now exist and live in this community.
I was fortunate to have known everyone shown in the pictures below, except for Edward Genzen, who died before I was born.
Having known all of these older generations of the Genzen family and so many other older generations of other Manning area families had a big impact on my life...just like anyone else who grew up and lived in the Manning area their whole lives.
It's just that most people don't stop to think about history that way...it had an impact on us whether we realize it or not.

Logan Vonnahme
son of Danny & Taya (Jacobsen) Vonnahme - MHS 2007 and 2008 respectively

Bertha (Grimm) & Edward Max Albert Genzen
Great-great-great-grandparents

Virgil & Florence (Hinz) Genzen
Great-great-grandparents

Cynthia (Peters) & Larry Genzen
Great-grandparents

Judy Genzen - Grandmother
Solo Mime January 1987


Judy Genzen - Grandmother
FFA

Back: Janet, Paula, Judy, Barb, Bob
Front: Larry, Cynthia

Darlene (Genzen) Vollstedt, Larry Genzen - siblings

Larry Genzen

Larry Genzen, Betty Lengemann, Darlene Genzen 1952 Pep Club initiation
Betty was a neighbor of the Genzens - She is also the mother of Luann Langel who teaches at school.
Full musical coming - as I find time to edit everything.

Veterans Day Assembly
IKM-Manning gymnasium
November 8, 2019
Full event coming - as I find time to edit everything.

Tommy L. (T.L.) Henderson
Tommy L. (T.L.) Henderson, beloved husband, father and grandfather passed away at age 76 on Sunday, October 27, 2019, in his son's home in Austin, Texas, surrounded by his family and his dog.
T.L. was born on August 16, 1943, in Leon, Iowa, and was raised in the Clearfield and Lenox area where the Hendersons have farmed for five generations. Tom was baptized and was active in the United Presbyterian Church of Lenox. He excelled at baseball, basketball, football, and 4-H where he enjoyed showing livestock and being on championship state and national livestock judging teams. Tom graduated from Lenox High School in 1962 and continued his education at Iowa State University where he earned a Bachelor of Science degree in Animal Science in 1967.
Tom and Cheryl J. Rickers were married on November 24, 1968, and raised two sons, Ty Thomas and Cole Thomas now both residing and working in Austin, Texas. Ty is an Associate Professor at the University of Texas. Cole, a former Army officer, is a computer software director.
Tom loved music and his country. He was a member of Iowa State Singers and Men's Glee Club. He also sang with Der Manning Liederkranz, a German barbershop chorus and numerous church choirs. He particularly enjoyed singing the "Common Doxology" before meals, singing "God Bless America" at Rotary meetings, Christmas caroling with the Henderson sleigh bells, and entertaining his family on long road trips before the invasion of personal electronic devices.
After a forty-year professional career in agricultural lending with Iowa and Colorado banks, T.L. and Cheryl retired to country living in Burnet, Texas, in 2014, where Tom loved tending to the property and working outdoors with cattle and his horse. Burnet was just close enough to families in Austin to enjoy abundant time together.
Seldom seen without boots and a cowboy hat, T.L. was a Christian man who never met a stranger. Within a few minutes of meeting someone, he was engaged in conversation about agriculture, history or education. Because of this interest in people and service, community involvement was a mainstay in Tom's life. As with all other communities in which he had lived, he quickly assimilated into life in Texas. He was a member of Rotary, the ROMEOS (Real Old Men Eating Out - a First Baptist Church men's group), Burnet County Historical Commission, City of Burnet Historic Board, and Burnet County Heritage Society.
T.L. is survived by his wife of 50 years, Cheryl J. Henderson of Burnet, Texas, two sons and four grandchildren: Ty and Kate, Evan Porter (14) and Ellis Andrew (10) of Austin, Texas; Cole and Kristen, Lenox James (3) and Estel MaeJean (1) of Austin, Texas. Other survivors include a sister, Judy Henderson Teig of Norwalk, Iowa, a brother, Bill Henderson of Clearfield, Iowa, and his "baby" sister, O.Kay Henderson of Des Moines, Iowa. T.L. was preceded in death by his parents: Guy Porter Henderson and Mary Louise Arneal both lifelong residents of Clearfield and Lenox, Iowa.
A Memorial Service will be held at First Baptist Church in Burnet, Texas on Saturday, November 16 at 10:00 AM with Pastor Doug Lindley presiding. Burial will be in Lenox, Iowa at a date to be determined.
In lieu of flowers, memorial gifts can be made to Hill Country Community Foundation PO Box 848 403 E. Jackson Burnet, Texas 78611 on behalf of Burnet Rotary Scholarships.
Tom loved God, his family, his Scottish heritage and animals - especially horses and dogs. He often told his sons to "Be productive citizens" and "Be as good as your dog thinks you are." Condolences may be offered to www.clementswilcoxburnet.com Arrangements entrusted to Clements-Wilcox Funeral Home, Burnet, Texas.
---
1983-84 Bowzer the Bulldog made his first appearance at Manning schools athletic events.

Tom Henderson of the Trust and Savings Bank spearheaded the project.
1985 Red and Black Day at the Manning Senior Citizen's Center: "Bowzer" (Lissa Haubrich), Paula Halbur, Jodi Collison (cheerleaders); Norma Bjorkgren, Lois Stribe, MCS site managers.

Cheryl Henderson

Cole Henderson 7 months, Tyler Henderson 8 years
1981 Der Manning Liederkranz

Back: Larry Genzen, Larry Schultes, Mike Ferneding, Tom Henderson, Gordell Lamp, Keith Kelderman
Middle: Dick Crandall, Lester Joens, Leroy Schultes, Paul Hiatt, Duane Monson, Art Rix, Ron Halbur
Front: Melvin Renze, Claus Bunz, Ray Pratt, Wesley Nulle, Warren Puck, ??
Director Rebecca Noble

early 1990s Back: Leroy Schultes, Tom Henderson, Gordell Lamp, Ron Halbur, ??, Keith Kelderman
Front: Ray Pratt, Duane Monson, Kenneth Puck, Warren Puck, Claus Bunz, Melvin Renze, Larry Genzen

In Memory of Leroy Venteicher


December 28, 1938 - October 30, 2019

Leroy Venteicher, age 81, of Southern California, passed away on Wednesday, October 30, 2019, in California.
Mass of the Christian Burial will be 10:30 AM on Saturday, November 9, 2019, at Sacred Heart Church in Manning with burial in Sacred Heart Cemetery in Manning.
Visitation will be from 9:00 AM to 10:30 AM on Saturday at the church.
Ohde Funeral Home in Manning is in charge of arrangements.

Son of Edward and Loretta (Kasperbauer) Venteicher

LeRoy Venteicher MHS 1956
1956 MHS graduates: Janice Ahrendsen (salutatorian), Gordon Anthony, Carol Antone, Roger Barten, Gerald Beck, Robert Beisch, Dorothea Brus, Karen Carstens, Virginia Dammann, Deanna Donaghu, Delores Eckholdt, Roselle Ehlers, Mardella Friedrichsen, Robert Froyd, Beverly Genzen, Larry Genzen, Emil Grau, Roger Hagedorn, Allen Hargens, Roger Hinz, Larry Hodne, Darryl Jahn, Roger Joens, Roger Koepke, Janet Kuhl (valedictorian), Janice Laurinat, Shannon Mahnke, Allen Mohr, Joyce Nulle, Cynthia Peters, Ronald Peters, Janice Petersen, Dennis Ramsey, Noreen Kay Ramsey, Myrene Rowedder, Merlene Saunders, Raymond Thielen, Constance Trella, Eleanor Trella, Janice Vehrs, LeRoy Venteicher, Marcella Wanninger, Richard Wellendorf, Larry Witt
1956 former students: Erwin Barkalow, Nancy Dales, Larry Daugherty, Richard Enenbach, Verna Ford, Alan Friedrichsen, Rosemary Fritz, Art Fuller, Charles Fuss, Edwin Groppe, Jr., Ione Hicks, Roy Hinze, Michael Kellogg, Marlene Kinney, Sandra Lacy, Roger Littell, Paul Malven, Charlene McLaughlin, James McMahon, Sandra Mishler, Lila Nulle, Bill Porter, Jimmy Rohovit, Norma Rostermundt, Joyce Spence, Roy Stark, Brian Travis, Bobby Welker, Charles White, Dorothy Wiemann, William Wyatt

In Memory of Bonita "Mitch" Robinson


August 7, 1943 - October 30, 2019

Mitch passed away on Wednesday, October 30, 2019, at Manning Regional Healthcare Center in Manning.
Funeral services for Bonita "Mitch" Robinson, age 76, of Manning, will be at 10:30 AM on Monday, November 4, 2019, at Zion Lutheran Church in Manning.
Visitation will be from 4 PM to 7 PM on Sunday, November 3, 2019, at Ohde Funeral Home in Manning. Interment will be at a later date in Manning Cemetery.


From the 2006 Manning Quasquicentennial book
Scott is the son of Sid and Caroline Robinson and is a native of Kearney, Nebraska. Bonita "Mitch" is the daughter of Henry and Lydia Buckhammer and is a native of Bayard, Nebraska. They both graduated from Kearney State College, now the University of Nebraska - Kearney, in Kearney, Nebraska.

They were married on August 6, 1966, and moved to Manning that fall due to their employment in the Manning Community School District. Scott taught junior high and high school social studies and coached football, boys' basketball, and golf. Mitch taught junior high language arts. They both retired from teaching in the spring of 1999 after thirty-three years in the Manning school system.

Scott continues to adjust crop hail for Square Deal of Allied Insurance and continues to coach high school golf. Mitch works part-time for Dr. Robert H. Vonnahme Chiropractic.

The couple had two children. Tiffany Jane was born August 18, 1969, and Matthew Scott was born January 8, 1971. Matthew died of leukemia on October 1, 1972. Tiffany graduated from Manning High School in 1987 and attended Kearney State College for two years before transferring to Iowa State. She graduated from Iowa State with a Bachelor of Science in elementary education. She has been employed with Vision Care Clinic, PC since 1999. Tiffany married Jeff Carson a native of Bloomington, Minnesota, on November 4, 2000. Jeff is the utility manager for Manning Municipal Communication and Television System Utility.




Tiffany Robinson and Virginia Stoberl

Scott Robinson and James Murpny

Mitch teaching at school

In Memory of Eugene Case


May 4, 1926 - October 26, 2019

Mass of Christian Burial for Eugene Case, age 93 of Manning, is pending at Ohde Funeral Home.
Gene passed away on Saturday, October 26, 2019, at Accura Healthcare of Manning.
Eugene J. Case
Inducted into the Army May, 1944
Trained at Fort Hood, Texas
Served in the 27th Infantry Regiment, 25th Division
Medals: Southeast Pacific (Luzon & Japan), Purple Heart, Philippine Liberation
Discharged on September 1946



---
A week after his eighteenth birthday, Eugene "Gene" Case was drafted into the United States Army. That was in the month of May 1944. A Logan, Iowa, native he left his home town with three other area draftees, LeRoy Franklin Weber, Clinton Ring, and Glen McWilliams for Leavenworth, Kansas, where they stayed overnight. The next day they were sworn into the service. Gene was then sent to Fort Hood, Texas, for three weeks of basic training before going on to Fort Ord, California. He was assigned to the 25th Division, 27th Infantry Regiment and shipped out, just two months after he had entered the service, to Vella Lavella in the Philippines.

Gene Case - Fort Hood

When they arrived at Vella Lavella, the men were dropped on ropes from the ship into the water near a very small island just off Vella Lavella. They then waded in about three feet of water about one hundred feet to their destination. When daylight came they could see the area had a very hilly terrain that was surrounded by sandy beaches as far as the eye could see. Vella Lavella was called a "secure spot" because it was controlled by the United States. There were, however, Japanese snipers who were still hiding in caves in the hills. Gene's infantry was to perform a mop-up operation to rid the area of these snipers. Gene was trained for the Infantry using automatic machine guns and was given a Brownie BAR (Browning Automatic Rifle). This was a gun that could fire twenty rounds automatically and had the most fire power of all automatics. There was just one of these guns issued to each platoon.

Vella LaVella Island map: Landing area is marked by the arrow.

Even though the island was considered "secure" there were still around 150 Japanese soldiers stranded on this island who needed to be expelled. Gene added, "When we waded ashore we were met by Father Tim who was in charge of the local native resistance. They were given weapons to assist in the search and capture of the Japanese snipers still hiding out."

When finished in Vella LaVella the men caught up with their main units in New Guinea and headed for the Philippines in 1944. They landed in Lingayen Gulf on the west side of the islands where there was light resistance. They fought their way across the central plains through small burrows and rice paddies where there was little cover. Their destination was the deserted Agricultural College. This college had been used to train Filipinos in the field of agricultural and was important as a school to improve water buffalo for use as food and as draft animals. There were few bombing attacks as they marched across the plains because the U.S. Navy, in a battle near New Guinea, had destroyed the Japanese navy in 1943. Five hundred Japanese ships were destroyed at that time; therefore, the Japanese had no ships to carry supplies to the area or on which a plane could land to carry in supplies.
Lingayen Gulf: X marks the general area the ship was anchored for the troop landing.
The men left the Ag College and went north on a route called Highway 5. This was merely a cow path as the fighting had mostly destroyed the road and the area around it was dense jungle. The Japanese were dug in at what was called the Pimple beside Balete Pass just south of Santa Fe, the summer capital of Luzon. The commander told B Company to take the pass.

Balete Pass: before the road was damaged by the war - Highway 5 at the base of the large hill.

The men had to march up the mountains because the tanks could not clear the jungle area. The first platoon went up with thirty-nine men and came back with thirteen. Fortunately Gene was among these thirteen. They next moved along Wolfhound Ridge taking that area and from that time on the 27th came to be known as the Wolfhounds.
Wolfhound Ridge is circled top center of map.
(As I was visiting with Gene Case about this sword shown below, I asked more details as to how he acquired it...all of a sudden his facial expressions changed and when I asked more about it I could see this was an area he did not want to go into.
Based on his statement above at Wolfhound Ridge, that he was among the 13 out 39 who returned to base alive - it was either him or the Japanese soldier in close combat.) Dave Kusel
Japanese Officer's sword retrieved by Gene after a battle on Wolfhound Ridge, Luzon, May 1945. Gene was allowed to bring this captured item home after the war.
One of the most admired generals in this area was General James Leo "Dusty" Dalton II. Gene and several of the men were on duty in the area of Knobby Ridge when General Dalton and a group that he was traveling with came by. Gene told the general not to continue on that path because there were snipers there; however, the general and his men decided to take the road anyway. A sniper killed the general. Gene was the last man to talk to this famous man who was loved and honored by the troops.

Funeral procession for General Dalton on Luzon, two days after his death.

A memorial was built in the Philippines to honor General Dalton. Gene was invited to go over for the fifty year rededication of the memorial, but at that time was not able to make the trip.

General Dalton (left) greets General Walter Krueger on Luzon.

There were a lot of firefights after that and in eight days Gene was injured with shrapnel throughout his body and the loss of his teeth. He was hospitalized for five days and then sent back to his unit where he stayed for five days. They then shipped out of Lingayen Gulf and headed for Japan. Their journey was a long one. They were first held up by a typhoon off Okinawa and while waiting there to go on, the Atomic Bomb was dropped. The men were held up in the ocean for over a month and then couldn't unload. A few men at a time were given passes to go ashore on small boats.

SS Marine Serpent: ship Gene was on in the Lingayen Gulf before they landed in Japan.

In an excerpt from a letter written to his parents on October 19, 1945, Gene tells of one of these times.
"I have been on this ship now for over a month and still have no hope of getting off as far as we know… Well, I got a pass into Wakayama on Honshu island… It is a strange feeling indeed to walk down the streets of their cities meeting them after fighting with them and shooting at the sight of one." Gene continues telling about the city. "It is definitely the most crowded area I was ever in, worse than Manila and living conditions are extremely poor, although most are well dressed. There are a number of factories, although most have been bombed. You can see it was highly developed and that the nation had quite a lot of industries and well able to take care of itself."

Kagamihara Airport (dot in center of Japan map).

The men were finally sent to Kagamihara Airfield in Nagoya, Japan, on December 23, 1945. On December 24 there was roll call, calling the men who were to be shipped back home on the 26th. One of these was Gene, but instead of going home, Gene ended up in the hospital with blood poisoning from shrapnel that had moved. He spent three months in the hospital at Kagamihara in southern Japan where he was treated by American doctors. When he got back to the 27th Infantry, his orders had been sent back to the states with his squadron so Gene was detained with no orders. For about five months he basically got supplies for the company and, with two other men, were the security for General Charles Mullins' quarters and the fuel supplies. There was not much activity. Gene finally made it back to the states in September of 1946. He went back to Logan for a short time and then spent time in the hospital in Des Moines when another piece of shrapnel moved, and he again had to deal with blood poisoning.

Gene was honorably discharged from the army and during his time in the service had received the Purple Heart, the Bronze Star from the U.S. Army with two ribbons with V for valor, a Bronze Star for serving in the Asiatic Pacific Theater, and the Bronze Star with two ribbons from the Philippine Government, the second highest military award.

Ramona & Gene Case

In 1949 Gene married Ramona Kimmen from Earling, Iowa. They moved to Manning in 1951 where he was employed as a salesman for Manning Creamery. After his employment at the creamery, he worked many years for R.C. Booth Enterprises until his retirement. The couple had three children. Linda lives in Keysport, New Jersey. Son Robert resides in Horizon City, Texas. Their daughter Jeanine was killed in a car accident when she was in her late forties. The couple recently moved from their home and now resides at Willow Creek Apartments on Center Street in Manning.
Linda MHS 1968

Bob MHS 1969

Jeanine MHS 1973
Gene's family has a history of patriotism and service. His brother, Frank Case, served during the Korean War. His father, Victor Case, served during WWI in the Transportation Corps in the Army as a truck driver. Victor was honorably discharged February 1919.
Robert Christensen (Kimbalton), Mr. Dapino (Chicago), Gene Case at Kagamihara Airbase in Japan.

Gene in his fatigues while on the airbase.

Gene with an adopted puppy found near the airbase.

Gene with a Japanese boy on the Kagimahara Airbase.

The barracks in the background were used by Gene and two other Army comrades. They had cement bathtubs in each room which were a luxury considering what they had prior to this time. Their duties while on this base were to guard the fuel supplies and other basic operations of the base.



2004 Plaza: Ruth Soll, Leman Ehlers, Glen Jensen, Art Fielweber, Gene Case
August 17, 2003 dedication of Veterans' Memorial Wall


Gene Case raised the flag - boy scouts salute

Kami Hinjosa & Gene Case - 2004 Legion Hall
1981 Ceremonial Team - Manning Centennial

Back: Louie Hammer, Louie Boell, Dale Dammann, Paul Vollstedt, Calvin Stammer, Lloyd Borkowski, Herbert Bruhn, Joe Bauer, Ronald Schilling, Jack Borkowski, Henry Willenborg Jr., Robert Tank
Middle: Raymond Pratt, Hugo "Shorty" Dammann, Gene Schatz
Front: Lyle Hansen, Robert Wegner, Kenneth Jensen, Chuck Moore, Lester Joens, Wesley Nulle,

Gene Case

It NEVER ends in Manning - SOMEONE is ALWAYS doing SOMETHING to IMPROVE things for the community of Manning!!!
---
The Cleaning Chicks
Donna was 1979 MHS graduate, Donna Sturm
Lisa was 1980 MHS graduate, Lisa Phillips
---
Honoring Our Veterans
November 9, 2019
Another amazing example of the Manning Community's dedication to Honoring Veterans!
---
Third Annual "Pack the Pantry"
October 22, 2019
Another amazing example of the Manning Community's dedication to HELPING others!
When one of the members of the Knights of Columbus was complimented for their efforts to help with the pantry project - he told me to make sure to tell everyone that what they did with their team's effort would NOT be possible if it wasn't for the community support of their own fundraisers they have for their own church group.
This is a perfect example of humility by a volunteer who gives the credit to others, something that is really lacking in today's society.
This same insight can be applied to the other groups, businesses, and church organizations who participated in this project.
IF it weren't for the citizens of the Manning area, and surrounding communities, who pay a business for services, or donate to their church or organization - it would not be possible for these groups/businesses to donate the money and participate in this tremendous fundraiser to help other people.
More pix and information coming
---
Manning Food Pantry
Did you know that in 2018 the Manning Food Pantry served 624 individuals and 296 households?
Please join in the fun, competitive event Pack the Pantry to help donate to our local food pantry that serves the IKM-Manning School District.
Event Information:
Tuesday, October 22, 2019 3:30 PM Heartland Market
Please contact Kara Havick at khavick@manningins.net or Katie Wall at kwall@manningins.net to sign your team up or with questions you may have.
On behalf of the Manning Rotary, thank you in advance for your participation!

2016 IKM-Manning grade school kids help stock the pantry


IKM-Manning grade school kids help stock the pantry


IKM-Manning grade school kids help stock the pantry
A perfect example of how the IKM-Manning area youth are taught about helping other people.
---

Looking for a business location in an award-winning downtown district?
Check out these commercial real estate opportunities available in Manning.
Contact Ron Reischl for more details.

How to Help Manning
June 4, 1903
Praise It.
Improve it.
Talk about.
Trade at home.
Write about it.
Be public spirited.
Tell of its business men.
Remember it is your home.
Take a home pride in it.
Tell of its business resources.
Tell of its natural advantages.
Trade and induce others to trade here.
When strangers come to town use them well.
Look ahead of self when all the town is to be considered.
Don't call your best citizens frauds and impostors.
Support your local institutions that benefit your town.
Help your public officers do the most good for the most people.
Don't forget you live off the people here and should help others as they help you.
Don't advertise in your local paper "to help the editor," but advertise to help yourself.
Don't forget your local paper is always working to build up your town - it earns your subscription.
Main Street Manning - Main Event November 8
Another amazing example of the Manning Community's dedication to HELPING others!
The 7th Annual Main Event for Main Street Manning, hosted by Main Street Manning's Organization Committee, is scheduled for Friday, November 8, 2019, at the Hausbarn Conference Center. This annual event is the primary way Main Street Manning raises funds to support the mission of the organization and make Manning a better community in which to live.
Door open for social hour at 5:30 pm.
The meal, catered by Two Palms Grilling of Audubon, will be served at 6:30 pm.
Chris Muhlbauer & the Raccoon River Boys will be providing the entertainment beginning at 7:30.
Just as in years past, there will be a both a silent and a live auction.
The Organization Committee would appreciate your support by donating an item(s) for the auction(s). The donation(s) could be from you as an individual OR a donation from your business.
Tickets are available at Manning Pharmacy, First National Bank & Templeton Savings Bank. The cost is $30/person.
If you are interested in purchasing a table of 8, we ask that you call the Main Street office at the number below so I can better track the sales of a full table.
We will be also be recognizing the 10 year anniversary of Main Street Manning!
The Organization Committee strongly encourages you to buy tickets before October 25. This allows the committee to give a more accurate count for food to Two Palms Grilling.
Looking forward to your support of Main Street Manning & to seeing each of you on November 8!
Jean Voege
Executive Director
Main Street Manning
307 Main Street
PO Box 261
Manning, IA 51455
712 - 655 - 6246
mainstmanning@gmail.com

MANNING
January 1, 1914
When it comes to tooting ones own horn Manning's citizens have it on the citizens at other towns, the size of Manning in many ways.
In the first place there is no town or community in Iowa more prosperous. This is shown by the fact that Manning has three excellent banks, all prosperous, and all holding more deposits than the banks in any town the size of Manning.
Manning's resources are further shown by the immense amount of produce handled in the produce house here, no town of its size handling more produce. During the past month at times there were more than fifty people on the pay roll. What town the size of Manning can show a better report.
Manning's flour mill has a reputation in this part of Iowa second to none. Running throughout the year, day and night, with almost a hundred towns in Iowa handling the Manning Flour, the company is to be congratulated upon their showing.
With the added watermains just completed Manning can boast of its water supply and fire protection. No town has a better protection. Also Manning's Electric Light Plant has few equals in Iowa in towns the size of this.
The Fire Department of Manning has no equal. No town in Iowa has ever been able to make the showing it has made. World records are the pride of the local fire department.
When the Manning Creamery Co. gets its new machinery, the town will have a business founded upon rock, and one that will surely grow to be one of the noted businesses of Iowa.
While some are opposed to the saloon in Manning, credit must be given for a saloon run according to law, and free from the troubles that oft-times comes to the saloon proprietors. Ten men find employment throughout the year, receive good wages and live like other citizens above suspicion. Little complaint can be had the way Manning's saloon has been run the past year.
From the business standpoint all the business, and professional men have enjoyed a good year, each feeling that he has tried to do his part to make our little city one of merit worthy of the highest praise. It is the cooperation of all, farmer with city man, that makes us what we are, a prosperous and happy people.

I realize the writer of this article could have gone on and on with many other points of interest in Manning at that time, but it does surprise me that they did not mention the 3 railroads - Northwestern, Great Western, and Milwaukee companies.
Most big cities didn't have 3 different railroad companies serving their communities.
Dave
An amazing time to have observed in Manning with coal operated locomotives chugging through town!
BUT not a time to live in because of all of the very demanding physical work and lifestyle to survive.

Great Western on the left, Northwestern on the right, with the Milwaukee in the distance.
This photo was taken from the Milwaukee Viaduct where the original tracks were that crossed what is now Highway 141 prior to 1915 and shown below.
This Viaduct was removed sometime after the flood picture above was taken - maybe into 1916.
Gerhardt Voge told me about they dynamiting they did to remove some of the huge concrete bases during later years. This was probably sometime in the 1930s - he never specifically mentioned the year when we were talking about it. Gerhardt passed away earlier this year, just shy of 97 years old.

History may not be important to you but it is IMPORTANT to the world.
As we continue to lose our relatives, friends, and neighbors - at the time of their deaths that importance hits home.
Later on I'll hear the children/relatives of the deceased tell me they wished they had asked more questions - talked more with them, and had them identify the old family pictures...now those people are gone and they took with them the "library" of their lives.

Even though billions of pictures are being taken today, someday most of them will disappear, just like so many of the old historic printed pictures. Since digital pictures are a "dime a dozen" today with people constantly taking snapshots, they aren't categorizing and identifying most of them.
When the people who took them and those who knew the people in those pictures are gone - most of those digital pictures will be unidentified and end up just like their hardcopy predecessors of the past with no information and the ones that weren't deleted or lost digitally will end up being erased from the digital storage device.


Julie, daughter of Dan & Lois (Wilhelm) Peters is looking for pictures of the Wegner family - especially of Henry Wegner her great-great grandfather (father of William Wegner). Henry died February 6, 1907 and is buried in Manning. His wife was Margaretha (Hilbert) Wegner.

Please e-mail me if you can help with the Wegner family pictures.

58 years of fundraising!
Another amazing example of the Manning Community's dedication to HELPING others!
Manning Community Chest

It is the LITTLE things in life that make a BIG difference.
I always admire the people of the Manning area who donate in various ways to help our school, the students, and the community.
Without looking it up to find the exact year, the After Prom Parties began at the Rec Center sometime in the mid-1980s with Bruce Beasley as director. I even video-taped some of them while volunteering for the event.
History shows us that Prom tends to be a time when students will "celebrate" too much and then have bad car accidents.
Fortunately we have a community that enthusiastically oversees the welfare and safety of our school students, and works hard to help them become good and responsible adults.
I am amazed at how many people donate tons of refundable cans and bottles for the After Prom Parties.
Originally pallets were wired together and this storage area was always full of bags.
Then recently, thanks to Gene Steffes, he donated his "Jail" for use as a storage place.


Gene's "Jail" and the original pallet storage on the right.


October 4 - emptied sometime before the 16th

October 16 - Full again with bags on top!
Truly GREAT AMERICANS in Manning!
An example of another project where people/groups donate is for the statues on Main Street. Because projects like this are so common, many locals don't even notice anymore, but trust me, many visitors and former residents who come to Manning are in awe at what this little town can accomplish.

Recently placed statue on the north end of Main Street.


Donated in memory and honor of Adam Soll - son of Malia Hansen and Allen Soll

Which country contest


Click to see which 3 countries the sets of pictures feature.

IKM-Manning vs Alta Aurelia
October 11, 2019
More pix coming as I find time

My Manning Veterans' database of names just keeps growing...
While I was trying to figure out which society Frank Pruter was attending in Manning (as mentioned in his diary below), by looking at the History of Manning 1898-1900 book and while looking for the initials in the Society section, I again noticed the GAR article that I hadn't read for over a decade.
I noticed several OCR errors with periods, commas, and saw a couple of misspelled names - all of a sudden I realized I never compared the GAR names in this article to my GAR Veterans web page database.
Now I have 7 more GAR Veterans added to the web page database: A. Cully, Henry Farrell, M. Hanchett, C.J. Hawkins, B.J. Jenkins, W.H. McVey, H.C. Williams.

http://www.davidkusel.com/veteran/hframe.htm


Then while helping Mona on her Rudnick/Reickman family tree, I ran across a short Monitor article in my database about Otto Rudnick who served during WWI.
I couldn't find an Otto Rudnick who matched the era to have served but I found a Reinhardt Otto Rudnick whose age matched perfectly. So I e-mailed one of my Rudnick helpers and she confirmed that this was the Otto I was looking for. She also added that he died from the Spanish Influenza in 1918 and that she did not have any pictures or military information about his service.

http://www.davidkusel.com/veteran/hframe1.htm

So I'll continue to look for and gather names, pictures, and information for more Manning connected Veterans. I still hope/plan on publishing a Manning Veterans' book but as long as I have hundreds of names with no pictures and/or information and as long as I keep finding new names on a consistent basis I'll do what I do best which is to find, collect, and then digitize Manning's history before it is all gone.

Some people will think I'm crazy and others will think I'm a fanatic when it comes to preserving Manning's history but I picked up these tubs (down below) full of old and very old family/Manning connected pictures and now have them to scan.
They are from the Russ & Linda (Meggers) Frank family. From 2000 through 2007 I worked with Russ & Linda to take home one box/scrapbook to scan, then brought it back and went over those pictures with Russ & Linda to get IDs. Then I took another box home, and on and on at various times for 7 years.

This was during the time I was working on the Manning Quasqui history book project and starting the Manning Schools history book project, so I wasn't able to scan all of the Frank pix and I know I didn't get to every box they had with their treasure trove of historical pix.
So I asked Russ & Linda's children if I could go through them this winter. They were happy to let me borrow them to go through things again...they said they were just basically storing them for now.

Other than the Hoffmann collection I've worked on from Dean Hoffmann - the Frank collection is the biggest one I've run into and worked on.
To me it is like candy to a kid - I just drool when I can go through old precious history like this...

The tragedy is that most of these old family collections have been thrown away over the last 4 decades or parts of them divided up and taken to the four winds by various descendants of a parent/grandparent who died.

When I ask someone if I can go through their old stuff and scan those things, some won't because of various reasons, others will offer the scans they have made, or make hard copies, but for whatever reason won't let me scan them into my database...then years later I find out the next generation just threw them away or lost them one way or the other.

I've heard the "we won't throw them" comment from just about everyone I contact, but sadly I end up being correct about most collections ending up in the trash heap of history.

8 tubs for me to scan this winter...
The baby picture is of Clinton Moore, the top right picture is Russ Frank in his uniform, the bottom Lyden Studio picture of a lady is unknown.

Kinderfest June 16, 2019
where past and present meet
From the very beginning of Manning's existence in 1881, the citizens realized that all work and no play would not make for a quality of life needed for a healthy community.
So in the fall of 1881, the very first event to celebrate the life of the community and entertain the kiddies was called the "Thanksgiving Hop."
Then each year thereafter an annual event was held specifically for the children and on February 9, 1882, the Manning Schuetzen Verein (incorporated under the State of Iowa laws on April 11, 1879) officially organized and later in the year held the first Kinderfest (children's festival) which has continued each year except 1 year during WWI and 2 years during WWII...While probably debatable and maybe not provable, Manning's Kinderfest can lay claim to the longest consecutively run community event in Iowa.
While there were much older community events around the state, they eventually died out.
Today, we have a few children and their families living here whose great-great-great-grandparents attended Kinderfest in their day.
Here are a few more sneak preview images - later on I'll add the full complement of pictures and some background information about them.

June 17 2:00 p.m. Rain

It is always amazing how we usually get a threat of rain during Children's Day...sometimes it will rain right before or at the end of the day, but there were very few Children's Days that rained out.

Manning Hillside Splash


Click for a printable flier

In January of 2018, I created this historical perspective linked below about recreation in Manning and also information and graphics for the current proposed project for the Rec Center.
It shows how projects don't get done overnight and also how very important volunteers and donations are to every project.
Update on the Hillside Splash project
On May 15, 2018, the city council approved $400,000 in matching funds for the proposed Hillside Splash project. JEO Consulting has been working on design ideas and a proposal to complete this project in 3 phases.
Phase 1 will begin in 2019-20 with construction beginning in 2020-21, or as soon as funds are raised.
A zero-depth pool with some play features are planned in phase 1, with the slide aspects in phase 2, and a spray pad for phase 3.
Click on the link below to see some very interesting history on how Manning achieves so many amazing things and is now working on another unique project.
Manning Hillside Splash 2019 update

Oh the Fun of playing in the Sun (1968)


1909 cartoon about 2 boys nabbing their friends' clothes while "skinny dippin.'"

There are so many ways to preserve and present history...pictures, video, audio, written words, and sadly, in many cases - nothing is done so individuals and events just disappear completely over time.
In 2016, I sat down with Orland to get his military story and also his "Manning" story.
Below is a link to one of the audio sessions I had with Orland. I'm using this audio and other sessions to create a story about Orland's life...
One thing nice about capturing audio is you get to not only hear the voice of the person featured but you get to hear his laugh and inflections in the way he uses words.
The audio is about 1 hour long. I removed some of the dead space and less important parts of the conversation and hope that you will take the time to listen to Orland talk about some of the highlights about the Manning Ag Center history.

Orland Fara remembers...February 2016

An observation I made during Orland's funeral was the lack of attendance by business people and Manning citizens in general. I realize many of them paid their respects at the viewing the day before and the church is relatively small but having attended funerals for 50+ years and knowing Manning history...society has changed a lot - it was quite common when a businessman passed away years ago that the businesses on Main Street closed down during the funeral and most of the owners attended the funeral.
Here are just two examples.
Ulysses L. Patton
July 30, 1908
ONE OF OUR OLDEST PIONEER CITIZENS PASSES AWAY LAST SUNDAY AFTERNOON.
Was a Member of the City Council for Fifteen Years and on School Board for Nine Years.
Mr. Patton has been in the stock business in Manning for a number of years and was associated in the business with his son, Dwight, at the time of his death. As a token of the esteem in which Mr. Patton is held by the business men here every place of business in the city was closed from 10 to 12 o'clock, during the time of his funeral and all public work was suspended the entire day.

John Frahm, Prominent Business Man Died Tuesday
Entered Into Rest May 28, 1940 At Home Manning
The spacious funeral home and every, available place around the premises was occupied by friends during the services. Every business place in town was closed in his respect during the services.
The deceased leaves many memories and some heritages which will endure through Manning's history. He was one of the towns leading citizens; a man of pleasing personality; jovial; kind and honorable. He was a good friend to have and he had a host of friends. The Chamber of Commerce, Manning, 3-Mile House and 5-Mile House Schuetzen Verein, of which he was a member, and other organizations always found him a willing worker and liberal giver. The town and community will feel his departure in losing a faithful helper and progressive citizen. He was a faithful husband and a kind and loving father in his home and gave himself unselfishly for the comforts and good of his family.

Military honors

Another reason why more citizens should have attended the funeral was to honor and show respect to Orland for his military service...a Veteran of the Korean War.
Now these comments are solely my own and not intended to judge/criticize anyone but just as an observation of change over the years.
Orland Fara


June 25, 1931 - April 22, 2018

Visitation Wednesday April 25, 2018 , 3:30 PM - 7:00 PM at Ohde Funeral Home, Manning
Funeral Service Thursday April 26, 2018, 10:30 AM at First Presbyterian Church, Manning
Visitation resumes at church at 9:30 AM.
Interment with Military Honors will follow the funeral at the Manning Cemetery
More information and pictures coming...

Please visit the Manning Exchange for local news, articles, and information...a work in progress.

Many upcoming events.

Korean War Veterans continues


There are lots of Manning Veterans of the Korean era with no pictures or information.
Will you be in the Manning Veterans' book???
Unless more post-WWII Veterans come forward there will be a lot of 1946 to present day Manning connected Veterans missing from the book.

For those of you who are occasional visitors to the Manning Exchange - please make sure to click on the "archived articles" section where previous featured stories are kept.

Click to visit the Manning Exchange

1 example from the Logeland Studio wedding packets.

There are still quite a few Logeland Studio wedding packets available.

Click to read about this important project.
It will help to financially support the Manning Veterans' history book project.

What makes up a community?
Just ONE person
who is a son or daughter
who is a brother or sister
who has a school chum
who is related to someone in that town
whose friend has a friend in that town
whose friend is related to someone else in town
who may have moved away but still thinks of the place they grew up as home
We would like to hear from you, the "1983 Leaders of Tomorrow" who have relatives and chums in your hometown of Manning, Iowa.
In their own words
Attention "1983 Leaders of Tomorrow"


Who is the sister of the meteorologist linked below?
Click to see the answer in her own words

Who grew up on a farm south of Manning, has chased tornados, and is now a meteorologist for the National Weather Service?
Click to see the answer in his own words

I have been receiving questions from various "1983 kids" about what type of information we would like them to write about.
Please read through the meteorologist's story to get ideas for you own personal write-up.
Then send me an e-mail so we can work out your story.

Note: Your story does not have to be as thorough as found at the link above but at least send us a couple paragraphs to bring us up to date from 1983. Here is the DIRECT link to the 1983 web page.

Parents of the "1983" kids - please encourage your children to send in their updated information and any pix they may want to include.
Sometimes a little nudge by mom or dad will get the ball rolling!
Each 1983 "Leader of Tomorrow" has interesting family history.
Here are the names of the "1983 kids" who we are looking for an update from...
Aaron & Courtney Potthoff, Adam Croghan, Andrew & Amanda & Brandon Puck, Alex & Abbey Ranniger, Allison & Megan Keese, Angela & Heather & Michele Hass, Angie & Alan Irlbeck, Bradley Christensen, Bryan & Nathan Rohe, Chelsea Souter, Christin Ann Fara, Christopher Wegner, Cole & Ty Henderson, Dale & Vanessa & Derek Hargens, Daniel Wayne Tibben, Daniel & Janelle Stribe, Dawn & Derrick Rohe, Dawn & Michelle Willenborg, Elizabeth & Jamy Zinke, Ericka & Andrea Ehlers, Gary & Beth & Tim Ferneding, Heather & Jessica & Jimmy Switzer, Jackelyn McKeighan, Jamie Jo Irlbeck, Jeffrey & Joey & Jeremy Irlbeck, Jeffry & Kelli & Jason Lorenzen, Jeremia Rex Macumber, Jennifer & Jason & Renee Knueven, Jennifer & Jeremy Misselhorn, Jeremy Puck, Jessica Rasmussen, Jill Kienast, Joe Stein, Joseph & Mackenzie Hinners, Kasie & Andrea & Amy Lorenzen, Kenzie Kae Kerkhoff, Lauren & Shad Bauer, Marte Wanninger, Matthew & Mandi Weitl, Melissa & Angie Pfannkuch, Michael & Amy & Jeremy Kasperbauer, Michael & Michaela Hargens, Melissa & Michaela Vinke, Michael & Matthew Siepker, Michaela & Crystal Ehlers, Natasha Vonnahme, Ryan & Rachel Pfannkuch, Sabrina Lee, Sarah Kaszinski, Sheri & Trena Bell, Tara Zeman, Stephen & Ryan & Darren Andersen, Tonya Jo Wurr, Tiffany & Michelle Jahn, Tim & Matt Hugeback, Brian & Katie & Steph Beck, Troy & Robin Wanninger
If you send me some information about yourself, I may also be able to find some pictures of your parents, grandparents, family members that I have in my database (as shown above).
We can use them in your story along with your "1983" picture.
We'd like to hear from you !!!
What ever became of the
1983 "Leaders of Tomorrow"
Have some of your "Dreams" come true?

"Let it be known that he who wears the military order of the purple heart has given of his blood in the defense of his homeland and shall forever be revered by his fellow countrymen."
George Washington, August 7, 1782
Just as a reminder: the Manning History book committee continues to work on a Manning area Veterans' history book project.
For those of you who are Veterans or have/had Veterans in your family - will you come forward?
The history book committee will do their best to get as many pictures and information about the 1000+ Manning Veterans but we can't do it all by ourselves.
How many small communities do you know have published 5 history books? The first one was the History of Manning 1898, then the 1981 Manning Centennial book, next the 2006 Manning Quasqui book, and most recently the 2009 Manning School history book. Probably the last book to be published will be the upcoming Manning Veterans' book - unless someone comes forward in the next generation to take over these projects after I'm gone. Will you help with the Veterans' history book project? If you are a Manning connected Veteran or are presently serving and do not submit your military connected pictures and infomation you probably won't be in this once-in-a-life-time Manning Veterans' history book. With a limited number of volunteers we can only do so much on our own but will try to get pictures of as many Veterans as we can. There are over 1000 Manning Veterans so we have a long ways to go before the book can be published.
Manning Veterans are slowly coming forward and below is another example. We hope to eventually get more pictures and information for Mike to put in the book but for now this is what I have to show to you.
Amos Rutz WWII
One thing that many Veterans and people who are submitting information have not fully understood is that this next Manning history book is specifically a Veterans' only book. It won't be like the Centennial or Quasqui history books were, where there is a Veterans' section along with other community aspects. We are aiming for a 2-volume book (around 1090 total pages) which will really be unique!!!
This book will be ALL Veterans' information (and the post auxiliaries) - hence it won't be a "Name, Rank, and Serial Number" only history but we want a complete history for each Veteran.
For instance - below is Louis Boell's picture and the information that was published in the Veteran section of the 1982 Aspinwall Centennial history book. It has the basic information but we are looking for more and I spoke to Louie by phone and he sent more pictures and information - also for his brothers.

To see what Louis submitted click on the link underneath "Are you a Manning Veteran" shown below.

Note: we also want some family background such as parents and grandparents. All too often you will only see just the Veteran's name with their basic military information but without the family connections it will be difficult for future historians and genealogists to know for sure who this person belongs to.

Are you a Manning connected Veteran?

I would like to hear from you!!!
We are starting a Manning Veteran history book project and if you don't come forward you may not be included in the book. NOT because we want to intentionally leave you out but because you didn't come forward.
Same goes for those of you who have Veterans in your family who have passed away. If you don't come forward and help by submitting Veteran connected pictures and information your Veteran may not be included in this once in a life-time Manning Veterans' history book.

Please e-mail me about your Veteran questions manningveterans@davidkusel.com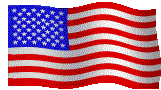 The United States flag
is proudly displayed here and NO other flag is as IMPORTANT!
1 Manning citizen served in the War of 1812
48 served in the Civil War
1 served in the Indian War
3 served in the Spanish American War
300+ served during WWI
550+ served during WWII
87+ served in the Korean war era
65+ (more names need to be found) served in the Vietnam era
55+ (many more names need to be found) served from 1975 to present
26 paid the ultimate price with their lives defending the U.S. Flag
Are you a Manning Veteran?
Are you currently serving and have a Manning connection?
We are starting the Manning Veterans' history book project
Don't wait until you see "Deadline" or it WILL be too late!!!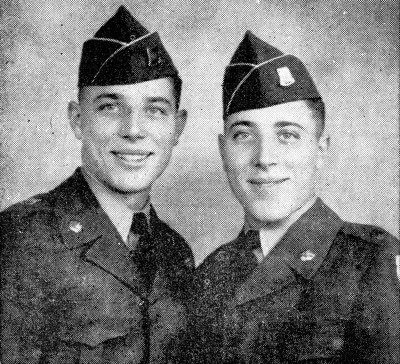 Click to read promos for the Veteran book


There are a lot of WWI and some WWII Veterans pictures with no IDs.

Before you spend time scanning pictures
please look at these instructions


I appreciate your efforts scanning pictures for me but if you only make low resolution scans you are really wasting your time. High resolution scans are the best and only way to really preserve those old pictures.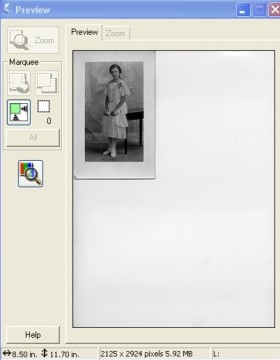 Click to see the tutorial
If you simply don't want those old family pictures you inherited please don't throw them - send them my way.
A lot of times I can recognize a face or location in those old pix.
---
One thing to keep in mind while you are looking for pictures - if they are glued in old scrap books please do NOT try to pull them out or cut them out. I can scan the whole page of the scrapbook and crop out the pictures you want to use in the book. If you attempt to forcibly remove the pictures you will probably damage them and when I scan them that damage will probably show up. This means I'll either have to use my graphics program to touch up the damage which can take a lot of time, or if they are badly damaged I just may not even take the time to scan them.