Karen Carpenter "Silent Night" 1984

I can't resist and it has nothing to do directly with the Ohrt family or relatives linked below (strictly my opinions) but when I saw on the news a few days ago how some college students and professors now need Llamas to "sooth them in their safe space on campus" - I wish they would have to take care of those animals - they have absolutely no clue as to how easy a life they have and how "privileged" they are and no idea how much effort, hard work, and the costs of taking care of large animals are.
They have no clue about how hard people in rural communities and farmers worked years ago, especially those who built the "Bread basket of the World" in the Midwest during the mid 1800s through mid 1900s.

These spoiled young adults and teachers today need to look at the pictures in the first 20 links on the Ohrt web page and then someone who understands each of those scenes needs to explain them...if you have never scooped or pitched manure then it is hard to understand all of the aspects - the odor, sweat because of the heat, freeze your hands and feet because of the cold, the flies, the dangers of slipping, and so on.
Then explain to them that for the farmers who used horses for their livelihood, they had to grow grain and hay for them, then feed the horses, care for them, water them, clean up the "poop," keep the flies off them, care for their eyes, teeth, and hooves, and so on...NO, I don't think those campus complainers would worry about their petty problems and concerns if they had to work this hard and actually do something that provides a necessary service for society such as feeding its citizens.
I few days ago I finished scanning over 300 pictures from the Ohrt collection.
Now I went through and edited some of them and laid out a web page about the Ohrt family history which is linked below.
Pay special attention to the great farming pictures that were in this collection...think about how hard the people of that generation worked.
A lot of Manning connnected family members over the years have promised to bring me their old pictures and history to scan but have failed to do so...Are you one of them?
I'll still gladly work on them to preserve them for you - you just have to let me know and we'll work out the details.
If you live out of state - we can easily and safely do this by mailing them. I have done this for 2 decades and if you take the extra precautions I provide we can safely send and return your things. Just this past year I received collections from Montana, Florida, Minnesota, Wisconsin, and more I can't remember - all returned safely.
If I have not asked you for your old pix and history - you don't have to wait for me to contact you - just let me know...
Click to see the Ohrt story

Be sure to read the story about the ring.

I've been adding some more pictures and PDF files to the Ohrt story. So many interesting historical Ohrt items, but not enough time to show it all.

Click to see the unveiling of 141 signs

Just hit the stop button on the upper left audio player to be able to listen to the video below

I'm not a college/pro football fan at all and never have been - and especially now with all of the situations where athletes are sitting and kneeling during our National Anthem, and even one case where TAPS was being played while I believe was at a high school basketball game where some players were sitting on the floor, BUT when I saw a short clip on the news of the National Anthem being played at the Army-Navy game - it is times like this where the "BEST" in our country shine...even in a snow storm.

Now it may have been cut off or clipped in this video but what really caught my ear at the end was the CBS commentator who was completely silent about this amazing rendition.
I realize that most football fans will have already seen this live but for those of you who don't watch football, I thought it would be nice to let you watch and make your own opinions.

In October of 2016 I had the great honor to interview Iowa's last living Pearl Harbor survivor, Clarence Pfundheller.
He was not directly connected to Manning but he knew Bud & Thelma Mohr (Bud was a D-Day survivor) and many other Manning area residents with whom he sold feed and seed to out of Audubon.
I got his phone number and called him and made an appointment, and then for the next month I drove down to Audubon one day each week to get his story and return/gather more of his pictures. By the third week I had a rough draft and printed it and took it to Clarence and went over it with him and then gathered some more information and pictures.
I returned the fourth week and picked up his corrections and changes.
I told him I would be back down the next week to give him an updated version with his corrections so we could finalize it.
I called several times one day but no answer. I called several times the next day but still no answer.
Well I figured that he may have fallen or got hurt/sick and had to go to the hospital.
At that point I did not have any contact information or phone number for his children, so I had some people call around in Audubon and the shock of all shocks happened...Clarence had been in a bad car accident and had died.
Clarence had survived the attack on Pearl Harbor but now died in a car accident.

Fortunately I had all of the information I needed to complete his story and below is his Pearl Harbor story.

October 6, 2016 - Clarence with a battle map of Pearl Harbor
I'll never forget this statement by Clarence during one of the interviews "Nobody ever asked me about my experiences at Pearl Harbor" so he never talked about it until a teacher at Council Bluffs in 1981 found out he was at Pearl Harbor and asked him to talk to her students.
So the general belief that Veterans and especially Veterans of combat won't talk about their service is not always true.
In the case of Clarence, I'm so grateful that he told his story.
All of our Veterans' stories need to be told, documented, and archived - We Must Remember!!!

6th cousin, 4th cousin, errors, web page, e-mail = new Manning History
Today, some people don't even know their 1st cousins or have never met them.
Many genealogists will have long lists of names in their family tree that go back several hundred years but they really don't know anything about those relatives who are just a list of names..
Some people have their DNA tested to see what "areas" of the world their ancestors came from.
What so many people don't consider is that they could find out some of this information by just talking to and working with relatives and friends of the family in their ancestral hometown and especially with people who had/have relatives who live/d in that hometown.
Actually researchers use to be able to find a lot more information in their hometown than any other source. I'm referring to all of the little seemingly meaningless historical items that would give them insight into their ancestors' past. BUT sadly most of these historical things have been and continue to be thrown away.
Some people fail to take advantage of the "shirt tail" relation in their community...many don't even think of them as relatives.

Another fact that I've known for a long time and most people won't understand because they don't work on the community's history like I do, is that a person can find a lot about their own family history by going through other non-family member's collections of pictures and history.

Generally I'll find some pictures and odds/ends of my relatives when I work on someone else's collection.
Over the last several days I've been scanning old pictures from the Ohrt collection and in there I found this picture I don't have of my dad's 2nd cousin, June (Jensen) Ruhde whose mother was Dessa Kusel.

Harold & June (Jensen) Ruhde
A few weeks ago I discovered an amazing part of my own family history that I had no clue about, but it wasn't sharing with a known relative or researcher I work with, it was, again, finding my family history in a non-family member's collection - which was sent to me by Joanne, who is a Popp descendant in Montana...Joanne had found my web page so she e-mailed me.
OR so I thought that Joanne was not a family member...here is the information that connects my family history with the Popps of the Manning area.
While going through Joanne's pictures I noticed what I was sure is an error. So I dug deeper and found some common connections between my Grau ancestors and Joanne's Popp ancestors. So I e-mailed a cousin of Joanne who is connected through the Jentzen part of that family. He had the big clue in his database that I needed - the last name of Sachleben.
Here is that information he sent: The research notes that I have for Detlef Carl Lawrence POPP (1861-1914) who married Frederika JENTZEN, indicate that he immigrated to USA from Germany in 1880, single, age 19, travelling with his mother, Anna Popp, age 57.
In the 1885 Iowa State Census for Carroll County, Washington Township, Iowa, he was living in the C. Detlef & Lena GRAU household, as a farmhand, single, age 23, born in Germany.
Detlef Popp's parents were born in Germany, according to his 1888 marriage Record in Carroll County: John L. Popp & Anna M. Sachleben.
Here is the information from my 6th cousin who is a Sachleben
According to my researcher in Germany, he states that Anna Popp was Sophia Grau's sister. Anna was born in 1823, married twice. First to Jochim (Joseph) Detlef Moeller, second marriage in 1861 to Johann Lorenz Popp.
There is no record of Anna having children with her first husband and her only child was born out of wedlock to her 2nd husband and this was his 1st marriage and only child.
Anna immigrated with her son in 1880 as a widow. States her second husband's occupation was a weaver.
So I did a little digging myself and guess what. I can confirm it. Anna Magdalena Sachtleben was born July 10th, 1823 to Claus Friederich Sachtleben and Magdalena nee' Pieper.
As a side note about spelling variations of Sachleben & Sachtleben The T became optional in some of the records dating as far back as the 4th great-grandfather generation. The simple answer is the T was dropped prior to coming to America.
Just below is the only picture Joanne had of Detlef & Frederika together. It is a scan from a copy...I hope we can find an original of this photo so I can get a better image.

Detlef & Frederika (Jentzen) Popp

Detlef Popp
Here is a generational breakdown to simplify how the Grau & Popp families are connected
Claus Friedrick and Magdelena (Pieper) Sachleben - parents of Anna & Sophia
Sisters: Anna Sachleben Popp (John) - Sophia Sachleben Grau (Detlef)
1st Cousins: Detlef Popp (Frederika Jentzen) - August Grau (Maria Hansen)
2nd Cousins: Otto Popp (Esther Jensen) - Ida (Grau) Kusel (August)
3rd Cousins: Marilyn Popp Nelson (Billie) - Amos Kusel (Dorothy Ehrichs)
4th Cousins: David Nelson - David Kusel
This is a picture of my great-great-grandmother, Sophia (Sachleben) Grau


Sophia Grau

Detlef & Sophia Grau
Hopefully by showing some of Joanne's pictures and including the Popp/Sachleben information, it will encourage more local families and individuals who grew up in Manning (but moved away), OR had relatives who lived here to get their old family/Manning connected pictures to me to scan and preserve...

I hope everyone who visits my web pages will take the time to go through Marilyn's tribute - EVEN if you didn't know her or are not related to her.
This is my vision of being able to show detailed history and pictures for every old-time family connected to Manning.
If you take the time to go through each link you'll see that the Nelson/Popp pictures and history is more than a family history it is part of the "bigger picture" of Manning's history.
You may even see images or read about some of your own relatives or friends, because of all the interaction Marilyn and her family had while growing up and living in Manning.

While a number of the pictures came from the Nelson family, I had collected other pictures and information about Marilyn and her family from many other sources who happened to have Nelson/Popp pictures and information in their collections.
This is why I'm trying to get everyone who has old Manning collections to send them to me to scan. I'll find things in your family history that you may not even realize you had or know who some of the people in those unidentified pictures are. Sometimes I can ID the people in those "unknown" pictures, simply because I have worked with so many old family scrapbooks and collections.

In Memory of Marilyn (Popp) Nelson


April 1, 1932 to November 29, 2017

Marilyn A. Nelson, 85 years old, of Sioux City, formerly of Manning, died Wednesday, November 29, 2017 at Westwood Specialty Care in Sioux City
Services will be planned at a later date.
Marilyn is survived by her children: Jane E. Nelson McNerney of Spring Hill, FL; Todd R. Nelson of Burbank, SD; David J. Nelson of Manning; Barbara A. Nelson of Burbank, SD; Sara Beam of Mesa, AZ and Scott J. Nelson of Dubuque, IA.
Ohde Funeral Home in charge of services
Click to see the Nelson/Popp tribute

One of the largest attendence for years at the 2017 Manning Weihnachtsfest event!!!

Click to see the festivities

Please visit the Manning Exchange for local news, articles, and information...a work in progress.

Many upcoming events.

Korean War Veterans continues


There are lots of Manning Veterans of the Korean era with no pictures or information.
Will you be in the Manning Veterans' book???
Unless more post-WWII Veterans come forward there will be a lot of 1946 to present day Manning connected Veterans missing from the book.

For those of you who are occasional visitors to the Manning Exchange - please make sure to click on the "archived articles" section where previous featured stories are kept.

Click to visit the Manning Exchange

1 example from the Logeland Studio wedding packets.

There are still quite a few Logeland Studio wedding packets available.

Click to read about this important project.
It will help to financially support the Manning Veterans' history book project.

What makes up a community?
Just ONE person
who is a son or daughter
who is a brother or sister
who has a school chum
who is related to someone in that town
whose friend has a friend in that town
whose friend is related to someone else in town
who may have moved away but still thinks of the place they grew up as home
We would like to hear from you, the "1983 Leaders of Tomorrow" who have relatives and chums in your hometown of Manning, Iowa.
In their own words
Attention "1983 Leaders of Tomorrow"


Who is the sister of the meteorologist linked below?
Click to see the answer in her own words

Who grew up on a farm south of Manning, has chased tornados, and is now a meteorologist for the National Weather Service?
Click to see the answer in his own words

I have been receiving questions from various "1983 kids" about what type of information we would like them to write about.
Please read through the meteorologist's story to get ideas for you own personal write-up.
Then send me an e-mail so we can work out your story.

Note: Your story does not have to be as thorough as found at the link above but at least send us a couple paragraphs to bring us up to date from 1983. Here is the DIRECT link to the 1983 web page.

Parents of the "1983" kids - please encourage your children to send in their updated information and any pix they may want to include.
Sometimes a little nudge by mom or dad will get the ball rolling!
Each 1983 "Leader of Tomorrow" has interesting family history.
Here are the names of the "1983 kids" who we are looking for an update from...
Aaron & Courtney Potthoff, Adam Croghan, Andrew & Amanda & Brandon Puck, Alex & Abbey Ranniger, Allison & Megan Keese, Angela & Heather & Michele Hass, Angie & Alan Irlbeck, Bradley Christensen, Bryan & Nathan Rohe, Chelsea Souter, Christin Ann Fara, Christopher Wegner, Cole & Ty Henderson, Dale & Vanessa & Derek Hargens, Daniel Wayne Tibben, Daniel & Janelle Stribe, Dawn & Derrick Rohe, Dawn & Michelle Willenborg, Elizabeth & Jamy Zinke, Ericka & Andrea Ehlers, Gary & Beth & Tim Ferneding, Heather & Jessica & Jimmy Switzer, Jackelyn McKeighan, Jamie Jo Irlbeck, Jeffrey & Joey & Jeremy Irlbeck, Jeffry & Kelli & Jason Lorenzen, Jeremia Rex Macumber, Jennifer & Jason & Renee Knueven, Jennifer & Jeremy Misselhorn, Jeremy Puck, Jessica Rasmussen, Jill Kienast, Joe Stein, Joseph & Mackenzie Hinners, Kasie & Andrea & Amy Lorenzen, Kenzie Kae Kerkhoff, Lauren & Shad Bauer, Marte Wanninger, Matthew & Mandi Weitl, Melissa & Angie Pfannkuch, Michael & Amy & Jeremy Kasperbauer, Michael & Michaela Hargens, Melissa & Michaela Vinke, Michael & Matthew Siepker, Michaela & Crystal Ehlers, Natasha Vonnahme, Ryan & Rachel Pfannkuch, Sabrina Lee, Sarah Kaszinski, Sheri & Trena Bell, Tara Zeman, Stephen & Ryan & Darren Andersen, Tonya Jo Wurr, Tiffany & Michelle Jahn, Tim & Matt Hugeback, Brian & Katie & Steph Beck, Troy & Robin Wanninger
If you send me some information about yourself, I may also be able to find some pictures of your parents, grandparents, family members that I have in my database (as shown above).
We can use them in your story along with your "1983" picture.
We'd like to hear from you !!!
What ever became of the
1983 "Leaders of Tomorrow"
Have some of your "Dreams" come true?

"Let it be known that he who wears the military order of the purple heart has given of his blood in the defense of his homeland and shall forever be revered by his fellow countrymen."
George Washington, August 7, 1782
Just as a reminder: the Manning History book committee continues to work on a Manning area Veterans' history book project.
For those of you who are Veterans or have/had Veterans in your family - will you come forward?
The history book committee will do their best to get as many pictures and information about the 1000+ Manning Veterans but we can't do it all by ourselves.
How many small communities do you know have published 5 history books? The first one was the History of Manning 1898, then the 1981 Manning Centennial book, next the 2006 Manning Quasqui book, and most recently the 2009 Manning School history book. Probably the last book to be published will be the upcoming Manning Veterans' book - unless someone comes forward in the next generation to take over these projects after I'm gone. Will you help with the Veterans' history book project? If you are a Manning connected Veteran or are presently serving and do not submit your military connected pictures and infomation you probably won't be in this once-in-a-life-time Manning Veterans' history book. With a limited number of volunteers we can only do so much on our own but will try to get pictures of as many Veterans as we can. There are over 1000 Manning Veterans so we have a long ways to go before the book can be published.
Manning Veterans are slowly coming forward and below is another example. We hope to eventually get more pictures and information for Mike to put in the book but for now this is what I have to show to you.
Amos Rutz WWII
One thing that many Veterans and people who are submitting information have not fully understood is that this next Manning history book is specifically a Veterans' only book. It won't be like the Centennial or Quasqui history books were, where there is a Veterans' section along with other community aspects. We are aiming for a 2-volume book (around 1090 total pages) which will really be unique!!!
This book will be ALL Veterans' information (and the post auxiliaries) - hence it won't be a "Name, Rank, and Serial Number" only history but we want a complete history for each Veteran.
For instance - below is Louis Boell's picture and the information that was published in the Veteran section of the 1982 Aspinwall Centennial history book. It has the basic information but we are looking for more and I spoke to Louie by phone and he sent more pictures and information - also for his brothers.

To see what Louis submitted click on the link underneath "Are you a Manning Veteran" shown below.

Note: we also want some family background such as parents and grandparents. All too often you will only see just the Veteran's name with their basic military information but without the family connections it will be difficult for future historians and genealogists to know for sure who this person belongs to.

Are you a Manning connected Veteran?

I would like to hear from you!!!
We are starting a Manning Veteran history book project and if you don't come forward you may not be included in the book. NOT because we want to intentionally leave you out but because you didn't come forward.
Same goes for those of you who have Veterans in your family who have passed away. If you don't come forward and help by submitting Veteran connected pictures and information your Veteran may not be included in this once in a life-time Manning Veterans' history book.

Please e-mail me about your Veteran questions manningveterans@davidkusel.com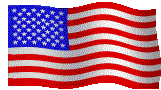 The United States flag
is proudly displayed here and NO other flag is as IMPORTANT!
1 Manning citizen served in the War of 1812
48 served in the Civil War
1 served in the Indian War
3 served in the Spanish American War
300+ served during WWI
550+ served during WWII
87+ served in the Korean war era
65+ (more names need to be found) served in the Vietnam era
55+ (many more names need to be found) served from 1975 to present
25 paid the ultimate price with their lives defending the U.S. Flag
Are you a Manning Veteran?
Are you currently serving and have a Manning connection?
We are starting the Manning Veterans' history book project
Don't wait until you see "Deadline" or it WILL be too late!!!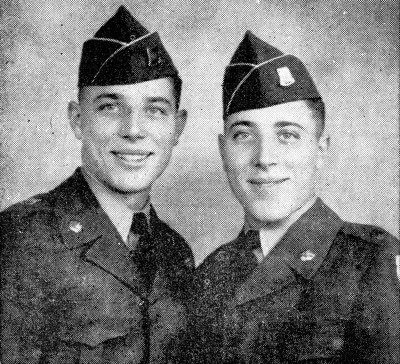 Click to read promos for the Veteran book


There are a lot of WWI and some WWII Veterans pictures with no IDs.

Before you spend time scanning pictures
please look at these instructions


I appreciate your efforts scanning pictures for me but if you only make low resolution scans you are really wasting your time. High resolution scans are the best and only way to really preserve those old pictures.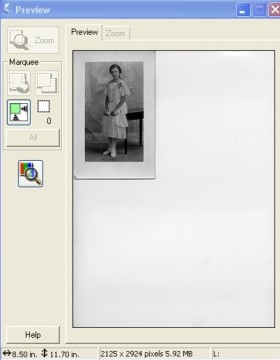 Click to see the tutorial
If you simply don't want those old family pictures you inherited please don't throw them - send them my way.
A lot of times I can recognize a face or location in those old pix.
---
One thing to keep in mind while you are looking for pictures - if they are glued in old scrap books please do NOT try to pull them out or cut them out. I can scan the whole page of the scrapbook and crop out the pictures you want to use in the book. If you attempt to forcibly remove the pictures you will probably damage them and when I scan them that damage will probably show up. This means I'll either have to use my graphics program to touch up the damage which can take a lot of time, or if they are badly damaged I just may not even take the time to scan them.