The Saints of GOD "The Lord's Prayer"

On October 19, 2019, Rita Moeller passed away in Ohio. I have her full obituary, along with her husband, Harold, on my memorial page.

As stated in Rita's obituary, interment would be held at a later date.
I attended the inurnment service which was held at 11:00 a.m. on May 23, 2020, at Sacred Heart Cemetery in Manning.
Father Paul Nguyen conducted the memorial.
Members of the Dean Moeller family were present for the ceremony, along with several cousins, friends, and classmates of Dale & Dean from the Manning area.
A small luncheon was held outside at the city park after the services.
Due to the Covid-19 Pandemic, the shelter house was not available and safe distancing was practiced as much as possible during the service.

Rita & Harold's wedding

Harold - Navy WWII

Harold with Dean & Dale on the farm.

Dale MHS 1969 (July 25, 1950 - November 18, 2017)

Dean boot camp 1975 - he is a 1974 MHS graduate.
Dean Moeller and Dave Kusel are third cousins:
Detlef & Sophia (Sachleben) Grau
Claus Grau - August Grau
Amanda Moeller - Ida Kusel
Harold Moeller - Amos Kusel
Dean Moeller - David Kusel

Rick Lohrmann gave me some copies of obituaries and family history to go through.
I've added the obituaries that connect to Manning to my memorial page, and also scanned 2 old interviews of Rick's ancestors.
I don't have any scans of these ancestors from original photos, but hopefully someday a family member will get some to me.
An interesting thing I discovered about a picture I have scanned of Hayes No. 8 country school is about the year included on the sign hanging on that school front.
Generally when they built a country school the year of its construction was included with the school ID.
I would not have thought anything of the year until reading the Lohrmann story below...they talked about the 1913 Easter Sunday tornado that destroyed their country school house. This was the same storm system that destroyed the first Trinity Lutheran Church down in Audubon County in Lincoln Township. It was a massive storm system often called the "Omaha" tornado which destroyed a big part of north Omaha.

So as you read along, watch for the part that talks about the school and tornado and then at the end of the story I have a picture of that school and more information about it.

Then there is one more story about another one of Rick's relatives.
Please read everything and note the hardships and tough life they led which was so typical of our Pioneers of the area.


Again, as I usually write about, some of my Ehrichs family is related to a branch of the Lohrmann & Segebart families. So many connections in a community, if you know enough about your own ancestry and the history of the area.



Lohrmann reflects on days of $1 day wages


Denison Bulletin
By Ruth Burnside
Each section of our country is famous for its good farmers and Crawford is no exception to the rule. There are quite a number of residents in Crawford County who are of German nativity and among the group are Mr. and Mrs. Fred P. Lohrmann of Westside. The advancement of agricultural possibilities of the county has been witnessed by them in their pursuit of general farming and the raising and feeding of livestock.

Living at home during their youth, they both gained practical knowledge of the best methods of farming and agricultural prospects for their parents were farmers. With this background, they started their married life with somewhat of a know-how and. proceeded from there. They have materially assisted in the development and progress of agriculture in this community with hard work, thrift and self-sacrifice.

Little do we realize how much we rightfully owe the pioneers of our county, who were reared in a typical pioneer way and by their untiring efforts have made our present locality the bread-basket of the United States. They have witnessed the transition of acres of unfenced prairie lands to the present modern farms, fully equipped with the latest machinery in place of crude implements used in early farming. For their labor and efforts, they deserve recognition as progressive builders of our community.

Their parents instilled into their children the lessons of industry, frugality and perseverance so necessary in laying a permanent foundation for worthy objects in life. The habits of industry and application acquired in youth have continued with them through the years as is evidenced by their many accomplishments.

Clara (Jochimsen) Lohrmann was born in Clinton County, Iowa on August 16, 1878, the daughter of John Jochimsen and Hannah (Sievertsen) Jochimsen. Her father's birthplace was Schleswig-Holstein, Germany, and here in the common schools he received his education. Because of military duty he came to America at the age of 17 years so as to avoid serving in the army. He came to the States alone and came direct to Clinton County, Iowa, later coming on to Crawford County and settling on a farm in Hayes Township. He stayed on this farm until he retired and moved to Manning.

Hannah (Sievertsen) Lohrmann, her mother, was also born in Schleswig-Holstein, Germany. Her education was procured in the German schools. At the age of 24 years she came to America and worked as a housekeeper for two years, when she was married.

Mrs. Lohrmann was two years old when she came to Crawford County with her parents and she recalls her parents telling how she cried and cried when they got to Westside for there was so much snow.

The rural school she attended was three-fourths of a mile from her home and she went to school each day with the neighbor children, which proved to be quite an ordeal for she spoke and understood only German and the other children spoke English and they couldn't understand each other.

After her schooling she worked in homes in Vail and Manning until her marriage to Fred P. Lohrmann on February 9, 1900. They were married at the home of her parents, with Rev. Williams Martens as officiating minister.

They are the parents of five children, Mrs. Otto (Elma) Massman, Westside; Mrs. Ada Frahm, Lake Okoboji; Mrs. Louie (Laura) Sander, Lake Okoboji; Mrs. William (Arla) Dammann, Manning; and Francis "Frenz" Lohrmann, Manning. They have 18 grandchildren and 6 great-grandchildren.

Fred P. Lohrmann, the son of Bernardt Lohrmann and Maggie (Woolworth) Lohrmann, was born November 10, 1877, in Germany. His father was born in Schleswig - Holstein, Germany. He attended the German schools and was married in Germany. Believing he could provide a better living for his family he decided to come to America, leaving his wife and eight children in Germany. He located in Westside and then sent for his family, it took three weeks for them to make the trip. After doing carpenter work for some time, they moved to a farm, 12 miles south of Westside. He only farmed for one year and then passed away, his wife stayed on this farm for eight more years.

Maggie (Woolworth) Lohrmann, was born in Schleswig-Holstein, Germany, was reared there and received her education there and married Bernhardt Lohrmann. After coming to America and the death of her husband, she married Peter Jurgensen. They stayed on the farm for the rest of their lives.

After Mr. and Mrs. Lohrmann were married, he worked out for one dollar a day helping farmers before they began farming on their own on the home place. They purchased the farm and lived there for 40 years or until they retired in 1943 and came to Westside to live. Their son, Francis, now lives on the farm.

He attended the same rural school as his wife. One time a bad windstorm blew the school house away and school was held for two months in his parents' home.

Raising and feeding of hogs, coupled with general farming practices constituted their farm life. Each year he raised and marketed 100 head of hogs, during this time he hit all the markets, good, bad, and in between.

"One year," Mr. Lohrmann says, "we were ready to cut the barley and planned to start at noon, a storm came up and we lost the entire crop."

The Easter Sunday tornado in 1913 struck their farm, tipped over the windmill and blew the school-house 80 rods and tore it all to pieces, blowing the pieces onto their land.

For 10 years he owned a threshing machine, he did his own as well as his neighbors' threshing.

Most of their entertainment was attending dances at the Five Mile House and at Aspinwall, and attending birthday parties in the neighborhood.

As a rule they milked 12 cows a year, selling the cream. A flock of 300 chickens was raised each year for table needs and for market. They always had a big garden, Mrs. Lohrmann filled a great number of jars with the surplus vegetables and still cans vegetables from their garden.

She has used two machines for her sewing needs, a Davis and now a Singer, she did all the sewing for her family.

"I saw men dig ditches with oxen when I was a little girl," says Mrs. Lohrmann. "There were so many covered wagons going through, if we saw them while we were coming home from school we would get off the road and go through the ditch and that way we would get our shoes wet. The neighbor girl and I often got a licking when we came home from school with wet shoes."

After Mr. Lohrmann retired from the farm, he was night-watchman in Westside for 11 years. Of this he says, " there was no break-ins, no robberies or violence all those 11 years, but right after I quit there was three break-ins."

Her hobby is flowers, she has many varieties in her garden and a number of house- plants. He likes to fish and when they visit their daughters in Lake Okoboji, he spends his time fishing but like all fishermen he says the biggest ones always get away. During the summer he has a large garden and this year he had a large crop of raspberries.

Last February they observed their 61st wedding anniversary. Maybe their explanation for their advanced age and peace of mind is: When I walks, I walks easy; When I sets, I rock easy; When I worries, I goes to sleep.

A Record?
Mr. and Mrs. Fred Lohrmann of Westside have laid claim to a title of the longest continuous subscribers to the Denison Bulletin. On February 1, 1962, they will have completed their 62nd straight year as subscribers to the Bulletin.
Can anyone top that mark?

Page 94 of the Manning Schools history book


Note: 1913 this building replaced the one that the tornado destroyed.
Information I transcribed from one of the directors' books...
Hayes Township, Crawford Co., School No. 8
March 9, 1931, Director Meeting
Motion made by Fred Lohrmann that Emil Ewoldt act as chairman. Second by Detlef Vinke. Motion made by Emil Ewoldt that Louis Stammer act as Secretary. Second by Fred Lohrmann. Motion made by Henry Anthony that we vote by ballot and Second by Claus Strosahl.
Names of voters: Emil Ewoldt, Louis Stammer, Claus Strosahl, Henry Anthony, Detlef Vinke, Fred Lohrmann, Herman Ehlers, William Wiese, Harlan Phillips, Edward Mordhorst, Julius Hass.
Fred Lohrmann 4
William Wiese 6
Emil Ewoldt 1
William Wiese Received the most votes so is elected. Meeting is adjourned.
Louis Stammer
Emil C. Ewoldt
March 12, 1951 - Director's Meeting
Motion made by Hugo P.G. Jahn that Freddie Ehlers act as Chairman. Motion was seconded by Frenz Lohrmann. Motion made by Freddie Ehlers that Delbert Vinke act as secretary. Motion was seconded by Hugo P.G. Jahn. Freddie Ehlers and Frenz Lohrmann were nominated as candidates for director for coming year beginning Monday March 19, 1951.
Freddie Ehlers 3 votes
Frenz Lohrmann 1 vote
Freddie Ehlers was elected by 3/4 majority vote. Persons present at the meeting were Frenz Lohrmann, Freddie Ehlers, Hugo P.G. John and Delbert Vinke. Meeting adjourned.
Delbert Vinke, Secretary
Freddie Ehlers, Chairman
Augusta Segebart, 89 years of progress...


Denison Bulletin
Ruth Burnside
Pioneering in Crawford County is a vivid memory to Mrs. Augusta Segebart of Denison for nearly all of her 89 years has been spent in the county.

During this span of years she has been an interested spectator of events and has seen the transition of farming methods, from crude implements to the modern up-to-date line of machinery. Her early memories are of farms with no fences, no roads just trails, which could not be traversed in winter, you just started out across country in the direction you wanted to go and went ahead until you reached your destination. Farmers in those days didn't go to town every day.

A greater portion of the land had to be cleared before you could cultivate it, much of the land had be plowed twice before it was ready for cultivation. All the plowing was done with horses so the work progressed slowly from sunrise to sunset.

Mrs. Segebart didn't need a radio or television to take up her time, her days were long and full for as a mother of 12 children there was always washing, ironing, sewing, cooking or baking to do. Often she wished the days were twice as long as they were.

During the day, she was too busy to think she was tired and at night she was so tired she went to sleep. Now in her reminiscing, she wonders, "how did she do all the work she accomplished in a day."

Along with other people in the earlier days she had very little to do with and found that life was sown with thorns and many disappointments. However, she realized there was no other remedy but to pass quick-through them and carry on. She met her troubles one at a time, believing one kind was enough and wasn't like people who had three kinds at once; all they have now, all they have had and all they expect to have.

Mrs. Augusta Segebart was born July 30, 1875, in Gretswoldt, Germany, the daughter of Tador Krauel and Reka (Krumstrom) Krauel.

Both her parents were born near Gretswoldt, Germany. Her father attended the grade schools in Germany, after which he remained at home, helping his father and working out as a laborer. After his marriage to Reka Krauel, they lived in Germany until they immigrated to America, when Mrs. Segebart was nine weeks old.

Her two older brothers accompanied them as did a number of other relatives. The voyage was long and rough, many became quite sea-sick, one of them passing away and was buried at sea.

Reka (Krumstrom) Krauel, her mother was also educated in the German schools and remained at home and worked out as a housemaid until she was married. When Mr. and Mrs. Krauel came to America they located at Gottenberg in Clinton County. Mr. Krauel was employed by a farmer, receiving 50 cents a day. Five years later they came to Crawford County and rented a farm from two of his uncles, this farm was in Denison Township. When they retired they went to Manilla to live and later they went to a Nursing home there that their daughter, Mrs. George Foderberg, operated. Both of them died there.

Mrs. Segebart attended very little school, the school house was situated two miles from her home so much of the winter she stayed at home because of the snow. She only finished the second reader, most of her writing and reading she accomplished by herself. When she was old enough she worked out as a hired girl.

On October 9, 1893, she was married to Ernest Segebart. They began farming on the Flint farm north of Manilla and stayed there seven years. After a brief stay on the E.C. Baker farm they moved to a house on the Allen Barber farm. For six years he worked as a farm laborer, receiving $1 a day. From here they moved to the John Miller farm, working for John Miller and Henry Lochmiller. In 1910, he, his brother, Henry Segebart, and John Buck started farming for themselves on the Jerry Murphy farm, staying there three years. In 1914 they moved to the Otto Kruse farm near Vail and remained there for 23 years. When they left the farm, they came to Manilla to live in 1936. He worked for the coal dealers in Manilla for several years. After Mr. Segebart died she continued to make her home in Manilla. On July 6, 1963, she suffered a broken hip and was admitted to the Crawford County hospital, before she was moved to the Saunders Nursing home.

Mrs. Segebart was the mother of 12 children, Mrs. John (Emma) Buck, Carroll; Mrs. Art (Freda) Natzel, Manilla; Mrs. Sears (Anna) Poleske, Westside; Ben, deceased, Matilda deceased; Mrs. William (Elsie) Ladehof, Vail; Ernest, Denison; Hilda, deceased; Mrs. Henry (Ella) Ladehoff, Manilla; Herman, Coronado, California; Mrs. John (Lena) Ladehoff, Denison and Marie, deceased. There are 42 grandchildren and 84 great-grandchildren.

Besides the raising and feeding of cattle and hogs, a number of cows were milked each year. Several years they received only two cents per pound for their hogs. Cattle were low, sometimes at four and five cents per pound.

A large flock of chickens were raised each year to supplement the family's income, she sold eggs for five cents a dozen. During the earlier years of farming, she churned all the cream, selling butter, often as low as six cents a pound. The later years, the cream was sold but she still churned enough butter for the family's needs.

One year, a rain storm accompanied by hail partially ruined their corn and grain crops, the abundant rain washed away a number of their spring pigs, at least they were never found.

Because it was a necessity, a large garden was planted each year to supply vegetables for the table, and many jars were filled with fruit, vegetables, pickles and preserves for use throughout the winter. Potatoes, together with many other root vegetables were stored in the cave, often corn and apples were dried to use in the winter.

"What a heap of sewing, I have done," commented Mrs. Segebart. "I made shirts, pants and suits for my sons, underwear, dresses and coats for my daughters, with that large a family, one of them was in need of something, all the time." Ready-made clothing was not on the market until her family was grown.

To make the best of everything and her determination has carried through all her life. Undaunted by the misfortune of having a fractured hip, she made up her mind she would walk again. "I had a broken hip on July 6, on August 9, I was able to take a few steps with a walker and have continued to so," related Mrs. Segebart.

Difficult times and things have crossed her path but she faced every task with the thought of conquering her difficulties and never let them conquer her, she kept her fears to herself while she shared her courage with others.

The inward satisfaction of doing her best has helped her to perform her daily tasks. In spite of all of life's pros and cons, life has given her many things, winter beauty, fragrant springs, childhood memories, songs to sing and friends who care when clouds hang low. The frequent visits of her children and grandchildren brighten many hours for her.

---
Fortunately, Ruth Burnside and the Denison Bulletin took the time to interview these 2 families. The generations living now would have no clue about much of this story about their ancestors.
This is also an example of why I am constantly begging for old family and Manning pictures to scan.
Someday they will be thrown away and the only way to guarantee their existence in the future is to get them preserved in my Manning Historical digital database.
One of the branches of the Segebart family that I'm related to...
Photo from my great-uncle Frank Ehrichs' collection


Alex Segebart farm
Wife, Francis (Ehrichs)
Sons: Mark, Michael, Dwight
Section 19 Hayes Township

More little mysteries to try and figure out.
This little box and gold pin were found in the old Hugo & Elsie (Kuhl) Wilhelm home at 1010 Maple Street by Joe Kalkhoff whose parents lived at this location for several years.
Apparently there was a salesman who lived there for a few years and then Art & Evelyn Pahl lived there before the Kalkhoffs.
The salesman and the Pahls don't have a direct Manning connection so my best guess is that this item was left there when the Wilhelm family moved out.
BUT Joe Kalkhoff showed it to Lois (Wilhelm) Peters and she didn't recognize it.
Joe said his dad kept the family up on their history so he is fairly sure it isn't connected to the Kalkhoffs.
Another option could be that the Pahls purchased some stuff at a local sale and the little box with pin was in it. I know the Pahls liked history and little knickknacks, but this is all a guess.

I often write about how every family's old pictures, memorabilia, and historical stuff will eventually get thrown away or lost, well here is a perfect example of a historical item that some family member once treasured and now no one knows anything about it.

I do like it that I can take some pictures of the Lewis & Reinhold jewelry box...a lot of history about this business, but so sad that we'll probably NEVER find out the history of this pin.

I did some quick searching for pins on the Internet.
I didn't think this is an Eastern Star pin - every image I found on the Internet was much more ornamental.
But now I've had a couple of people e-mail me and think this might be a pin some Eastern Star members in Manning wore.
Back: Louise Tisdale, Marie McGrath, Felicia Campbell, Edna Wyatt, Mary Lou Hansen (wife of John R. Hansen), Bertha Sutherland, Bertha Holmberg, Anna Karstens, Elva Gotch
Middle: Fredda Hinz, Fern Anderson, Gertrude Hoffmann, Clara Claussen, Clara Lewis, Odessa Campbell, Bertha Hockett, Ila Rix, Hazel Meyers, Letha Johnson
Front: Harry Hinz, Dr. Virgil R. Anderson, Harry Hoffmann, Claus Claussen, John Lewis, Robert Campbell, Loren Hockett, Arthur Rix, Henry Meyers, Clifford Johnson


I also searched for Gold Star Mother pins but did not find any with the black border...in fact I did not find any gold pins with this particular type narrow black border during my search.

So if anyone recognizes this specific style pin please let me know.

After a couple of people suggested this pin might be a Gold Star Mother's pin I searched the Internet again. I did find one Gold Star Service banner that has a similar black border.
The other two are WWII era banners. Gold Star Mother's began during WWI and continue on today.

WWII era banners


Pin found at 1010 Maple Street
The pin has some oxidation and scratches so I digitally cleaned them up.


10 K gold has 41.7% gold and 58.3% alloy.
Unfortunately no other markings on back.
This is the jewelry box the pin was stored in.
Now we have no way to know if the pin came in this box or the owner happened to have this empty box and stored the pin in it.
Either way the box is still historically important.

Cover of box


inside of box

Even though we will probably never figure out the history and background on this pin, I'm so glad Joe didn't just throw it away or give it to someone for a knickknack.
It has Manning history which is just another very small piece of the Manning puzzle I keep putting together...It will hopefully end up in a Manning Museum someday.


IKM-Manning boy scouts flag project & fundraiser

Even though I don't have a lot of helpers with my Manning projects, lately the ones who frequently help out have been sending me lots of informational tidbits that take me into various areas of Manning area history.

Nancy Stammer and I are still looking for more information about Bill Leet - especially his obituary.
He apparently died in Florida in 1966.
The Leets were prominent in Manning's history and especially at the present day Manning Heritage Park. So anyone who has Leet information and pictures or happens to run across information while browsing the Internet - please send it my way.
Ann (Voge) did a bunch of digging around the Internet and found a short obituary for Bill and one for his "last" wife...along with a lot of other little news articles and historical background.
Wild stories about Bill's life that most people might think of as more tall tales here in Manning were actually based on a lot of truth. While no judgment on Bill, he definitely led a fast life and spent his fortune on 5 wives.
Bill also achieved the rank of Corporal in the Army during WWI so he served our country...I did NOT have his name in my Manning military database so now I hope I'll be able to find some information and pictures about his service.

Bill is buried at Cuba Cemetery, Fulton, Illinois.
Another area I've been receiving information is on Manning's Civil War Veterans - Ann (Voge) works a lot on her own family history and then when she runs across information that connects to Manning in general she sends it my way and recently it has been more bits and pieces of information for the various Civil War Veterans.
Every little detail helps in the preparation for laying out each of the over 1000 Manning Veterans stories.
Unfortunately I have lots of names with very little if any information or pictures about them.
Hopefully more Veterans and their families will start coming forward...

The other area I recently received some new information is from David Kuchel about this picture.
For no other reason other than curiosity, Dave wanted to see if he could figure out who the driver was in this picture I had posted on my web page sometime ago, and was also featured in the 1982 Aspinwall Centennial history book.
I noticed David ran into some Aspinwall names and then wondered if both his and my coincidental thinking was maybe something to follow up with some more research.
I was wondering if the Aspinwalls he found might be how the town of Aspinwall got its name.
Read along below - it may be somewhat confusing with lots of conjecture, but still very intriguing.
Photo taken sometime before 1915 or 1916

Aspinwall Centennial book:
The man at the "steering rod" was a stranger who came to Aspinwall on a Sunday afternoon on business concerning the new railroad track that was to be laid (It was completed in 1913). He asked Peter and Reka Christensen and their sons Jacob and Hugo if they wanted an "auto ride." The Christensen's home is in the background. It was located east of Peter's blacksmith shop which he owned until about 1914, when they moved to Montana in 1915 or 1916.

From David Kuchel:
After over a year of searching, I think I've got a pretty good idea of who the driver is.
I believe he's Charles Frederick Loweth, Chief Engineer of the Milwaukee part of the Chicago, Milwaukee, St. Paul and Pacific Railroad.
He participated in the construction of the Manning/Aspinwall underpasses, the Manning trestle bridge as well as several other area bridges. From the book Schröders Merchants and Bankers, J.H. Schröder, of London, acquired a $9.9 million bond issue for Kuhn, Loeb & Co., of New York, who in turn then loaned it to the C M St P & P railroad for the construction that Loweth took part in.

A picture of C.F. Loweth that David found during his research.


cropped image of the driver
Definitely a lot of similar facial features between both images.
More from David Kuchel in response to Dave Kusel's question about the naming of Aspinwall, Iowa.
Around the time the RR was being built through Aspinwall, Iowa - at Kuhn, Loeb & Co., employee Paul Warburg, and son in law of founder Solomon Loeb, they were working on what we now know as the Federal Reserve System.
This ultimately took place at a resort island off the Georgia Coast, Jekyll Island. At the Jekyll Island Resort you'll find an Aspinwall Room and an a Astor Room. Astor was the name of the town southwest of Manilla.
Lloyd Aspinwall was the son of William Aspinwall, a New York shipping merchant. William was the father of Lloyd Aspinwall, the president of the Jekyll Island group. There might be a relationship between William Aspinwall and Sherburn Sanborn Merrill, the Chicago, Milwaukee and St. Paul Railroad's General Manager at the time of Aspinwall, Iowa's founding.

So if you followed along and read the comments above from myself and David Kuchel, there is a lot of conjecture but many times coincidences are based on a lot of facts that back up an idea.

David Kuchel also sent me a number of related links to the Milwaukee RR. One of them was a bridge website and a person had apparently either found some old pictures of the Manning bridge on the Internet or had 2 old pictures of the Manning bridge and scanned them.
When I visited that site, I noticed the source of these images and more recent pictures he must have taken himself, but there is no e-mail or contact information to get a hold of him...I would like to see if he would make me higher resolution scans but no way to reach him.
Here are those 2 pictures from that website, but do you see something wrong with them?
Below you can seee the correct orientations for both pictures. Basically someone reversed the negatives when they made the prints, or someone didn't know what they were doing when they scanned the prints and reversed them for whatvever reasons.

The correct image.

The correct image.

Based on the fact that the Milwaukee Elevator cannot be seen in the background in the photo above - it means this picture was taken after it burned down, sometime I think in the late 1920s or very early 1930s.


View looking east with the depot on right and Milwaukee Elevator on left.
Looking west toward the trestle - elevator on the right.
One thing I never noticed before is the large building on the right (north).
I have never read about a hotel on this level but based on the size of it, I sure don't think it is a home.
Another possibility is that it could be a large warehouse - but with 2 chimneys to heat it?

We have so many reasons to "celebrate" living in Manning and the United States of America.
We now have a grocery store in Manning again...
Greetings Manning!
A big hello from Theo & Bonnie Ramsey!!
We are so excited to come to Manning and get your store back up and running.
We currently run a grocery store and hardware store in Lenox, Iowa, and look forward to putting what we have learned over the last 5 years running these stores to make Ramsey's Market in Manning a special place to shop, eat, and socialize.
We aim to open the doors in May and we will keep you posted as we get closer to setting a specific date.
Everyone we have encountered in Manning has been wonderful and your pride for Manning shines brightly.
We can't wait to be a part of Wolf Country!
See you soon!

Ramsey's Market

Hopefully everyone in the Manning area will fully support the Ramsey family and their very gracious and generous efforts at providing Manning with a grocery store again.
Dave Kusel



---
Manning NO longer has the "honor" of being the only town/city in the USA that has a hospital but no grocery store!

First day open Saturday, May 16, 2020


Thank you Ramsey family!!!




I swell with pride

I swell with pride as I watch the Manning community respond to the COVID-19 pandemic.

What do I see?

I see a local Pastor offering words of spiritual comfort in a daily online message. I see a church offering to help the elderly and others obtain groceries because we don't have a grocery store in town. The church discovers there isn't a need because friends and neighbors are already helping those community members. I see an increase in demand at the Manning Food Pantry that serves the IKM-Manning School District but the increase in donations far exceed the increase in demand.

I see an anonymous donor purchase $1500 of Manning Chamber Bucks. They are distributed by the Manning Police Department in $25 increments to sixty households. I see an anonymous donor purchase over $400 of pizzas that were distributed by BrickHaus Brews to employees and owners of downtown businesses for a lunch treat.

I see a Junior High School student lead an initiative to fabricate face guards with a 3D printer for front-line personnel. School employees and others joined her in the efforts. I see college and high school students volunteering their time for the betterment of the community. I see a local teacher step forward and lead a very successful social media campaign for Main Street Manning.

I see community members and businesses providing Manning Regional Healthcare Center (MRHC) employees with donuts, flowers and BBQ lunches. Flowers and words of appreciation have been sent to Accura Healthcare and Manning Senior Living Center.

I see community members volunteering their time to help Ramsey's Market stock groceries on the shelves. YEAH, starting Saturday, we will have a grocery store in town again!!

I see a local resident create and install encouraging messages of gratitude and inspiration along Highway 141 and at the IOWA sign.

I see the Main Street Manning (MSM) organization step forward in a true leadership role. Two board members called nearly every business in the downtown district (and beyond) to make sure business owners had access to grant applications and/or helped fill out the forms. They used the opportunity to survey their needs/concerns. In a courageous fashion, Board President Linda Muhlbauer and Executive Director Jean Voege led multiple initiatives. Main Street businesses are in a cash-flow crunch. MSM established the Manning Cares gift certificate program. Twenty sponsors donated $8400 to serve as a match to purchase the gift certificates. Gift certificates to twenty-nine different businesses are available. Using the match, community members received a $30 gift certificate for $20. Over $22,000 has been distributed to the businesses. The program continues and is expected to surpass $25,000.

MSM organized a Mother's Day Drive-Thru Dinner. Cars lined up for blocks mid-day Mother's Day to get a meal sourced from local restaurants. Two hundred and seventy-five meals sold out quickly. Free gift bags, with many goodies from local businesses, were provided to the first 100 moms. MSM took the opportunity to sell Manning memorabilia. Manning's C3 (Christ, Community and Celebration) collected food items and money for the Food Pantry.

MSM's Design Committee made 60+ motivational posters for business owners to display in windows. MSM created a weekly newsletter (currently on issue 6) that provides business-related Covid-19 updates. It has been a valuable resource to business owners who are smothered and confused by dozens of Covid-19 press releases and webinars.

And while doing all this, MSM found time to raise over $5600 in the Giving Tuesday Now program. Monies will be used to continue initiatives for the business community and Manning residents.

The Manning Marketing Committee (with representatives from MSM, the Chamber, the Hausbarn and the City) put ongoing activities on hold to help businesses with the current crisis. The committee diverted $2000 of City grant monies, with City Council approval, to develop and distribute videos to advertise businesses that are still open during this pandemic.

Some aspects of life continue normal activities. I see MRHC adding an adult and pediatric ENT to their list of providers. I see city and utility employees continuing with their normal work activities. I see Manning Municipal Utilities installing fiber optics throughout the entire town. I see people walking the streets and talking to others sitting on their front porch or working in their yards (while maintaining their social distance). I see the extensive trail system being used daily. I see a local resident purchase a property along Highway 141, teardown a house in disrepair, cleanup the lot and plant grass seed…all in the interest of community betterment.

I see a community that is #StrongerTogether, that is truly #Refreshing.

Yes, #thisismanning, #thisisiowa!!

Ron Reischl
---

Bonnie Ramsey setting up a new shelf - lots of work still has to be done.
The Ramseys knew how important it is to the residents to get the grocery store open as soon as possible.

The nice thing about Manning's store is there will be safe distancing during the Pandemic.

Finally, fresh meat in Manning again.

Theo Ramsey running the check out line.

Maynard Max Kienast
Harriet Eleanor Kienast
October 14, 1928 - April 28, 2020
December 24, 1930 - April 4, 2020

Kienast family

Maynard Max Kienast

Maynard Max Kienast, 91, of Indianola, passed away peacefully on April 28, 2020, at Taylor House Hospice in Des Moines. Maynard chose to donate his body to the University of Iowa's Carver College of Medicine.

Maynard was born in his home October 14, 1928, in rural Audubon County, Iowa, to John and Emma (Braun) Kienast and attended country school at Lincoln No. 3.
Maynard married Eleanor Lowcock on November 11, 1955, in Manning, Iowa. They were married for 65 years until her passing just 24 days ago on April 4, 2020.

A few years into their marriage they became crop farmers and later added animals to their farming. Maynard spent most of his working career working at Farm Implement (John Deere) in Indianola. He retired from the Iowa Packing House in Des Moines.

Maynard was devoted to the Lord and read the Bible every day. He loved to plant a garden with a variety of fruits and vegetables. His hard work paid off in canning that would last the whole year through for his family. He loved to be outside when possible. When that was not possible, he liked to sit in his sun room enjoying the scenery.

Maynard is survived by his sons; Dwight (Brenda) and Davy (Lori Morris), daughters; Kathy (Kevin) Foutch and Amy (John) Marshall, grandchildren; Stacy (Steven) Launsdale, Steven Kienast , Jonathan (Jenny) Foutch, Jessica Foutch, Joseph (Noel) Foutch, Michael Foutch (Sharhia Wiese), Pamela (Junior) Louis, Jason (Cassie) Butler, Allen (Lacy) Butler, Ben (Alexis) Butler, Davy (Crystal) Kienast, Vanessa (Steven) Borror, and Brittney (Zach) Schamerhorn, and 31 great-grandchildren.

There are no events scheduled.

Memorials in Maynard's name can be made to Taylor House in Des Moines.
Online condolences can be made at www.petersonfuneralservice.com

Page 146 of the Manning Schools history book

Circa 1943


Back: Virgil Book, ??, LeRoy Kienast, Maynard Kienast, Elmer Kienast
Middle: Mary Ann Rothfolk, Ruby Book, ?Swank?, Madonna Steen, ?Carter?
Front: ??, Leland Kienast, ??, ??
Moving the original Lincoln No. 3 school building to the Dammann farm place (section 5 of Lincoln Township) which is presently owned by Tim & Joni (Siepker) Kienast at 1121 110th Street.
During the moving of the school house it got stuck in the "V" cut of the road so the workers had to dig out the sides of the road embankment before they could continue. When they arrived at the Dammann farm, the school house was to be positioned at the top of a hill. Large hay ropes were hooked to the front of the Oil Pull tractor which was still hooked to the school house. The ropes ran through pulleys which were attached to a group of trees at the top of the hill and the 2 smaller tractors pulled on the ropes going "downhill" to assist the larger tractor going up the hill with the school. This school building was torn down several years ago.

Harriet Eleanor Kienast

Harriet Eleanor Kienast, 89, of Indianola, passed away peacefully on April 4, 2020, at Taylor House Hospice in Des Moines. Eleanor had selflessly decided to donate her body to the University of Iowa's Carver College of Medicine.

Eleanor was born December 24, 1930, on a farm in Powersville, Missouri, to Ralph and Bessie (Ford) Lowcock. She went to High School there as well. Eleanor then went to Business College in Chillicothe, Missouri. She met Maynard Kienast in Guthrie center while working for a produce company. She worked in the office and Maynard drove an egg truck. On November 11, 1955, Eleanor and Maynard wed in Manning, Iowa. They stayed married for 65 years until her passing. Throughout her marriage she worked at Woolco in Des Moines and Walmart in Indianola. Her most important job was raising her 4 children.

Eleanor loved being with her family. She enjoyed reading the bible, sewing, crocheting, gardening, canning, and fishing. Eleanor loved to listen & sing southern gospel music. She also loved playing board and card games with her children and grand-children.

She is survived by her husband Maynard Max Kienast, sons; Dwight (Brenda) and Davy (Lori Morris), daughters; Kathy (Kevin) Foutch and Amy (John) Marshall, grandchildren; Stacy (Steven) Launsdale, Steven Kienast , Jonathan (Jenny) Foutch, Jessica Foutch, Joseph (Noel) Foutch, Michael Foutch (Sharhia Wiese), Pamela (Junior) Louis, Jason (Cassie) Butler, Allen (Lacy) Butler, Ben (Alexis) Butler, Davy (Crystal) Kienast, Vanessa (Steven) Borror, and Brittney (Zach) Schamerhorn, and 31 great-grandchildren.

There are no events scheduled.

Memorial in Eleanor's name can be made to the Dementia Foundation or Taylor House.
Online condolences can be made at www.petersonfuneralservice.com

Gilbert, Elmer, Harvey holding LeRoy, Maynard

Leland, LeRoy, Maynard, Elmer, Harvey, Gilbert, Emma

Taken in front of the Lincoln Township Trinity Church

Taken on the Kienast farmplace

Family photo taken at Lyden Studio in Manning.

John & Emma (Braun) Kienast wedding certificate

There is a detailed Rowedder history under Lowell Schroeder's tribute - Donna would be Lowell's dad, Lewis Schroeder's, first cousin.

Donna (Rowedder) McGrane


January 26, 1928 - May 8, 2020

Grandmother Mary Vollmer with Donna Rowedder
Donna McGrane, age 92, of Carroll died Friday, May 8, 2020, at St. Anthony Nursing Home in Carroll.
If circumstances allow, a Funeral Mass will be held at 1 p.m., Friday, July 24, 2020, at St. John Paul II Parish - St. Lawrence Church in Carroll. Burial will be in Mt. Olivet Cemetery in Carroll.
Funeral arrangements are under the guidance of the Sharp Funeral Home in Carroll and online condolences may be left for Donna's family at www.sharpfuneral.com.
Memorials may be left for the Donna McGrane family, c/o Sharp Funeral Home, 226 W. 8th St. Carroll, IA, 51401.
Donna was born on January 26, 1928, in Manning, Iowa, the daughter of Julius and Margaret (Vollmer) Rowedder. She grew up in Manning and graduated valedictorian from Manning Community School in 1946.
She was married to Cletus Thomas McGrane on July 31, 1947, at Sacred Heart Church in Manning, Iowa. The couple farmed the McGrane Family Farm west of Halbur until they retired in the early 1990s and moved to Carroll.
Donna enjoyed dancing, playing cards, and cherished any time spent with family. She loved to read and was a very devout Catholic. In her spare time she was always there to help her family who meant the world to her.
Donna is survived by her children: Steve (Donna) McGrane, Julie (Jim) Williams, Lori (Tom) Seidl and Cindy McGrane; her grandchildren: Kevin (Kathryn) McGrane, Kyle (Nikki) McGrane, Jay (Ashley) McGrane, Jon (Carley) McGrane, Jeffrey (Darl) Williams, Joel (Jamie) Williams, Joshua (Abby) Williams, Jason (Kady) Williams, Jill (Chad) Kluver, Shelli (Pete) Juergens, Todd (Lindsy) Seidl, Woody (Sean) Bollinger; 27 great-grandchildren; her brother-in-law, Wilbert Lussman; as well as other extended relatives and many friends.
Donna was preceded in death by her parents, Julius and Margaret Rowedder; parents-in-law, Jim and Margaret McGrane; her sister, Dorothy (Paul) Volquartsen; her brother, Jim (Mary) Rowedder; and her brother-in-law, James McGrane.
9th Grade picture of Class of 1946
Back: Marian Hoffman, Betty Mincy, Jean Blum, Eddie Meggers, Sara Diamond, Ruby Book, Alvan Kuhse, Joanne Grundmeier, Leota Carter, Marie Sextro, Bill Addison, Ruby Lohmeier, Margaret Hammer, Norma Schrum, Betty Olbertz
Middle: Shirley Coleman, Lucille Genzen, Zona Duff, Norma Dau, Delores Wagner, Franklin Mohr, Virgene Ruhde, Alvan Jansen, Donna Schacht, Kenneth Pfannkuch, Donna Fae Mohr, Ruth Musfeldt, Madlyn Cramer, Loretta Lerssen, Mildred Lechtenberg
Front: Norman Arp, Mary Jane Dales, Duane Olbertz,

Donna Rowedder

, Robert Hinners, Ruth Brady Hiatt, Mrs. Ida Beck (teacher), Patrick Miller, John Keane, Donna Jean Cramer, Marvin Bogatzke, Donna Belle Joens, Mary Lorraine Jacobsen

May 6, 1943 Ninth Grade Class Night Planned
The Ninth grade class night will be held under the supervision of Miss Ida Beck, class sponsor, in the Junior High Assembly, May 21 at 8 o'clock.
Class colors are blue and white; class motto, "There is No Defeat, Save in No Longer Trying."
Donna Mae Rowedder is the valedictorian of the class and Mildred Lechtenberg the salutatorian.
The ten highest in the class scholastically are chairmen of the committee on arrangements as follows: Music, Zona Gail Duff. Chair man, Ruby Lohmeier, Norma Dau, Donna Belle Joens. John Keane, Pat Miller, Lucille Genzen.
Program: Mary Jacobs, chairman; Leota Carter, Duane Olbertz, Donna Jean Cramer, Jean Blum. Billy Addison, Sara Diamond. Delores Wagner.
Decorating: Donna Schacht, chairman; Shirley Coleman, Ruby Book, Marvin Bogatzke, Joanne Grundmeier, Vergene Ruhde, Margaret Hammer, Edward Meggers.
Stage: Loretta Lerssen, chairman; Kenneth Pfannkuch, Norman Arp, Alvin Kuhse, Franklin Mohr, Betty Olbertz ,Marie Sextro, Norma Jean Schrum.
Class Will: Mary Jane Dales, chairman; Donna Fae Mohr, Bob Hinners.
Class Prophecy: Marion Hoffman chairman; Ruth Musfeldt, Alvin Jansen.
History: Betty Mincey, chairman; Madlyn Cramer

1946 MHS graduates: Norman Arp, Marvin Bogatzke, Jean Blum, Ruth Brady, Leota Carter, Shirley Coleman, Madlyn Cramer, Mary Jane Dales, Norma Dau, Zona Gail Duff, Lucille Genzen, Margaret Hammer, Marian Hoffman, Mary Jacobsen, Donna Belle Joens, John Keane, Alvin Kuhse, Mildred Lechtenberg, Loretta Lerssen, Ruby Lohmeier, Edward Meggers, Betty Mincey (salutatorian), Donna Fae Mohr, Franklin Mohr, Delores Rix, Donna Rowedder (valedictorian), Donna Schacht, Norma Jean Schrum, Marie Sextro, Delores Wagner

1946 former students: Billy Addison, Jimmy Barnes, James Bingaman, Ruby Book, Eula Mae Bradshaw, Donna Jean Cramer, Sarah Diamond, Evelee Furgason, Merlin Gosch, Joanne Grundmeier, Delores Hargens, Robert Hinners, Alvin Jansen, Carl Lake, Alvin Lohmeier, Bobby Matchett, Lyle Mersman, Patrick Miller, Ruth Musfeldt, Leo Nielsen, Betty Lou Olbertz, Duane Olbertz, Donald Petersen, LaVonne Pittman, Mary Qually, Phyllis Soppe, Laura Mae Schieffer, Leslie Stahl, Mary Lou Weinhart, Marie Wells, Ray Wiley

School activities

9th Grade picture of Class of 1942

Back: Marilyn Mohr, George Musfeldt, Dorothy Welch, Marian Ohrt, Melvin Kusel, Vera Bald, Melvin Nissen, Herbert Hansen, Orlo Nissen, Margaret Lake
Third: Pat Wood, Phyllis Pfoltner, Ellen Fielweber, Shirley Stahl,

Jim Rowedder

, Donna Keat, Virgene Schacht, Agnes Blum, Calvin Kruse, Leona Schrum, Jack Scanlan, Joy Moore, Bill Campbell
Second: Don Petersen, Edna Flenker, Evelyn Meyer, Lila Dalgety, Phyllis Firth, Don Schroeder, Joyce Strathman, Wayne Hargens, Jerry Siem, Ludwig Hammer, Janice Stoelk, Berthelene Meyer, Maurine Wegner, Dorothea Schrum
Front: Jeanne Bohnsack, Bobby Kuhl, Virgene Rohr, Carl Carlson, LaVerne Meyer, Jack Ramsey, Pearl Armstrong, Sheldon Book, Letha Joens, Bob Bonnesen, Phyllis Joens, Lee Himes, Norene Fairchild

I thought I had a very complete list of students in my database who attended Manning Schools - both the graduates and also those who attended Manning schools and did not graduate here for various reasons, but I now have 4 students I cannot come up with first names. I checked my database from 1937 through 1940 and found no student who I could match with the name in the 1935 yearbook.
Unfortunately, they only put the last names under the pictures, so I don't have first names.
They did have my dad's last name misspelled as "Kuhsel" but I doubt they completely misnamed these other students. All 4 students without first names have common last names for this era.
Schumacher and Schwaller would be Templeton names but the other 2 would be more connected to the Manning area.

So now I have to add these last names to my "former" student database, without first names.

As far as I know there are no members of the class of 1938 living so I'll probably never find out who these mystery students are - UNLESS someone comes forward to tell me their relative was in the class of 1938.

9th Grade pictures of Class of 1938

Back: Merlin Asmus, Amos Rutz, Lester Parkhouse, Paul Curtis, Vernie Mock, Billie Hunter
Middle: Alvan Hansen, Robert Hoffmann, LaVerne Frahm, Iola Taylor, Helen Hinz,

Dorothy Rowedder

, ? Schumacher, Merle Stoelk, Gene Claussen
Front: Martha Murphy, Neva Dietz, Betty Boock, Marcella Wiese, Maxine Selma Kuhse, Lois Chamberlain, Jean Carstens, Virginia Fritz
Back: Glen Struve, Harry Hass, Donald Schrum, Kenneth Esser, Amos Kusel, Lester Siem
Middle: Warren Timmerman, Wesley Lage, Arlene Jensen, Edna Sextro, Jeanne Boss, Virginia Thompson, Ruth Struve, Amos Misselhorn, Lyle Eckley
Front: ? Schwaller, Helen Kuhn, Luella Anton, Lilah Schrum, Bernice Karsten, Eldora Meggers, Claudina Struve, Helen Hoover

Dorothy Rowedder, Jeanne Kuhl

Jim Rowedder
The only military picture I have of Jim.
Hopefully some family members will come forward with more pictures and information.

Jim Rowedder

Jim & Dorothy Rowedder

Jim Rowedder

Jim Rowedder, Melvin Kusel, Bob Kuhl

Cindy McGrane - Kuemper High School

McGrane farm

The McGrane farm was located on the west side of the OCO in the same mile as Ivan Halbur farm at 24526 Delta Avenue which is on the east side.
The McGrane farm was about 1/8 mile north of the Halbur farm.
There is a new home on this place now.
Jean (Stuhr) Singsank said her father played baseball in the pasture on the McGrane farm which was next to the road.
Mr. McGrane would hold neighborhood baseball games.

ONLY during WWI & part of WWII was Kinderfest (Children's Day) cancelled.
Now in 2020, history is repeating when the Kinderfest committee members have decided to cancel Kinderfest for this year.
There is too much uncertainty right now because of the Coronavirus Pandemic, making it difficult to work on plans for activities and bringing in inflatable entertainment.
So they plan on having an extra-special Kinderfest in 2021.

In 1881, the Thanksgiving Hop was the very first social event for the Manning citizens and their children.
Then in February 1882, Der Manning Schuetzen Verein was officially organized.
A community celebration continued in 1882 and 1883 and then in 1884, the Verein officially took over the annual celebration in Manning and named it Kinderfest.
Because the 1918 Spanish Influenza didn't begin until later in the fall of that year, they were able to have Kinderfest that year...then by the summer of 1919, the influenza had ended so Kinderfest was held that year.

Success beyond the wildest dreams for the Main Street Manning - Mother's Day (drive-through) May 10, 2020.
The caravan seemed to go on forever - probably a mile long at one point in time.

City crew set out the flags on May 8

88 vehicles came through the event

Car 54 Where Are You?

Leave it to Gene Steffes to add his talent and dedication to supporting Manning!
Sprigs from a Flowering Crab Apple tree and Lilac bush decorated the pallet

10:28 am - looking south on Main Street

11:34 am - cars backed up on 141 to the east

Circled through the old hospital parking lot

Then headed north on Main Street

Mr. Turkey Vulture could smell the good food, so he decided to get in line too

Each car was given a card with their number and how many meals

Many volunteers assisted - Luann (Andresen) Langel delivering meals

Jeff Wanninger delivering meals to Gladys Schmidt - her daughter, Bonnie, driving.

More pix coming
---
Main Street Manning to Host "Drive - Thru Mother's Day" On Sunday, May 10
Manning Monitor
Main Street Manning will be hosting a "Drive-Thru Mother's Day" event on Sunday, May 10, 2020, on the community's historical brick Main Street to give a fun and unique "spin" on the holiday.
According to Jean Voege, Executive Director of Main Street Manning, "Over the past seven weeks, each of us has witnessed first-hand the negative impact the pandemic has had on area restaurants, retail businesses, school events, holidays and just about anything else you can imagine. The economic impact on small businesses and our community in general has been quite significant as businesses have been forced to close or significantly change their business practices to meet infection control and social distancing requirements. As an organization, Main Street Manning decided to host an event to help make a positive difference in our community."
Jean continued, "As the Main Street Manning (MSM) volunteers began planning this event, they wanted to host an event that would promote the businesses in the MSM district by featuring available products and services and they wanted an event that would provide a nice meal for Mother's Day. Another goal was to promote community engagement and generosity while maintaining social distancing. Participants can drive up Main Street, stay in their cars, pick up a nice meal and a gift bag for Mom."
"As our planning progressed, we decided to partner with the Manning Food Bank and the C3 organization to collect non-perishable items for the food bank. While a donation to the foodbank is not required to participate in Drive Thru Mother's Day, we are hopeful many will take advantage of this convenient way to donate to our local foodbank."
"We ask that as you drive up Main Street, be on the lookout for volunteers who will be taking orders and guiding you to where you need to go. We want to maintain safety and social distancing. We will have marked "stops" along the way to guide everyone as they make their way down Main Street. Volunteers will be available to collect donations for the food bank, take your food order, collect the free-will offering for the meal, bring orders to your car, and distribute the gift bags."
The meal, prepared by Deb's Corner Café and Cliff's Place, will feature roast beef with scalloped potatoes and green beans along with coleslaw, lemon pudding salad, a dinner roll and Dutch apple pie. Deb's and Cliff's will prepare 250 meals with serving beginning at 11:30 am. The event will run until 1:00 pm - or until 250 meals have been served. The meals will be distributed from Deb's Corner Café.
Delivery service will be available within the Manning city limits for those who wish to shelter in place because of the pandemic. Calls for meal delivery will be taken at 712-655-2423 starting at 11:30 am on Sunday, May 10. A free-will offering will be requested upon delivery.
Volunteers have prepared 100 gift bags filled with gift and promotional items as well as discount coupons etc. from participating businesses in the MSM business district. There will be a limit of one gift bag per car. The goal is to provide a gift bag to honor and celebrate Mom. The gift bags will be distributed outside the Manning Public Library.
Jean said, "We decided to do the event as a free-will offering as it helps to keep the flow of traffic moving and the volunteers collecting money won't have to make change during these times of heighten awareness for infection control. While we suggest a donation of $15 per meal, we trust that those who participate in Drive Thru Mother's Day will be as generous as their personal circumstances allow knowing that the proceeds will go to reimburse the expenses incurred as the community comes together to support our local businesses."
Main Street Manning will also be selling the garden flags featuring the 4 skyline icons of the community (water tower, Trinity Church, the train trestle and the Hausbarn). The garden flags measure 12"x18" and sell for $20. The flags will be available north of the Manning Public Library.
Main Street Manning looks forward to seeing you on Sunday, May 10 for "Drive Thru Mother's Day"! For more information, call Main Street Manning at (712) 655-6246 or send an email to mainstmanning@gmail.com.
---
I only have one item scanned in my database that states specifically it is connected to Mother's Day.
The other pictures are mother and child images - many not identified...so hopefully someone will recognize a grandmother, great-aunt etc.

This first item is very unique and historically important. During WWII, Gib Peters was a guard for the Military Police at a prison camp in France.
Gib got to know one of the prisoners very well and then that prisoner drew this Mother's Day card for Gib's mother, Clara (Lohmeier) Peters - wife of John Peters.
Unfortunately I do not have any pictures of Clara or John.

12x10 inch actual size Mother's Day card from Gib Peters to his mother, Clara


Gilbert Peters


Gilbert, Bernadette, JoAnn, Janice, Brian 1969

Helen Voss with her daughter, Joann

Laura (Mohr) Lage with her son, Wesley
If you can help with IDs, please e-mail me.
If we do NOT get some of these pix identified now, they'll stay unknown forever.


Mother with her children - from the Judy Enenbach collection

Mother with her child - from the Loucks collection

Esther (Jensen) Popp with Marilyn on left, Ann (Frahm) Popp with Robert
The old Manning Schuetzen Verein hall in back (Firemen's Hall)
Note the Iowa 46 highway sign at this time - before it was reassigned to Highway 141.

Ida (Ress) Jochimsen with Winona

Lulu (Roberts) Simpson-Heller with Belle
Belle graduated from MHS in 1926

Amanda (Schroeder) Clausen - aunt to Ron, Ron Schilling
Front: Emma (Schroeder) Schilling

Mother & child? - from the Virgene (Kruse) Kroeger collection

Mother & child - from the Ray Ross collection

Elizabeth (Meyer) Ross with Ray1958

Mother & child - from the Selma Ross collection

Ernest Dee Sutherland with his mother Allie (Bishop) Sutherland


Ernest Dee Sutherland MHS 1906

Tom Doyel with his mother Barb (Robertson) Doyel

Mother & child - from the Darlys Vollstedt collection

Mother & child - from the Darlys Vollstedt collection

Mother & child - from the Bernice (Karsten) Schroeder collection

I think this is Bernice (Karsten) Schroeder with her son Tom or maybe Dave

Lida (Sheets) Campbell with Howard

Don Zubrod with his mother Louise (Bellinghausen) Zubrod September 1952 Elpaso, Texas

Martha Jahn with her daughter Ila - or vice versa - from the Hagedorn/Garmire collection

Jo (Leonard's half-sister), Maguerite (Lytel) Williams with her son Leonard Williams
Leonard graduated from MHS in 1927 and was a good friend of Art Rix.
Leonard is related to Dave Kusel through our Grube ancestors.

Harold Rutz with his mother Rosa (Wenzel) Rutz
Harold graduated from MHS in 1934

Dorothy Sutherland (Mrs. Lyle "Red" Arp) with her mother Gertrude (Timmerman) Sutherland

Western Union to Regilda (Hoffmann) Fraser that her mother Magdalena (Claussen) Hoffmann died


1910 Hoffmann family: Herman 38, Margaretha 34, Renald 11, Regilda 8


Regilda (Hoffmann) Fraser WWII WAC


Carl & Regilda Fraser


Regilda Hoffmann MHS 1920


Regilda Hoffmann


Regilda Fraser's 1948 Studebaker - 1981 Manning Centennial parade


Regilda

From Irwin Grau to his mother, Magda (Holm) Grau February 24, 1956


San Francisco


Irwin Grau - MHS 1950
First cousin, once removed to Dave Kusel


Emil, Sr. and Magda Grau

Mother & child - from the Steen collection

Ardith (David) Lage with her mother Beata (Schade) David

Mother & children - from the Claussen or Hoffmann collection

Lyden Studio photo: Mother & child - from the Iola (Taylor) Stammer collection

Mother & children - from the Iola (Taylor) Stammer collection

Mother & children - from the Derner collection

Birgitta Carlson - AFS 1961 - with her mother and grandmother
Host family: William & Bernice (Dethlefs) Ohde

Clyde Kenyon with his mother - from the Dales collection
Clyde - MHS 1922

Mother & children - from the Ploen & Moeller collection
Lyden Studio

Marjorie (Moore) Frank with her son Russell

Harold Hassler with his mother Glenna

Harold Reinke with his mother Minnie (Stumpe) Reinke July 1943

Barb Doyel, Irene Reischl, Deloris Odendahl, Martha Rohe, Thelma Rowedder, Imelda Kerkhoff
Mothers having some "refreshments" at Grimm & Vinke after the 1971 Senior Football banquet

Only One Mother
Hundreds Of Stars In The Pretty Sky
Hundreds Of Shells On The Shore Together
Hundreds Of Birds That Go Singing
Hundreds Of Lambs In The Sunny Weather
Hundreds Of Dewdrops To Greet The Dawn
Hundreds Of Bees In The Purple Cloves
Hundreds Of Butterflies On The Lawn
But Only One Mother The World Wide Over

If you want to see and read about Lowell's extended family - scroll down to the Merlin J. Schroeder feature farther below - there you will see and read about a lot more of his relatives...

Lowell Lewis Schroeder


January 28, 1944 - May 8, 2020


Back: Judith, Lowell
Front: Alma (Pfoltner), Lewis

Lowell Schroeder, age 76, of Manilla, passed away on Friday, May 8, 2020, at his home near Manilla, following a short illness.
Private family services will be held the week of May 11.
Ohde Funeral Home in Manning is in charge of arrangements.




Dave Kusel's 3rd cousin, Lowell Schroeder
Detlef & Sophia (Sachleben) Grau
Claus Grau - brothers
August Grau
1st Emma Grau
Ida Grau
2nd Alma Pfoltner
Amos Kusel
3rd Lowell Schroeder
Dave Kusel
Lowell and Betty Schroeder family
2006 Manning Quasquicentennial history book

Back: Kevin, Janet, Jennifer, Lowell, Julie, Chris
Front: Collin, Emily, Betty, Casey, Allison

Lowell Schroeder was born January 28, 1944, to Lewis and Alma (Pfoltner) Schroeder near Westside, Iowa. The family moved south of Manning and lived there until 1950, when they moved to a farm 1 1/2 miles west of Aspinwall on Highway 141. The farm has been in the family since the early 1900s and is where the Schroeders reside.
Lowell attended rural schools until eighth grade. He then attended a few years in Manilla and transferred to Manning in his sophomore year and graduated from Manning in 1962.
Lowell married Betty Davis, daughter of Dallas and Marie Davis of Anita, Iowa, on February 9, 1964. Betty was born on October 15, 1944. She was raised on a farm two miles west of Anita, Iowa, and graduated from Anita in 1962.
After Lowell and Betty were married, they lived in Harlan for two years, before moving to an 80-acre farm 2 miles west and 1/2 mile south of Aspinwall. Then once Lowell's parents moved to Manning, Lowell and Betty moved into the house along the highway.
Lowell worked at the pork plant in Harlan for thirteen years. On the side he helped his father Lewis farm because he wanted to keep his hand in the business. Today he keeps the business going by farming a corn and bean rotation.
Lowell and Betty added three daughters to their family. Julie was born May 27, 1966. She lives in rural Van Meter, Iowa, with her husband Chris Jamison and their daughters, Allison and Casey. Julie is employed by Meredith Corporation in Des Moines and Chris farms. Janet was born August 5, 1967. She lives five miles south of Aspinwall with her husband Kevin Brus and their children, Collin and Emily. Janet is employed at Job Corp. in Denison as a nurse and Kevin owns his own business selling MAC tools. Jennifer, born October 30, 1979, lives in Urbandale and works at Living History Farms.
Ehrichs connection to Janet (Schroeder) Brus' husband & children

John & Catharina (Jurgens) Ehrichs
Margaret Ehrichs - siblings
Louie Ehrichs
1st Leroy Brus
Dorothy Ehrichs
2nd Ronald Brus
David Kusel
3rd Kevin Brus married Janet Schroeder
---
4th Collin & Emily
---
Kevin and Janet Brus family
2006 Manning Quasquicentennial history book


Kevin, Janet, Collin, Emily

Kevin Michael Brus was born in Carroll, Iowa. He is the second child of Ronald and Carol (Beck) Brus of rural Harlan, Iowa. Kevin graduated from Harlan High School in 1984. Following high school, Kevin entered the United States Army for a four-year tour. He was honorably discharged in 1988. Following the service, Kevin worked various jobs as a farm machinery mechanic. He is currently an independent salesman for MAC tools.
Janet Leigh Schroeder-Brus was born in Denison, Iowa. She is the second daughter of Lowell and Betty (Davis) Schroeder of rural Manilla. Janet graduated from Manning High School with the class of 1985. Following high school, she attended Iowa Methodist School of Nursing in Des Moines, Iowa, where she graduated in 1988 as a Registered Nurse. Janet worked in Des Moines for time before moving back to the Manning area. She currently works as the Wellness Center Manager at the Denison Job Corps Center.
Reverend Robert Riggert united Kevin and Janet in marriage at the Zion Lutheran Church in Manning, Iowa, on September 19, 1992. They made their home on Kevin's grandparent's farm one mile south of Botna. The farm has been in the Brus family over 100 years. Lowell Schroeder purchased the farm. Kevin and Janet continue to live on the acreage.
Kevin and Janet had two children born to their union. Collin Michael was born at Memorial Hospital in Harlan, Iowa. He enjoys hunting with his father, Cub Scouts, and 4-H. Emily Kaylene was born at Myrtue Memorial Hospital in Harlan. She enjoys cooking and Girl Scouts. The family enjoys camping together. The children attend Manning Community School. Collin is in the fourth grade and Emily is in the third grade.




Judith Schroeder MHS 1960

Julie Schroeder MHS 1984

Janet Schroeder MHS 1985
1996 State marching band festival

Back: Adam Reinke, Travis Borkowski, Gary Dales, Dawn Willenborg, Mike Gore, Paul Brown, Jake Keegan, Amy Muhlbauer, Chad Stammer, Ross Muhlbauer, Amy Ferneding, Lauren Bauer, Hope Campbell, Kelsey Stribe
Fourth: Kasie Lorenzen, Matt Gore, Nicole Morlok, Mike Siepker, Alan Morris, Randy Hockett, Jessica Hinners, Michelle Ramsey, Beth Ferneding, David Buzzard, Linda Jensen, Lucas Borkowski, John Ulrickson, Jeanne Danner, Elizabeth Fara
Third: Jill Kienast, Jennifer Morris, Kari Kerkhoff, Tricia Heithoff, Nicole Stangl, Micheala Ehlers, Janelle Stribe, Jessica Ranniger, Robyn Ramsey, MacKenzie Hinners, Crystal Bruhn, Christin Fara, Shad Bauer, Brandy Vogel, Heather Swanson
Second: Rachel Pfannkuch, Julie Riggert, Tonya Wurr,

Jennifer Schroeder

, Jamie Irlbeck, Heather Odendahl, Erica Lohrmann, Sara Puck, Tiffany Jahn, Jessie Eickman, Tracey Sterk, Amanda Puck
Front: Mr. Jeff Mount, Brandon Ranniger, Nathan Didier, Joe Dammann, Matt Siepker, Nicole Hinners, Brandon Doyel, Molly Ulrickson, Sarah Detlefsen




1991 Homecoming




Lowell Schroeder driving his car


Dan Rauch, Jan Thielen, Robin Schwiesow, Eric Moore
1962 MHS graduates Pamla Jean Bellows, Janice May Borkowski, Lorrell James Borkowski, Raymond E. Bosche, Kay Margot Bowers, Glenna Kay Brady, Georgia Gale Brus, Robert A. Brus, Kay F. Dalgety, Geraldine L. Dammann, Joann Lee Dobler, Allen Ray Ehlers, Dale Frederick Ehlers, Donna J. Emert, Gerald Frank Handlos, Carol Ann Hansen, Kathryn Ann Hass, Diane M. Heithoff, Gerald E. Hill, Jerolyn Joy Hinz, Gary David King, Diane Alma Klocke, Douglas William Kruse, Roger Dean Kuhl, Ginette Marie Kuker, Mahlon Yale Lamp, Sherril Kay Martens, Kathleen A. Meiers, Barbara Ann Mundt, Charlene D. Musfeldt, Dale E. Musfeldt, Ronald J. Odendahl, Linda M. Ohde, Gloria Jean Schroeder, Lowell Lewis Schroeder, Ronald H. Schroeder, Marjean Kay Segebart, Mary Jane I. Sextro, Barbara K. Sonksen, Beverly Sue Thompson (valedictorian), Lois C. Vehrs, Carol Sue Vetter, Judith Loretta Vogl (salutatorian), Kathleen M. Wagner
1962 former students: Kent Austin, Robert Billmeier, Betty Bosche, Jeannette Breidert, Deanna Dent, Lynette Eich, Joan Fisher, John Ford, Robert Galvin, Dennis Hagedorn, Joel Harris, Barbara Hemerson, Peggy Hockett, Allen Kienast, Joseph Loucks, Dennis Maasen, Pearl Miller, Kathy Musfeldt, William Platter, Ronald Schroeder, Louise Synhorst, Elaine Trella, Darrel Wiese
Juniors Homeroom B

Fourth: Ron Schroeder, Roger Kuhl, Linda Ohde, Mary Sextro, Mahlon Lamp
Third: Dale Musfeldt, Doug Kruse, Carol Vetter, Bev Thompson,

Lowell Schroeder

, Mr. Sam Mast - Sponsor
Second: Kathy Wagner, Ron Odendahl, Barb Mundt, Lois Vehrs, Barbara Sonksen
Front: Judy Vogl, Kathy Meiers, Marjean Segebart, Gary King, Sherril Martens, Charlene Musfeldt, Gloria Schroeder

Iowa No. 4

Iowa No. 4 country school picnic at the Manning City Park 1954

Back: Larry Rowedder, Karen Rowedder, Eugene Haberl, Imogene Haberl, Mary Ann Hagedorn
Middle: Lowell Schroeder, Judy Schroeder, Myra Rowedder, Joyce Carstens, Carol Ann Kuhl
Front: Raymond Hagedorn, Elaine Carstens, Linda Derner, Allen Rowedder

In 2015, Lowell & Betty Schroeder graciously let me borrow an old family scrapbook they had so I could scan it.
I normally don't show all of a scanned collection but wanted to show how some Manning folks (relative or not) work with me and share their historically precious items.
Without these people who work with me and share their old pix and history, I would NOT be able to show all of these tributes and other major feature stories on my web pages - something, I DARE say, that no one else in the US can do for their communities like I can for Manning with my web pages...
For a few of the pictures, we need help with IDs, so if anyone can provide names and information - please get involved and e-mail me!
Lowell Schroeder collection


Membership receipt for August Horn from the Three Mile House Schuetzenverein
Treasurer: August Eikmeier
3 miles north of Manning on West Street.

Lowell & Betty Schroeder did not know the background of this receipt, but more than likely was in the Schroeder/Pfoltner part of Lowell's family.
Betty's family is not from the Manning area.
Another possibility is that Lowell & Betty bought a box of old items on a sale in Manning and this receipt was in it.
We'll never know for sure...

Most of the pictures below are part of Lowell's family ancestry...


Bertha (Ronnfeldt) & Peter Schroeder

Peter & Bertha (Ronnfeldt) Schroeder

Herman and Amelia (Rowedder) Schroeder

I'm sure this is Herman and Amelia (Rowedder) Schroeder wedding picture

Back: Edna, Elsie, Elmer, Lena, Laura
Front: Bertha, Lillie
I think this is the Schroeder family...
This farm house once stood 5 miles north (east side of the road) on West Street in Manning.

Schroeder brothers: Norman, Ken, Merlin J., Lewis

Elsie (Schroeder) & Alfred Rix
Parents of Delores Kuhn, Donald Rix, Allen Rix, Larry Rix
Alfred Rix was a brother to Arthur, Harry, Ted

Lena (Schroeder) & John Joens

I now have Lena & John's obituaries, recently sent to me from a Schroeder descendant.
I did not know that John served overseas until reading it in his obituary.
John was a WWI Veteran and I remember him as a janitor at the old grade school.

John Joens - janitor at the old grade school

Herman & Anna (Kall) Rowedder - Lowell's grandparents

William and Anna were parents of six sons and six daughters.
Ella died in infancy.
Louie died in England in 1918 while serving his country in World War I, at the age of 22.
Lena married Harry Wiese; children are Merle, Dewey, Victor, Gertrude and Melvin.


Amelia married Herman Schroeder; children are Lewis, Merlin, Kenneth and Norman.


Hilda married Fred Hansen; children are Alvin, Melvin, Fred Orren, Billie (deceased), and Bob.
John married Ella Mordhorst; children are Gilbert, Berdine, Leonard (deceased), LeRoy, Virgil and Joan.
Herman married Katie Karsten; children are Emma, Herbert, Elsie and Ivan.
Willie married Helena Joachimsen; children are Verna, Lester, Elmer, and Ione.
Henry married Christina Joachimsen; children are Elda, Lenora, Ruvilla, Ira, Glenn, and Lyle.
Emma married William Langbehn; children are Louie, Lloyd, and Gladyce;
following William's death Emma married Frederick Langbehn, and they had a son Kenneth.
Lena married Harry Wiese; children are Lewis, Merlin, Kenneth, and Norman.
Julius married Margaret Vollmer; children are Dorothy, James, and Donna.
Laura married Peter Kasperbauer, and had one child, Cleo.

Amelia (Rowedder) Schroeder - mother of Lewis

Herman & Katie (Karsten) Rowedder - Pastor John Ansorge

William & Emma (Rowedder) Langbehn

Ken & Donna Langbehn

Back: Ken, Merlin
Front: Norman, Amelia, Lewis

Fred P. & Hilda (Rowedder) Hansen

John & Ella (Mordhorst) Rowedder

Louie Rowedder


Louie Rowedder WWI

A metal plaque and tree were placed in the Manning city park for every Manning Veteran who died serving during WWI.
Private Rowedder died as an infantryman with the American Expeditionary Forces October 21, 1918, while serving in France.

Jurgen & Frauke (Hoffmann) Pfoltner family


Back: Hertha, Chris, Charlie, Hans, George, Herman
Front: Kate, Jurgen, Lillian, Frauke, Alma, Anna

Charlie & Emma (Grau) Pfoltner 1954
This house is gone and was located at 310 Sue Street.


1950 Plymouth


Charlie & Emma (Grau) Pfoltner

Detlef & Sophia (Sachleben) Grau
Fortunately I aleady had these pictures and their IDs.
Detlef Grau 90th birthday 1923


Back: Hilda Moeller, Amanda Grau Martens, Walter Grau, Eunice Grau Ahrendsen, Elda Rothfolk Barten
Front: Florence Pfoltner Flenker, Bernice Grau Crouch, Hugo Peter Grau, Jr.
Back: Sophia Gaul - Lena Flenker's sister), Mathilda Mohr Grau (Claus Henry), Sophie Grau Rothfolk (Jim), Mary Hansen Grau (August), Laura Grau Alwill (Elmer), Amanda Grau Moeller (Pete), Clara Grau Cox (Frank), Ida Grau Kusel (August), Housekeeper Christina Lage
Middle: Ida Gaul, Lena Flenker, Detlef Grau, Anna (Waller) Grau (Hugo)
Front: Emma Grau Pfoltner, Martha (Rudnick) Grau (Henry), Emma Rudnick Grau (Albert) holding baby Lester Grau
Back: Elmer Grau, Albert Grau (Henry's) Detlef Grau Jr., Peter Moeller, Charley Pfoltner, Henry Flenker, man from Arcadia
Middle: Emil Grau, Henry Grau, Detlef Grau, Hugo Grau (Henry's), Jim Rothfolk
Front: August Kusel, Detlef Grau Jr., Henry Grau Jr. (Henry's), Herman Grau
Lower left front: Walter Grau (Hugo's son)

Claus & Matilda (Mohr) Grau family


Back Row: Edward, Lena Hell, Albert, Hugo, Amanda Moeller, Henry
Front Row: Emma Pfoltner, Claus Henry Grau, Elmer (child), Julius (behind Elmer), Matilda, Detlef

Matilda (Mohr) Grau

Claus & Matilda Grau home in south Manning
922 Main Street - later on the Ivan Petersen home for many years.

Charlie Hell family - need help with IDs


Emma (Grau) & Charlie Pfoltner visit with Hell family in South Dakota


Back: Charlie Pfoltner, Carl Hell, Hugo Grau
Front: Emma (Grau) Pfoltner, Carolina (Grau) Hell, Anna (Waller) Grau
Visiting relatives in South Dakota 1950

Carl & Carolina (Grau) Hell

Hugo & Anna (Waller) Grau

Charlie & Emma (Grau) Pfoltner

Peter & Amanda (Grau) Moeller

Albert & Emma (Rudnick) Grau

Lewis & Alma (Pfoltner) Schroeder

4 generations - Back: Alma, Judy
Front: Emma holding Deb 1966

Merlin & Florence (Karsten) Schroeder

1981 caption: Home where Florence Pfoltner was born.

Woodrow & Florence (Pfoltner) Flenker

Back: Lynn, Kevin
Front: Roger, Mary
Roger is Woodrow's son
Cook family 1973


Back: Alan, Lee
Front: Darlene (Flenker), Christine, Katherine, Linda

Amos & Esther (Pfoltner) Jahn


Home where Esther Pfoltner was born - taken in 1980

Lewis & Alma Schroeder

When I come up with an idea to share on my web page, it always seems to get overly-involved, because I end up running into something I'll have questions about or find an error or some mismatched information.

I recently purchased a John J. Schroeder token on E-bay.
I already have several of these same tokens but they are very rare historically so if I see one I try to get it.
This time I decided to feature the scans of it on my web page and then provide some background - EASIER said than DONE!

There is more than one John Schroeder and at least 2 John J. Schroeders from the time frame.
While searching for this Schroeder line, I had to separate all of the other Schroeder families, who may or may not be related to John.
While searching I noticed/remembered that I had several different spellings of a family name who married into this Schroeder family - Ronnfeldt & Roenfeldt & Ronfeldt & Rönfeldt.
I'm sure they are the same family and either someone changed the name way back when or one is a spelling error - a big problem when working on genealogy and history...partly because it is human to make errors but there are a lot sloppy wannabe genealogists/historians.

So I'll do my best to present what I think are pictures of relatives connected to John J. Schroeder.

front


back
First I had to determine which John Schroeder had the garage, and fortunately I had both his and the other John's obituaries.

John & Hattie (Opperman) Schroeder

John J. Schroeder, son of Henry and Wiebke Schroeder

, was born on March 25, 1876, at Bryant, Clinton County. On March 7, 1902, he married Hattie Opperman, and the couple farmed south of Manning. In 1914 they moved to Manning, where Mr. Schroeder operated a garage. Later he had a plumbing and hardware business. Mrs. Schroeder died on March 1, 1958. John was also preceded in death by his parents, a brother,

Charlie

and a sister,

Mrs. Chris (Anna) Ehrichs

. He is survived by a sister,

Mrs. Bertha Ehrichs

, Norfolk, Nebraska. Mr. Schroeder died early Monday, December 16 at the Mental Health Institute in Clarinda.

I often write how Manning's history is really my family history, with all of the connections I have and can show in the various feature stories I have on my web pages.
Chris and John Ehrichs are my great-uncles.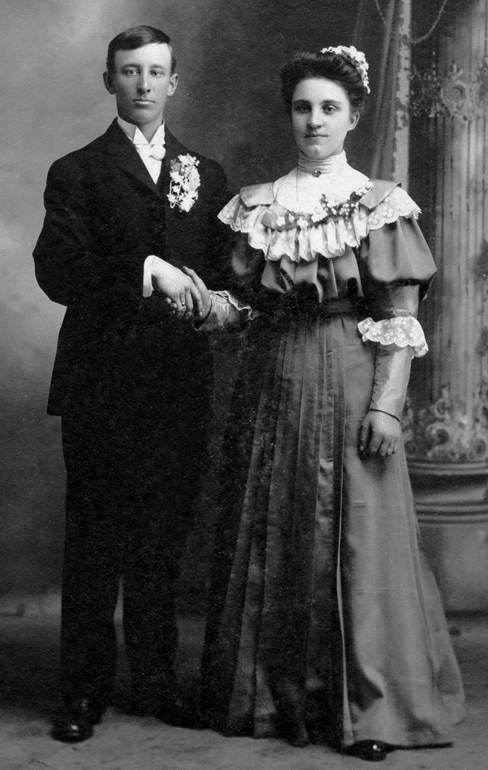 John &

Bertha (Schroeder)

Ehrichs

Married February 21, 1906
John was born August 18, 1877 and died October 3, 1949
Bertha was born February 7, 1886 and died October 30, 1968
They were the parents of Malinda "Lindy" Anderson
John was the son of John & Anna (Jurgensen) Ehrichs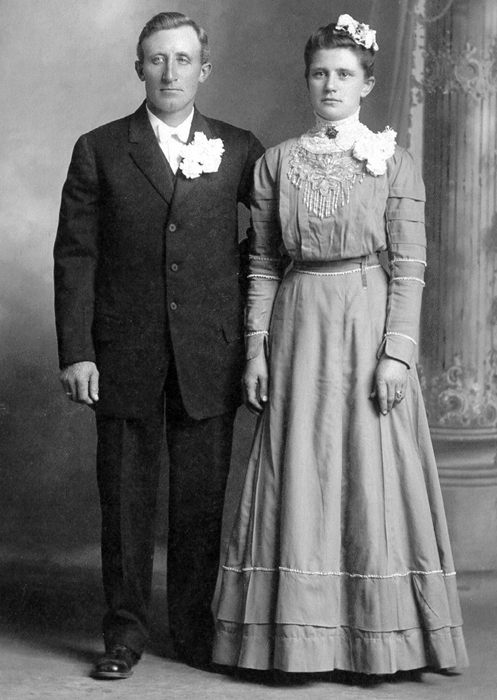 Chris &

Annie (Schroeder-Kruse)

Ehrichs

Married January 25, 1911
Chris was born October 23, 1875 and died June 4, 1943
Annie was born October 29, 1880 and died June 9, 1929
Chris was the son of John & Anna (Jurgensen) Ehrichs


I also searched the 1981 Manning Centennial book for information about John Schroeder.
This is the only entry about his business.
John Schroeder had a garage and repair shop at 503 Main Street, where he offered the Oldsmobile automobile, U.S. Tires, Crosley radios and accessories.

Fortunately, I'm persistent with finding and digitizing Manning's history and ran across this picture in the Roland Derner collection that his daughter, Linda, has fortunately saved instead of being thrown like so many younger generations have done with their own family history.
According to the Derner family, Hans Derner and John Schroeder had the Independent Implement Store at 503 Main Street from 1913 to 1915.
Here is an amazing picture from the Derner collection. I assume that John Schroeder is in the photo but don't know which he is for sure.
Hans Derner is 4th from the left...
John Schroeder possibly 3rd from left.
There are no bricks on Main Street which means before 1915, the Wyatt Hospital is not in the background which means before 1926, and you can see the water tower (back left) and the George & Ida Dethlefs home in the middle background.

G.F. Dau building
Built in 1914


Gotch Garage destroyed by fire 1947


2003 view - built in 1948 by Manning Motor Company

Now back to the John J. Schroeder family history...

Aspinwall Centennial book
CHARLES SCHROEDER
Brother of John J. Schroeder
Charles Schroeder, son of Henry and Wiebke Schroeder, was born November 7, 1877 near Manning. He lived in this area all his life. His father bought a farm in Iowa Township, Crawford County, and when he retired from farming Charles moved to the farm.
February 22, 1905 Charles married Margaretha Schultz. She was born at Stolp Pomerania, Germany September 22, 1881, to William and Wilhelmina Schultz. She and her mother came to America in 1892, and they first stayed in the home of her mother's uncle near Wall Lake.
After Charles retired in 1919, he, Margaretha, and their family moved from the farm to Aspinwall, where they bought an acreage from Chris Hollander on the east end of town. The acreage included three acres of pasture, so Charles bought some cows and the children did the milk chores, selling milk to a number of families in town.
The family included three children, Wilhelmina Amanda (Mrs. Art Fuss), Marceline, Missouri, born December 18, 1905; Henry Wilhelm, Manilla, born May 6, 1909; and Gertrude Viola Mork, Irwin, born June 5, 1912.
Charles lived in Aspinwall until his death in 1959. Margaretha lived there a few more years and, because of failing health, moved to Eventide Nursing Home in Denison, where she passed away in 1970.
Aspinwall history book
HENRY SCHROEDER
Henry Schroeder, son of Charles and Margaretha (Schultz) Schroeder, was born May 6, 1909 northwest of Aspinwall. In 1919 his parents moved to Aspinwall and Henry graduated from the Aspinwall School in 1924.
In 1936 he was married to Hertha Petersen of Denison. They made their home northwest of Aspinwall for nine years. In 1945 they moved to a farm one mile north of Aspinwall and lived there for 26 years. In 1972 Henry sold the farm and moved to Manilla, and for nine years worked for Boyd Merrick.
They have three children, Margaret, Deloris and Roger.
Margaret graduated from the Aspinwall School in 1951 and from Manning High School in 1955. She was married to Howard Kuchel, and they had three sons, David, Don and Mike. Howard and son Don are deceased. Margaret works at L.R. Nelson in Manning.
Deloris graduated from the Aspinwall School in 1953 and from Manning High School in 1957. She is married to James Neuland and they have one daughter, Susan Marie. Jim is a truck driver. Deloris and her husband live in Woodbine.
Roger graduated from the Manilla School. He is married to Ellen Thraen, of Harlan, and they have two children, Jerry and Gail. Roger lives in Clear Lake and works for the Leigh Cement Company of Mason City.

This family name, like I'm sure the other Schroeder families of the Manning area, was spelled Schröder with the umlaut, which is spelled Schroeder when you drop the umlaut.
If you are related to this family, maybe you don't have some of this information or pictures - PLEASE don't just grab things for your research and then not contact me to help me with a much bigger and more important historical research project - Manning's family history.
I looked through obituaries to try to figure out John's ancestry. Then I went to the Manning and Aspinwall Centennial books to see which if any of the Schroeder families provided their histories.
Here is what I found and part of John Schroeder's family.
First, I was glad I had Heinrich Schroeder's obituary. It gave me names of his siblings and children, BUT since Schroeder is such a common name, I'm struggling to determine for sure if some names I'm finding are a siblings or child and not from a different Schroeder family.
Deceased Heinrich Schröder
At the age of 73 years, 1 month, and 5 days, on last Saturday (the 24th), Heinrich Schröder slipped away to the other side. He was born on February 19, 1844, in Hohenwalde, Holstein, Germany, grew up there, came to America at the age of 20 years, resided for the first years in Davenport in this State, moved later to Clinton County, Iowa where he married in 1875 Miss Wiebke Oltermann. In 1877 the couple came to Carroll County and six years later they possessed a farm near Aspinwall in, Crawford County, which they operated with great success until the year 1904. Then one of the two sons who grew up there took over the farm at which time the parents retired to Manning.
Father Schröder brought his earthly possessions to this land which through diligence and perseverance and with God's blessing and with the growth of his family achieved a fortune which made it possible to enjoy his final years in contemplation. He was outfitted with robust health until last October when an inner suffering fell on him, which lead him to seek medical assistance, which although did not bring a cure at least brought relief until he was delivered to his destiny, when called by the grim reaper. To mourn him are the grieving widow and four children, two sons-in-law, two daughters-in-law and ten grandchildren. The names of the first (generation) are: John Schröder and spouse Hattie in Manning, Carl Schröder and spouse Margaretha in Crawford County, Annie, wife of Christ Ehrichs in Crawford County, and Bertha, wife of John Ehrichs in Aspinwall.
Further, three brothers and a sister: Jochim Schröder in Schleswig, Iowa, Peter and August Schröder near Manning, and Mrs. Johanna Ronfeldt in Clinton County and many additional relatives and friends. The (funeral) procession took place on Tuesday afternoon in the hall of the society, following a solemn memorial service held in the same place, at which Pastor G. Krumm officiated and the church choir of the Peace (Church) congregation assisted. The participation in the (funeral) procession was very large and demonstrated the esteem in which the deceased stood and in which the survivors are still held. The internment of the deceased followed in the local cemetery. May he rest in peace.

Below is Heinrich's sister, Johanna.
Now I need help from the Schroeder/Ronfeldt family.
Heinrich's obituary has the spelling as Ronfeldt...maybe it should have been Rönfeldt?
I have another source that spells it Roenfeldt
Then I also have other pictures with the name Ronnfeldt.
Hopefully someone can clarify the spellings and let me know if they are all one in the same family.

Johanna Schroeder & Hans Roenfeldt - Fields Studio, Lyons, Iowa

Someone sent me a scan from a history book which is the same picture above and has a printed name.
Here is a different spelling from another family collection.


Herman P. & Catherina (Ronnfeldt) Mundt

All I know is this is a Ronnfeldt.
So any help with this family will be greatly appreciated!

August Schroeder write-up from the Manning Centennial book
If you are a relative/descendant and can help me with your Schroeder connections - PLEASE e-mail me.
August & Caroline (Tank) Schroeder


August, brother of Heinrich Schroeder and uncle of John J. Schroeder

August Schroeder, born at Schleswig, Germany, April 23, 1860, came to the United States with his parents in 1866. They settled in Clinton County, where August received his education. At the age of 23 he ventured westward to Carroll County and engaged in farm work.

Caroline Dorothy Tank, born in Rendsburg, Holstein, Germany, September 29, 1866, came to the United States with her parents at the age of two years. She was the last member of the family of children of Mr. and Mrs. Chris Tank. They settled in Davenport. A year later they moved to Benton County and lived there until 1875, when they moved to a farm in Washington Township, about six miles north of Manning.

August and Caroline met and later were united in marriage June 3, 1885. The couple lived more than 40 years in the Manning and Westside vicinity. They had 10 children: Clara, Willie, Harry, Albert, George, Otto, Alma, Hilda, Herbert, and Lolida.

Clara and her husband Carl Petersen had two sons, Elmer and Leonard. Leonard married Neva Kaspersen and had three daughters: Cynthia and her husband David Bateman are the parents of Shannon and Brian; Kristy and her husband David Marchino are the parents of Jesse and Amy; and Karla is married to John Terry.

Willie and his wife Elsie Joens had a daughter Lorraine and son Berdell. Lorraine and her husband Alfred Dammann have two children: Dianne is married to Robert Riley and they are the parents of Robert, Cindy, Mark, and Julie; Dennis and his wife Linda have a daughter Christine.

Harry and his wife Elsie Schumann had two sons, Elden and Harold. Elden and his wife Ruth Lage Nissen have three sons, David, Paul and Daniel, and a daughter Sara. Harold and his wife Edna Roecker have four daughters: Sister Sharon; Dianne Smith, who has a daughter Natalie; Jerri, married to Joe Coleman; and Kimberly.

Albert and his wife Alma Petersen have two sons, Berdette and Russell. Berdette is married to RoseAnn Beebe; they are the parents of five children: Georgia (Mrs. David Conrad); Janna (Mrs. Larry Madrem), who has daughters Amy and Susan; Michael, married to Ginny, with a son Joshua; Penny (Mrs. Kevin Niceswanger); and Todd. Russell and his wife Jean Manford have two sons: Dudley and David, who is married to Marcia and has a daughter Jacqueline.

George married Marie Petersen and has a daughter Clariss. Clariss and her husband Floyd Brandt have two children: Sally, married to Edward Lutz and with a daughter Meredith; and Craig, whose wife's name is Cathy.

Otto and his wife Elsie Kusel have a son Glen. Glen is married to Arlene Subbert, and they have four daughters: Pamela (Mrs. Alan Kusel) has two children, Amy and Beth; Connie is not married; Carlys is married to Allen Stribe; and Jerilyn is married to Terry Buzzard and has a son David.

Alma married Charley Meyer and had four children, Marvin, Clayton, Shirley and Lyle. Marvin and his wife Janae are the parents of three children: Benny, who is married to Janice; Leslie, whose wife's name is Mary; and Sue, who is married to James Chidester. Clayton and his wife Helen have four children: Clark; Marla (Mrs. Mike McKee); Lisha; and Tammy. Shirley and her husband Clifford Spack have two children: Rickey and his wife Kimberley have a daughter Heather; Carol and her husband Dallas Lile have a daughter Trudy and two stepchildren, Anthony and Michelle. Lyle and his wife JoAnn have five sons: Charles and his wife Robin have a daughter; Lynell; Jerry, who is married to Lori; Stanley; and Darwin.

Hilda is married to Albert Karsten and had two sons, Gerald and Wilbur. Gerald and his wife Joyce Jensen have three children, Douglas, Dana and Darla. Wilbur and his wife Marlys Rutherford had seven children: Jeffery; James, who is married to JoAnn; Jan, married to Dan Lorenzen, and who has two children, Amy and Andrea; Joni; Julie; Josef; and Jason.

Herbert and his wife Leona Grimm have three children, Wayne, Marilyn and Cleone. Wayne married Lila Mohr; they have three daughters: Linda and her husband Gary Anderson have a son Quinten; Susan and her husband Larry Stangl have three children, Monica, Kristi and Andrew; Debra is married to Daniel Weis. Marilyn married Dale Jons and they have four children: Barbara married Patrick Wuestewald and they have a son Adam; Steven; Janine; and Doreen. Cleone married Frederick Podey, and they have five children: Lyle and his wife Sheryl have a son Nathan; Lucinda and her husband LaMonte Crichton have two children, Crystal and Travis; Sandra; Roger; and Donna.

Lolida married Edwin Wegner; their children are Duane, Robert and Allan. Duane and his wife Arlene Ladehoff have four children: Gail is married to James Richardson, and they have two daughters, Jennifer and Jessica; Karen and her husband Gary Odendahl have two children, Angela and Laurie; Dean and Roger. Robert and his wife Shirley Hansen are the parents of Debra, Tommy, David, Nancy, Dale, Bruce and Kyle. Allan and his wife Joyce Stuhr are the parents of Brent, Tamara (deceased) and Bradley.

Here are some pictures of the August Schroeder branch...

Back: George Schroeder
Front: Otto Schroeder, Albert Schroeder

1959 Schroeder reunion at the Manning Legion Hall


Back: Herbert, Albert, Harry, Otto, Willie
Front: Lydia Wegner, Hilda Karsten, Alma Meyers, Clara Petersen

Albert & Alma (Petersen) Schroeder

Carl & Clara (Schroeder) Petersen family

Lolida Wegner family

Back: Otto Schroeder, Elsie (Kusel) Schroeder
Front: Glen Kusel's girls Pam, Connie

Back: Harry Schroeder, Eldin Schroeder, tall man?
Middle: ??, Ruth (Lage) Schroeder, ?? , ??
Front: maybe Eldin & Ruth's kids

Back 4: Wayne Schroeder
Third 3:
Second 4: Lila (Mohr) Schroeder
Front 3

Charles & Alma (Schroeder) Meyer family

Back: Gerald Schroeder, Joyce Jensen Schroeder, Hilda Karsten, Marlys Karsten, Wilbur Karsten
Front: Doug Schroeder, Jeff Karsten, Jim Karsten, Jan Karsten
Peter Dethlef Schroeder
brother of Heinrich Schroeder and uncle to John J. Schroeder
One of the pioneers in the Manning area was Peter Dethlef Schroeder. He was born April 5, 1852, in Hohenfelde, Holstein, Germany. Mr. Schroeder spent his childhood days in his native country. At the age of 14 years, he came with his parents to America and landed in New York on July 4, 1866. Their destination was Clinton County where his parents settled on a small farm.
In 1877 when he came to Carroll County he purchased 80 acres of land five and one-half miles north of Manning, where he broke the Prairie. His next purchase was another 80 acres, which adjoined the first 80, from Henry Hoffman Sr. This is now the home of the Vernon Irlmeier.
In 1878, he was united in marriage with Lena Ronnfeldt at Lyons. They came to Carroll County, and settled on the groom's farm. Their marriage was blessed with one son, who passed away at the age of three years. His wife passed away in 1883. In 1885, he married Bertha Ronnfeldt at Carroll. Bertha Ronnfeldt Schroeder, was born September 10, 1865, in Clinton County. She spent her childhood, and received her education, in eastern Iowa.
In 1907, Mr. and Mrs. Schroeder purchased another 80 acres of land across the road from their place. This place is now the home of the Ron Odendahl family.
The Schroeders became the parents of eight children: Herman, Lillie (Mrs. Albert Joens), Amanda (Mrs. John Frahm), Laura (Mrs. Walter Joens), Lena (Mrs. John A. Joens), Elmer, Elsie (Mrs. Alfred Rix), and Edna. Five children are deceased and the three living children are residing in Manning; they are Lena Joens, Elsie Rix, and Edna Schroeder. There are 13 grandchildren: Lewis Schroeder, Merlin Schroeder, Kenneth Schroeder, Norman Schroeder, Gilmore Joens, Harold Joens, Clifford Joens, Lois Joens Hargens, Robert Joens, Delores Rix Kuhn, Donald Rix, Allen Rix and Larry Rix. Peter Schroeder passed away, June 27, 1945, and Bertha Schroeder passed away April 4, 1954.

Here is some information I got from Delores Kuhn in 2004:
Delores (Rix) Kuhn's grandparents are Bertha Ronnfeldt who married Peter D. Schroeder
Delores' parents are Elsie Schroeder & Alfred Rix
Linda (Meggers) Frank's grandmother is Kathryn Ronnfeldt
Bertha & Kathryn Ronnfeldt are sisters.
I don't have any pictures of Lena Ronnfeldt.


Peter & Bertha (Ronnfeldt) Schroeder


Bertha & Peter

HERMAN L. SCHROEDER


August 3, 1886, Herman Ludwig Schroeder was born to Peter and Bertha Schroeder in Washington Twp., Carroll Co. He was the eldest son and spent his early days helping his parents on the farm.

February 28, 1912, he was married to Amelia Rowedder. After their marriage, they located on a farm north of Manning, and lived there until his death at the age of 42.

They were the parents of six children: Lewis, Merlin, Kenneth, Norman, and two (Arlo and Alice), who died in infancy.

After Herman's death, Amelia lived in the Manning area for a number of years, then moved to Wolsey, South Dakota, and took Kenneth and Norman with her. Lewis and Merlin remained in the Manning area, worked on various farms and lived with relatives. Today, Merlin and Lewis still live in Manning and both are married. Lewis and Alma have retired. Their son Lowell, his wife Betty, and their children, Julie, Janet, and Jennifer, live on the farm. Their daughter Judith, her husband James, and their children Debra, LineLe, and Ted live in Holstein.

Merlin and Florence have a feed store in Manning. Their son Ronald, his wife Faith, and their children, Elizabeth and John Brian, live in Des Moines. Their son Keith lives in Manning and works in Templeton.

Kenneth and Norman have remained in South Dakota and both are married. Kenneth and Phyllis live on a farm. They have two children, Monica and Gary, and a son-in-law Terry.

Norman works for the Postal Dept., and he and Lurane have two daughters, Rhonda and Valerie, sons-in-law Craig and Rex, and grandchildren Chad and Megan.

Amelia passed away December 8, 1963.

Aspinwall book
LEWIS SCHROEDER FAMILY
Lewis, son of Herman and Amelia Rowedder Schroeder, was born April 9, 1914, on a farm five miles north of Manning.

Alma, daughter of Charlie and Emma (Grau) Pfoltner, was born June 6, 1919, on the farm place 1/4 mile north of Aspinwall. Alma attended school in Aspinwall up to the eighth grade, and then went through ninth grade in Manning.

Lewis and Alma were married November 22, 1939. After their marriage, they lived on various farms around Manning, and then in 1949, they purchased the farm of Frauke Pfoltner, Alma's grandmother, and they moved there in 1950. They resided on this farm until 1975, when their son Lowell took over the operation of the farm, and Lewis and Alma retired to Manning. The farm place is located 1 1/2 miles west of Aspinwall.

Lewis and Alma are the parents of two children. Lowell and his wife, the former Betty Davis, live on the home place with their three daughters, Julie, Janet and Jennifer. Judy married James Boysen and they have three children, Debra, Linette and Ted; Judy and Jim operate their own business in Holstein.

The family are members of Zion Lutheran Church in Manning.

LOWELL SCHROEDER FAMILY
Lowell Schroeder was born January 28, 1944, to Lewis and Alma Pfoltner Schroeder near Westside. The family moved south of Manning and lived there until 1950, when they moved to a farm 1 1/2 miles west of Aspinwall. Lowell attended rural schools until the eighth grade and then the Manilla Community School. In his sophomore year he was transferred to Manning and graduated in 1962. After graduation he worked at various jobs in Exira and Atlantic.

Lowell was married to Betty Davis, daughter of Dallas and Marie Blue Davis, February 9, 1964 in Anita. Lowell worked at the pork plant in Harlan for 13 years and the family lived there for two years. In 1966, they started farming with his father, and moved to an 80 acre farm two miles west and 1/4 mile south of Aspinwall. In 1975, when his parents retired to Manning, Lowell and his family moved to the home place where they live today.

Lowell and Betty are the parents of three daughters, Julie Lynette, 15, a sophomore; Janet Leigh, 14, a freshman, both attending the Manning Community School, and Jennifer Laine, two, at home.

Lowell has been a director of the Aspinwall Co-op for the past six years, and was on the board of the Aspinwall Community Club for three years.

The family are members of the Zion Lutheran Church in Manning.

All I know is the lady is a Schroeder - from the Linda (Meggers) Mundt collection
If you have other old Schroeder and Manning related pictures, please let me know.
Thanks,
Dave Kusel

Reynold L. Gehlsen


February 13, 1928 - April 30, 2020

Private Family Services will be held.
The public is invited to a graveside service May 5, 2020, 11:30 A.M.
Crawford Heights Memory Garden cemetery, Denison, Iowa.




Reynold Gehlsen, Ralph Gehlsen, Ronald Pruter 1939

Reynold Gehlsen

Gehlsen family
2016 Hayes Township Schuetzen Verein
More pix and information coming
Huebner Funeral Home

Billy Sander
Billy Orlyn Sander, 90, of Cedar Falls, passed away unexpectedly at his home on Tuesday, April 28, 2020. He was born October 17, 1929, in Manning, Iowa, son of Herbert and Erna (Wunder) Sander. Bill graduated from Manning High School with the Class of 1947, Drake University in 1952 with a B.A. and, again, in 1963 with an M.S. in Education. He also received an Administrative Specialist license from Iowa State University. Bill married Marjorie Mae Boyles on June 4, 1950 in Everly, Iowa, and they settled in Grainger then Liberty Center where Bill taught school. West Marshall was also a stop. The couple spent most of their life together in Altoona where Bill served as Assistant Superintendent, then Director of Non-Academic Services and Business Manager of the Southeast Polk School System. He retired in 1986 and they moved to Cedar Falls in 2015 to be closer to their family.
Bill was preceded in death by his parents; his son-in-law, Dennis Peters; grandsons, Neil and Nick Harding; brothers-in-law and sister-in-law: Lewis, Ray and Jim Boyles; Leon Blackford; Tom Thompson and Marie Adams; and niece, Shari Thompson. He is survived by his wife of 70 years, Marjorie of Cedar Falls; his daughter, Connie Peters of Cedar Falls; grandson, Josh Harding of Cedar Falls; sister, Carol Thompson of Omaha, Nebraska; brother, Burton (Jean) Sander of Phoenix, Arizona; and many nephews and nieces.
There will be no public visitation or services planned at this time for Bill. A Celebration of Life will follow at a later date with burial at the Manning Cemetery. Memorials may be directed to the family for future designation and condolences may be left at www.DahlFuneralHome.com.
Bill was an inspirational teacher who maintained relationships with many of his students through the years. He was a firm but fair administrator who earned the respect of his coworkers and employees. Bill and Marjorie enjoyed camping and traveled to all 50 states as well as Canada and Mexico. They spent many winters in Mission, Texas, playing golf and enjoying warm weather and friends. He loved fishing and even tied his own flies. Bill was a long term member of the Lion's Club and coached softball as well as basketball through the years. Most of all, Bill loved his family and enjoyed going to his grandson, Josh's athletic events as well as UNI athletic events. He will be remembered for his friendliness and joke telling.
Afternoon session 1934 Kindergarten


Teacher Miriam Beagle
Back: Donn Kelsey, Charles Schumann, Jim Farrell, Marjorie Jacobsen, Dorothy Lohmeier
Third: Manfred Funk, Letty Frahm, Ronald David, Pat Sullivan, Dorla Eckley
Second: Lila Mohr, Willis Lohmeier,

Bill Sander

, Bob Suhr
Front: Ralph Petersen, Loa Barnes

Morning session Kindergarten 1934


Back: Gene Wiese, Ed Claussen, Leo Rostermundt, Keith Rohr, Don Livingston
Middle: Patricia Siem, Justyn Sutherland, Miss Miriam Beagle, Mary Alice McMahon, Bobby Colton
Front: Marianne Lyden, Lola Ress, Mary Lee, Paul Mentzer

Herbert & Erna (Wunder) Sander


Louie & William Wunder November 1925
Erna Bertha Margaret, daughter of William and Louise (Sievers) Wunder


Henry Sievers with grandson Willys Wunder 1925
Louise, daughter of Henry & Margaretta (Hoffmann) Sievers

Carol Sander MHS 1954

Burton Sander MHS 1955

Carol Sander MHS 1954

William and Louise (Sievers) Wunder home


1015 Center Street

As you probaby noticed, I don't have any older school or graduation pictures of Bill - hopefully a family member or relative will contact me so I can get some more pictures of Bill to scan and add to my Manning Historical Digital Preservation Database.

I'm bringing this feature towards the top again.
I received this picture from someone connected to Manning who has an exisiting toy from the Manning Toy Factory.
He saw this story below and took a picture for me.
I'm trying to find out some more information from him and if he is OK with it I'll post his name and that information.
Any idea who the boy is on the upper right side of this first picture?


Manning Toy Factory

1955 First Grade - need help with IDS


Back: teacher
Fourth: ??, Gloria Nissen
Third: ??, ??, Connie Ross, ??
Second: ??, ??, ??, ??, ??
Front: ??, ??, ?could this be the same boy as in the toy picture?, ??, ??
A toy factory was started in December 1950, by Joe Poley, Dr. Joe Loucks, Fay Donaghu and Ted Rix. It was located in the old Farmers Union building, now owned by Manning Ag, on the east side of the street just north of the Dappen property on the corner of First and Main. The idea was to get into the manufacture of small wooden toys. The first project was a child's chair made along the Queen Anne lines for 5 or 6 year olds, painted a bright red. It retailed for $1.69. Labor and production problems were primarily the cause for its abandonment after some months of operation.

Old Glory - Vann Morris

For Rent
Looking for a shop to do farm or vehicle repairs and more?


Call or e-mail (by appointment only)
Quonset (40x80) fully insulated with both waste oil and supplemental natural gas heaters...all new wiring and lighting installed in 2012.
All concrete floors, with movable over-head hoist, including various shop equipment like chop saw, grinder, drill press, press, and more...
All new covering on outside - top and ends in 2019.
Fully graveled & maintained lane and yard. We have a rear mount tractor snow blower (loader) we use to keep lane/yard free of snow in winter.
Owners live on premises - with security lights.

2012 complete rennovation

waste oil burner, hoist, press

2019 complete new covering.

Call 712-653-3259 or e-mail - farming@davidkusel.com
Also, some possible space to store equipment for the renter.

This would be a shared situation...we still want to use the shop for occasional repairs we will have year-round and also store the loader/tractor/snowblower in the winter.

Manning Hillside Splash


Click for a printable flier

In January of 2018, I created this historical perspective linked below about recreation in Manning and also information and graphics for the current proposed project for the Rec Center.
It shows how projects don't get done overnight and also how very important volunteers and donations are to every project.
Update on the Hillside Splash project
On May 15, 2018, the city council approved $400,000 in matching funds for the proposed Hillside Splash project. JEO Consulting has been working on design ideas and a proposal to complete this project in 3 phases.
Phase 1 will begin in 2019-20 with construction beginning in 2020-21, or as soon as funds are raised.
A zero-depth pool with some play features are planned in phase 1, with the slide aspects in phase 2, and a spray pad for phase 3.
Click on the link below to see some very interesting history on how Manning achieves so many amazing things and is now working on another unique project.
Manning Hillside Splash 2019 update

Oh the Fun of playing in the Sun (1968)


1909 cartoon about 2 boys nabbing their friends' clothes while "skinny dippin.'"

Please visit the Manning Exchange for local news, articles, and information...a work in progress.

Many upcoming events.

Korean War Veterans continues


There are lots of Manning Veterans of the Korean era with no pictures or information.
Will you be in the Manning Veterans' book???
Unless more post-WWII Veterans come forward there will be a lot of 1946 to present day Manning connected Veterans missing from the book.

For those of you who are occasional visitors to the Manning Exchange - please make sure to click on the "archived articles" section where previous featured stories are kept.

Click to visit the Manning Exchange

1 example from the Logeland Studio wedding packets.

There are still quite a few Logeland Studio wedding packets available.

Click to read about this important project.
It will help to financially support the Manning Veterans' history book project.

What makes up a community?
Just ONE person
who is a son or daughter
who is a brother or sister
who has a school chum
who is related to someone in that town
whose friend has a friend in that town
whose friend is related to someone else in town
who may have moved away but still thinks of the place they grew up as home
We would like to hear from you, the "1983 Leaders of Tomorrow" who have relatives and chums in your hometown of Manning, Iowa.
In their own words
Attention "1983 Leaders of Tomorrow"


Who is the sister of the meteorologist linked below?
Click to see the answer in her own words

Who grew up on a farm south of Manning, has chased tornados, and is now a meteorologist for the National Weather Service?
Click to see the answer in his own words

I have been receiving questions from various "1983 kids" about what type of information we would like them to write about.
Please read through the meteorologist's story to get ideas for you own personal write-up.
Then send me an e-mail so we can work out your story.

Note: Your story does not have to be as thorough as found at the link above but at least send us a couple paragraphs to bring us up to date from 1983. Here is the DIRECT link to the 1983 web page.

Parents of the "1983" kids - please encourage your children to send in their updated information and any pix they may want to include.
Sometimes a little nudge by mom or dad will get the ball rolling!
Each 1983 "Leader of Tomorrow" has interesting family history.
Here are the names of the "1983 kids" who we are looking for an update from...
Aaron & Courtney Potthoff, Adam Croghan, Andrew & Amanda & Brandon Puck, Alex & Abbey Ranniger, Allison & Megan Keese, Angela & Heather & Michele Hass, Angie & Alan Irlbeck, Bradley Christensen, Bryan & Nathan Rohe, Chelsea Souter, Christin Ann Fara, Christopher Wegner, Cole & Ty Henderson, Dale & Vanessa & Derek Hargens, Daniel Wayne Tibben, Daniel & Janelle Stribe, Dawn & Derrick Rohe, Dawn & Michelle Willenborg, Elizabeth & Jamy Zinke, Ericka & Andrea Ehlers, Gary & Beth & Tim Ferneding, Heather & Jessica & Jimmy Switzer, Jackelyn McKeighan, Jamie Jo Irlbeck, Jeffrey & Joey & Jeremy Irlbeck, Jeffry & Kelli & Jason Lorenzen, Jeremia Rex Macumber, Jennifer & Jason & Renee Knueven, Jennifer & Jeremy Misselhorn, Jeremy Puck, Jessica Rasmussen, Jill Kienast, Joe Stein, Joseph & Mackenzie Hinners, Kasie & Andrea & Amy Lorenzen, Kenzie Kae Kerkhoff, Lauren & Shad Bauer, Marte Wanninger, Matthew & Mandi Weitl, Melissa & Angie Pfannkuch, Michael & Amy & Jeremy Kasperbauer, Michael & Michaela Hargens, Melissa & Michaela Vinke, Michael & Matthew Siepker, Michaela & Crystal Ehlers, Natasha Vonnahme, Ryan & Rachel Pfannkuch, Sabrina Lee, Sarah Kaszinski, Sheri & Trena Bell, Tara Zeman, Stephen & Ryan & Darren Andersen, Tonya Jo Wurr, Tiffany & Michelle Jahn, Tim & Matt Hugeback, Brian & Katie & Steph Beck, Troy & Robin Wanninger
If you send me some information about yourself, I may also be able to find some pictures of your parents, grandparents, family members that I have in my database (as shown above).
We can use them in your story along with your "1983" picture.
We'd like to hear from you !!!
What ever became of the
1983 "Leaders of Tomorrow"
Have some of your "Dreams" come true?

"Let it be known that he who wears the military order of the purple heart has given of his blood in the defense of his homeland and shall forever be revered by his fellow countrymen."
George Washington, August 7, 1782
Just as a reminder: the Manning History book committee continues to work on a Manning area Veterans' history book project.
For those of you who are Veterans or have/had Veterans in your family - will you come forward?
The history book committee will do their best to get as many pictures and information about the 1000+ Manning Veterans but we can't do it all by ourselves.
How many small communities do you know have published 5 history books? The first one was the History of Manning 1898, then the 1981 Manning Centennial book, next the 2006 Manning Quasqui book, and most recently the 2009 Manning School history book. Probably the last book to be published will be the upcoming Manning Veterans' book - unless someone comes forward in the next generation to take over these projects after I'm gone. Will you help with the Veterans' history book project? If you are a Manning connected Veteran or are presently serving and do not submit your military connected pictures and infomation you probably won't be in this once-in-a-life-time Manning Veterans' history book. With a limited number of volunteers we can only do so much on our own but will try to get pictures of as many Veterans as we can. There are over 1000 Manning Veterans so we have a long ways to go before the book can be published.
Manning Veterans are slowly coming forward and below is another example. We hope to eventually get more pictures and information for Mike to put in the book but for now this is what I have to show to you.
Amos Rutz WWII
One thing that many Veterans and people who are submitting information have not fully understood is that this next Manning history book is specifically a Veterans' only book. It won't be like the Centennial or Quasqui history books were, where there is a Veterans' section along with other community aspects. We are aiming for a 2-volume book (around 1090 total pages) which will really be unique!!!
This book will be ALL Veterans' information (and the post auxiliaries) - hence it won't be a "Name, Rank, and Serial Number" only history but we want a complete history for each Veteran.
For instance - below is Louis Boell's picture and the information that was published in the Veteran section of the 1982 Aspinwall Centennial history book. It has the basic information but we are looking for more and I spoke to Louie by phone and he sent more pictures and information - also for his brothers.

To see what Louis submitted click on the link underneath "Are you a Manning Veteran" shown below.

Note: we also want some family background such as parents and grandparents. All too often you will only see just the Veteran's name with their basic military information but without the family connections it will be difficult for future historians and genealogists to know for sure who this person belongs to.

Are you a Manning connected Veteran?

I would like to hear from you!!!
We are starting a Manning Veteran history book project and if you don't come forward you may not be included in the book. NOT because we want to intentionally leave you out but because you didn't come forward.
Same goes for those of you who have Veterans in your family who have passed away. If you don't come forward and help by submitting Veteran connected pictures and information your Veteran may not be included in this once in a life-time Manning Veterans' history book.

Please e-mail me about your Veteran questions manningveterans@davidkusel.com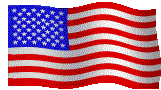 The United States flag
is proudly displayed here and NO other flag is as IMPORTANT!
1 Manning citizen served in the War of 1812
60+ served in the Civil War
1 served in the Indian War
5 served in the Spanish American War
350+ served during WWI
600+ served during WWII
87+ served in the Korean war era
65+ (more names need to be found) served in the Vietnam era
55+ (many more names need to be found) served from 1975 to present
28 paid the ultimate price with their lives defending the U.S. Flag
Are you a Manning Veteran?
Are you currently serving and have a Manning connection?
We are starting the Manning Veterans' history book project
Don't wait until you see "Deadline" or it WILL be too late!!!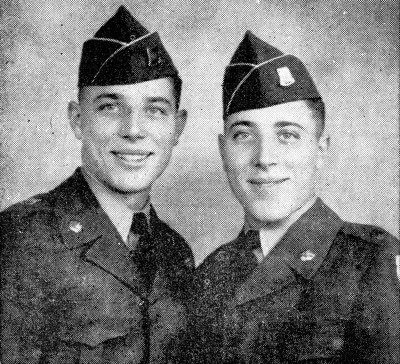 Click to read promos for the Veteran book


There are a lot of WWI and some WWII Veterans pictures with no IDs.

Before you spend time scanning pictures
please look at these instructions


I appreciate your efforts scanning pictures for me but if you only make low resolution scans you are really wasting your time. High resolution scans are the best and only way to really preserve those old pictures.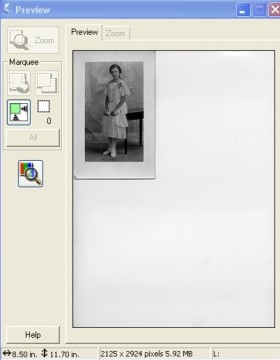 Click to see the tutorial
If you simply don't want those old family pictures you inherited please don't throw them - send them my way.
A lot of times I can recognize a face or location in those old pix.
---
One thing to keep in mind while you are looking for pictures - if they are glued in old scrap books please do NOT try to pull them out or cut them out. I can scan the whole page of the scrapbook and crop out the pictures you want to use in the book. If you attempt to forcibly remove the pictures you will probably damage them and when I scan them that damage will probably show up. This means I'll either have to use my graphics program to touch up the damage which can take a lot of time, or if they are badly damaged I just may not even take the time to scan them.
---
Back to the top