Marty Robbins "A White Sport Coat" 1957
Jimmie Rodgers "Honeycomb" 1957

In Memory of Larry Popp


May 16, 1939 - August 5, 2020


December 2006 Back: Marty, Matt, Tammy
Front: Larry, Tiffany, Kathy
Downing Funeral Home
Services Mass of Christian Burial Wednesday August 12, 2020 11:00 AM St. Frances Cabrini Catholic Church Spring Hill, Florida.
Mr. Larry A. Popp, age 81, of Spring Hill, Florida passed away on August 5, 2020. There will be a mass of Christian Burial on Wednesday, August 12, 2020, at 11:00 AM at St. Frances Cabrini Catholic Church. Interment with military honors will follow at Florida National Cemetery.
Larry was born on May 16, 1939, in Carroll, Iowa, to Otto and Esther (Jensen) Popp. He attended Ewoldt No. 9 "Bingham" country school and graduated from Manning High School in 1957.
Mr. Popp was a U.S. Army Veteran and a proud patriot. He was a member of the American Legion and enjoyed fishing and woodworking. Larry was a member of St. Frances Cabrini Catholic Church in Spring Hill.
He is preceded in death by his parents Otto and Esther Popp; his sister Marilyn Nelson; and his son Martin.
Survivors include his loving wife of 55 years Kathleen; son Mathew Popp and his wife Tammy; and granddaughter Tiffany.
Due to the current situation with COVID-19 and restrictions at the church and National Cemetery, the family is requesting in lieu of flowers, to make a memorial donation in Larry's honor to the charity of your choice.

Page 42 of the Manning Schools history book
Town school information
1957 MHS graduates: Elke Bunz (valedictorian), Diane Dalgety, Richard Dammann, Raymond Fink, Darlene Genzen, Royce Genzen, Jon Groteluschen, Eugene Haberl (salutatorian), Janell Hansen, Ronald Hansen, Jeanette Henriksen, Ronald Hodne, Robert Horbach, Patricia Irlbeck, Dale Jansen, Larry Klocke, Kay Knobbe, Thomas Koon, Darlene Kruse, Robert Laverty, Alan Leinen, Betty Lengemann, Beverly Lerssen, Larry Lohrmann, Myra Meeves, Lenus Mundt, Dianne Nelson, Larry Nielsen, Catherine Nulle, Merlin Otto, Betty Peters, Larry Popp, Richard Popp, Shirley Puck, Warren Puck, Karen Rix, Karen Rowedder, Dennis Saunders, Gary Schroeder, Victor Schwiesow, Laurel Singsank, Marilyn Spieker, Richard Vehrs, AnnaBelle Vennink, Darlys Vollstedt, Vernon Wagner, Errol Wegner, Cleo Weller, Anna Zerwas, Larry Zerwas
1957 former students: Donald Abel, Elaine Ahrenholtz, Virginia Backhaus, Derald Barkalow, Dick Behrens, Fred Branning, Leon Brockelsby, Robert Doerning, Lyle Drees, Loy Fitz II, Kenneth Frahm, Leland Friedrichsen, James Fritz, Janice Hagedorn, Ronnie Hagedorn, Marilyn Hansen, Martha Hansen, Philip Hansen, Mary Himes, Jane Hinners, Jeanette Hugg, Roger Justice, Richard Kellogg, Phyllis Kienast, Harold Kinney, Sue Knisley, Neva Martens, Lance Masters, Glenn McLaughlin, Marsha Lou Ochsner, Joseph Peter, Roger Petersen, Craig Platter, Marilyn Richardson, Marlys Sander, Ronnie Schiltz, Linda Schumann, Katharine Shields, Cicily Ann Spicer, Terry Travis, Ruel Whitcher, Jr., Ronnie Wyatt

Larry Popp, presenting Ray Thielen with the Chapter Farmer Degree January 19, 1956

Martin Popp MHS 1984
7th grade fall of 1978


Back: Kevin Kahl, Dani Ramsey, Jay Curlie, Marty Popp
Middle: Jim Wanninger, Mike Dammann, Nate Hodne, Jeff Waterbury, Brian Reid, Bruce Grau (manager)
Front: Darwin Rohe, Keith Muhlbauer, Kevin Boersma, Jim Weiskircher, Dan Kerkhoff, Tom Long

If you can help with IDs or corrections - PLEASE e-mail me...
1950-51 Junior High Band

Standing: Judy Vollmer, Carol Rowedder, Janis Groteluschen, ??, Orville Harris
Back: Jon Groteluschen, Warren Puck,

Larry Popp

, Loy Fitz, Beverly Nielsen, Nancy Dales, Philip Hansen, Bill Wyatt, Roger Joens, Dale Vollstedt, Alan Leinen?, Larry Zerwas, Jack Hansen, Dennis Fischer
Middle: Karen Carstens?, Darlys Vollstedt, Diane Dalgety, ??, ??, Cynthia Peters, Carol Antone, Janice Petersen, Katherine Shields, Karen Rix
Front: Julia Johnson, Elke Bunz, Betty Foley, Kay Ramsey, Deanna Donaghu

Marilyn Popp - high school play

Roy Struve with his first cousin, Marilyn Popp, who is on "Spot" the pony that Roy rode to country school.

Otto Popp - US Navy Military Personnel

Otto & Esther Popp with Marilyn on their farm south of Manning.

Otto & Esther Popp marriage certificate.

Popp farm

1956 Standing: Roger Reinke, Donald Hodne, Cliff Stammer, Randall Jansen, Ron Timmerman, David Sextro, Rollin Kuhl, Gary Monson, Dennis Loftus, Marvin Vennink, Warren Puck, Coach Ray Standerwick, Coach John Beach
Third: Keith Hass, Junior Bonnesen, Philip Knaack, Larry Nielsen, Rob Horbach, Larry Zerwas, Ray Fink, Gary Neubaum
Second: Gary Koon, Allan Fonken, Dave Peters, Alan Laurinat,

Larry Popp

, Dale Jansen, Carl Saunders, Tom Koon, Dennis Grimm
Front: Victor Schwiesow, Jon Groteluschen, Bob Laverty, Larry Rowedder, Eugene Haberl, Royce Genzen, Larry Lohrmann, Ronald Hodne, Vernon Wagner

In Memory of John Frees


April 22, 1930 - August 5, 2020


Back: Karen, Margaret
Front: John holding "Misty"

John Frees, age 90, of Manning, passed away on Tuesday, August 5, 2020, at Manning Regional Healthcare Center in Manning.
Private family services will be held this week.
Ohde Funeral Home in Manning is in charge of arrangements.

I have a connection to John when my dad purchased what became known as the "Bus Barn" building, and property from Johnny after he sold his feed business and went to work for the city.
We sold the property to Craig & Carla Hacker in 2017.
Dave Kusel

Johnny's Feed & Supply Company
The Manning Light Company is in the background to the west.
From the 2006 Manning Quasquicentennial history book:
John and Margaret Frees
In 1898, at the age of 14, Henry Frees, Sr. immigrated from Germany to America with his parents and two of five siblings. They settled in the Irwin area.
Anna Passig was born in Oversay, Germany in 1897. Her parents died when she was very young and consequently lived with other family members while growing up. Mr. and Mrs. Claus Struve, who had been visiting in Germany, returned to America in 1915 accompanied by Anna. She worked in the Manning/Irwin area for several years.
Henry Frees and Anna Passig were married on June 18, 1918. They were the parents of Henry Jr. (deceased), Denison; Lillie Essler, Chicago; Margaret (Trumph) Rohrbach (deceased), Chicago; Erna (Muhlbauer) Odendahl, Manning; and John, Manning.
John was born on April 22, 1930. He received his elementary education at the country school not far from his home. He then attended and graduated from the Irwin High School in 1949.
John resided with his parents on the family farm southeast of Irwin until 1950 when they moved to Manning. John worked as parts man for Steenhusen Implement in Irwin. He then worked at a Manning elevator until 1959 when he purchased the feed business from retiring Lloyd Rix. John began working as Manning City Clerk on February 1, 1965. Since retiring January 1, 1995, he enjoys bird-watching, reading, TV, visiting with friends, and getting out for a ride several times a week.
Margaret Lutwitze was born September 11, 1924, to Frank J. Lutwitze and Anna (Dentlinger) Lutwitze in Dedham, Iowa. Frank was born in 1896 at Templeton, Iowa. Anna was born in 1896 near Arcadia, Iowa. Grandfather, Anton Lutwitze was born in 1868 in Marengo, Iowa. Grandmother Hannah (Kramer) Lutwitze was born in 1872 at New Vienna, Iowa. Both Anton and Hannah's parents were of German descent. Maternal grandfather, Johann Dentlinger, was born in 1850 in Germany. He immigrated to America as a youth. Maternal grandmother, Thresia (Ratke) Dentlinger was born in Bradford, Illinois, in April 1858.
Margaret attended elementary school in Dedham and Templeton. She graduated from St. Thomas L.P.N. School of Nursing in Marshalltown December 1949. It was the first L.P.N. School in Iowa at that time. She spent some years working in Le Mars, Iowa and Omaha, Nebraska before returning to Manning General Hospital to work. Margaret retired in April 1995 after 41 years employment there. She enjoys sewing, reading, TV, computer and making rosaries for the missions.
John Frees and Margaret Lutwitze were married on November 26, 1960, and made their home in Manning. John and Margaret welcomed a daughter, Karen Ann to their home on February 3, 1962. She was born at Manning General Hospital. Karen attended Manning Elementary School and graduated from M.H.S. in May 1980. She received her B.A. degree from ISU in Ames in 1984 and went on to get her MSS W and LICSW from Wisconsin University at Madison, Wisconsin. Karen is a Pediatric Clinical Social Worker at Courage Rehab Center, Golden Valley, Minnesota and resides in St. Paul, Minnesota.

Henry & Anna Frees home - 1009 Center Street

This picture came all the way from New Zealand from Jon Asmus...his dad, Merlin "Buddy" Asmus moved there after WWII.
Jon sent his collection of pictures to me in 2017 so I could scan them. He had found my web page in 2012 and when I found out he had lots of old pictures I asked him to send them to me.
I assume that the Asmus family was good friends with the Frees family, because there were 3 different angles taken of this home - the present day location of Todd & Jean (Wiese) Stadtlander.

So for those of you who just don't want to bother to dig out your old pix and get them to me or are worried I'll not take care of them and return them - consider that Jon, who I have never met, entrusted me with his old pix.
Actually, I was able to help ID quite a few pictures for him.


Karen Frees MHS 1980

John's retirement...

Councilman Gary Knueven visiting with John Frees at his retirement party.


Councilman Larry Hansen visiting with John Frees

Margaret (Lutwitze) Frees

Joleen (Muhlbauer), Bill Strosahl, Erna (Frees) Muhlbauer 1989
Manning City Clerk, John Frees Retires
Manning Monitor December 28, 1995
It is time to catch up on some reading and feed the birds for city clerk, John Frees, who begins his retirement on January 1, 1996.
The Manning City Council has been his employer since February 1, 1965, when councilmen Ray Pratt, Robert Hoffmann, Lyle Hansen, Dr. Merlyn Kunkel, and Gib Phillips appointed him to a two-year term as the city clerk of Manning. A position to which he has been re-appointed fifteen times.
There have only been four mayors during Frees' tenure as city clerk. They include Clousie Grimm, Robert Hoffmann, Gene Dales, and Gary Knueven. During those years there have been twenty-seven different council members.
"With the council as my boss, I have dealt with many different personalities over the years," Frees said." I have enjoyed working with every one of them."
Part of his job was to act as a trouble-shooter for the council. Frees said he tried to handle as many situations as possible to satisfy the public without going to the council.
"I am going to miss the people," he said. "This is a good town. You couldn't ask for nicer people. There are so many wonderful people in and around Manning. I certainly mean to include the farmers in that reference because they are a part of the community as well."
There have been many changes since Frees first began his job as city clerk. He remembers that the first city council meetings went so fast when basic things were done.
"Now, people come into the meetings and there are so many more wants," he said. "The people are more knowledgeable of grants and the various things that are available through the government. What they don't realize is the money that has to be up front before most of these grants will come through. I don't say they shouldn't try to get the funding, just that there is more involved than most people realize."
Frees feels that there is room for a woman on the council. "I feel there should be," he said, I "especially with the issues that there are today."
He said that he isn't exactly sure how he is going to fill his days after retirement. "Most people think they are going to have so much to do when they retire and in just a short time they have it all done." He said, "I told Tom Williams I'll probably go wash dishes!"
Frees' wife, Margaret (Lutwitze), retired from the Manning Hospital recently and Frees said they will probably travel to Minneapolis to visit their daughter when the weather is nice, other than that he'll be enjoying the birds and his hobby of reading.

You can see the "Bus Barn" building in this very next picture with the red shingles....

Almost daily I go into Manning to take pictures of things going on around the community. Right now they are building a new bridge on Center Street and Caseys is doing the ground work where they will build their new store - at the old Al Rix Standard station...IF I had more time I'd like to show more of those activities, but there are only so many hours in the day.
The new fiber optics system is ongoing and I take some random pictures here and there - Home Mutual is renovating the old Bunz building, and there are always projects the city crew are working on along with the Rec Center and the trail system.
There are also lots of other private projects going on that I will randomly take some pictures of those activities.

Center Street bridge construction July 16, 2020

July 15 Caseys new location


July 17

July 30 - the old Hansen & Bunz law office - new location of Home Mutual

July 22 Kiosk at Trestle Park


Orr Lawn Care will have a Rose Garden display along May Street sometime this year.
What is really amazing are all of the things going on behind the scenes that very few people, even those who live in Manning, realize.
I also listen to the public during my daily interactions. I hear good comments and complaints, but I wonder if some of those complaints would be stymied if that person paid more attention of ALL of the GOOD things that go on and more importantly, spend more time finding out about ALL of the things that people/groups (they complain about) do quietly behind the scenes and get absolutely no recognition or credit...MOST of whom do NOT want any recognition!!!
Here are a few examples of how amazing a little town like Manning is...We are doers - not protestors, builders - not destroyers.
I'm so proud of ALL of the people who do things behind the scenes - WHAT would Manning look like if they did NOT exist ???
The Manning Police are busy behind the scenes at almost all parade type events on Main Street. They have to make sure the street is cleared, they are also around in the background to make sure the event stays safe.

The US flag is PROUDLY displayed in Manning.
Manning Monitor July 30, 2020
Police Report: The Manning Police Department assisted with Grand March for Prom.
Chief Hansen participated in a Zoom meeting with Carroll County Communications and local School Districts.
Carroll County Communications advised that with the purchase of their new radio equipment they were also able to place 1 emergency radio in the local schools at no cost to the school districts.
Reserve Officer Ashbrook has completed training in Report Writing, Motor Vehicle Law, Recognizing Impairment, Child and Dependent Adult Abuse Reporting, Working with Your Community, and Community Policing.
Chief Hansen and Officer Girard have become certified proctors through the Iowa Law Enforcement Academy and are now able to test new hires in the Police Officers Standard Test (P.O.S.T.) and Minnesota Multiphasic Personality Inventory (M.M.P.I.) Testing.
The Manning Police Department was awarded a grant for $125,000.00 through the United States Department of Justice Office of Community Oriented Policing Services (COPS). This grant is to be used to hire a 4th Officer for a minimum of 4 years with emphasis on providing School Based Policing and Community Safety.
If you have any questions or concerns please do not hesitate to call me, stay home, stay cool and stay safe!
Chief Sam Hansen
---
Mark your calendars! IKM-Manning Gala rescheduled for March 20, 2021

The IKM-Manning Gala was, like most other events across the area and beyond, postponed when the pandemic hit Iowa in March. At the time, the committee was hopeful it would be able to reschedule the 2020 event sometime this spring, summer, or fall, or possibly host a virtual gala, similar to what was done for the Friends of Kuemper Ball. However, after extensive discussions, the Gala Committee, with input from Superintendent Trevor Miller, decided last week to cancel the gala for 2020. They decided the best option is to cancel and reschedule for Saturday, March 20, 2021, at the Irwin Community Building.

Committee members indicated that they looked at the school calendar and attempted to schedule the event with the least amount of conflict with local organizations, especially those based in the school districts' communities.

Presently, everything is the same as was planned for the 2020 Gala. A meal will be catered and served by Lidderdale Country Store. Cupcakes will be baked by Melanie Girard, entertainment will be provided by Big Daddy Addy, and Jared Muhlbauer will serve as auctioneer for the live auction.

The committee also decided to automatically transfer all the auction items (both live and silent), raffle tickets, gala tickets, and reserved tables from the 2020 gala to the rescheduled 2021 event. However, if there is anyone who wants a donated item and/or money returned for tickets and tables, they should initiate the process by contacting a committee person.

Committee members: Jean Stadtlander, Rose Miller, Beth Williams, Sherry Huehn, Gina Carroll, Jeremy Carroll
Watch for more information about the 2021 Gala in coming months!

2018 Gala at the Hausbarn

I'm always amazed at how generous the community and its businesses are!
The items up for auction are all donated.
Lots of communities are always complaining about not enough money from the government (federal/state/local) but in Manning we have groups and organizations that work hard and raise money (all volunteers) to help support our school system.

Since Manning is a rural community, items like seed corn are donated by companies and auctioned off.


We also have a lot of "good sports" who are willing to do silly things and have FUN.
Political correctness is thrown out the window here.


Not every man has the "legs" to wear a dress : -)))
---
MRHC
Did you know that Manning has had a hospital since 1927?
How many communities of under 2000 population can say this???

Manning Monitor Ad:
MRHC PROUDLY SUPPORTS IKM-MANNING GALA FOR 6TH YEAR!
Among MRHC's 135 employees are a large number of alumni of Manning, Manilla, IKM and IKM-Manning who proudly serve the healthcare needs of the area.
Alumni shown include, Stacy Arp, 2004; Wendy Bandow, 1989; Shelli Barsby, 1982; Amy Benton, 1988; Jill Arp, 2000; Jackie Blackwell, 2010; Joy Blom, 1992; Kala Chapman, 1999; Kathy Freese, 1987; Robin Heaton, 1999; LeeAnn Christensen, 2004; Julie Lamp, 1984; SheHi Lorenzen, 1985; Sarah Lorenzen, 2003; JoAnn McNutt, 1971; Dan Rosonke, 1983; Liesa Meislahn, 1975; Taylor Potthoff, 2008; Janet Schroeder-Brus, 1985; Jen Morris, 1999; Renee Stangl, 1975; Brad Wiese, 1985; Chris Wiese, 1979; Susan Zeman, 1982.

MRHC staff members Wendy Bandow, Sheik Lorenzen, and Jackie Blackwell, MRHC board member Jake Ranniger, along with MRHC CEO Linn Block present a sponsorship donation to Gala committee members Elizabeth Leo and Todd Stadtlander.

"This is our 6th year of support for the IKM-Manning Gala. Manning Regional Healthcare Center supports the IKM-Manning School District as their students are our future staff. Manning Regional is one of the larger employers in the community and we value the relationship we have with the school. We frequently provide learning opportunities to students and encourage them to explore the employment opportunities hospitals offer. MRHC currently employs over 25 IKM-Manning graduates, and we look forward to employing the future generation of MRHC staff members."
Linn Block, CEO.

Wyatt Memorial Hospital - in memorium by Orren Wyatt to his brother, Merlin.
Merlin was a partner and died from the 1918 Spanish Influenza Pandemic.


Manning 50th anniversary parade in 1931
Keep up the good-work Manning - You are TOPS! and second to NONE.

I received word from his student, Roger Hansen, that his Vo Ag teacher had passed away.
He taught three years at MHS from 1960 through 1963.
I like to include teachers who taught here in my Manning database, even if they move away.
Since Luther is a Veteran I will also include him in the Manning Veterans' history book.

So if anyone knows about the passing of a Manning teacher, please let me know.

The scary thing is, as soon as I saw his picture on the funeral home site, I recognized him - I would have only been 7 years old...he hasn't changed much in the face.

In Memory of Luther H. Thompson




Luther Thompson
Luther H. Thompson, the son of Clarence Luther and Dorothy (Gass) Thompson, was born August 12, 1934, in Oldfield, Missouri. He passed into the loving arms of his Lord on December 6, 2019, at Community Hospital - Fairfax, Fairfax, Missouri, at the age of 85.
After moving to Southwest Iowa in 1936, Luther spent his youth attending Alma Mater Country School, south of Shenandoah, Iowa, and graduated from Farragut, Iowa, High School in 1952. He spent his youth playing sports and working on the farm. Luther accepted Jesus as his Lord and Savior as a young man and was baptized into the Christian faith.
On March 2, 1953, Luther entered into the United States Navy, and served his country aboard the U.S.S. Cayuga County and the U.S.S. Walter B. Cobb. He left the US Navy with honors on February 21, 1957.
On July 21, 1957, Luther married Margaret Jane Elliott, the love of his life, at the United Methodist Church in Farragut. They recently enjoyed their 62nd wedding anniversary.
In 1960, Luther received his Bachelor's degree in Vocational Agricultural from Iowa State University, Ames, Iowa, and for the next three years, he taught Vo-Ag in Manning, Iowa from 1960 through 1963.
In 1963, Luther and Jane moved to Rock Port, Missouri. Here they raised their three children, Doug, Mark, and Susan. Rock Port was home for the rest of his life, and he loved supporting and encouraging his children in their many activities. He was a tireless worker, but always found the time to teach and play sports and games with his children, and was a supportive and passionate audience at his children's events.
Upon arrival in Rock Port, Luther also began a career in banking at the Bank of Atchison County. Luther furthered his education, completing the Graduate School of Banking in 1971. He retired from the Bank of Atchison County after 30 years, having served as Bank President from 1979 to 1993.
Luther loved his community and was always happy to help organize, participate, and administrate in several organizations, including Rock Port City Council, Fair Oaks Senior Housing board, Rotary Club (District Governor 1997), Community Hospital -Fairfax volunteer, and Missouri Bankers Association (President 1990-1991). Luther's church and his friends there were so important to him, and he enjoyed serving on many committees and endeavors at Rock Port United Methodist Church, even participating in the hand bell choir!
A compassionate, caring, and loving soul, Luther was first and foremost a family man, pouring his heart into his family. His wisdom, advice, and timely sense of humor was appreciated by his family and friends alike. He was good at pointing people in the right direction; a common parting remark to his cherished children and grandchildren was "Keep on doing the good things". He was loved dearly and will be greatly missed by all of the lives he touched: His family, church, community, and many, many friends, and acquaintances.
Besides his parents, Luther was preceded in death by his brother, Gary Thompson, and sister, Mary Jane Johnson.
Survivors include his wife, Jane, Rock Port; children, Doug (Ginny), Boone, Iowa; Mark (Patty), Gladstone, Missouri; and Susan (Bob) Gardner, Shawnee, Kansas; six grandchildren, Mitchell and Morgan Thompson, Travis and Gentry Gardner, Josh and Mark Peters; and numerous nieces and nephews.
Funeral Service: 11:00 a.m., Wednesday, December 11, 2019, United Methodist Church, Rock Port, Missouri.
Interment: Greenhill Cemetery, Rock Port.
The family will receive friends from 5:00 - 7:00 p.m., Tuesday, December 10th, at Minter Funeral Chapel, Rock Port.
Memorials may be directed to United Methodist Church, 208 W. Opp St., Rock Port, MO 64482.
www.minterfuneralchapels.com
Arrangements: Minter Funeral Chapel, Rock Port.
1961 Junior & Senior members FFA


Third: Allen Ehlers, Mahlon Lamp, Roger Kuhl, Ron Odendahl, Gerald Handlos
Second: Gordell Lamp, Pat Kasperbauer, Roger Hansen, Fred Nulle, Terry Doyel,

Luther Thompson


Front: Ken Boell, Dale Koester, Ken Venteicher, Lowell Jahn, Russell Witt, Dean Grimm, Denny Frahm
Teachers 1960-1965 High School: Keith Aikin, William Baley, Charles Brotherton, Sam Danker, Robert Downs, Ruth Eich, Tom Fogarty, Roberta Goemaat, Edward L. Henkenius, Shirley Henney, Harvey Hofkamp, Jean Hudson, Gerald Huldeen, Charles Hummer, Virginia Hummer, Jackson Ideen, Duane Jansen, Chet Johnson, Dale Johnson, Letha Johnson, Judy Jurschak, Ruby Knudson, Bill Larson, Kenneth Laverty, Robert Leahy, Ron Leitschuck, Kenneth Loats, Carol Mast, Sam Mast, Robert Melick, Jo Molitor, Louis Muhlbauer, John Pierson, Diana Rosenada, Larry Rowedder, Christine Sanders, Gladys Schmidt, Luther Thompson, Rod Wilbeck, Fred Willman
Junior High: Duane Boersma, Charles Brotherton, Harold Buringrud, William Dranselka, Dorothy Groteluschen, Oliver T. Himley, Roy Karbula, Donald Klinker, Karen Larson, Carol Mast, Stanley Rice, Ila Rix, Betty Rupiper
Elementary: Helen Adamson, Grace Andresen, Elaine Baley, Judy Boersma, Vivian Boyd, Irma Bromert, Lester Buck, Carole Carpenter, Virginia Dethlefs, Carol Drees, Carol (Schmidt) Grau, Sharon Grimm, Dorothy Groteluschen, Lorraine Himley, Sally (Haworth) Hodne, Jane Hofkamp, Louise Koester, Beverly Leahy, Ruby Magnussen, Kay McDowell, Robert Meyer, Theodora Mick, Donna Muth, Joyce Narigan, Ila Mae Nilson, Margaret Ohde, Hazel Prosch, Lois Rice, Colene Rowedder, Golda Sander, Janet Schultz, Dolores Sextro, Janet Sizer, Ruth Soper, Theo Ann Sortedahl, Carl Spaur, Eunice Templeton, Rita Zerwas, Dorothy Zimmerman
1961 Freshman & Sophomore members FFA


Third: Lyle Zinke, Jim Hansen, LeRoy Joens, Pat Knueven, Fred Gruhn,

Luther Thompson


Second: Jerry Hockett, Duane Karsten, Raymond Hagedorn, Kenny Zubrod, Roger Schroeder, Ron Nissen
Front: Ken Spies, Russell Stribe, Paul Vogl, Calvin Stammer, Don Mathisen, Merlin Frahm, Duane Rohe

I received word from his classmate that Paul Wurr passed away on Monday, July 27, 2020.
A small service will be held in Denver on Sunday.

In Memory of Paul Wurr




MHS 1968

Paul R. Wurr, 70, Highlands Ranch, Colorado, was born on December 16, 1949, to Ivan Wurr and Delores Wenck. He passed away on Monday, July 27, 2020, after a 4-month battle with Stage 4 Melanoma.
Paul was born and lived in Iowa until he was drafted into the Air Force after High School. He was a trainer for the weather squadron and was stationed in Illinois, California, and Greenland.
After his Honorable Discharge from the Air Force he earned his bachelor's degree in Business Administration and Economics at Cal Poly in San Luis Obispo, California.
While completing his degrees he married his wife of 45 years, Sally Schaefer. During their 7 years in Eugene, Oregon, they had their daughter Meredith.
He went on to work for Traveler's Insurance Company for 18 years. He was transferred from Santa Barbara, California; then on to Eugene, Oregon; Albuquerque, New Mexico; and finally Highlands Ranch, Colorado.
Shortly after moving to Colorado he was given two choices, move to California or go out on his own. On January 1, 1995, he opened Paul R. Wurr and Associates, Inc. He went on to build a wonderful company and continued to do what he did with Travelers but on his own. The agents he worked with were his heart and soul. He enjoyed every moment of it.
In his final hours he was content to listen to the Boston Red Sox / New York Mets baseball game. We knew he would have preferred it to be his favorite St. Louis Cardinal. But they were not playing.
Paul was preceded in death by his father, Ivan, mother, Delores, step-mother, Joyce, brother, Dan, mother-in-law, Barbara Schaefer, and nephew, Paul Ryan.
He is survived by his wife, Sally and daughter, Meredith, father-in-law, Eugene Schaefer and his sisters: Wanda (Arizona), Debby (Iowa) and LuAnn (Wyoming), and many nieces and nephews.
Paul will be cremated, and his remains will be interred in the safe keeping of Horan & McConaty Cremation Gardens at 5303 E. County Line Road, Centennial, CO 80122.
He will be overlooking the Rocky Mountains that he dearly loved. Their spectacular cremation garden offers the serenity of flowers and water features. He loved working in his yard and will appreciate the beauty he will be surrounded with. He loved Colorado and we know he will rest in peace and would not want to be anywhere else.
Tremendous gratitude to the staff of kind and compassionate care givers with the South Metro Fire and Rescue, Littleton Hospital, Rocky Mountain Oncology and Dr. Lisa Gidday with New West Physicians/ Arapahoe Internal Medicine. This journey was filled with hope, compassion, and a fighting spirit. We cannot thank everyone enough for the outpouring of support.
Horan & McConaty https://www.horancares.com/obituary/Paul-Wurr

---
1968 MHS graduates: Ron Arp, Michael Blum, Linda Case, Clinton Chandler, Dennis Dammann, John Detlefsen, Charles Ehlers, Linda Sue Ehrichs, Linda Ann Eickman, Helen Marie Espenhover, LaRay Freese, Linda Graner, Terry Hargens, Jane R. Heithoff, Deborah Kay Hinners, Thomas Irlbeck, Lynn Irlmeier, Shirley Irlmeier, Terry Irlmeier, Keith Joens, Kenneth L. King, Gary Knueven, Bonnie Jane Kruse, Gary Kuhl, David Kuhn, Jake Kuker, Connie Kusel, Douglas Long, Richard Mahnke, Bronwen Morris, Ann Marie Mueller, Allen L. Muhlbauer, Cynda Ann Musfeldt, Darrell Ohde, Jack Charles Peters, Janice Peters, Patricia Kay Pfoltner, Kelly Pratt (valedictorian), William W. Ranniger, Craig Ruhde, Peggy Saunders, David Jon Schroeder (salutatorian), Linda Lee Schroeder, Sandra Schrum, Dianna Strosahl, Rhonda Struve, David John Schultz, Eileen Schwaller, Gwen Tank, Kathryn Wegner, Judith Gail Wetzel, Paul Wurr
1968 former students: Dixie Baley, Peggy Bellows, Gwenna Bogatzke, Marla Borkowski, Kenneth Brady, Victoria Frahm, Janet Galvin, Kenneth Galvin, Patricia Goer, Dorene Golwitzer, Norene Golwitzer, David Grage, Gary Haase, Joyce Halbur, Larry Hargens, Ricky Hargens, Julie Hass, Elaine Hon, Vernon Irlmeier, Judy Jones, Ralph Kaleta, Danny Kienast, Charlotte Knapp, Karen Knudsen, Donald Kuker, Richard Loucks, Karen McCammond, Rebecca McConnell, Laura Meaike, Arlene Otto, Jeffrey Peterson, Marvel Popp, Steven Riesselman, Janna Sue Schroeder, Stanley Schwiesow, William Brick Sebern, Marsha Segebart, Barbara Sorden, Barbara Steffes, Barbara Watson, Judith Watson, Paulette Weiss, Nancy Wilson, Brad Winkleman, Patricia Wuebker
As I receive more information, I'll post it here...

Another piece of the Manning military puzzle came together when Ann (Voge) sent me information that David Hamer was a Civil War Veteran.
I had his obituary but it did not mention his service during the Civil War, BUT did mention his funeral service was held at the G.A.R. Hall in Manning.
At the time I got this obituary from a relative I should have put 2 and 2 together and realized he would probably be a Civil War Veteran since his service was in the hall, but not until Ann confirmed he was a Veteran did I realize it.

In 2002, Nancy Hamer contacted me and was looking for information about David and his wife, Eliza (Cave) who are buried in the Manning Cemetery.
I didn't have anything but she e-mailed me very low resolution scans of 2 pictures, along with some family information and the obituary.

I tried her e-mail address but the message bounced back - SO if anyone is in contact with Nancy or she sees this message, I would like to get in contact with her again.
Here are the 2 pictures and obituary.

David and Eliza (Cave) Hamer


Grandmother Hamer, daughter Rose Mary McCarty, and Granddaughter Eliza McCarty
---
The Death of David Hamer marks the passing away of another early pioneer of this section. Prior to two years ago, when his wife died, Mr. Hamer resided in or near Manning for eighteen years or more. Following the death of the wife, he went to live with his son, W. J. Hamer, at Elwood, Nebraska, where he died on September 23, 1898.

The remains were brought back to Manning for interment, arriving here on Sunday evening. The funeral was held Monday morning at ten o'clock from the G.A.R. hall.
Rev. S.F. Weaver officiating, and the remains were interred at the family lot in the Manning cemetery. Many were the old friends and neighbors of the dead man, and those following him to the verge of the grave.

He was the parent of four children - one son and three daughters - all of whom survive him.
They are W. J. Hamer and Mrs. Wm. (Mary) Moody, Elwood, Nebraska; Mrs. E. (Eliza) Jackson, Los Angeles, California, and Mrs. (Emily "Emma") McCarthy, Botna, Iowa.

David Hamer was born 82 years ago in England on March 14, 1816.
---
So if anyone has Hamer information/contacts please let me know.

I also have a David Hamm listed as a Manning Civil War Veteran, but I'm wondering if Hamm is misspelled.
It is possible that Hamm is a typo or OCR error and it should be Hamer.
I now know there is a David Hamer, but there also could have been a David Hamm.
Hopefully someone can come forward and confirm there was a David Hamm, Civil War Veteran, who was connected to Manning.

I think Jay Musfeldt has solved the mystery for the picture found on Main Street...
Hopefully a Summerville/Bales relative will come forward to confirm one way or the other.

This picture was found on Main Street in 2010.


Evelyn Summerville & Darrell Bales


Darrell Bales - 405 Main Street "Bales Cash Market" September 1950


Looking for help with these pictures from the Valentine collection.
Just for fun - hard to ID most of them but interesting to look at...


Pep Band


possibly prom: Roger Vollstedt, Janice Popp, Bob Hansen, ??

Phyllis Zerwas, ??, ?Ruth Schmidt?
Any idea where this was taken - note the rows/seating signs.

Patty Kasperbauer

Confirmed: this is Ray Christensen & Adele Gray

Signed "Sue 1956"

Signed "Rosie"

Louise "Lou" Polking
I missread the signature - it was not signed "Lois 1955" but "Louise"
I was looking for a Lois picture but once Susie Schilling suggested it is Lou Polking
Sure enough it is as I found another of this same picture.

82 years ago

July 1938 Manning Firemen and American Legion Carnival ad in the Monitor.

Updates to the Escher feature and the Valentine feature farther down below...
I added the names I got from Jeanne Lyden to the 4th grade picture.
Also added more Escher names/connections that Jim Stoffers found for me.

If you like complicated and confusing ancestries then scroll down on the left side and under the "Family Ancestry" link click on "Ehrichs."
Then on the right side click on "Ehrichs."
There you will see that maiden names were changed to hide a secret that step-siblings married each other.
Nothing immoral or illegal about this but back then was probably very controversial.
If you are an Ehrichs descendant you'll want to also follow the Lass, Lafrenz, & Juergens links at the bottom of that Ehrichs page.
Take some time to follow through the generations and you should be able to figure where you fit in and also see how the step-situation comes in...

I just talked to him a few weeks ago. He was on his scooter riding on Main Street's sidewalk.
He did his usual teasing and I gave it right back, we chit chatted for a few minutes, and then off he went on his scooter.
He was ornery and cantankerous and completely annoyed some people but they simply didn't understand him.
Years ago he would help my uncle Melvin on the farm, and I believe he even worked for my dad a few times on our farm.
I visited with Joeboy every time we met and he always had something interesting to talk about with me - I considered him a good friend and will greatly miss his constant "harassing" he gave me, which was all in good fun!

That is what is so special about a small town like Manning...you know most everyone and those you don't know you still wave at and say hello to.

In Loving Memory Joseph Peters


May 24, 1937 - July 15, 2020

Joseph "Joe Boy" Peters, age 83, passed away at home Wednesday, July 15, 2020.
Visitation Monday, July 20, 2020 10:30 AM - 12:00 PM Ohde Funeral Home, Manning, Iowa
Funeral Service Monday, July 20, 2020 - 12 Noon Ohde Funeral Home, Manning
Officiating Reverend Jose Shinoj
Recorded Music "On Eagle's Wings" "How Great Thou Art"
Casket Bearers: Joseph Peters, Jr., Bernard R. Peters, Sebastian X. Peters, Seth Peters, Edward Mashek, Eric Anderson
Interment with Military Honors at Ohde Funeral Home Monday, July 20, 2020
Military Honors
VFW Post 3517
American Legion Post 22
U.S. Army Honor Guard
Burial at a later date following cremation - Sacred Heart Cemetery, Manning
---
Joseph Michael, son of John and Mildred (Lappe) Peter, was born May 24, 1937, in Guthrie Center, Iowa. He was raised in Manning and attended school through the eighth grade. He then worked to support his family.
In September of 1954, Joe enlisted in the United States Army. He served in Germany with the 181st Airborne. After receiving his honorable discharge, Joe returned to the Midwest and lived in Omaha, Nebraska, where he drove truck and was a member of the teamsters. After he retired in 1995, Joe moved to Denison, Iowa, for a couple of years before buying a home in Manning, Iowa. In his retirement, Joe continued to drive truck, usually for local farmers.
Joe was a member of the American Legion and Veterans of Foreign Wars. His passion was motorcycles, especially BMW and Harley Davidson. In his younger years, he was a member of various motorcycle clubs.
After a couple months of declining health, Joe passed away peacefully at his home in Manning, Iowa on Wednesday, July 15, 2020. He was 83 years 1 month, and 21 days of age.
Joe was preceded in death by his parents John B. Peter and Mildred S. Lappe and two sisters Maryanne Walker and Pearl Farley. He is survived by his children: Joseph Peters Jr. and wife Carol of Fremont, Nebraska; Bernard Peters and wife Paula of Omaha, Nebraska; Lisa Peters of Omaha, Nebraska; Edward Maschek of Ho Chi Minh City, Vietnam, and Petrina Peters of Manning, Iowa; sister Joann Askevics of Omaha, Nebraska; several grandchildren, other relatives and friends.

1957 MHS graduates: Elke Bunz (valedictorian), Diane Dalgety, Richard Dammann, Raymond Fink, Darlene Genzen, Royce Genzen, Jon Groteluschen, Eugene Haberl (salutatorian), Janell Hansen, Ronald Hansen, Jeanette Henriksen, Ronald Hodne, Robert Horbach, Patricia Irlbeck, Dale Jansen, Larry Klocke, Kay Knobbe, Thomas Koon, Darlene Kruse, Robert Laverty, Alan Leinen, Betty Lengemann, Beverly Lerssen, Larry Lohrmann, Myra Meeves, Lenus Mundt, Dianne Nelson, Larry Nielsen, Catherine Nulle, Merlin Otto, Betty Peters, Larry Popp, Richard Popp, Shirley Puck, Warren Puck, Karen Rix, Karen Rowedder, Dennis Saunders, Gary Schroeder, Victor Schwiesow, Laurel Singsank, Marilyn Spieker, Richard Vehrs, AnnaBelle Vennink, Darlys Vollstedt, Vernon Wagner, Errol Wegner, Cleo Weller, Anna Zerwas, Larry Zerwas
1957 former students: Donald Abel, Elaine Ahrenholtz, Virginia Backhaus, Derald Barkalow, Dick Behrens, Fred Branning, Leon Brockelsby, Robert Doerning, Lyle Drees, Loy Fitz II, Kenneth Frahm, Leland Friedrichsen, James Fritz, Janice Hagedorn, Ronnie Hagedorn, Marilyn Hansen, Martha Hansen, Philip Hansen, Mary Himes, Jane Hinners, Jeanette Hugg, Roger Justice, Richard Kellogg, Phyllis Kienast, Harold Kinney, Sue Knisley, Neva Martens, Lance Masters, Glenn McLaughlin, Marsha Lou Ochsner, Joseph Peter, Roger Petersen, Craig Platter, Marilyn Richardson, Marlys Sander, Ronnie Schiltz, Linda Schumann, Katharine Shields, Cicily Ann Spicer, Terry Travis, Ruel Whitcher, Jr., Ronnie Wyatt

Joeboy helping with the Veterans' Memorial Wall 2003

Joeboy helping with the Veterans' Memorial Wall 2003

Joeboy with his daughter Petrina at her open house in 2018

Joeboy with his daughter

204 Main Street - the old laundromat - the old Loucks Apartments on left
Joe is also a Veteran...another one who I just didn't find time to sit down with and get his story.
Joe told me he had a military picture of his dad who served during WWI but he couldn't find it.
Hopefully his daughter will find it and other military information so I can include it in the Manning Veterans' history book.

Attention Ehrichs relatives: the link below will take you to a tribute for Patricia (Ehrichs) Tidd's husband, Greg, who passed away recently.
I added quite a few Ehrichs/family pictures so you can find out how you are connected.

Tribute to Gregory Tidd


Gregory Tidd

Russell Mohr


June 1, 1931 - July 17, 2020


Russell Mohr U.S. Navy June 1, 1949

Visitation Friday, July 24, 2020 5:00 PM - 7:00 PM Zion Lutheran Church - Manning, Iowa
Additional visitation will be held at the church from 9:30 - 10:15 A.M. on Saturday
Funeral Service Saturday, July 25, 2020 10:30 AM Zion Lutheran Church - Manning
Burial Manning Cemetery

Dahn & Woodhouse Funeral Home




Lincoln No. 2 Audubon County

Page 141 of the Manning Schools history book

Louise Mohr

Allen Mohr
1945


Back: Louise Bruhn, Herbert Dammann, Russell Mohr, Dennis Drees, Marjorie Drees
Middle: Louise Mohr, Donald Dammann
Front: Raymond Thielen, Lyle Drees, Merlin Drees, William Bruhn, Melvin Thielen, Allen Mohr
Circa 1943


Back: Virginia Swank, Louise Bruhn, Russell Mohr, Robert Mohr
Middle: Melvin Thielen, Verna Swank, Louise Mohr, Donald Dammann
Front: Ray Thielen, Allen Mohr
North wall of Lincoln No. 2 circa 1948


Back: Louise Mohr, Marjorie Drees
Third: William Bruhn, Lyle Drees, Merlin Drees, Melvin Thielen, Donald Dammann, Allen Mohr
Second: Janice Drees, Gary Handlos, Raymond Thielen, Allen Overgaard?
Front: Marjorie Thielen, Linda Handlos

Playground

1949 MHS graduates: Orrin Asmus, Vernon Asmus, Louis Bohnsack, Dick Clark, Melvin Clothier, Deloris Dammann, Herbert Dammann, George Doyel, Gaillard Frank, Mary Jane Grage, Virgene Grimm, Gerald Grundmeier, Sally Grundmeier, Delores Hammer, Lyle Hansen, Lyle Jahn, Bobbie Dale Johnson, Mary Ann Kasperbauer, LeRoy Kienast, Jerry Knaack, Don Louisfield, Don Middendorf, Don Mohr, Iva Mohr (salutatorian), Donna Neubaum, Beverly Ochsner, Bill Opperman, Danny Lee Peters, Marie Ploog, Hugo Ress, Rose Ann Rix, Leo Rostermundt, Mary Ann Rothfolk, Richard Schrum, Roy Schrum, Dorothy Sextro, Lois Wilhelm (valedictorian)
1949 former students: Mickey Addison, LaVonne Armstrong, Lloyd Barnes, Joyce Bliefert, Rolland Campbell, Raymond Chipman, Bobby Colton, Patty Cramer, Marilyn Davis, Flora Ann Dethlefs, Ronald Fritz, Alfred Grau, LaRue Hagge, Lyle Harder, Betty Hargens, Bobby Hargens, Raymond Hiatt, Patricia Hinkle, Bill Kennedy, Louis Kuhn, Virginia Lee, Russell Mohr, Dorothy Moore, Wesley Nulle, Jean Parker, Neoma Popp, Julia Reimers, Shirley Robinson, Bob Rothmeyer, Donald Sander, Marilyn Sander, Marlene Sander, Donald Slates, Erwin Stoelk, JoAnne Voss, Arlys Wegner, Carol Jean West, Gene Winans, Buelah Wolfe



Russell Mohr

, Marian Kasperbauer, Iva Mohr, LeRoy Kienast

1949

Back: Louie Bohnsack, Richard Schrum, Gaillard Frank,

Russell Mohr

, Leroy Kienast, Lyle Hansen, Dick Clark
Middle: Roy Schrum, Don Louisfield, Gerald Grundmeier, Hugo Ress Jr. Jerry Knaack, Bill Opperman, Lyle Jahn
Front: Don Middendorf, Herb Dammann, Bob Rothmeier, Bob Johnson, Melvin Clothier, Dan Peters, Don "Tom Cat" Mohr

Country and town school notes


From the 2006 Manning Quasquicentennial history book:

Back: Rhonda, Jeff, Jim
Front: Joan, Russ

Russ, son of George and Christina (Sonksen) Mohr, was born in Audubon County on June 1, 1931. Russ graduated in 1949 and enlisted in the Navy, serving until 1954.
Joan, daughter of John and Ella (Mordhorst) Rowedder was born at the Manning General Hospital on June 7, 1933. Joan graduated from Manning High School in 1951 and worked at Thrifty Foods for four years.
Russ and Joan were married in 1955. Russ worked for Wiese & Sons for six years and then worked for George Opperman for four years. In 1965, Russ and Joan moved to the Herman Sonksen farm, where they farmed for thirty-three years. In October of 1989, they retired and moved to their home on Nishnabotna Drive in Manning, Iowa.
Russ and Joan have four children all born in the Carroll Hospital in Carroll, Iowa: Jim, Jay (born September 13, 1958, died in 1997), Jeff, and Rhonda.

April 14, 1946 Zion Lutheran Confirmation class


Back:

Russell Mohr

, Ardella Frahm, Charles Fielweber
Middle: Dan Peters, Donna Neubaum, Lois Wilhelm, Lyle Hansen
Front: Dorothy Lake, Rosemary Hinz, Pastor John Ansorge, Mary Ann Rothfolk, Neoma Popp
From the 2006 Manning Quasquicentennial history book:
Russell enlisted in the U.S. Navy June 1, 1949 and took basic training in San Diego, California. He served aboard Pickaway APA 222 and went through the Panama Canal twice while aboard this ship.
Russ was discharged May 31, 1950 at Seattle, Washington, and was put in an inactive reserve.
He was recalled to active duty May 14, 1952 aboard the USS Graffias AF-29. This was a refrigeration ship. They replenished the ships off the coast of Korea underway with food supplies in a cargo net. It wasn't unusual to have an aircraft carrier on one side and a battle ship on the other side and sending food across at 2 stations on each ship.
While aboard Russ received the following ribbons: National Defense, Korean Service, United Nations, Navy Unit Commendation and two silver stars. GMM3 Mohr was discharged January 19, 1954. Russ considered it a pleasure to serve his country.
God Bless America.

USS Graffias AF-29
Children of Chris & Marie (Nuppnau) Mohr


Back: Elsie Siem,

George

, Emil
Front: Verna Wegner, Leona Asmus, John "Jack"

Chris & Marie Nuppnau Mohr wedding January 26, 1898

Back: George, Emil, John "Jack," Elsie
Middle: Verna, Christian, Sr., Kenneth, Marie, Leona
Front: Marcella, Christian, Jr.
One generation back from Christian & Marie - not sure who is who or not born yet.


Frederick & Marie (Kruse) Mohr - Kiel Germany
Fredrich Mohr born August 14, 1830
Wilhelmina (Marie/Mary in obits) Kruse born in Germany died October 5, 1913
Children: Otto, Chris, John, George of Manning, and Peter of Ute, Margaretha - Mrs. Fred Ronnfeldt

Christina (Sonksen) Mohr

1951 Industrial Day parade - George Mohr

Homecoming George Mohr with Jim Mohr

1971 Children's Day - George Mohr

1973 Homecoming George Mohr

Franklin Mohr WWII/Korea

Allen Mohr MHS 1956

Louise Mohr MHS 1952

Sandra Mohr MHS 1961

Louise Julien Mohr-Fahey, Mishler

Louise was inducted into the U.S. Air Force in February 1956.
She graduated from the University of Iowa Practical Nursing Program in 1955 on a scholarship and then worked at Manning Hospital until she entered the military. She went to San Antonio, Texas for nine weeks of basic training and was then assigned as a surgery tech at the Travis Air Force Hospital. Louise was the first female enlisted person to have that assignment at that time.
A/2C Mohr was discharged on December 1958. She has four brothers who served in the military: Franklin, Robert, Russell & Allen.

Paw Prints Staff


Back: Nick Drees,

Rhonda Mohr


Front: Toni Dammann, Mr. Steve Hanley
They met on Monday mornings to discuss the Paw Prints
Then on Monday & Tuesdays after school laid out the paper

Don Wurr, Jay Mohr

Jeff Mohr, Jay Mohr, Jim Mohr

Rhonda Mohr & Jim Hinners MHS 1981

Jay Mohr - MHS Paw Prints photographer

Robert Mohr family

Myra Schroeder & Robert Mohr

Rhonda Mohr MHS 1981

George Mohr, Rhonda Mohr, Christina Mohr

Jay Mohr #59

Seventh Grade - Jay Mohr #64

Jim Mohr with Frank Handlos and his baler

Brad Bjorkgren, Jeff Mohr, Jim Opperman, Steve Phillips

Jay Mohr 1966

Jim Mohr 1966

Jay Mohr MHS 1977

Jim Mohr MHS 1975

Dennis & Joan Ramsey, Jim & Cherrie (Ramsey) Mohr, Joan & Russell Mohr

Grandparents

Russ, Rhonda, Joan

Carolyn Renze, Rhonda Mohr

Russell Mohr 2011-14 Manning Legion commander

I'm trying to finish up with the Ohde collection and ran into a number of old Manning Monitor newspapers.
So I'm quickly skimming through them to look for obituaries and military stuff.

I noticed the headline "Dastardly Insult to Our Pensioned Soldiers" which was a February 8, 1883, reprint in the 1931 Manning Fiftieth Anniversary edition in the Monitor.
I'm glad I caught this article because it listed 3 more Manning Civil War Veterans who I did NOT have.
I know some people are becoming impatient with me for not publishing the Manning Veterans' book and others have probably given up or don't care anymore but I keep finding more Veterans' names for the ever-growing list of well over 1000 Manning connected Veterans.
Now I find 3 more Civil War Veterans.
Another very interesting aspect about the article was a controversial article in the "Manning News" which was one of 4 competing newspapers in Manning before 1900.
Click on the link below to read about the controversy and this is where I found 3 more Civil War Veterans (Ginther, Ingledue, McQuaid) who I did not have in my military database.

Mary (Flannery) Rogers
I finished adding the obituaries to my memorial web page that I found in the Ohde collection of Monitor newpapers...
Be sure to study John Haupt's obituary - talk about having a difficult life from the get-go and then ending with such a positive and constructive attitude!!!
I wonder what those Manning Civil War Veterans would think about the people today who are tearing down and vandalizing the statues? Such as Ulysses S. Grant and other US presidents and prominent figures from our past...
"Dastardly Insult to Our Pensioned Soldiers"

Saratoga Springs, New York July 16, 2020

Pieces of the statue scattered on the grounds of Congress Park in Saratoga Springs on July 16, 2020.
Patrolmen found this Civil War statue toppled down and broken apart on the ground Thursday morning at Congress Park.
It was built in 1875 to honor New York's 77th infantry, also known as the Saratoga Regiment. The infantry was organized in Saratoga on November 22, 1861, and served in the Union Army during the American Civil War for three years under Colonel James B McKean's command.
According to records from the New York State Military Museum, the 77th infantry fought in 28 battles during the Civil War. They lost a collective 273 men during service.

JoAnn (Dethlefs) Karsten


February 1, 1952 - July 13, 2020


JoAnn Dethlefs MHS 1970

JoAnn Karsten, age 68, of Manning, passed away on Monday, July 13, 2020, at Manning Regional Healthcare Center in Manning.
Visitation is from 5 PM to 8 PM on Thursday, July 16, 2020, at Ohde Funeral Home in Manning.
Public graveside services will be at 11 AM on Friday, July 17, 2020, at Manning Cemetery in Manning.
Ohde Funeral Home in Manning is in charge of arrangements.

From the 2006 Manning Quasquicentennial history book:


Kenneth and Virginia Dethlefs

Back: Jim, JoAnn, Rick, Georgia
Front: Ken, Virginia, Erica
Kenneth George Dethlefs, son of George and Ida (Roggendorf) Dethlefs and Virginia (Brown) Dethlefs, daughter of Robert and Josephine (Axland) Brown were married on July 20, 1951. Kenneth was born on March 19, 1915, in Alton, Iowa, and passed away on June 22, 2005. Ken had one sister, Bernice Ohde and her husband William F. Ohde of Manning. Virginia was born on November 11, 1920, in Irwin, Iowa, and passed away on October 18, 1997. She had 2 sisters, Betty Drake and her husband Dean of Las Vegas, Nevada, and Roberta of Ames, Iowa.
Kenneth graduated from Manning High School in 1933 and Virginia graduated from Irwin High School in 1938.
Kenneth, along with his parents, owned and operated the Klean Klose Shop, a dry cleaning business, in Manning. Ken was very interested in baseball. In 1935 he attended a baseball school in Hot Springs, Arkansas and played semi-pro ball in Sioux City in 1938. He also managed a town baseball team in the late 1940s in Manning.
Virginia attended Iowa State Teacher's College, now UNI, in Cedar Falls for two years and received her bachelor's degree from Drake University in 1967. She taught school in Peru, Iowa; Irwin; Manilla; Denison; and Manning for a total of 36 years, 24 of which were spent as a kindergarten teacher in Manning.
Ken and Virginia are the parents of two children, JoAnn and Georgia.
JoAnn and her husband Jim Karsten live in Manning. Jim owns and operates a semi-truck business and JoAnn works for Brink & Sextro law firm. Georgia and her husband Rick Lohrmann also live in Manning. Rick is a salesman for Van Meter Industrial, Inc. in Carroll, Iowa, and Georgia is the manager of the Dedham, Iowa, branch of Commercial Savings Bank. They have one daughter, Erica, who lives in Waukee, Iowa, and works for American Equity in West Des Moines.
Logeland Studio - Harlan, Iowa negatives


JoAnn & Jim's wedding

Parents

Marlys (Rutherford) Karsten, JoAnn, Jim, Hilda (Karsten) Schroeder

Wedding party

Ida & George Dethlefs

Ken Dethlefs with Ruth Ohde

Bernice Dethlefs MHS 1934

Bill Ohde & Bernice Dethlefs

Ida Dethlefs 1st upper set of teeth - Jens Sinn, dentist

Crazy Days, Loretta Vinke & Ken Dethlefs

Ken Dethlefs

Ken Dethlefs

George Dethlefs

Georgia Dethlefs MHS 1972

Georgia Dethlefs

Sarah Detlefsen, ??, Virginia Dethlefs
Logeland Studio - Harlan, Iowa negatives


Pastor Edward Heinicke with Georgia Dethlefs & Rick Lohrmann

Keith Stribe, Gary Graner, Georgia, Rick, Daniel "Boone" Arp, Doug Hansen

Rick, Erma & Frenz Lohrmann

1971 "We Love you Conrad" school play in the old gym auditorium
Georgia Dethlefs in front

1990 staff at Manning Trust & Savings Bank


JoAnn Karsten, Pat Mohr, Margaret Bilsten, Kristyn Justice (intern), Denise Doyel, Kevin Boyle
Kevin began working at MTSB in August 1986 and Denise in August 1985
Patricia Mohr, served as Vice-President and cashier for thirty years
Margaret Bilsten, served as head teller for twenty-eight years
JoAnn Karsten, served as a teller/bookkeeper for fifteen years

American Interstate Bank

1970 MHS graduates: Norma Jean Arp, Dennis H. Beck, Barbara Ann Blum, Lenus LaVerne Borkowski, Harvey Gene Dales, Leonard LeRoy Dammann, JoAnn Dethlefs (salutatorian), Elizabeth Jean Eickman, JoLynn Kay Escher, Joseph John Espenhover, Clyde Charles Fielweber, Patricia Ann Fischer, Jon Michael Grimm, Bruce Melvin Hass, Mary Jo Hiatt, Ronald W. Hill, Cynthia Rae Hinners, Ronald Dean Hinze, Tim Lee Hockett, Barbara Ann Hoffman, Marva Lou Jensen, Lynn Allen Justice, Lance Lynn Lage, Elizabeth Jean Muhlbauer, James William Muhlbauer, Beverly Ann Mundt, Lyle J. Mundt, Marcia Sue Mundt, Douglas H. Musfeldt, Gaylin Raymond Ranniger, Russel Alan Ranniger, Duane Lee Reinke, Claude Rennotte, Ronald Joseph Reischl, Linda Sue Rowedder, Keith Merlin Schroeder, Sara Ann Schroeder, Arlen Dean Schrum (valedictorian), Constance Gay Sibbel, Marilyn Ann Sporrer, Curtis Glen Struve, Robert Joseph Sturm, Armin Edgar Torrico, Eugene Venner, Don A. Vonnahme, Debra Jean Waterbury, Nancy Kay Weems, Deborah Kay Weis, Diane Julia Weitl, Dale Bernard Willenborg, Gary Witt, Wanda Fay Wurr, Michael Anthony Zerwas
1970 former students: Linda Ahrendsen, Patricia Calvert, Kevin Christensen, Reggie Frahm, Diane Gehling, Linda Golwitzer, Roger Holst, Connie Huebner, Patty Hupp, Douglas Iddings, Judy Iddings, Michael Jones, Mary Knapp, Alan Kuhl, Ronnie Kuker, Mike McCammond, Louise Meaike, Kathryn Murry, Carol Musfeldt, Bruce Naylor, David Nepple, Rhonda Nissen, Timothy Peters, Colleen Poldberg, Jerome Riesselman, Judy Rinehart, Thad Rohde, Rebecca Saunders, Jeanette Snyder, Roger Sorden, Tim Steckelberg, Diana Stubbs, Leonard Stubbs, James Switzer, Debby Vaudt, Danny Weifenbach, Linda Winkelman
Jr High Band 1965 Children's Day

Baton twirler Myra Weems, Gaylin Ranniger on Saxophone to right and Ron Hill with the other saxophone, Marcia Mundt behind Gaylin, Nancy Stoberl on base drum, behind Nancy is Julia (Croghan) Fitzgerald with the clarinet, behind Ron is Connie Sibbel on flute, Sandra Hass on clarinet - in back is Lyle Karsten on the trumpet.
JoAnn (Dethlefs) Karsten is the Majorette.
JoAnn told me that she was actually wearing the girls' PE uniform - she does not remember why but we are having "fun" trying to remember any way :-)))
The blue band uniforms were handed down from the senior high band when they got their new red uniforms.

1969 Homecoming royalty

Linda Rowedder, Marva Jensen,

JoAnn Dethlefs

, Debbie Weis, Debbie Waterbury, Claude Rennotte, Sara Schroeder

Choir 1970

Back:

JoAnn Dethlefs

, Peggy Bennett, Beverly Ohde, Pam Foley, Mark Siepker, Lonnie Hargens, Darrel Baker, Dave Schroeder, John Hornberger, Mark McNutt, Dan Andersen, Dan Weis, Sara Schroeder, Donna Sonksen, Ann Jensen, Doris Volquartsen, Joann Rohe
Third: Pam Hargens, Mary Opperman, Mary "Ging" Hudson, Deb Waterbury, Jodi Hiatt, Kathy Potthoff, Joy Hockett, Michael Zerwas, Mark Heinicke, Arlen Schrum, Paul Hiatt, Donna Reinke, Michele Mohr, Jennifer Zerwas, Linda Rowedder, Deb Schroeder, Kathy Felker
Second: Starr Christensen, Kerry Lohrmann, Connie Grimm, Twyla Misselhorn, Becky Saunders, Susann Opperman, Kevin Stangl, Vernon Hansen, Roger Musfeldt, Kent Rutz, Tom Hargens, Scott Renze, Deb Weis, JoLynn Escher, Roxanne Ruhde, Roxie Irlmeier, Gail Phillips
Front: Dorthie Dammann, Lola Stammer, Frances Struve, Francine Kruse, Judy Mueller, Mike Bilsten, Kevin Struve, Richard Hornberger, Brian Peters, Allen Rohe, Lonnie Jensen, Mary Potthoff,

Georgia Dethlefs

, Myra Weems, Linda Rohe, Marva Jensen, Sue Irlmeier

Band 1969

Standing: Judy Mueller, Barbara Heithoff, Marcia Mundt, Beverly Mundt, Nancy Stoberl, Kathy Potthoff, Lois Muhlbauer, Barbara Wiese
Third: Gail Phillips, Vickie Mundt, Mary Kasperbauer, Jennifer Zerwas, Kent Rutz, Mark Spack, Peggy Bennett, Daniel Weis, Allen Rohe, Lonnie Jensen, Brian Peters, Ruth Croghan, Greg Blum, Lyle Karsten, Dave Schroeder, Francine Kruse, Gaylin Ranniger, Vickie Musfeldt, Doris Volquartsen,

Georgia Dethlefs

, Susan Opperman, Karen Dreier
Second: Mary Wiese, Frances Struve, Sandra Hass, Julia Croghan, Russel Ranniger, Keith Schroeder, Debra Schroeder, Starre Christensen, Mary Croghan, Roger Musfeldt, Dick Hornberger, Vernon Hansen, John Dobler, Darrel Baker, Lola Stammer, Kevin Struve, Mary Hudson, Connie Sibbel, Janet Arp, Kristyn Kuhn, Marjorie Stangl
Front: Anne Jensen, Kathleen Joens, Darlis Dammann, Beverly Ohde, Linda Rohe, Roxanne Ruhde, Lance Lage, Irene Stangl, Dottie Dammann, Twyla Misselhorn, John Heinicke, Pam Foley,

JoAnn Dethlefs

, Kathy Felker

From the 2009 Manning Schools history book:


Jim Karsten MHS 1974

JoAnn (Dethlefs) Karsten participated in choir, band, small groups, musicals, National Honor Society, Quill & Scroll, Pep Club, and yearbook. She graduated from the University of Iowa with a BA in elementary education and received her library science certification from Buena Vista. She is now employed as a secretary at Brink & Sextro Law office in Manning. She married Jim Karsten (MHS 1974) who participated in football, basketball, track, baseball, speech, and plays. He now owns and operates his own semi-truck and hauls for George Brincks of Templeton.

From the 2009 Manning Schools history book:

Virginia Dethlefs


Virginia (Brown) Dethlefs graduated from Irwin High School in 1938. She attended Iowa State Teachers College (now the University of Northern Iowa) in Cedar Falls for two years and later received her Bachelor's degree from Drake University. She taught a few years in schools in Peru, Manila, Denison, and Irwin before settling in Manning with her husband Kenneth Dethlefs. In 1959, Virginia began teaching Junior High Language Arts in the Manning Community School district. In her second year at Manning, she started teaching kindergarten and is where she remained until her retirement in 1984.
If you were a student of Virginia's, you probably have stories to share about her. Many of you may have had a tooth or two pulled by Mrs. Dethlefs, as for that, she was famous. Virginia loved to teach, but it was Kindergarten where she was truly able to put her talent to work. In an article written about Virginia prior to her retirement, the question was asked "What keeps you in the kindergarten classroom?" She answered, "It's the children, I love them all." Her classrooms were not just filled with toys and games, but with children eager to learn from this remarkable lady. She remembered every student she ever taught and had so many wonderful memories and stories about her teaching days.
Virginia's passion for teaching and children was a part of her and continued on through her life. After her retirement, she continued substitute teaching, taught Sunday school, and tutored many students over the years. She remained an active supporter of the Manning Community Schools; attending with Kenny, school concerts, plays, and athletic events. She collected yearbooks from each year and attended many Commencement ceremonies. Especially memorable to her was Commencement of 1996 when she had the joy of watching her last kindergarten class graduate.
In closing, Virginia's family would like to thank the past students, faculty, parents, and community members for bringing such joy and pride to this woman's life. Virginia was an incredible lady with a passion for teaching, a joyful spirit and huge heart. Virginia passed away on October 18, 1997 and although her family misses her every day, we feel blessed and comforted knowing she touched the lives of so many. If you were able to experience this wonderful lady for even a moment in your life then you know how fortunate her family feels to have had the joy of experiencing her everyday of ours.
The Family of Virginia Dethlefs
Kenneth Dethlefs (MHS 1933) 1915-2005
JoAnn (MHS 1970) & Jim Karsten (MHS 1974)
Georgia (MHS 1972) & Rick Lohrmann (MHS 1974)
Erica (Lohrmann) (MHS 1998) & Chris Heck

In front of the old Firemen's Hall 1963


Virginia Dethlefs, Charles Brotherton, Roy Karbula, Ila Rix

The last time I visited with JoAnn, I told her that once she gets to feeling better that I wanted her, Georgia Lohrmann, & Helen Wiese to do their "Andrew Sisters" singing act again.
They all had wonderful voices and I was in awe at how similiar they sounded to the Andrew Sisters.
Unfortunately that act won't ever be performed again by that lovely trio of Manning gals...
Dave Kusel

Baby Boomers
Scroll down to the WWII era pictures to see if you can find your dad...
Then e-mail me with the name and which picture.
Thanks to Roland Valentine & his sister, the picture I thought might be Don Musfeldt is actually Francis "Irish" Brennan.
As soon as I read Roland's e-mail and saw Irish's name, I knew right away that is who the Veteran was - I just couldn't put the name to the face when scanning the picture.

I hope everyone will take the time to read the information below and not just look at the pictures.
Every time I work on a specific subject I am in awe at how amazing, tough, advanced, sophisticated, and hard-working the people of Manning were "100" years ago.
Manning, like most small rural towns were self-sufficient. The made, produced, and used most everything locally...yet because of Manning's unique 3 railroad system, they were connected way beyond the county, state, and country, and even the world.

People today need to study their ancestral community history to better understand how much our ancestors gave us.
For most old-time Manning families, their Pioneer ancestors came from Europe, mostly Germany, and headed right into Iowa (following the railroads) where it was Prairie and then started plowing the land, building farm homes and the small towns around them.

They fought drought, plagues of insects, floods, Prairie fires, rattlesnakes, wolves, and more.
During the time period the settlers came to this area, the battle between the American Indians and the more recent immigrants from Europe had ended...although I heard old timers decades ago talk about the occasional band of Indians who would travel through this area during early and pre-Manning's history, but no confrontations occurred.

So take some time to read below about the various families and their accomplishments done by hand, using mules and horses and steam powered machines.

The disturbing thing to me, the more I work on our area history, is how quickly things have changed from even my grandparents' time.
We had 3 railroads now we are down to 1 but at least we have one.
Manning had a creamery, we had 4 different grocery stores when I was growing up, now we only have 1 and many people don't seem to want to support it.
Furniture, shoe, clothing, 2 different grain elevators, 3 to 4 different farm franchises including International & John Deere, several car dealerships, and on and on.

I fully understand that change always occurs but I wonder how much of it in the end was good over-all, and if things continue on the downward spiral of less types of infrastructure in the community, how long can the town survive?
We can't stop change but I think it is more important than ever that as a society we stop to think: do we need it? - who will it help?


Little by little I continue to put more pieces of the Manning puzzle together...
I recently purchased an ad on e-bay that came from a 1918 Breeder's Gazette magazine. The asking price was a little more than I generally pay for items but since it was the only specific type ad for Escher & Ryan I've seen, I decided to grab it before some collector, who has no connections to Manning, purchased it.
There is also a connection for me with the fact that Edward Escher owned the farm we live on which was called the Manning Stock Farm...they bred & raised work horses in the huge center-fill barn that is still standing on our place today. My parents purchased this farm from Laura Jones, who we thought was the daughter of Ed Escher, BUT now we are not sure what, if any, connection Laura has to the Eschers.
As I was working on this Escher feature I realized that I did not know the exact connection between Charles Escher, Sr. and Ed Escher, but was sure they were related somehow.

I remember Lester Wiese telling me the farms in the Manning area that were owned by the Escher family which includes our farm, the Art Gruhn farm in Manning, the present day Snyder farm which is just east of the Manning Heritage Park...also the old Art Kuhn farm and the farm where the family of Jerome Croghan lives southwest of Manning.

I know there has to be a connection between Ed & Charles because the Dave Dalgety family lived on our farm at one time and the Dalgety family was brought over from Scotland by the Escher family - see the Manning Centennial article below.
Now don't get this Charles Escher confused with the more recent era Charles & Marilyn Escher.

Fortunately Jim Stoffers came to the rescue and did some searching on the Internet for me and found the Escher connections I was needing.
Charles Escher, Sr and his wife, Louisa (both 39 years of age) had six children: Edwin, Emma, Clara, George, Charles Jr., and Samuel - ages 16, 14, 12, 10, 7, and 4, respectively.

1910 census has Edwin F. Escher, wife Emma, and daughter, Louise E. Escher (age 17) living in Warren Township on what is now the Kusel farm.
Edwin was the son of Charles Sr. and Louisa (Paup) Escher, as shown above.
Edwin and Emma Escher's daughter, Louise, lived to her middle 90s and is buried with family in Harlan under the name Louise Escher.

Charles Escher, Sr. had a brother Henry Escher (1851-1930) who outlived Charles Sr. by 14 years.
Henry Escher had a son Herbert Escher (1888-1933)
Herbert Escher, son of Henry, grandson of Charles Sr., had five children: Marjorie, Arlene, Robert, Patricia and Charles H. Escher
Charles H. is the one who married Marilyn Simpson.

So now I think I have all of the Eschers, who once lived in the Manning area, connected...

1918 ad from the Breeder's Gazette
1981 Manning Centennial history book
ESCHER-RYAN FARM
The nation's leading Aberdeen-Angus herd of the late 1890s and early 1900s came from the Escher-Ryan Farms between Botna and Irwin.
The herd was started in 1892, when Charles Escher Jr. entered a partnership with his father, Charles Escher Sr. The family had come to Shelby County in 1876, and during the next 30 years, Charles Sr. accumulated more than 1,100 acres of farmland.
Charles Jr. was 20 when his livestock and farming career was launched. Within 20 years, he owned 1,800 acres of land and was considered the foremost breeder of Aberdeen-Angus cattle in the United States.
The Eschers built their herd from a foundation of 100 high grade stock. The herd was increased through four importations from Scotland, in 1900, 1902, 1906, and 1909, and from the purchase of the leading cattle at American Aberdeen-Angus sales.
In 1906, James Dalgety met Charles Escher, Sr. at an Aberdeen Angus sale in Pert, Scotland. Dalgety was asked to come to America as a herdsman, and he and Escher arrived on a cattle boat, taking care of a shipment of cattle Escher had purchased in Scotland. Dalgety continued to work for the Eschers for many years.
Between 500 and 700 head of full-blooded cattle were kept at the farms each year. It was said that if a parade was formed of the Escher cattle, allowing 10 feet for each, the parade would have been 1 1/2 miles long.
The Eschers showed cattle at seven international shows previous to 1915, and never took lower than second place. They won more championships than any other exhibitor; they held the distinction of producing both a grand champion carload and the reserve champion at the same show, and did this two years, in 1911 and 1913.
The Eschers held an annual sale at their farm known as the Longbranch, now the Jerome Croghan farm south of Botna. Buyers from throughout the United States would come to Manning by train, and be taken by buggy to the farm. The group would often return to the Virginia Cafe in Manning for meals.
Stock from the farm went to 28 states and Canada.
Charles Jr. was appointed by two different governors to represent Iowa at the National Livestock Association meetings. He helped establish the Iowa Beef Producers Association, served as its president, and was a director of the National Aberdeen-Angus Breeders Association. He also served as a county supervisor and state legislator.
Charles Jr. was married to Myrtle Ryan in 1894. Her brother Earl became a partner in the business, which then became known as the Escher-Ryan Farms. Ryan lived at the Pleasant View farm between Irwin and Kirkman.
Both Ryan and Escher were considered excellent judges of cattle, and were often called upon to judge livestock shows.
Charles Escher, Jr. died in 1925, and a dispersion sale was held in the Manning Sale Pavilion. A bull named "Enlate of Denison'' sold for $36,000, the highest price a bull had ever brought. The next day, one of their cows sold for $10,000, the top price in that category.
The sale lasted two or three days, recalls Clyde Kenyon. Auctioneers were Kraschel and Cooper; Nels Kraschel later became Governor of Iowa. Each sale day concluded with a banquet in the old opera house, with the business people of the town invited as well as the cattlemen attending the sale.

Manning Sale Pavilion
The long building (probably milking stalls) was added to the Pavilion by the creamery company years later.


North side of Third Street looking toward the ManCryCo farm.

Arrow points to the Pavilion before the other addition was built on.

February 25, 1909 Manning Monitor
Charles Escher, Sr., Writes.
Aberdeen, Scotland, February 13, 1909.
Now I will say, Mr. Laflar, that we made the trip almost as fast as the two Chicago fellows, who had a bet.
We left on Sunday evening and were at Queenstown by Monday. We made the fastest trip on record. We took the boat on Wednesday, and Monday, four days and twenty hours later, were at Queenstown. Remember, going east you lose one hour every day and going west you gain two hours, which is the difference. I think the record going west is four days, twelve hours and some minutes. One day we made 605 miles, which was the biggest day's run ever on record. This was made by the Mauretania. This boat is 790 feet long, 85 feet wide, 30 feet above water, has 70,000 horse power, her tonage is 30,000 tons, burns 1,000 tons of coal a day and has 190 furnaces to fire. Her crew is between 700 and 800 men and she cost $7,500,000 and as I understand, it was built by the English government who have the reserve or option on it if she needs the boat herself. I will say furthermore she is a palace in every respect. She feeds the people five times a day, really too much so for their own good.
Our appetites soon left us and it took several days on this side to get straightened out, as her vibrations were too strong through the rough sea and was too much for most of us, because 600 miles per day means something.
Yours respectfully, CHARLES ESCHER, SR.

July 10, 1919 Manning Monitor
SOUTH AMERICA MEN HERE TO BUY CATTLE
Tuesday Manning had the pleasure of having as its guests four men from Uruguay, South America, and an official from Washington, D.C., who acted as their guide and interpreter, that were here to buy purebred cattle for their cattle ranches in South America. Only one could speak fair English.
They are big cattle breeders in their home country, and having a desire to enter the purebred cattle business they journeyed to this country for the purpose of purchasing their first stock.
Their trip across the continent to Manning makes us feel we are indeed upon the map, and with a world wide reputation.
Manning is indeed fortunate in having so many purebred stock breeders who have their headquarters and herds located here. They called on Escher & Ryan and purchased several head of purebred Aberdeen - Angus cattle. They have the money and are buying the best cattle in the world and in order to do this they came all the way to Manning to buy the best. Too much praise cannot be given the local breeders of purebred stock, who through their efforts and fancy stock have put Manning in the lead as a purebred stock center.


January 23, 1936 ad in the Monitor

Ed Escher - later Amos & Dorothy Kusel farm


Manning Stock Farm ad image in the 1906 Carroll County Atlas


2003 view
The dot pattern in the 1906 image is what you get when you scan magazines and newspapers and then blow up the image - you see the dots.
We always could see that there was a building connected to the south of the main barn from the inside but never knew what it looked like until I ran across a 1906 Carroll County atlas and in there Ed Escher had a picture of his Manning Stock Farm included as advertising.
I'm assuming this was some type of milking parlor but we have no idea when it was removed.
Another change is that the lean-to on the south continued further on to the east. Today it wraps around on the east end of the barn and doesn't extend off to the east.
Besides the barn, the only other original building is the hoghouse on the left side. The large corncrib that once stood where the Quonset is now was not yet built.
One thing about the Eschers is that they built large buildings, barns, and homes.
August 3, 1905 Manning Monitor
Ed F. Escher informs us that his little daughter had a narrow escape from being killed or crippled for life last week. It seems Mr. Escher has been doing some excavating and building a new barn and had a deep ditch dug but it was covered over, and in walking over it the little girl fell in some way and it being about 6 feet deep she received several hard bruises about the head and body which made her unconscious for several hours, but at this time she is getting along nicely and it is hoped is out of danger.
An interesting aspect about this article is it tells us exactly when they started building the barn.

Deed


James & Annie Dalgety sold the land to Laura Jones




View from the south of the old Art & Carol Gruhn farm at 228 East Street.
Another Escher farm in years past


Arrow points to the large house that once stood on the Escher and then later Gruhn farm.
The line points to the area where the barn was later built.
Todd & Shelly Gruhn tore down the large house and built a new one in its place a number of years ago.

Barn on the old Art Kuhn farm in 1969 - this was another Escher farm.
Art told me that there was originally a very long hog house that was torn down.


1955 view.


The Croghan farm (Escher Long Branch) would be southwest of the Kuhn place.
I don't have any pictures of the Croghan barn which sadly burned down a number of years ago.


I wrote earlier about purchasing the Escher ad off e-bay before a collector purchased it.
Here are some images I grabbed off e-bay of an Escher ad booklet that had a starting price of $42.50.
I figured no way anyone would purchase it and I wasn't going to pay that much.
Well to my surprise and chagrin, a collector bid on it. Based on his buying history, I could tell he was just a collector with a lot more money than I have and sadly he has no connection to Manning, so this historical Manning item is now lost forever to time.
When this collector dies someday, his heirs will probably sell it but I doubt anyone at that time from Manning will be collecting and preserving the town's history anymore like I am now.

Sold for $42.50 on e-bay


As I always do, if you have any old Manning historical stuff - please get it to me to make high resolution digital scans and add it to the Manning historical puzzle.

When someone calls me and says they have some old Manning stuff - I come a runnin.'
The other day Charlie Croghan called and said he had some old Monitor papers and also an old Manning yearbook.
So I headed into Manning to grab those things...as we visited, Charlie asked if I had any interest in old magazines. I said unless there is a direct Manning connection, I just don't have time to scan and preserve non-Manning history - just too much Manning history to find and try to get people to bring it to me and then scan it.
All of a sudden, Charlie remembered that there was a studio name on the Look Magazine he had.
I immediately jumped and asked - "is it Lyden Studio?"
He didn't remember so he went into his house and brought it out so we could look at it. As soon as he started reading the label and said Bonito, I knew right away it had to be the Lyden Studio.
Then he showed me that Lyden Studio was hand-written on the cover.
I asked him if he remembers what yard or estate sale he bought this from but he didn't remember.

Jeanne (Lyden) Farley called me and confirmed that this is her uncle Bonito's hand writing on the Look magazine below.

These are the types of things I'm always looking for - I have absolutely no interest in old magazines and other non-Manning stuff, but when there is a direct connection to Manning's past like this - I sure want to get it to scan and add to my ever growing and most unique database for a community anywhere.

Lyden Studio - Bonito Lyden - owner/photographer 307 Main Street


The yearbook Charlie had, has more Manning history too...it belonged to Dr. John Hornberger who purchased yearbooks every year to have in his clinic for patients to look at.
John was the last of the local medical doctors who made house-calls.

I have a very unique memory of Doc.
In September 1970, my dad was in bed and I was mowing the lawn.
Mom yells out the window that dad is in bad shape.
He had been suffering from Diabetes for many years.
When Doc arrived at the farm, he tried to revive dad by chest compressions and also did the pounding of the heart; something as a young teenager that I'd never seen before in a real-life situation.
I remember Doc saying afterword that if dad had been revived he probably would have had some broken ribs and would have been in pain from the attempted revival.
John and his wife Joan had 2 sons, John, Jr. & Richard - the family came to Manning in 1950.
For years Doc ran the sidelines at home football games to assist with any injuries for either team. I also remember him smoking his cigarettes on the sideline - something you definitely don't see anymore.
Doc told me about how Nick Schrum was retrieved from under the hay in the barn that collapsed on him while he was milking his cows during the worst wind storm in Manning's history in August 1956 with 120 MPH straightline sustained winds. I had heard many stories but never a first-hand account about Nick being taken to the hospital where he died from his injuries.

Doc Hornberger passed away in 2006 at the age of 82.

As I always do - I'll put out another plea to anyone who has old Manning pictures, history, and stuff with Manning business or people's names on, etc. to get those things to me to scan and add to my database.

Here are some other pictures from the Valentine collection sent to me from California by Roland Valentine.
As I mentioned down below and over the years, "Bake" Valentine is someone who did a great historical aspect when he took pictures of so many Manning Veterans. He would have had no idea that if it were not for his photography I would have a lot less pictures of Manning's Veterans.
Unfortunately I'm unable to get help from family members to ID a lot of Manning Veteran pictures I have, or come forward with pictures of Veterans I still don't have any or very little if any military information.

18 years ago I made this web page to get help with IDs.

2002 web page of mostly unknown Veterans

The reason why the pictures are so small is this was back when the Internet was mostly dial-up so I couldn't post large files and the monitors were 640x480 so the pictures looked much larger.


My first thought when I scanned this picture below of Bake is - look at how much hard physical work was done by people who operated bakeries years ago.
Bake never had a window air conditioner in 1970. Think of how hot it would have been when they baked in the summer!!!
They had an exhaust fan in the roof and one to vent the heat outside to the alley, but if you grew up before there were air conditioners you know how it didn't even come close to modern central air we have today...as I always write about - the younger generations today have absolutely no clue as to how good & easy they have it.

Roland shared this story about heat: '"I remember once Dad was removing something from the oven, he turned, staggered, and almost fell (from heat exhaustion). He said "That's enough of that!" and closed down for a week or so."'

1970 Freeland Valentine in Valentine's Bakery 304 Main Street


1970 Lucille Valentine in the bakery - note the TV and radio - modern conveniences before they retired.

A very interesting item of history that Bake kept when they retired in 1970.
I assume that "last" means the last loaf they made and saved this label to document it.
This picture is from the Bunz collection of "Industrial Day" celebration in Manning during the 1950s.
Valentine Bakery back middle - I believe that is Bake all in white standing on something.


Photo of an Oliver 88
Johannes Bunz held a contract for sale of Oliver farm machinery, New Idea and International Harvester.
Claus Bunz worked at the Johnson Shoe store in 1952 & 1953 while in high school.
I'm sure very few people know about Manning's "Industrial Day" celebration that was held in the 1950s.
Here are a couple of pictures from the Milicent Horbach collection.


June 1951 Mil Horbach showing a "Crosley Shelvador" refrigerator on the Gamble Store truck.

Stan's Flowers
Does anyone remember who Stan was?
Next two from the Amos Rutz collection


1952 Industrial Day - Amos Rutz back left, Bill Muhlbauer back right.
Clarus Heithoff - front row 3rd from left.
Manning has always held patriotism and its Veterans in high esteem!
If anyone can ID someone in any of these pictures
- please send me the names and where they are in the picture.
Kindergarten for Manning "We are for you in 1952"


Manning's children were taught love of country and community.
Their signs say I like Manning"
Valentine's Bakery in the right side back.
Here is a picture and some background on Roland Valentine.
He has been sharing his parent's collection with me.


1952 Lyle Frahm, Allen Rix, Duane Monson, Roland Valentine

Just a little personal bias - don't you think : -)))

I need help with IDs for this 1945-46 Fourth Grade picture

Back: Duane Monson, Art Zerwas, Sylvia Shamp, Alice Ahrendsen, Lyle Frahm, Bill Hargens?, Bob Shields?, Roger Ohde?
Middle: David Brandhorst, Roland Valentine, Joann Peter, Jeanne Lyden, Gwanetha Horbach, Carol Gruhn, Carol Sander, Walter Kortman?
Front: Jack Wagner, Dennis Fischer, Kay Eckholdt, Charlotte Paulsen, Diane Rix, Marie Johnson
Teacher: Lois (Whitney) Laverty - Mrs. Kenneth Laverty

When the Masonic Lodge disbanded, I was able to scan a lot of old stuff they had.
Here is a Valentine sales receipt from 1938.


December 23, 1937 ad in the Monitor

August 24, 1939 ad in the Monitor

September 6, 1945 ad in the Monitor

I finished adding the WWII pictures from the Valentine collection - so please scroll through the various Veteran pix to see if you can ID anyone.
Most of the faces are familiar to me but I just can't put a name to them. I will attempt to compare other known pictures I have to see if I can match them to some of these Veteran pictures, but it is best for a son/daughter to ID the pictures.
Hopefully children and grandchildren of Manning's WWII Veterans will take some time to look at the pictures to see if a parent or grandparent is featured.
Manning pictures and history are still out there - I just have to find out who has them and then get them convinced into sending them to me so I can scan and add them to my Manning Historical database.
Unfortunately, based on history, most of them have been and continue to be thrown away, BUT some people still have them and probably don't know the identity of many of them.
Over the years, Manning had many bakeries but one stands out - the Valentine Bakery.
Owned and operated by Freeland "Bake" and Lucille "Pat" Valentine.
An amazing thing that Bake did was to invite the military boys on leave into his establishment to visit with them over a beer, and thank them for their service.
BUT the best thing of all from my standpoint is Bake took a snapshot of each of the men.
Here is an example...


Duane Bartels in front of the Valentine Bakery - photo by Bake Valentine


Some of those snapshots by Valentine made their way to the VFW hall where they were stored in a box in a closet. Dan Peters found them and put them into a scrapbook and gave it to the Manning Library. When he told me about them, I immediately grabbed the scrapbook to scan those pictures.

FORTUNATELY I scanned them, because some family member apparently found out about that scrapbook in the library several years ago and STOLE about 10 of those pictures connected to their family from that scrapbook.
The only reason why I know they were stolen is because I rescanned them a few years ago and then noticed the ones missing.
I won't mention the family name but if you are reading this I hope you finally have a conscience and return them!
All they had to do was contact me and I would have made photo copies for them - in many cases they would be better than the originals.

For some WWII Veterans, the pictures that Bake took are the ONLY military pictures I have of quite a few WWII Veterans from Manning.
My pleas and begging to the families of our WWII Veterans have been mostly ignored on my web pages since 1996 and through Manning Monitor articles I featured for around 10 years, but thanks to Bake, I at least have a snapshot picture of quite a few WWII Manning Veterans.

Now, Bake's son, Roland, has been working with me over the years and recently surprised me by sending me 16 studio quality photos of men in uniform or who served.
I'm scanning them right now and hope the children/grandchildren of these Veterans will e-mail me and identify them.
I can ID some of them and recognize others but want help to confirm the IDs.

I'll keep adding them as I get them scanned.

Pictures from the Freeland "Bake" Valentine collection


Looks like a Joens?


Looks like the same man as in the couple above

My first thought was this is Donald Musfeldt.
When I compared it to a known picture of Don I knew it couldn't be him.

Thanks to Roland Valentine who suggested this looks like Francis Brennan.
So now I have a wonderful military picture of Francis!


Here are several known pictures of "Irish."


George Brady & Irish Brennan


Irish - MHS 1922
Standing along the west wall of the old high school along 141.
I know this is one of the 5 Grimm brothers who served during WWII


Based on other pictures I have of the Grimms - I'm sure this is Paul

Amos "Messy" Misselhorn

Unknown - I assume he was a WWII Veteran

Is this Paul Vollmer?

Another unknown Manning WWII Veteran - also a Lyden Studio picture

Unknown Manning WWII Veteran - a Lyden Studio picture

Unknown Manning WWII Veteran - Lyden Studio

Unknown Manning WWII Veteran - Lyden Studio

Unknown Manning WWII Veteran
Maybe the same person as just above?

Unknown Manning WWII Veteran

Unknown couple - maybe same man as Veteran shown above

LeRoy Zerwas

Manning never seems to sleep!
I can't keep up with everything...


Danny Pratt on drums


The Flying Buffaloes
July 3, 2020 - live at the Manning Soccer Field
More pix coming

Definitely different from our traditional graduations of the past!
I'll be working on the pictures and audio over the next several days for a specific graduation web page but for now here is the class of 2020 and you can listen to the complete audio of the event.

IKM-Manning Commencement
June 28, 2020

More coming later...

June 2020 project update
Manning Hillside Splash


Click for a printable flier

In January of 2018, I created this historical perspective linked below about recreation in Manning and also information and graphics for the current proposed project for the Rec Center.
It shows how projects don't get done overnight and also how very important volunteers and donations are to every project.
Update on the Hillside Splash project
On May 15, 2018, the city council approved $400,000 in matching funds for the proposed Hillside Splash project. JEO Consulting has been working on design ideas and a proposal to complete this project in 3 phases.
Phase 1 will begin in 2019-20 with construction beginning in 2020-21, or as soon as funds are raised.
A zero-depth pool with some play features are planned in phase 1, with the slide aspects in phase 2, and a spray pad for phase 3.
Click on the link below to see some very interesting history on how Manning achieves so many amazing things and is now working on another unique project.
Manning Hillside Splash 2019 update

Oh the Fun of playing in the Sun (1968)


1909 cartoon about 2 boys nabbing their friends' clothes while "skinny dippin.'"
I'm working on a list of names of Manning citizens (now deceased) whose vision made it possible for Manning to have a Recreational facility.
They made it possible for the continued expansion into an outdoor pool addition in 2020 - sadly they'll never got to see this new addition, but we will forever be grateful for their efforts that began over 40 years ago.
List of citizens no longer with us who made the Rec Center possible.
Jean & Gene Wiese - Gene secured the $50,000 LR Nelson grant, MCF member - use of their soil mover - Jean was a Rec Board member
William F. Ohde - Manning Community Foundation member - countless hours with various aspects of construction.
Willis Puck - countless hours with various aspects of renovation - drove the Puck skid loader.
Curt Struve - various aspects - co-rec center board member.
Barry Kusel - various construction aspects - rec center board member.
I'll add more names as I think about this topic and do some research in my database.

For Rent
Looking for a shop to do farm or vehicle repairs and more?


Call or e-mail (by appointment only)
Quonset (40x80) fully insulated with both waste oil and supplemental natural gas heaters...all new wiring and lighting installed in 2012.
All concrete floors, with movable over-head hoist, including various shop equipment like chop saw, grinder, drill press, press, and more...
All new covering on outside - top and ends in 2019.
Fully graveled & maintained lane and yard. We have a rear mount tractor snow blower (loader) we use to keep lane/yard free of snow in winter.
Owners live on premises - with security lights.

2012 complete rennovation

waste oil burner, hoist, press

2019 complete new covering.

Call 712-653-3259 or e-mail - farming@davidkusel.com
Also, some possible space to store equipment for the renter.

This would be a shared situation...we still want to use the shop for occasional repairs we will have year-round and also store the loader/tractor/snowblower in the winter.

Please visit the Manning Exchange for local news, articles, and information...a work in progress.

Many upcoming events.

Korean War Veterans continues


There are lots of Manning Veterans of the Korean era with no pictures or information.
Will you be in the Manning Veterans' book???
Unless more post-WWII Veterans come forward there will be a lot of 1946 to present day Manning connected Veterans missing from the book.

For those of you who are occasional visitors to the Manning Exchange - please make sure to click on the "archived articles" section where previous featured stories are kept.

Click to visit the Manning Exchange

1 example from the Logeland Studio wedding packets.

There are still quite a few Logeland Studio wedding packets available.

Click to read about this important project.
It will help to financially support the Manning Veterans' history book project.

What makes up a community?
Just ONE person
who is a son or daughter
who is a brother or sister
who has a school chum
who is related to someone in that town
whose friend has a friend in that town
whose friend is related to someone else in town
who may have moved away but still thinks of the place they grew up as home
We would like to hear from you, the "1983 Leaders of Tomorrow" who have relatives and chums in your hometown of Manning, Iowa.
In their own words
Attention "1983 Leaders of Tomorrow"


Who is the sister of the meteorologist linked below?
Click to see the answer in her own words

Who grew up on a farm south of Manning, has chased tornados, and is now a meteorologist for the National Weather Service?
Click to see the answer in his own words

I have been receiving questions from various "1983 kids" about what type of information we would like them to write about.
Please read through the meteorologist's story to get ideas for you own personal write-up.
Then send me an e-mail so we can work out your story.

Note: Your story does not have to be as thorough as found at the link above but at least send us a couple paragraphs to bring us up to date from 1983. Here is the DIRECT link to the 1983 web page.

Parents of the "1983" kids - please encourage your children to send in their updated information and any pix they may want to include.
Sometimes a little nudge by mom or dad will get the ball rolling!
Each 1983 "Leader of Tomorrow" has interesting family history.
Here are the names of the "1983 kids" who we are looking for an update from...
Aaron & Courtney Potthoff, Adam Croghan, Andrew & Amanda & Brandon Puck, Alex & Abbey Ranniger, Allison & Megan Keese, Angela & Heather & Michele Hass, Angie & Alan Irlbeck, Bradley Christensen, Bryan & Nathan Rohe, Chelsea Souter, Christin Ann Fara, Christopher Wegner, Cole & Ty Henderson, Dale & Vanessa & Derek Hargens, Daniel Wayne Tibben, Daniel & Janelle Stribe, Dawn & Derrick Rohe, Dawn & Michelle Willenborg, Elizabeth & Jamy Zinke, Ericka & Andrea Ehlers, Gary & Beth & Tim Ferneding, Heather & Jessica & Jimmy Switzer, Jackelyn McKeighan, Jamie Jo Irlbeck, Jeffrey & Joey & Jeremy Irlbeck, Jeffry & Kelli & Jason Lorenzen, Jeremia Rex Macumber, Jennifer & Jason & Renee Knueven, Jennifer & Jeremy Misselhorn, Jeremy Puck, Jessica Rasmussen, Jill Kienast, Joe Stein, Joseph & Mackenzie Hinners, Kasie & Andrea & Amy Lorenzen, Kenzie Kae Kerkhoff, Lauren & Shad Bauer, Marte Wanninger, Matthew & Mandi Weitl, Melissa & Angie Pfannkuch, Michael & Amy & Jeremy Kasperbauer, Michael & Michaela Hargens, Melissa & Michaela Vinke, Michael & Matthew Siepker, Michaela & Crystal Ehlers, Natasha Vonnahme, Ryan & Rachel Pfannkuch, Sabrina Lee, Sarah Kaszinski, Sheri & Trena Bell, Tara Zeman, Stephen & Ryan & Darren Andersen, Tonya Jo Wurr, Tiffany & Michelle Jahn, Tim & Matt Hugeback, Brian & Katie & Steph Beck, Troy & Robin Wanninger
If you send me some information about yourself, I may also be able to find some pictures of your parents, grandparents, family members that I have in my database (as shown above).
We can use them in your story along with your "1983" picture.
We'd like to hear from you !!!
What ever became of the
1983 "Leaders of Tomorrow"
Have some of your "Dreams" come true?

"Let it be known that he who wears the military order of the purple heart has given of his blood in the defense of his homeland and shall forever be revered by his fellow countrymen."
George Washington, August 7, 1782
Just as a reminder: the Manning History book committee continues to work on a Manning area Veterans' history book project.
For those of you who are Veterans or have/had Veterans in your family - will you come forward?
The history book committee will do their best to get as many pictures and information about the 1000+ Manning Veterans but we can't do it all by ourselves.
How many small communities do you know have published 5 history books? The first one was the History of Manning 1898, then the 1981 Manning Centennial book, next the 2006 Manning Quasqui book, and most recently the 2009 Manning School history book. Probably the last book to be published will be the upcoming Manning Veterans' book - unless someone comes forward in the next generation to take over these projects after I'm gone. Will you help with the Veterans' history book project? If you are a Manning connected Veteran or are presently serving and do not submit your military connected pictures and infomation you probably won't be in this once-in-a-life-time Manning Veterans' history book. With a limited number of volunteers we can only do so much on our own but will try to get pictures of as many Veterans as we can. There are over 1000 Manning Veterans so we have a long ways to go before the book can be published.
Manning Veterans are slowly coming forward and below is another example. We hope to eventually get more pictures and information for Mike to put in the book but for now this is what I have to show to you.
Amos Rutz WWII
One thing that many Veterans and people who are submitting information have not fully understood is that this next Manning history book is specifically a Veterans' only book. It won't be like the Centennial or Quasqui history books were, where there is a Veterans' section along with other community aspects. We are aiming for a 2-volume book (around 1090 total pages) which will really be unique!!!
This book will be ALL Veterans' information (and the post auxiliaries) - hence it won't be a "Name, Rank, and Serial Number" only history but we want a complete history for each Veteran.
For instance - below is Louis Boell's picture and the information that was published in the Veteran section of the 1982 Aspinwall Centennial history book. It has the basic information but we are looking for more and I spoke to Louie by phone and he sent more pictures and information - also for his brothers.

To see what Louis submitted click on the link underneath "Are you a Manning Veteran" shown below.

Note: we also want some family background such as parents and grandparents. All too often you will only see just the Veteran's name with their basic military information but without the family connections it will be difficult for future historians and genealogists to know for sure who this person belongs to.

Are you a Manning connected Veteran?

I would like to hear from you!!!
We are starting a Manning Veteran history book project and if you don't come forward you may not be included in the book. NOT because we want to intentionally leave you out but because you didn't come forward.
Same goes for those of you who have Veterans in your family who have passed away. If you don't come forward and help by submitting Veteran connected pictures and information your Veteran may not be included in this once in a life-time Manning Veterans' history book.

Please e-mail me about your Veteran questions manningveterans@davidkusel.com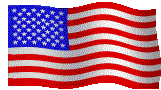 The United States flag
is proudly displayed here and NO other flag is as IMPORTANT!
1 Manning citizen served in the War of 1812
60+ served in the Civil War
1 served in the Indian War
5 served in the Spanish American War
350+ served during WWI
600+ served during WWII
87+ served in the Korean war era
65+ (more names need to be found) served in the Vietnam era
55+ (many more names need to be found) served from 1975 to present
28 paid the ultimate price with their lives defending the U.S. Flag
Are you a Manning Veteran?
Are you currently serving and have a Manning connection?
We are starting the Manning Veterans' history book project
Don't wait until you see "Deadline" or it WILL be too late!!!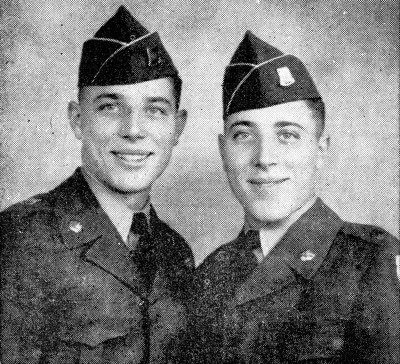 Click to read promos for the Veteran book


There are a lot of WWI and some WWII Veterans pictures with no IDs.

Before you spend time scanning pictures
please look at these instructions


I appreciate your efforts scanning pictures for me but if you only make low resolution scans you are really wasting your time. High resolution scans are the best and only way to really preserve those old pictures.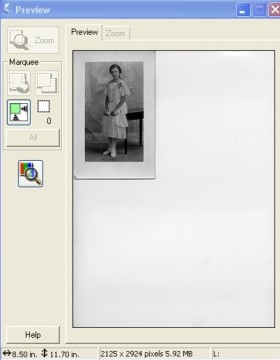 Click to see the tutorial
If you simply don't want those old family pictures you inherited please don't throw them - send them my way.
A lot of times I can recognize a face or location in those old pix.
---
One thing to keep in mind while you are looking for pictures - if they are glued in old scrap books please do NOT try to pull them out or cut them out. I can scan the whole page of the scrapbook and crop out the pictures you want to use in the book. If you attempt to forcibly remove the pictures you will probably damage them and when I scan them that damage will probably show up. This means I'll either have to use my graphics program to touch up the damage which can take a lot of time, or if they are badly damaged I just may not even take the time to scan them.
---
Back to the top