Chorwerkstatt "Es ist ein Ros' entsprungen - Lo, How a Rose E'er Blooming"

Oktoberfest in Manning
October 14, 2017
This image is something that we need to see a lot more of and to include the younger generations of today, many of whom have absolutely no idea that they are missing out in a very important part of growing up - learning about and appreciating the communities and nation they live in.
Way too many young people are communicating through a "device" and don't learn any skills about interacting in person.
While there was a good attendance at this event, it is sad at how many area citizens will simply not attend and support things that you would have to drive 100 miles to see if so desired.
Events like this would not be possible if it weren't for all of the volunteers who organize them...and who also donate financially.
While we don't have the deep volunteer base like there was once - we still have hundreds of TIRELESS volunteers today who believe in the Manning family and want to maintain the quality of life that they grew up with in this community.

I hope the next time there is a community event in Manning that more people will attend.
Put that device away and come to interact with your friends, relatives, and neighbors.
You will gain way more with personal interaction than wasting time sitting at home with a device.

Click to see the event

A Kruse descendant recently e-mailed me this unique picture.
I have never seen an inside picture of the original wooden Lutheran Church.
First German Evangelical-Lutheran Zion Congregation, Unaltered Augsburg Confession of Manning
This is the April 4, 1909, confirmation class.
I'm hoping to get a high resolution scan from the original photo which should make it a sharper image.

Anna Kruse 3rd from left in front row.

The other confirmands are Louis Becker, Dora Gruhn, Karl Gruhn, Martha Gruhn, Henry Hansen, Frank Kuhn, Mary Meyer, Emma Spoerwien, Dora Wilke.

I'm hoping that the grandchildren of these individuals will be able to ID their grandparents...or maybe a son or daughter is still living who could ID their parents.
I have some guesses who the Gruhns might be and Frank Kuhn - based on family traits of the Gruhns and Kuhns I knew.
Please e-mail me if you can help.

First German Evangelical-Lutheran Church on Second Street

Red arrow points to the church

Moved and converted to a home at 31 Sue Street...
Obviously the steeple was removed...

I always get excited when I find a picture of a celebration or group or historical event for the first time.
Up until now I had never run into any Royal Neighbors of America pictures.
Even better yet - all of the names were written on back.
There also was another Neighbors convention picture taken in Charter Oak. Unfortunately I have not been able to ID any of the Manning members in the picture yet, but the exciting thing is this picture is now 80 years old...what an amazing piece of history - even without names but I know has Manning connections.

Royal Neighbors of America Convention September 1960 - Manning VFW hall

Back: Ruby Schrum, Caroline Clark, Eileen Enenbach, Margaret Lee, Goldie Meeves, Marge Kienapfel, Bernice Nielsen, Zetta Harris
Front: Cecelia Nickum, Alice Schrum, Emma Stammer, Dorothy Sharp, Minnie Rix, Ida Armstrong, Nettie Hansen
Missing from picture: Edna Hiatt, Ella Reimers, Jeanne Saunders, Grace Andresen
I'm guessing that Marge Kienapfel is the only one living who is in this picture.

Royal Neighbors of America Convention May 25, 1937 Charter Oak, Iowa

I'm thinking that Dorothy (Kienapfel) Sharp might be 9th over behind the first banner - she would have been 23 at this time.
I noticed quite a few of the ladies next to Dorothy on both sides in the same row are all wearing the same type corsages which might mean they are from Manning.
Notice the banners: Unselfishness, Faith, Courage, Modesty, Endurance
Traits I'm sure those 4 kids seated were taught, along with the children of the rest of the members.
---
I'm working on another collection of pictures from a family.
This one shows the company that Jim Wittrock served in.
I had a good visit with Jim today about his military service and we worked on IDs for some of the soldiers.
If anyone can help with the IDs to confirm and/or provide more names, please let me know.
I'm going to return Jim's discharge and other papers and will go over the IDs with him again.

Back row - 13th from left: Tiny Tysen?sp from Audubon
Back row 8th from left: Dave Kerkhoff
Back row 6th from left: Bob Lacy
Fifth row 7th from left: James Wittrock
Fifth row 8th from left: Ralph Hicks
Fourth row 8th from left: Jim Schoepner
Third row 10th from left: Earl Vogl from Templeton
Second row ? 5th from the left: Garber from Audubon - Master Sergeant
Front row 8th from the left: Captain Robert Nymand
I always encourage people to let me go through their boxes of old family stuff and scrapbooks, rather than have them pick and choose things they think I might be interested in.
Here are two examples of why...very historically important items of history that you would be hard-pressed to find other examples of that still exist.
When people won't even keep their old family pictures and would rather throw them away than let me go through to scan, they for sure aren't keeping such interesting documents that give us insight into how challenging things were for the WWII and before generations to live and survive.
History that shows us how spoiled we all are today and how easy we have it - really no place for us to complain...

John's wife, Goldie (Stammer) wrote on back what she canned using this ration of 20 pounds of sugar.

Feathers Goldie sold to the feather company.
I know more people out there have old Manning and Manning family pictures, scrapbooks, and boxes of stuff just sitting in a closet, attic, or storage room.
If you want me to digitize and preserve that history, all you have to do is e-mail me and we'll work out the details.

Learning to do the right things - when you are young.

One thing I really appreciate about the IKM-Manning community is that, by example, adult citizens show the youth about service above self.
They encourage these young people to help others and below is just one example where adults led young people as they volunteered to help senior citizens of the community.
The Detlefsens, Stadtlanders, and other adults actively assisted these young folks, while other adults worked behind the scenes to organize and schedule this service.

In Memory of Alan Hargens


December 6, 1938 - September 3, 2017
Click to see the tribute
If you can help with military information and pictures about Alan - please e-mail me...

I don't have enough time to post all of the activities going on around Manning but thought it would be fitting to take some time now to feature another project Ruth Ohde felt was important.
I asked Ruth to send me the names of families who used funeral memorials as donations to the Manning Cemetery tree project.
Here is the June 5, 2017 response.
"Generous donations totaling $984.79 from the Betty Stoelk, Betty Opperman, and Ruby Edmunds Families for trees in the Manning Cemetery.
The 16 evergreen trees were purchased from and planted by Heath Danner's crew and will be watered by the City of Manning Crew.
Anyone interested in donating to the Manning Cemetery Tree Fund may send donations to Box 247, Manning, IA 51455.
When the Manning City crew has time in the next few years, the old evergreens on the south side of the cemetery will be removed and new ones planted as funds become available."
Ruth Ohde

Ruth wouldn't mention it but I also know that to complete the project this spring that the Ohde Funeral Home made a donation so it could be finalized.

From time to time I hear comments/complaints that the cemetery isn't well kept. Yes, there are times it is hard to keep the grass mowed and trimmed during the summer but I wonder how many of those with "concerns" consider donating some money or time to help keep the cemetery in the great shape it is most of the time...

With Ruth gone now, other people are going to have to come forward to fill in this void or our cemetery and other aspects of Manning may not be as well cared for.
This isn't unique with Ruth...other volunteers who cared for our community have passed away previously and will continue to do so in the future - so it will be up to other individuals to take their places.

June 1, 2017 along the south road of the Manning Cemetery.
---
In Memory of Ruth Ohde


January 4, 1941 - September 27, 2017
Visitation 4:00 PM - 8:00 PM, Sunday, October 1, 2017 Hausbarn Konferenz Center Manning
Visitation will resume at 10:00 AM on Monday at the Konferenz Center
Funeral Service 11:00 AM, Monday, October 2, 2017 Hansen Halle - Hausbarn Konferenz Centre

Click to see a tribute to Ruth and the Ohde family
Ruth and the Ohde family have always been forward thinking, but Ruth also knew the importance of preserving our history.
Over the years, Ruth gave me tons of pictures to scan and over the last year found several more boxes for me to scan.
Each time I saw her we discussed these pictures and how she wanted to work with me to make sure we get them identified - sadly, like with so many situations, time runs out.
Ruth was one of my biggest supporters for preserving the Manning area history...and will be greatly missed.

IKM-Manning Homecoming October 22, 2017

National Anthem
A scene that should make us very proud of our IKM-Manning parents, school, and communities!!!
That our youth have been taught to show respect to the country they live in...and to our Veterans who have fought and died for the amazing freedoms found no where else in the world.

Raymond Thielen


November 27, 1937 - September 24, 2017
Ray passed away on Saturday, September 23, 2017, at the Manning Plaza Nursing Home.
Mass of Christian Burial 10:30 AM, Wednesday, September 27, 2017 Sacred Heart Church - Manning
Interment with military honors will follow at Sacred Heart Cemetery in Manning
Visitation and Prayers 5:00 PM - 8:00 PM, Tuesday, September 26, 2017 Sacred Heart Church
A Prayer Service will begin at 6:00 PM followed by a Rosary.
Ohde Funeral Home in charge of services

Click to see the tribute

LaDonna (Schrum) Wiese


June 25, 1930 - September 17, 2017


Alvin & LaDonna Wiese
LaDonna's obituary can be found on my Obituary web page.
1948 MHS graduates: Wayne Alwill, Ruth Behrens, Leone Beyer, Dorothy Blum, Herbert Buschman, Roger Clark, Arlo Dammann, Jimmy Farrell, Virginia Felt, Dick Geith, Marion Godiksen (salutatorian), Marilyn Grau, Colene Gray, Delton Gruhn, Shirley Grundmeier, Russell Hammer, Orville Hinze, Faye Jensen, Don Kasperbauer, Bob Koch, Iris Kuhl, Darlene Lamp, Dale Leinen, Willis Lohmeier, Ruth McConnell, Norma Meggers, Darlene Mincey, David Musfeldt, Coreen Nickum, Stanley Nissen, Geraldine Reimers, Bill Roberts, Merlin Rostermundt, Royce Rowedder, Virgil Rowedder, Charles Schelldorf, Glen Schmidt, Marilyn Schroeder (valedictorian), Shirley Schroeder, Wayne Schroeder, LaDonna Schrum, Zita Smith, Madonna Steen, Lyle Stoberl, Patty Valentine, Alice Wagner, Allen Wegner, Opal Weems
1948 former students: Lois Algren, Margaret Allen, Duane Bingham, Marilyn Bliefert, Jerry Bonnesen, JoAnne Boss, Bob Bringleson, Charles Davis, Delores Dethlefs, Victor Diels, Hazel Doyel, Duane Ellison, Lee Furgason, Virgene Grimm, Lois Hargens, Jeania Hyde, John Kellogg, Donald Kramer, Teddie Marsh, Paul Mentzer, Donna Moore, Barbara Petersen, Dwayne Petersen, Hugo "Junior" Ress, Dean Soppe, Louis Schwiesow, Margaret Singsank, Delores Stamp, Allen Steele, Shannon Sullivan, Betty Umland, Darlene VanVuren, Marvin Willenborg, Carol Wood
---

Page 111 of the Manning Schools history book
May 27, 1948 Spotlite
Annual Awards Presented to Students in Special Program
Annual award day was held in the Manning high school last Friday afternoon when awards were made for all activities throughout the school year. Activities for which awards are made every year cover all phases of extracurricular events.
This year's awards were as follows:
Athletic awards made by Coach C. William Steneker: Eight boys received letters in three sports, baseball, football and basketball. They are Danny Peters, Royce Rowedder, Merlin Rostermundt, Bob Koch, Dick Geith, Louis Bohnsack, Willis Lohmeier, and Jerry Knaack. Peters, Bohnsack and Knaack are juniors.
Virgil Rowedder also received a letter in baseball.
Others receiving letters in basketball were Jim Farrell and LeRoy Kienast. Football, Virgil Rowedder, Melvin Clothier, LeRoy Kienast, Dean Stribe, Don Mohr, Allan Wegner, Hugo Ress, Bill Opperman, Gene Dales, Bob Johnson, Gaillard Frank, David Musfeldt and Dick Clark. Manager's letter to Leland Kienast.
Band awards presented by Orville Harris: Highest awards, silver pins: Bill Roberts. Faye Jensen, Bob Koch, Jerry Knaack and Royce Rowedder. Gold pins: Zita Smith, Ardella Frahm, Phyllis Musfeldt, Charles Schelldorf, Don Louisfield.
High school band letters: Don Middendorf, LaVonne Hargens, Richard Mincey, Beverly Ruhde, Sally Schrum, John Pratt, Phyllis Jensen, Donna Strathman, Sue Ann Clark. Special mention, high school: Arthur Kruse, Lyle Hansen, Ethel Leinen.
Junior high band letters: Richard Rix, Rosemary Bock, Claus Bunz, Billy Jensen, Donna Joens, Gene Martens, Janice Popp, Barbara Knaack. Special mention, junior high: Robert Hansen, Richard Zerwas, Deanes Rowedder, Mardell Bonnesen, Adele Gray, Cheral Andresen, Stanley Frahm, Marlene Lohmeier, Betty Lou Popp, Joanne Lamp, Janet Bonnesen, LaRae Weems, Carol Petersen.
Twirling letters: Lois Struve, Florence Hammer, Mary Lou Petersen. Special mention, twirling: Lois Wilhelm, Joann Wilhelm, Mary Low Foley, Patty Ramsey, Margaret Schrum, Phyllis Jensen, Wava Lacey, Marlene Kroeger.
Vocal music awards presented by Miss Esther Stryzewski: Silver pins: Iris Kuhl, Ruth McConnell, Ruth Behrens, Zita Smith, Bob Koch. Gold pins: Lois Wilhelm, Jerry Knaack. Music letters: Geraldine Reimers, Madonna Steen, Colene Gray, Shirley Grundmeier, Patty Valentine, Faye Jensen, Charles Schelldorf, Virginia Felt, Royce Rowedder, Rose Ann Rix, Virgene Grimm, Gerald Grundmeier, Merlin Joens, Lynn Rix.
Declamatory awards presented by Rosemary Gleason: Gold pins, Colene Gray, oratorical; Marilyn Popp, dramatic; LaVonne Hargens, humorous.
Home nursing awards presented by Miss Marie Perkins: Leone Beyer, Marilyn Grau, Colene Gray, Norma Meggers, Marilyn Schroeder, Shirley Grundmeier, Ladonna Schrum.
Junior high perfect attendance rewards presented by Miss Rosemary Gleason: Lois Fischer, Marlene Horbach, Marlene Nulle, Billie Jensen.
High school commercial awards presented by Miss Marie Perkins and William G. Anderson: Typing - Sixty-word pin: Opal Weems, Iris Kuhl, Marilyn Schroeder. Shirley Grundmeier, Leone Beyer, Roger Clark. Shorthand, Order of Gregg Artists certificate, 5 minute transcription of dictation at 80, words per minute: Madonna Steen, Geraldine Reimers, Marilyn Schroeder, Colene Gray, Marian Godiksen, Dorothy Blum, Faye Jensen, Virginia Felt, Ruth McConnell, Ruth Behrens. Order of Gregg Artists Certificate, 15 minute transcription of dictation at 60 words per minute: Lois Wilhelm, Delores Hammer, Beverly Ochsner, Mary Ann Kasperbauer, Iva Mohr, Neoma Popp. Agricultural awards presented by Superintendent Ken B. Koch: DeKalb award: Glen Schmidt, Flax essay first place and prize of $5.00 to Stanley Nissen and Wayne Alwill. Certificates of honorable mention were presented to Lyle Jahn, Donald Middendorf and Willis Lohmeier, who also entered this contest.
Student council awards were presented by Miss Perkins to seniors, Stanley Nissen, president; Marilyn, Schroeder and Marion Godiksen; juniors, Mary Ann Kasperbauer, vice-president; William Opperman; sophomores, Rose Ann Muhlbauer, secretary, and Leland Kienast.
Editor's medals were presented to Marion Godiksen and Marilyn Schroeder, editor and associate editor of the Spotlite, school paper, and the school annual.
Marilyn Schroeder received a Good Citizen Certificate from the National Society of the Daughters of the American Revolution.
Pep squad awards made by Miss Myra Hamann: Megaphones to Leone Beyer, Virginia Felt, Lois Wilhelm, Sue Ann Clark, Ardella Frahm, Marlyn Gruhn, LaVonne Hargens, Rosemary Hinz, Dorothy Lake, Ethel Leinen, Rose Ann Muhlbauer, Phyllis Musfeldt, Shirley Ohrt, Marilyn Popp, Beverly Ruhde, Marjorie Rowedder, Sally Schrum, Ardella Singsank, Donna Strathman, Jeanette Willenborg, George Doyel, Lyle Jahn, Merlin Nulle, Don Pfannkuch, Lynn Rix, Robert Tank, Eugene Wagner. First year stripes to Deloris Dammann, Virgene Grimm, Delores Hammer, Mary Ann Kasperbauer, Iva Jean Mohr, Donna Neubaum, Beverly Ochsner, Rose Ann Rix, Mary Ann Rothfolk, Dorothy Sextro, Lyle Hansen, Orrin Asmus, LeRoy Kienast.
Second year stripes to Ruth Behrens, Dorothy Blum, Marion Godiksen, Marilyn Grau, Colene Gray, Shirley Grundmeier, Faye Jensen, Iris Kuhl, Darlene Lamp, Ruth McConnell, Norma Meggers, Coreen Nickum, Geraldine Reimers, Marilyn Schroeder, Darlene Mincey, Shirley Schroeder, LaDonna Schrum, Zita Smith, Madonna Steen, Pat Valentine, Alice Wagner, Opal Weems, Don Kasperbauer.
March 11, 1948 Spotlite
MEET LADONNA SCHRUM
Meet LaDonna Schrum, senior at Manning High School. LaDonna started school here in her sophomore year - she went to Manilla during her freshman year. She is taking a general course and her favorite subjects are American government and sociology. Her favorite sport is basketball and her hobby is dancing and collecting pictures. Her favorite song is "Near You." LaDonna is a member of pep squad and has been a member of girls' glee club.
May 23, 1946 Spotlite
Many Students Bestowed Honors At School Program Last Friday
Awards Given All Classes For Work During Past Year
Class Presents School Electric Bell System
Annual award and senior class day was held in the Manning High School auditorium Friday afternoon. John Keane, president of the senior class, acted as master of ceremonies. Musical numbers appearing on the program were a flute solo by Justyn Sutherland accompanied by Mrs. Naomi Buhl, and a number by the girls' sextet, Ruth Behrens, Ruth McConnell, Ruth Musfeldt, Fern Struve, Iris Kuhl and Zita Smith, "The Bells of St. Mary."
Betty Mincey read the senior class history and Donna Rowedder the class poem: The senior class sang the class song and the sophomore and junior classes sang a farewell song to the seniors.
Mary McMahon read the essay on "Iowa, the Best State in Which to Live, Work and Prosper," which won for her the highest rating in Carroll county in a contest in which all schools in the county were eligible to compete.
Miss Marie Perkins presented a medal to Betty Mincey, editor-in-chief of the "Spotlite, school paper. She also presented student council awards, pins to seniors Donna Belle Joens, president; Alvin Kuhse, juniors; Patricia Siem, secretary, Don Kelsey; Sophomores, Faye Jensen, Stanley Nissen.
Home Nursing Awards
Certificates from the Red Cross for home nursing were presented to the following by Mrs. Sybilla Darling, school nurse: Mildred Lechtenberg, Loretta Lerssen, Marie Sextro, Delores Rix, Lucille Genzen, Leota Carter, Ruth Brady and Donna Schacht.
Lola Ress was given a library award for her work during the past two years in the library. Her work consisted of checking the books In and out and of helping to catalogue the new books as they came into the library.
Presented by Mrs. John R. Hansen were the Shorthand Awards 1945-46: Marie Sextro, 60 and 80 word; Mildred Lechtenberg, Donna Belle Joens, Donna Rowedder, Betty Mincey, Delores Wagner, 60, 80 and 100 words, Commercial awards were presented by Mrs. Hansen: 60 word pins to Norma Dau, Donna Belle Joens and Fern Struve, 50 word pine to Dorla Eckley, Justyn Sutherland, Mary McMahon, Marjorie Hansen, Bob Suhr and Norma Musfeldt.
Junior O.A.T. test, Paul Behrens, Deloris Dammann, Dorla Eckley, Donna Belle Ehrichs, Mary Fox, Marjorie Hansen, Donn Kelsey, Wilbur Karsten, Bonita Kasperbauer, Alvin Kuhse, Glenn Kuhse, Dorothy Lohmeier, Ruby Lohmeier, Marianna Lyden, Mary McMahon, Lila Lee Mohr, Marvin H. Mordhorst, Franklin Mohr, Robert D. Mohr, Louis Muhlbauer, Norma Musfeldt, LaJune Neubaum, Doris Phillips, Robert Popp, Lola Mae Ress, Justyn Sutherland, Bob Suhr, Fern Struve, Billy Strathman, Donald A. Stoelk, Patricia Stem, Leonard Sextro, Bill Sibbel, Billy Sander, Bob Wegner, Earl West and Eugene Wiese, Earl West was given the junior bronze OAT pin for the most artistic work.
Senior O.A.T. Tests
Senior O.A.T. test: Jean Blum, Shirley Coleman, Mary Jane Dales, Norma Dau, Zona Gail Duff, Marian Hoffman, Donna Belle Joens, Mildred Lechtenberg, Betty Mincey, Donna Fae Mohr, Donna Rowedder, Marie Sextro, Delores Wagner. The latter was given the senior bronze OAT pin for the most artistic work.
A special pin was received by Betty Mincey for making the least errors in a letter written under specifications of the Gregg system, and awarded by that Institution. The pin arrived Monday.
Declamatory contest awards were presented by Miss Rosemary Gleason, gold M for first place winners: Oratorical, Colene Gray; dramatic, Dorla Eckley; humorous, Ruth McConnell.
Music Awards
Band awards were presented by Orville Harris, only to first division winners in district solo work: Dorla Eckley, Norma Dau, Faye Jensen, Billy Roberts, Justyn Sutherland, Letty Frahm.
Vocal music awards were presented by Mrs. Elaine Bowen to solo winners and to those who took part in various musical activities: Ruth Musfeldt, Marian Hoffman, Mary McMahon, Fern Struve, Iris Kuhl, Zita Smith, Ruth Behrens, Ruth McConnell. Some of these students won top honors in both instrumental and vocal music, but were given only one award.
Essay awards were presented by Mrs. Marie McGrath. Two cash prizes were given by the Manning Chamber of Commerce for first and second places and anonymous donations for third, fourth and fifth places, Essays were written on, "Iowa, the Best State in Which to Live, Work and Prosper." Awards were presented in the following order, naming first place first, Gene Wiese, grade 11; Justyn Sutherland, grade 11; Lois Wilhelm, grade 9; Anna Marie Asmus, grade 11; Dorla Eckley, grade 11.
Pep squad awards were made by Miss Joyce Bengston; Sophomores, Dorothy Blum, Ruth Behrens, Marian Godiksen, Marilyn Grau, Coreen Nickum, Faye Jensen, Iris Kuhl, Darlene Lamp, Ruth McConnell; Norma Meggers, Colene Gray, Geraldine Reimers, Shirley Schroeder, LaDonna Schrum, Zita Smith, Patty Valentine, Opal Weems, Alice Wagner, Marilyn Schroeder, Madonna Steen.
Pep awards juniors: Delores Dammann, Dorla Eckley, Mary Anna Fox, Marjorie Hansen, Mary McMahon, Lila Mohr, Norma Musfeldt, Lola Ress, Pat Siem, Justyn Sutherland, Letty Frahm, Seniors, Madlyn Cramer, Lucille Genzen, Margaret Hammer, Marian Hoffman, Donna Belle Joens, Betty Mincey, Donna Fae Mohr, Ruth Musfeldt, Donna Schacht, Norma Jean Schrum, Delores Wagner.
FFA Degrees to Two
Ninety-six Future Farmers from the high schools of Iowa that offer vocational agriculture were nominated for the degree of Iowa Farmer for 1946. At the 1946 convention of the Iowa Association of Future Farmers held at Cedar Rapids, seventy-five boys were selected to receive the degree. In the absence of George Liljedahl, Bob Wegner presented the gold pins to Alvin Kuhse and Marvin Bogatzke, seniors signifying that they have been awarded the degree of Iowa Farmer for 1946.
John Keane, senior class president, presented a check for $110, a gift from the senior class to the school, to Superintendent Ken B. Koch. The fund was contributed for the purchase of an electric bell system in the high school. The class of 1944 also contributed to this fund, making the amount complete, Superintendent Koch accepted the gift for the school and talked to the group on school spirit and the accomplishments of the school in the past years and touched on extra curricular and regular curricular activities for the coming years.
Sportsmen Awarded
Athletic awards were presented, by Coach C.W. "Bill" Steneker. Letters for participating in three sports, football, basketball and baseball: Norman Arp, co-captain, basketball and baseball, Willis Lohmeier, Charles Schumann, Merlin Rostermundt, Wilbur Karsten; two sports, Harvey Hargens, Frank Wegner, Bob Koch and Paul Behrens, football and baseball. Letters in football, Bill Sibbel, Louie Muhlbauer, Glenn Kuhse, Leo Rostermundt, Virgil Rowedder, Louis Bohnsack, Bob Wegner and John Keane, co-captain.
Basketball letters to Marvin Bogatzke, co-captain, Bill Strathman, Royce Rowedder, Jim Farrell.

I continue to scan various people's scrapbooks and collections of family history.
Invariably I find something that I had never seen before or was unaware of.
These bits and pieces of important history are generally overlooked and end up being thrown away.

When I ran across the Freedom Year pin and certificate from 1948 in a scrapbook full of old clippings (you'll see further below), I searched the Internet to find out the background...here it is.

To me this piece of actual history makes the proclamation mean a lot more. It is one thing to simply read about something but to be able to touch and see visually that history means so much more...

Proclamation 2824 - National Freedom Day
January 25, 1949

By the President of the United States of America
Harry S. Truman XXXIII president of the United States 1945-1953

A Proclamation
Whereas, near the end of the tragic conflict between the Northern and Southern States, the Congress adopted a joint resolution proposing an amendment to the Constitution which would outlaw slavery in the United States and in every place subject to its jurisdiction; and
Whereas the resolution was signed by President Lincoln on February 1, 1865, and thereafter led to the adoption of the Thirteenth Amendment to the constitution; and
Whereas that Amendment is a corner stone in the foundation of our American traditions, and the signing of the resolution is a landmark in the Nation's effort to fulfill the principles of freedom and justice proclaimed in the first ten amendments to the Constitution; and
Whereas, by a joint resolution approved June 30, 1948 (62 Stat. 1150), the Congress authorized the President to proclaim the first day of February of each year as National Freedom Day in commemoration of the signing of the resolution of February 1, 1865; and
Whereas the Government and people of the United States wholeheartedly support the Universal Declaration of Human Rights approved by the General Assembly of the United Nations on December 10, 1948, which declares that "recognition of the inherent dignity and of the equal and inalienable rights of all members of the human family is the foundation of freedom, justice and peace in the world":

Now, Therefore, I, Harry S. Truman, President of the United States of America, do hereby designate February 1, 1949, and each succeeding February 1, as national Freedom Day; and I call upon the people of the United States to pause on that day in solemn contemplation of the glorious blessings of freedom which we humbly and thankfully enjoy.
In Witness Whereof, I have hereunto set my hand and caused the Seal of the United States of America to be affixed.

Done at the City of Washington this 25th day of January in the year of our Lord nineteen hundred and forty-nine, and of the Independence of the United States of America the one hundred and seventy-third.

HARRY S. TRUMAN
By the President:

DEAN ACHESON,
Secretary of State.
---
In another collection I ran across this article.
As I read the names I soon realized that everyone is gone - except - Gerhardt Voge, so I hopped in my car and headed to Gerhardt to get the background.
Automotive and Metal
Two Defense Classes Graduate
Two National Defense classes received their certificates of graduation following eight week's courses in Automotive work and Sheet Metal study.
The automotive class pictured above, was trained at the Herman C. Gotch garage with Mr. Gotch as instructor. They are top row, left to right, Carl Mordhorst, Don Struve, Amos Misselhorn, Lambert Schwaller, Mr. Gotch, Gerhardt Voge, Donald Meggers.
Bottom row: Orrin Ramsey, Glen Jensen, Jerome Schoeppner, Walter Bruggeman. Gale Moore, also a member, is not pictured.
Schwaller, Schoeppner, and Bruggeman were from Templeton
September 17, 2017 interview of Gerhardt Voge
Subject: 1940 Defense classes
During WWII, the government organized classes all over the country.
This class was with Herman Gotch, a mechanic. "We were supposed to learn to be mechanics in preparation for military service.
They gave us a screwdriver and pair of pliers, a small set of tools - and go to work.
We had night classes for a couple of months and then we had a graduation…this picture shows the graduation class.
After the ceremonies we had supper in Kuhl's Café."
Classes were held in Gotch's garage at 413 Main Street (what many will know as the Schulte Barber Shop today).
There was also a welding class. ?Wendel? Hacker of Templeton taught this class in the basement of the old high school gym where the shop was located.
Gerhardt only took the mechanics' class.
The students worked on cars for free. The owners had to agree to allow the students to work on their cars.
Herman was paid to teach by the government, and he had to be certified to qualify for this project.
Herman was a good mechanic and instructor, and he was ornery.
"We put in over 300 hours.
I was a bearing man and would file and adjust the shims next to the bearings. I had to crawl under the cars and trucks and work on the bearings…take the oil pans off.
Lambert Schwaller was an expert with the electronics and worked on points and wiring.
We worked on diesel engines too."
MacGuire Brothers, who were contracted to grade Highway 141 in preparation for paving the road, would bring some of their equipment to the Gotch garage for repairs. Their mechanic showed the students how to work on injectors and other aspects that were different from a gasoline engine.
On November 11, 1940, a surprise Armistice Day blizzard came through the Midwest and this area, which raged for two days. At the time, a lot of the construction equipment only had water in the engine radiators. They weren't able to find some of their equipment to drain the water so some of the engines and radiators were cracked and ruined.
"We eventually received our draft notices." Gerhardt took his physical at Leavenworth, Kansas, but was given a deferment under the Tyding's Amendment that allowed local draft boards to give deferments to some individuals who were active in agriculture.
Those students who were drafted by the Army would then be steered toward repairs and handling vehicles during boot camp.
An interesting side-note: Herman Gotch changed the spelling of his last name at some point in time.
His family name is spelled Goettsch (Göttsch). I am wondering if he, like other Manning citizens of German descent, changed his name during WWI or WWII, because of the anti-German animosity.

Richard "Dick" Clark


September 19, 1930 - September 10, 2017

Dick Clark, age 86, of Manning and formerly of Manilla, died Sunday, September 10 at Manning Regional Healthcare Center.
Visitation Thursday September 14, 2017, 5:00 PM - 7:00 PM at Ohde Funeral Home, Manilla
Visitation will resume at 9:30 AM on Friday at the church
Funeral Service Friday September 15, 2017, 10:30 PM at United Church of Manilla
Following the funeral, interment will take place at Nishnabotna Cemetery at Manilla.

Click to see the tribute

Howard Milo Christensen


January 25, 1922 - August 18, 2017

Click to see the tribute

John Loucks sent me another tray of slides from Illinois to scan that his dad took here in Manning during the mid-1950s.
There are always interesting images of people now gone and of background scenes we no longer have in Manning.
If you can ID anyone in the pictures please e-mail me.

Paul Vollmer (out of focus) in front
In the back right - the tall boy is probably Lenus Mundt or maybe his brother, Paul
That is my great-uncle Herman Grau in the coveralls, wearing a straw hat leaving the sidewalk - also with his back to the camera is Herman "Shorty" Ehlers in uniform - town cop.

For years I have been looking for a good picture that shows the Northwestern tracks that ran behind the Legion hall and here is at least one. It apparently dead-ended right before South Main Street at this time. Before this time it continued on down to Gray.

Ray Pratt & "Mac" McCannon at the DX Station just south of the Wyatt Hospital.
I'm not sure how to spell Mac's last name so if you can help please e-mail me.
His first name was Floyd.

Gerhardt Lamp and Emil Kuhl in front of the Hiway Cafe just west of Puck Implement.

Children's Day - in front of Ral Mars when it was on the east side of Main Street.
Note the Fire Station and above it was the Manning Library - Now I have a photo that proves it - you can see library written in the window.

1956 Diamond Jubilee - Rexall Drug Store float, note: since 1883
Old grade school in the background

Kay Ramsey - 2nd from left
If you can ID any of these young ladies please help out.

Judy Joens in black dress - please help out with the other lady.

For several decades I have been hoping to find a full view picture of the old Roll of Honor sign that once hung on the south wall of the fire station where the alleyway was between the Wyatt Hospital.
If you can ID anyone in this picture please let me know.
If you have old Manning pix and history - NOW is the time to get them to me.
As horrific the tragedy is with the recent hurricane - I know what a lot of the people are saying who lost everything - "it's the pictures and old family history we miss the most" things that can never be replaced.

Please visit the Manning Exchange for local news, articles, and information...a work in progress.

Many upcoming events.

Korean War Veterans continues


There are lots of Manning Veterans of the Korean era with no pictures or information.
Will you be in the Manning Veterans' book???
Unless more post-WWII Veterans come forward there will be a lot of 1946 to present day Manning connected Veterans missing from the book.

For those of you who are occasional visitors to the Manning Exchange - please make sure to click on the "archived articles" section where previous featured stories are kept.

Click to visit the Manning Exchange

1 example from the Logeland Studio wedding packets.

There are still quite a few Logeland Studio wedding packets available.

Click to read about this important project.
It will help to financially support the Manning Veterans' history book project.

What makes up a community?
Just ONE person
who is a son or daughter
who is a brother or sister
who has a school chum
who is related to someone in that town
whose friend has a friend in that town
whose friend is related to someone else in town
who may have moved away but still thinks of the place they grew up as home
We would like to hear from you, the "1983 Leaders of Tomorrow" who have relatives and chums in your hometown of Manning, Iowa.
In their own words
Attention "1983 Leaders of Tomorrow"


Who is the sister of the meteorologist linked below?
Click to see the answer in her own words

Who grew up on a farm south of Manning, has chased tornados, and is now a meteorologist for the National Weather Service?
Click to see the answer in his own words

I have been receiving questions from various "1983 kids" about what type of information we would like them to write about.
Please read through the meteorologist's story to get ideas for you own personal write-up.
Then send me an e-mail so we can work out your story.

Note: Your story does not have to be as thorough as found at the link above but at least send us a couple paragraphs to bring us up to date from 1983. Here is the DIRECT link to the 1983 web page.

Parents of the "1983" kids - please encourage your children to send in their updated information and any pix they may want to include.
Sometimes a little nudge by mom or dad will get the ball rolling!
Each 1983 "Leader of Tomorrow" has interesting family history.
Here are the names of the "1983 kids" who we are looking for an update from...
Aaron & Courtney Potthoff, Adam Croghan, Andrew & Amanda & Brandon Puck, Alex & Abbey Ranniger, Allison & Megan Keese, Angela & Heather & Michele Hass, Angie & Alan Irlbeck, Bradley Christensen, Bryan & Nathan Rohe, Chelsea Souter, Christin Ann Fara, Christopher Wegner, Cole & Ty Henderson, Dale & Vanessa & Derek Hargens, Daniel Wayne Tibben, Daniel & Janelle Stribe, Dawn & Derrick Rohe, Dawn & Michelle Willenborg, Elizabeth & Jamy Zinke, Ericka & Andrea Ehlers, Gary & Beth & Tim Ferneding, Heather & Jessica & Jimmy Switzer, Jackelyn McKeighan, Jamie Jo Irlbeck, Jeffrey & Joey & Jeremy Irlbeck, Jeffry & Kelli & Jason Lorenzen, Jeremia Rex Macumber, Jennifer & Jason & Renee Knueven, Jennifer & Jeremy Misselhorn, Jeremy Puck, Jessica Rasmussen, Jill Kienast, Joe Stein, Joseph & Mackenzie Hinners, Kasie & Andrea & Amy Lorenzen, Kenzie Kae Kerkhoff, Lauren & Shad Bauer, Marte Wanninger, Matthew & Mandi Weitl, Melissa & Angie Pfannkuch, Michael & Amy & Jeremy Kasperbauer, Michael & Michaela Hargens, Melissa & Michaela Vinke, Michael & Matthew Siepker, Michaela & Crystal Ehlers, Natasha Vonnahme, Ryan & Rachel Pfannkuch, Sabrina Lee, Sarah Kaszinski, Sheri & Trena Bell, Tara Zeman, Stephen & Ryan & Darren Andersen, Tonya Jo Wurr, Tiffany & Michelle Jahn, Tim & Matt Hugeback, Brian & Katie & Steph Beck, Troy & Robin Wanninger
If you send me some information about yourself, I may also be able to find some pictures of your parents, grandparents, family members that I have in my database (as shown above).
We can use them in your story along with your "1983" picture.
We'd like to hear from you !!!
What ever became of the
1983 "Leaders of Tomorrow"
Have some of your "Dreams" come true?

"Let it be known that he who wears the military order of the purple heart has given of his blood in the defense of his homeland and shall forever be revered by his fellow countrymen."
George Washington, August 7, 1782
Just as a reminder: the Manning History book committee continues to work on a Manning area Veterans' history book project.
For those of you who are Veterans or have/had Veterans in your family - will you come forward?
The history book committee will do their best to get as many pictures and information about the 1000+ Manning Veterans but we can't do it all by ourselves.
How many small communities do you know have published 5 history books? The first one was the History of Manning 1898, then the 1981 Manning Centennial book, next the 2006 Manning Quasqui book, and most recently the 2009 Manning School history book. Probably the last book to be published will be the upcoming Manning Veterans' book - unless someone comes forward in the next generation to take over these projects after I'm gone. Will you help with the Veterans' history book project? If you are a Manning connected Veteran or are presently serving and do not submit your military connected pictures and infomation you probably won't be in this once-in-a-life-time Manning Veterans' history book. With a limited number of volunteers we can only do so much on our own but will try to get pictures of as many Veterans as we can. There are over 1000 Manning Veterans so we have a long ways to go before the book can be published.
Manning Veterans are slowly coming forward and below is another example. We hope to eventually get more pictures and information for Mike to put in the book but for now this is what I have to show to you.
Amos Rutz WWII
One thing that many Veterans and people who are submitting information have not fully understood is that this next Manning history book is specifically a Veterans' only book. It won't be like the Centennial or Quasqui history books were, where there is a Veterans' section along with other community aspects. We are aiming for a 2-volume book (around 1090 total pages) which will really be unique!!!
This book will be ALL Veterans' information (and the post auxiliaries) - hence it won't be a "Name, Rank, and Serial Number" only history but we want a complete history for each Veteran.
For instance - below is Louis Boell's picture and the information that was published in the Veteran section of the 1982 Aspinwall Centennial history book. It has the basic information but we are looking for more and I spoke to Louie by phone and he sent more pictures and information - also for his brothers.

To see what Louis submitted click on the link underneath "Are you a Manning Veteran" shown below.

Note: we also want some family background such as parents and grandparents. All too often you will only see just the Veteran's name with their basic military information but without the family connections it will be difficult for future historians and genealogists to know for sure who this person belongs to.

Are you a Manning connected Veteran?

I would like to hear from you!!!
We are starting a Manning Veteran history book project and if you don't come forward you may not be included in the book. NOT because we want to intentionally leave you out but because you didn't come forward.
Same goes for those of you who have Veterans in your family who have passed away. If you don't come forward and help by submitting Veteran connected pictures and information your Veteran may not be included in this once in a life-time Manning Veterans' history book.

Please e-mail me about your Veteran questions manningveterans@davidkusel.com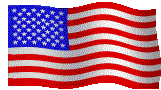 The United States flag
is proudly displayed here and NO other flag is as IMPORTANT!
1 Manning citizen served in the War of 1812
48 served in the Civil War
1 served in the Indian War
3 served in the Spanish American War
300+ served during WWI
550+ served during WWII
87+ served in the Korean war era
65+ (more names need to be found) served in the Vietnam era
55+ (many more names need to be found) served from 1975 to present
25 paid the ultimate price with their lives defending the U.S. Flag
Are you a Manning Veteran?
Are you currently serving and have a Manning connection?
We are starting the Manning Veterans' history book project
Don't wait until you see "Deadline" or it WILL be too late!!!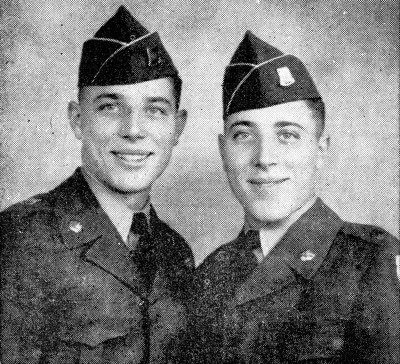 Click to read promos for the Veteran book


There are a lot of WWI and some WWII Veterans pictures with no IDs.

Before you spend time scanning pictures
please look at these instructions


I appreciate your efforts scanning pictures for me but if you only make low resolution scans you are really wasting your time. High resolution scans are the best and only way to really preserve those old pictures.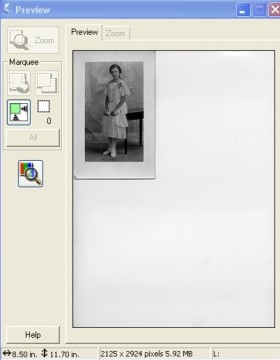 Click to see the tutorial
If you simply don't want those old family pictures you inherited please don't throw them - send them my way.
A lot of times I can recognize a face or location in those old pix.
---
One thing to keep in mind while you are looking for pictures - if they are glued in old scrap books please do NOT try to pull them out or cut them out. I can scan the whole page of the scrapbook and crop out the pictures you want to use in the book. If you attempt to forcibly remove the pictures you will probably damage them and when I scan them that damage will probably show up. This means I'll either have to use my graphics program to touch up the damage which can take a lot of time, or if they are badly damaged I just may not even take the time to scan them.